Richard Rivalee's Nyonya cuisine has amassed quite a large fan base since it's inception in a quaint and cozy shop lot along the picturesque Bangkok Lane. Richard Rivalee's style of Nyonya cooking has certain Thai influences, having learnt most of his recipes from his grandmother. Currently, the award winning designer and chef has moved his restaurant operations to a bigger space over at M Mall, Penang. We got a sneak peak of what the new place had to offer before its' grand opening.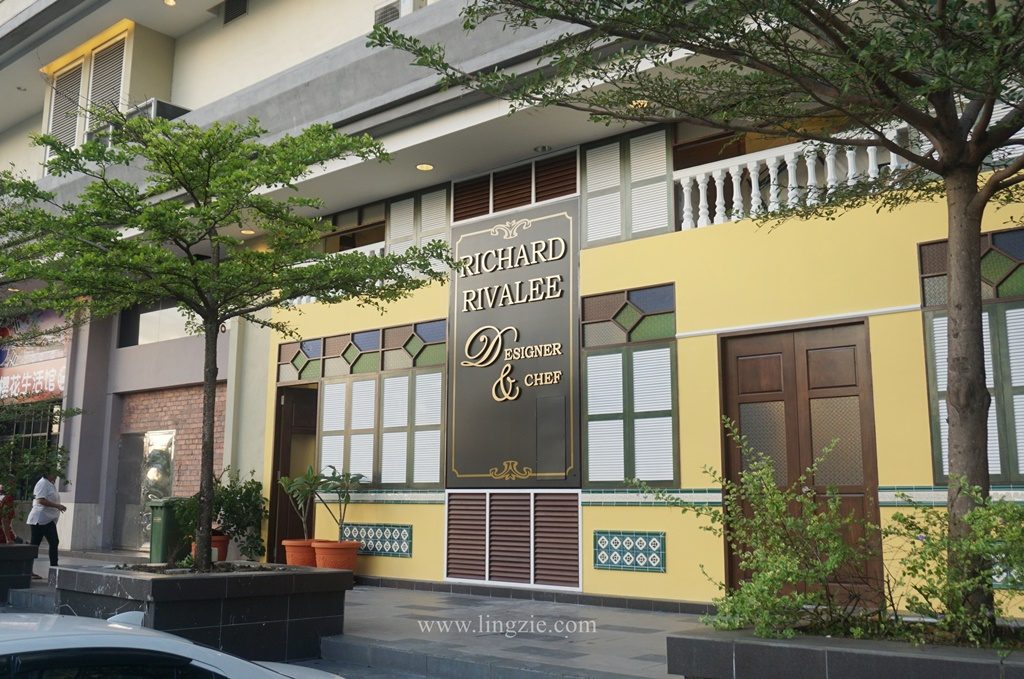 Richard Rivalee Designer & Chef Facade at M Mall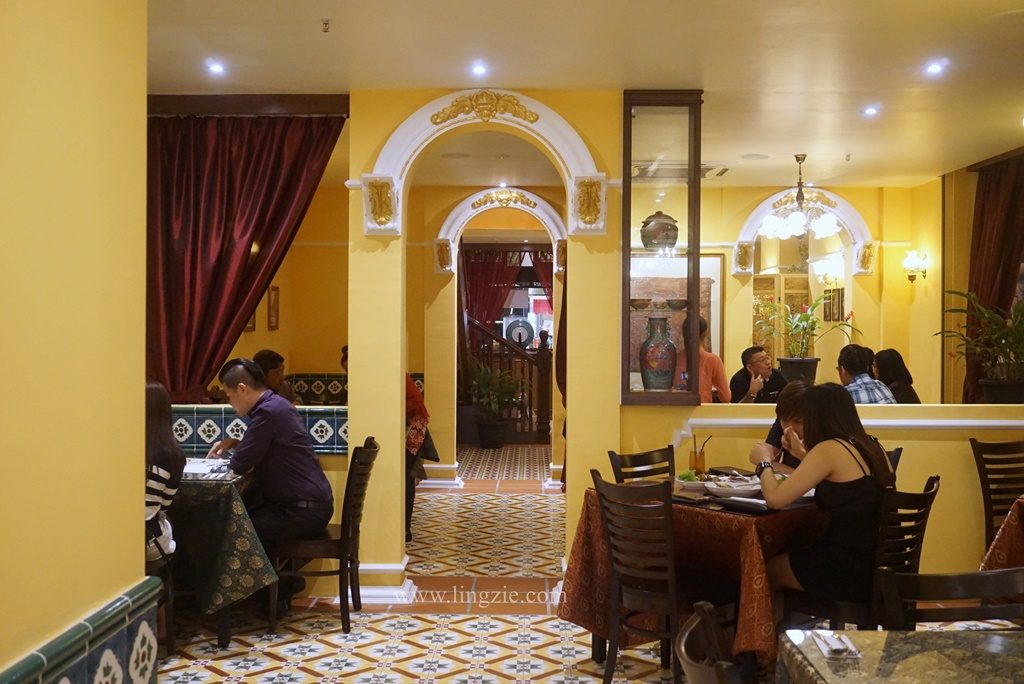 Opulent interior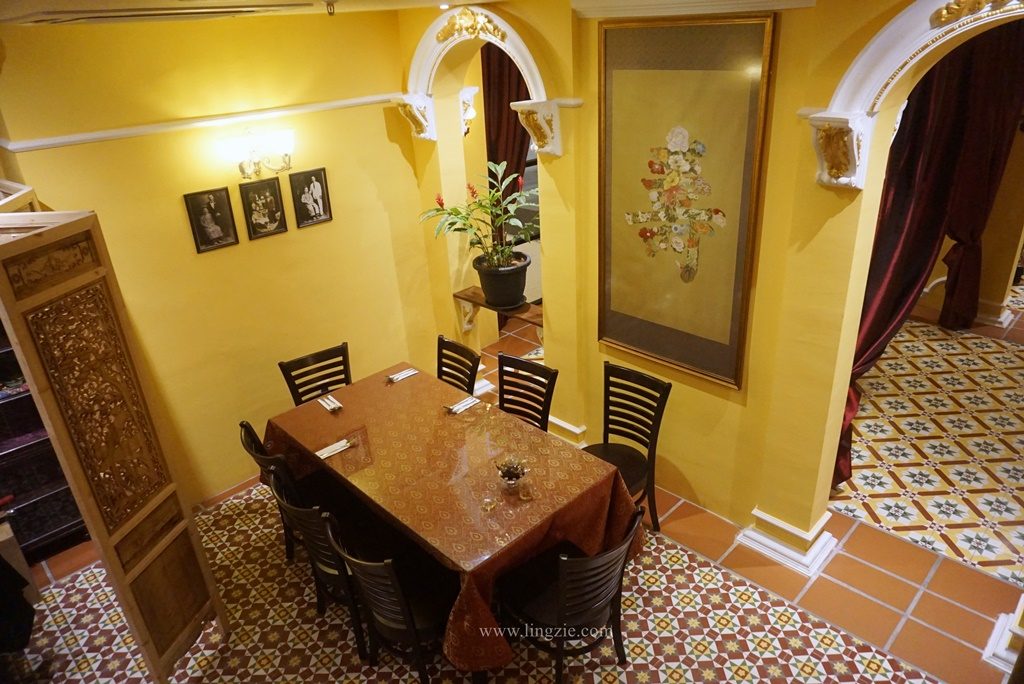 A quick look at the menu revealed a much more extensive menu with various Nyonya dishes as well as 1 dish with rice set meals.
DISCLAIMER: Please note that the portion size in the food photos below are bigger than the usual portion (to cater to our group of 10pax)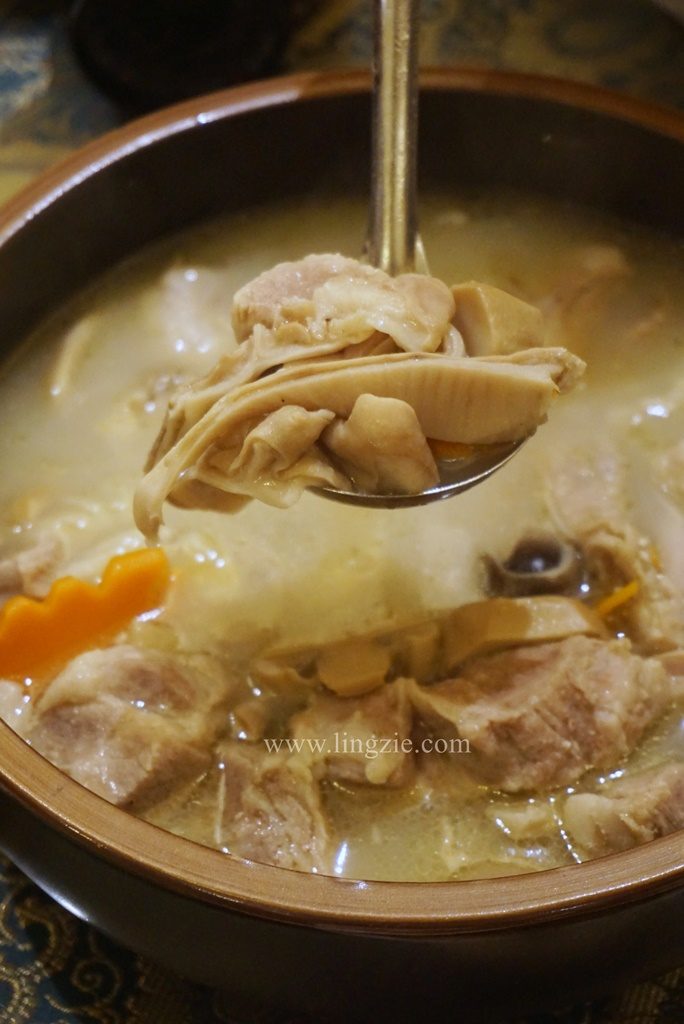 Pig Stomach Soup 'Too Thor Th'ng' RM38
We kicked things off with a fiery pepper-y Too Thor Th'ng. The heartwarming soup was served piping hot and loaded with ingredients. I love a pepper-y pig stomach soup and Richard Rivalee's version certainly fits the bill. Perhaps a bit too pepper-y in my opinion.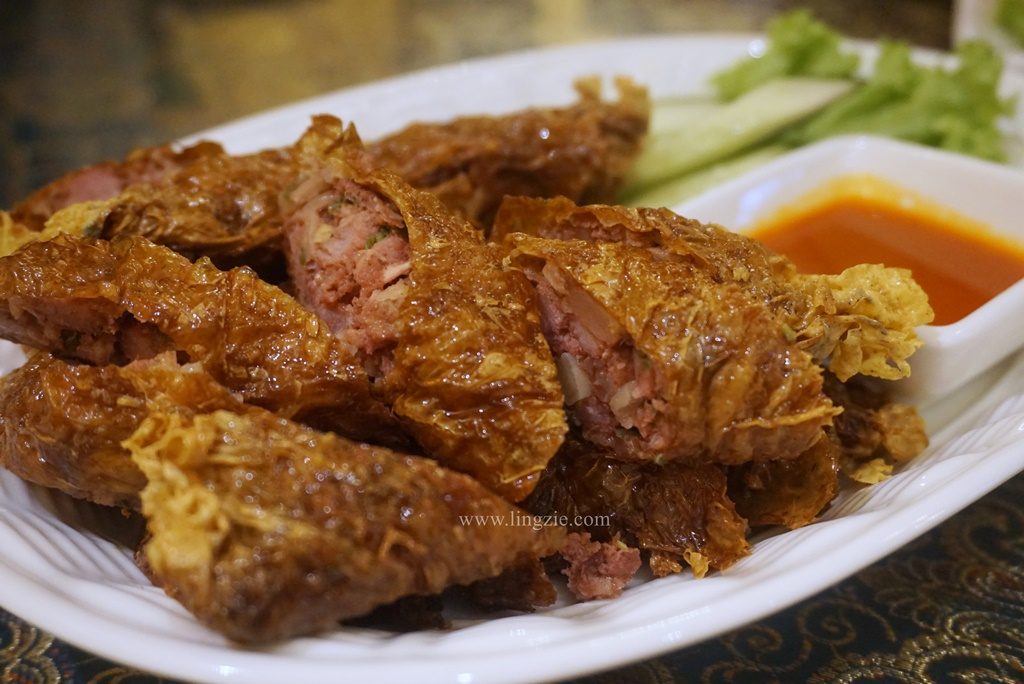 'Lor Bak' RM20
The Lor Bak (five spice pork rolls) were a hit with everyone on the table as the flavours were bold and the rolls were crispy and fried well. A good snack to indulge in as an 'appetizer'.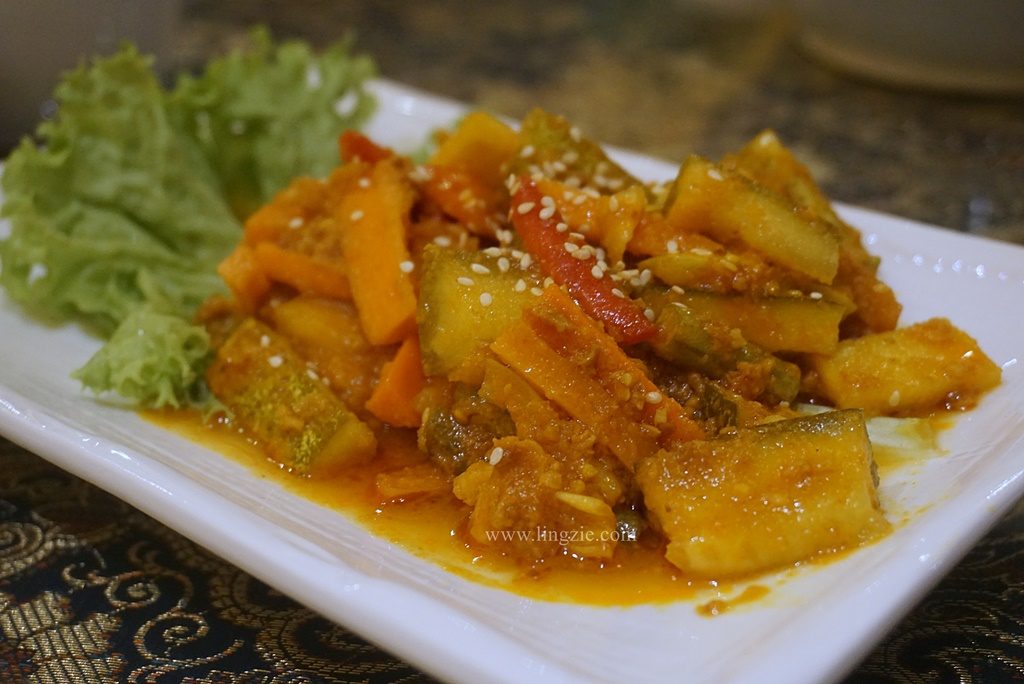 Acar Pickled Vegetables RM16
Meanwhile, both the vegetable dishes (Acar Vegetables & 'Jiu Hoo Char') were enjoyable though I personally preferred the Acar Vegetables with its slightly spicy and peanut-y notes. For those who prefer something less spicy, the 'Jiu Hoo Char' would be a good option.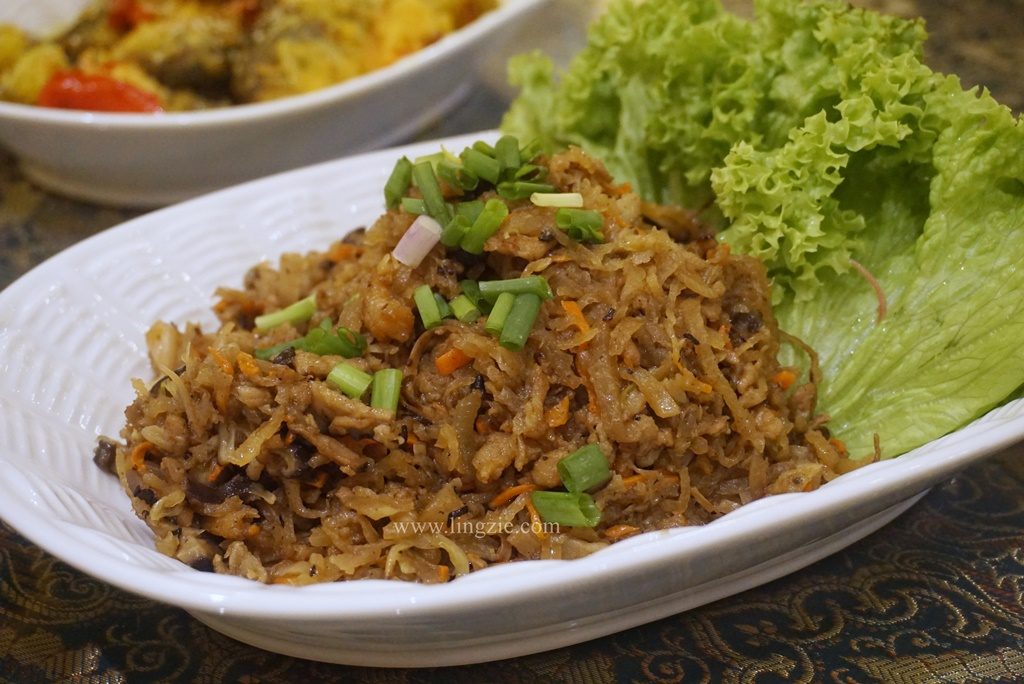 Jicama Fried with Cuttlefish 'Jiu Hu Char' RM18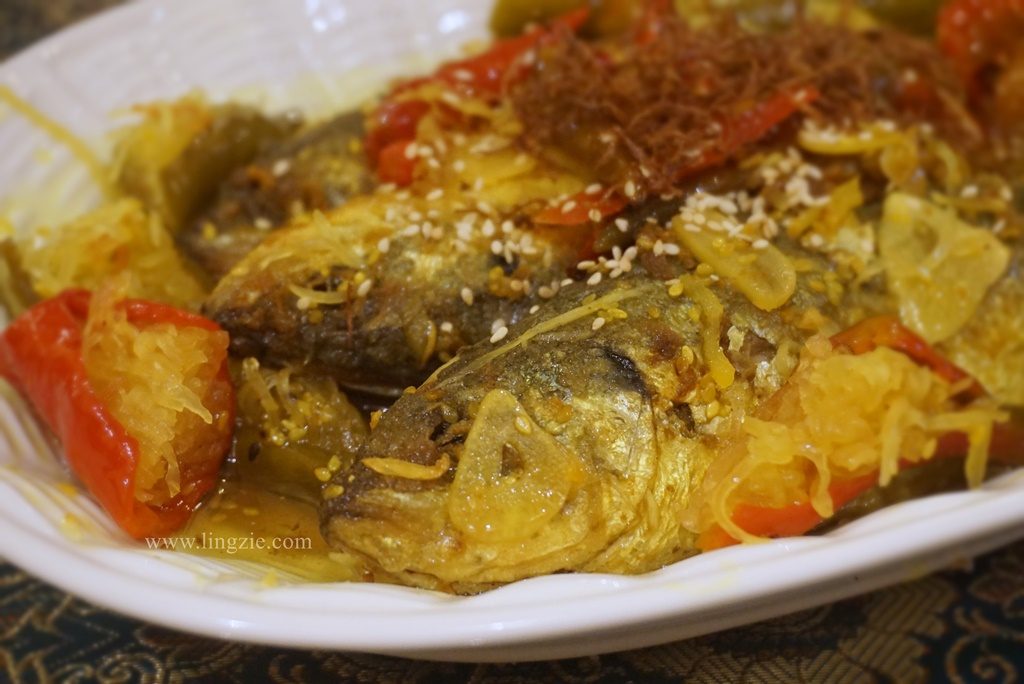 Acar Fish RM24
The Acar Fish was also a standout in my opinion with its harmonious tumeric, ginger and garlic flavours and it's slightly sweet end notes. I especially enjoyed the stuffed chillies stuffed with pickled young papaya.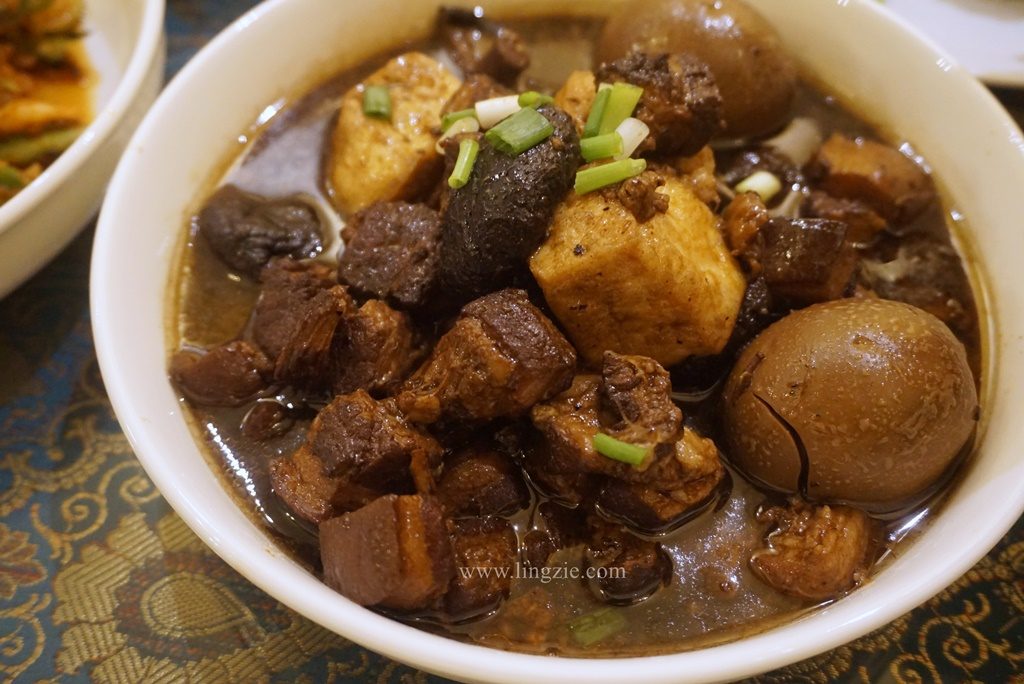 Braised Pork Belly in Soya Sauce 'Tau Eu Bak' RM28
Next, the Braised Pork Belly in dark soya sauce is one of my favourite Nyonya dishes which is suitable for all palates. I especially loved dousing the sauce over my rice.
Meanwhile, the Sambal prawns cooked with four angled beans were pretty tasty too. It was fragrant and well marinated with a subtle spiciness level.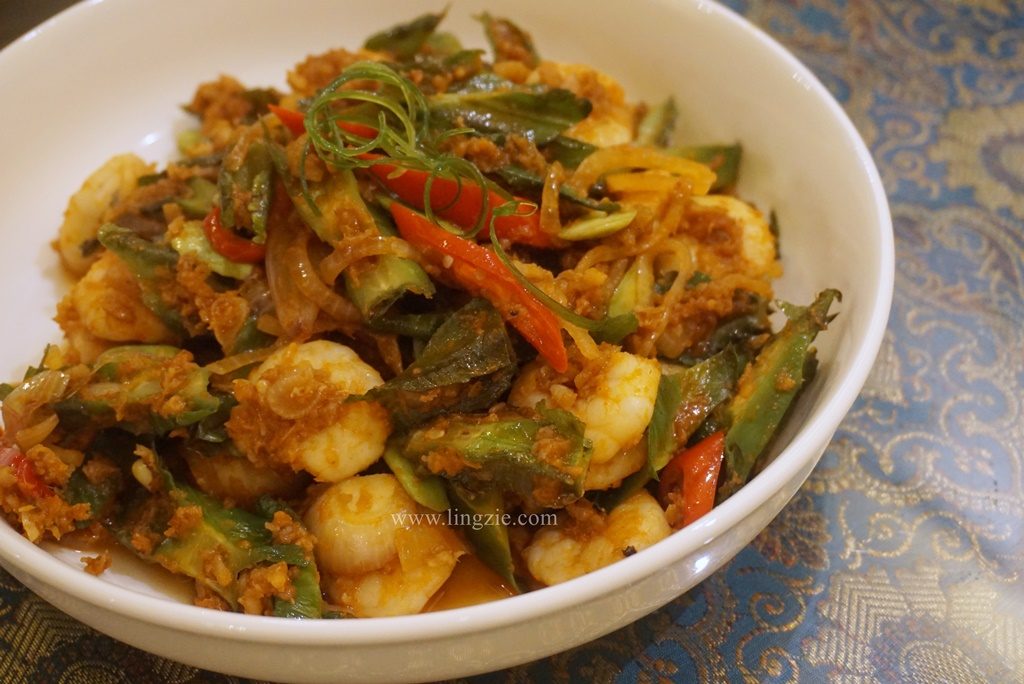 Sambal Prawns with Petai/Four Angled Beans RM28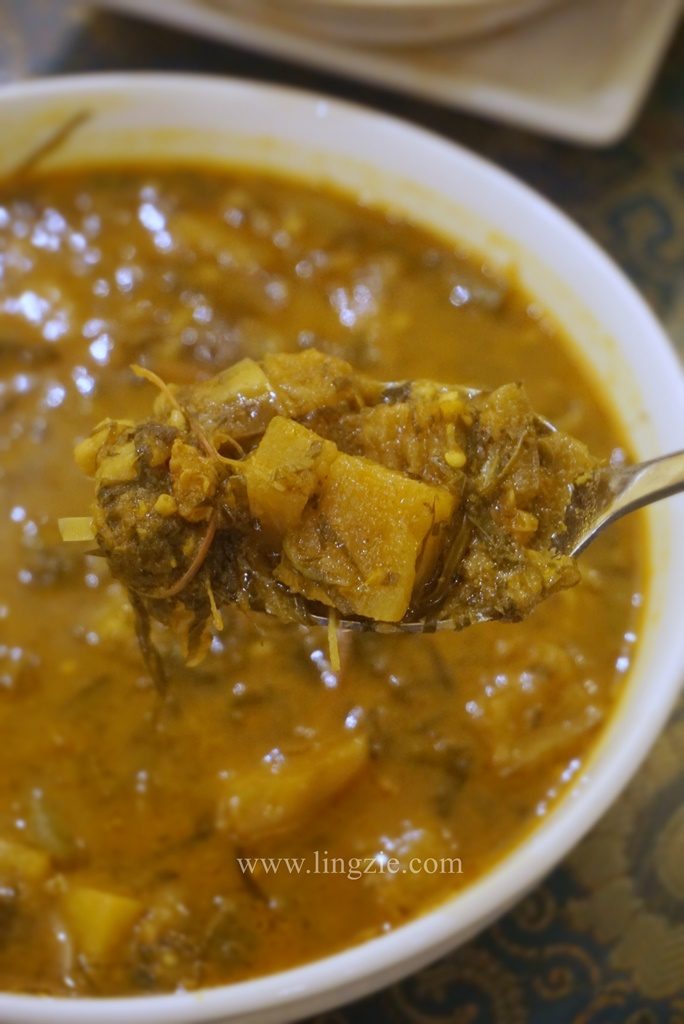 'Perut Ikan' RM24
The 'Perut Ikan' was another appetizing dish. Its bold flavours of sweet, tangy and savoury was well balanced and had plenty of 'daun kaduk' in the dish. I kept coming back to this dish and it was easily one of my favourites of the night.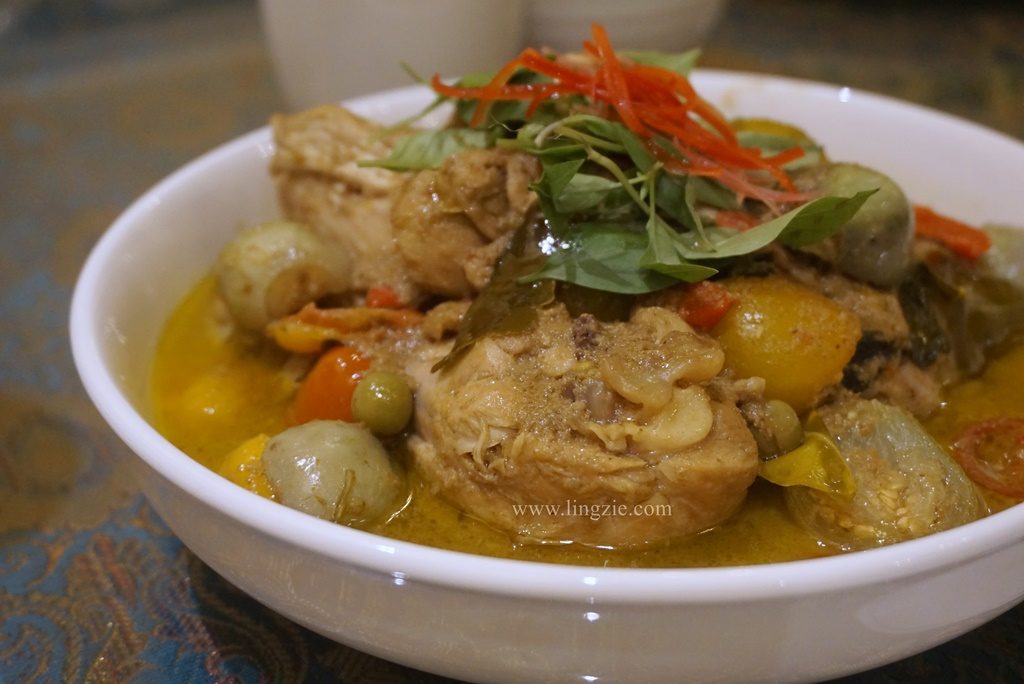 Green Curry Chicken RM24
Next, the Thai influenced Green Curry Chicken boasted robust flavours and succulent tender chicken pieces. Slightly spicy, the creamy curry sauce was perfect when eaten with rice.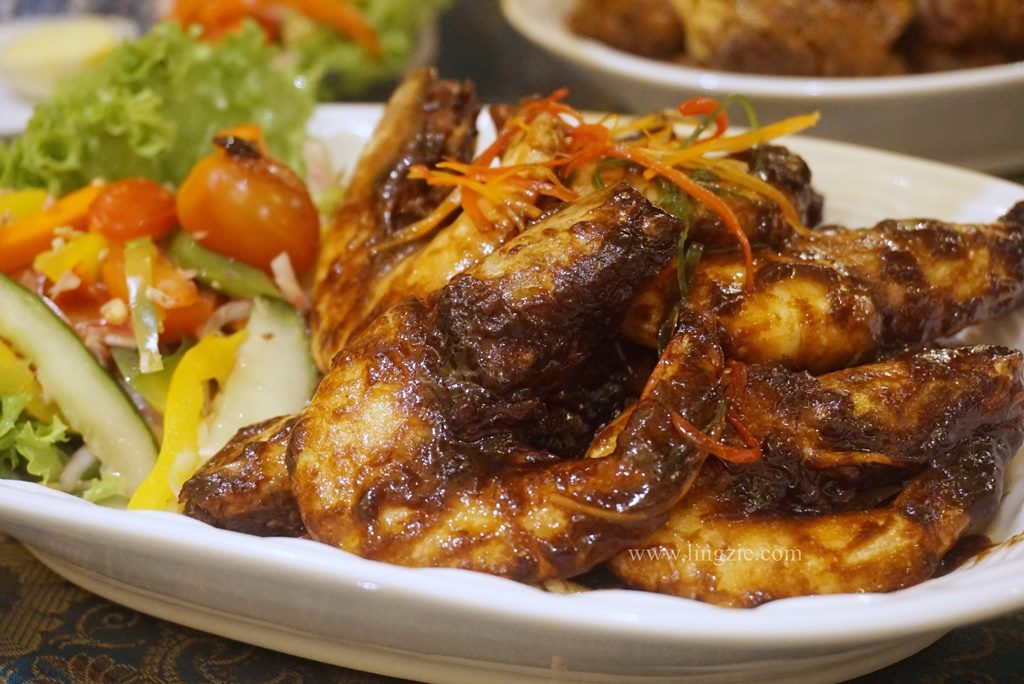 Assam Prawns RM24
Meanwhile, the Assam Prawns used fresh tasting prawns with bold tamarind flavour.
The Babi Pongteh was rich and creamy, featuring fork tender pieces of pork.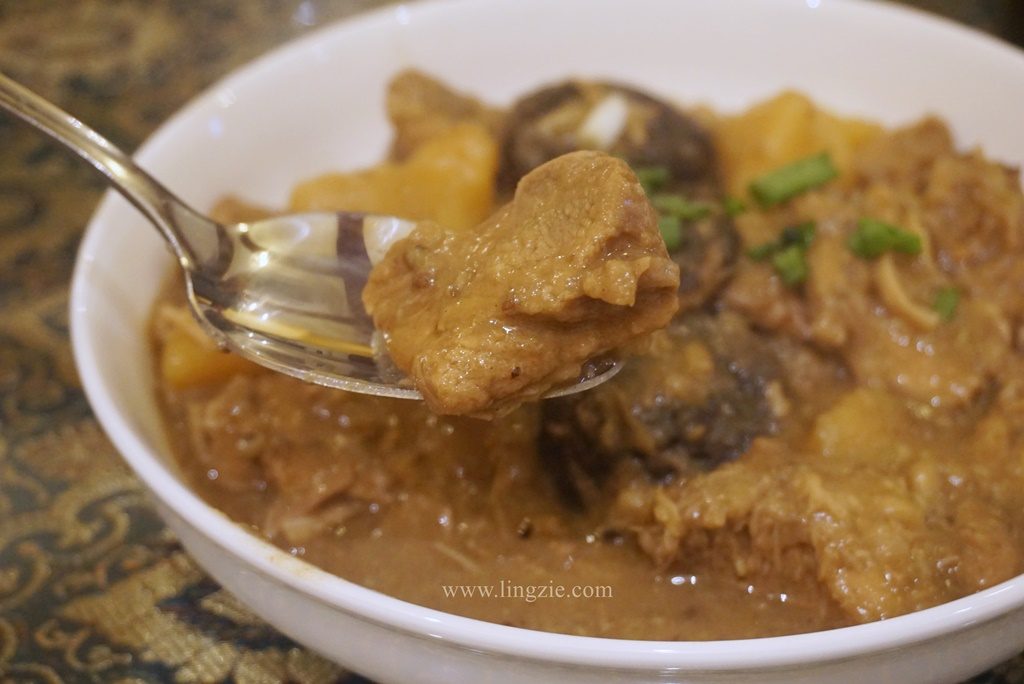 'Babi Pongteh' RM28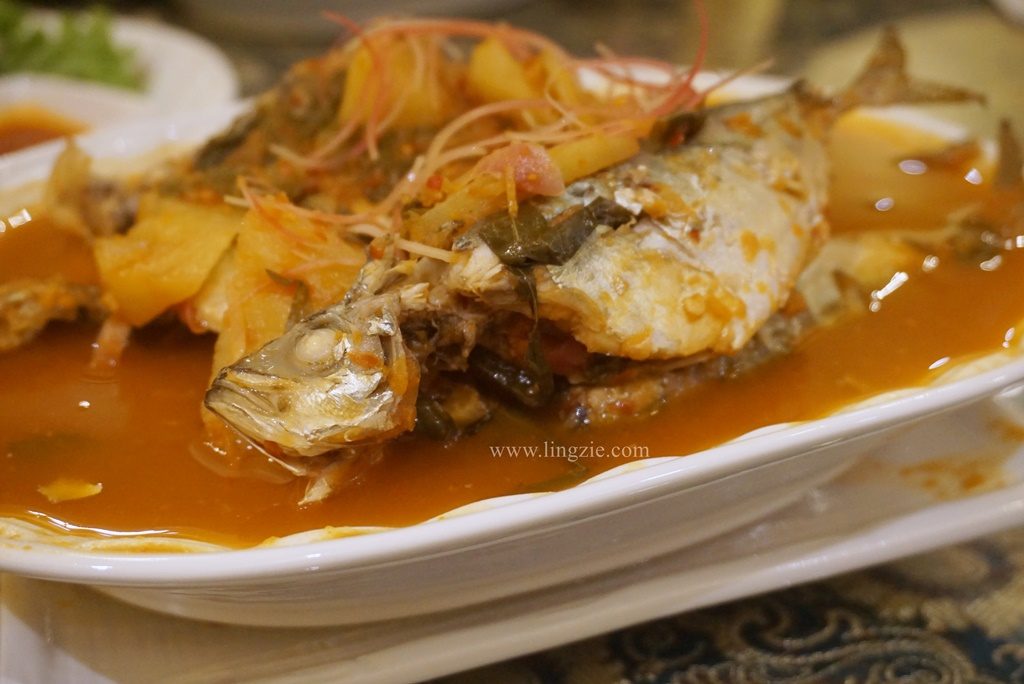 'Assam Pedas' with Kembung Fish RM24
Finally, we rounded up the savoury dishes with 'Assam Pedas' using Kembung Fish. Though the flavours were definitely spicy enough, I personally felt it was too heavy handed on the sourness. Therefore it was not my favourite of the night.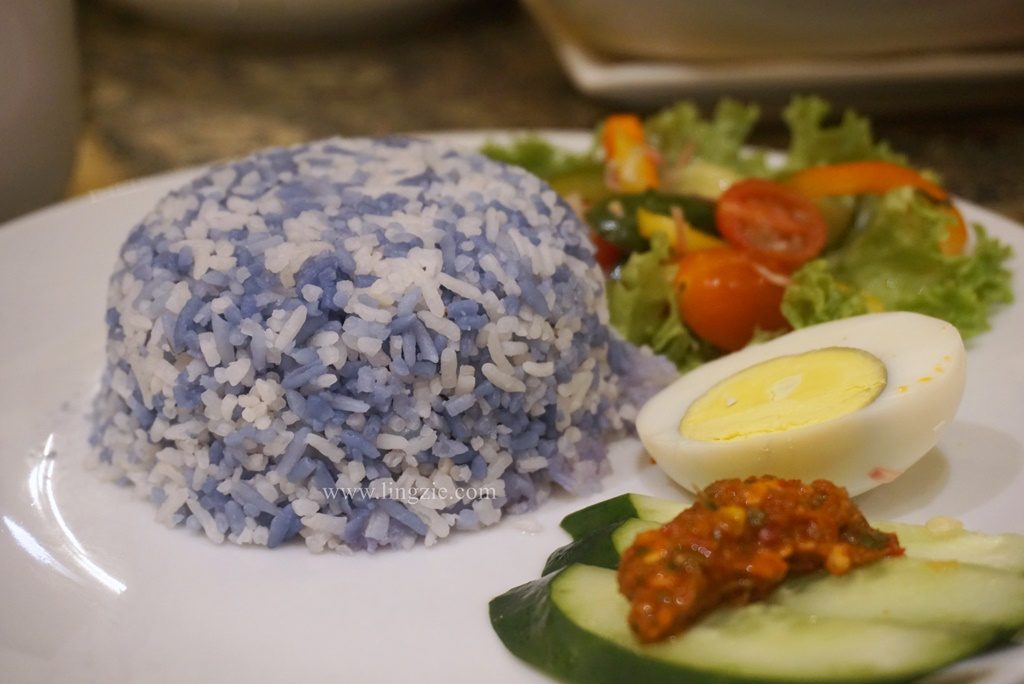 Blue Peaflower rice served with side salad (with a spicy dressing!)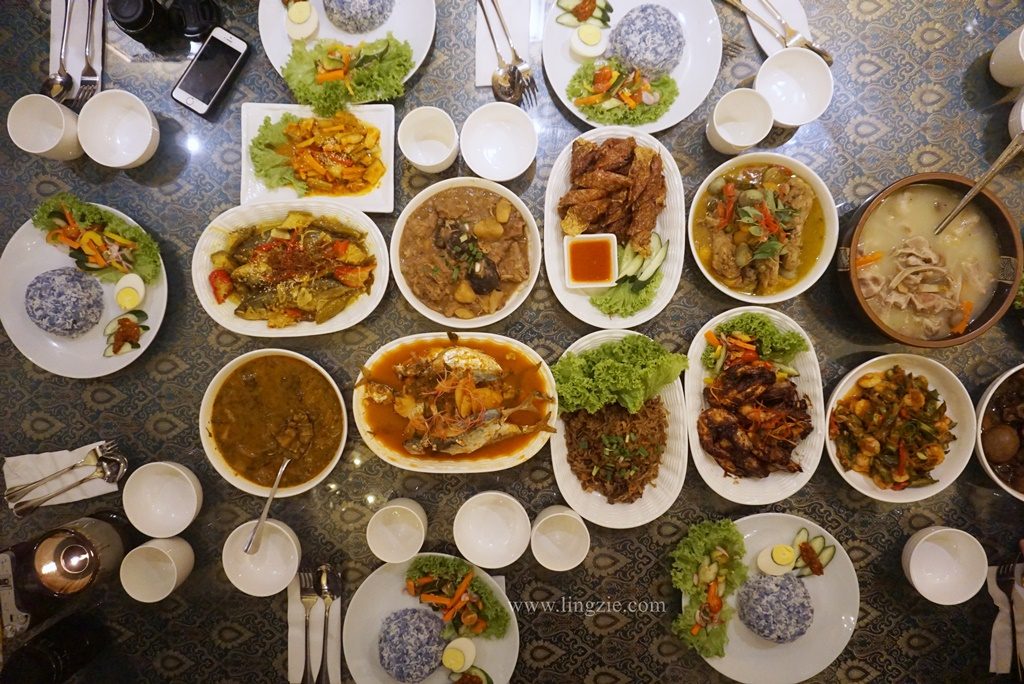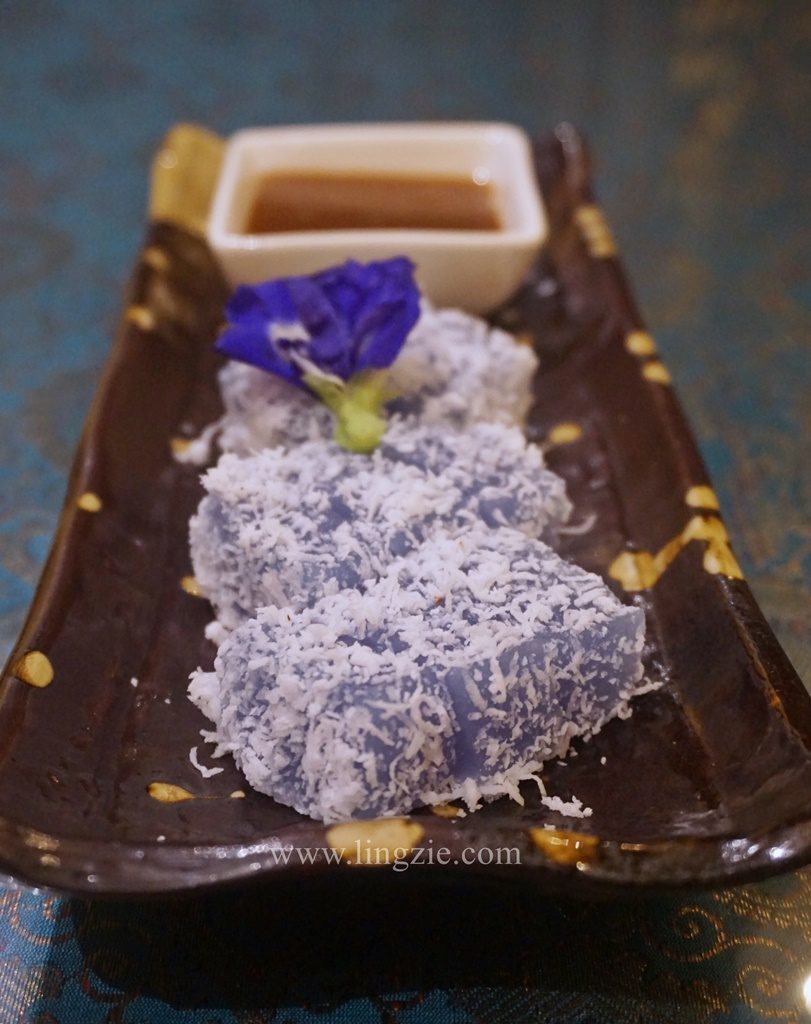 Sago Gula Melaka dessert RM12.80
Fans of Richard Rivalee's would know of his perhaps most famed dessert – Sago Gula Melaka. This is hands down one of the best tasting Sago Gula Melaka desserts I've tried. The homemade Gula Melaka syrup is rich, thick and indulgent, while the bouncy chewy sago coated in dessicated coconut is the perfect vessel to carry that rich creamy gula melaka. A definite must try!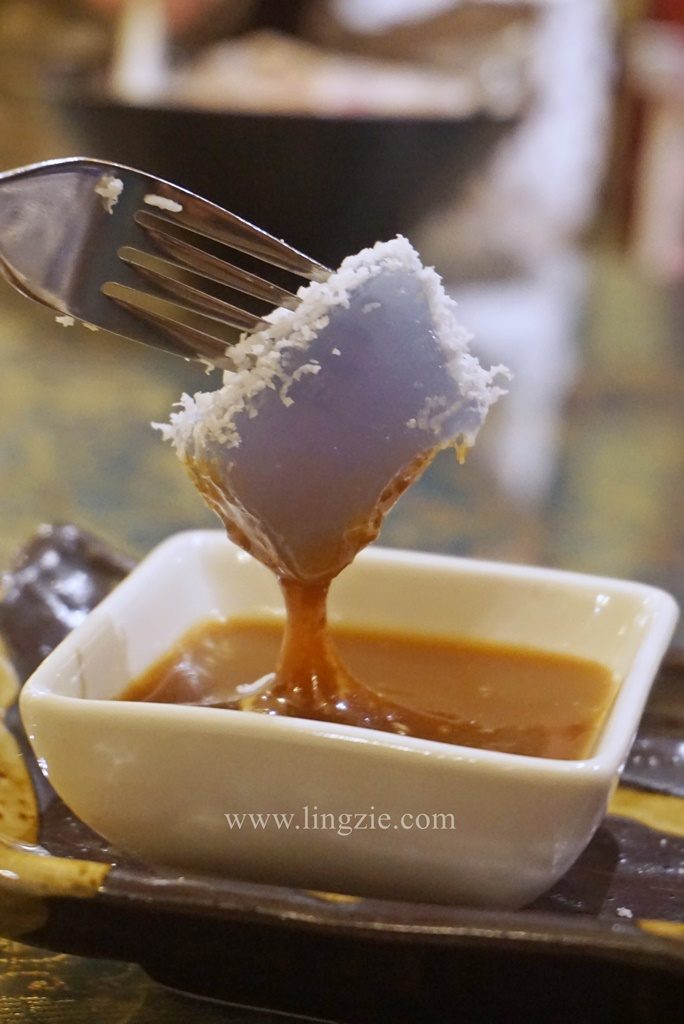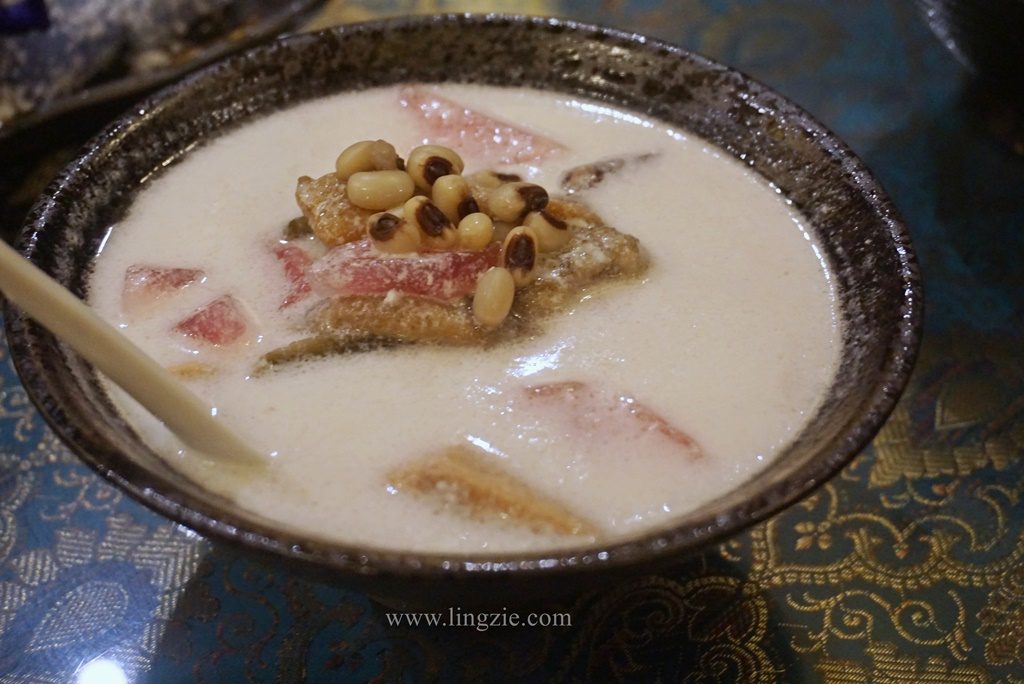 Bubur Cha Cha RM9.90
The BuBur Cha Cha is also a favourite, with its thick creamy coconut milk and fillings such as sliced bananas, yams, sweet potatoes, tapioca pearls and black eyed peas.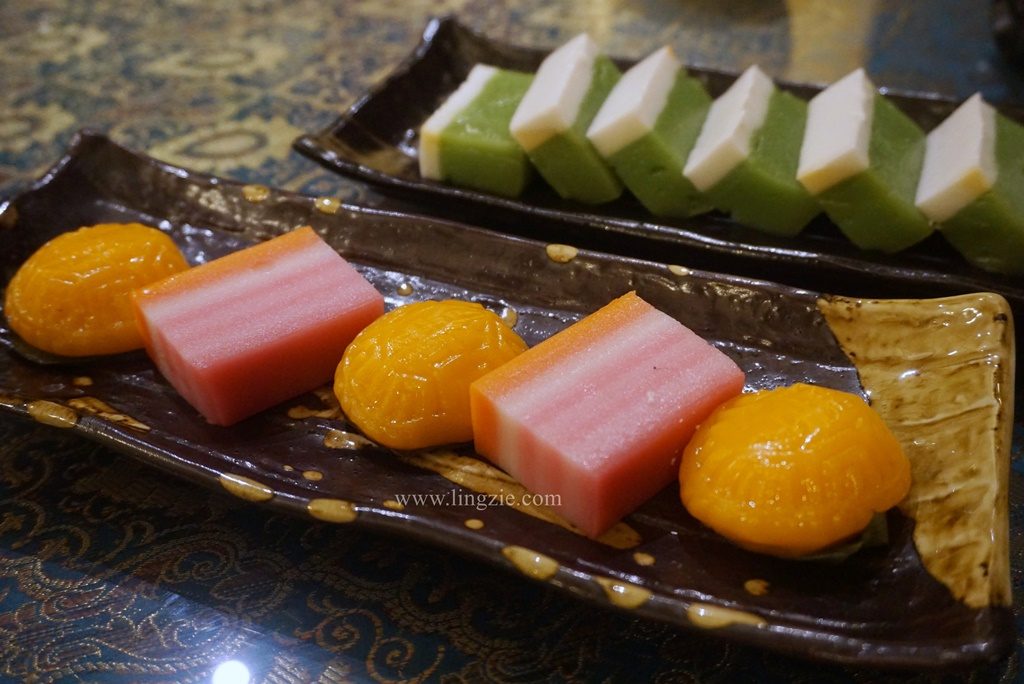 Home made Nyonya Kuih 
Richard Rivalee's menu also includes home made Nyonya Kuih which is perfect for afternoon tea. I especially enjoyed the Kuih Talam with its pandan fragance and rich coconut milk taste.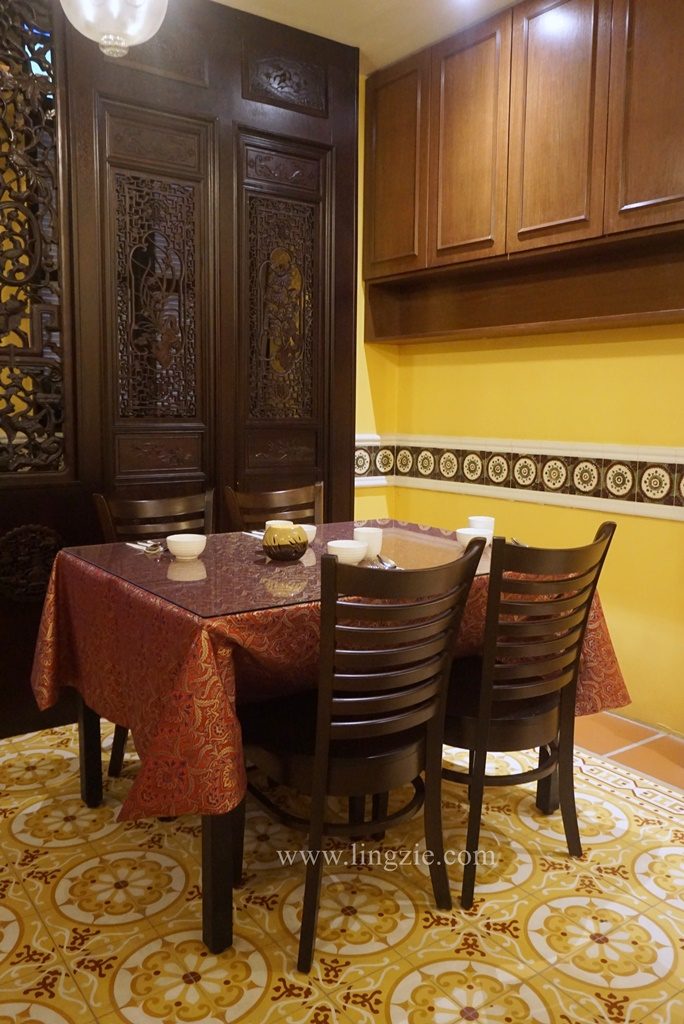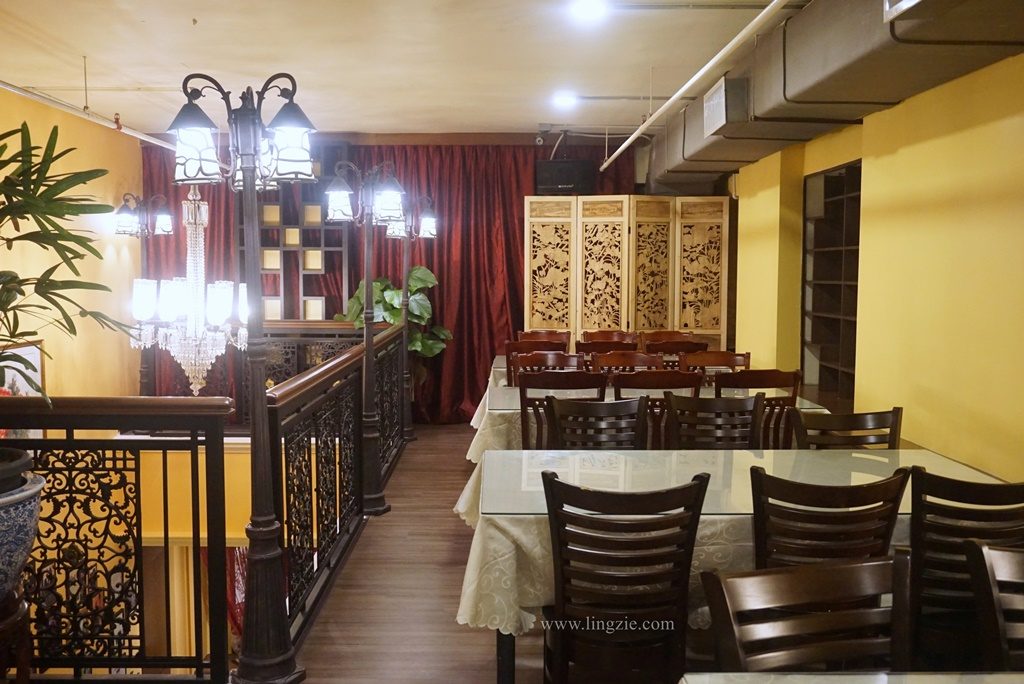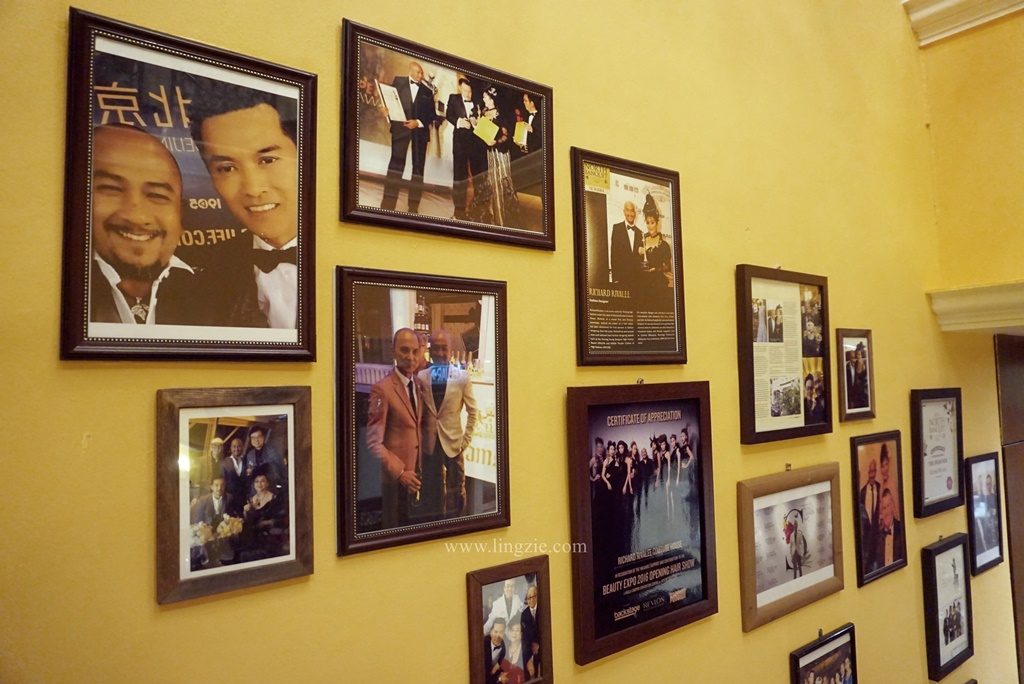 All in all we have a super enjoyable Nyonya meal at Richard Rivalee's. If you are a fan of Nyonya cuisine, do drop by and check out this Designer & Chef's home cooked style of Nyonya dishes!
*Many thanks to Richard Rivalee for extending this invitation.
The Essentials:-
Richard Rivalee Nyonya Restaurant
Address: 79-G-45 , Ivory Tower (M Mall), Penang, Malaysia 10150
Tel: 011-16496399
Opening Hours: 12pm – 9.30pm (last order) DAILY