Whenever I travel, I do like to hunt for unique places. During a recent trip to Langkawi, the Jewel of Kedah, we got to check out Tubotel located at Pantai Cenang.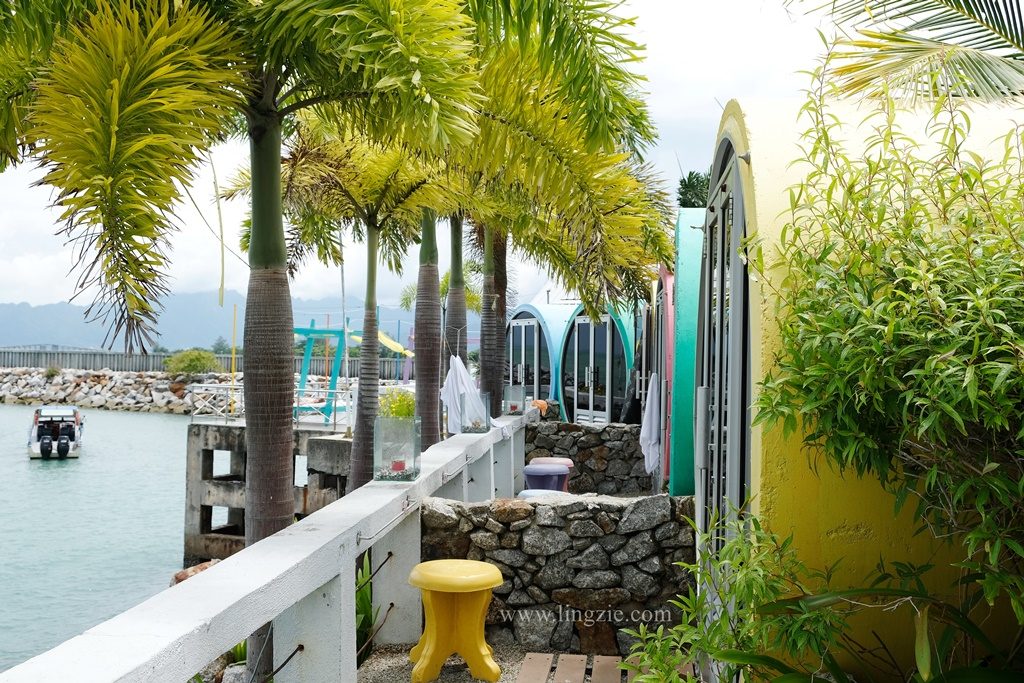 SeaFront Tubes
Tubotel brings an exceptional experience to its patrons, being a budget hotel that is packed with thrills. The ' 'rooms' here at Tubotel are actually concrete tubes. What a novel concept indeed!
The tubes fit a comfy king sized bed and is fully air conditioned.  Complimentary tea/coffee and drinking water is available and one can store one's luggage underneath the bed.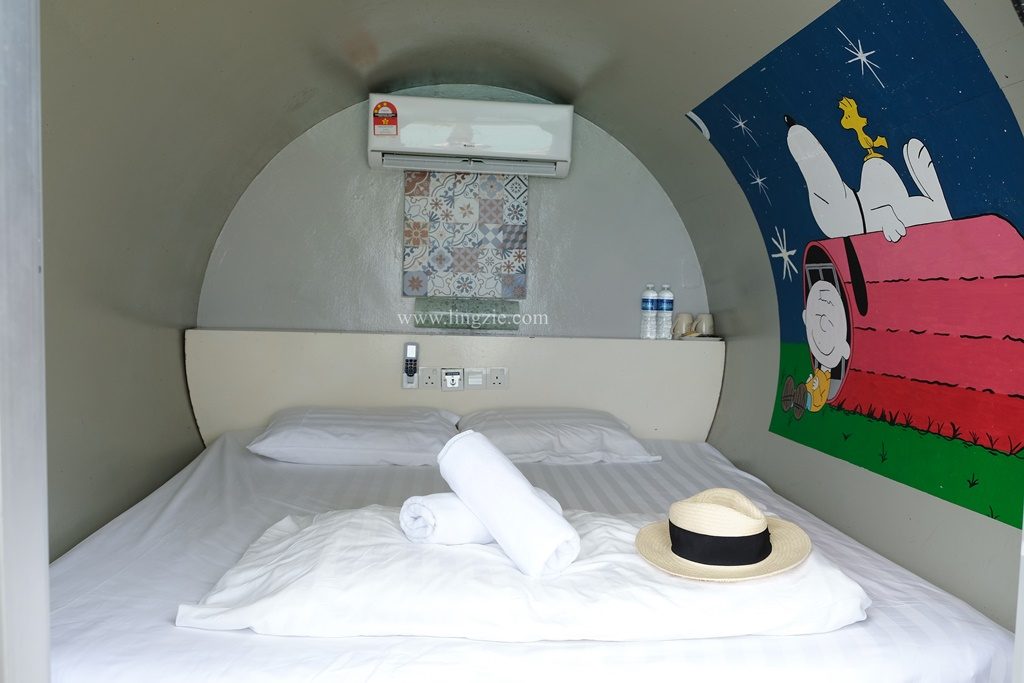 Inside the tube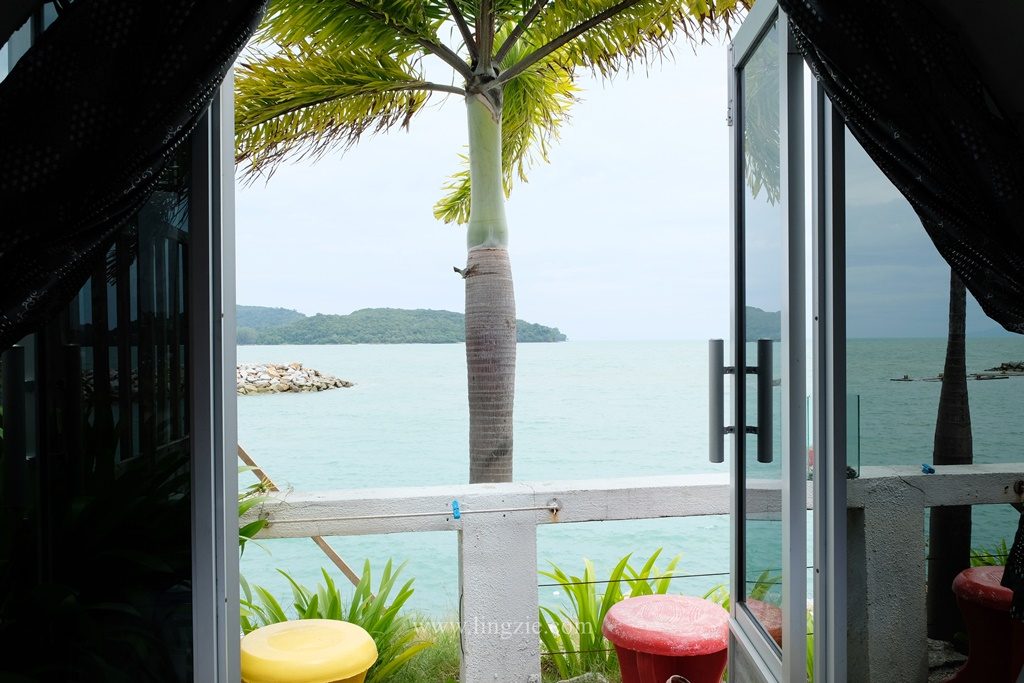 View of the sea from inside the tube. I wouldn't mind waking up to such a beautiful view every morning! 🙂
One of the best things about the sea view tube is that 'million dollar' sea view which you can enjoy from inside the tube, or chill right outside the tube with the seabreeze.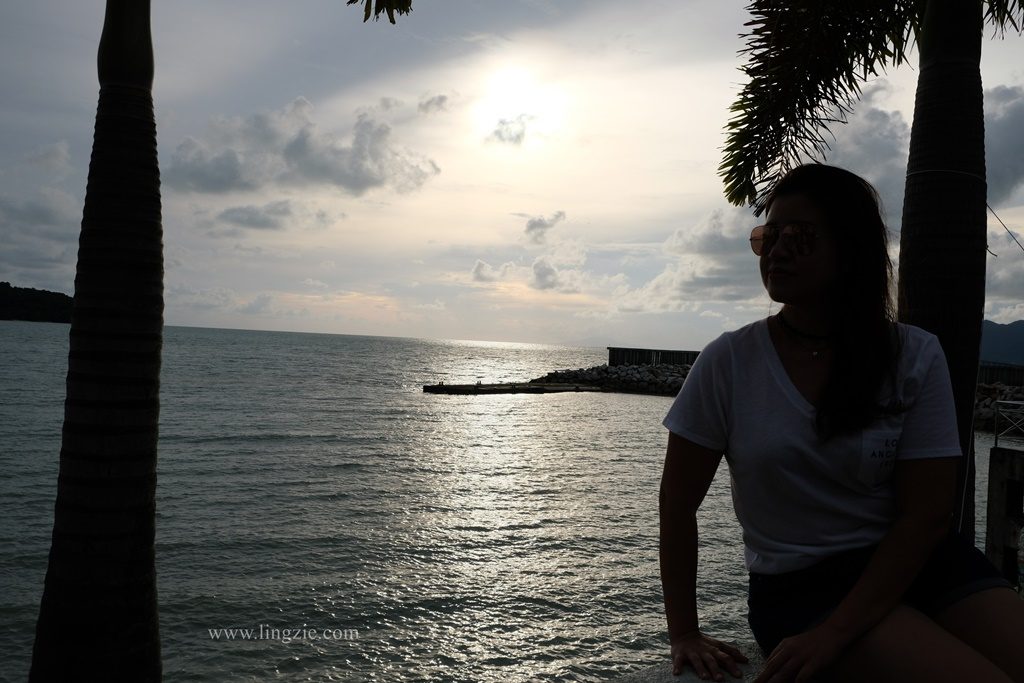 De-stressing outside my tube with the remarkable sunset 🙂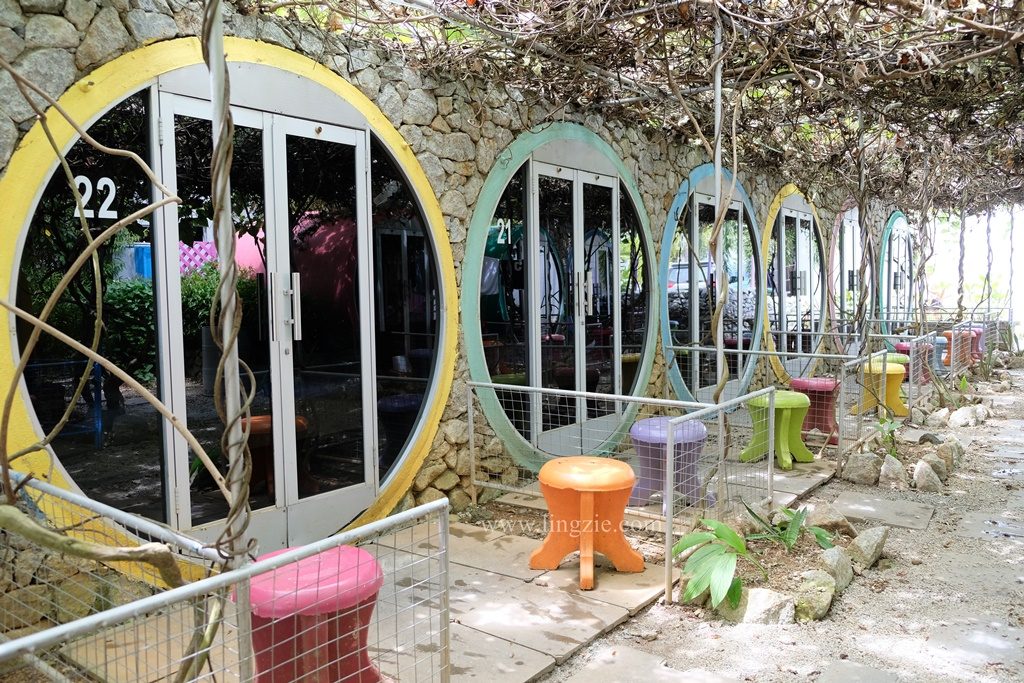 Garden View Tubes
Garden view tubes are also available at Tubotel.
The recent addition to Tubotel are pods and female dormitory which mainly caters to backpackers.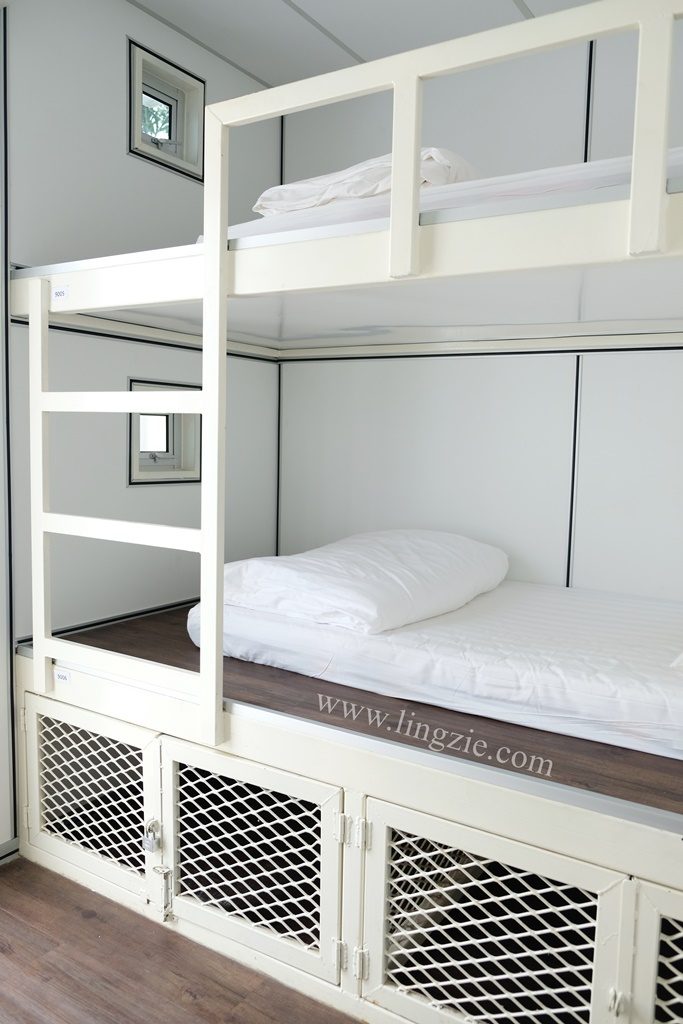 Bunk beds in the pods & female dormitory with storage space underneath
The toilets and shower rooms are on sharing basis, just a short walk away from the tubes and dorms. Washing machines are also available for guests to use.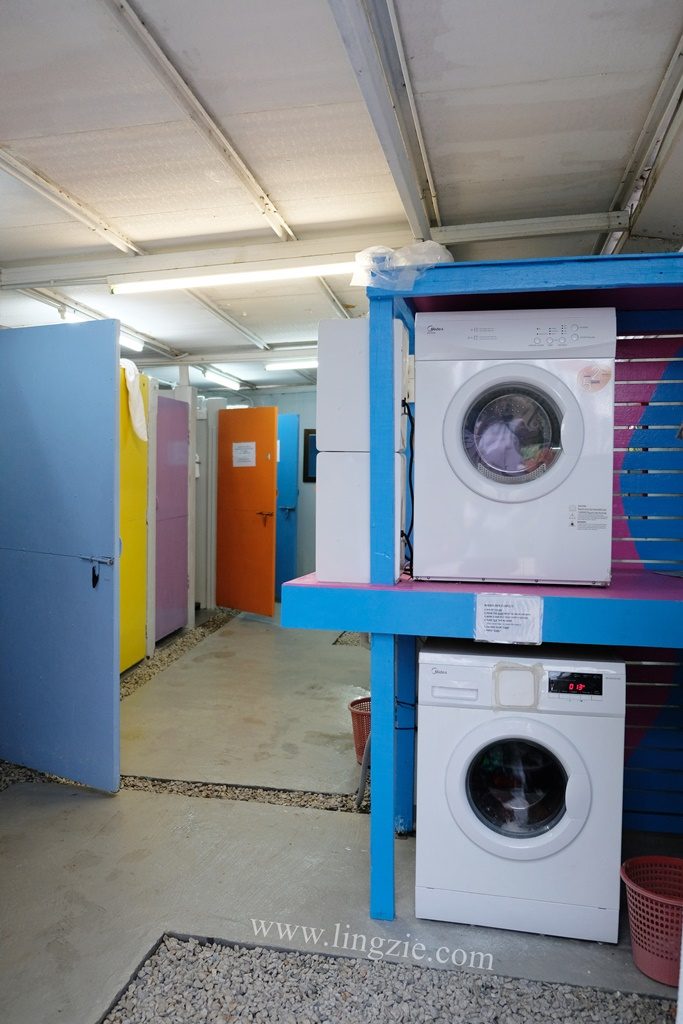 Laundry area & Toilets/Shower Rooms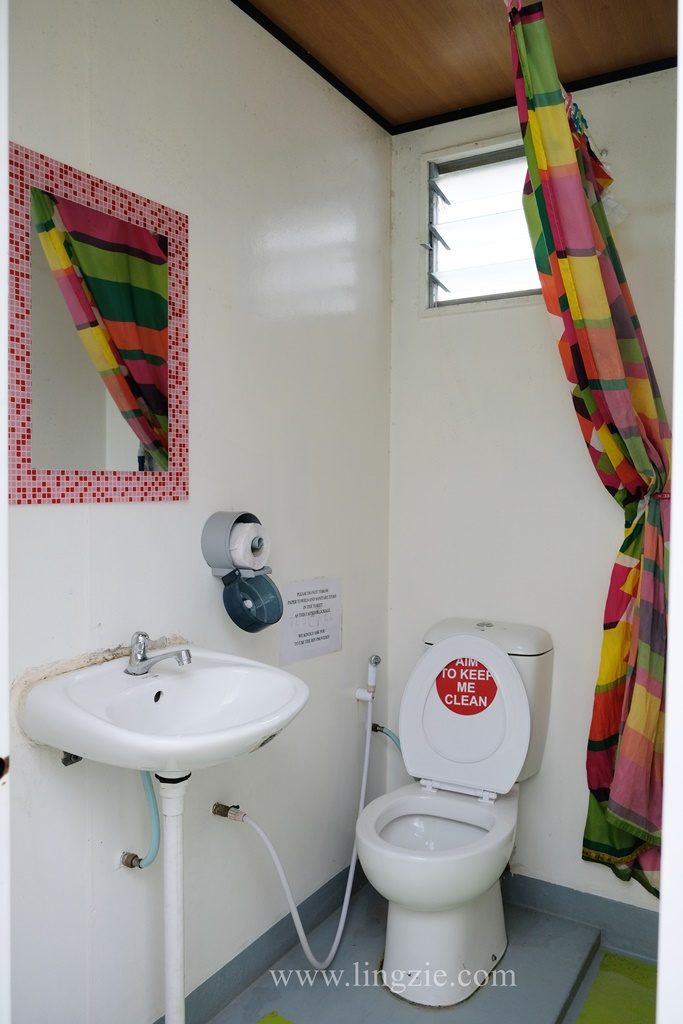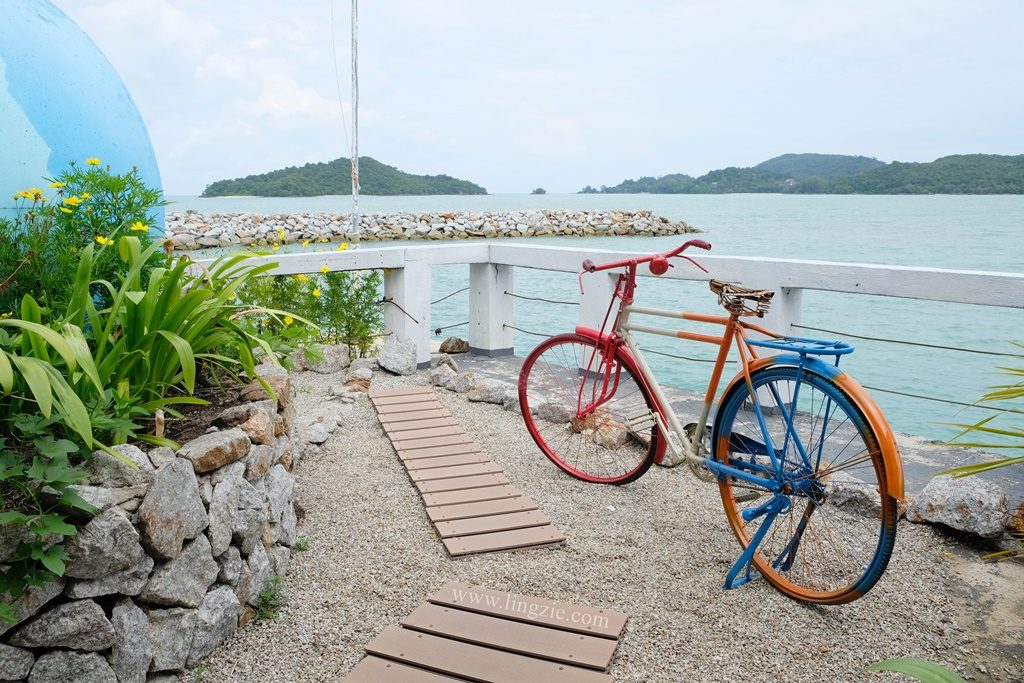 The vibe at Tubotel is chill and relaxed, the perfect mood for a holiday! The lounge area and breakfast area is decorated with a wonderful kaleidoscopic mix of colors which is sure to bring out the happy in you. Plus, it's very insta worthy too!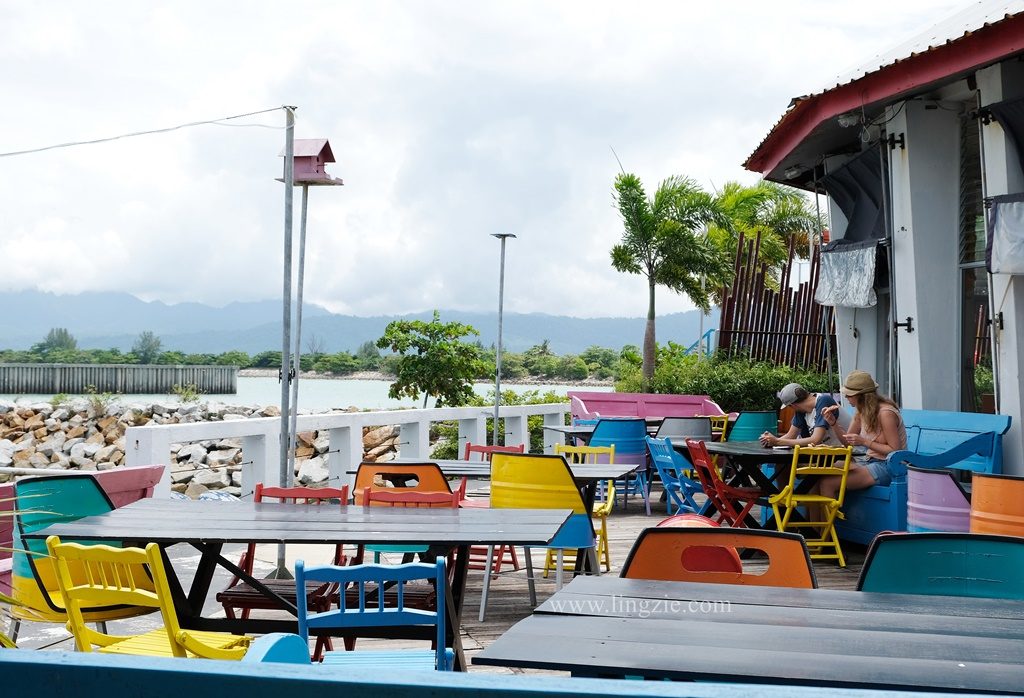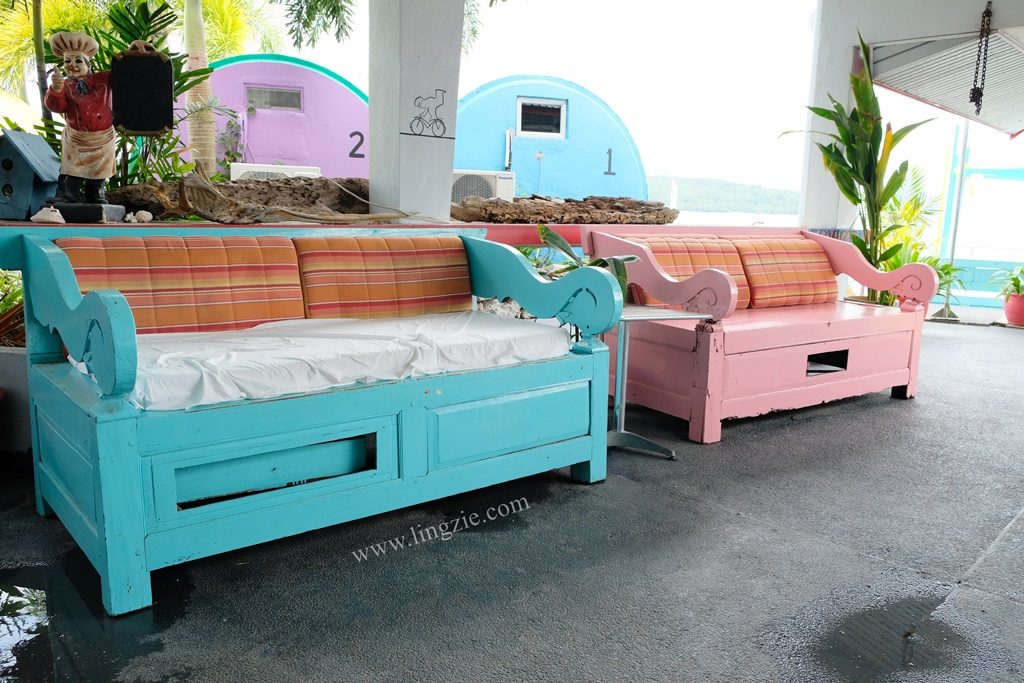 Lounge area
The Lounge area beckons guests to sit down and relax; perhaps get to know other travelers too. Movies are also screened here during the night.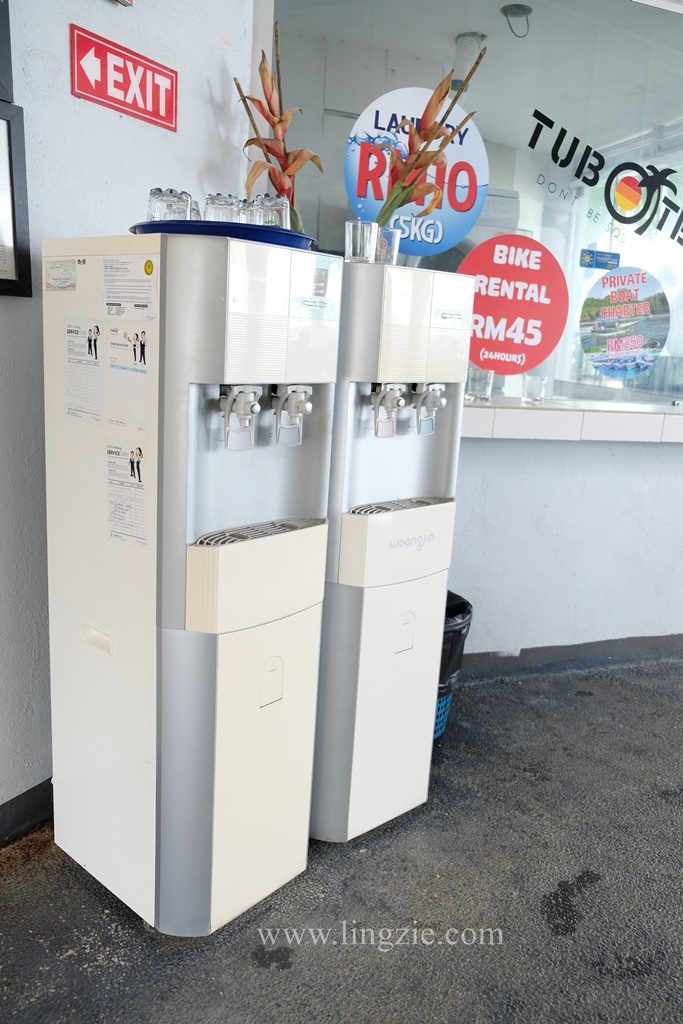 Free filtered water at the lounge 
Bike rental is available and of course free WIFI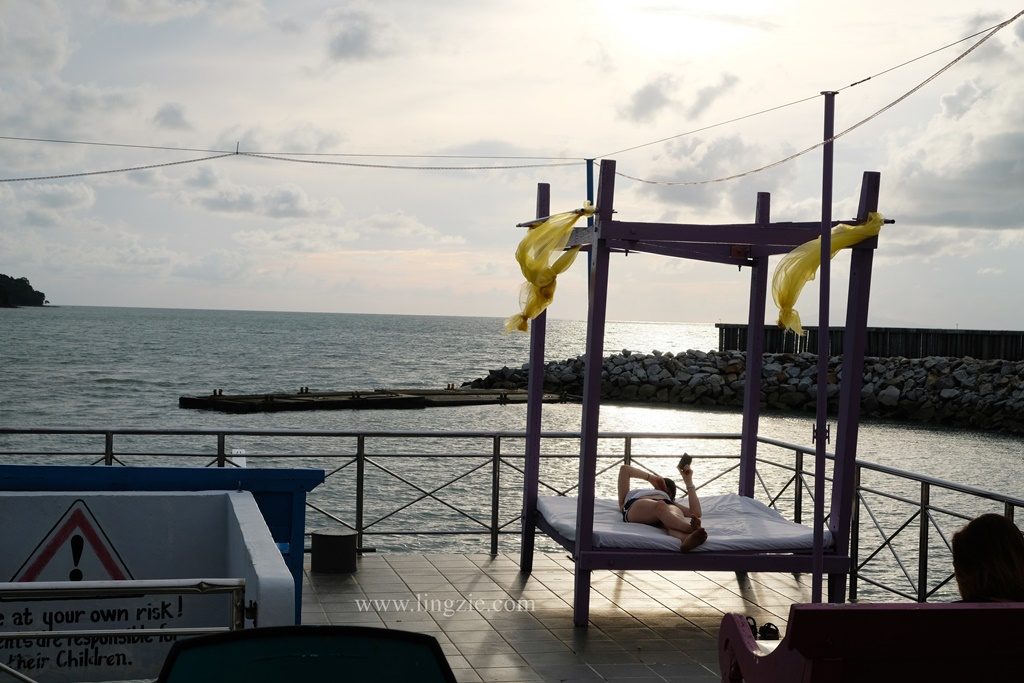 Sun Bed
The sun beds are perhaps the most popular spots at Tubotel. Guests can soak up some sun while enjoying the view and the ocean breeze. Indeed a perfect luxurious spot to while away the day over a good book, chatting with friends, or on your phone if you're a social media addict (hehe). However you please, the sun beds provide the ideal environment for your own way of chillin'.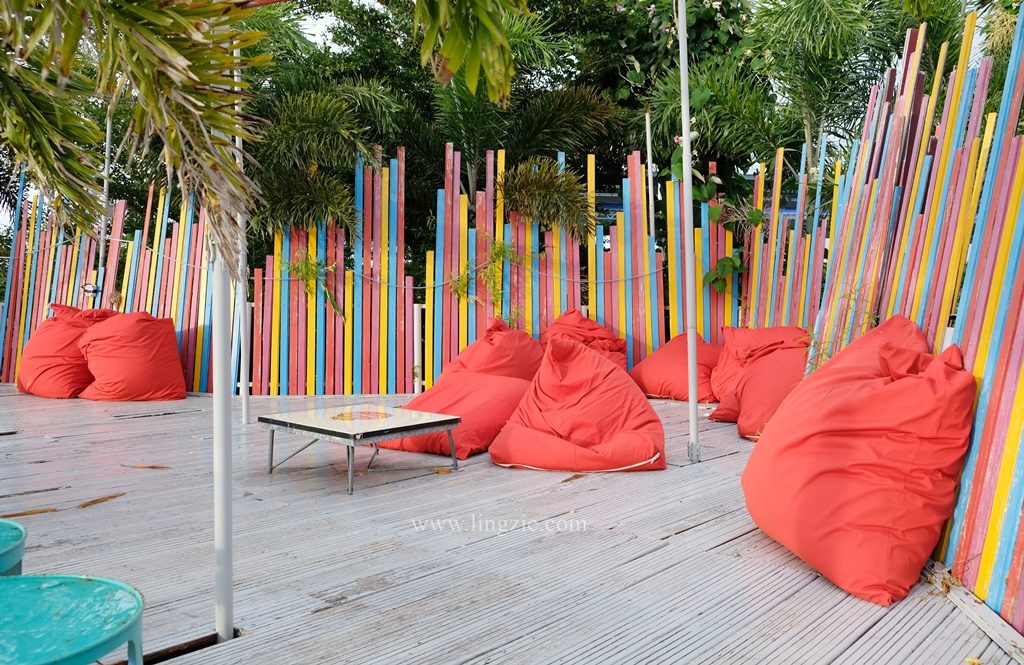 More places to unwind with big comfy bean bags
I must say that the cheerful and colorful environment makes for the most amazing backdrop for vacation photos! There is a cozy and close knit feel at Tubotel which one will be hard pressed to find at larger establishments.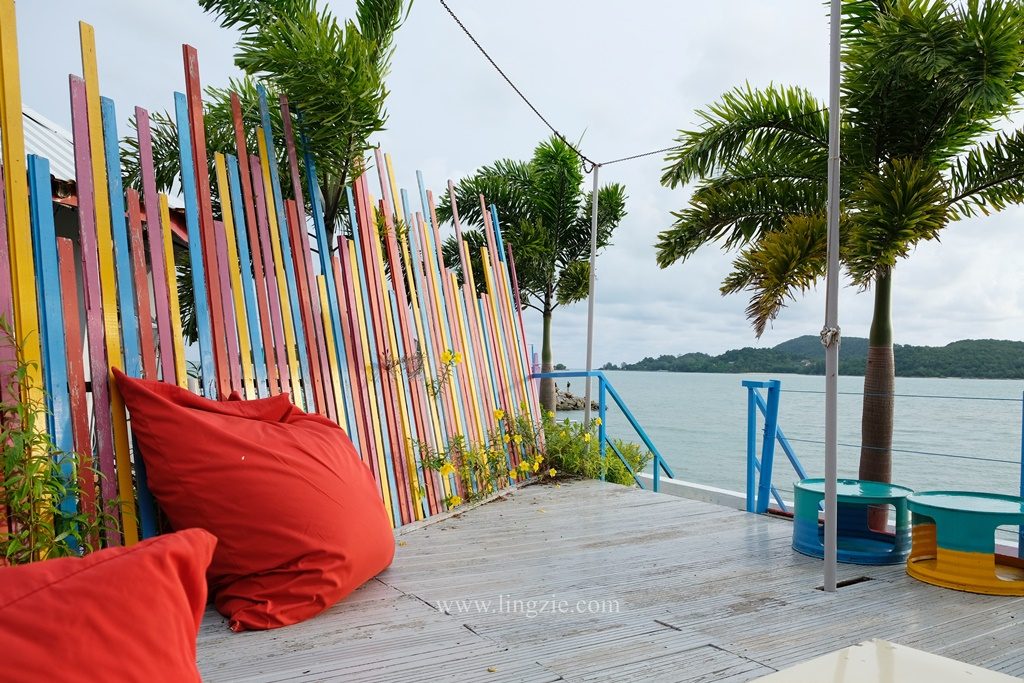 Now breakfast is touted as the most important meal of the day and you definitely should not miss having breakfast at Tubotel! Their breakfast sets are simple but impressive and pack a punch in terms of flavour. A thrilling surprise that I did not expect from a 'budget hotel'.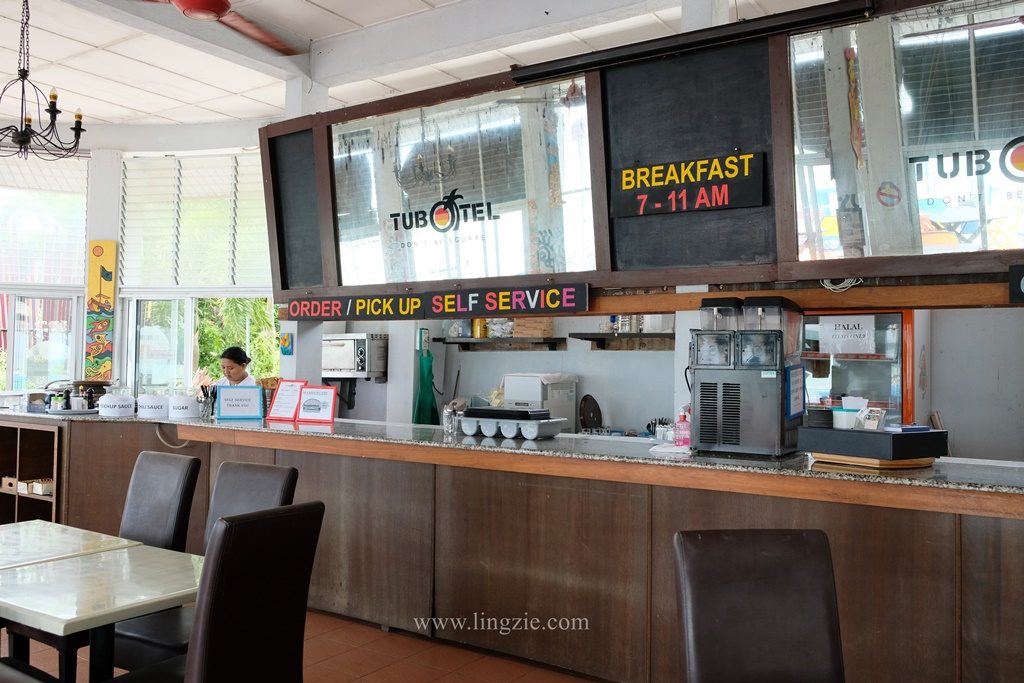 Their breakfast sets are rotated daily for some variety and there are 4 options available each day. Breakfast is served from 7am-11am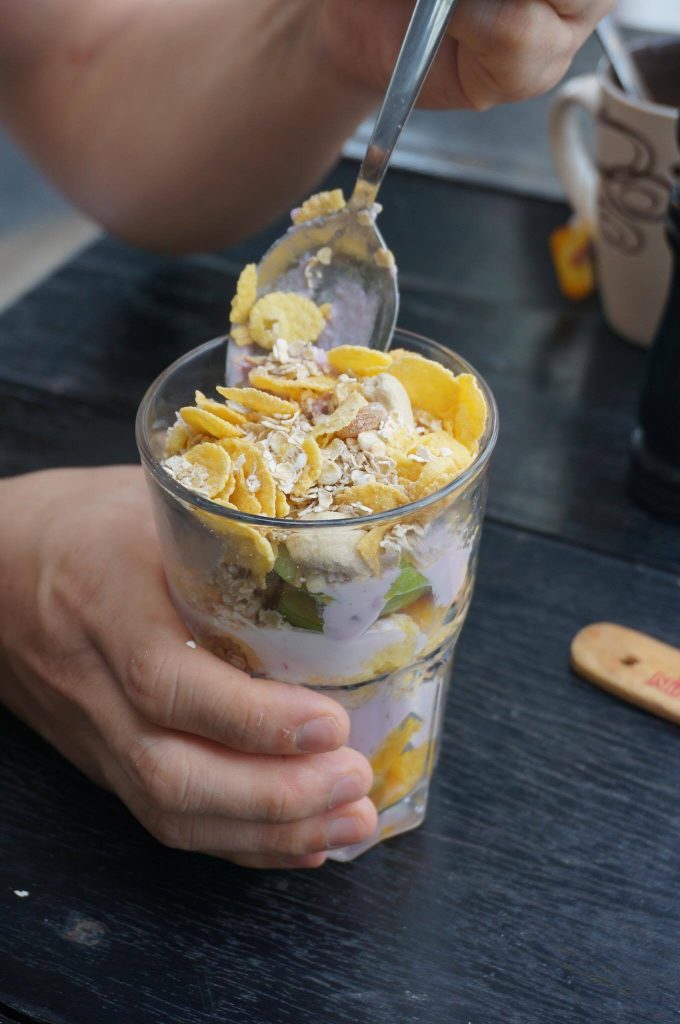 Muesli with Fruit & Yoghurt
All breakfast sets come with homemade bread, Butter & Jam, and choice of ONE serving of tea/freshly brewed coffee/white coffee or orange drink.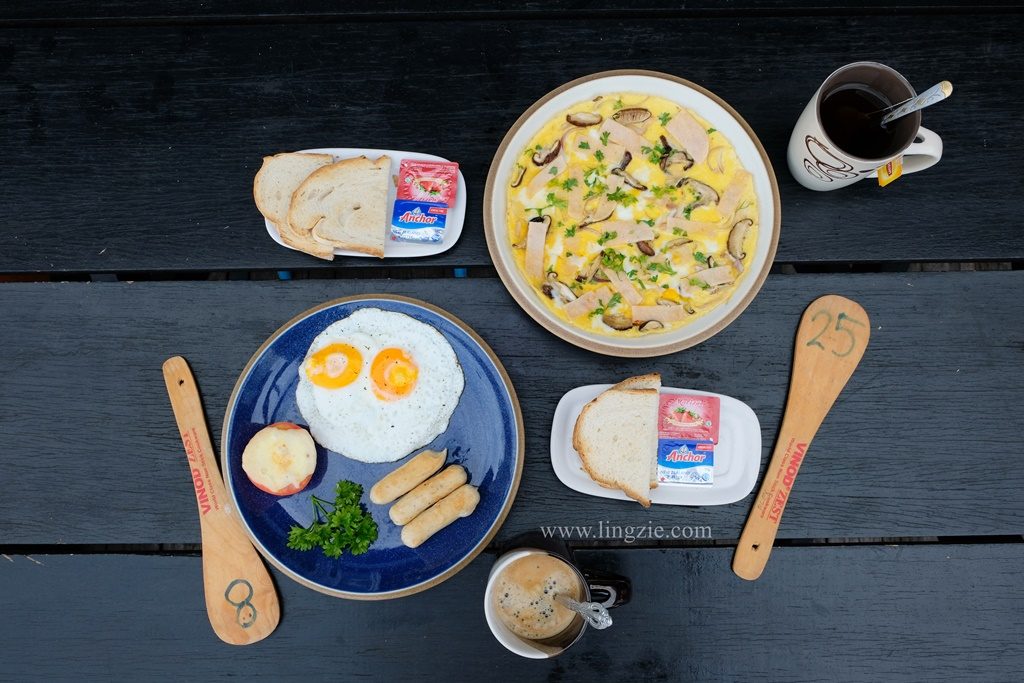 Ham & Mushroom Fritata + Fried Egg with Roasted Tomatoes & Chicken Sausage/Beef Bacon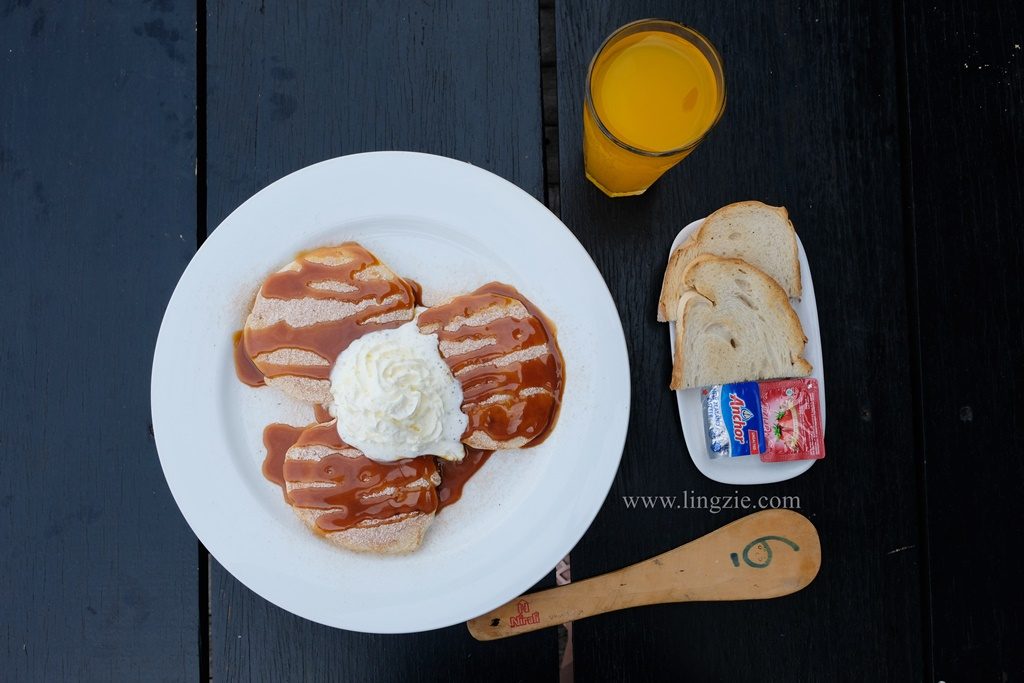 Apple Cinnamon Pancakes (with caramel sauce, cinnamon icing sugar & Cream)
I personally enjoyed the Ham & Mushroom Fritate and the Apple Cinnamon Pancakes the most!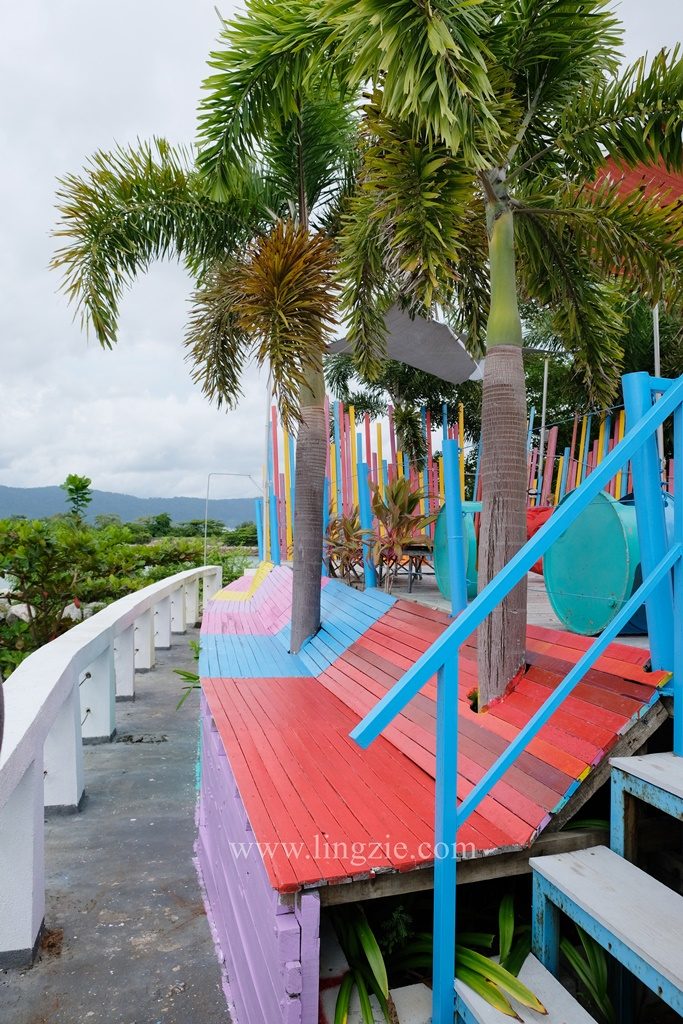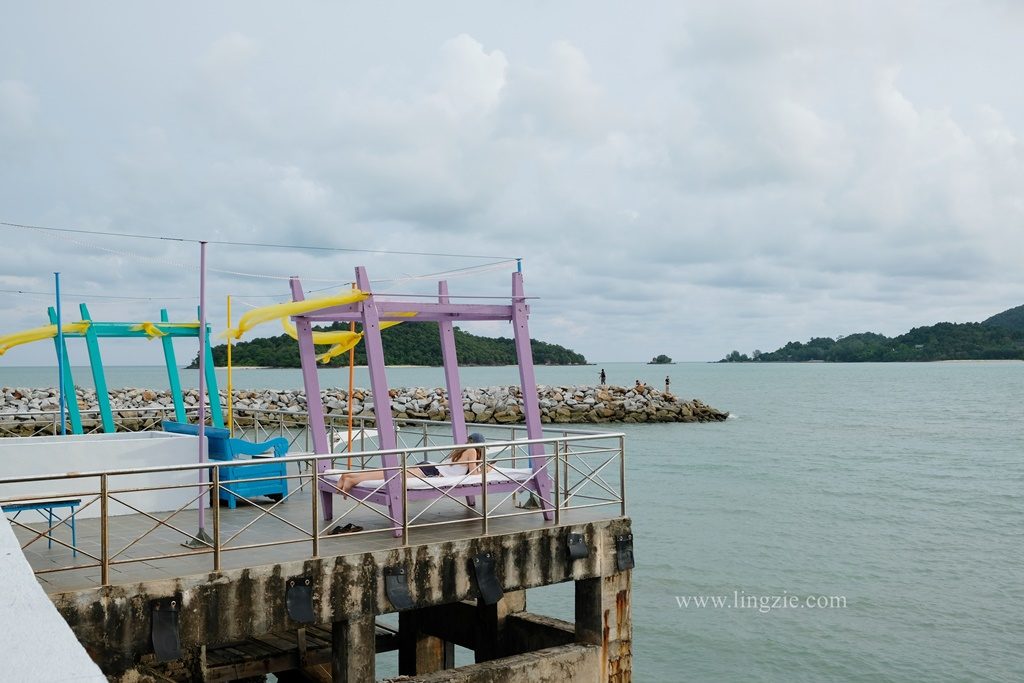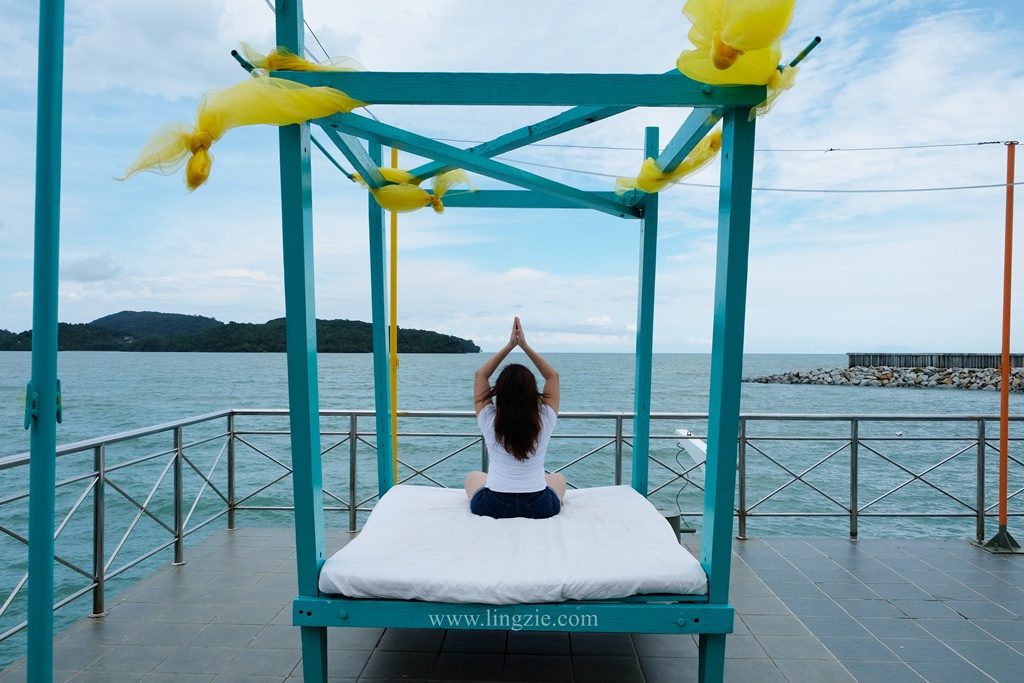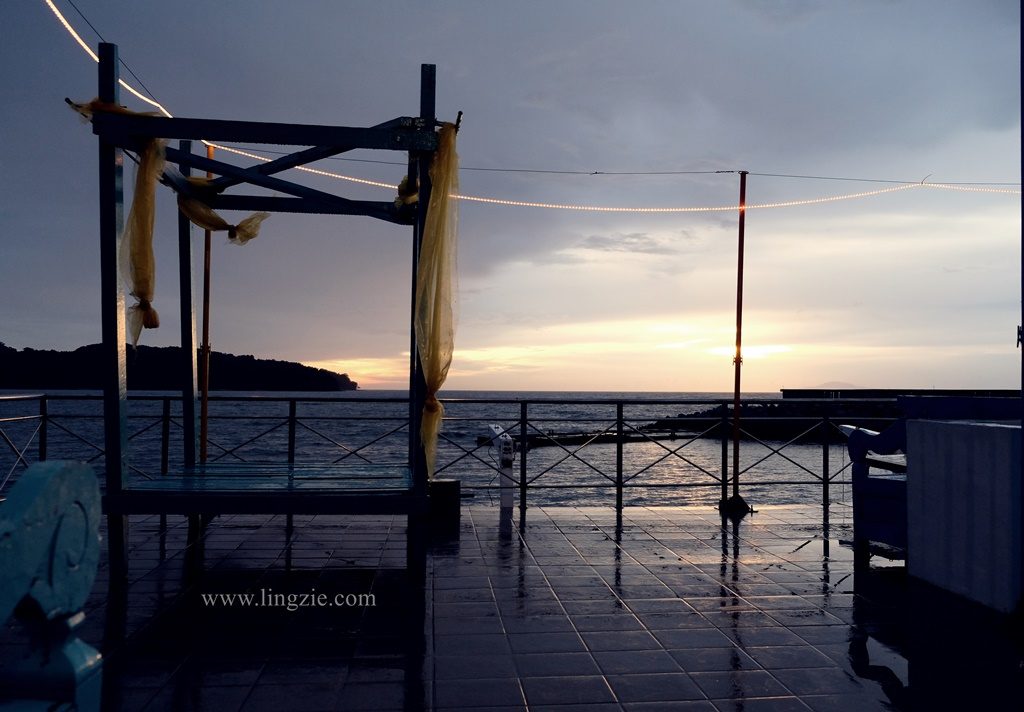 Can't get enough of the stunning view~~~
All in all, we had a lovely stay at Tubotel. I loved the laid back vibe of the place and the breathtaking views. Waking up to the crashing sound of the waves plus the sea breeze completes my perfect island holiday! Tubotel is also very close to the airport. Attractions nearby include the Rice Museum and Langkawi Cable Car.
2017 Promotion Rates are available until 20th November 2017 (2 weeks advanced booking is advised)
Garden Tube RM128-RM168/night
Partial SeaFront Tube RM148-RM188/night
Seafront Tube RM228-RM268/night
*Price is inclusive of breakfast
Pods (Mixed Dormitory)  RM60 – RM88
Female Dormitory (12 beds) RM45 – RM60
All rooms/pods/dormitory are sharing bathroom.
TUBOTEL 
Kuala Cenang
07000 Pantai Cenang, Malaysia
Phone: +60 14-240 7022
Email: info@tubotel.com
Website: www.tubotel.com