With the durian season upon us, we were hunting for a place to get good durians at reasonable prices (read: without getting our throats slaughtered) without having to travel all the way to Balik Pulau. This season has been somewhat slow with supplies at a record low (blame the weather/heavy rains/global warming). Coupled with high demand from foreign tourists, prices have sky-rocketted over the years.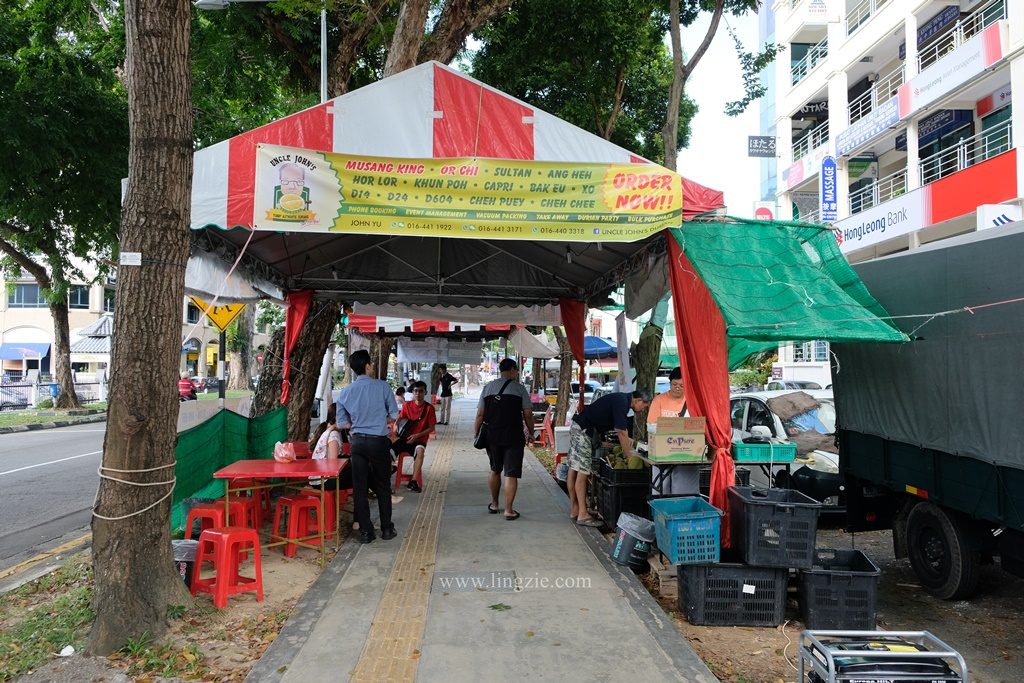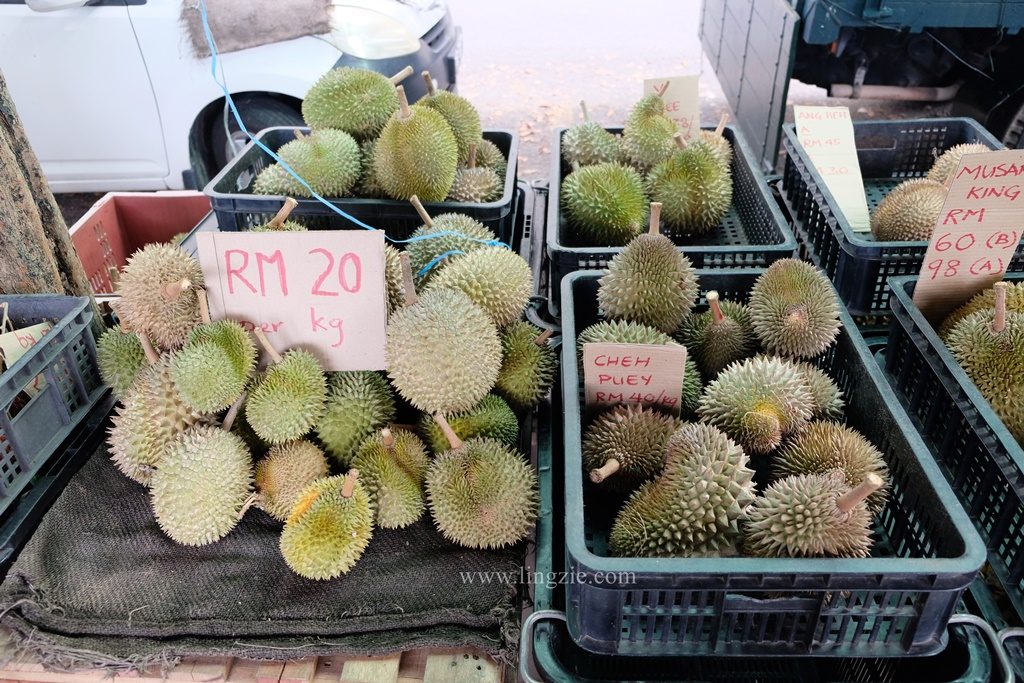 We paid a visit to Uncle John's Durians located at Pulau Tikus, opposite the Church of Immaculate Conception (in front of Hong Leong Bank). They were previously at Apple 1 Hotel last year, and moved to this new location just opposite the road for this year.
To our delight Uncle John remembered us (even though we only visited him twice last year). And so we were greeted with the same friendly and jovial service.  Most importantly, the durian prices were cleared stated so patrons would be well prepared.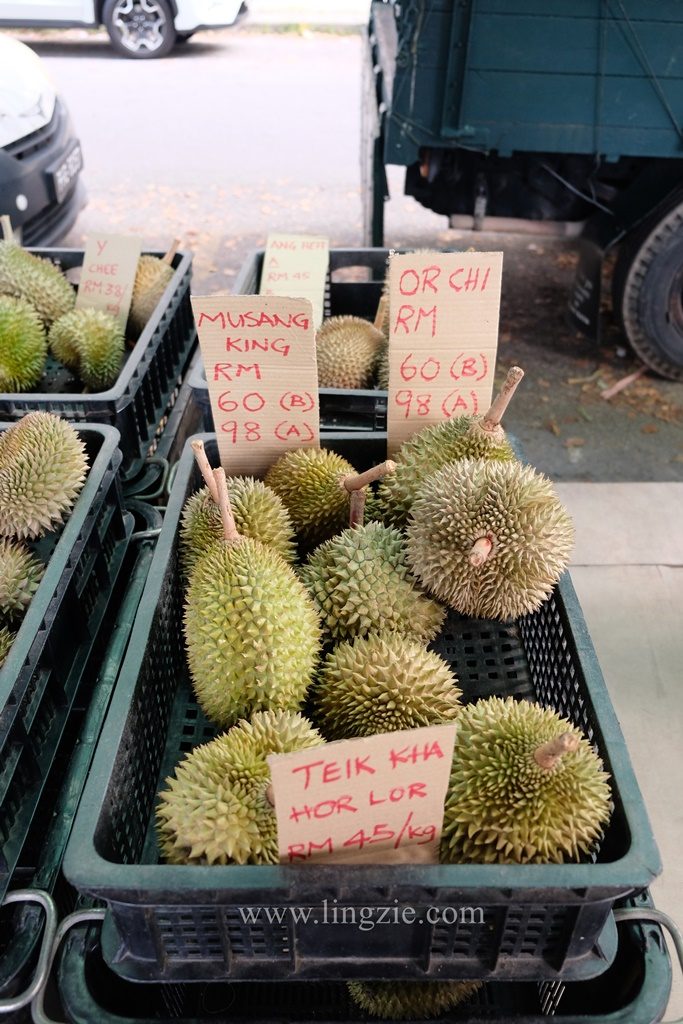 The Famous Musang King & Or Chi "Black Thorn" is available at Uncle John's
Normally Uncle John would ask what flavour we prefer (sweet/bitter/bittersweet) then he will recommend accordingly and also advise us which to eat first, normally starting with the sweeter variety and ending with the bitter ones.
We chose 4 varieties during our visit – 'Cheh Pueh' (Green Skin), D24, Y Chee & Tek Kha. Y Chee was something new which we have not seen before so we thought we'd try it to see how it tastes. All four varieties were good, our personal favourites being Cheh Pueh and D24. But my mom preferred the Tek Kha over the D24. So it really does depend on individual taste. I liked the creaminess of the D24 which had hints of bittersweet. While the Tek Kha has a bolder and more bitter flavour.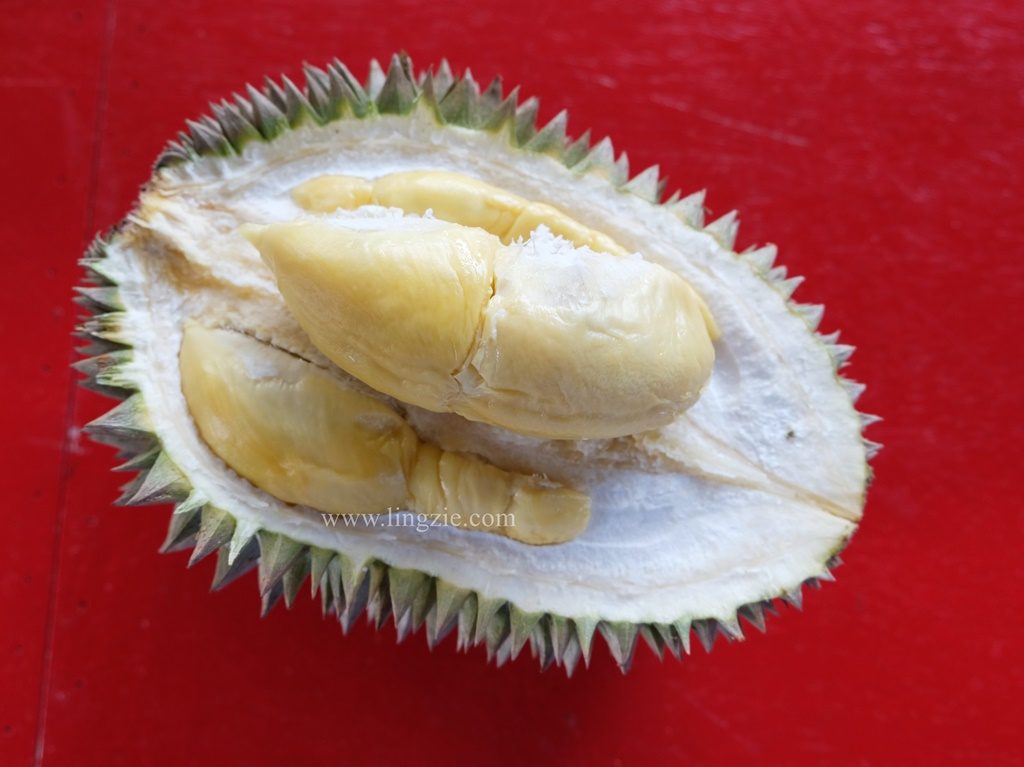 'Cheh Pueh' (Green Skin)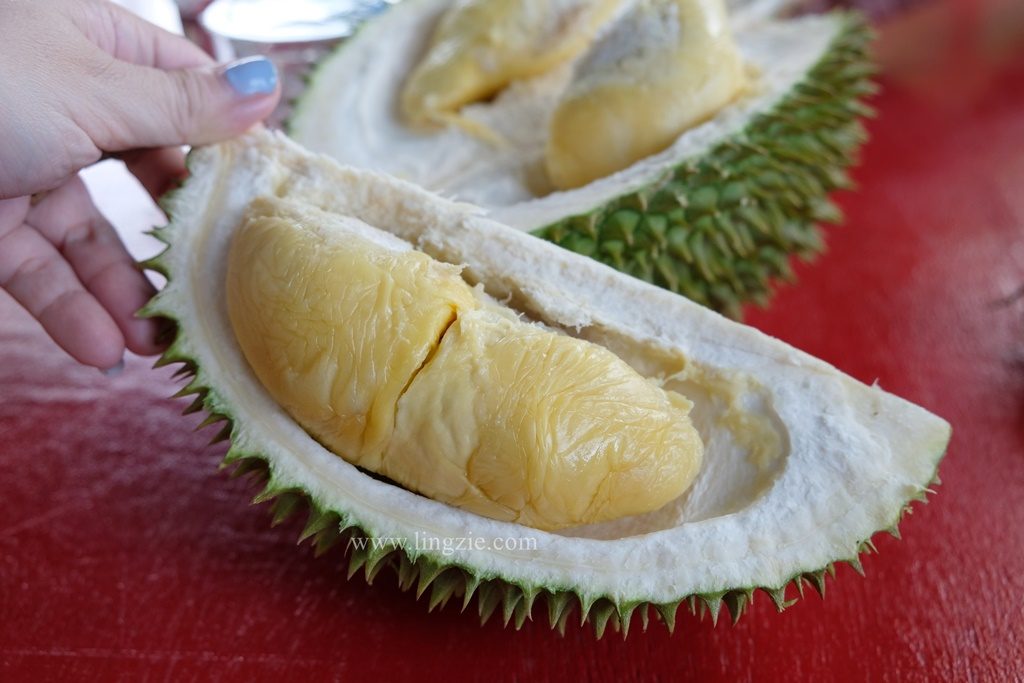 D24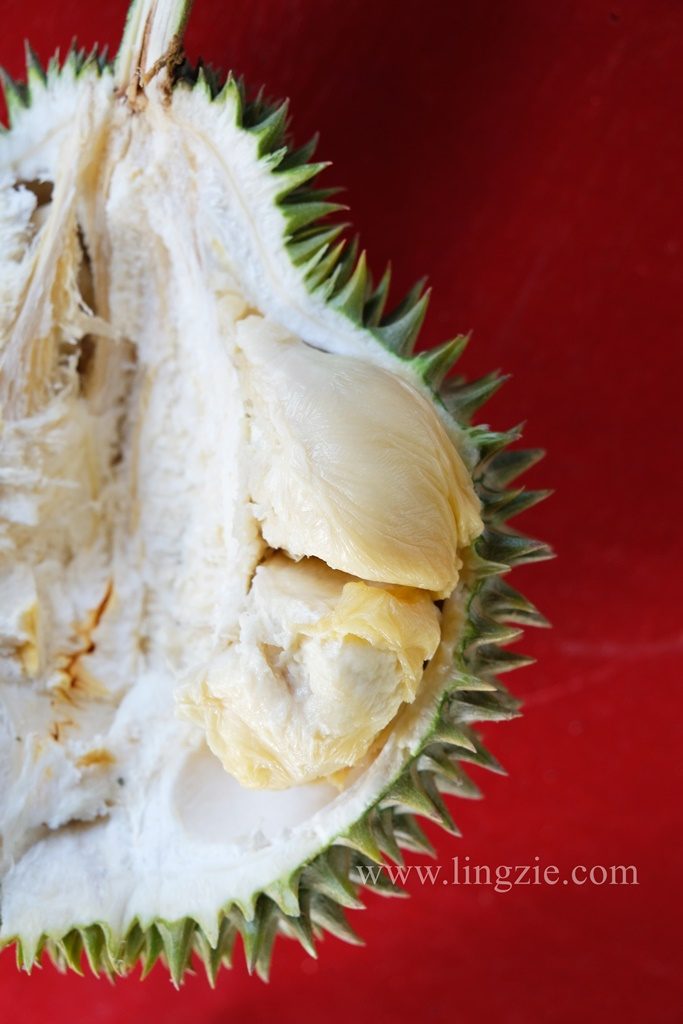 Y-Chee (named because of the 'crooked' and free form thorns)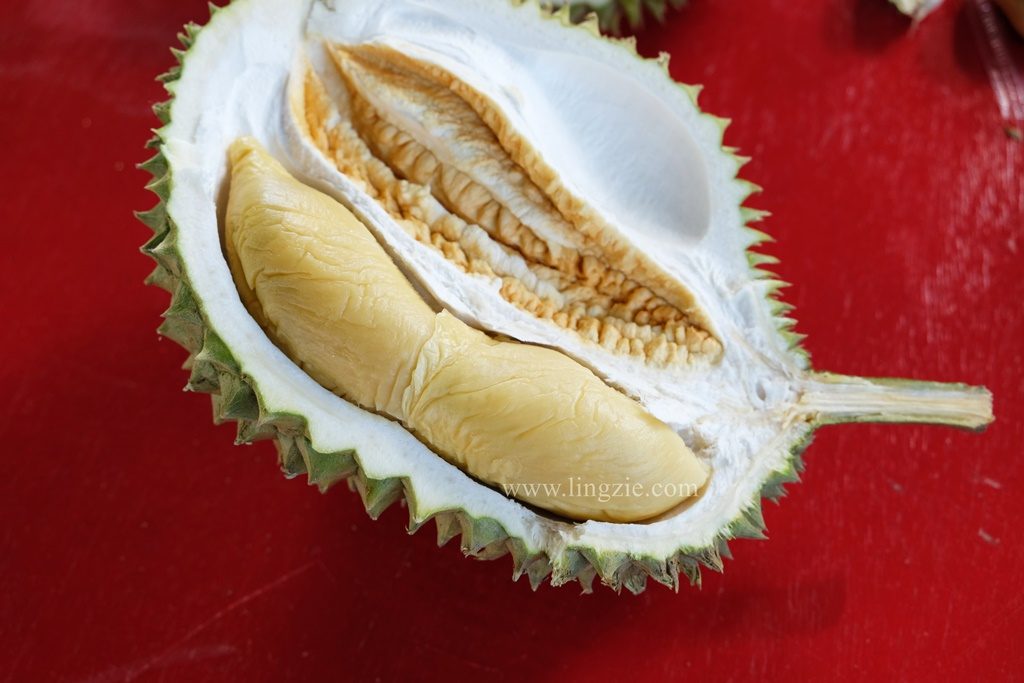 Tek Kha 
(the brownish grooves in the middle of the fruit are the characteristic feature of 'Tek Kha' breed of durian)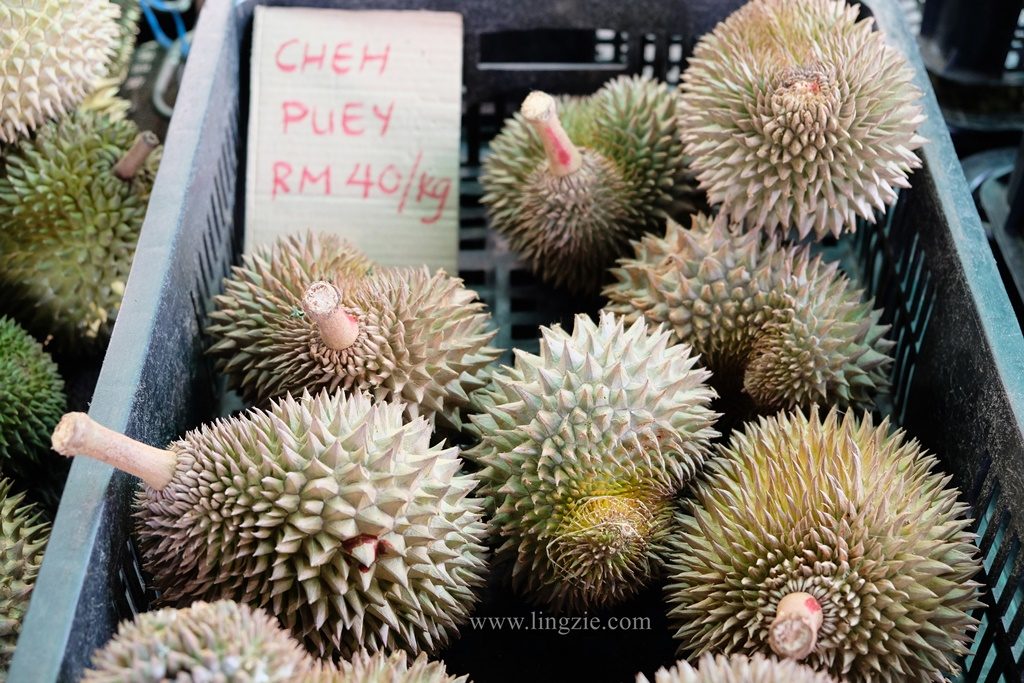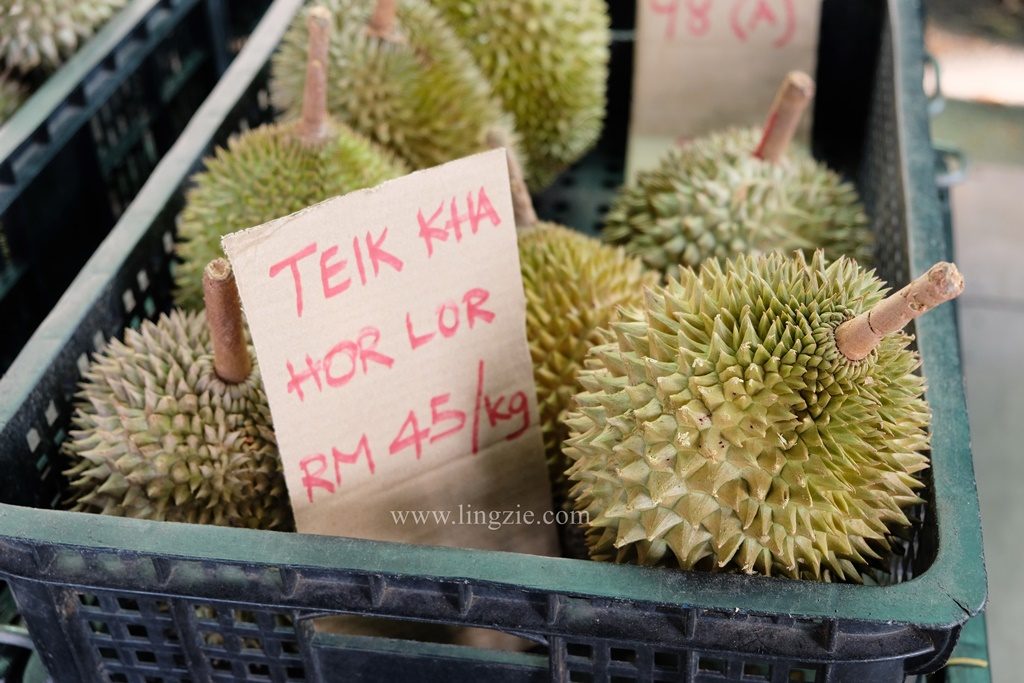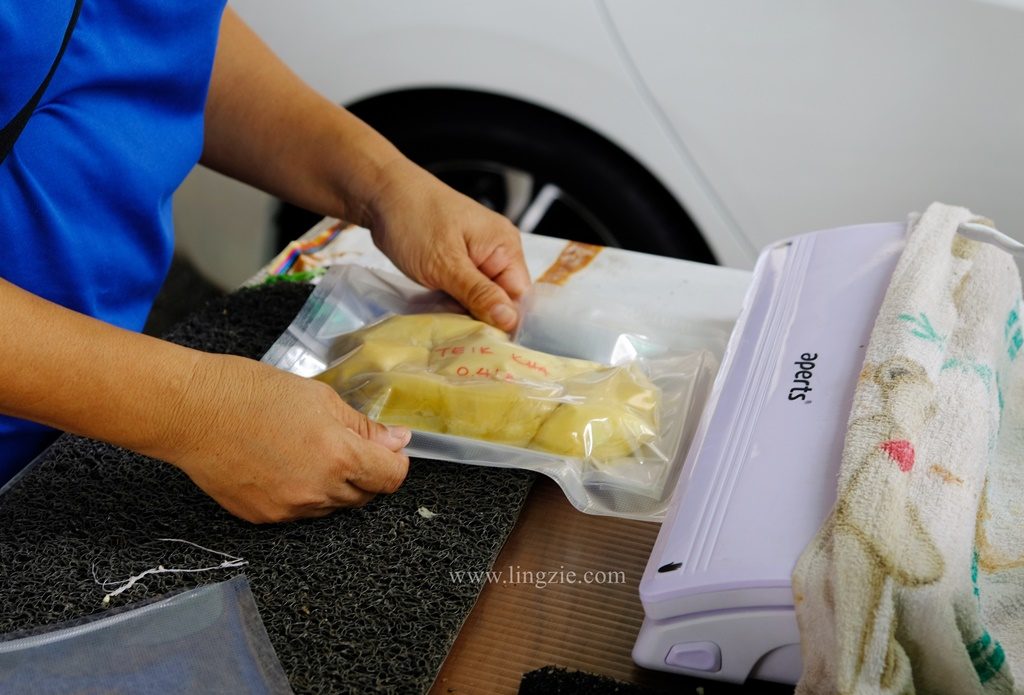 Vacuum packing available (complimentary) 
For those who wish to deep freeze their durians (perhaps for relatives who couldn't make it back to Penang for the durian season) or if they wish to bring on board buses/planes etc, Uncle John provides vacuum packing of the durians. He guarantees that there will be no smell. We tried vacuum packing a few durians for relatives outstation, and it really didn't emit any 'funky durian smell'! The durians were a bit 'crushed' since its kinda flattened, but taste wise was still alright.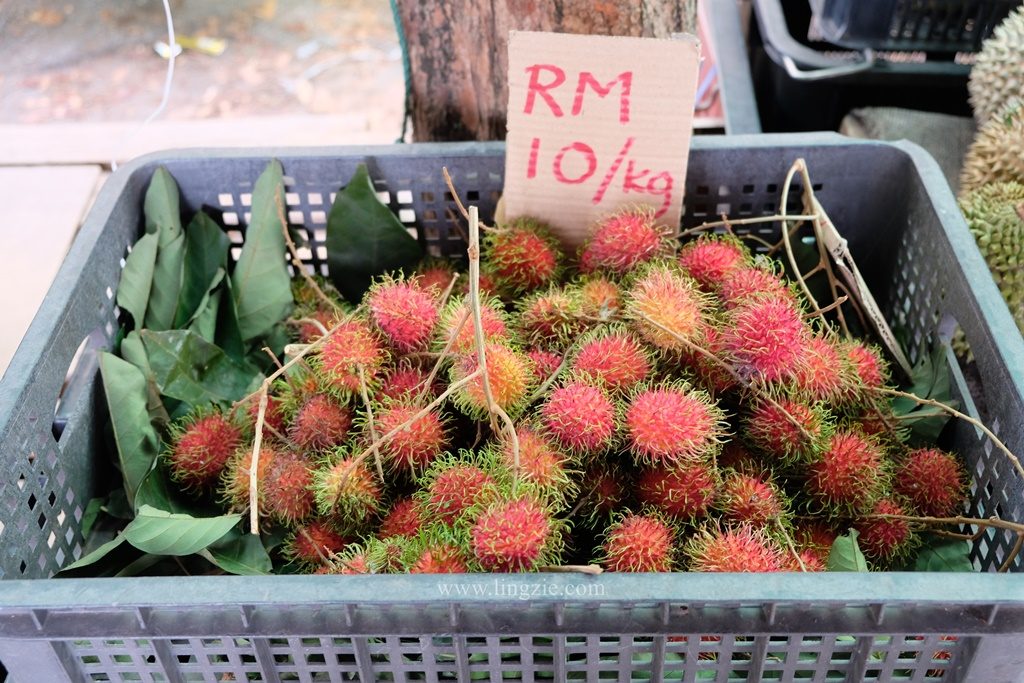 Rambutans also available for sale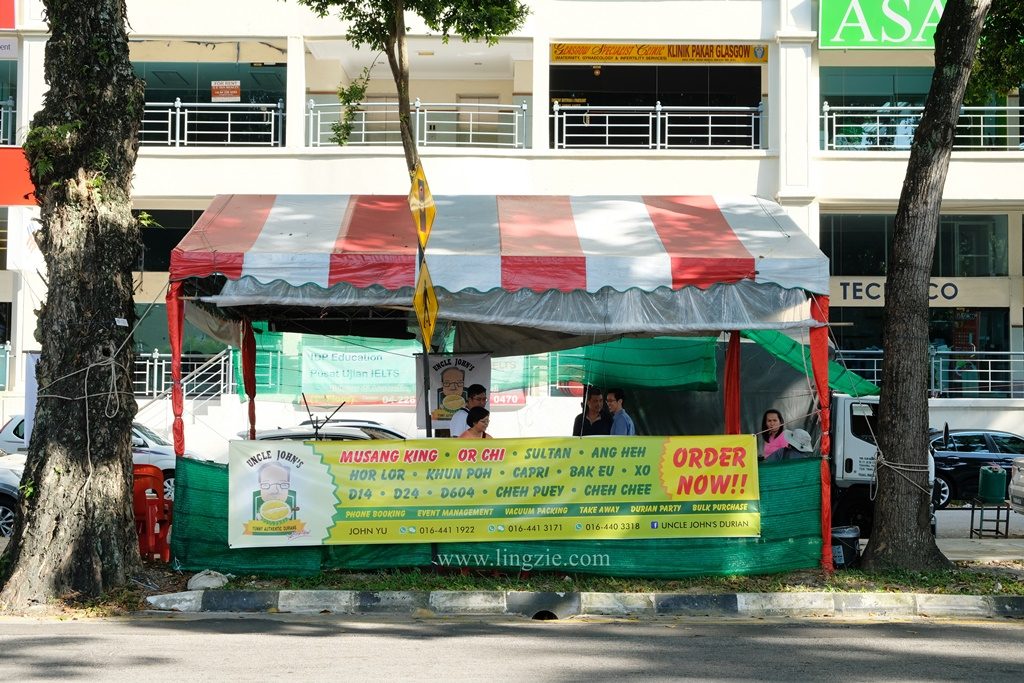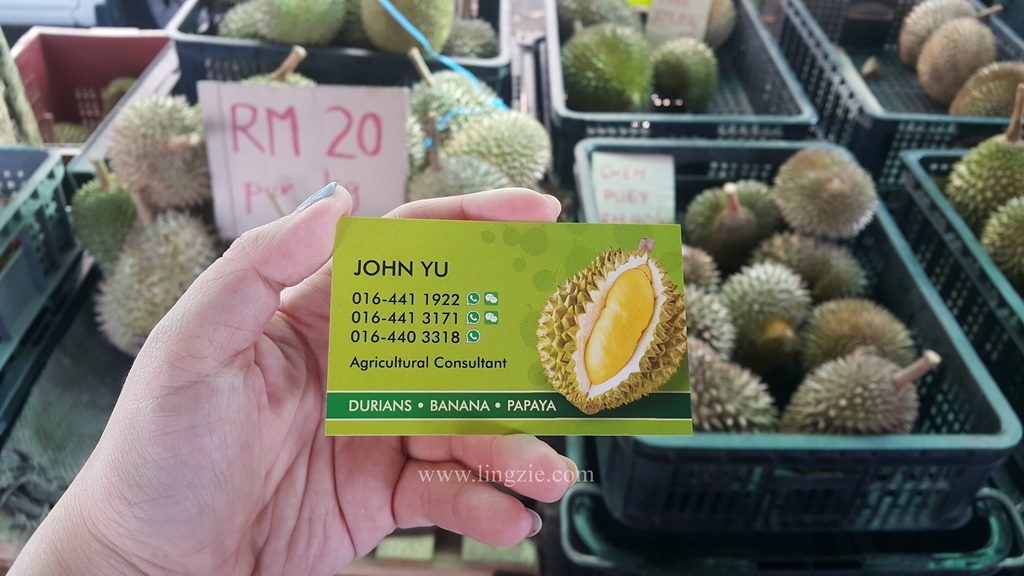 So if you're around the Pulau Tikus area and hankering for some durians, do pay Uncle John's stall a visit! There are two stalls located along the same road opposite the church so do make sure to go to Uncle John's stall 🙂
Durian parties, bulk purchases, corporate events can be arranged.
Uncle John Durian
TEL: 016-441 1922
016-441 3171
016-440 3318
In front of Pulau Tikus Plaza Penang
Opening hours: 12pm-8.30pm DAILY (until the durian season ends)