Korean food lovers now have another option to choose from with the arrival of Mr Dakgalbi at Gurney Plaza! Located on the 3rd floor (next to Kim Gary) the international franchise which has various branches in KL, has finally landed in Penang!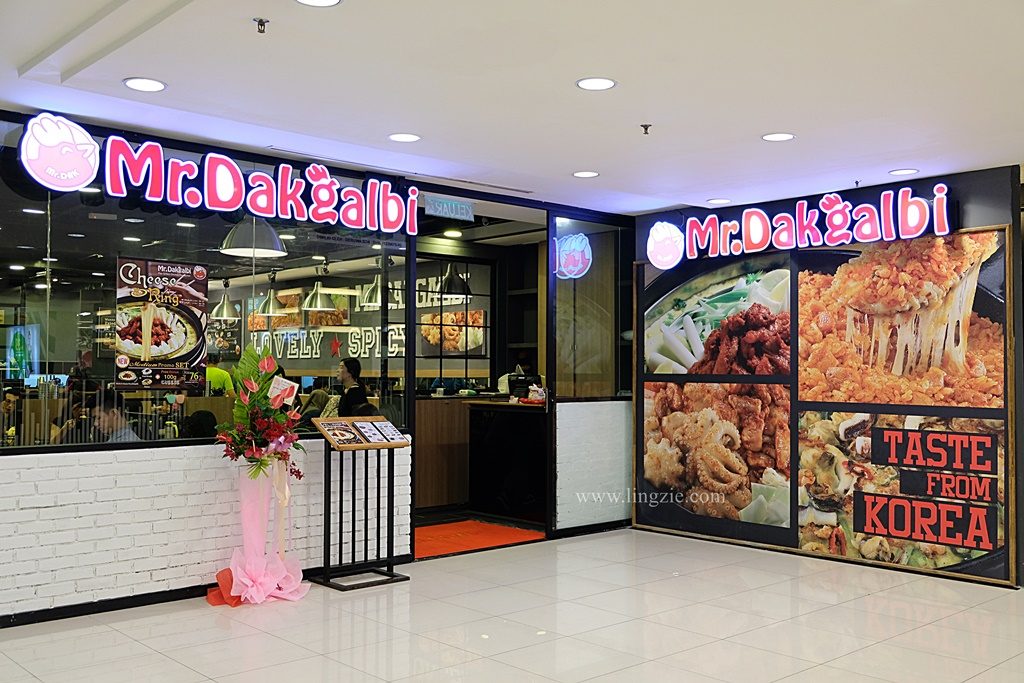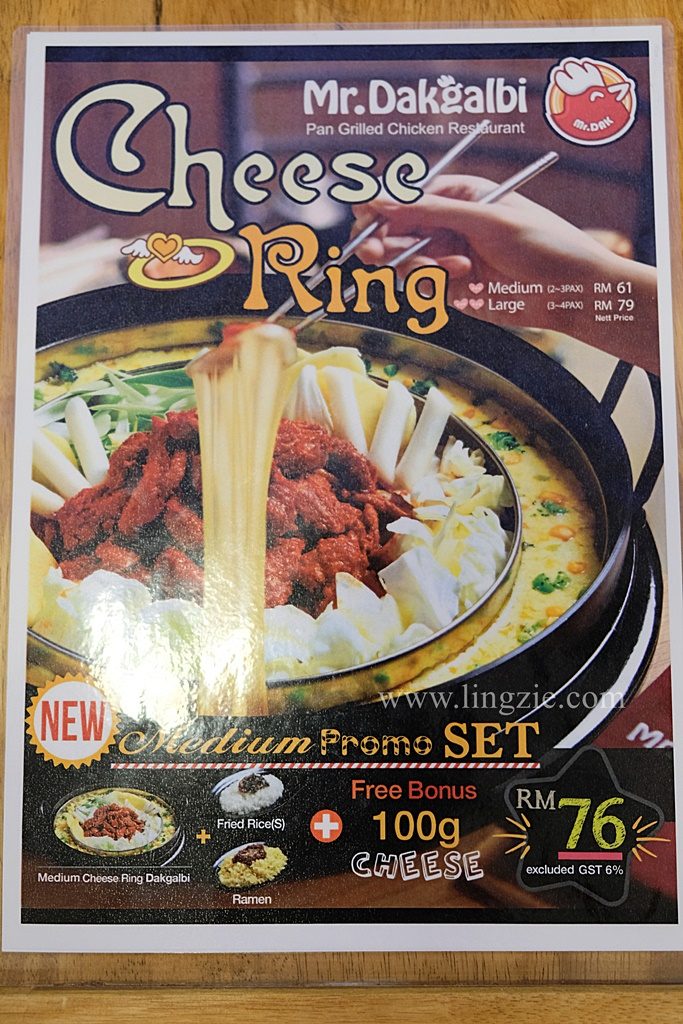 We lucked out and got a table fairly quickly, because right after we sat down, a long line of customers started to form outside the restaurant. Mr Dakgalbi's star item seems to be the cheese ring with dakgalbi (pan grilled chicken) so we placed our order for the Medium promo set. The medium promo set priced at RM76 NETT includes:-
Medium Cheese Ring Dakgalbi
Ramen
Fried Rice (S) 
+ 100g extra cheese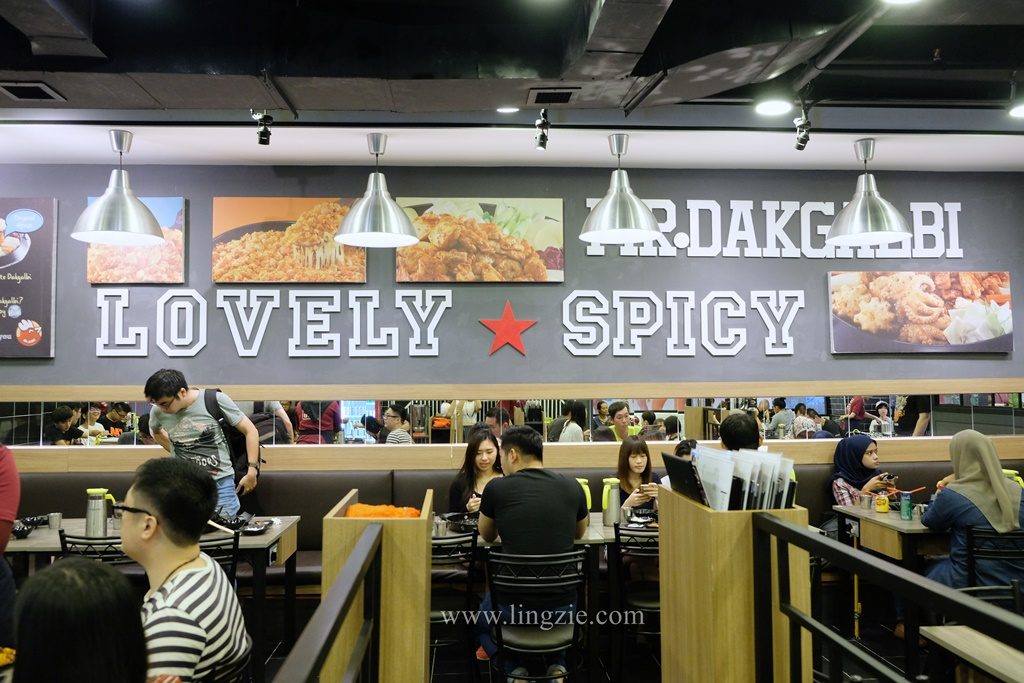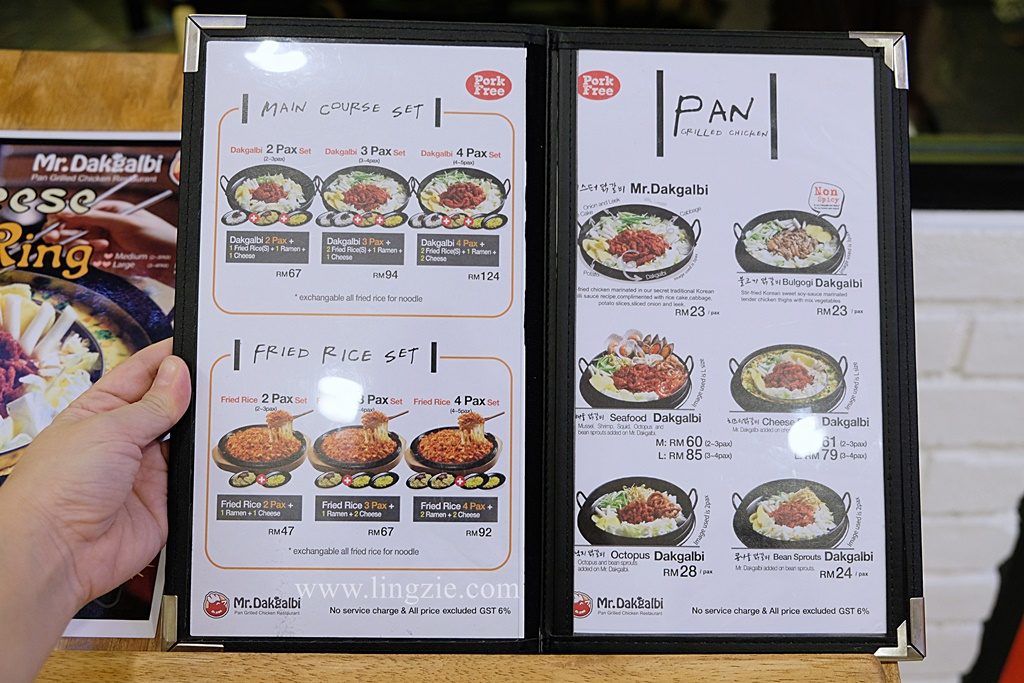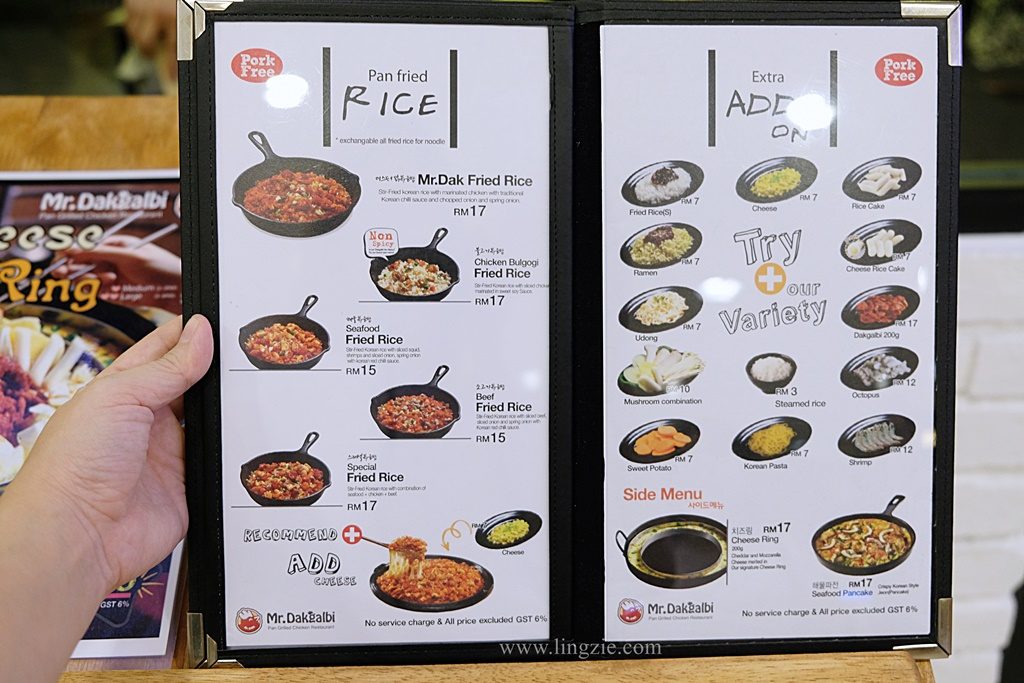 The menu includes from Pan Fried rice items too which would be suitable for diners dining alone. Plus some add on items to the Dakgalbi main course. We had originally wanted to try the Seafood Pancake as well but was told that it was not available at the moment.
After being served free water and banchan (refillable kimchi, shredded cabbage and pickled radish), our Dakgalbi came along shortly. It is cooked on our table tops so do expect some smoke and perhaps leaving the restaurant with your hair smelling like dakgalbi 😛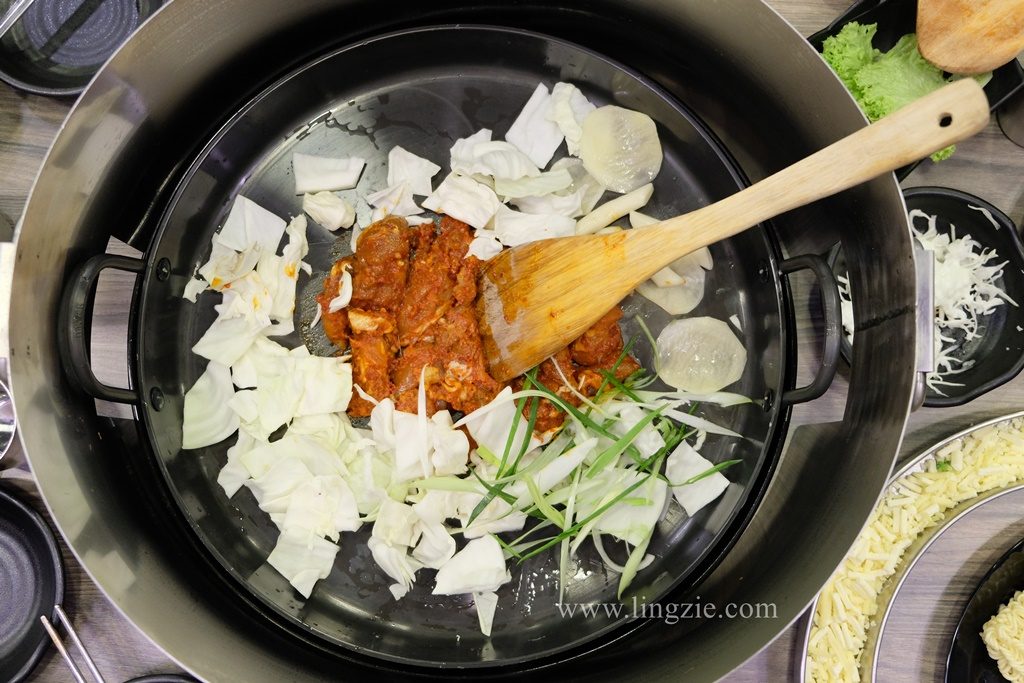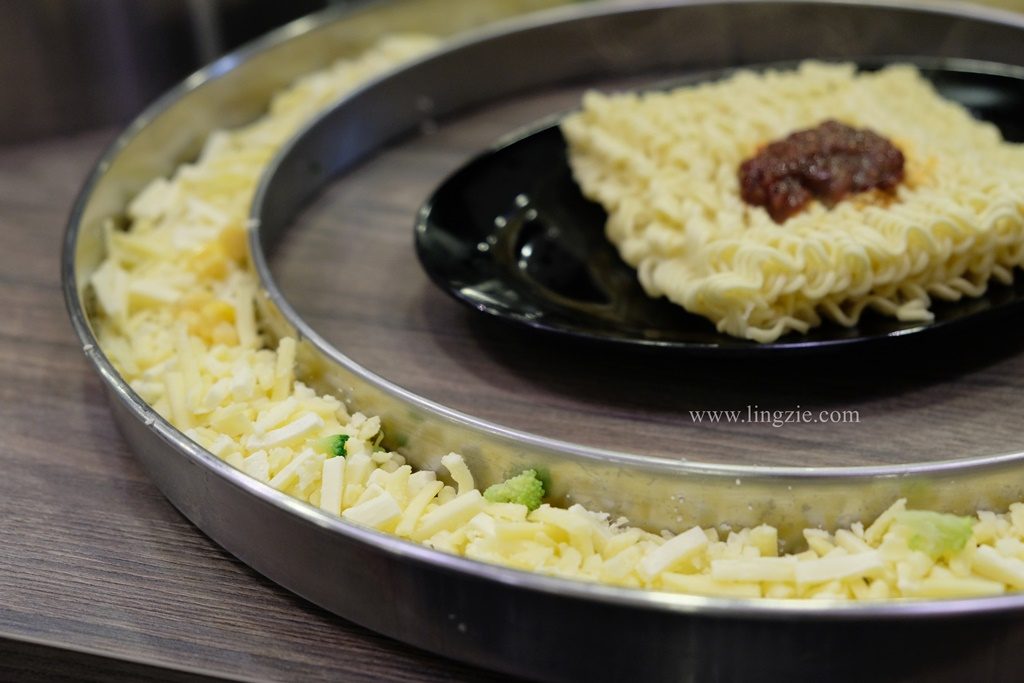 Cheese Ring & Ramen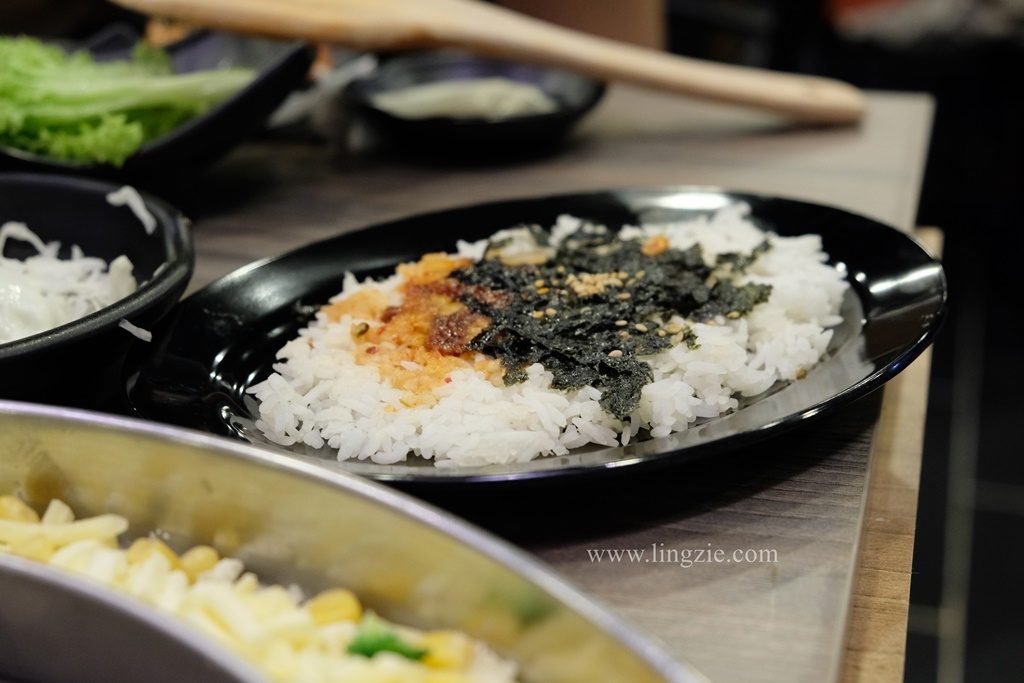 Fried Rice (which will be fried towards the end of the meal)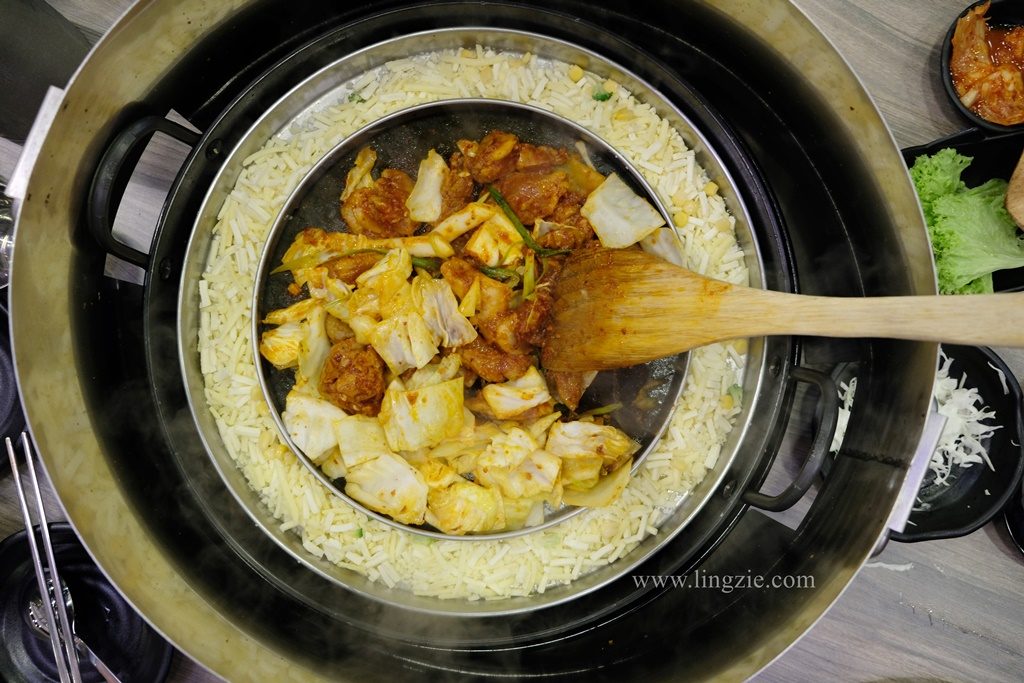 After cooking the chicken and vegetables for a while… comes the cheese ring!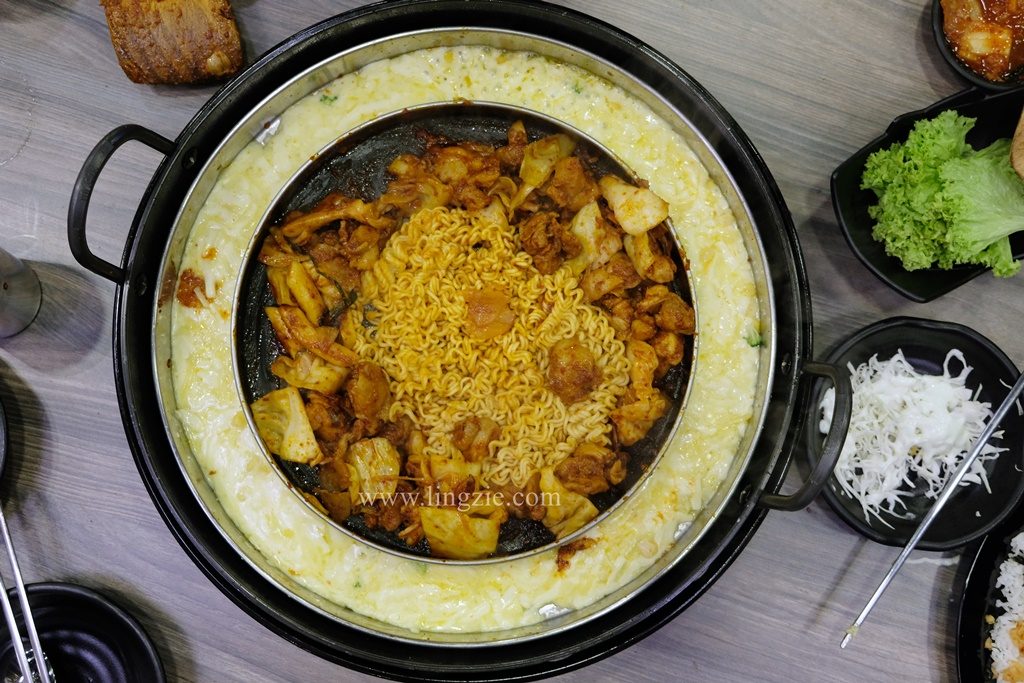 Then, ramen is added!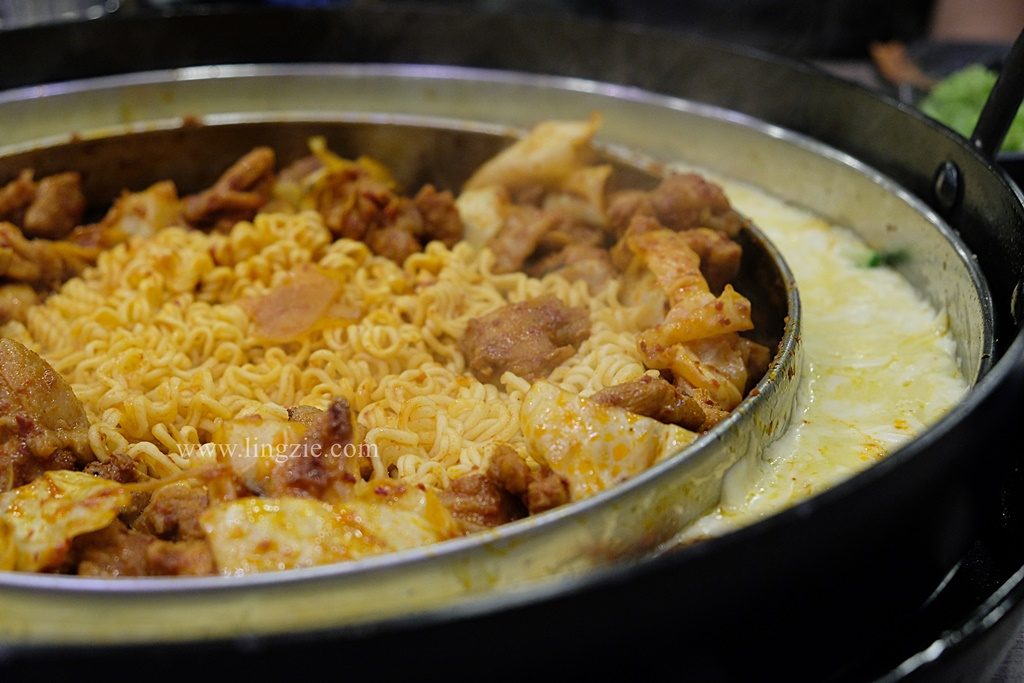 Finally all done and ready to be eaten!! nom nom nom~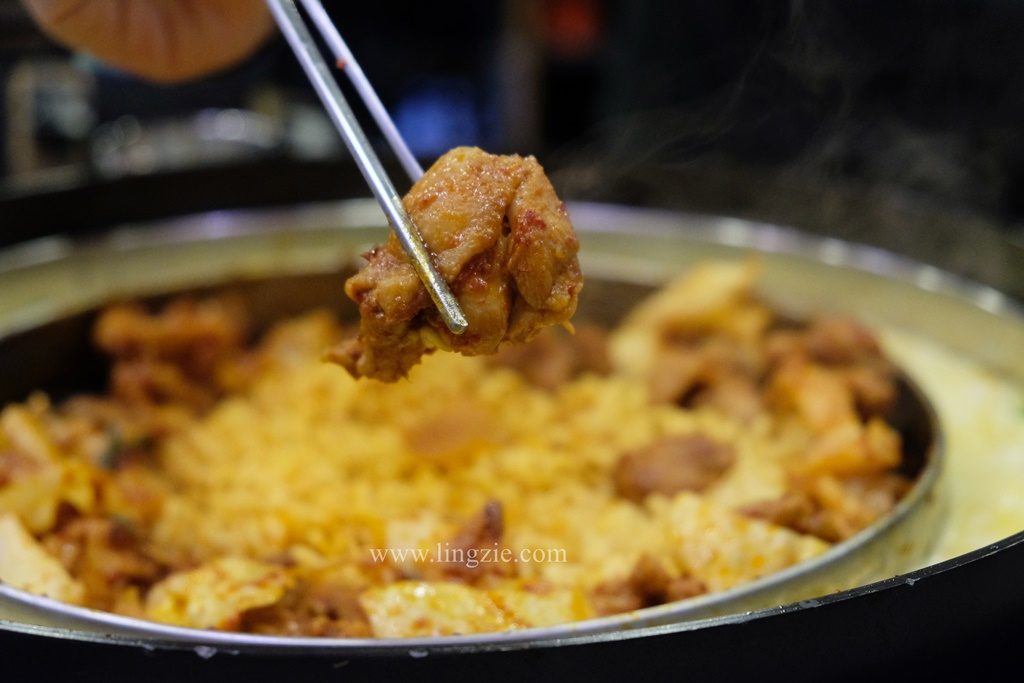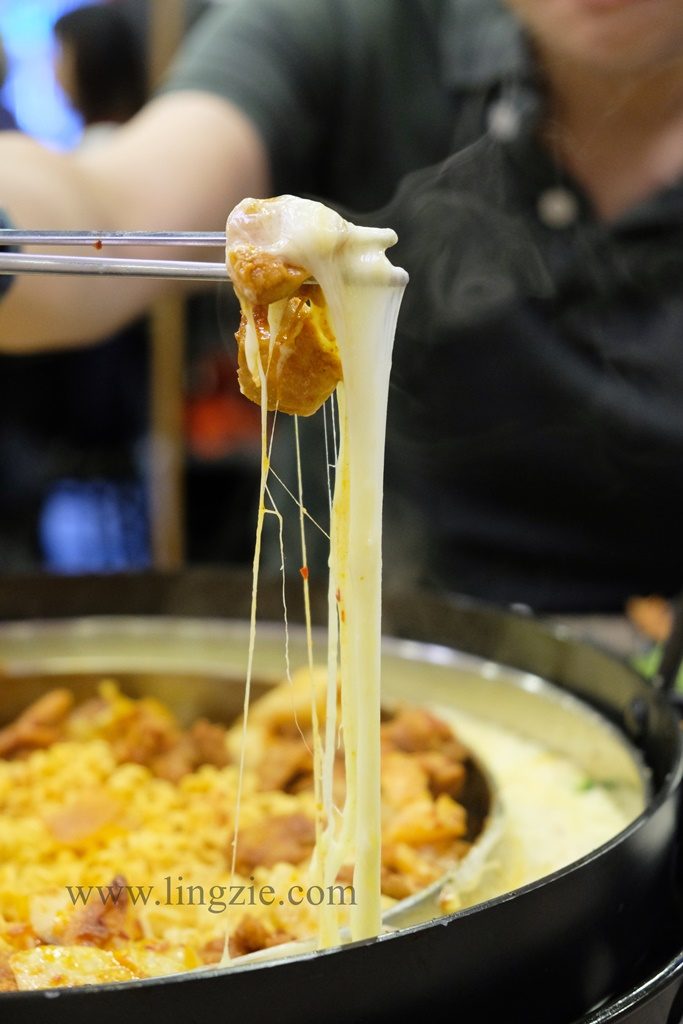 All that cheeseeeeeeee………….. <3 <3 <3
The chicken dakgalbi was delicious and thankfully not overly sweet. I have had some dakgalbis that border on the sweet side which I don't fancy. I do enjoy Mr Dakgalbi's version but wished it could have been a lil spicier! Perhaps I can ask for more gochujang and gochugaru next time? hehe
The chicken was good on its own with its rich marinade but of course even better with the cheese!! It adds more richness and savoury flavour. Meanwhile, the abundant vegetables and kimchi helped to cut through the richness.
The Ramen texture was just right – springy with a lovely bite. I haven't had ramen in a long while so this really satisfied my ramen cravings. There were some toppoki included in the dakgalbi but I think I will add on more the next time.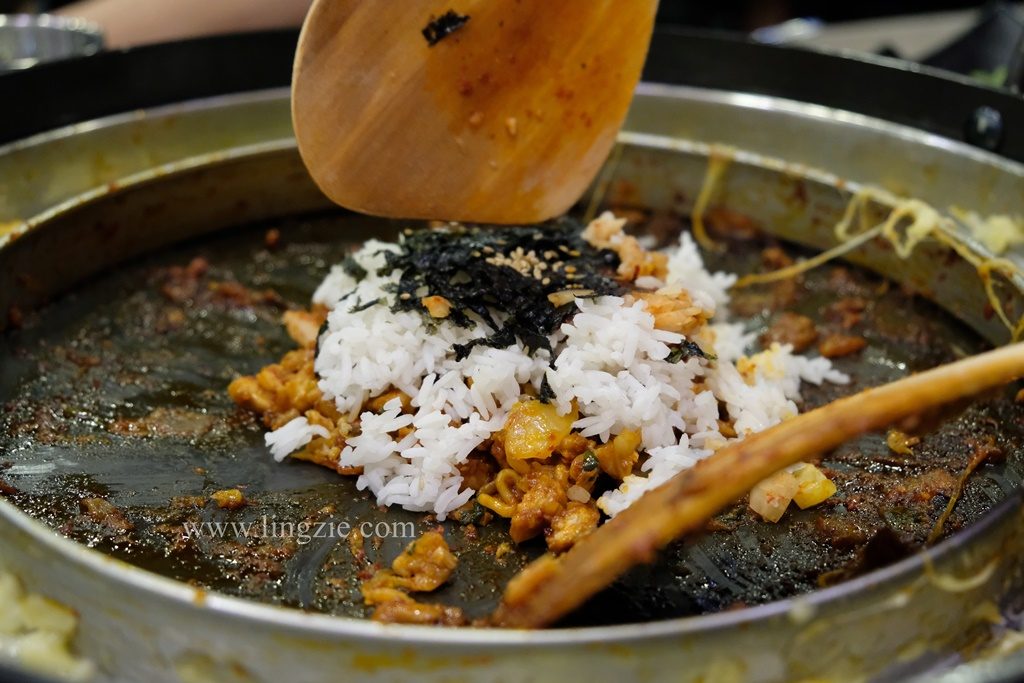 Rice is added towards the end of the meal
When we had a few pieces of dakgalbi left, we felt ready for rice and asked for the rice to be fried.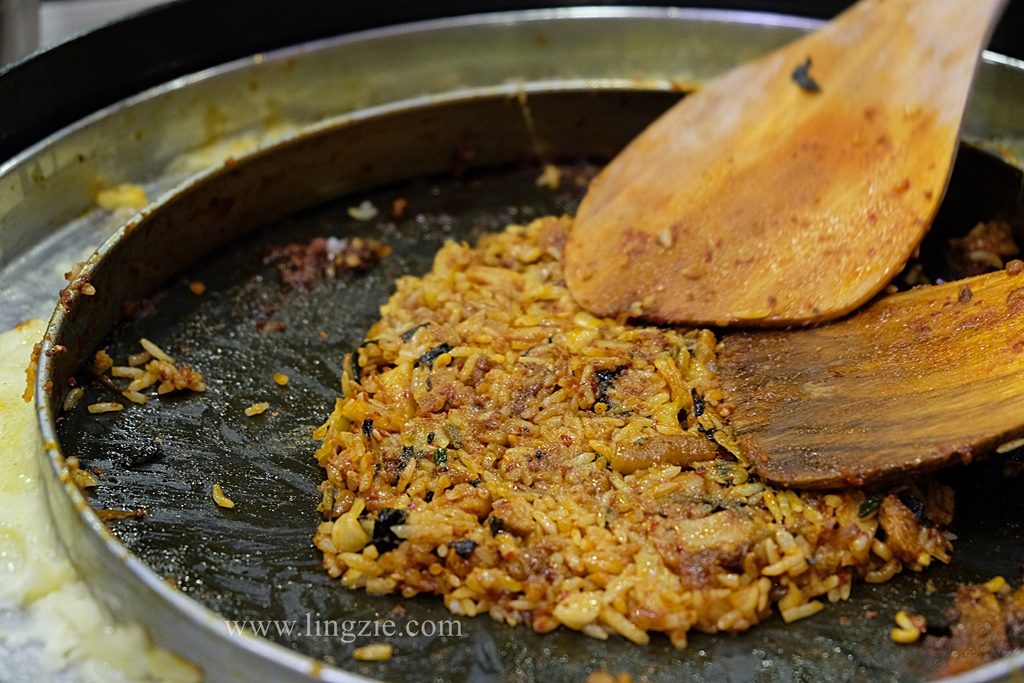 We unanimously agreed that the fried rice was better than the ramen (although the ramen will always have a place in my heart… or more specifically stomach :P) I wasn't sure why the rice tasted better…. perhaps it absorbed the flavours more than the ramen? Whatever it is, we had a satisfying meal at Mr Dakgalbi.
The Medium promo set is advertise to be sufficient for 2-3 pax. Personally for me the portion is sufficient for 3 but for guys or for those with bigger appetites, the portion is more for 2pax.
I look forward to returning to try the pancake and whenever I get hit by dakgalbi cravings 😛
The Essentials:-
Mr. Dakgalbi
L3-61A Gurney Plaza, Penang (next to Kim Gary)
TEL: 016-765 0514