Art Sim Kitchen which was previously operating at Tanjung Bungah has now moved to Kelawai Road, Penang opposite Gurney Plaza. Housed inside a boutique called Just's Wardrobe, one would be hardpressed to find this obscure lil' kitchen if you are not in the know, for there are currently no sign boards indicating its presence. But do not be deterred because this hidden gem offers local delicacies that will surely whet your appetite.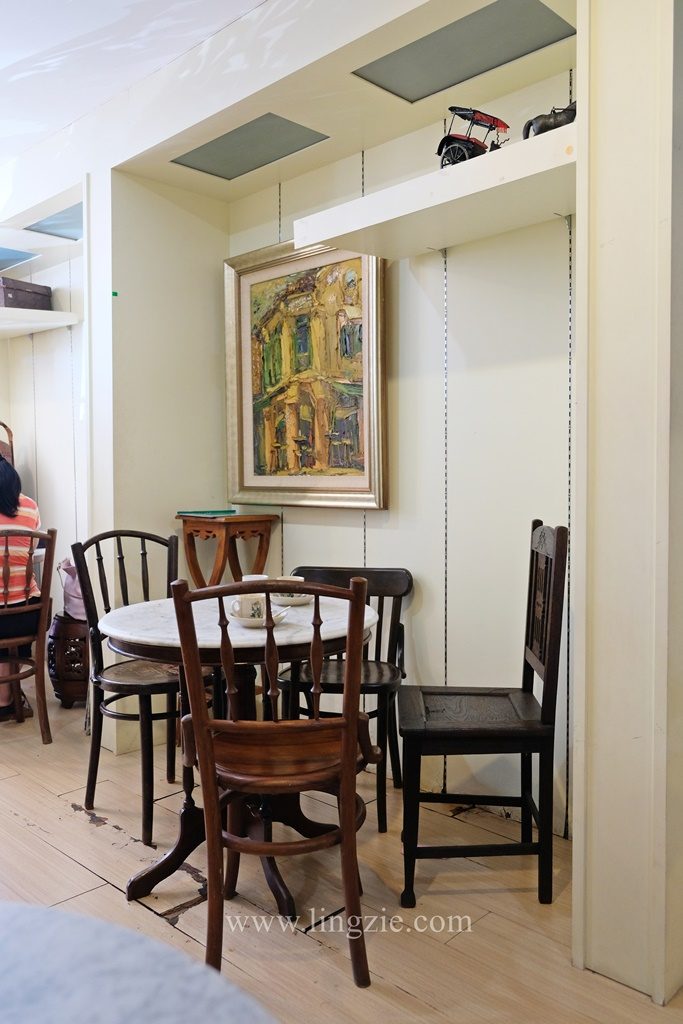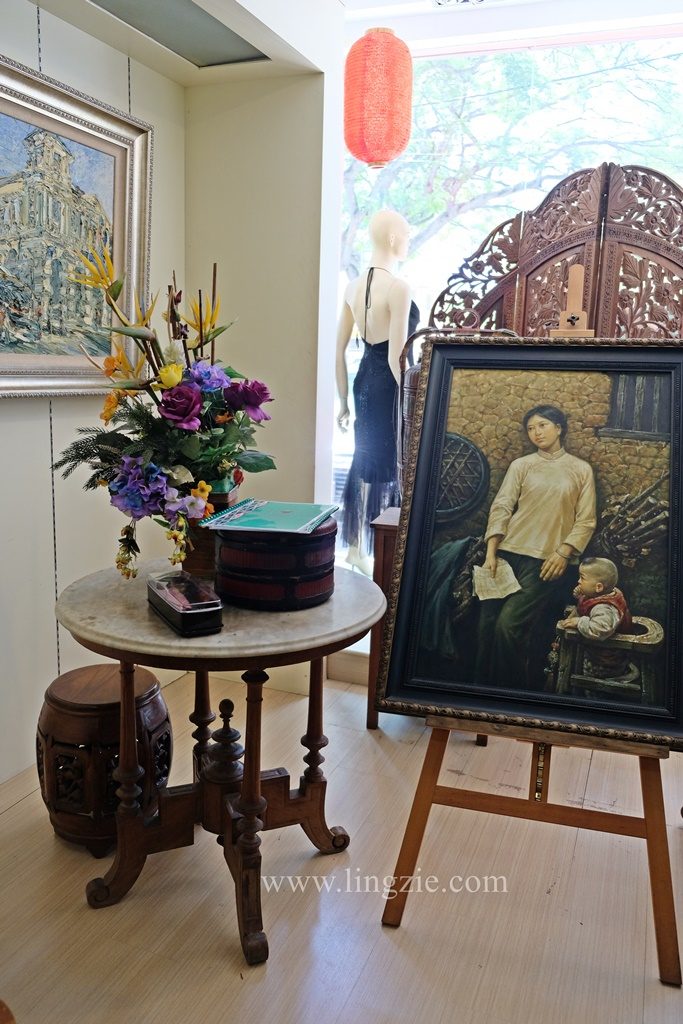 A small area inside Just's Wardrobe is cordoned off for a cozy dining experience at Art Sim Kitchen. Dotted with oil paintings by local artists, one can admire these paintings while having a good meal.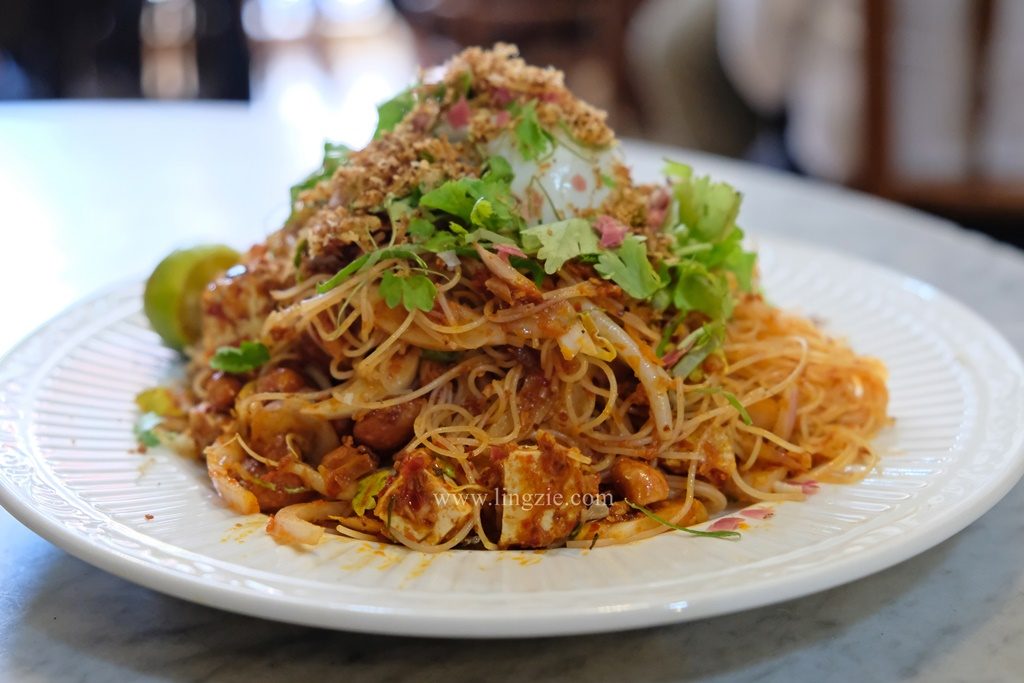 Kerabu Bihun RM8.90
The Kerabu bihun was an excellent way to kick off our meal with its spicy and sour notes. Definitely not for those who can't take spicy food!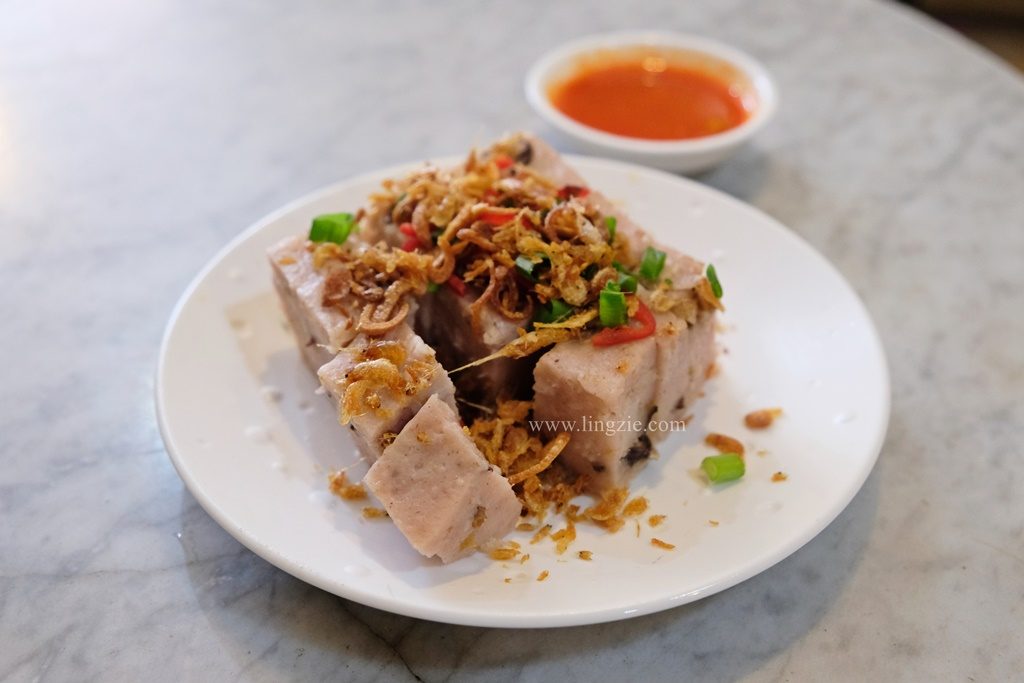 Steamed Yam Cake RM6.90 (fried version also available)
The steamed yam cake was fare, not the best I've tried but also not the shabbiest. Overall it was a decent steamed yam cake which should satisfy any cravings for this dish.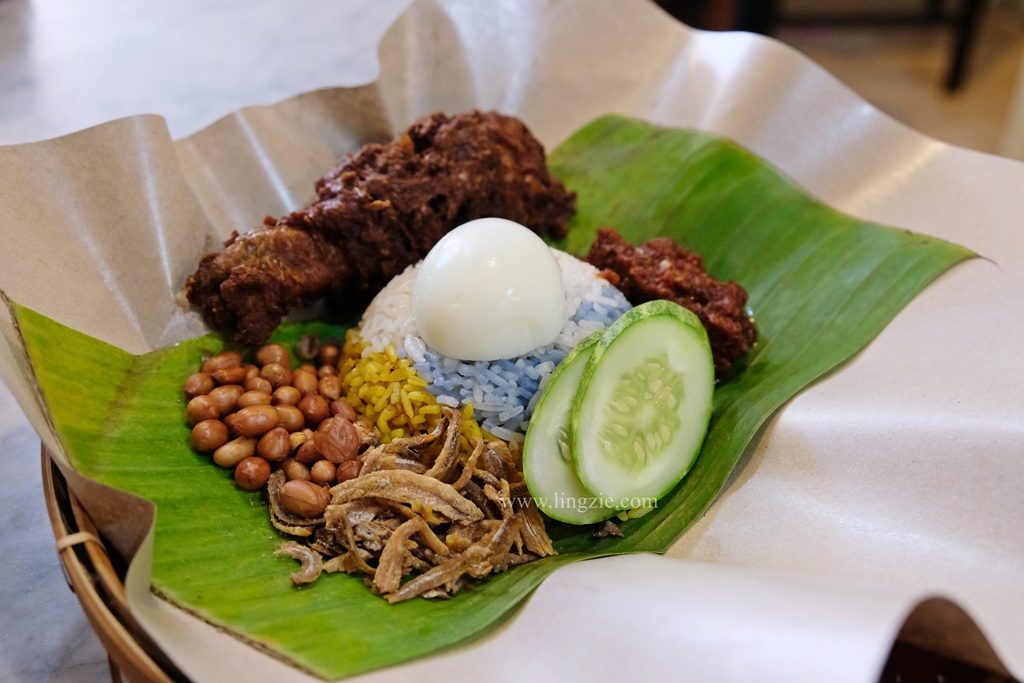 Nasi Lemak (Tri Colour Rice) with Ayam Berempah RM11.90
Next up is their Signature Nasi Lemak with Tri Colour Rice consisting of blue pea flower rice, 'nasi kuning' (natural yellow colour is from tumeric) and white coconut milk infused rice.  Each of the different colored rice has its own distinctive taste. All of them were equally enjoyable although I leaned slightly more towards the 'nasi kuning' 🙂 The white 'nasi lemak' itself was very fragrant and rich, all the things you would hope for in a nasi lemak.
Diners have the option to choose from Ayam Rendang, Kapitan Chicken or Ayam Berempah to go with their nasi lemak. I chose the Ayam Berempah and did not regret my choice. The chicken was well fried and still piping hot when served, coated & marinated in spices I enjoyed every crunchy bite!
Fried Assam Fish is also available to add on.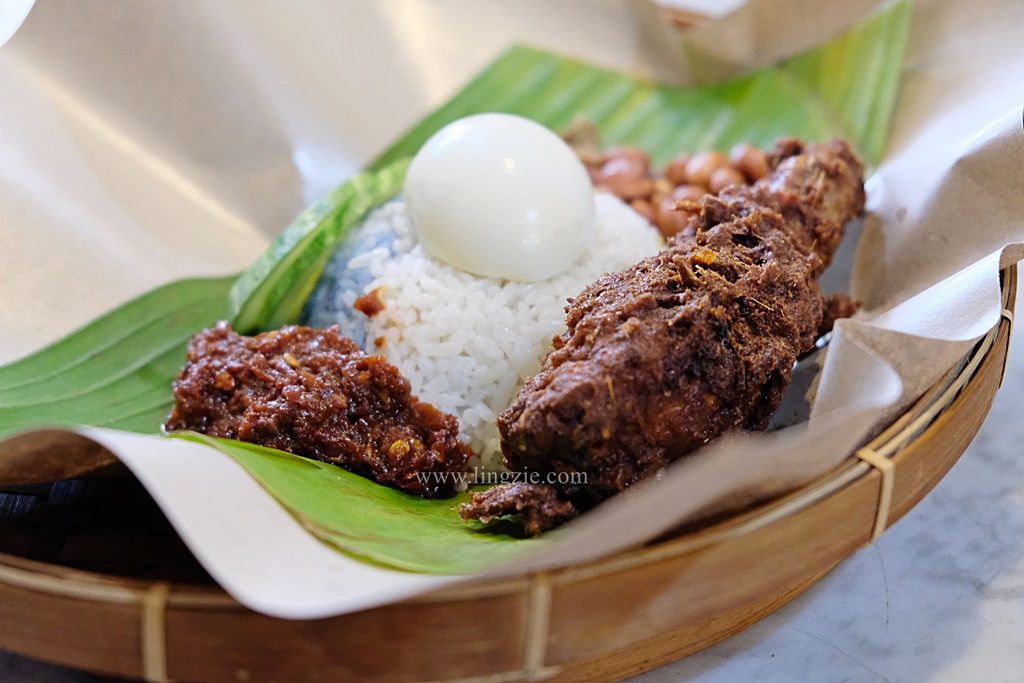 Another signature dish at Art Sim Kitchen is their Kwang Jiang – a Teochew vegetarian roll made up of yam, white radish and peanuts which is wrapped in beancurd skin and then deep fried. But alas the kitchen ran out of this item during our visit. So we shall have to reserve it for the next visit!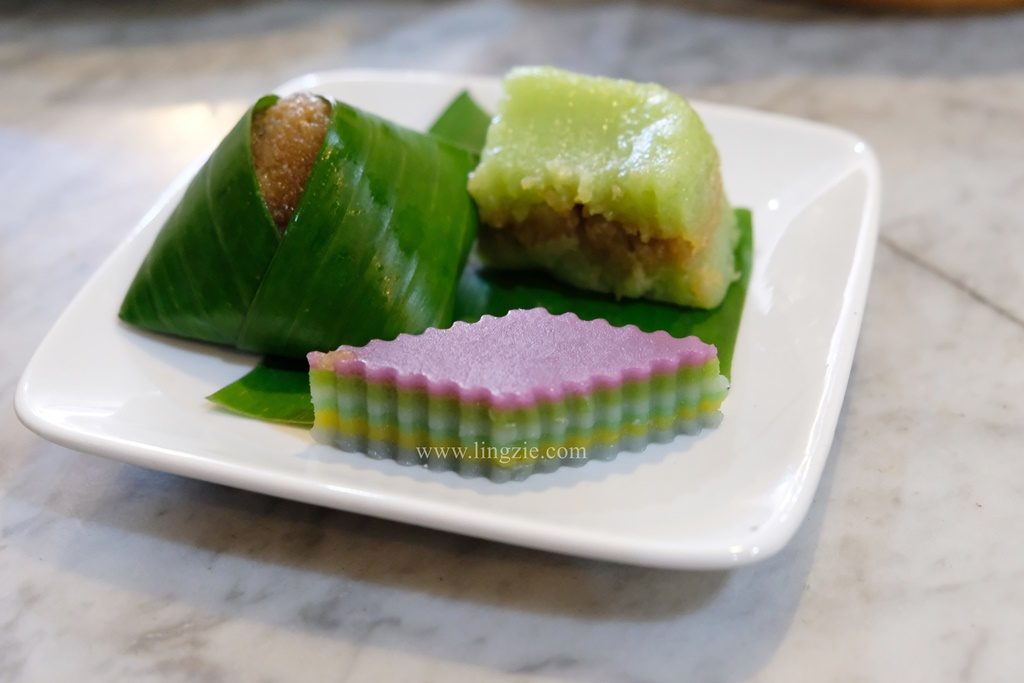 Selection of Nyonya Kuih (RM1.50- RM1.80 per piece)
Art Sim Kitchen offers a selection of Nyonya Kuih made fresh daily and we sampled a few that were available during our visit. We thoroughly enjoyed them especially the Pulut Inti!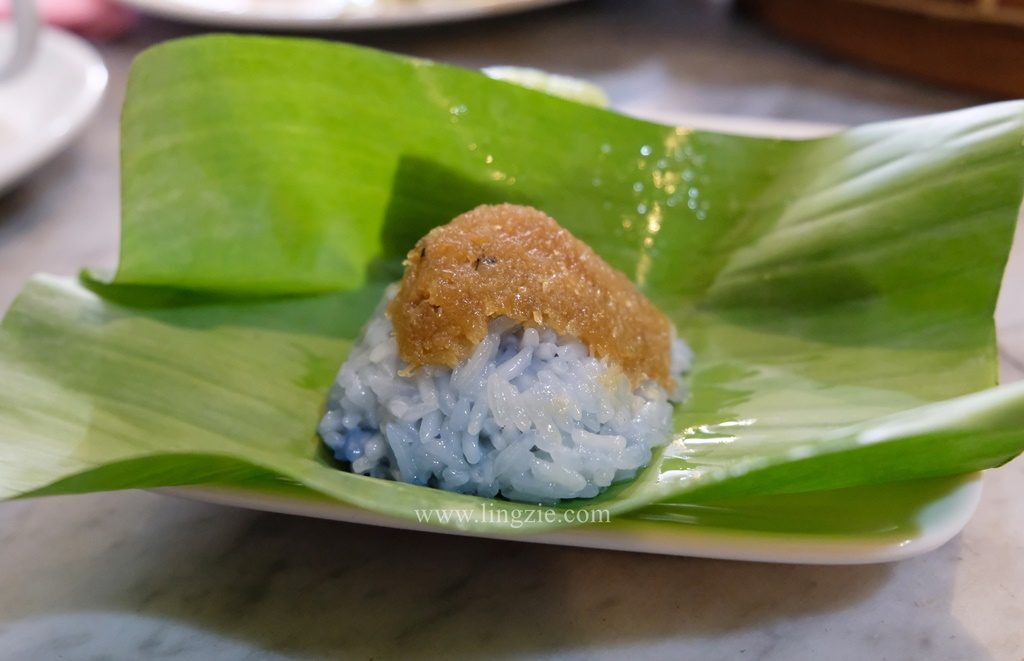 Pulut Inti
We thoroughly enjoyed our meal at Art Sim Kitchen and look forward to returning! I've eyed the Sambal Toast on the menu which sounds promising. hehe
Though the service was rather haphazard as they are a small team (mostly the chef herself is running a one woman show) but we did not mind it as we could spend some time admiring the oil paintings. However, hopefully the service will improve once they get a hang of the operations.
As the space is rather small, do call for reservations if you are planning to visit in a big group. Also,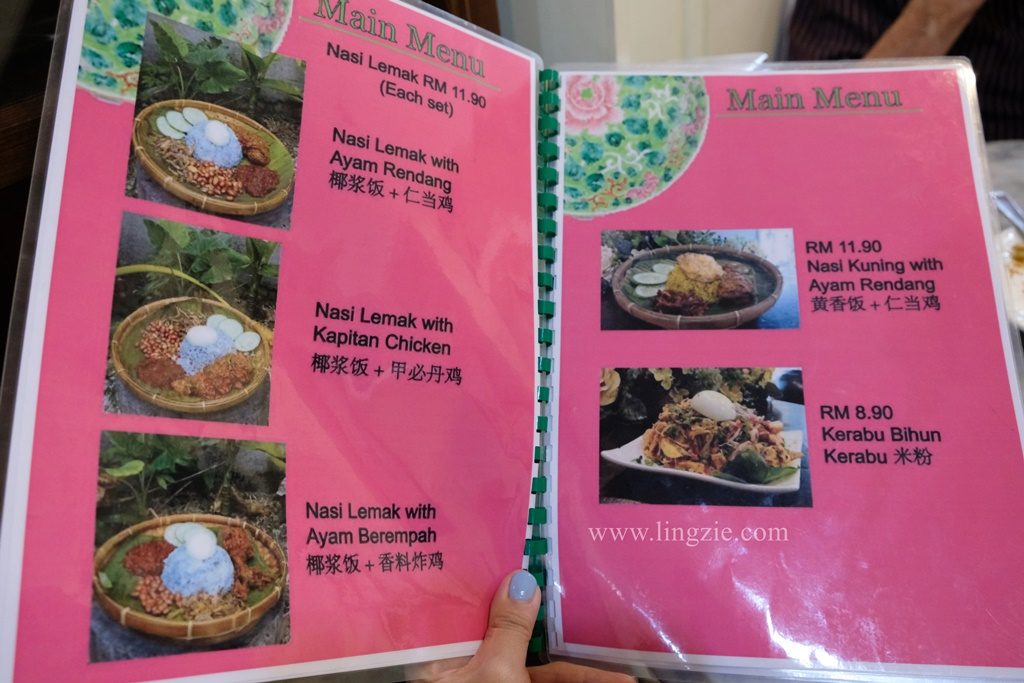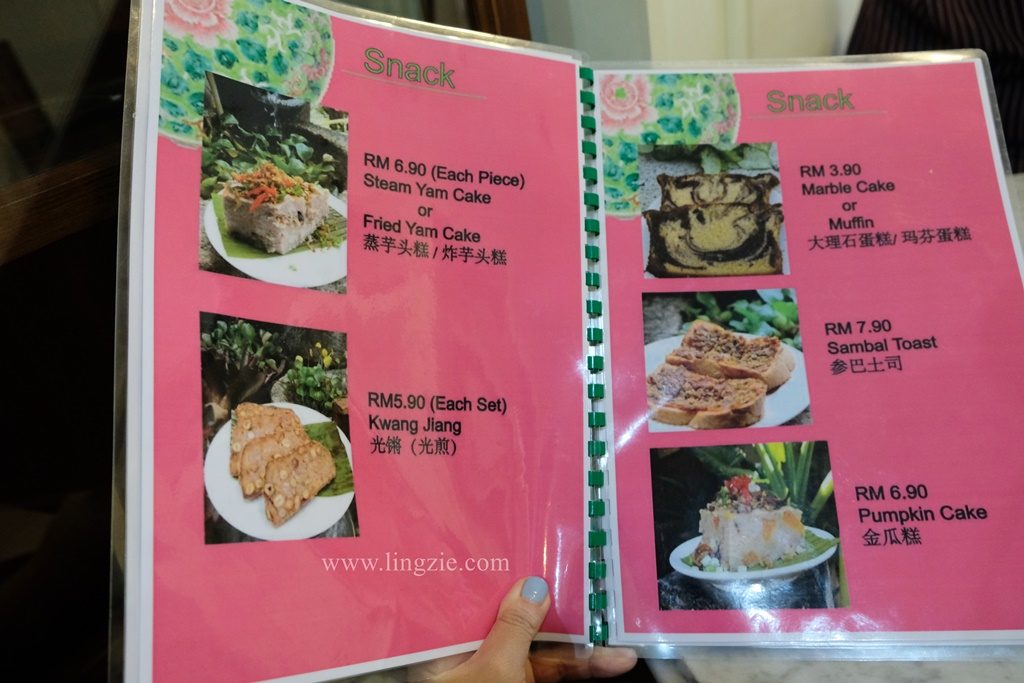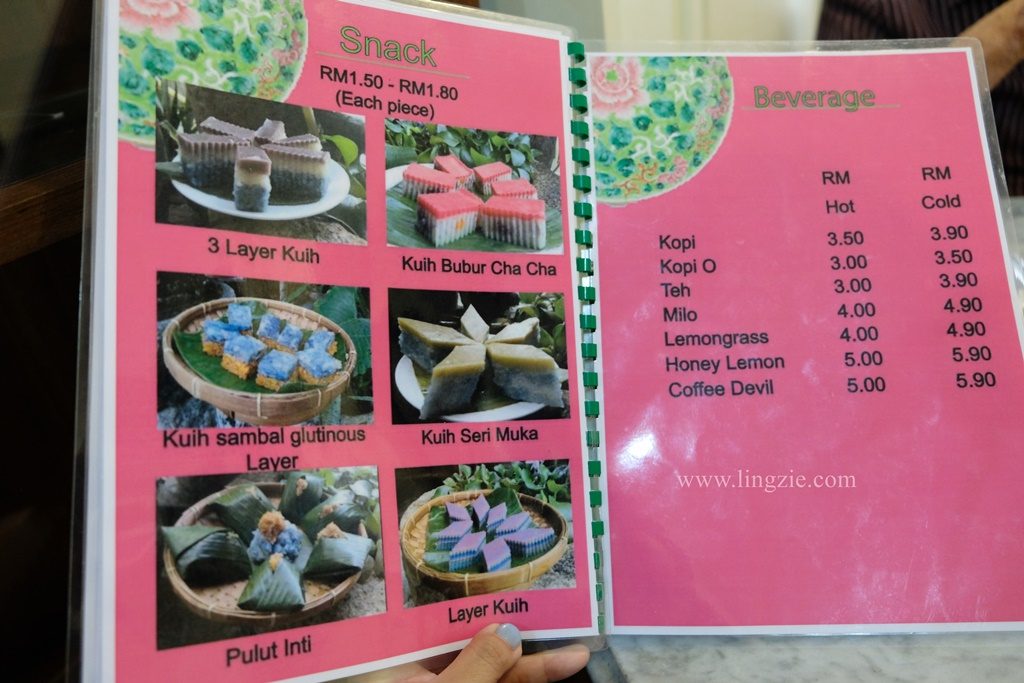 The Essentials:-
Art Sim Kitchen @ Just's Wardrobe 
161B, Jalan Kelawai  (opposite Gurney Plaza; next to Wag N Romp Pet Shop)
Business hours : 11am – 5pm
Closed on Monday & Tuesday
Tel : 04 2276229, 0126696486