The famous crab joint from Puchong – Crab B (or Crab Brother in Mandarin) has branched out to Penang, with its new outlet at Taman Regency Oren (off Jalan Ong Yi How), Butterworth. We made our way there for lunch recently and just managed to beat the lunch crowd which started to build just as we sat down and placed our orders. Located off Jalan Ong Yi How opposite Garden Feel Restaurant, it's easy to spot the restaurant with its bright orange & black exterior.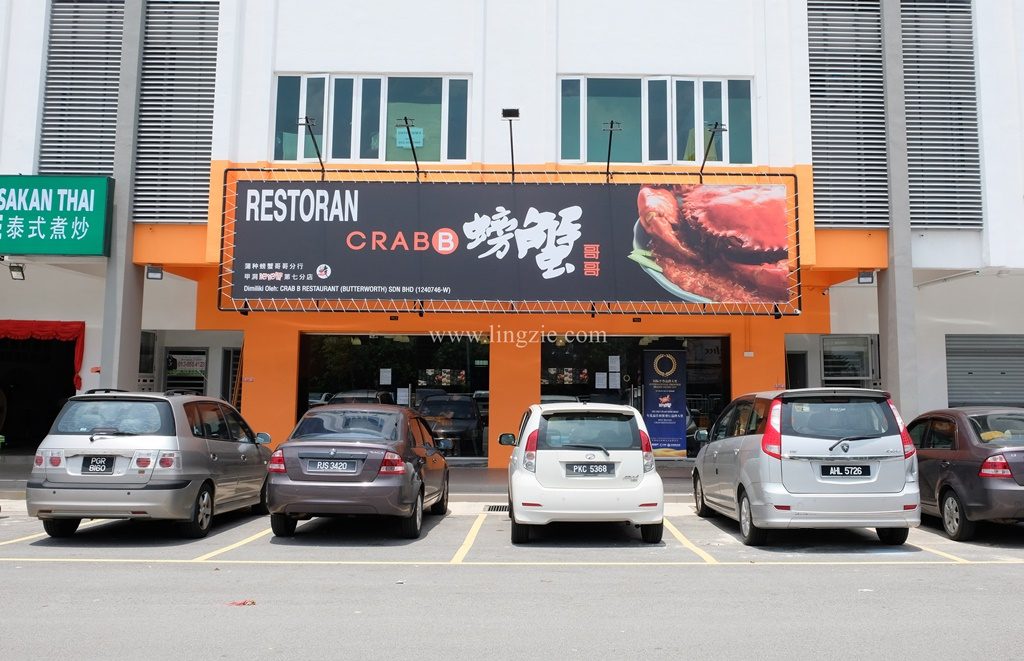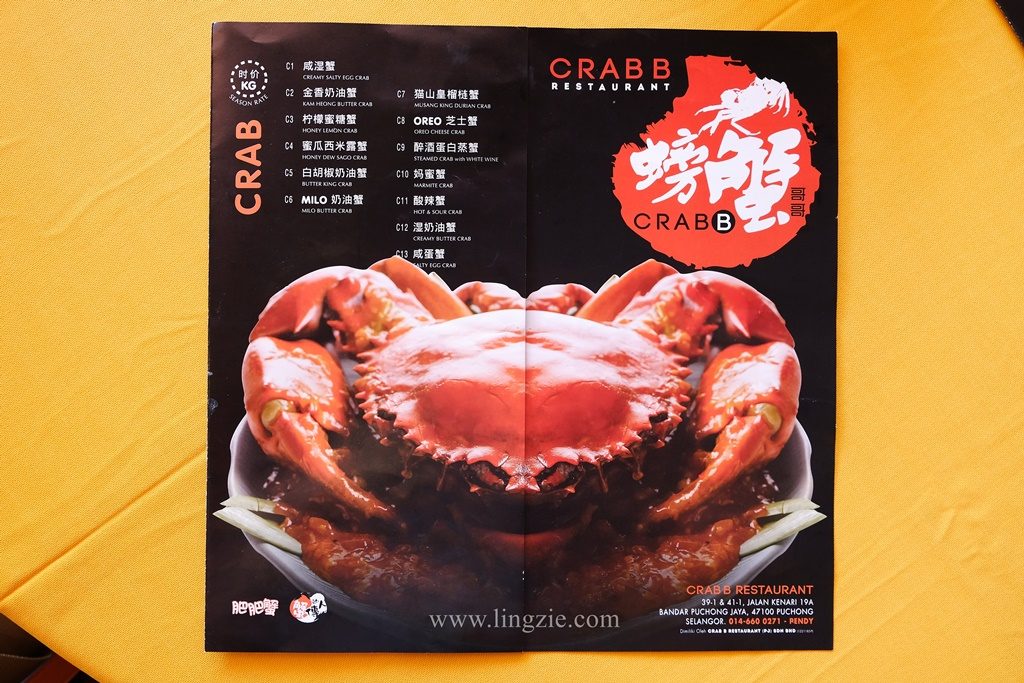 Their specialty – CRAB
One will notice right off the bat that Crab B offers many unusual flavours such as Honey Lemon Crab, Musang King Crab, Oreo Cheese Crab, Honeydew Sago Crab and Milo Butter Crab. Their bestseller would be the Creamy Salted Egg Crab which made its appearance at almost every other table.
Each order of crab has a minimum order of two crabs and we were informed that they only had the XXL size crabs for the day. Since there were only 3 of us, our plans to try two different preparations of crab did not seem feasible. So, we decided to take the plunge and go for the Milo Butter Crab!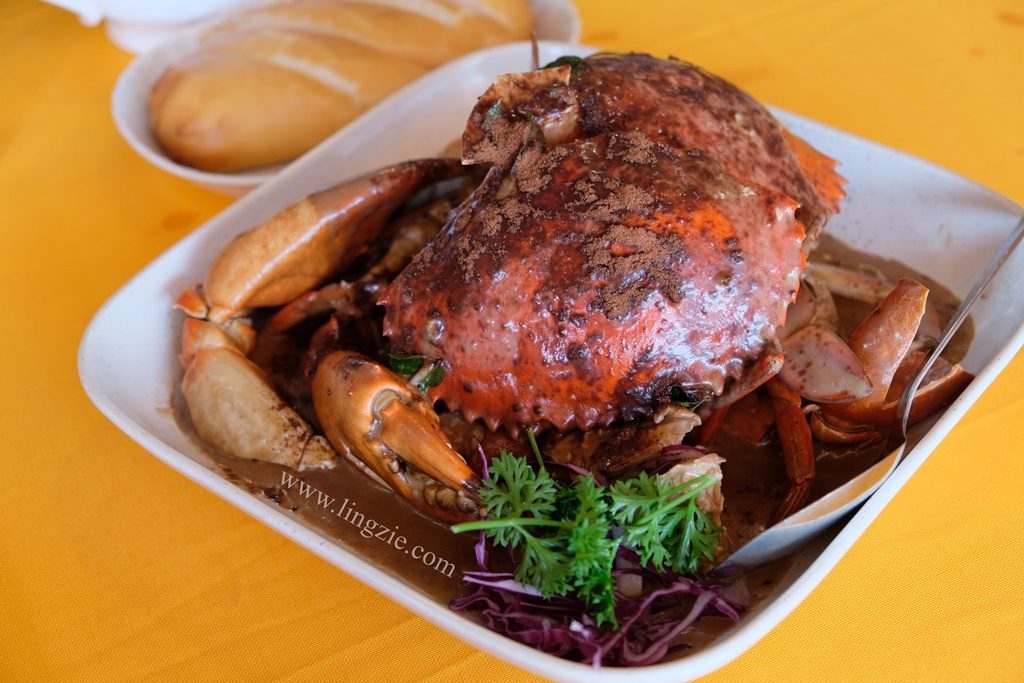 XXL Crab in Milo Butter Sauce RM158/kg during our visit (Market Price)
The XXL crab arrived, impressively sized with a creamy looking sauce and lots of Milo sprinkled on top. Not quite knowing what to expect, we found the Milo Butter Sauce surprisingly tasty. It was a well balanced sweet and savoury sauce with hints of spice from the curry leaves.  The crab itself was fresh and I enjoyed savouring the sweet and firm meat from the huge crab claw.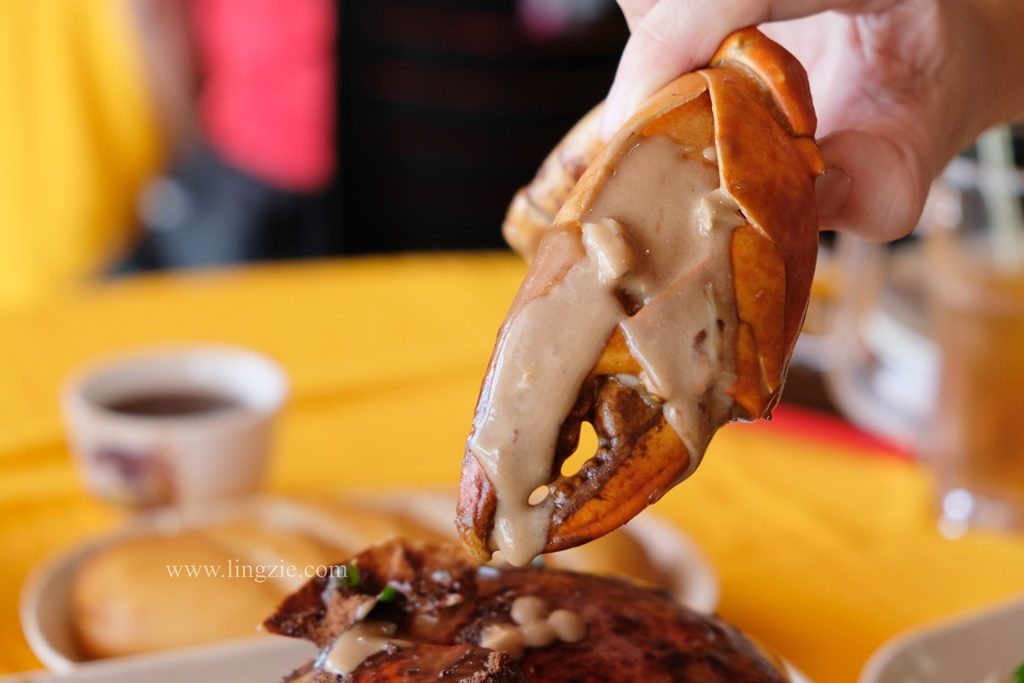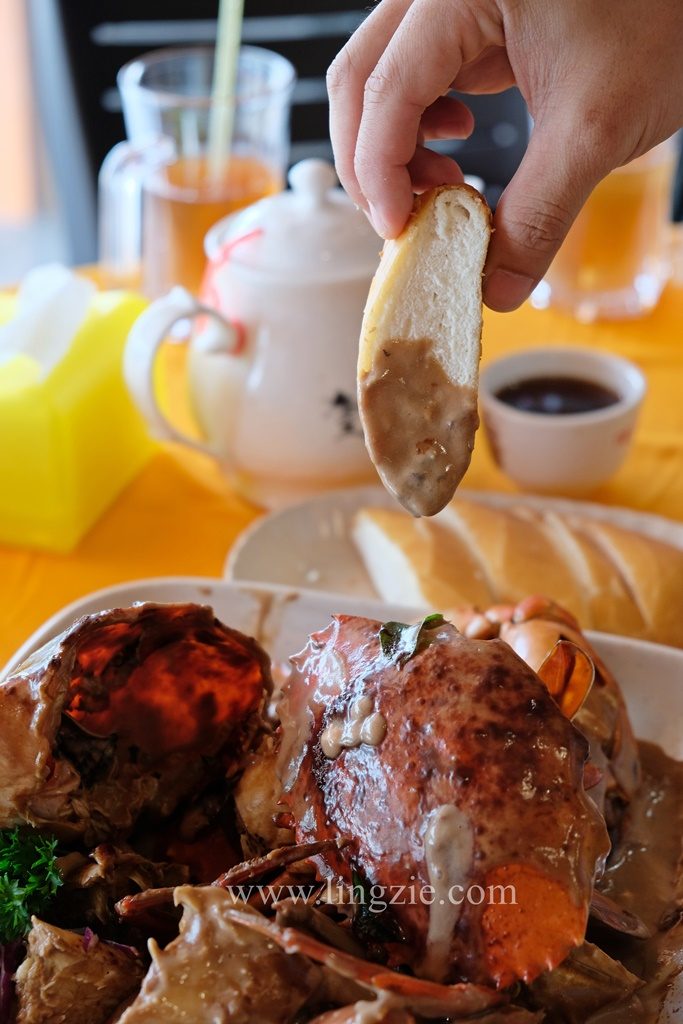 Deep Fried Mantao RM5 per portion
The deep fried mantao was also delicious side pairing to the crab.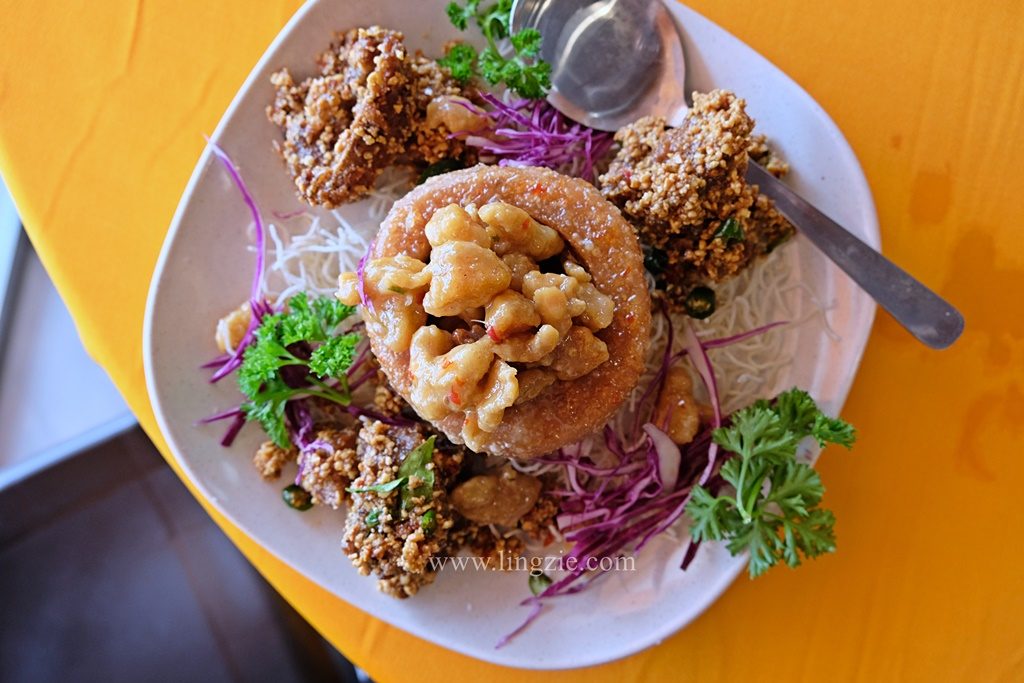 2012 – Fried Chicken Cubes & Pork with Yam Ring RM30
Next, we tried another one of their signature dishes named 2012 – consisting of fried chicken cubes in a yam ring and fried pork coated in peanut sauce. Overall, I found this dish enjoyable especially the yam ring which was well executed. The pork ribs were coated in a fragrant peanut sauce which was well caramelized resulting in a lovely slightly chewy texture. The chicken cubes on the other hand needed some tweaking. It had pleasant flavour but was otherwise rather hard and dry.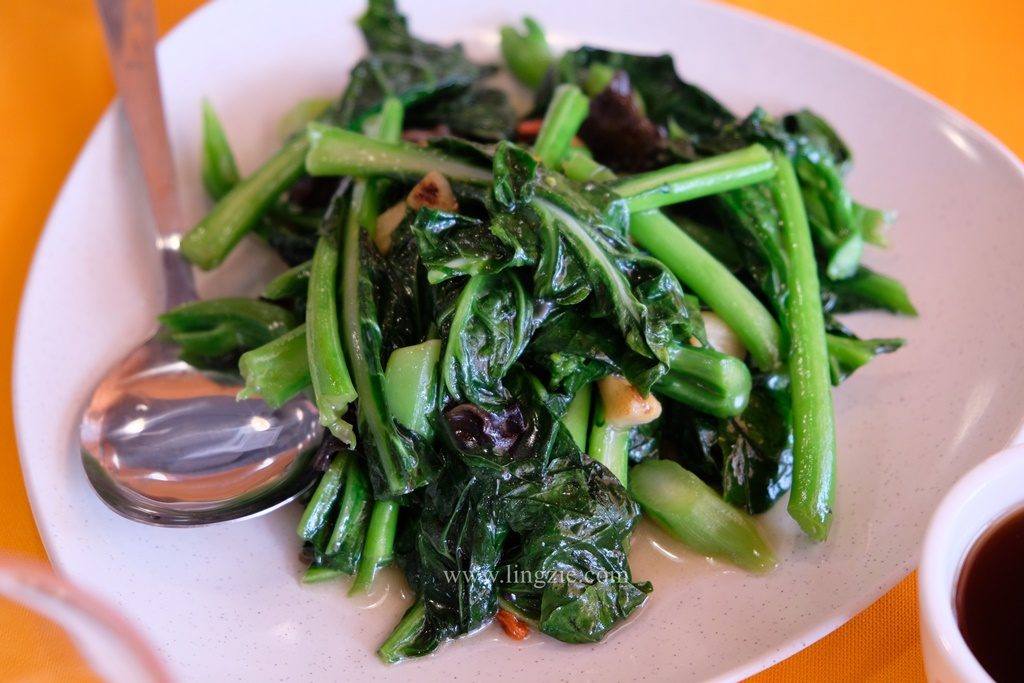 Kai Lan & Black Fungus in Rice Wine RM18
For greens, the wait staff recommended the Kai Lan & Black Fungus in Rice Wine. It was a simple and light dish which was much needed to balance out the heavier dishes. Also, I appreciated the fact that the kai lan was cooked just right and still maintained its crunchy texture.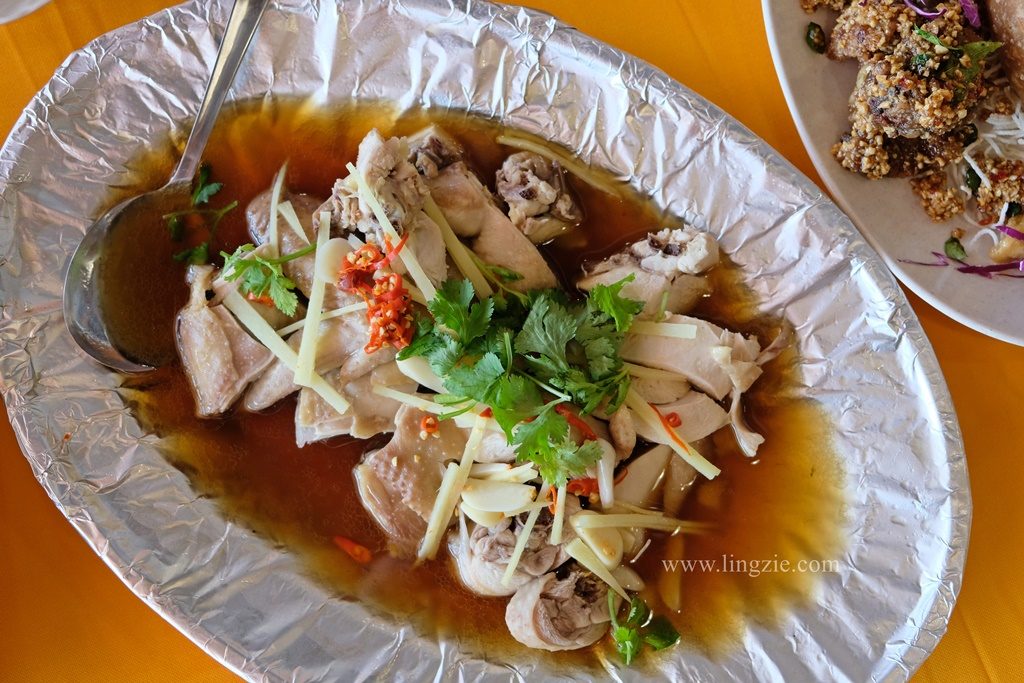 XO Steamed Chicken RM38 (half bird)
Next, we tried the XO Steamed Chicken (the dish uses 'kampung chicken') which took quite a while to arrive due to the steaming process. It looked rather ordinary but easily won over my heart and stomach! In fact this 'ordinary chicken dish' really gave the crabs stiff competition for best dish of the meal! What made this chicken dish extraordinary is the well balanced XO sauce with its umami flavours and a hint of spiciness from ginger slices and red chillies. I'm told that this Thai variant of red chilly is more fragrant and spicier than the local variants. I whole heartedly agree for it indeed brought this dish to another level. I would definitely return just for this dish alone! A must try!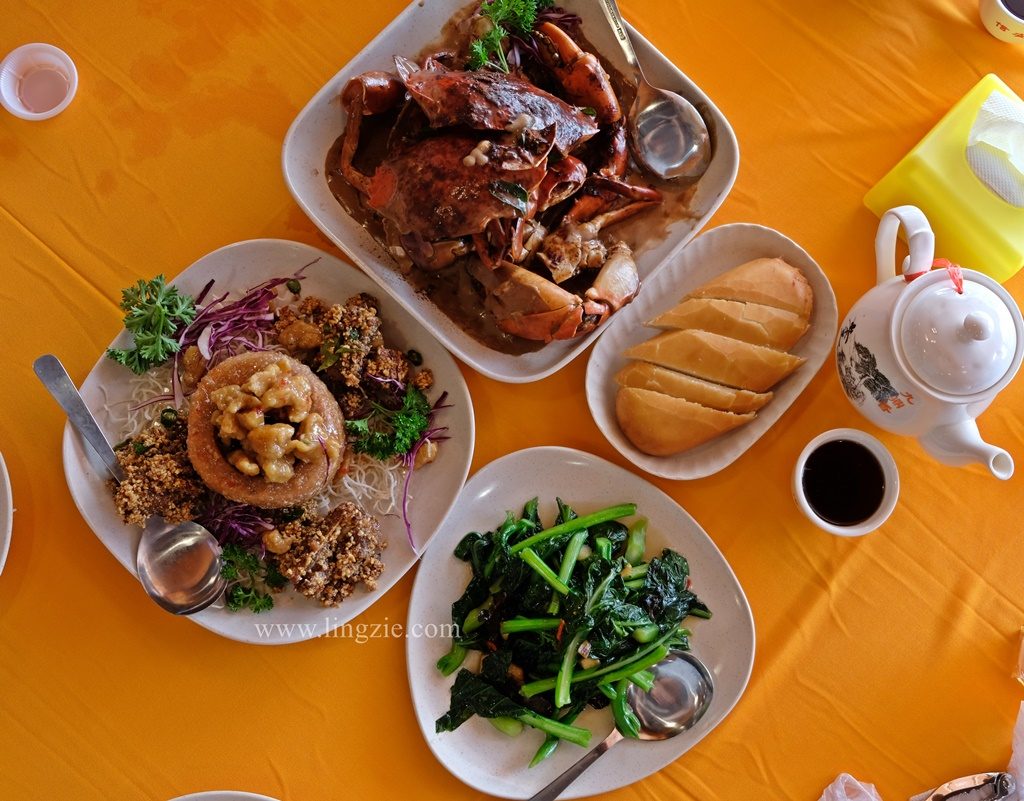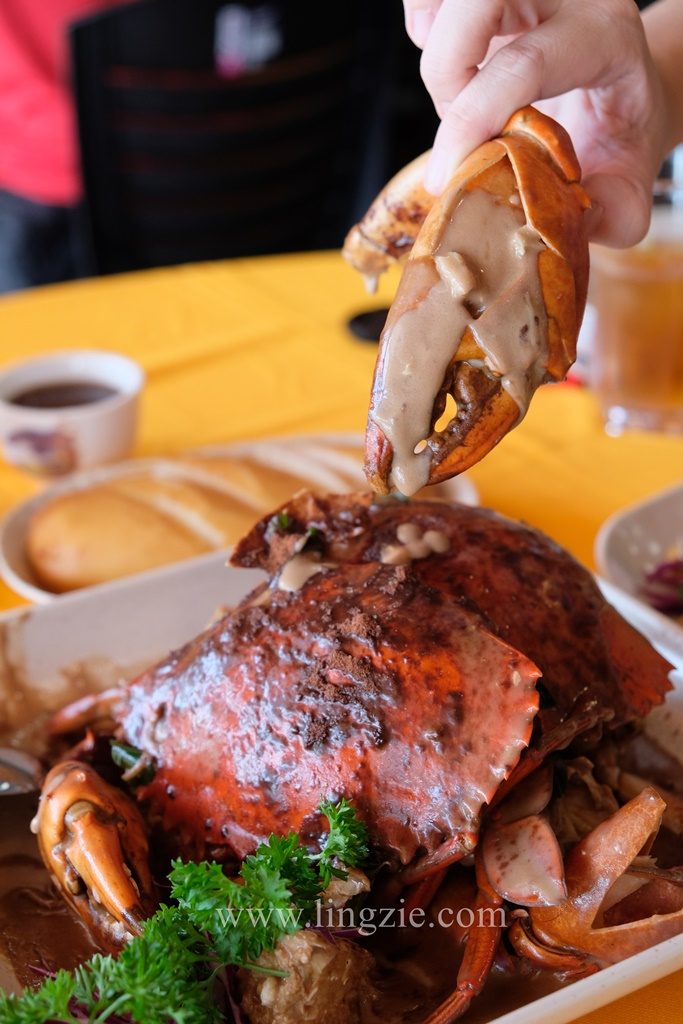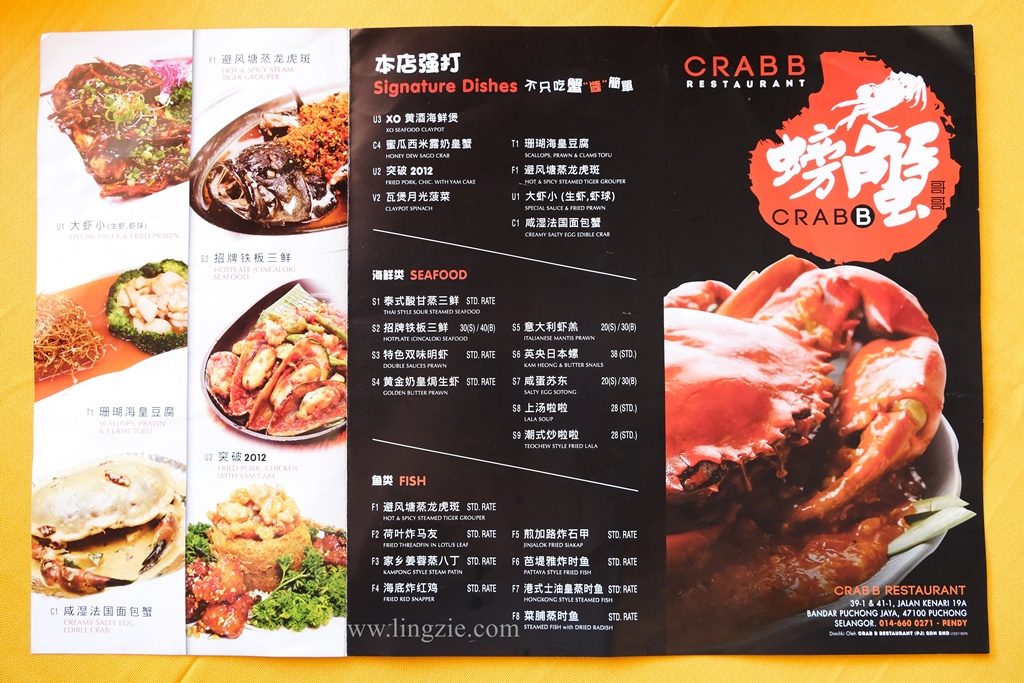 Crab B Menu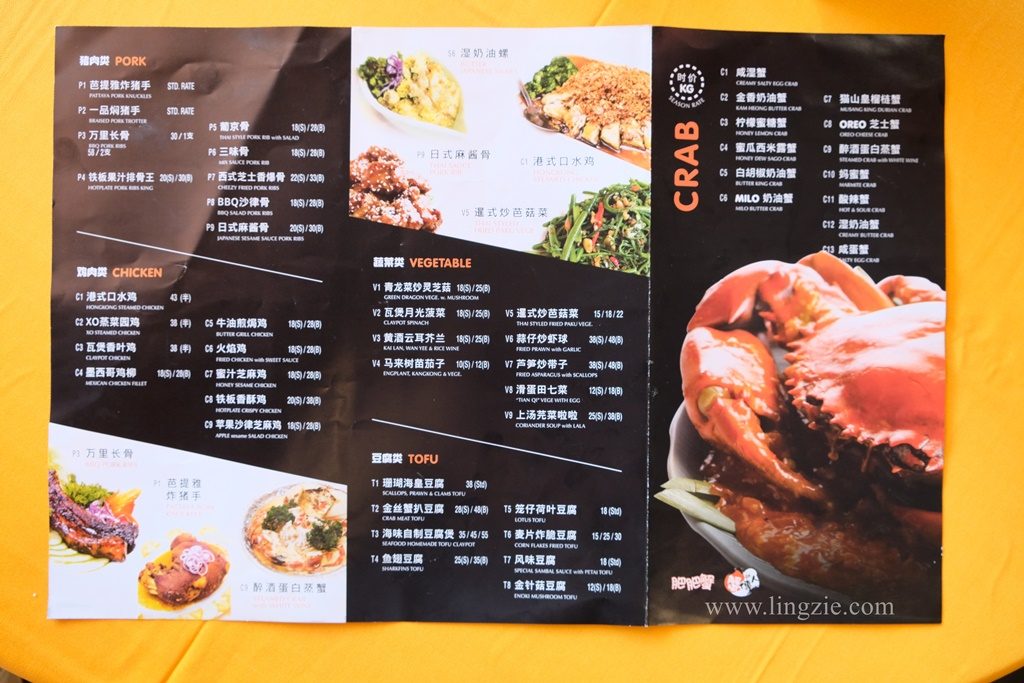 Crab B Menu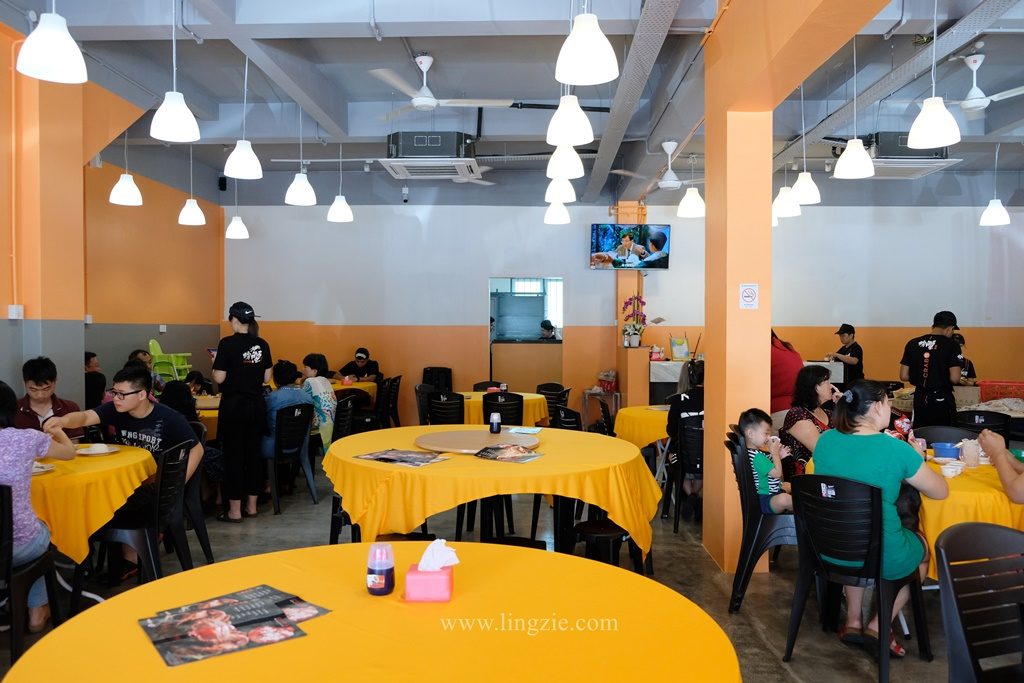 Overall, we had a really satisfying meal at Crab B. Although price wise it was on the high side, we felt it reflected the quality and the dishes also really suited our taste buds.
I look forward to returning to try their signature Creamy Salted Egg crab which seems to have won praises from many. Even my friends in Puchong who deem Crab B as their usual crab haunt highly recommend the Creamy Salted Egg. And if we return in a bigger group, we can perhaps try another one of their more unusual flavours… Musang King Crab anyone? hehe
The Essentials:-
Crab B Restaurant
Opening Hours: 11.30am-2.30pm; 5pm-11pm (Open DAILY FOR NOW, Closed on Mondays from Dec 1st Onwards)
Address: 7520, 7521 & 7522 Lorong Seri Tanjung 1 , Taman Regency Oren ,13400 Butterworth, Pulau Pinang. (Off Jalan Ong Yi How, opposite Garden Feel Restaurant)
TEL: 017-332 1543/017-390 1230
NO GST NO SERVICE CHARGE
NON HALAL