For an affordable lunch featuring fresh, quality ingredients, diners can now look forward to Vino Vino Bistro's newly launched Japanese Bento lunch set menu. Vino Vino Bistro at Bay Avenue, just a stone's throw from Queensbay Mall, has been offering delicious Japanese skewered cuisine (kushiyaki) for the past few years and is a firm favourite for grilled meats on sticks.
For their Japanese Bento lunch set menu, diners have 8 different options to choose from including a Higawari Bento (Bento of the Day) priced at RM17.50 nett
Their Bento of the Day changes daily so do be sure to check with the wait staff upon ordering.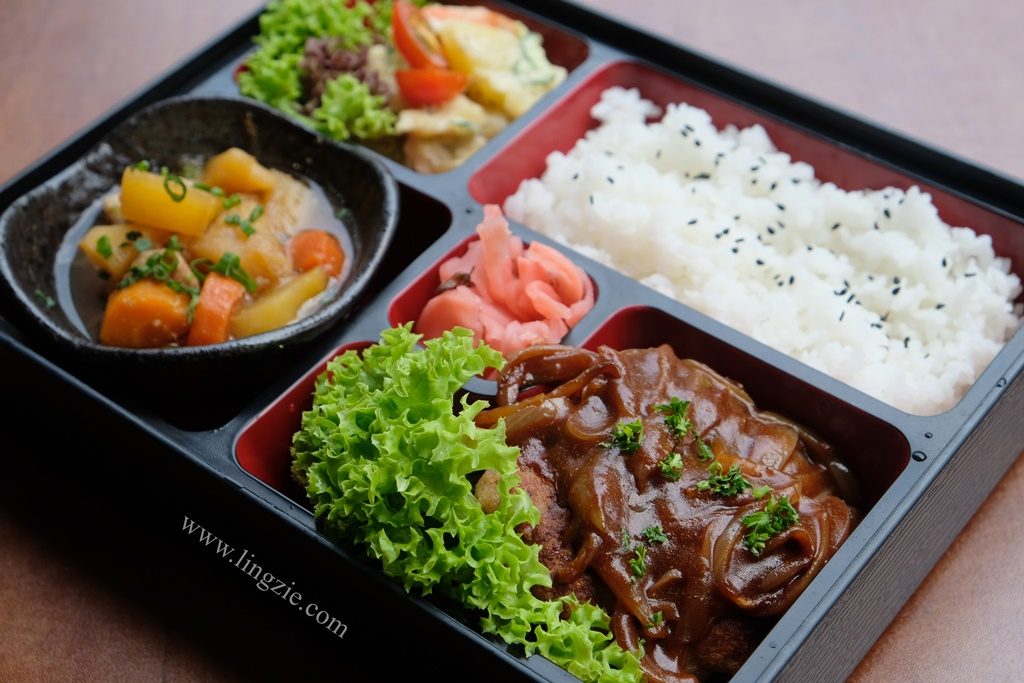 Hamburg Steak with Demi Sauce RM21 nett
The chunky hamburg steak would delight meat lovers. Paired with a sweet and salty demi sauce and caramelized onions, it made for a hearty meal with the soft and starchy Japanese rice.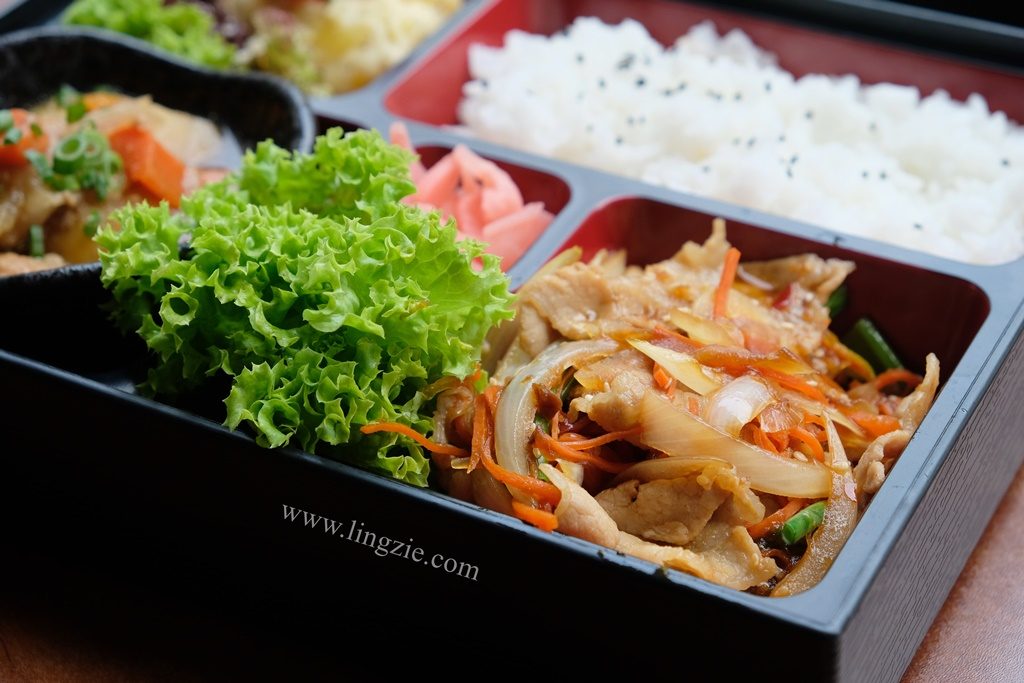 Yakiniku Bento – Stir Fried Pork with Yakiniku Sauce RM23.35 nett
Meanwhile the Yakiniku Bento features tender slices of pork stir fried with vegetables and Vino Vino's version of Yakiniku sauce. A homely and comforting bento.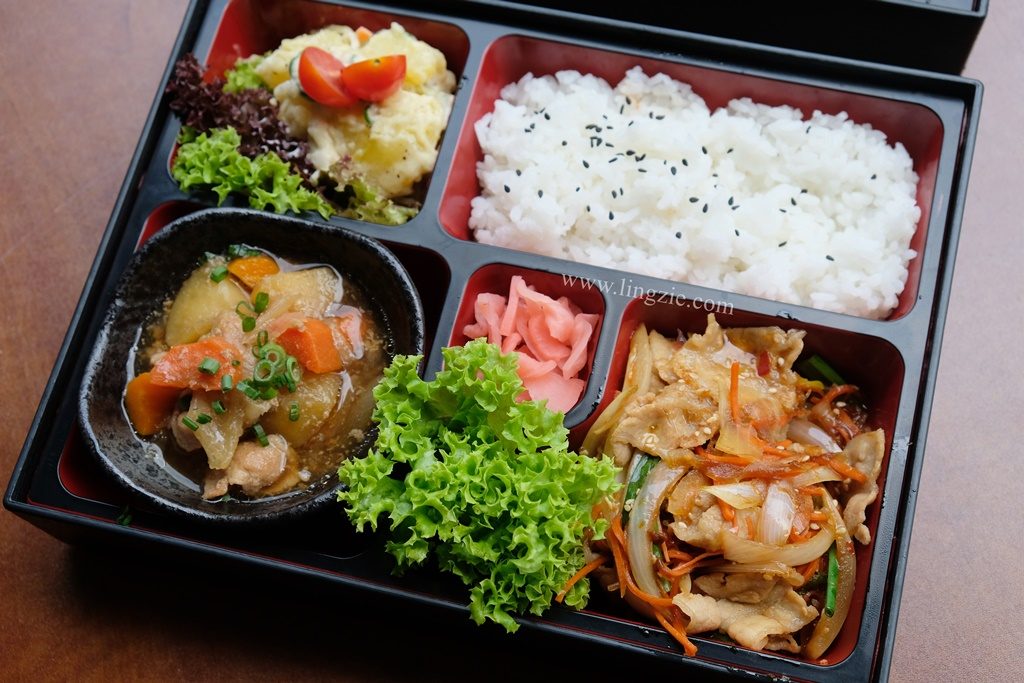 Yakiniku Bento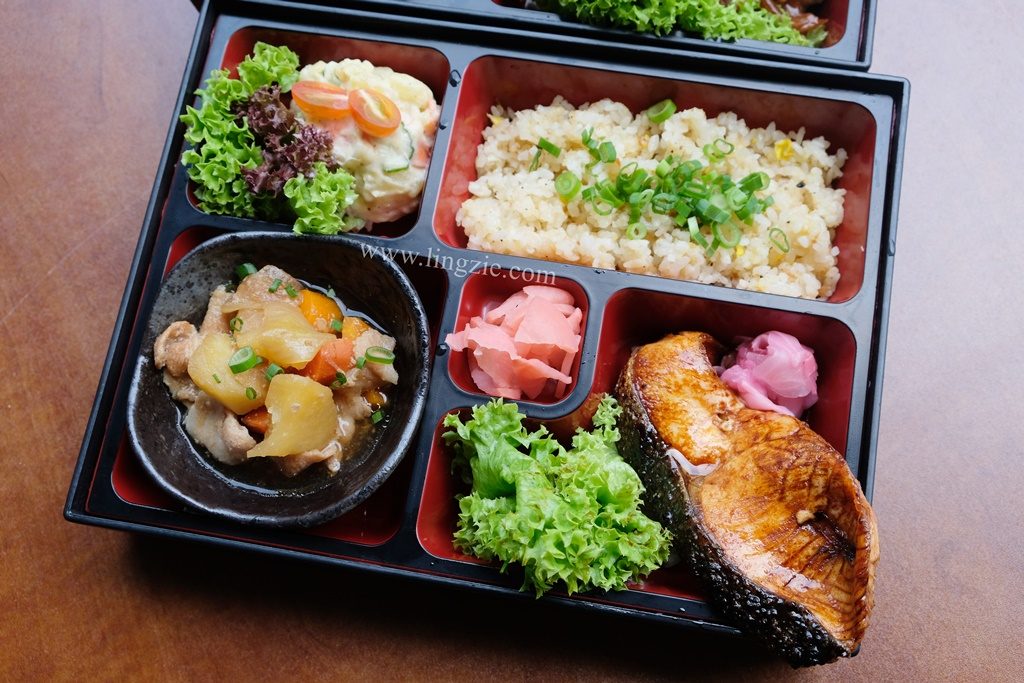 Salmon Teriyaki Bento RM37.30 nett
(add on RM3 to upgrade to Garlic Fried Rice for all Bentos)
Seafood lovers can opt for the Salmon Teriyaki bento, the sweet teriyaki sauce is likely a crowd pleaser and I found the salmon fish to be quite substantial too.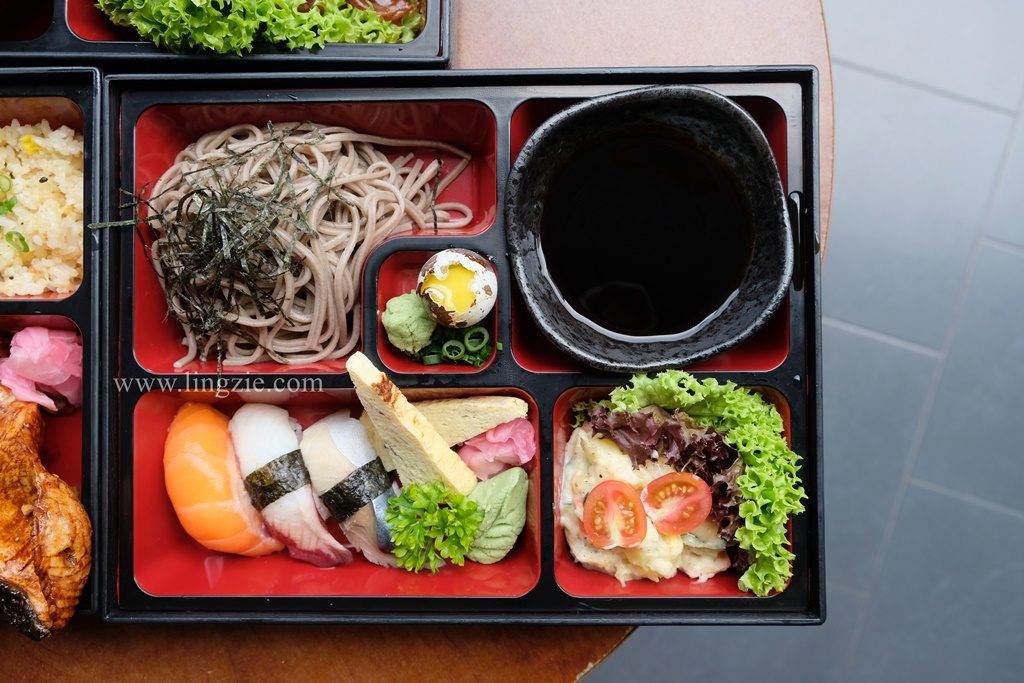 Sushi & Cold Soba Bento RM37.30 nett
Noodle lovers are not forsaken with the Sushi & Cold Soba bento which features freshly made sushi.
I truly appreciate the variety that is available in these bento sets which cater to a wider range of palates and appetites!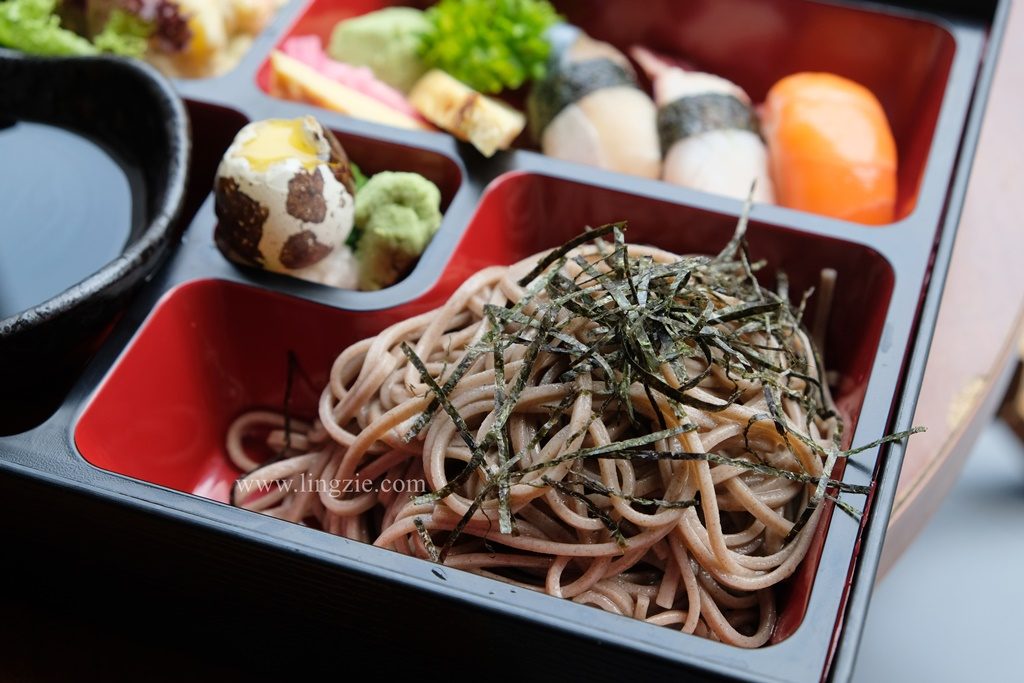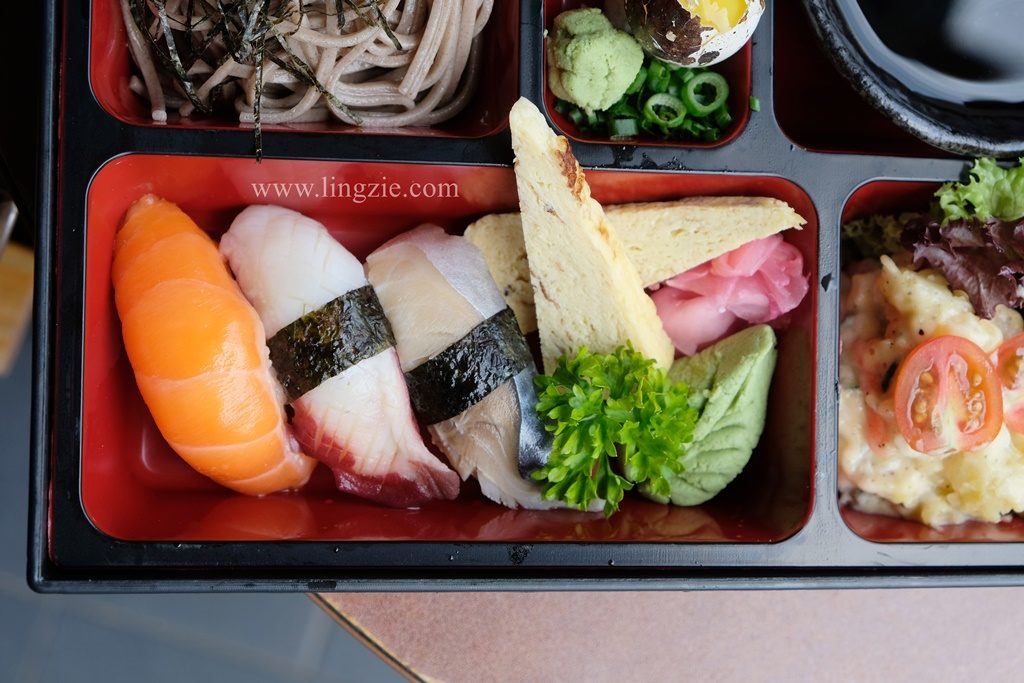 Fresh plump pieces of sushi <3
Each bento set comes with salad, veggies, pickled ginger and a homemade potato, meat & carrot side dish specially prepared by Vino Vino's chef. We were told by the Japanese chef that this dish is a popular homecooked dish in Japan and that all women must learn how to cook this before they get married. lol
This side dish was indeed comforting and it did remind me of mom's home cooking.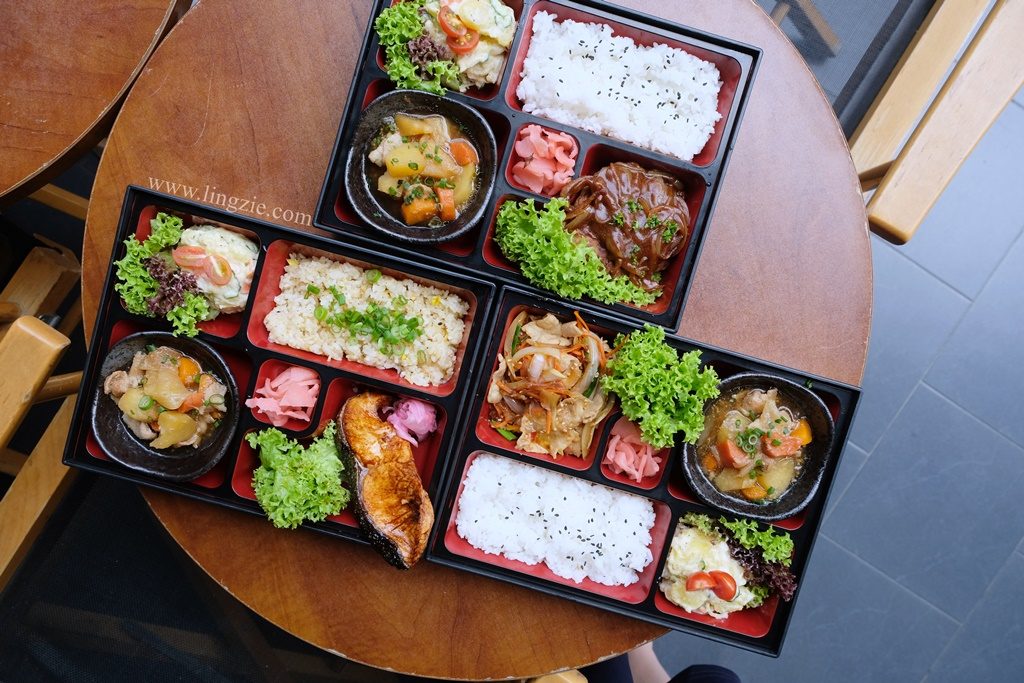 Other Bento options include a crowd pleasing Kara Age Fried Chicken Bento, a combination Sashimi & Yakitori Bento, Grilled Mackerel or Pike Fish Bento and a wallet friendly Bento of the Day (Higawari Bento) priced at RM17.50 Nett
For all bentos, there is an option to upgrade to Garlic Fried Rice for an additional RM3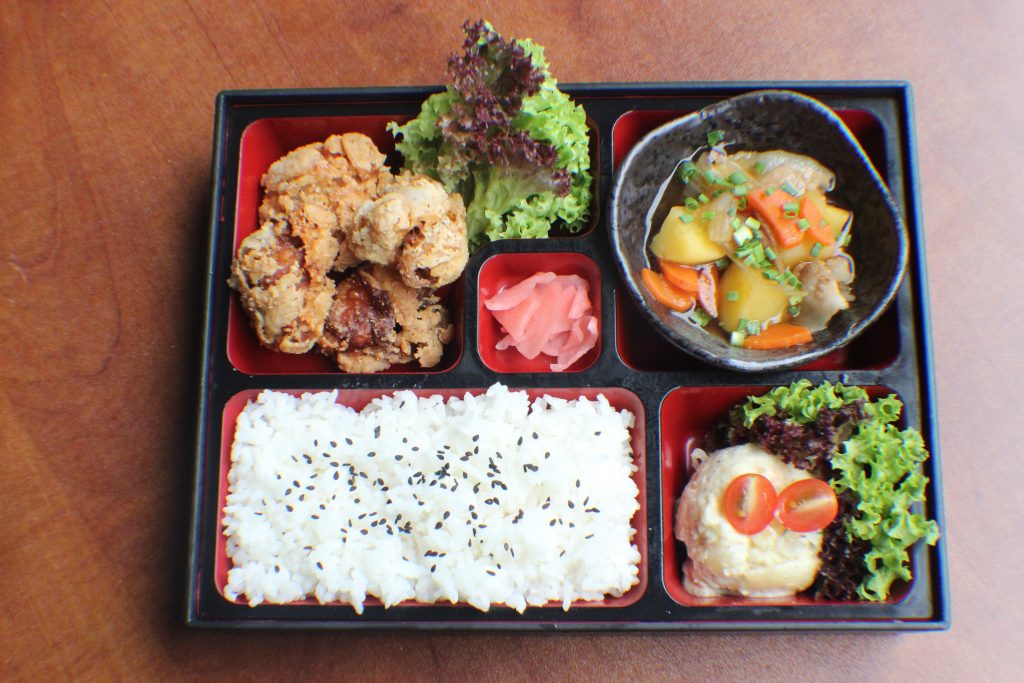 Kara Age Bento – Fried Chicken with You Lin Ji Sauce RM22 nett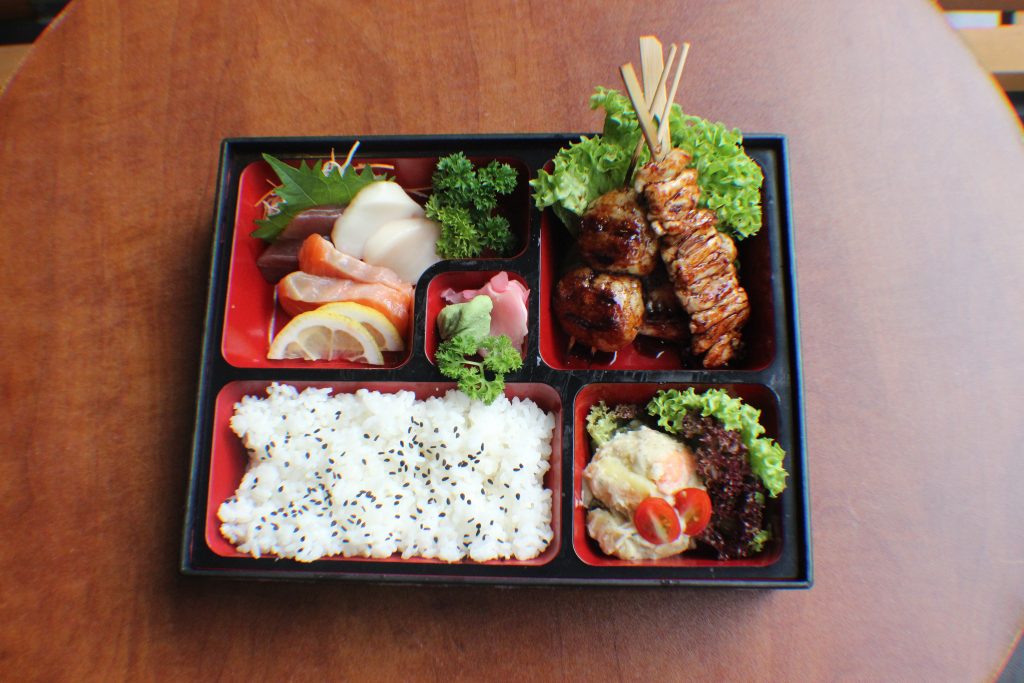 Sashimi & Yakitori Bento RM39.65 nett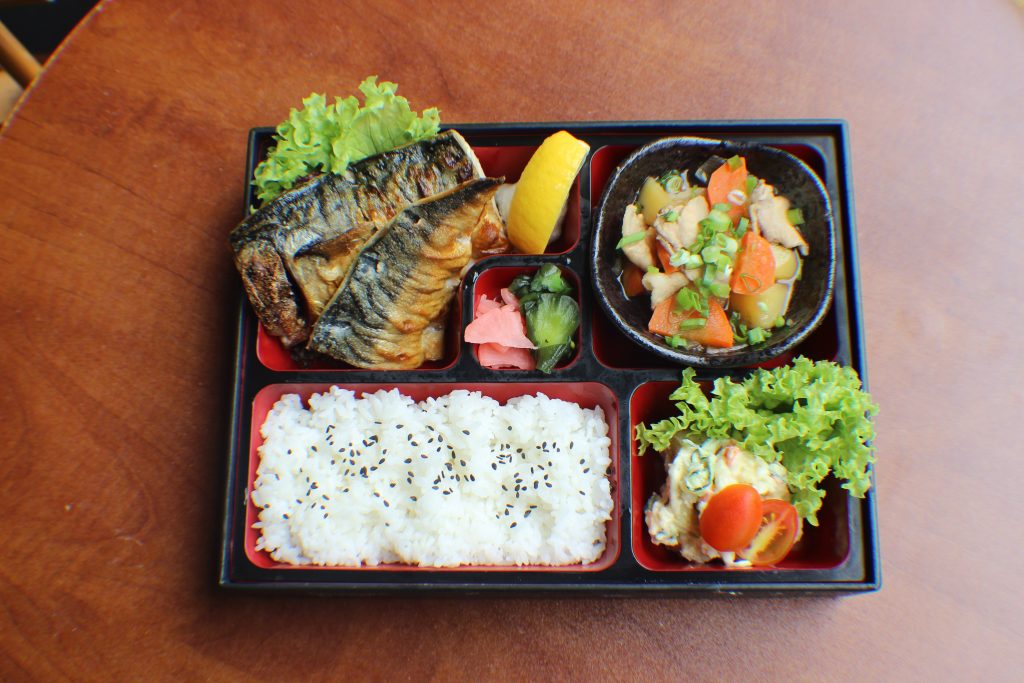 Yakizakana Bento – Grilled Mackerel or Pike Fish Bento RM25.65 nett
Vino Vino's Japanese Bento Lunch set is available from Monday-Friday during lunch period
Free flow salad, pickles and miso soup is also available for all lunch diners.
We also got to try some items in their Special Lunch Promotion menu mostly consisting of fresh sashimi.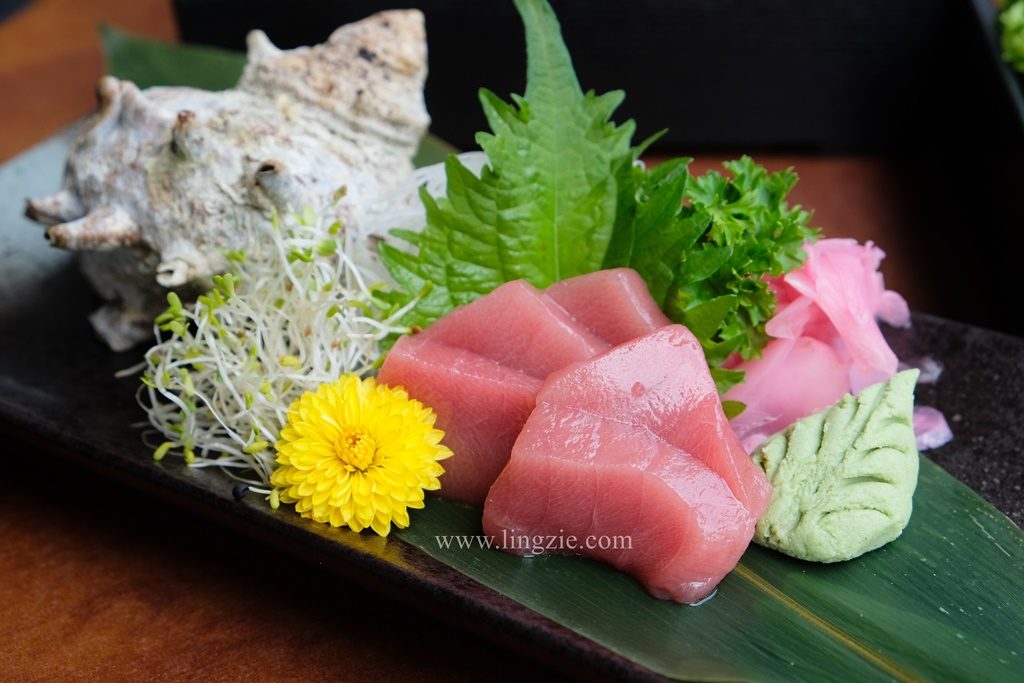 Maguro Bluefin Tuna Sashimi RM23.30 nett
The Maguro was a joy to eat – fresh, succulent pieces of bluefin tuna!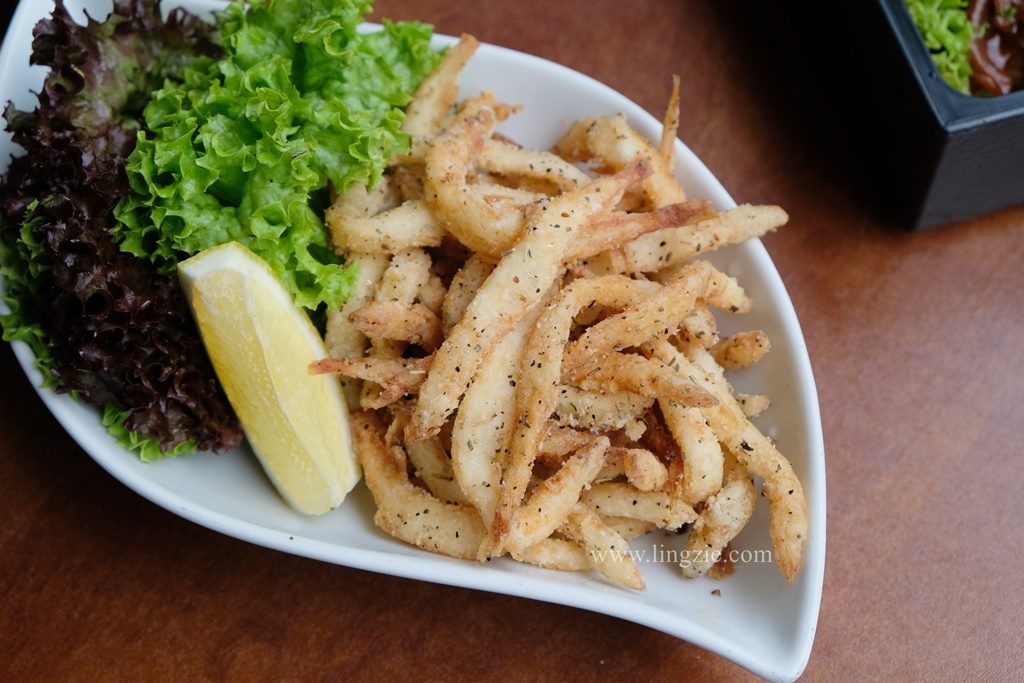 Ebi Karaage RM18++
These delicious crispy morsels of small prawns make for great beer food. Or as an additional snack to your main meal 🙂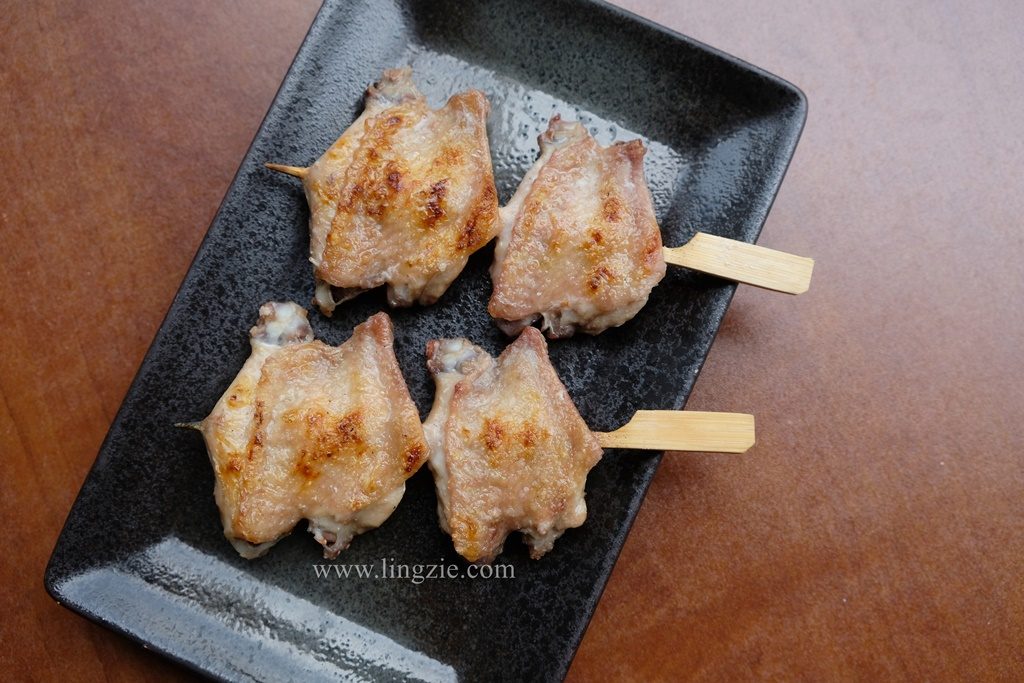 Tebasaki RM5++ per skewer
I have always loved chicken wings and Vino Vino's Tebasaki is just right up my alley. Crispy skin, lightly seasoned with salted, juicy tender meat on the inside. One skewer is definitely not enough!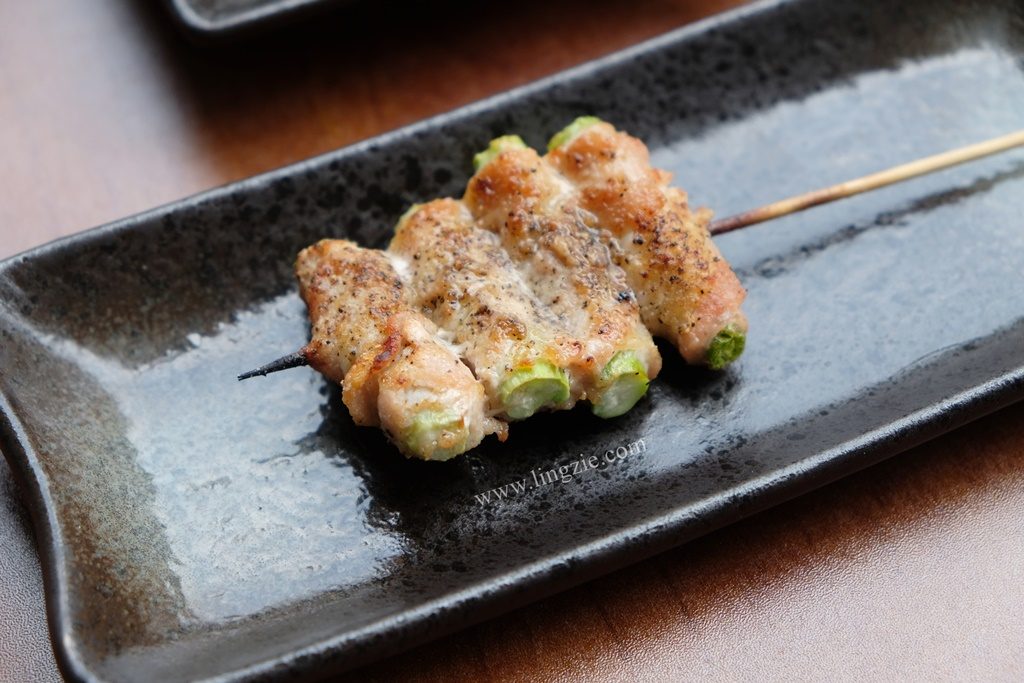 Aspara Maki RM8++ per skewer
Bacon wrapped asparagus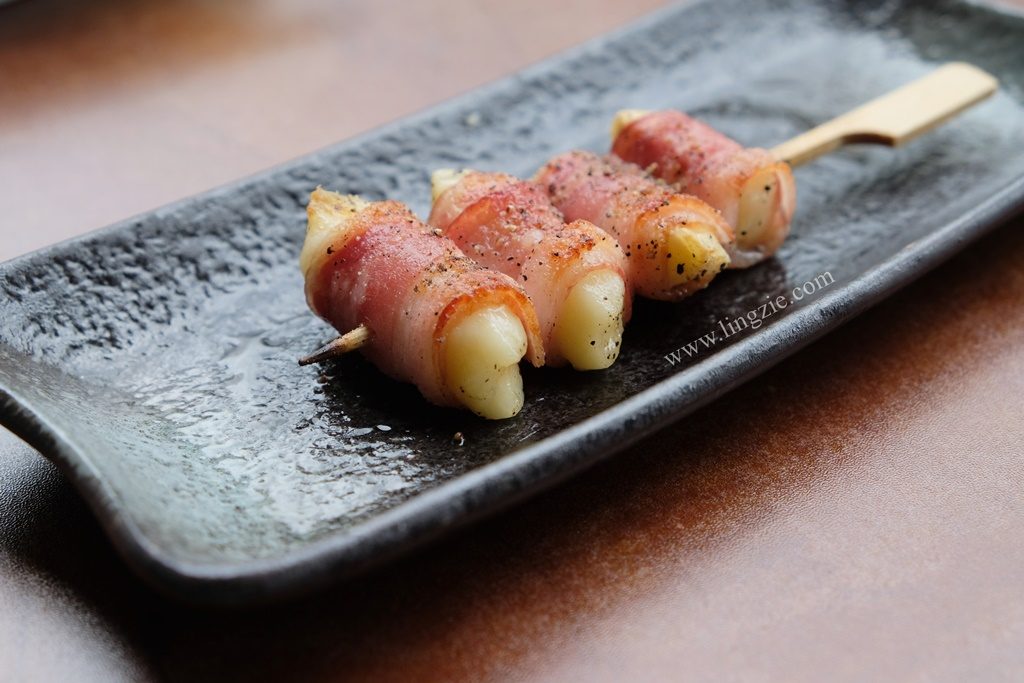 Bacon Cheese Kushi RM14++ per skewer
I personally loved this Bacon cheese kushi – the deft grilling skills of the chef rendered a lovely smoky flavour to the bacon which envelopes a piece creamy camembert cheese. Basically, heaven in a bite 🙂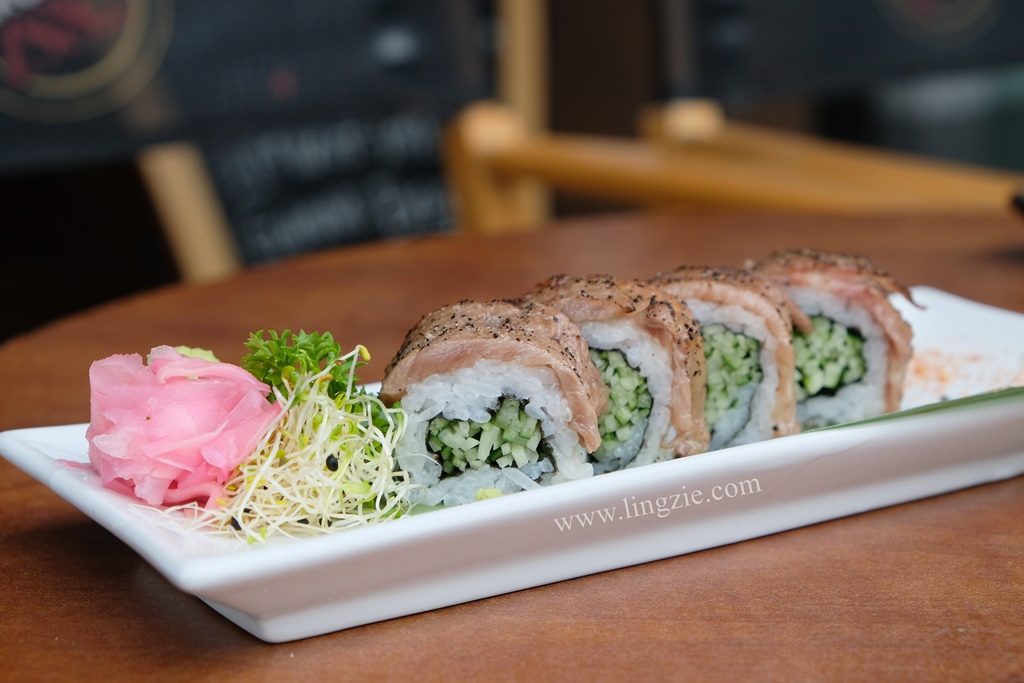 Wagyu Beef Sushi RM58++
I was in for a treat, for I got to try Vino Vino's latest dish – Wagyu Beef Sushi <3
The Wagyu beef was lightly grilled and seasoned with salt & pepper. It had a melt in your mouth quality, as one would expect from Wagyu beef. All in all, a thoroughly enjoyable platter of sushi especially for beef lovers!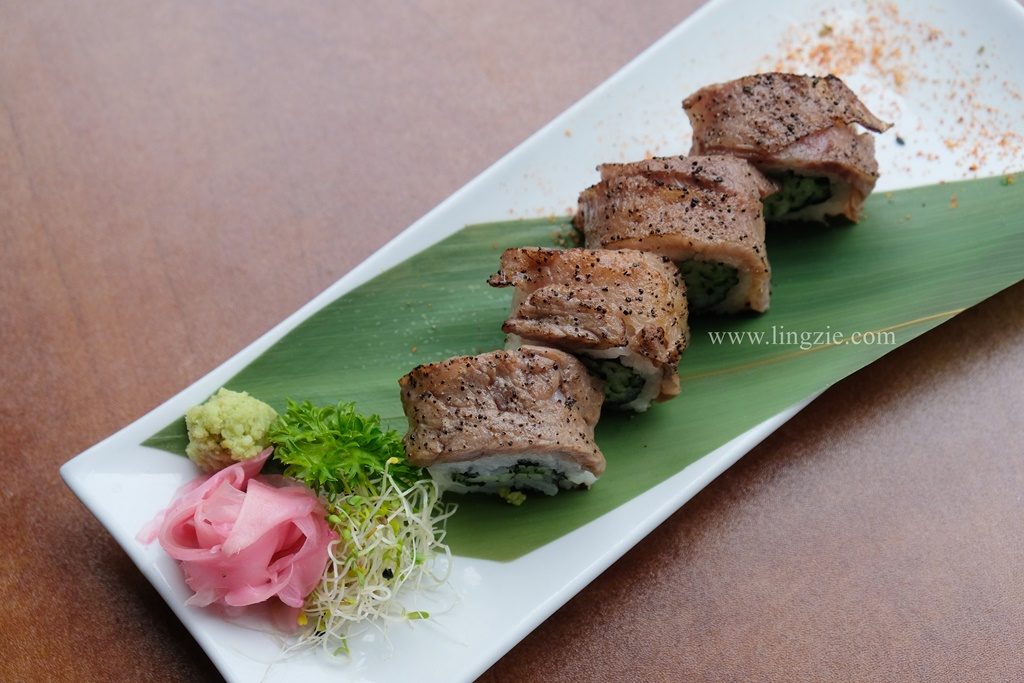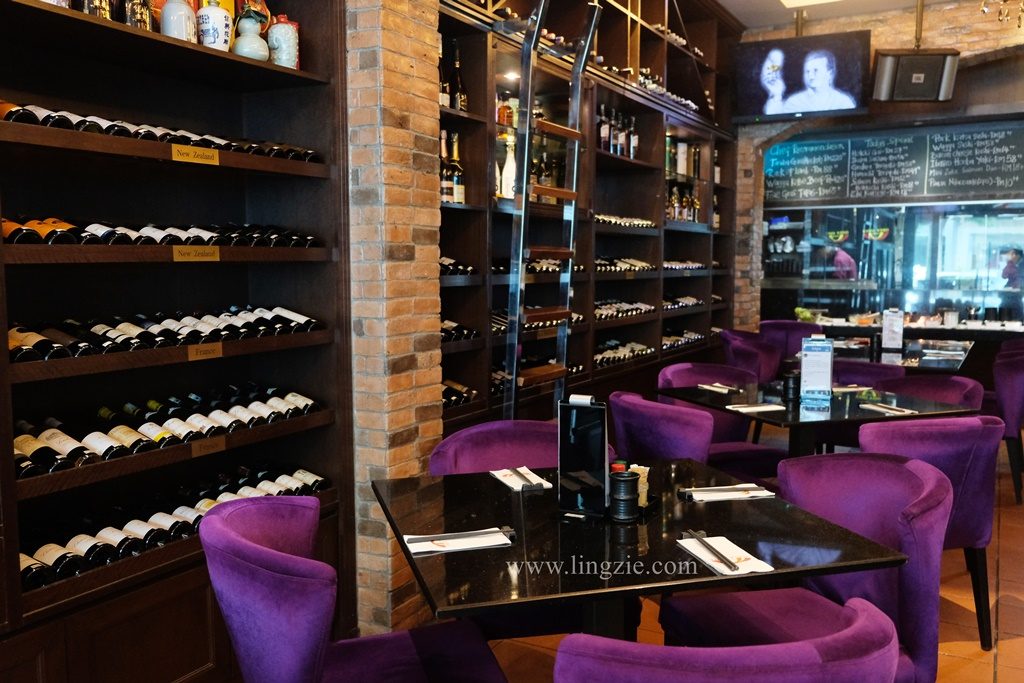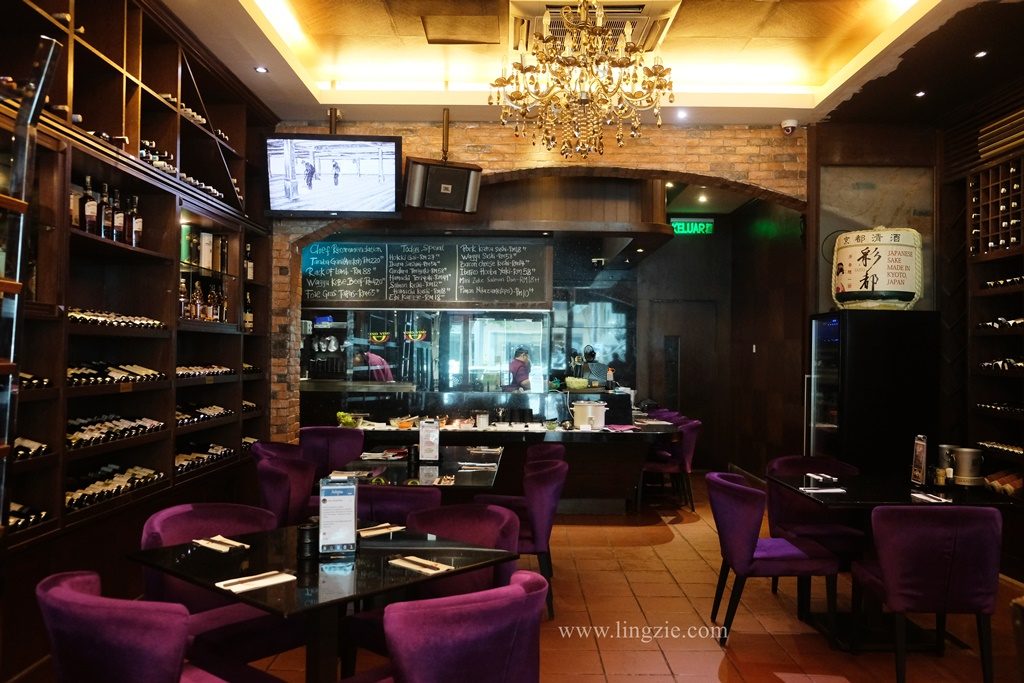 Vino Vino Bistro Interior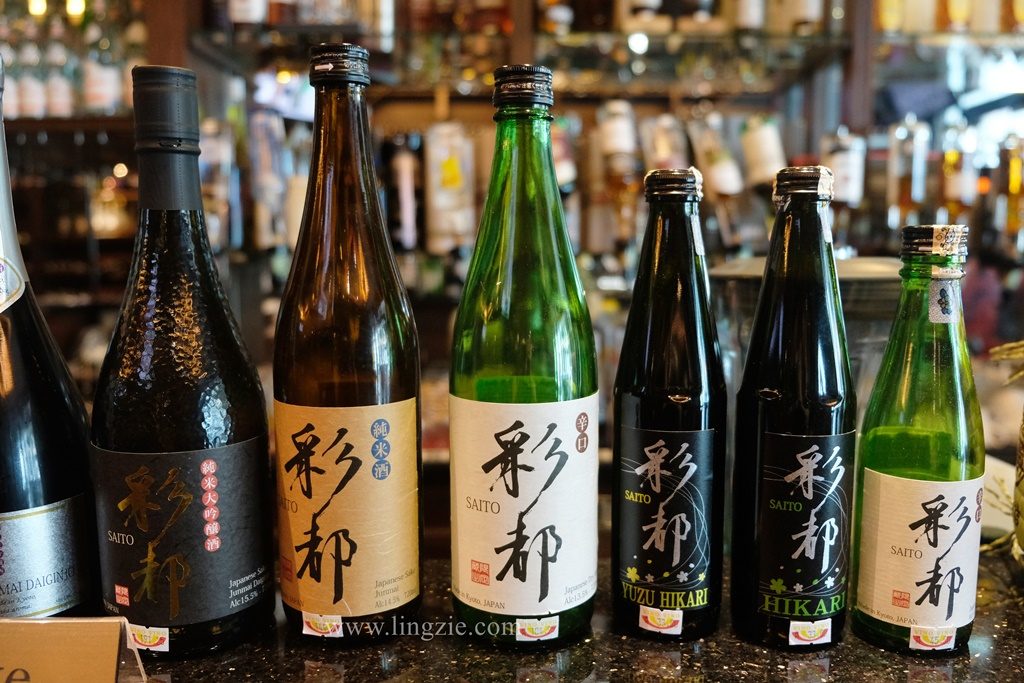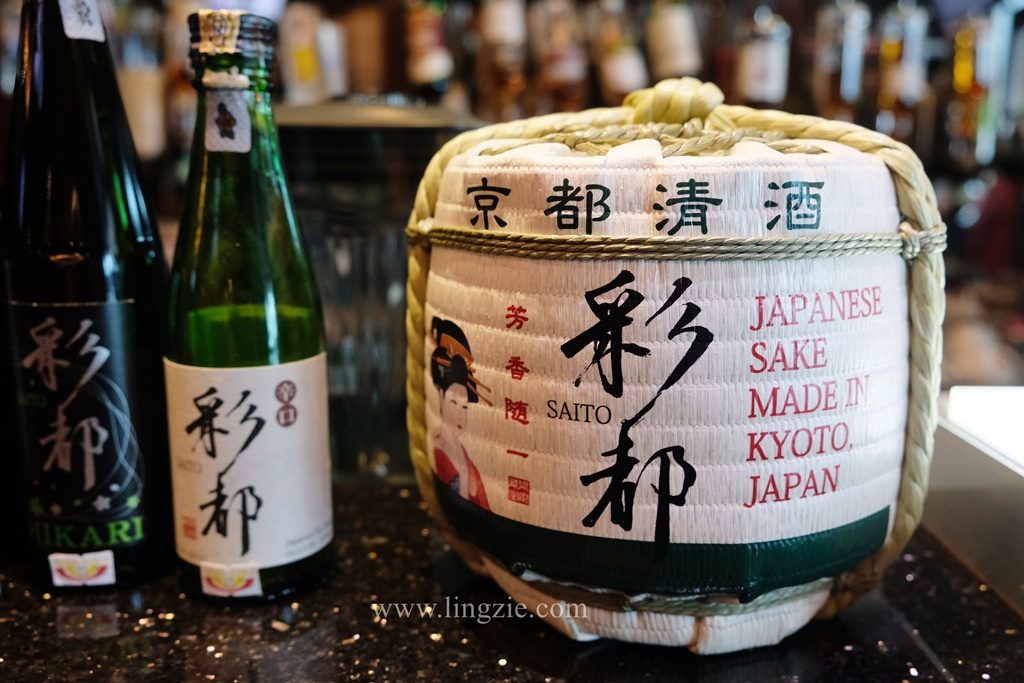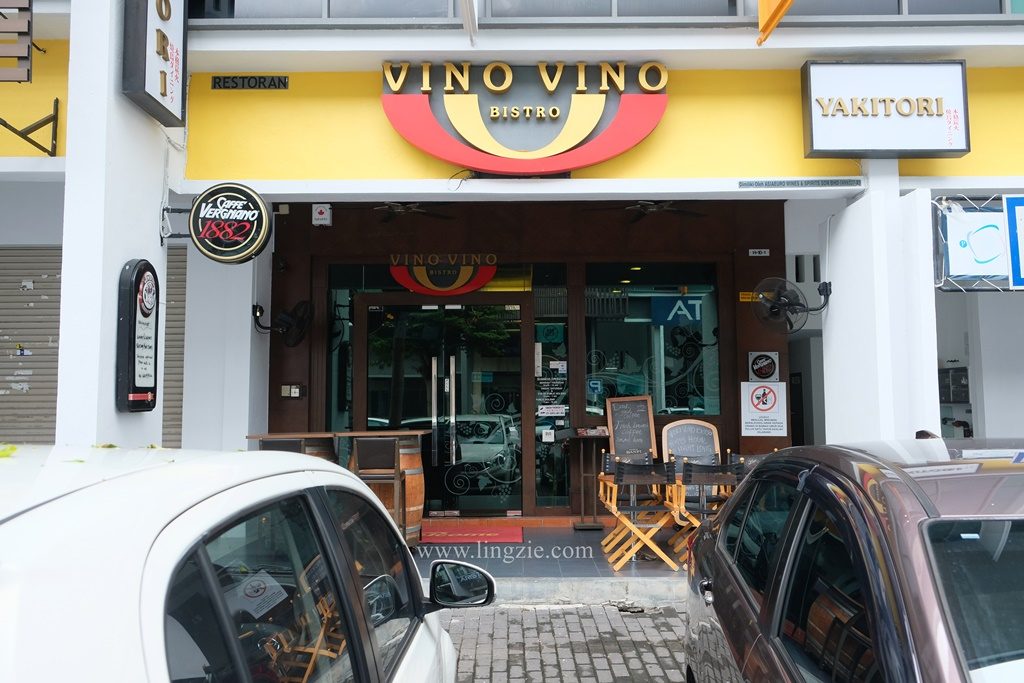 *Many thanks to Vino Vino Bistro for extending this invitation
The Essentials:-
Vino Vino Bistro
Address: Block H-10-3 Lorong Bayan Indah 2, Bay Avenue, 11900 Bayan Lepas, Penang
TEL: 04-645 99 22
Opening Hours: 12noon – 12 midnight Mon-Thurs; 12noon-1 a.m. Fri & Sat
(Closed on Sundays)