The festive season is upon us once again as Christmas songs fill the shopping malls and restaurants. If you're looking for a stylish venue for your Christmas celebration and get-togethers, G Hotel's Christmas buffet dinner is one you should not miss.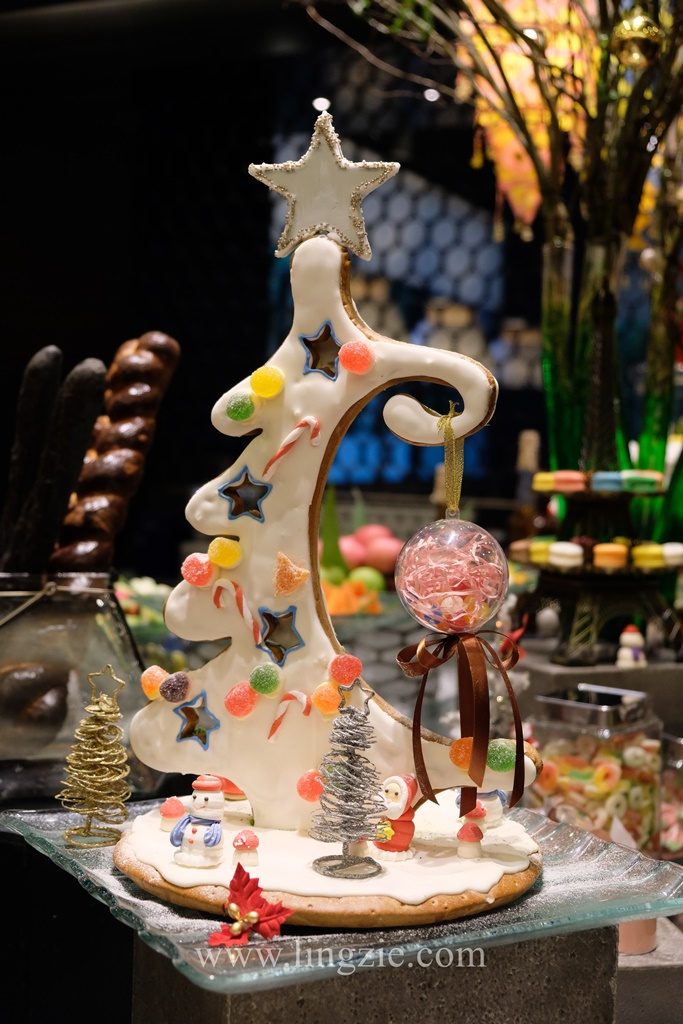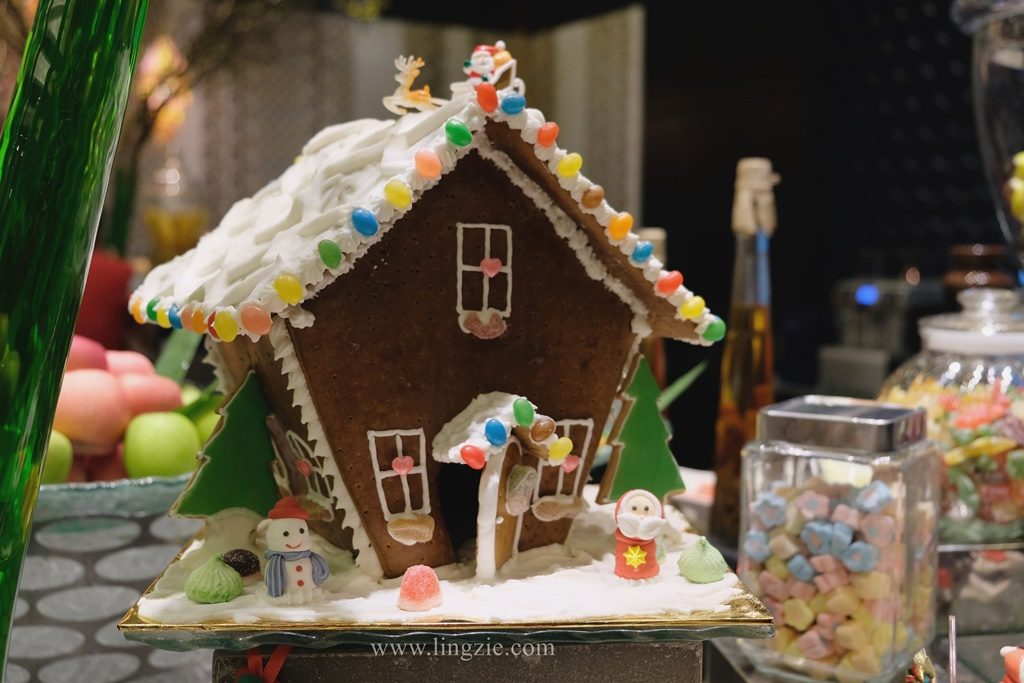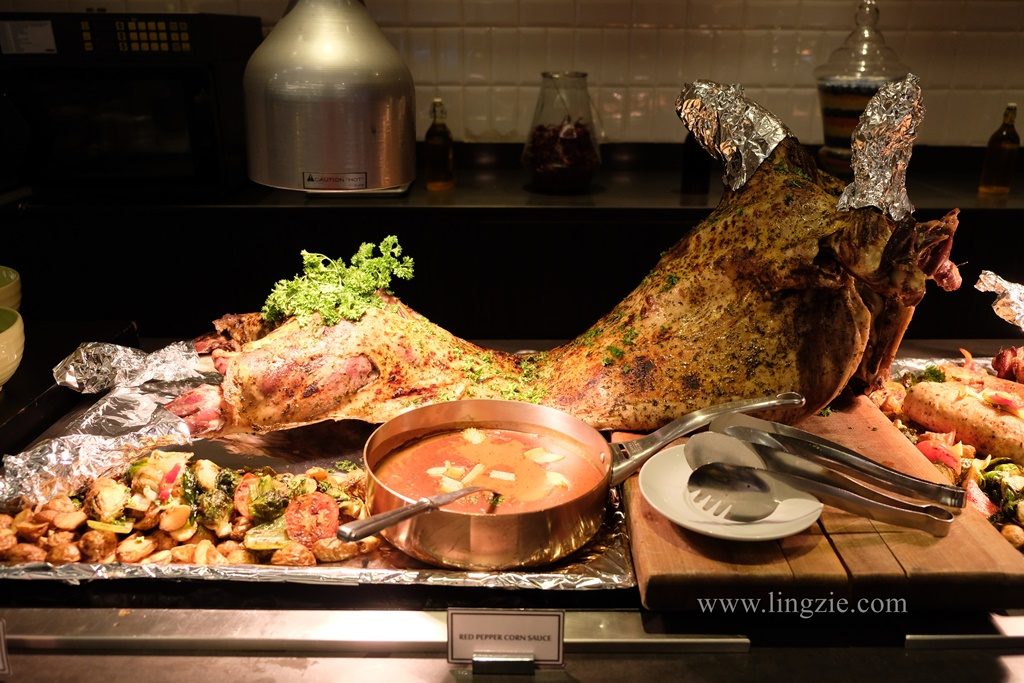 Roasted Baby Lamb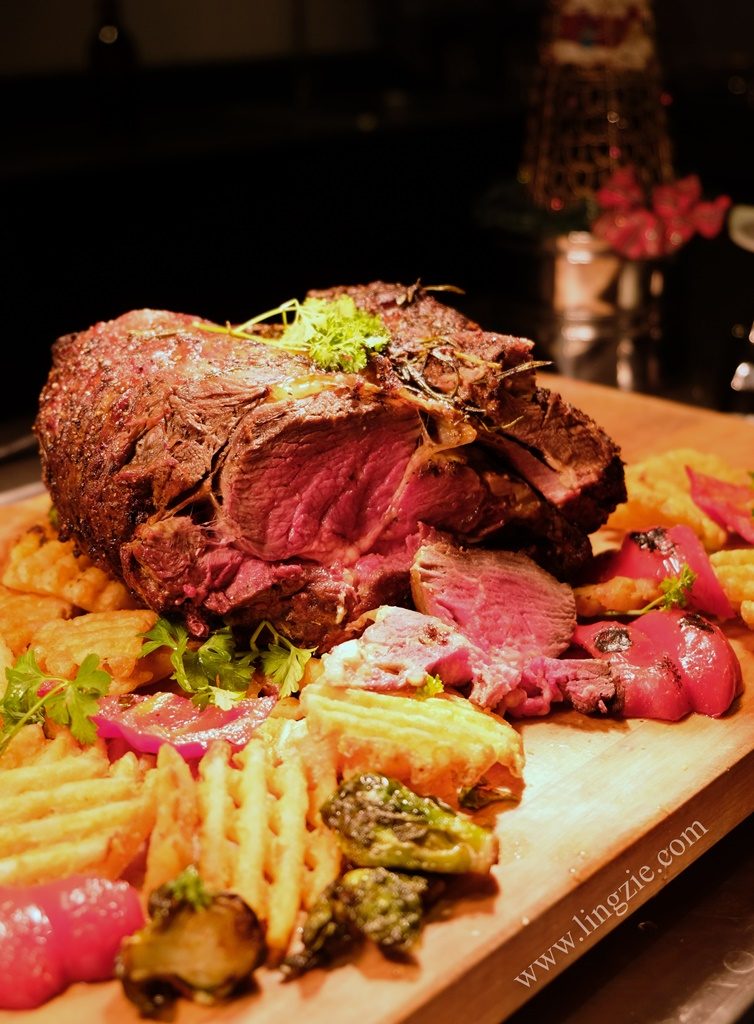 Roasted beef ribs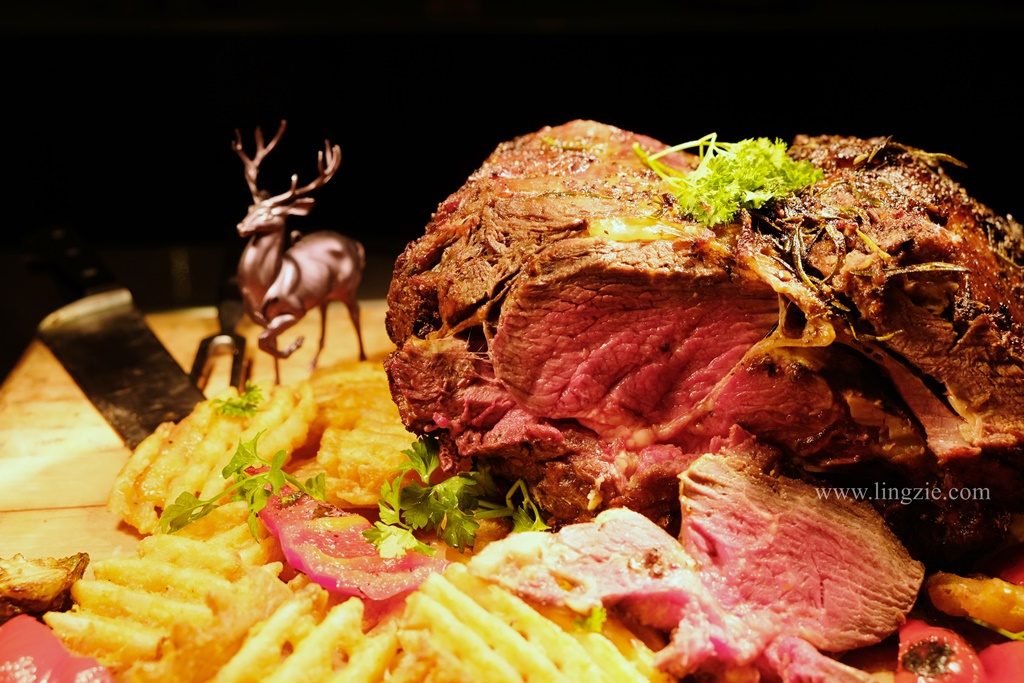 In addition to the roasted baby lamb and beef ribs, there will be Roasted Turkey with apple cranberry sauce as well for a truly festive air.
The Christmas buffet dinner is available at both Taste Cafe at G Hotel Gurney & Spoon Cafe at G Hotel Kelawai.
**EARLY BIRD PROMO** 15% off if you book BEFORE 9 December 2018
24 December 2018 
Christmas Eve Set Lunch @ Spoon Cafe G Hotel Kelawai RM35 12pm-3pm
Christmas Eve Buffet Dinner @ Taste Cafe G Hotel Gurney (RM180 Adult, RM90 Child) &
Spoon Cafe G Hotel Kelawai (RM170 Adult, RM85 Child) 6.30pm-11pm
25 December 2018
Christmas Day Buffet lunch @ Taste Cafe G Hotel Gurney RM125 (ADULT); RM65 (CHILD) 12pm-3pm;
Christmas Day Set Lunch @ Spoon Cafe G Hotel Kelawai (RM80) 12pm-3pm
Christmas Day Buffet Dinner @ Taste Cafe G Hotel Gurney (RM180 Adult, RM90 Child) &
Spoon Cafe G Hotel Kelawai (RM170 Adult, RM85 Child) 6.30pm-11pm
Add on RM75 for free flow house wine & beer. 50% discount for children aged between 6-12yrs old.
Other Promotions:-
Roast Turkey Takeaway (4-5kg for 20-25 servings) RM399 *Order before 15 December 2018, early bird price at RM350 only*
Whole and imported from US, marinated with traditional herbs & spice and roasted to perfection with stuffing filled with roasted chestnuts, chipolata, aromatic onions and more. Cranberry sauce and gravy included.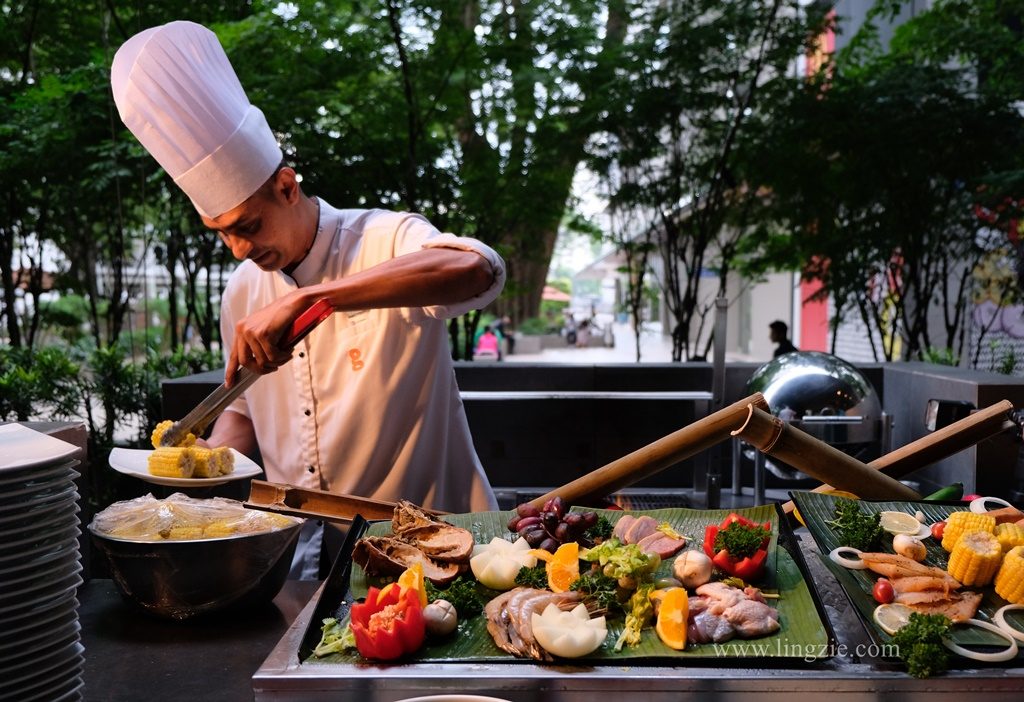 Do not miss the lava stone BBQ grill station at G Hotel Gurney's Taste Cafe which serves an array of meats, lamb chops, seafood and Bratwurst sausages accompanied with tantalizing condiments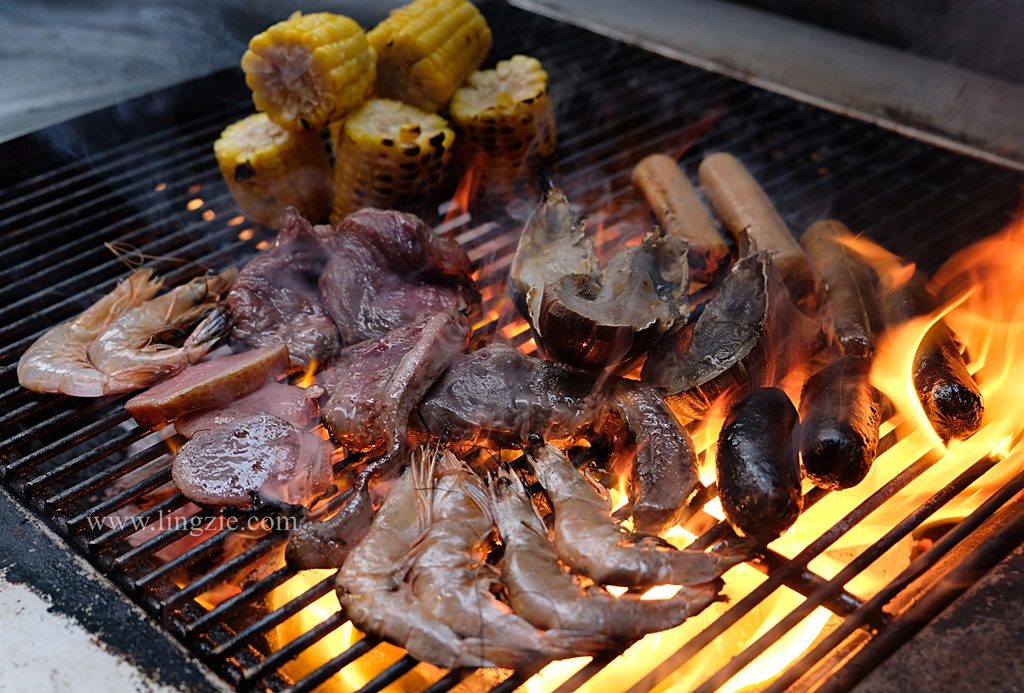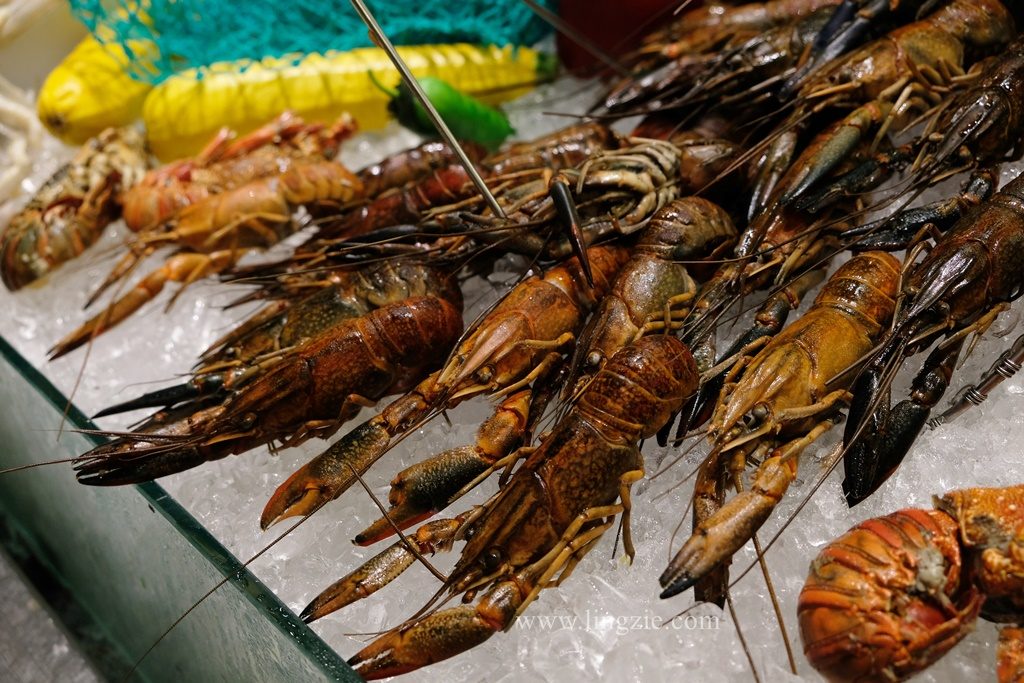 Seafood on Ice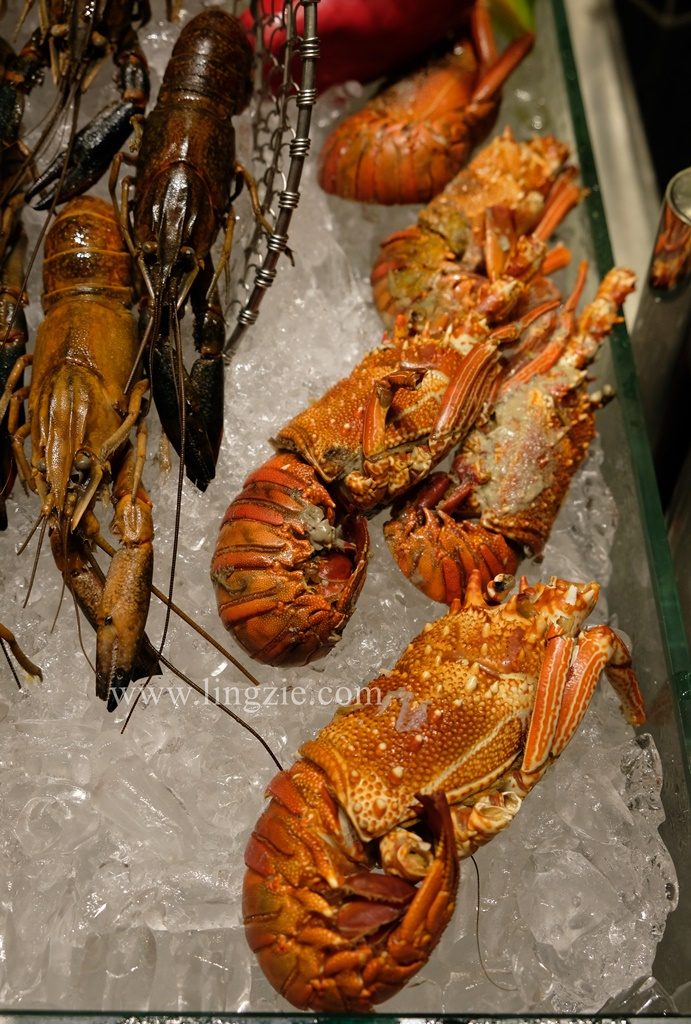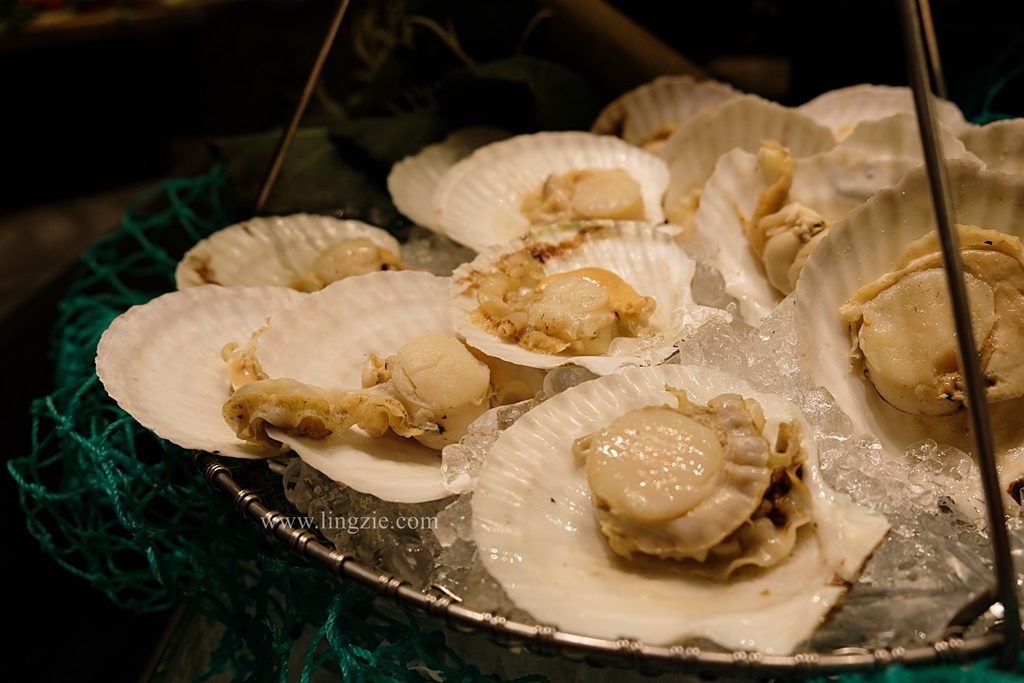 Scallops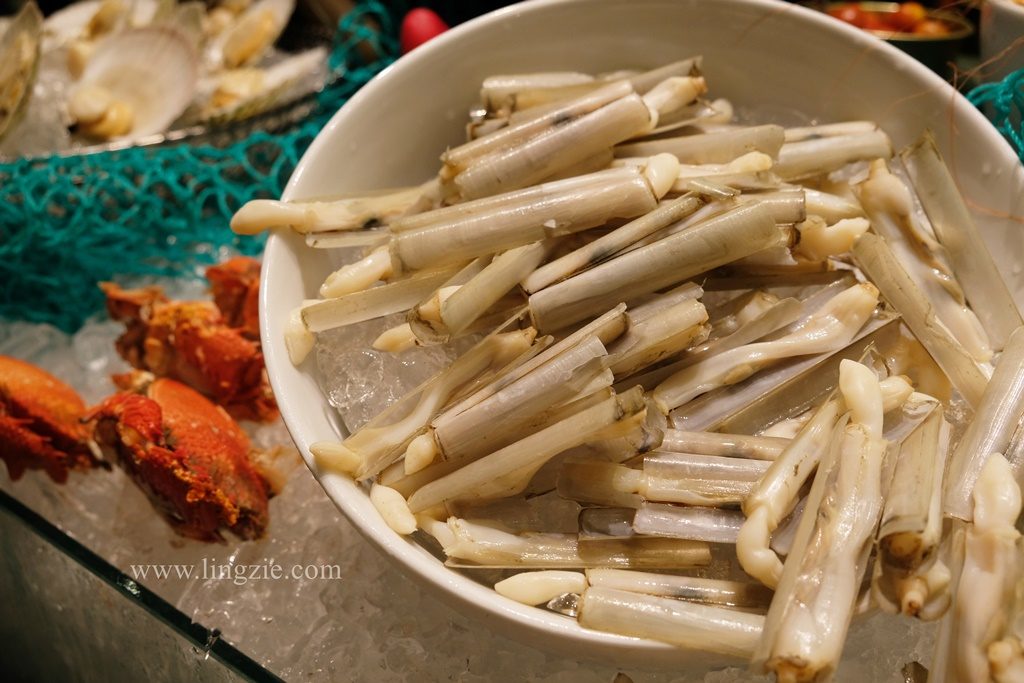 Razor Clams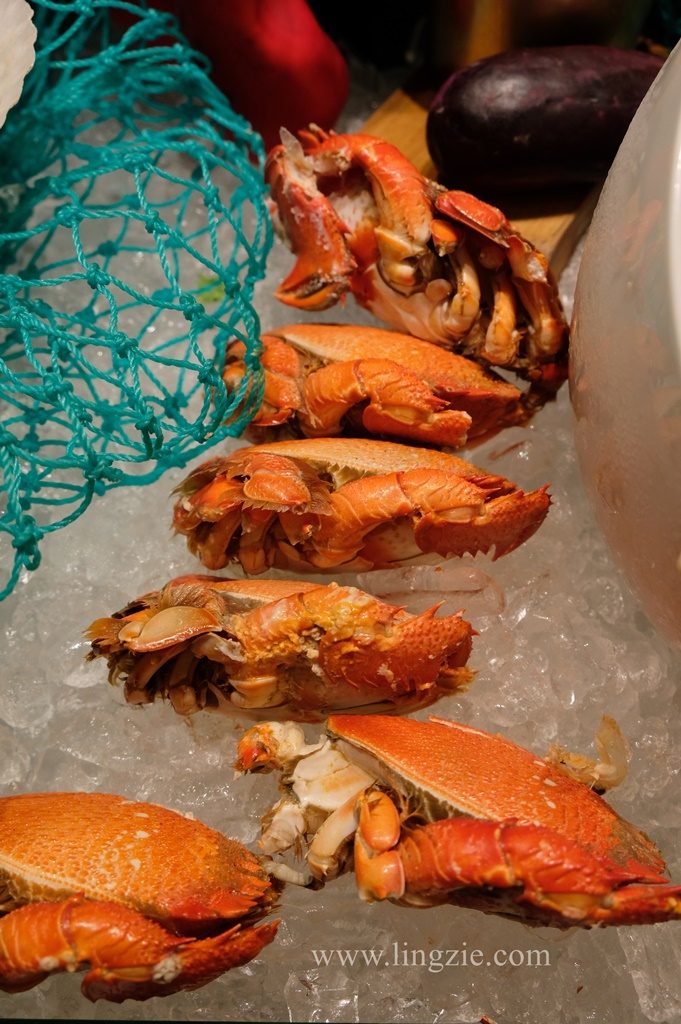 Crabs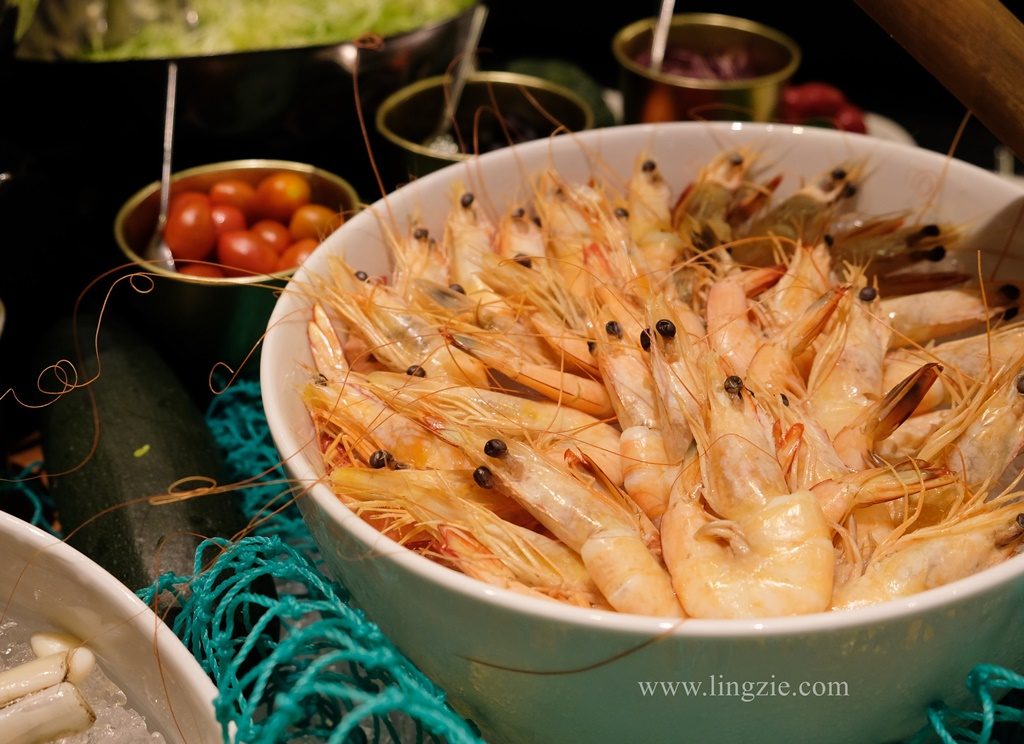 Chilled Tiger Prawns
Over to appetizers and cold cuts, there are plenty to whet one's appetite. These include antipasto, smoked butterfish and chicken slices plus roasted root vegetables. Not forgetting salmon and butterfish sashimi too!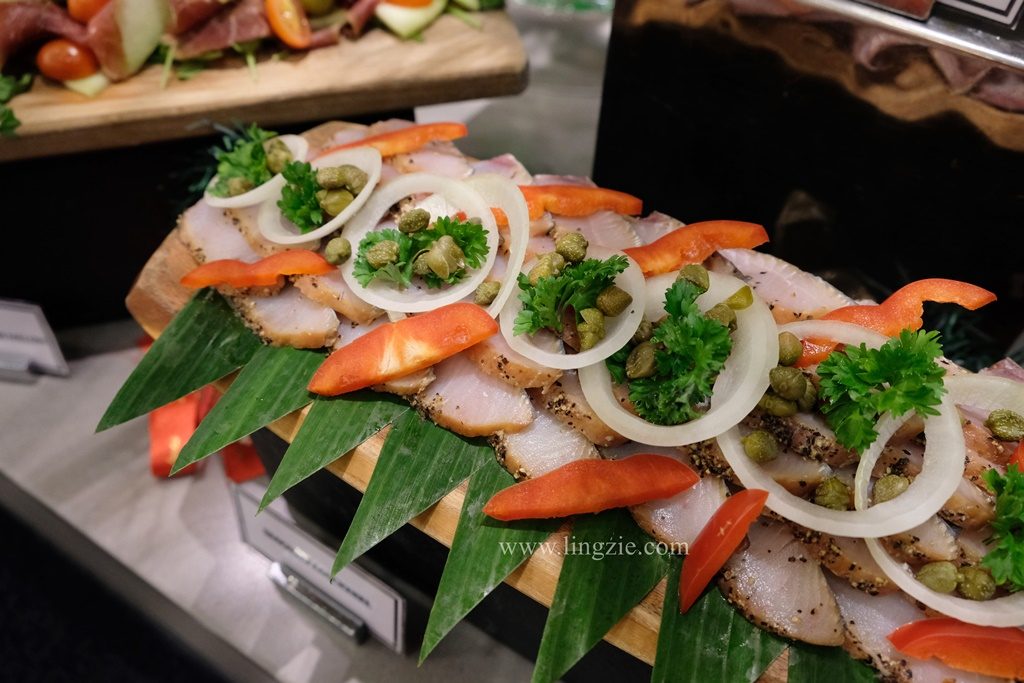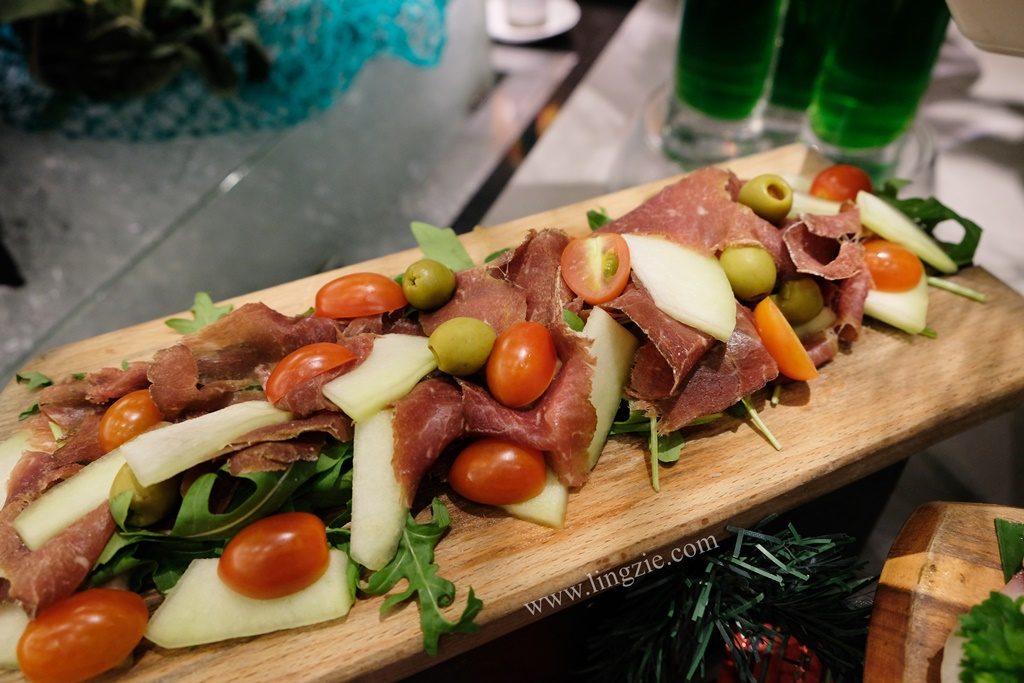 Air Dried Beef with melon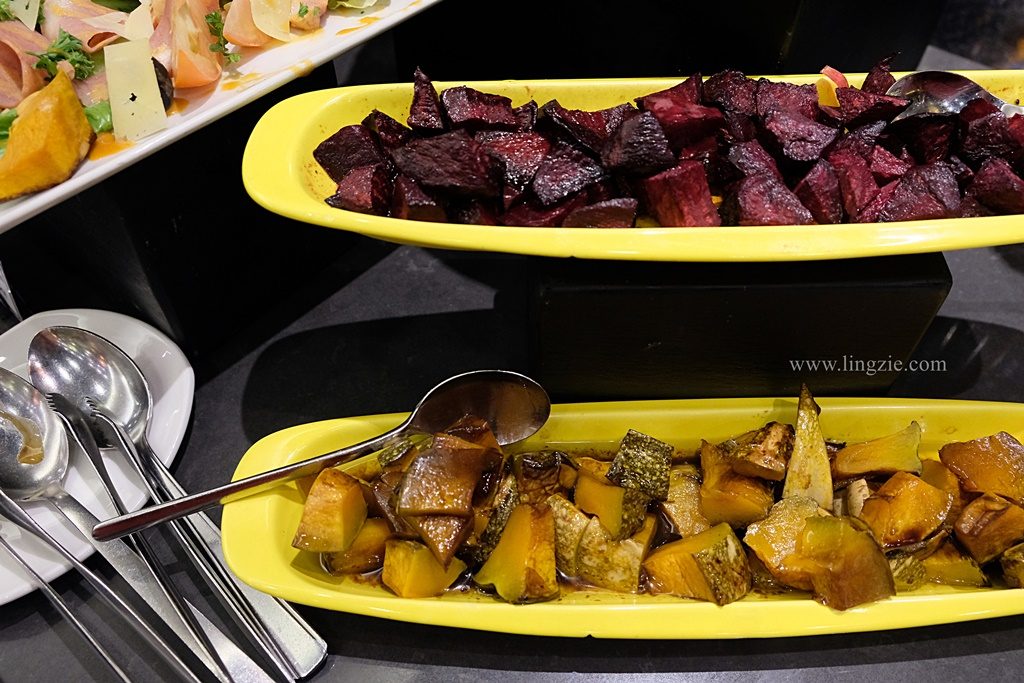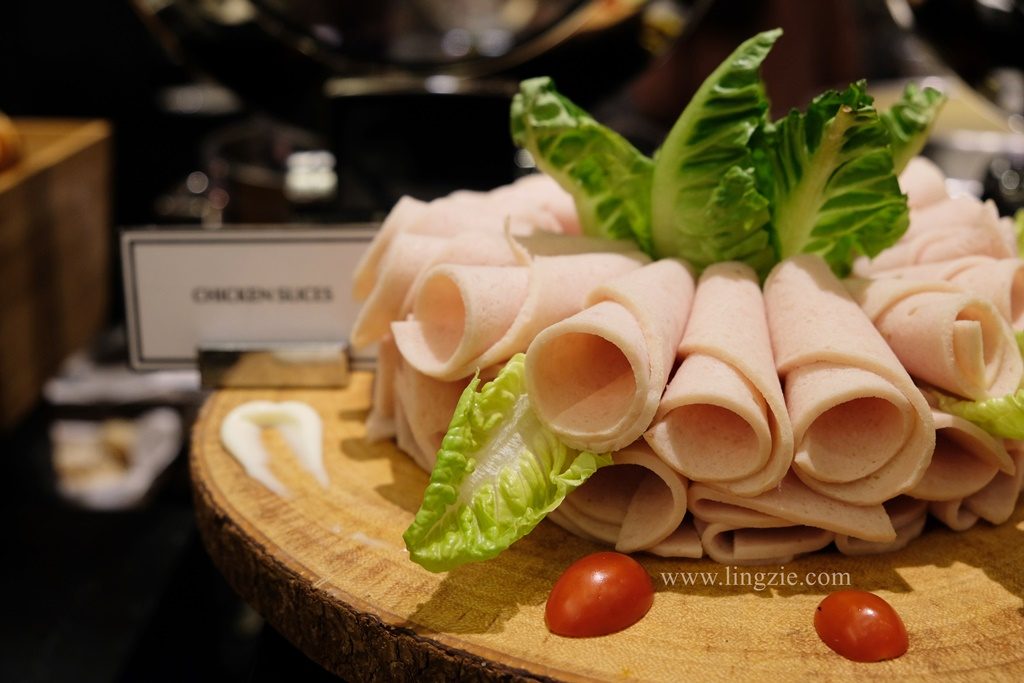 Chicken Slices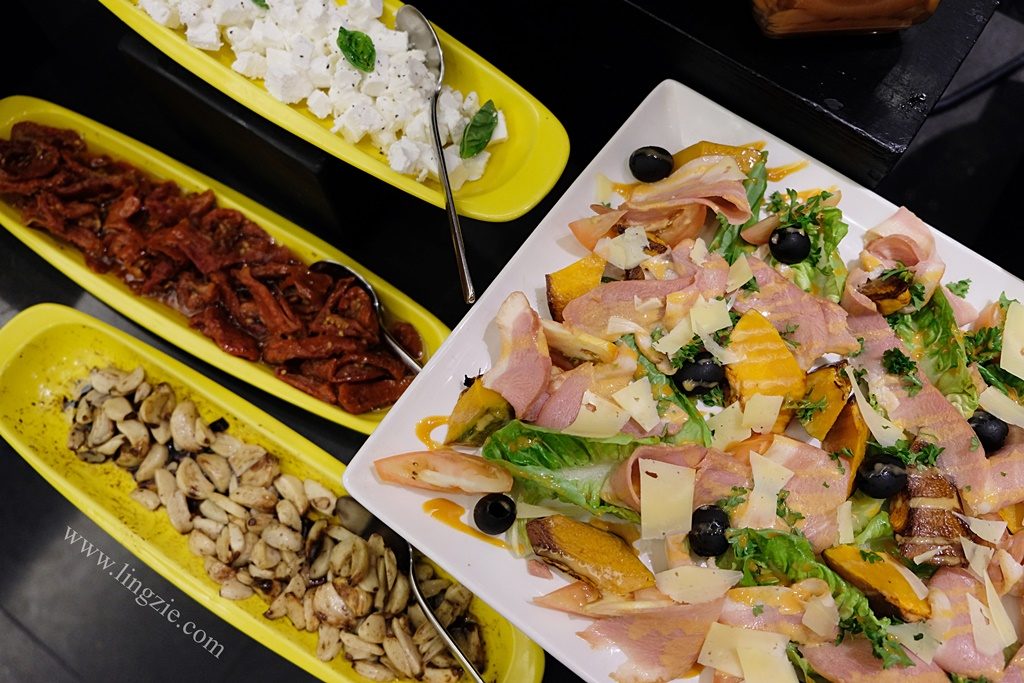 Anti pasto and Roasted pumpkin salad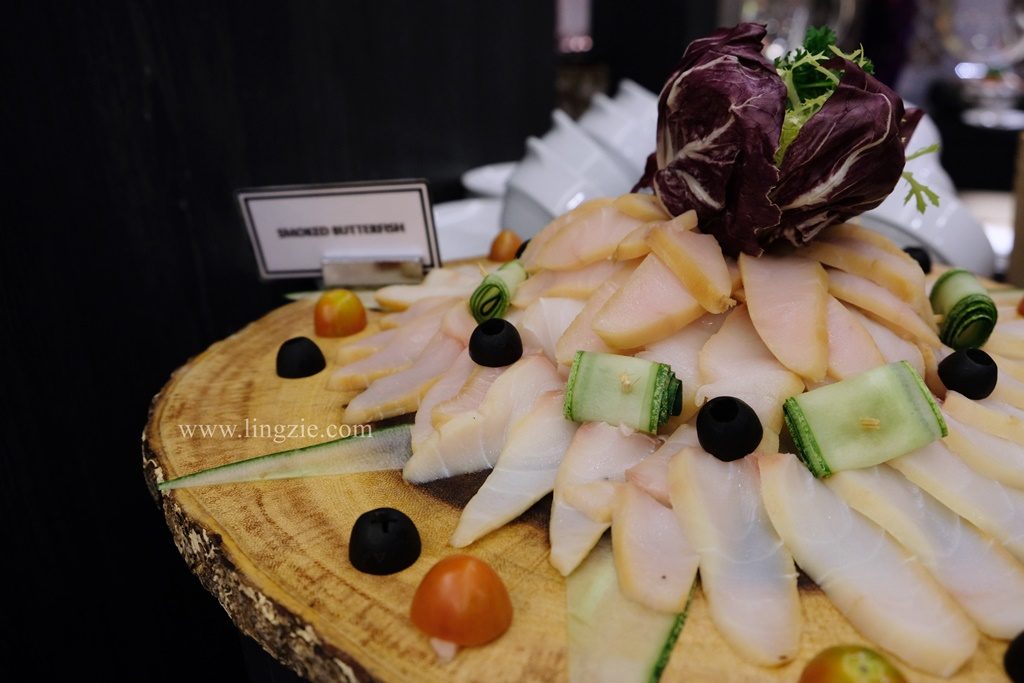 Smoked Butterfish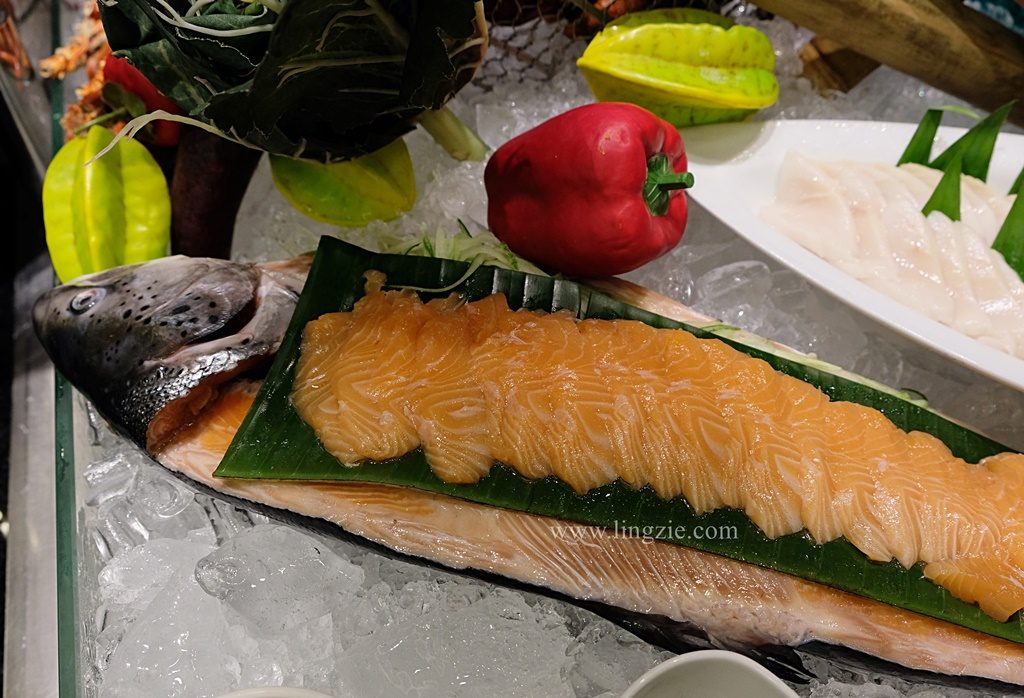 Sashimi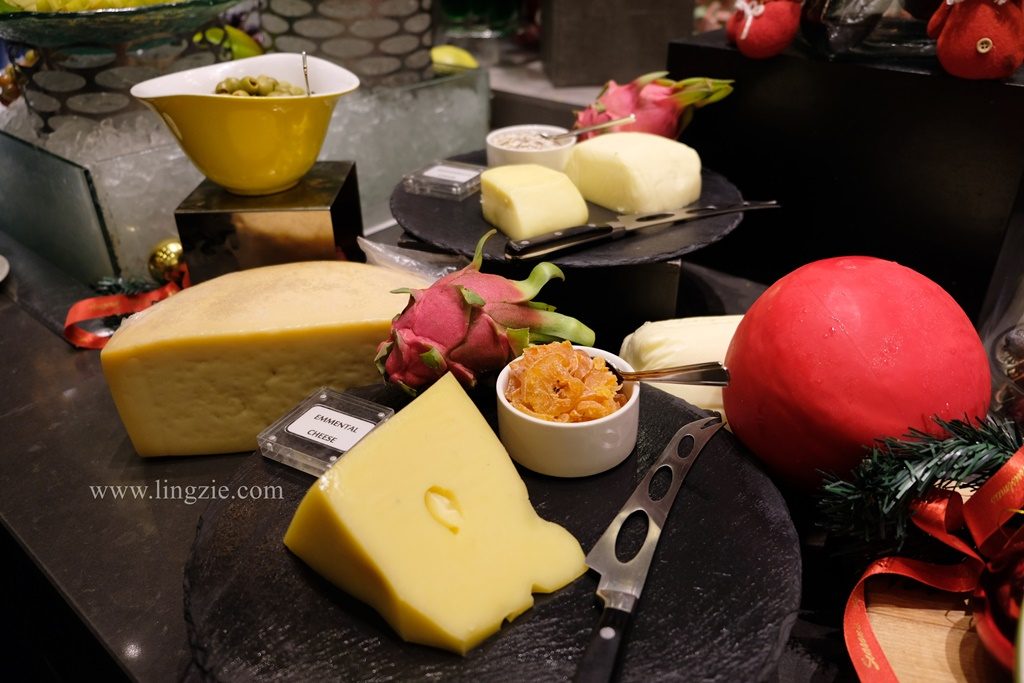 Cheese Platter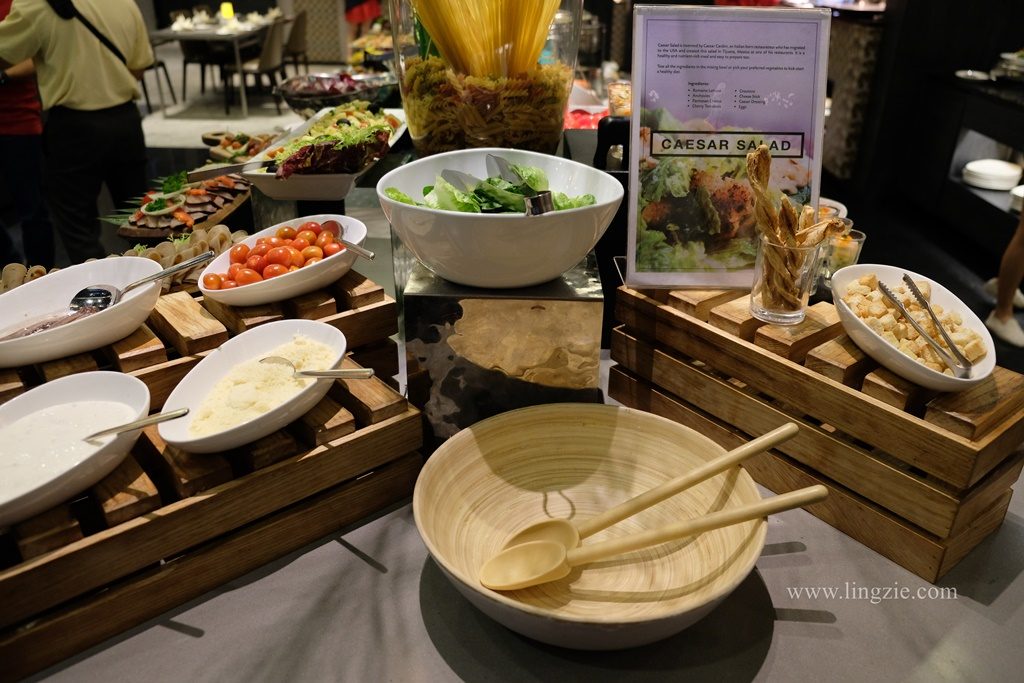 Caesar Salad Corner
Moving onto the mains, I thoroughly enjoyed the almond butter rice, vegetarian mushroom pie and the pan seared duck with fruity sauce. The cranberry, almond and spinach lasagna was pretty good too.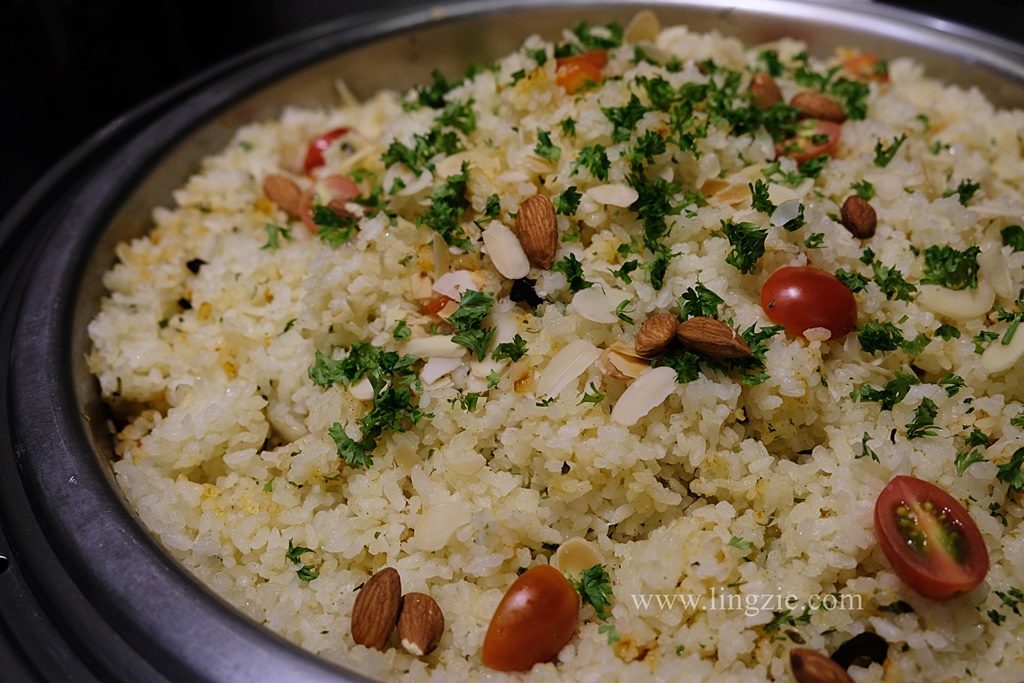 Almond Butter Rice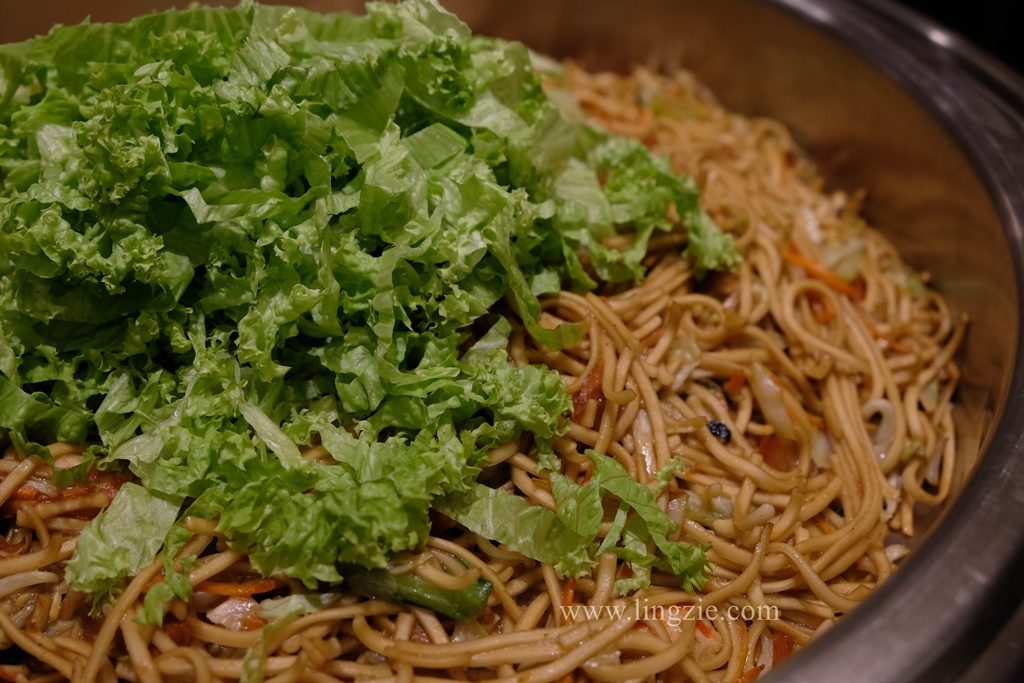 Fried Vegetarian Udon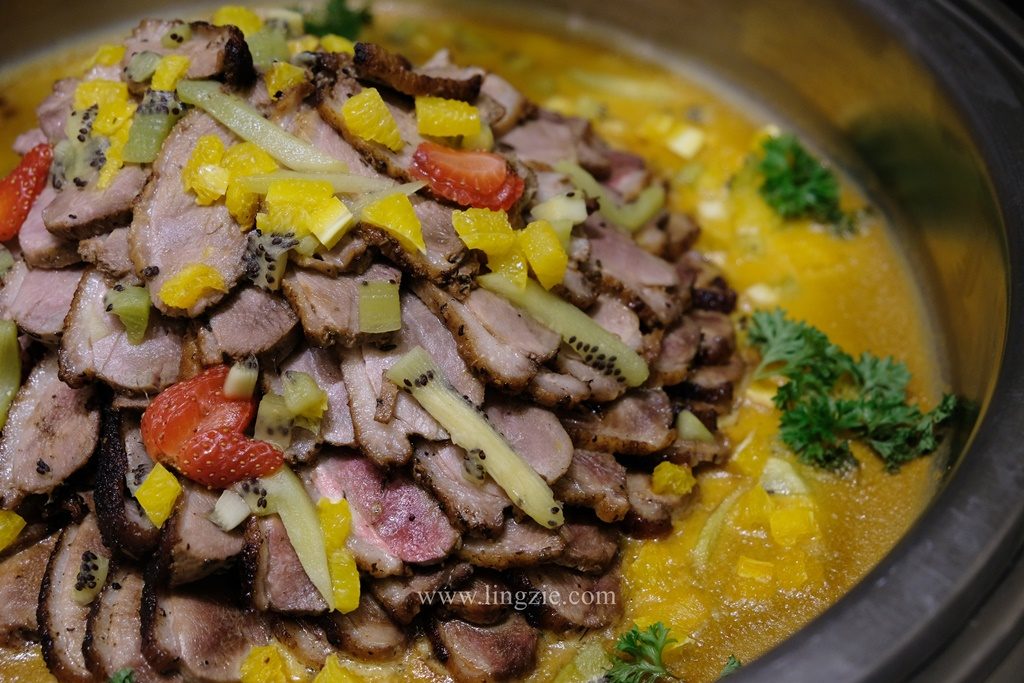 Pan Seared Duck with Fruity Sauce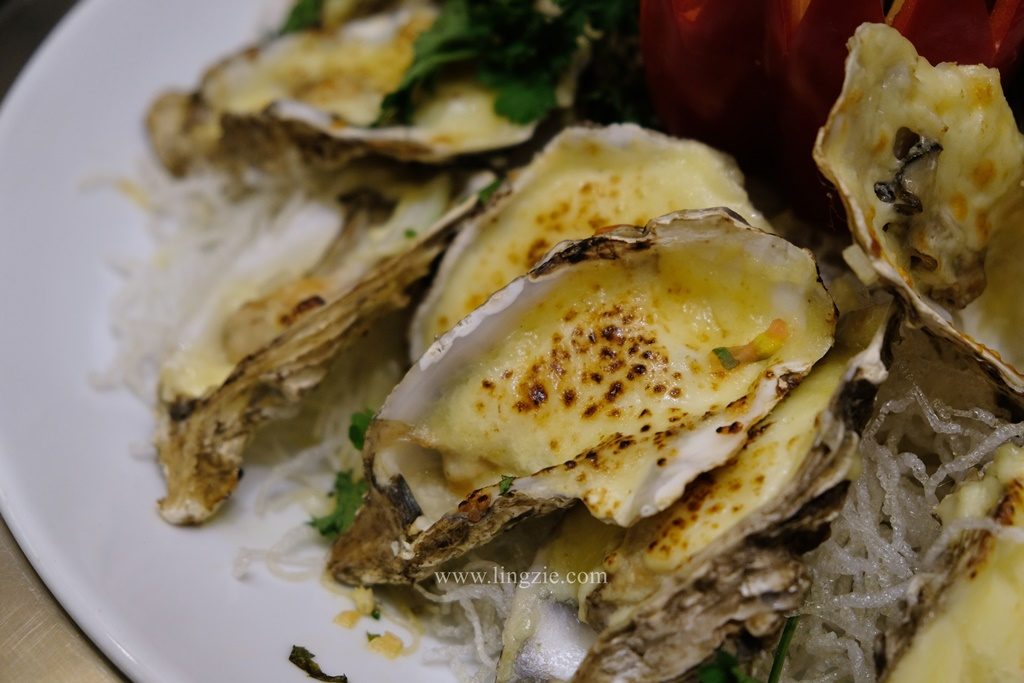 Oyster Au Gratin with Mango Salsa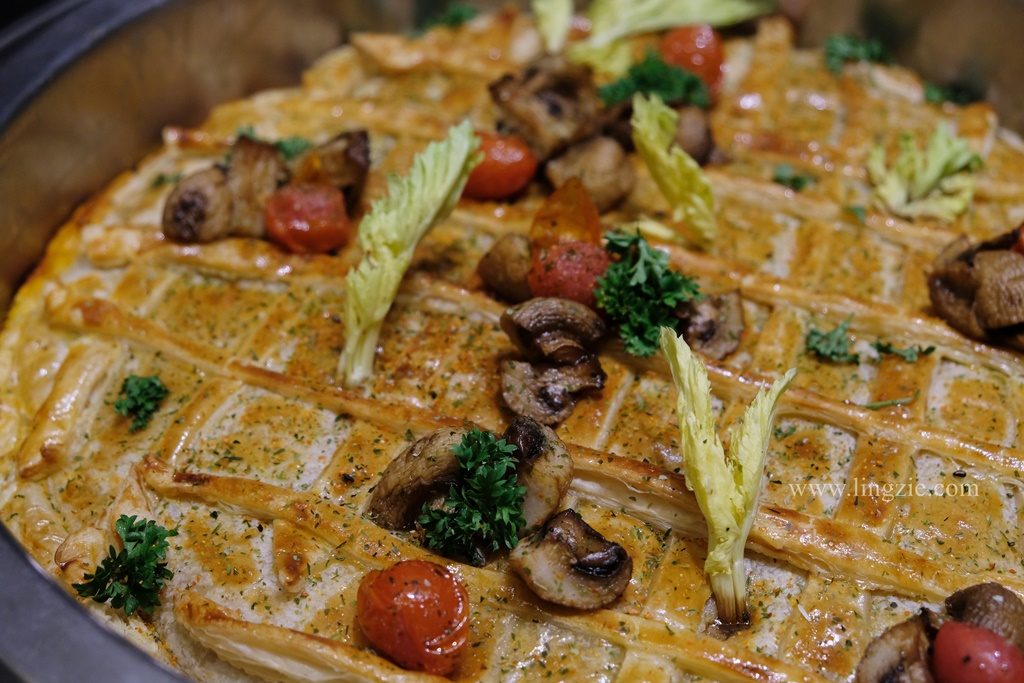 Vegetarian Mushroom Pie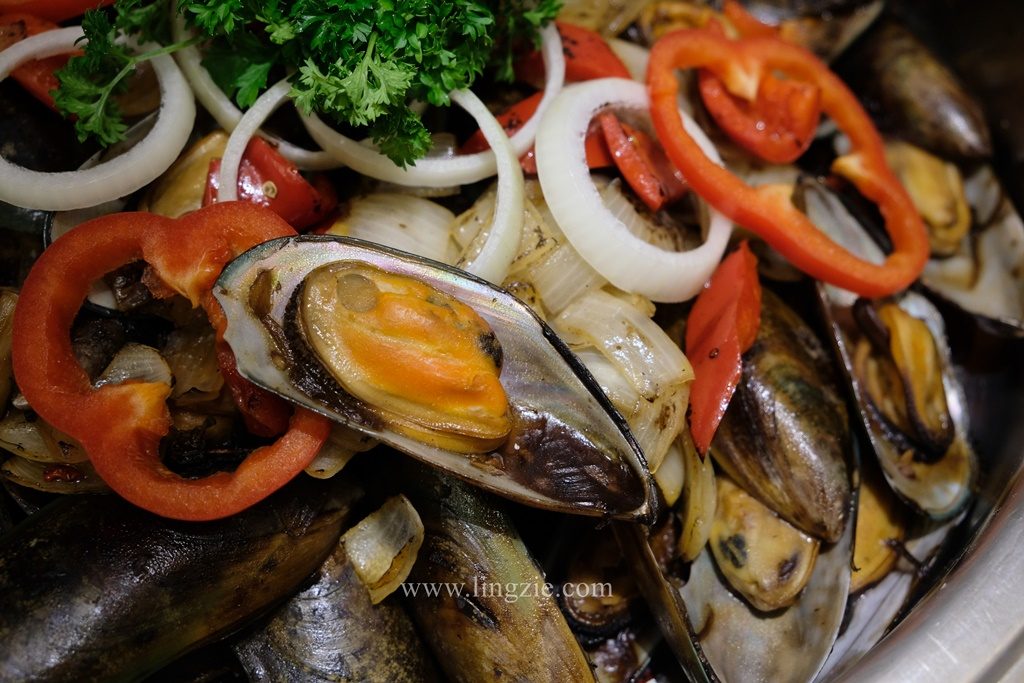 Stir Fried Mussel with capsicum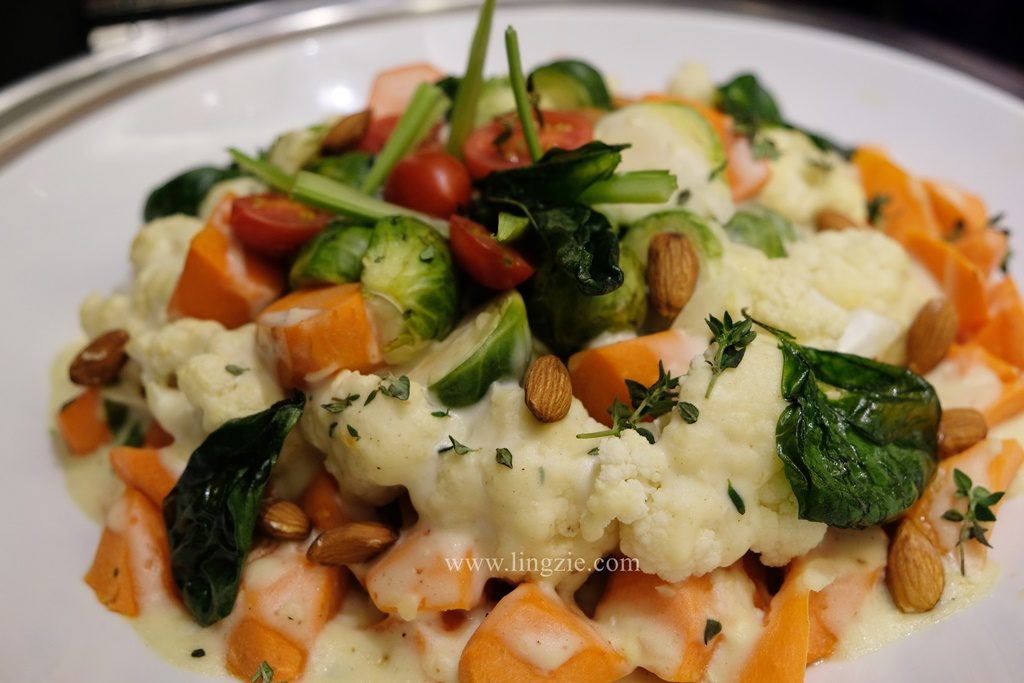 Buttered Vegetables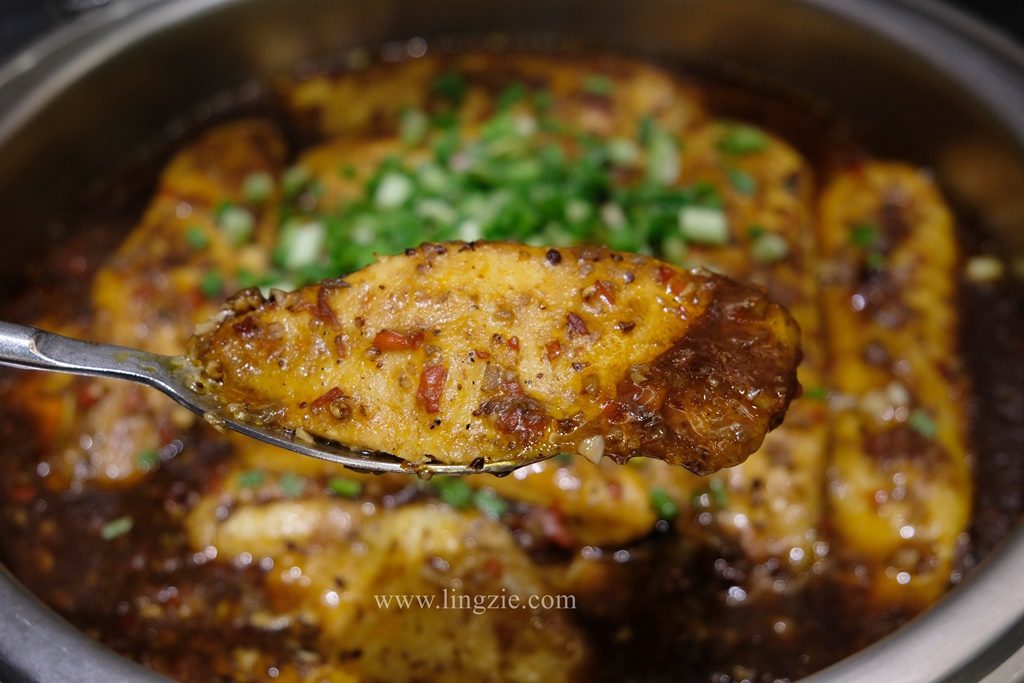 Grilled Fish with Chilli Bean Sauce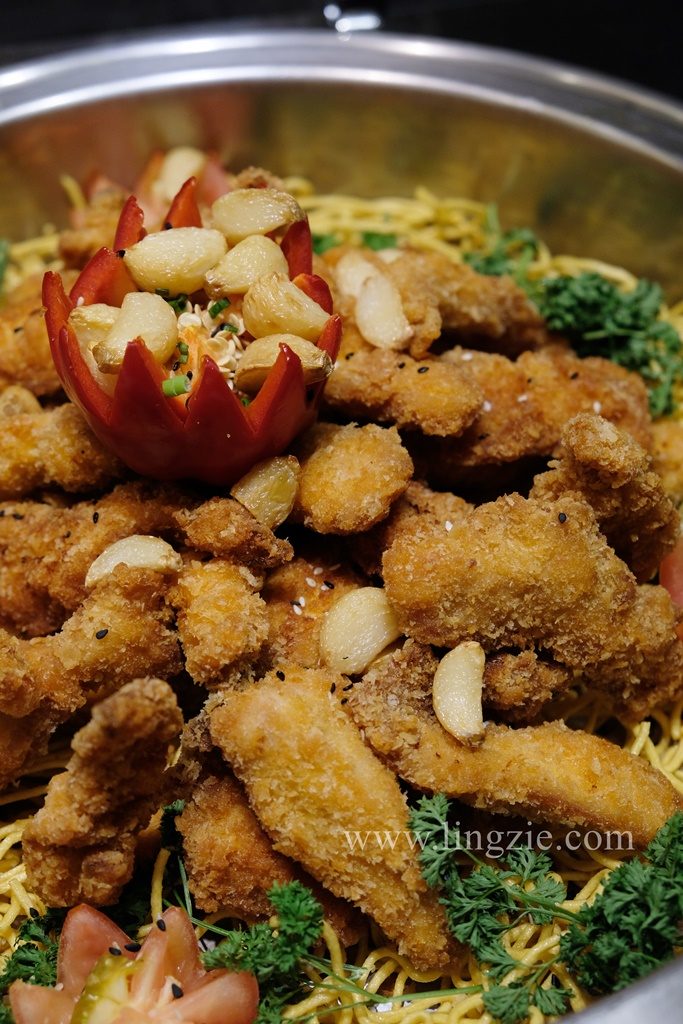 Chicken Finger Schnitzel with tartar sauce
The impressive dessert spread definitely put a smile on my face. There were lots of petite and dainty desserts to choose from, including a decadent warm chocolate pudding with vanilla sauce. Since it's Christmas, one should not leave out the Christmas yule log cake and Christstollen. Meanwhile, kids and adult alike would most likely gravitate to the chocolate fountain too.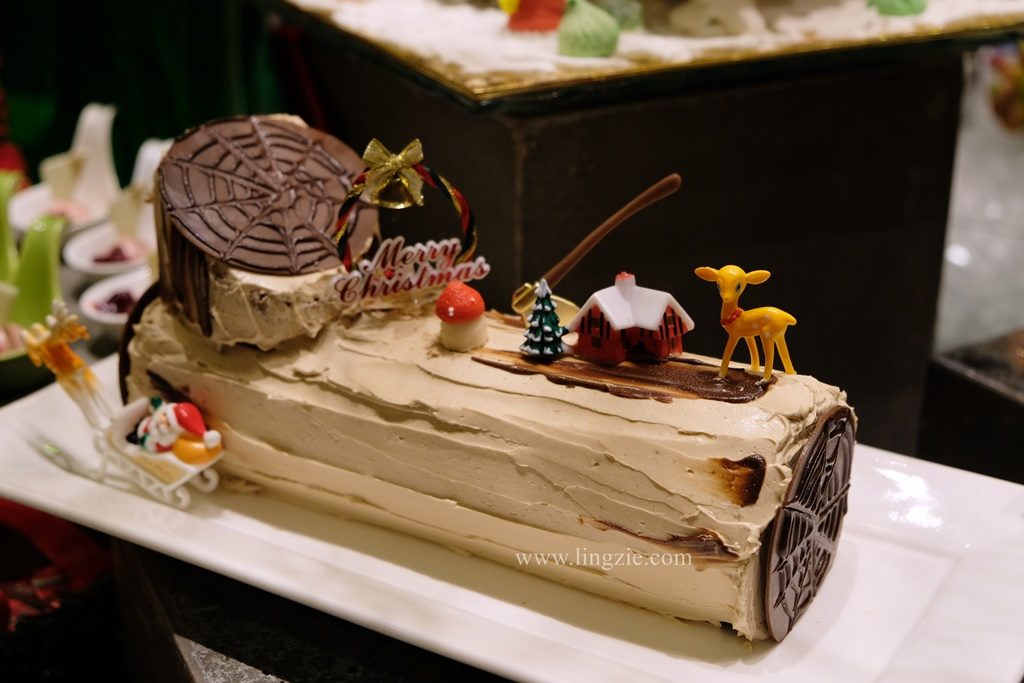 Christmas Yule Log Cake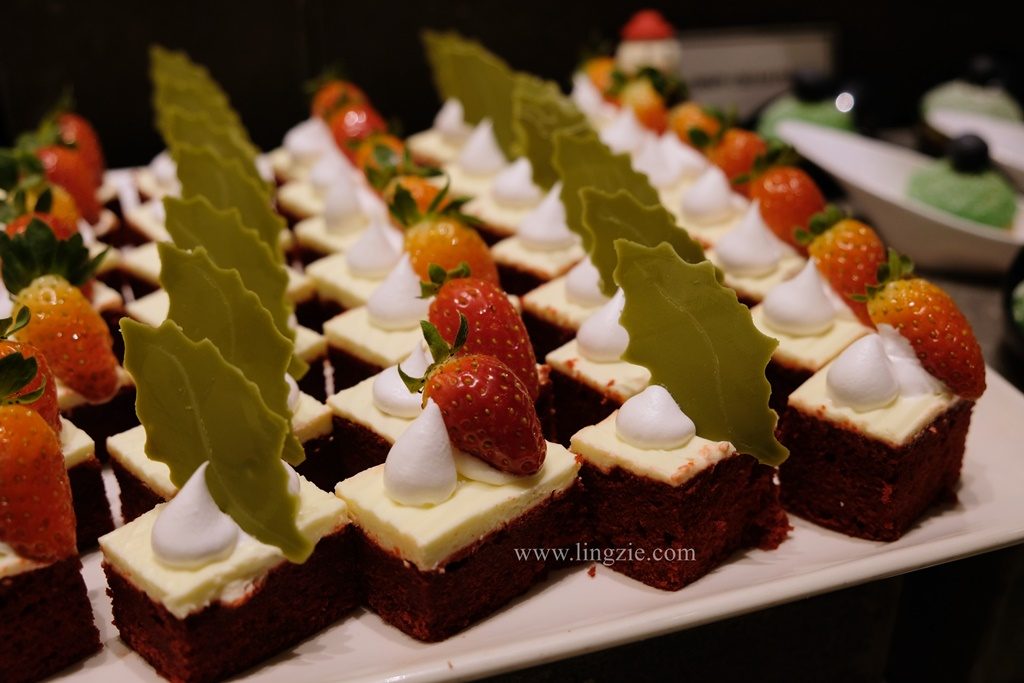 Red Velvet Cake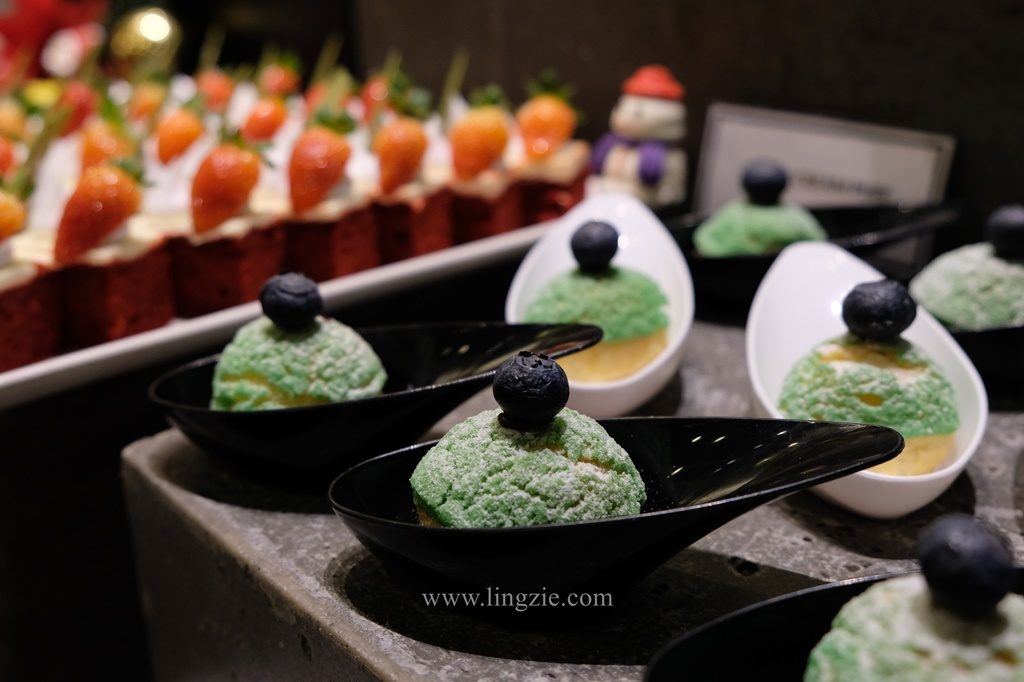 Crispy cream puff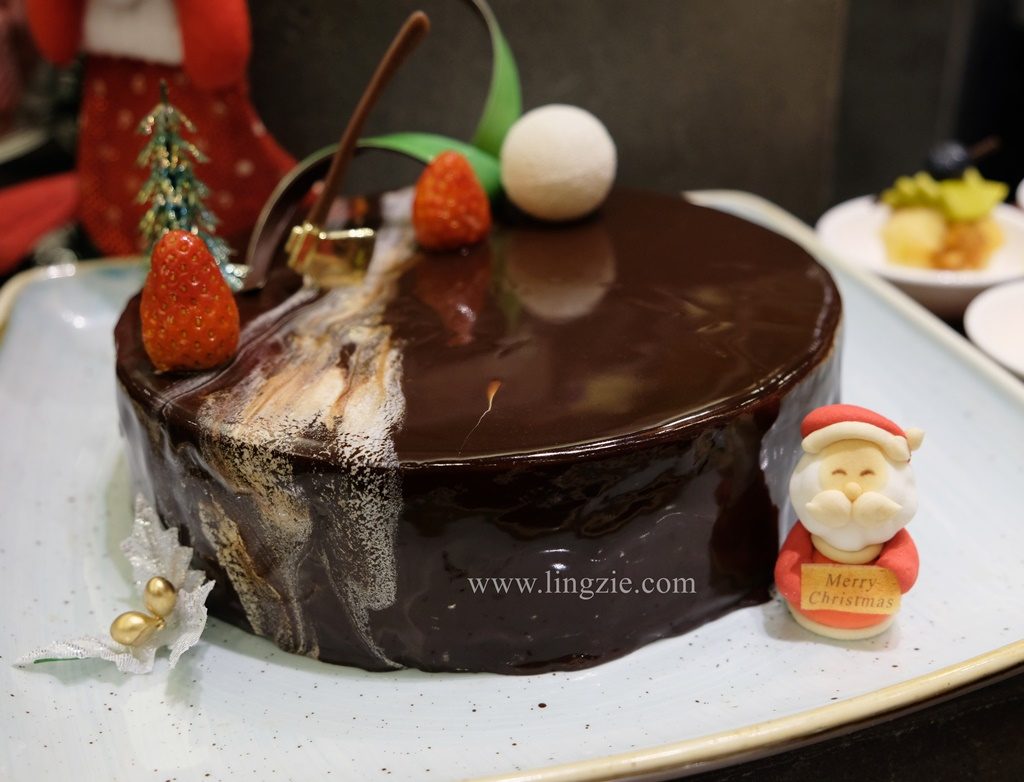 Dark chocolate mousse with Gingerbread spice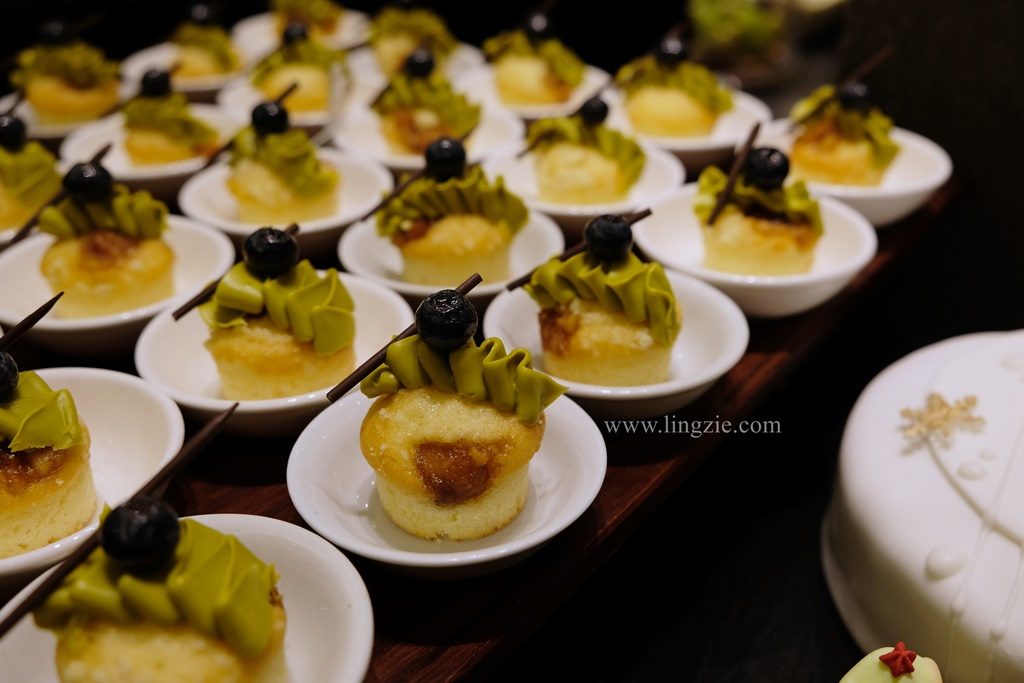 Caramel Macadamia Pistachio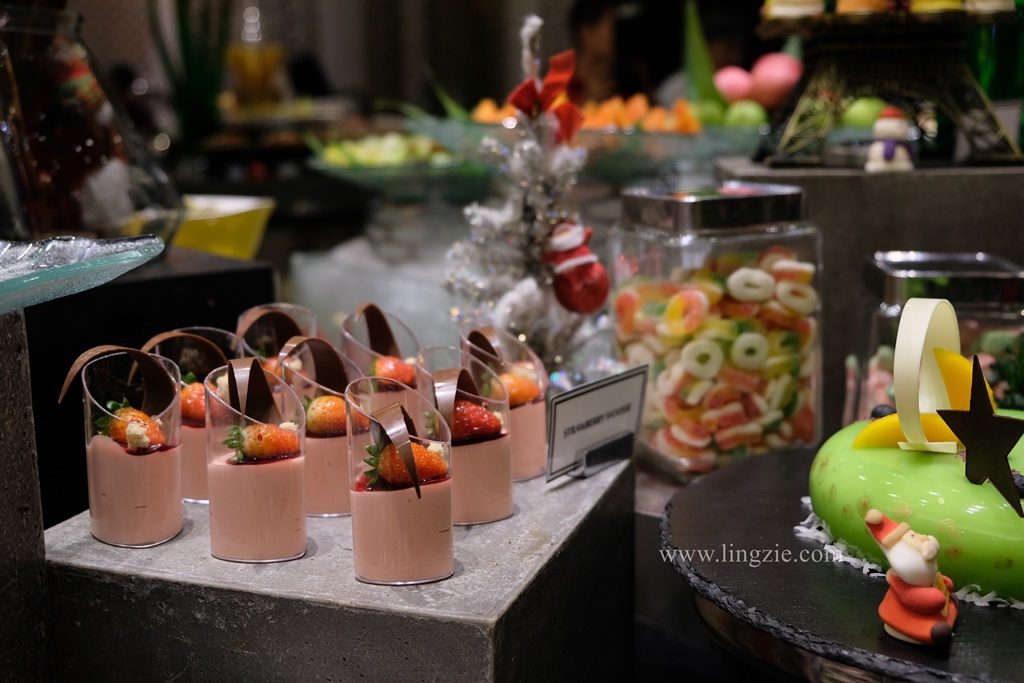 Strawberry Panna Cotta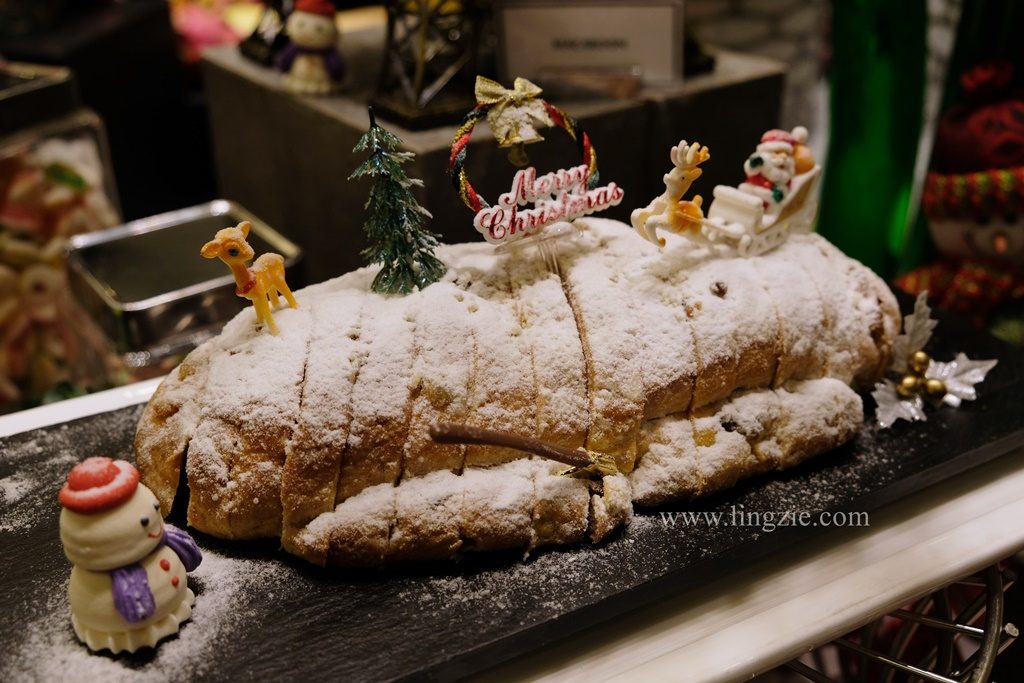 Christmas Stollen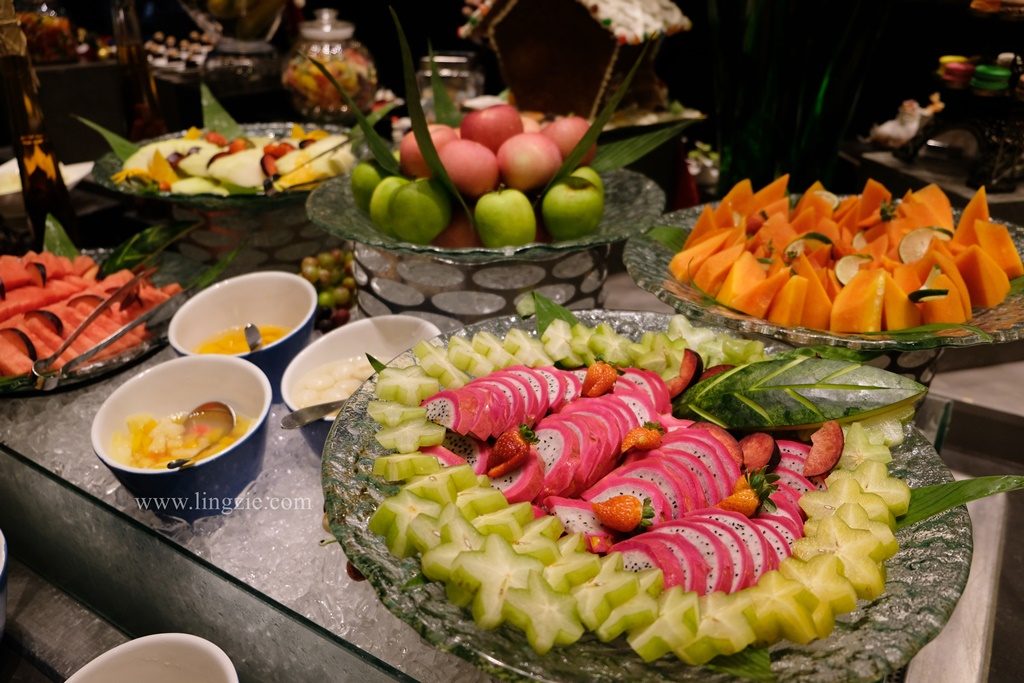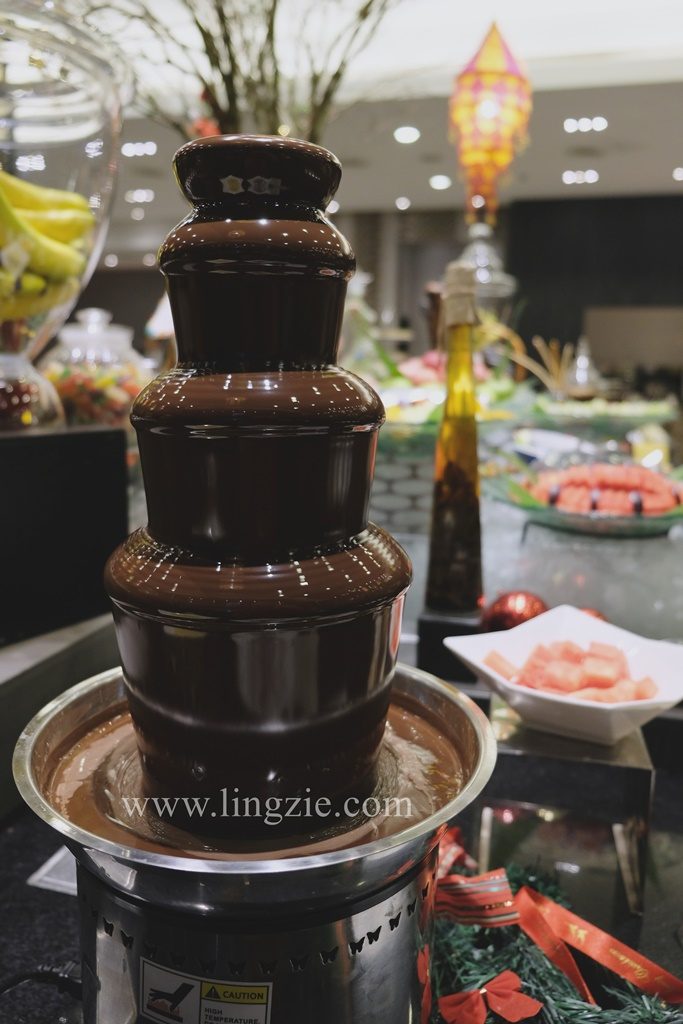 Chocolate Fountain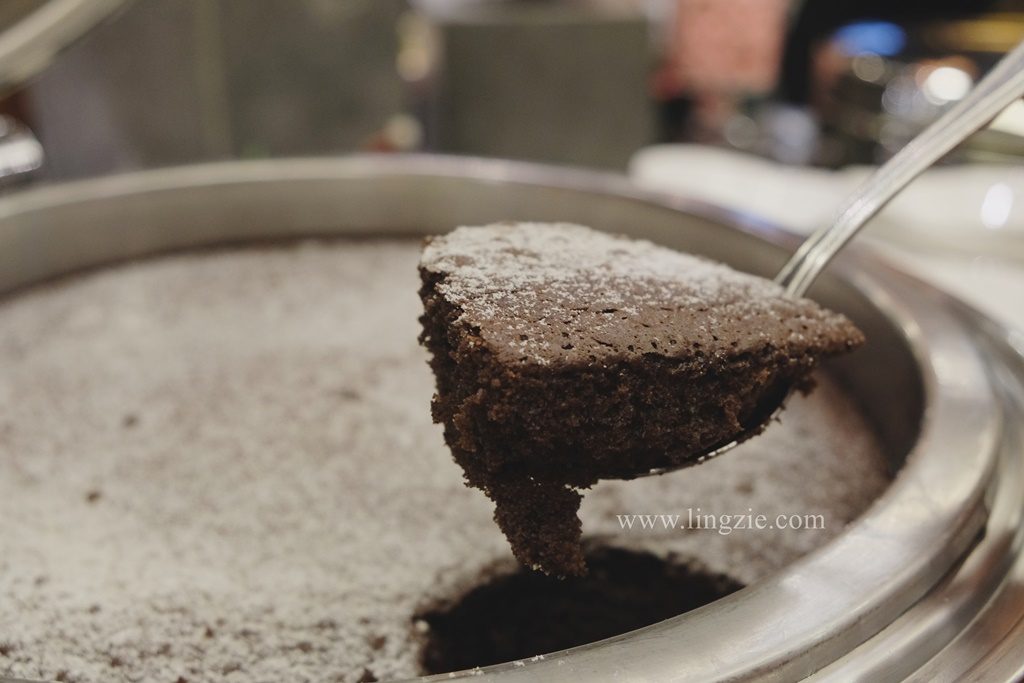 Warm Chocolate Christmas Pudding with Vanilla sauce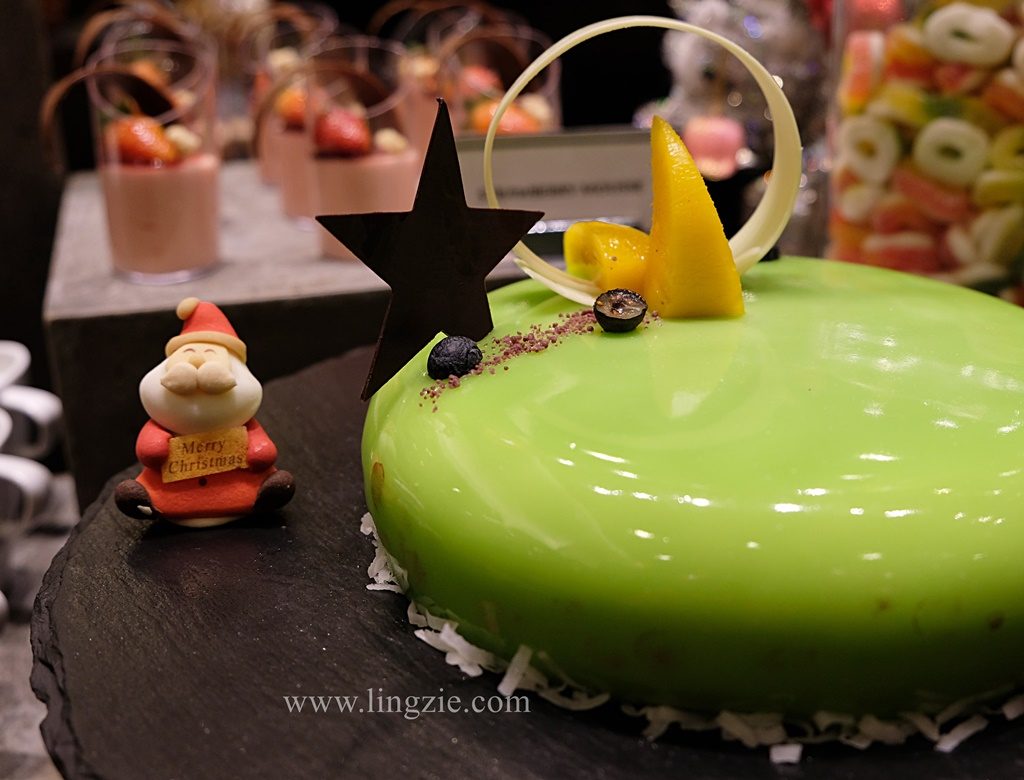 White Chocolate Basil with Mango Sauce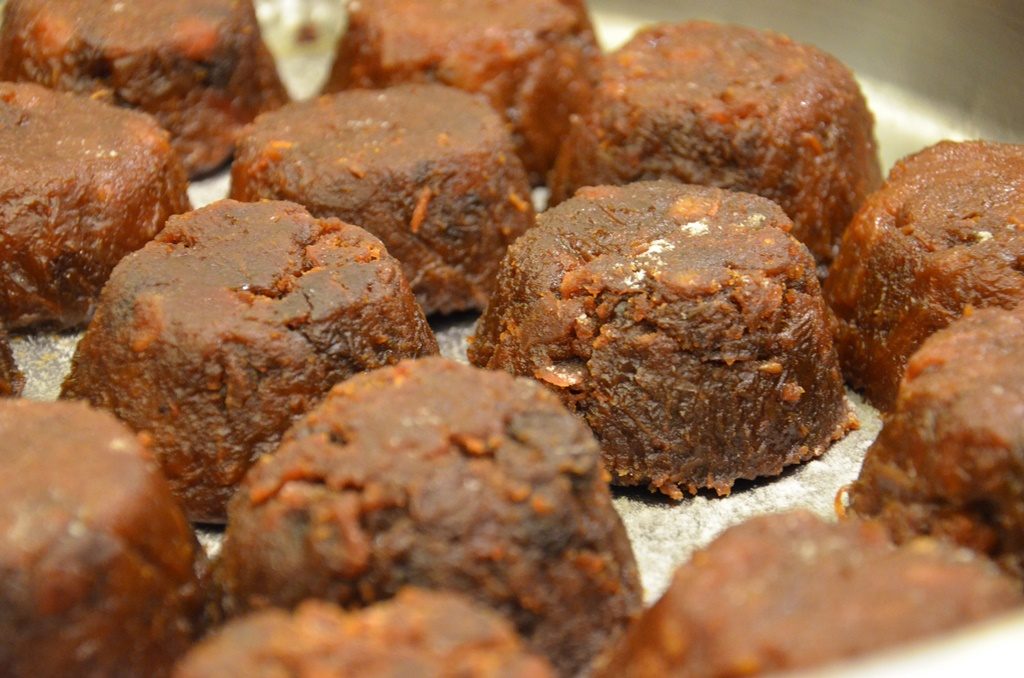 Christmas Pudding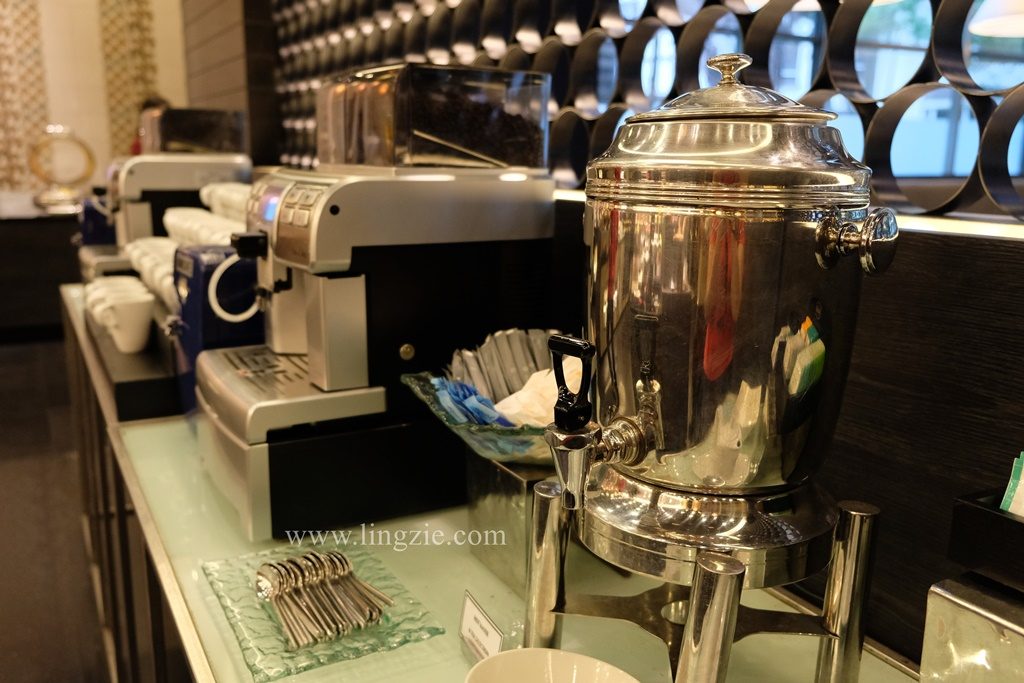 Coffee/Tea station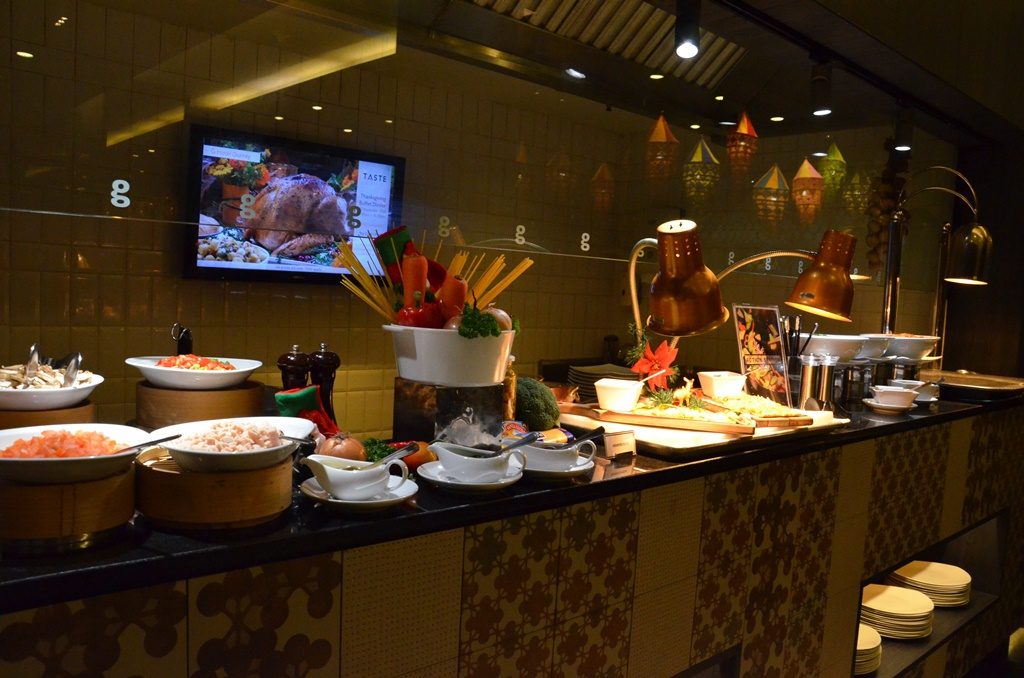 Action Station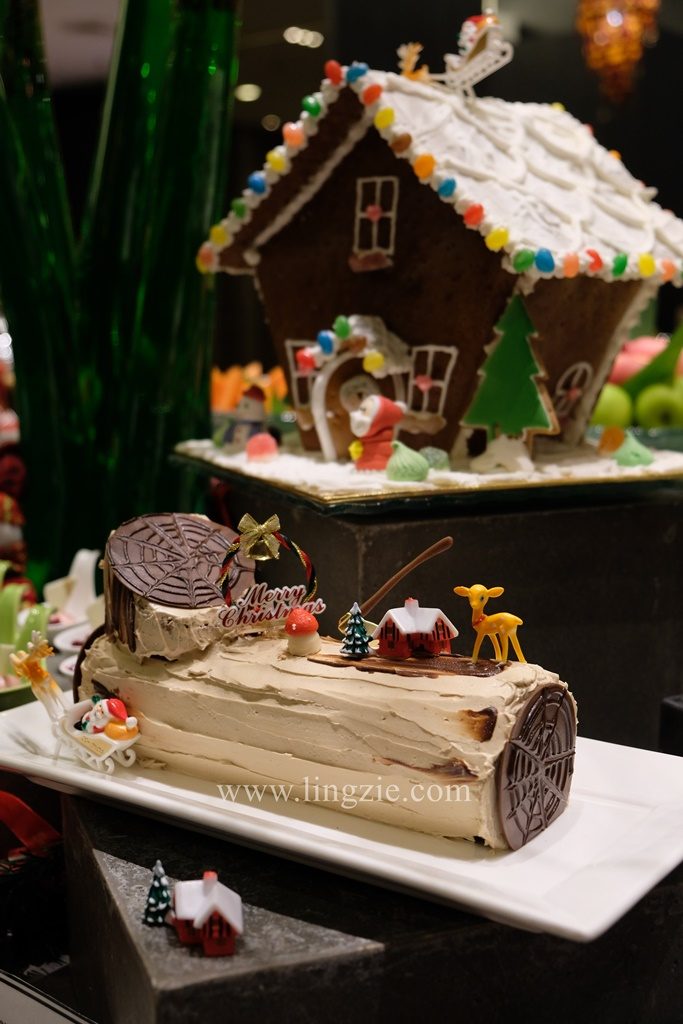 For reservations, do call G Hotel Gurney at 04-238 0000 & G Hotel Kelawai at 04-219 0000
Don't forget to take advantage of the Early bird promotion of 15% off the buffet dinner for bookings made by 9th December 2018!