Spice Market Cafe at Shangri-La's Rasa Sayang Resort & Spa Penang offers arguably one of the most enticing buffet spreads in town. They keep their line up interesting by introducing new dishes from time to time. This round, their theme for June 2016 is Tempting Thai – where diners will be introduced to authentic Northern Thai specialties prepared by their guest chefs, Chef Pratthung Taka and Chef Damrongsak Khammongkhon from Shangri-La, Chiang Mai.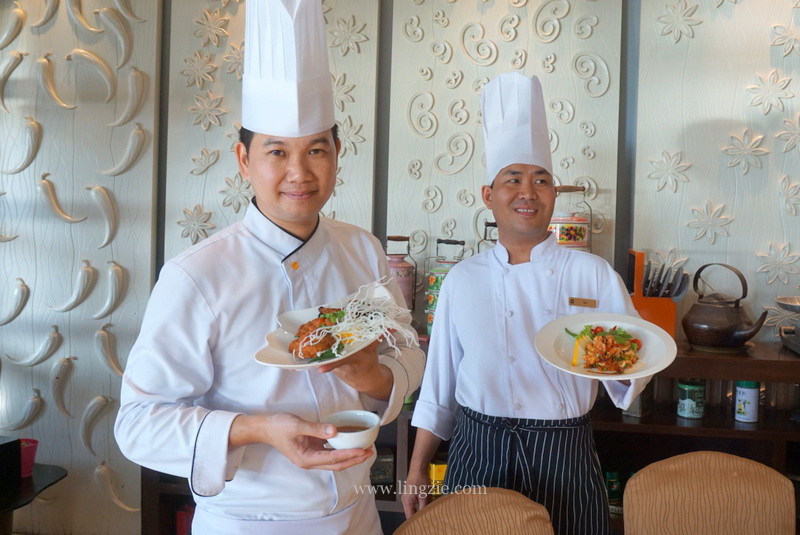 Chef Pratthung Taka and Chef Damrongsak Khammongkhon from Shangri-La, Chiang Mai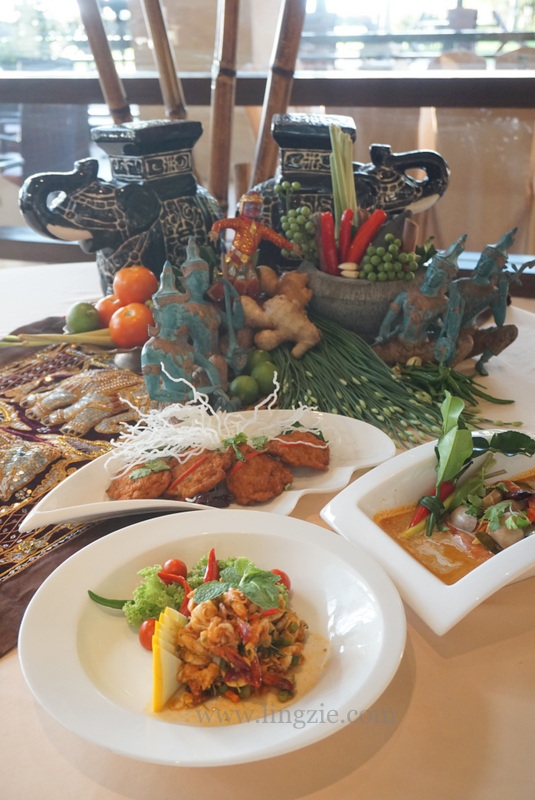 The Northern Thai specialties include not only mains, but also appetizers as well as desserts. Over on the appetizers, I thoroughly enjoyed the Shrimp Salad with Lemongrass & Mint leaves. The appetizer was spicy and flavourful with the fragrance of the lemongrass permeating through the dish.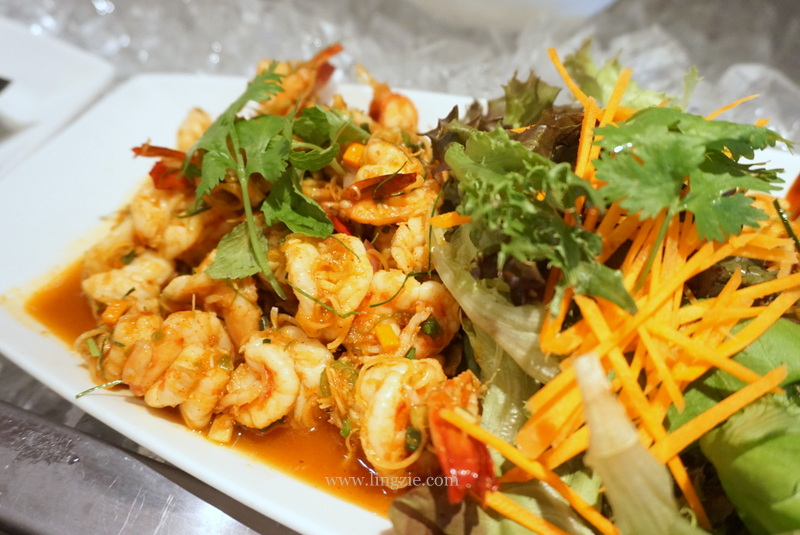 Shrimp Salad with Lemongrass & Mint Leaves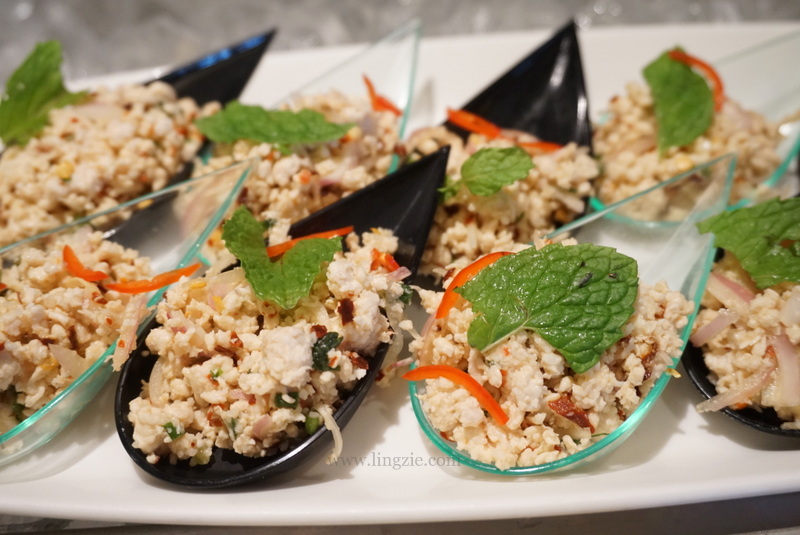 Mint Chicken Salad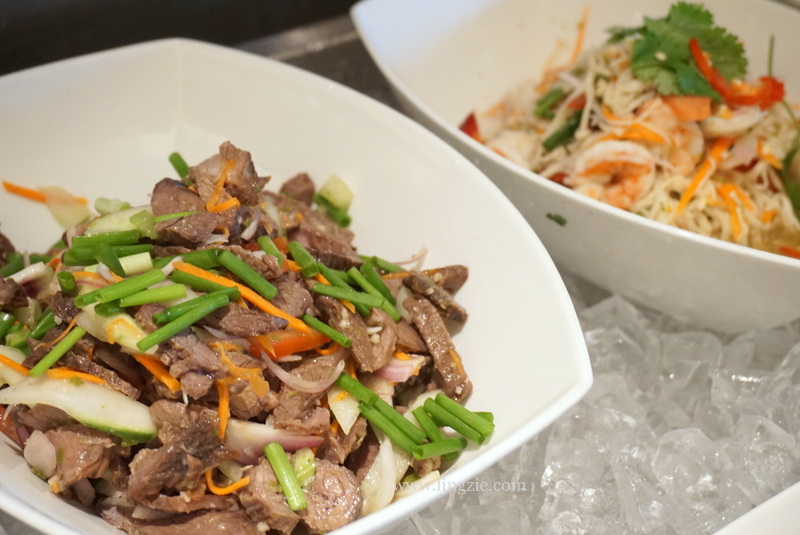 Grilled Beef Salad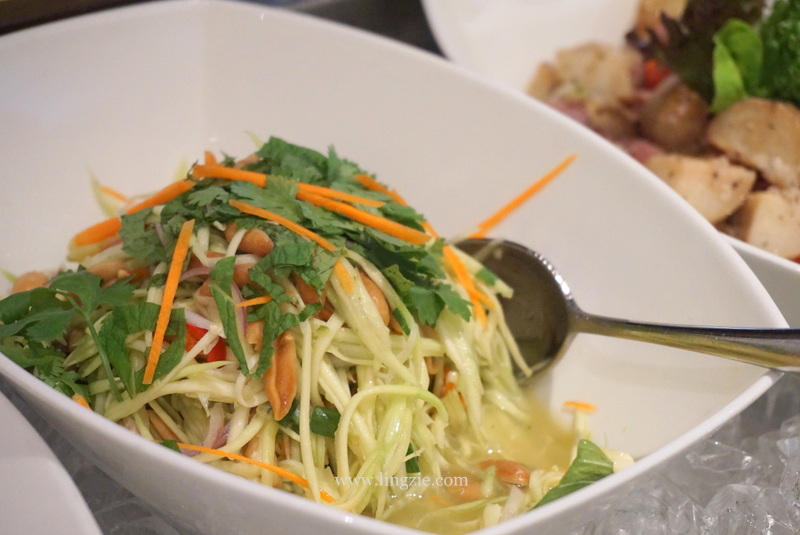 Green Mango Salad with Dried Shrimp
For the mains, we dug into a variety of dishes including the ever popular fish cakes, Green Curry chicken, Massaman curry, Tom yum goong, Prawns with red curry and Phad Thai Goong just to name a few. The green curry chicken was a joy to dig into – rich, creamy and flavourful without being overly spicy. Meanwhile, the Massaman Curry and Prawns with Curry sauce had me reaching for more white rice. I also enjoyed nibbling on the fish cakes as they were the perfect snack food.
There are other main dishes that will be available on rotation basis including Choo Chee Fish and Duck in red currry sauce.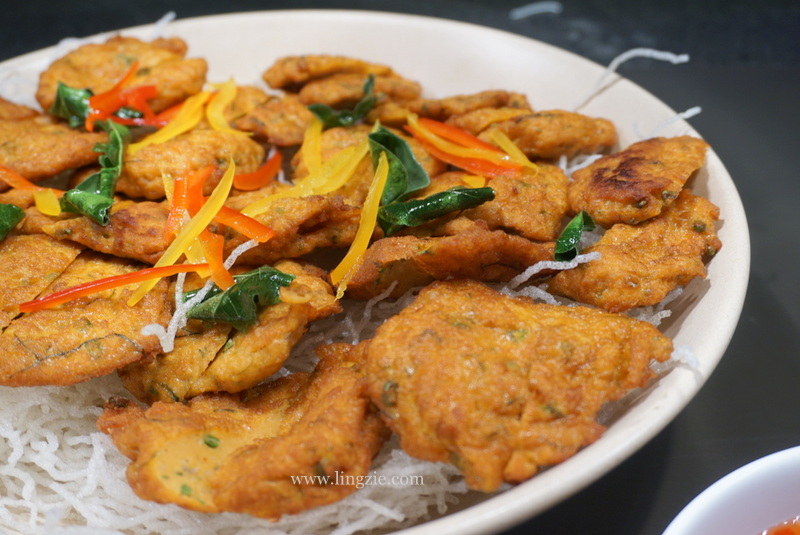 Deep Fried Fish Cake (served with Thai Chilli Sauce)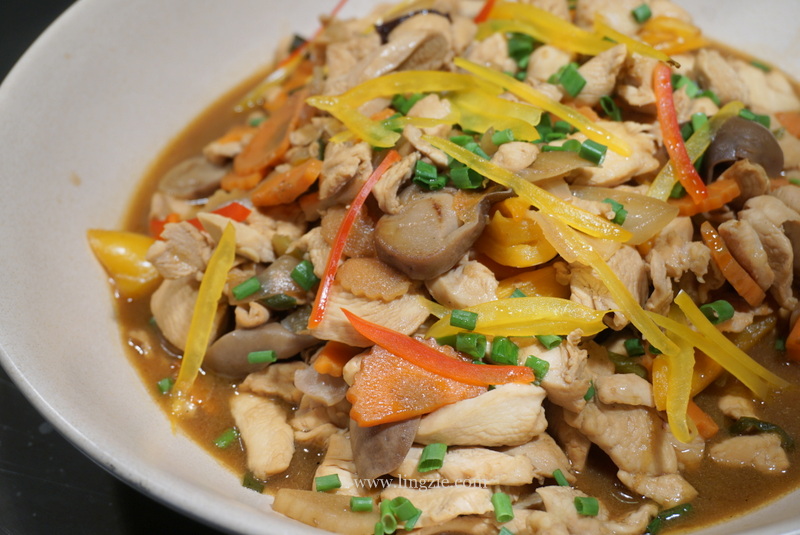 Stir Fried Chicken with Oyster Sauce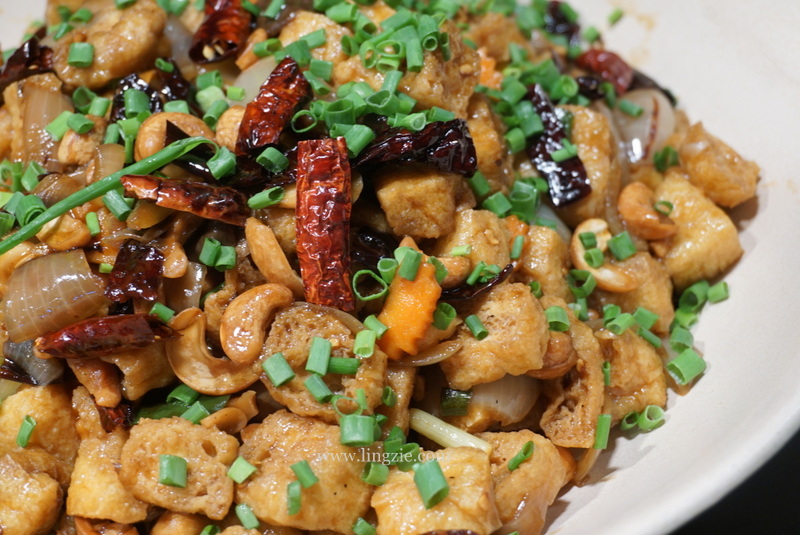 Stir Fried tofu with cashewnut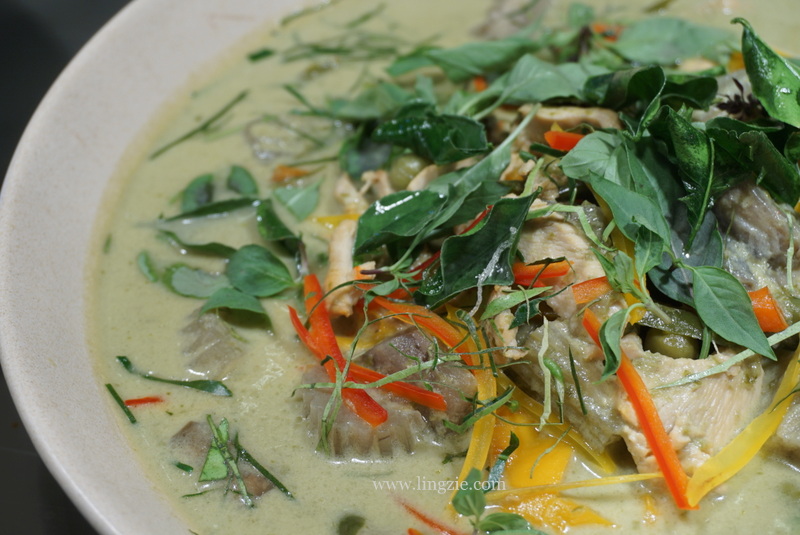 Green Curry Chicken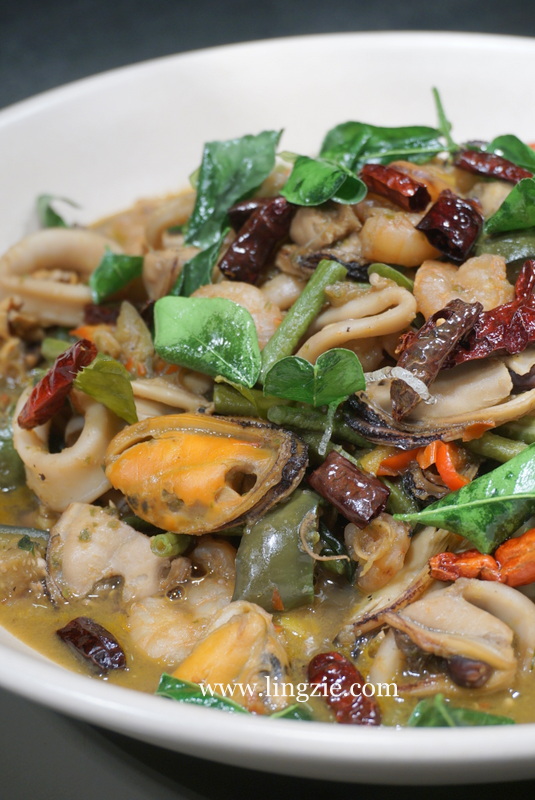 Stir Fried Spicy Seafood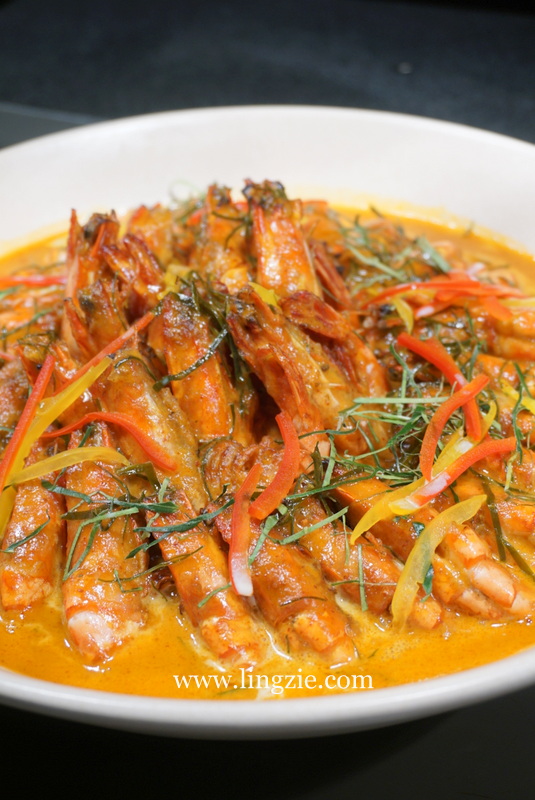 Deep Fried Prawn in Red Curry Sauce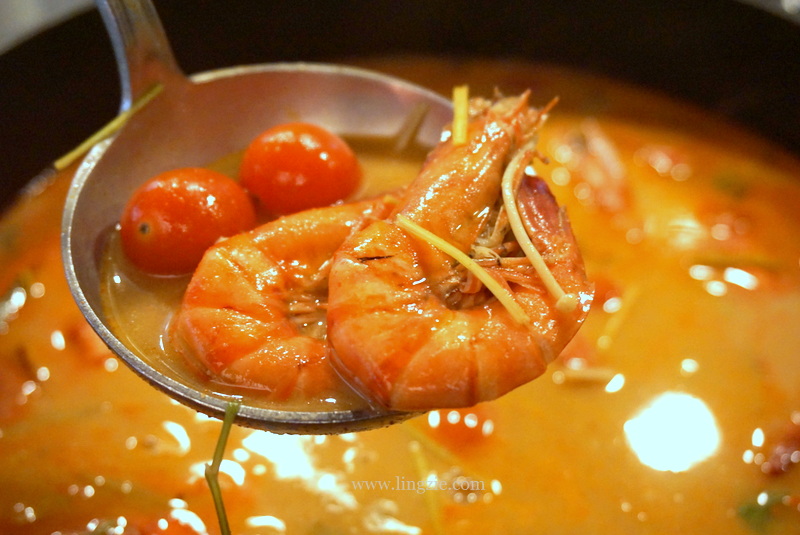 Tom Yum Goong 
I really enjoyed the tom yum goong as it was not overly sour but still whets your appetite.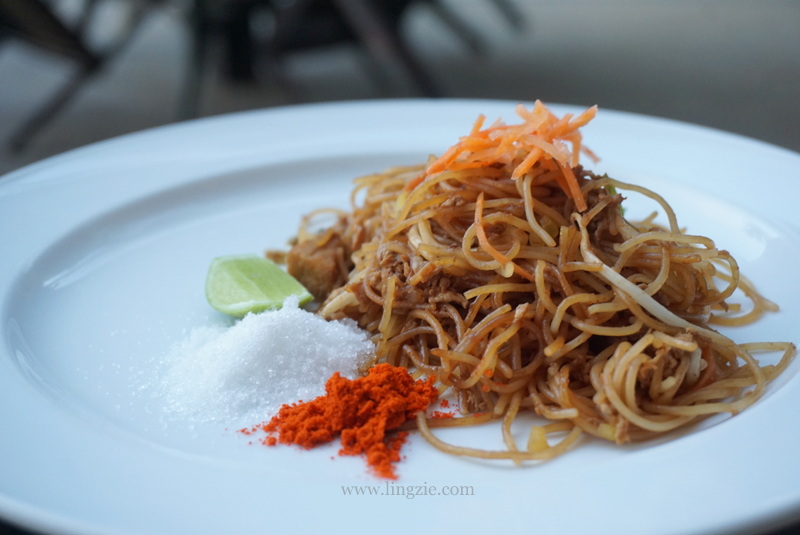 Phad Thai Goong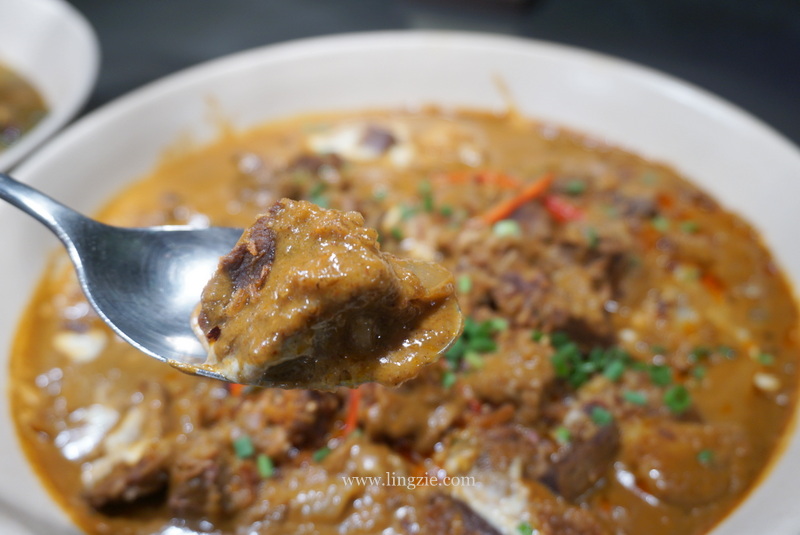 Massaman Curry
Other than the Northen Thai dishes, other International Buffet favourites remain. Namely the seafood on ice corner, salad bar, cheese platter, Japanese corner (with sushi & sashimi), Action counter, Noodles counter, Indian food corner as well as more main dishes!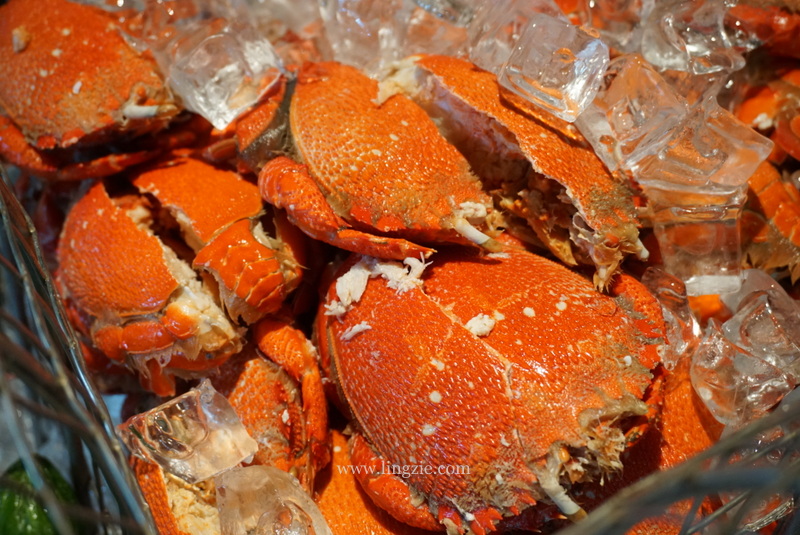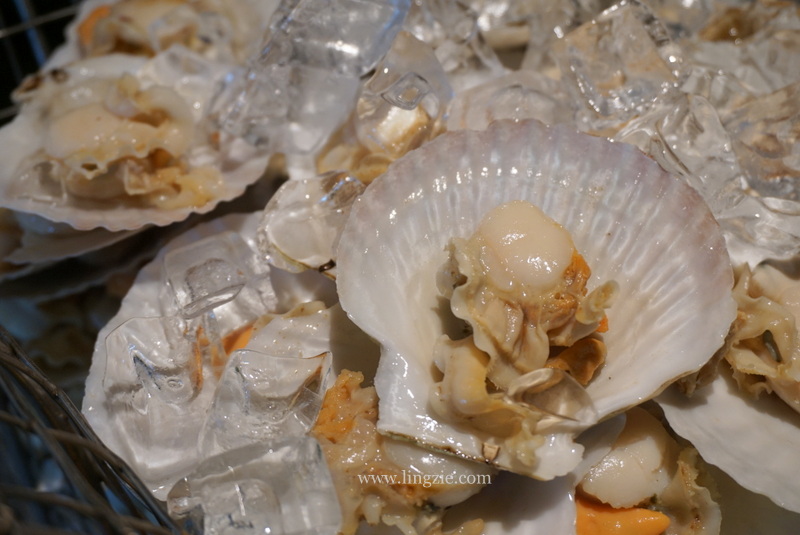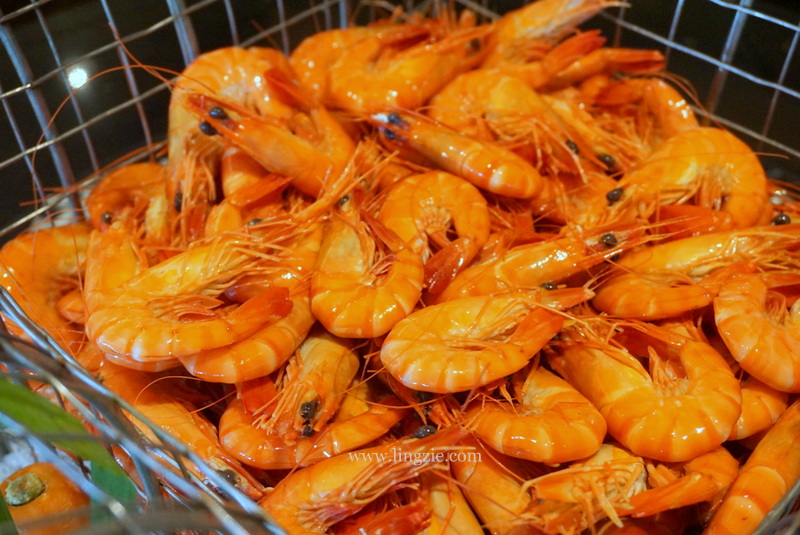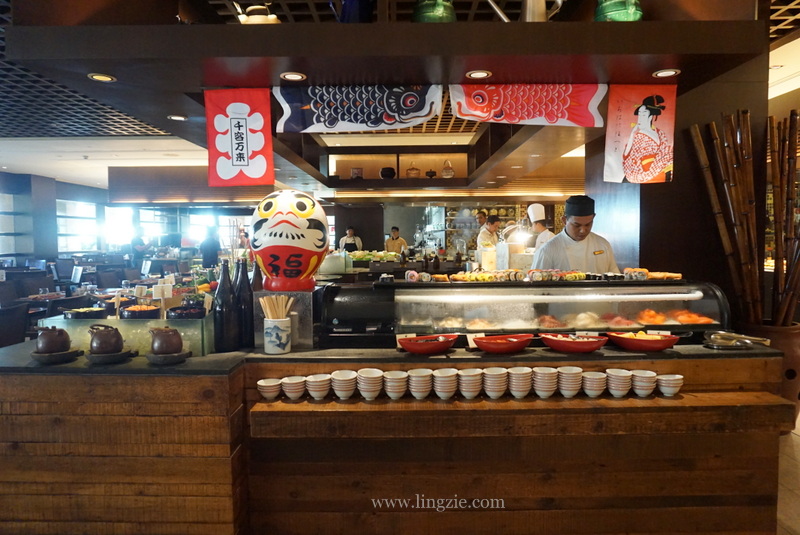 Japanese corner – sushi & sashimi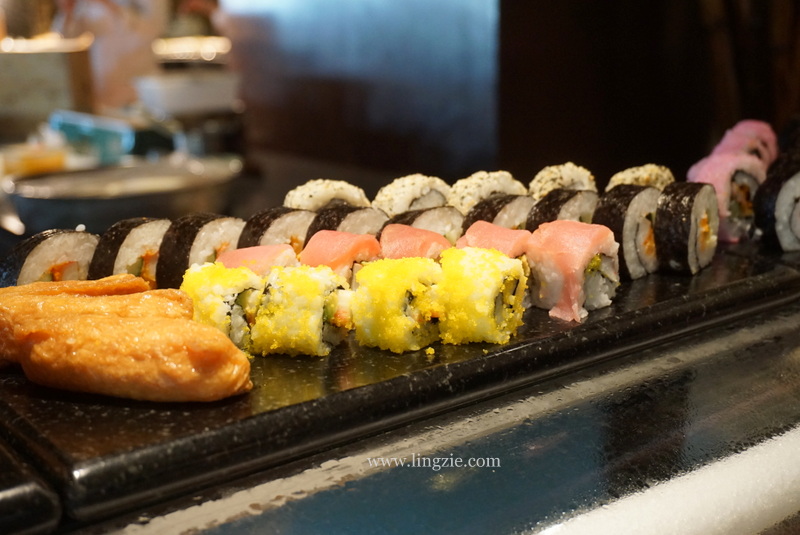 Sushi galore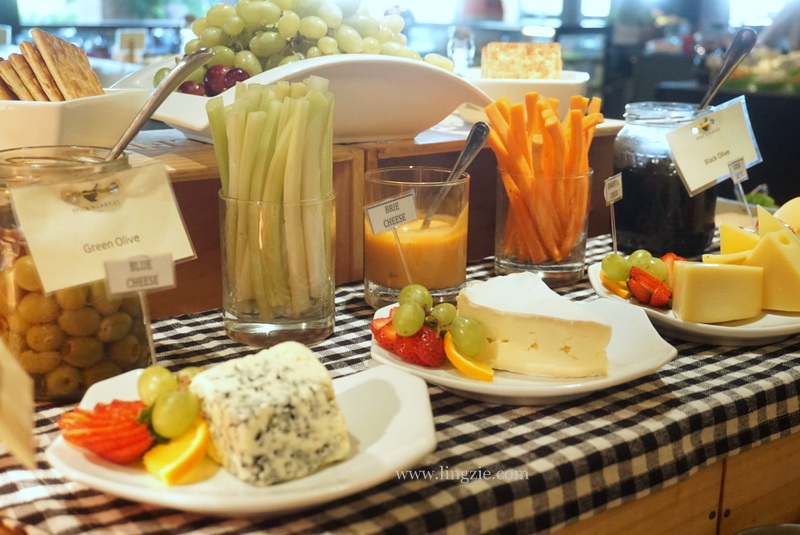 Cheese, crudites & condiments (I love the presentation of this cheese corner! It looks like a picnic spread! <3)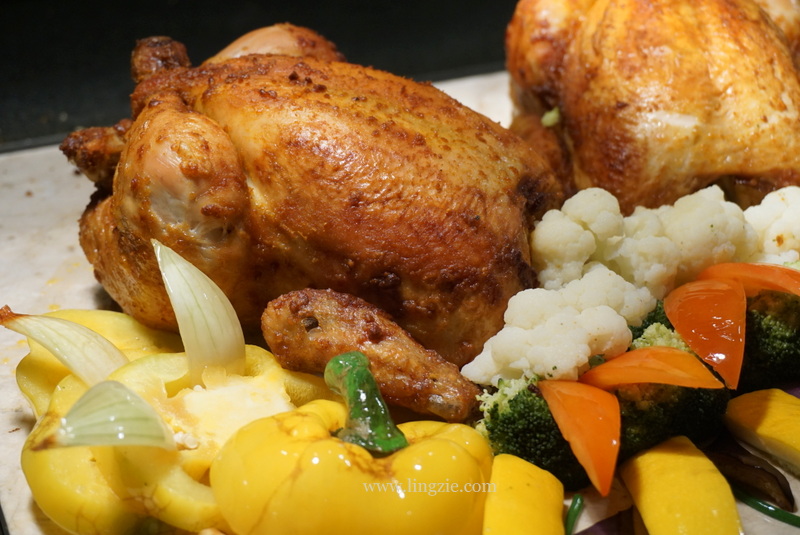 Roast Chicken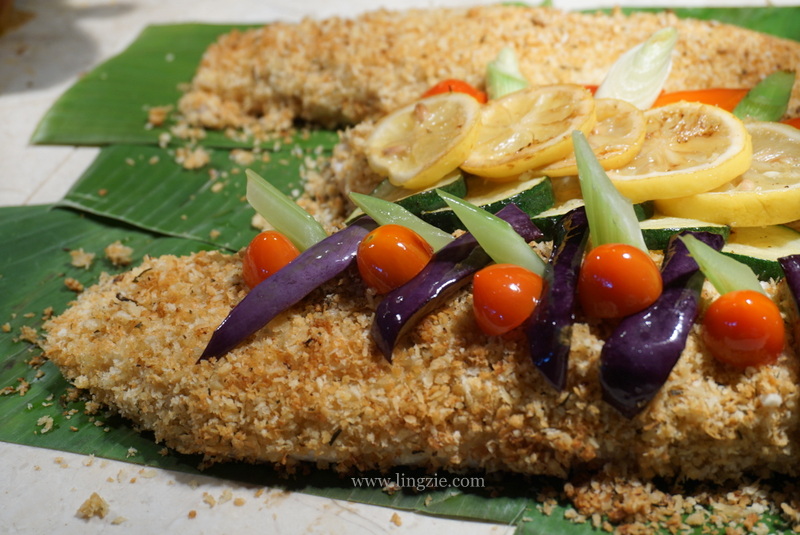 Baked Seabass Fillet with Nestum Herb Crust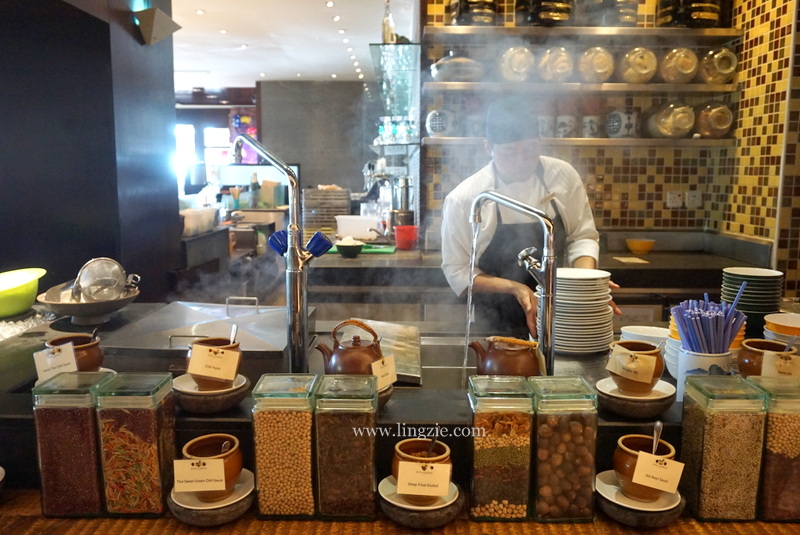 Noodles Counter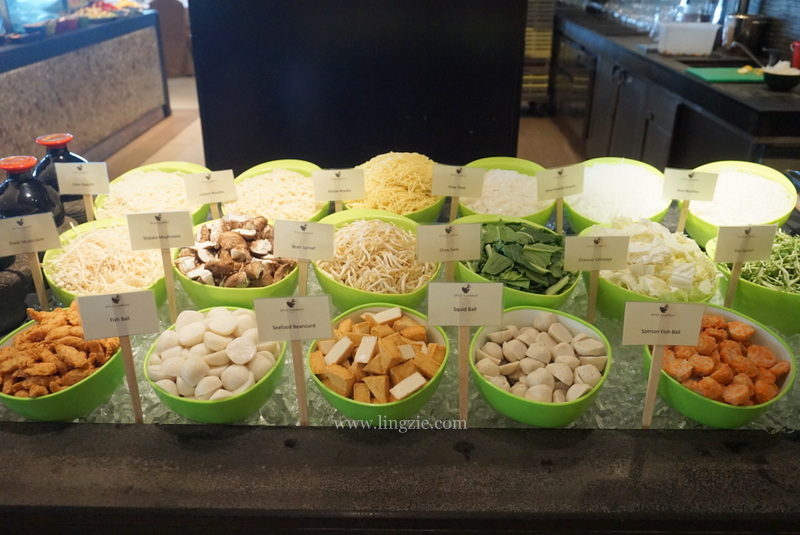 Choice of Fillings for the Noodles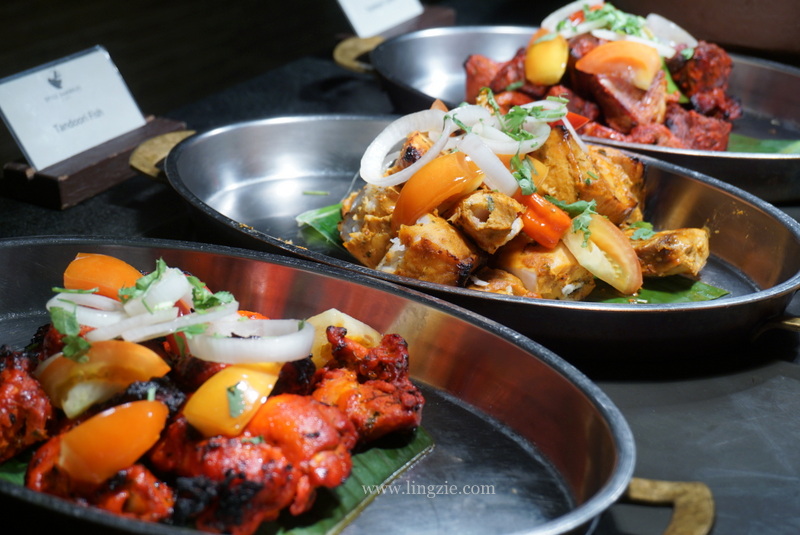 Tandoori – I must say that I always enjoy their tandoori at Spice Market Cafe.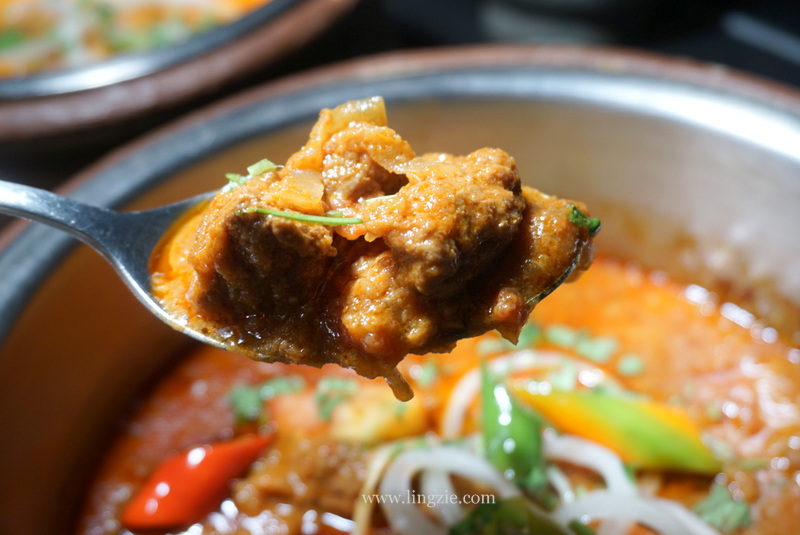 Lamb Rogan Josh (another personal favourite of mine)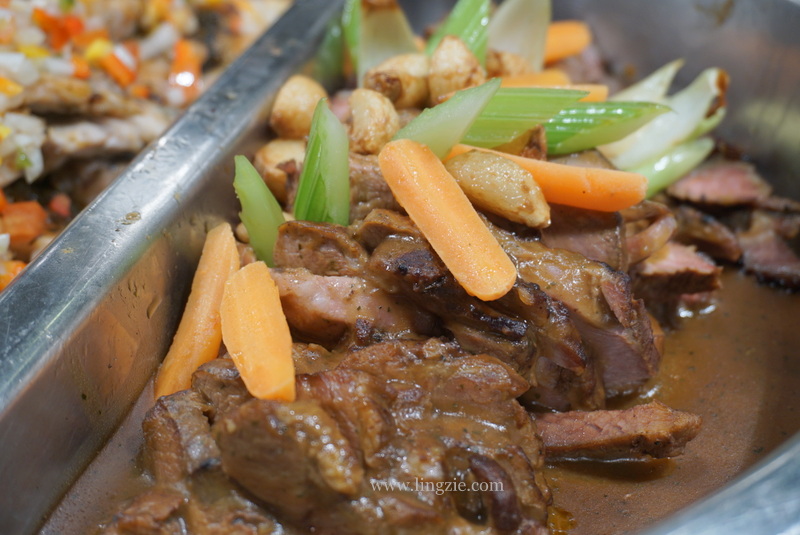 Lamb Steak with Minted Jus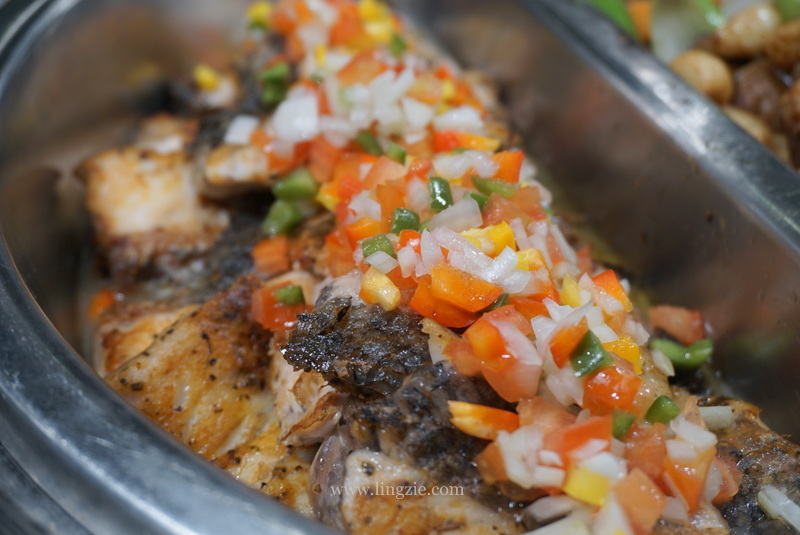 Grilled Fish with Tomato Salsa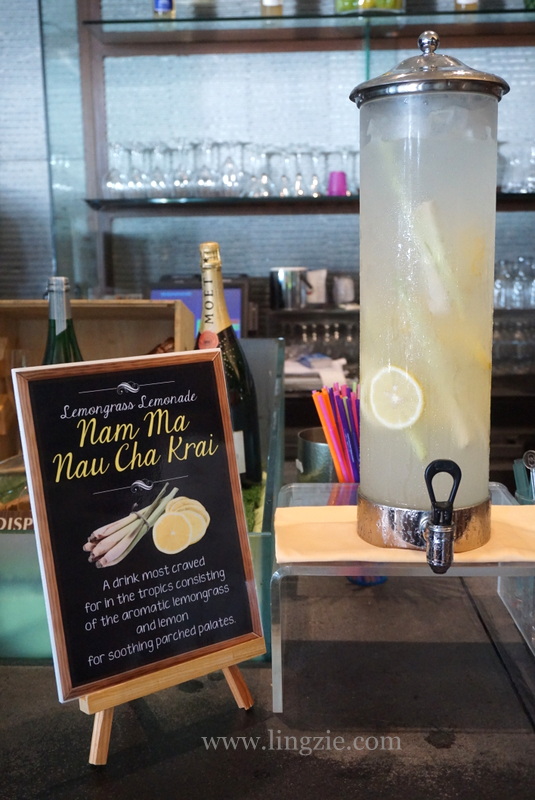 Thirst quencher – Lemongrass + Lemon combo
Moving on to desserts – there were some Thai desserts as well including Tapioca Pearl in Syrup & Fresh Coconut, Banana in Coconut Syrup, Rice Flour Dumpling in coconut milk and Mango Sticky Rice. While I didn't particularly care for the banana in coconut syrup, I did find the Mango Sticky Rice and Tapioca Pearl dessert to be worth indulging in.
Other Thai desserts that will be available on rotation basis include taro paste dumpling, Thai fried banana, chestnut flour ball in coconut syrup and sago with young coconut.
Other Western desserts are also available with plenty of cakes to choose from as well as a crepe bar where diners can choose their fillings and have their crepes made on the spot.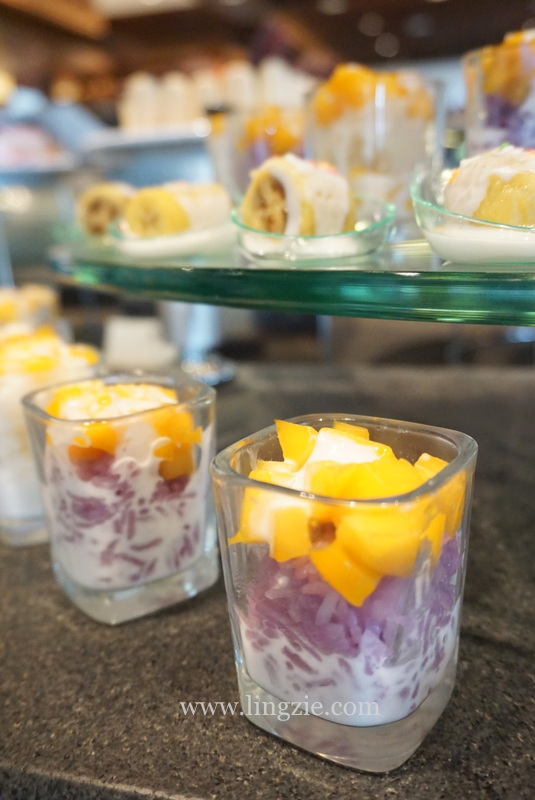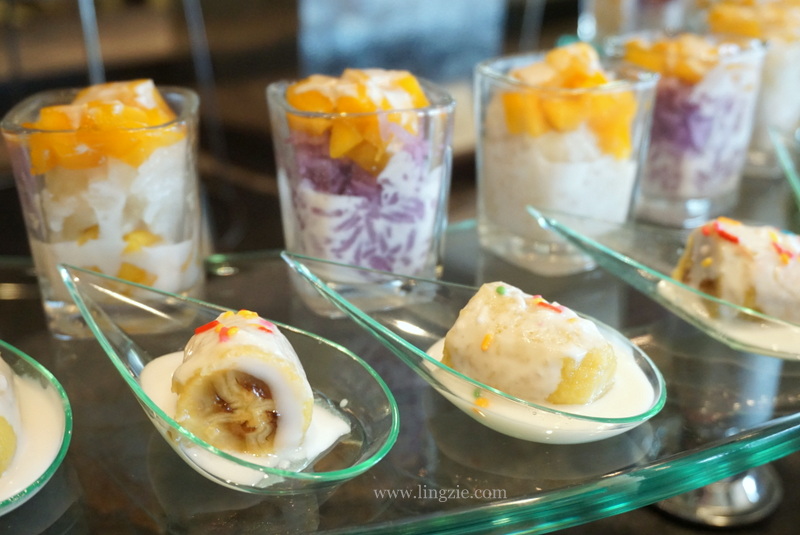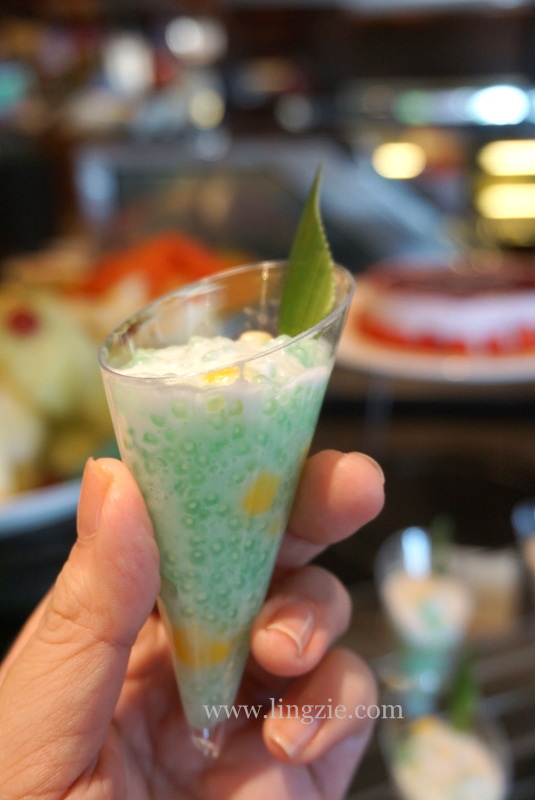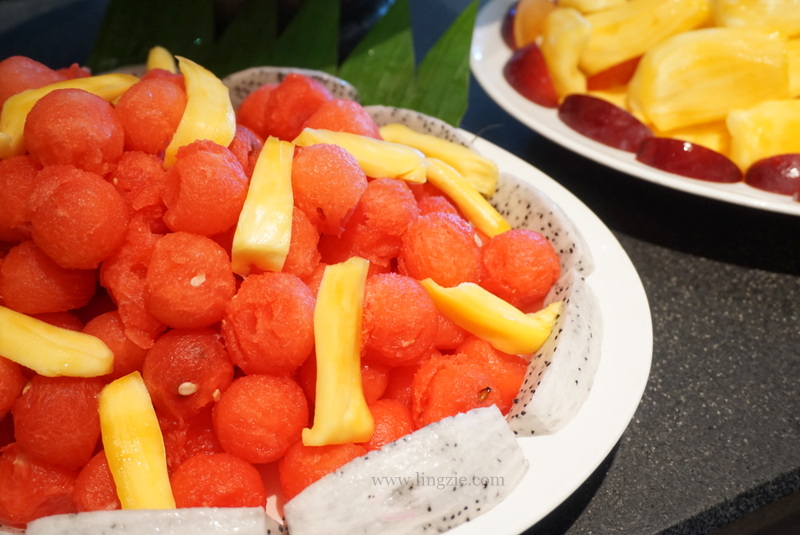 Fruits galore~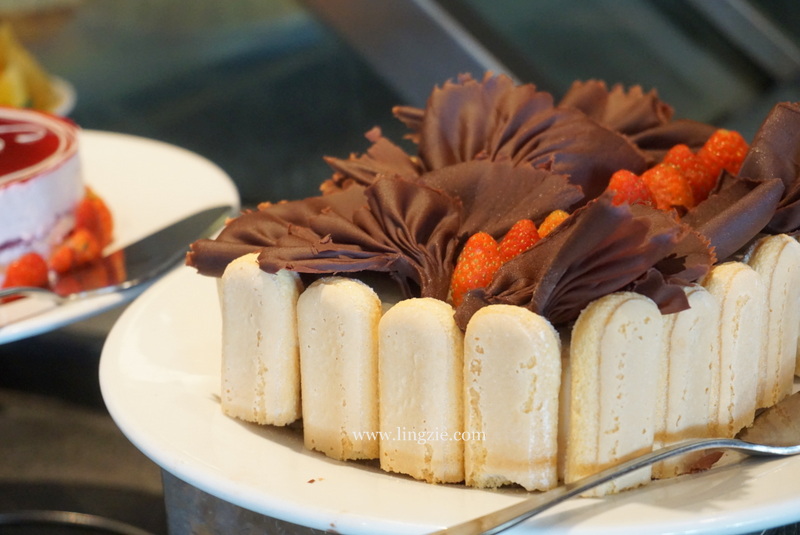 Tiramisu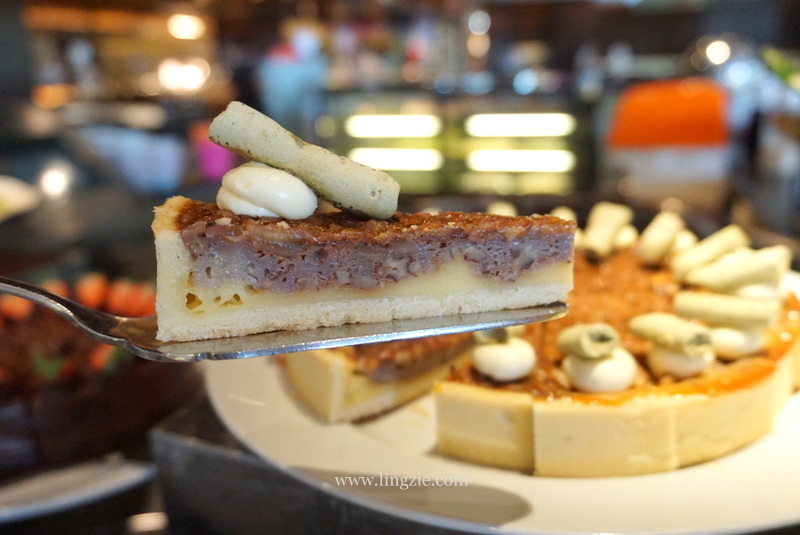 Walnut Tart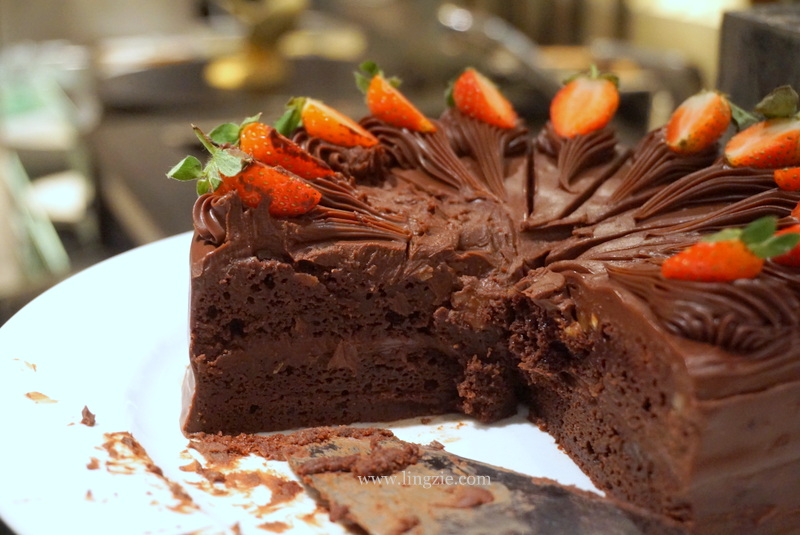 Chocolate Fudge Cake (delicious and decadent!)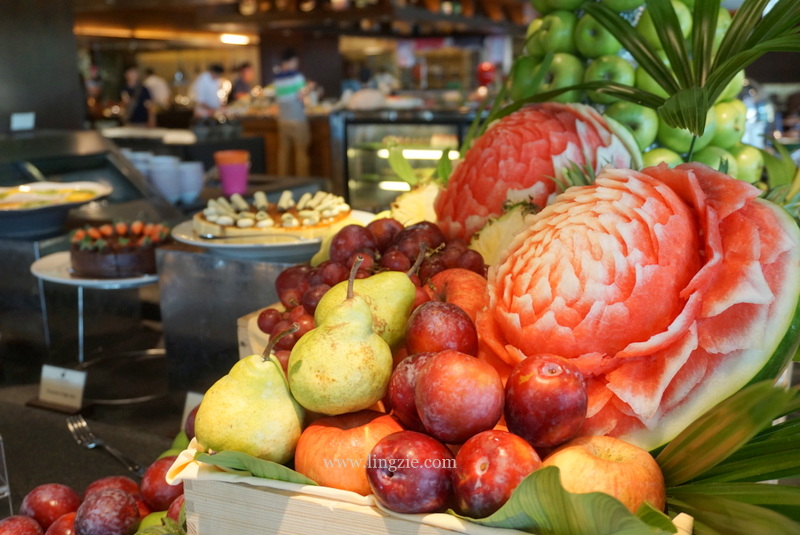 The Northern Thai dishes will feature in the Spice Market Cafe buffet line up from 1 June 2016 – 30 June 2016.
Sunday to Thursday (6.30pm-10.30pm)
RM173 nett (Adult); RM87 nett (Child) – includes free flow chilled juices & spices drink
Every Monday and Tuesday, there is the very popular and value-for-money "P60 Promotion" where diners only pay 60% of the standard buffet price. (Not available on the eve of the public holidays and public holidays)
Spice Market Cafe
Shangri-La's Rasa Sayang Resort & Spa
Batu Ferringhi Beach
11100 Penang
Tel: 04-8888788
*Many thanks to Spice Market Cafe for extending this invitation.