The place – Hai Nan Town restaurant
The occasion – to finally put faces to our online personalities
The result – Lots and lots of fun, food, laughter and photography!
I walked in at 7pm. Only to be intercepted by Buzzing Bee, who immediately stuck out her hand to say hi! I was a bit surprised that she could recognize me so fast! And in that moment, didn't register in my brain that she was Buzzing Bee.(apologies yeah… I can be blur as a bat sometimes!)
The waiter had indicated that our table was inside the room… I thought we were early.. but the moment I entered the room, a vibrant shout of my name greeted me! It was CK Lam from What2See and seated next to her was Cariso.
And so the mood was set for the night. Everyone who came in later (PenangTuaPui, Criz Lai, Gill Gill and hubby) were just as friendly and warm. Excitement was clearly in the air, as we talked and talked and talked like we've known each other for years!
In fact we got so 'distracted' that we only managed to get around ordering the food at 8.30pm!
And for the night, the food was pretty much secondary to the company. Because the company… totally rocked!
But as a flogger…duty calls…so we excitedly snapped away at the food, the guys being gracious enough to let us ladies do the snapping first. 🙂 As our room had full glass doors, all our photography antics were in full view of the other patrons outside. 1 table, 10 cameras. Mai siao siao! (Dun play play in Hokkien)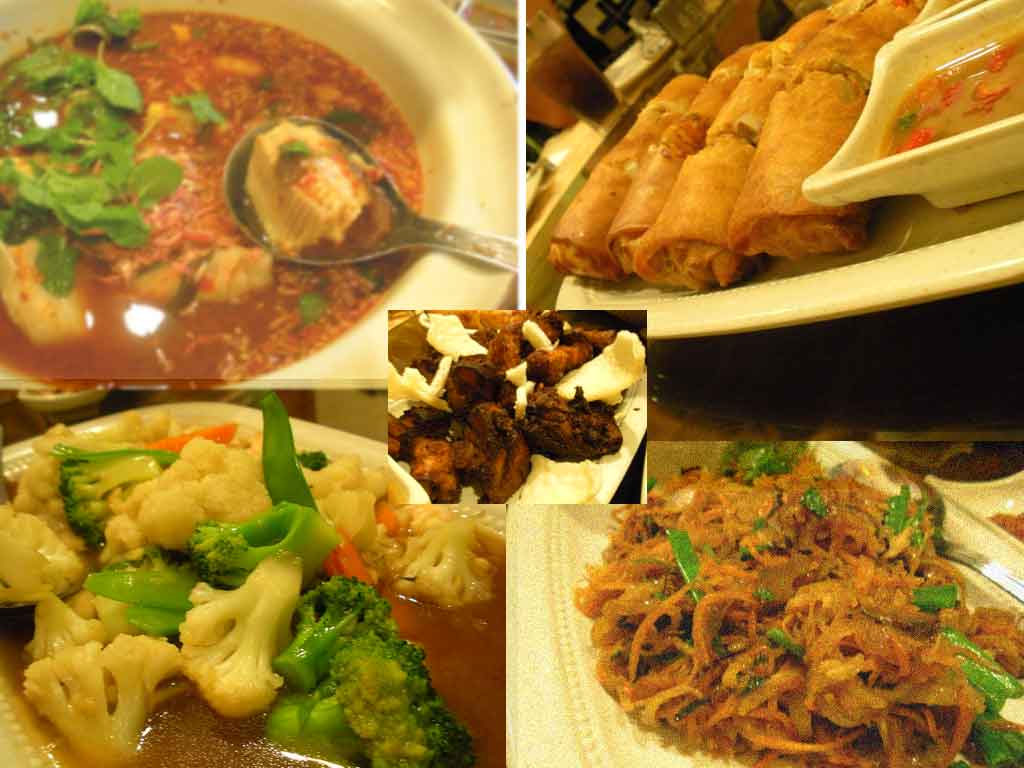 You must be thinking…hmmm 10 floggers and only 5 dishes?? Sure or not?
Well… fear not. We definitely brought our appetites. But we had to leave room for the other more exciting 'side dishes'…. 🙂
These mini tarts were courtesy of Criz Lai. You can read more about them in his review here.
Then we had these lovely fruit tarts made by Bee… they were really delicious Bee! And on your very first attempt too! Kudos!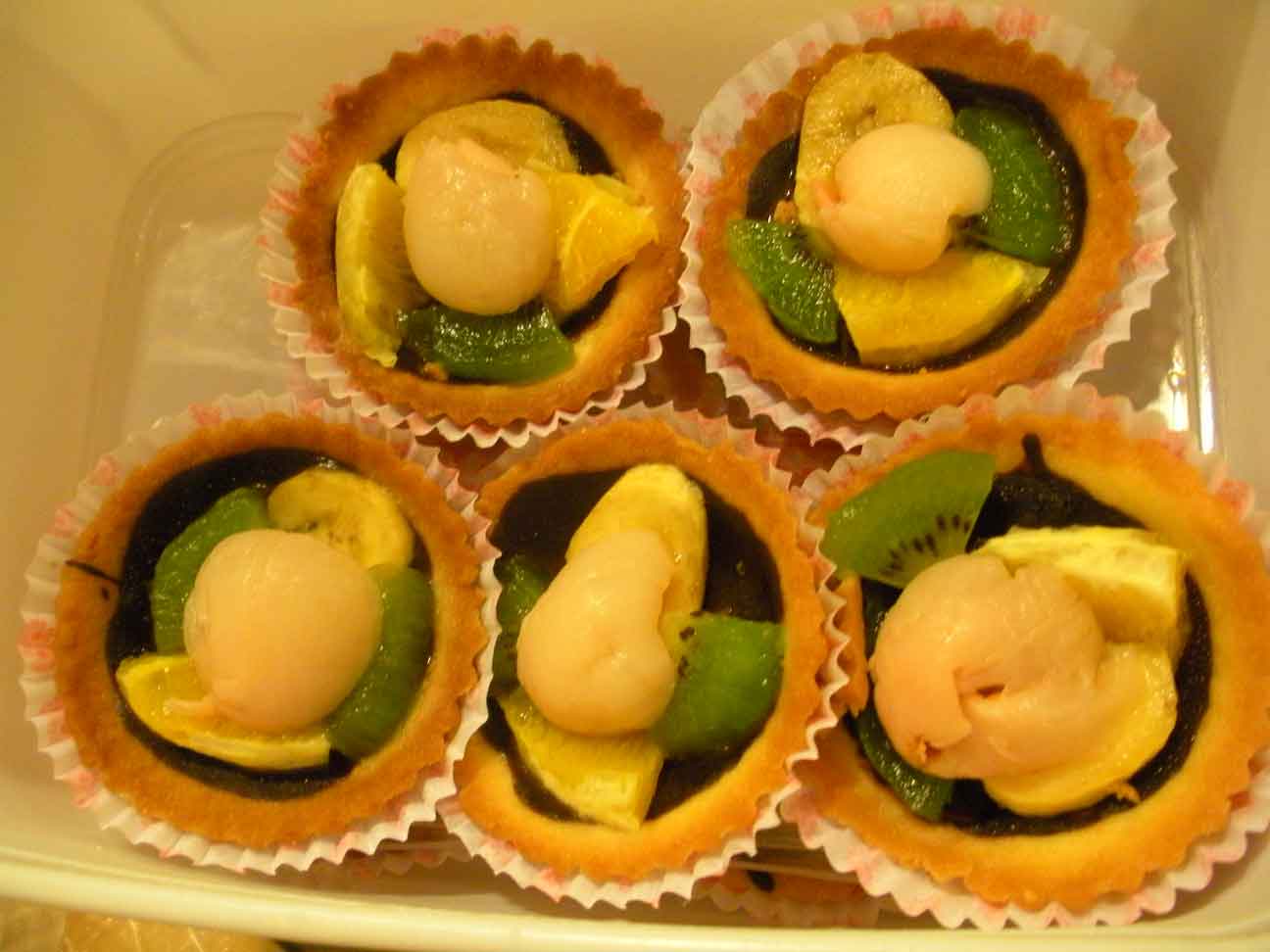 And since it was Cariso's birthday… I had originally wanted to bake cupcakes. But was unable to do so due to time constraints. So, I did the next best thing, walk into one of my favourite bakeries in Penang and bought a green tea cake. Which incidentally turned out to be Cariso's favourite cake from Ritz! 🙂
Before we knew it, it was almost 11pm. Time really flies when you're with good company!
We had so much fun meeting kindred spirits that a second gathering is in the works… scheduled for the end of September, it's gonna be a pot luck this time! Stay tuned for details really soon! 🙂
Oh and as for Hai Nan Town Restaurant? It's now got a nice outdoor bar area. And we spotted some people Salsa dancing too. I'd come here more for the ambience than the food.
To CK Lam, Bee, Cariso, PenangTuaPui (all 3 of you), Criz Lai and Gill Gill & hubby, thank you for being so warm and friendly and for really fun evening. Pot luck here I come!