Recently, I've been hunting for a jacket that's suitable for Fall weather since I'll be travelling out of the country soon. ~super excited mode~ It's been a while since I've traveled to anywhere cold so my 'cold weather' apparel were either hopelessly out of date or have been donated to charity.
Nothing makes a girl happier than shopping for new outfits! hehe (ok in my case I would be really happy with a decadent chocolate dessert too… but shopping trumps dessert in this case!)
After doing some browsing, I more or less settled on getting a biker jacket (cos I've always wanted one and this was my perfect excuse!) Now the next challenge was getting one in my size!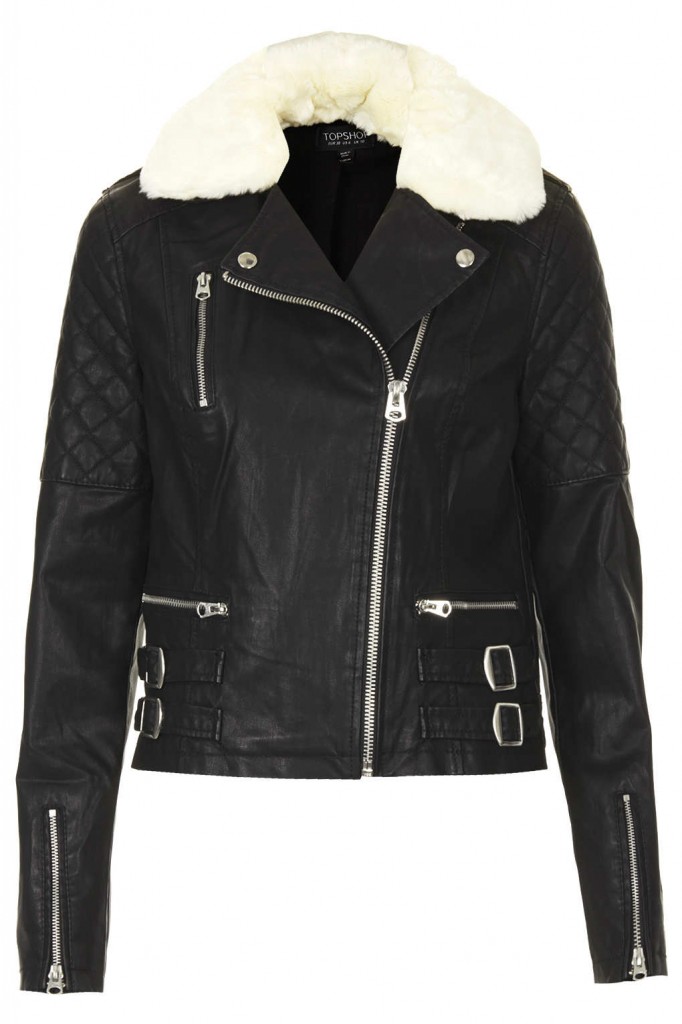 Top Shop Quilted Leather Look Biker Jacket (RM319)
First I spotted this Quilted Biker Jacket from Top Shop and I loved the fur collar (removable) but unfortunately they only had it in size 14 at the store and it was a bit too snug for my liking.
H&M Biker Jacket (RM149)
Next, I went to H&M and found a lot of biker jackets! Very subtle differences between the few styles and they were priced at a more affordable price tag. Some had a thicker lining inside, others had belts at the waist. I had to wear a size 44 for the biker jackets though and only one style came in that size.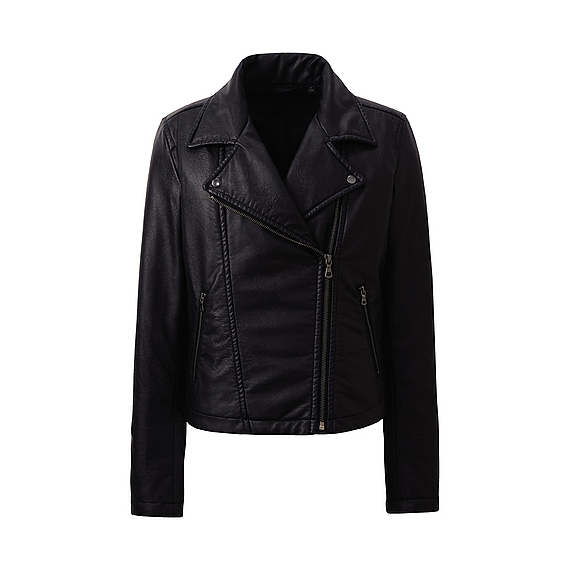 Uniqlo Synthetic Leather Biker Jacket (RM245)
I also checked out Uniqlo's selection and finally found the one! 🙂 I decided on Uniqlo's version even though its pricier than H&M's due to the overall fit of the jacket which I found suited me and complimented my frame better. 🙂
H&M & Uniqlo both had a wide range of other jackets (knitted, fleece jackets, coats etc)
Oh and of course I could not pass up this super cute H&M Cat Print Jersey dress (RM79.90)!! <3 I'ts made from a thicker material as well, so should be good for colder Fall weather layered with a jacket and worn with leggings 🙂 Check out other ways to style this dress here and here.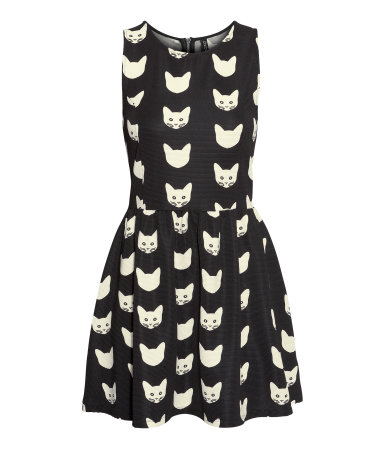 So now that I've got the jacket down, I can't wait to put together more outfits for colder weather (which will also have to be practical enough to be worn in our hot climate! lol)