I'm back again with another review of NARS Cosmetics… this time featuring their Eye Opening Act collection. This limited edition collection features:-
– 2 new eye shadow Palettes – Yeux Irresistable Eye Shadow Palette
– Inoubliable Coup D'Oeil Eye Shadow Palette
–  Velvet Shadow Stick in FIVE shades – Flibuste (Black), Nunavut (Purple), Dark Angel (Brown),
Glenan (Blue), Reykjavik (Grey)
– Illuminating Multiple in St. Lucia (Sheer Rose)
I got to try a few items from this collection. Thank you once again to NARS Malaysia! <3 <3 <3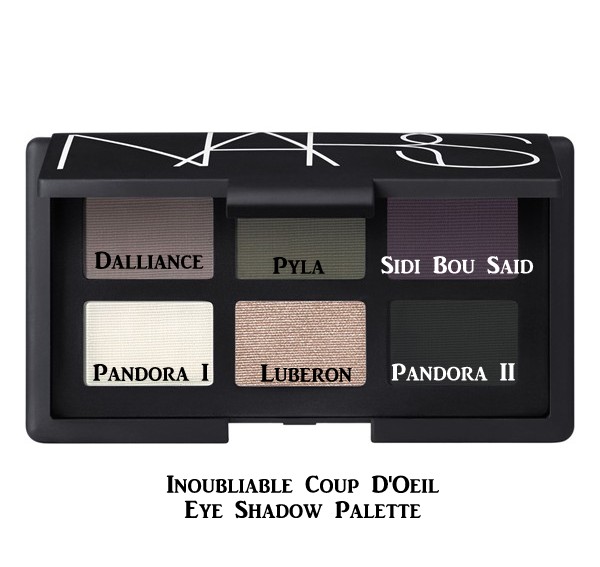 When I first laid eyes on the Inoubliable Coup D'Oeil palette (RM190), I was immediately taken by the colours, my favourite being the smokey green colour Pyla.
Shades in the palette include:-
Dalliance (Dusty Lilac Stone)
Pyla (Smokey Hunter Green)
Sidi Bou Said (Blackened Grape)
Pandora I (Sheer white shimmer)
Luberon (Iridescent sand with rose gold sheen)
Pandora II (Matte black)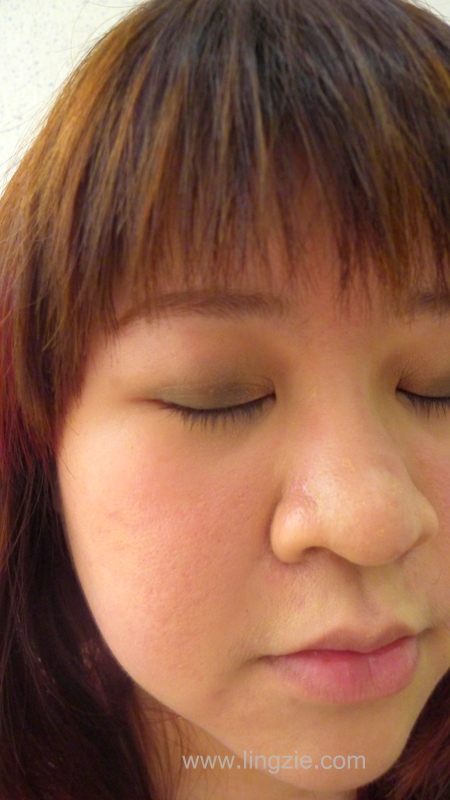 On my eyes: Luberon all over the eyelids & Pyla on the outer corners. Although the smokey green color looks very intense on the palette, it wasn't as intense upon application, so it can be used for a day time look. Can be layered for a more intense color for night 🙂 which is in line with this collection's focus of endless eye looks.
Pandora I (the sheer white shimmer) was used to highlight under the brow bone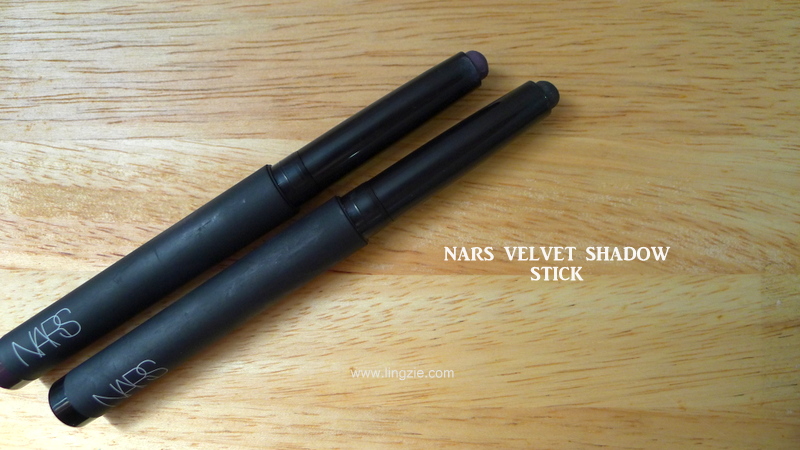 For the NARS Velvet Shadow stick RM98, I got to try 2 shades –
Nunavut (Purple)
Flibuste (Black)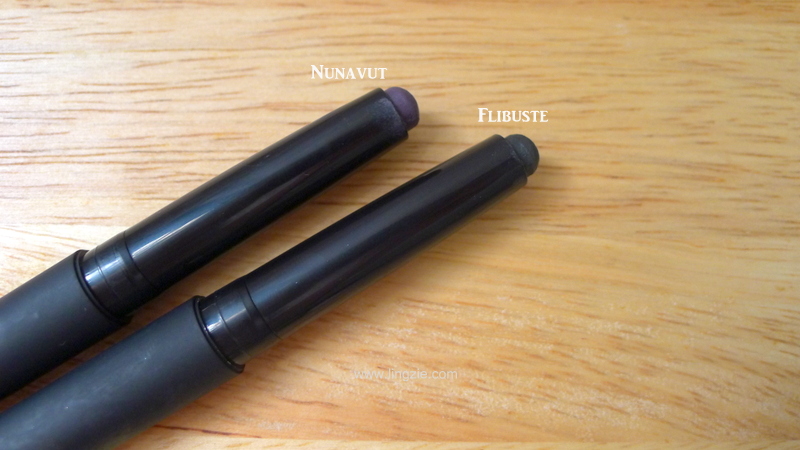 NARS Velvet Shadow Stick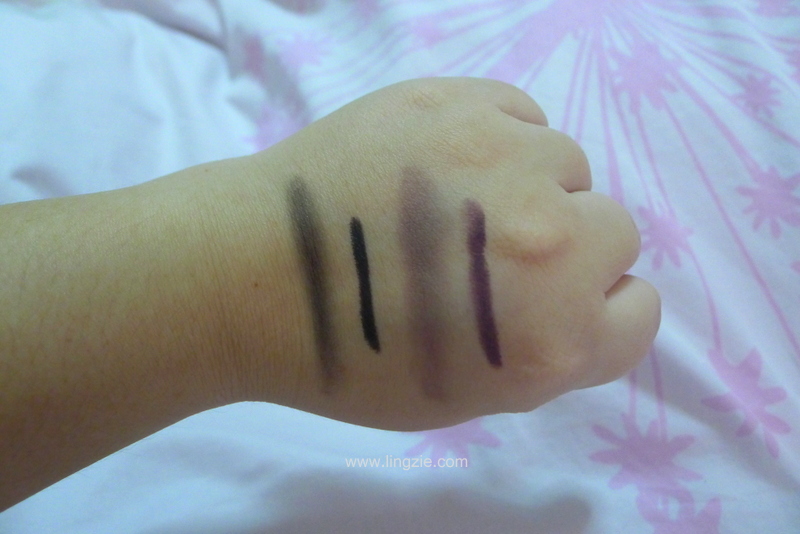 Velvet Shadow Sticks – Smudged & 'un-smudged' 😛
The Matte shadow sticks were really fun to play with. The colours are intense, and application is easy as it glides on smoothly. Can be applied and blended a lil' for a smokey eye look. Or left 'un-smudged' for more precision and intensity.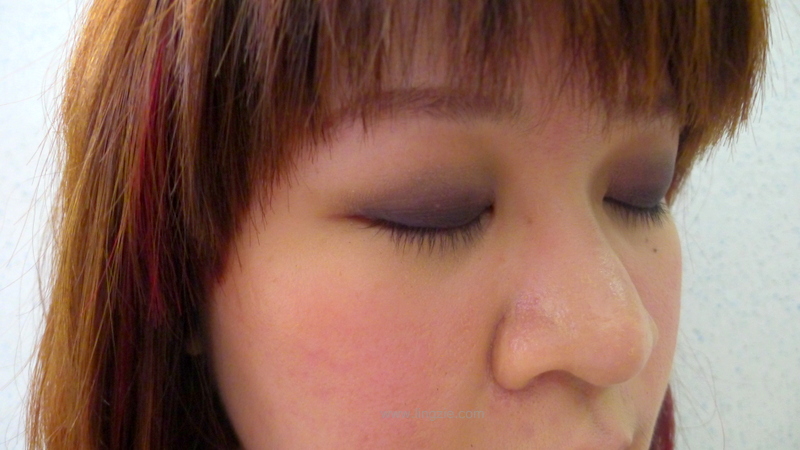 For this look, I again used Pandora I to highlight just under the brown bone. Dalliance (Dusty lilac) as a base for my eyelids, and layered on the Blackened Grape shade on the outer corners of the eyelid. Then I finished off with the Nunavut Velvet Stick as eyeliner. I loved the overall effect!
I've also tried this combo with the Flibuste (black) Velvet stick which works well too.
Perhaps the only 'drawback' of the Velvet Stick is that I can't do my usual cat eye flick. lol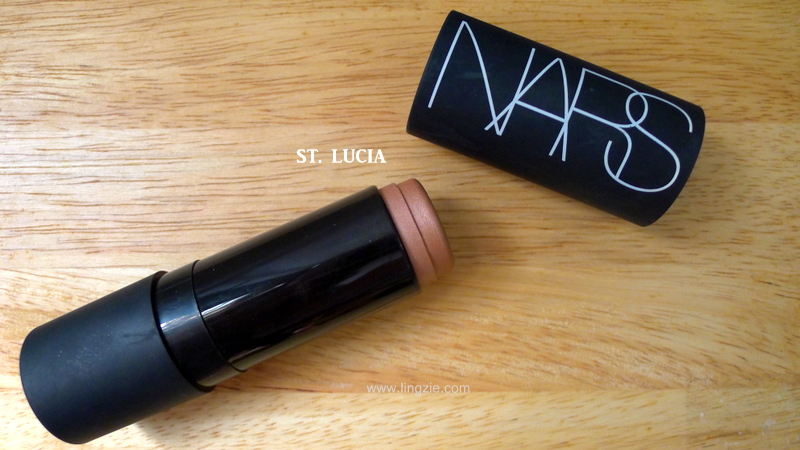 Illuminating Multiple in St. Lucia (RM145)
When I first received the Illuminating Multiple, I wasn't quite sure how to use it. So I dropped by the NARS Cosmetics counter at Parkson Gurney Plaza and their friendly makeup artist happily explained to me how to use it.
I was delighted to find that you can use it for your cheeks as a blusher and as a highlighter too. The Illuminating Multiple has a luxurious creamy texture and a lovely soft shimmer. St. Lucia is said to be rose gold sheen and its subtle but oh so pretty!
I currently use this Illuminating Multiple mostly as a highlighter – its really easy to use, just swipe above the cheekbones and blend with fingers. Easy and effective. <3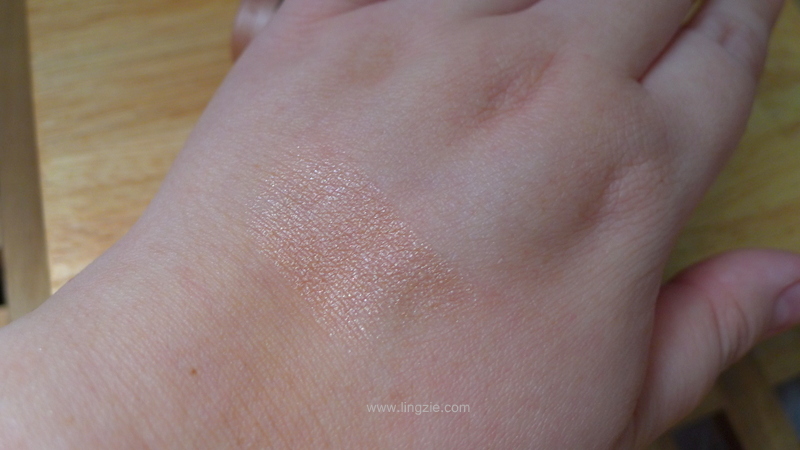 Pretty Shimer-y rose gold shade
Overall, I'm really pleased with this new Eye Opening Act collection! Do check them out at the NARS Cosmetics Counter at Parkson Gurney Plaza and Pavillion, KL.
Connect with NARS