Hotel Equatorial Penang recently held its annual Business Appreciation Dinner 2017 at their Grand Ballroom. This year's dinner was an avant garde French affair with the theme Le Chapeau Couture. The grand event saw a total of 150 esteemed guests comprising of corporate clients, travel agents and airline representatives attractively adorned in fancy hats and flamboyant headpieces. Also in attendance was the State Tourism Development Committee Chairman YB Danny Law Heng Kiang.
The Business Appreciation Dinner is an exclusive by invitation only event which is held annually as a token of appreciation to Hotel Equatorial Penang's esteemed business partners for their continued support throughout the years.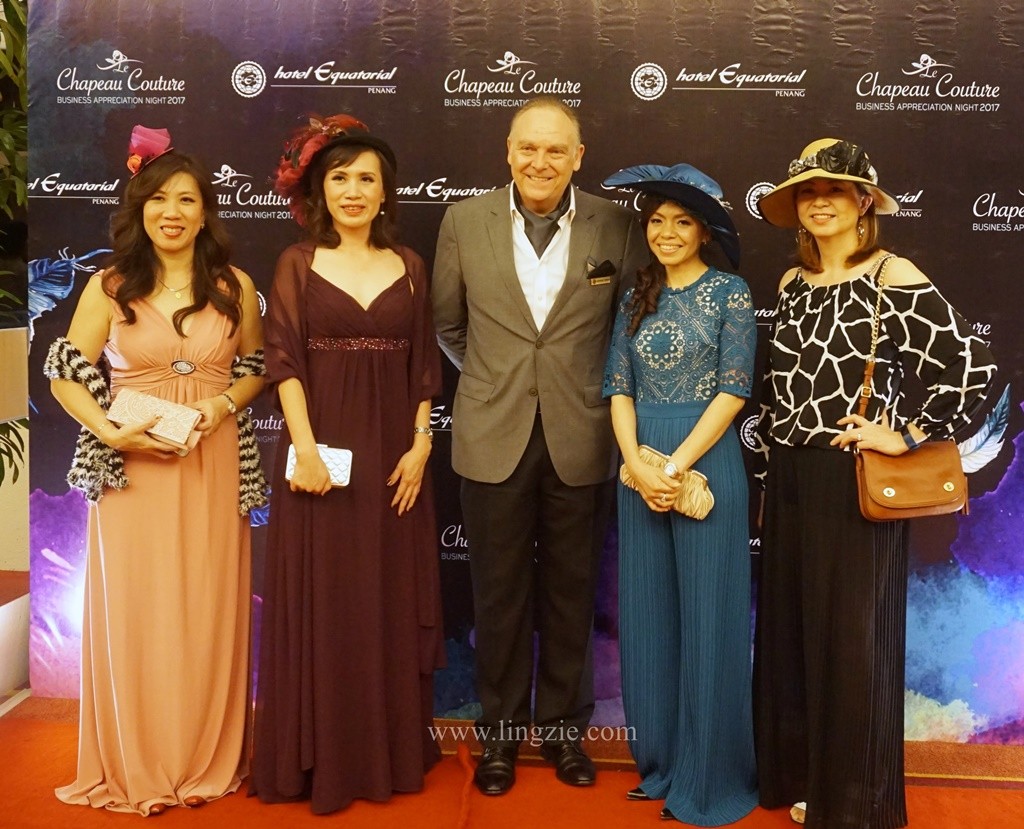 Hotel Equatorial Penang's newly appointed General Manager Andreas Knüssi posing for photos with some of the guests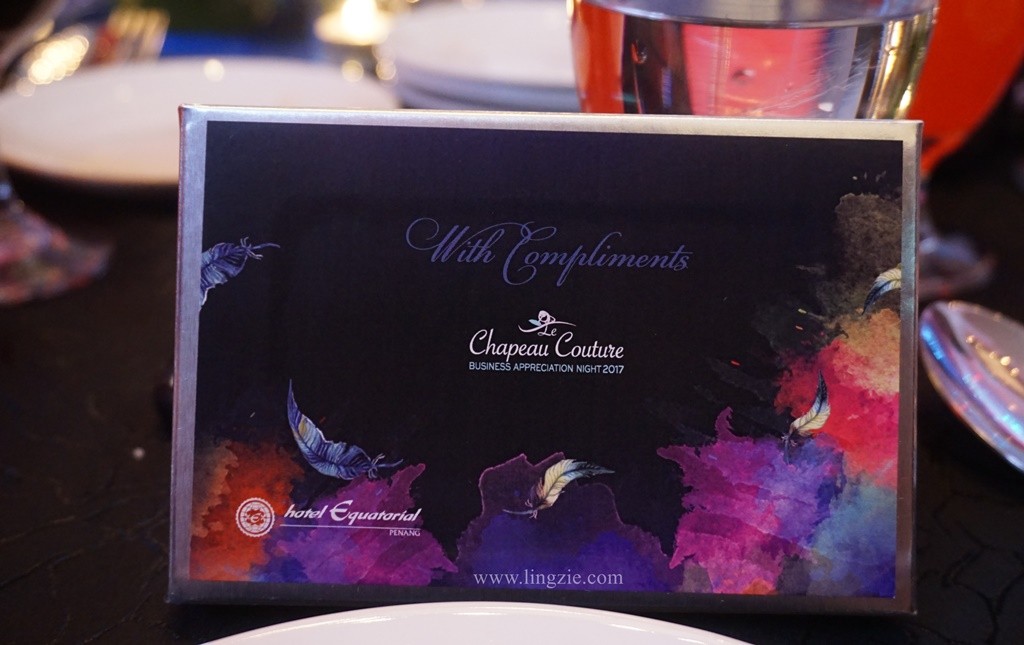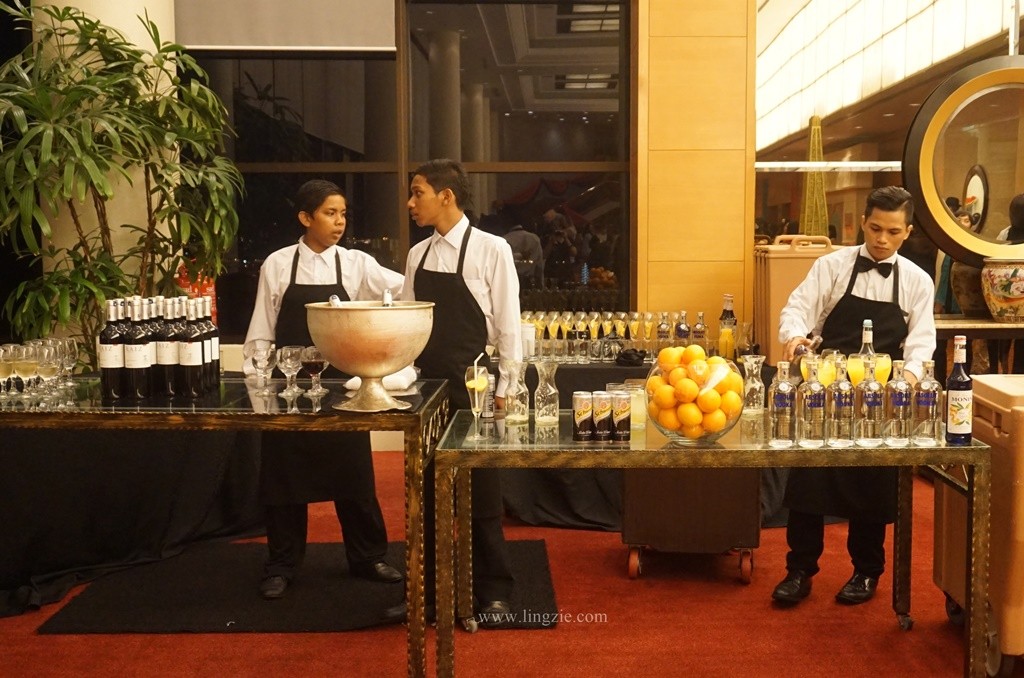 During the cocktail session, guests mingled about while taking in the French themed decoration and also light snacks and beverages.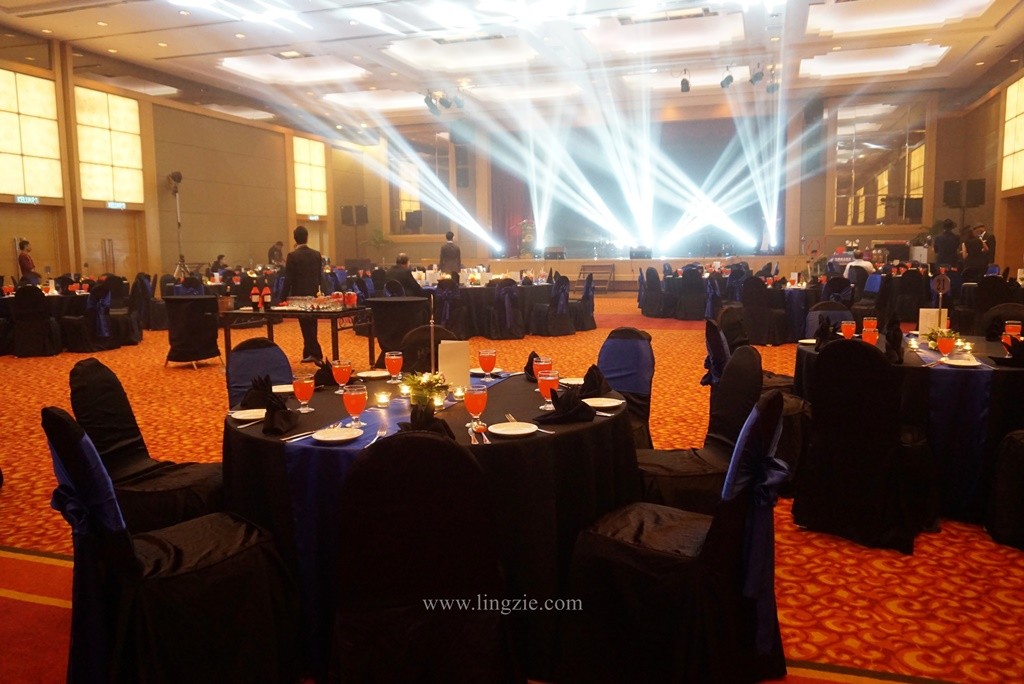 Guests were then ushered into the Grand Ballroom where a lively Moulin Rouge inspired can can dance set the celebratory mood for the dinner.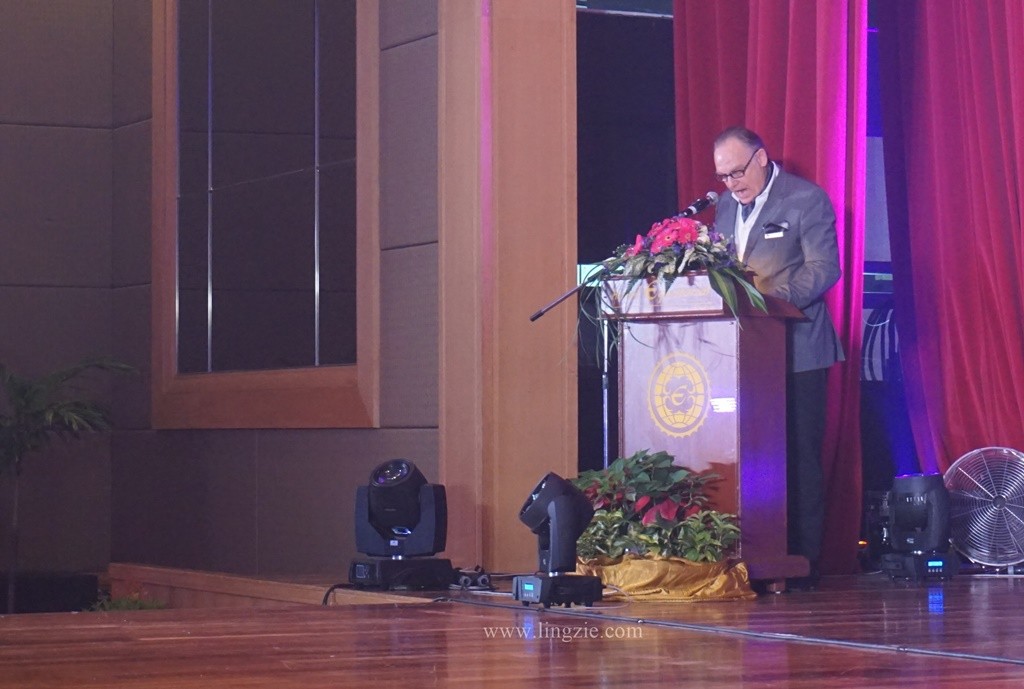 General Manager Andreas Knüssi then gave his welcome speech thanking all the guests for their attendance, as well as thanking the sponsors namely China Southern Airlines, RC Precision Engineering Sdn Bhd, Big Planet Travels Sdn Bhd, Penang Golf Club, merchants, and hotels.
Hotel Equatorial Penang's newly appointed General Manager Andreas Knüssi brings over 30 years of experience in the hospitality industry generally in South East Asia where his last position as general manager was based in China.
In line with the French theme of the night, Hotel Equatorial Penang's culinary team specially created an elegant French themed buffet line up. Guests tucked into appetizers such as Shrimp & Leek quiche, White Asparagus with Egg Parsley Chutney, French Green Lentil Salad, Salad Nicoise, Chicken Liver Pate with cranberry compote, Smoked Duck and more.
Meanwhile, the mains include seafood risotto, gratin porcini mushroom ravioli, classic lamb stew, roasted chicken in French style and Confit duck.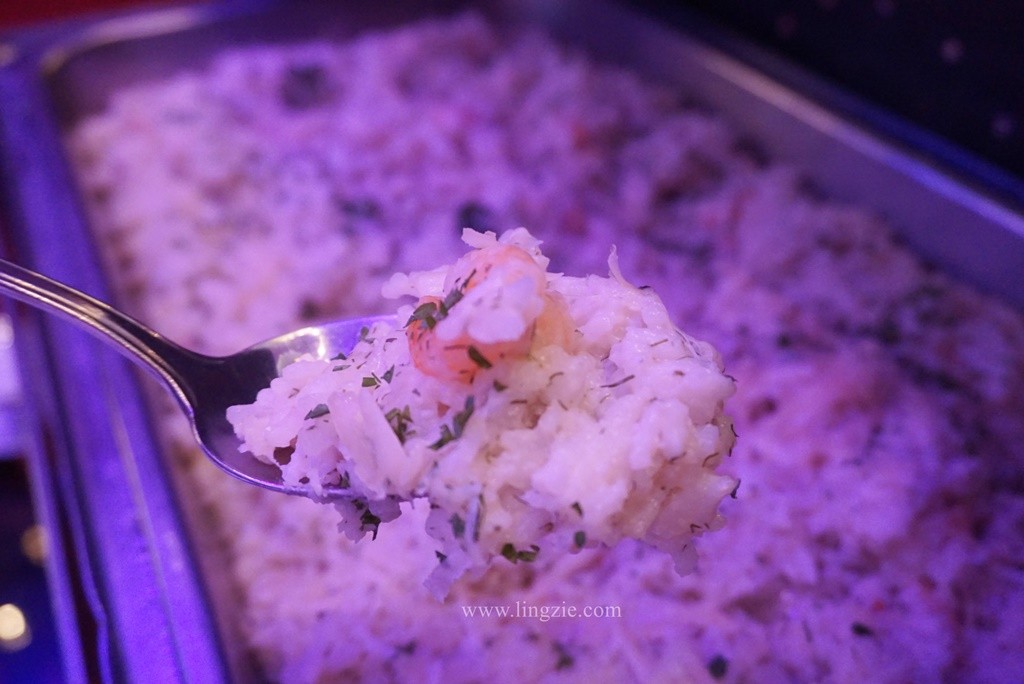 Fresh Seafood Risotto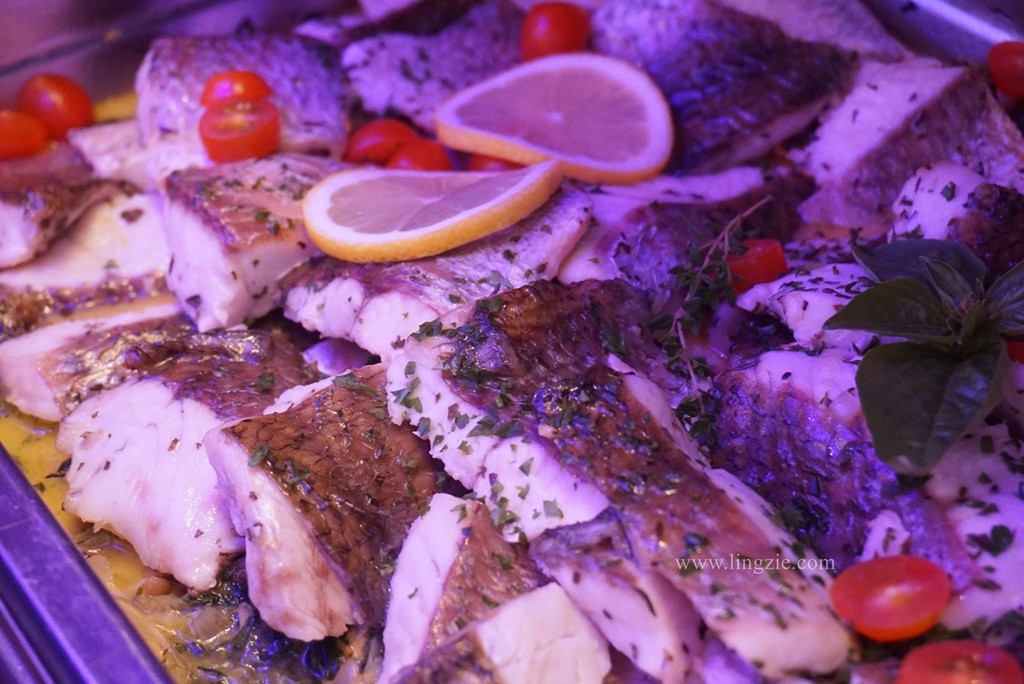 White fish Marinière with spinach and mushrooms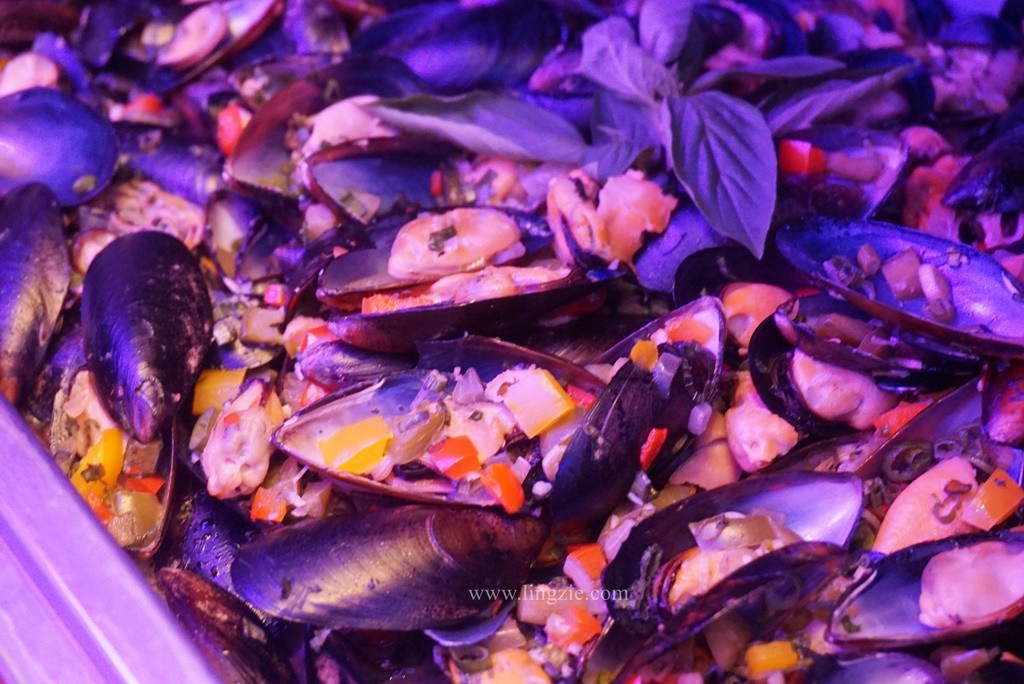 Blue mussels Marinière with scallions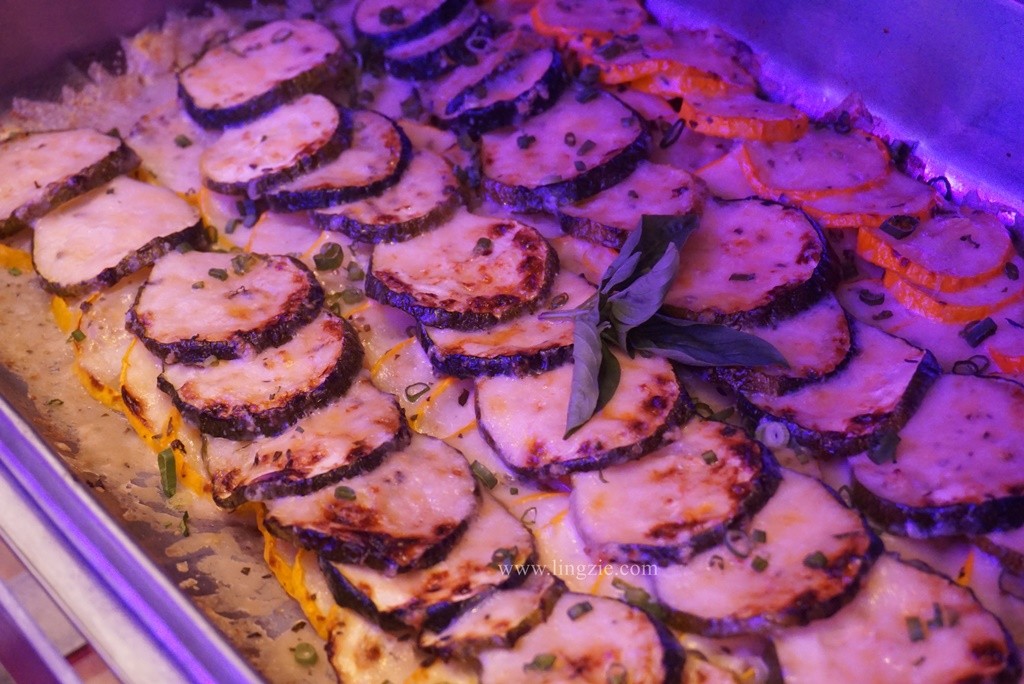 Oven baked yellow & green zucchini with garlic olive oil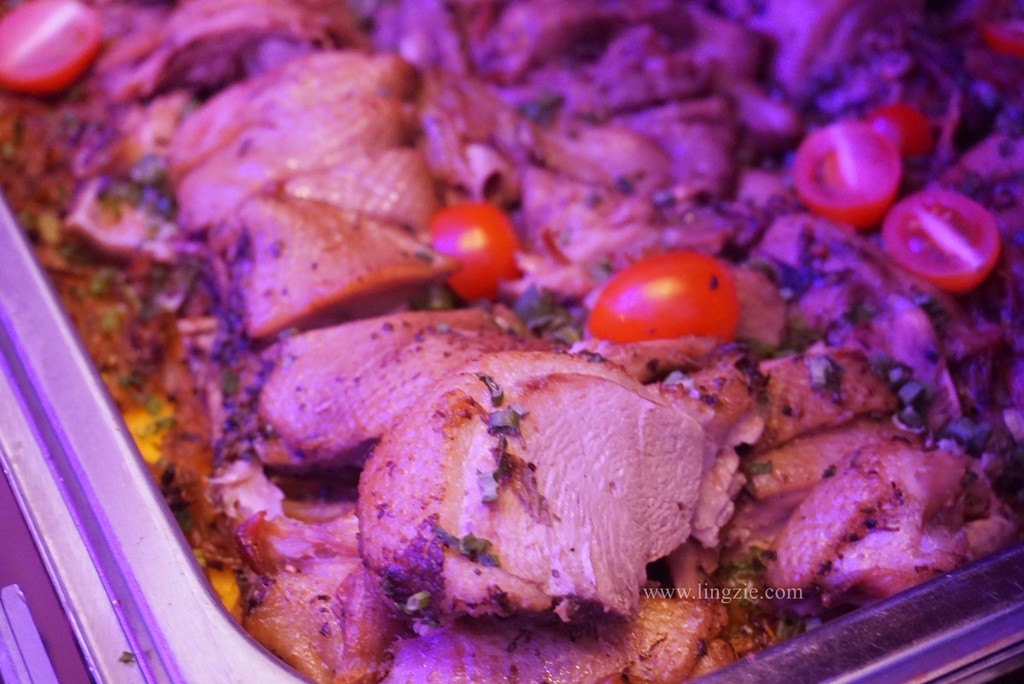 Confit duck with Lyonnaise polenta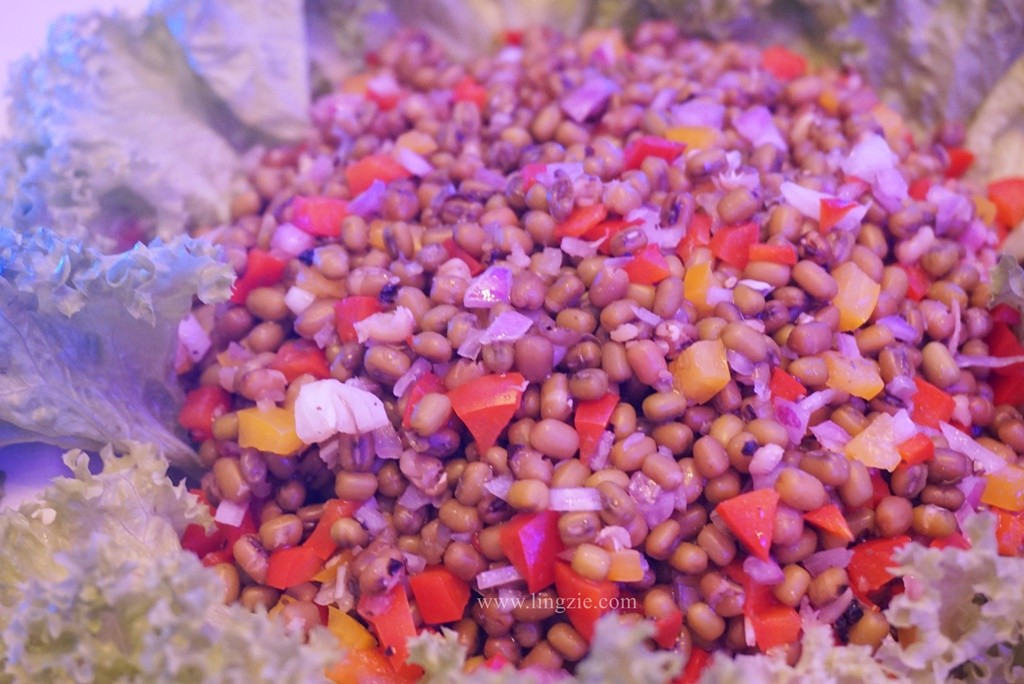 French Green Lentil Salad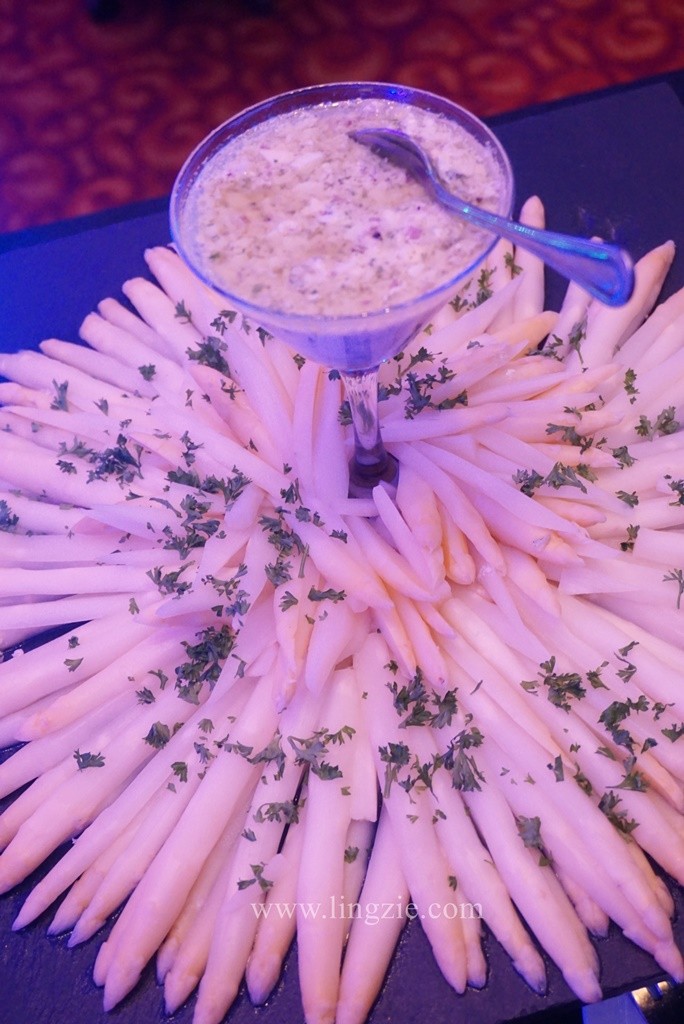 White Asparagus with Egg Parsley Chutney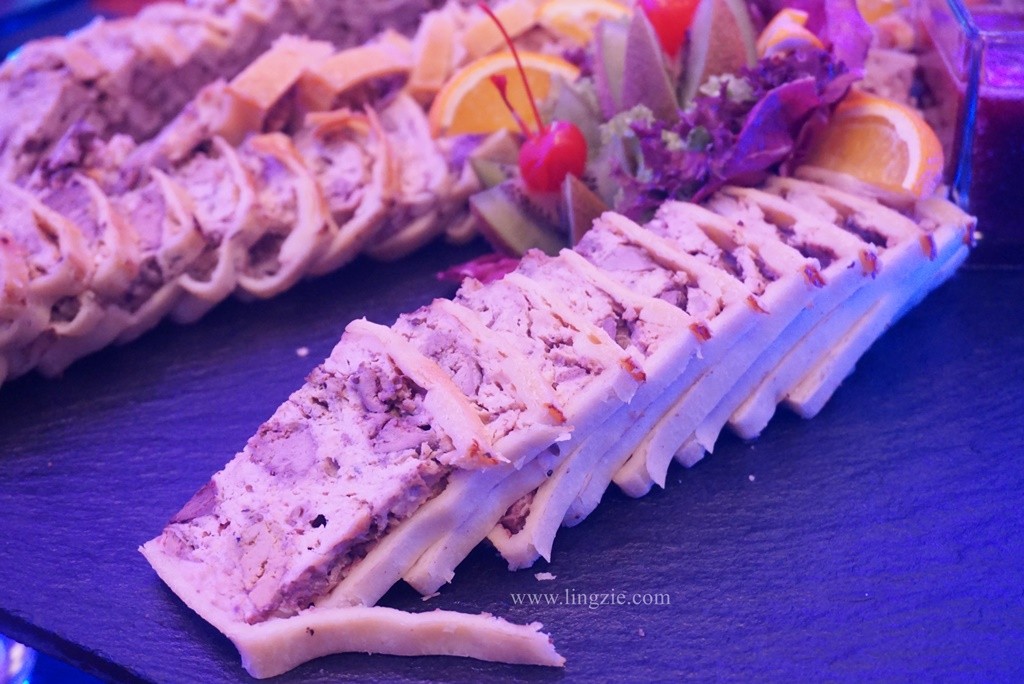 Chicken Liver Pate with cranberry compote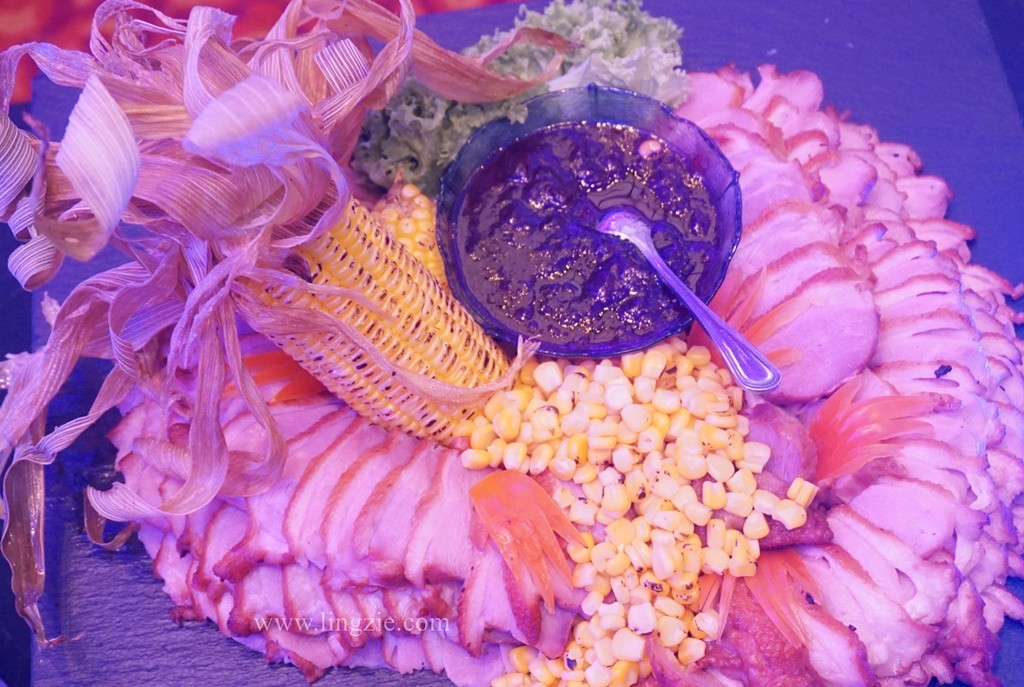 Smoked duck, char-grilled sweet corn and Frisée salad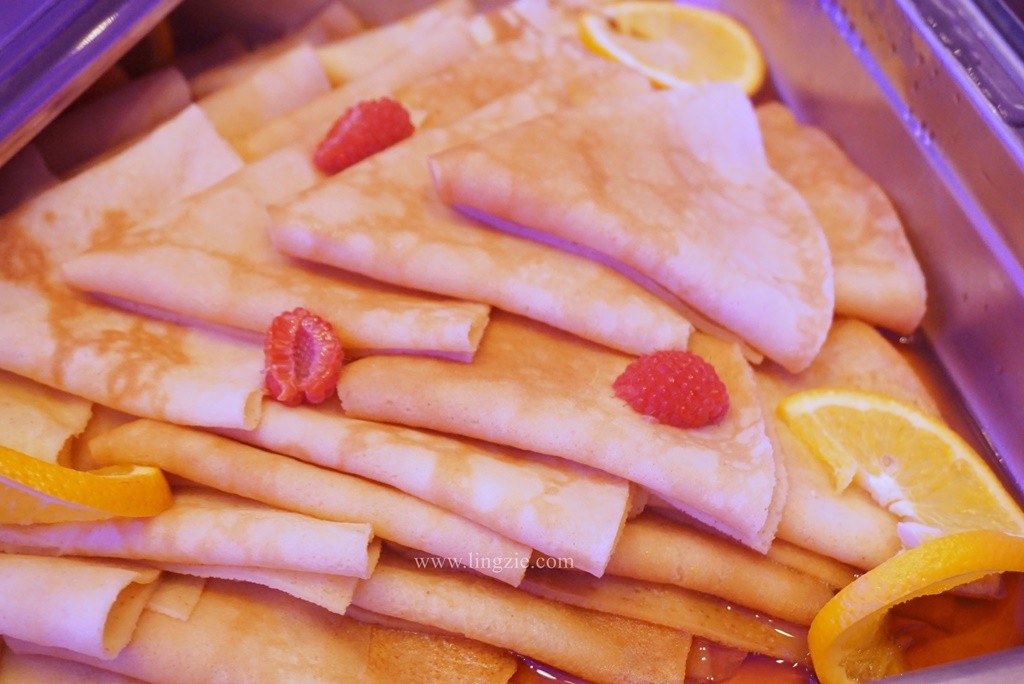 Crepes Suzette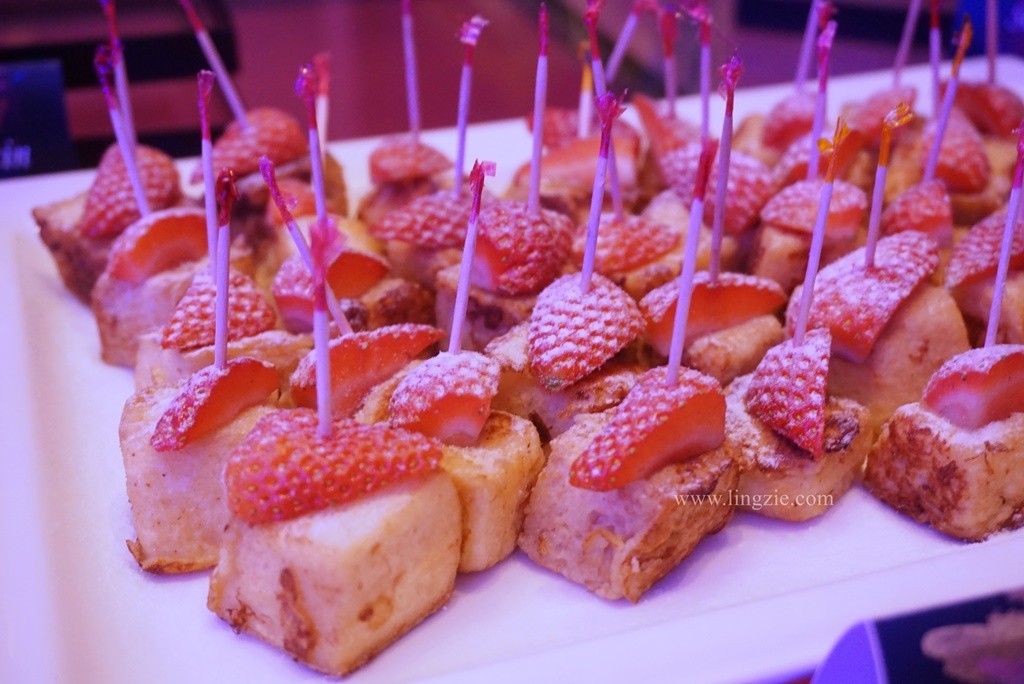 French Toast Kebabs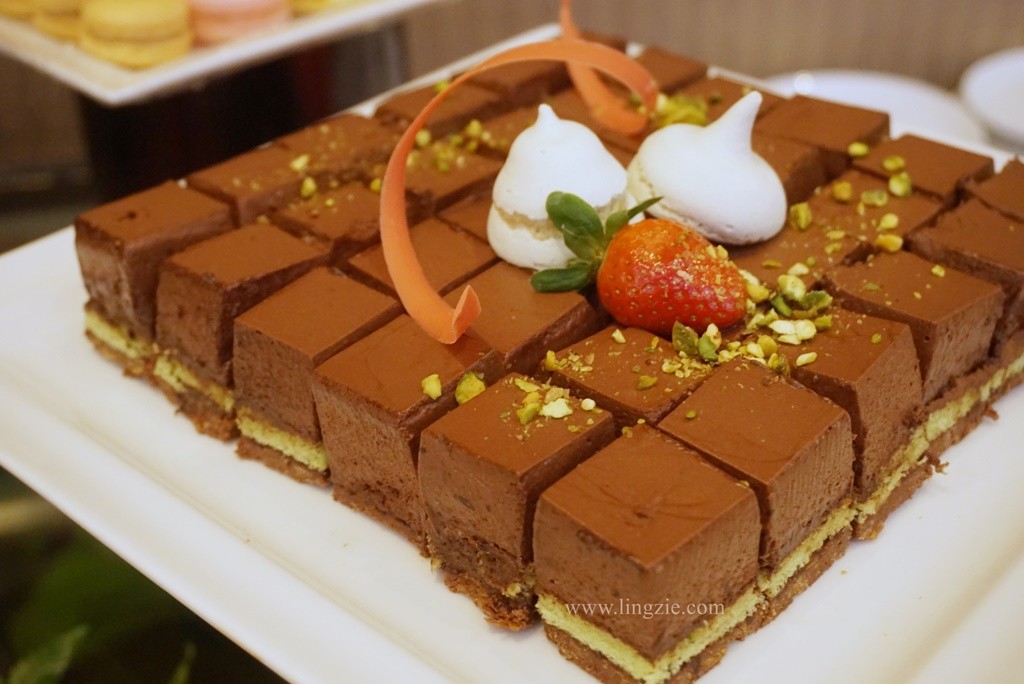 Chocolate pavé with pistachio
While enjoying the buffet, guests were also treated to performances such as Ballet & Cabaret dances and live band performances. The master of ceremony Alan Labush also kept audiences in stitches throughout the night.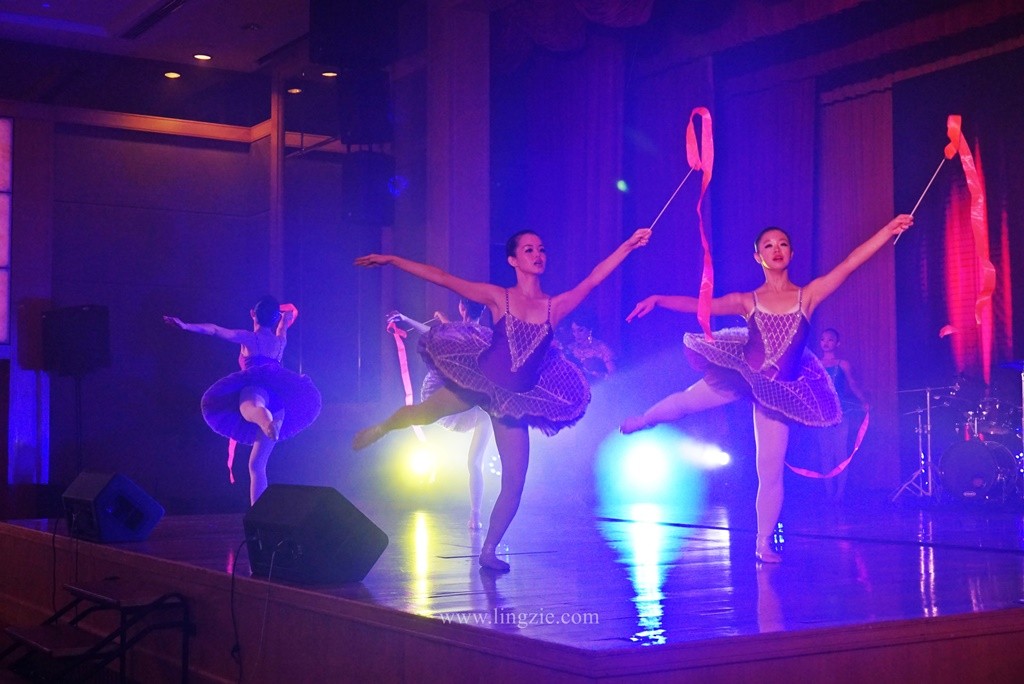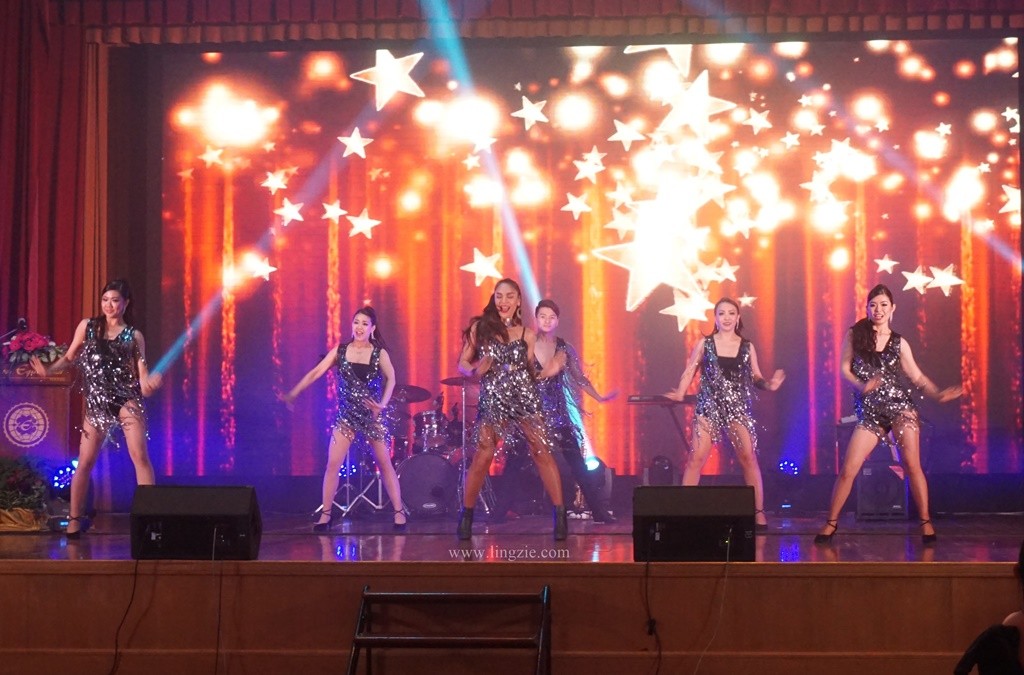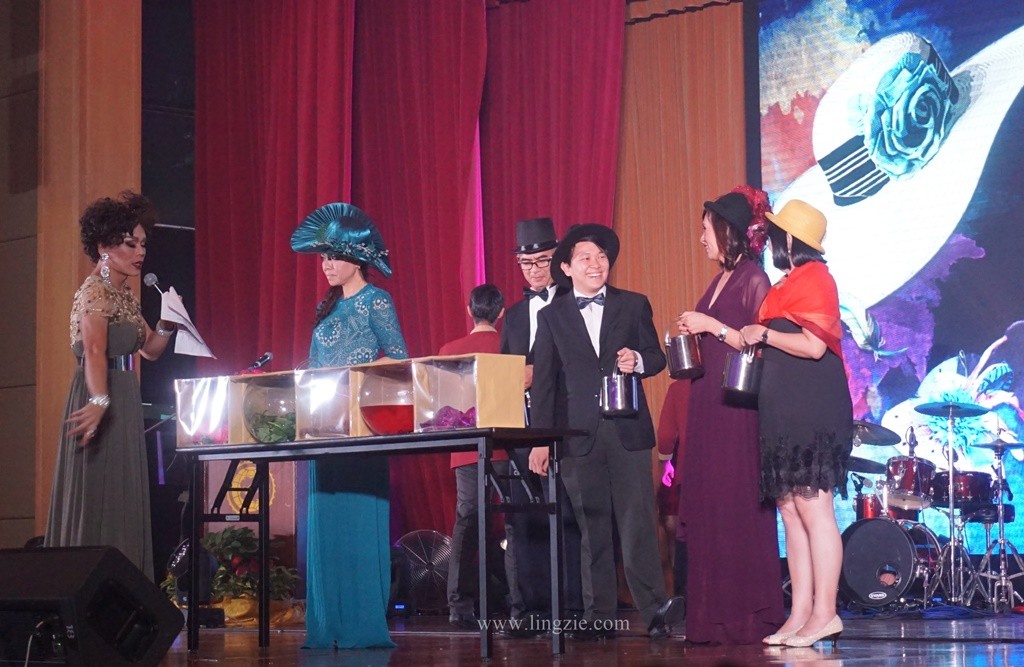 A short games session also ensued as part of the activities for the night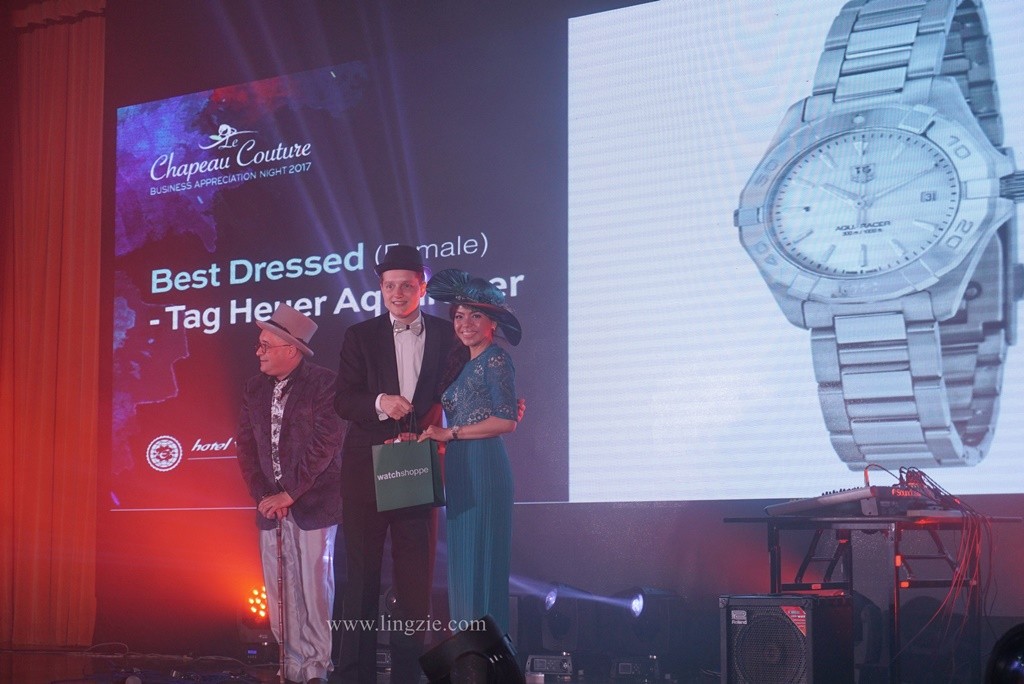 Best Dressed Male & Female were awarded with Tag Heuer watches much to the winners' delight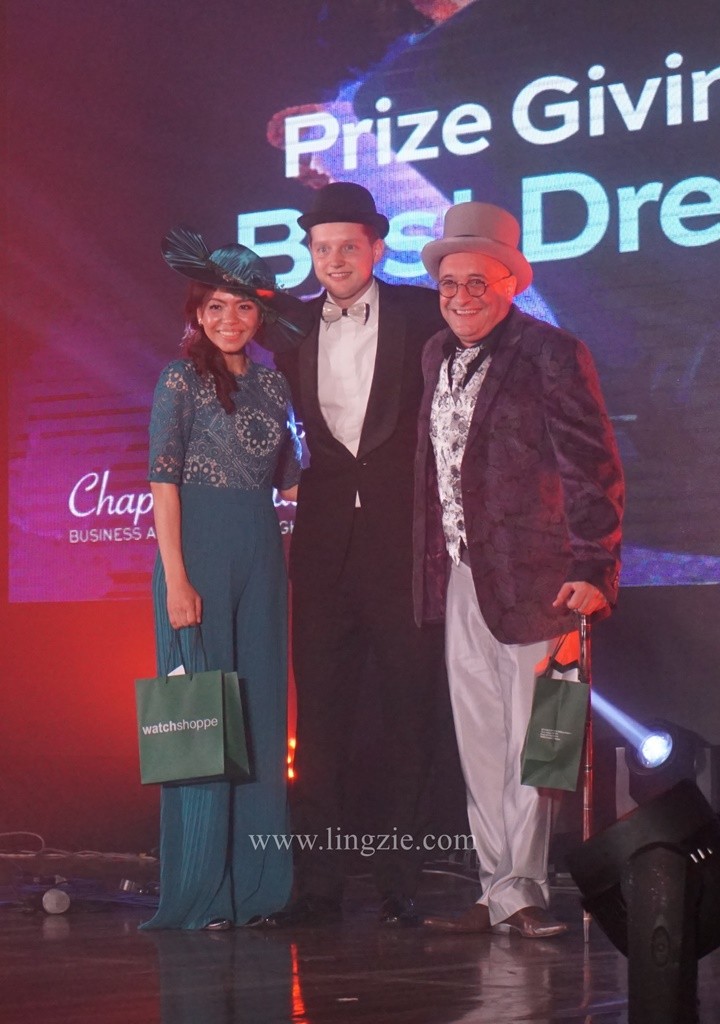 Best Dressed Female Winner (Ms Lee Seow Peng) and Best Dressed Male Winner (Mr Sacha Saufi) with Hotel Equatorial Penang's operations director Willem Hagedoorn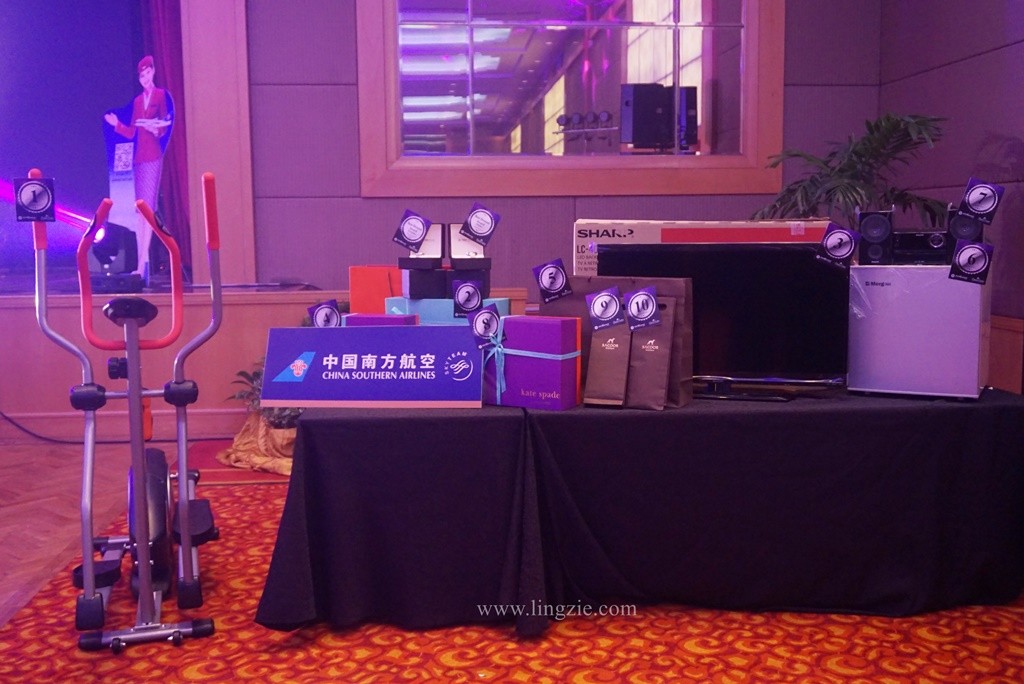 Lucky Draw prizes
A host of lucky draw prizes were also up for grabs including return air tickets to Bangkok, Hong Kong & New Delhi,  Sharp AQUOUS 40" inch LED TV, Commercial Elliptical Trainer, luxurious bags, watches, hotel room stays, dining vouchers and other fabulous goodies.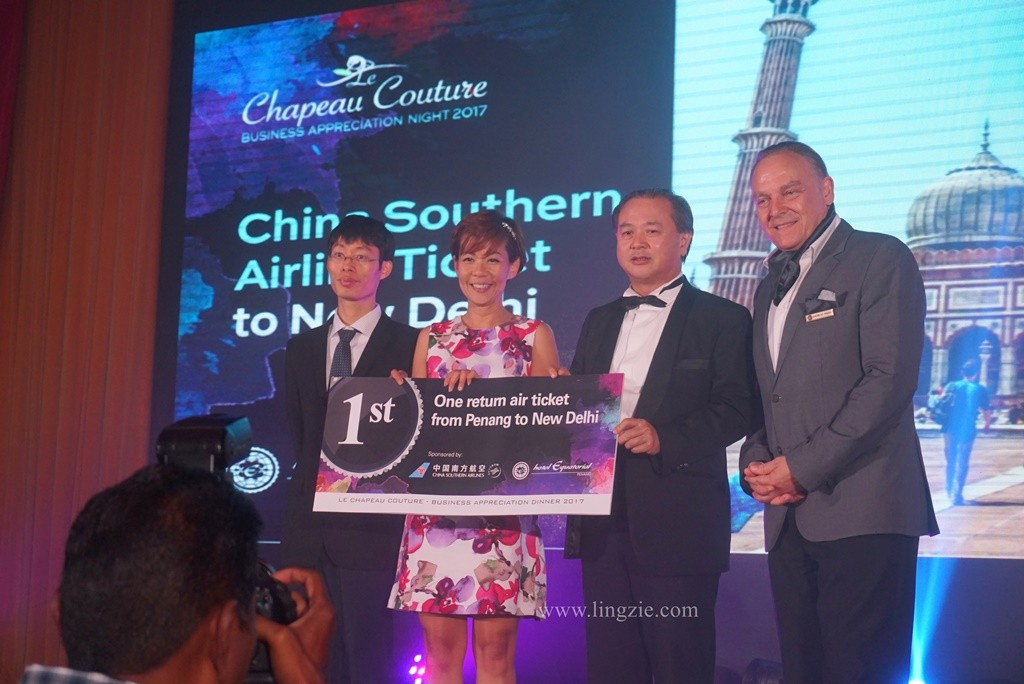 Lucky Draw 1st Prize winner – Return Air Ticket to New Delhi, sponsored by China Southern Airlines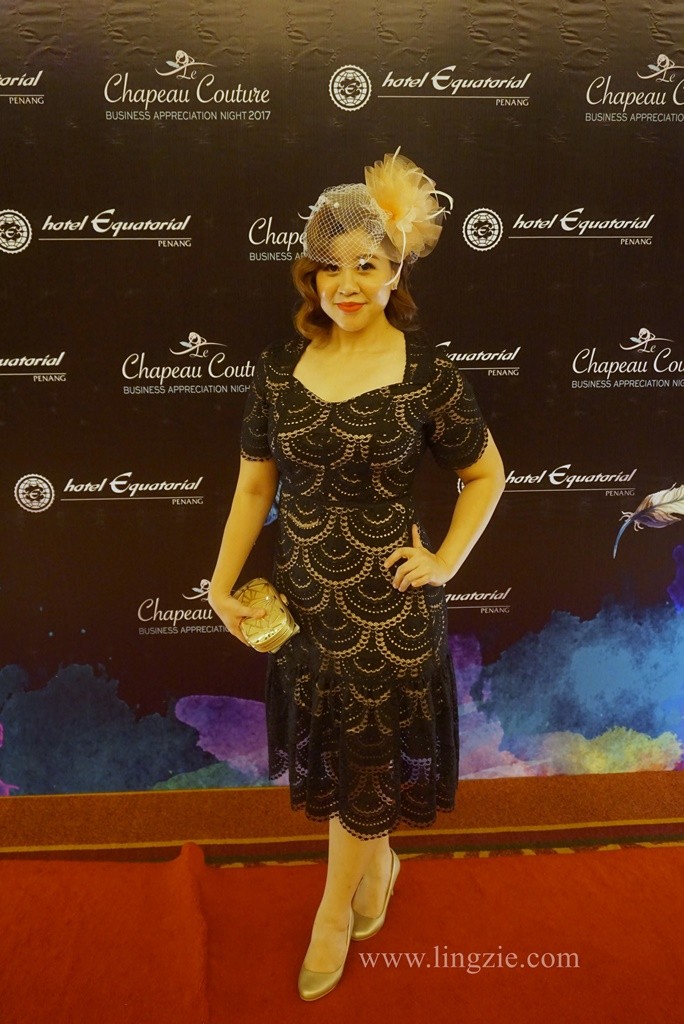 My take on 'Le Chapeau Couture', hopefully exuding some French flair… hehe (oh and I could never have pulled it off without the awesome makeup and hairdo by B Prive Bridal & Makeup Academy)
Quite a number of ladies asked where I got my headpiece and I told them that I got lucky, scoring this beautiful headpiece from Gurney Plaza at only RM38!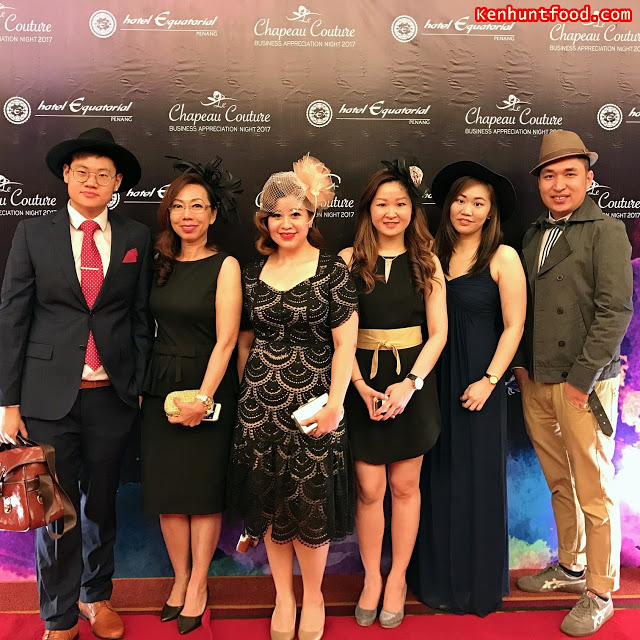 Bloggers group photo with Hotel Equatorial Penang's PR Executive at the event (photo credit to KenHuntFood)
*Many thanks to Hotel Equatorial Penang for extending this invitation!
Hotel Equatorial
1, Jalan Bukit Jambul
Bayan Lepas, Penang.
TEL: 04-632 7000