I couldn't resist deviating from my China Gourmet Tour Series yet again, to blog about this exciting new place in town!
Located along King Street (opposite the new Great Eastern building and across the road from Dewan Sri Pinang) is this elegant, charming restaurant serving 'the best of Old & New World Cuisine'. The name itself 'Sire' lulls one into reminiscing of the old English days when one with power and authority were addressed as such.
I immediately fell in love with the interior. High ceilings all done up in white giving it an airy spacious feeling. Dotted with blossoms and blossoms of flowers, framed artwork and stained glass.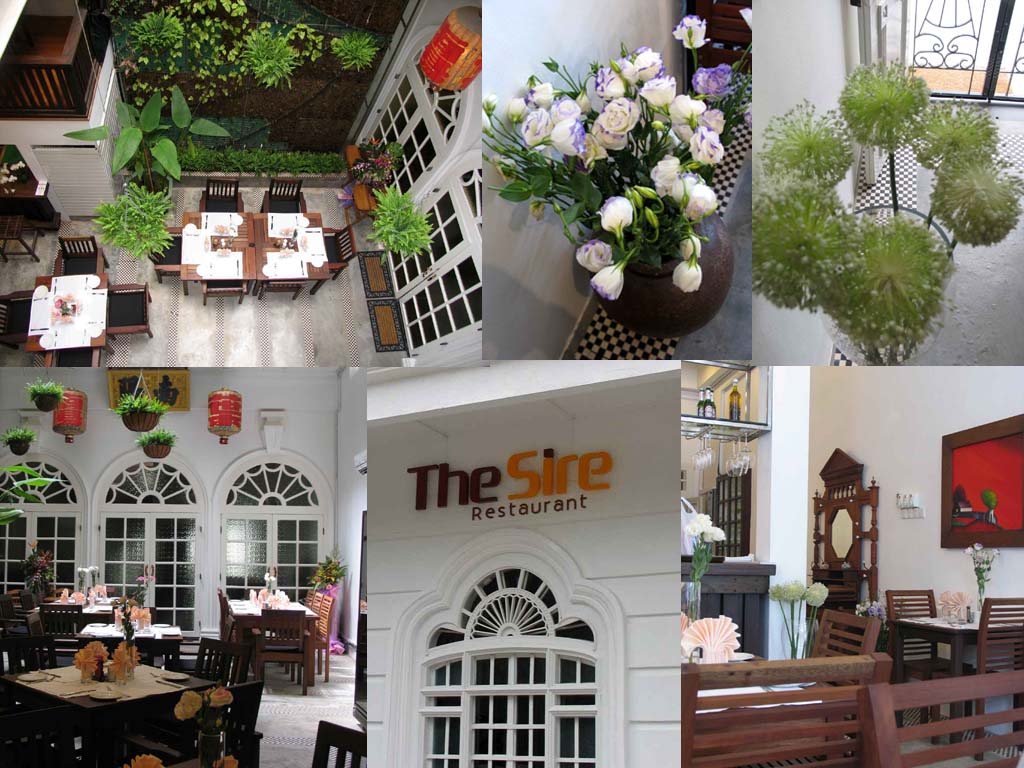 Looking at its simple white facade, one couldn't possibly have guessed the treasures it holds within its deep enclaves. As I moved around in the restaurant snapping photos, I was invited to have a look upstairs. They have a small little mezzanine floor which holds a few tables. Thinking I had seen it all, I was puzzled about the invitation. But I looked up from the mezzanine and discovered another flight of stairs… and that started my journey through the Museum part of the restaurant. I found my way up tiny staircases, revealing rooms which held old antiques and letters. And came down spiral staircases to old grand pianos, a water feature and large airy living rooms. Enthralled by its beauty, I was told that this was the first house the late tycoon Yeap Chor Ee stayed in. And all these antiques belonged to him and his family.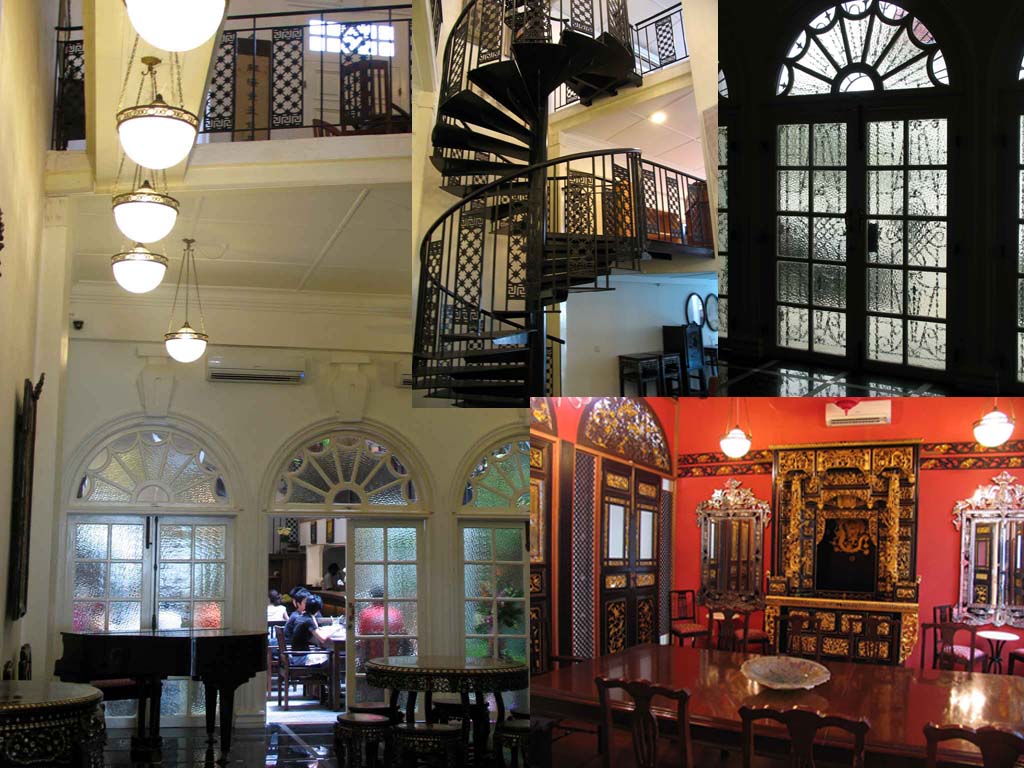 *Collages inspired by this post 🙂 My first time trying my hand at making collages too!
After exploring the place, I hastily returned to my seat, not wanting to miss capturing photos of…the food!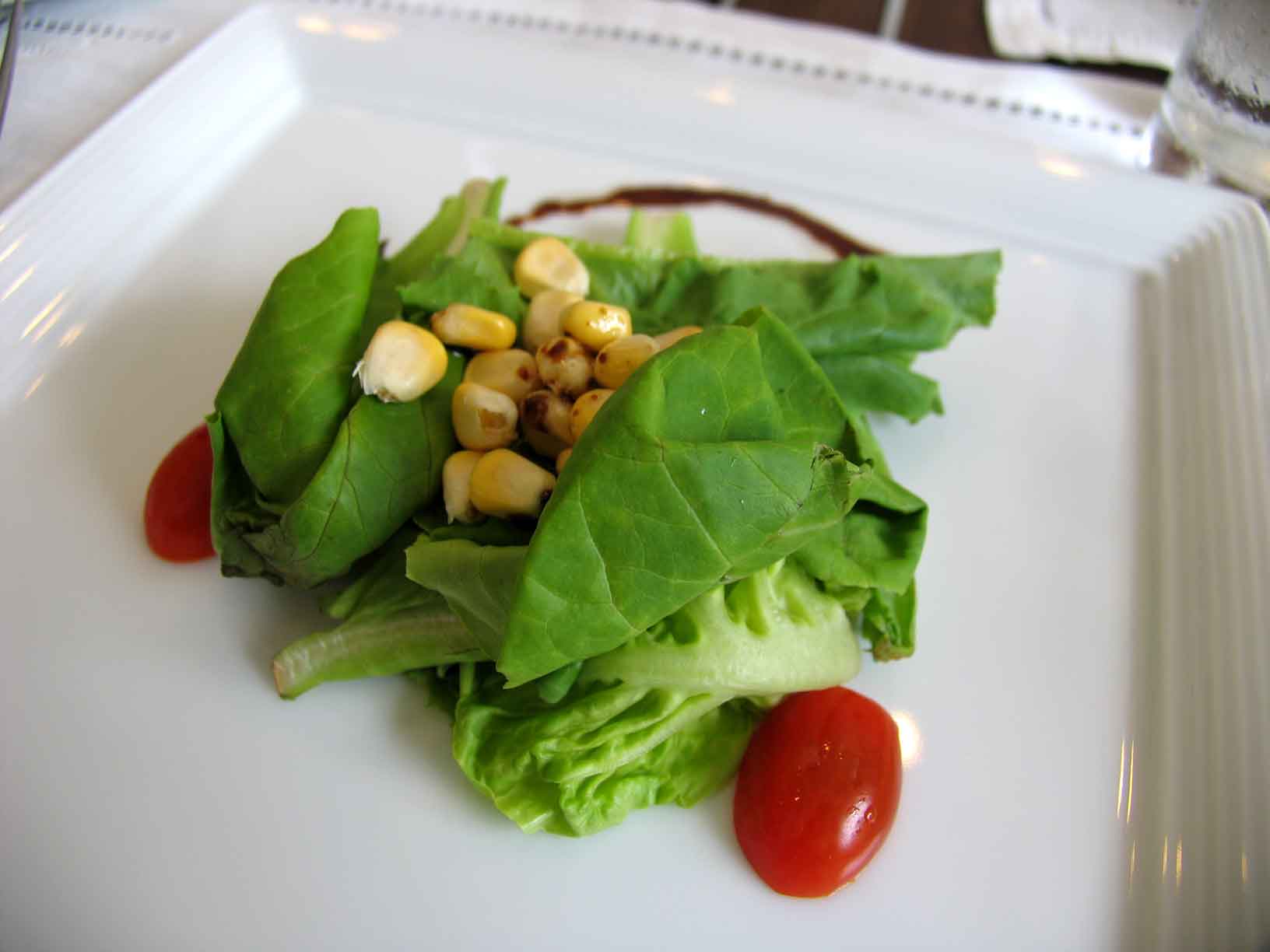 I excitedly told the rest of my family about the hidden treasures of this place, as I dug into the complimentary salad and garlic tomato loaf (which almost disappeared by the time I returned)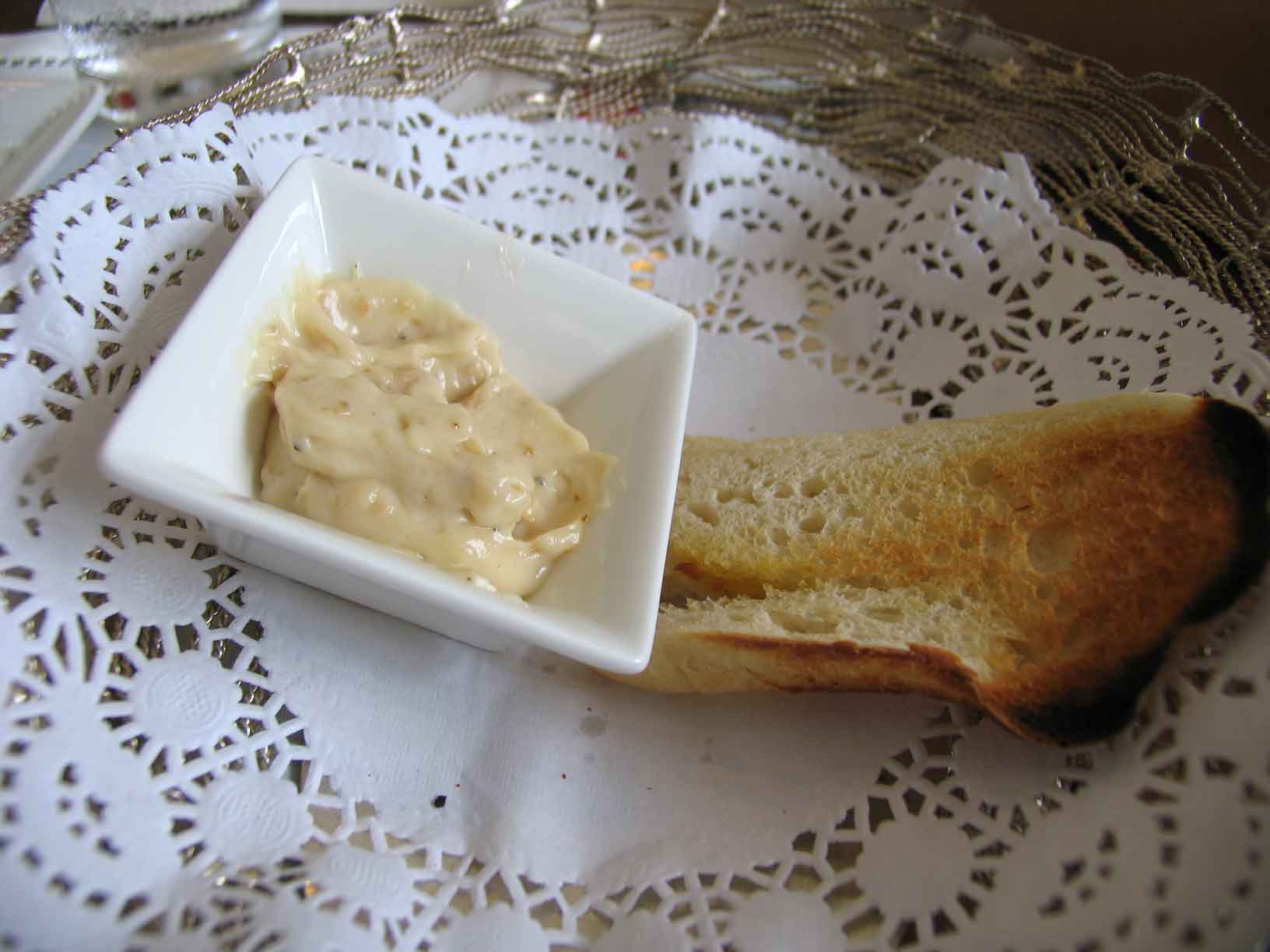 We ordered a portion of mushroom soup (RM10.80) to share. It was not the best mushroom soups I've tried, but still passable.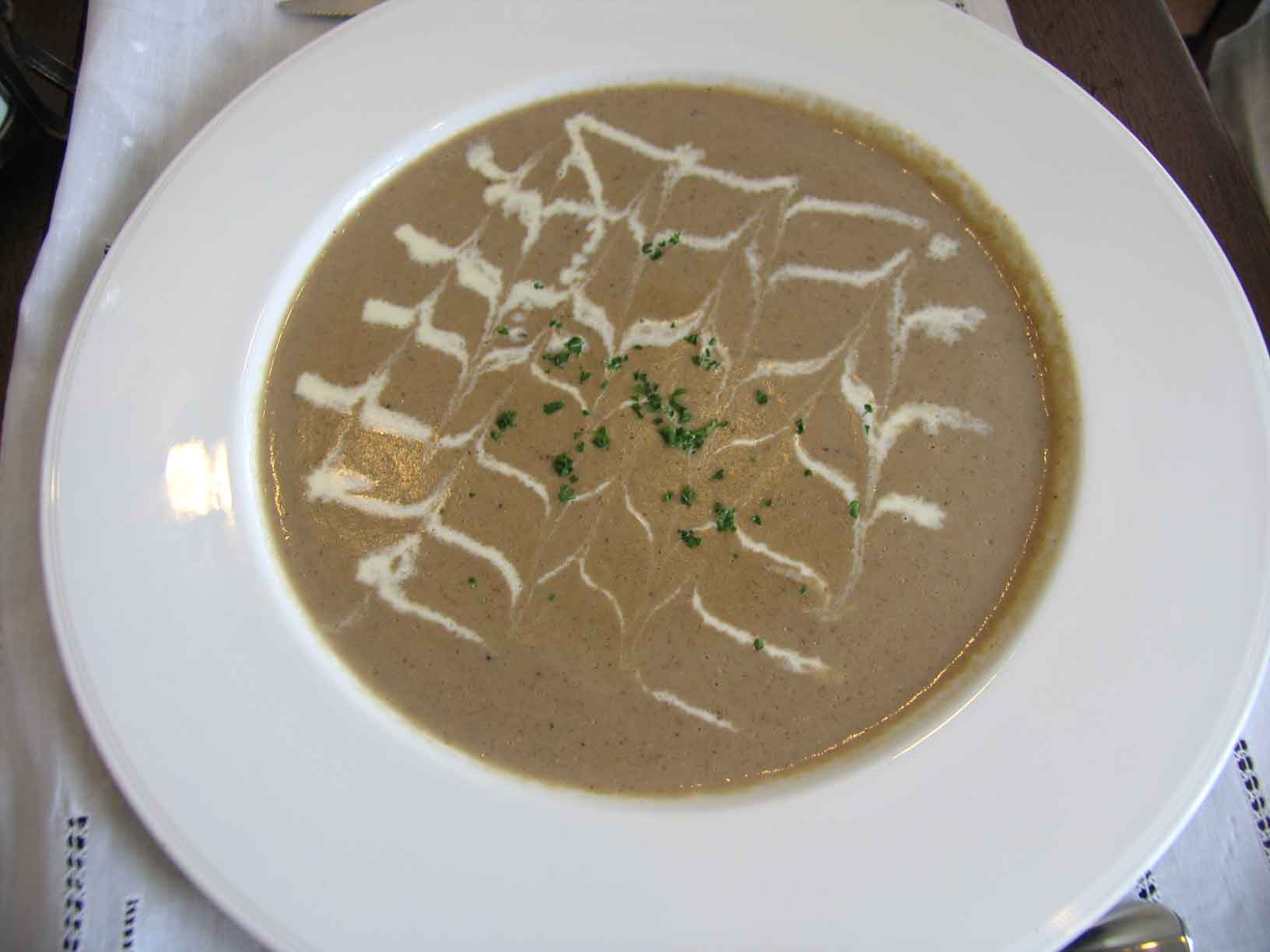 Shortly after that came our mains… the Teriyaki Salmon (RM40.80) came first. And as I took photos of it, wafts of fragrant teriyaki tickled and taunted my nostrils…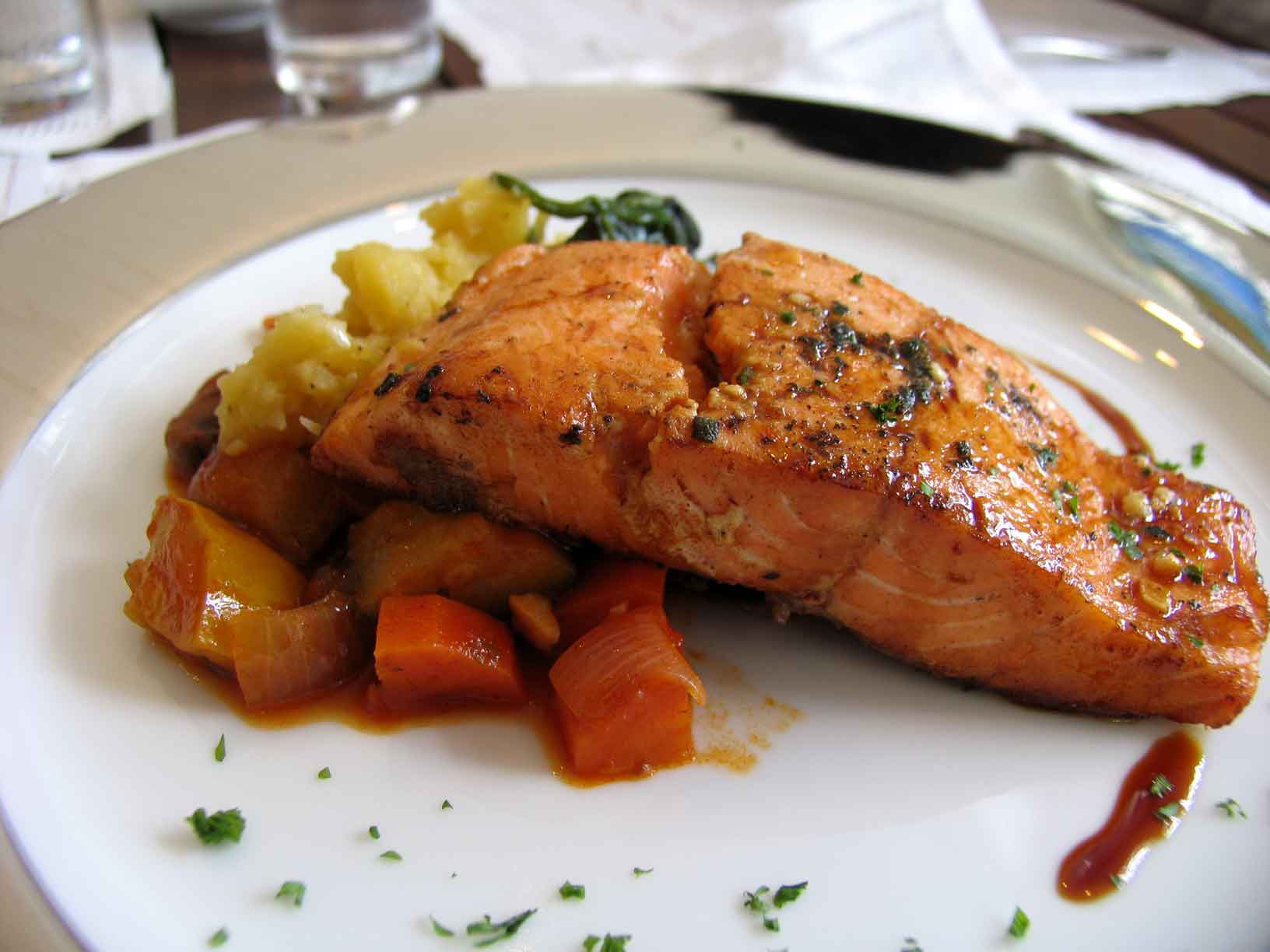 While my Poached Caramlized Snapper (RM29.80) was light and pleasant on the palate. The snapper is also a healthy alternative with just a little oil from the side vegetables and a small portion of mashed potatoes.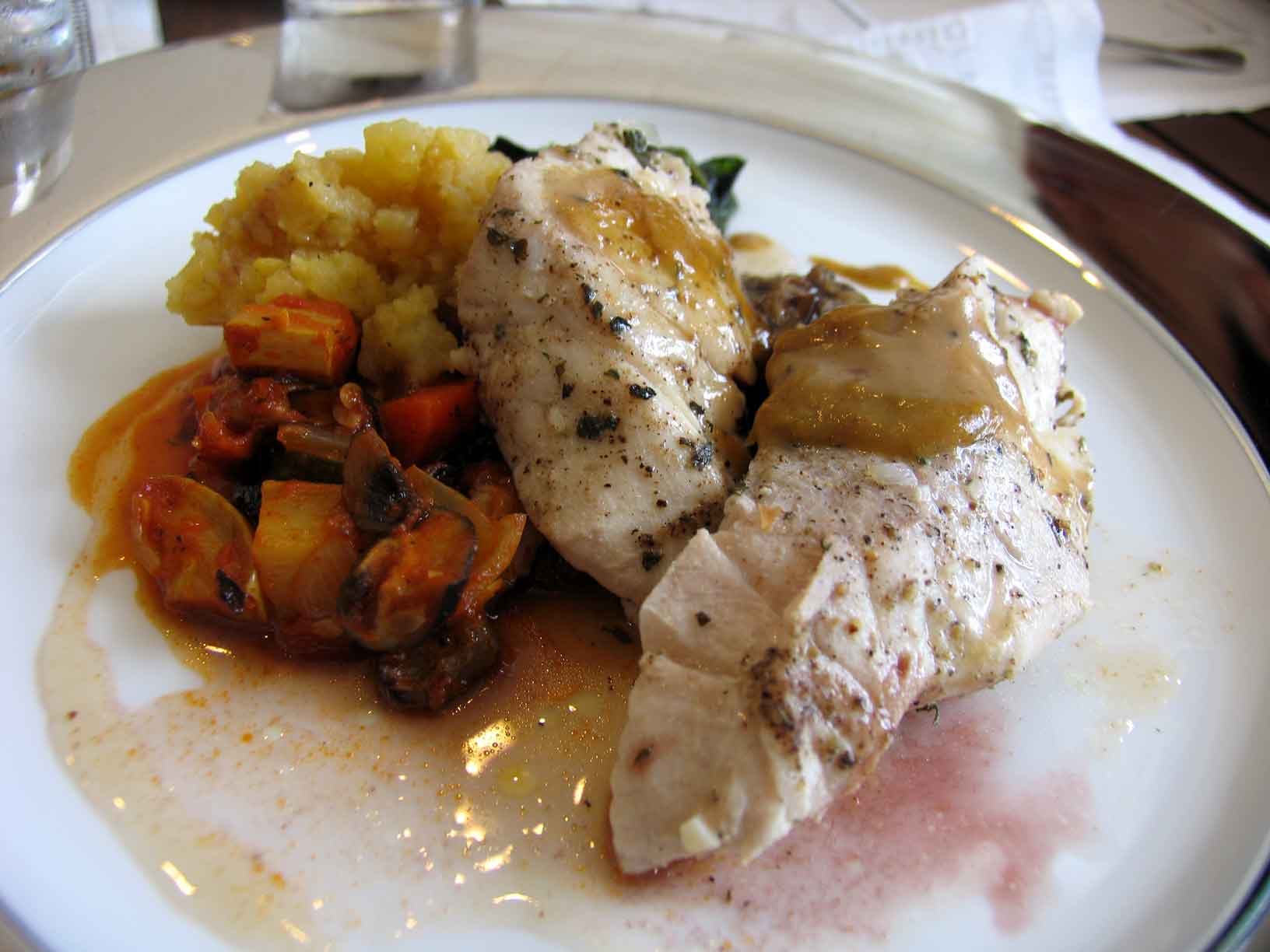 Then came the 'heavyweights' – the Sizzling Tenderloin (RM35.50). Tender and flavorful, although my dad did find it a bit too salty for his liking.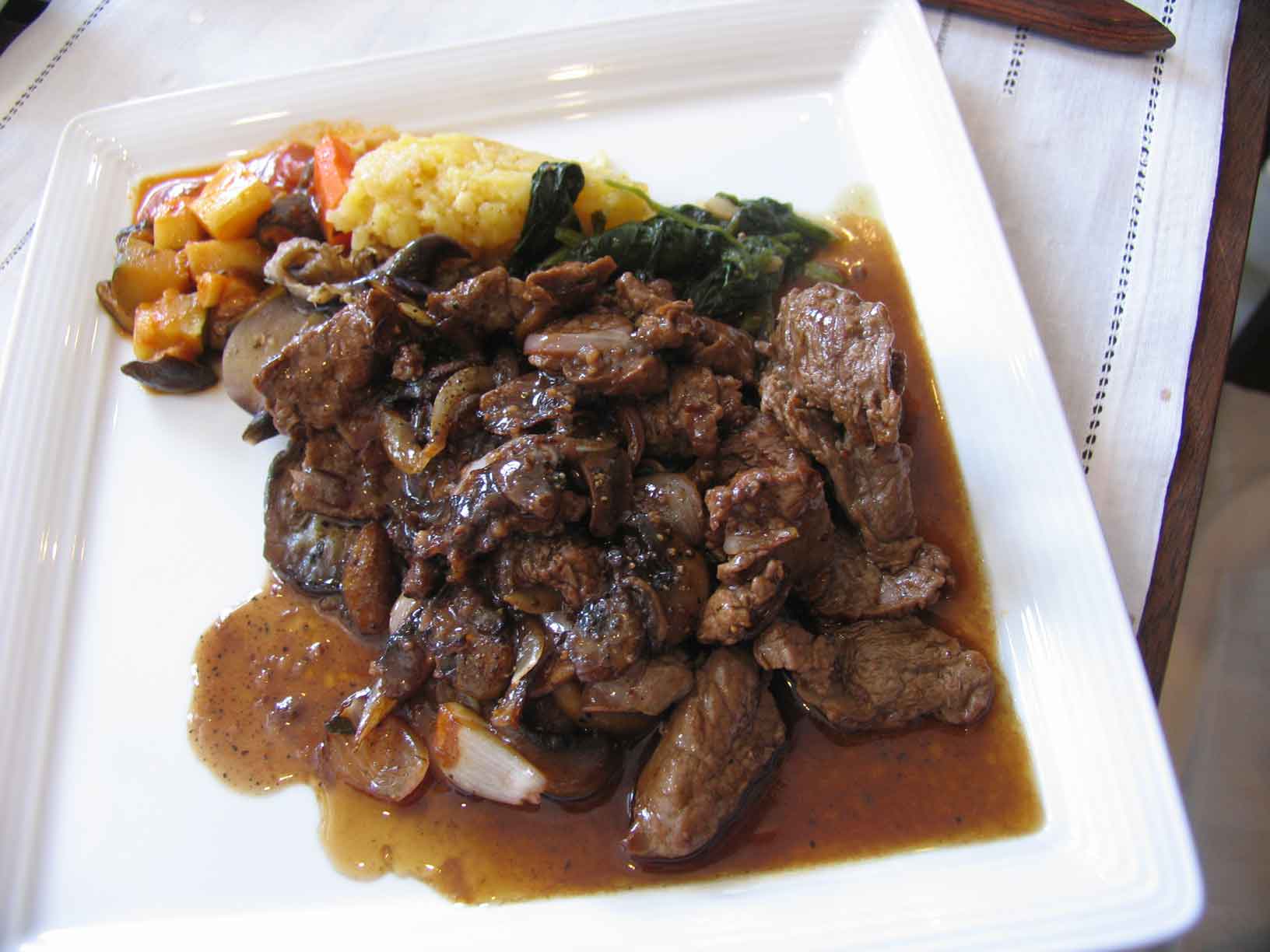 The Lamb Shank (RM49.80) came looking very impressive. And the taste did not disappoint.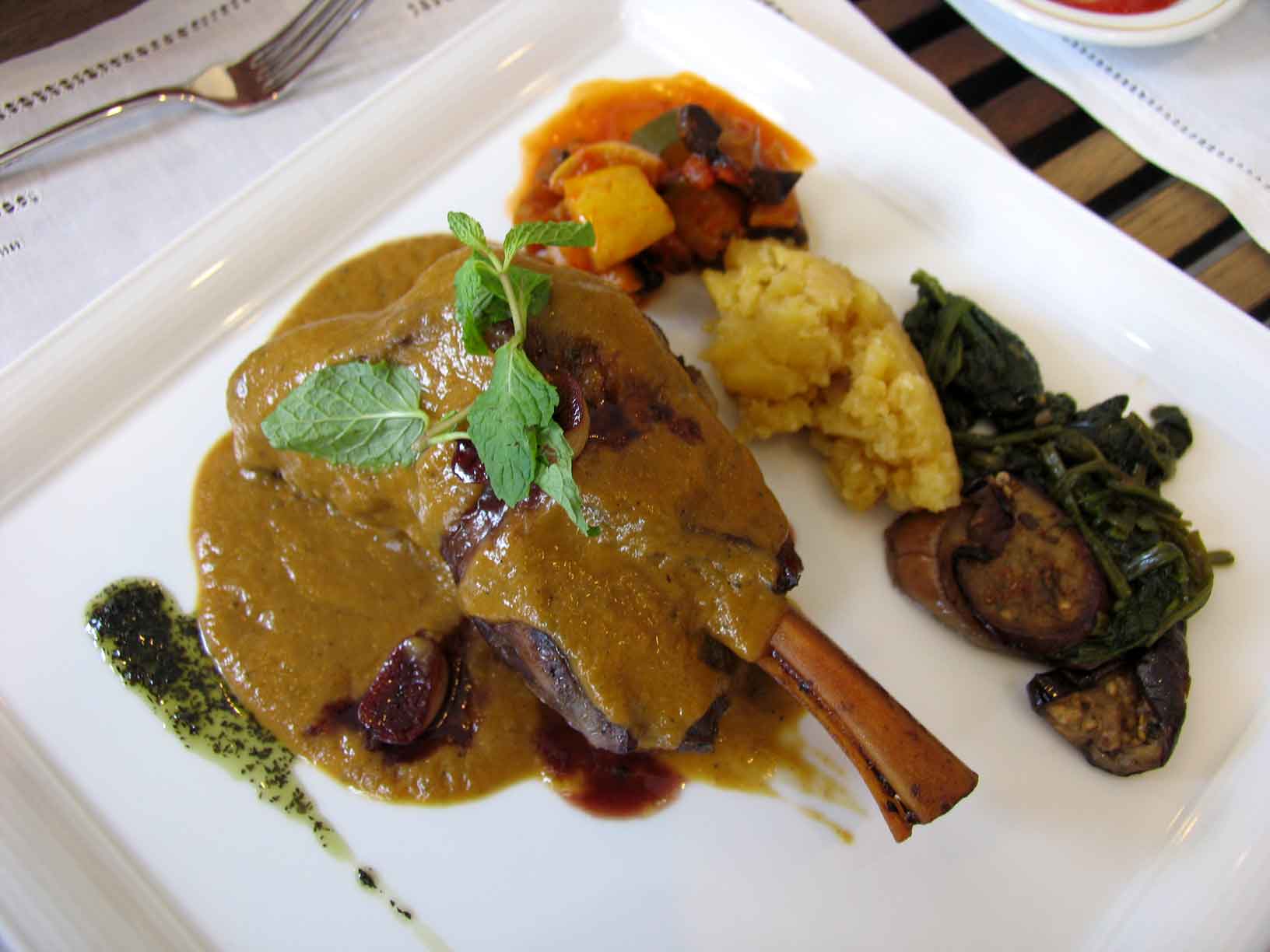 Finally, came the 'star' of the meal – the Black Angus Rib Eye Steak which costs a hefty RM105.80! I have never had beef this pricey, save for Kobe beef. Therefore, I was curious how this dish would taste. The meat had a lovely buttery taste to it, smooth and tender.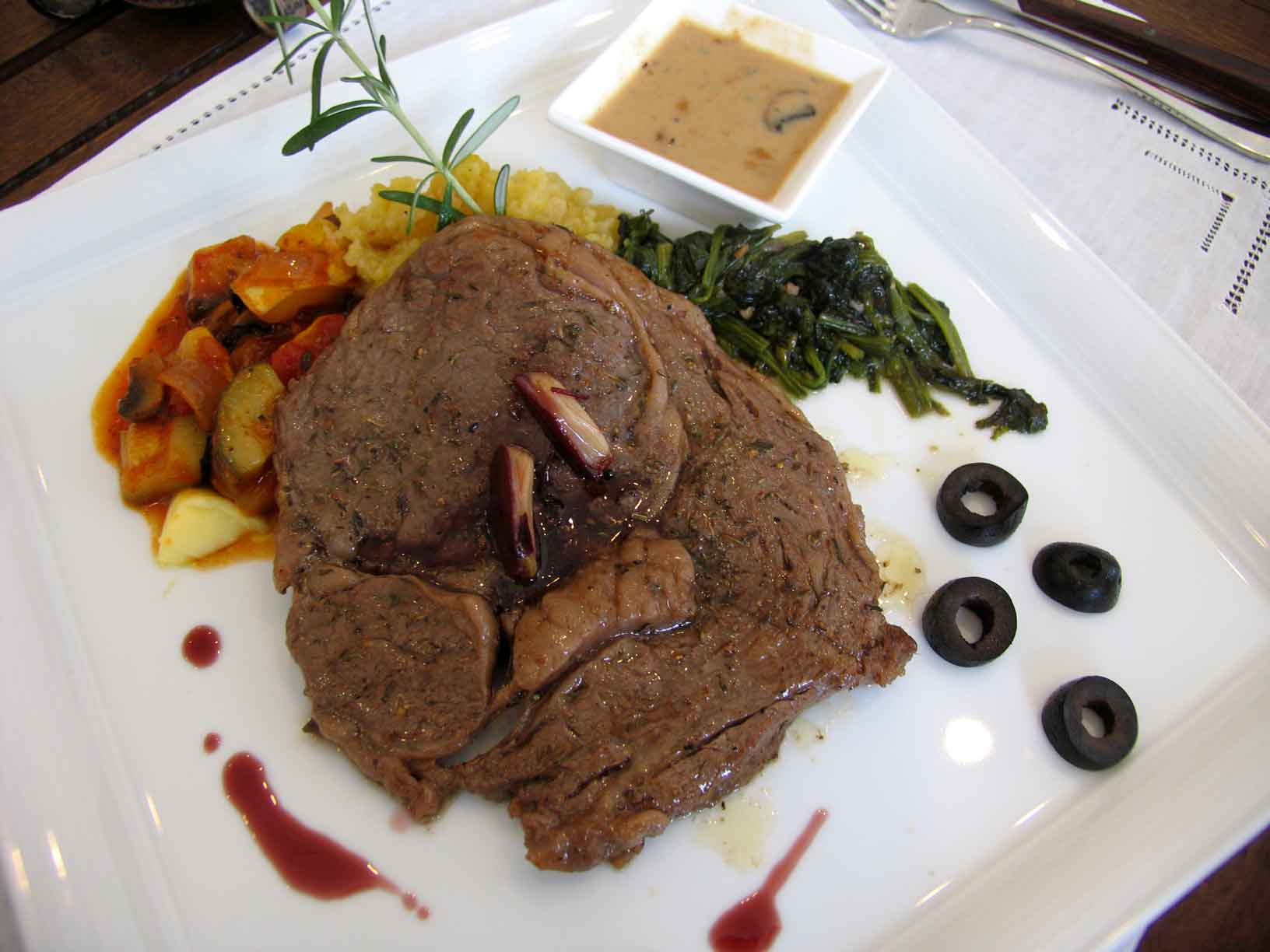 Then came the part of the meal I always look forward to the most… the dessert! The complimentary dessert that comes with every order of a main course is a scoop of ice cream.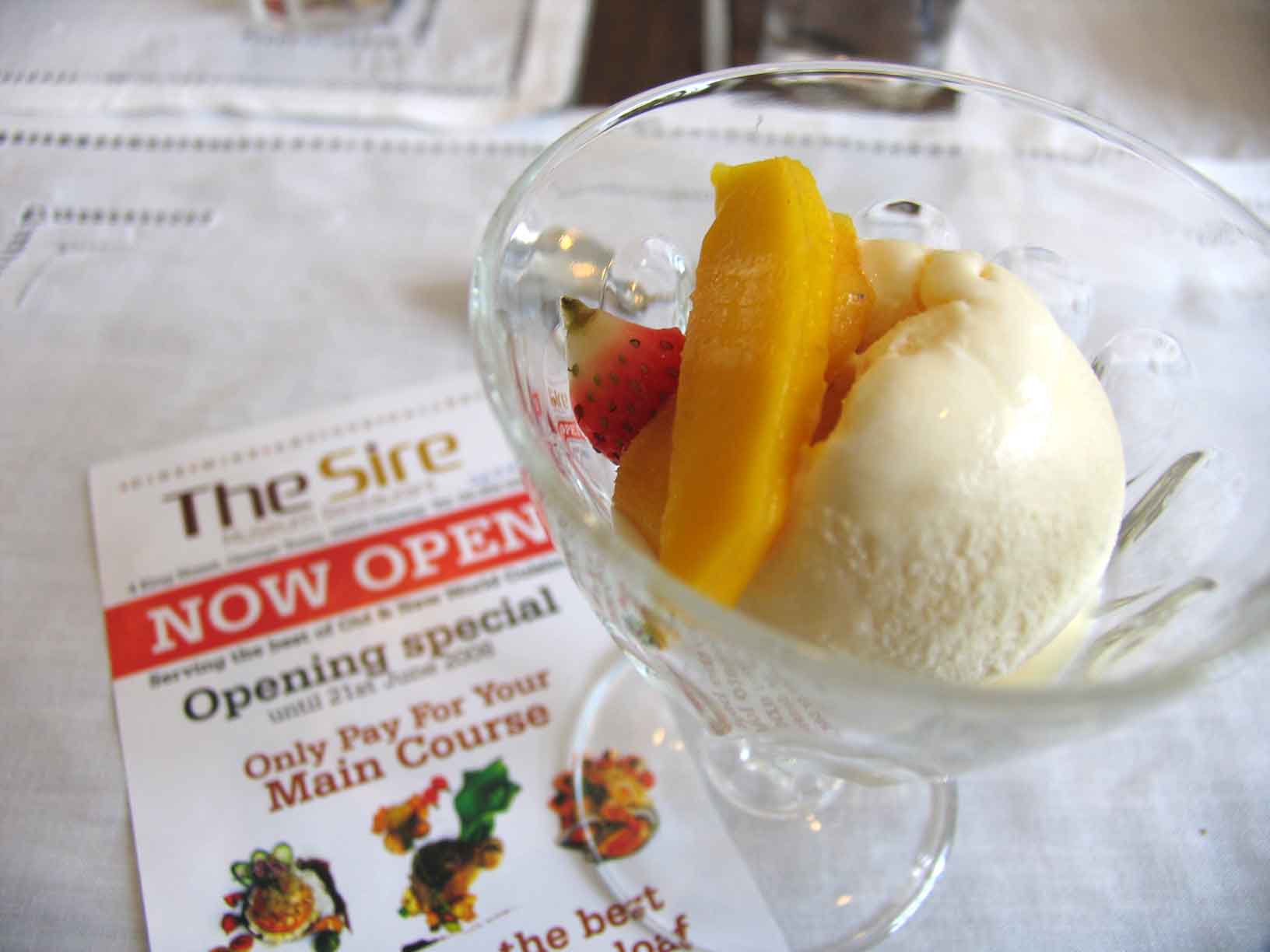 We ordered an additional Walnut Brownie (RM12.80). It came out warm, chocolate-y and moist. Yum!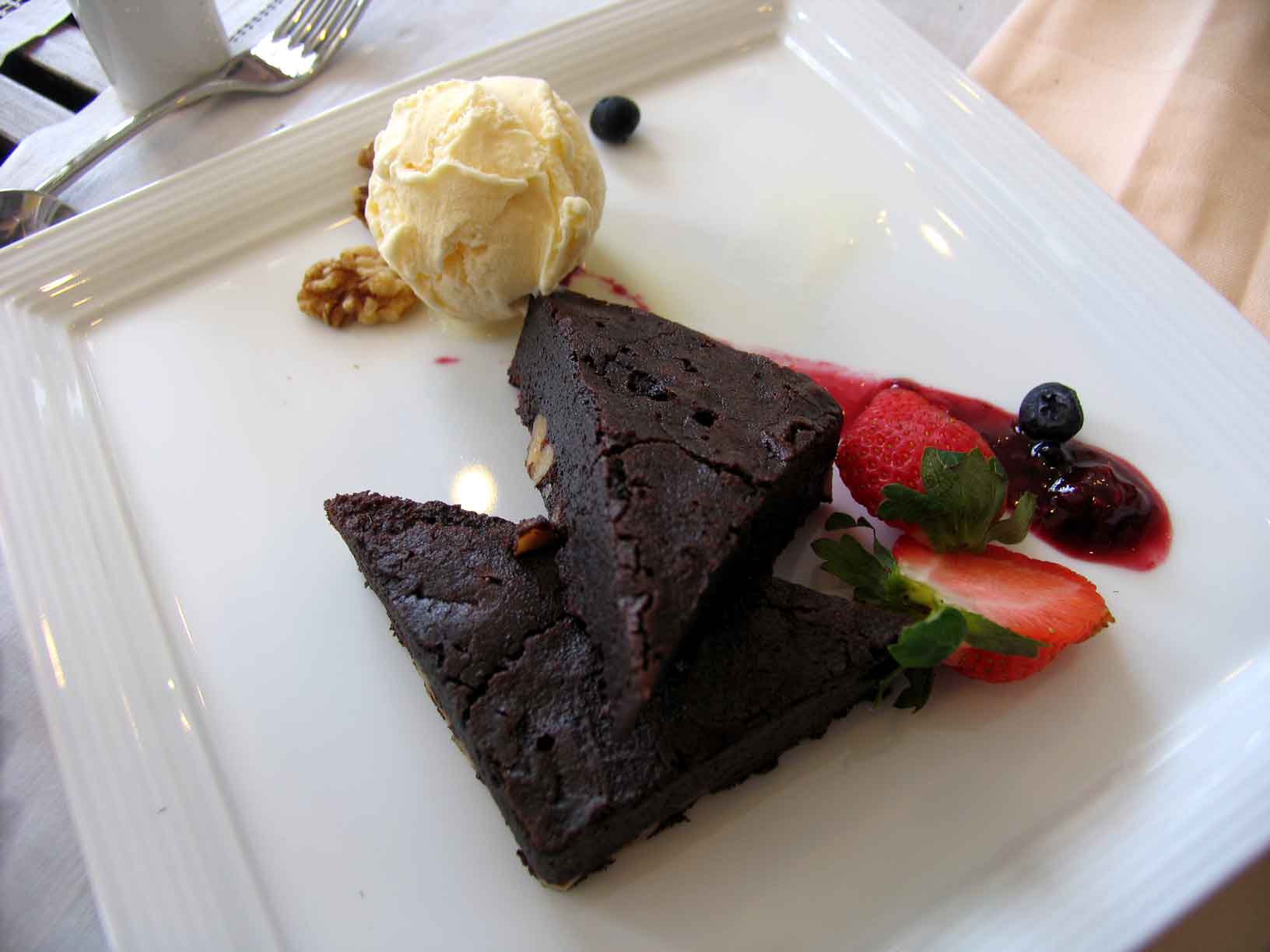 Overall, we found the food satisfactory. But I definitely loved the ambience of the place.
The people behind The Sire also operates Ferringhi Garden.The Sire is currently having its opening special until 21st June 2008 where you will get complimentary garlic & tomato bread (freshly baked too!), appetizer, dessert of the day and coffer or tea with every order of a main course.
The Sire Museum Restaurant located at 4 King Street, 10200 Penang. T: 04-264 5088, 04-263 4359.