With the Lunar New Year drawing near and the festive mood in the air, most of us would be looking forward to gathering with family members, catching up with distant relatives & friends. And of course indulging in delicious decadent food!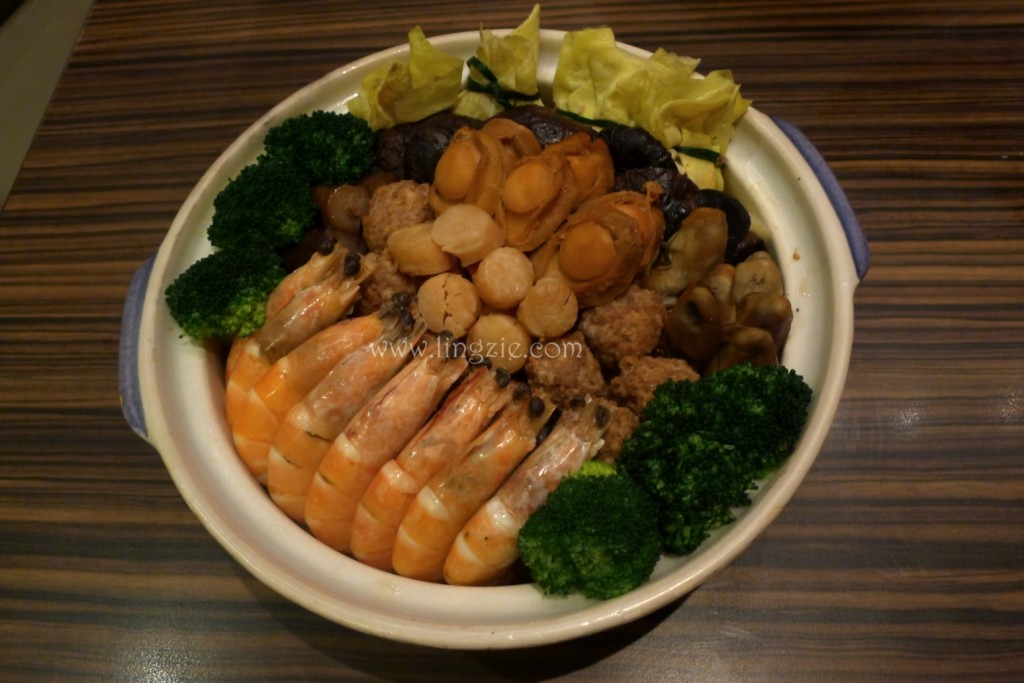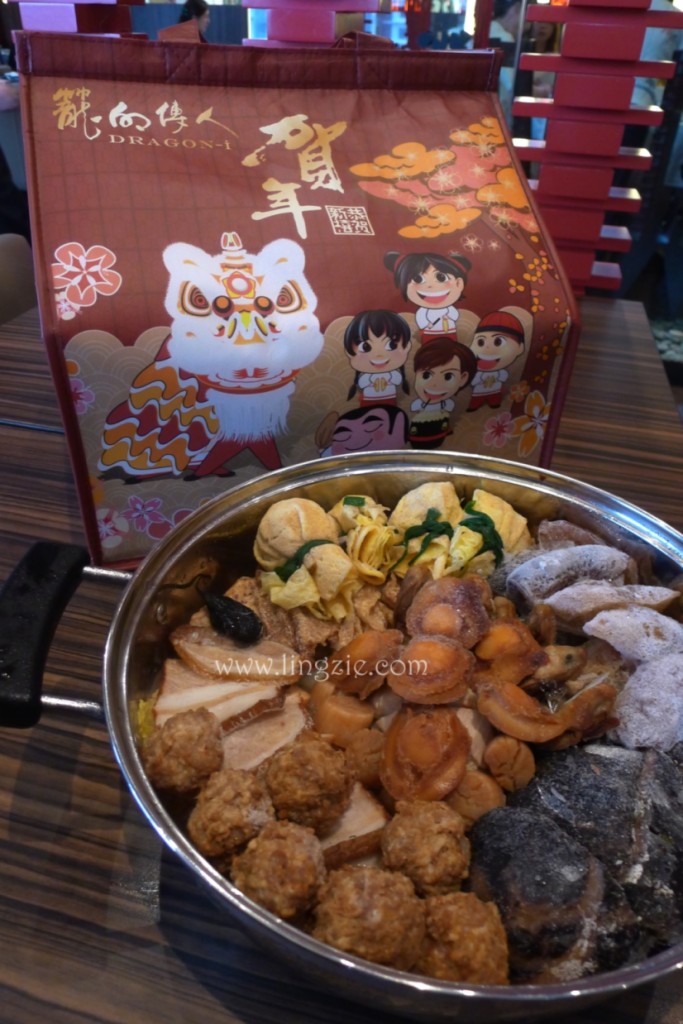 This year Dragon-i once again tempts diners with their Prosperity Abalone Treasure Pot. To usher in the new year, the Prosperity Abalone Treasure Pot (RM388++)  is filled with 18 types of 'treasures' which are believed to bring in good luck and fortune for the coming year. In Dragon-i's Treasure Pot, the 18 'treasures' include  Chilean abalone, Japanese dried scallops, Japanese dried oysters, Premium Sea cucumber, prawns, roast chicken, braised pork belly, Golden money bags, fish maw, goose web, pork balls, mushrooms, black moss, dried beancurd skin, deep fried beancurd skin and bamboo pith. These ingredients are cooked in their special Pork Bone Broth.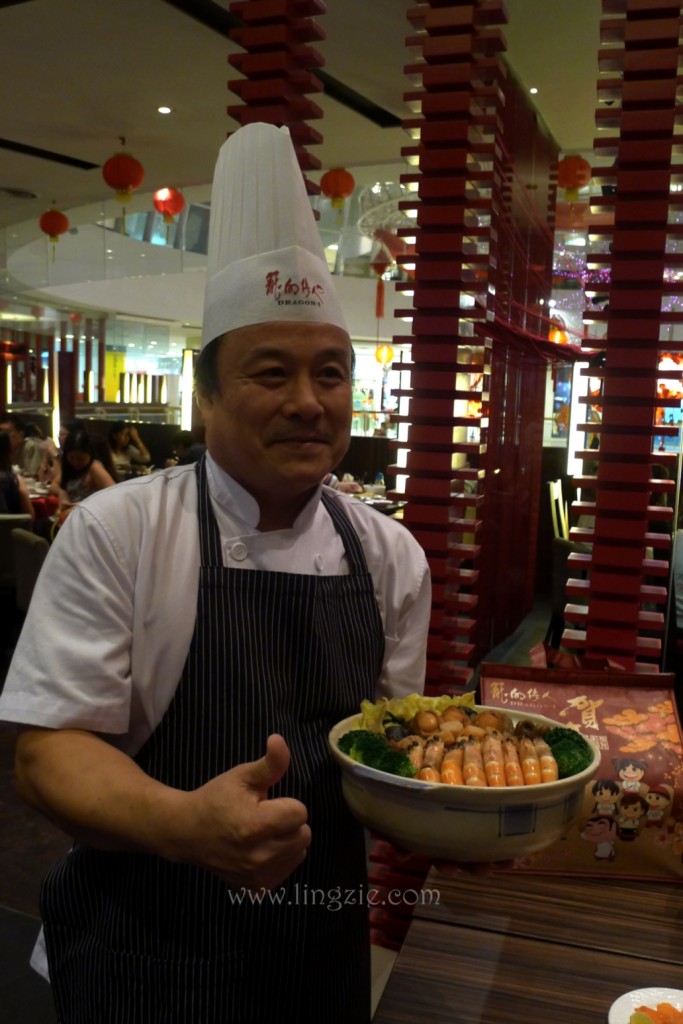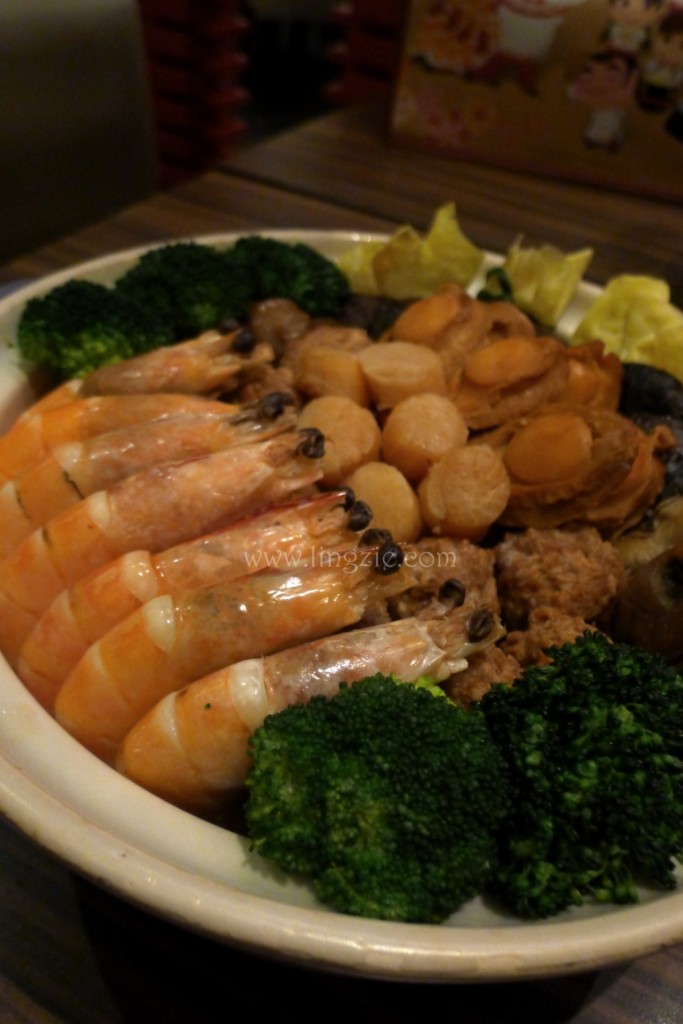 I found the the pork bone broth to be very flavourful and the broth got sweeter as the night wore on since the ingredients have been slowly simmering away in the broth. yum~
I was also delighted to find yam inside the treasure pot! It was indeed a treat to have a leisurely meal 'digging' into the treasure pot to see what other 'treasures' we could find. The Prosperity Abalone Treasure Pot is meant for 6-8pax and I would say that its a generous portion for 8pax.
For Hong Leong Bank Credit & Debit Card holders, the Prosperity Abalone Treasure Pot is available at RM50 off, making it RM338++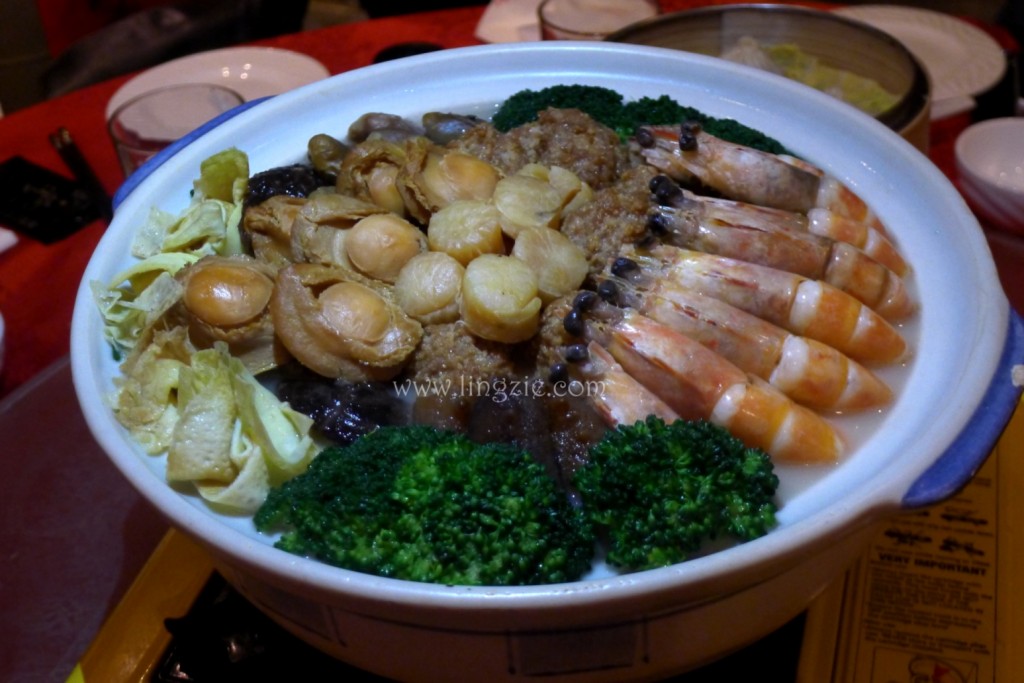 Dragon-i also offers a Signature Prosperity Abalone Treasure Pot (RM688++)  for 8-10pax. This Signature Prosperity Abalone Treasure Pot also has 18 delicacies with an upgrade to premium ingredients for the Chilean abalone and premium sea cucumber.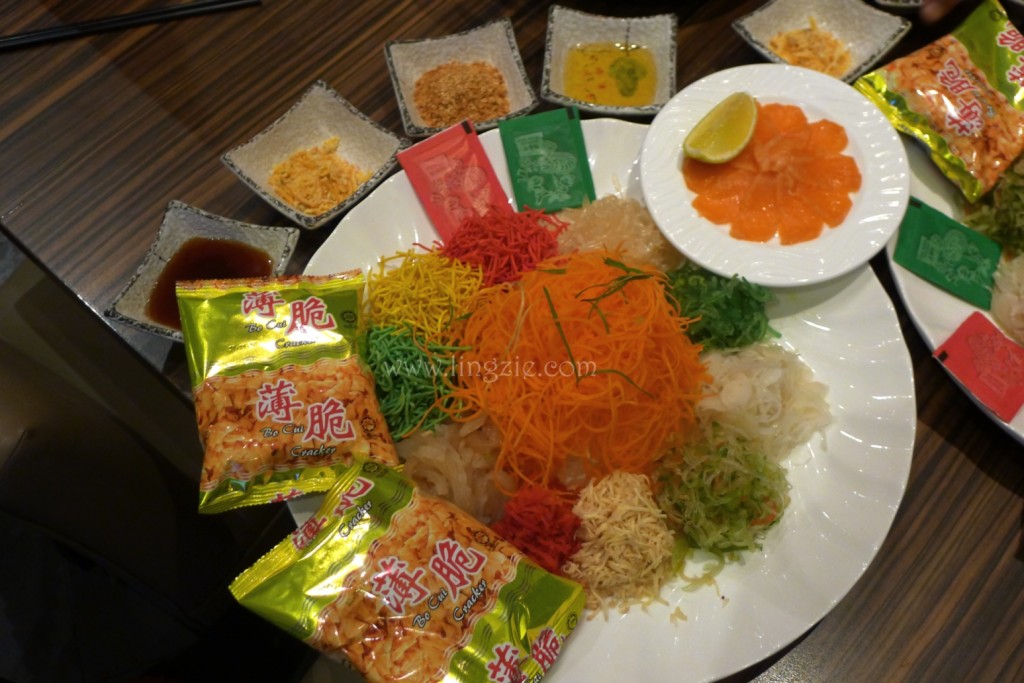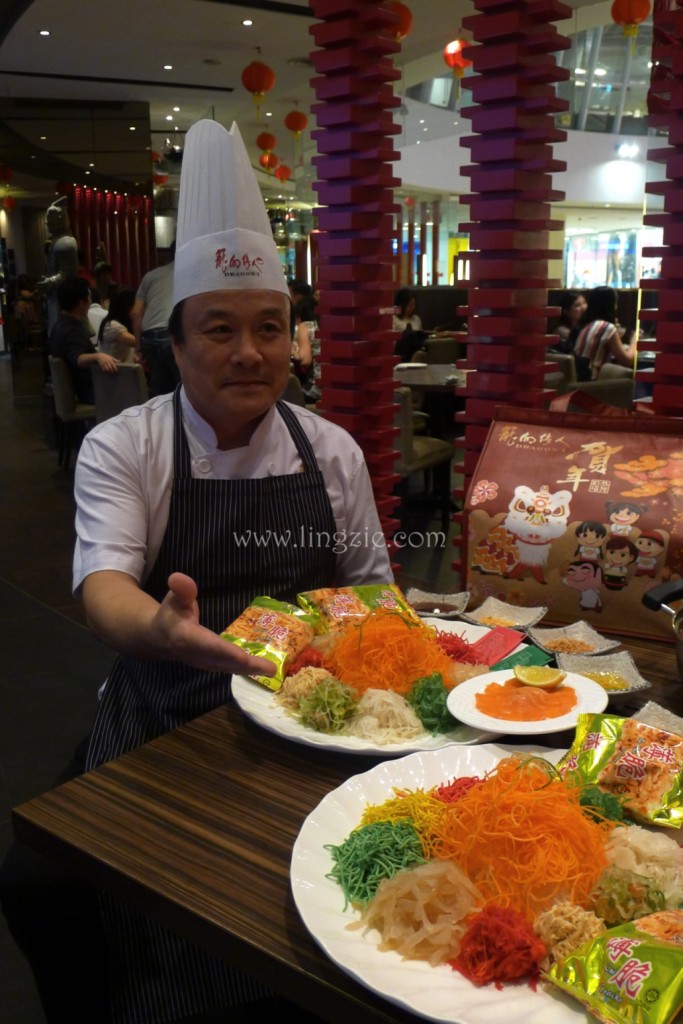 Of course the Chinese New Year meal would not be complete without the Yee Sang! Normally the first dish to be eaten as a 'precursor' to the meal, the tossing of the colourful Yee Sang ingredients high up in the air while shouting auspicious phrases is meant to usher in good fortune and luck. Dragon-i's Raw Salmon Fish with Jelly Fish Yee Sang is colourful and tasty. I liked that Dragon-i's version of yee sang is not too sweet (not too much of the plum sauce) and there were hints of shredded nutmeg.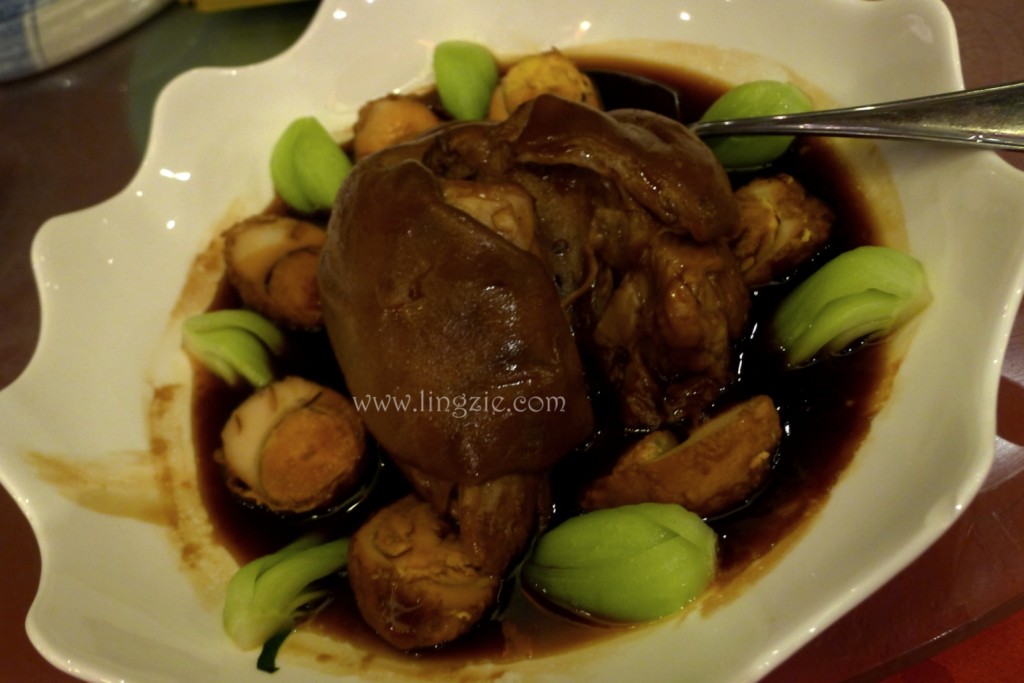 Next up, we got a chance to try the Braised Pork Knuckle. Normally I'm not a fan of pork knuckle as I find it too oily with too much fat, but Dragon-i's Shanghainese Style version had a good balance of fat with lean meat thus agreeing quite well with my palate. The meat was tender and fell off easily from the bone. The thick flavourful sauce was superb and I reckon would be heavenly with some rice (alas there was really no more space in my stomach for rice after indulging in the Treasure Pot!)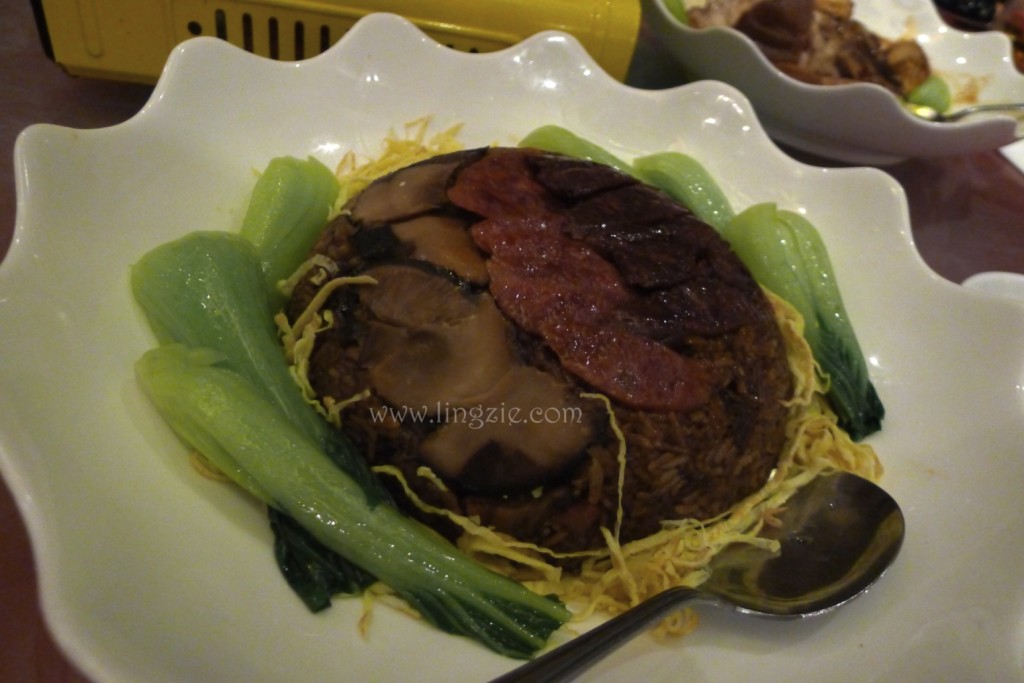 Another dish from their Chinese New Year menu was the Fried Glutinous Rice with Waxed Meat. Served with Chinese wax sausages and Preserved Liver Sausages, I found this dish rather tasty.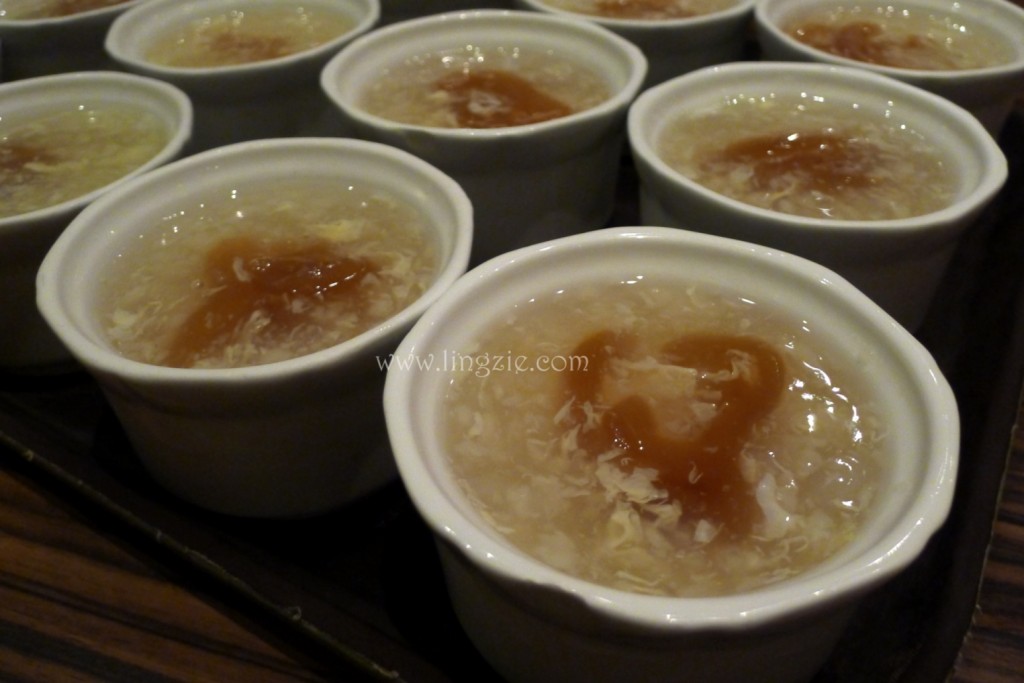 Finally, with our tummies filled to the brim, we were treated to a bowl of refreshing dessert – Water Chestnut Cream with Sea Coconut. This was indeed a crowd pleaser as it was cooling and not too sweet. A pretty generous portion too!
Dragon-i's Prosperity Abalone Treasure Pot is now available at all Dragon-i outlets until 28th February 2014. Don't miss out! 🙂 Many thanks to Dragon-i for extending this invitation 🙂
Dragon-i Outlets in Penang:-
Queensbay Mall Outlet
Address: Lot 115, 116, 117, 118, 2nd Floor, Centre Court, Queensbay Mall, 11900 Penang.
Tel number: 604-646 6888
Gurney Plaza Outlet
Address: Lot 170-G-66 & A1, Ground Floor, Gurney Plaza, Pesiaran Gurney, 10250, Penang.
Tel number: + 604- 227 1686