Sarkies at Eastern & Oriental Hotel, Penang has become one of the places to go to for a scrumptious buffet, with buffet offerings every single day of the week. To usher in the month of Ramadhan, Sarkies has laid out a decadent spread with the addition of special Ramadhan dishes to their regular buffet menu. As such, regular patrons of their buffet can look forward to something different from the usual.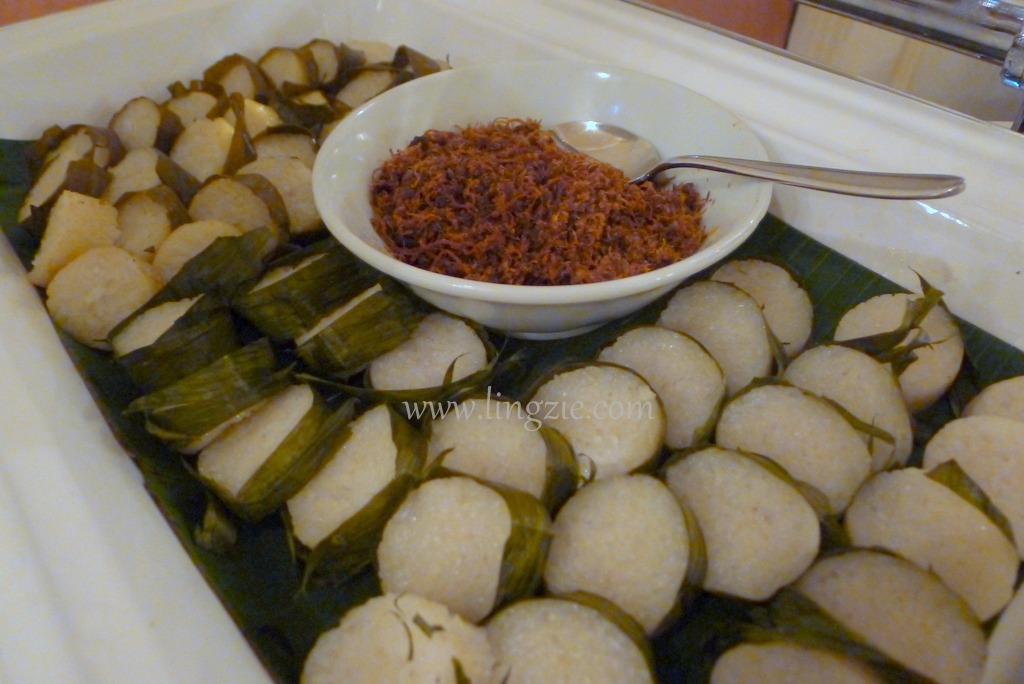 Beef Serunding
The Jamuan Buka Puasa buffet is available from 28 June until 27 July 2014. Meanwhile they will have a "Salam Aidilfitri" Hi-Tea & Dinner Buffet on 28th & 29th July 2014. Pricing & details as below:-
Jamuan Buka Puasa from 28 June – 27 July 2014 (7pm – 10.30pm)
Sundays – Tuesdays  RM96++ (adult); RM48++ (child)
Wednesdays – Saturdays RM110++ (adult); RM65++ (child)
'Salam Aidilfitri' Hi-Tea for 28 & 29 July 2014 ONLY 12noon-2.30pm
RM78++ (adult); RM39++ (child)
'Salam Aidilfitri' Buffet Dinner for 28 & 29 July 2014 ONLY 7pm – 10.30pm
RM110++ (adult); RM65++ (child)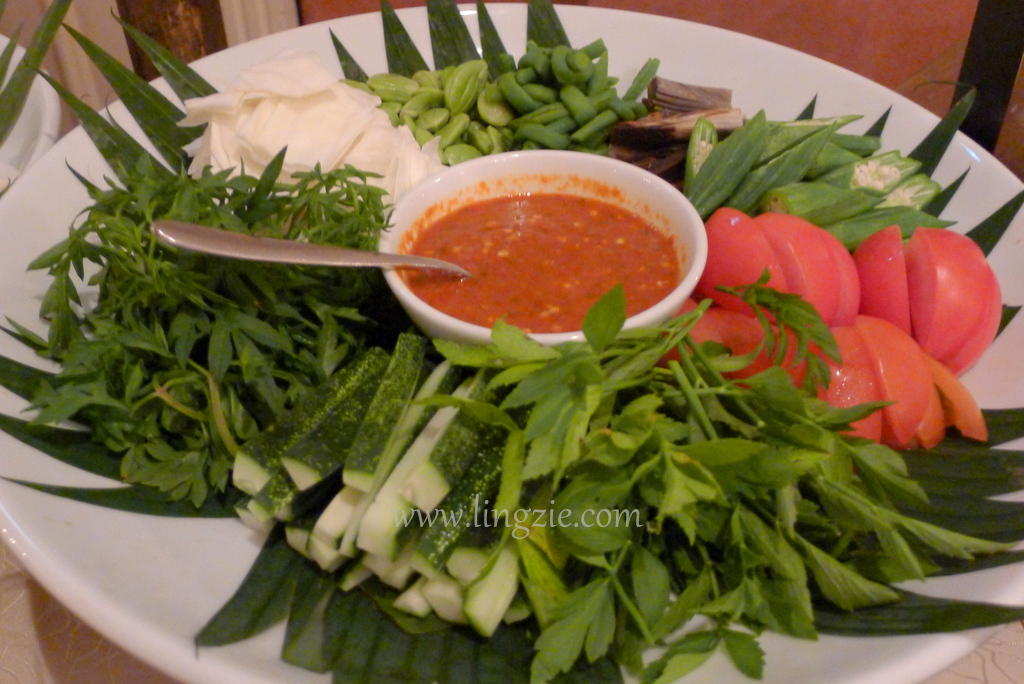 Ulam ulaman (with very good sambal belacan and other condiments such as cincalok and tempoyak)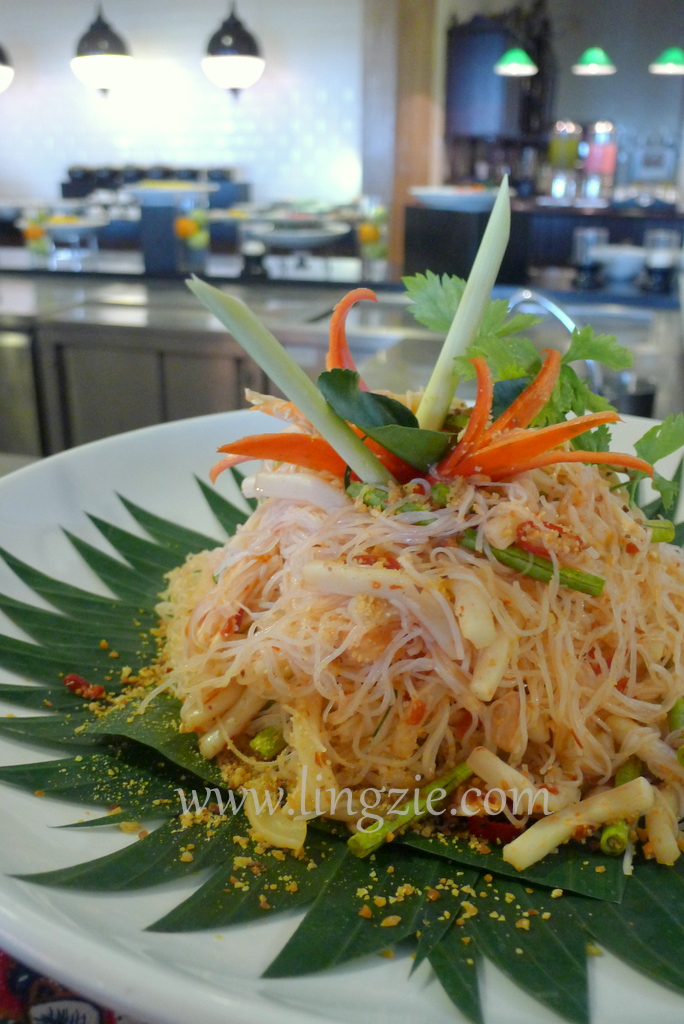 Glass Noodle Salad with Chicken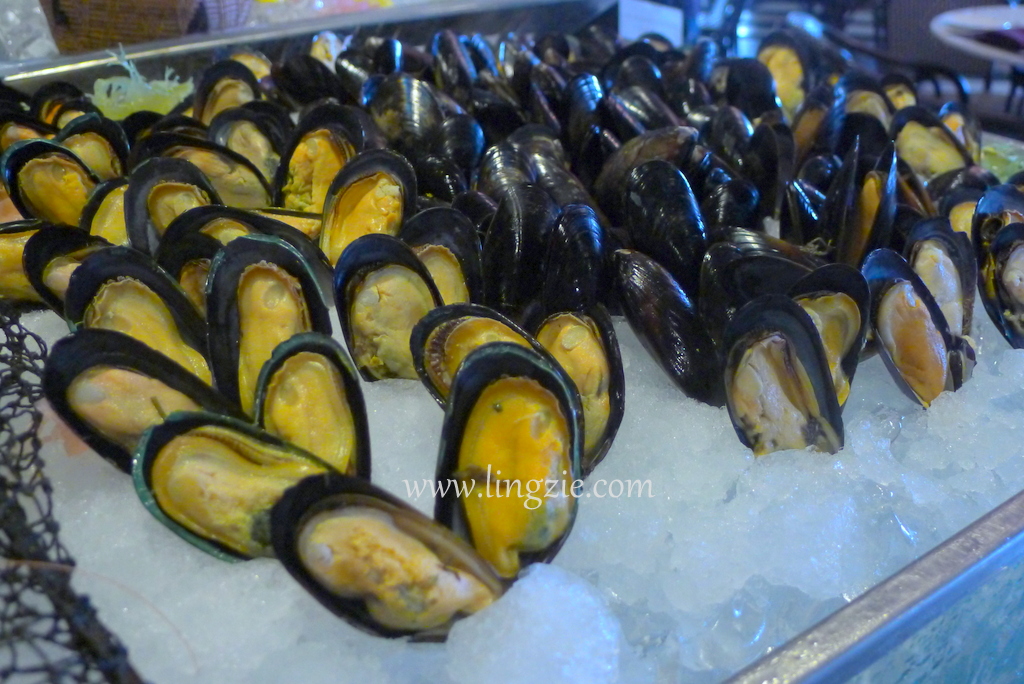 Black Mussels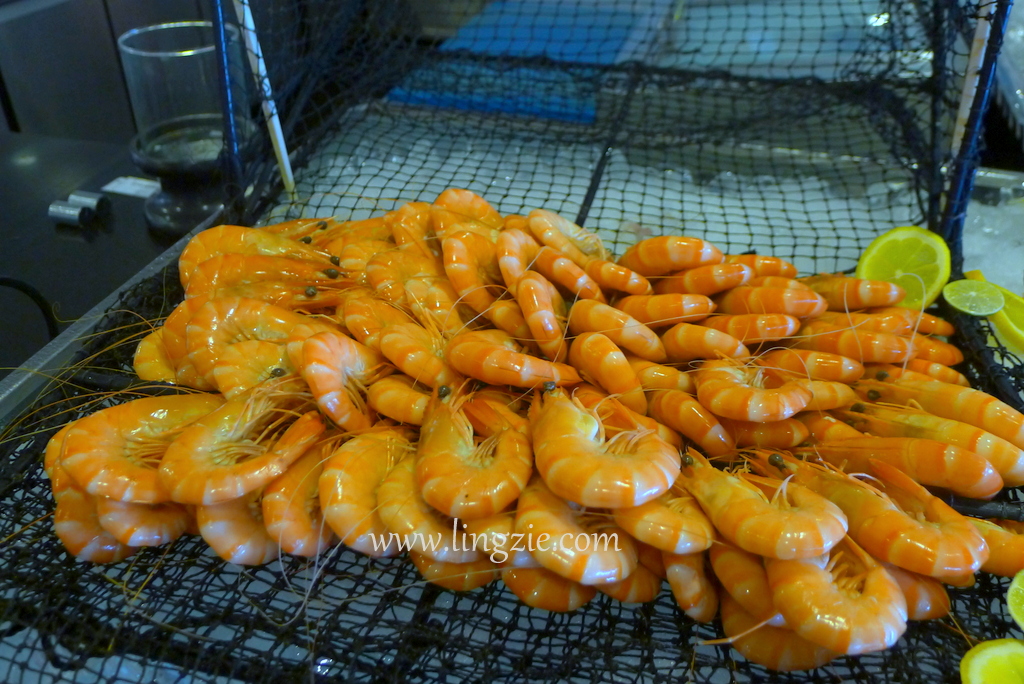 Poached Fresh Prawns
Diners at the Jamuan Buka Puasa would be delighted to find that there are the usual buffet offerings such as the fresh poached seafood, salad station, cheese platter for the appetizers. The Ramadhan appetizers include Ulam, pasembur and various types of acar.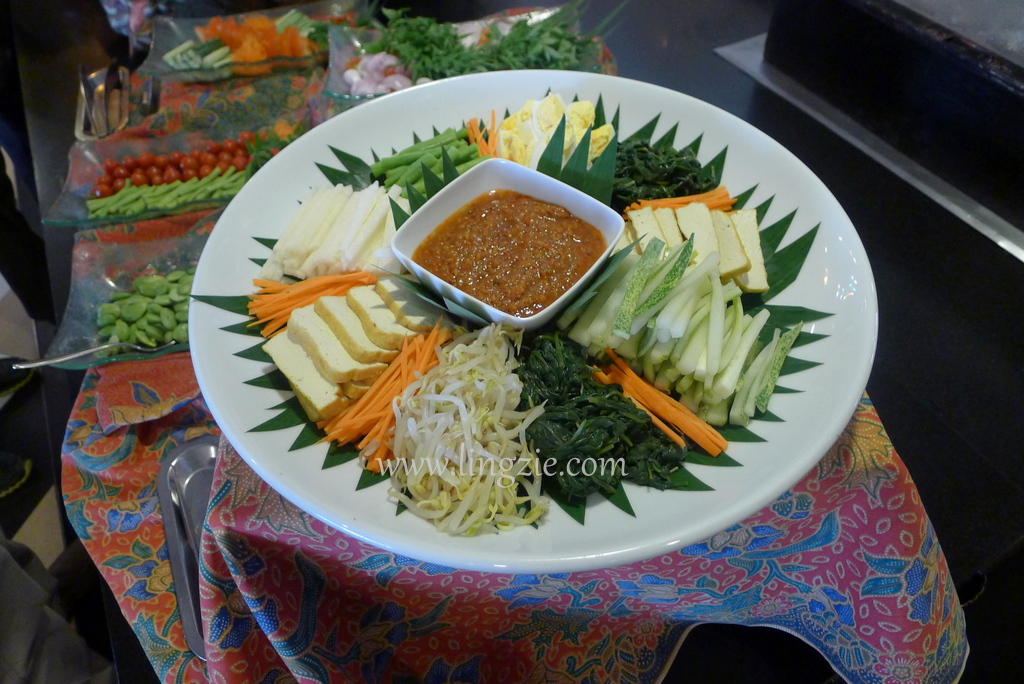 Pasembur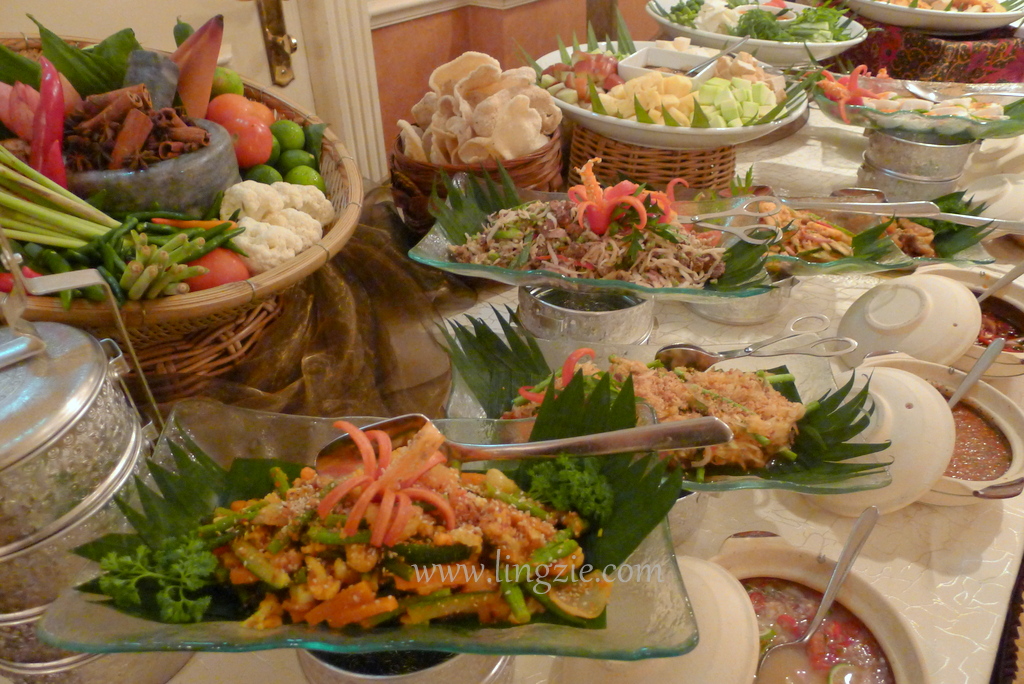 Various types of Acar and Kerabu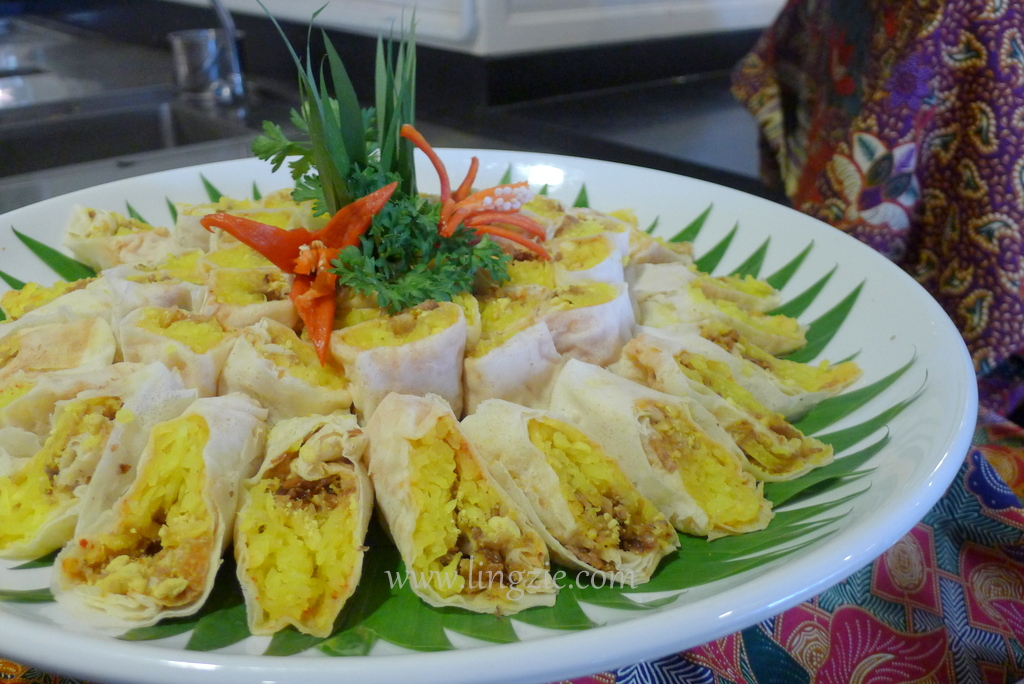 Popiah Basah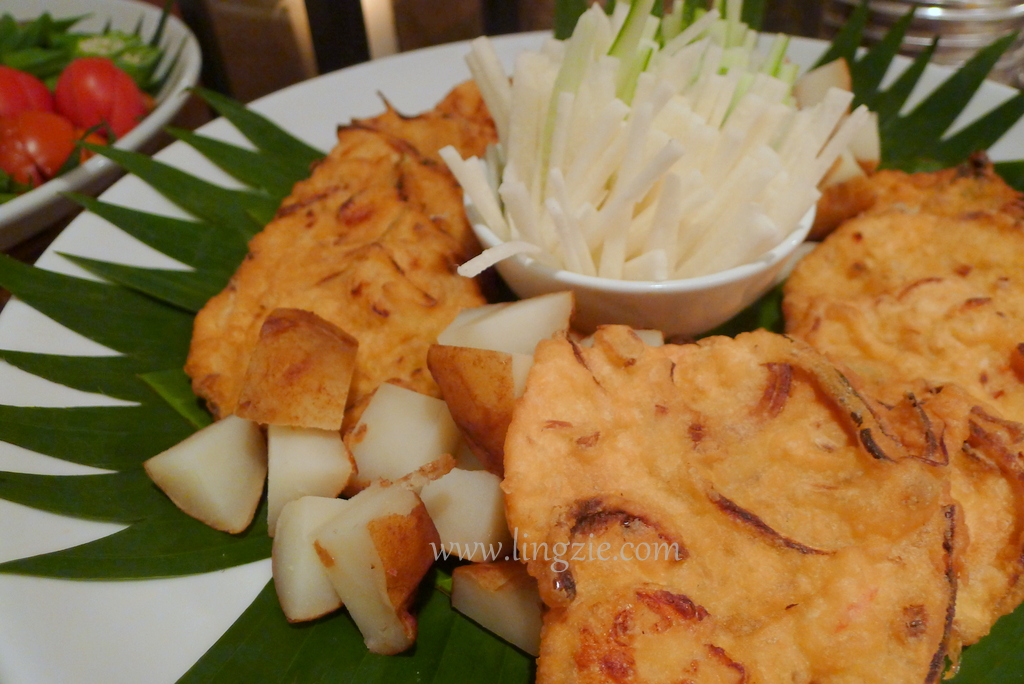 Cucur Udang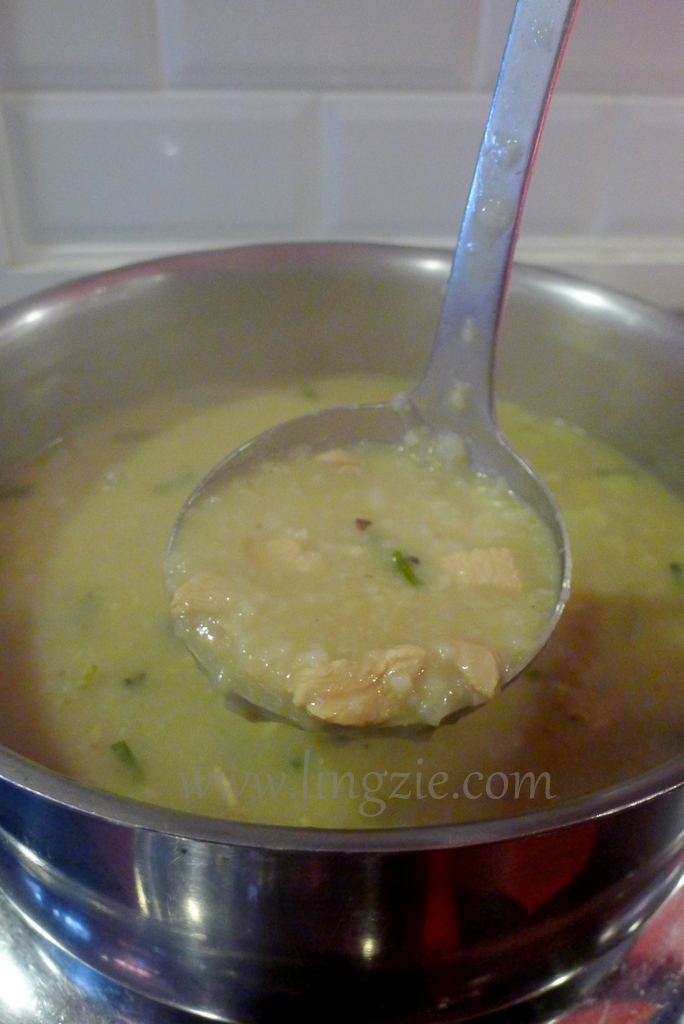 Bubur Lambuk (savoury rice porridge)
For the mains, the nasi briyani stood out – it was flavourful and the spices were well balanced. The Beef Serunding with the lemang was also very enjoyable. I was pleased that the lemang wasn't dry.
Meanwhile, I also thoroughly enjoyed the Daging Rendang Tok – the beef was very tender and not overly spicy but still very fragrant.
I was quite wary of the Sambal Tumis Sotong Petai (squid) because I am not a fan of petai. But I found the dish to be quite tasty. However, I definitely preferred the other squid dish – Stir Fry Squid in Tumeric.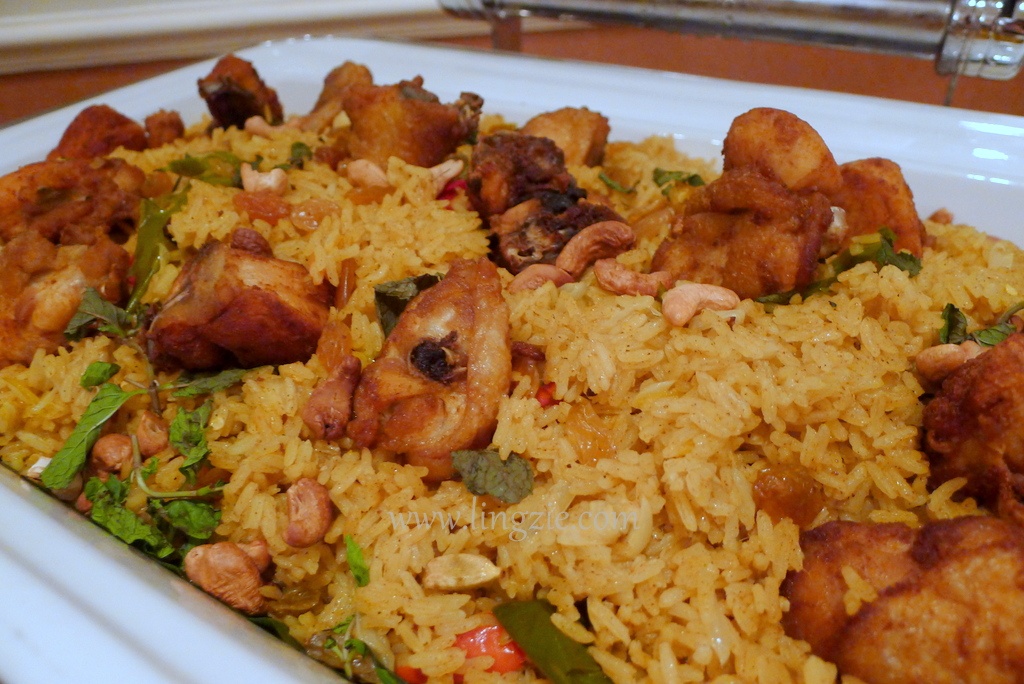 Nasi Briyani with Chicken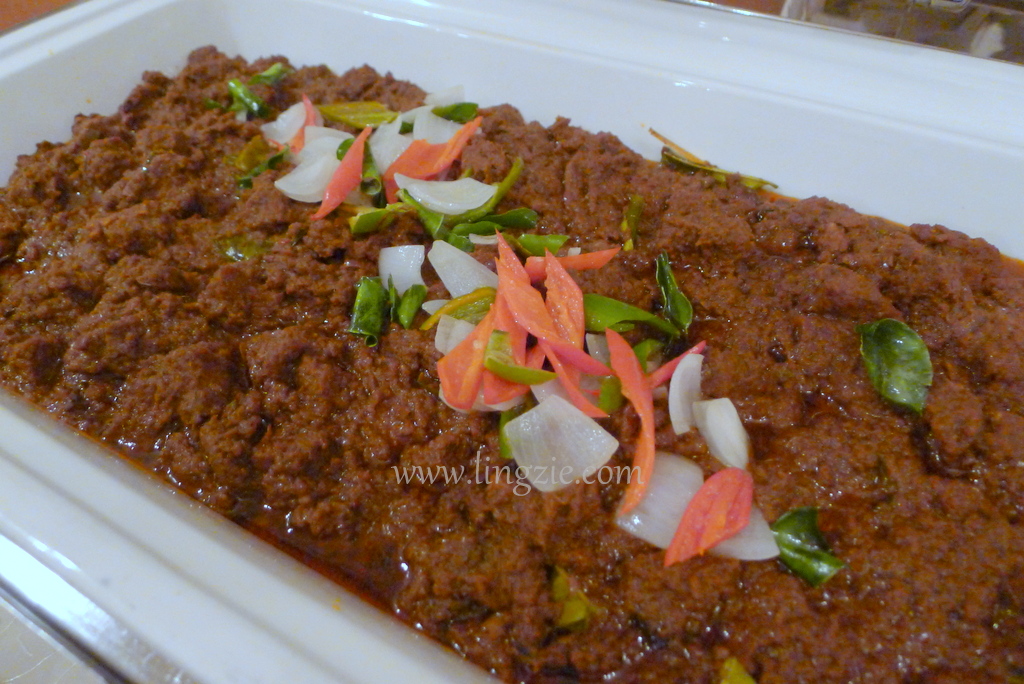 Daging Rendang Tok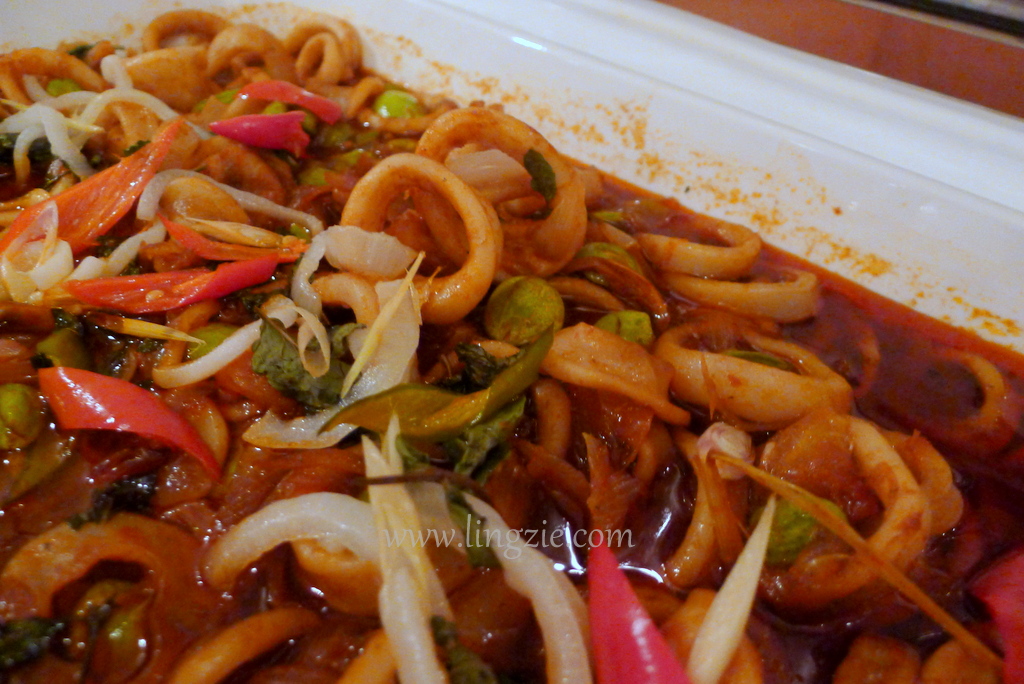 Sambal Tumis Sotong Petai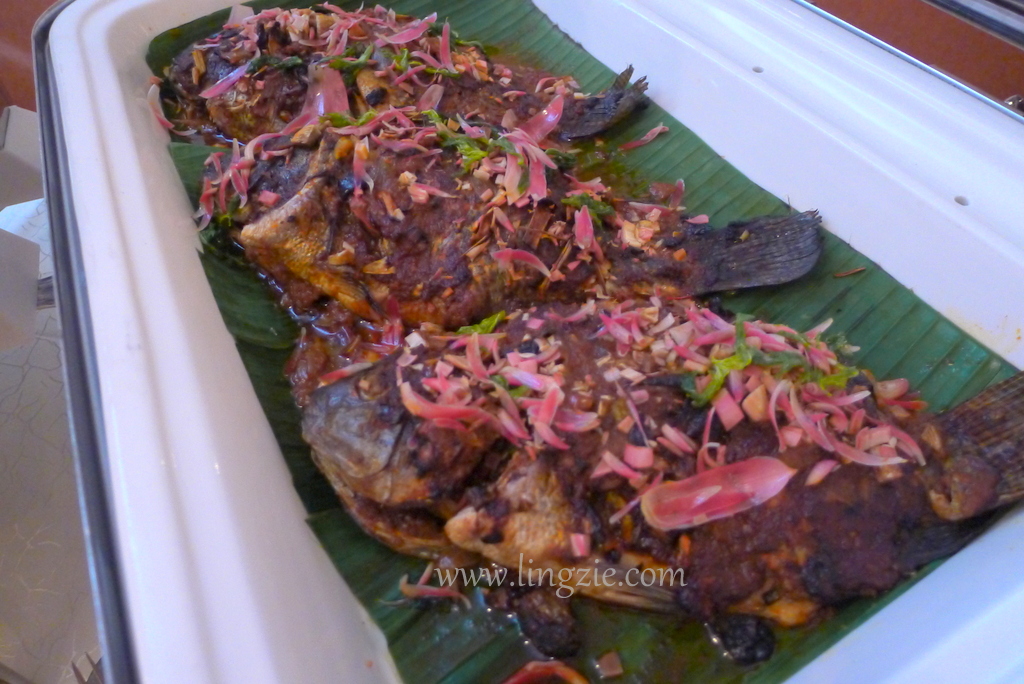 Ikan Panggang Portugis (Portugese style Grilled Fish)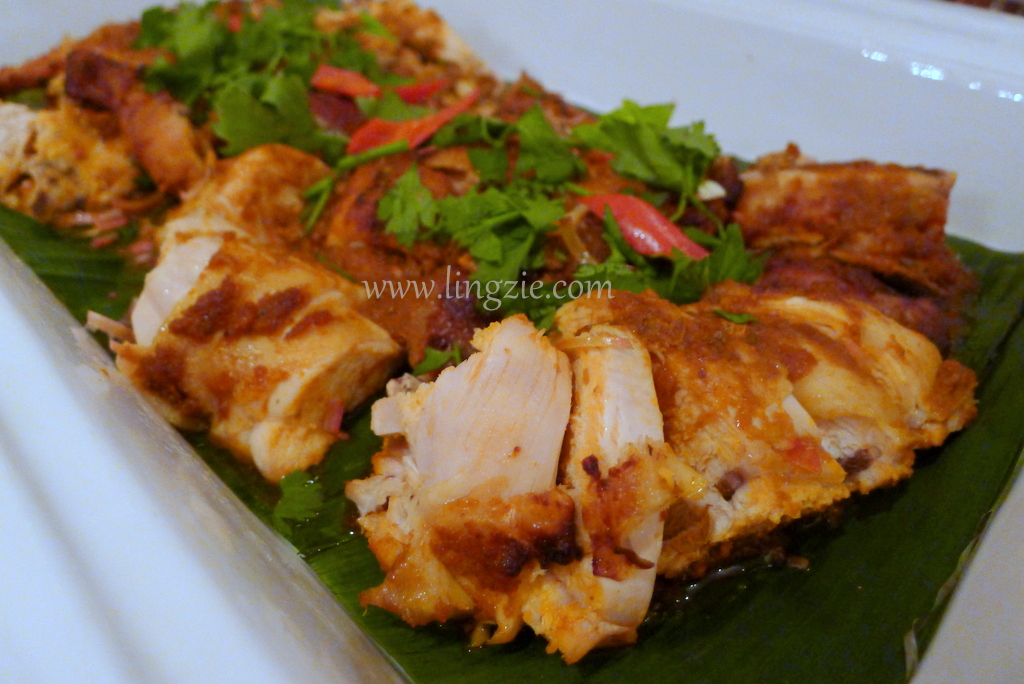 Ayam Percik Padang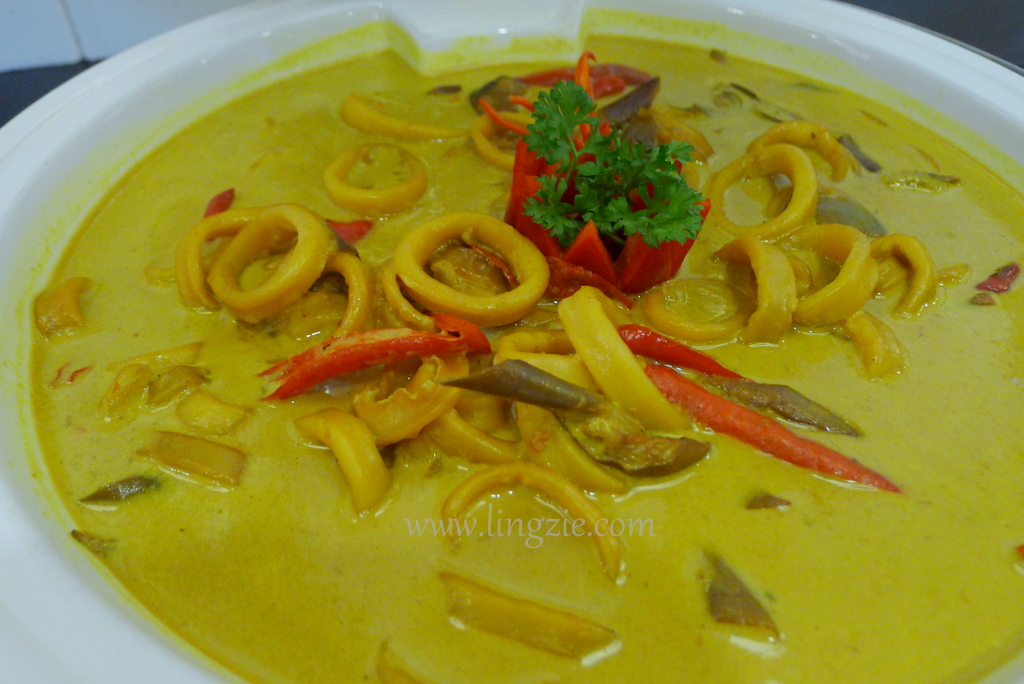 Stir Fried Squid in Tumeric
The Ramadhan dishes will be served on a rotation basis so that diners will have something new to try every day. The usual action stations, pasta corner and noodle stations will also be available.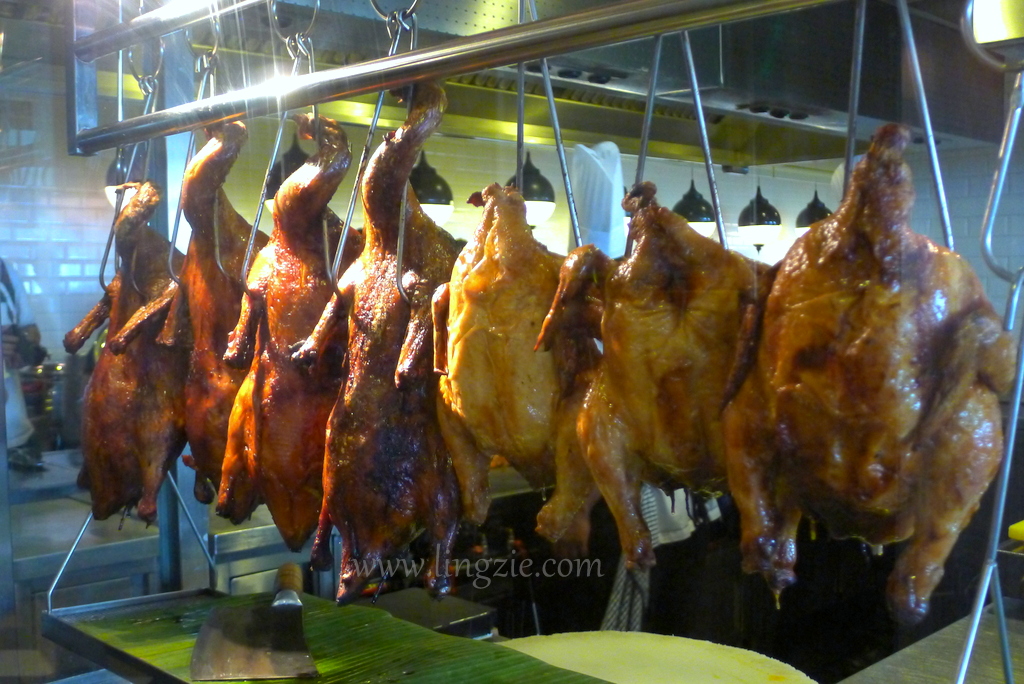 E&O Roast Duck and Roast Chicken. I must say that the Roast Duck is not to be missed!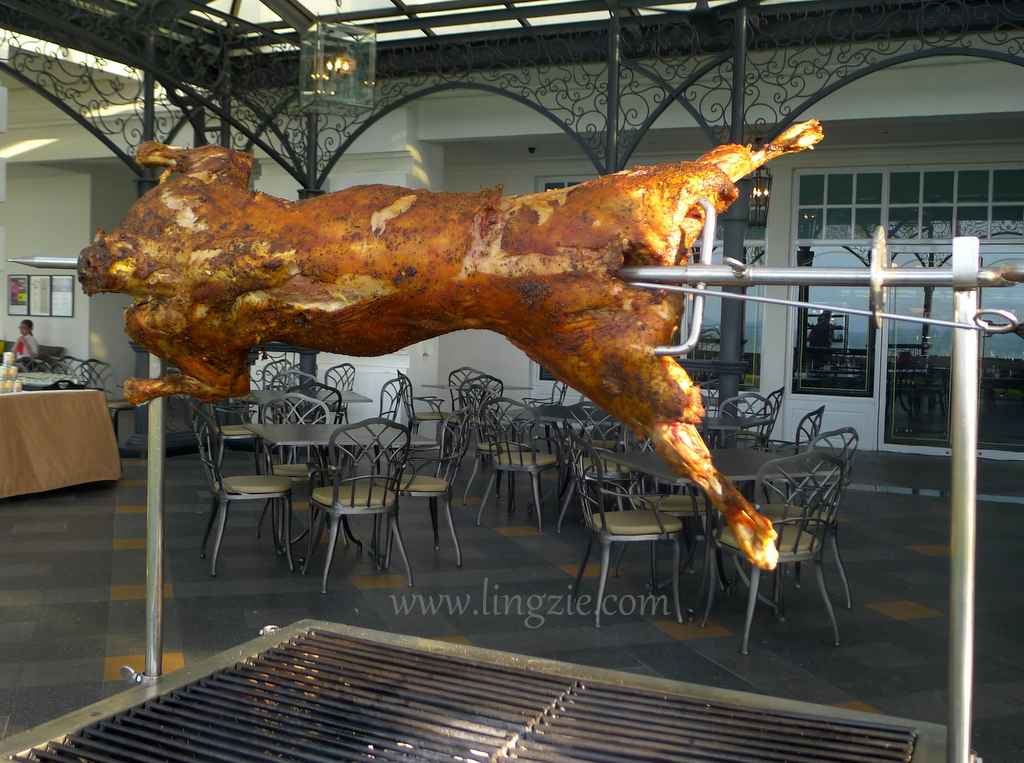 Roast Lamb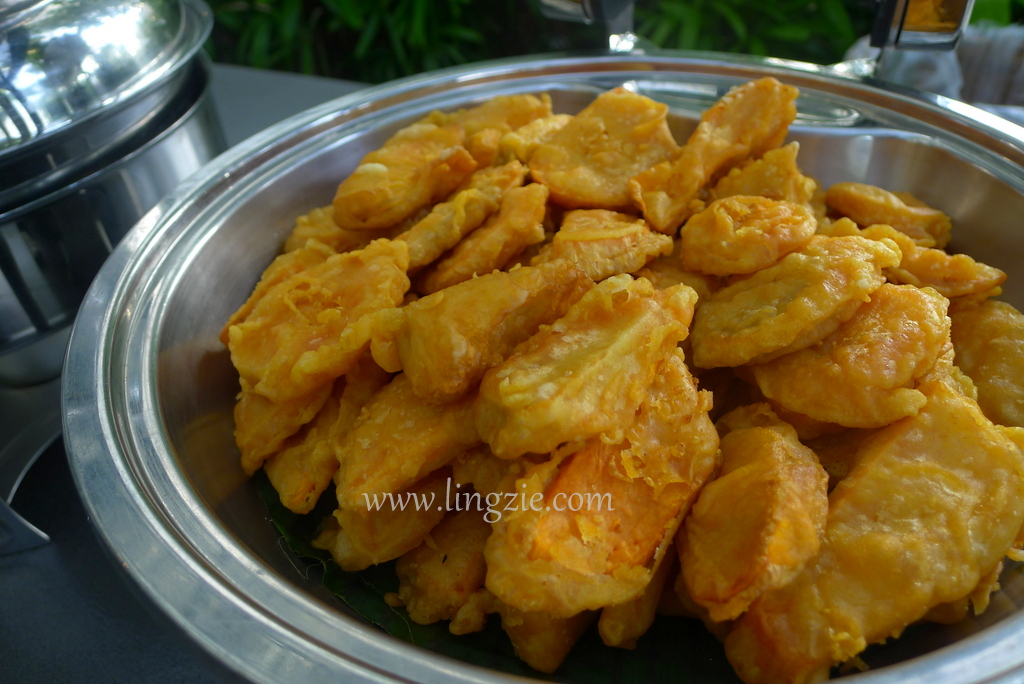 Sweet Potato Fritters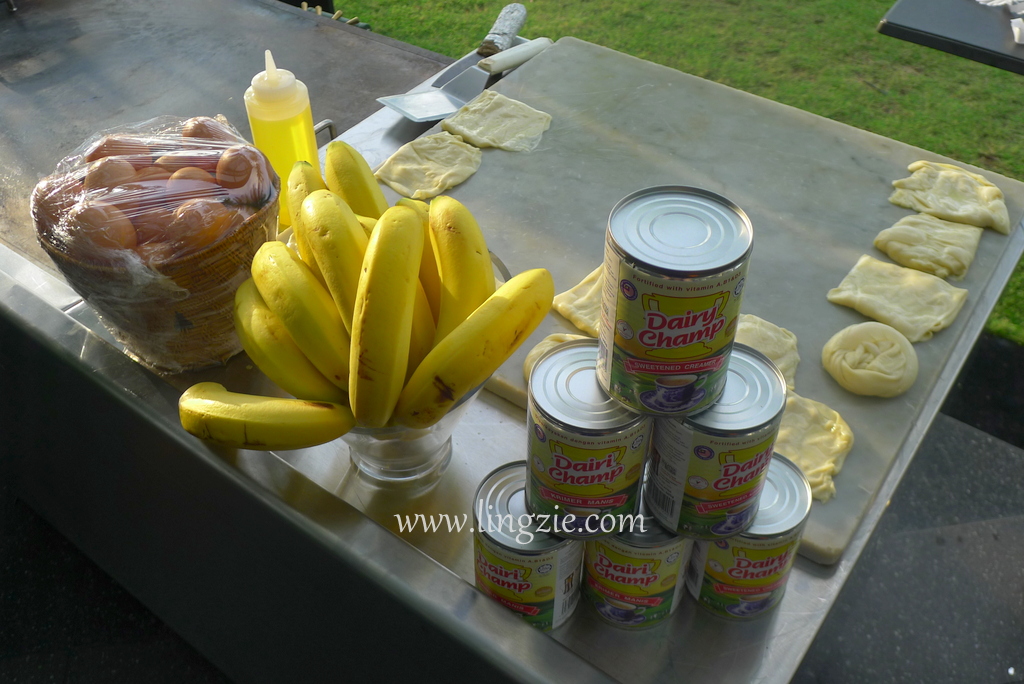 Roti Canai Action Station
With so many varieties of dishes to choose from, diners will definitely be spoilt for choice!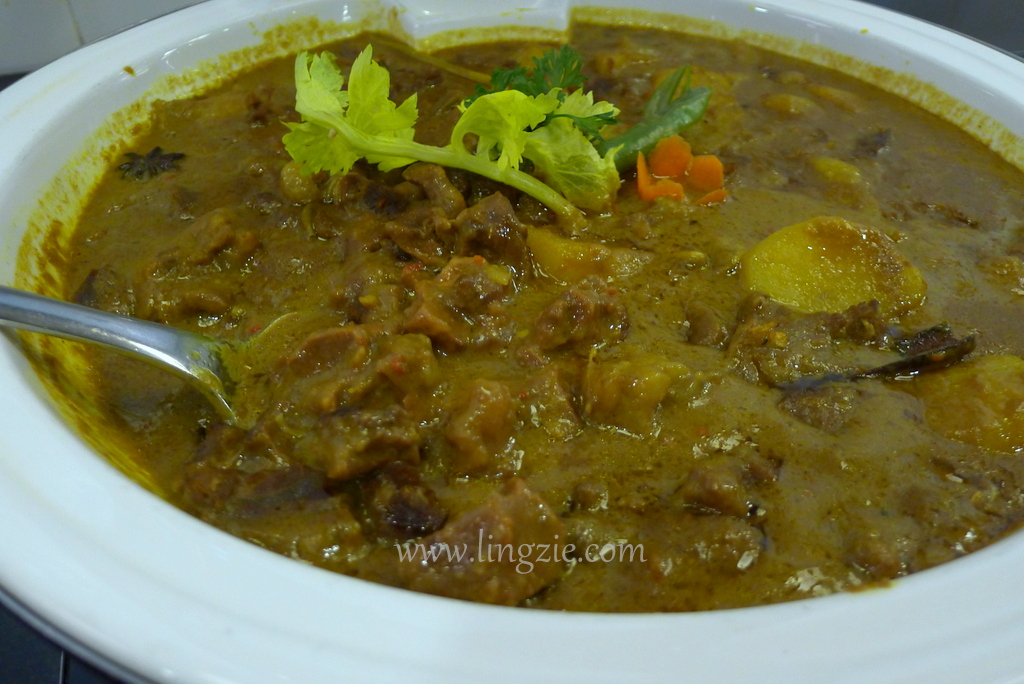 Lamb Kurma with Potato & Carrot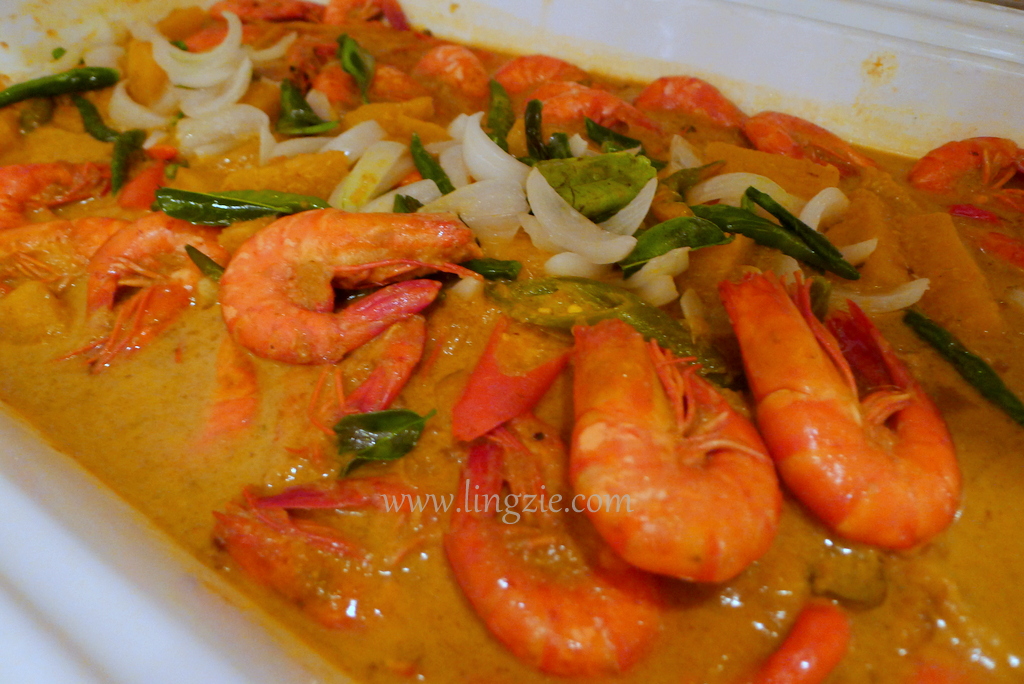 Udang Lemak Nenas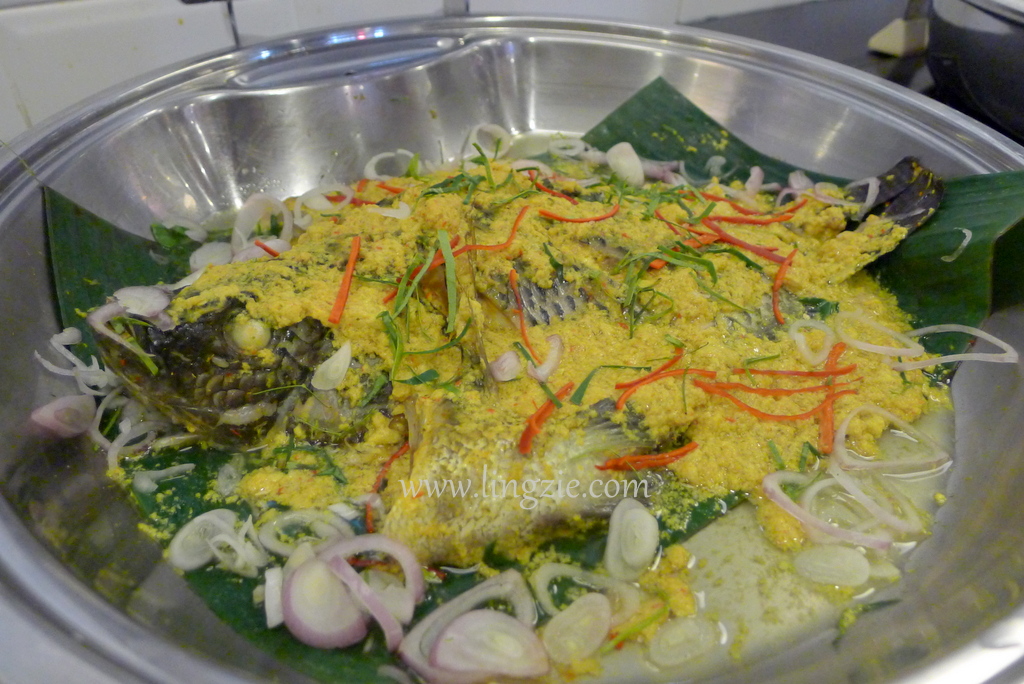 Steam Fish Otak Otak
For desserts, there are even more choices! From 'western' style desserts to some local offerings….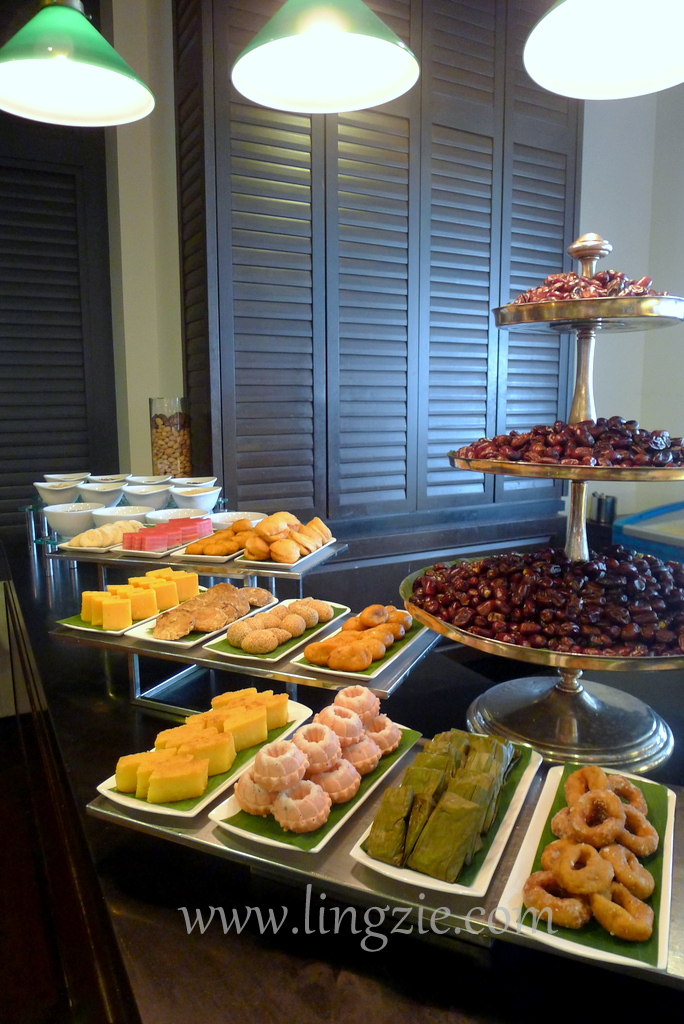 Assorted Malay Kuih with Buah Kurma (Dates)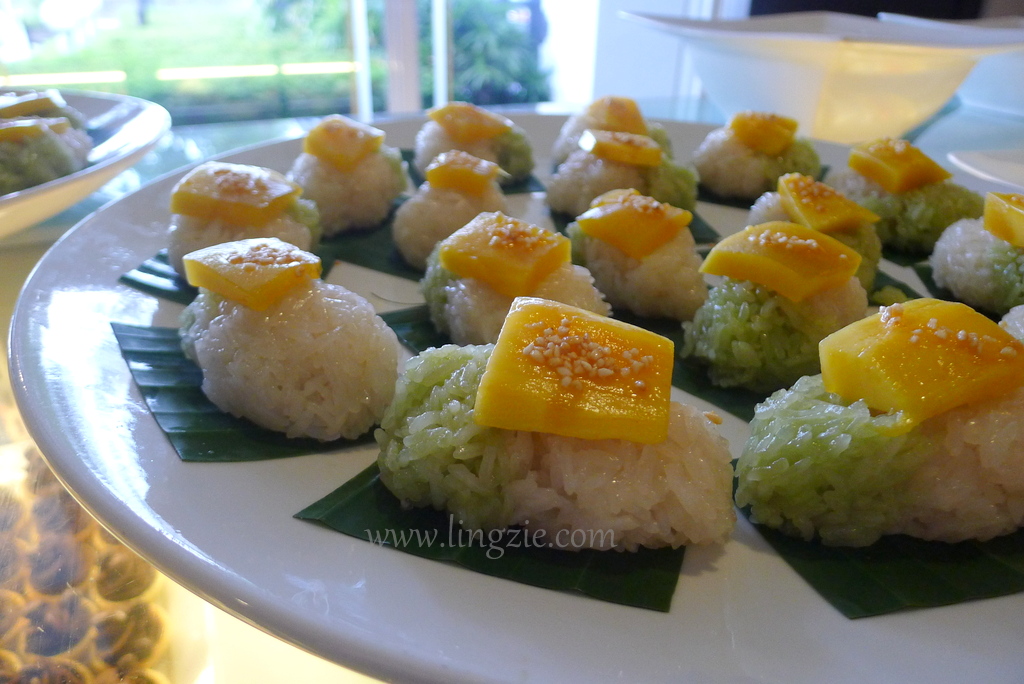 Mango Pulut (Glutinous Rice) with  Santan (Coconut Cream) – a must try in my books!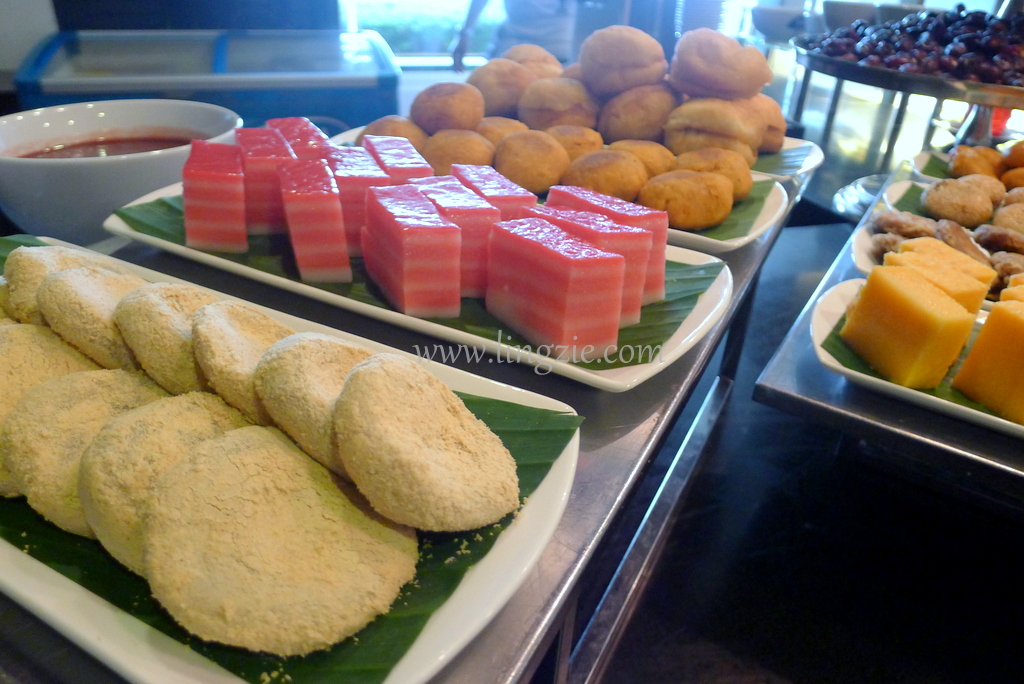 Assorted Malay Kuih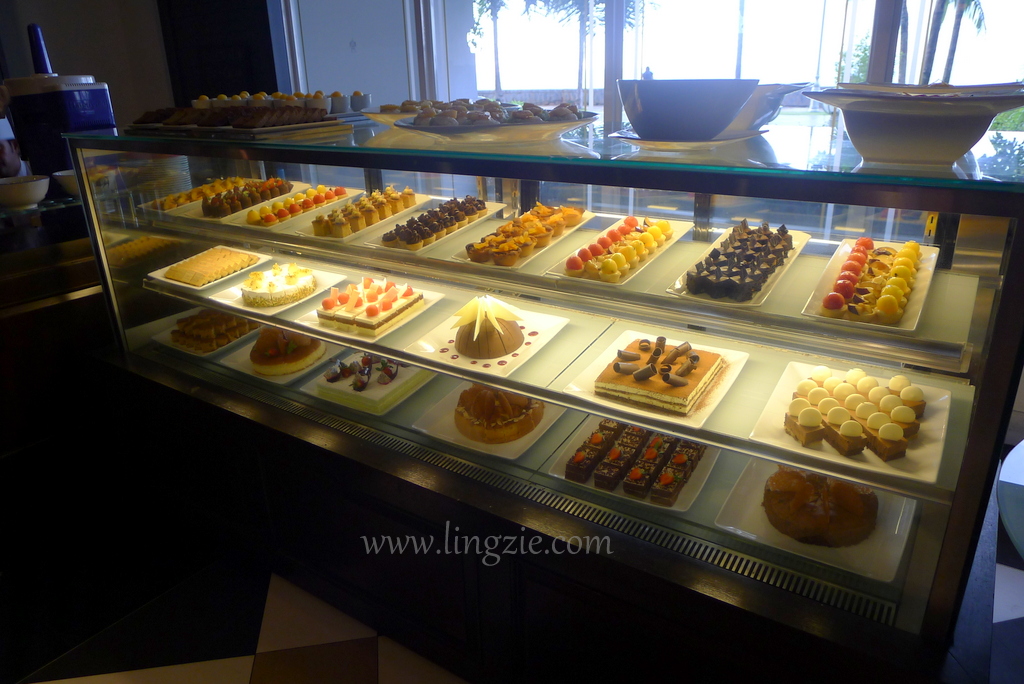 Cake display counter…. look at all the varieties! yumssss~~~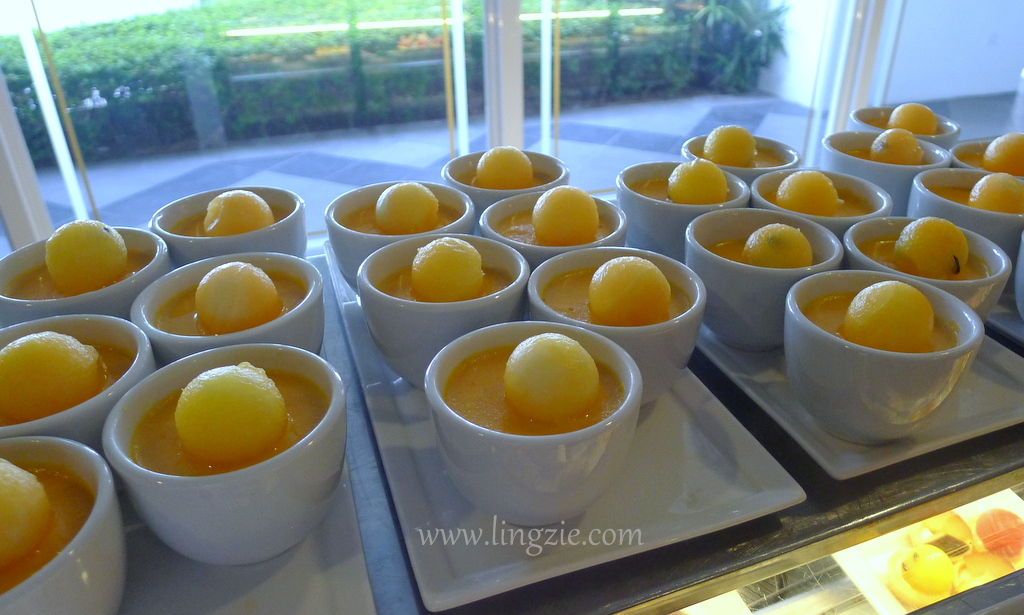 Pudding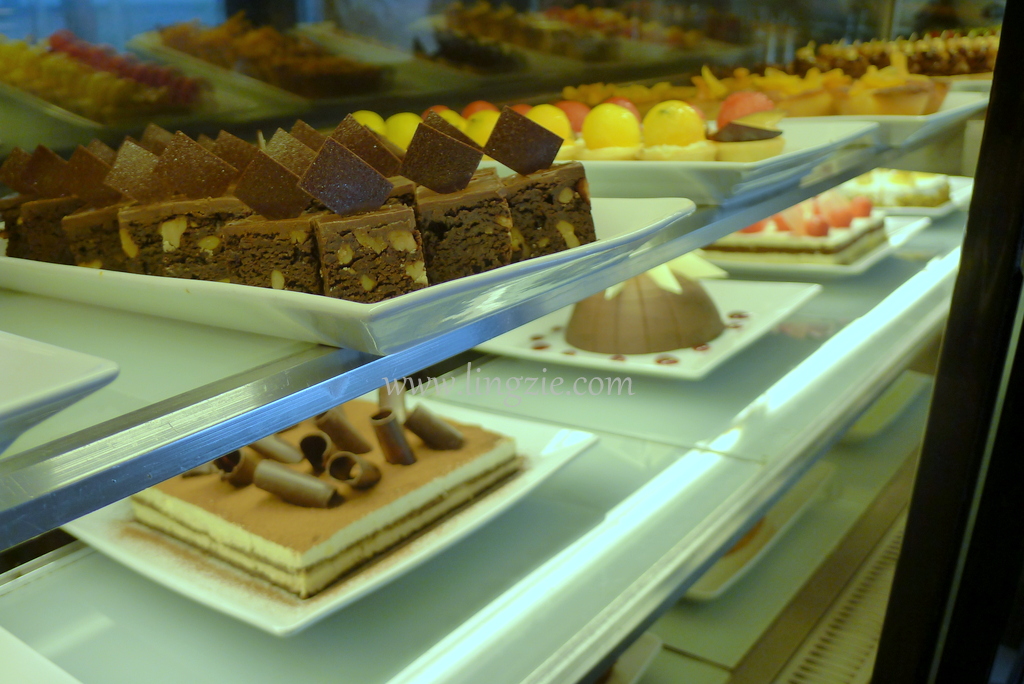 Variety of cakes (including a very good Tiramisu…hehe)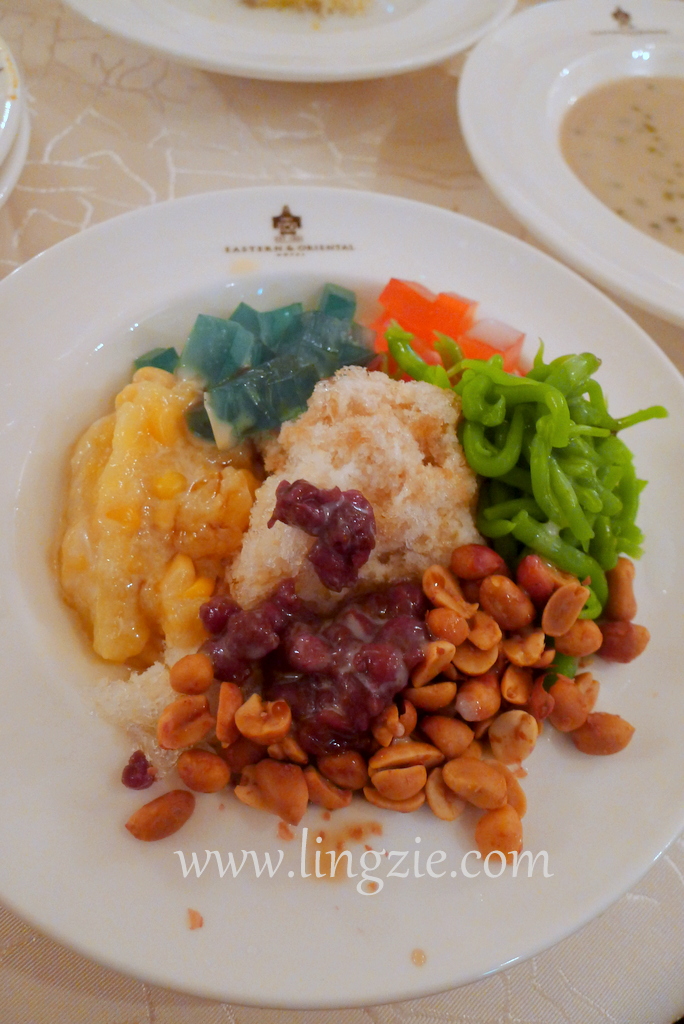 Ice Kacang – a welcome respite from the heat. We love the fresh roasted peanuts and went a lil peanut crazy… lol!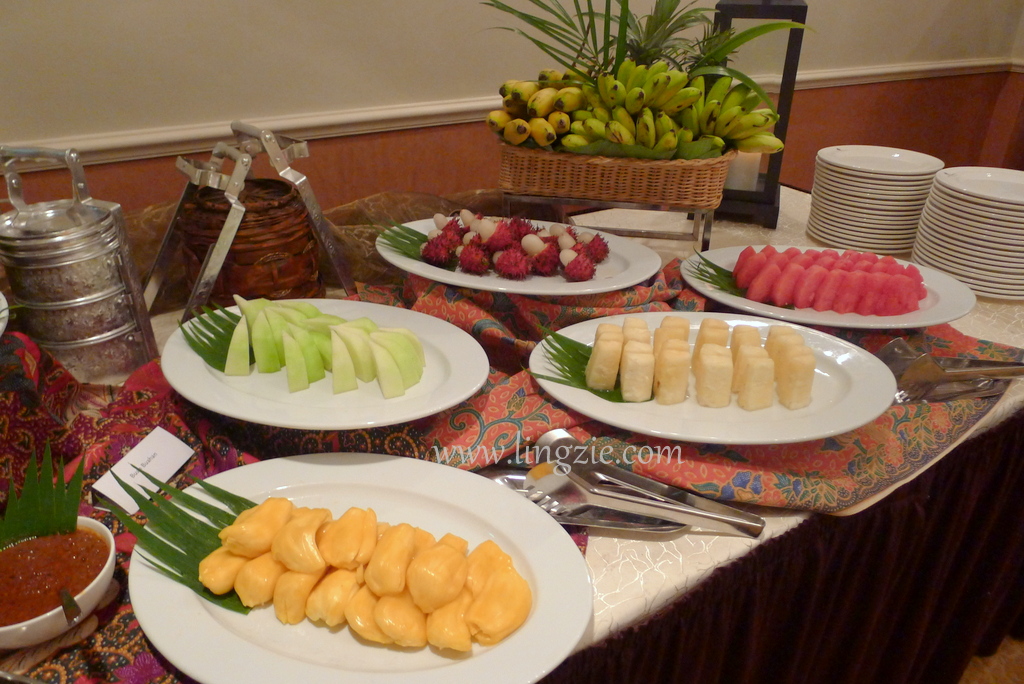 Assorted Local Fruits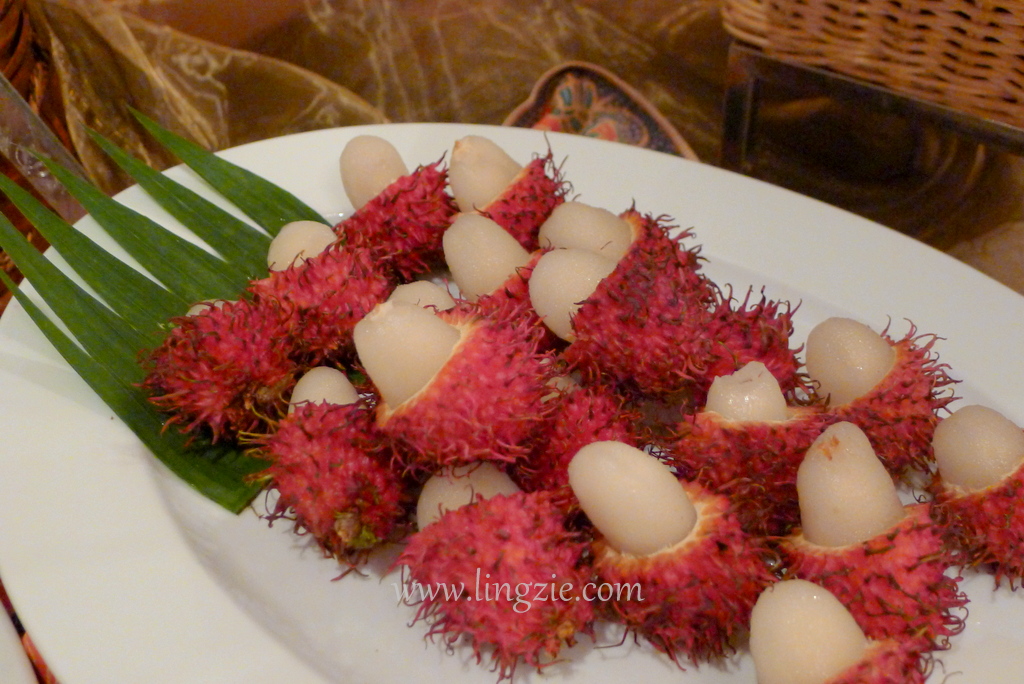 Rambutans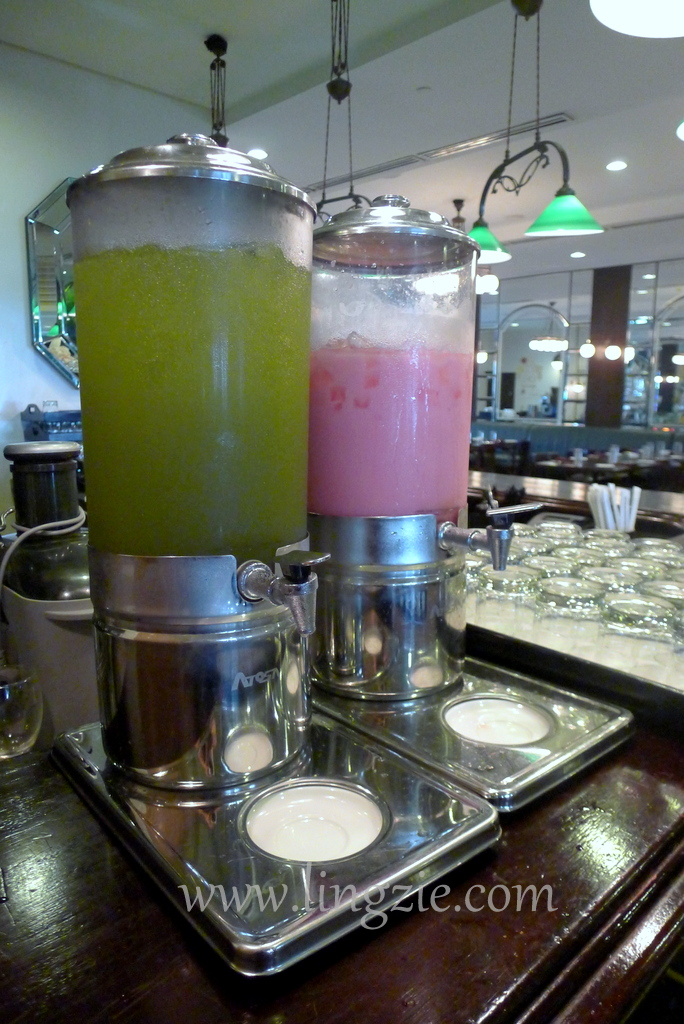 Drinks – Calamansi with Asam boi & Bandung (the pink coloured drink..hehe)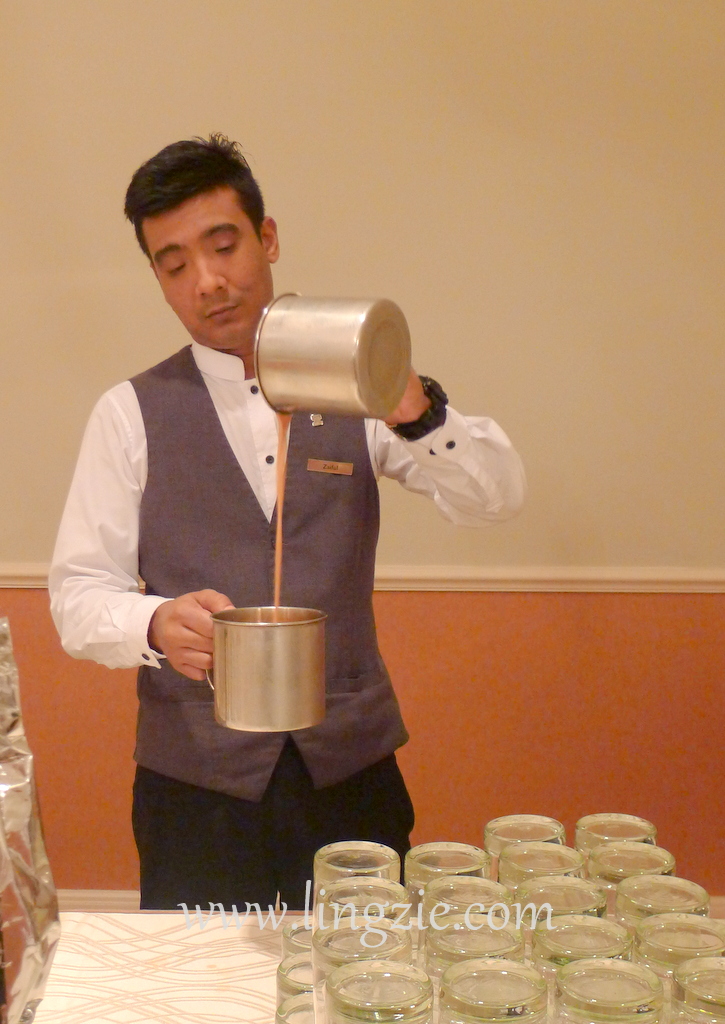 Teh Tarik – the Malaysian Favourite 🙂
With so many varieties to choose from, the Jamuan Buka Puasa at Sarkies would definitely have something for everyone. The dishes overall were tasty and enjoyable. Perfect to enjoy over a leisurely dinner with family and friends!
For reservations, do call Sarkies at Eastern & Oriental Hotel – 04-222 2101 or 04-222 2102
Eastern & Oriental Hotel
10 Lebuh Farquhar, 10200 Penang