It was 2 days of Awesome fun and Live Music at the Summerfest 2014 held recently at one of the most happening hotels in Penang – Hard Rock Hotel Penang. Tickets were available to the public at a very affordable price of RM20/per day and all proceeds were donated to Rumah Seri Cahaya, a local welfare home providing underprivileged children with basic needs, love and security.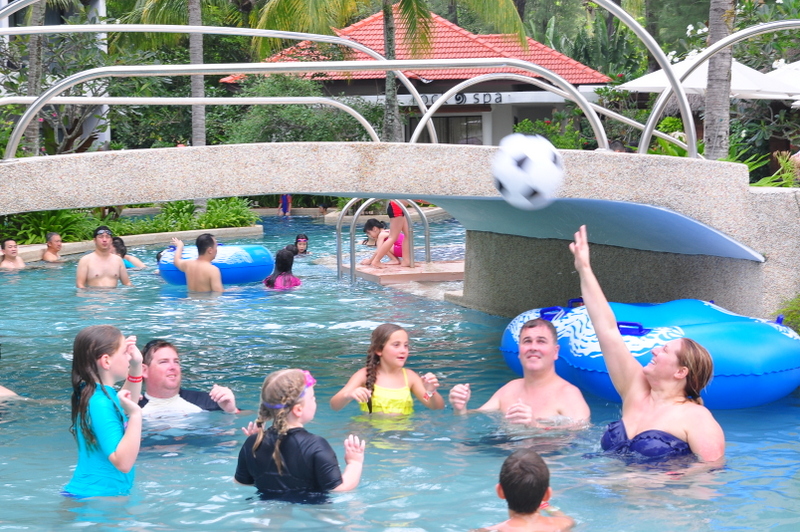 A whole slew of fun activities were lined up for Summerfest 2014 which catered to the young and old, including Sumo, Face Painting, Pillow Fighting to name a few. And of course there were lots of music throughout the 2 days. Musicians and bands from various genres showcased their talents and rocked the crowd.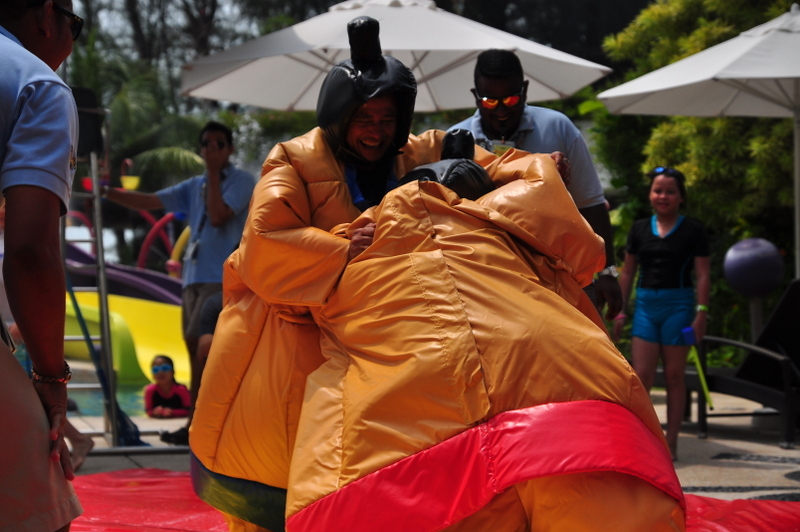 Sumo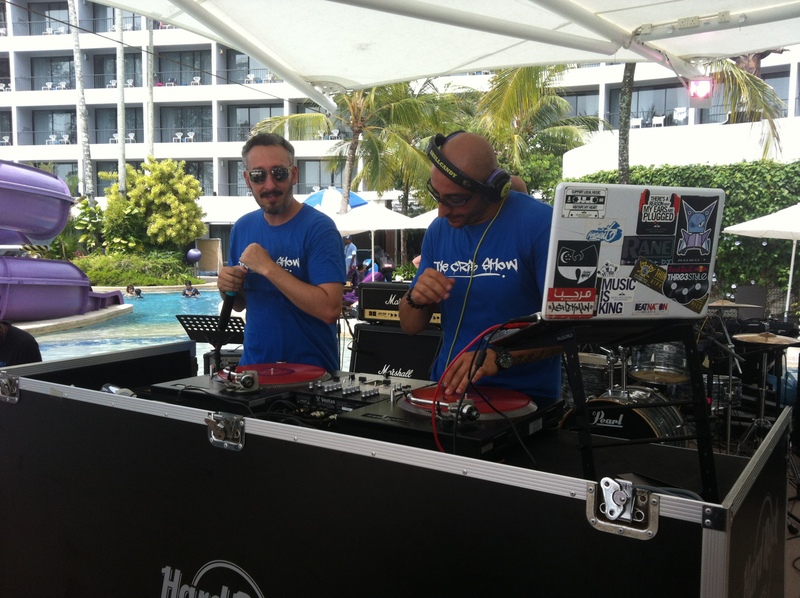 Aforadio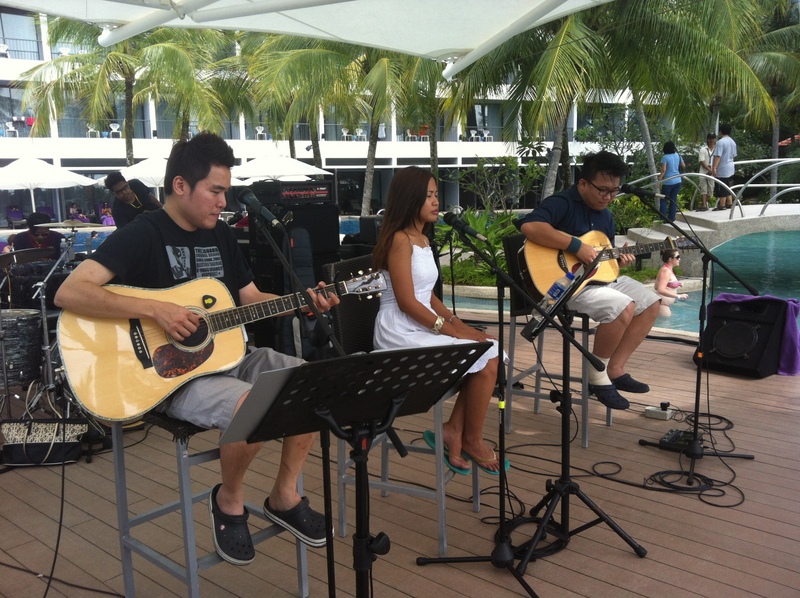 The Brackets
There were performances by Charlie and the Lions, High Society, Magnifico, Allan G, Nine Lives, The Brackets, Aforadio, Kelvyn & The Blues, Bongga Bongga, Acoustic Fourplay and The Jazzhats.
I managed to catch performances by The Brackets and Bongga Bongga. Both bands were truly were spectacular! (and I'm happy to note that The Brackets play regularly at Hard Hotel's lobby lounge too! yay!)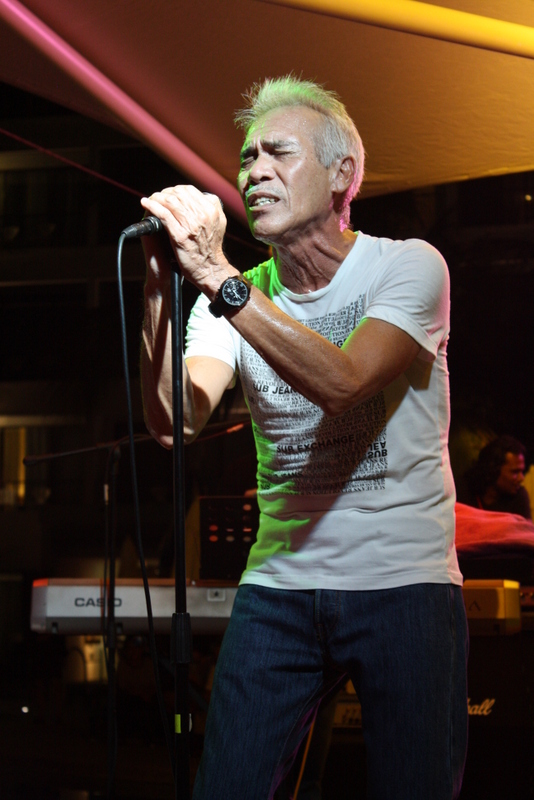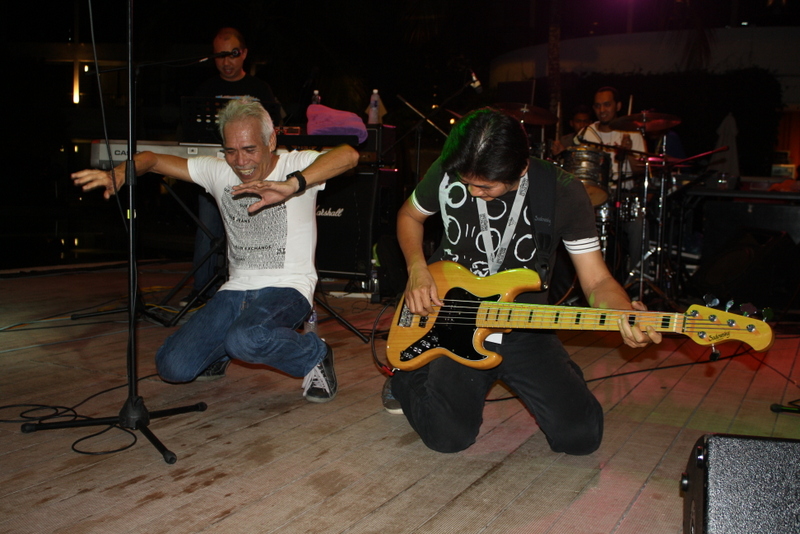 The Jazzhats
And of course I had to stay on for the closing act of Summerfest 2014 – The Jazzhats! The veteran band is definitely not a stranger to the Penang music scene and as always their performances are immensely enjoyable. The crowd was up on their feet during their set. And what a way to end the party! My hats off to them!
Can't wait for the next Summerfest? Well you don't have to wait that long because 'There is always something happening at Hard Rock'. Check out their Facebook page to stay up to date with their latest events and happenings. There are foam parties, Rock to Run, live music at Hard Rock Cafe, live music on weekends at the Lobby Lounge and many more!