My family and I have been patronizing PARKROYAL's buffet during family celebrations for the past few years and we've always had an enjoyable meal there. But we haven't been there recently, and so I was delighted when I received an invitation to try out their "A Festival Of Seafood Buffet Dinner" at PARKROYAL Penang Resort's coffee house – Tamarind Brasserie.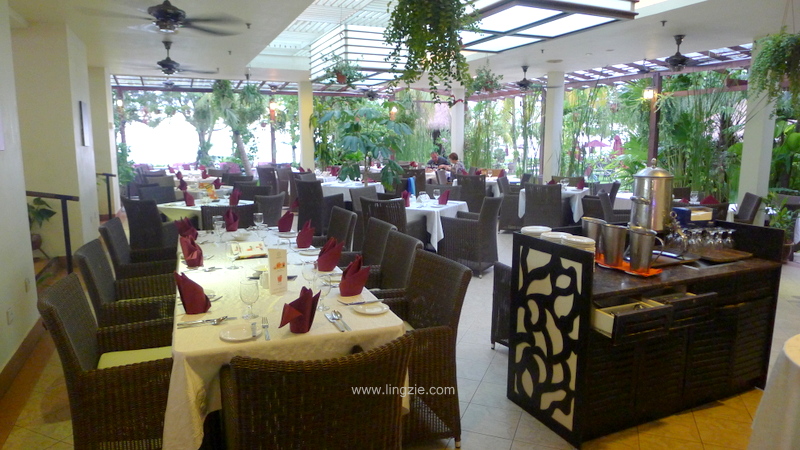 Tamarind Brasserie's dining area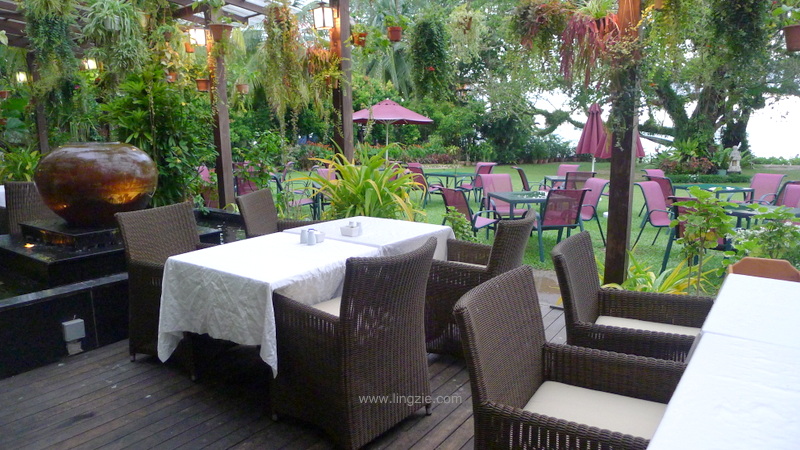 Stepping into the alfesco coffee house, I felt a pang of nostalgia as the familiar lush greenery and Balinese fountains greeted me and stirred up some pleasant memories. I was pleased to find their buffet spread as impressive as I remembered it with choices aplenty!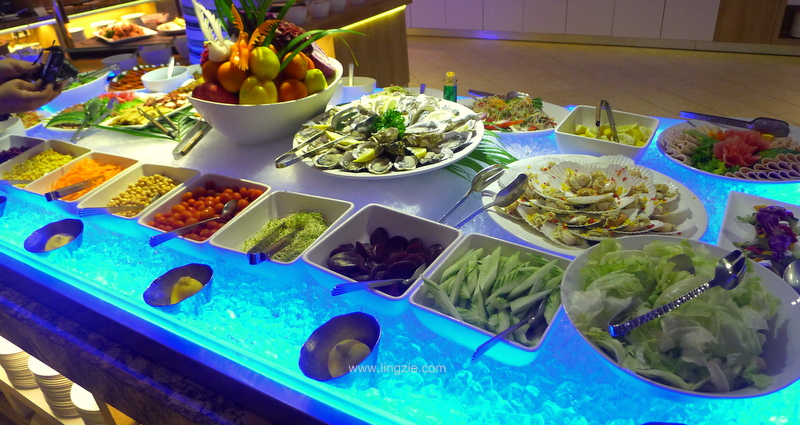 Array of appetizers and cold dishes to kick start the seafood buffet.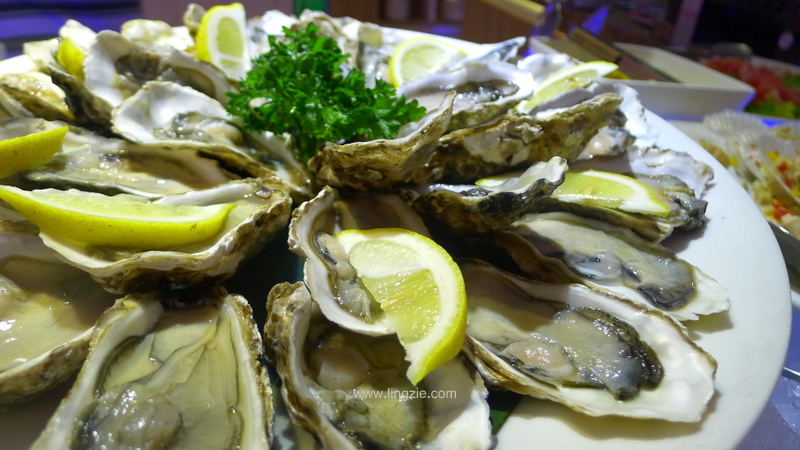 Succulent Rock Oysters on Ice (with lemon wedges & tabasco sauce)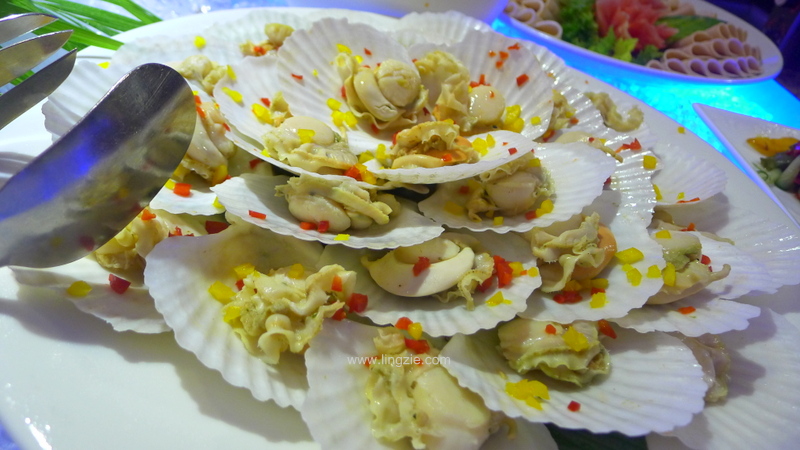 Scallops, anyone?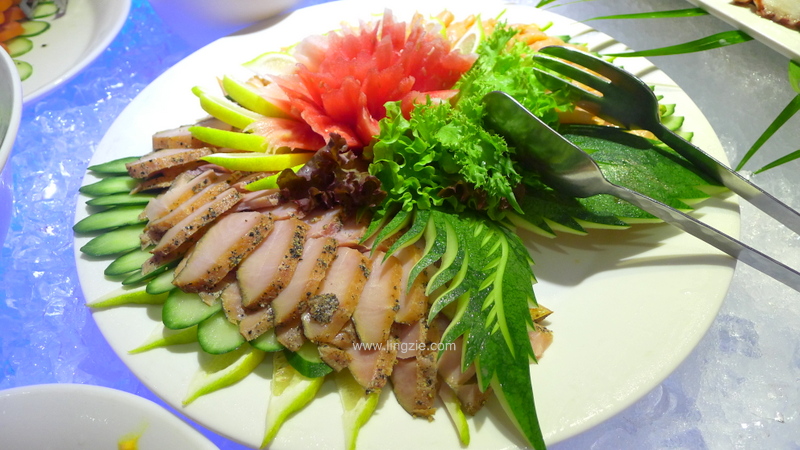 Smoked Fish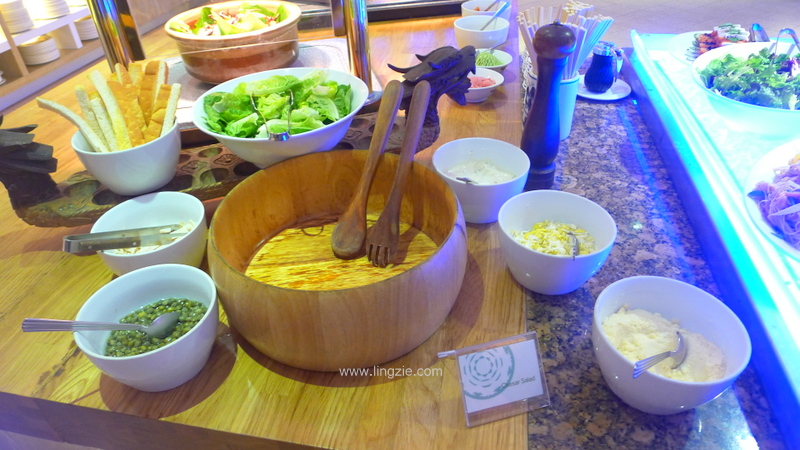 A toss your own Caesar Salad bar – which I found to be playful and interesting!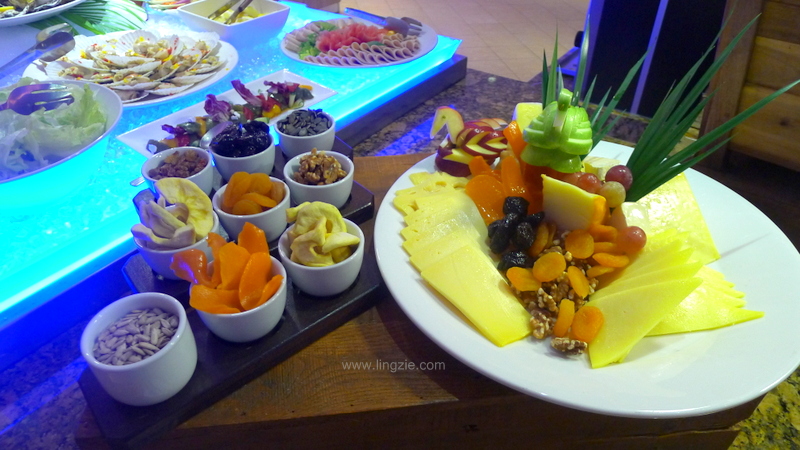 Cheese platter with assorted condiments. Look at the cute fruit carvings! hehe
I couldn't skip the bread station…. and was happy to find that the rolls were delicious! I went back for seconds…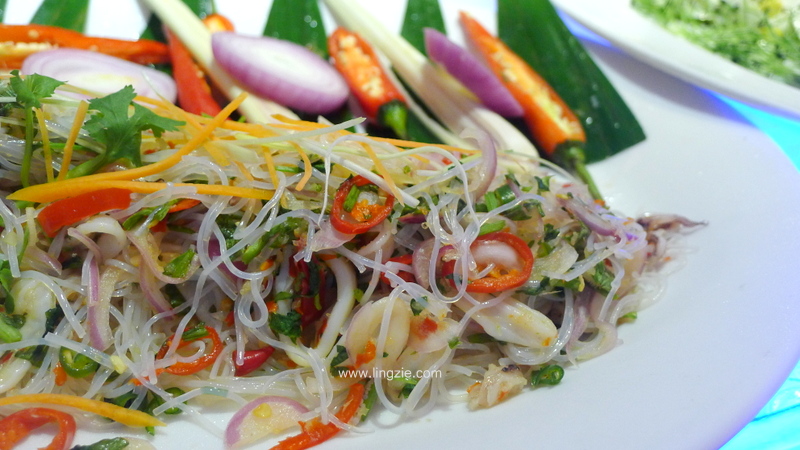 Cold appetizer – a tangy squid glass noodle salad which was perfect to whet my appetite!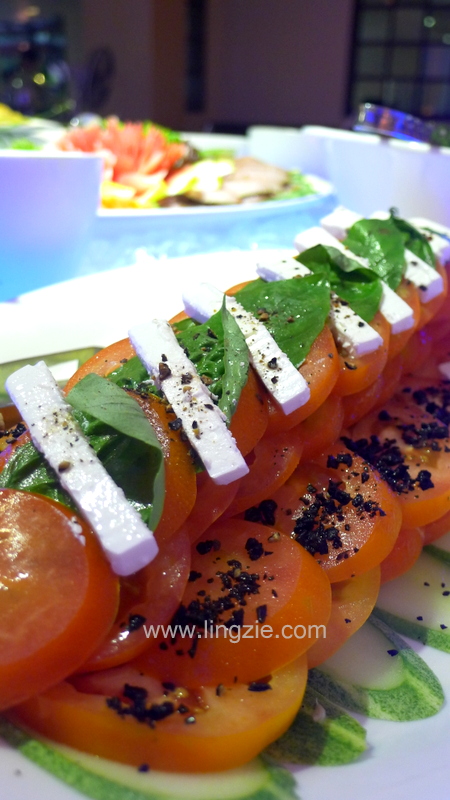 I was delighted to find this visually stunning, not commonly found Caprese salad – slices of decadent mozzarella, tomatoes and basil. yums~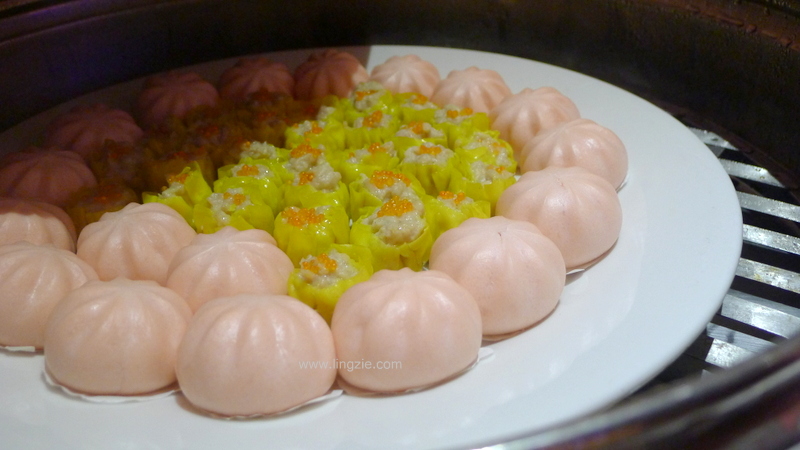 Something local – steamed dim sum
Now onto the mains… The main dishes had a good variety of cuisines – local Malaysian style dishes, western dishes, Chinese style dishes as well as grilled seafood (Show Kitchen)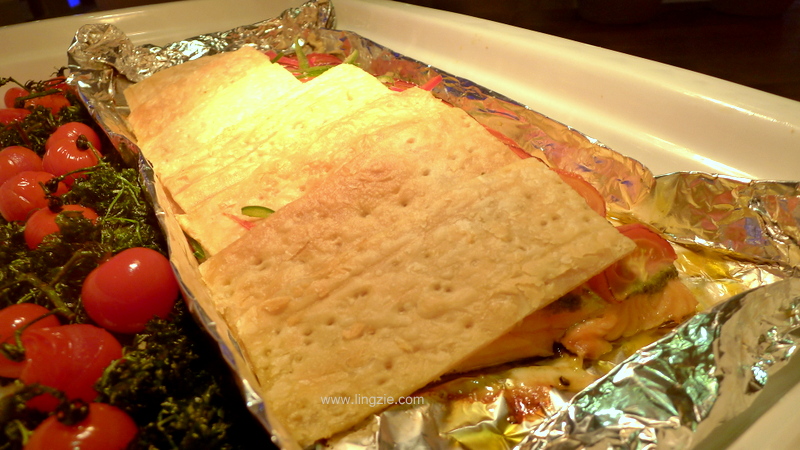 Baked Salmon in Puff Pastry. I enjoyed this dish – the salmon was flaky and juicy and paired well with the puff pastry (though I had hoped for a crispier pastry) and tomatoes on the vine.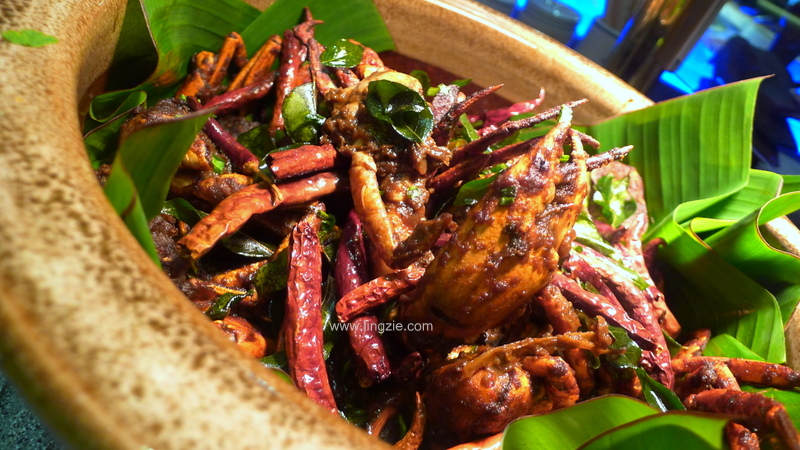 Stone Crab Masala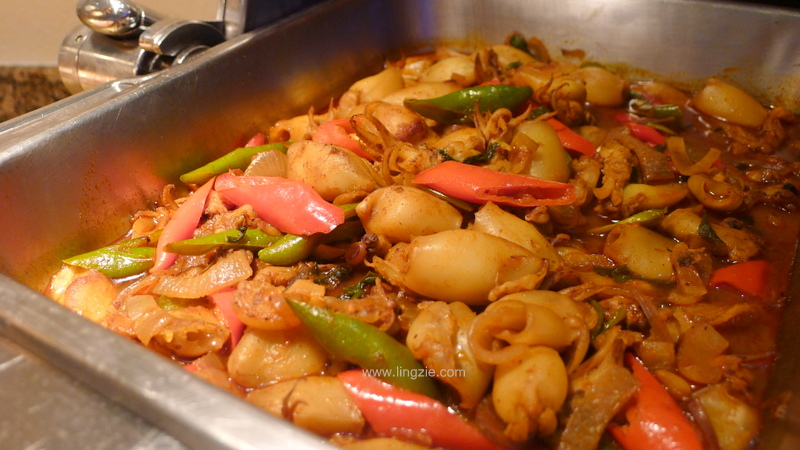 Sotong Masak Kunyit (tumeric squid) was another dish that I couldn't resist.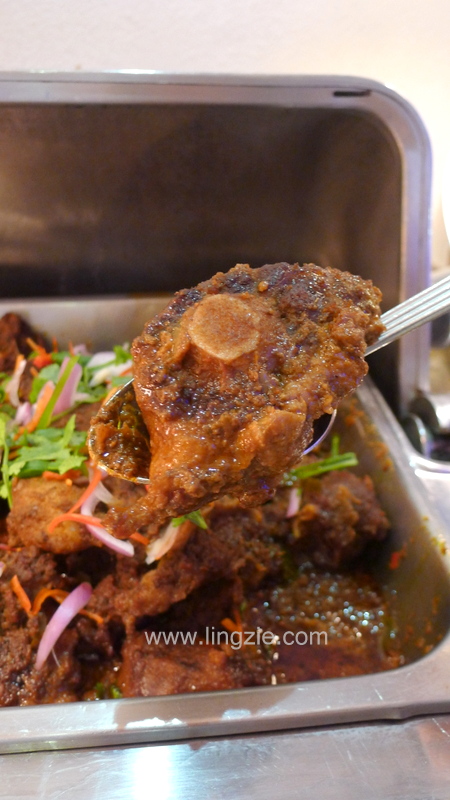 Oxtail Rendang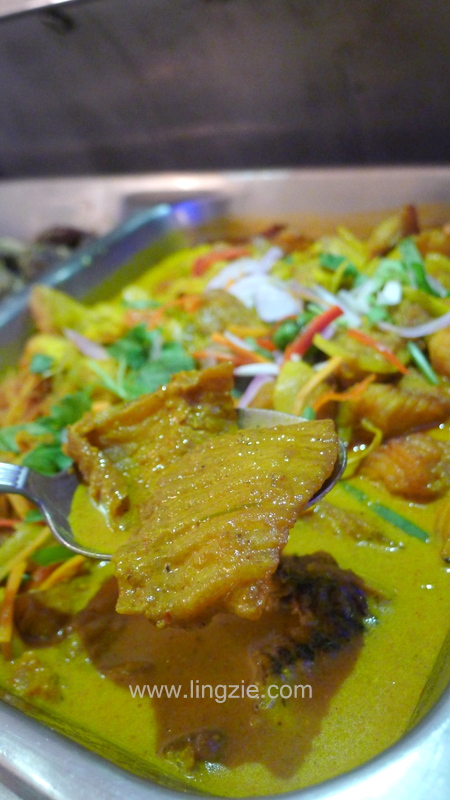 Fish Fillet Curry Kapitan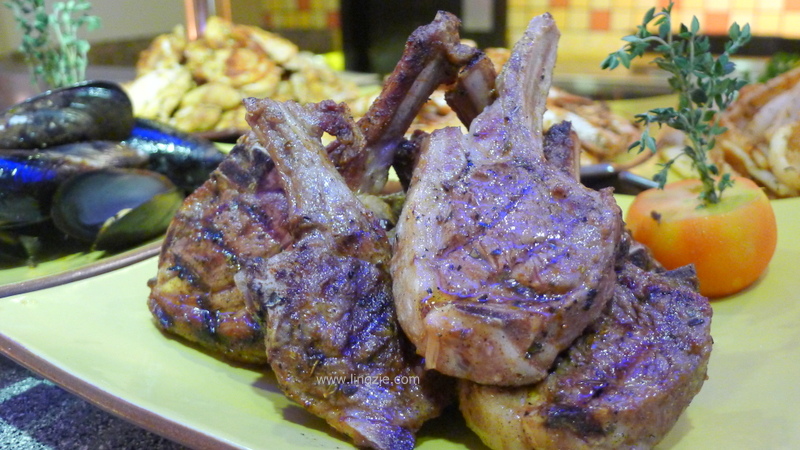 From the Show Kitchen – Barbequed Lamb Rack with Mint Jelly. The lamb was grilled to my liking – tender and just pink on the inside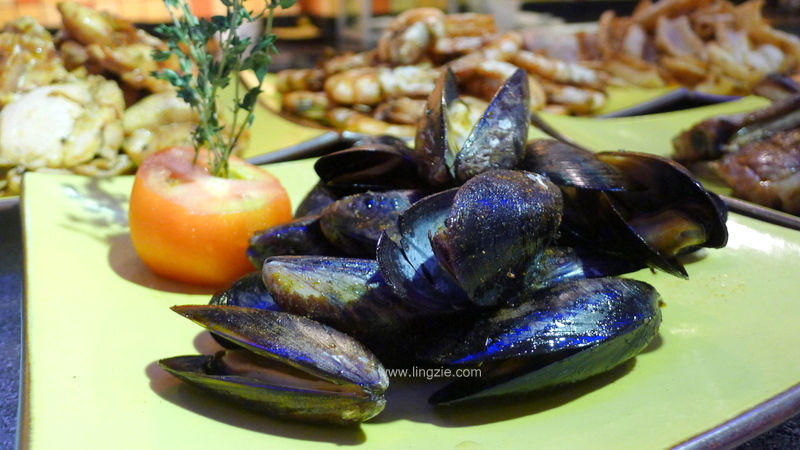 From the Show Kitchen – Mussels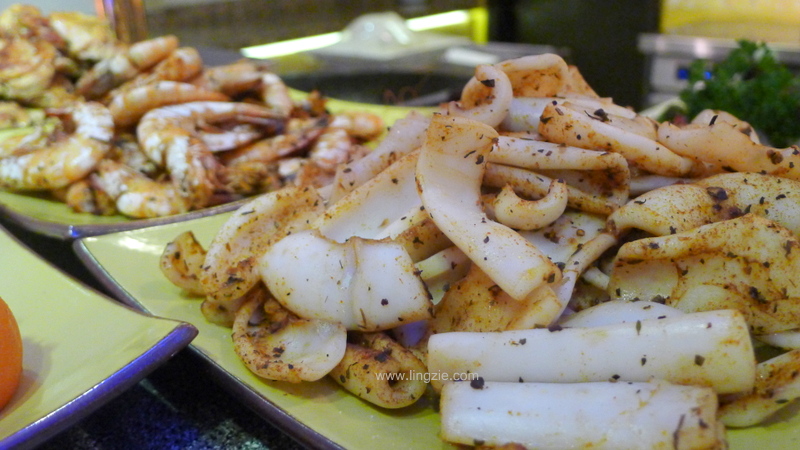 From the Show Kitchen – Barbequed White Cuttlefish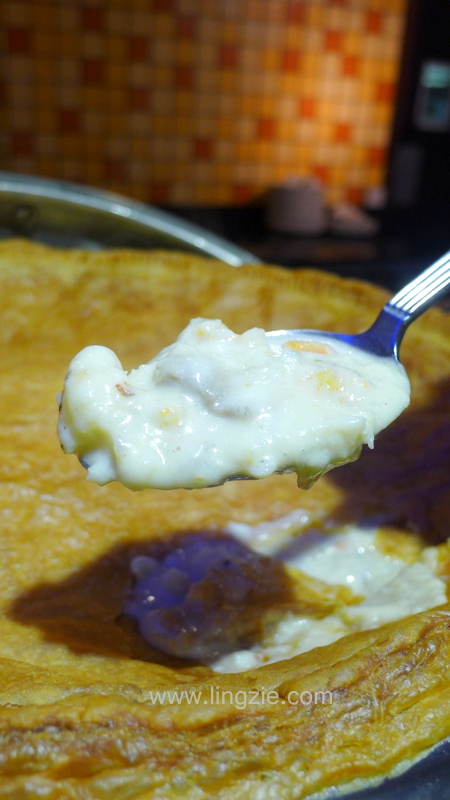 Seafood Themidor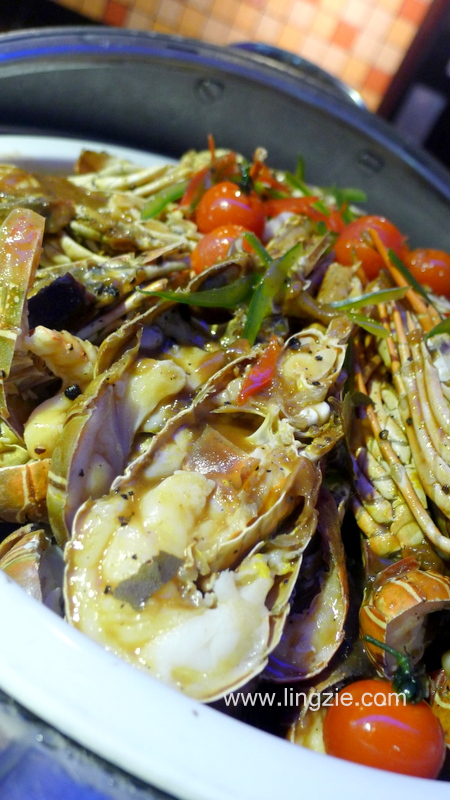 Oven baked Lobster with Sarawak Pepper Sauce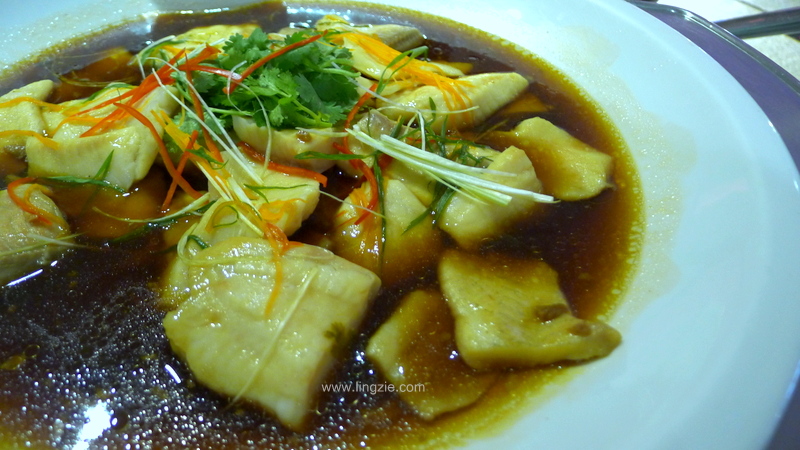 Pan Fried fish in Light Ginger sauce – the fish was fresh and had a good bite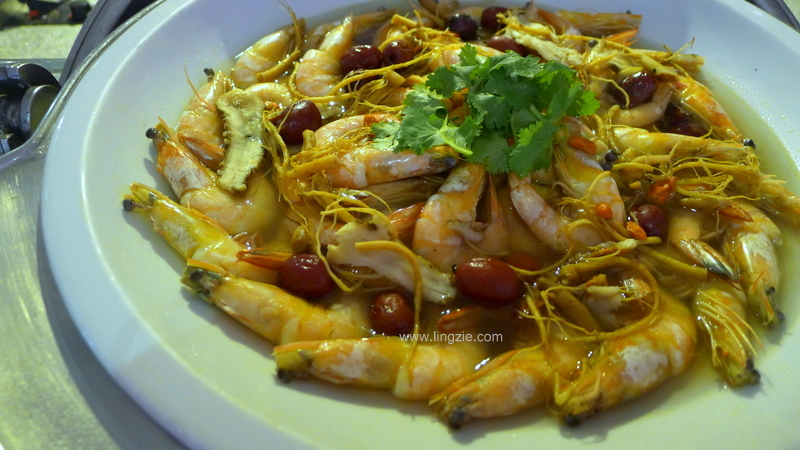 Poached Tiger Prawns in Herbal Soup – I found this dish to be very comforting indeed.
After the pleathora of mains and appetizers, I managed to squeeze in some desserts! There were some eggless cakes offered in the buffet spread as well.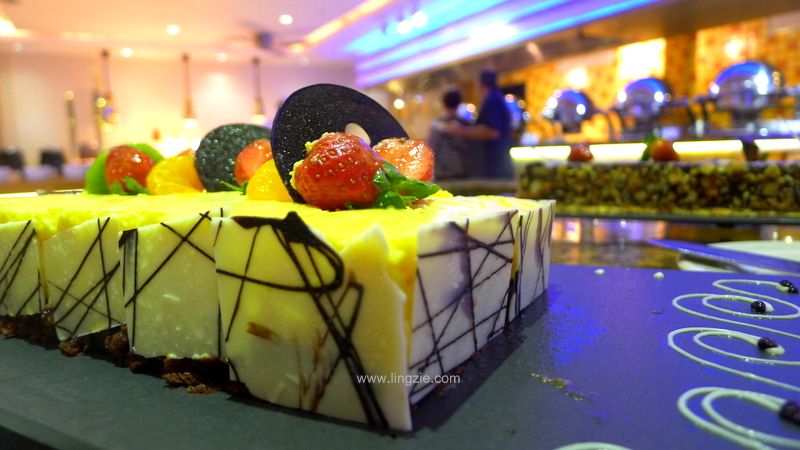 One of the eggless cakes available – suitable for vegetarians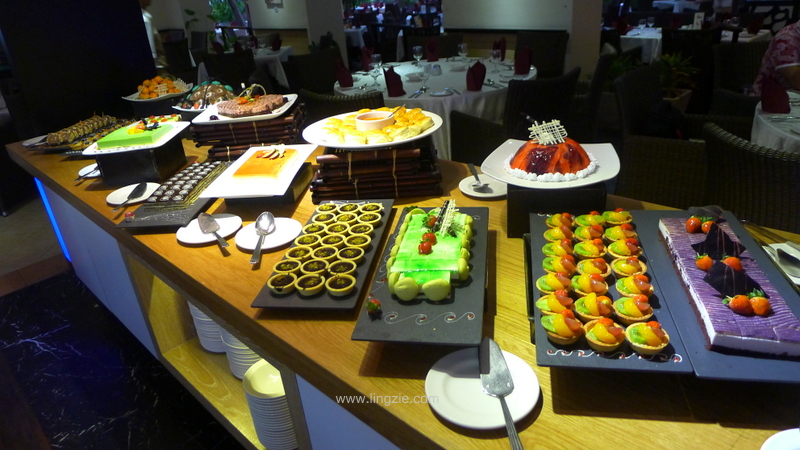 Dessert spread…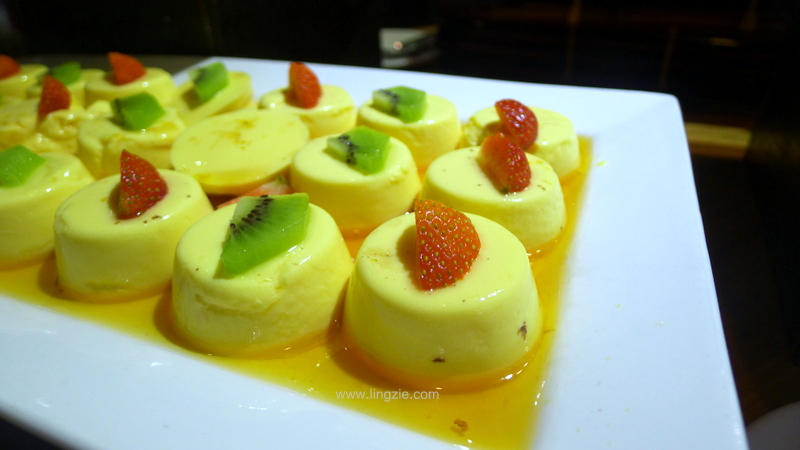 Pudding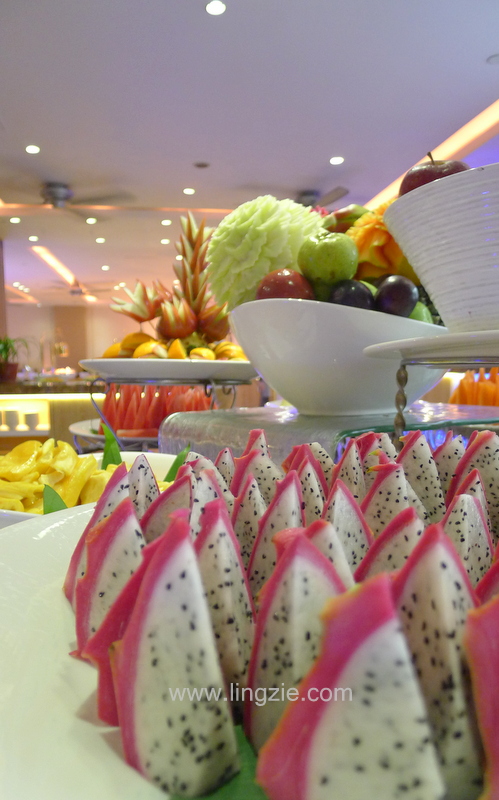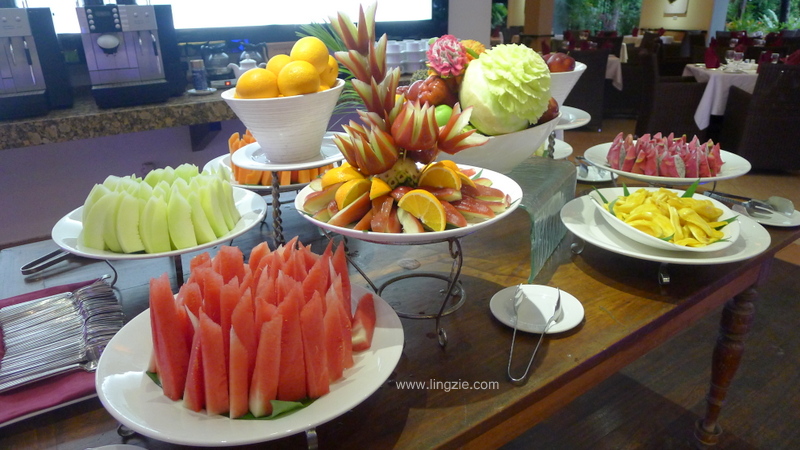 Selection of fruits – love the display! So vibrant and pretty!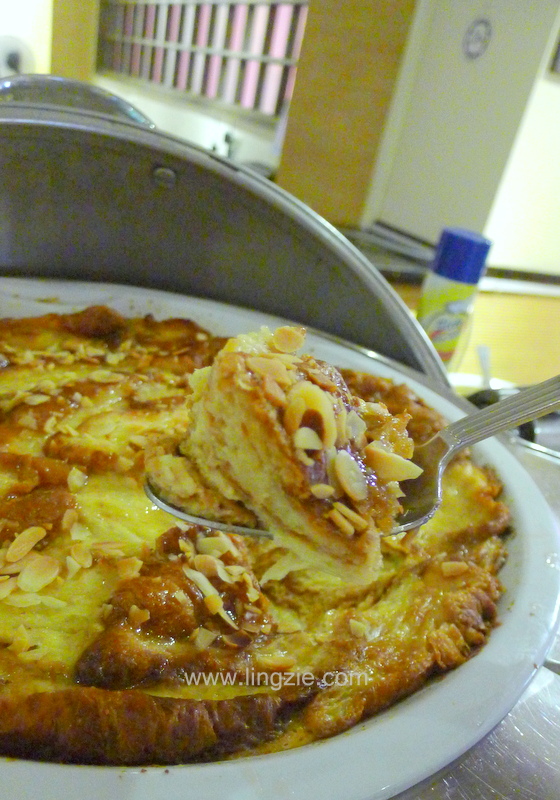 Bread Pudding – my favourite!! <3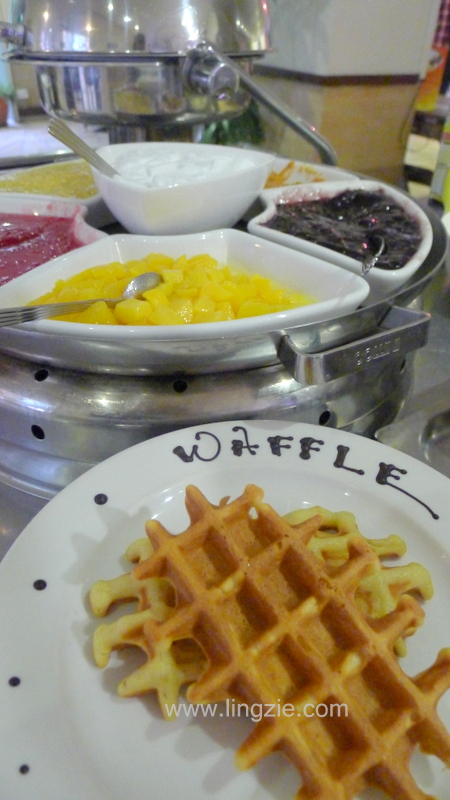 Hot waffles with a selection of toppings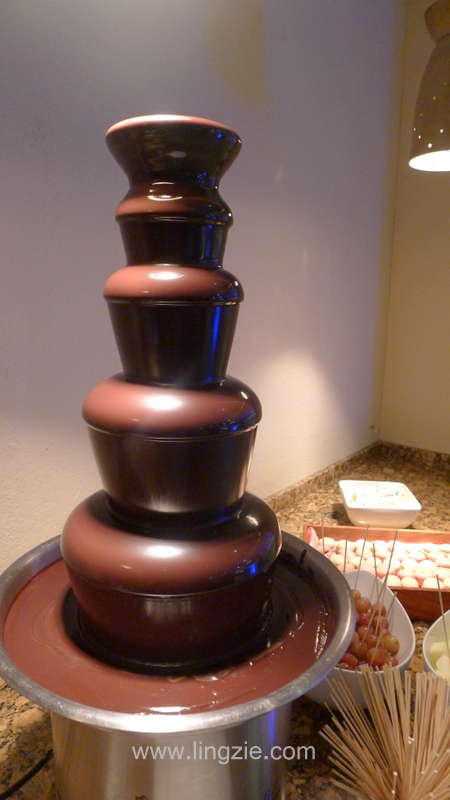 Kid's Corner Chocolate fountain – a definite crowd pleaser (not just for the kids, but adults too!)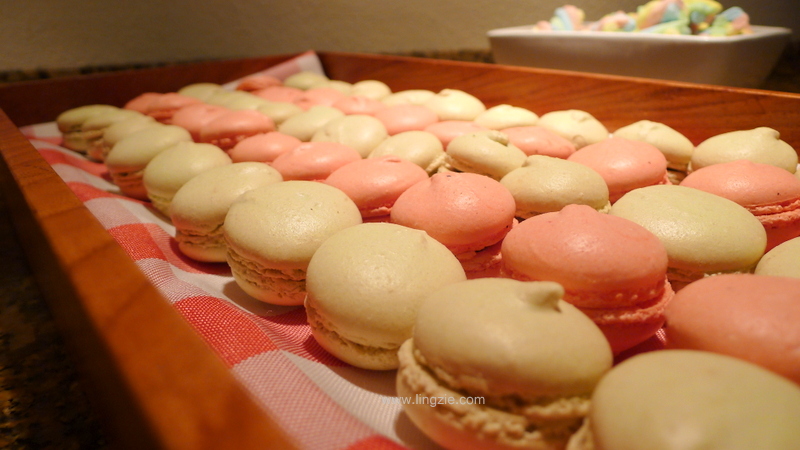 Macarons – to be eaten on its own or dipped in chocolate 🙂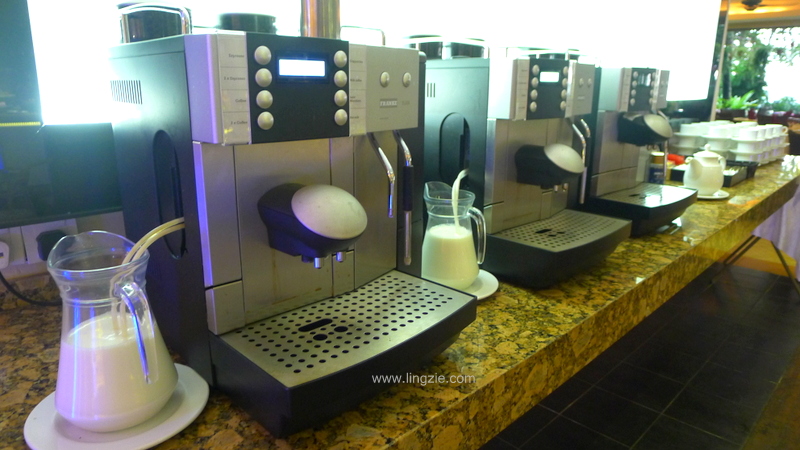 Coffee & tea station
PARKROYAL Penang Resort A Festival of Seafood Buffet Dinner – available every Saturday from 6.3opm-10.30pm
Promo Price (Until year end) RM 118++ per adult (Normal price is RM135++)
RM 38++ (children aged 6-11 years, complimentary for children under 6 years old)
Tamarind Brasserie can accomodate up to 220 diners.
For enquiries & bookings, contact 604-881 1133
Batu Feringghi Beach, 11100 Penang, Malaysia.