Seafood lovers rejoice! For this September and October, Sarkies @ E&O Hotel rolls our their seafood extravaganza buffet promotion every Wednesday.
The essential details:-
Seafood Extravaganza Buffet Promotion (Sept-Oct 2014)
Wednesdays 7pm-10.30pm
RM110++ (Adults), RM48++ (Child)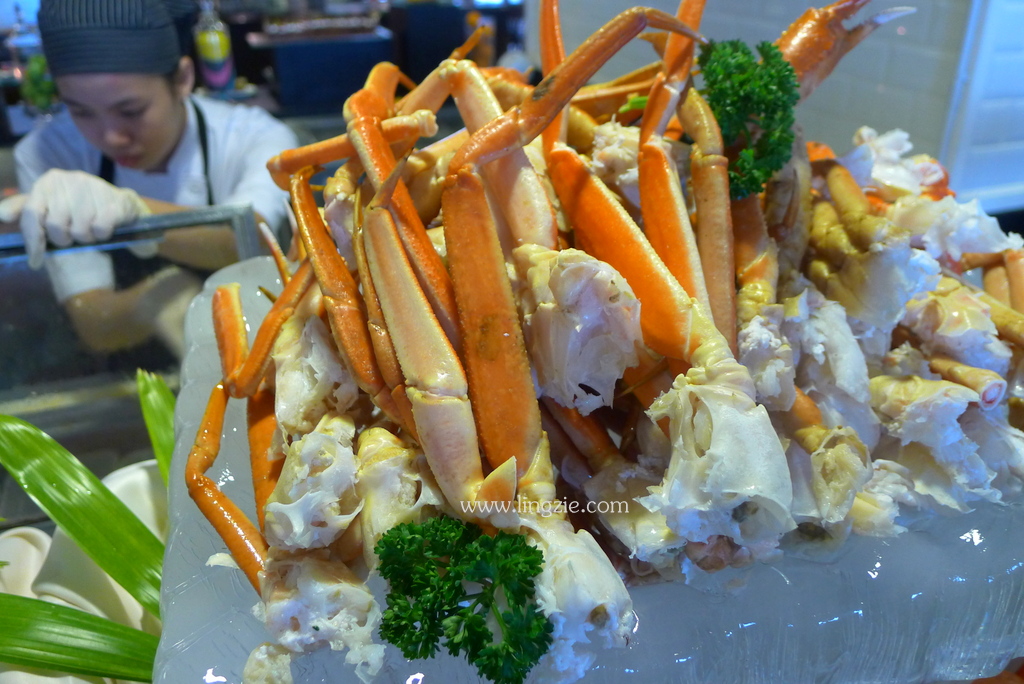 Seafood on Ice – Snow Crabs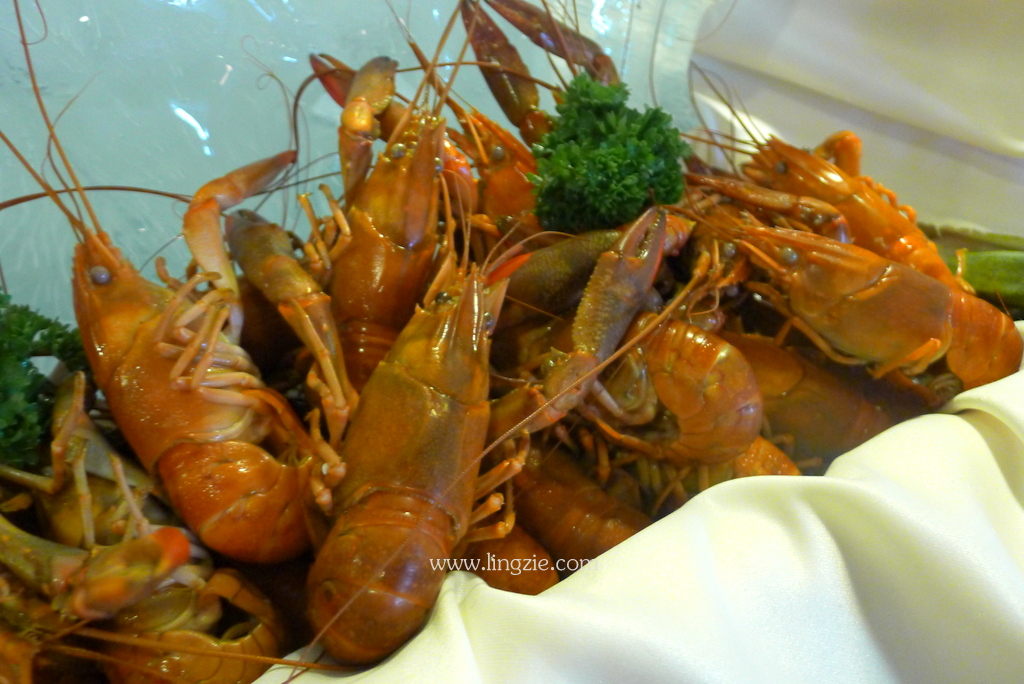 Yabbies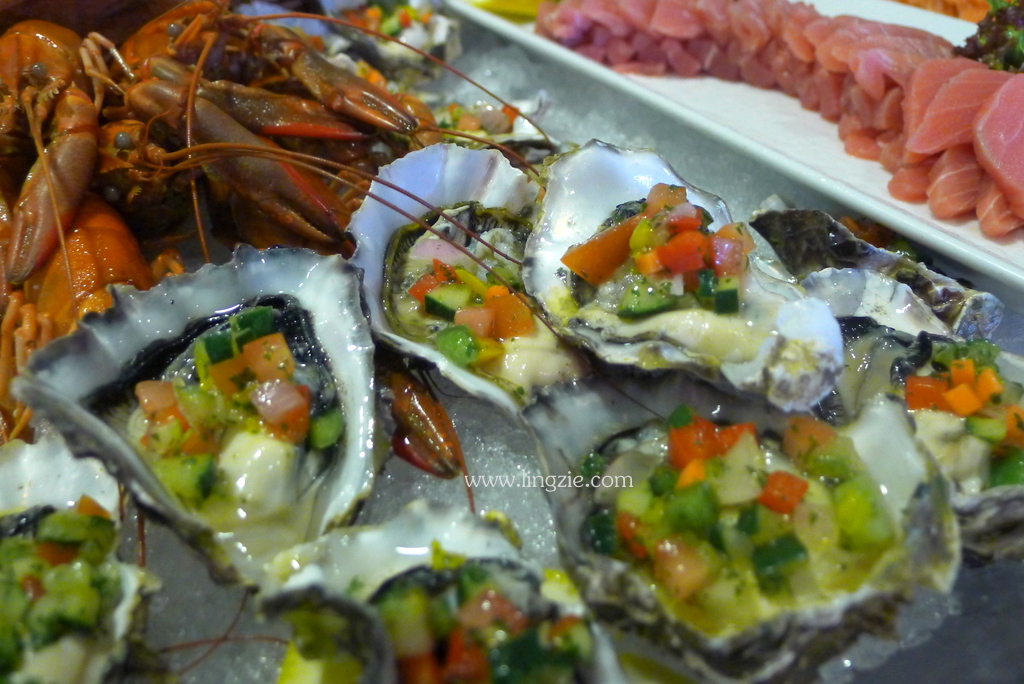 Fresh Oysters
The Seafood theme is carried throughout the buffet spread – from appetizers, to cold cuts, to fresh sashimi & sushi and seafood on ice, to mains and grill station… A seafood lover's paradise! There was so much variety, I was rather overwhelmed!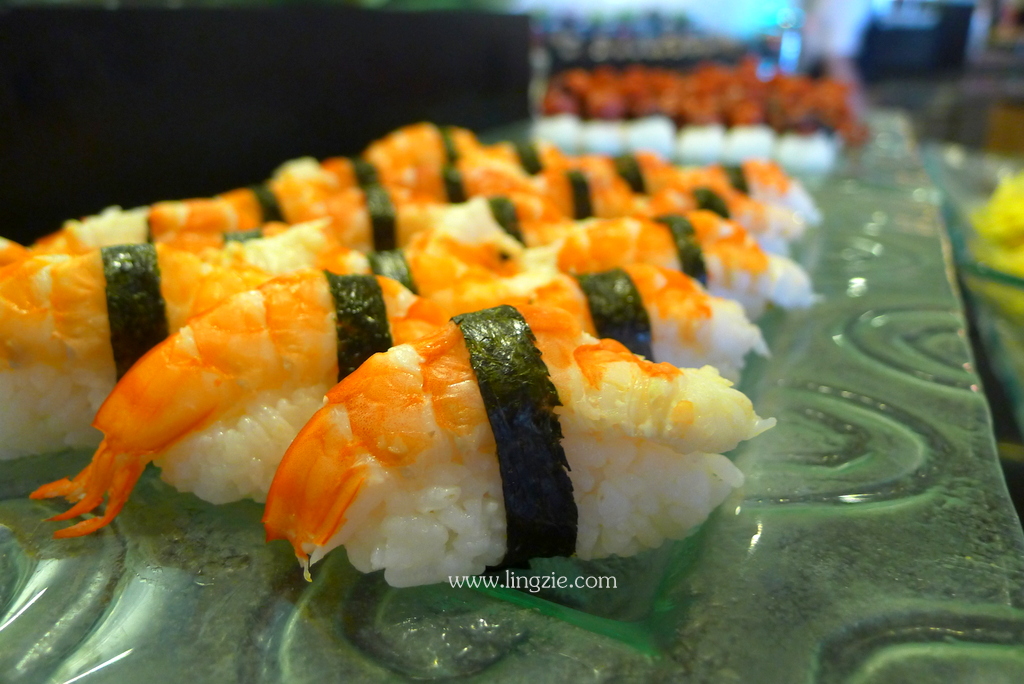 Prawn sushi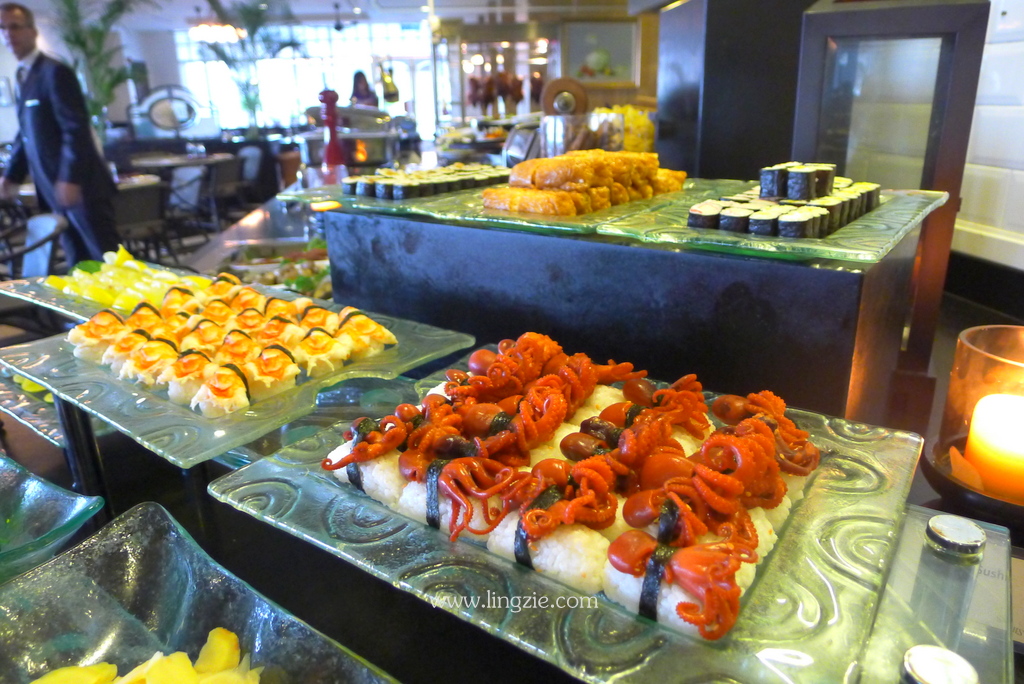 Assorted sushi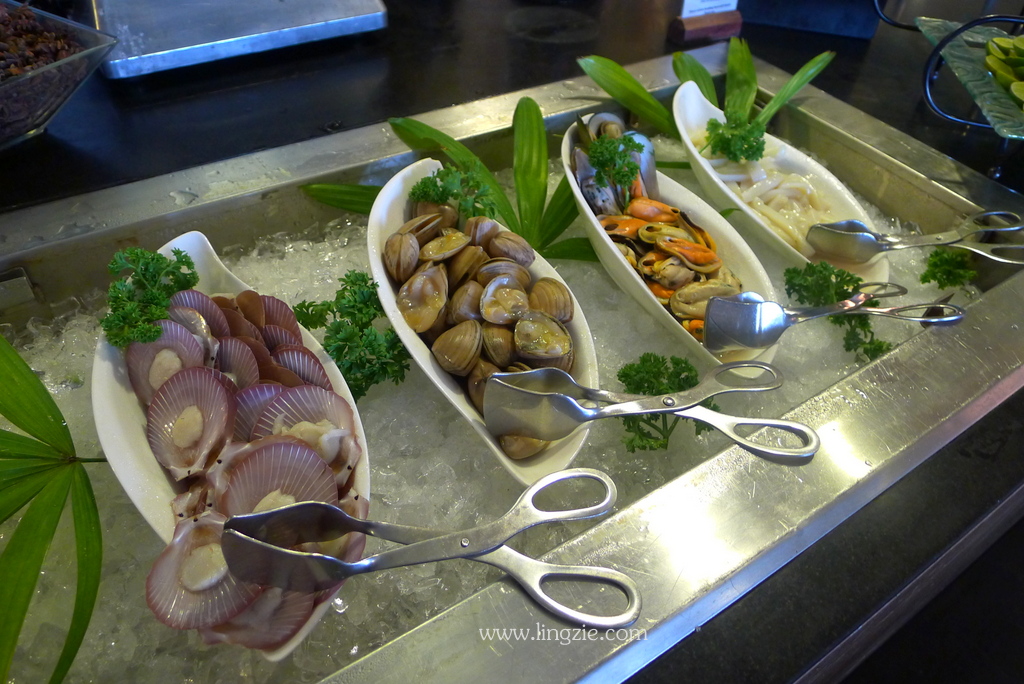 More seafood on ice – scallops and mussels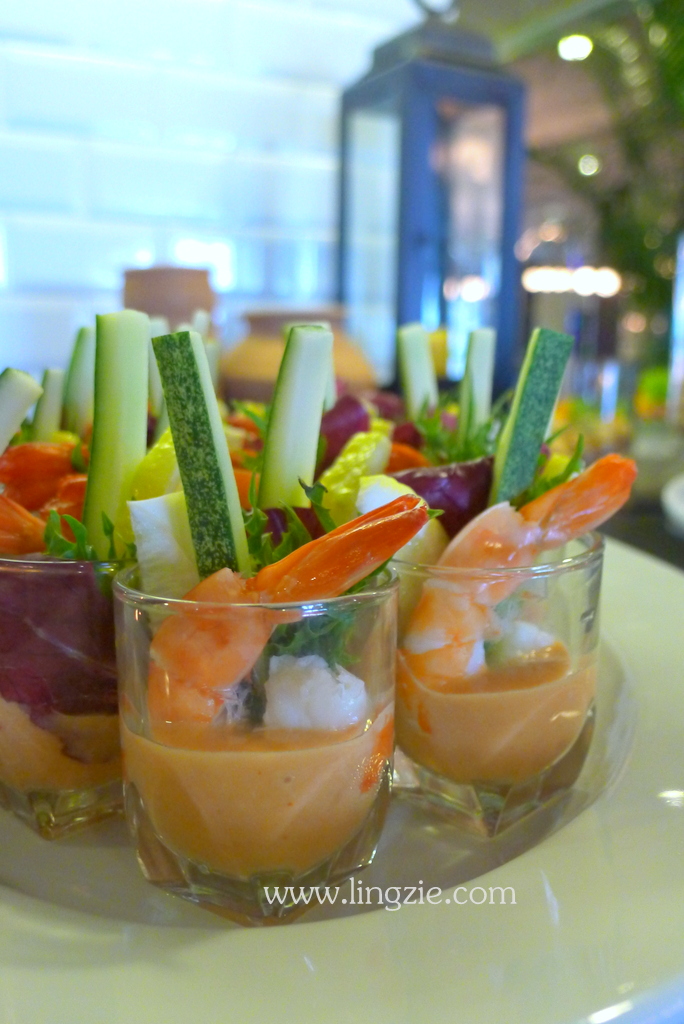 Prawn Cocktail – love the presentation of this dish and the prawn was bouncy and fresh!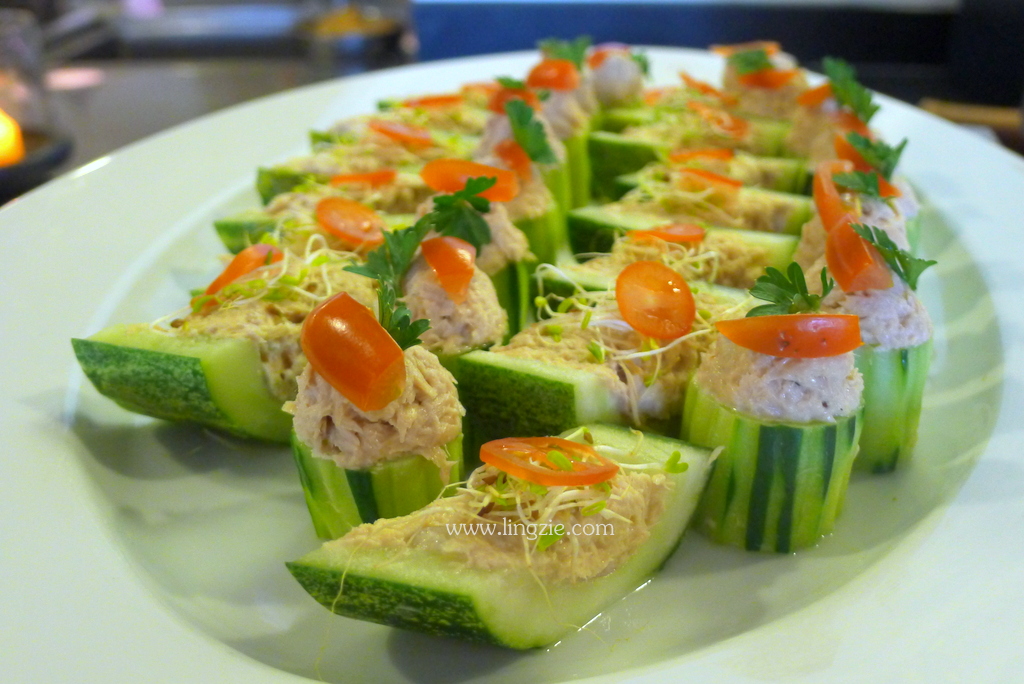 Tuna salad in cucumber cups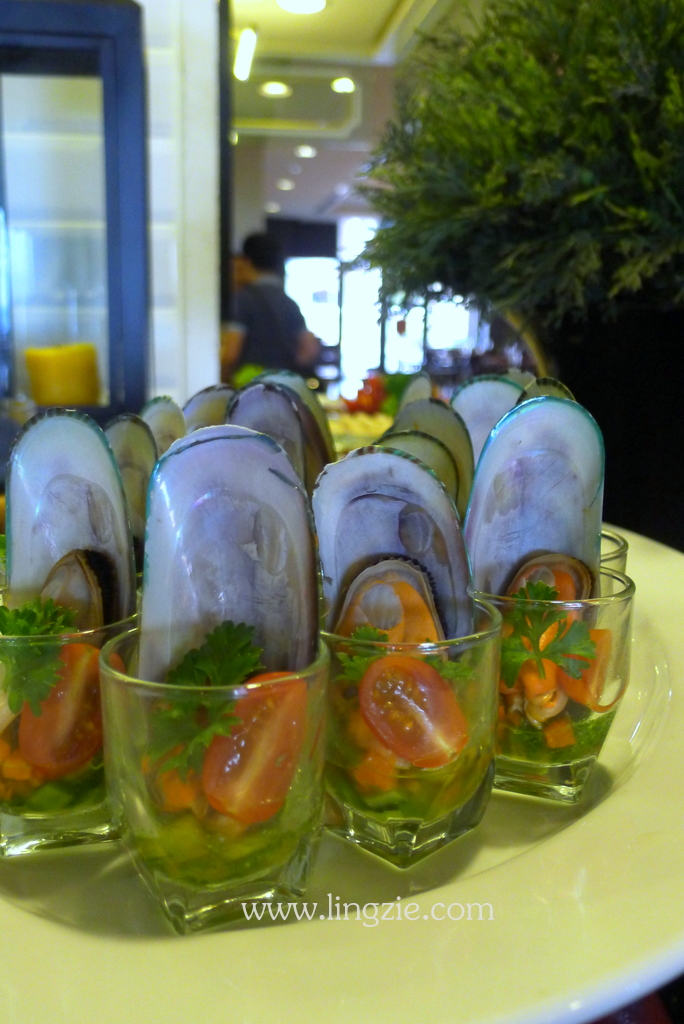 Mussels in a glass – again I love the presentation!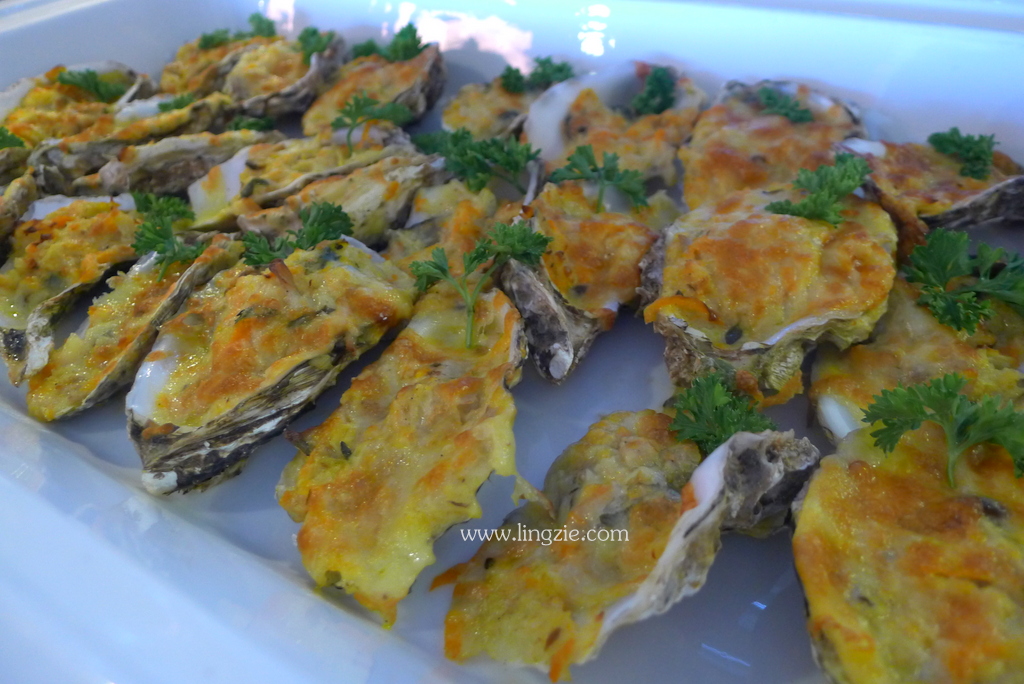 Baked Cheese Oyster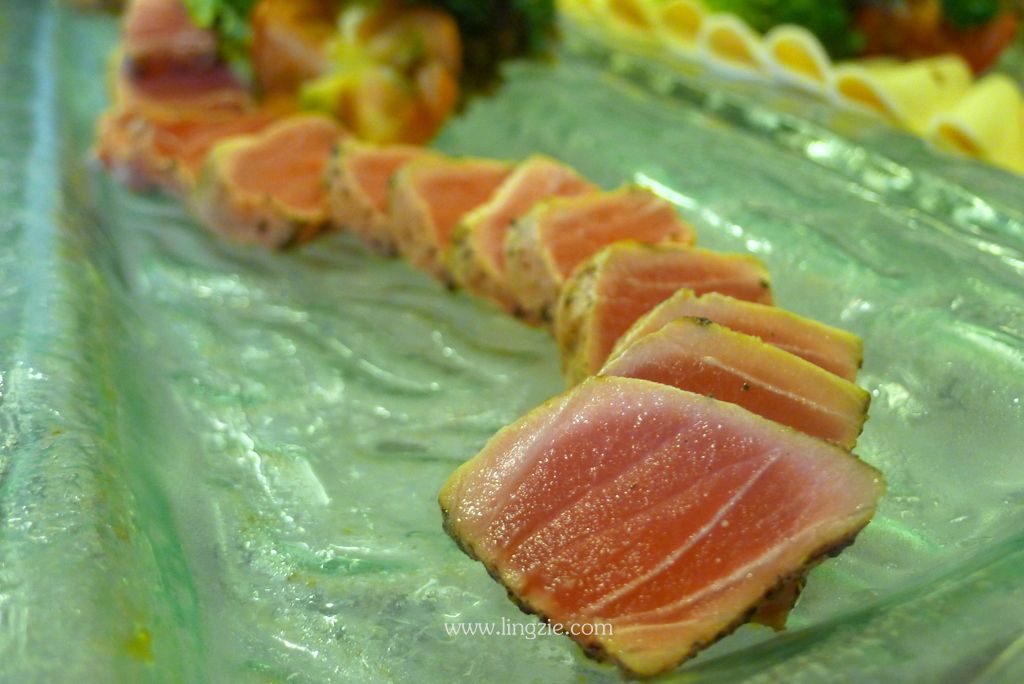 Smoked Tuna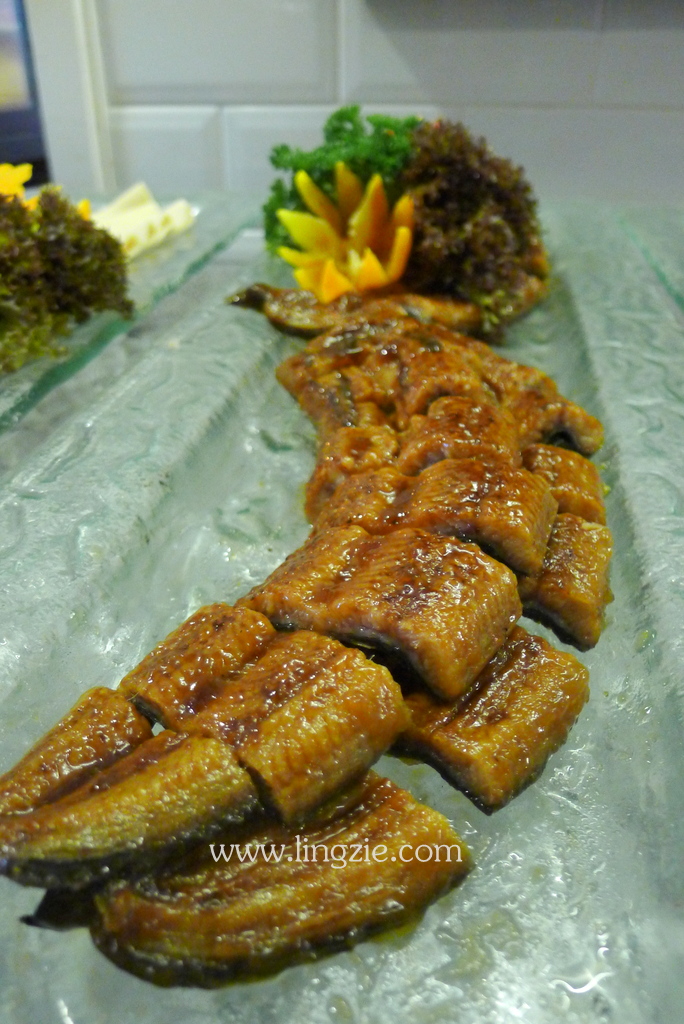 Unagi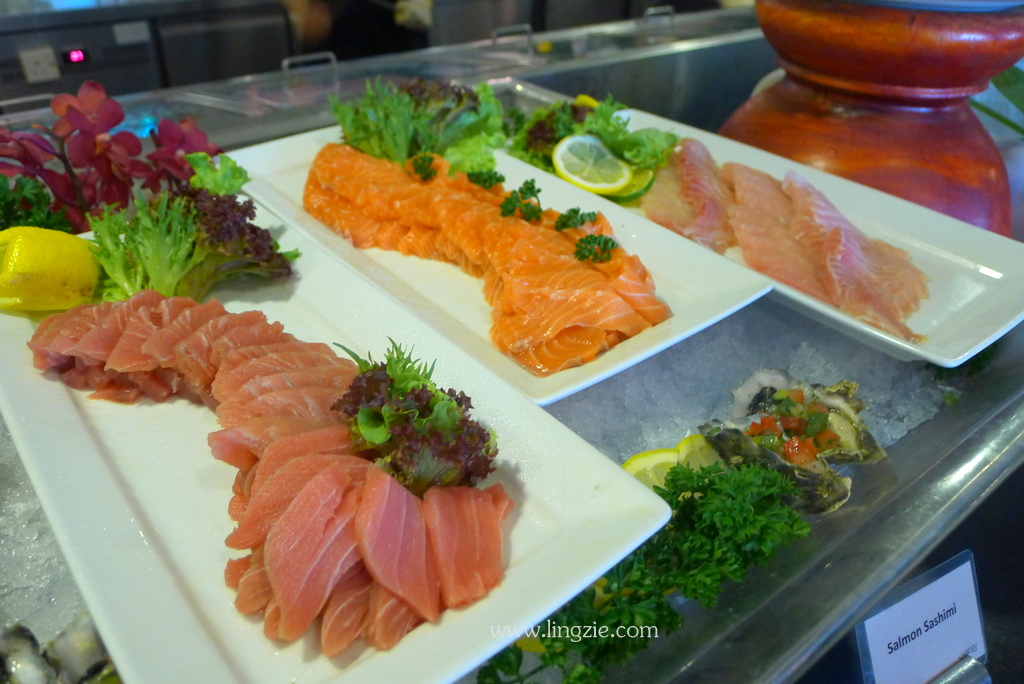 Assorted Sashimi – Salmon, Tuna & Tilapia
A sashimi lovers heaven!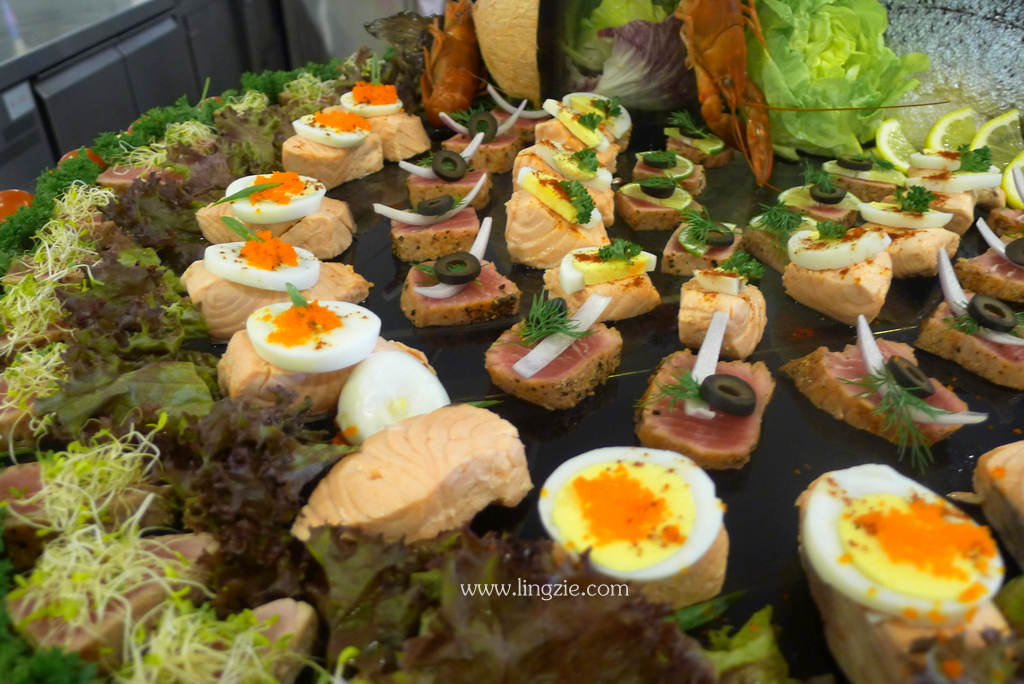 Fresh poached salmon platter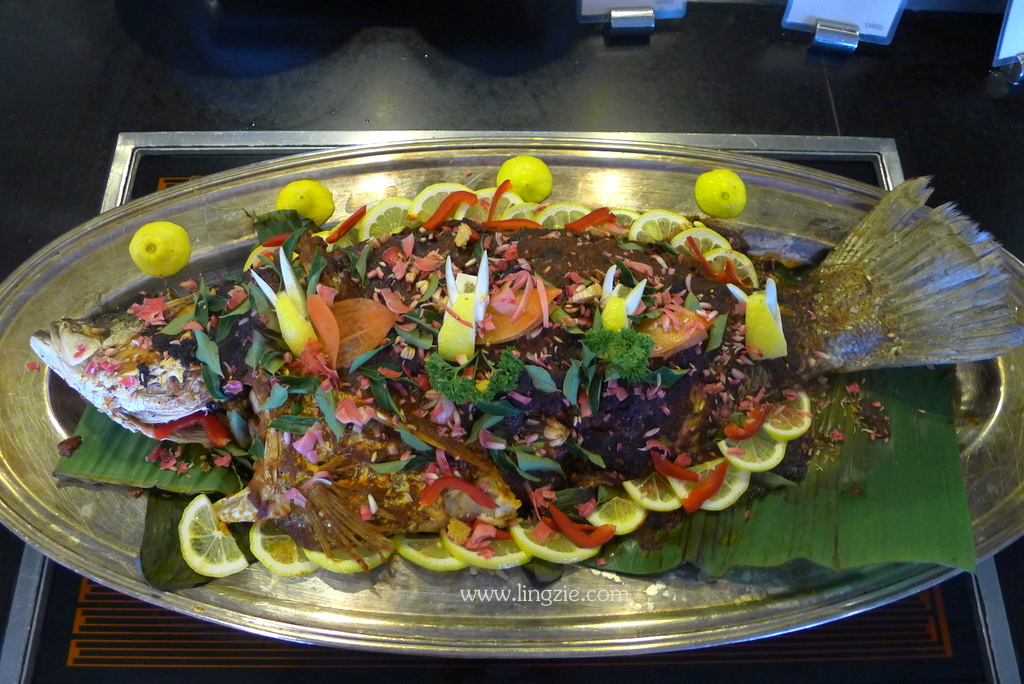 Baked Baramundi with Percik Sauce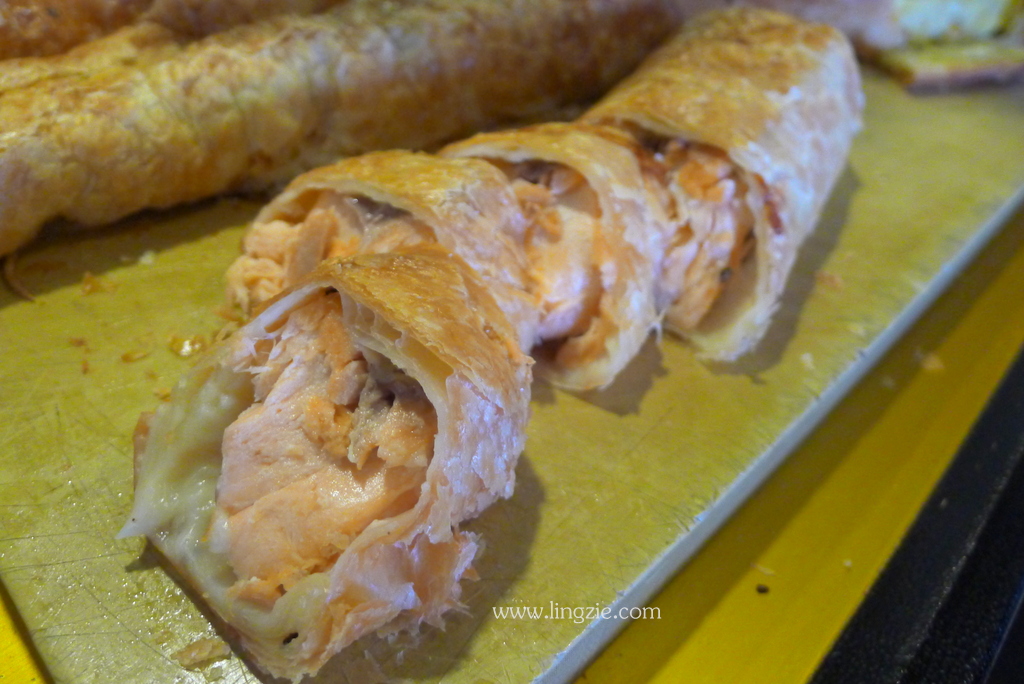 Salmon in puff pastry roll – reminds me of a beef wellington but seafood version 🙂
The hot mains section is also filled with seafood choices…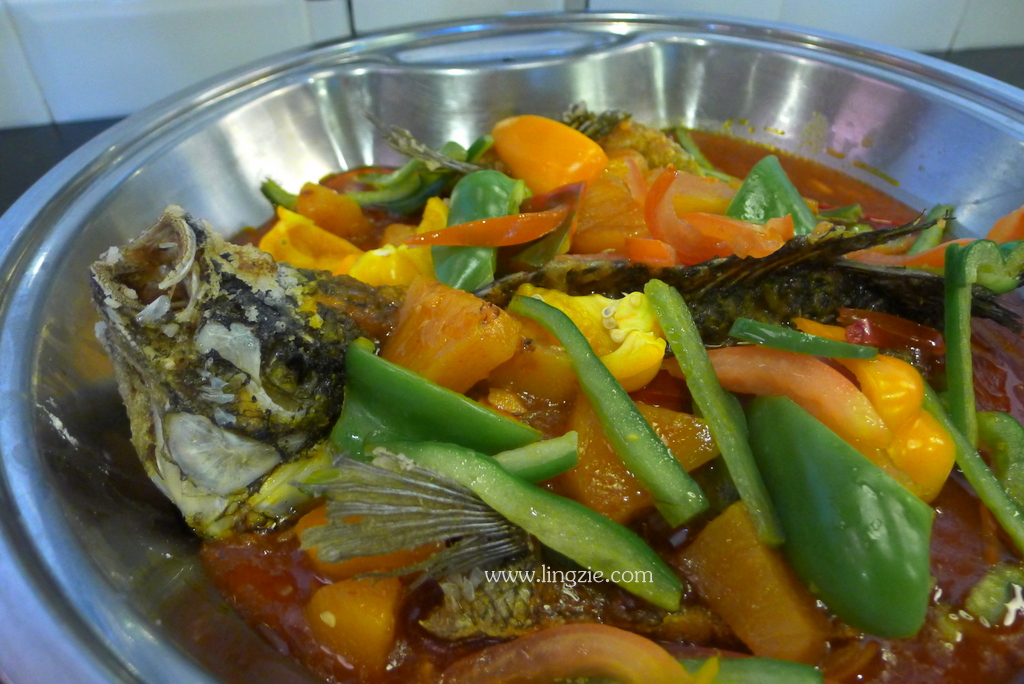 Sweet Sour Fish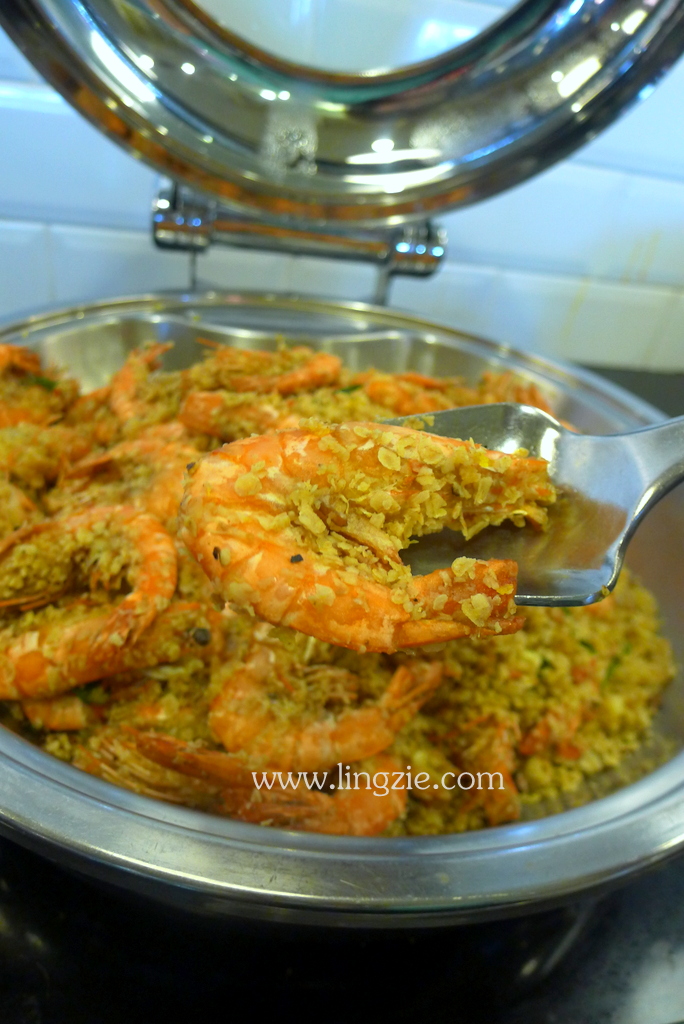 Oat Butter Prawns – flavour was pretty good, but the oats were not as crunchy as I'd like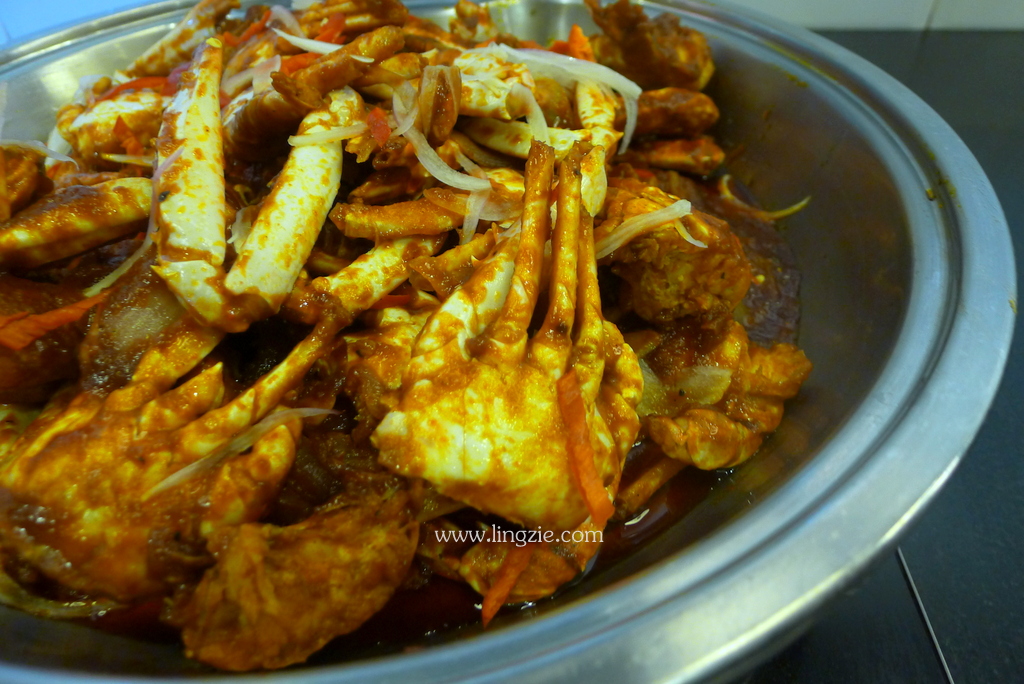 Chilli Crab – these may be a bit messy to eat, but so worth it! The sauce is really good!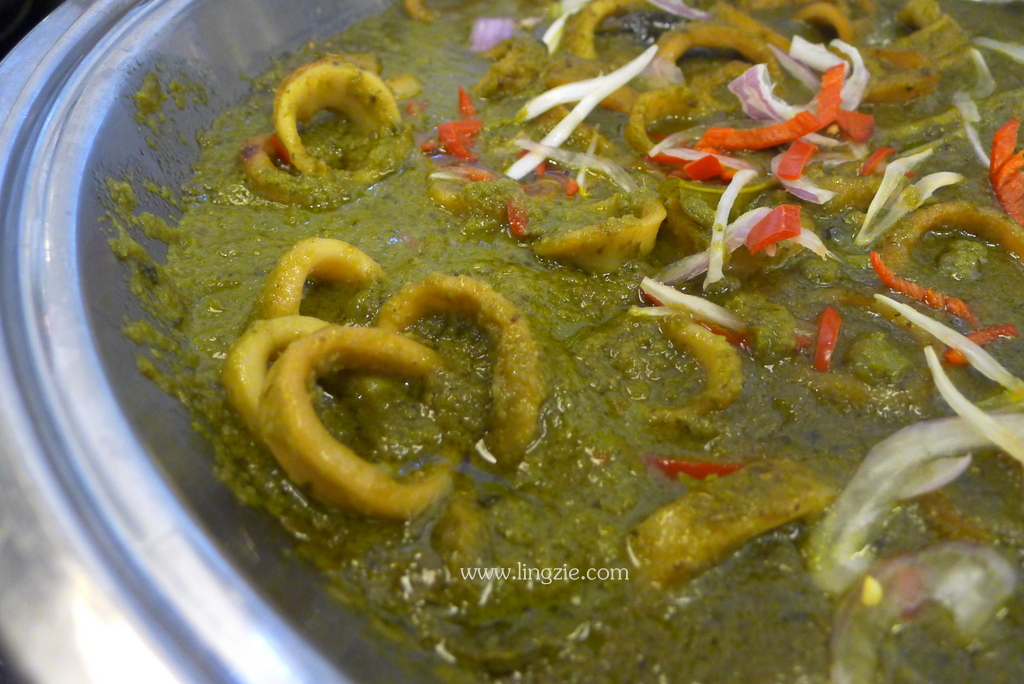 Green Curry Squid – this was really enjoyable. A spicy fiery dish with delectable squid rings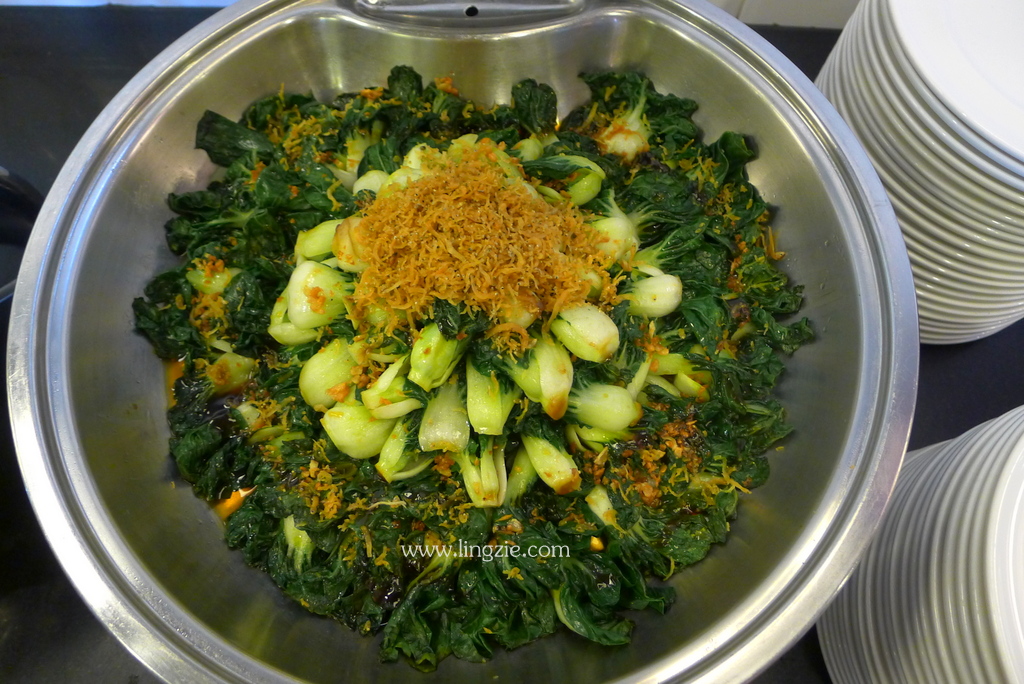 Pretty green veggie 😛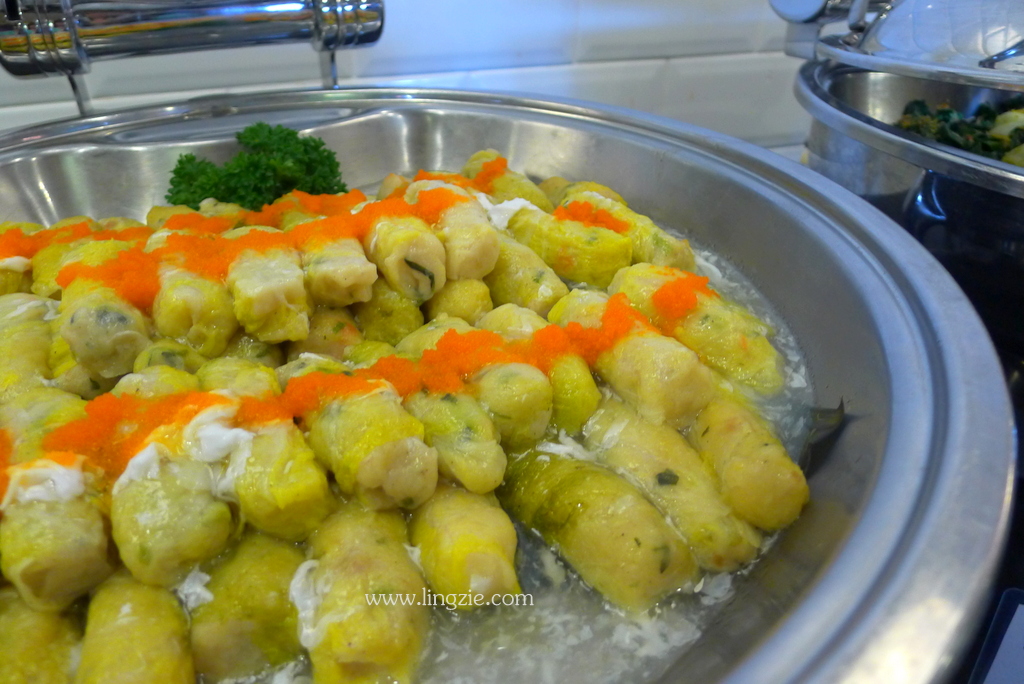 Steam Cabbage Roll with egg white sauce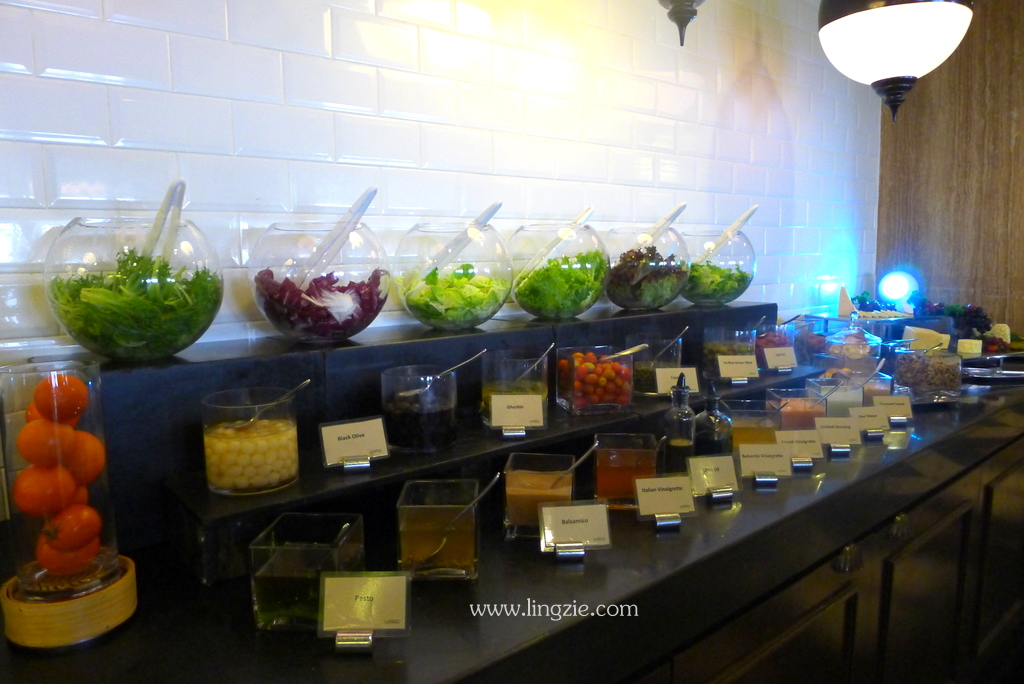 Salad Bar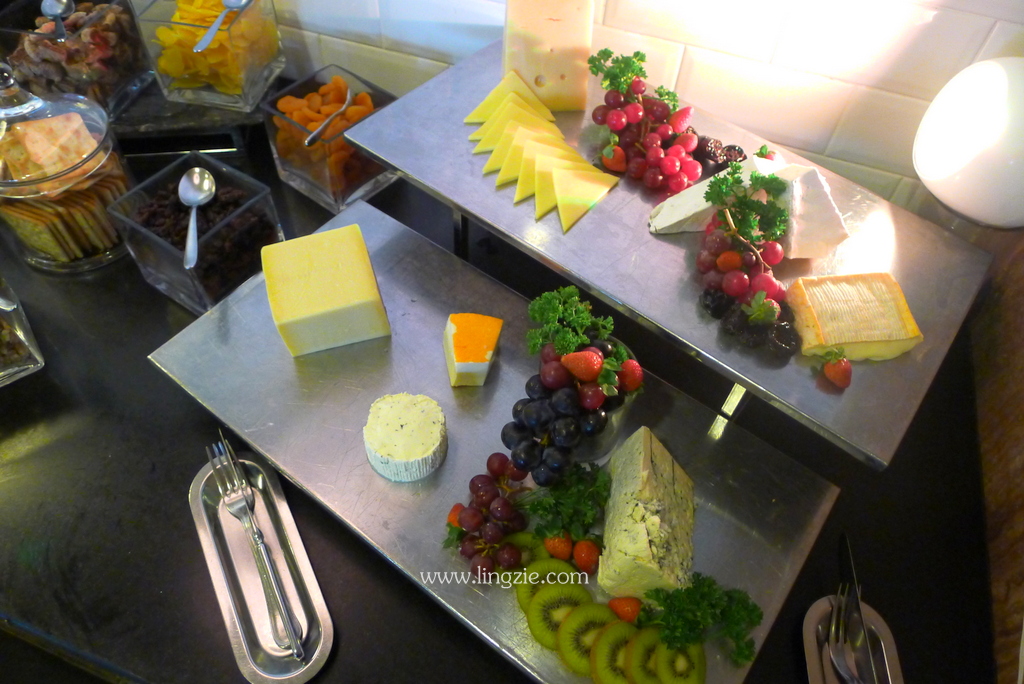 Cheese platter with condiments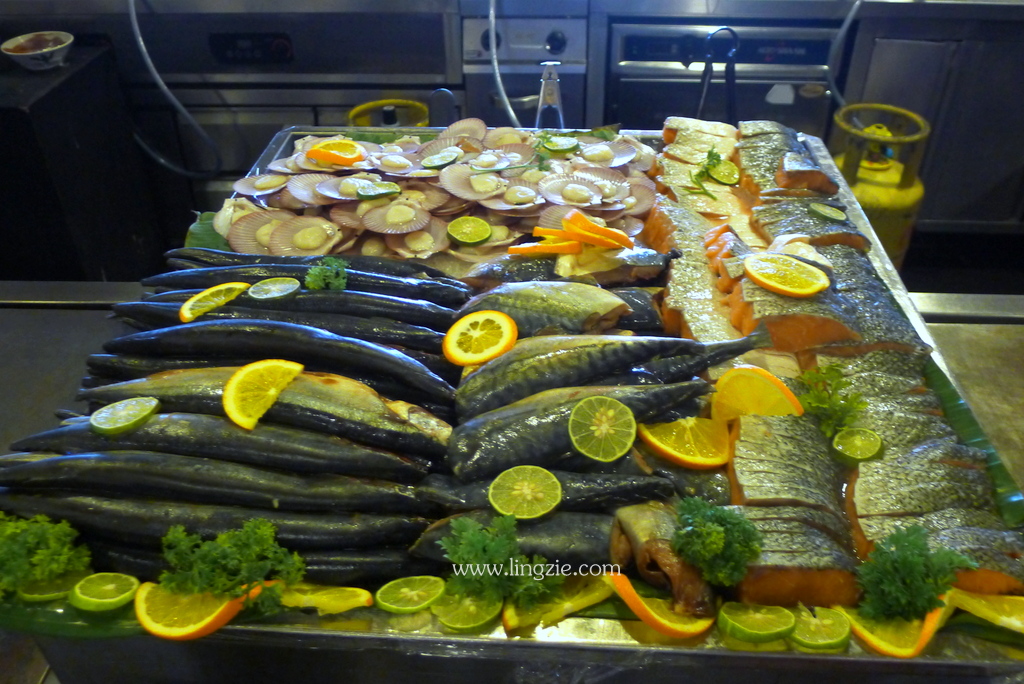 Assorted fresh seafood – ready for the grill. These are cooked upon order. Other than seafood, the grill station also offers minute steaks, lamb chops, jumbo sausages and chicken satay. I managed to find stomach space for the lamb chop which was done just right.
The grill station also offers panggang fish (grilled fish) with a choice of sting ray or cod fish.
There is also a tempura station offering squid rings, fresh prawns, assorted veggies and tuna fish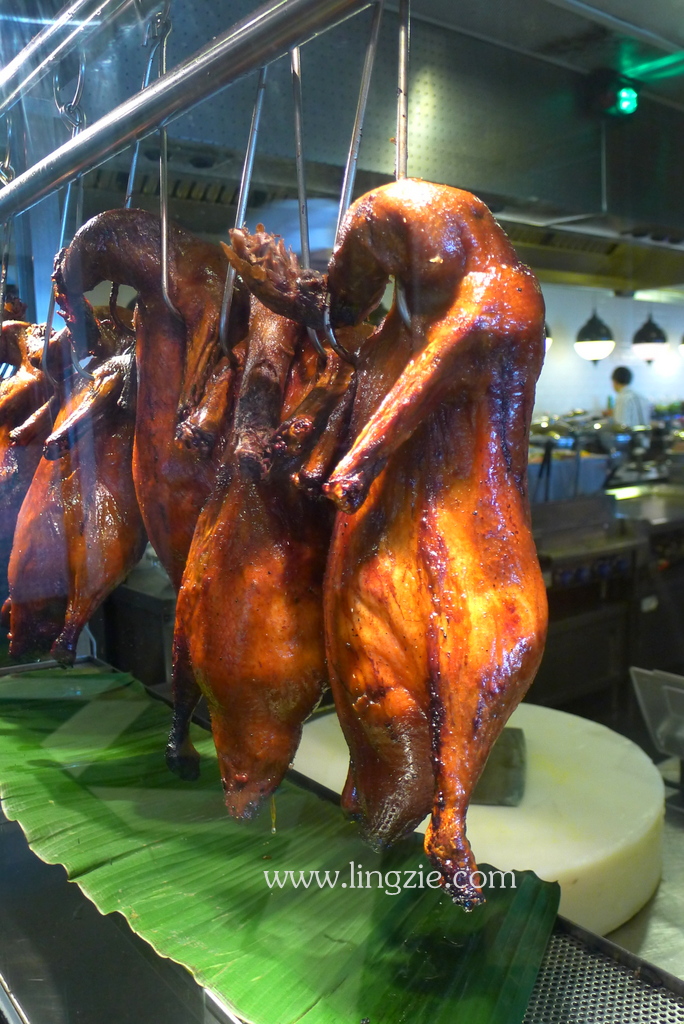 E&O Roast Duck – definitely worth trying as the duck meat is tender and juicy, excellent served with duck plum sauce.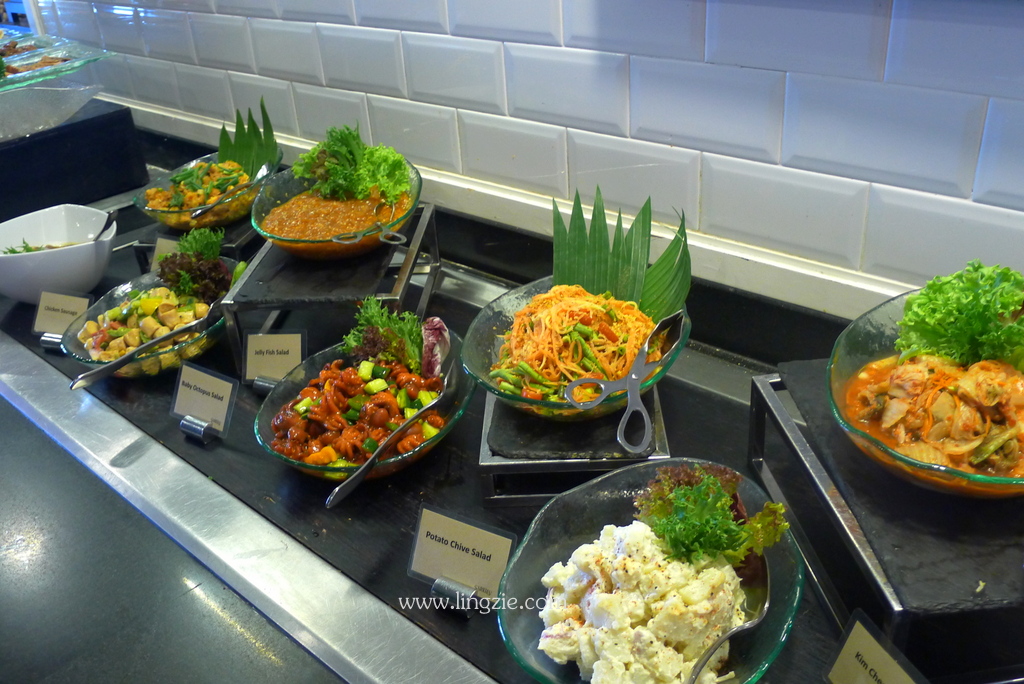 Assorted salads – including kimchee, potato salad and jellyfish salad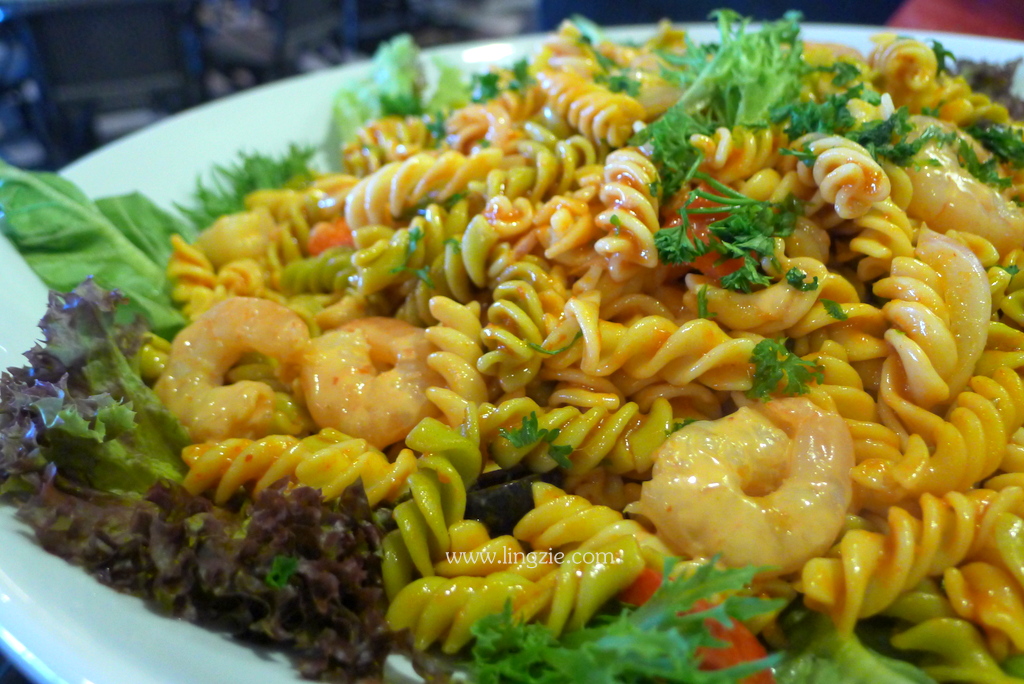 Pasta Salad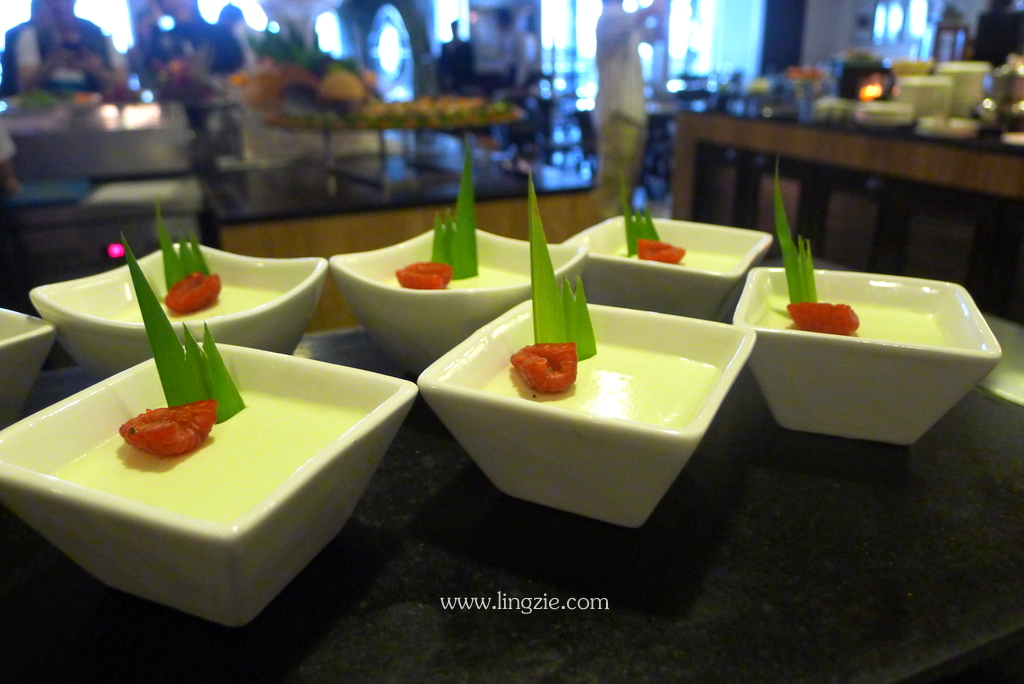 Pudding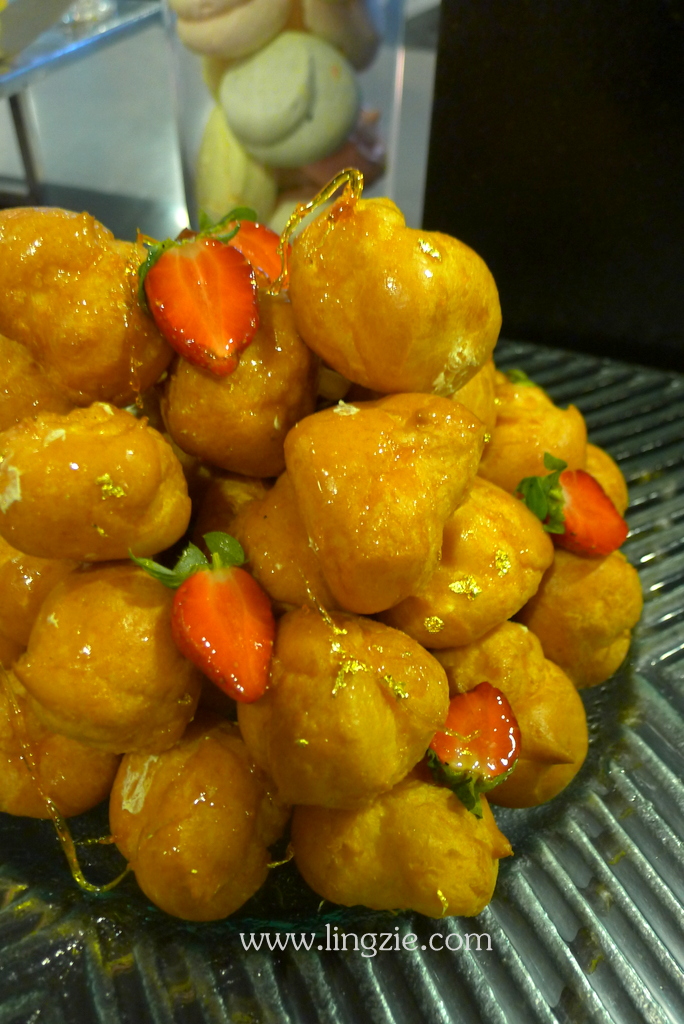 A mini croquembouche perhaps? Served with gold leaf flakes 🙂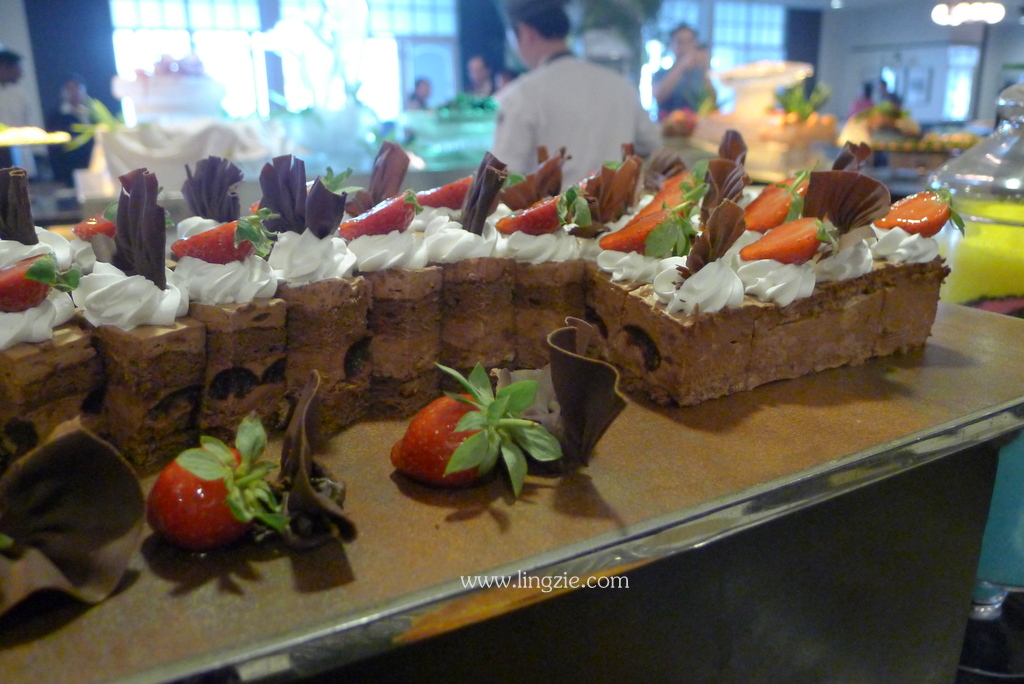 Black forest cake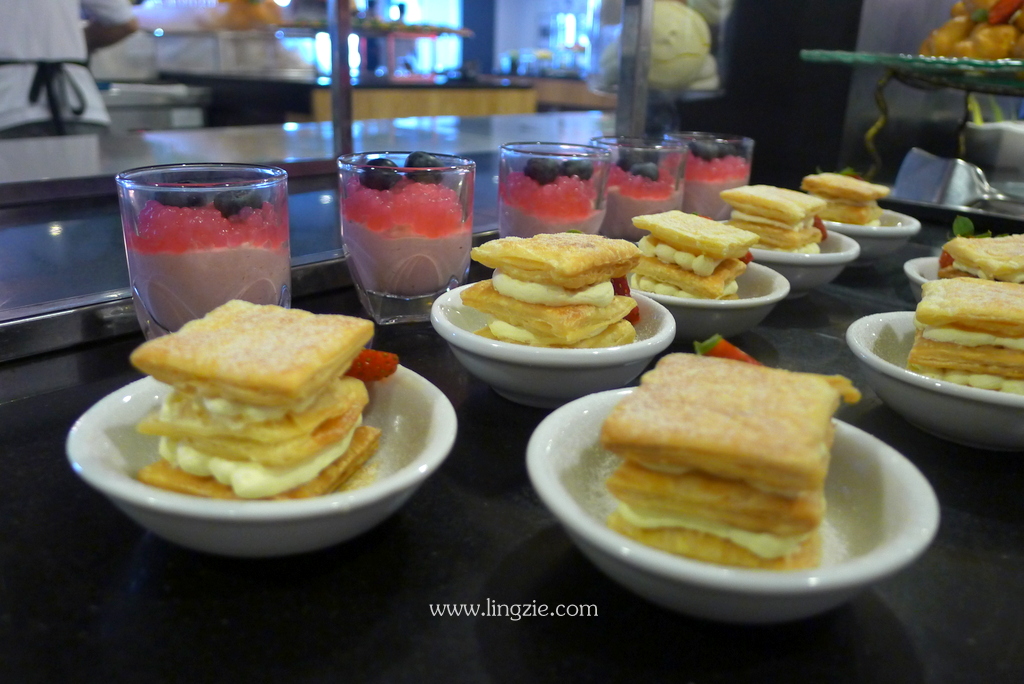 Mille Feuille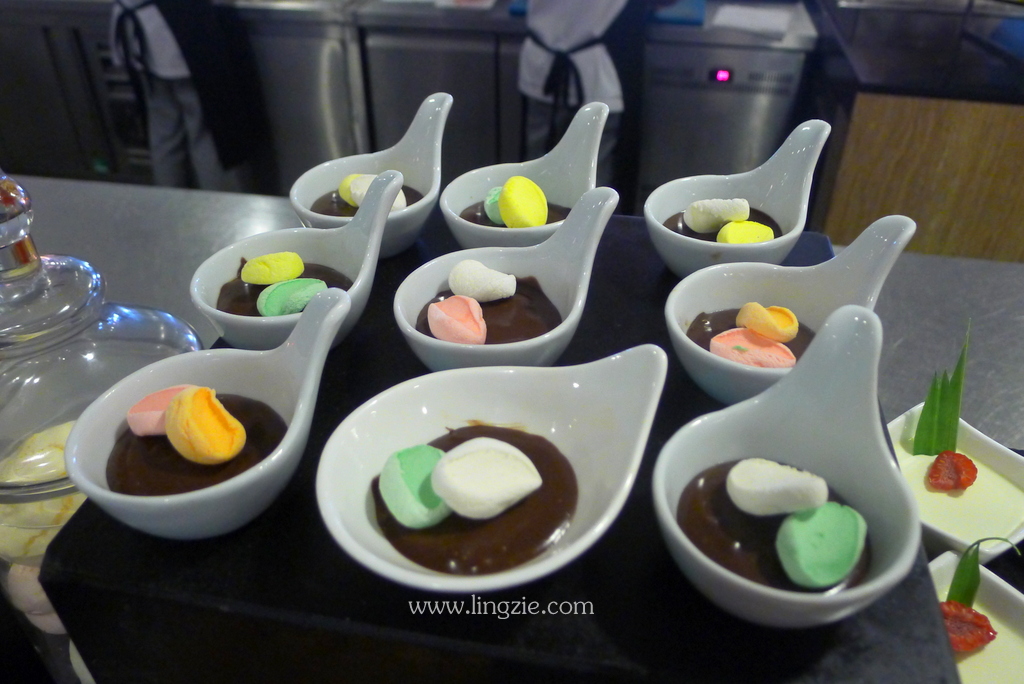 Chocolate pot cream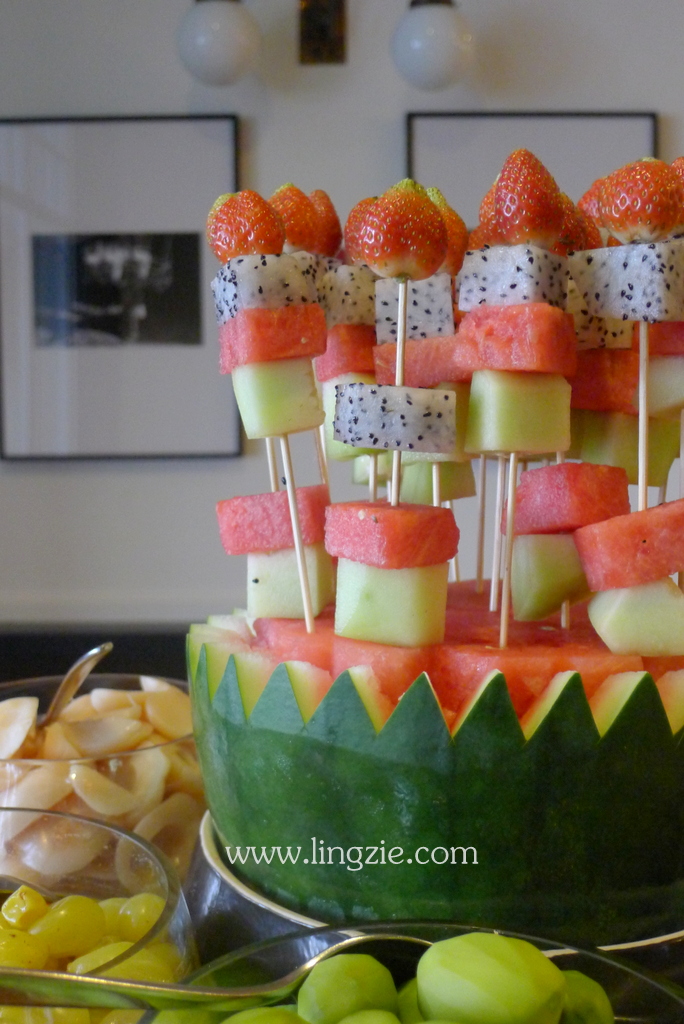 Fruit skewers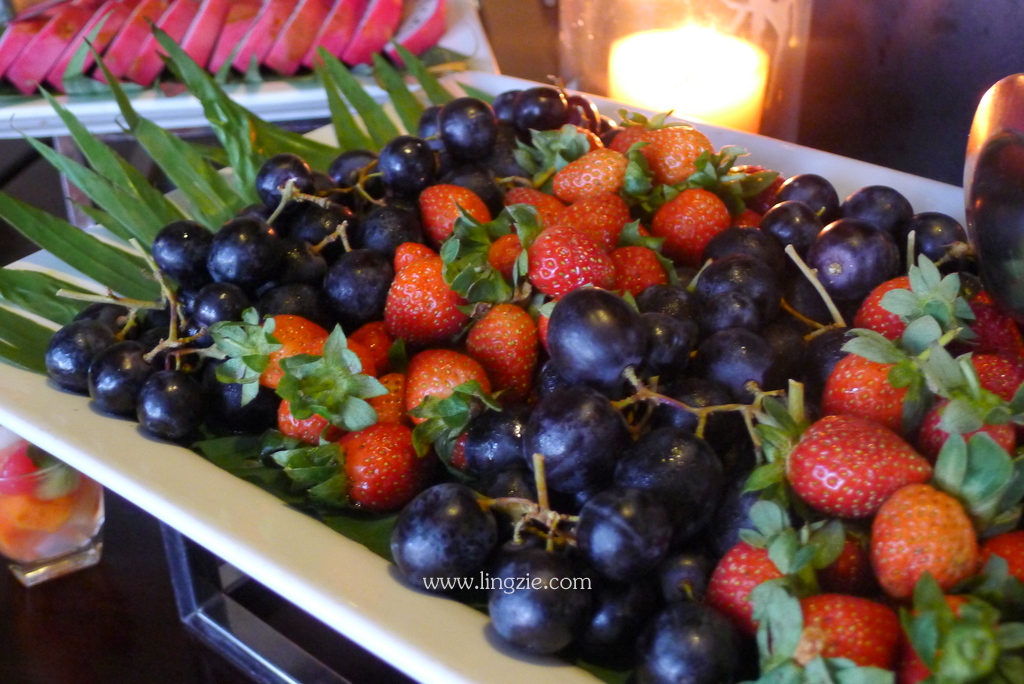 With lots of seafood variety too choose from, the seafood extravaganza buffet is definitely worth trying!
For reservations, do call Sarkies at Eastern & Oriental Hotel – 04-222 2101 or 04-222 2102
Eastern & Oriental Hotel
10 Lebuh Farquhar, 10200 Penang.