Sarkies Corner at E & O Hotel (not to be confused with Sarkies at the new wing of the hotel where they serve buffets) has recently launched its Parisian Cafe Time promotion.
Parisian Cafe Time lets customers enjoy a cup of coffee or tea with choice of 2 bakery items at RM18++. This promotion is available daily from 10am-12noon.
Free Wifi available.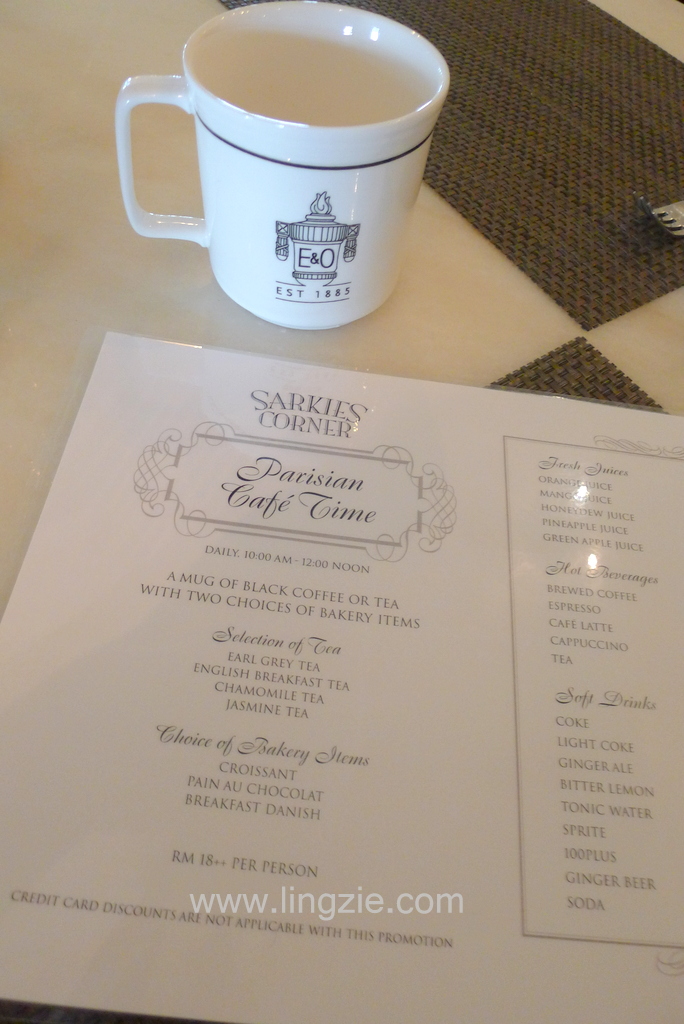 Parisian Cafe Time @ Sarkies Corner
Sarkies Corner's Parisian Cafe Time offers 3 types of Bakery items (of which you will get to choose 2 for the promotion)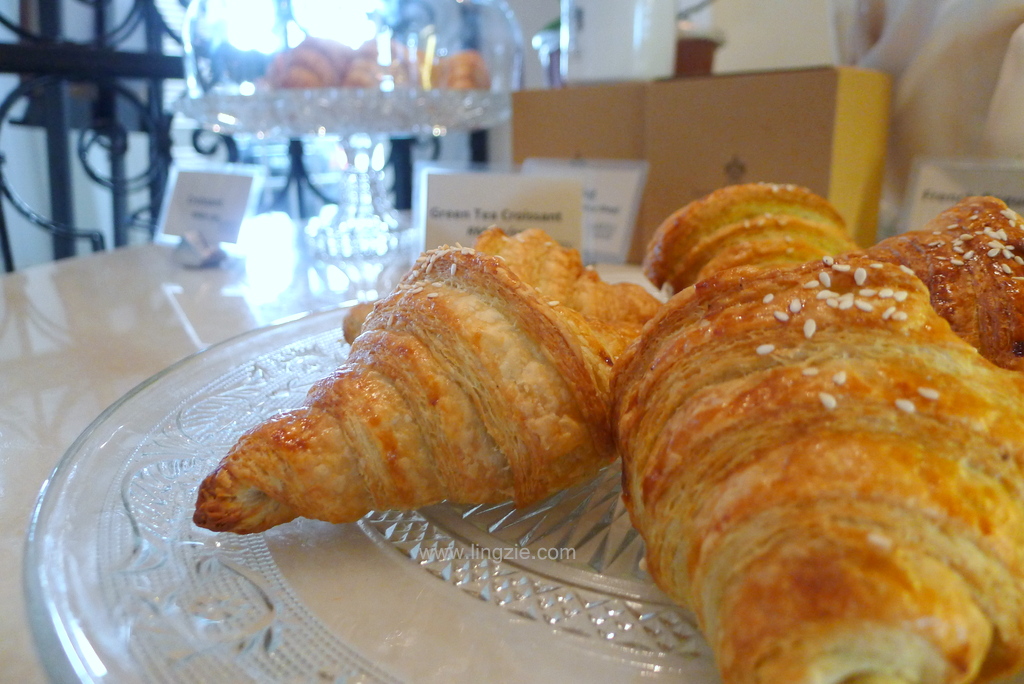 Bakery Item – Croissant or Green tea Croissant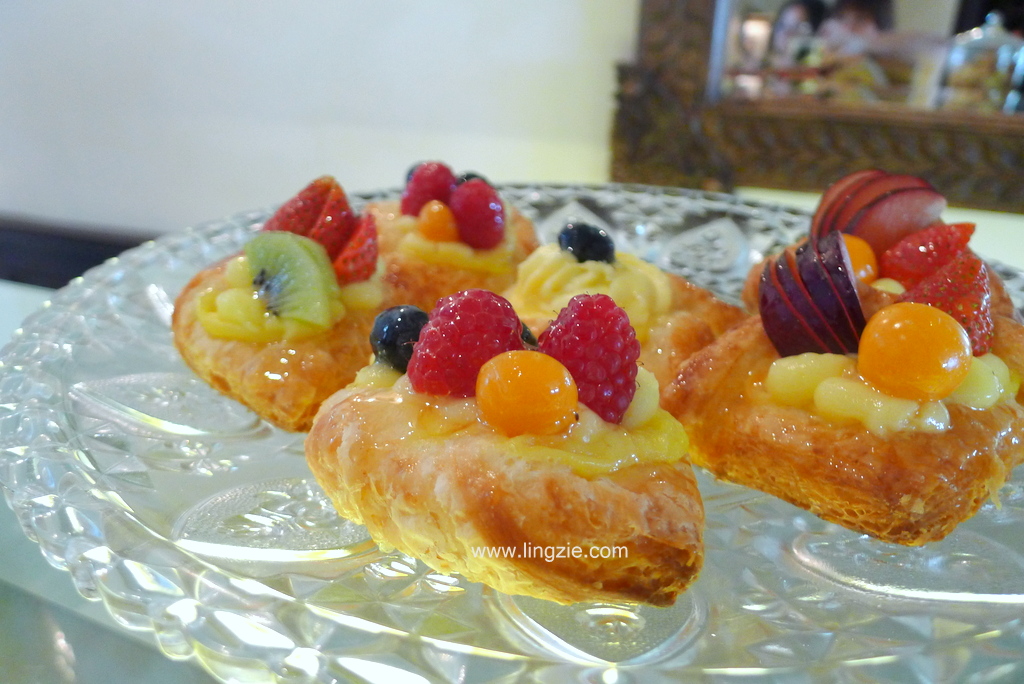 Bakery Item – Fruit Danish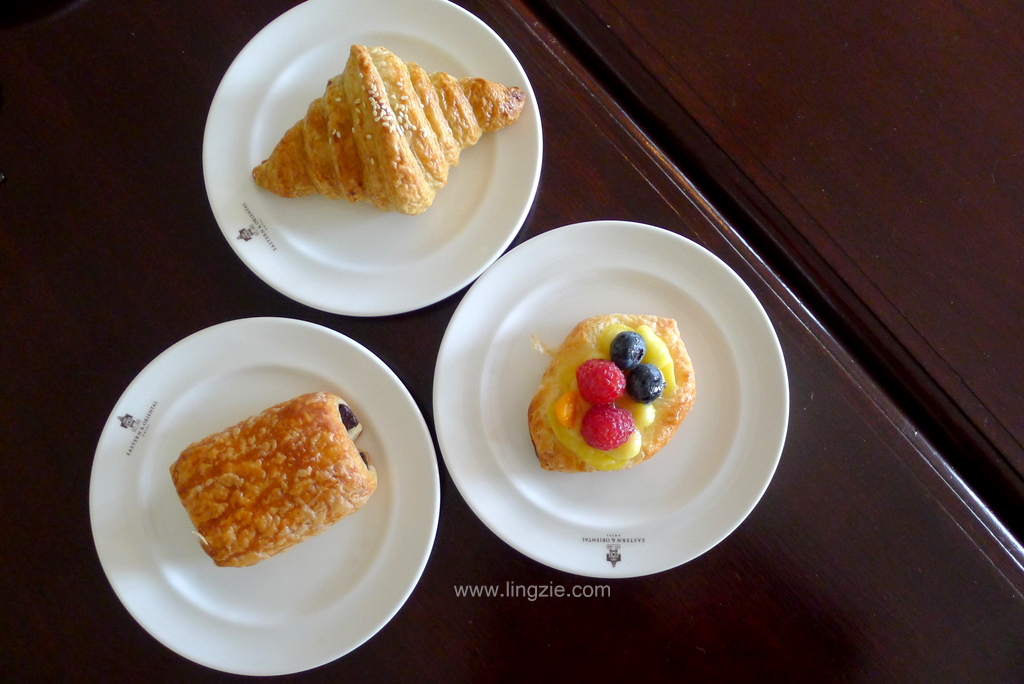 Bakery Item – Pain au Chocolat, Green Tea Croissant & Fruit Danish
We were intrigued by the Green Tea Croissant, and found it delectable. The croissant itself was flaky and had a mild green tea flavour.
Meanwhile, I thoroughly enjoyed the Pain au Chocolat being a chocolate lover 🙂
But the best amongst the 3 was surprisingly the Fruit Danish! The custard on the danish was silky smooth without being overly sweet. It paired really well with the assorted fruits and the flaky danish.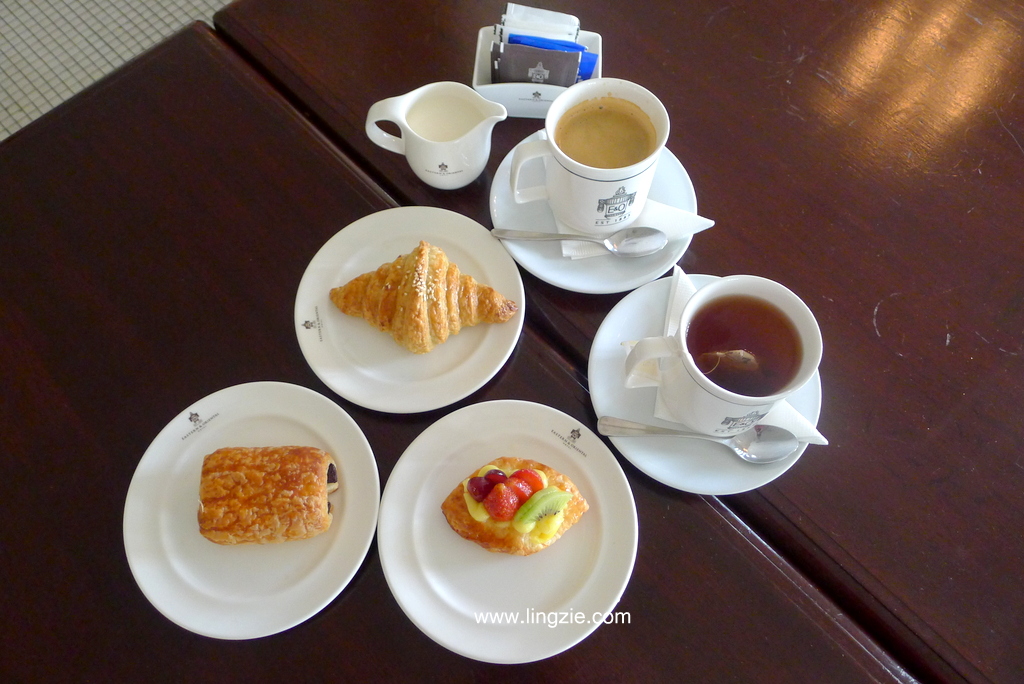 Bakery items with choice of Coffee or Tea (Earl Grey, English Breakfast, Chamomile or Jasmine tea)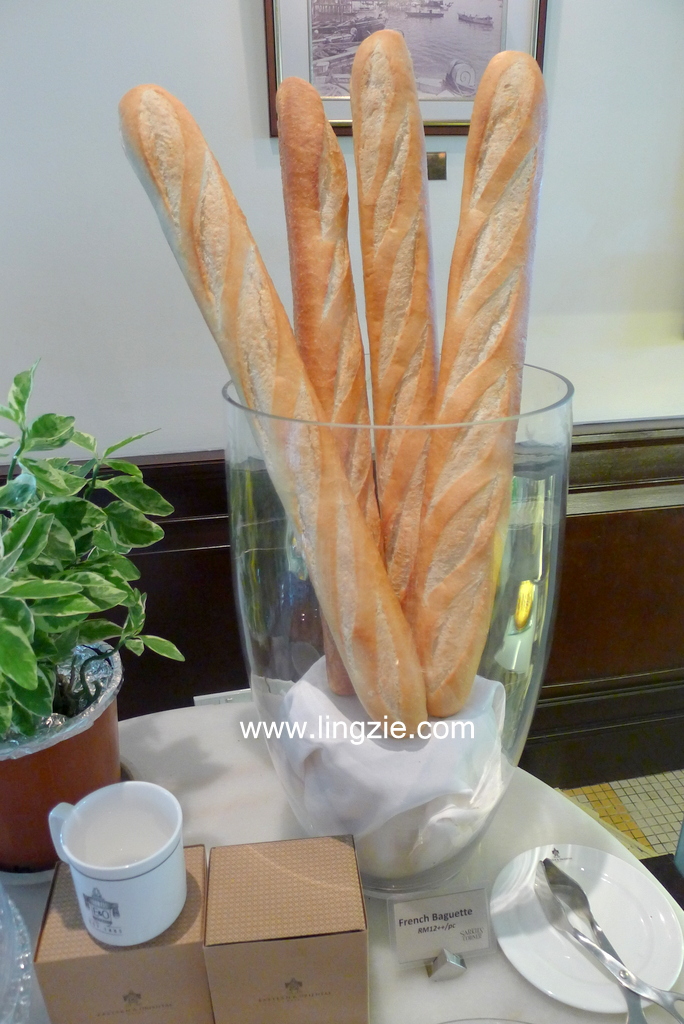 Other than the bakery items, Sarkies Corner also had a good range of freshly baked breads and cakes. The french baguette was delicious on it's own though I would prefer indulging with a touch of butter. 🙂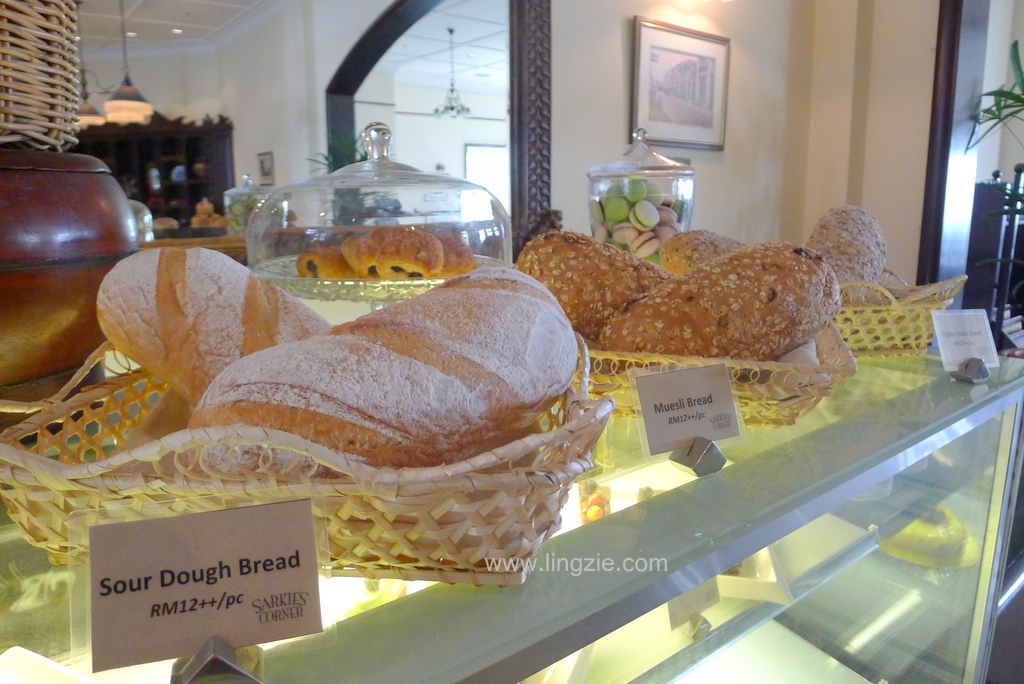 All breads and cakes are made fresh in house daily.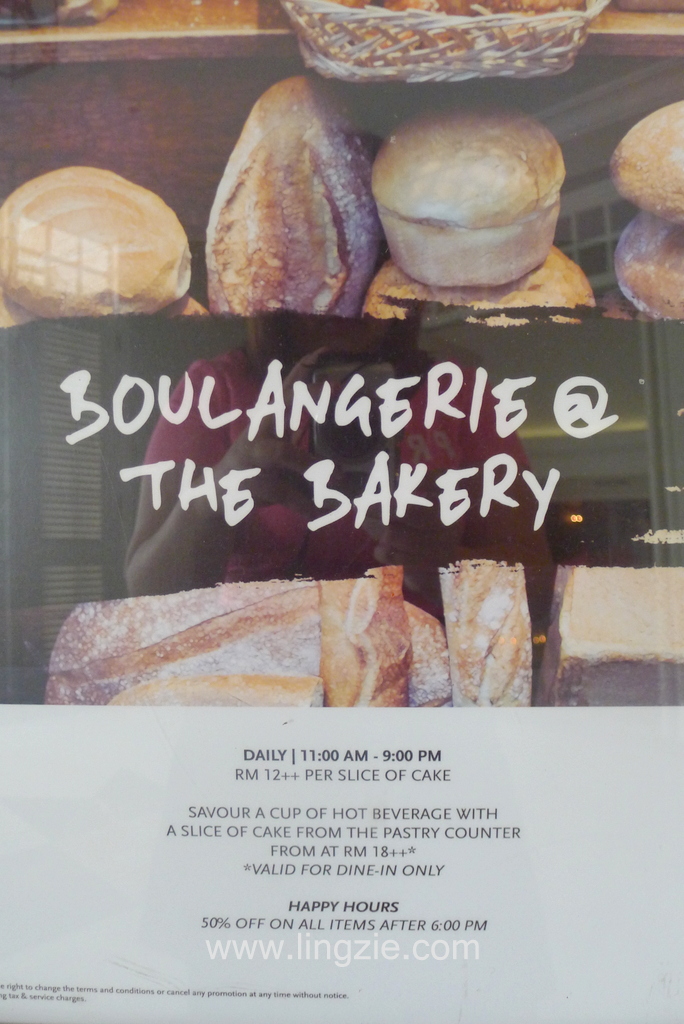 Other promotions available at Sarkies Corner. Note the Happy Hour promo – 50% off on all items (breads & cakes) after 6pm!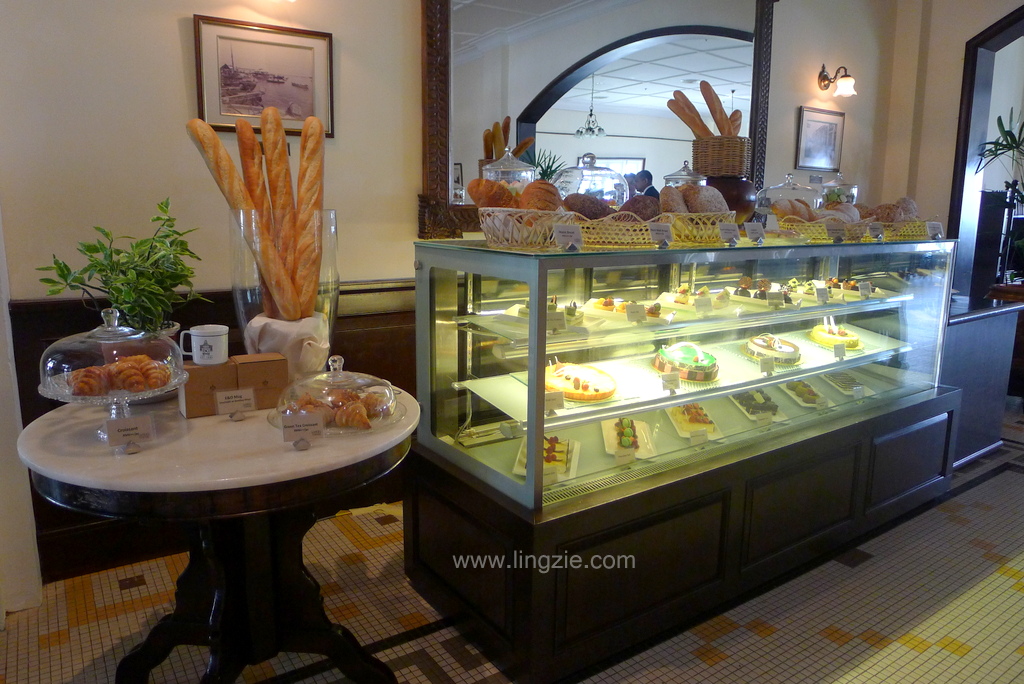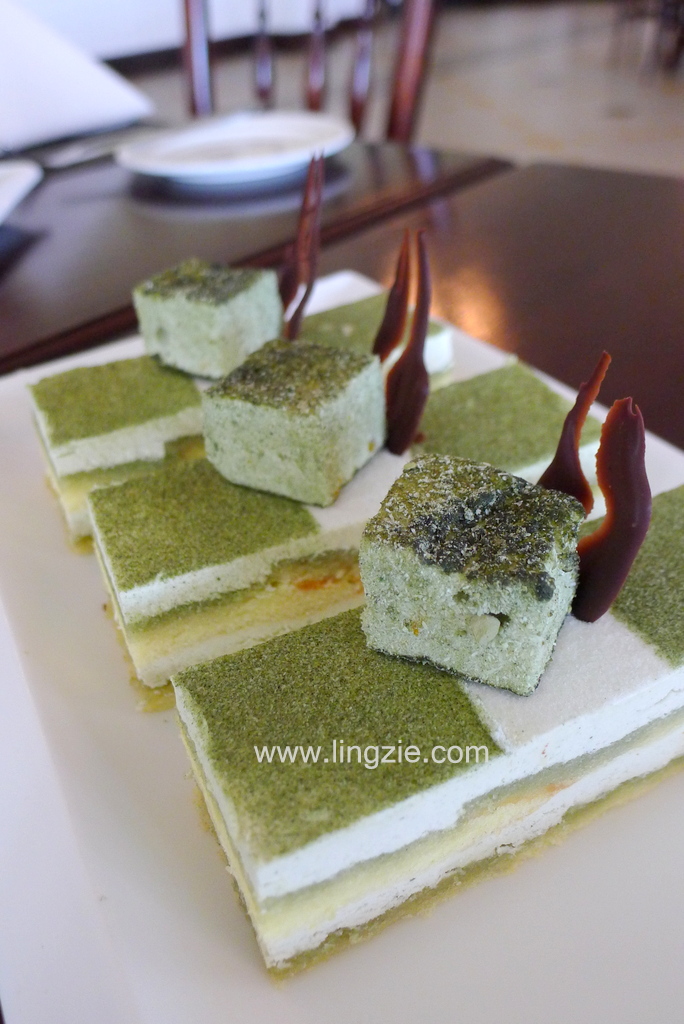 Green Tea Tiramisu – RM12++
The green tea tiramisu was very enjoyable.  Not too sweet with a mild green tea flavour. Topped with homemade marshmallow square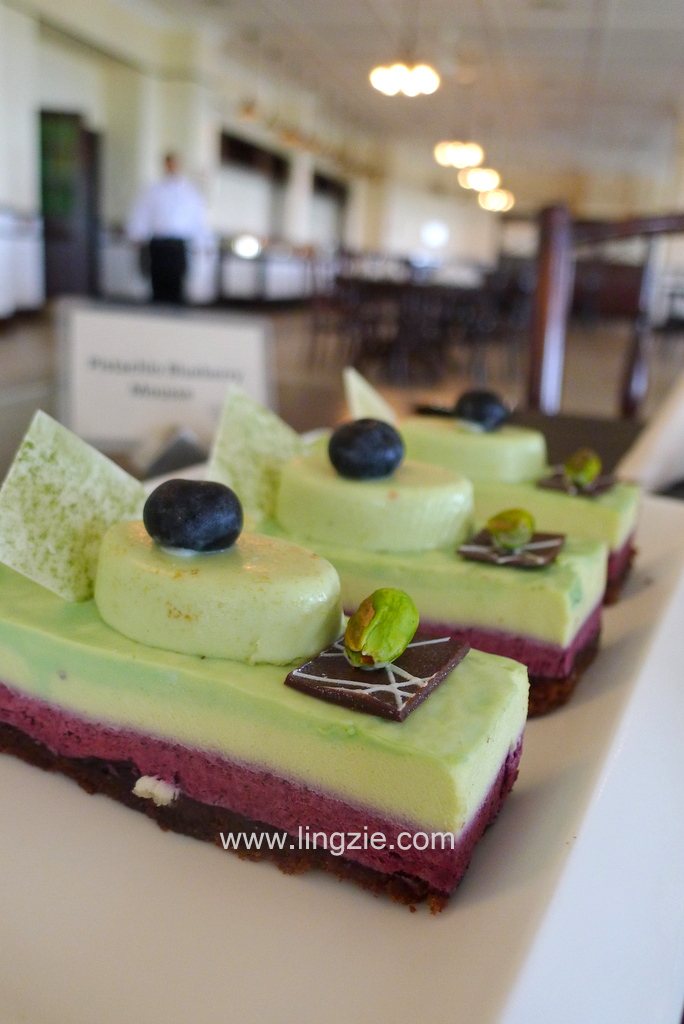 Pistachio Blueberry Mousse – RM12++
The colours of this cake really attracted me, despite the fact that I'm not a fan of pistachio in general. Unfortunately this was not my cup of tea as I found the flavour pairing rather odd with the pistachio flavour overpowering the blueberry.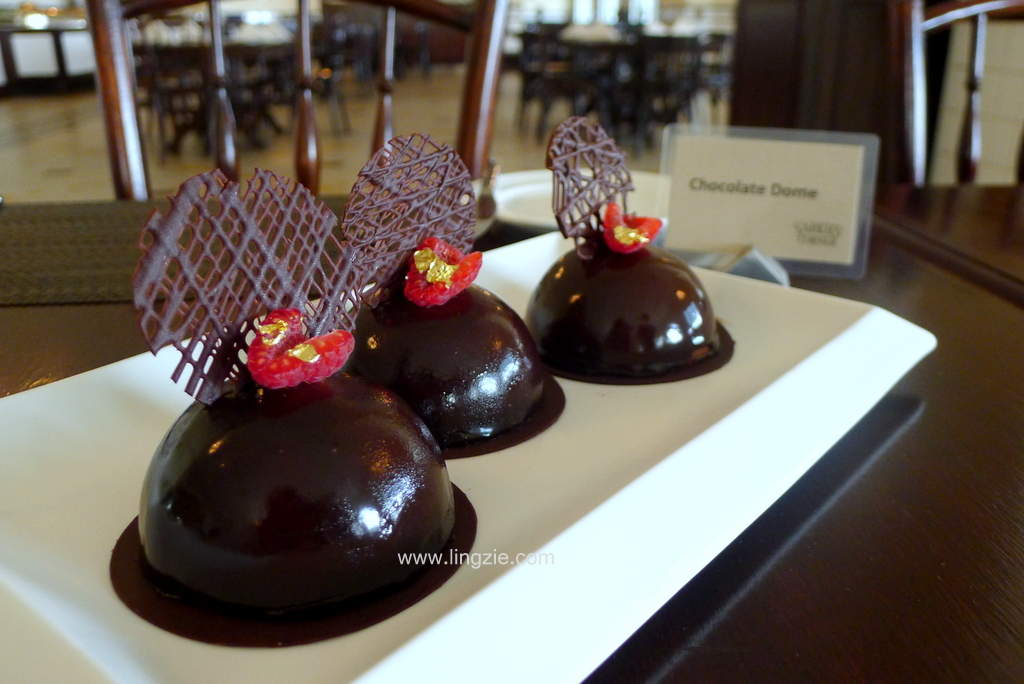 Chocolate Dome – RM12++
A lovely indulgent treat for chocolate lovers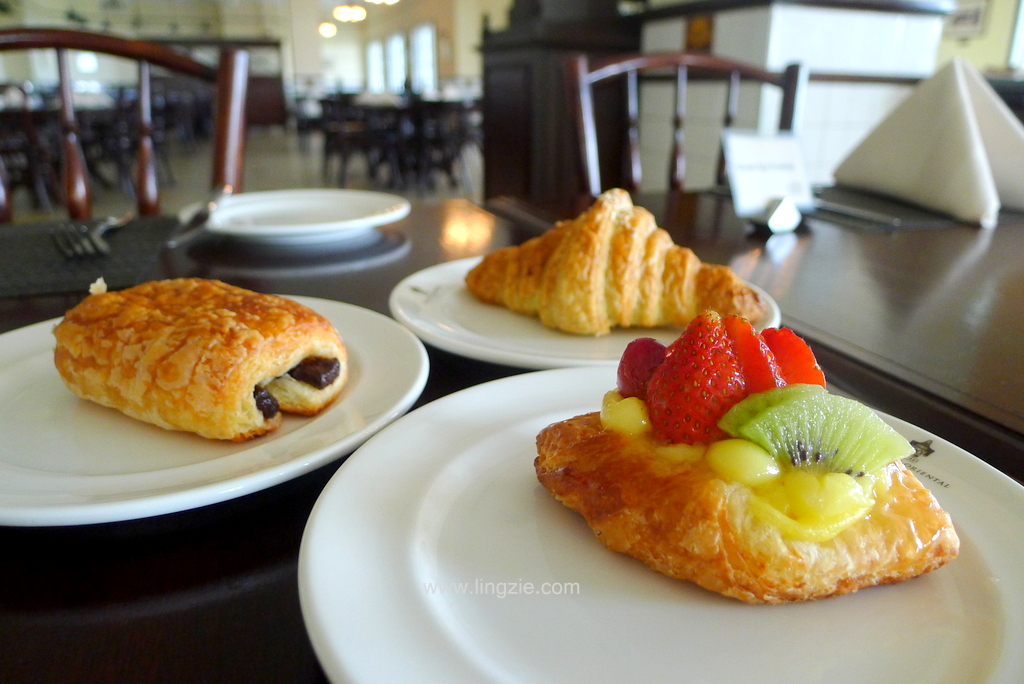 Parisian Cafe Time Promo Bakery Items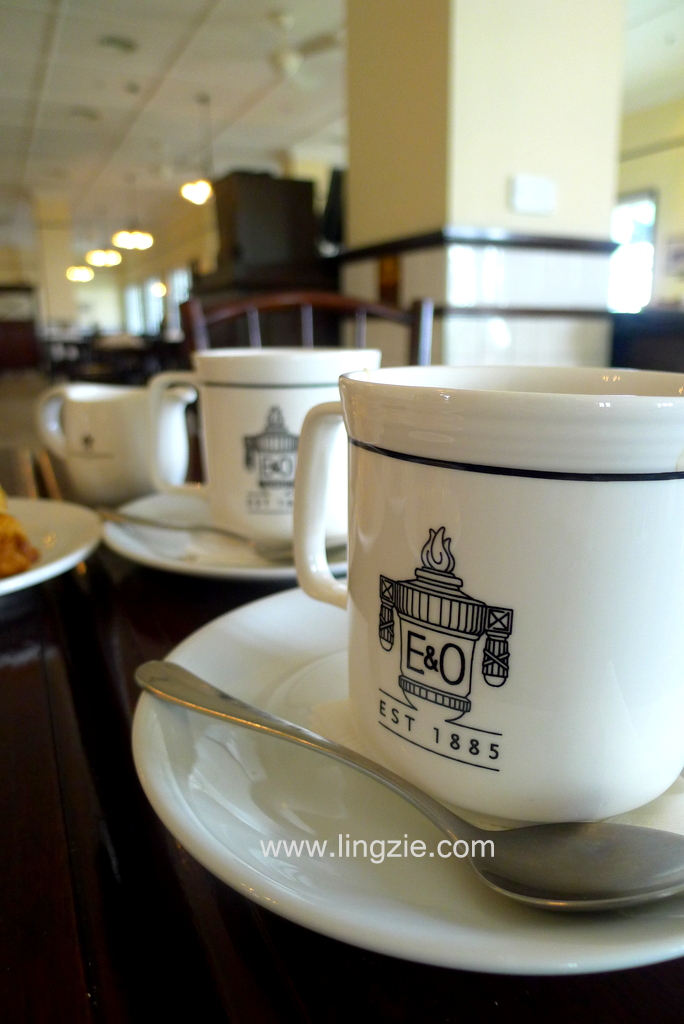 Essential details:-
Parisian Cafe Time Promotion @ Sarkies Corner E&O Hotel 
RM18++ per person, Daily from 10am-12noon
What you get:-
1. Choice of Coffee or Tea
2. TWO bakery items (choose from 3 available items)
3. Free Wifi
So for a late breakfast or light brunch, head on over to Sarkies Corner to check out the Parisian Cafe Time promo! 🙂