For this year's Mid-Autumn Festival 2015, Hotel Jen Penang rolls out 8 different flavours (with four new varieties) to whet your appetite.
I recently had the opportunity of attending a lantern decorating workshop plus mooncake tasting session organized by Hotel Jen.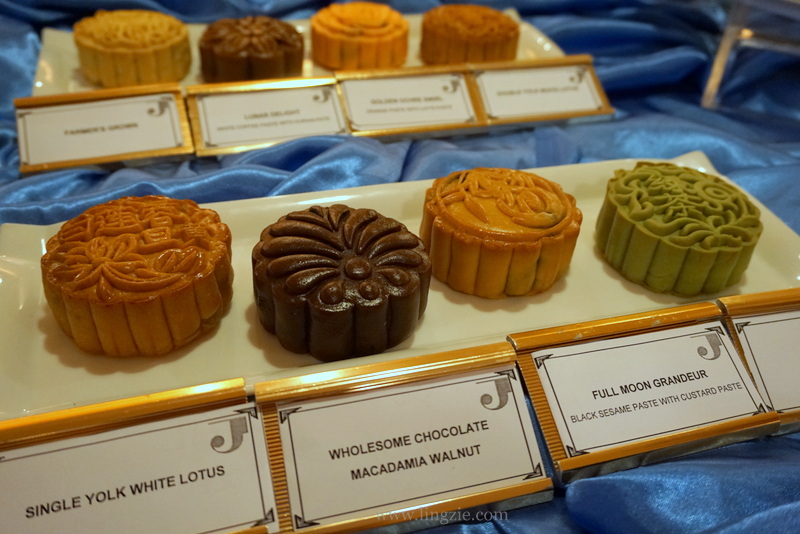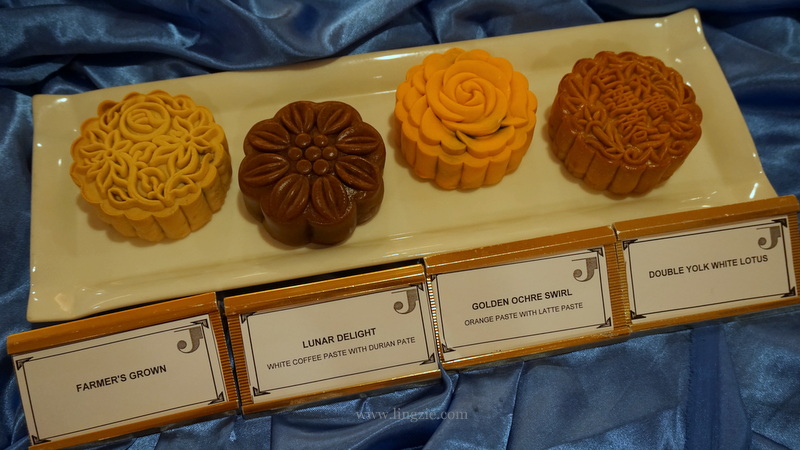 8 different flavours of mooncakes from Hotel Jen
The 8 varieties include:-
1. Single Yolk White Lotus
2. Double Yolk White Lotus (New Flavour)
3. Green Tea
4. Wholesome Chocolate Macadamia Walnut (New flavour)
5. Lunar Delight (White Coffee Paste with Pure Durian Paste) 
6. Farmer's Grown
7. Golden Ochre Swirl (Latte Paste with Orange) (New flavour)
8. Full Moon Grandeur (Black sesame with Custard Paste) (New Flavour)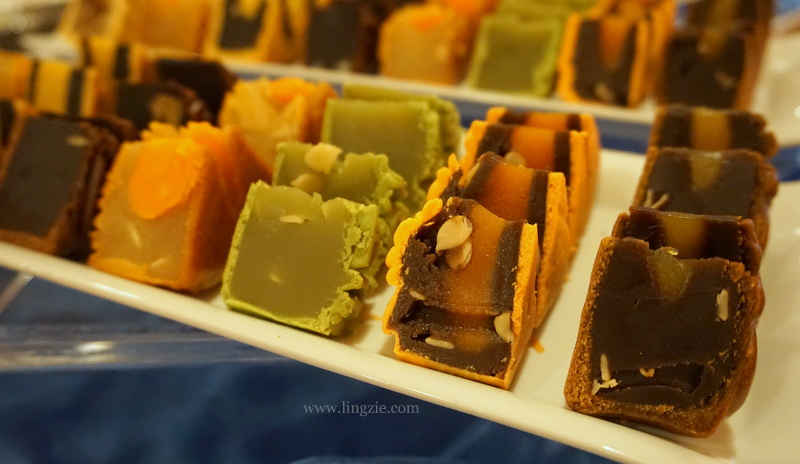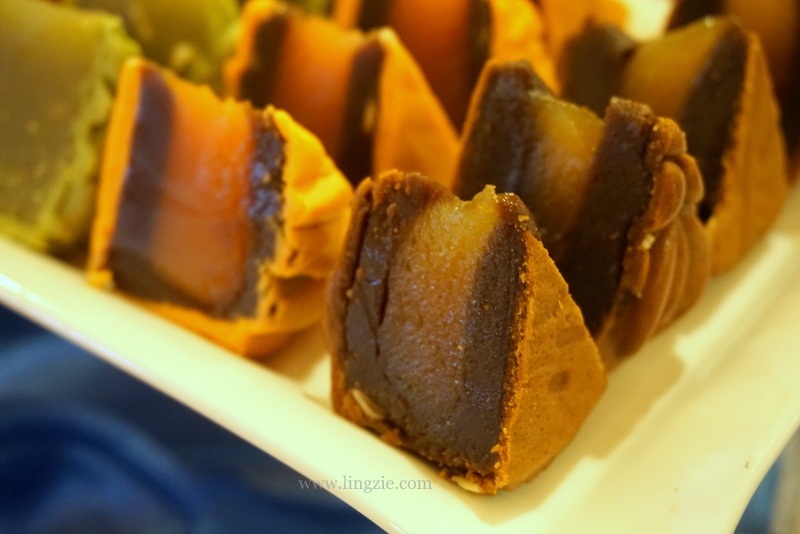 Out of the 8, the most unusual one would have to be the Farmer's Grown – it has a unique aroma and is filled with walnut, pumpkin seeds, sunflower seeds and rolled oats. This would have to be my favourite flavour too as I found the sweetness level was just nice.
Other flavours which I found to my liking were the Golden Ochre Swirl – the pairing of chocolate and orange in this mooncake was well executed with a nice balance of flavours. Plus the orange paste did not taste artificial.
I also enjoyed the Chocolate Macadamia Walnut, while the Lunar Delight reminded me of eating 'durian kuih' with its durian paste filling.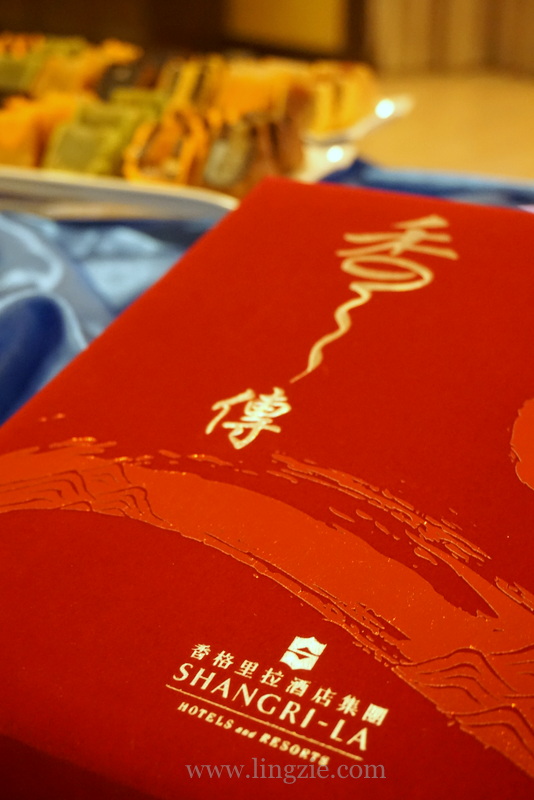 Auspicious red packaging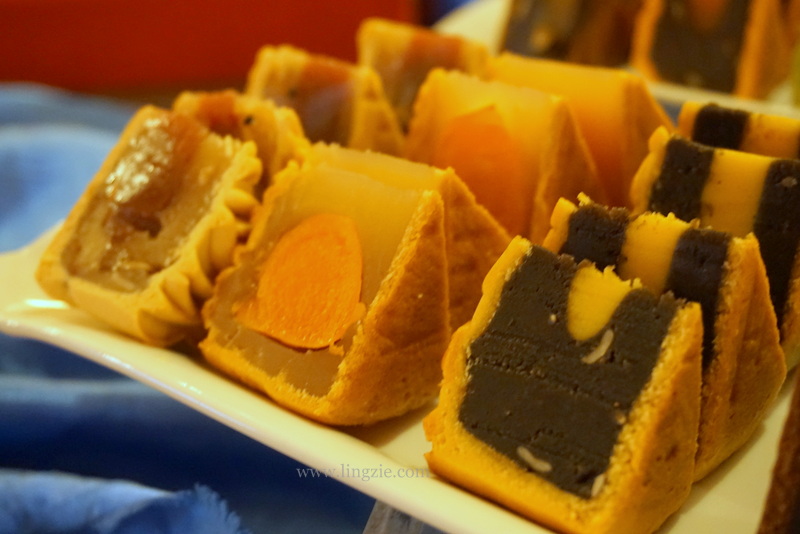 Delicious mooncakes for our tasting pleasure…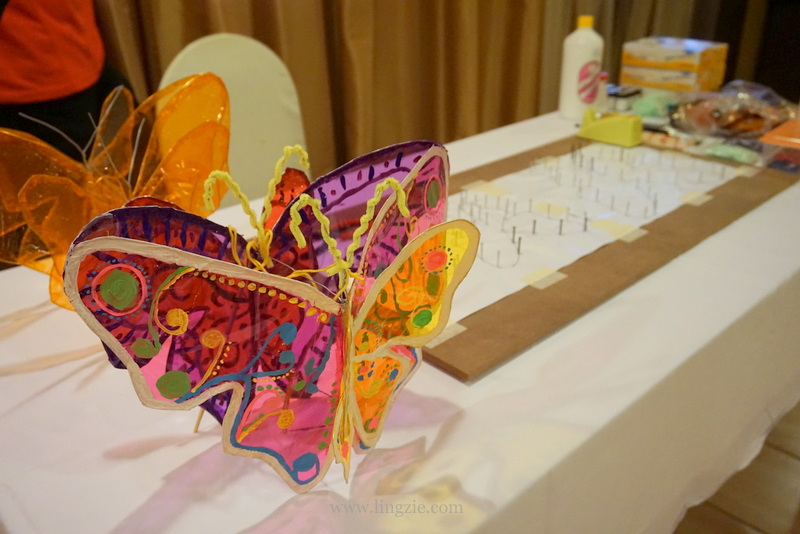 Next, we had some fun exercising our artistic skills and unleashing our creative side… we each received a butterfly lantern to paint and decorate anyway we liked. I love these type of traditional lanterns as opposed to the plasticky battery operated ones.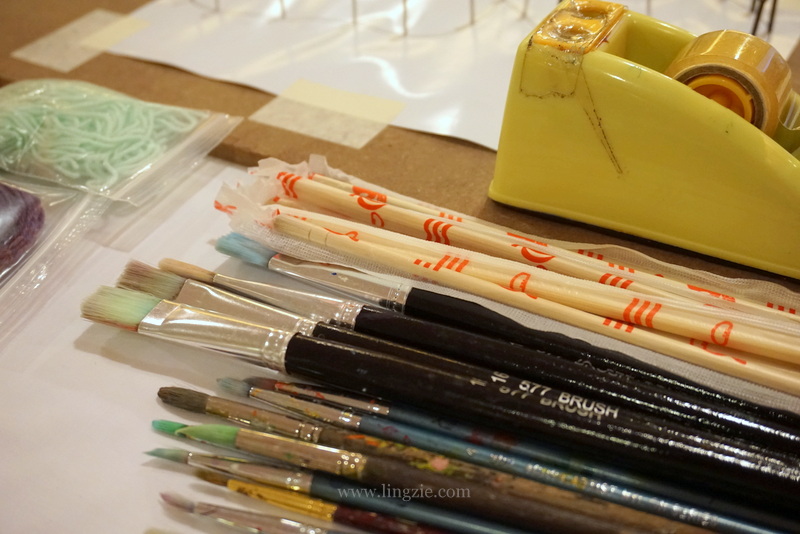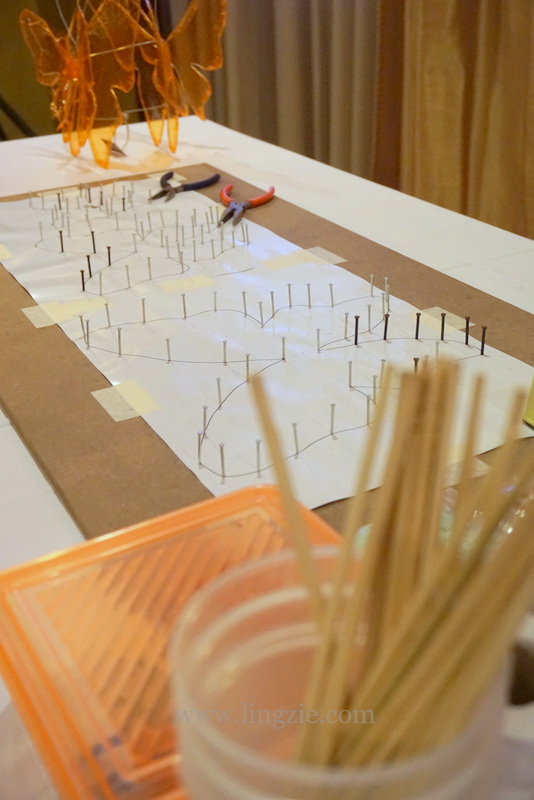 The lanterns are shaped by folding the wires according to the pattern  – need a bit of brute strength here! hehe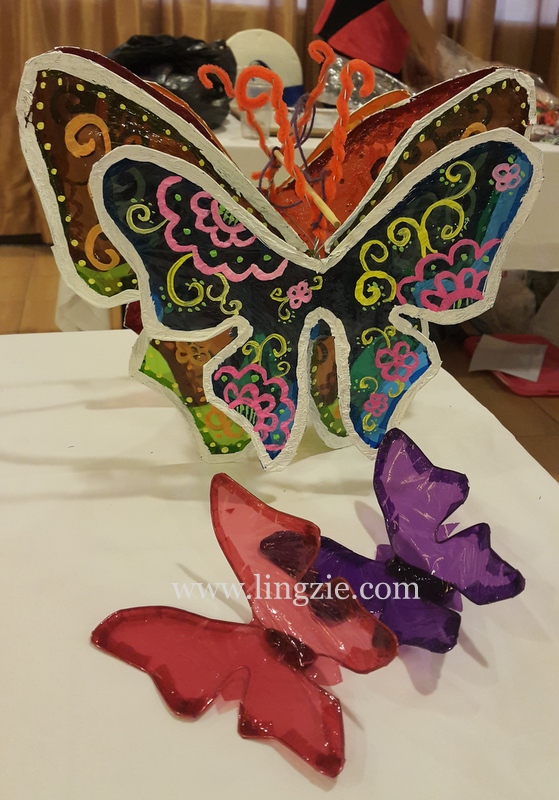 Ta-dah! My butterfly lantern 🙂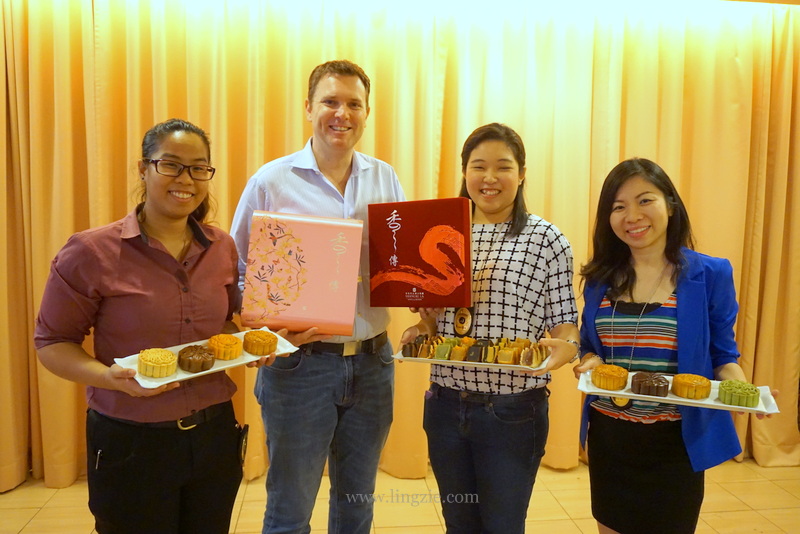 Hotel Jen's Mooncake Delights are priced at RM30 each
Early Bird Offer! 20% discount for all orders made and purchased by August 31st 2015
To order, visit the mooncake counter at Hotel Jen Lobby Lounge or call 04-262 2622 (ext 8030)