To usher in the Chinese New Year, Pacific West, a renowned seafood brand, recently organized a Prosperity Toss lunch for media and bloggers at Hakka Village in Balik Pulau. I was fortunate enough to be invited to attend the event and made my way bright an early to Balik Pulau, filled with anticipation with what Pacific West had to offer.
Pacific West started in Australia in 1995 and have been bringing consumers products that features Convenience, Innovation and Quality. Their products have also been served in international events such as Sydney Olympic Games and Wimbledon Tennis tournaments.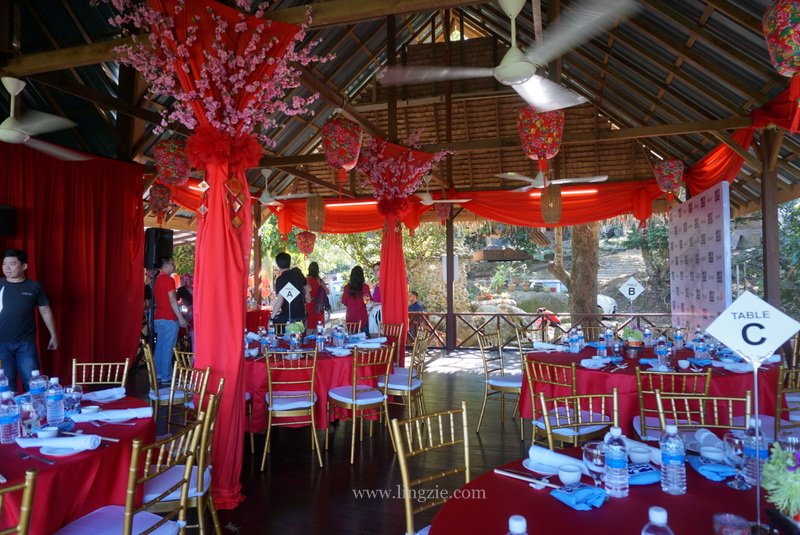 Upon reaching Hakka Lodge via their jeeps, a festive environment awaited us, the perfect setting to put us in the CNY mood.
While we mingled around and waited for the event to start, Pacific West showcased their products – transformed by their team of culinary chefs and specifically Chef Garry Edson, into beautifully presented, delectable morsels of canapes.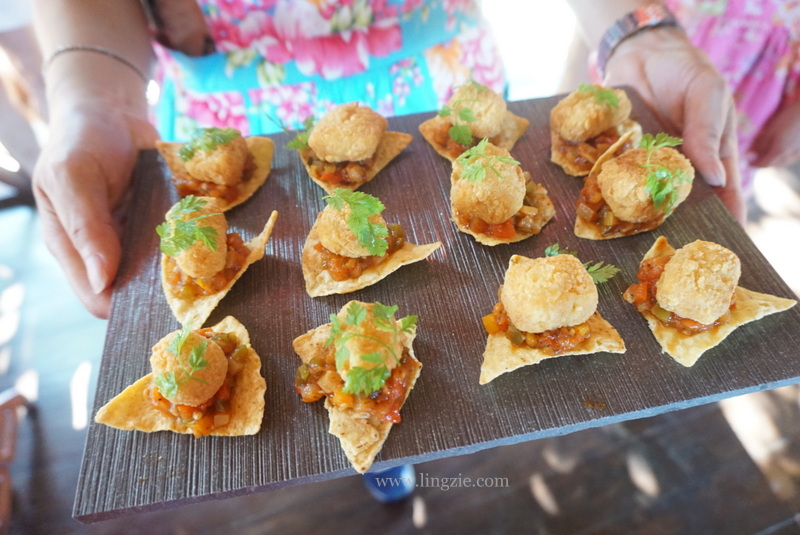 Petit Ratatouille Corn Tortilla with Pacific West Popcorn Fish
I particularly enjoyed this canape. The slightly tangy ratatouille paired really well with the crispy savoury popcorn fish.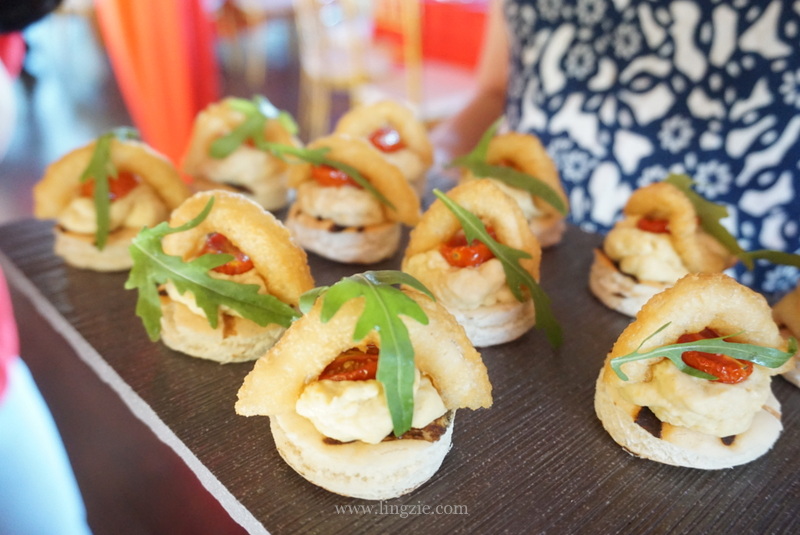 Hummus on Pita Bread with Pacific West Tempura Calamari Ring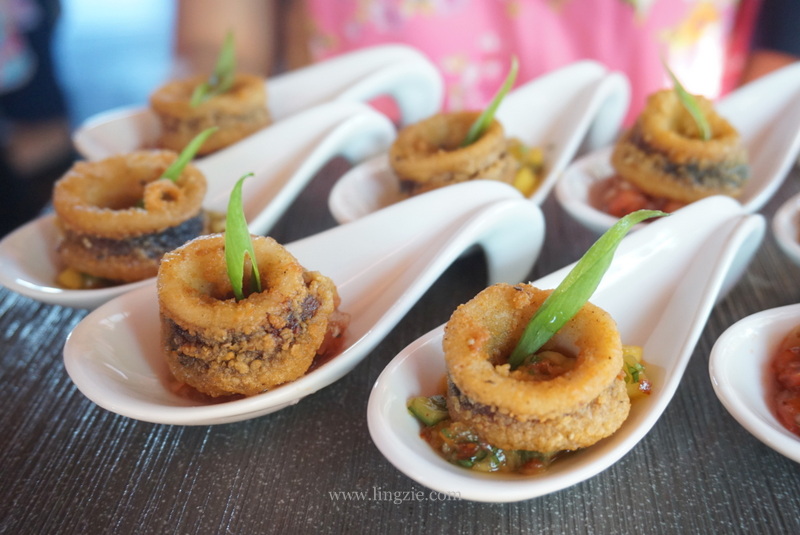 Tomato Salsa on Spoons with Pacific West Dusted Baby Squid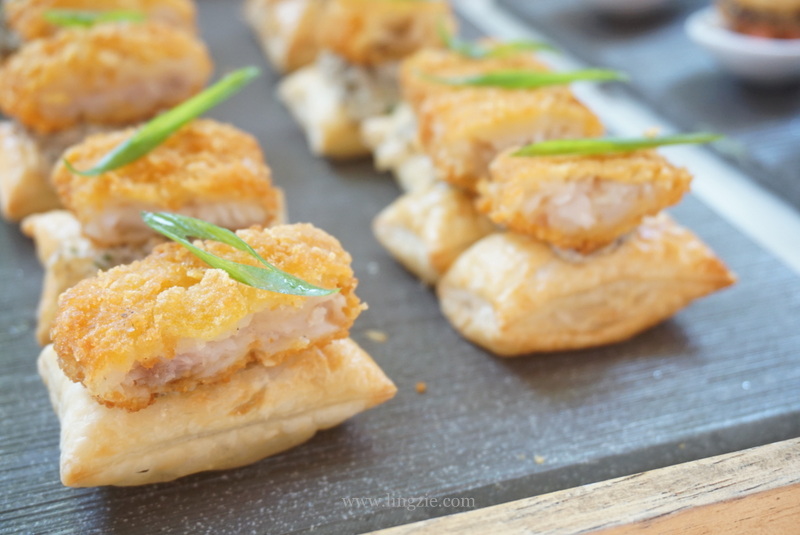 Puff Pastry filled with Mushroom & Egg Pate with Pacific West Wiggy Cornflake Fish
All the canapes were impressive in its presentation and taste. It definitely showed us how Pacific West products can add value to any meal or party with some creativity.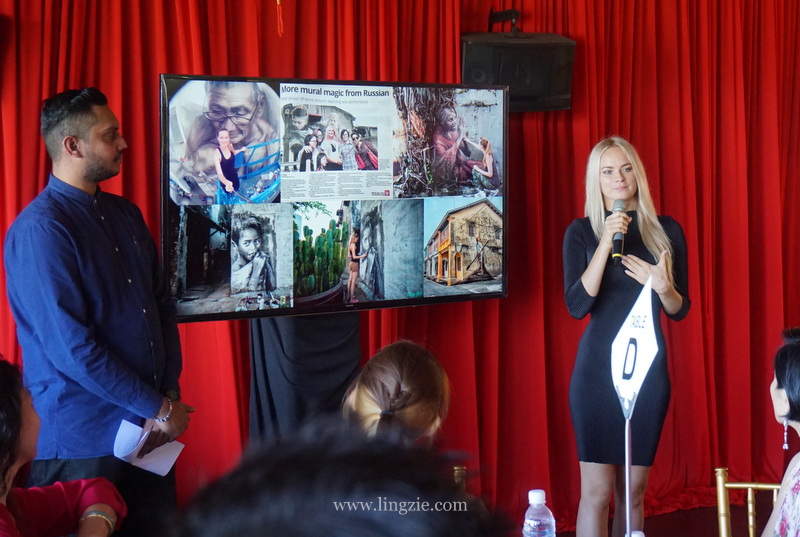 Special guest for the event – Ms Julia Volchkova – Street Artist from Russia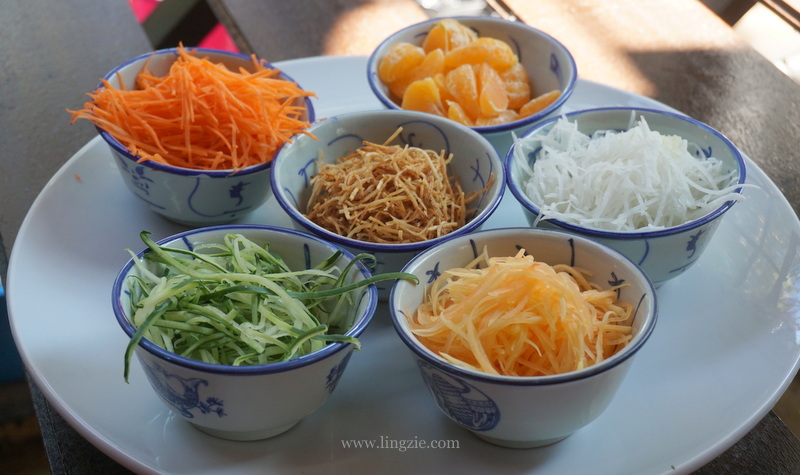 Ingredients for Prosperity Yee Sang making
To get us further into the CNY mood, the organizers then had a small 'competition' for the attendees where we had to creatively arrange a plate of yee sang. We were divided into teams and given about 10 minutes to unleash our creativity!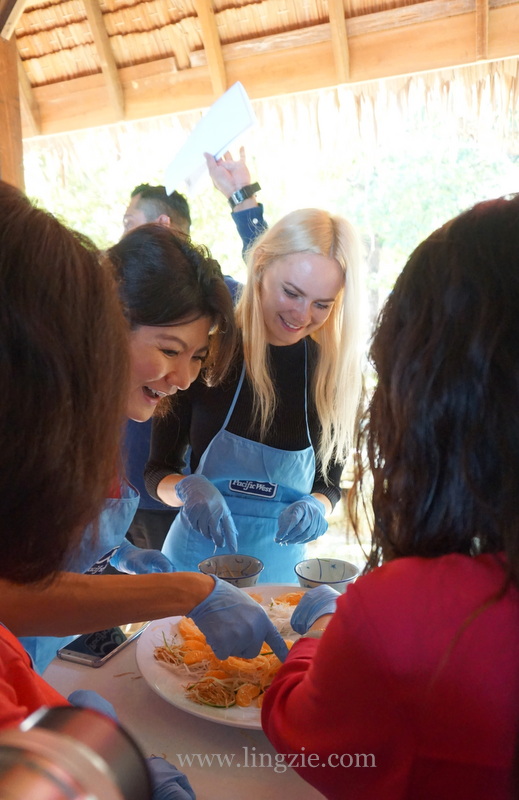 Participants having fun arranging the yee sang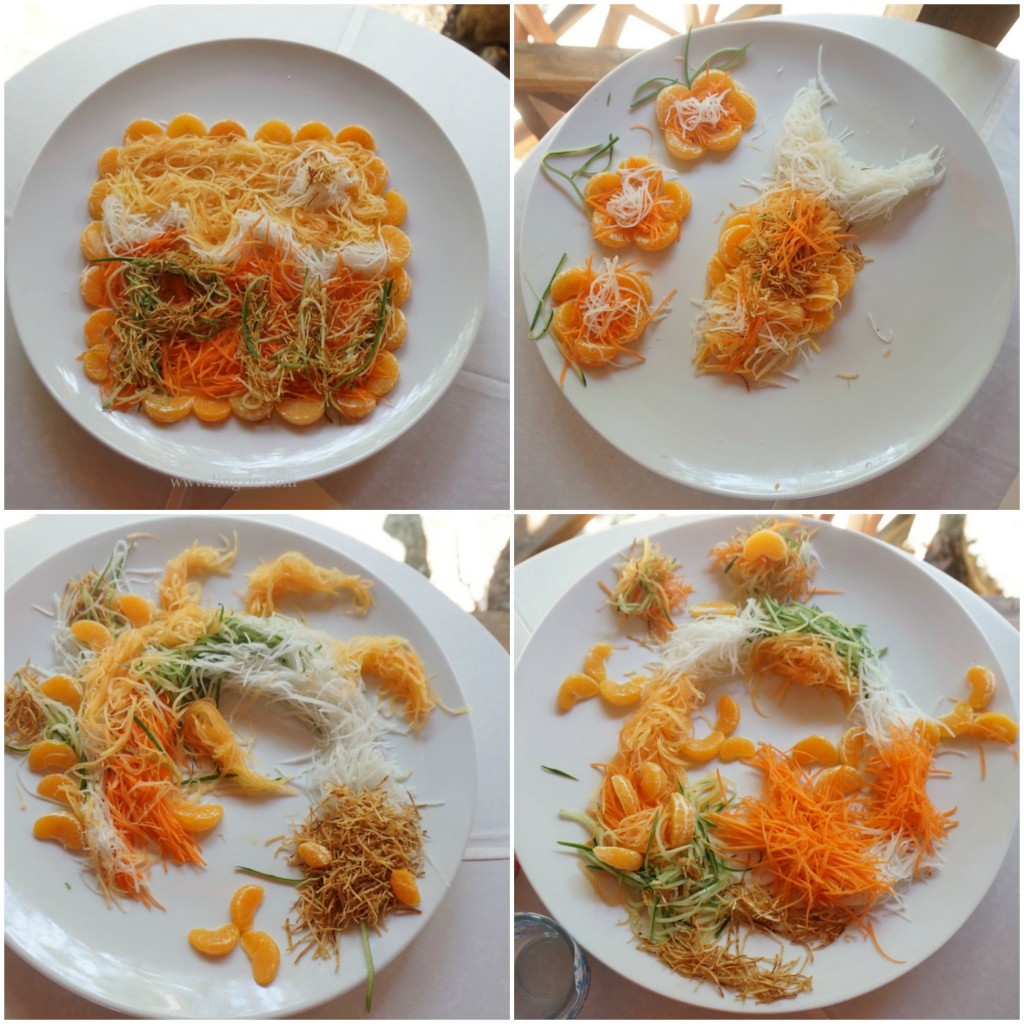 Masterpieces by the 4 teams! 🙂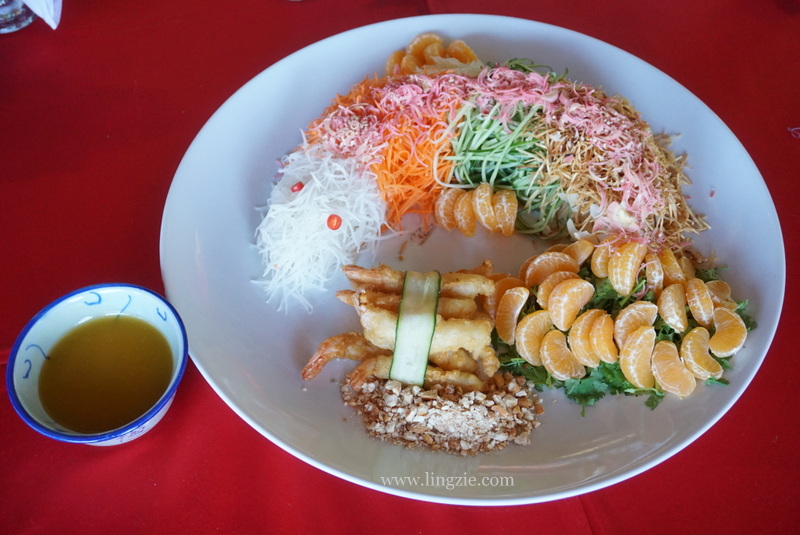 Tempura Prawn Prosperity Toss featuring Pacific West Signature Tempura Prawns
Created by Pacific West Development Chef Leong Main Choy, I was delighted with their Tempura Prawn Prosperity Toss. The abundance of fresh ingredients such as torch ginger, pickled nutmeg, Mandarin orange, Pomelo and fresh vegetables really shone through and was further enhanced by the homemade dressing sauce which was not overly sweet. In fact, this is one of lightest & freshest tasting yee sang's I've ever tried and was very appetizing indeed.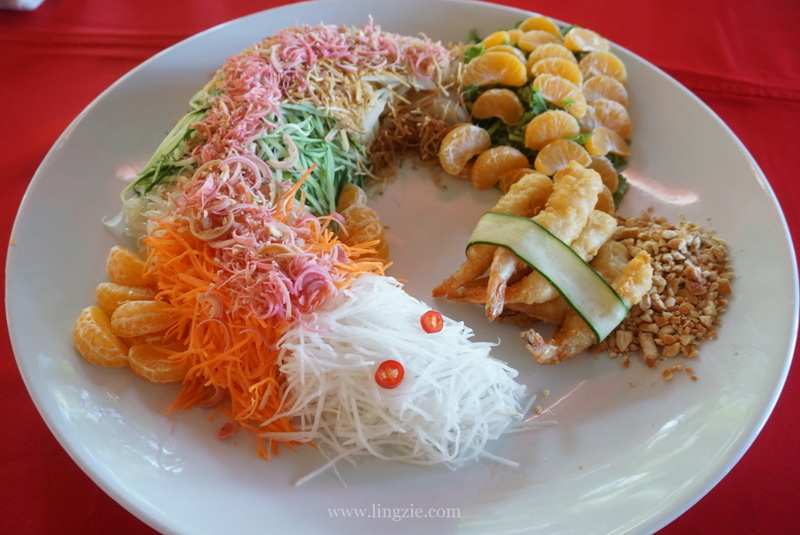 For the recipe, do check out Pacific West official recipe video which was shot in Hakka Village, Balik Pulau
We were then served a scrumptious Oriental lunch featuring dishes by Pacific West as well as some signature dishes from Hakka Village.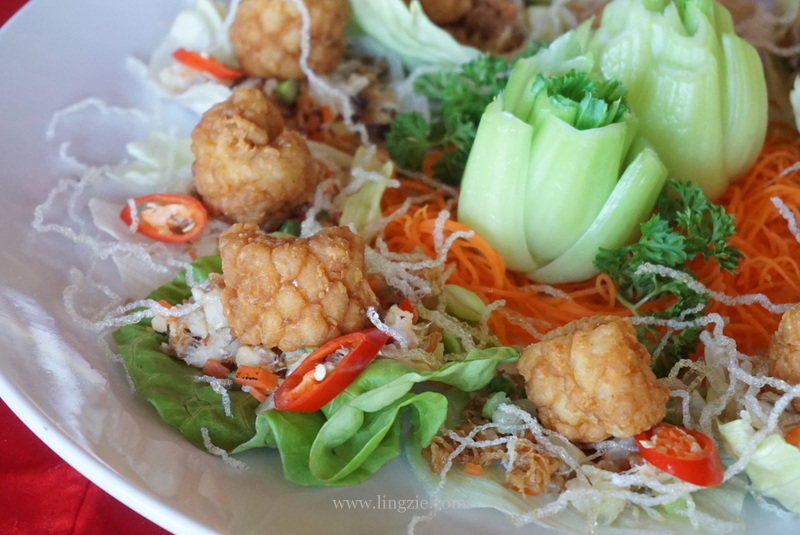 Crab meat Lettuce Cups with Pacific West Salt & Pepper Squid
The salt & pepper squid, the sweetness of the crab meat plus the freshness from the lettuce cups made for an enjoyable dish.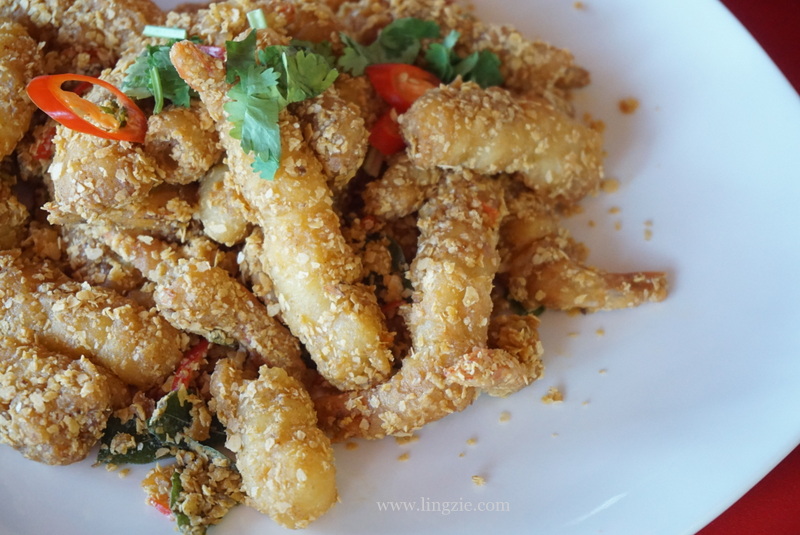 Golden Nestum Pacific West Tempura Prawns
The crunchy and fragrant nestum paired well with the tempura prawns, however I did prefer the use of the tempura prawns in the Prosperity Toss Yee Sang.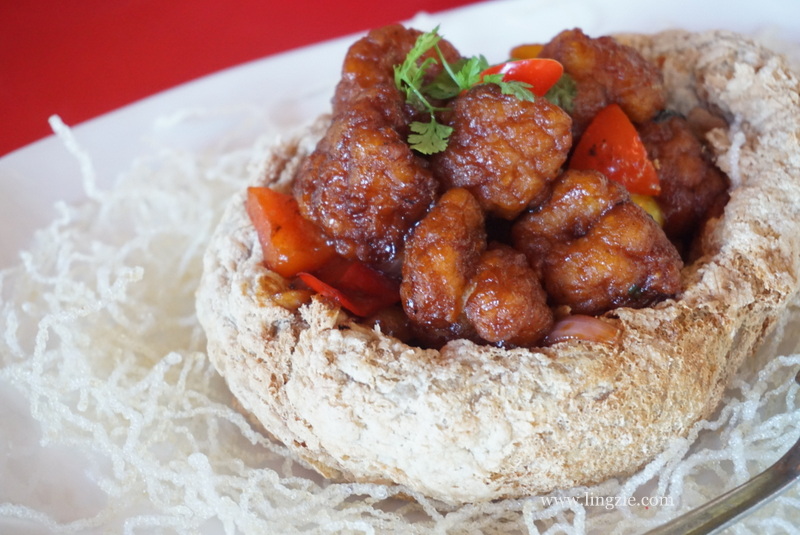 Kung Pao Pacific West Salt & Pepper Squid
This was a classic Kung Pao dish served in a yam ring. I loved the kung pao sauce and I can never say no to a yam ring. 🙂 However I did find that the kung pao sauce with the salt & pepper squid to be a tad too salty so perhaps one can reduce the salt in the sauce when pairing with this squid.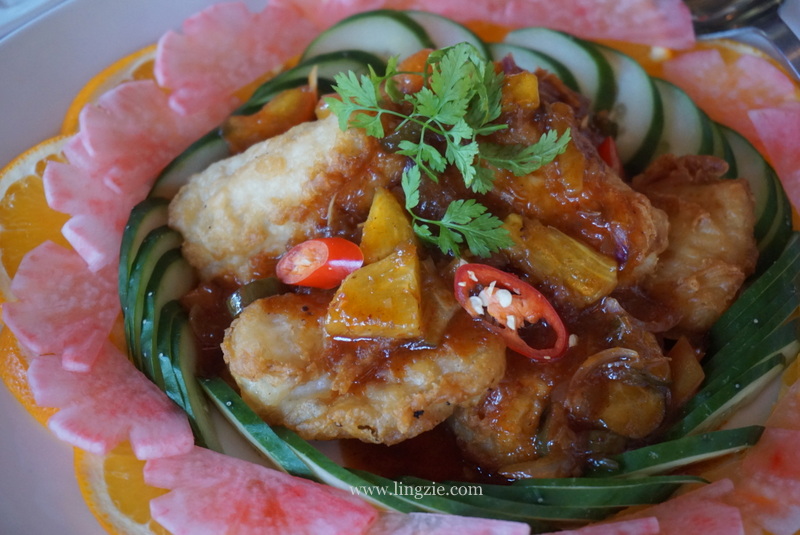 Nyonya style Pacific West Tempura Fish Cocktails
This was my favourite out of the four dishes. The nyonya style sauce was slighty tangy and spicy, coated the tempura fish cocktails well and brought out much flavour and harmony to the dish. This dish indeed managed to bring out "The taste the world loves"
Next, we savoured some traditional Hakka dishes by Hakka Village.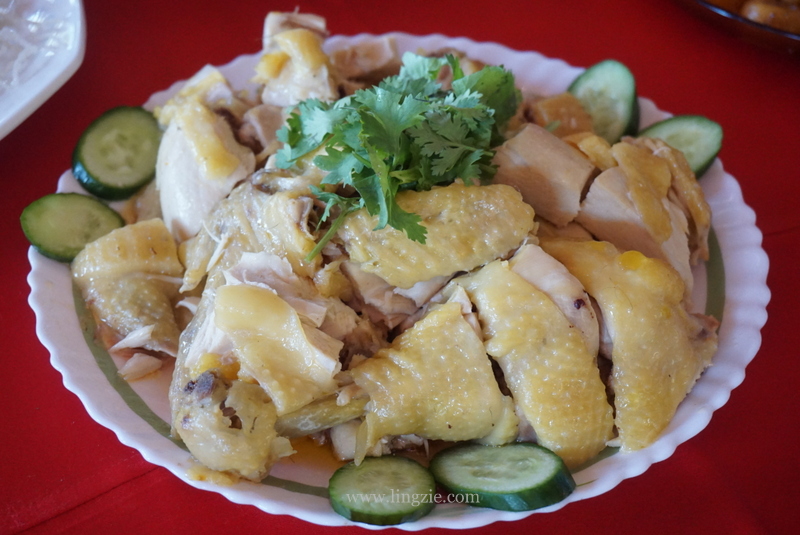 Hakka Salt-baked Chicken
The Salt Baked chicken was an enjoyable dish. Do not let it's ordinary looks fool you, for each piece of chicken packs a salty, flavourful punch!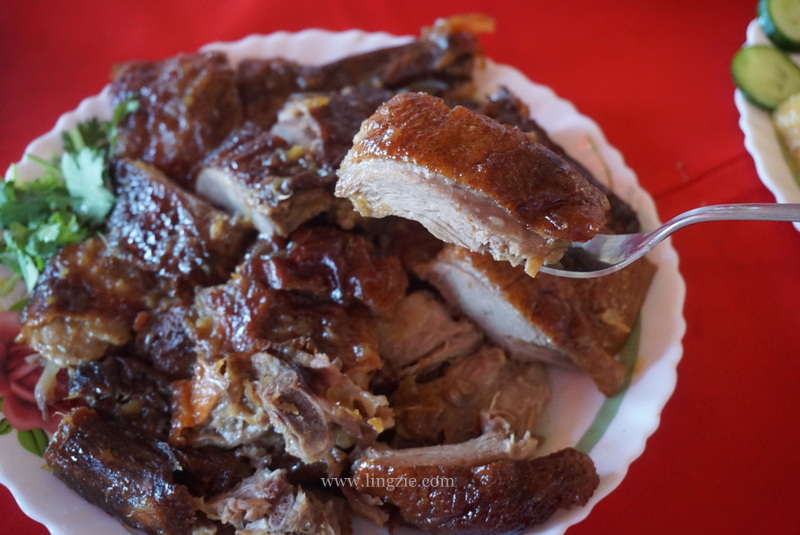 Hakka Plum Sauce Duck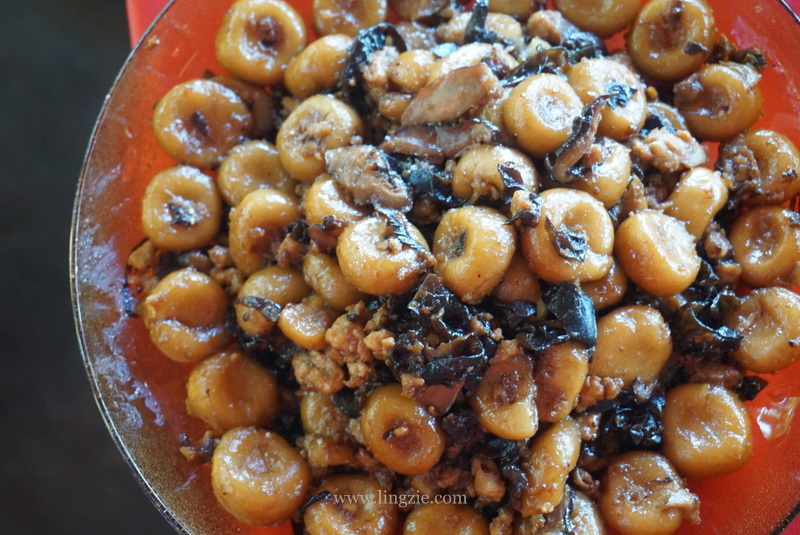 Hakka Abacus Beads
I found the texture of the abacus beads to be slightly chewy on the outside and loved the texture of them! This version was stir fried with minced chicken and wood ear fungus.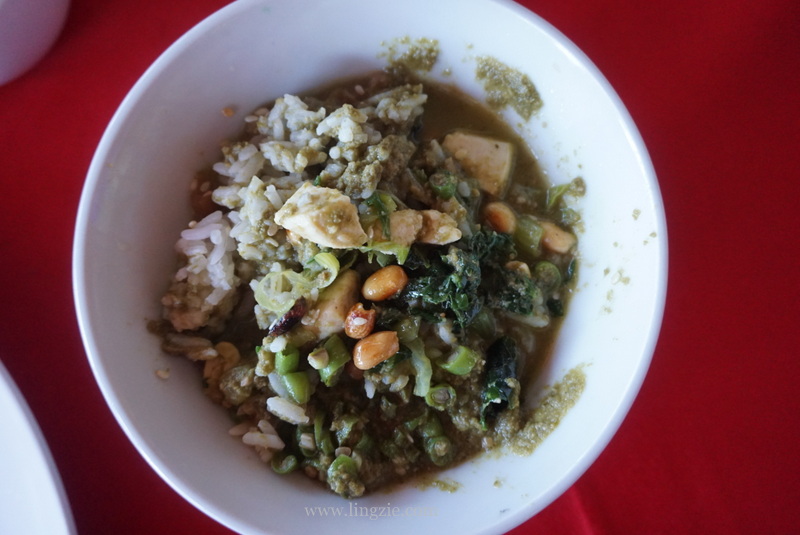 Hakka Lei Cha
The Hakka Lei Cha was one of my favourites of the day. It was a good blend of greens and while the lei cha tea was thicker than the ones I'm used to, it was well balanced and robust. The fragrance from the roasted peanuts completed the dish. I easily polished off my bowl of Lei Cha in a matter of minutes! 😛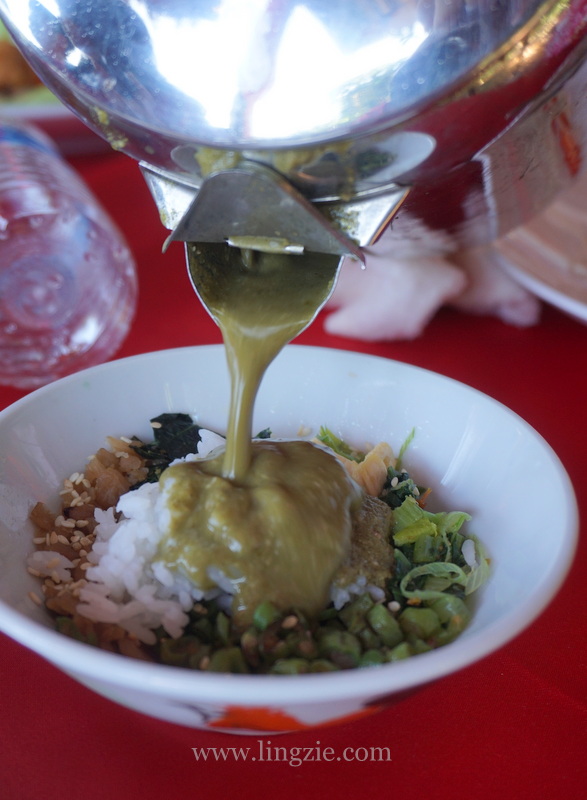 Hakka Village/Balik Pulau Lodge 
Hakka Village/Balik Pulau Lodge has various types of accommodations for those who wish to experience some peace and quiet in a traditional Hakka village setting. It is perfect for team building. And for those who wish to savour some traditional Hakka dishes, set lunches are available for minimum group of 10pax (RM90/pax) This also includes a tour of the Hakka Village area. Pre-bookings are required. For more info, do check out their Facebook Page.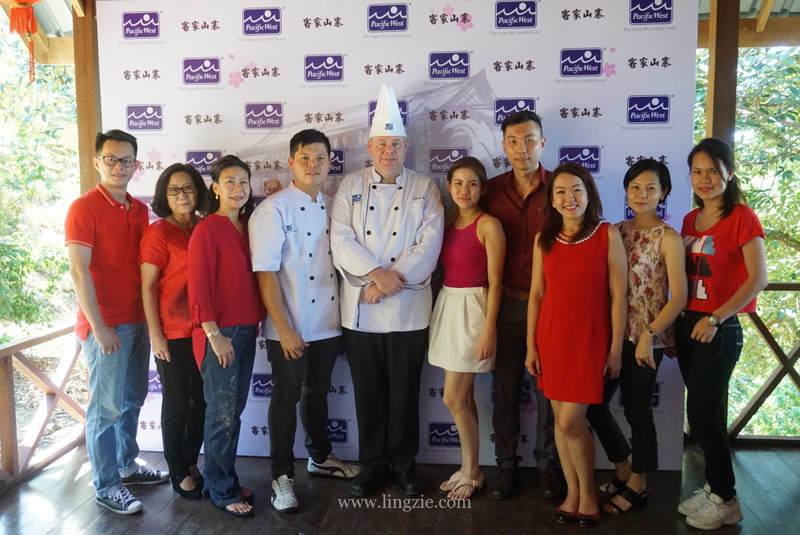 Pacific West Chefs & PR team