G Hotel Kelawai is the epitome of design and style, and their 2PM Lounge is no different. Tall ceilings, ethereal light fixtures, plush cushioned seating and sophisticated wooden furnishings call out to patrons at 2PM, making it the perfect chic setting to enjoy Afternoon Tea.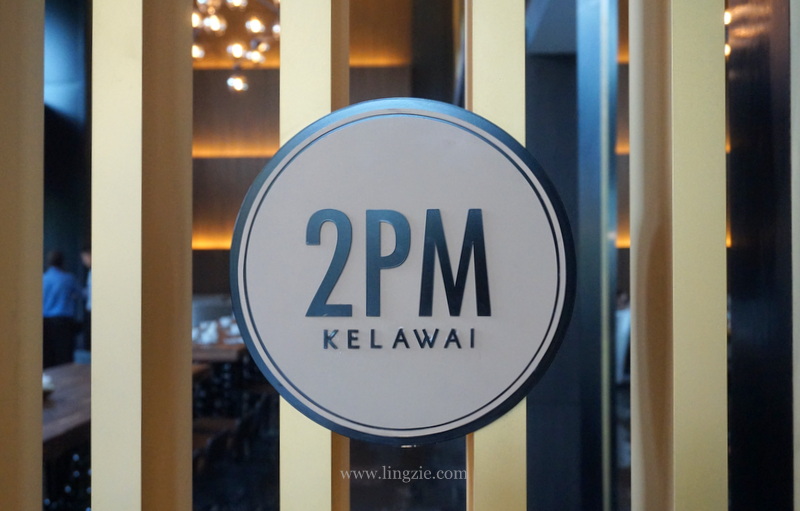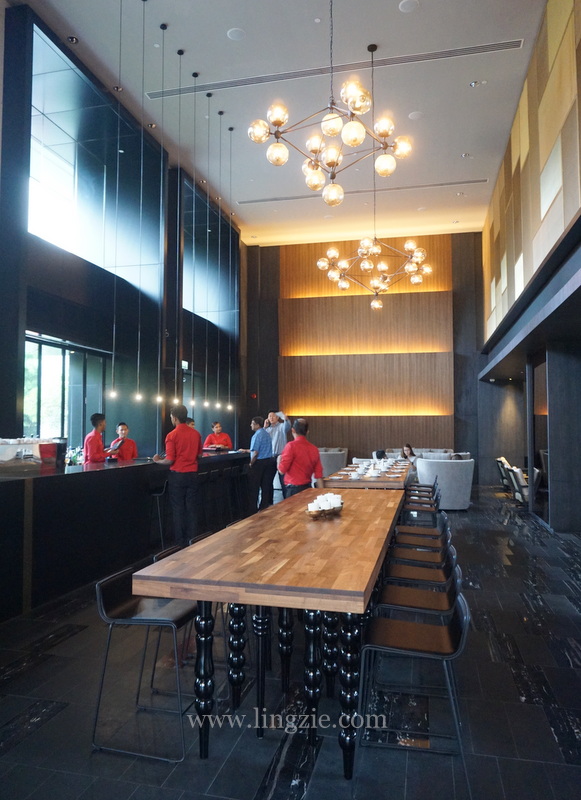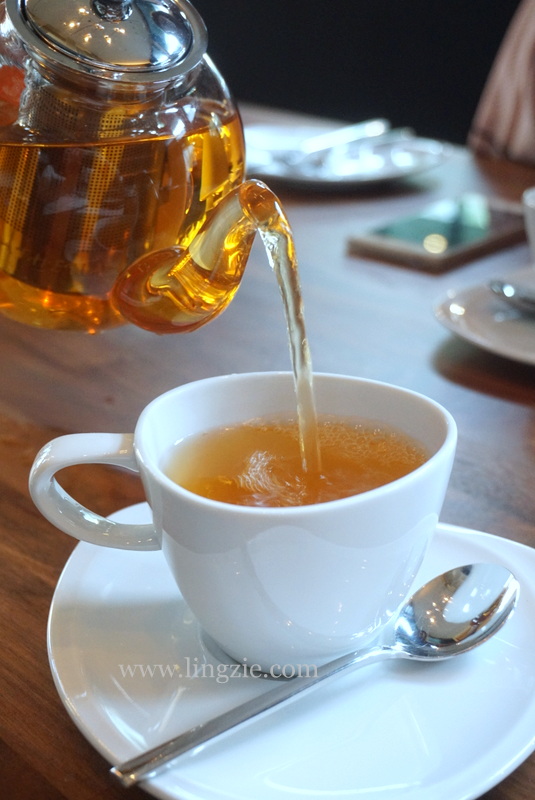 Afternoon Tea at 2PM Lounge features a selection of Ronnefeldt teas
Ronnefeldt teas are manufactured primarily by hand and have been serving high quality teas since 1823
There are 2 types of Afternoon Tea sets available at 2PM Lounge – The Executive Set & Themed Afternoon Tea Set (theme changes monthly) For the month of August, 2PM features the theme of Thai.
My interests were piqued! What would a Thai themed Afternoon Tea set taste like? Let's find out!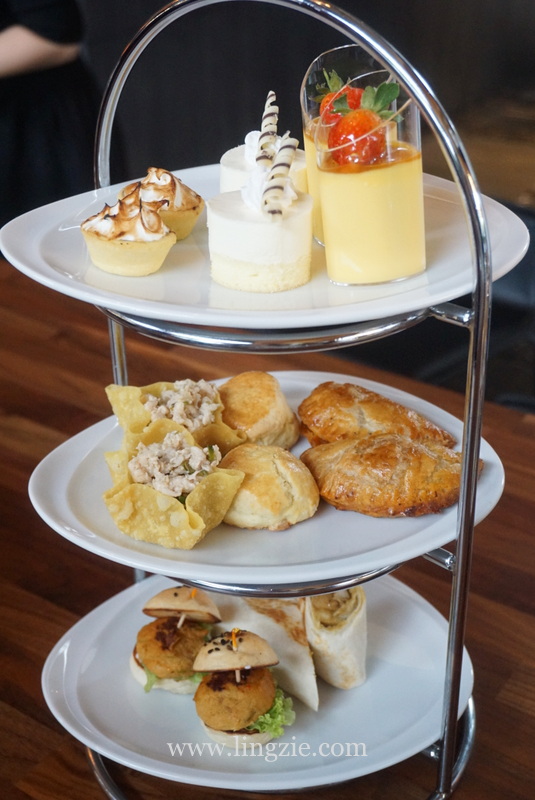 Thai Themed Afternoon Tea Set RM60nett (with a pot of Ronnefeldt tea of your choice)
The Thai themed Afternoon Tea set features savouries and sweets. I was delighted with the savouries for I find afternoon tea sets with too many sweet items an overkill. I thoroughly enjoyed the savoury items – Spicy Thai Basil Tuna Puffs, Green Curry Tortillas, Kaffir Lime Chicken, Coconut scones and Thai Fish Cake sliders. The standouts for me were the Green Curry Tortillas which packed a punch in terms of flavour. The Thai Fish Cake sliders meanwhile were another spicy favourite. The flavours were bold and fiery, even on the seemingly innocent looking kaffir lime chicken. Afternoon Tea never looked quite so spicy!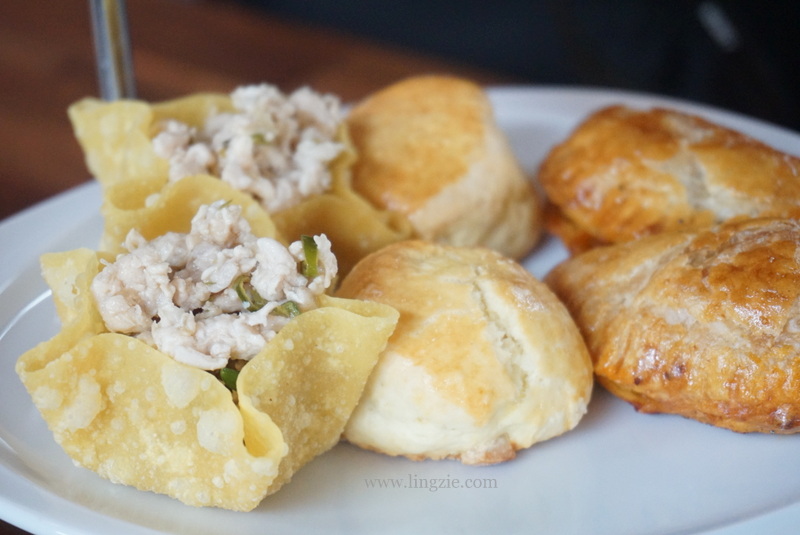 Kaffir Lime Chicken, Coconut Scones & Spicy Thai Basil Tuna Puff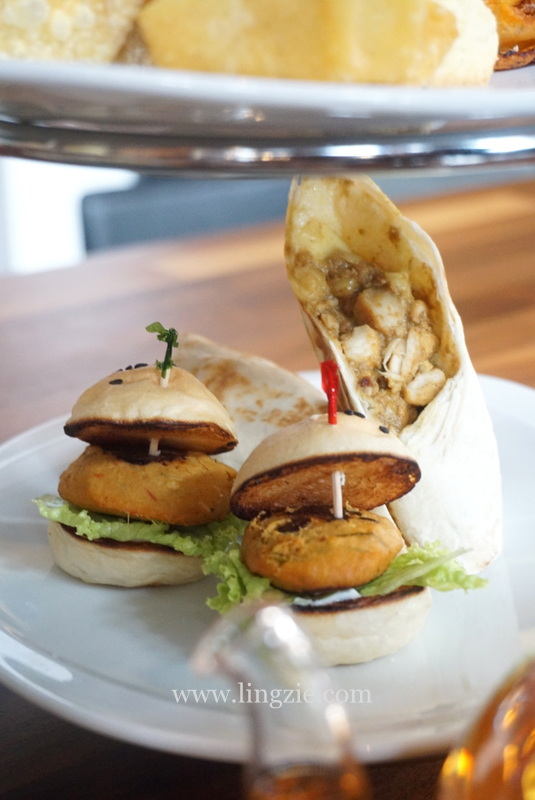 Thai Fish Cake Sliders & Green Curry Tortillas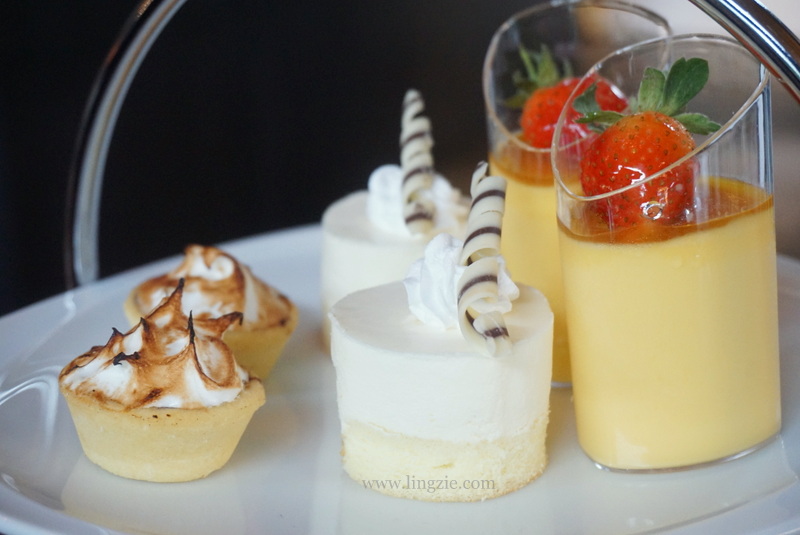 Sweet items – Kaffir Lime Leaf Meringue Tartlet, Coconut Mousse cake & Mango Panna Cotta
To tone down on the heat, indulge in the sweet offerings… the meringue tartlet was bursting with fresh tangy flavours, balanced well with the sweet toasted meringue on top. The coconut mousse cake was light and creamy while the mango panna cotta was pretty decent. Overall, I would say the Thai theme is well featured and prominent in this Thai themed Afternoon tea set.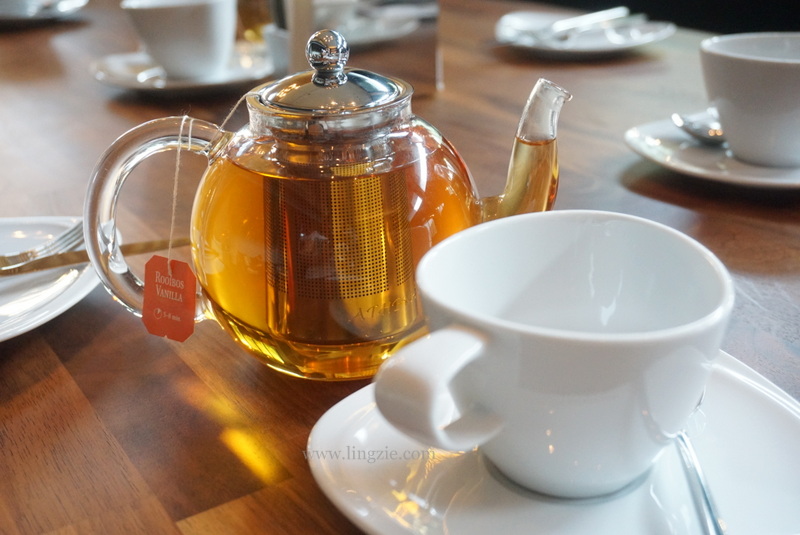 A variety of Ronnefeldt teas are available for diners to choose from including the English Breakfast, Peppermint, Chamomile, Green tea, Jasmine and Earl Grey. I chose the Rooibos Vanilla which is one of my favourite teas! 🙂
For diners who prefer a more traditional Afternoon Tea, 2PM also offers their Executive Tea Set at RM45nett.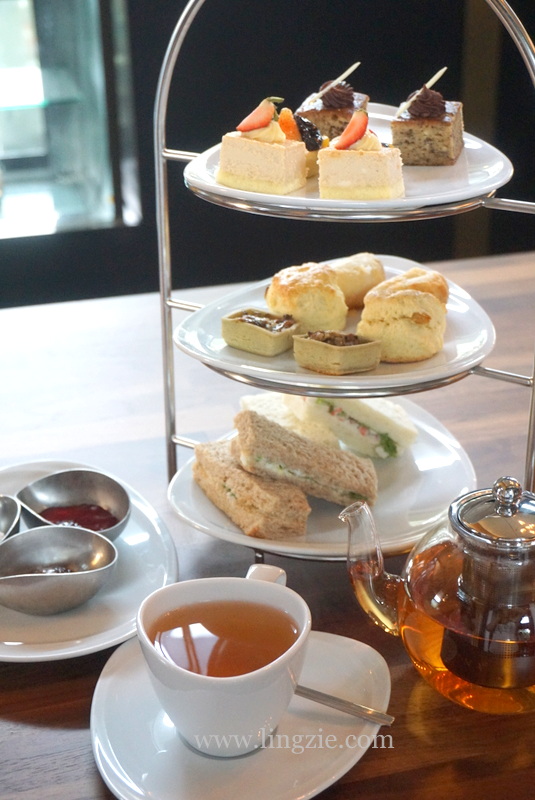 Executive Afternoon Tea Set RM45nett
The executive tea set features homemade scones (served with jam and cream), savoury pastries and delicate finger sandwiches.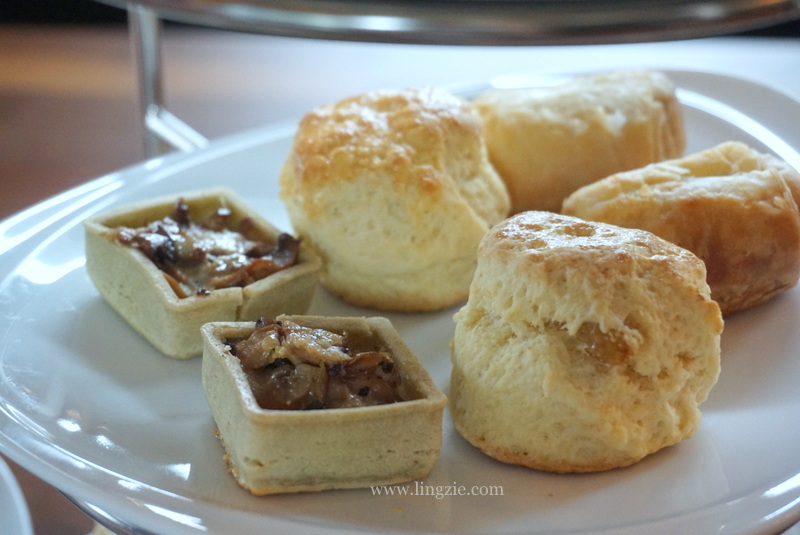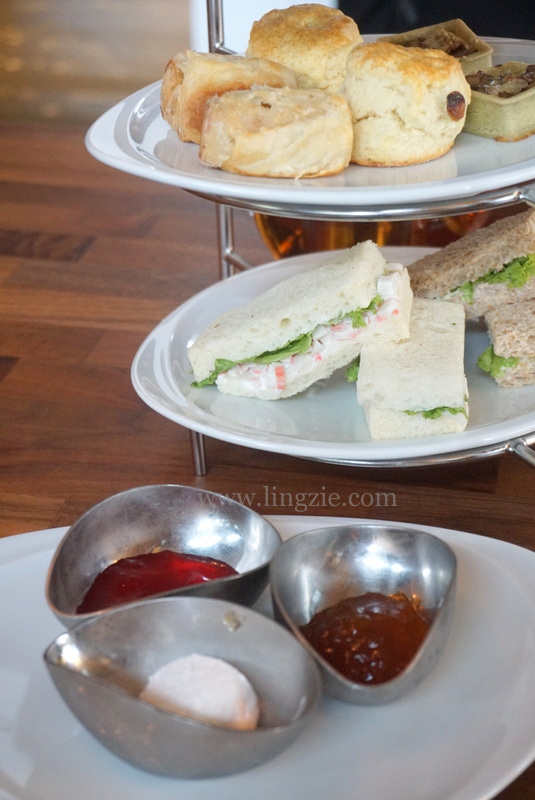 And of course not forgetting petite sweet treats. I thoroughly enjoyed the pastries and cakes in the executive set. The cakes were moist and not overly sweet. Meanwhile the homemade scones were delicious with marmalade and cream.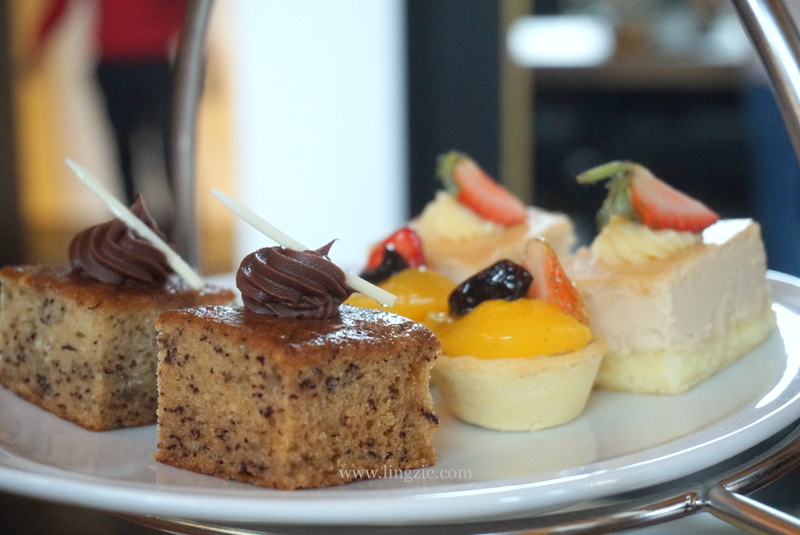 Afternoon Tea at 2PM Lounge G Hotel Kelawai is available DAILY from 2pm-5pm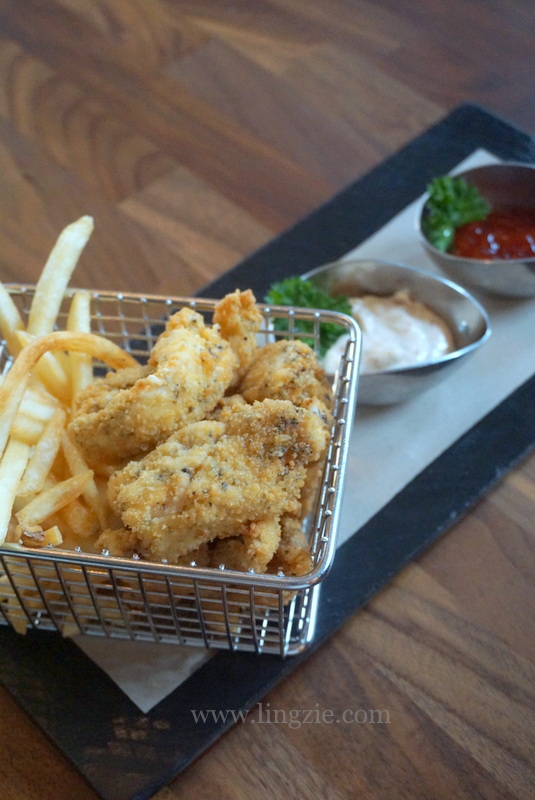 Chicken in a Basket RM29
2PM Lounge also offers a small snacks menu. We got to try a few items such as the Chicken in a Basket – lightly breaded chicken tenders with herbs, served with fries and dips. This would be a crowd pleaser for both young and old.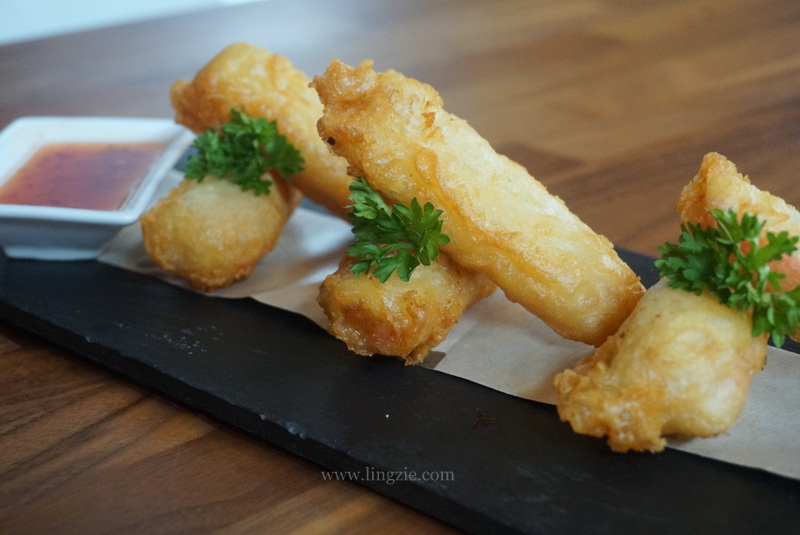 Crab & Mango RM39
Meanwhile, the Crab & Mango promised to be a winning combination of crabmeat and ripe mango, but I personally would have liked the mango's sweetness and freshness to be feature more in this snack.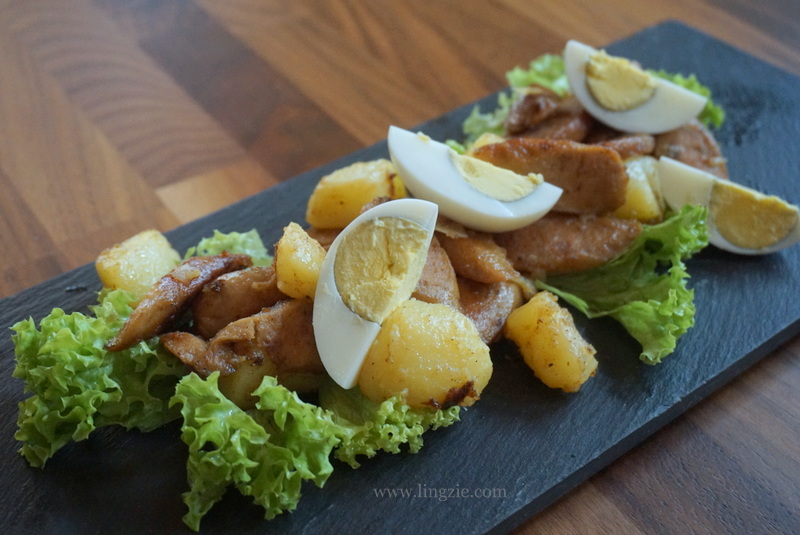 Lamb & Potato RM29
The Lamb & Potato features grilled lamb sausages with crispy potato, egg and spring onions. This was a winner in my books as I thoroughly enjoyed the dept of flavour from the lamb sausages and the earthiness from the potatoes. A comforting and delicious dish which is highly recommended.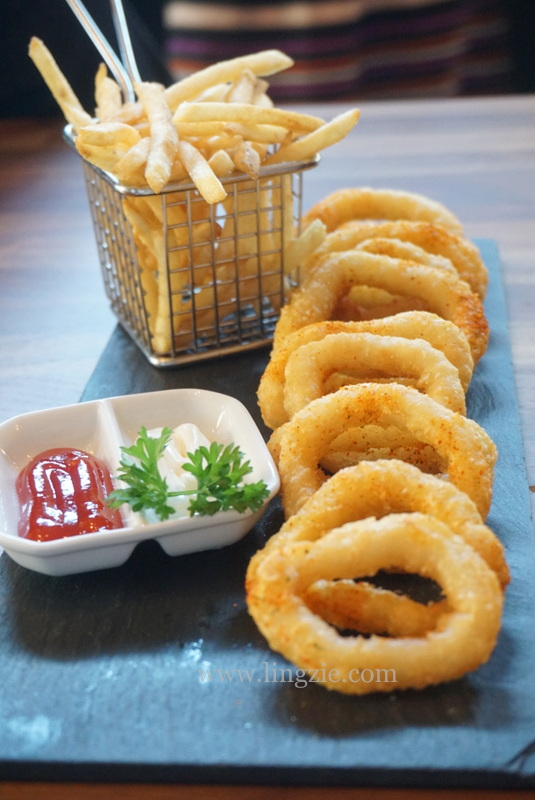 Togarishi Rings RM32
Deep fried squid rings dusted with togarishi, served with wasabi mayo and fries. What's not to love about juicy fried squid rings? 🙂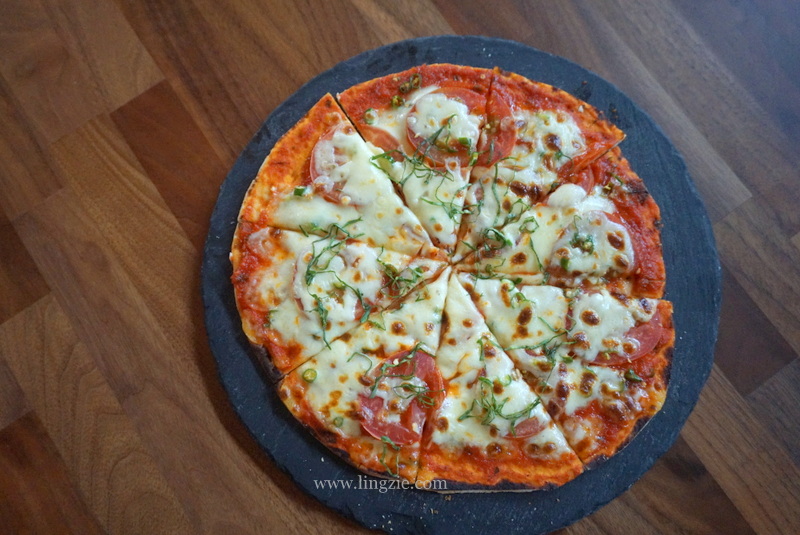 Chilli Margarita Pizza RM32
For diners wanting something a lil' heavier, 2PM also serves pizza. Their signature pizza is a Chilli Margarita Pizza. Beware though for this pizza is indeed spicy thanks to the addition of bird's eye chilli. Diners who love a spicy foods will definitely get a kick out of this pizza.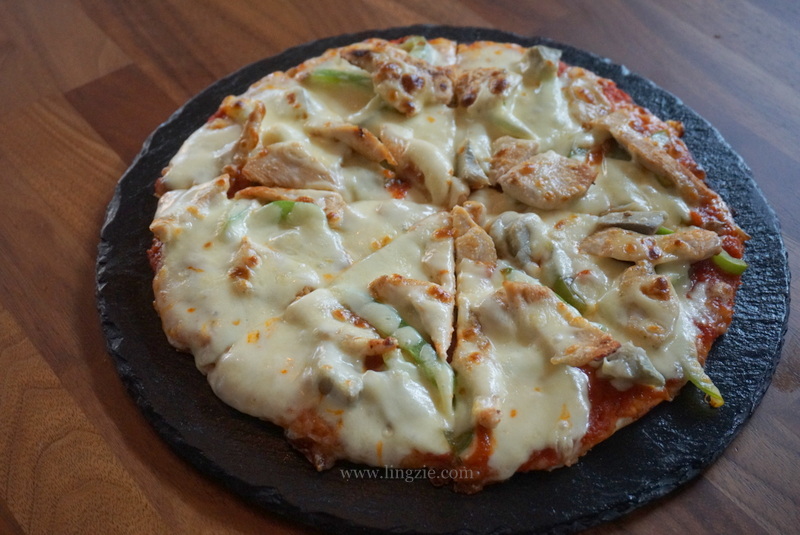 Aurora Pollo Pizza RM32
The Aurora Pollo Pizza features chicken strips, bell peppers, artichokes and mozzarella cheese.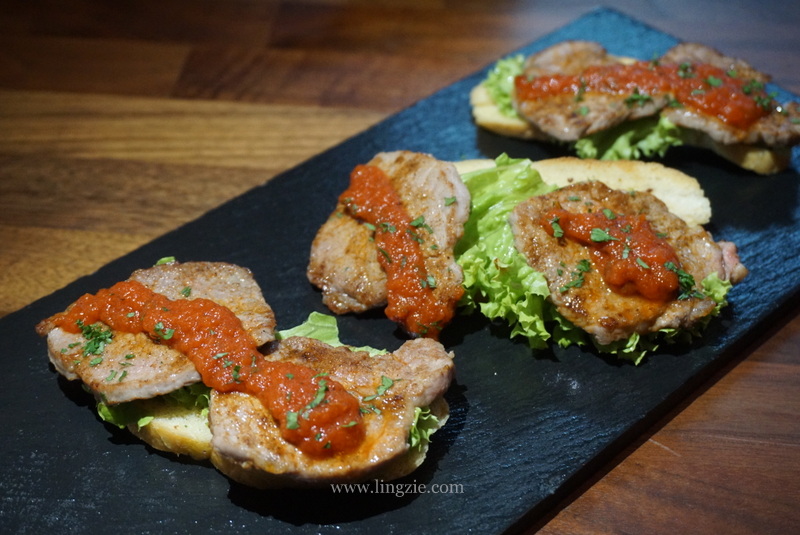 Fillet Mignon Crostini RM39
Finally, the Fillet Mignon Crostini impresses with its tender grilled beef slices enhanced with tomato chutney.
2PM is open daily from 2pm until 10.30pm
Moving up to Gravity rooftop bar with breathtaking views of the island, the Wine O' Clock promotion awaits…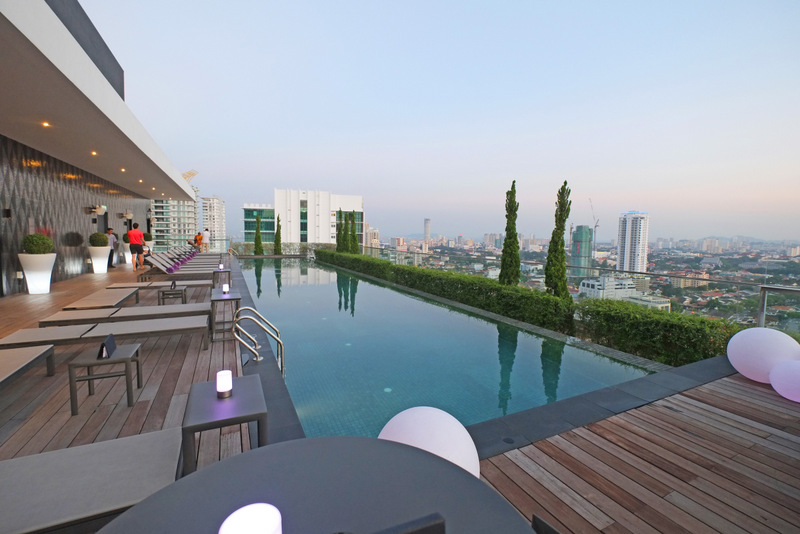 Gravity rooftop bar is adjacent to the infinity edge swimming pool and private Executive Lounge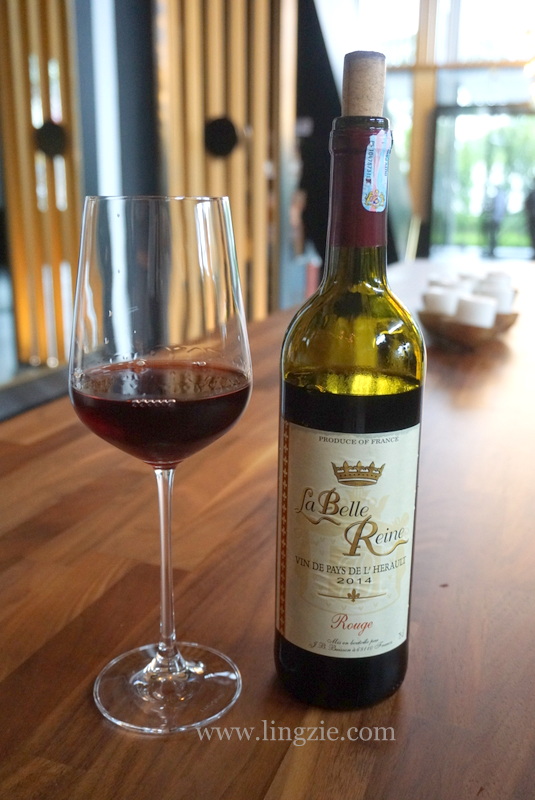 Wine O' Clock promotion is a big hit with wine drinkers as it lets guests drink unlimited glasses of white wine and red wine at RM55nett per person per hour.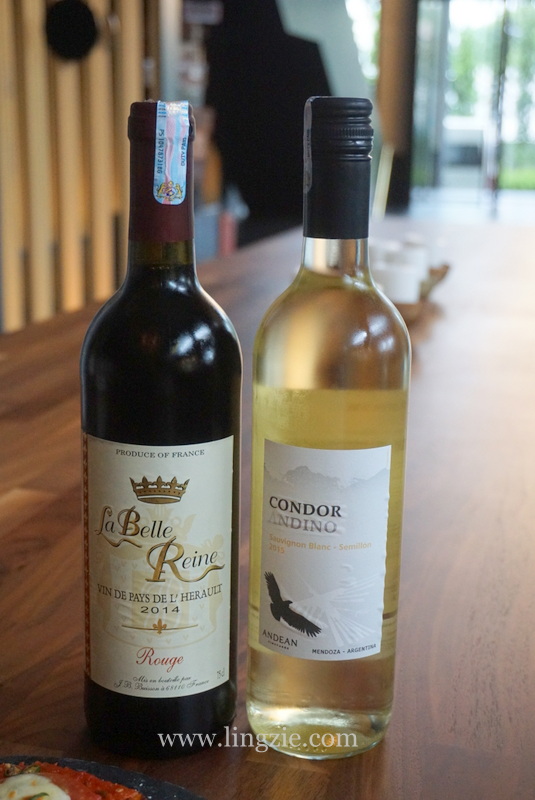 Wine O' Clock promotion currently features La Belle Reine Vin De Pays De L'Herault Blanc (red wine) and Condor Andino Sauvignon Blanc Semilon (white wine)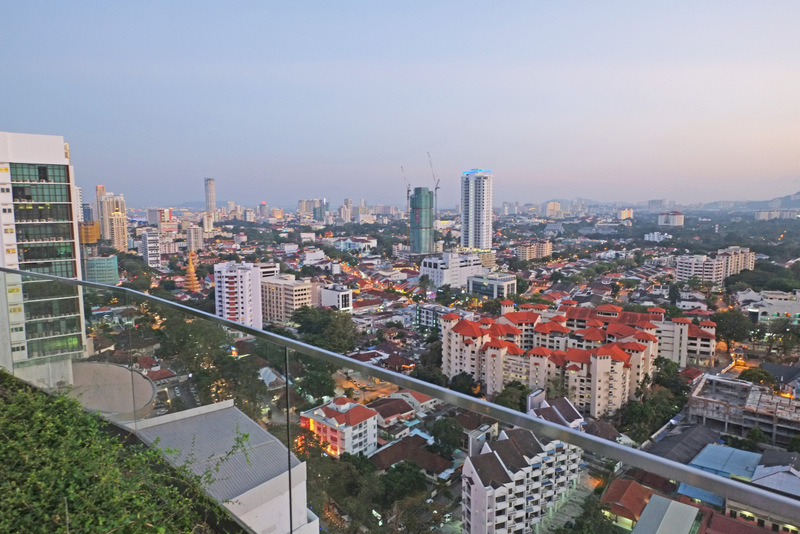 Breathtaking 360-degree view of the Island from Gravity Rooftop Bar by day…
And by night…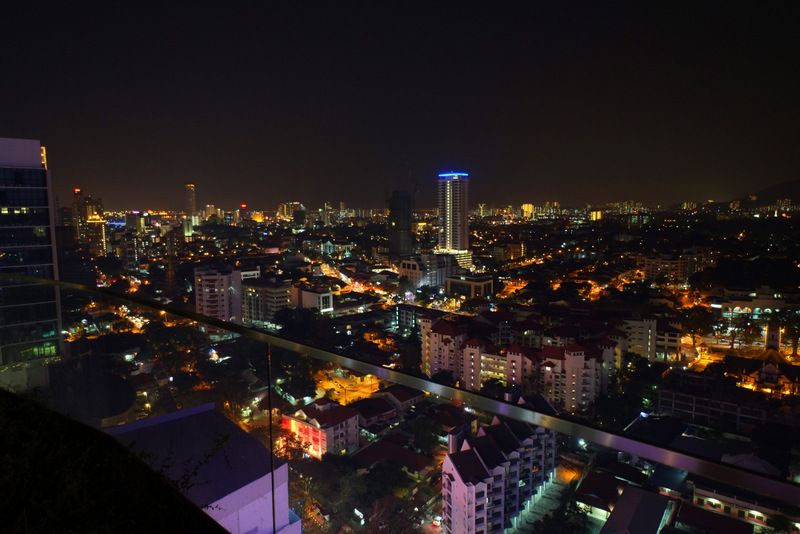 *Many thanks to G Hotel Kelawai for extending this invitation
2PM Lounge (opens daily from 2pm-10.30pm)
Gravity Rooftop Bar
G Hotel Kelawai
2 Pesiaran Maktab,
10250 Penang, Malaysia
Tel: 04-219 0000