Scoops Pg have been quietly and diligently making artisanal handcrafted ice creams to whet the appetites of Penangites. Recently, they celebrated their 5th anniversary with an ice cream party!
The party was held at Passion Heart cafe and offered 5 brand new flavours for patrons to lick-all-we-can during the ice cream buffet party. Scoops Pg have always believed in using the best possible ingredients (organic if at all possible) and their strong point would be super unique flavours which you would be hard pressed to find elsewhere.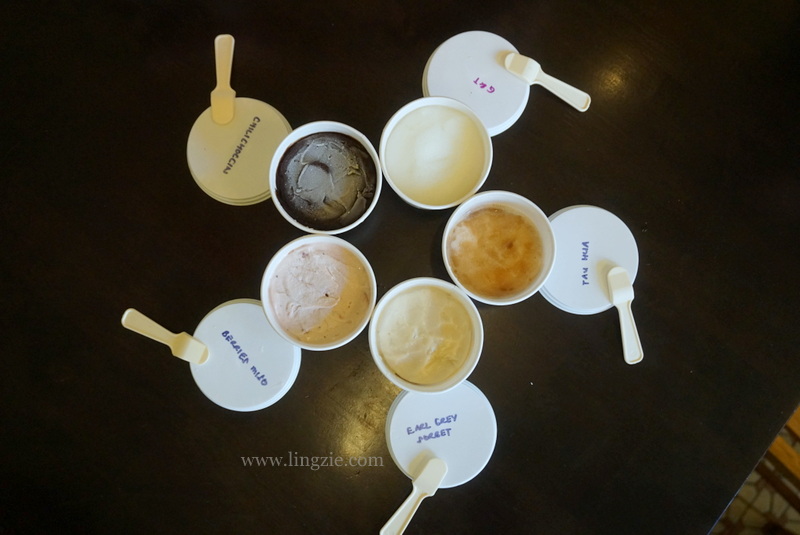 Scoops Pg Ice cream party – 5 brand new flavours (including an alcoholic one too!)
Gin & Tonic – I found the flavour of the gin to be rather bold in this ice cream. It is sour and sweet with slight bitter taste. Gin lovers would really dig this flavour!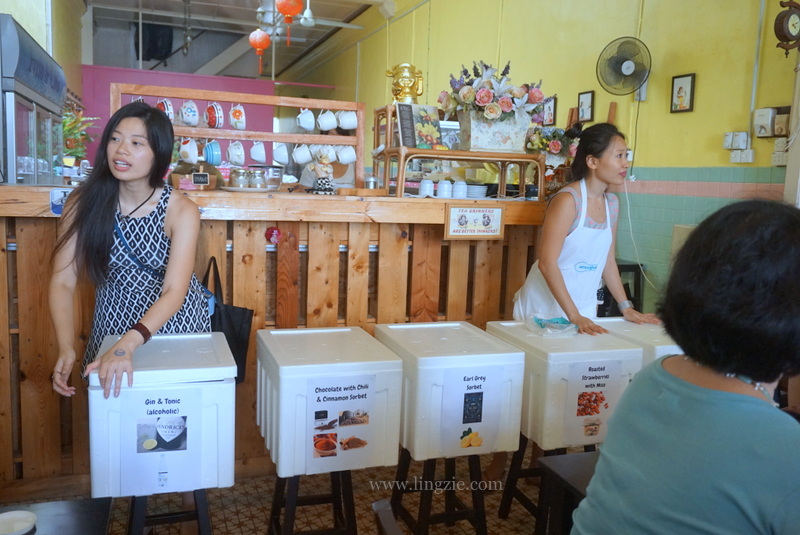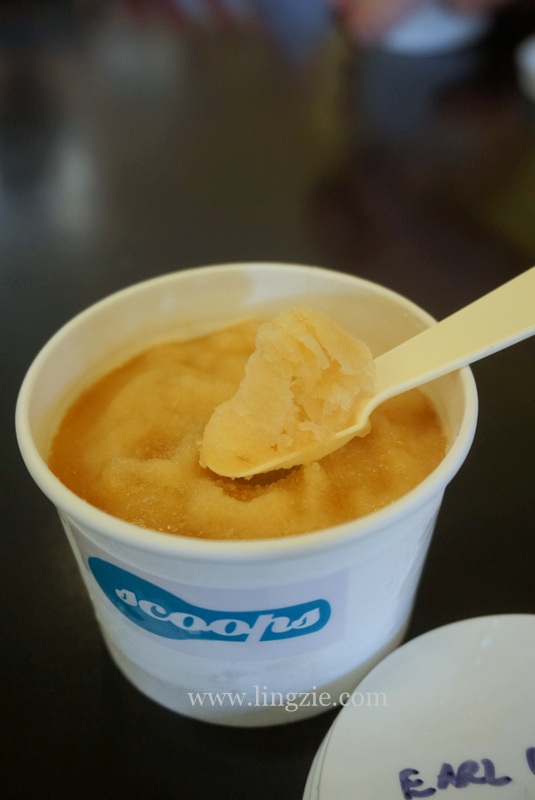 Earl Grey Sorbet
The Earl Grey sorbet meanwhile was light and refreshing with the fragrant flavour of earl grey. Perfect to cool off on a hot day!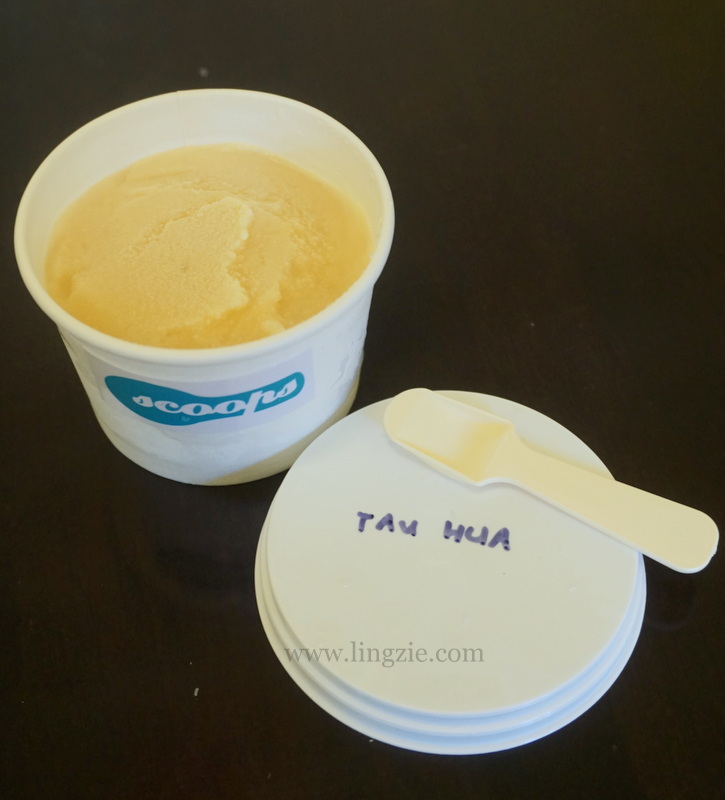 Tau Hua (Soy Bean)
The Tau Hua was an interesting lacto-free flavour. Those who are lactose intolerant will be able to enjoy this ice cream. I was delighted to find that the mild soy taste was not sweet at all and had ginger-y notes at the end. My friends didn't particularly enjoy this flavour though as they were not fans of ginger.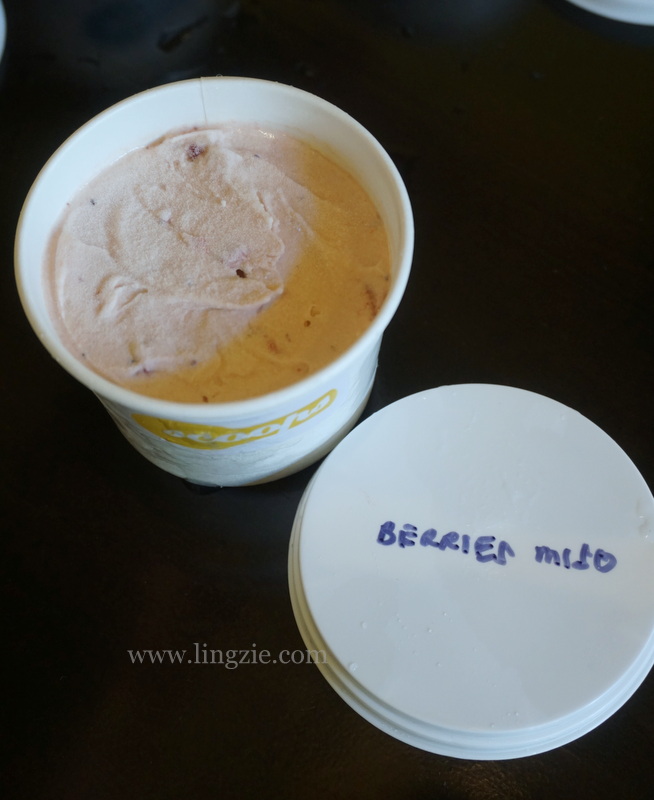 Roasted Strawberries with Miso
Roasted Strawberries with Miso was the hit of the party with all of us unanimously agreeing that it was our favourite. The strawberry flavour was mellowed after roasting, resulting in a full bodied ice cream that was creamy and satisfying. A very unique tasting flavour which is a must try!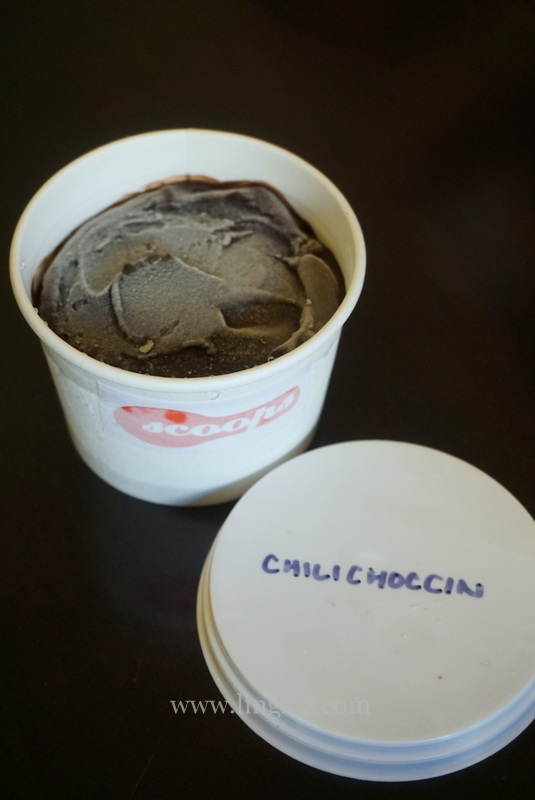 Chocolate with Chilli & Cinnamon Sorbet
Lastly was the controversial Chocolate with Chilli & Cinnamon Sorbet. This spicy ice cream had us divided – either you love it or dislike it. Traditionalists would be appalled at such a pairing, while the adventurous would be delighted with it. I personally love chocolate chilli pairings but I did find this version to be a tad too spicy. Perhaps some minor tweaking needed. Nevertheless I appreciated the rich dark chocolate flavour.
Want to get your hands on some of these ice creams? Scoops Pg ice cream is currently available at Tavern in the Park (flavours available differ from week to week) Some of their popular flavours include Gula Melaka, Chempedak, Horlicks, Coconut and Milo.
Patrons can also order directly from Scoops Pg Facebook page and do check out their page for future lick-all-you-can events!