A hidden gem has been making waves in the blogosphere recently – Roti Bakar Kacang Phool may sound exotic and it is indeed one of a kind! Operating at the Desiran Tanjung food court at Seri Tanjung Pinang, the owners behind Roti Bakar Kacang Phool believe in serving freshly made wholesome food.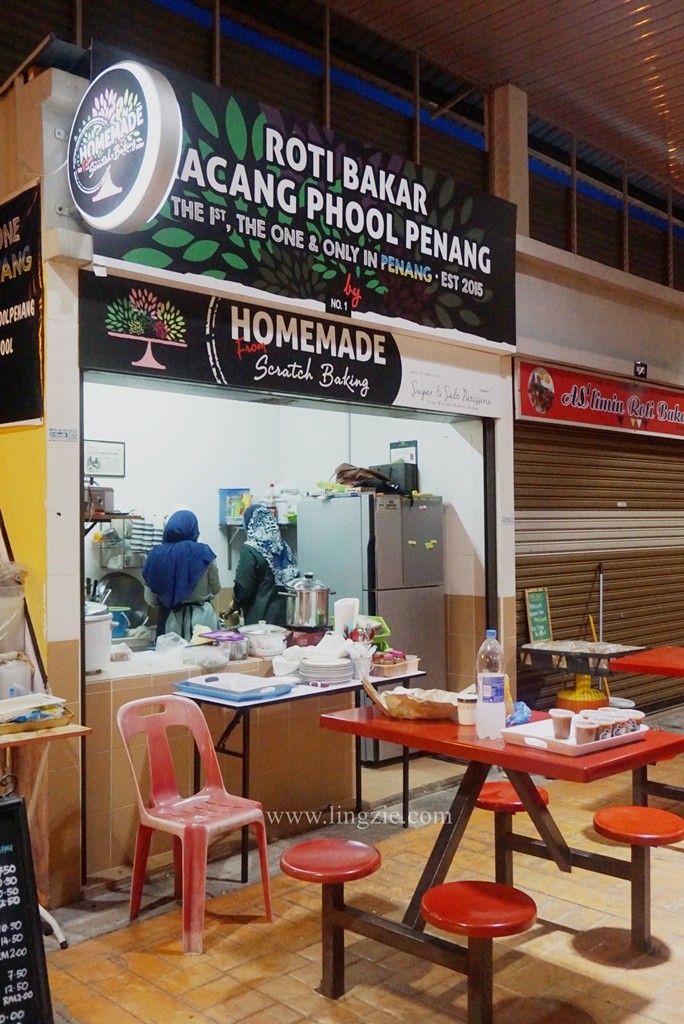 Do not be fooled by its simple facade, for lots of passion and love goes into ther food!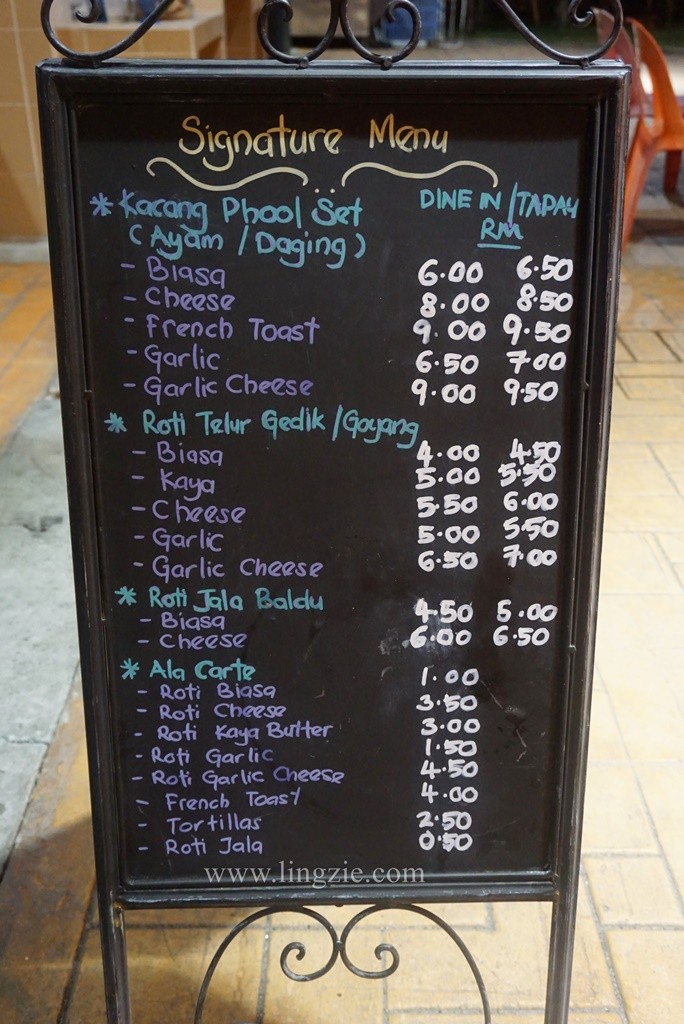 So what exactly is Kacang Phool? We were told that the dish has middle eastern origins (Ful Medames) but the owners have given it a local spin with their self concocted spice mixture.
The result? A hearty fulfilling dish thats made up of mince meat (beef or chicken option available), onions and spices that tastes kinda like Mexican chilli. The Kacang Phool is served with lime and topped with an egg. You can stir the whole thing and eat it or leave the egg to be enjoyed separately. Kacang Phool is served with a variety of toasts which you can pick depending on what you fancy. Standard set comes with a slice of plain toast.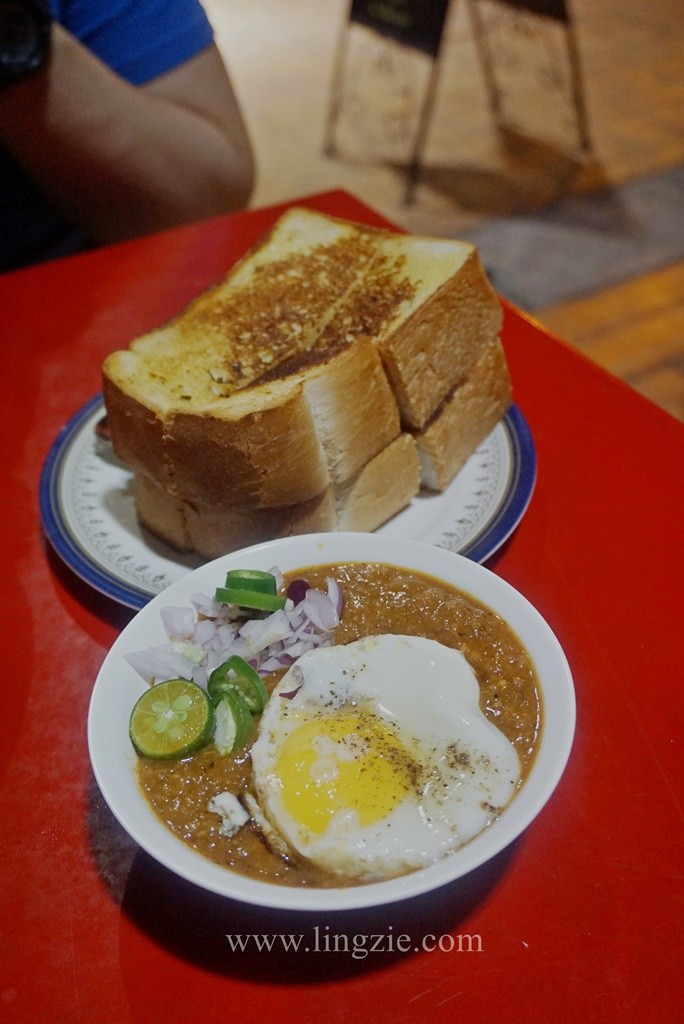 Kacang Phool set with Garlic Cheese toast RM9
We opted for the garlic cheese toast set, and were more than pleased to see two thick fluffy slices of "roti benggali". The homemade garlic butter spread was delicious. And even better when dipped into the hearty Kacang Phool.
The Kacang Phool itself was a delight, chunky minced meat with fragrant chunks of onion plus some heat from the green chillies and a zesty end note from the lime. I've not had anything quite like this and I'm already hankering for more as I type this! lol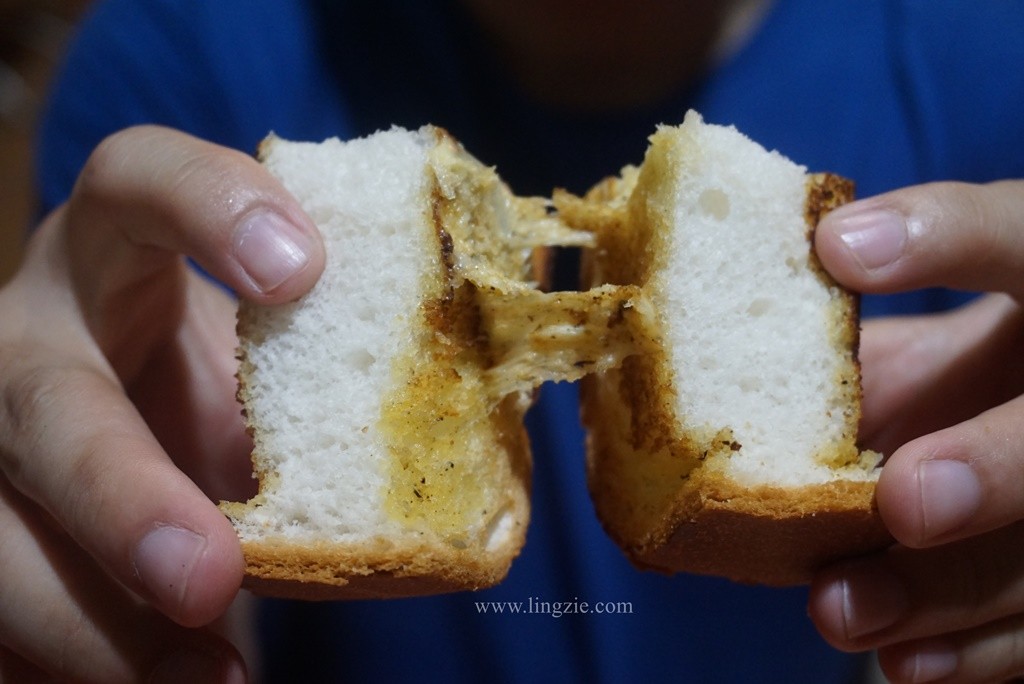 Fluffy & Cheesy!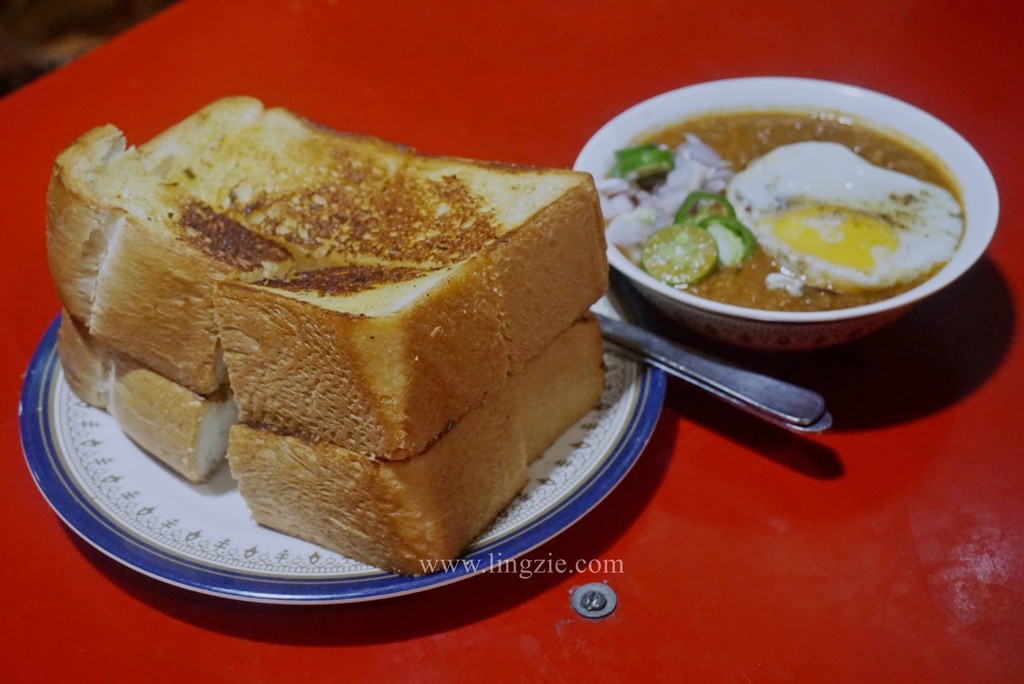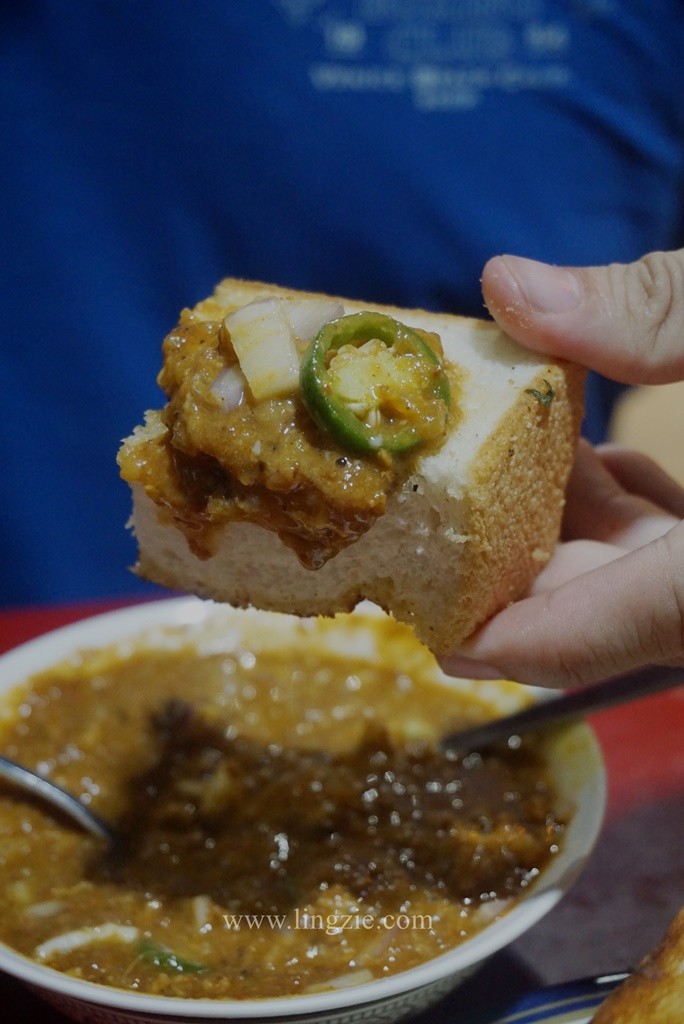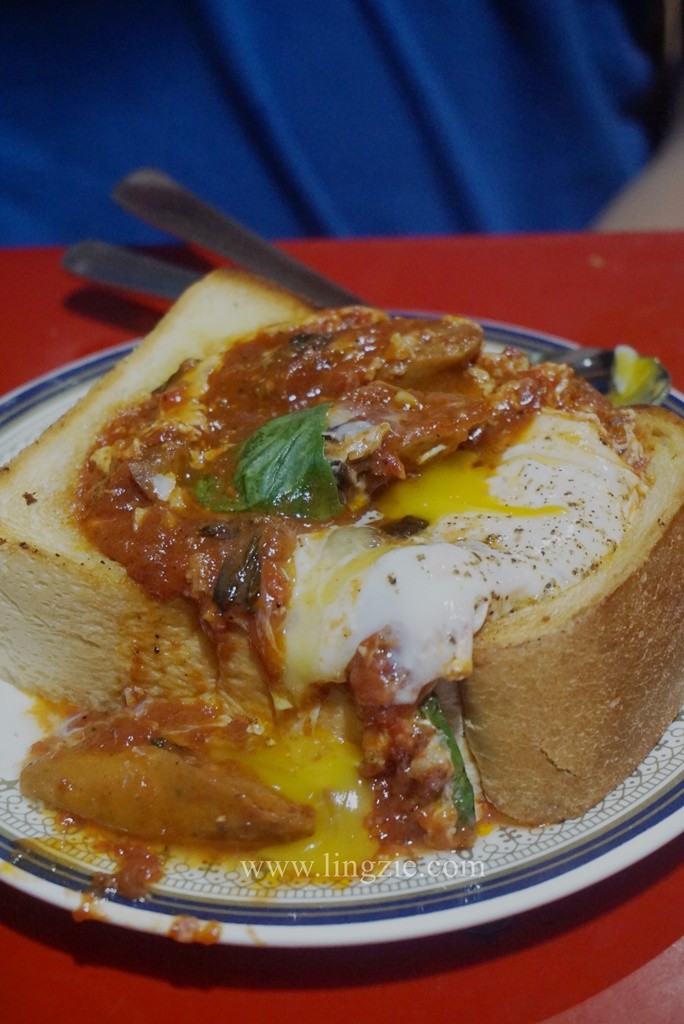 Huevos Rancheros RM7
We were not sure what else to try other than the Kacang Phool set, so the owner recommended their own version of Huevos Rancheros – a popular Mexican breakfast dish consisting of eggs)
Once again, the thick fluffy Roti Benggali serves as the base for this dish, being the vehicle that carries beautifully cooked eggs (look at that runny yolk!) topped with sausages and basil. The tomato based sauce had a pleasant tang which tasted like worchestershire sauce to me. I loved this dish! Another winner in my books.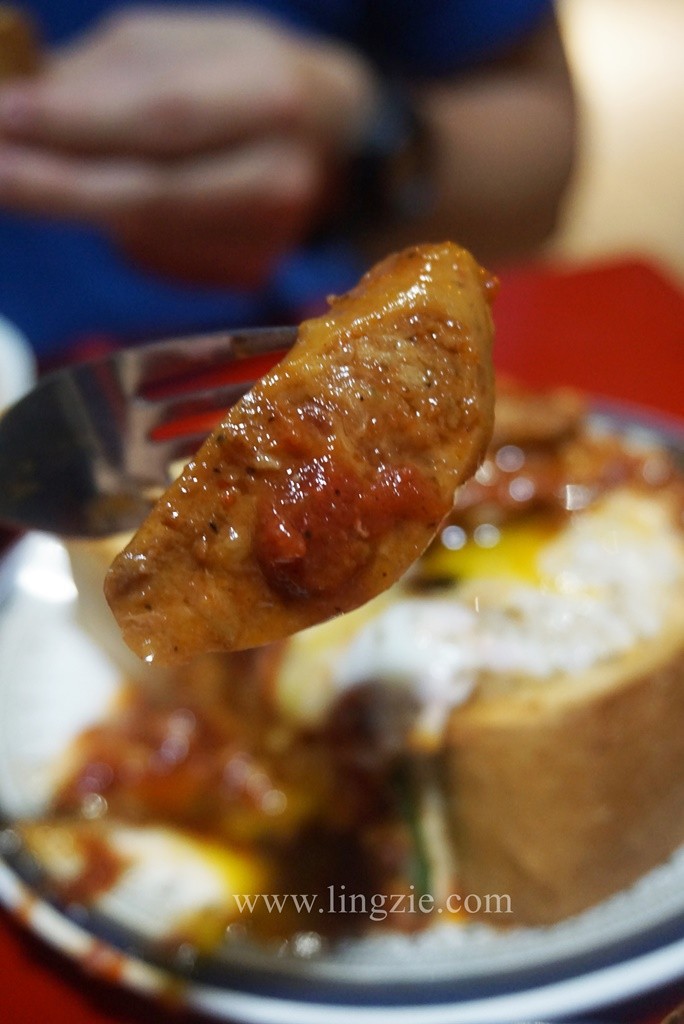 I noticed that they also serve homemade cakes and pies. The English lattice apple pie sounded particularly inviting but alas was sold out for the day. I'm told they only bake limited quantities per day to ensure freshness. I must come again soon to try it!
Other items on the menu that piqued my interest were the Cheesy Melts, Roti Jala (I can never say no to a good roti jala!) and Roti Titab. I foresee that I shall be back at Roti Bakar Kacang Phool very soon! 🙂
Oh, and where to find this hidden gem? The food court is located opposite Island Plaza – the small road on the left heading towards Desiran Tanjung area. Better yet here's a map I got from their Facebook page 🙂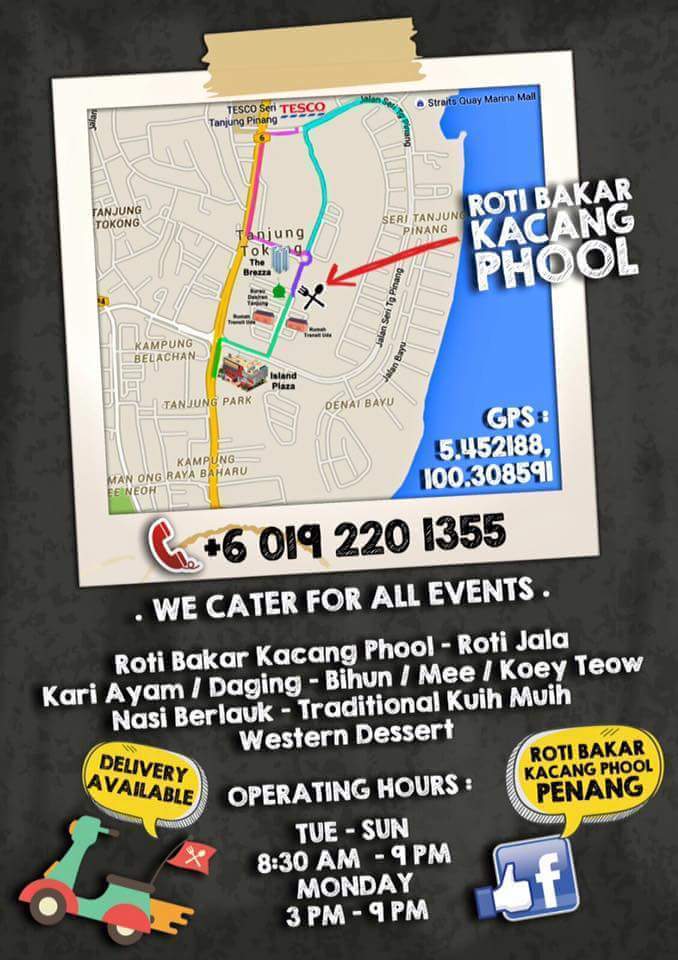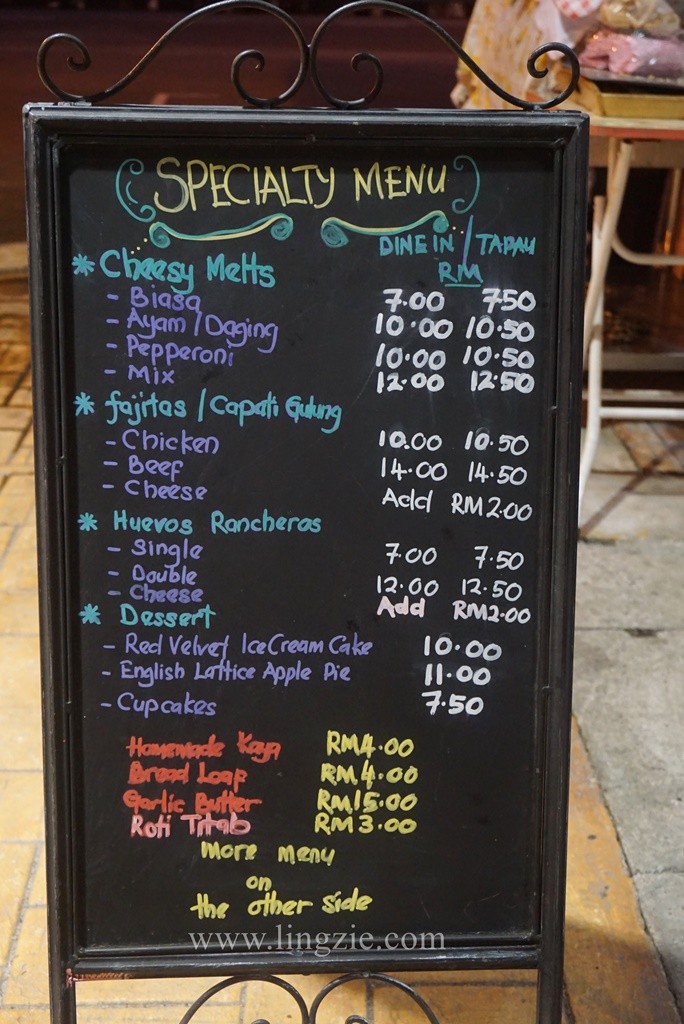 The Essentials:-
Roti Bakar Kacang Phool
Desiran Tanjung Food court
Jalan Desiran Tanjung 3, Seri Tanjung Pinang,
Tanjung Tokong, Penang
TEL: 019-220 1355
Opening Hours: Tuesday-Sunday 8.30am-9pm, Monday 3pm-9pm