Famed fast food chain Wendy's from the US is now opened at Sunrise Tower, Gurney Drive, Penang! This is Wendy's first outlet outside the Klang Valley, much to the delight of their fans up North.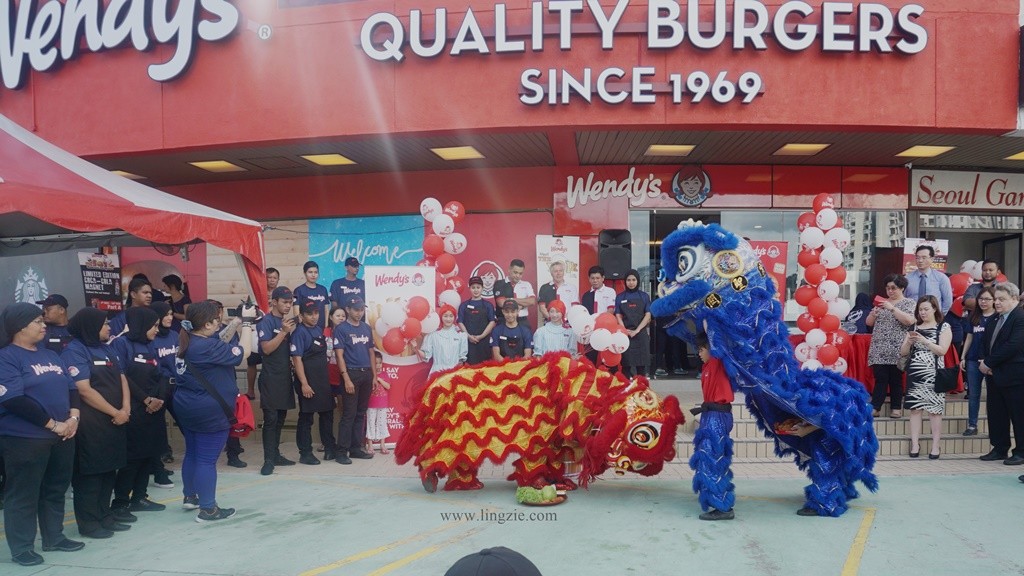 Grand opening of Wendy's Sunrise with auspicious lion dance performance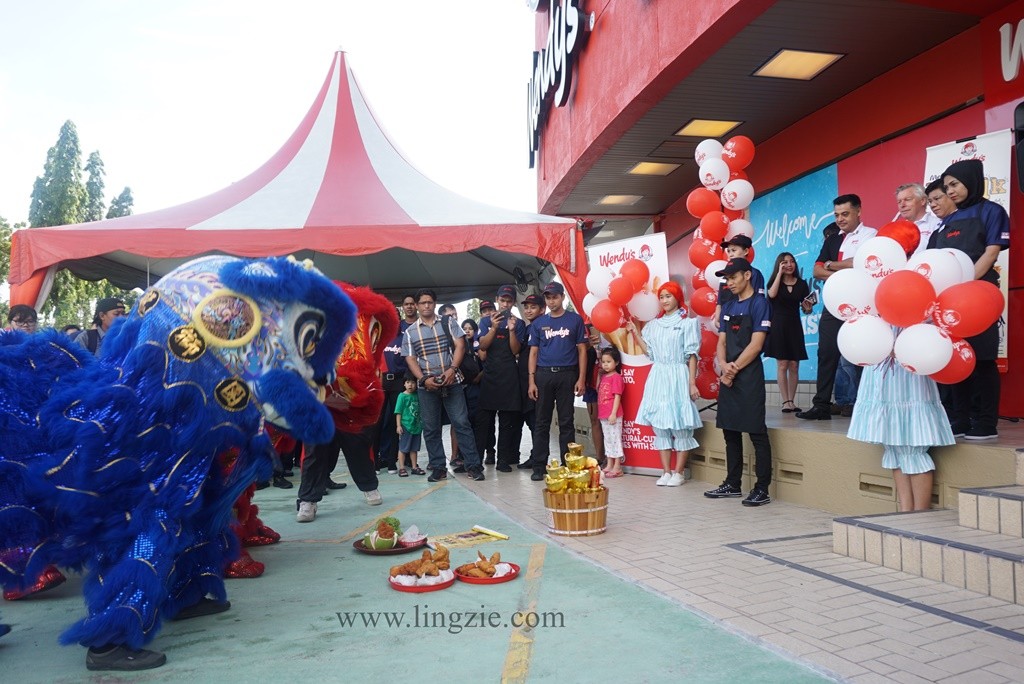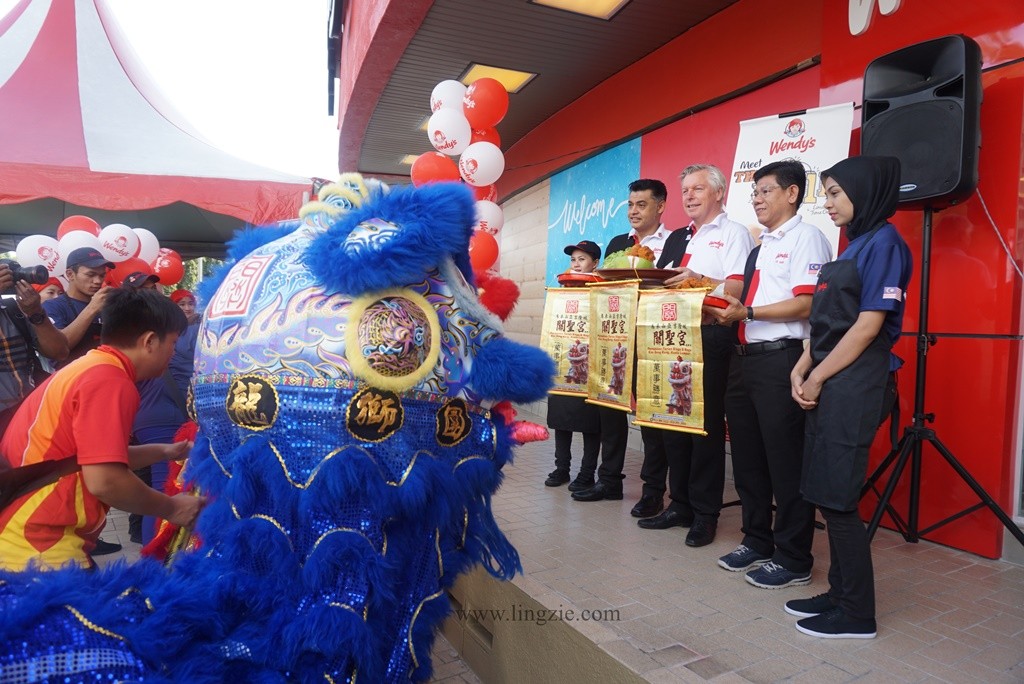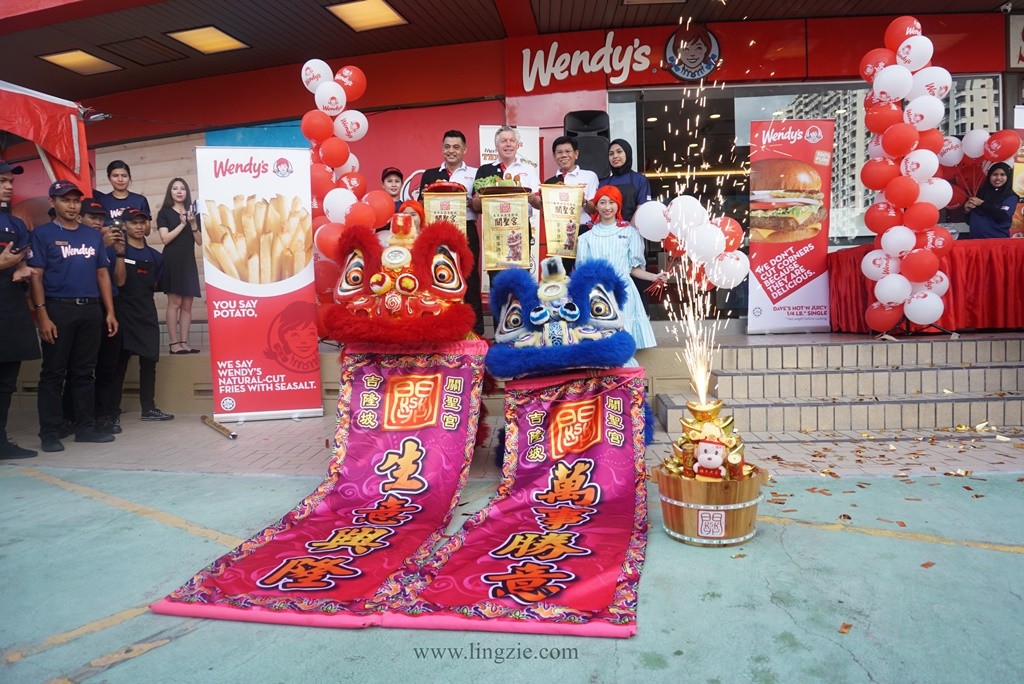 Wendy's Sunrise is now opened! With Honored Guests – Mr Sydney Quays (Director of Wendy's Malaysia),
Mr John Pain (Managing Director & Vice President, Wendy's Asia Pacific & EMEA) &
Mr Saw Yung Sheng (Deputy General Manager of Wendy's Malaysia)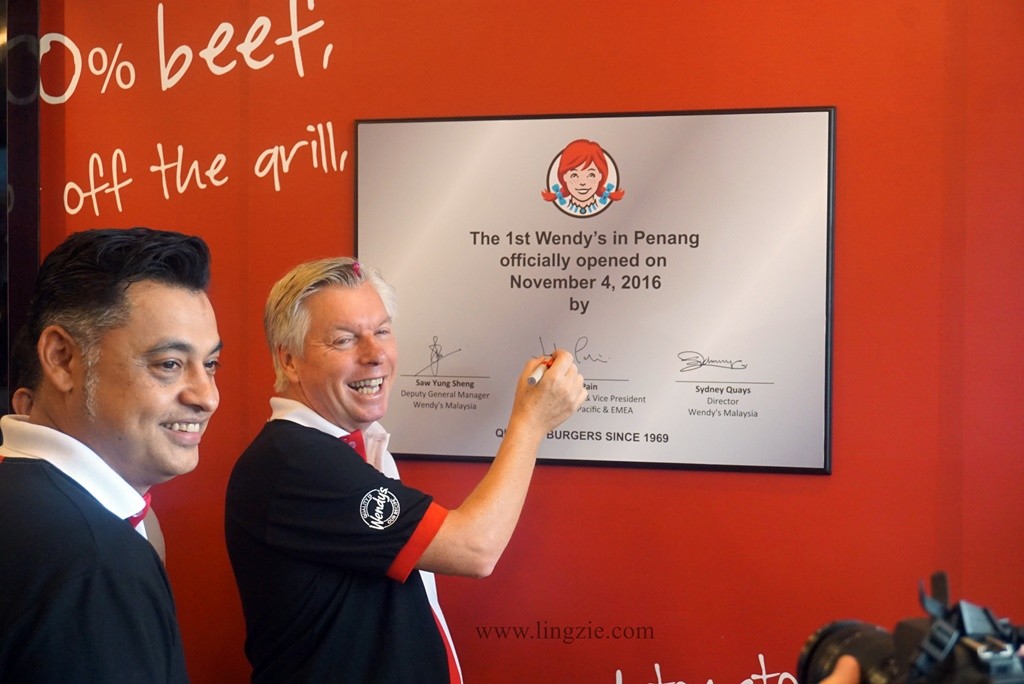 Mr John Pain putting his signature on the plaque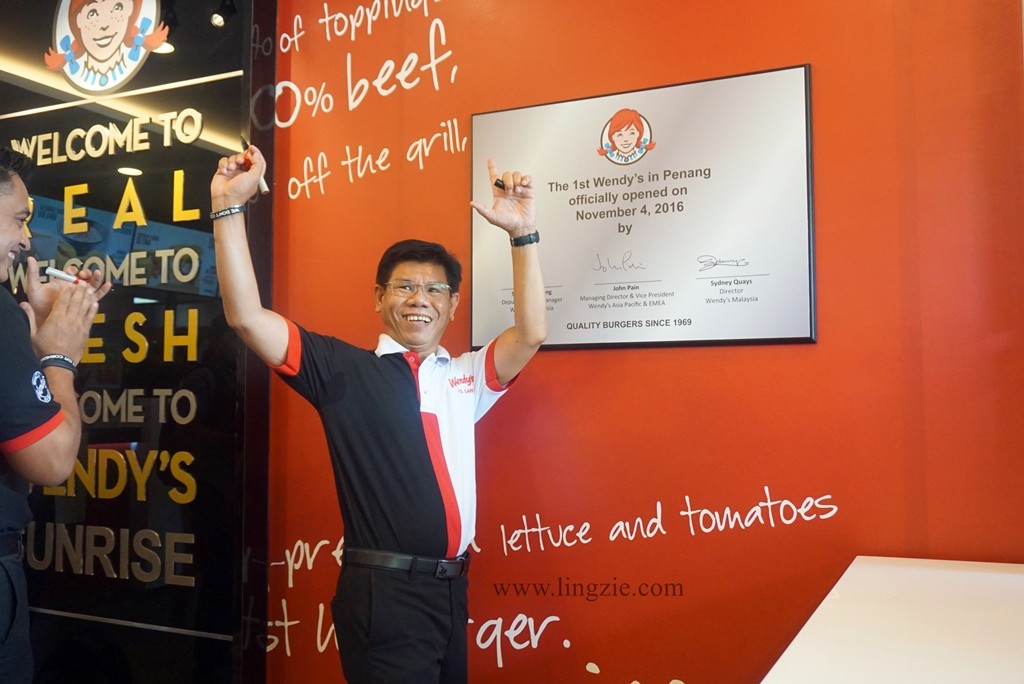 Mr Saw's turn to sign the plaque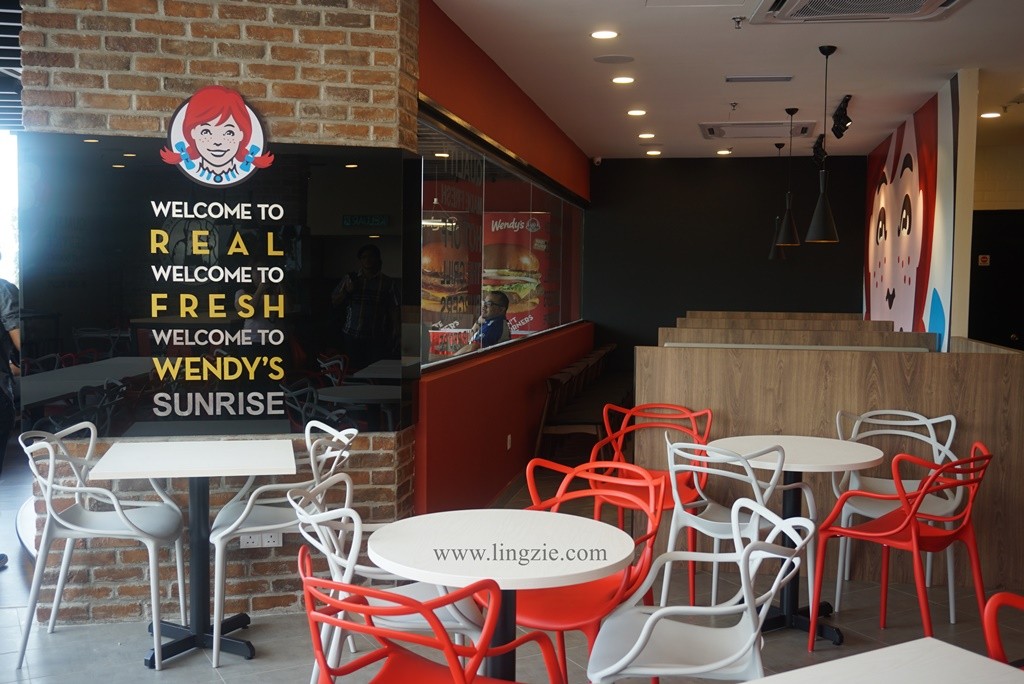 Wendy's Sunrise – upstairs seating area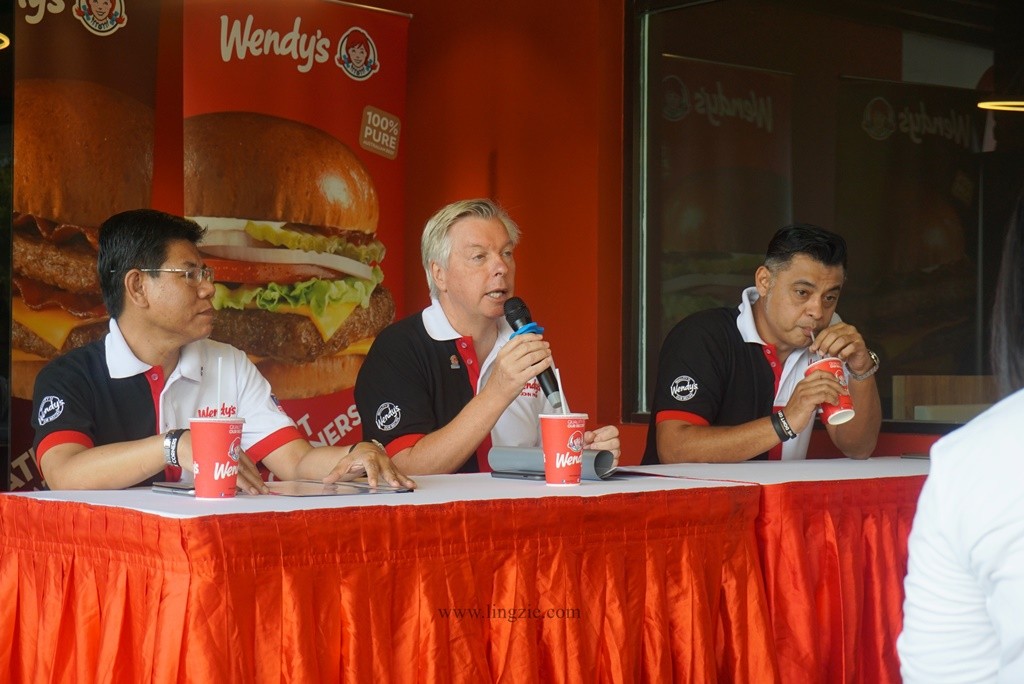 Short press conference ensued with Mr John Pain giving us some background on Wendy's and the 5 values that Wendy's upholds including Quality is our Recipe, Doing the Right Things (with regards to service), treating people with respect, profit means growth and giving back to the community
We also learnt that Wendy's is planning to open 2 more outlets soon in Penang, both on the mainland – one in Design Village and another in Juru (drive through outlet)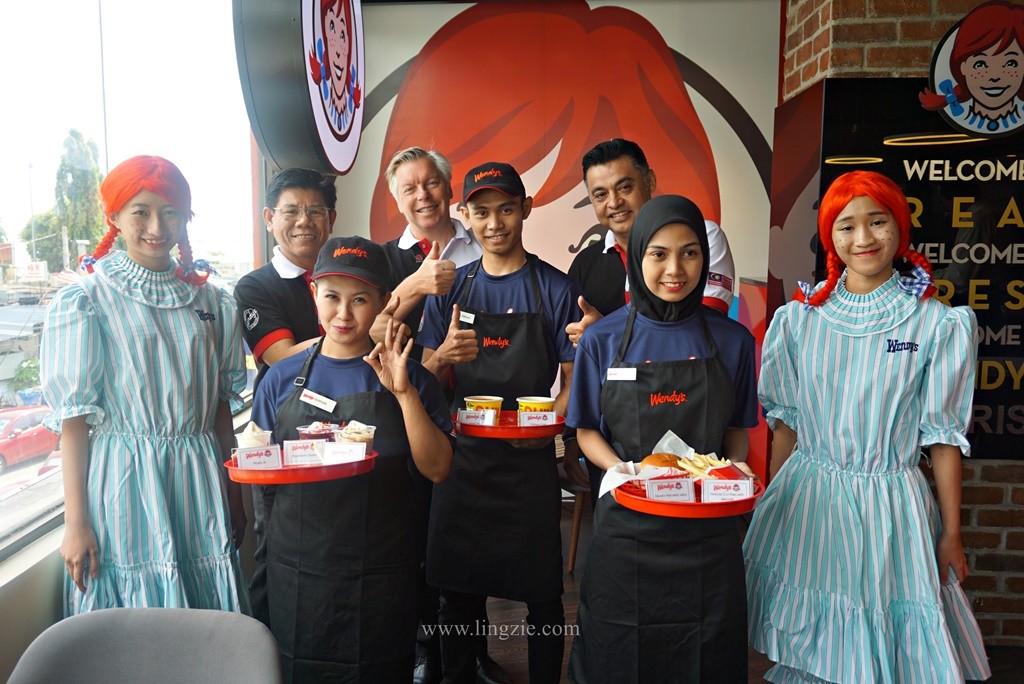 With the Wendy's models and some of Wendy's Signature products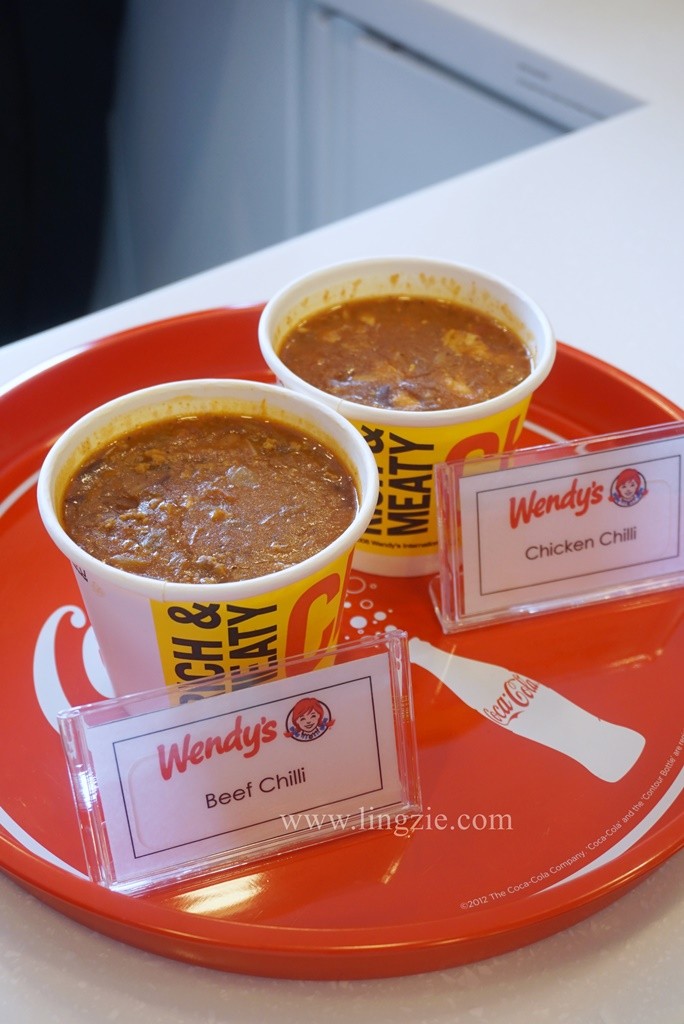 Wendy's Chilli (Beef/Chicken)
Junior RM5.50
Large RM7.00
Wendy's Chilli is something unique which I've not seen in any other fast food outlet. Their chilli consists of slow cooked chunks of meat, kidney beans tomatoes and fresh herbs in a rich and thick broth. Heartwarming and appetizing on it's own or with fries and nachos. Wendy's has launched a Chicken version of their chilli specially for the Penang outlets. I did find the chilli a bit too salty on its own so perhaps I'll have it with some nachos next time.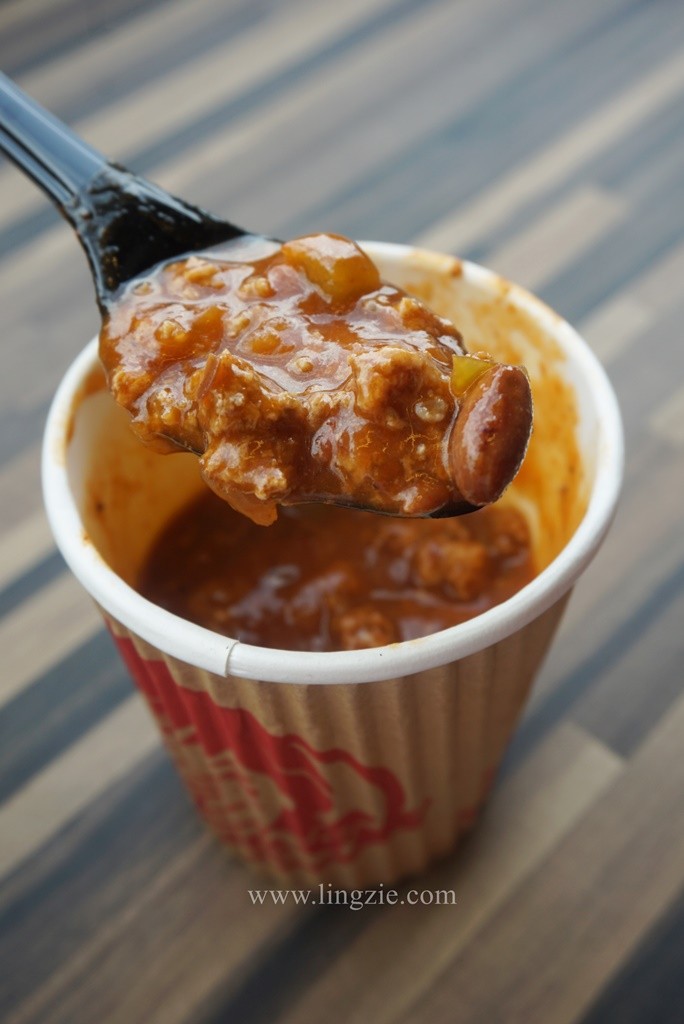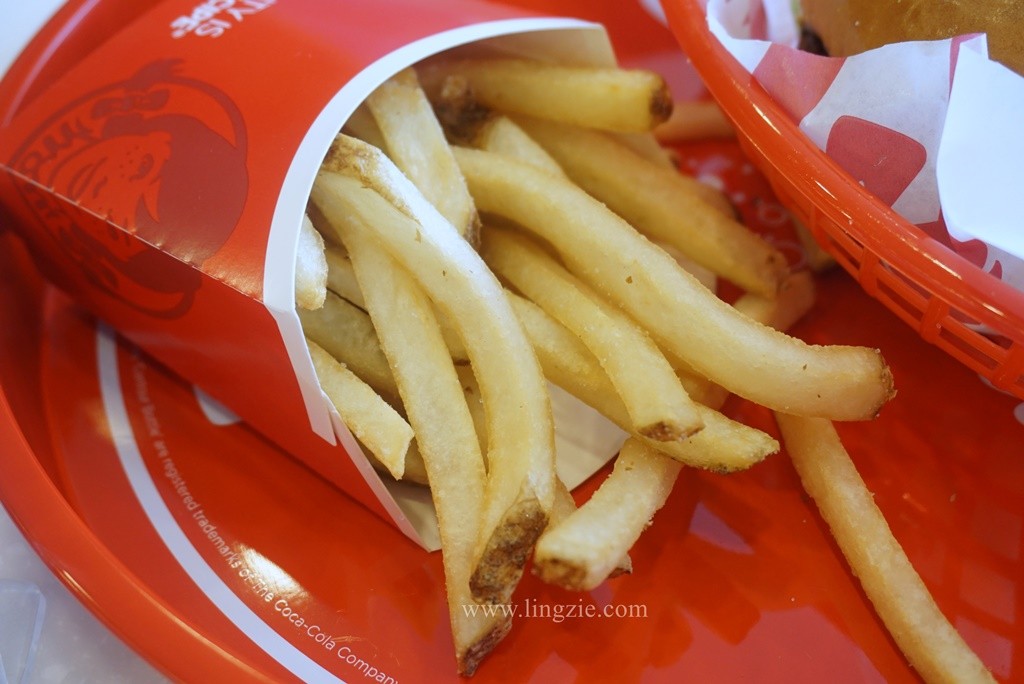 Natural Cut Fries with Sea Salt 
Small RM3.50
Regular RM4.50
Large RM5.00
The Natural Cut fries with seasalt was enjoyable. I especially liked the bits of potato skin and the soft fluffy interior of the fries contrasting beautifully with its crispy exterior. While I do note that seasalt has better taste and natural minerals, I still found it too salty for my liking so I shall order the fries sans salt (and perhaps add my own salt… hehe)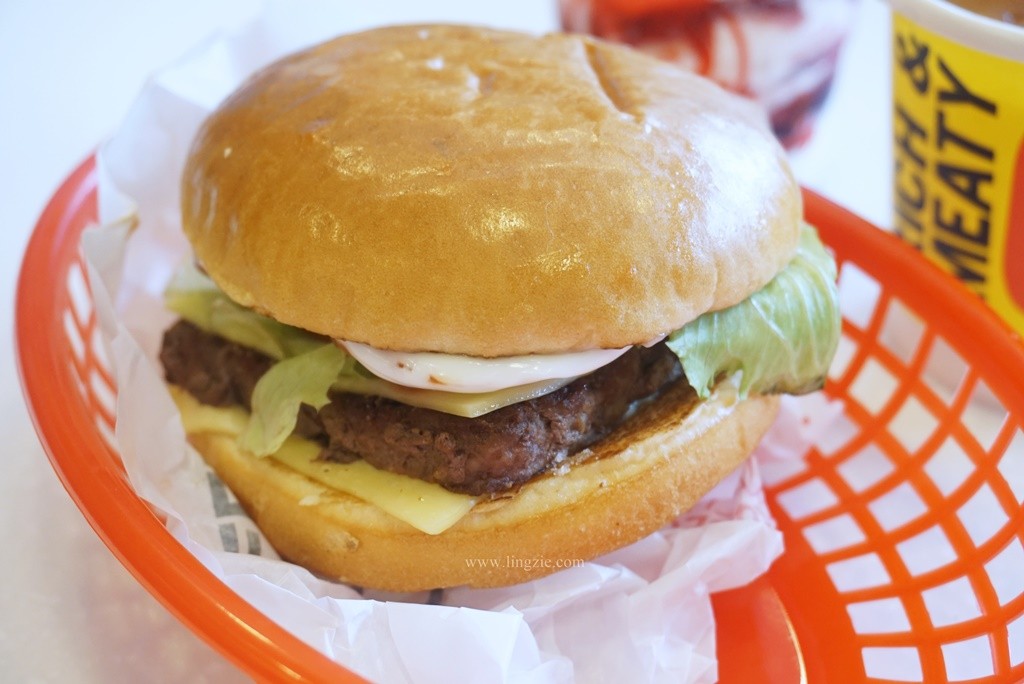 Dave's Hot N' Juicy RM10 (Single)
To make it a combo meal – Add RM4.50 (Regular) or RM6.00 (Large)
Combo meal add ons include 1 Drink & 1 Side (choose from Natural Cut Fries, Mashed Potato, Coleslaw, Chilli or Homestyle Rice)
Dave's Hot N' Juicy is the founder's signature burger since 1969 – made up of 1/4lb square beef patty, pickles, onions, tomatoes and crunchy lettuce, topped with mayo and ketchup in a Wendy's signature glazed bun. Although it looked rather ordinary, I must say that I enjoyed the juicy beef patty and the sturdy glazed bun. A good option for those who like beef burgers.
Upon browsing their menu, the Mushroom Melt Supreme (chicken/beef version available), a special promotion for Christmas, sounds very inviting too! Do catch this special burger which will be available from mid Nov til end of the year!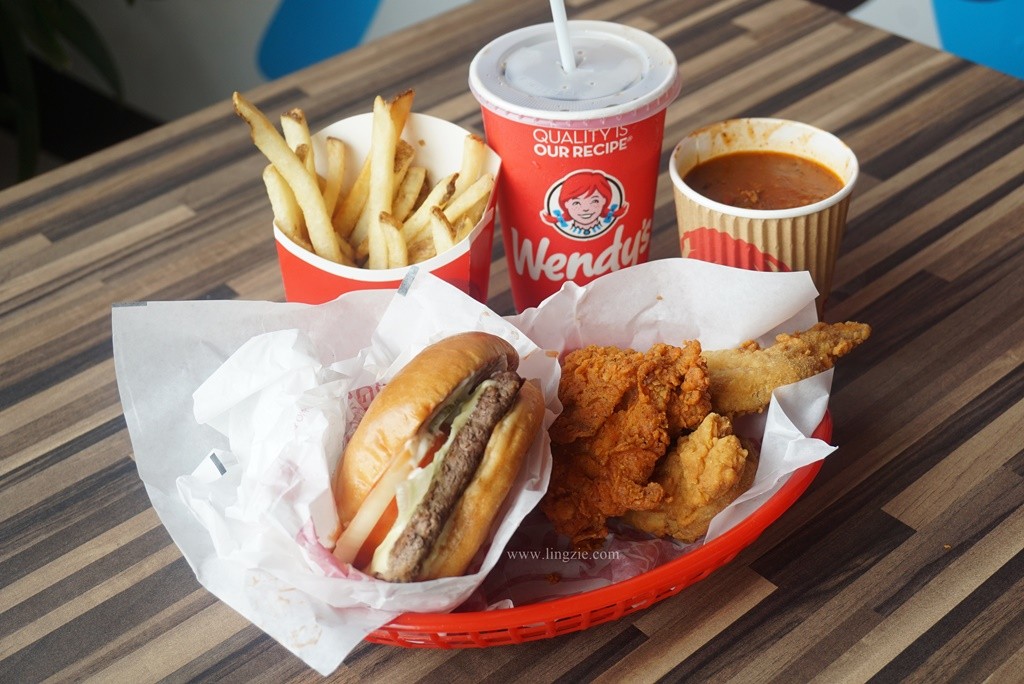 Wendy's Fried Chicken (Regular/Spicy) 2pcs RM9.00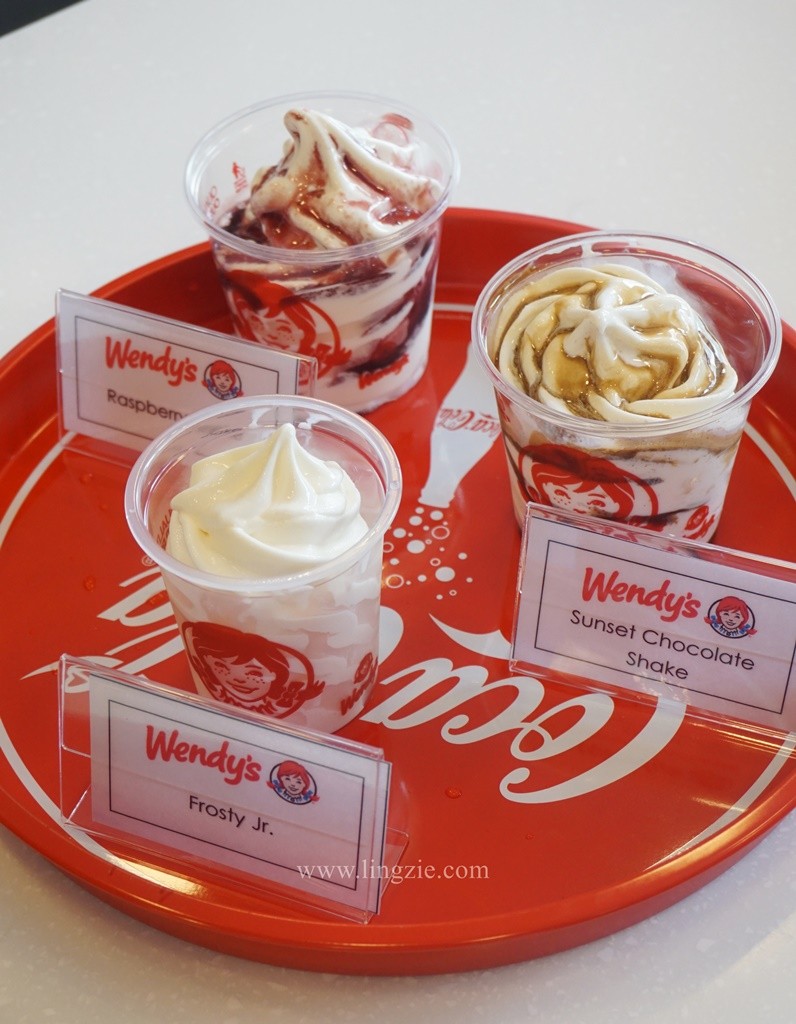 Wendy's Frozen Desserts 
Raspberry Shake RM5.50
Sunset Chocolate Shake (new & only available at Wendy's Sunrise!) RM 5.50
Frosty Jr. RM3.50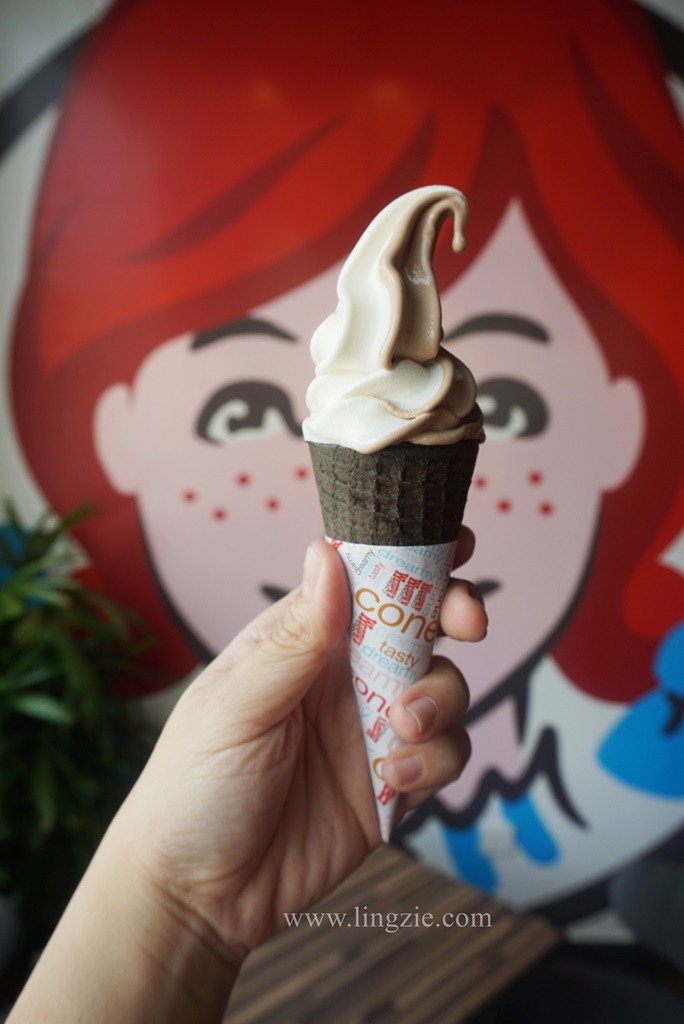 Frosty Cone RM1.50
Yay for twist flavour and that chocolate cone!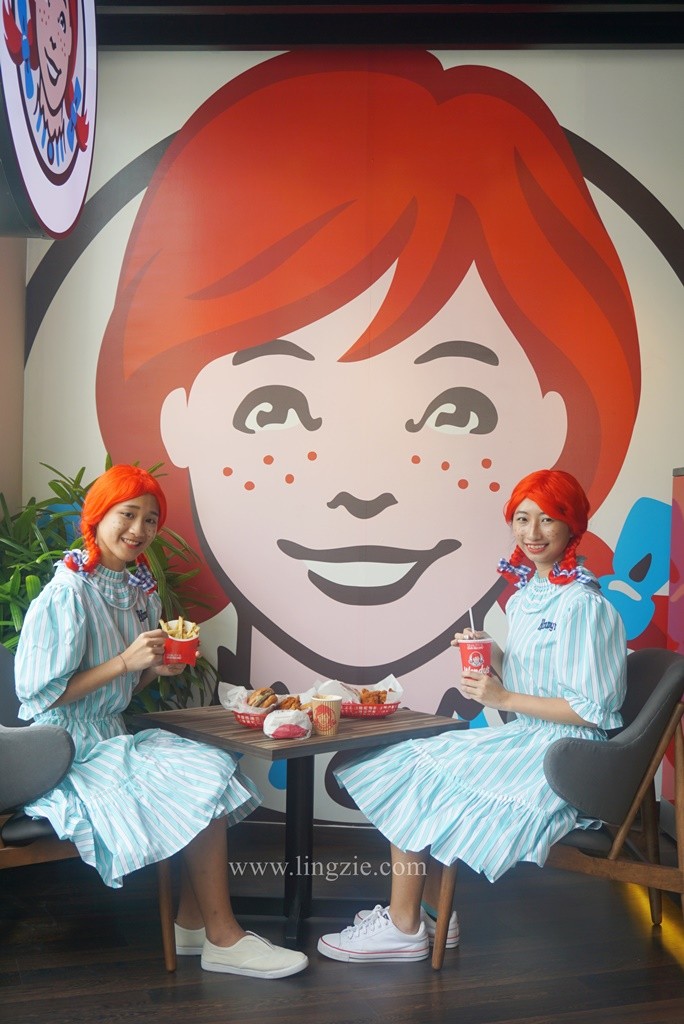 Wendy's has some other pretty exciting things on the menu including hot dogs (my favourite!), loaded fries, Salted Egg Yolk Chicken Burger and even garden salads for those who prefer something healthier.
Wendy's Sunrise is opened from 8am-2am daily. Some breakfast items are available including Bubur Sunrise (RM5) and Egg Sunrise (RM4.50)
*Many thanks to Wendy's Sunrise for extending this invitation
The Essentials:-
Wendy's Sunrise
Sunrise Tower,
Persiaran Gurney, 10250 Gurney Drive, Penang
Opening Hours: 8am-2am DAILY