Frequent visitors to Gurney Paragon would have noticed that Ben's has been replaced by Plan b. And recently, I was fortunate enough to be invited to check out the new Plan b. at Gurney Paragon featuring a new approach to fuss free creative all-day dining.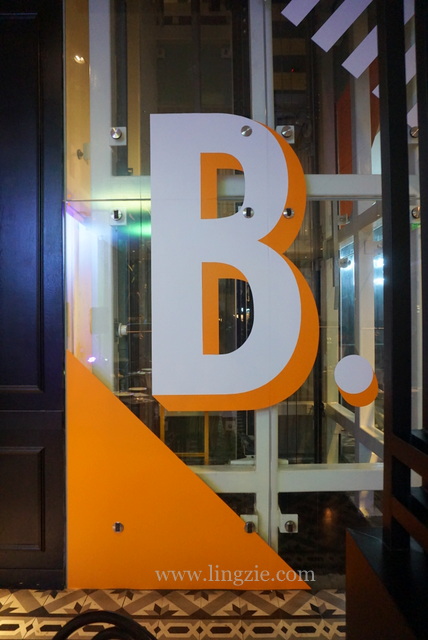 It was a night of fun and good food as we noshed to the good vibes provided by Dj Ramsey Westwood. Plan b.'s concept is to bridge people and food and they aim to be your new local hang out.
Did they succeed? Well, let's check out their new offerings shall we? 🙂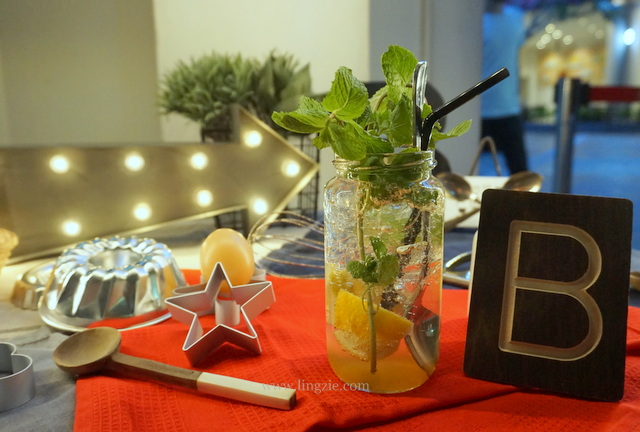 Elderflower Mint Lemonade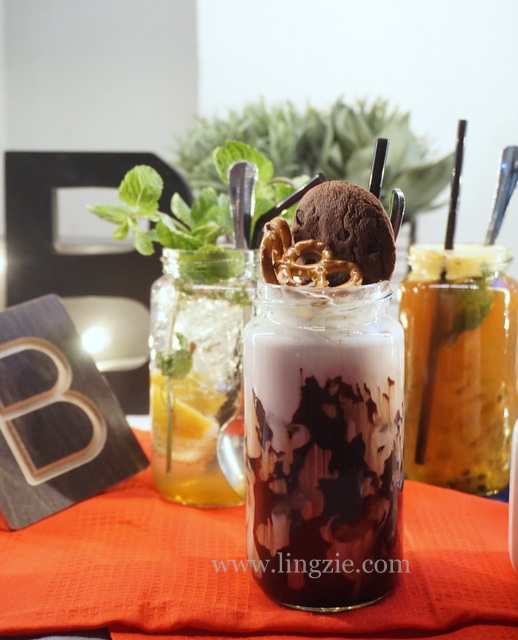 Signature Drinks: Elderflower Mint Lemonade RM12 (Left), Iced Chocolate RM10 (Center), Passionfruit Iced Tea RM10(Right)
Out of the 3 drinks we had that night, my favourite was the Passionfruit Iced Tea – tangy and vibrant, it was not overly sweet and I found it refreshing indeed. The Elderflower Mint Lemonade overpowered me a lil for I am not a fan of fizzy based drinks but my dining partners did not seem to mind this drink. Meanwhile, the Iced Chocolate fared quite well but the chocoholic in me would have preferred a stronger chocolate taste.
I must say that all 3 drinks are stunning to look at, especially the Iced Chocolate so top marks for presentation!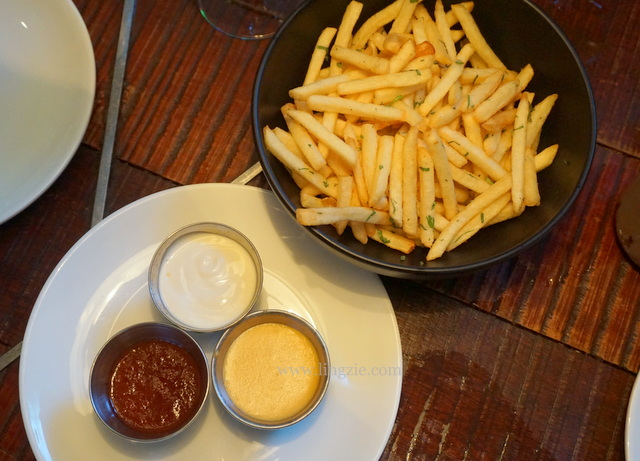 Skin on Fries with Dip – Salted egg, Singapore Chilli & Lime Mayonnaise RM9
To kick start the night, we got treated to an indulgent bowl of Skin on Fries. Now, these fries may look rather ordinary but do not be fooled! The fries were delicious with the various dips, my favourite being the sweet & sour singapore chilli dip. Thought the rich and creamy salted egg dip came in a very close second. The lime mayo was not too shabby as well. But hands down, singapore chilli for me!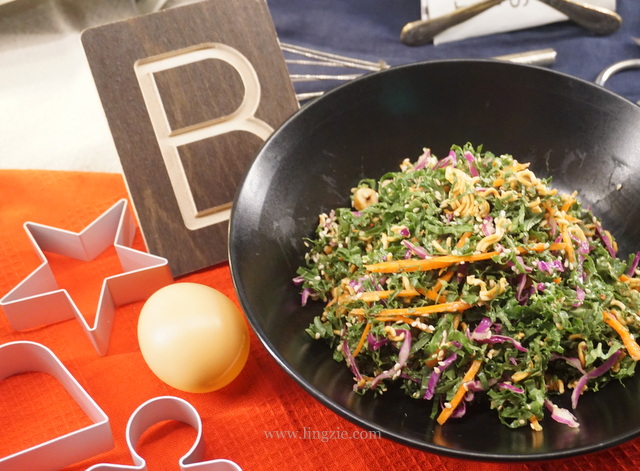 Kristy's Krunchy Kale Salad RM18
Next up, a salad! Kale has recently been hailed as a nutritious super food and almost every green smoothie recipe I've seen of late incluldes kale. Since this vegetable is rarely found in Penang, I was delighted to see this salad on the menu. And even more delighted when I took a bite. Dressed in a peanut-y sesame dressing, the salad was light yet indulgent due to the creamy dressing. Plus it's got a lovely crunch from our favourite childhood snack – mamee!
This dish is healthy and playful all at the same time, and a winner in my books.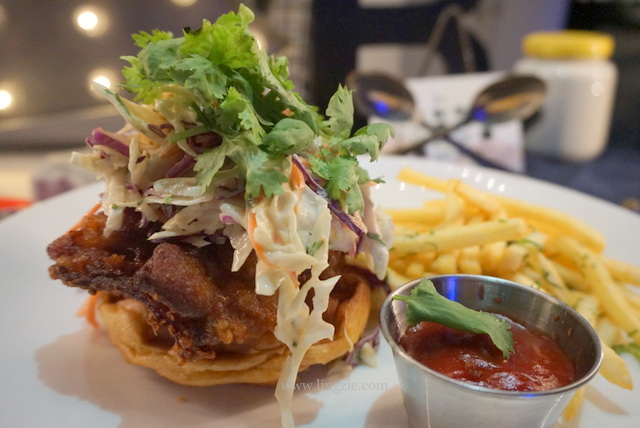 Buttermilk Fried Chicken RM33
Normally I would never order fried chicken at a restaurant for fear of it being overly greasy or too dry from being fried to death. So I approached this dish with apprehension. However, I was delighted to find that Plan b.'s version was crunchy on the outside and very juicy on the inside! The crunchy skin was well seasoned and paired very well with the accompanying slaw. The waffle underneath was rather chewy and bread-y which reminded me more of donut rather than a fluffy waffle. Nevertheless, I would still recommend this for anyone with a fried chicken craving.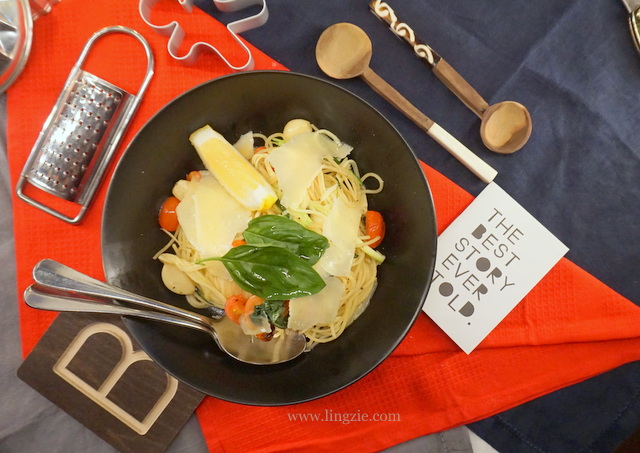 Zucchini Spaghettini RM22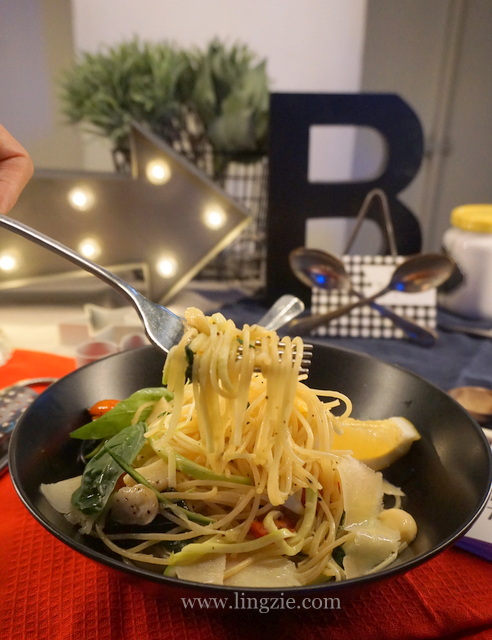 Meanwhile, the Zucchini Spaghettini got nods of approval all round. The spaghettini was perfectly al-dente. And although this was a vegetarian dish, I hardly missed the lack of meat at all. The shards of parmesan elevated the dish while the blistered cherry tomatoes gave it a juicy sweetness.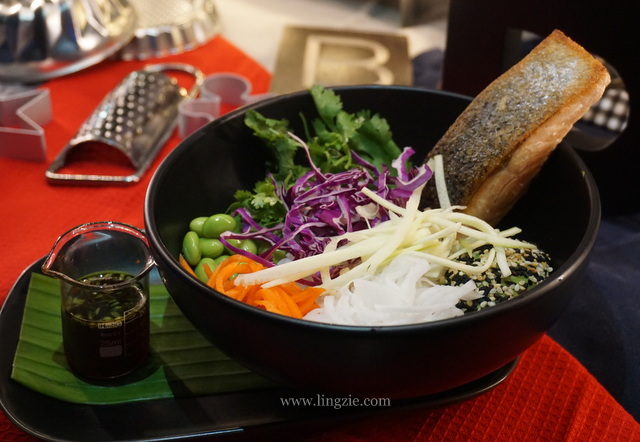 Asian Salmon Salad Rice Bowl RM33
The Asian Salmon Salad Rice Bowl is perhaps my favourite dish of the night. The salmon was a lovely pink on the inside. When mixed all together, each mouthful was a burst of flavours – edamame, avocado, furikake and greens. The chilli soy dressing brought the dish together.  Definitely a healthy option for those who are watching their waistline.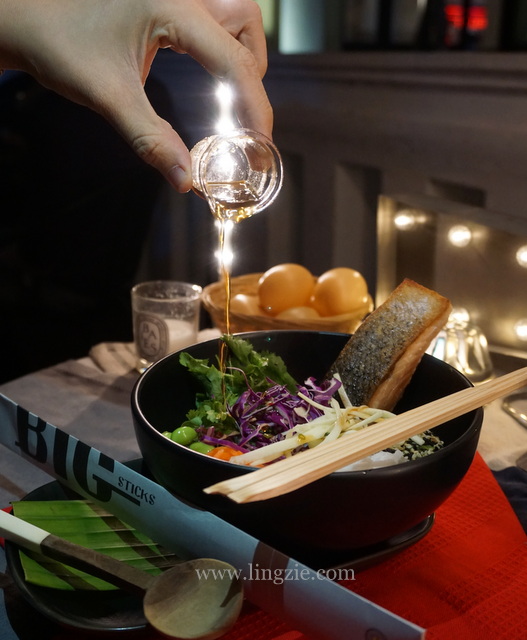 Next, we moved onto desserts…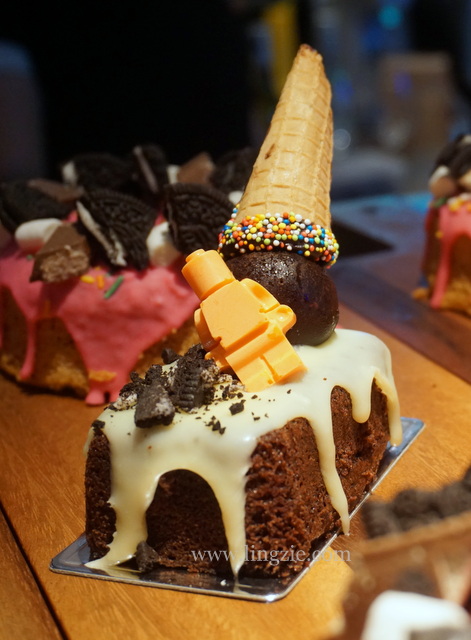 Jaffa Cake RM15
The Jaffa cake was a lovely rich chocolate cake with chocolate orange ganache in the center.  I loved the playful presentation and the lil cake pop on top too!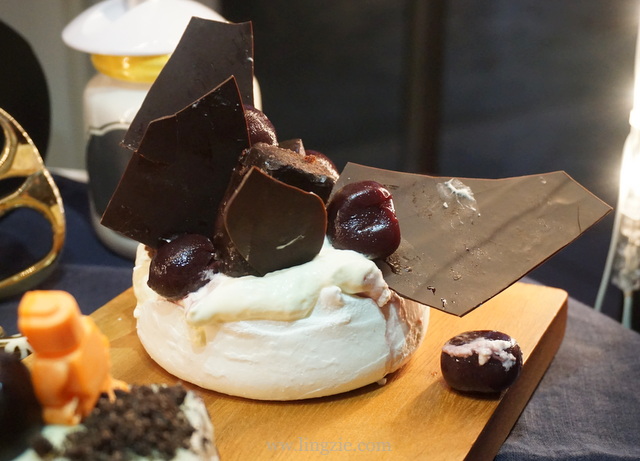 Black Forest Pavlova RM16
Meanwhile, the Black Forest Pavlova was mediocre. It was not overly sweet but I felt that the pavlova did not have enough melt in your mouth quality. Perhaps the meringue disc was slightly too crispy.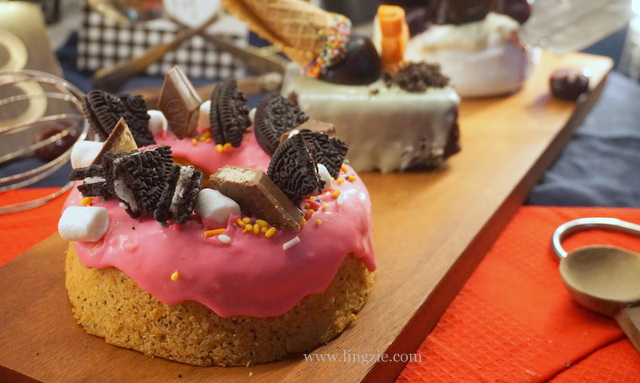 Springfield Donut RM16
 Finally the Springfield Donut was a sight to behold, however we found it rather lacklustre.
Overall I would say that the mains impressed us much more than their desserts. But I do note other interesting dessert items in their repertoire such as the Salted Egg cheesecake and Banoffee Tart on Crack which I would love to try on my next visit!
Many thanks to Plan b. for a fun filled night of whimsical gastronomy & good vibes!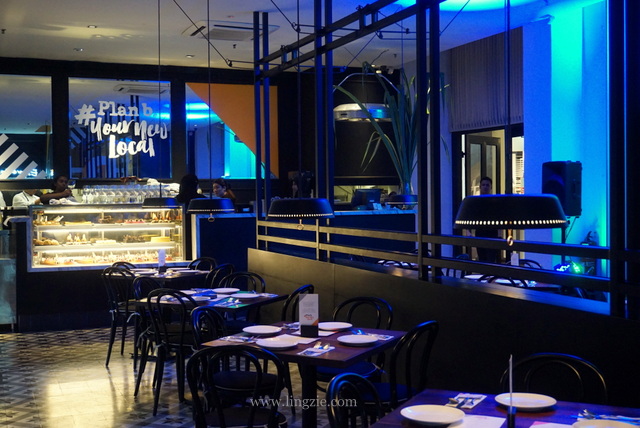 Plan b.
163C-1-03 & 163C-1-04 Pesiaran Gurney
Gurney Paragon
TEL: 04-2288909
Opening hours: 11am-10pm Daily