I first discovered Paddington House of Pancakes at The Curve in Mutiara Damansara a few years back. I immediately fell in love with the place and the food. After that, my friends and I have enjoyed many a cup of hot chocolate there, as we exchanged gossip and laughs over stacks of wonderful pancakes.
At that time, I lamented to my KL friends that I was so deprived in Penang. But my deprivation ended when Paddington House of Pancakes opened its doors to food loving Penangites at Queensbay Mall. I had no doubt that it would be a hit!
However, we tend to take things found in our own backyard for granted and I soon forgot about this place as I went on to seek out other foods.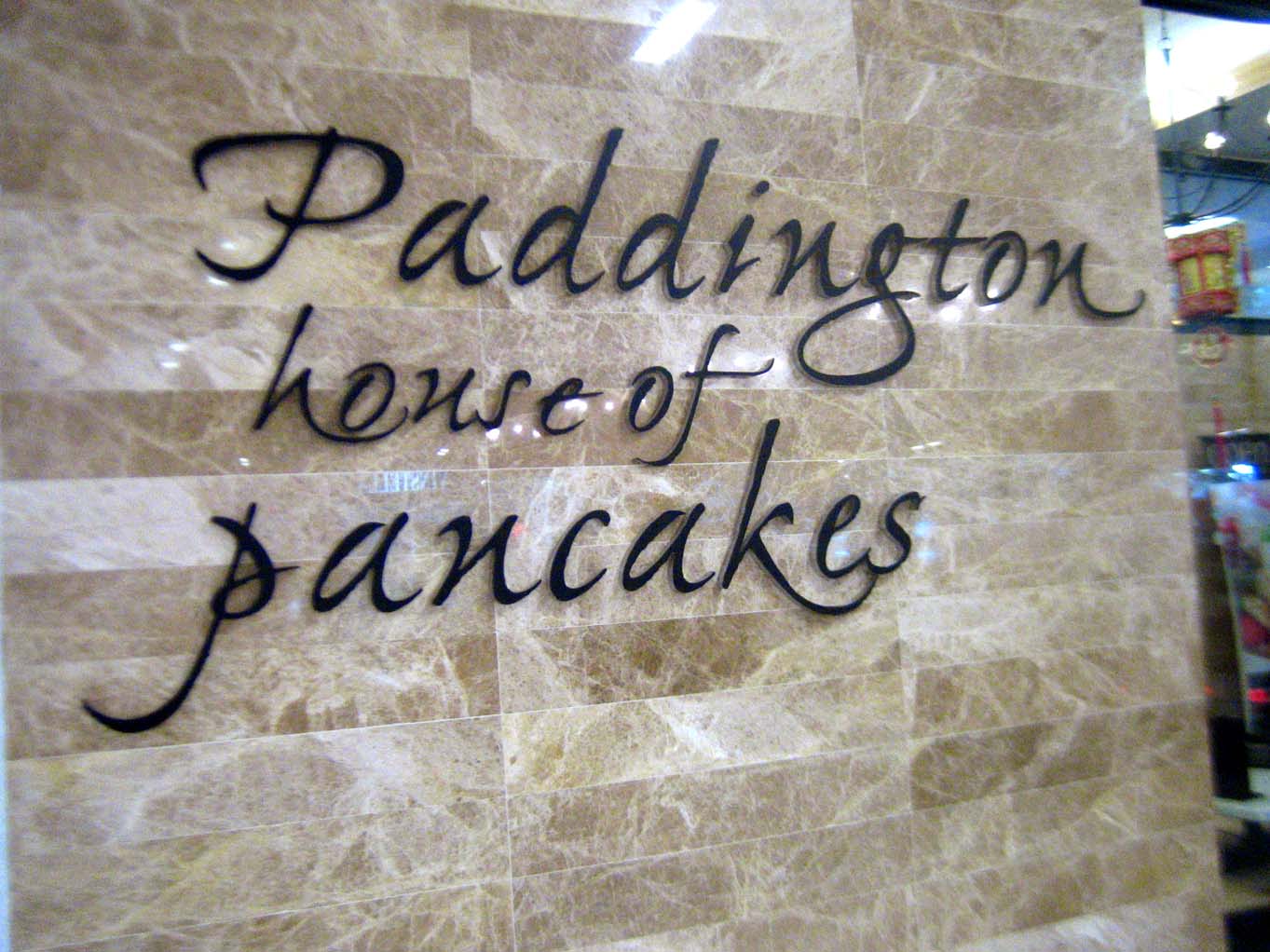 Even so, when I was invited for a meal there recently, I immediately said yes! And so, my family and I fought through horrendous Friday evening traffic, salivating as we dreamed of those soft fluffy pancakes!
Upon arrival, an 'argument' ensued amongst us as we fought over which pancake to order, each lobbying for their own favourite. I seem to have this 'problem' every time because there are just sooo many choices and everything looks so good! The many different varieties of pancakes available further adds to the 'confusion' (in a good way, of course). We finally decided to order 3 savoury pancakes and 1 sweet one.
Soon after ordering, our drinks were served. The Fizzy Berry came first – a sour pick me up with a bit of pizazz from what tasted like Sprite.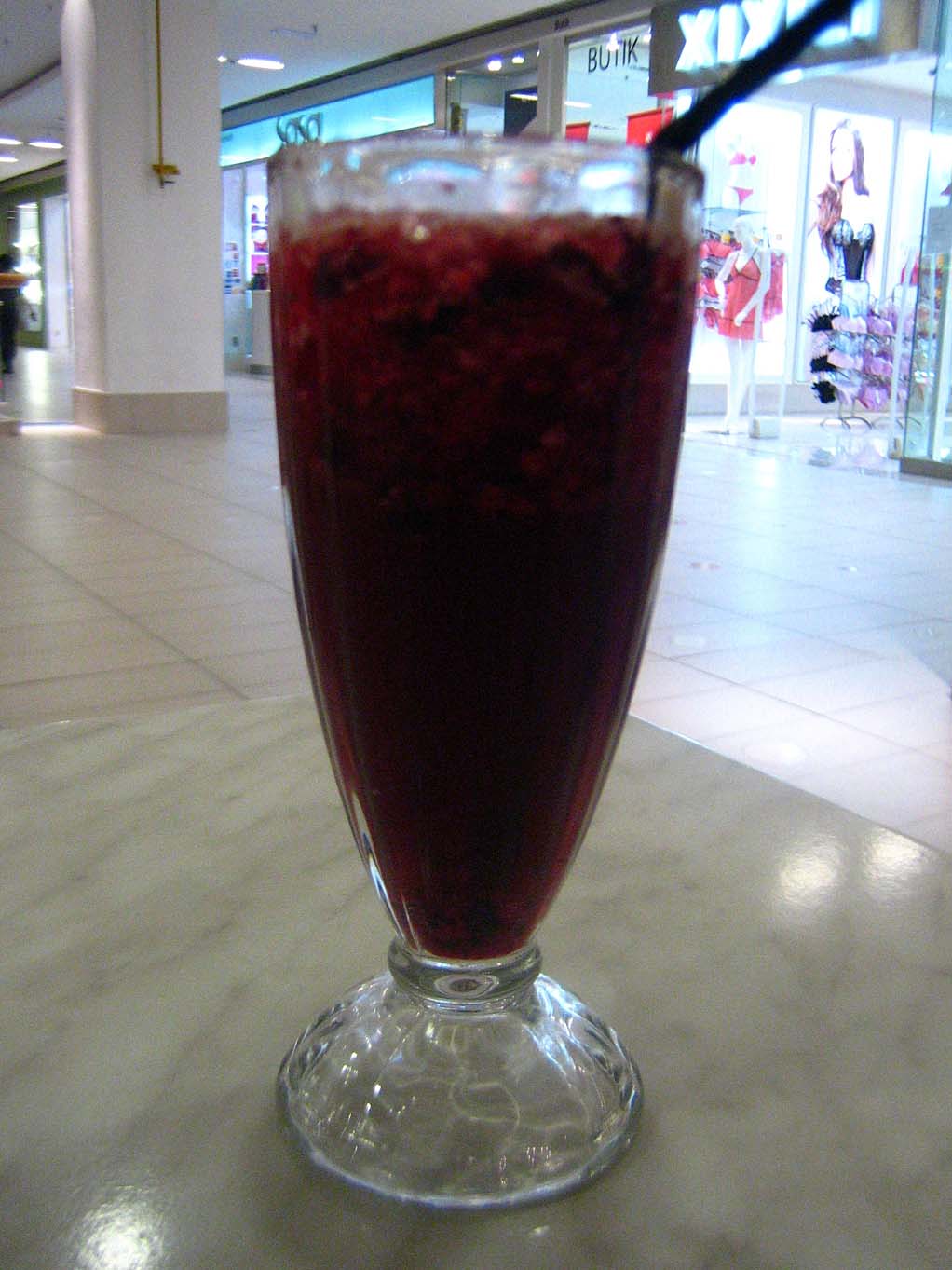 Then came my favourite Hot Chocolate with Marshmellows. In the foreground is the Vienna Coffee – my mom's favourite due to the generous helping of whipped cream on top!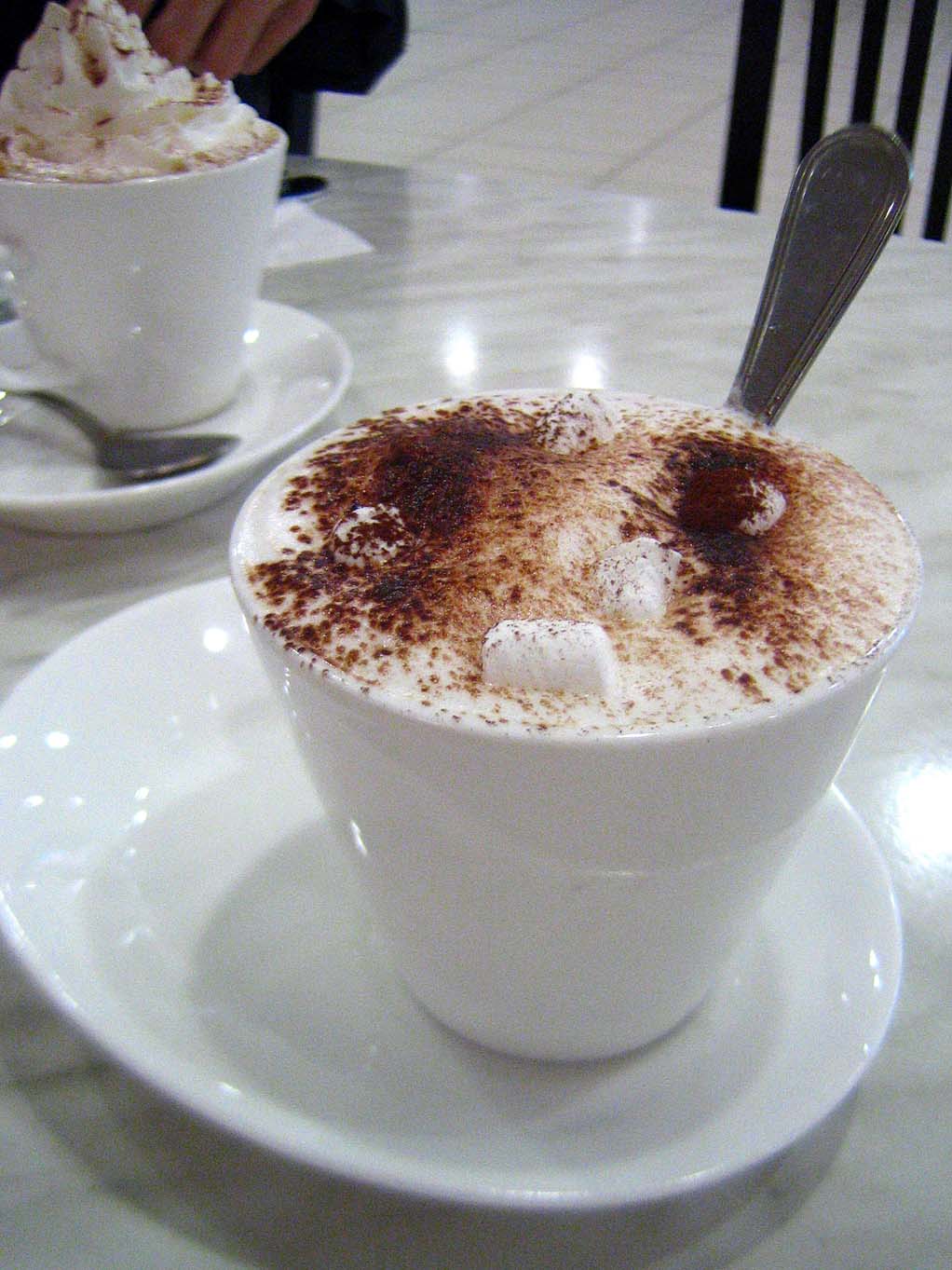 As we sipped our drinks, we waited in anticipation for our pancakes. The first to arrive was the sweet pancake! We forgot to ask for the sweet one to come last. So if you really do not like mixing up the sweet and savouries please do remember to tell the waiter to serve it after the savouries.
Our sweet pancake was a pannekoek (thin pancakes kinda like crepes) chocolate and peanut butter roll served with lots of whipped cream and chocolate ice cream (No. 810 on the menu).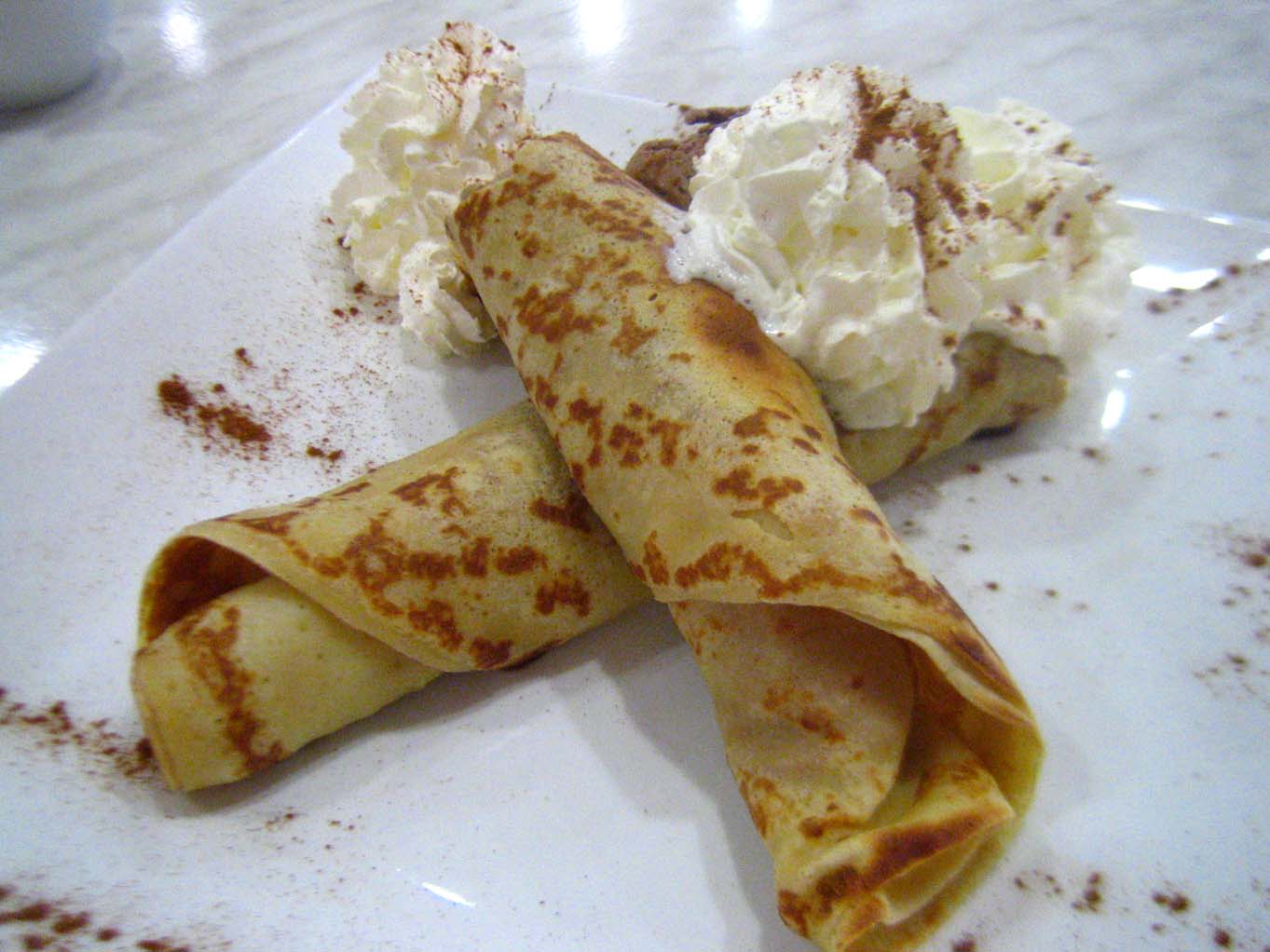 Everyone dug in with much delight, savouring the rich chocolate and peanut butter taste.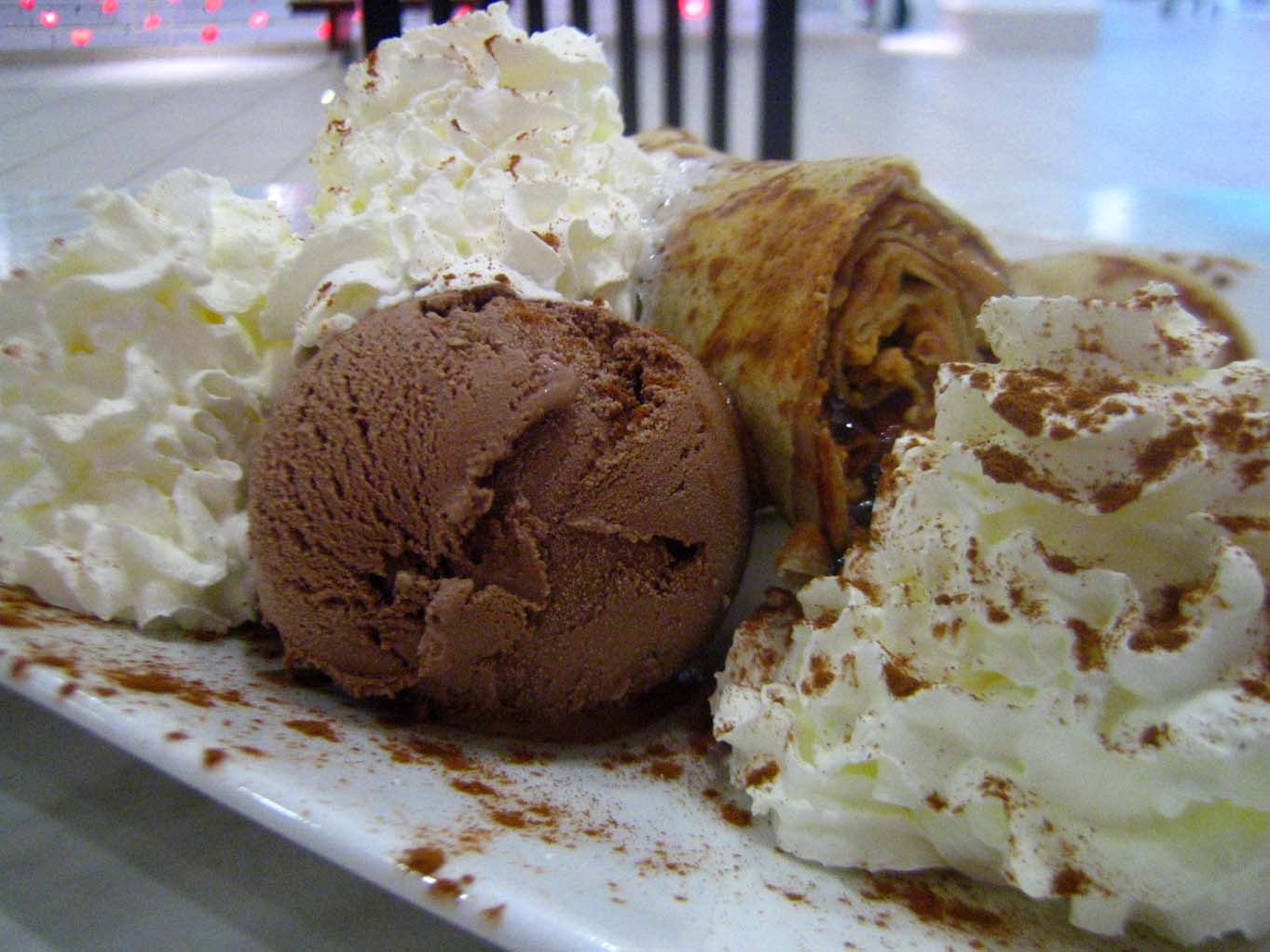 Look at that sinfully good whipped cream… (not gonna think about the inches added to waist and just eat and worry about it later!!)
Next up came our savoury pancakes. We had the Chicken and basil in tomato sauce blintzes (No. 313 on the menu)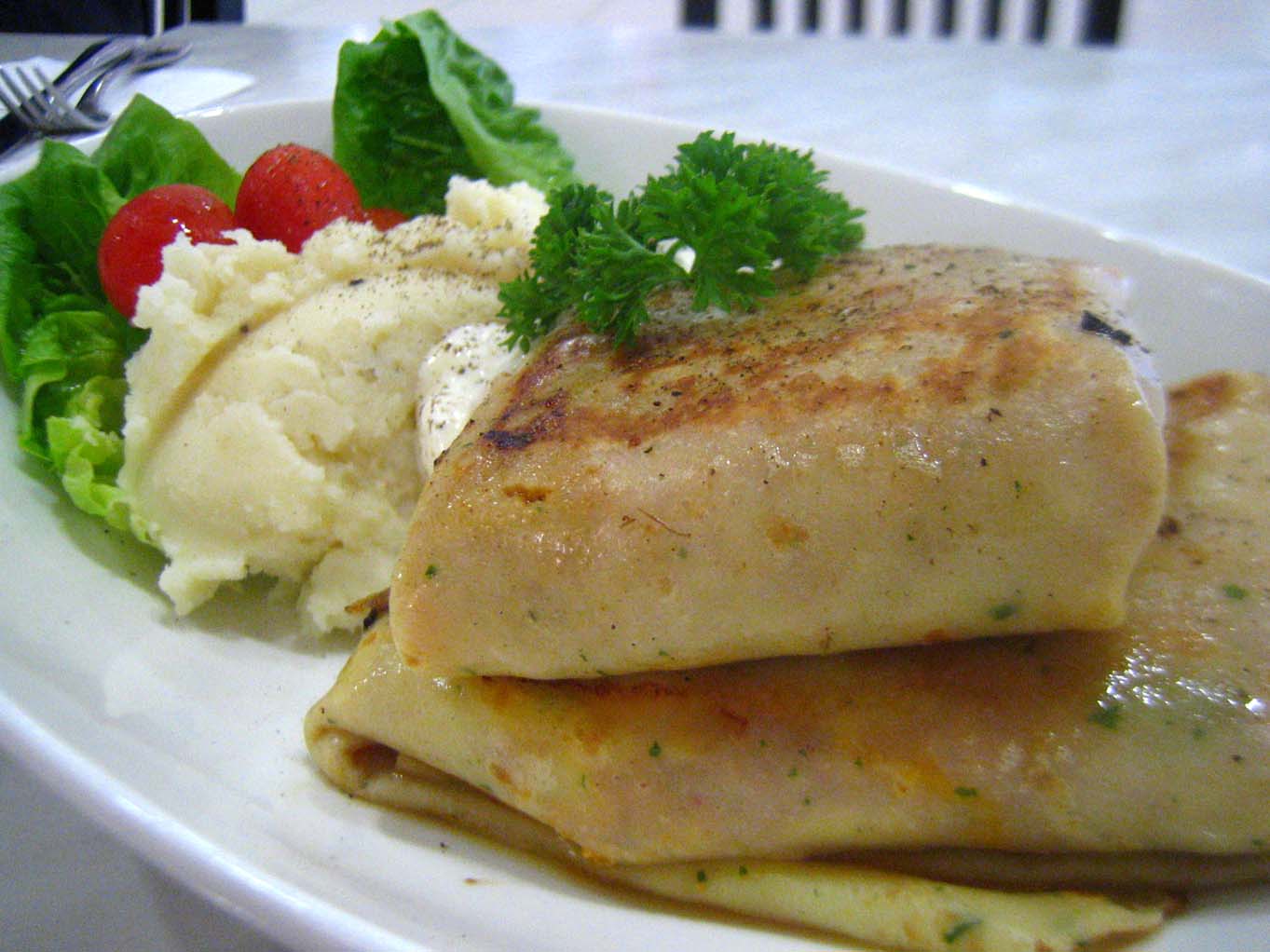 The pancake was very light and soft and complimented the tomato based chicken very well. The taste and texture reminds me of lasagna.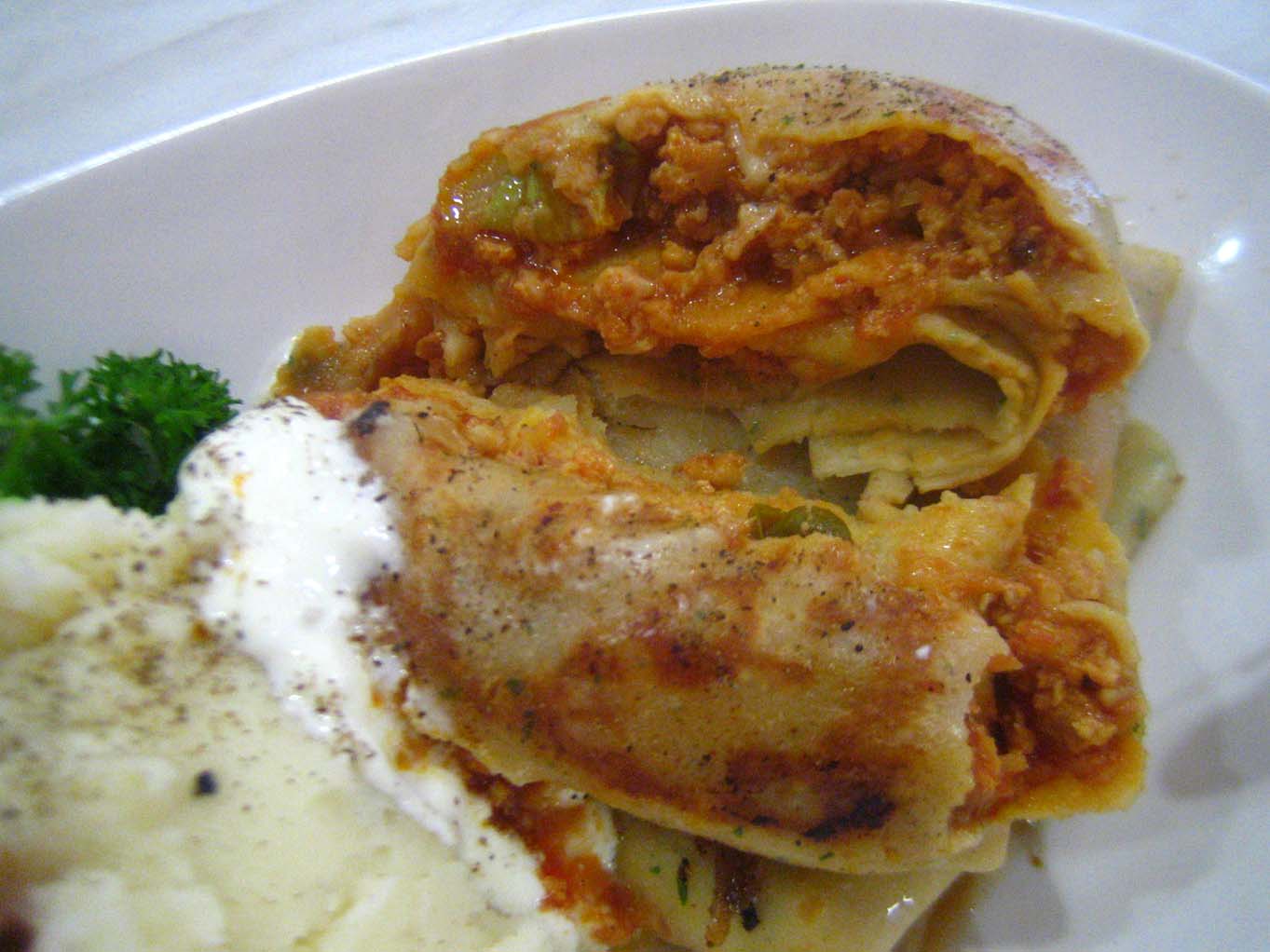 Next up was the american stacks. We ordered the one with gourmet cheese sausage, hash browns and beef salami (you can also opt for the chicken version). This was No. 406 on the menu.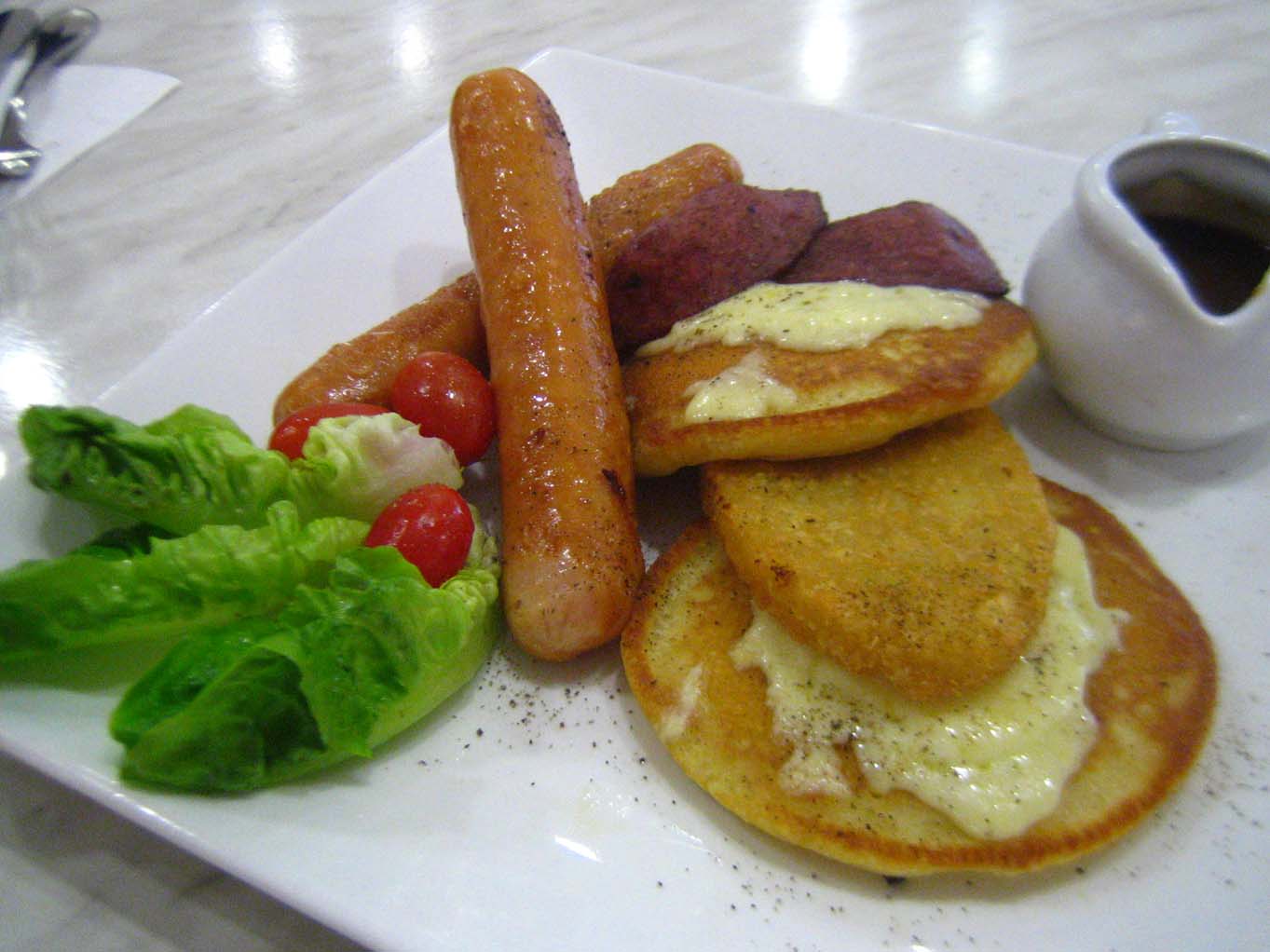 The gourmet cheese sausage was very very good! Thick salty meat oozing with cheese. We couldn't get enough of it despite it being a bit too salty for me usually. I found the beef salami a bit dry to taste. But otherwise, we just loved this! My younger sister kept saying that it was delicious.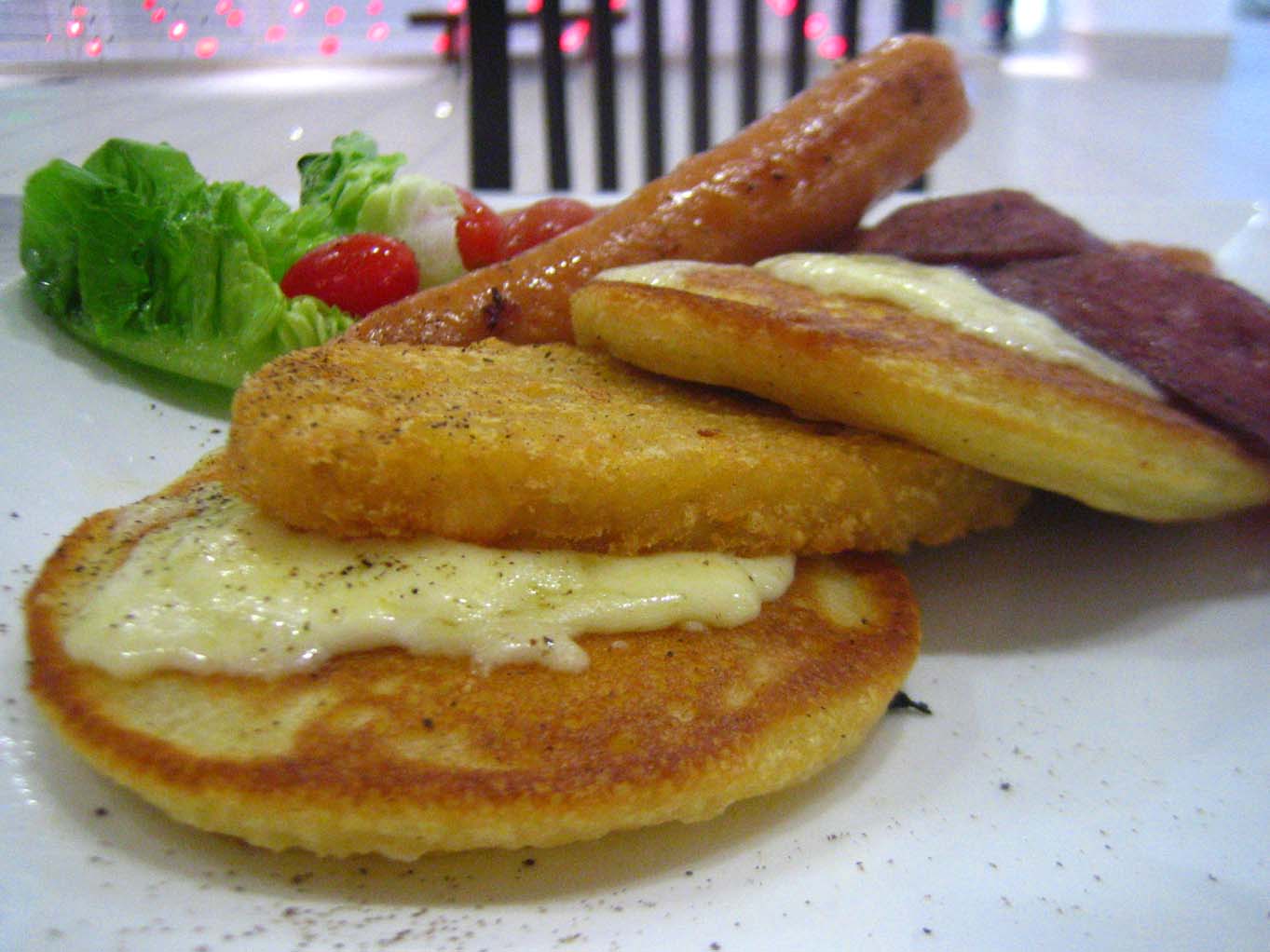 Finally we had the San Francisco (No. 212 on the menu) – dory fish fillet served a pannekoek pancake rolled up with fresh shredded vegetables. It comes with tomato sauce served on the side. A light, healthy and tasty dish.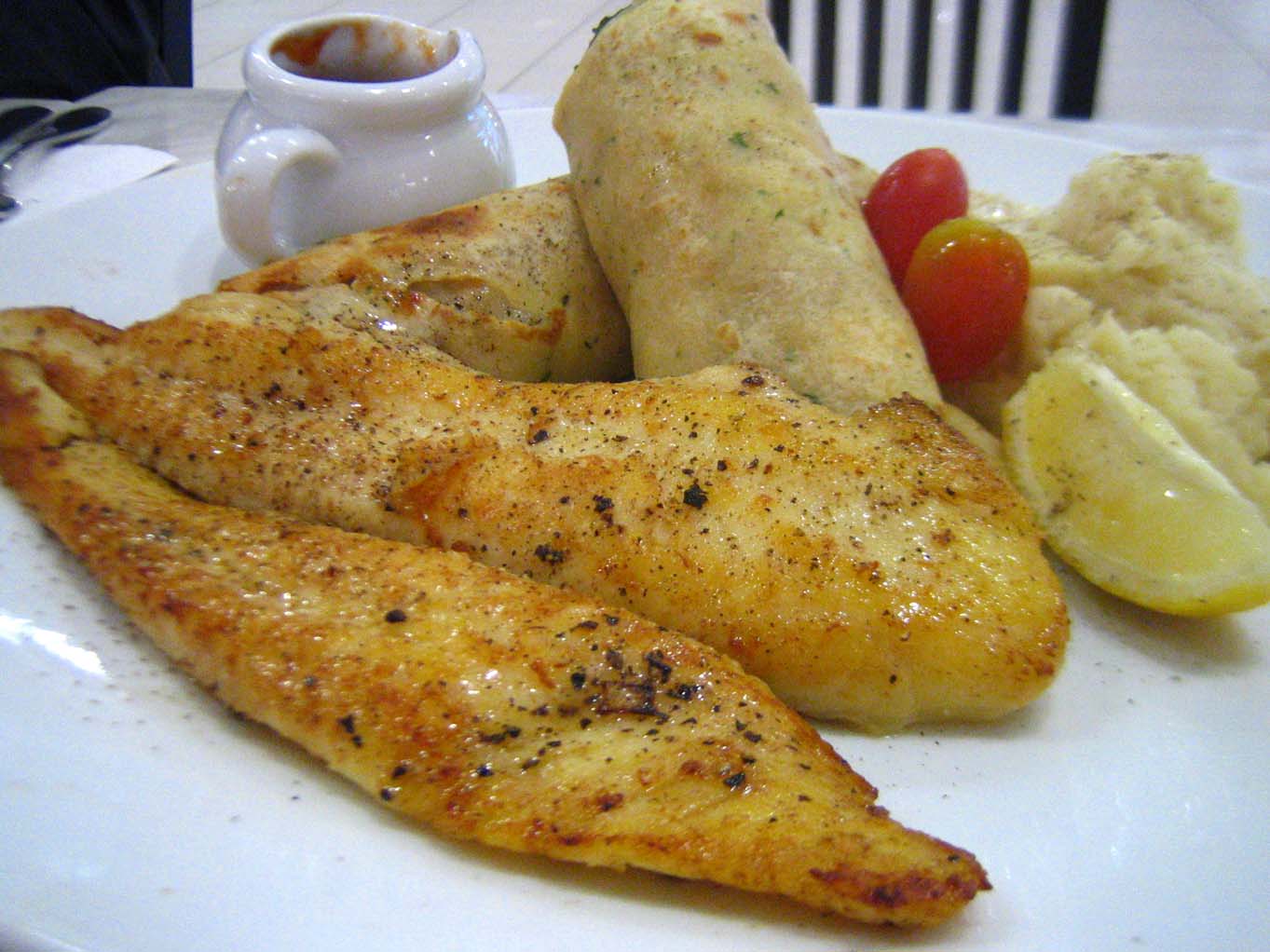 Other pancakes that look interesting include the buckwheat pancakes (healthier option pancakes) and the pancake burgers with those saliva inducing thick slabs of meat!
Everyone commented on the fine texture of the pancakes. My only gripe being that they don't serve water and you have to order mineral water at RM2 a bottle. I still think that restaurants should serve water without any charge.
But we all thoroughly agreed that it was a very satisfying meal and my love for pancakes have definitely been rekindled!
Many thanks to Queensbay Mall and Paddington House of Pancakes for arranging this very enjoyable meal!