Ayam Brand is no stranger to Malaysian households. And this year, via its annual Corporate Social Responsibility program, Ayam Brand has provided 243000 Healthy Bento Box Meals for charity. 2016 is their ninth consecutive year and the Ayam Brand Charity Campaign has benefitted more than 16100 people from 362 charity organizations nationwide.
This year, Ayam Brand has provided more than 1350 children, disabled and elderly from 50 charity homes in Malaysia & Brunei with Ayam Brand products sufficient for daily consumption for all residents of these homes for 2 months.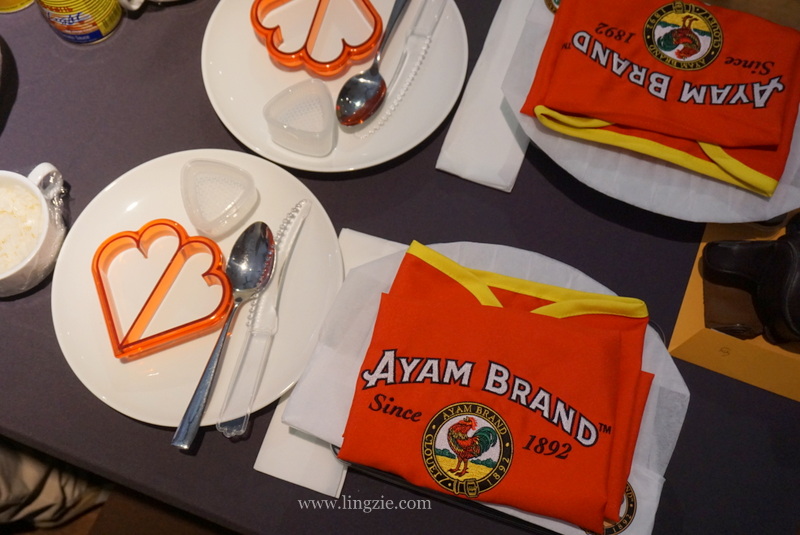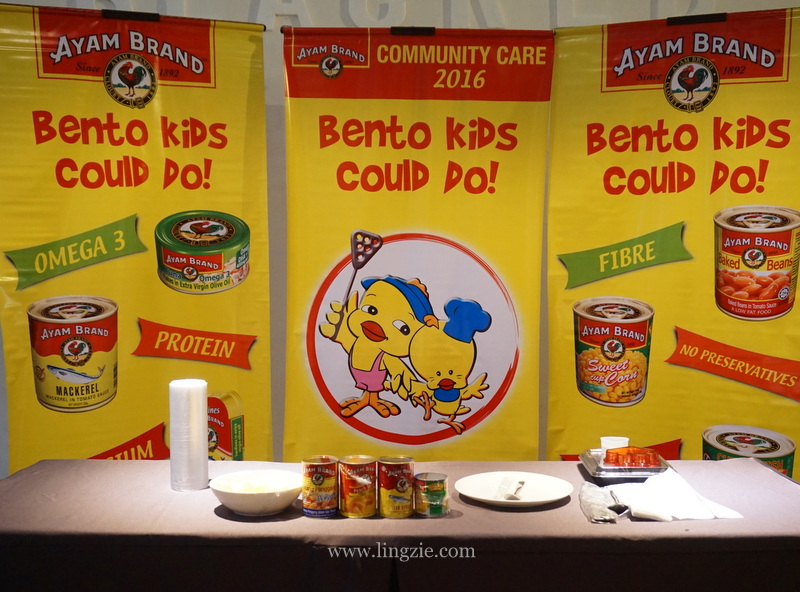 A fun filled event in Penang was held recently for children from participating charity homes where the participants got a hands on experience in making their own Bento – a single portioned home packed meal common in Japanese cuisines.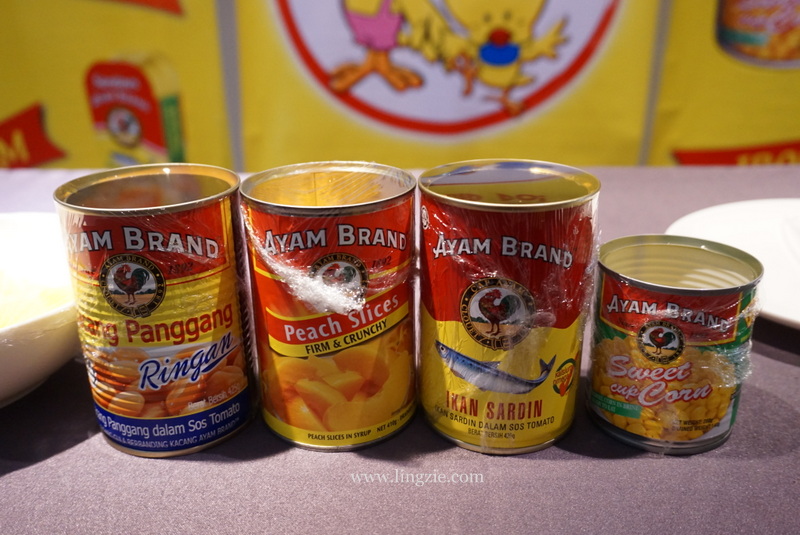 Ayam Brand products which will be used in the bento making
Ayam Brand Products do not contain added MSG, preservative-free, can be eaten straight out of the can and are Halal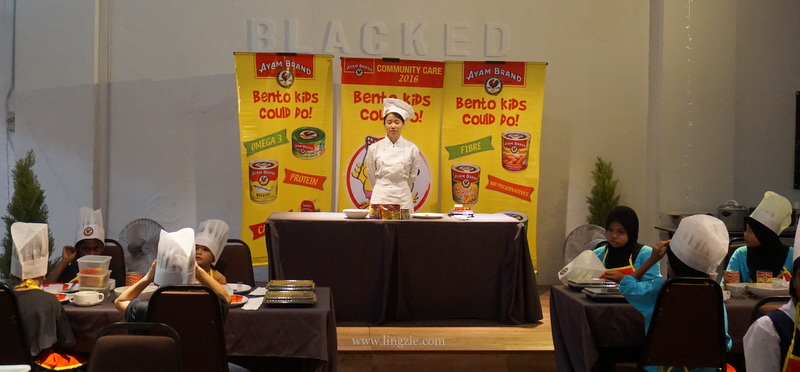 Four dishes were created by the Ayam Brand team, focusing on nutrition and convenience. Celebrity Chef Loke from T-Garden Cooking School was present to teach the participants on how to prepare the dishes and making it a fun and interactive afternoon for all.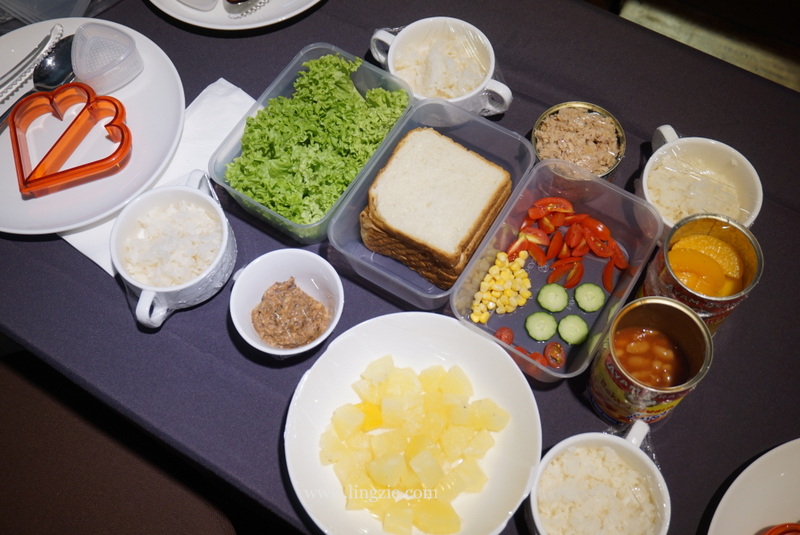 All ingredients & tools needed for the bento making were laid out nicely for the participants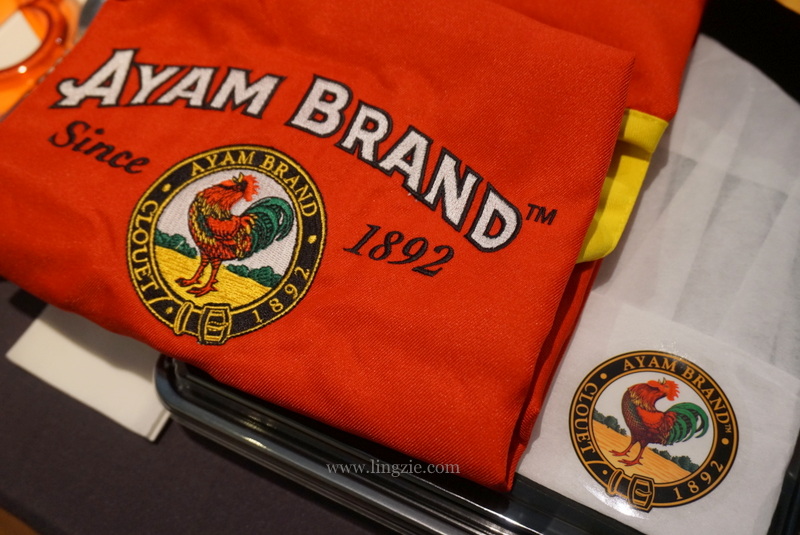 Ayam Brand apron and chef's hat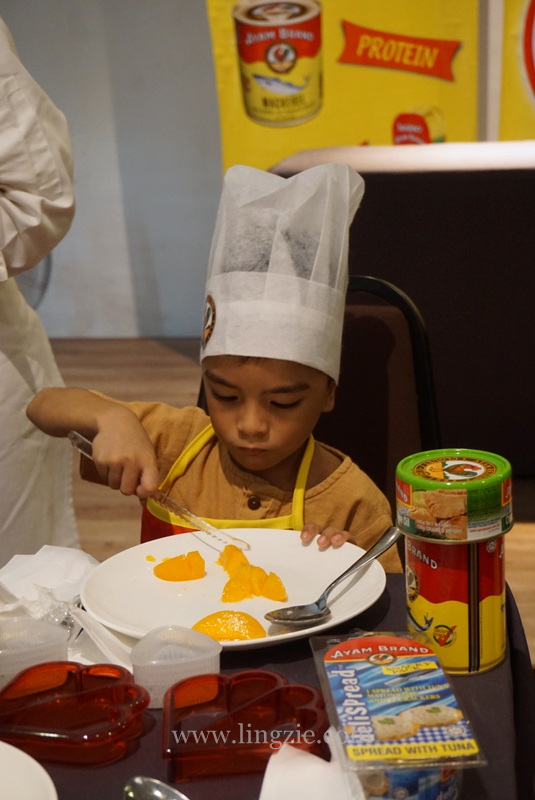 Children having a fun time making their own bento boxes.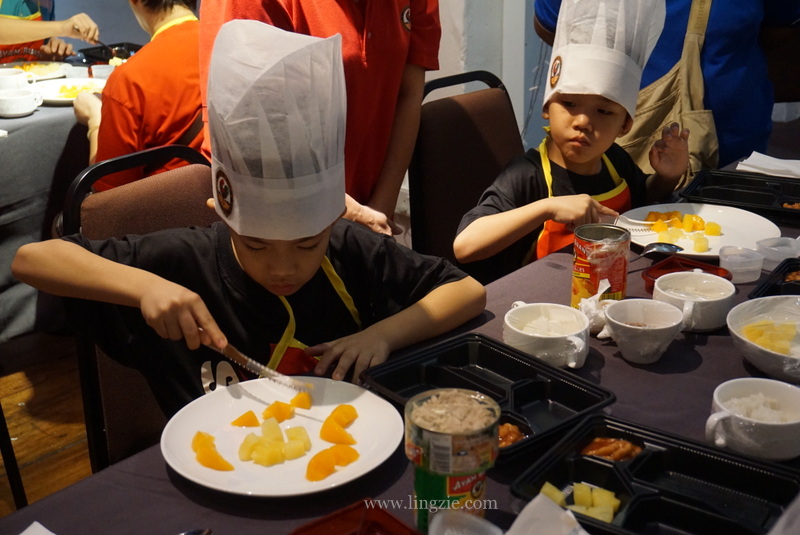 Cutting up the Mixed Fruit Salad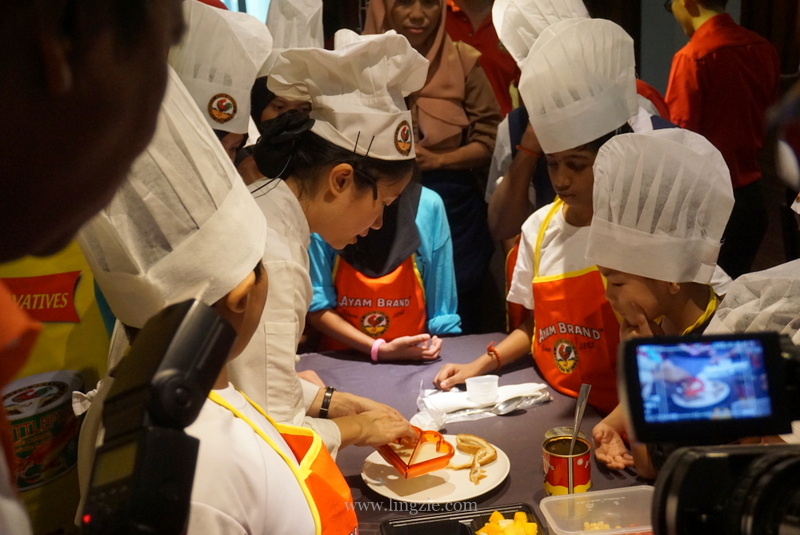 Chef Loke demonstrating how to make the Heart Shaped Sardine Sandwich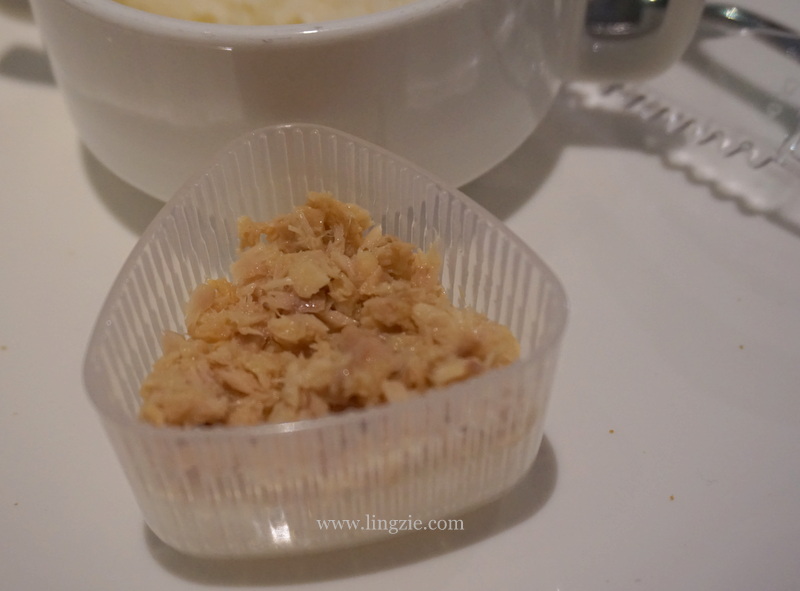 The participants also had to make their own Tuna Onigiri. Firstly portion the rice into 4 parts and place one part into the triangle shaped tool. Make sure to press the rice down into the container. Next, top with a layer of Ayam Brand tuna.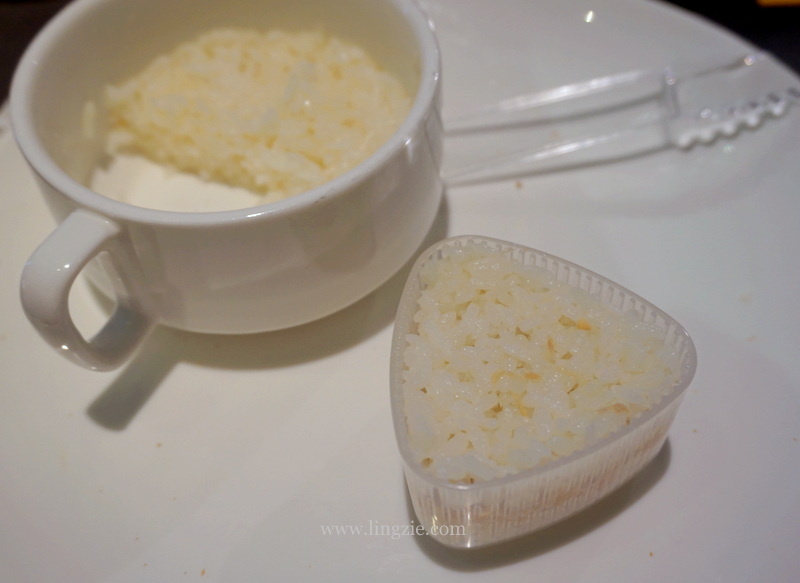 After placing the tuna layer, add another layer of rice on top and flatten gently with a spoon.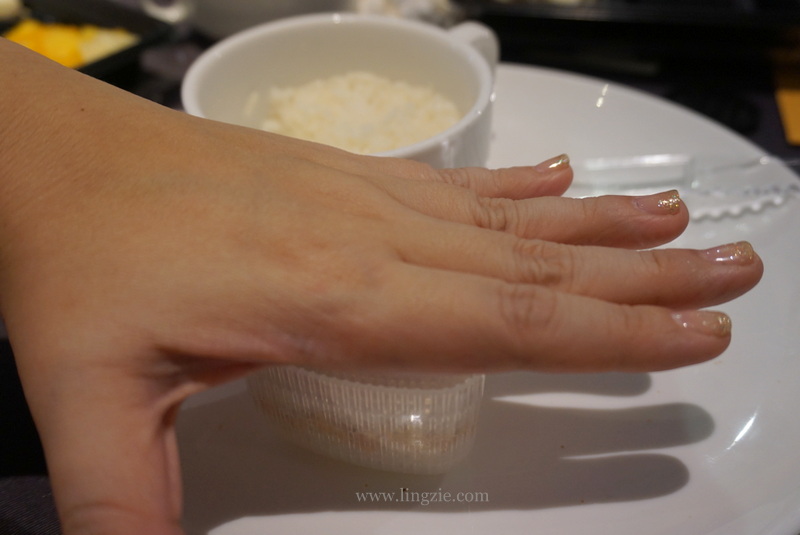 Place the cover of the triangle container and press down gently to shape the onigiri.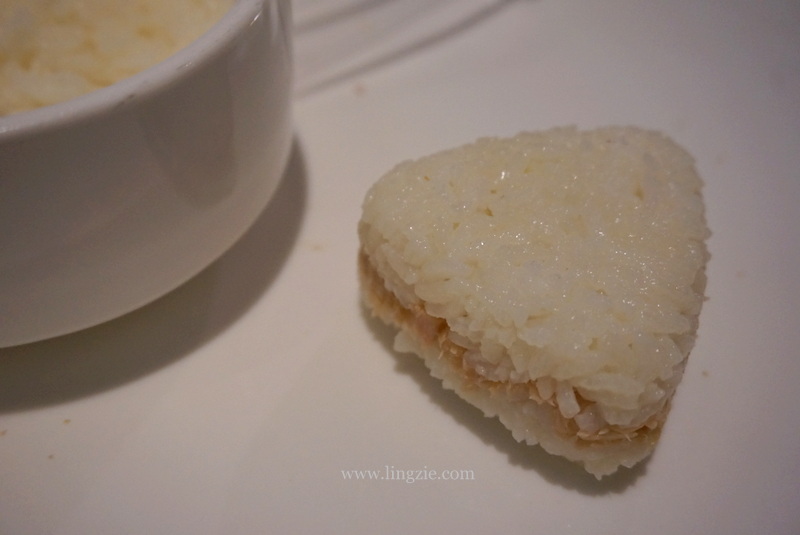 Tuna Onigiri is done! Yay~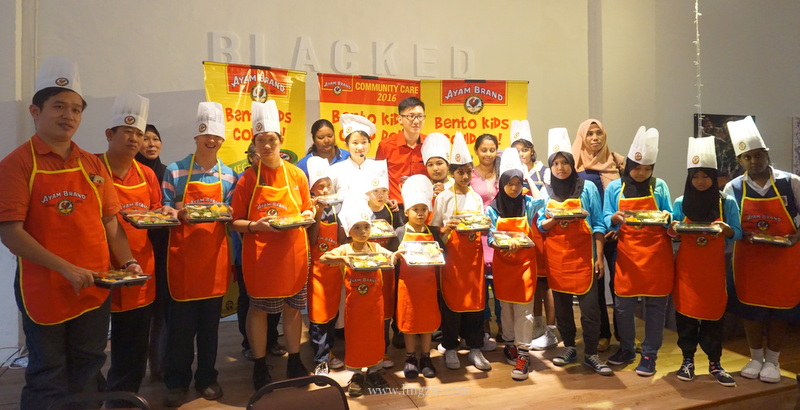 All the participants from charity organizations with their bento boxes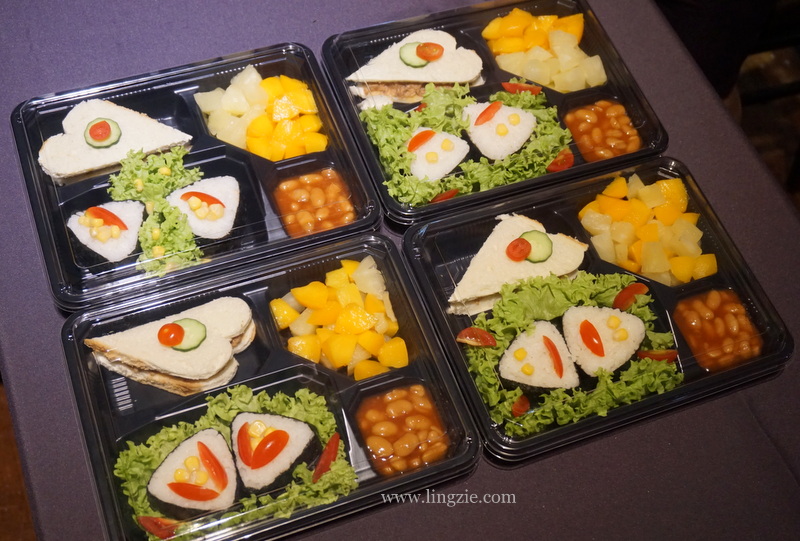 Colorful and nutritious bento boxes created by Ayam Brand featuring Mixed Fruit Salad, Baked Beans, Heart Shaped Sardine Sandwich and Tuna Onigiri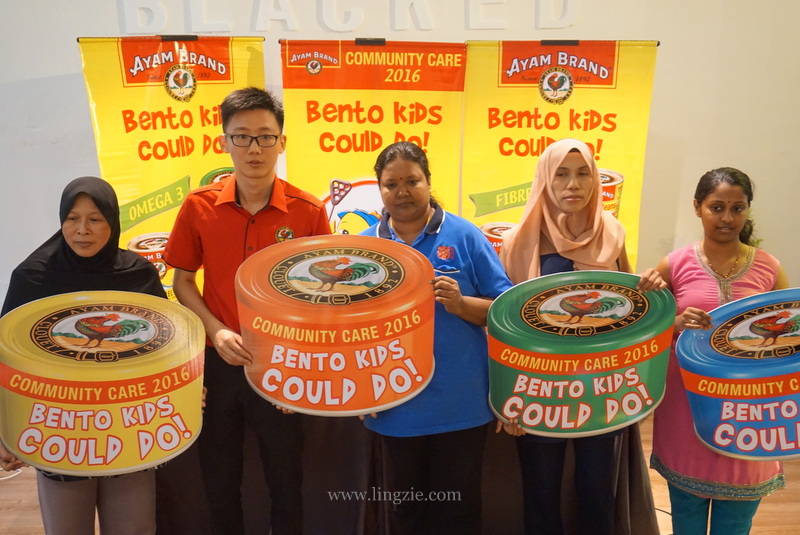 Representatives from Cheshire Home Penang, Persatuan Kebajikan Anak Yatim Islam Pulau Pinang, The Salvation Army Children Home Penang and Shan Children's Home with Ayam Brand representative Mr Nyeow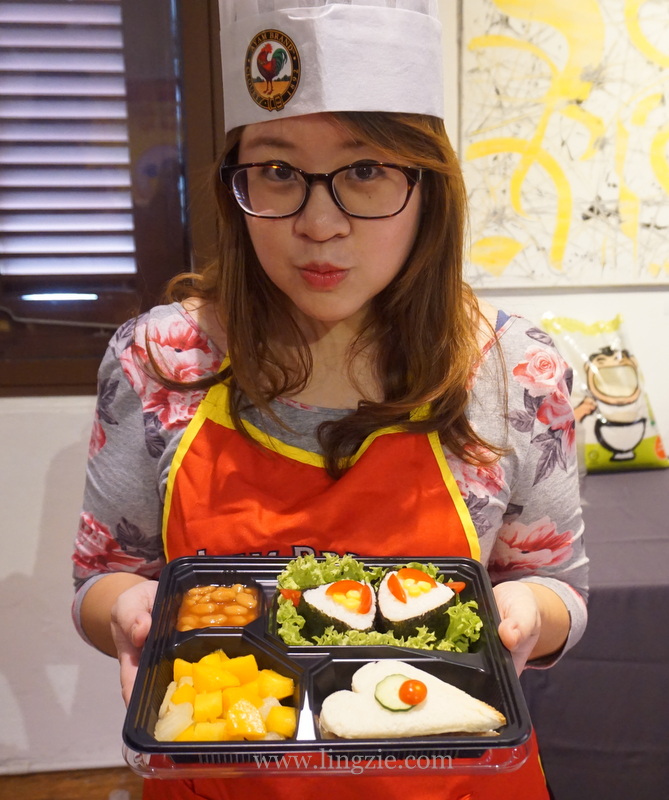 Me with my Bento Box! Thank you Ayam Brand! 🙂
For more information on Ayam Brand and their recipes, do check out their Facebook page.