I recently scored an invitation to check out the grand opening of The BARN at Ground floor Alfresco area of Gurney Plaza. The BAR'N offers a 'pork-ylicious' menu in the form of small bites/tapas, as well as main course dishes such as pizzas and pastas. In addition, they also stock an impressive line up of reasonably priced beers and wines.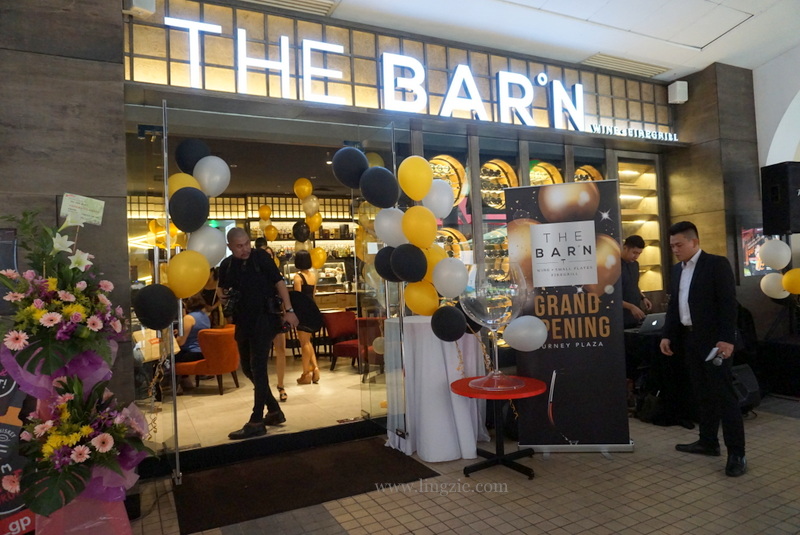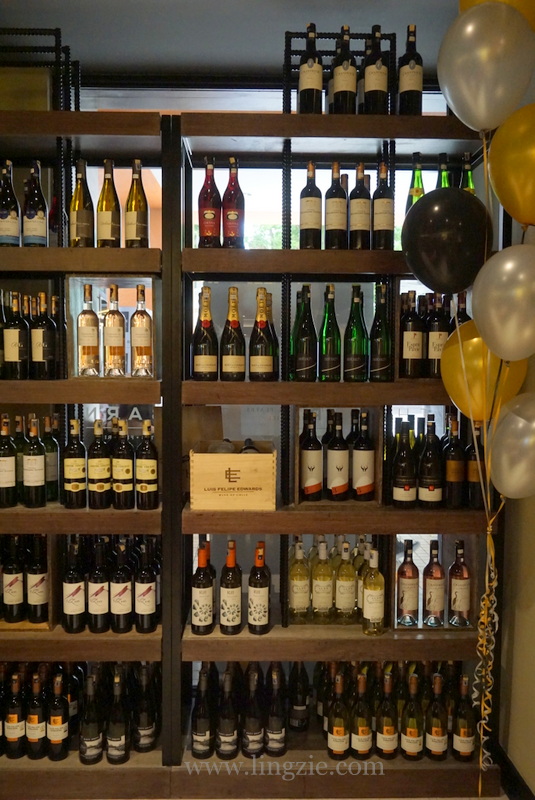 Lots of fun, food & drinks were on hand during the grand opening. A favourite was the Crispy Pork Belly which were flying off the plates as soon as these delicious decadent morsels were served.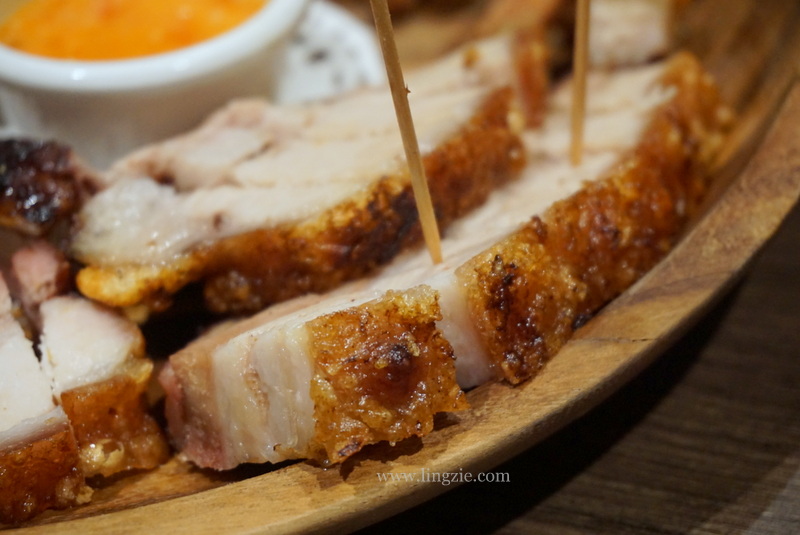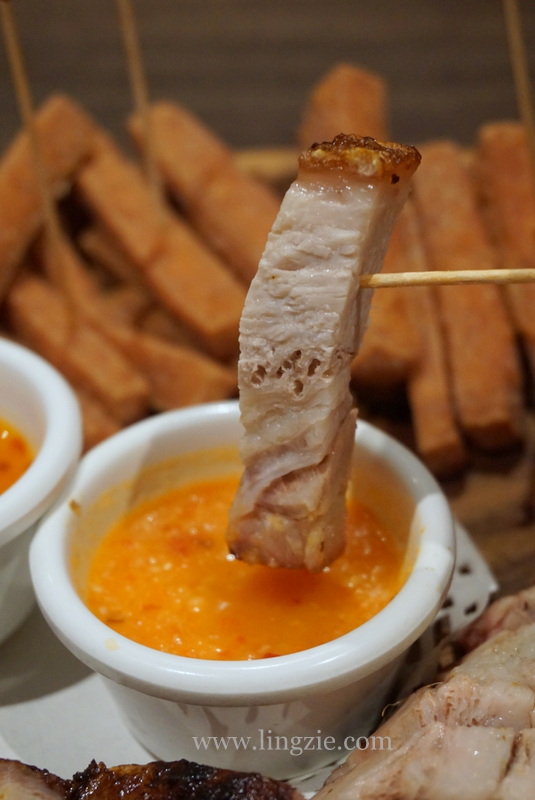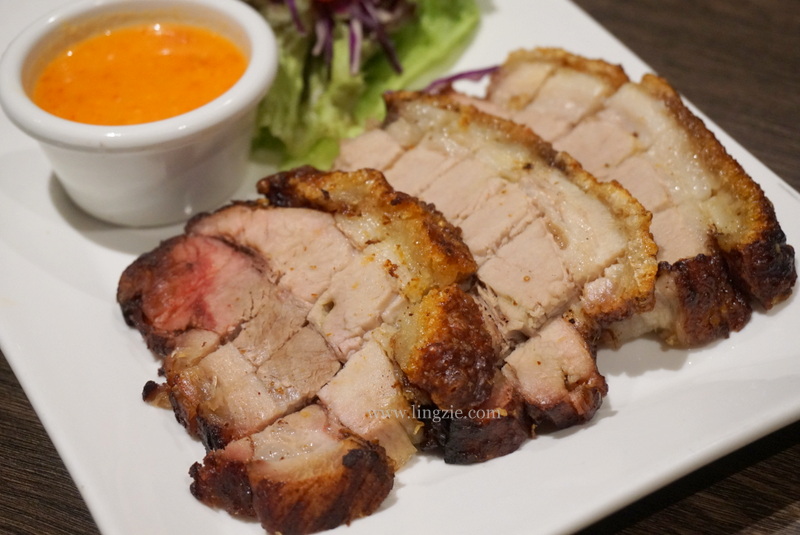 Crispy Pork Belly RM29 (for the portion shown above)
The pork belly was indeed a joy to indulge in with its crispy crackling skin coupled with the melt in your mouth meat that was seasoned just right.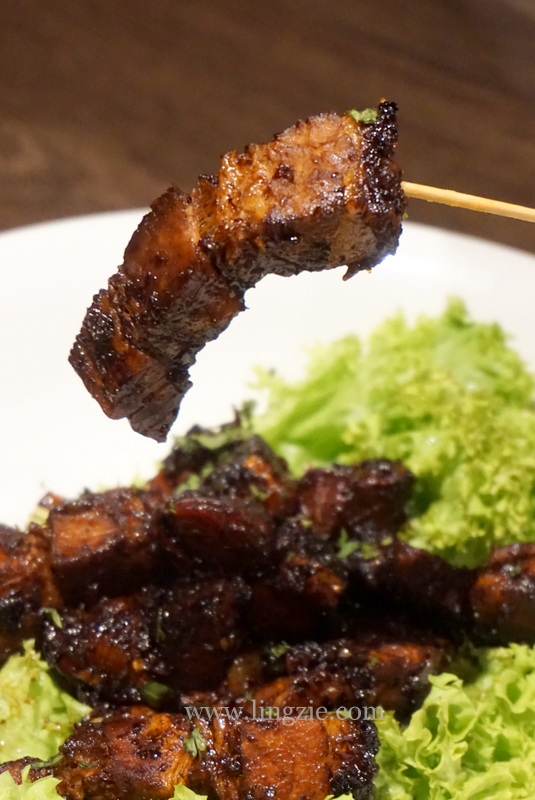 Caramelized Roasted Pork Belly RM29
If the Crispy Pork Belly was good, then the Caramelized Roasted Pork Belly was even better! It had a slight hint of heat from bird's eye chillies and good caramelization without being too sweet. I definitely enjoyed this dish and it was the perfect, accompanied with a tall glass of chilled beer.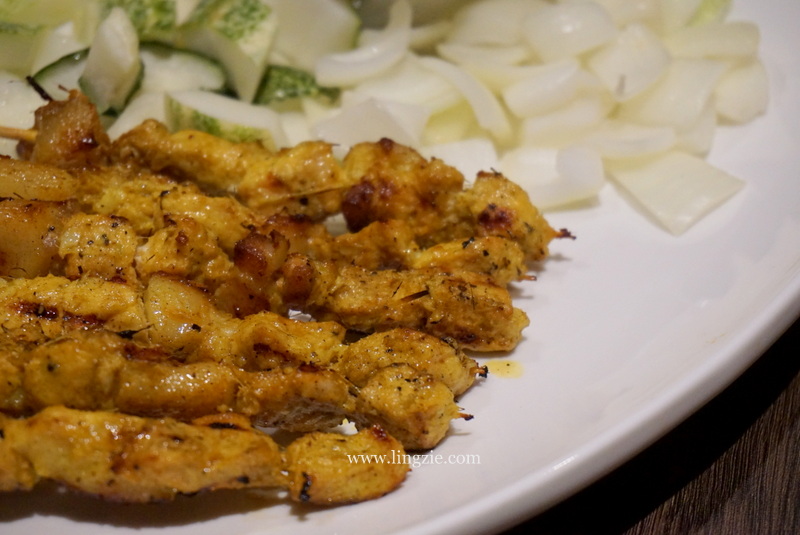 Pork Satay with Asian Condiment RM29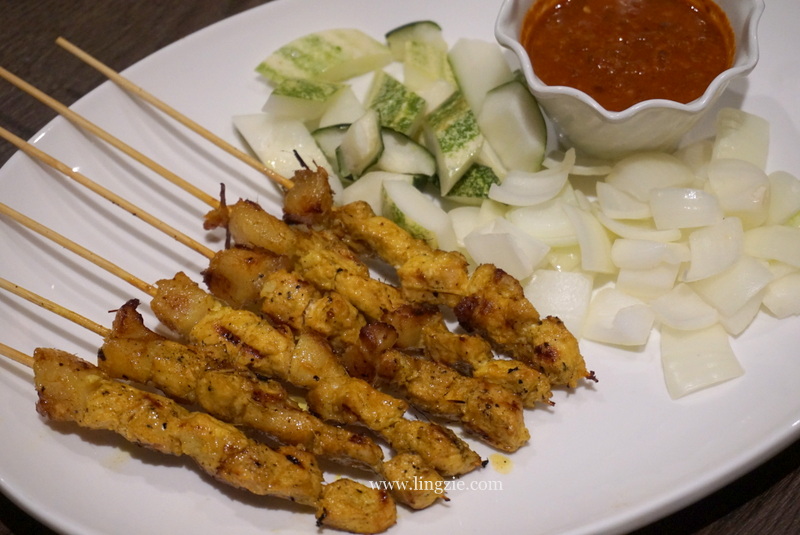 Next, we tried their Pork Satay with Asian Condiments. I enjoyed the turmeric marinated pork but felt that the accompanying peanut sauce was less successful. Perhaps I am more used to a sweeter tasting sauce. So I ended up enjoying the pork satay on its own 🙂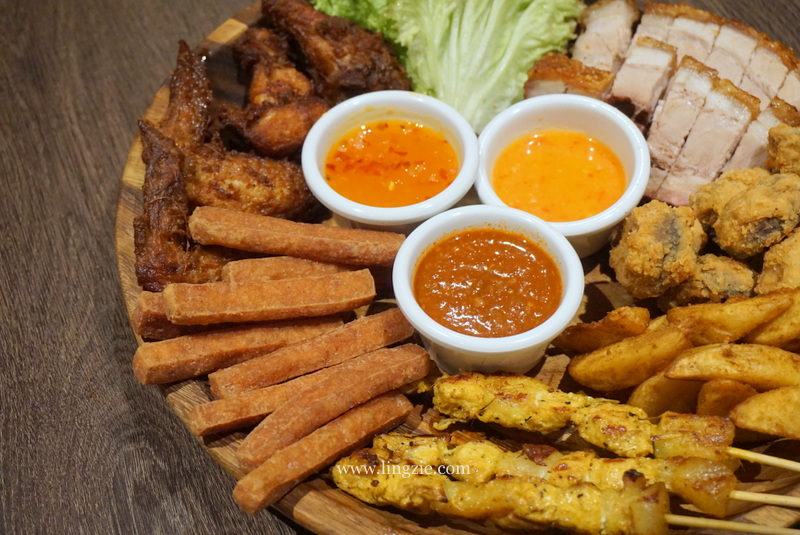 Tapas Combo Platter RM68
The Works – Crispy pork belly, chicken wings, luncheon meat fries, pork satay, potato wedges & deep fried mushrooms
For those who want to have more variety, the Tapas Combo Platter is the way to go. Generous portions with a good mix of The BAR'N's yummy pork-y offerings. I was especially pleased with the deep fried mushrooms that managed to retain its juiciness on the inside. The chicken wings were finger licking good as well – well marinated & full of flavour, I couldn't stop reaching for the next one!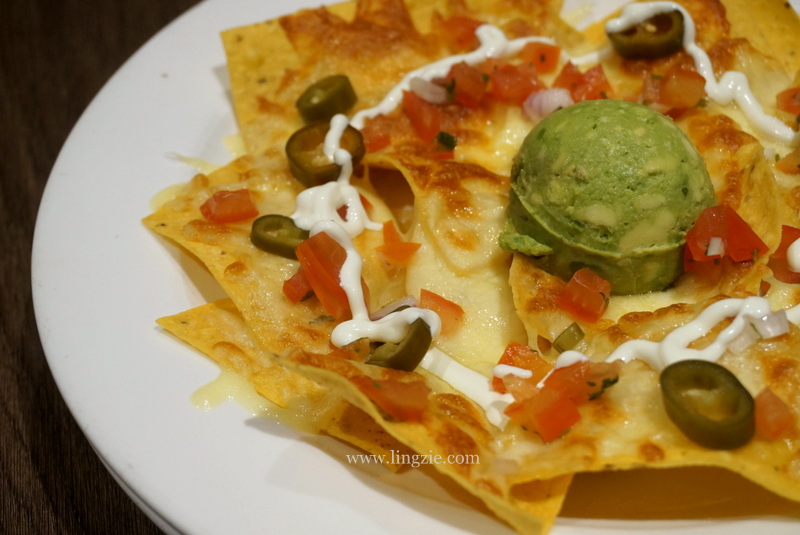 Mexican Nachos RM29
The Mexican Nachos were a crowd-pleaser at our table. We enjoyed the creamy guacamole dip with the crispy crunchy nachoes topped with melted cheese, diced tomatoes and olives.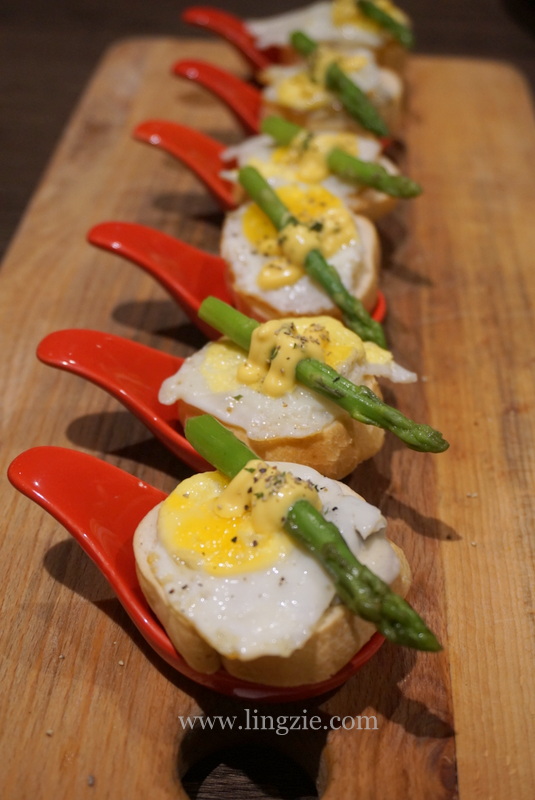 The BAR'N Mini Open Face Sandwich RM19
Meanwhile, I thoroughly enjoyed the mini open face sandwiches. The baguette slices were the perfect vehicle for the quail egg + Hollandaise sauce + asparagus combo.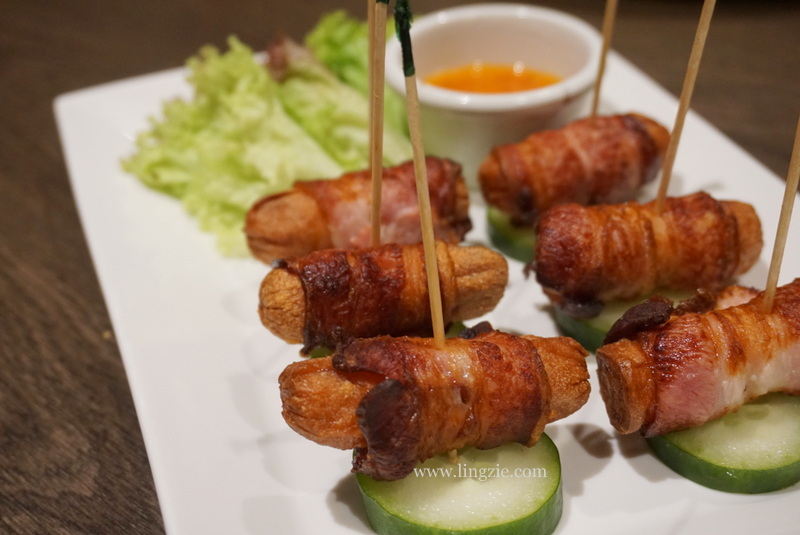 Pigs In Blankets RM19
I found the Pigs in the Blankets paled in comparison. Don't get me wrong, it wasn't bad, but perhaps was overshadowed by the other more stellar dishes of the night.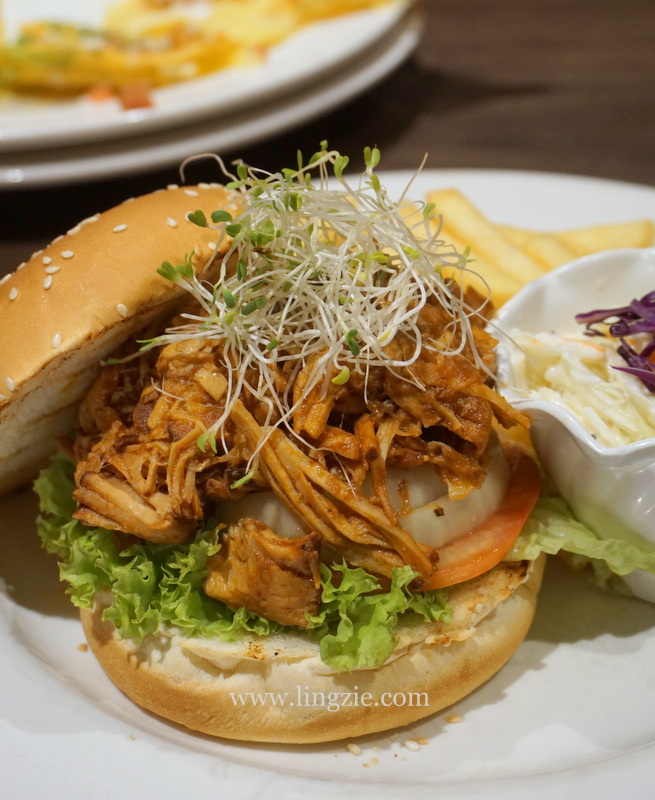 Irish Pulled Pork Burger RM29
The Irish Pulled Pork Burger packed a punch in terms of flavour but I would have preferred a more tender & moist pulled pork texture. However a good sized portion that would satisfy most appetites.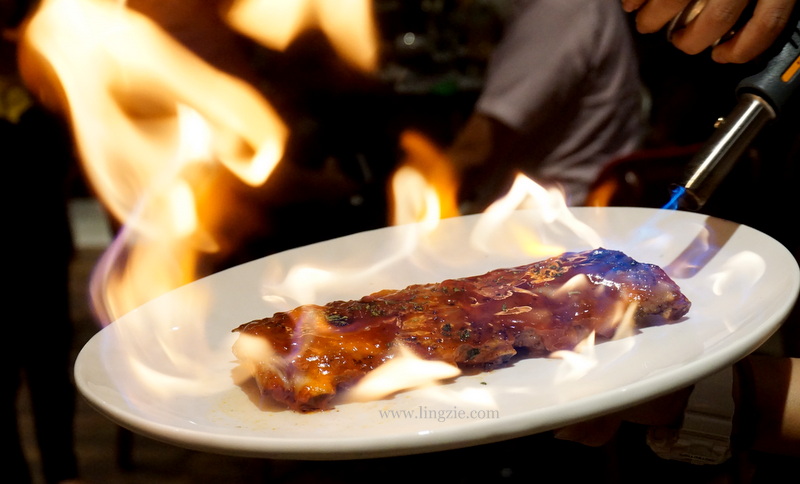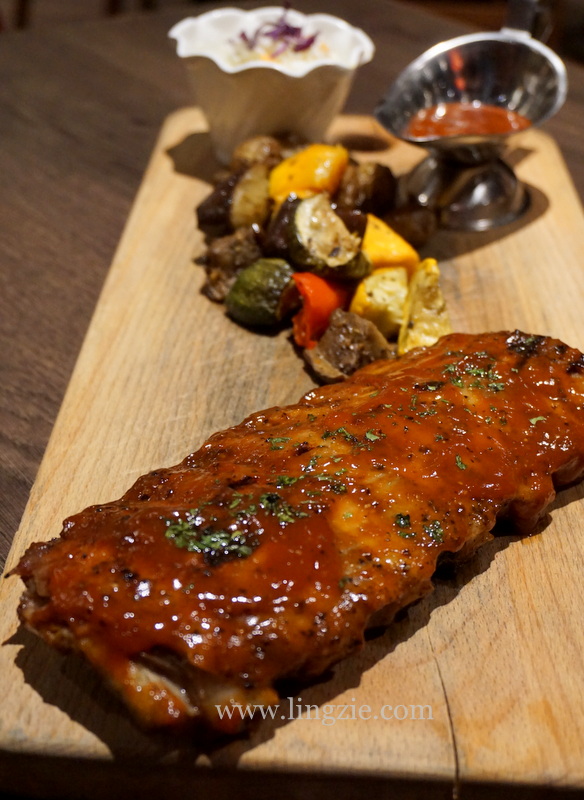 BBQ Baby Back Pork Ribs RM59 (with special homemade BBQ Sauce)
Finally the baby back pork ribs came with stunning fiery presentation. Served with roasted vegetables and coleslaw. The special homemade BBQ sauce was delightful – sticky, thick and sweet. However, I thought the pork ribs itself didn't have enough 'fall off the bone' quality and could have been more tender.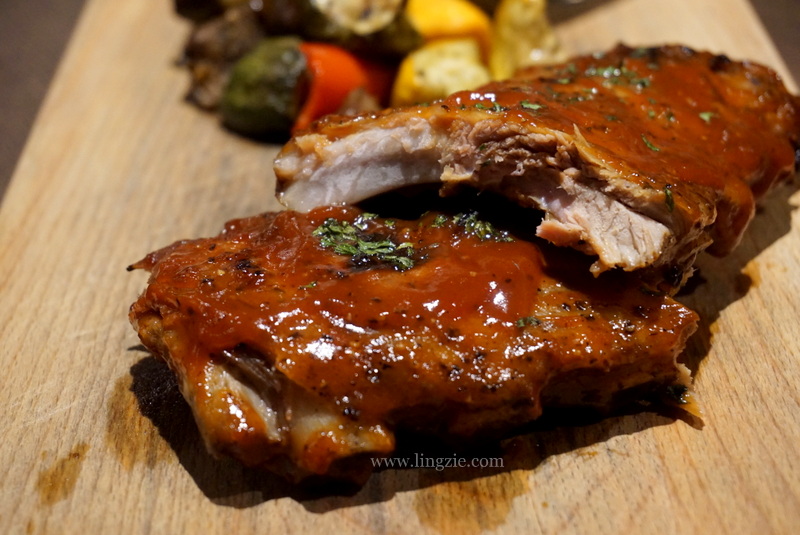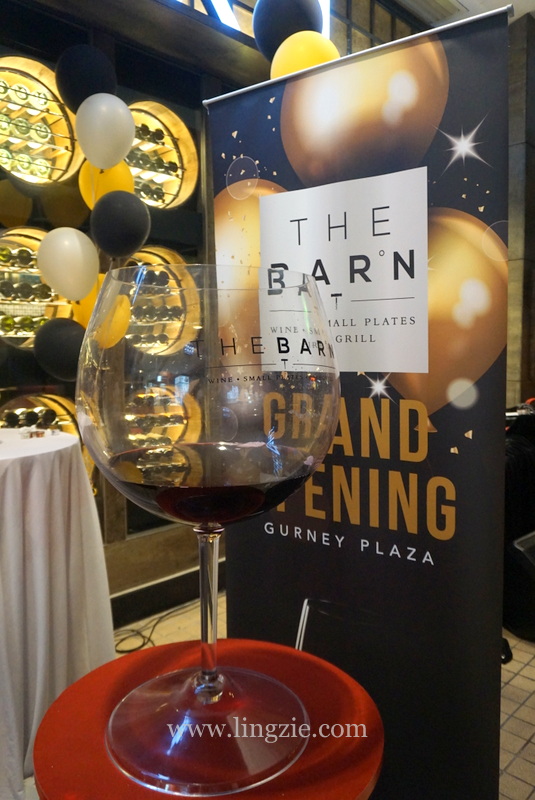 Overall, I found the food to be pretty good and worth checking out. I reckon this would be a popular place to hang out and unwind after a long hard day at work.
Daily Set Lunch from RM15++ is also available.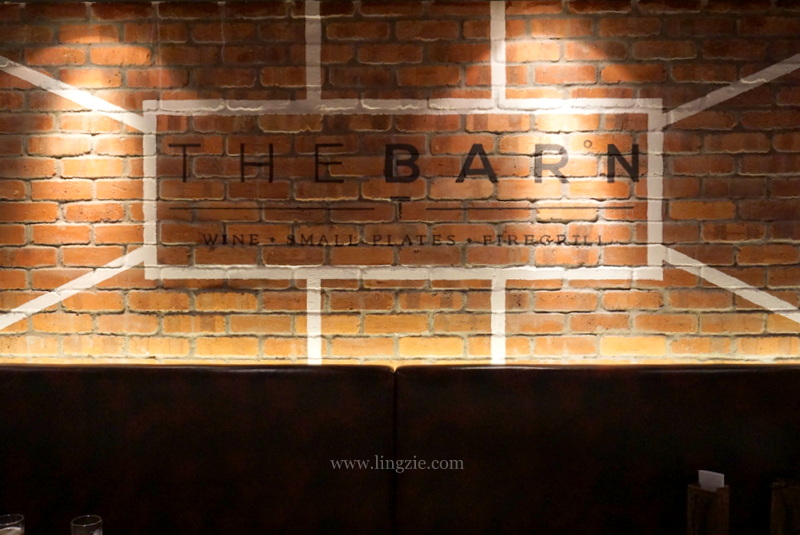 The BAR'N
Address: GP-170-G-43, Gurney Plaza, Persiaran Gurney, 10250, Georgetown, Penang
Opening Hours: 11am-1am Daily
TEL: 04-2290763