Recently, during the festive month of December, Pacific West organized a fun filled Christmas Bash for bloggers & media at their production factory over in Butterworth, Penang.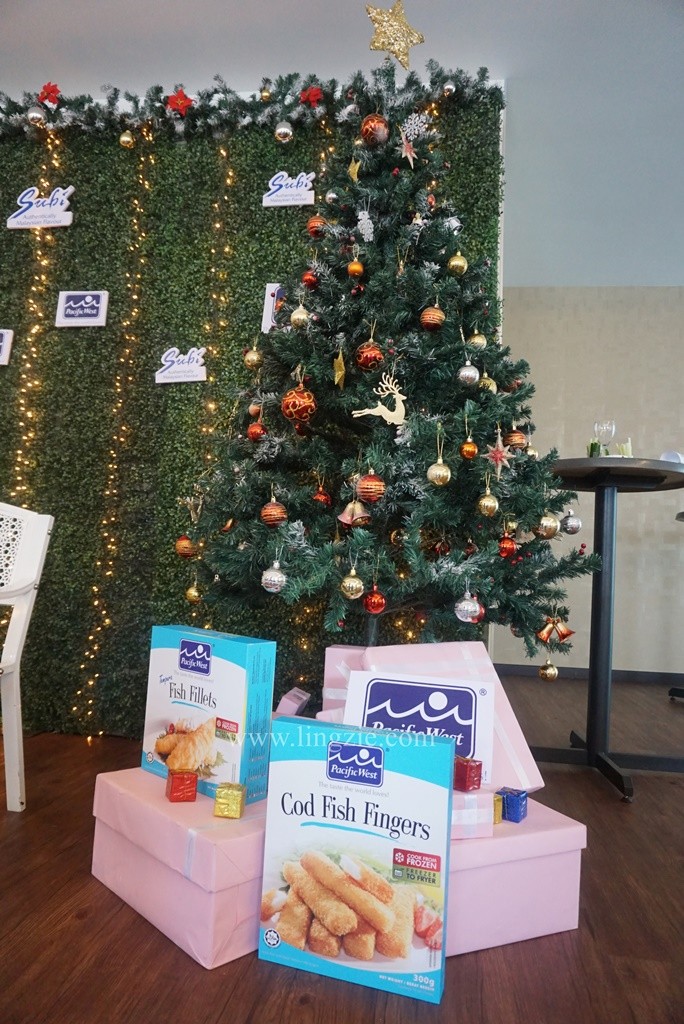 We got a chance to eat, drink and be merry with good food, fun games and even an eye opening visit to their production floor (an opportunity bestowed to few). It was a heartwarming Christmas bash indeed!
The bash kicked off with some canapes featuring Pacific West's renowned seafood products, cleverly and creatively fancied up to become elegant finger foods that would add a touch of flair to any special occasion. For anyone planning to throw their own party, these canapes and mains could provide some party food inspo (or check out Pacific West's recipe page for more ideas!)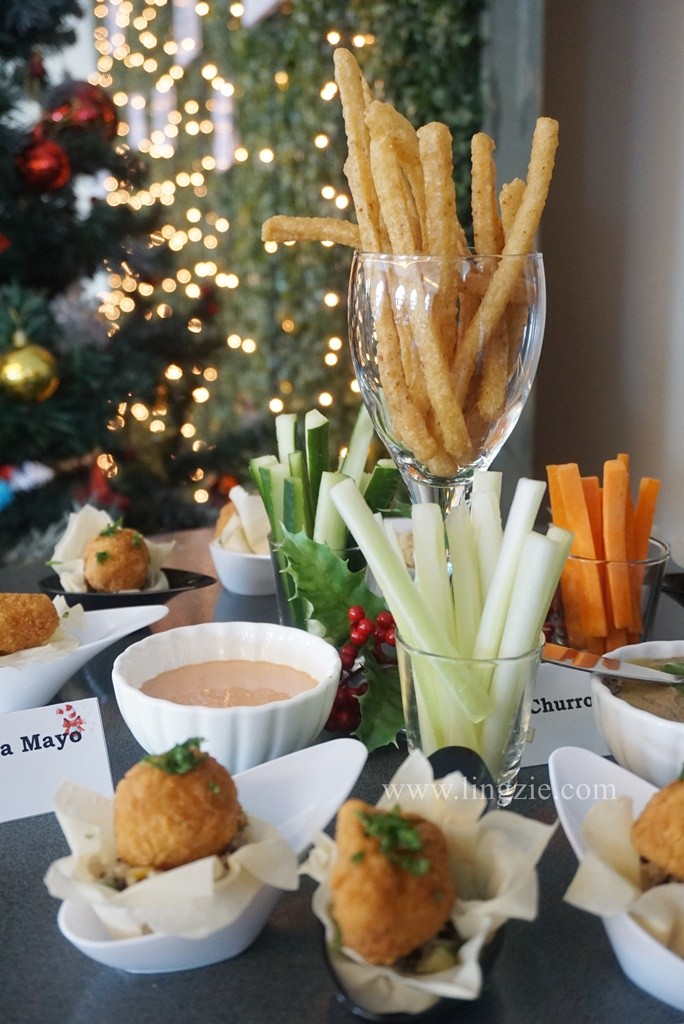 The canape that impressed us the most was the Churros. Made up of a combination of fish and squid, these Churros disappeared quickly especially since it was served with delectable dips such as Siracha Mayo, Chicken Parfait & Hummus. The creamy Chicken Parfait dip was particularly enjoyable with the crispy Churros.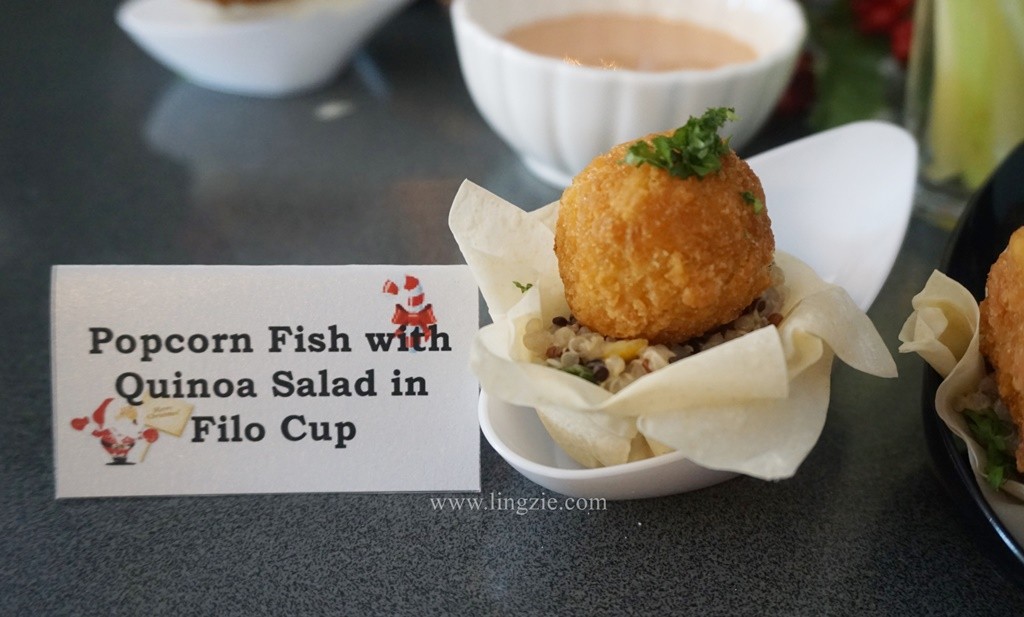 Meanwhile, the Popcorn Fish was paired with Quinoa salad in Filo Cup. Another delicious canape which artfully showcases the Pacific West product – Popcorn Fish.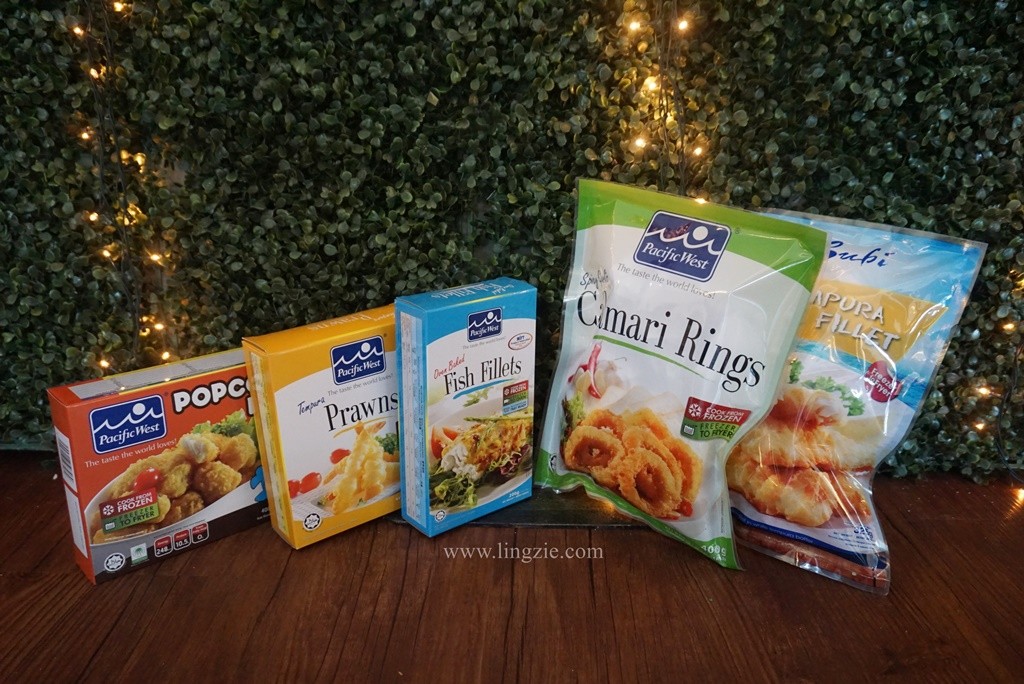 After the canapes, we were given a short tour of their production floor and their freezing cold warehouse (to ensure the freshness of their raw material & end products) Golden Fresh is the manufacturing facility that produces Pacific West brand of seafood products. Subi is another brand under the Golden Fresh umbrella which aims to produce Authentically Malaysian flavoured seafood products.
Golden Fresh has won numerous awards for product innovation and was the first Malaysian company to be awarded the Marine Stewardship Council Certified Sustainable Seafood accreditation.
Due to confidentiality clauses, no photos were allowed in the production floor. Before entering their production, we had to don hairnets, face mask, smock, booties and sanitize our hands to eliminate any contamination. Freshness and hygiene is a major priority for the production. We were also told that each production line has a warehouse attached so that the cartons of products are immediately stored in cold temperatures. This keeps the temperature of the products constant to ensure freshness.
Next, we were ushered back to have lunch! 🙂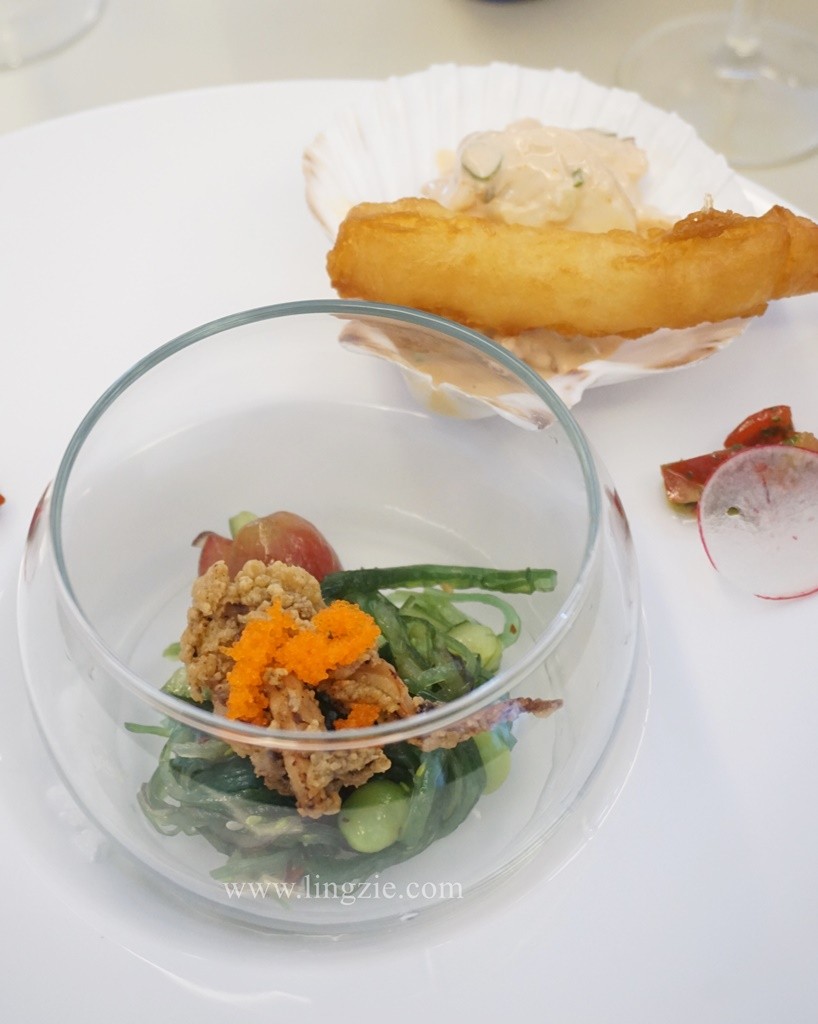 Tempura Prawn, Lobster & Prawn cocktail
Crunchy Spiced Squid in Japanese Garden Salad
Our appetizer came beautifully presented featuring Pacific West's Tempura Prawns & Subi's Crunchy Spiced Squid. The lobster and prawn cocktail paired well with the crunchy tempura prawn, but I personally felt the lobster was overpowered by the cocktail dressing. The star of the plate was the crunchy spiced squid, which contrasted beautifully with the Japanese garden salad. The salad was cold, tangy and sweet featuring savoury seaweed and edamame. This winning combination had us wanting more.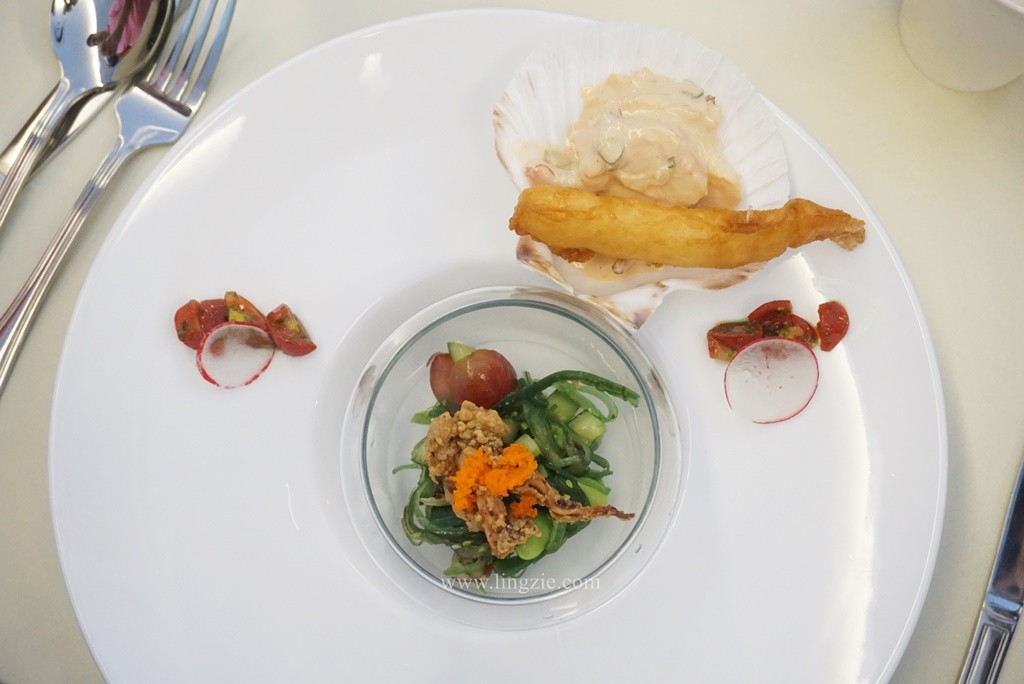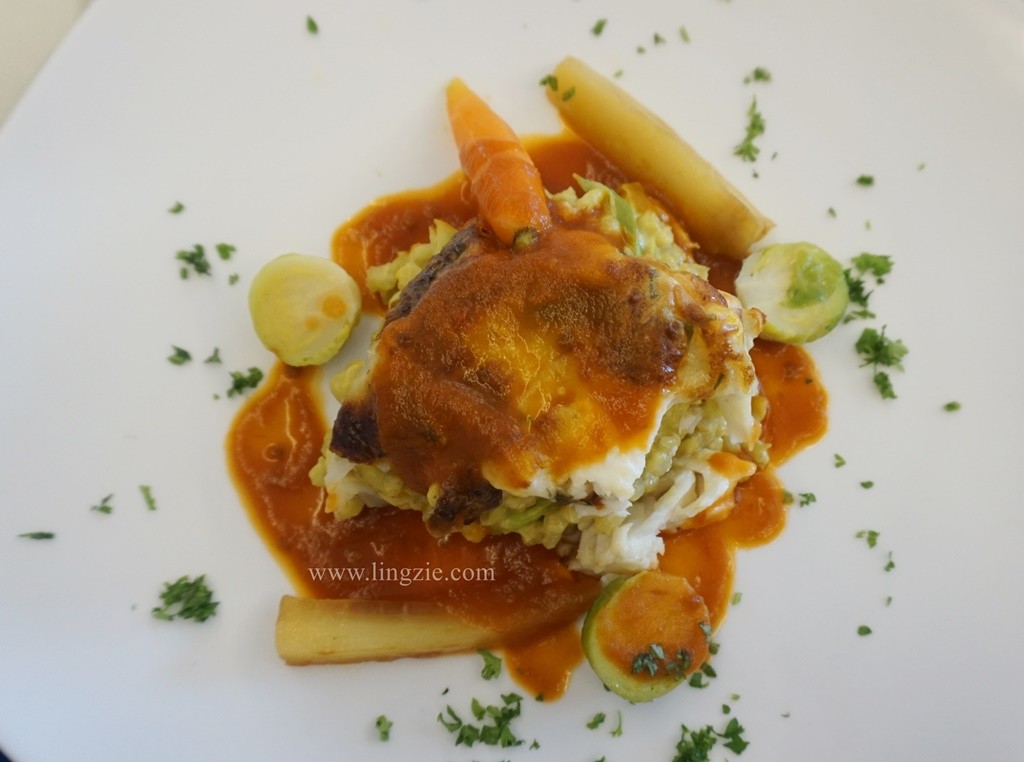 Oven Baked Fish Fillets with Saffron Barley Risotto & Honey Roasted Christmas Vegetables
I could hardly believe that the Oven Baked Fish Fillets was a frozen product for it did not taste 'frozen' at all. The fish fillet had no 'fishy' smell and still had a good bite to it. The saffron barley risotto was an enjoyable pairing to the fish.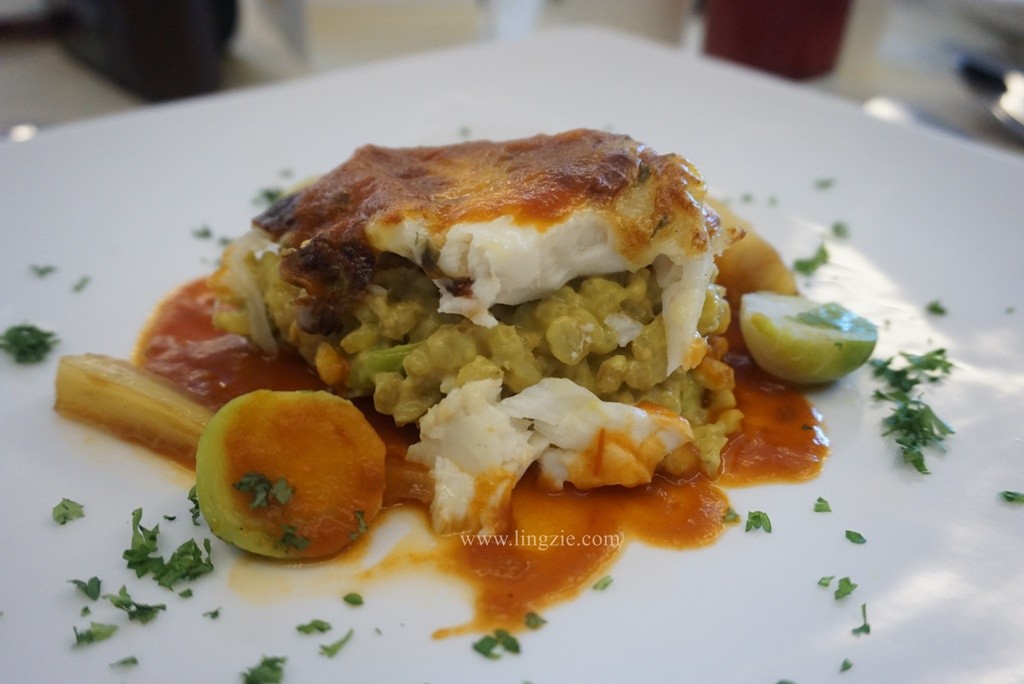 Other than the appetizer and entree, we were further spoiled for choice with a small buffet spread.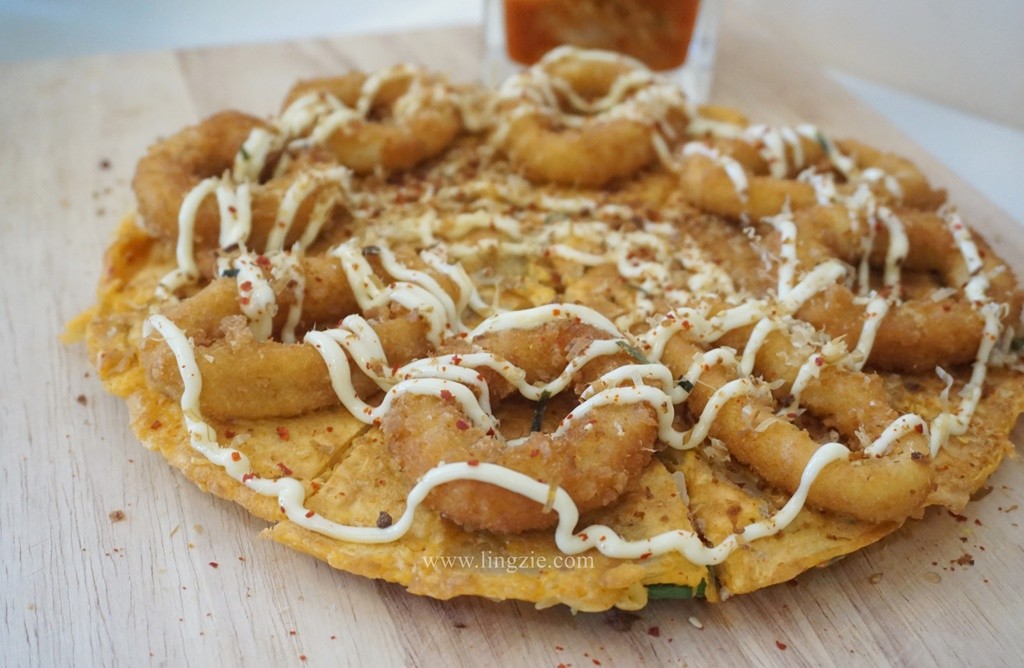 Spicy Garlic Calamari Ring with Kimchi Pancake
We got a chance to try Pacific West's new product – Spicy Garlic Calamari Ring which was served on a kimchi pancake. The flavours worked surprisingly well especially with the crunchy calamari rings and would make any Korean food fan happy!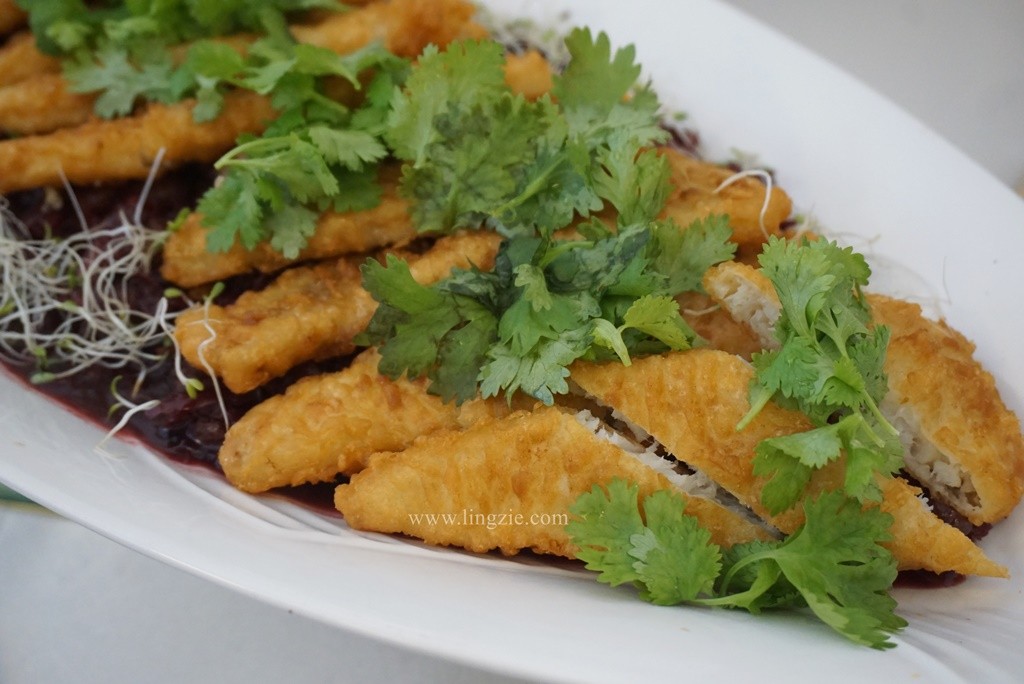 Tempura Kiddie Fish with Onion & Red Cabbage Compote
Meanwhile the Tempura Kiddie Fish fillets were crunchy and well coated with tempura batter. The fillets were deliciously well balanced when savoured together with the tangy onion and red cabbage compote.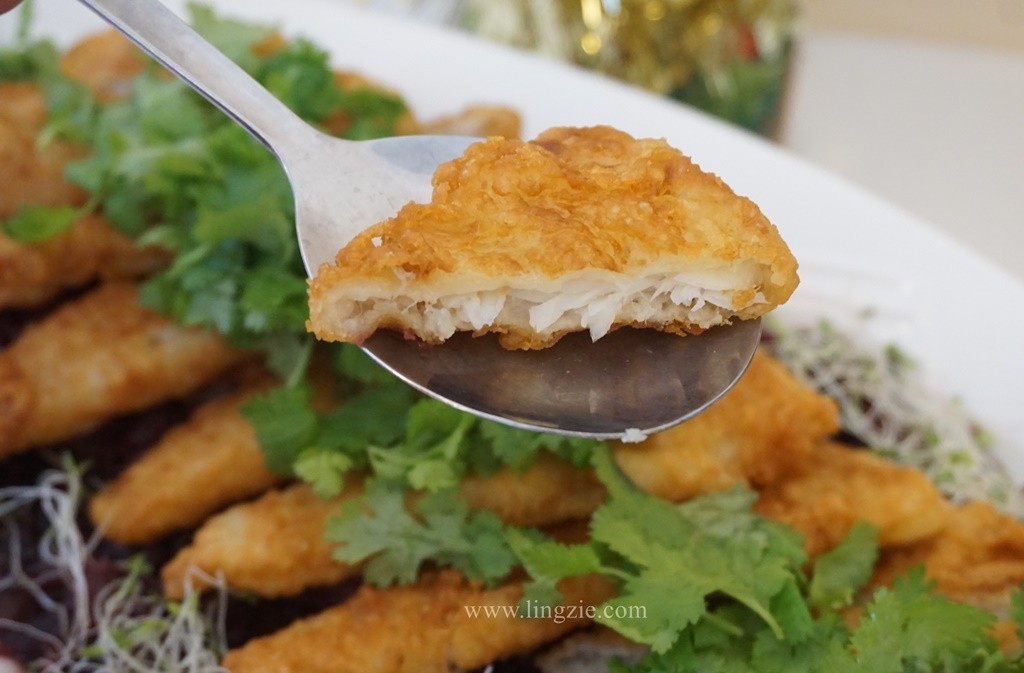 Some other Christmas themed foods that we enjoyed include…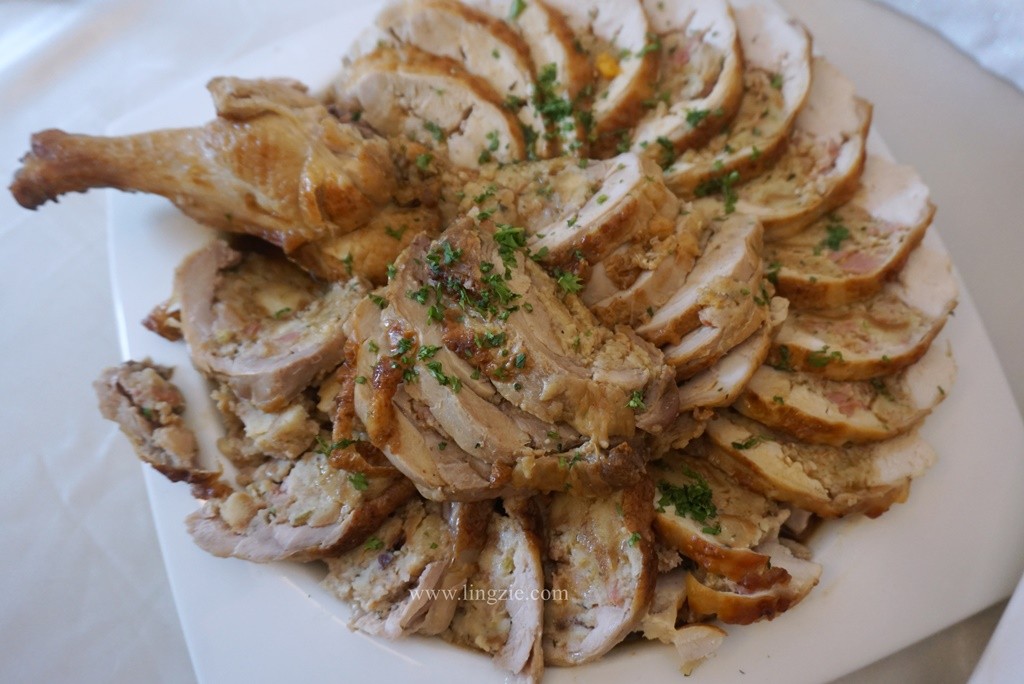 Christmas Turkey with stuffing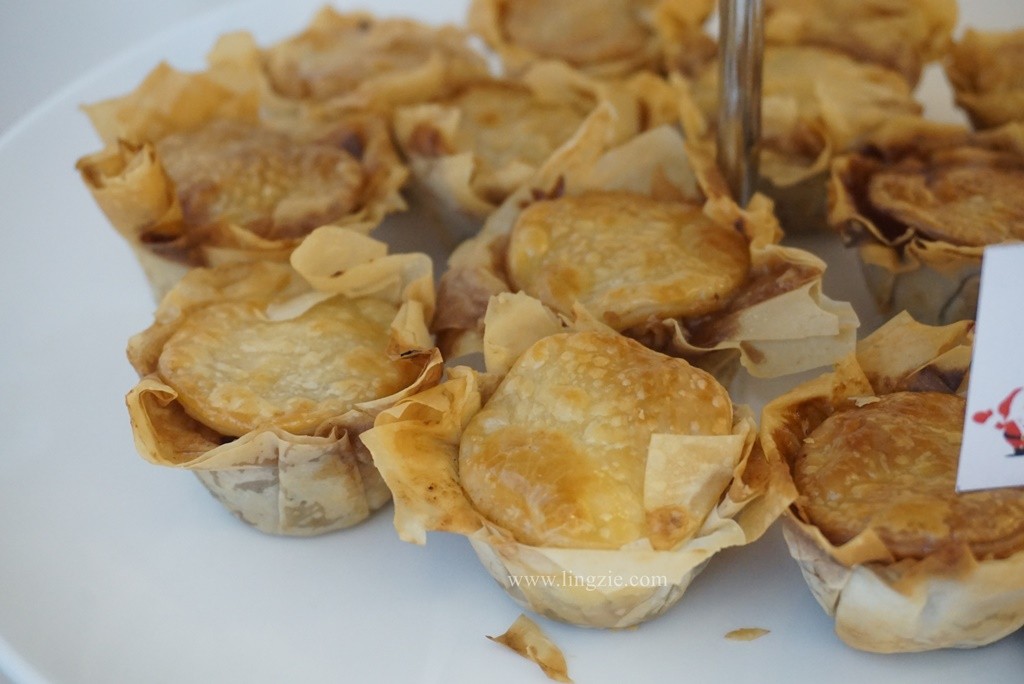 Minced Pies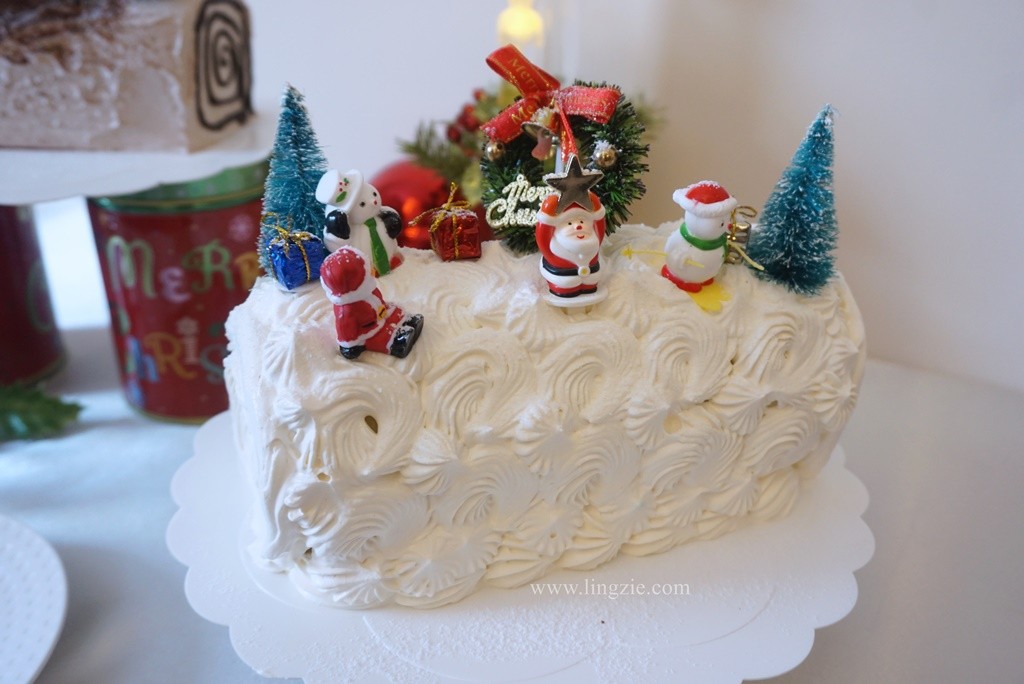 Christmas Log Cake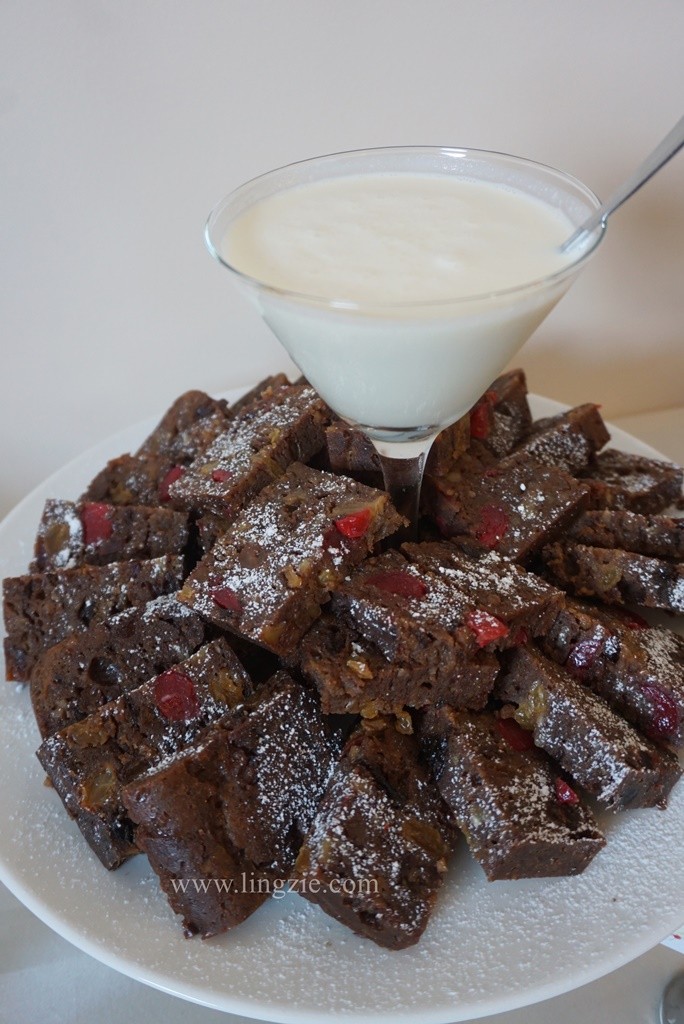 Christmas Pudding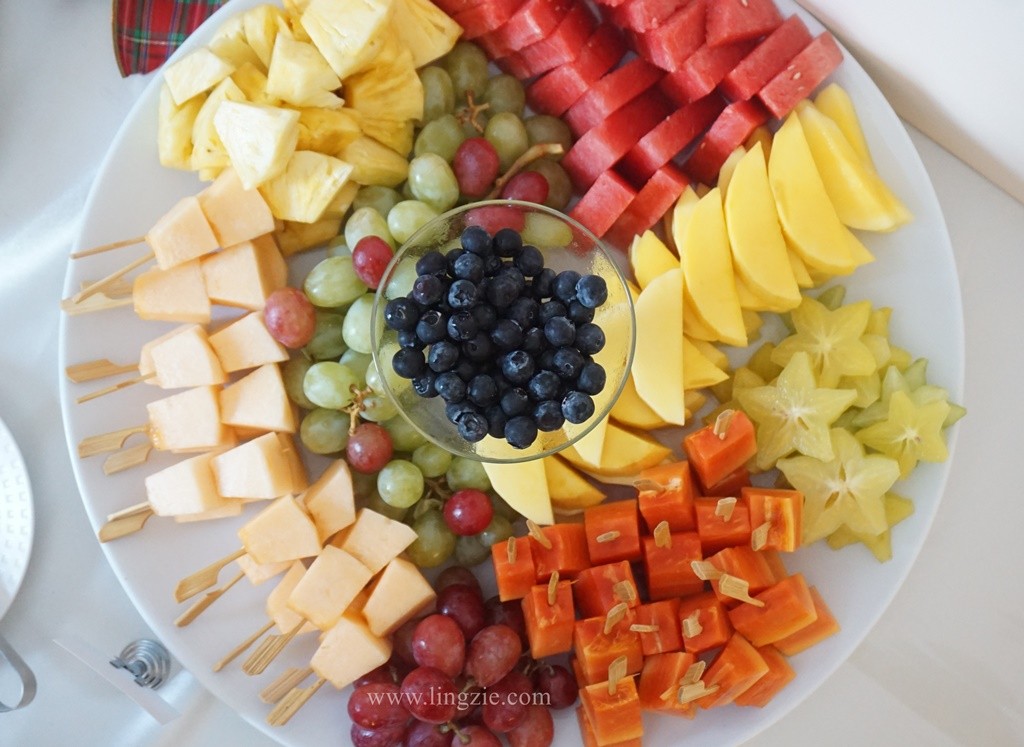 Fresh Fruit Platter (so pretty! <3)
Next, we had a fun game waiting for us! Divided into teams, we had to bread some squid rings and prawns. Much fun and laughter ensued (amidst some chaos too!)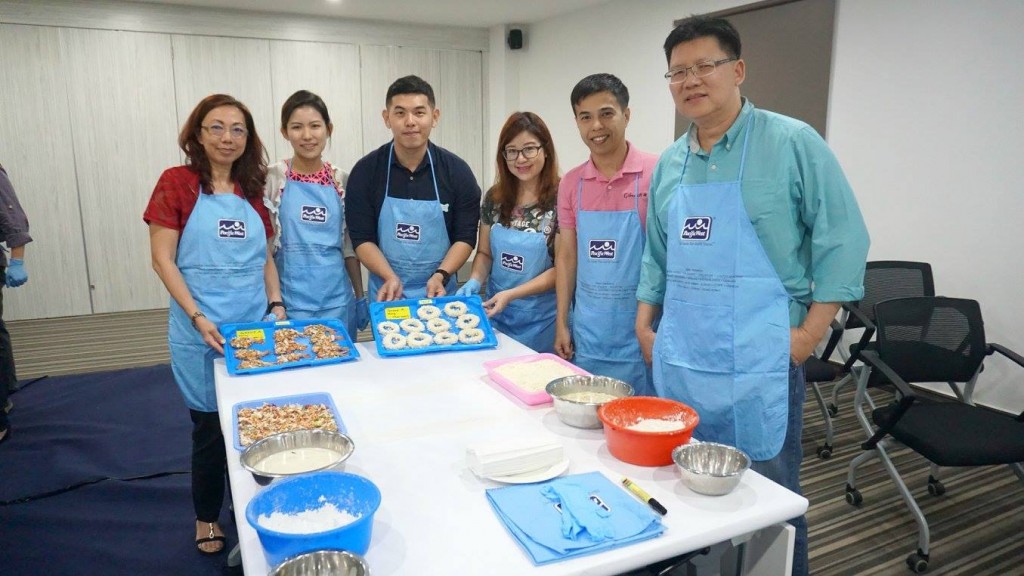 Go team go! Our final products before being judged for weight & neatness of the breading 😛
(photo credit to Pacific West)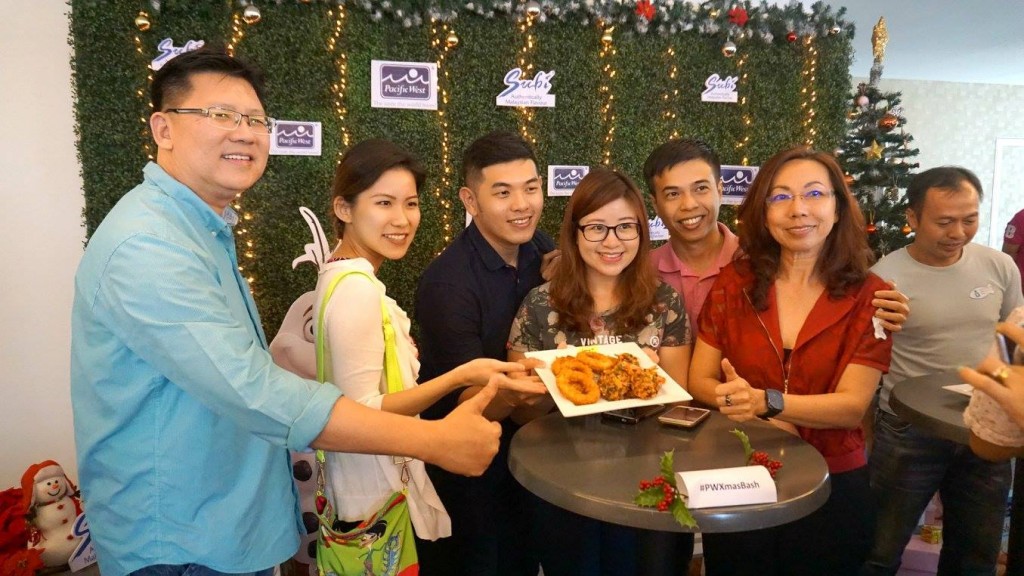 Final outcome of our 'hard work' hehe
(photo credit to Pacific West)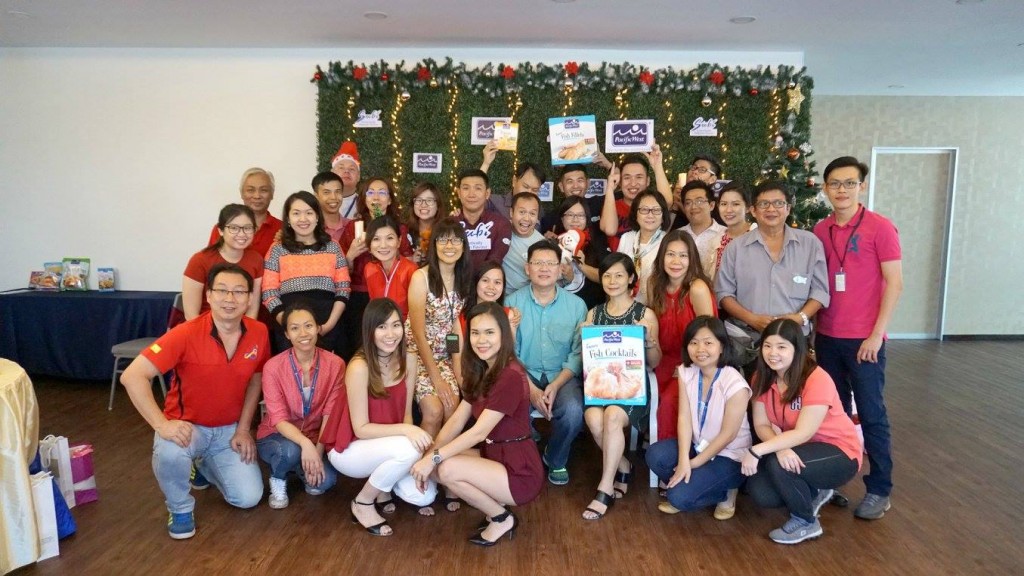 Group Photo! (photo credit to Pacific West)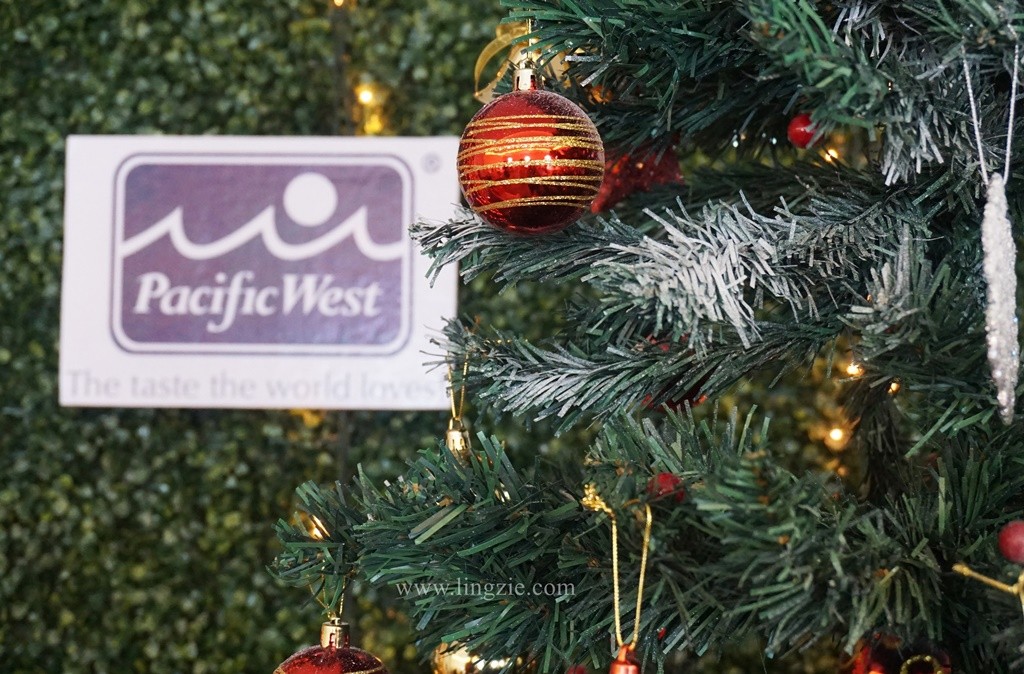 I had so much fun during the Christmas Bash! Many thanks to Pacific West for being such a generous host! 🙂
Pacific West and Subi products are available in Aeon Big, Giant, Sunshine Square, The Store Pacific and major hypermarkets throughout Malaysia.
Connect with Pacific West and Subi