It was a glamorous night indeed during the 3rd International Edition of INPenang Awards 2017 organized by CHT Network. The event was held recently at The Wembley, Penang with the theme Melody in Spring. Over 400 distinguished guests graced this celebrated event including The Honorable Danny Law Heng Kiang, Penang State EXCO Member, Tourism Development & Culture.
The INPenang Awards' aim was to recognize outstanding Penang people & organizations mainly supporting the tourism sector in Penang. According to CHT Network Founder & President, Mr Ch'ng Huck Theng the INPenang Awards was conceptualised simply because Penang is one of the places in the world to live, visit and invest in. As a fellow Penang girl, I couldn't agree more! 🙂
*Many thanks to our hosts CHT Network & IchiMedia for inviting me to be a part of this momentous event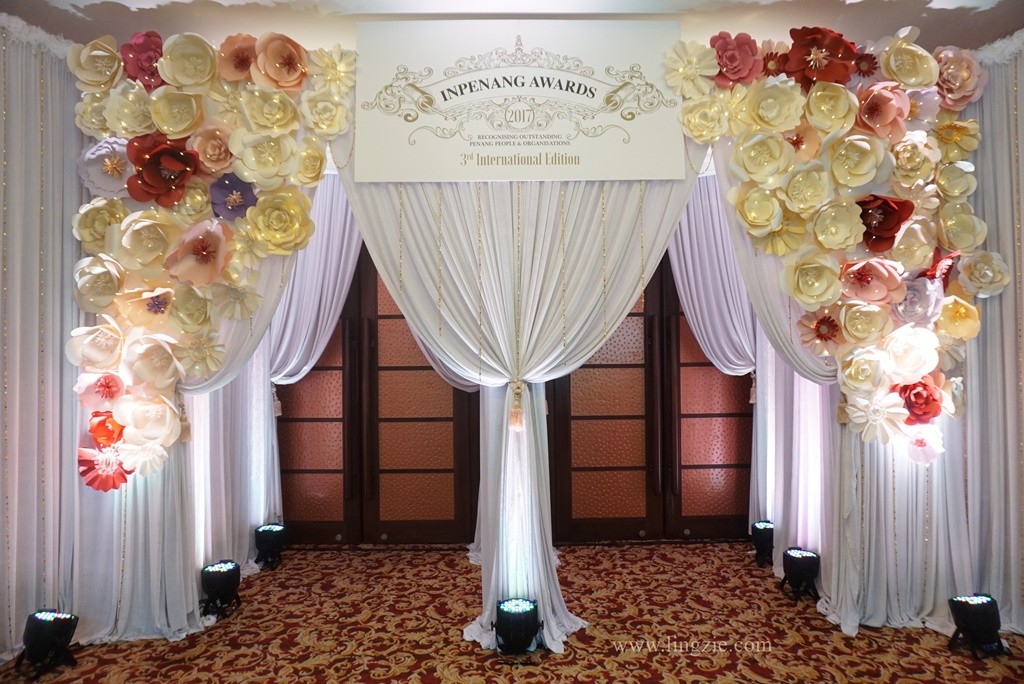 Grand entrance to the ballroom 
Super love the huge paper flowers & the elegant drapes by Focal Concepts. So pretty & so befitting the theme!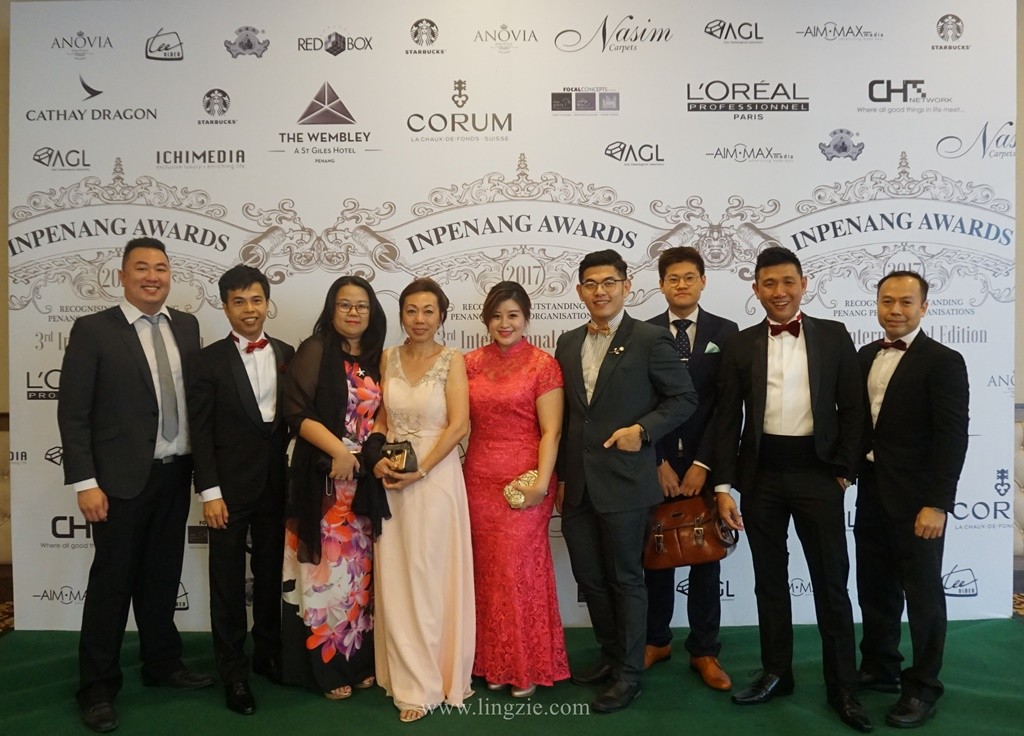 Bloggers & our hosts 🙂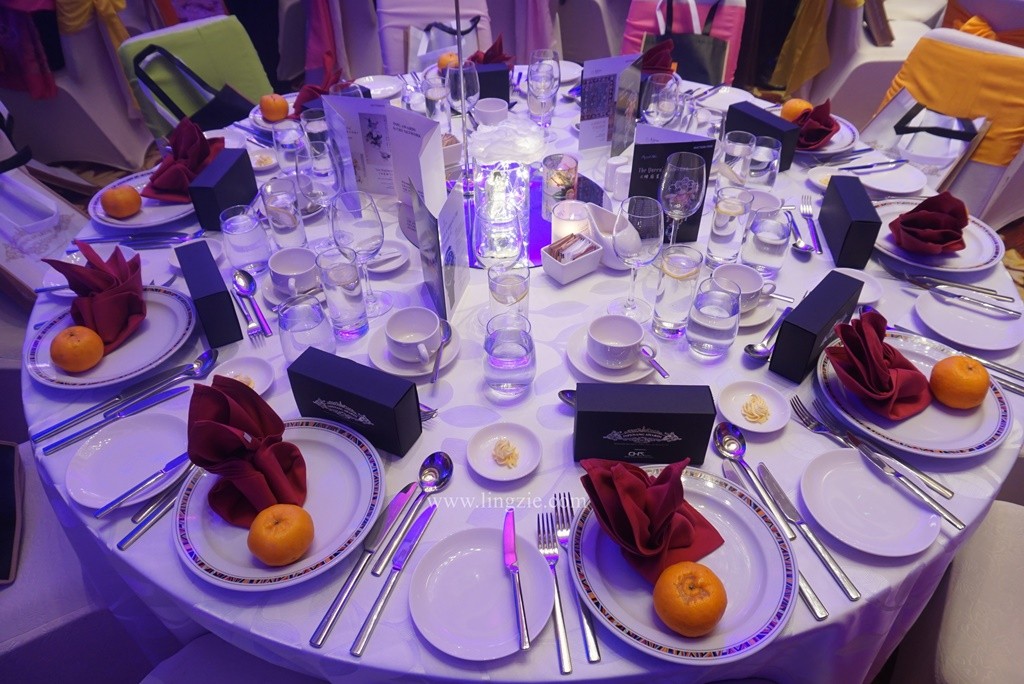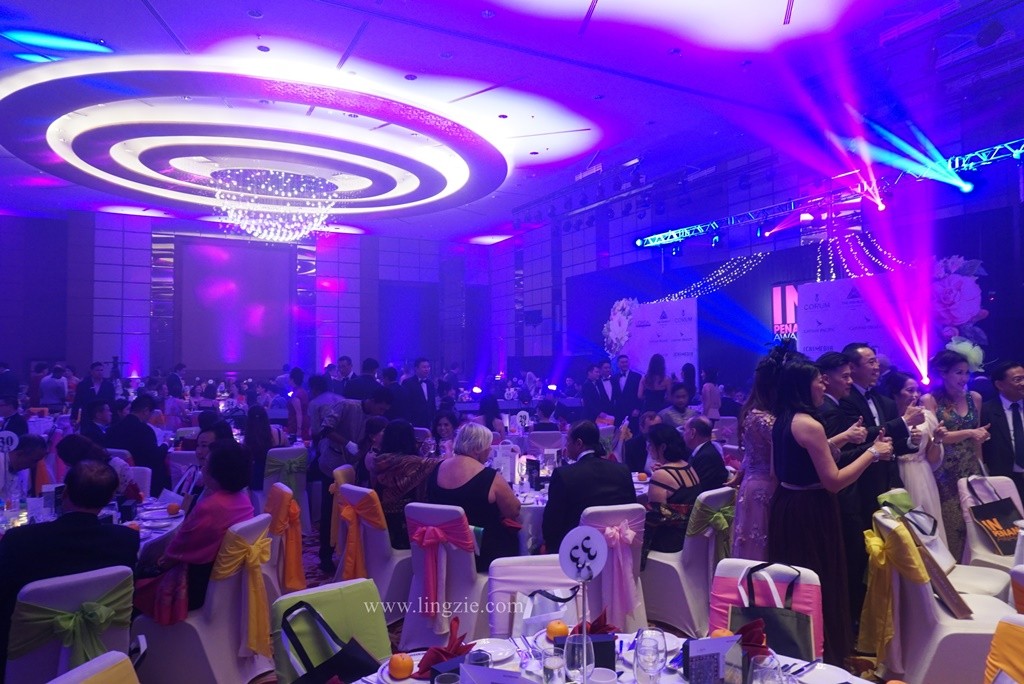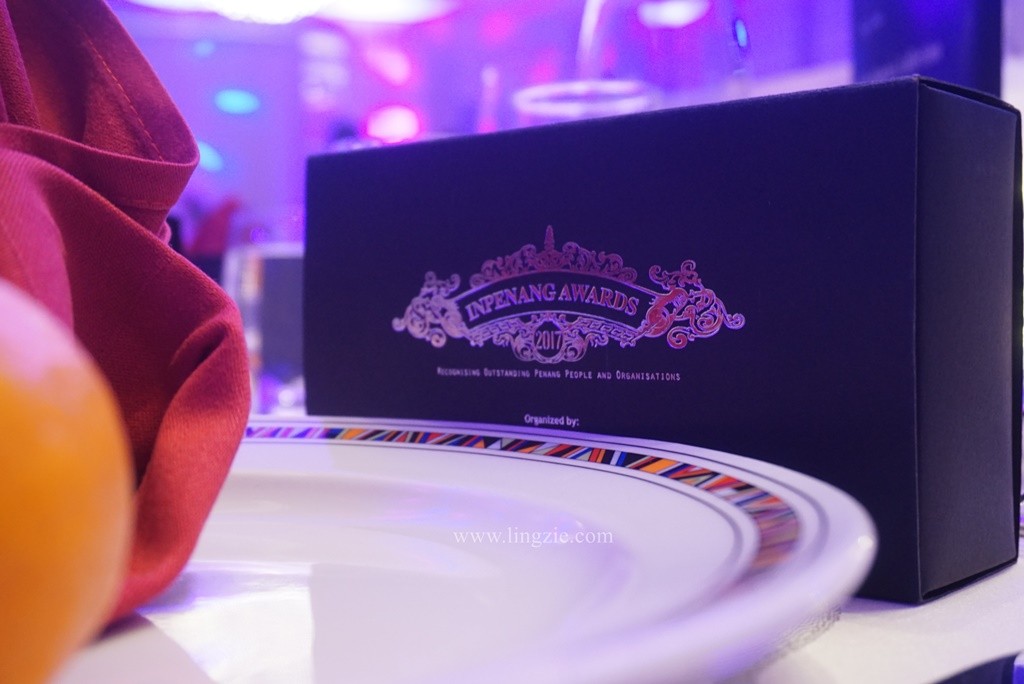 One of the door gifts for the event  
Much to our delight, the chic black box held two pastries from Ming Xiang Tai Pastry Shop (best seller Salted Egg Pastry & Pandan Salted Egg Pastry) Both were equally enjoyable and quickly devoured while we waited for the event to start!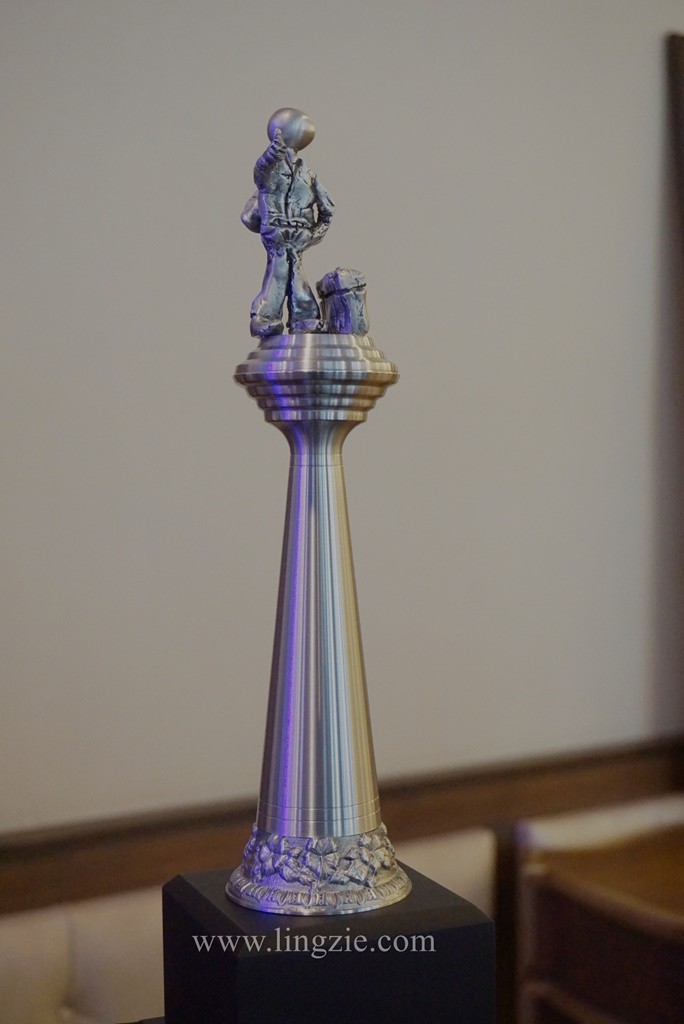 INPenag Awards Trophy
A tangible representation of success, celebrates the past, present and future of the achiever
Fully sculpted in pewter, designed by Mr Ch'ng Huck Theng, a multi award winning artist
INPenang Awards acknowledges and highlights outstanding organizations and amazing leaders that have achieved success in their respected fields and contributed to the society of Penang. This momentous event has given opportunities to key players in the industry to showcase their talents and encourage competitiveness among local businesses thereby uplifting everyone's standards to greater heights. To date, INPenang Awards has only accorded 23 awards to organizations mainly related to the Penang tourism industry.
The 2017 edition of INPenang Awards adds two new award categories for individuals – INPenang International Outstanding Achievers Award and INPenang Lifetime Achievement Awards.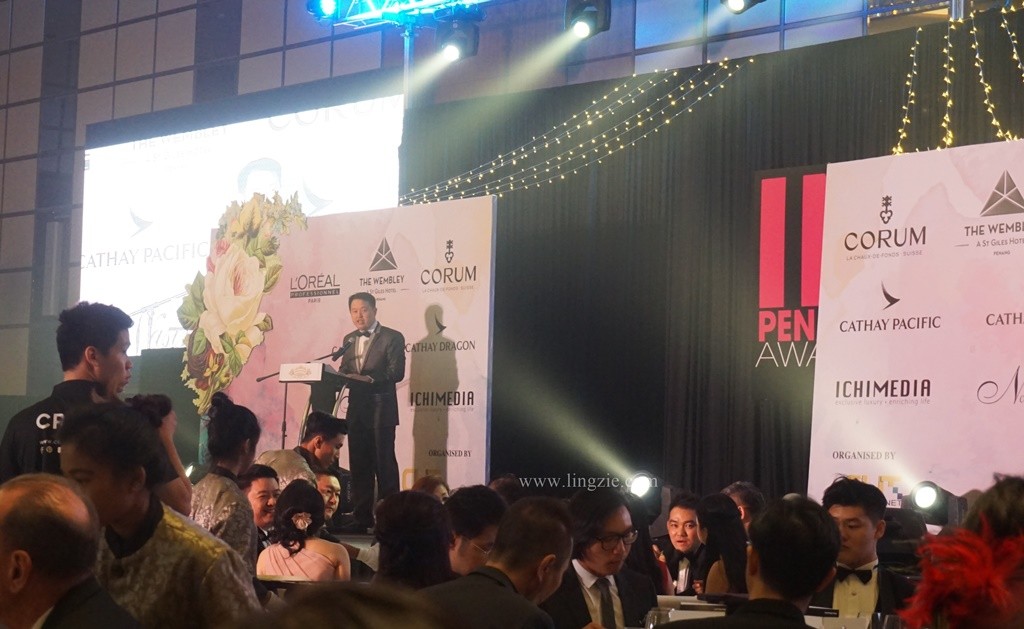 Opening Speech by CHT Network Founder & President Mr Ch'ng Huck Theng
INPenang Awards 2017 list of winners include:-
INPenang Lifetime Achievement Award:
Tan Sri Dato' Dr Michael Yeoh Oon Kheng (CEO, Asian Strategy & Leadership Institute ASLI)
INPenang International Outstanding Achievers Awards:
Nicole Chow (Australia- Managing Director of UAG Group)
Chef Walter Lee (Thailand – CEO of Venturetec Marketing)
Bernard Yong (Malaysia – Vice President of RADO and General Manager of The Swatch Group Malaysia)
Dato' Elaine Kang (Malaysia – Veteran Singer)
INPenang Awards: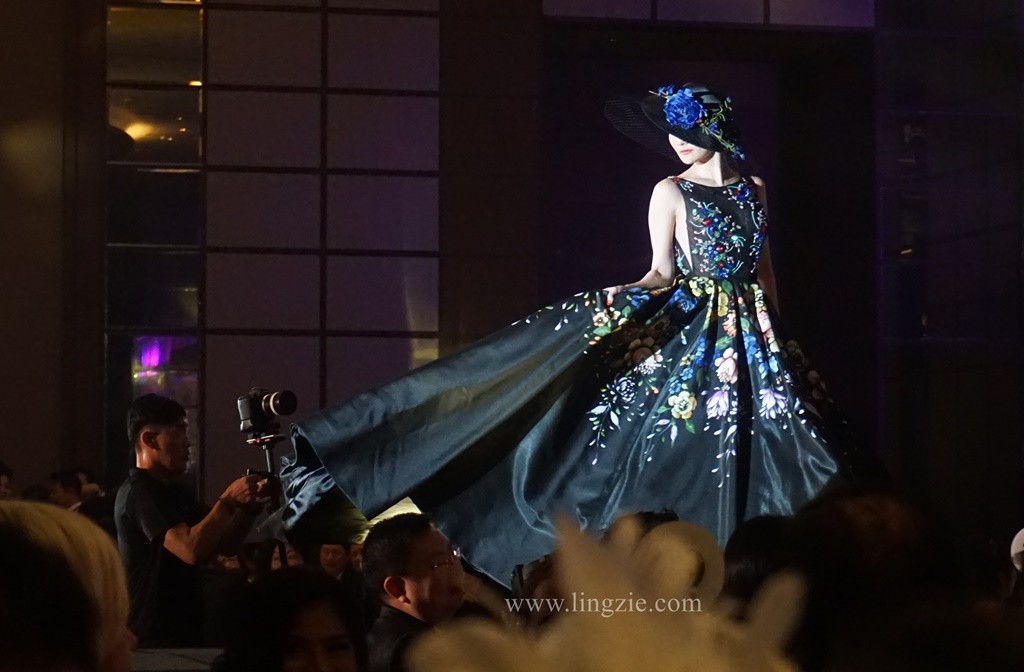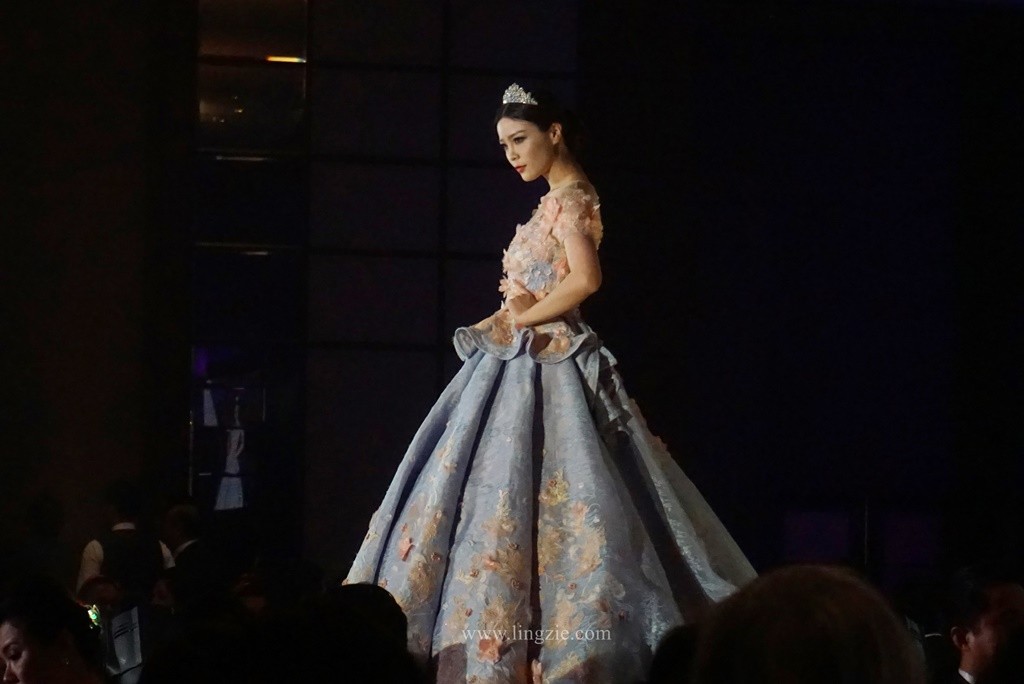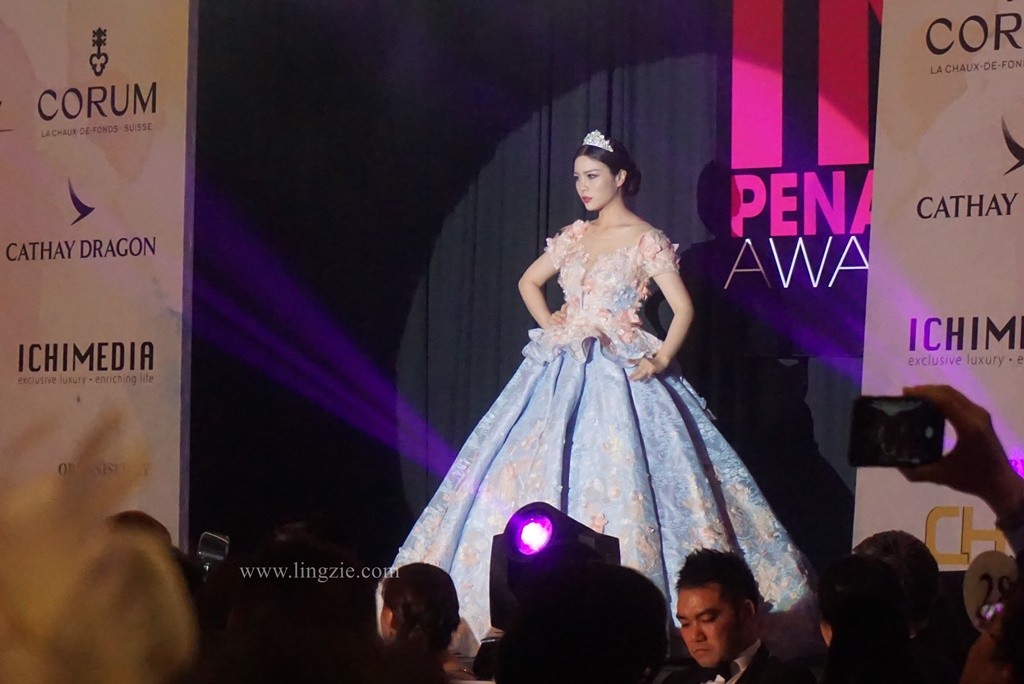 Bridal Fashion Show by Anovia Bridal
Guests tucked into a sumptuous course dinner by The Wembley, Penang while being entertained by songstresses as well as a bridal fashion show by Anovia Bridal.
The dinner kicked off with a delightful Seared tuna nicoise salad followed by a butternut veloute. A lime sorbet palate cleanser was then served before the main of Chicken Roulade & Grouper Fish. There were hints of lavender flavour in the chicken roulade while the asparagus gave the dish some crunch and texture. Finally for dessert, a Tiramisu Twist was served with berries compote.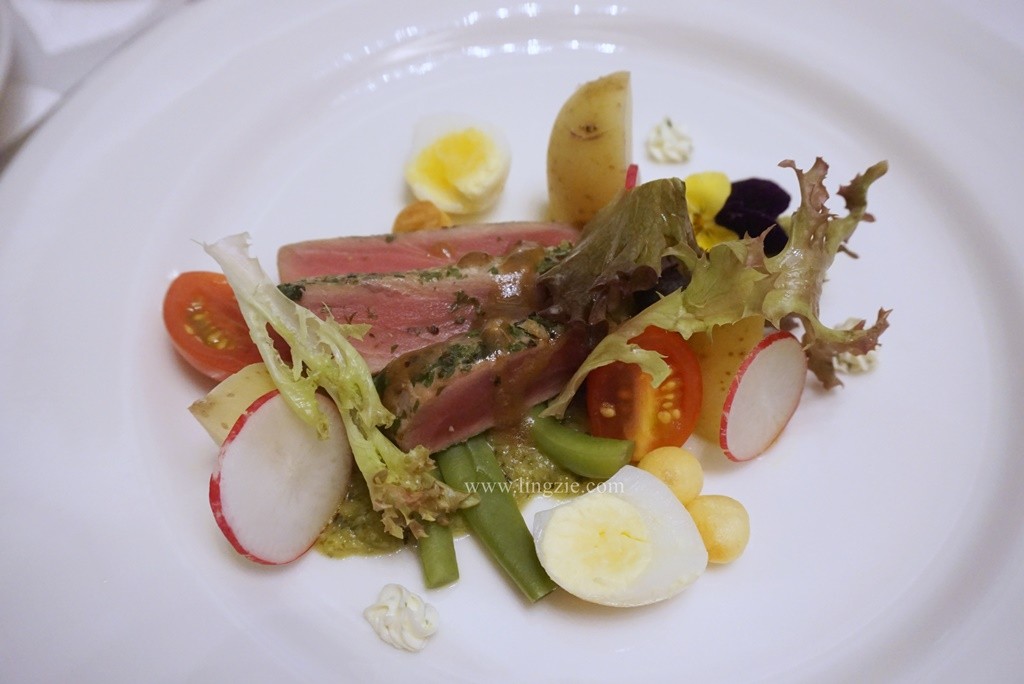 Light Curried Butternut Veloute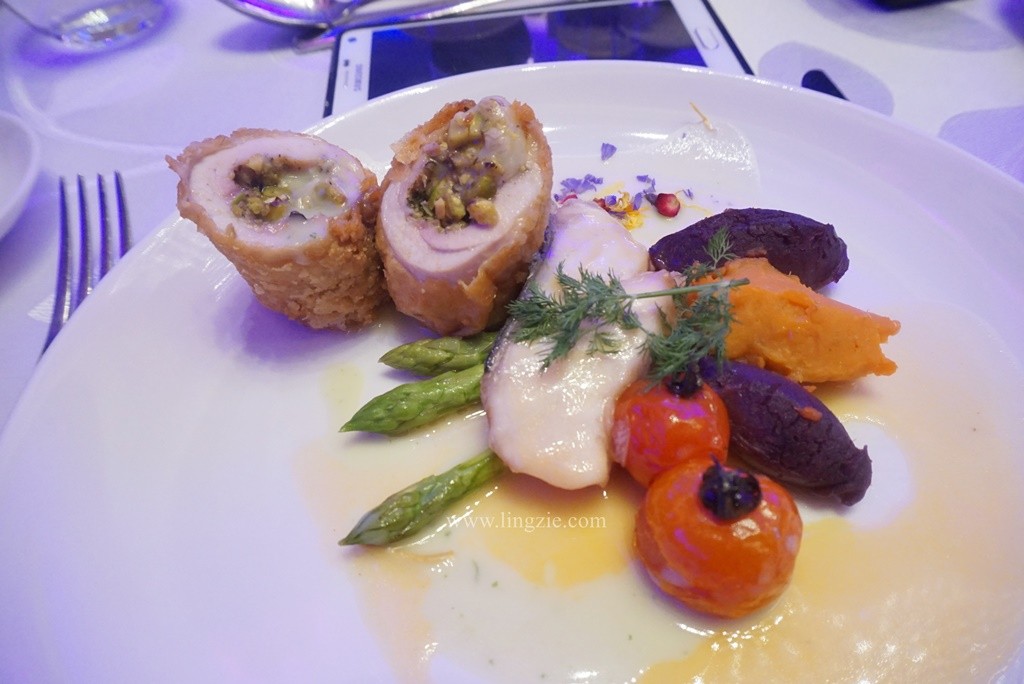 Chicken Roulade & Grouper Fish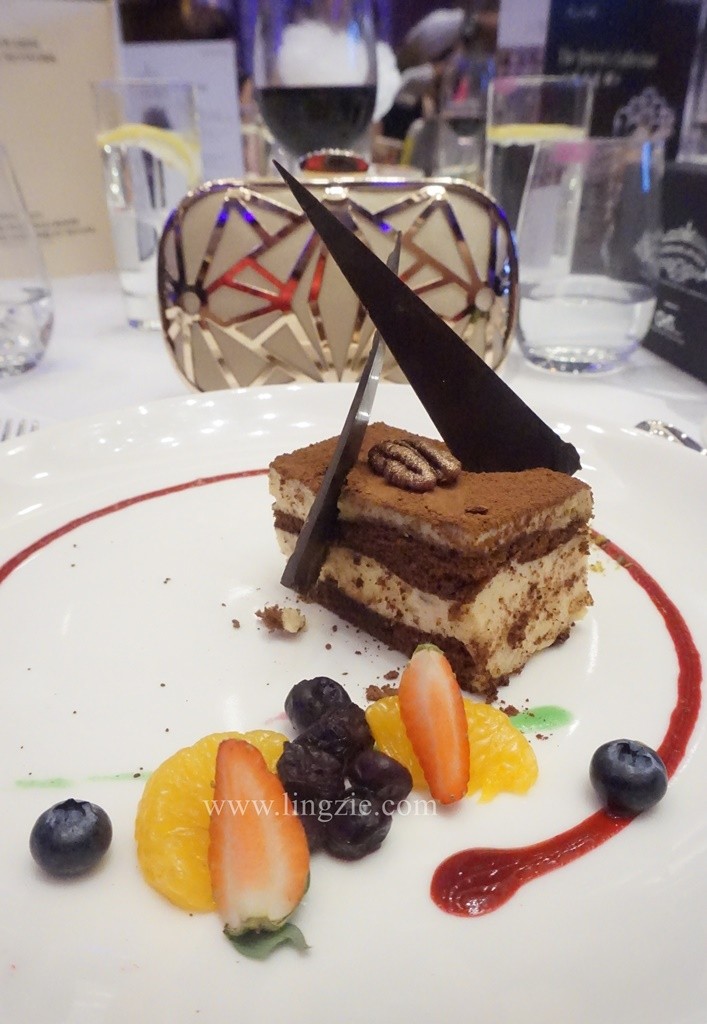 Tiramisu twist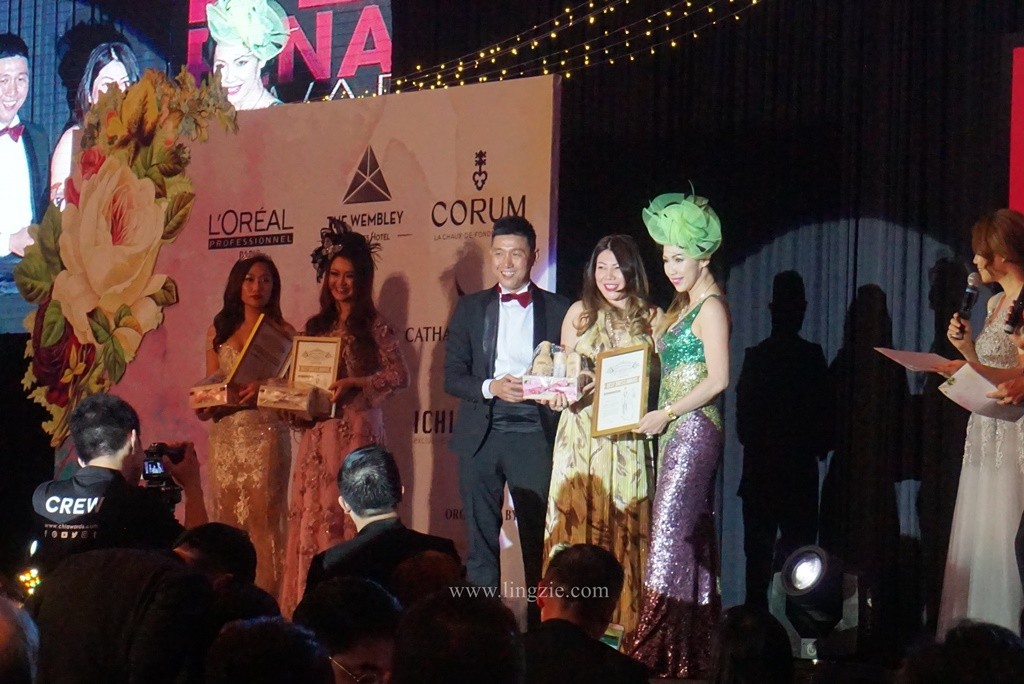 Best Dressed Awards (with gifts sponsored by L'OREAL Malaysia)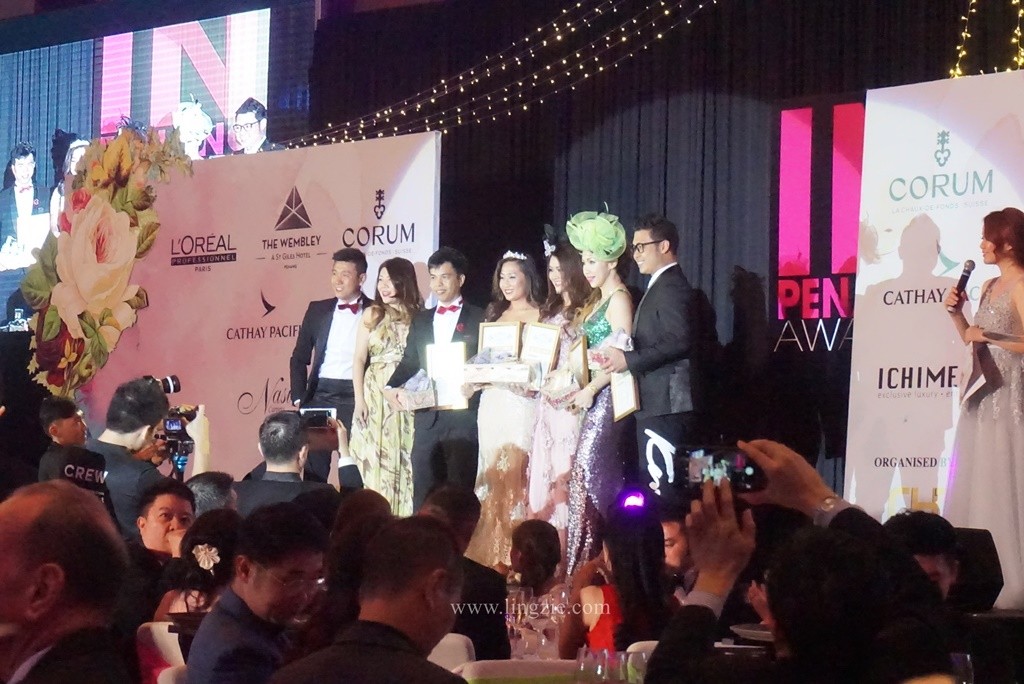 Best Dressed Award (for 3 beautiful ladies & a gentleman)
During the event, an auction session with proceeds going to charity was held as well. Some of the coveted items up for auction include 'The Queen's Collection' a jewelry piece by Royals Blue, CORUM Admiral's Cup Legend 47 watch, wool carpet from Nasim Carpets and paintings from Penang Art Society.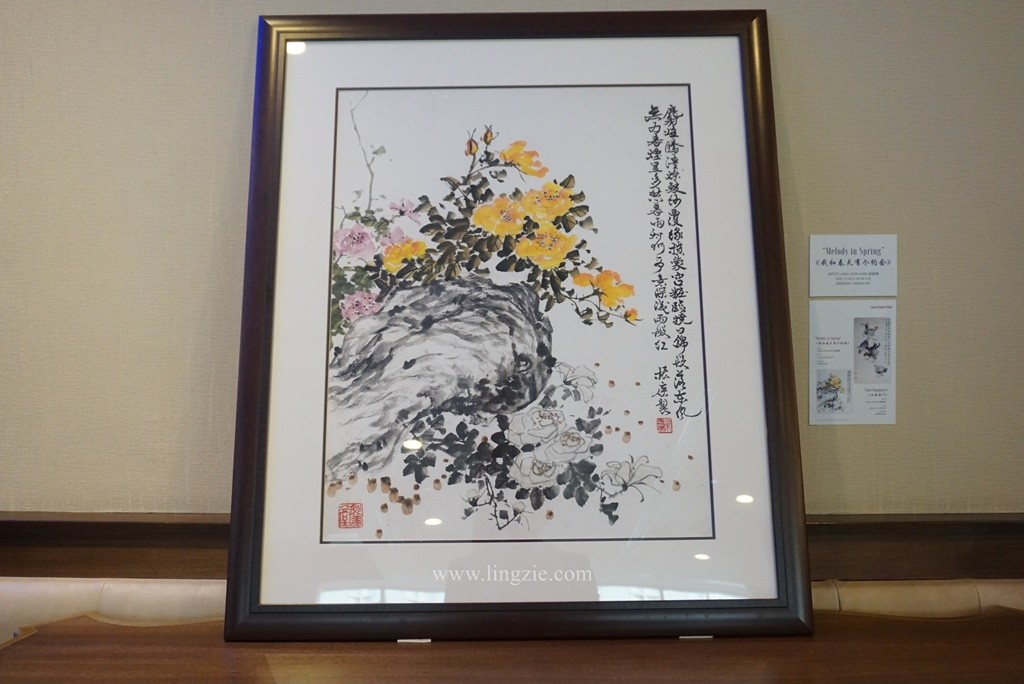 Melody In Spring Painting for auction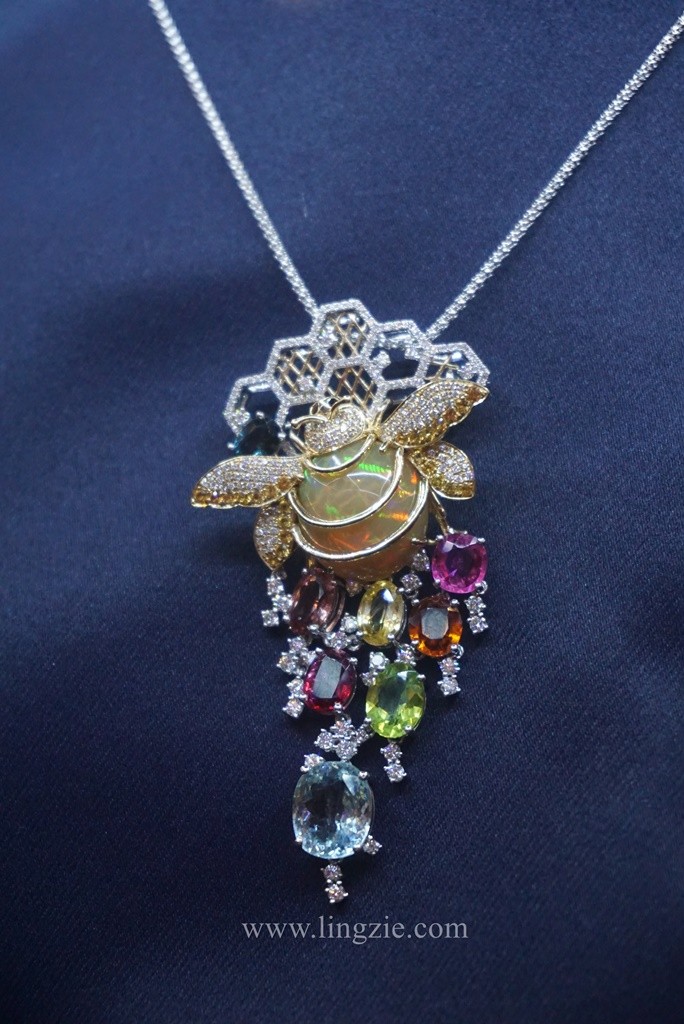 The Queen's Collection by Royals Blue
Featuring 325 specially selected brilliant cut black and white diamonds as well as an impressive Ethiopian opal of approximately 7.38oct embellished with 18k gold.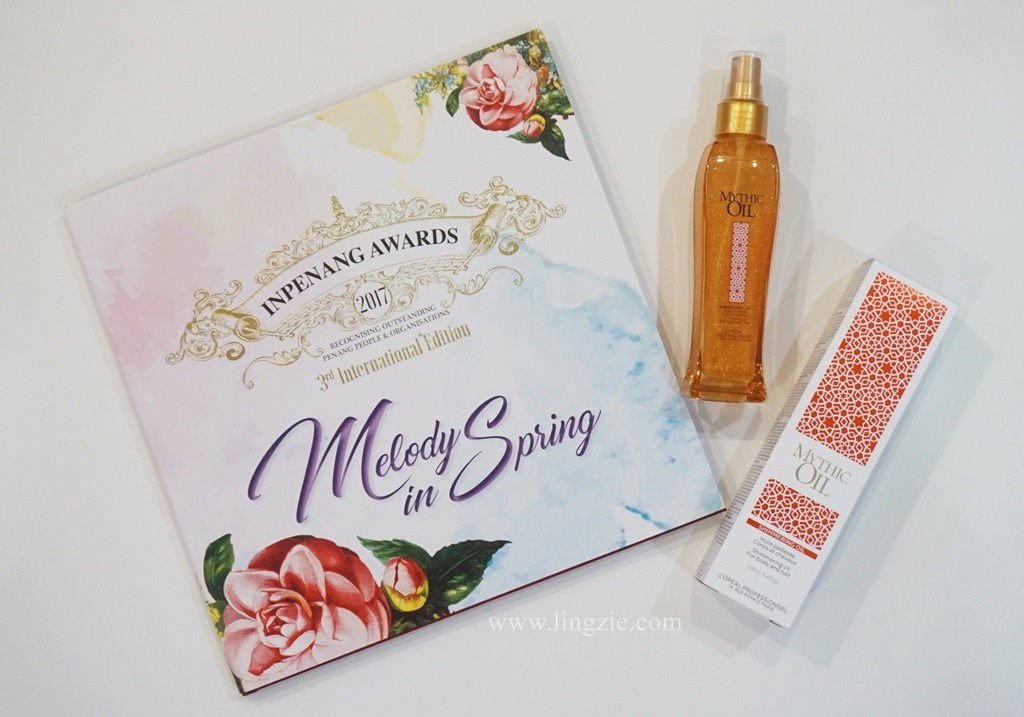 Beautiful hardcover coffee table book featuring the Award winners, the hosts & the sponsors
The event goodie bag also included gifts by L'OREAL Malaysia and vouchers from Starbucks Malaysia, Winter Warmers Coffee & Tea House, Nasim Carpets, Asia Gemological Laboratory & Red Box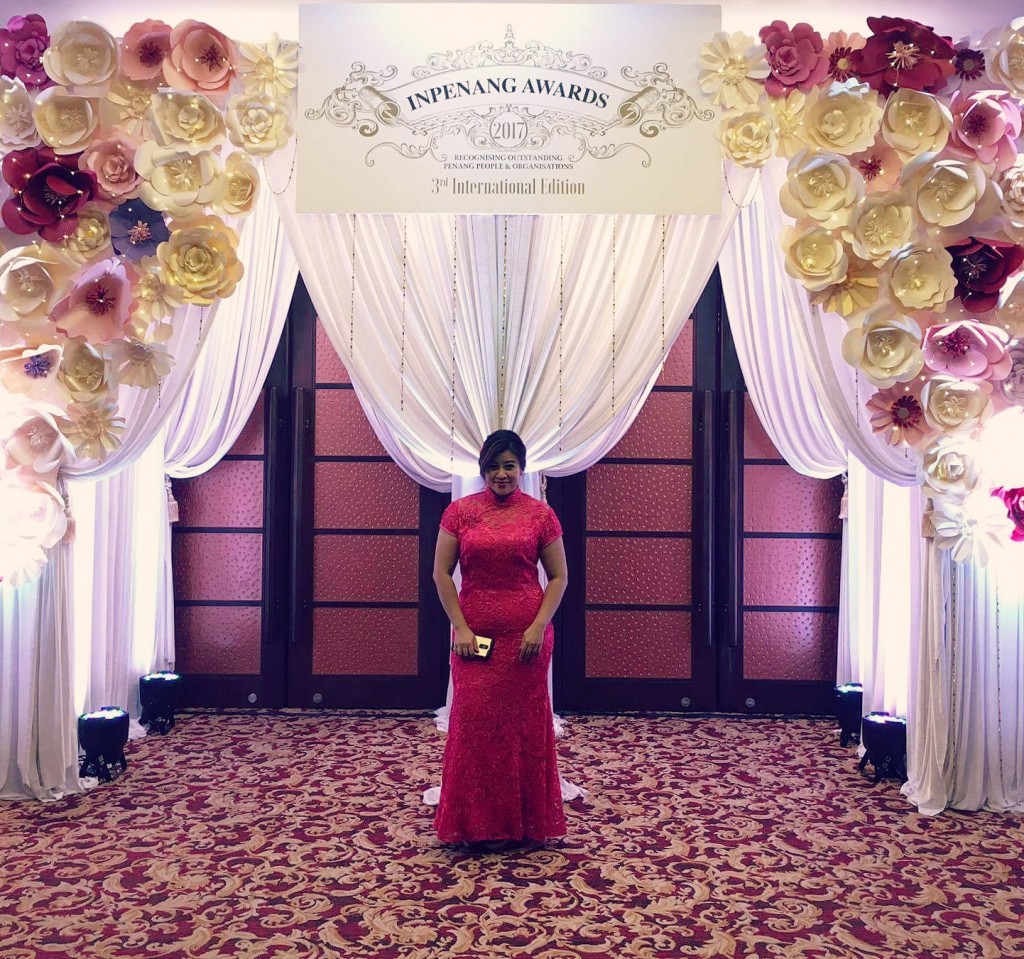 This prestigious awards ceremony was indeed a highlight. I was grateful and elated to be able to be a small part of this dazzling event. Here's to the next one! 🙂