As a traveller, one of the things that I personally look forward to is a comfortable hotel room. Even better when the room is lavish, neat and stylishly adorned. And while I have checked into many a hotel room and jumped in glee when greeted with a perfectly made bed (there is just something so luxurious about a king sized bed isn't there?) I have never put much thought into how that perfect bed came about… until now.
Recently, I had the unique opportunity to experience first hand, what it takes to make the perfect bed in G Hotel Gurney's Perfect Bed & Perfect Pint Challenge. G Hotel Gurney houses 312 designer rooms which were recently upgraded and made over, further strengthening it's mark as a modern, sophisticated and chic icon along the busy Gurney Drive enclave.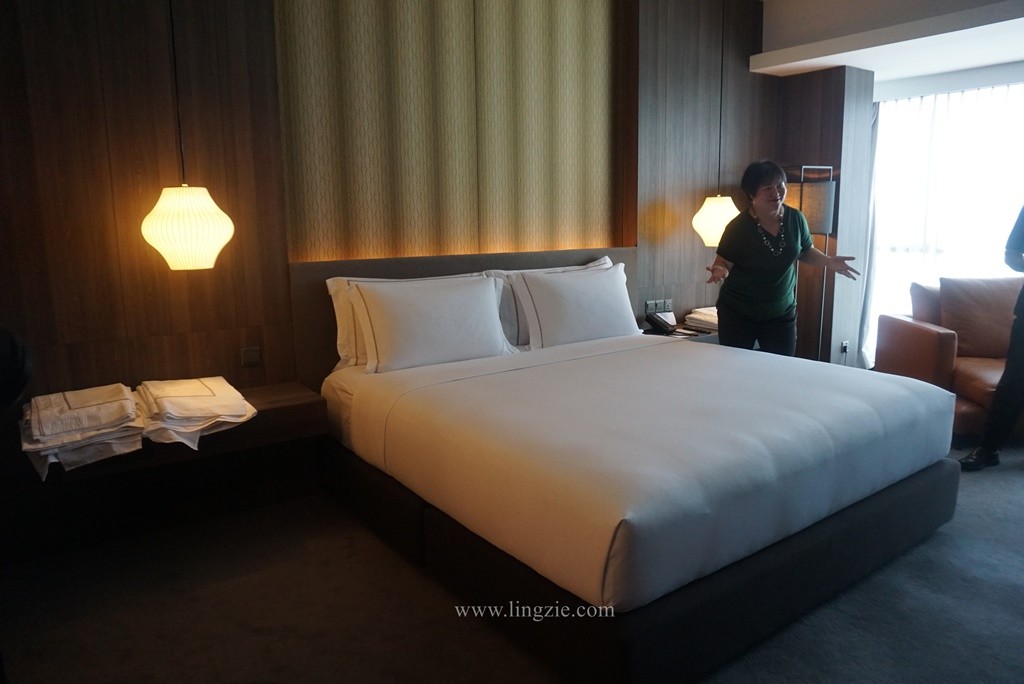 The Perfect Bed 🙂
The Perfect Bed challenge was held at G Suite – the highest room category in G Hotel Gurney. There are only 2 units available hence its exclusivity. Wedding couples who sign up for the Stylish wedding package & Passion wedding package will enjoy the wedding night in the G Suite hence the G Suite is also known as the Honeymoon Suite.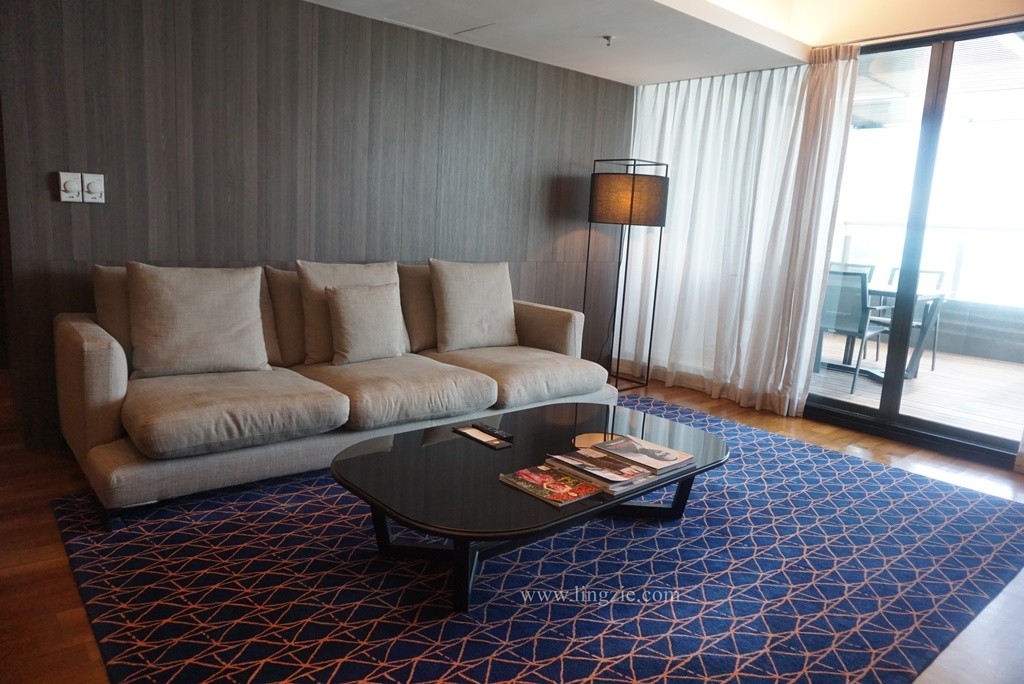 The G Suite comes sheathed in ultra stylish & contemporary design, with a spacious living room complete with plush sofa, 65″ smart HD LED TV and dining table, and extends out to the balcony with a spectacular sea view. These features makes it perfect for wedding couples to have the gate crashing ceremony or to host some guests before & after the wedding celebration.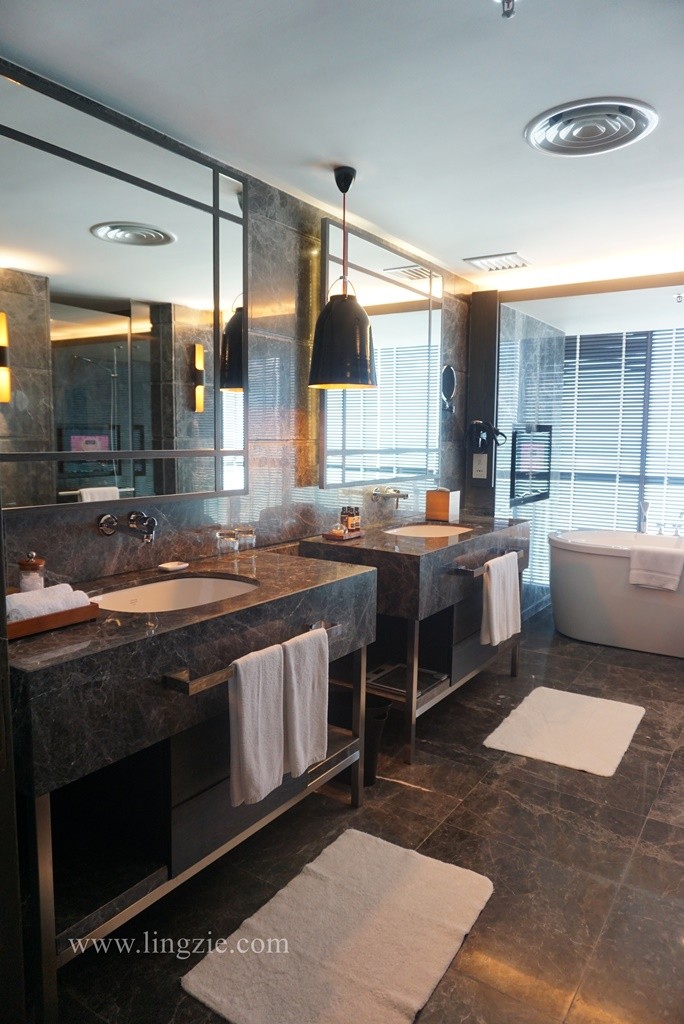 I especially loved the G Suite's opulent bathroom (check out that bathtub!). G Hotel also uses Apelles eco-friendly toiletries in all their rooms.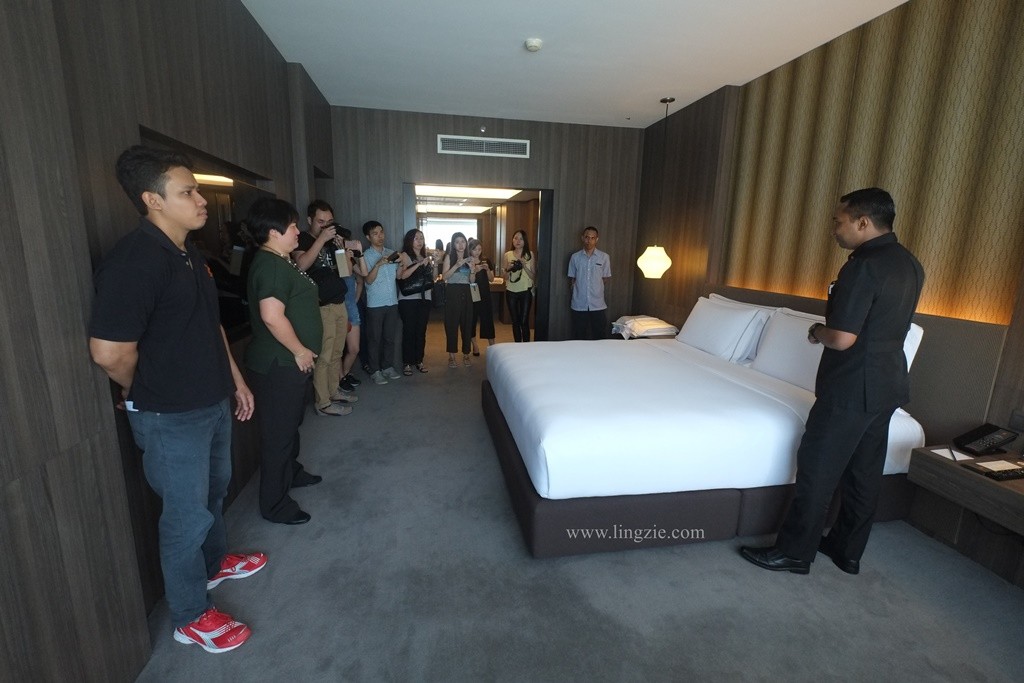 After ooo-ing and aah-ing over the lovely G Suite, we had a briefing & demo for our Perfect Bed challenge by Mr Shahril Seman, Housekeeping Manager of G Hotel Gurney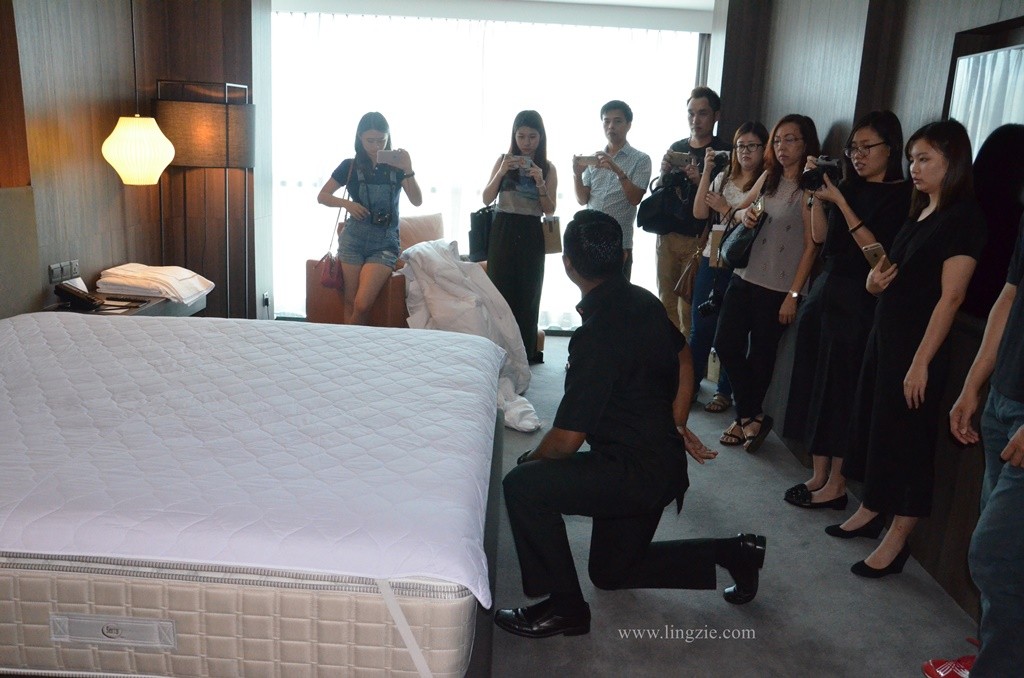 The Perfect Bed was stripped down to reveal a Royal Platinum Serta mattress. Mr Shahril then proceeded with the demo on the art of making the perfect bed. We nervously watched and took notes as we would each have to make a perfect bed (KING SIZED, mind you) of our own & in ONLY 15 minutes!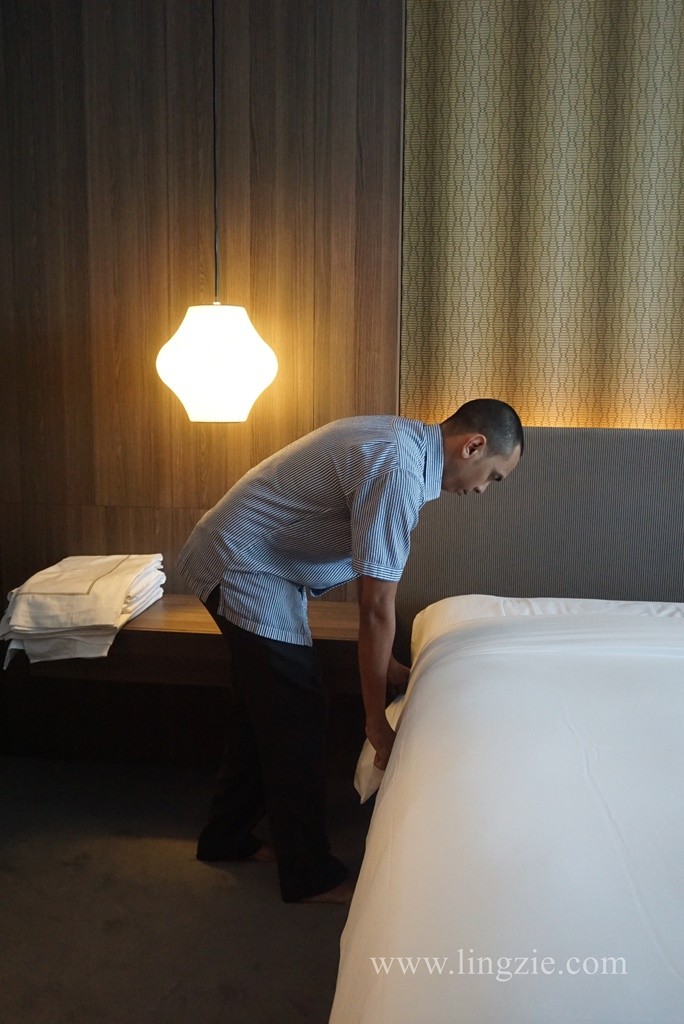 Demo by Mr Herry, Housekeeping Supervisor
(do note how tightly and snugly he tucks in the duvet)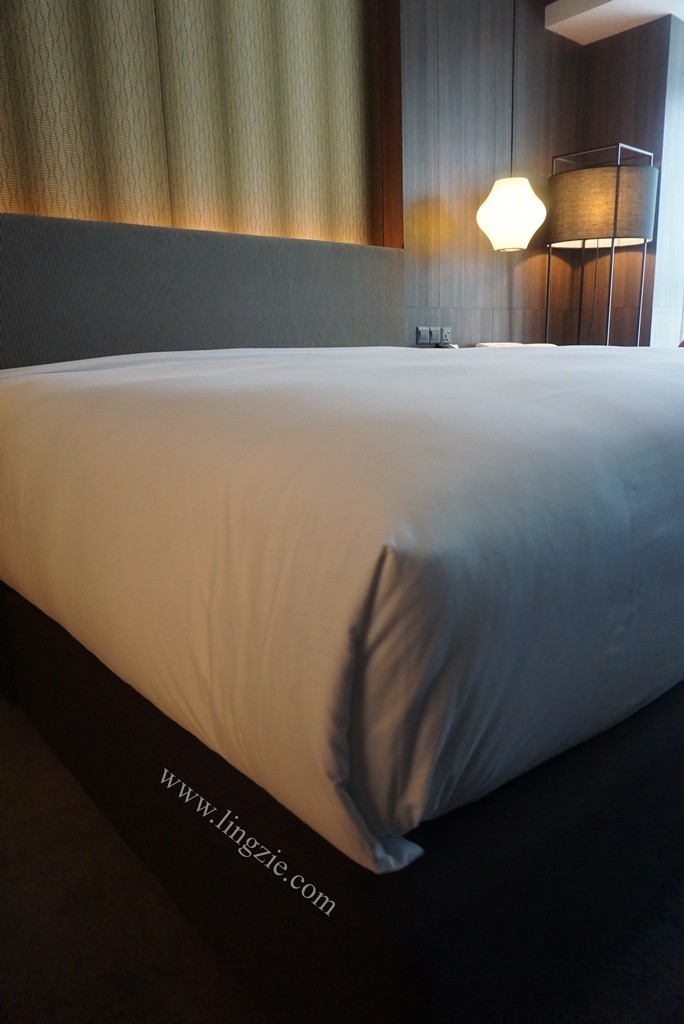 The 'must have' envelope fold at each corner of the bed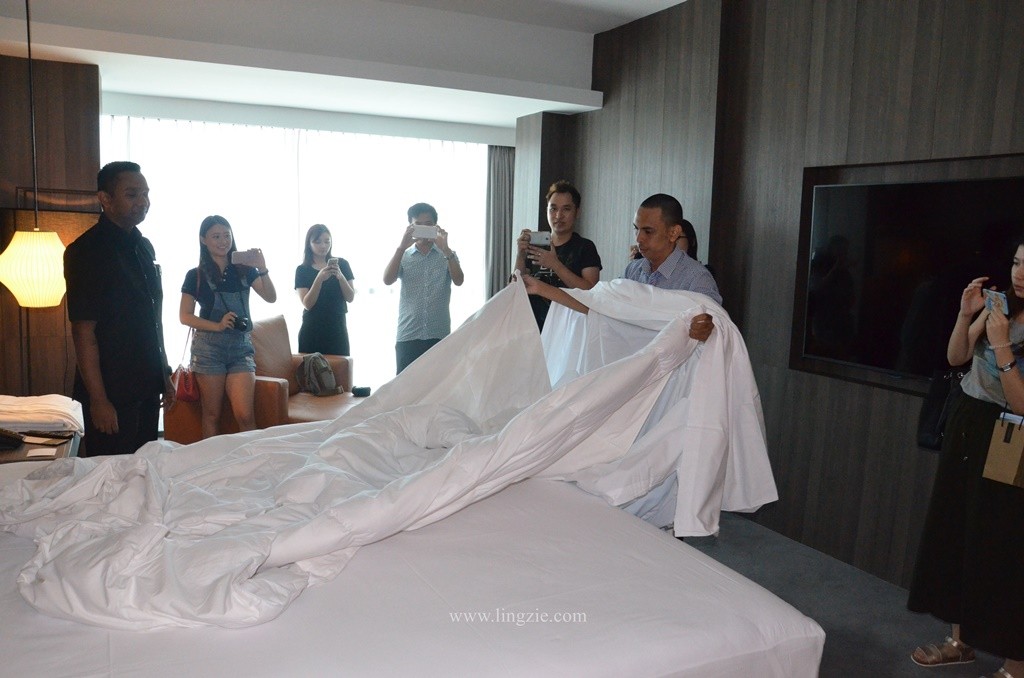 Mr Herry demo-ing the steps to put in the duvet insert into the duvet cover
(this was perhaps the toughest part of all!)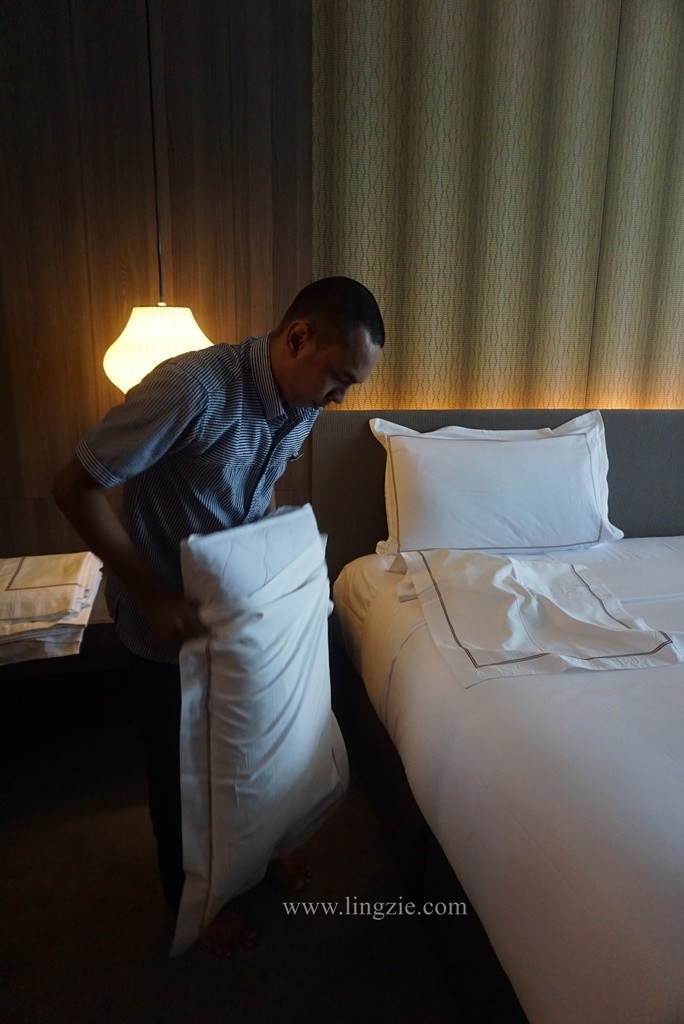 Even something so seemingly 'simple' as the pillows had many key points to note  in order for it to be placed just so. This speaks volumes of their 5 star hospitality and service.
After the demo, the challenge began. We had 15 minutes each to make the perfect bed.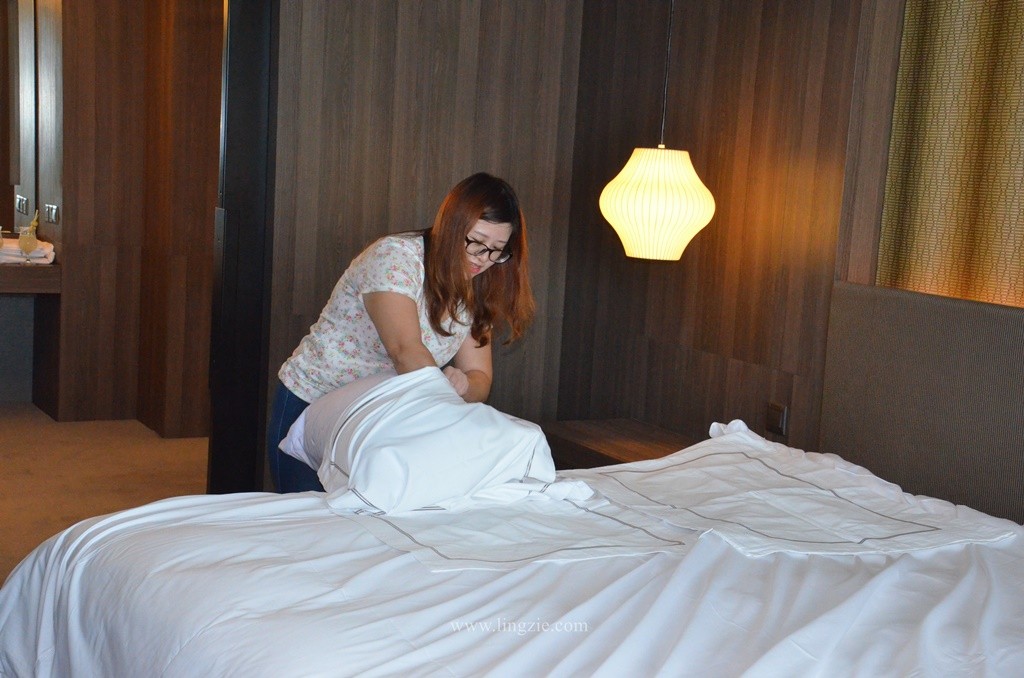 Me scrambling to make the bed (plus a lot of running around like a headless chicken)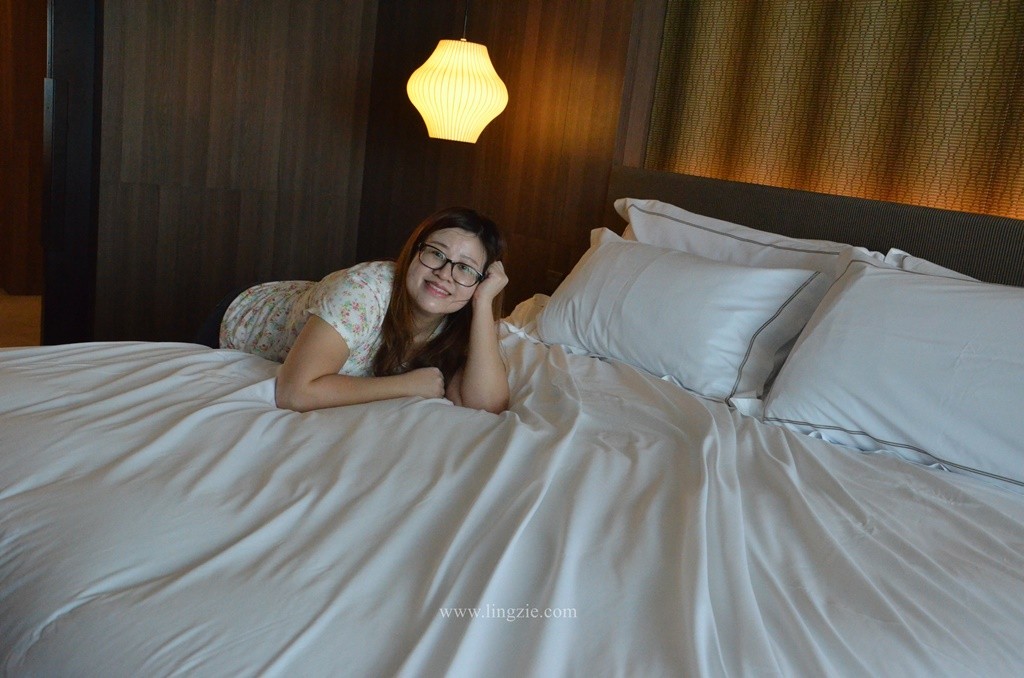 After 15minutes… needless to say I failed TERRIBLY!! hahahaha
Look at how horribly creased the bed is! Granted I was nursing a slightly sprained wrist during the challenge but I think I would not have fared any better if my wrist was in perfect condition! (~hangs head in shame~) lol
I had made a mistake while putting the duvet insert into the duvet cover and Mr Shahril noted that in cases like this there was little choice but to start over. BUT! I was out of time, and I was exhausted & drenched in sweat.
I certainly had new found respect and admiration for the housekeeping staff who has to make on average 20 beds a day! It was a back breaking task indeed!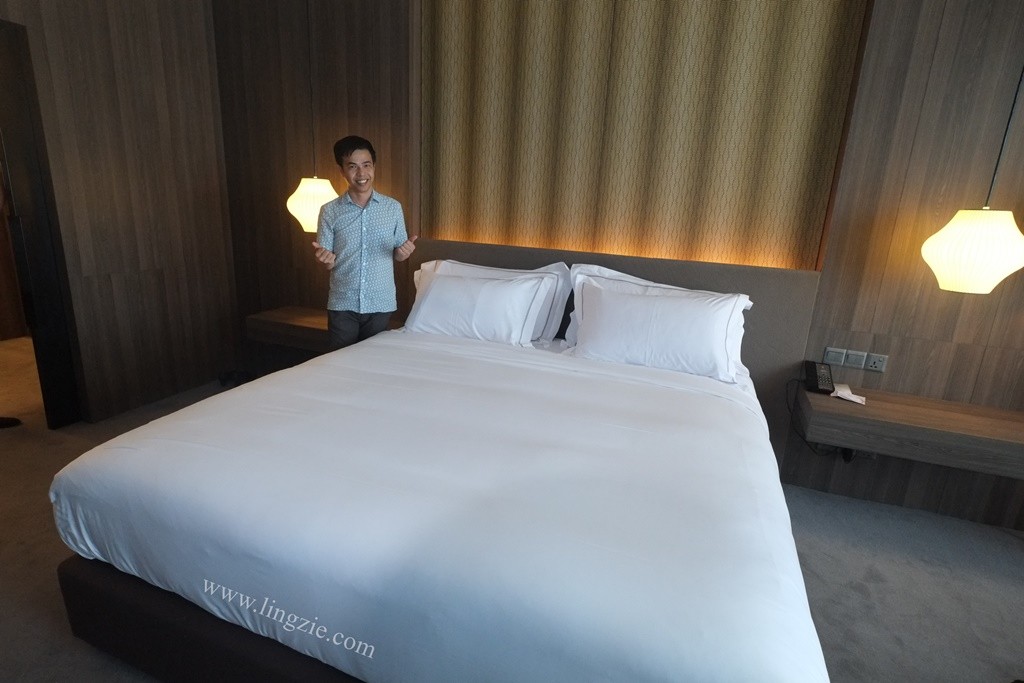 My fellow challenger Gibson with his perfectly made bed (he won the challenge!) Definitely a well deserved win!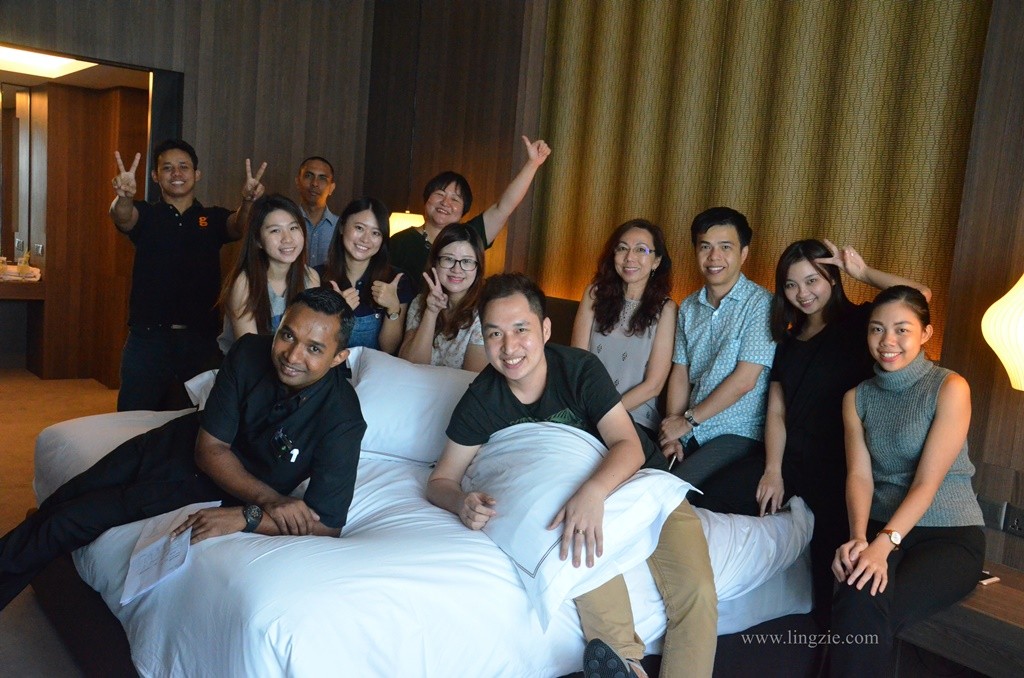 Exhausted (but still happy) group photo after the challenge. hehe
Next, we headed down to G Hotel Gurney's Tree Bar for the Perfect Pint challenge.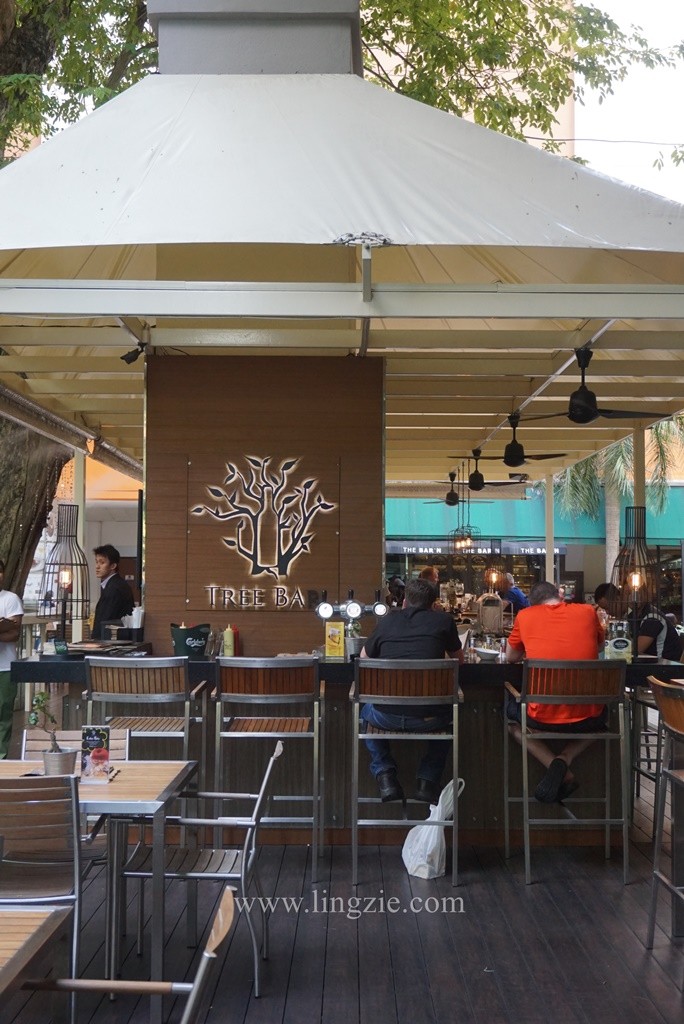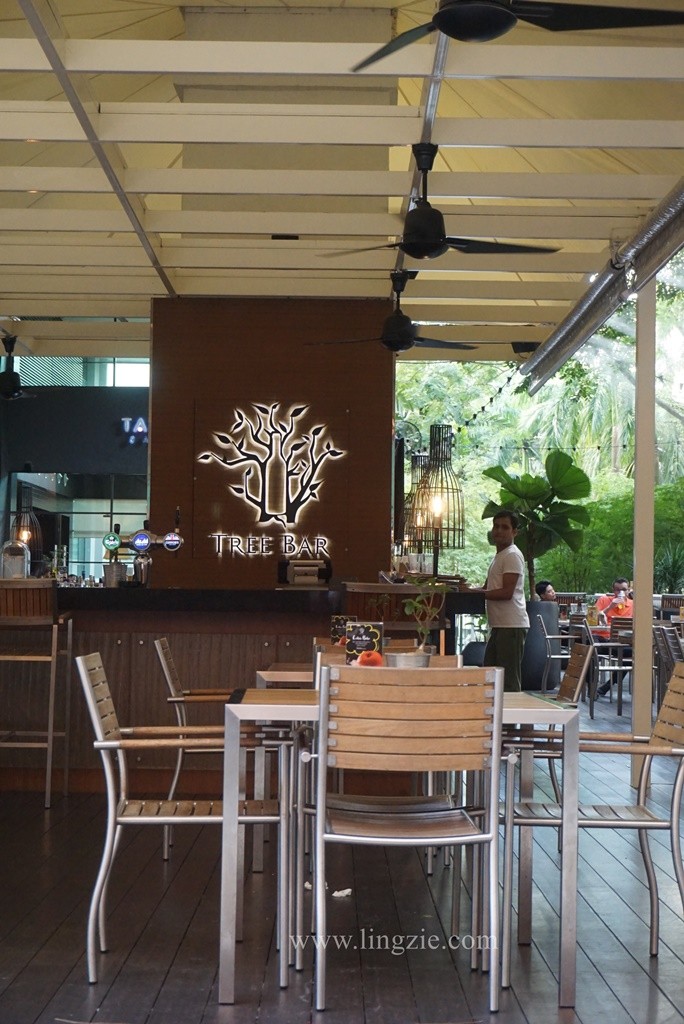 The Tree Bar is the largest alfresco bar in Penang. It has become a favourite watering hole for happy hour goers for its attractive pricing and delectable bites. It's unique feature is the 80 year old 'Albizia Saman' rain tree which offers shade and a cooling ambiance. In fact the bar was constructed with the tree incorporated into its design as G Hotel Gurney did not deem it right to cut down such a majestic tree, hence the name Tree Bar.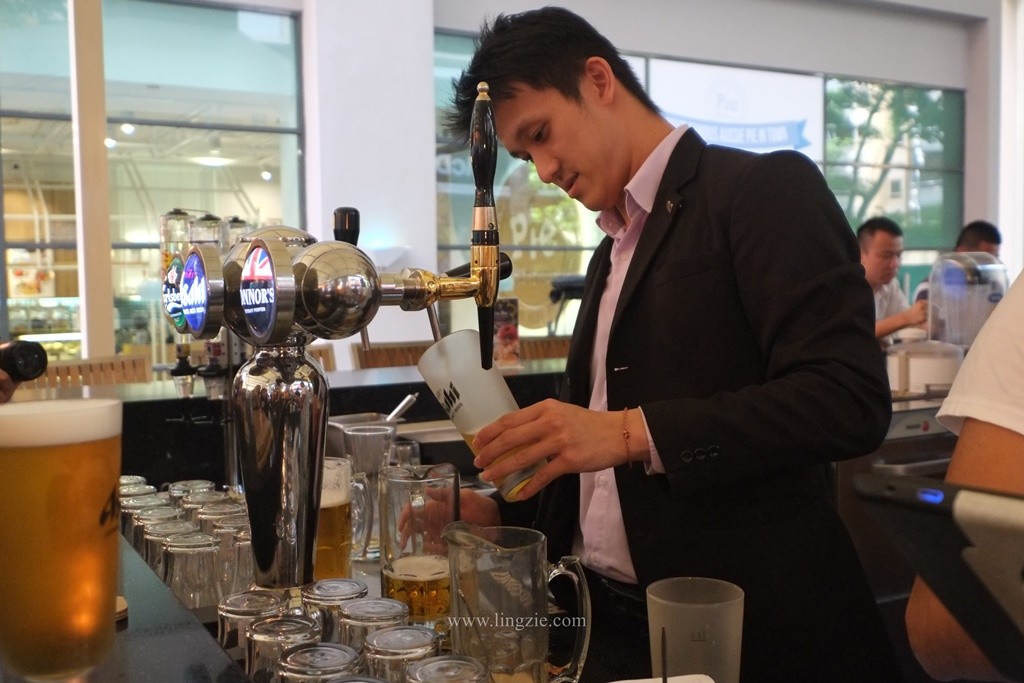 Mr Danson Khaw flaunting his bartending skills 
For the Perfect Pint challenge, we had a go at pouring a pint of Asahi beer after a demo by Mr Danson Khaw, Assistant Outlet Manager.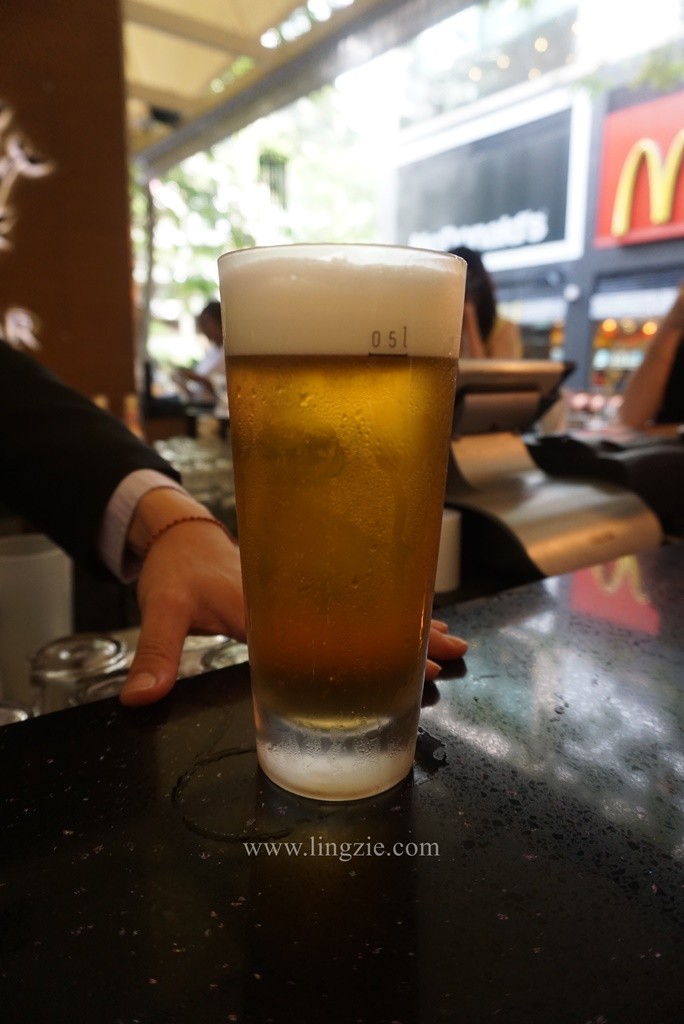 And what constitutes a Perfect Pint? The beer level has to hit the mark on the glass, while the foam level has to start from the mark to the tip of the glass. The foam (also knowns as beer head) helps to slow down the release of gas from the beer into the atmosphere hence keeping the beer tasting fresh for a longer period of time. Hence, the foam adds  to aroma and texture of the beer.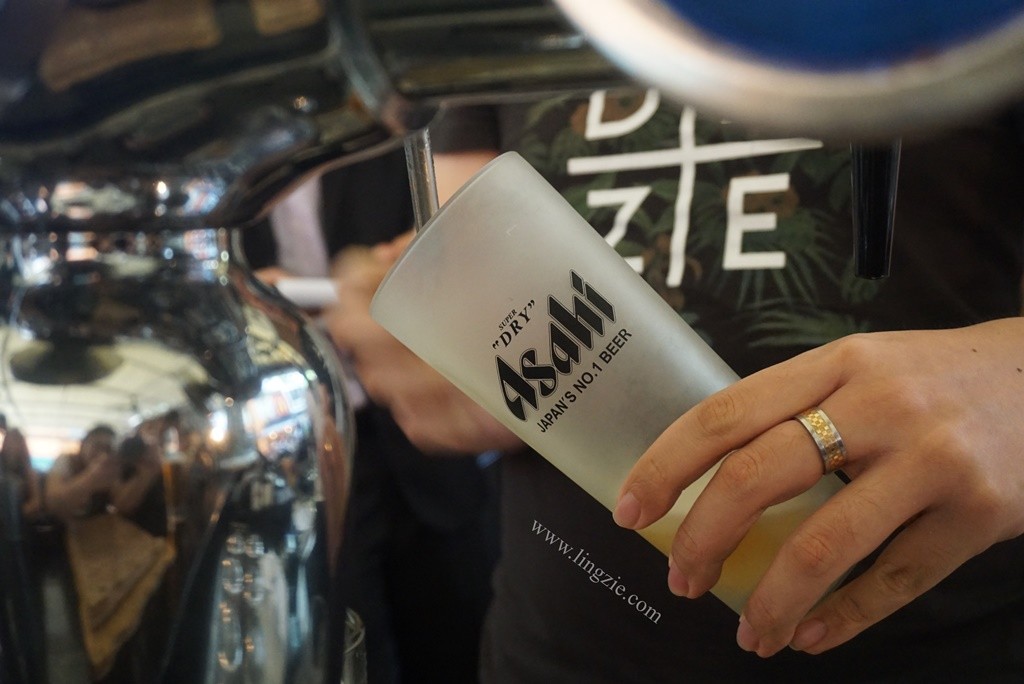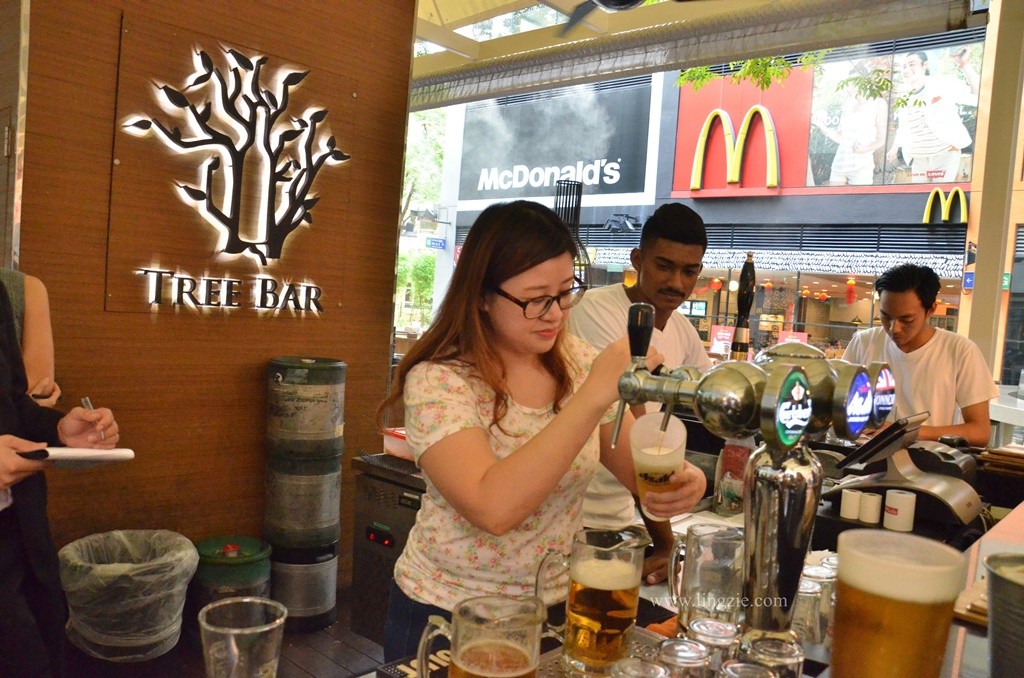 We only get one shot at this…!
And as with the housekeeping staff earlier, the bartenders made it look so effortlessly easy. But in reality, pouring that perfect pint was much harder than it looks. My hats off to the bartenders!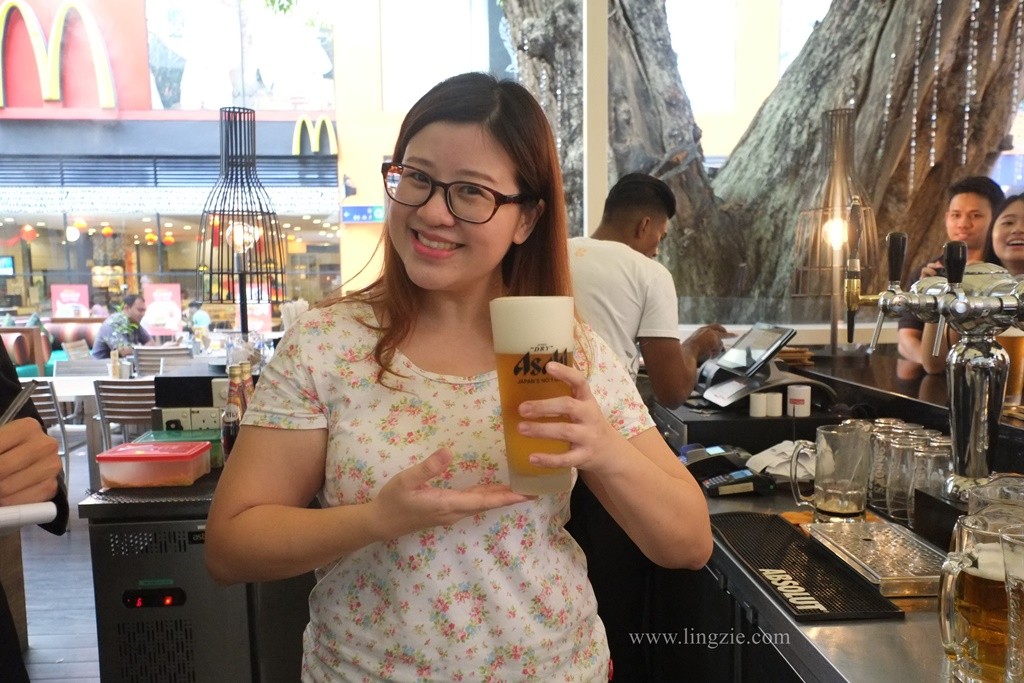 Thankfully I fared better at this than making the bed though it was still a far cry from being the Perfect Pint!
After both challenges, we got a chance to sit down and enjoy the Asahi beer which we poured ourselves. We also got to sample some bites from Tree Bar's menu. Happy Hour at Tree Bar is from 12pm-4pm DAILY. Happy Hour guests get to enjoy a Buy 1 Free 1 promotion on all house pours. In addition Tree Bar serves the lowest price of beer in town with 3 pints of beer from RM58nett onwards.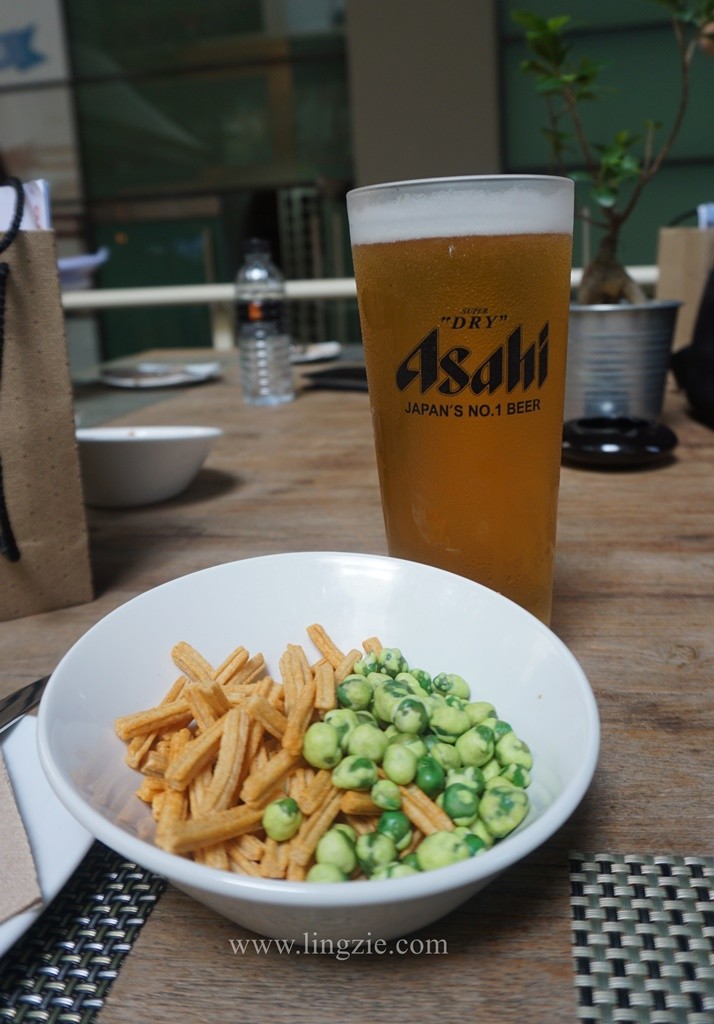 Tree Bar's menu offers some pretty substantial bites and some of the crowd favourites include Buffalo Wings, Mozzarella Cheese Sticks, Meat Lover's Pizza, Arancini balls and the Currywurst Sausage.
My personal favourite would be the Buffalo wings (though not really what I had expected from Buffalo Wings as they are usually drenched in a sauce of some sort) but I highly appreciated Tree Bar's crispy version which were perfectly marinated. The Arancini stuffed rice balls were equally enjoyable with cheese and earthy mushrooms. Of course I couldn't say no to the Mozzarella Cheese Sticks either which were perfectly goo-ey on the inside and crispy on the outside.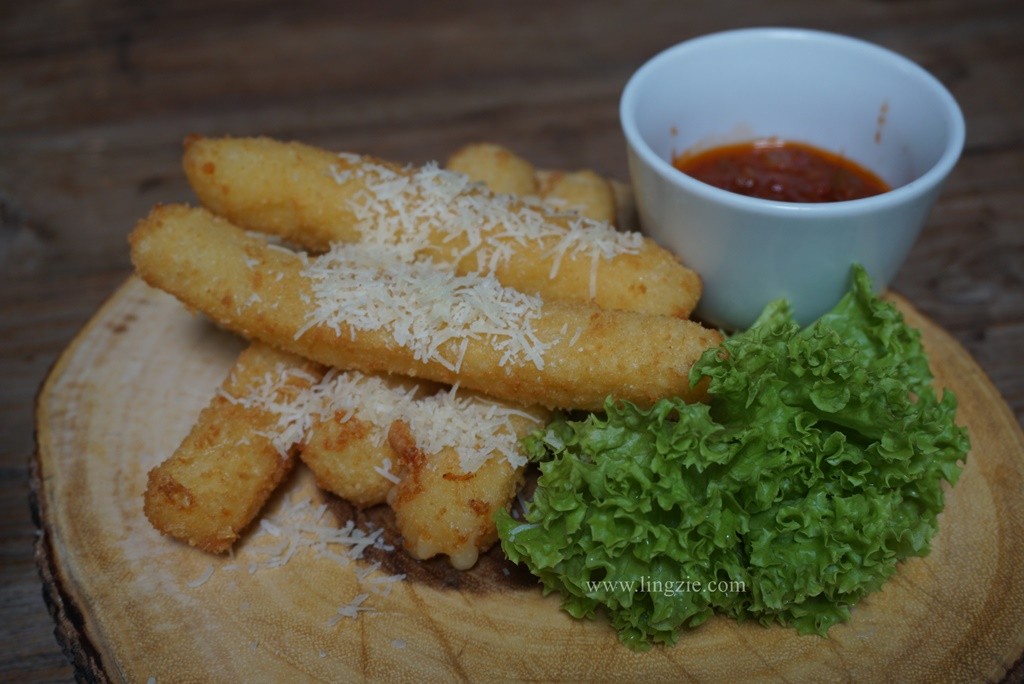 Mozzarella Cheese Sticks RM22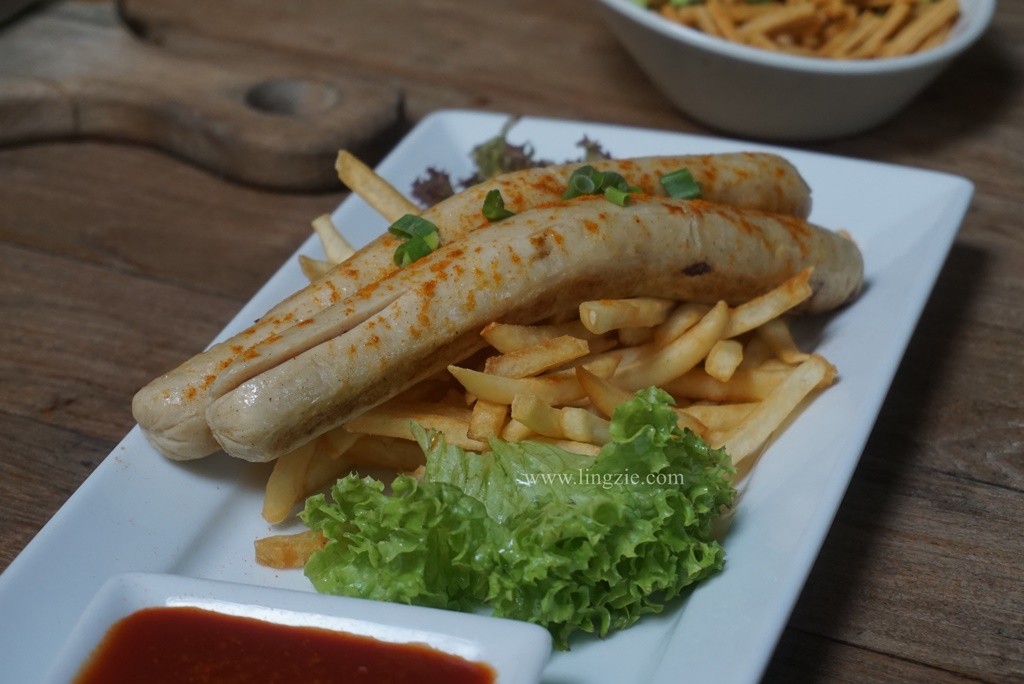 Currywurst Sausage RM26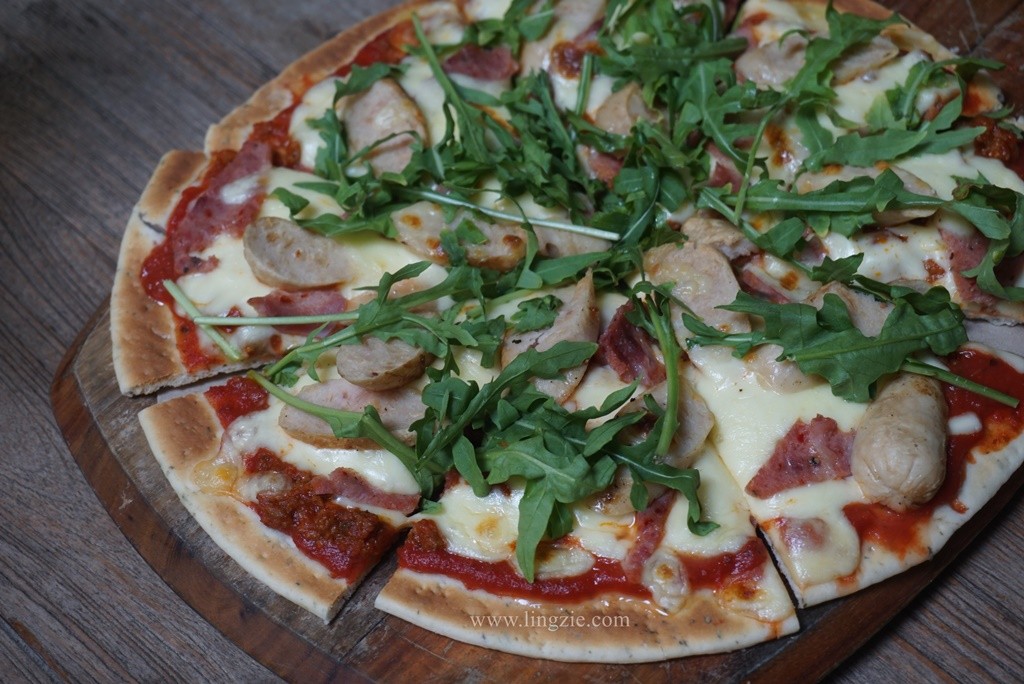 Meat Lover's Pizza RM29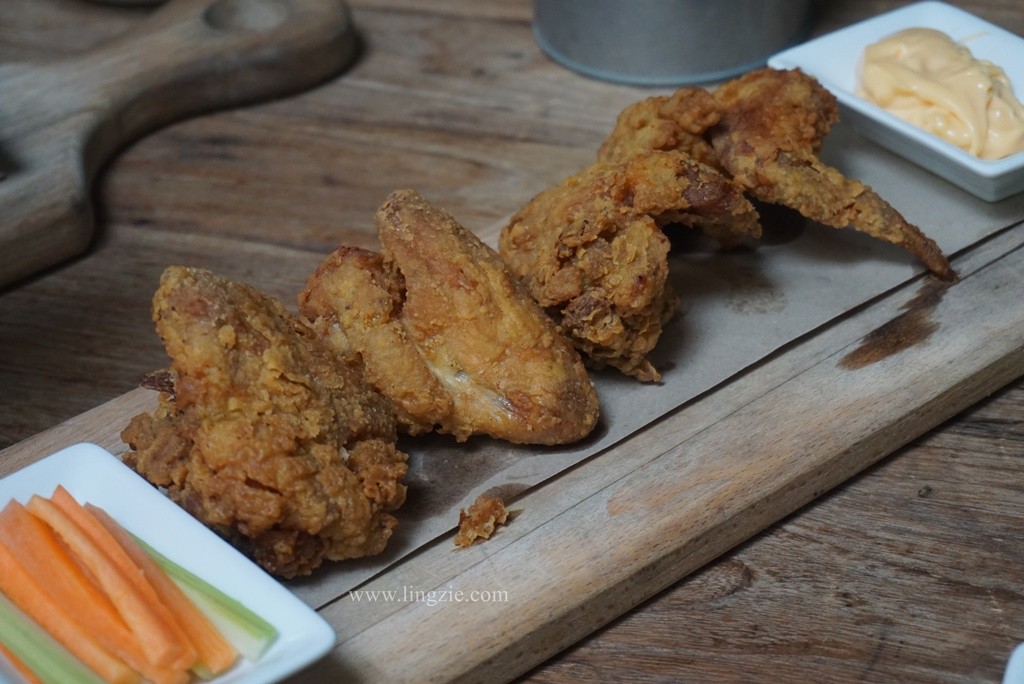 Buffalo Wings RM29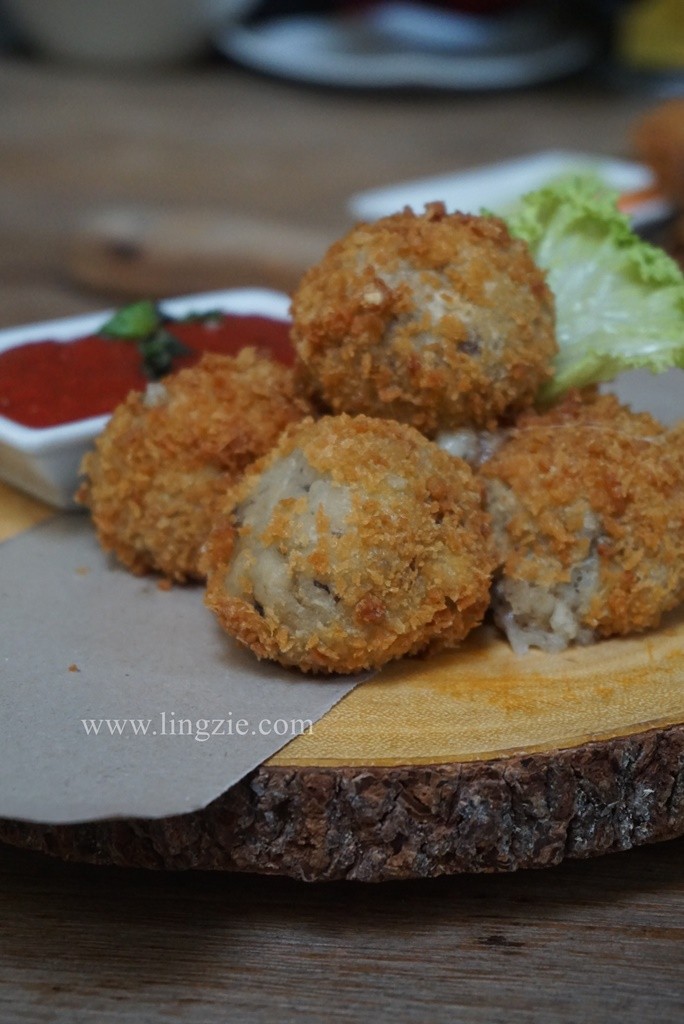 Arancini RM22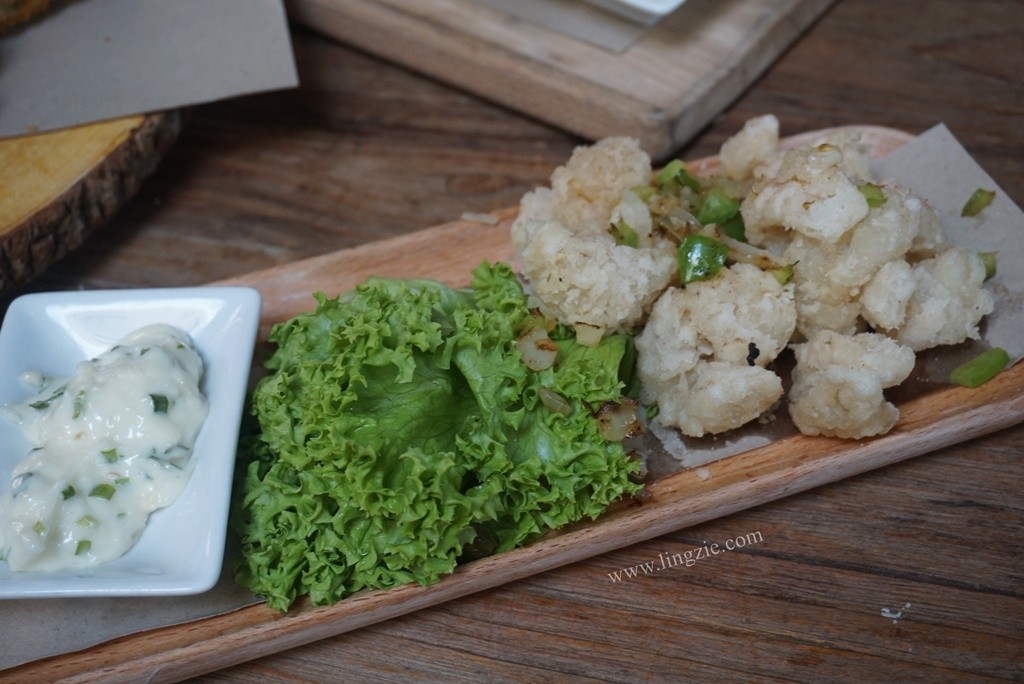 Crispy Squid RM22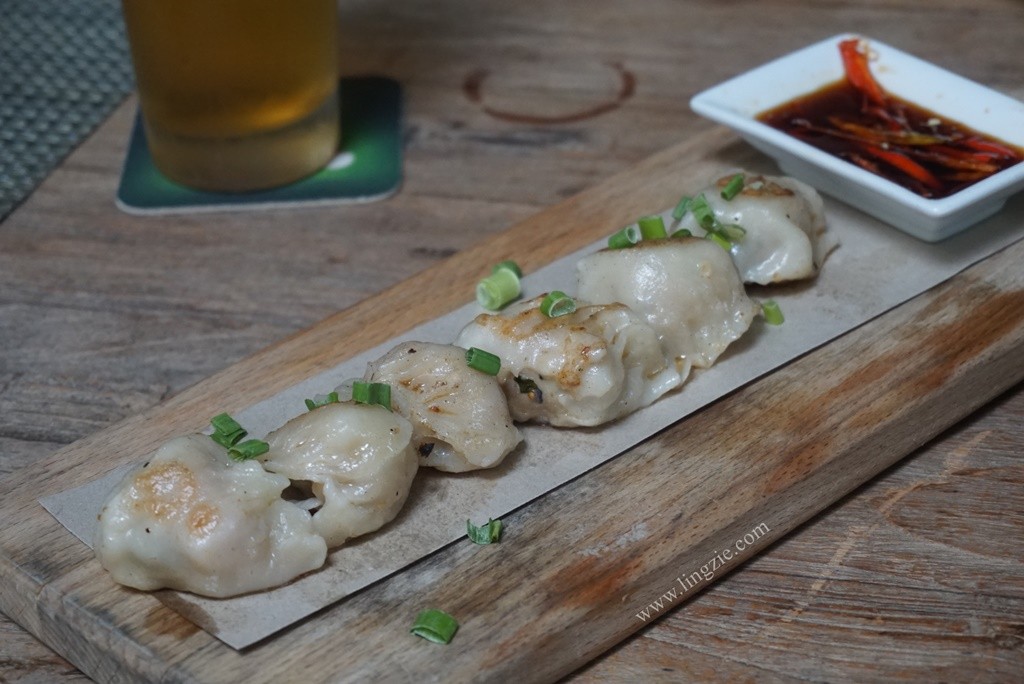 Gyoza RM26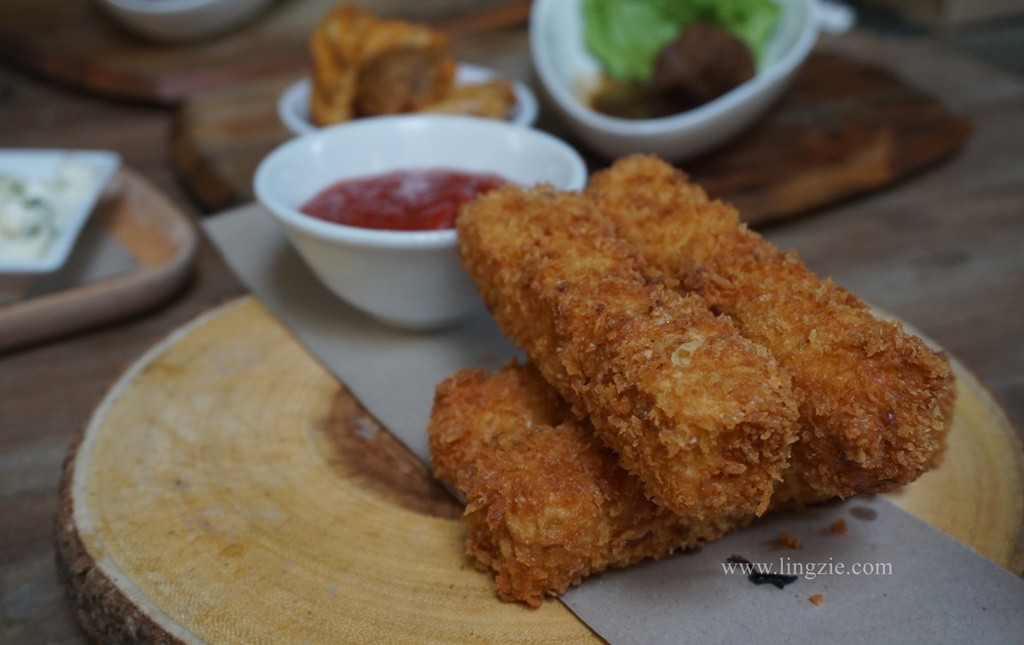 Potato Croquettes RM18
Tree Bar is opened DAILY seven days a week from 12pm-1am (Sunday to Thursday); 12pm-2am (Friday & Saturday)
*Many thanks to G Hotel Gurney for this fun filled & eye opening experience!
G Hotel Gurney
168A Persiaran Gurney
10250 Penang, Malaysia
TEL: +604-238 0000