I'm back with another make up review… this time on Blushes!
NARS has recently launched their new Dual-Intensity Blush for Spring 2015 that features exclusive Translucent Prismatic Technology which allows for wet and dry use. Comes in 6 shades – Frenzy, Fevor, Craving, Panic, Adoration and Jubilation.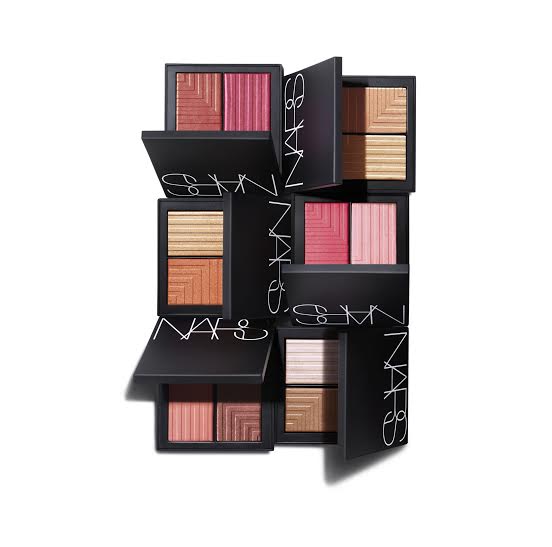 NARS Dual-Intensity Blush (RM191)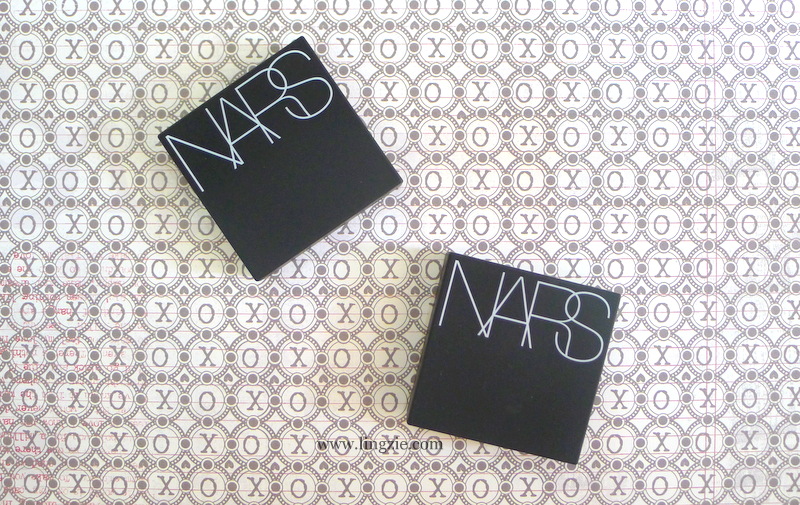 Sleek black matte packaging – I love~~
I was sent two shades to try out (thank you NARS Malaysia!) :-
Adoration (Sparkling Baby Pink and Shimmering Hot Pink) 
Frenzy (Sparkling Soft Pink-Gold Highlighter and Shimmering bright tangerine orange)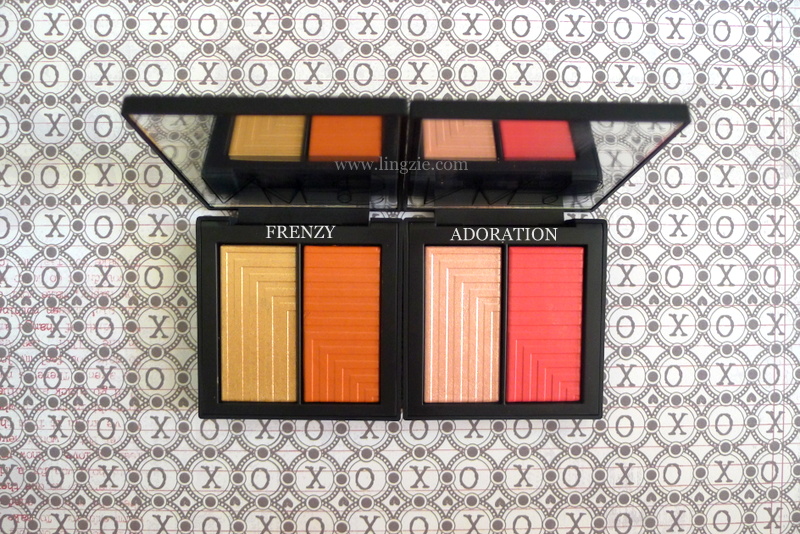 At first glance, I must admit that I was nervous. Because I hardly ever wear blusher. In fact the only blusher I have in my make up arsenal currently is a cheek tint. Reason being, I have skin that's quite sensitive to heat. So my cheeks get red when exposed to sun or even those warm yellow lights. Hence, I've always stayed away from blushers because I felt that they tend to highlight my red cheeks even more.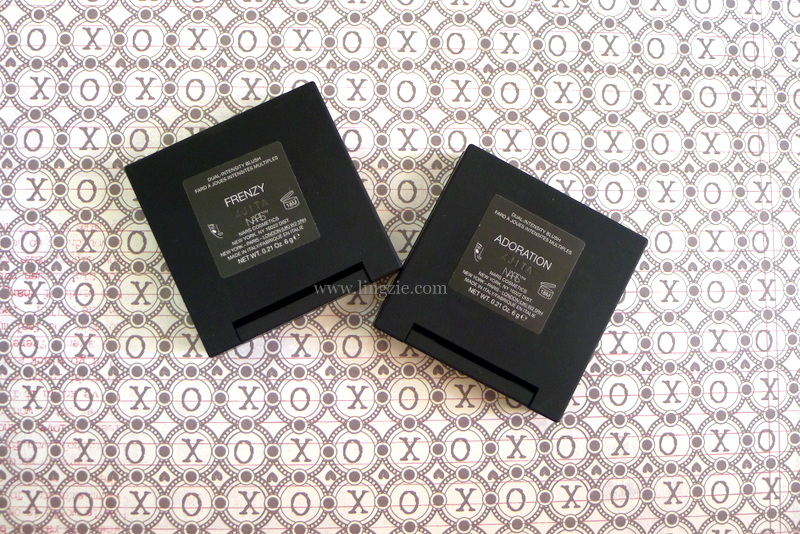 I was quite intimidated by the bold colours of the blush. And immediately radiated more towards Adoration (which is a pinkish shade) more than the coral-tangerine Frenzy. I think I look better with cool tones so I've always stayed away from corals.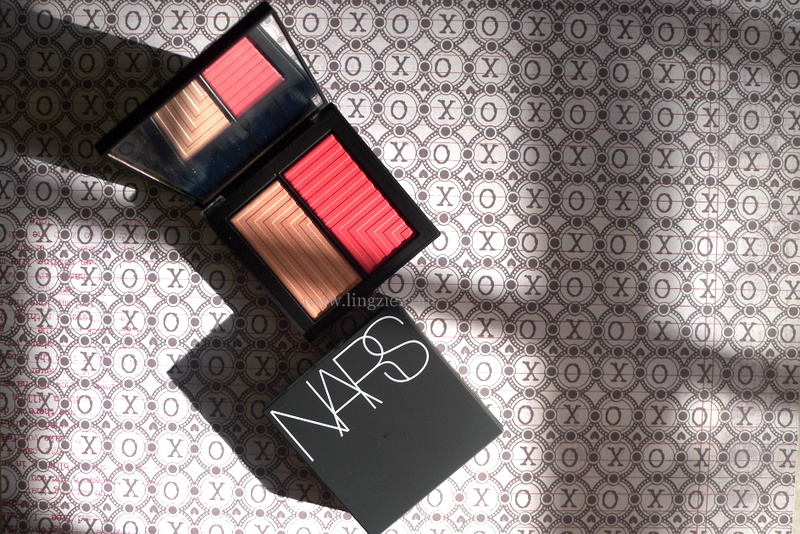 NARS Dual-Intensity Blush in Adoration
But I was game to try something 'new'. Who knows, blusher and Corals may actually suit me right? 🙂
You might notice that each blush palette comes with two shades, the lighter shade being more of a highlighter.
The NARS Dual-Intensity Blush allows for dry application – Sweep on dry for a bold flush
and also wet application – Dampen brush for a translucent wash of colour.
Because I've never applied blush using wet application before, I had to ask how to dampen the brush. (sorry I'm such a noob! lol) The best method is to spritz the water on the back of your hand (rather than straight on the bristles of the brush as it might get too wet). Dab brush with a bit water and then dab dampened brush onto the palette to pick up the colour, mix a lil' so it becomes a creamy 'paste'. Dab lightly over the apples of cheeks and swirl in a circular motion to blend.
Swatches…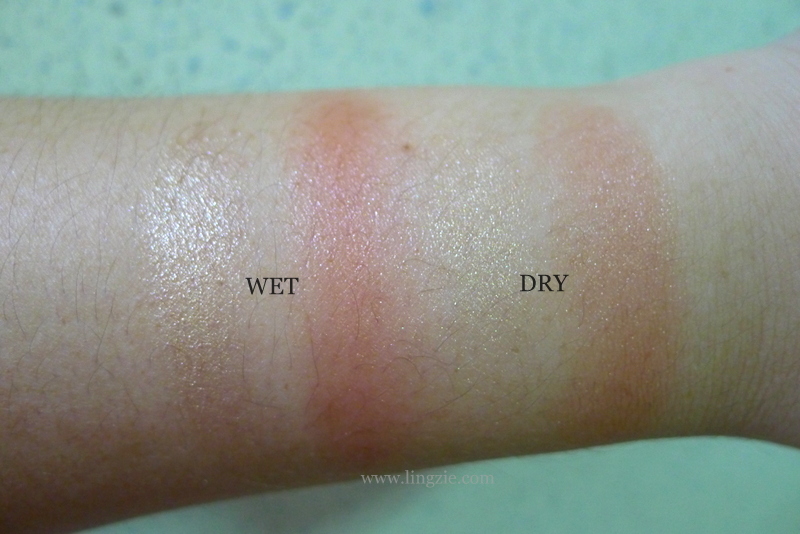 Frenzy – Wet application vs Dry Application
The wet application does give a more intense colour and the lighter shade becomes more shimmery and prominent. While the dry application has a more subtle glow.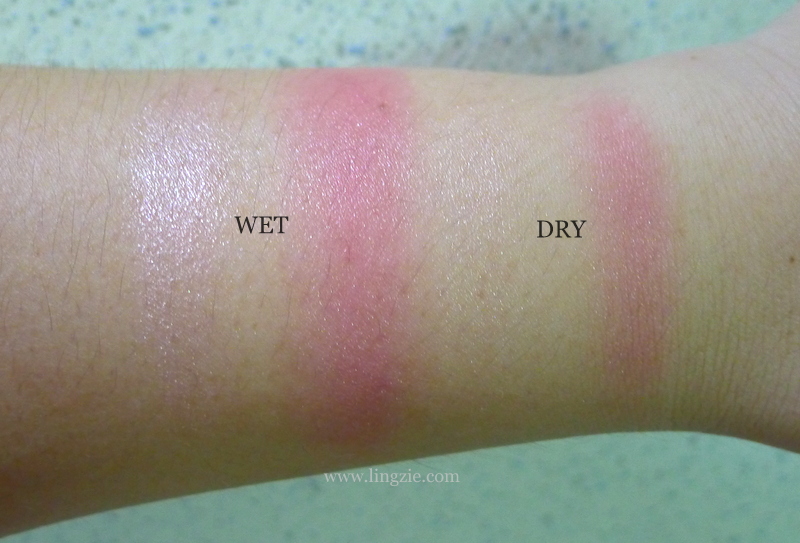 Adoration – Wet application vs Dry Application
Again, the wet application makes the colour more intense and pigmented. The lighter shade also becomes more shimmery when applied wet.
Since I highlighted my concern of my 'red cheeks' to the makeup artist at NARS, she suggested that I go for the dry application and be light handed with them if applying using the wet method.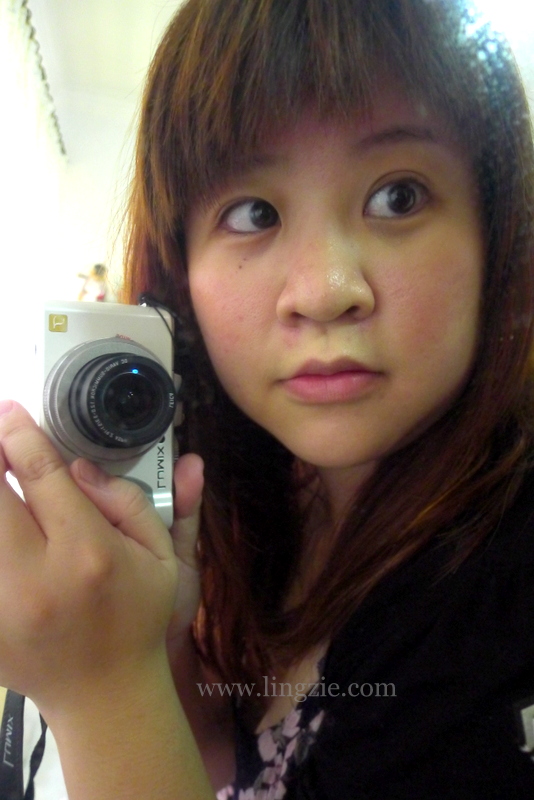 This is me trying on the Frenzy (hey, it rhymes! lol)
and dunno why my hand holding the camera so cacat-ly, pls ignore and look at my cheeks ok? 
The left side of my cheek is using the dry application, while I used the wet application on the right. The right side looks more intense than the left. But overall I was rather pleased with this coral shade. Both applications looked very natural, but I think I will stick to dry application. And maybe try the wet application for night.
Thanks once again to NARS Malaysia for letting me try out these new blush palettes! Now I wanna check out Craving shade (warm bronze and gold) as well cos Nicole Kidman had such a lovely glow when she wore it to the Oscars! 🙂