Sunshine Square has been a staple supermarket for those who stay around Bayan Baru area. And recently two exciting new tenants have started its operations in Sunshine Square. Housed in the same space is Baguni Korean Concept Store & Gusttimo (which offers coffee, pastries, gelato and bingsu).
Let's take a look first at what Gusttimo has to offer…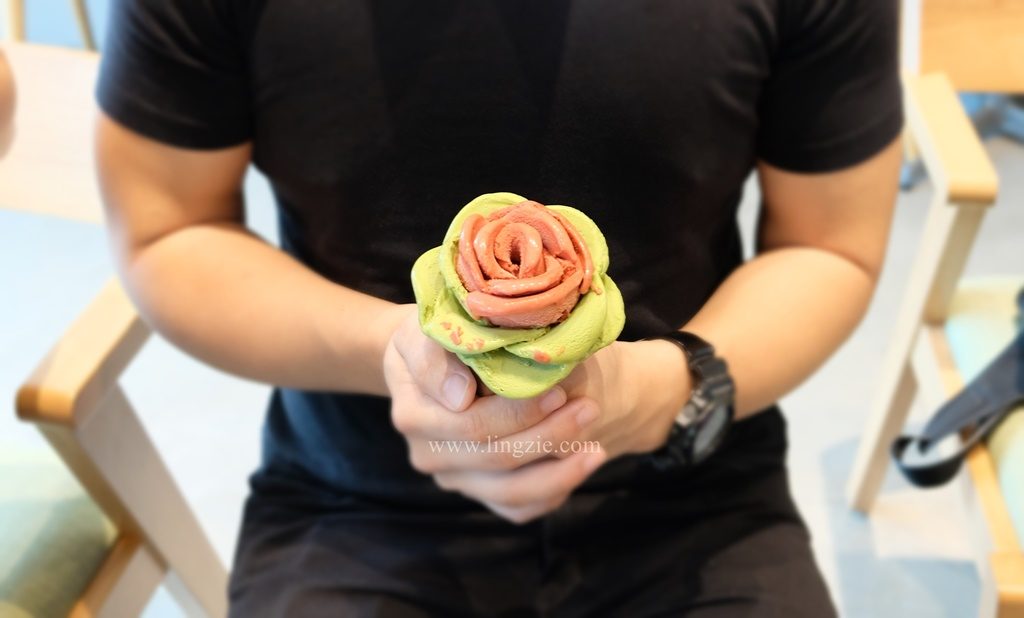 The 'star attraction' Flower Gelato RM9.50 NETT (Red Velvet + Green Tea flavour)
One of the pull factors of this place would be the Flower Gelato… it's pretty to look at and tastes pretty good too although we found the Red Velvet to be a tad too sweet. But still enjoyable especially on a hot day. Do note that while they have a variety of gelato flavours, currently only 4 flavours are available to make the Flower Gelato (Chocolate, Vanilla, Green Tea & Red Velvet). Basically we were told that the texture of fruit based gelatos are not suitable to be made into the floral shape.
To enjoy the other fruit based flavours, one can always opt for gelato served in a cup or normal cone instead (RM10.50 NETT for 2 flavours)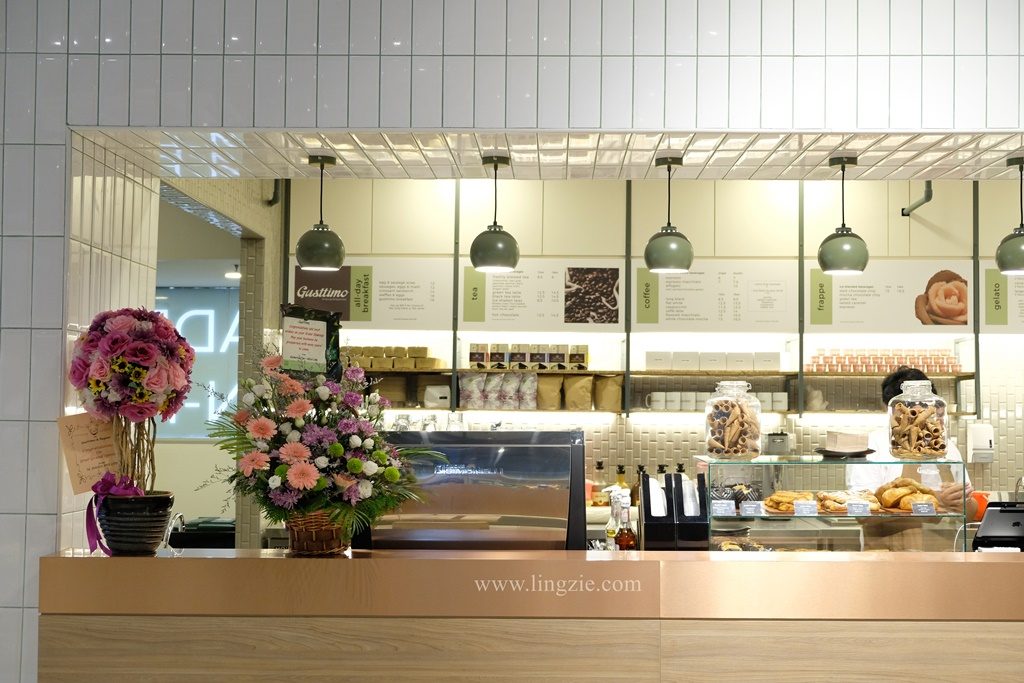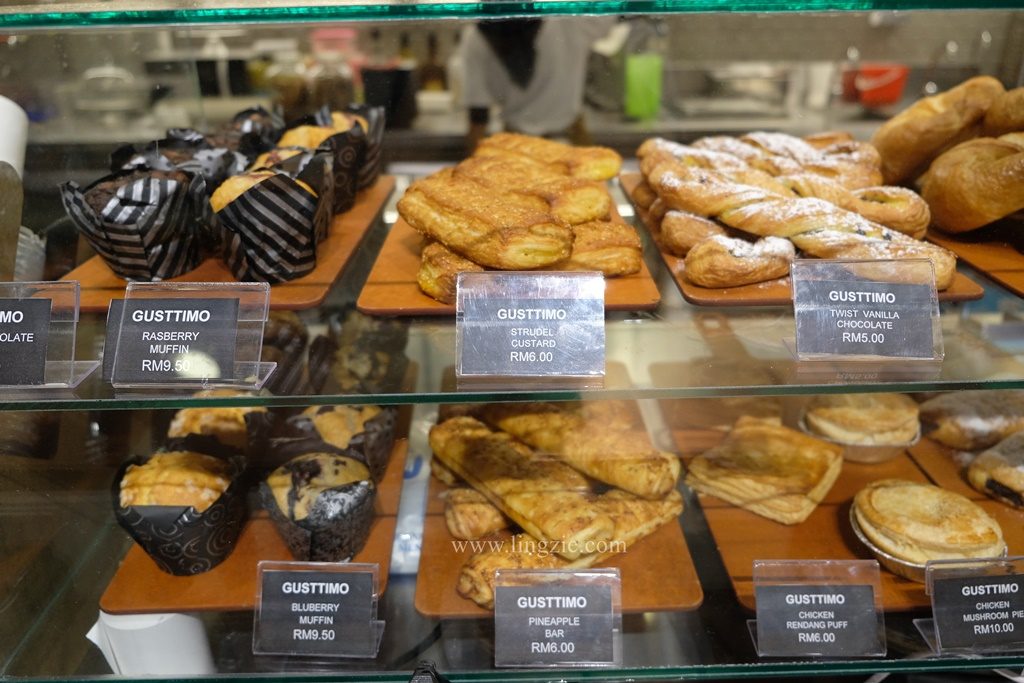 Selection of pastries at Gusttimo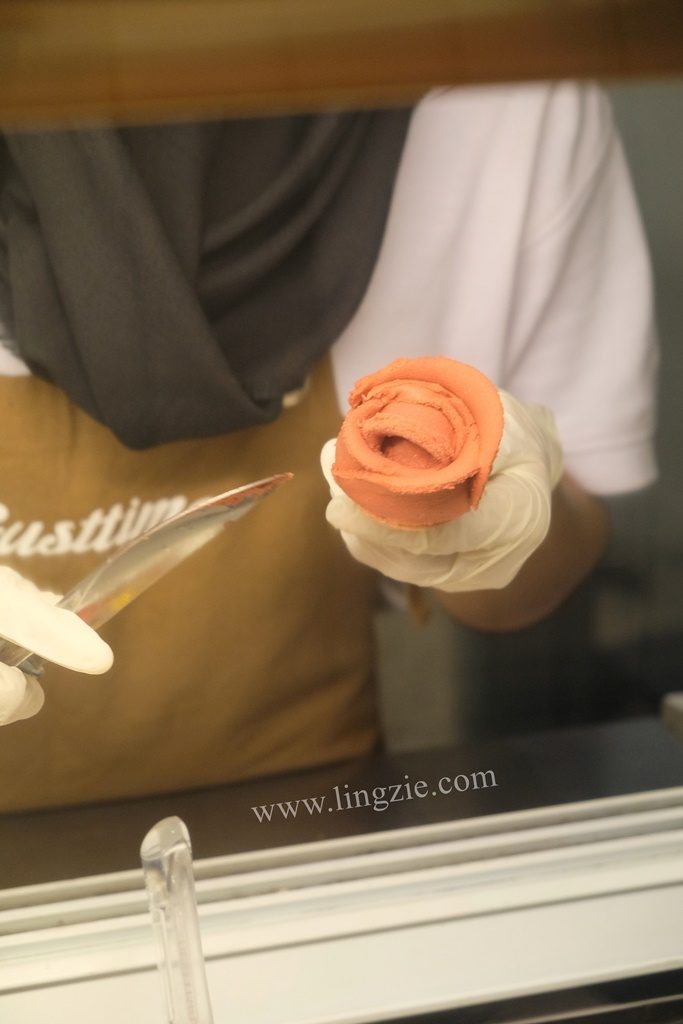 Flower Gelato – the making… 🙂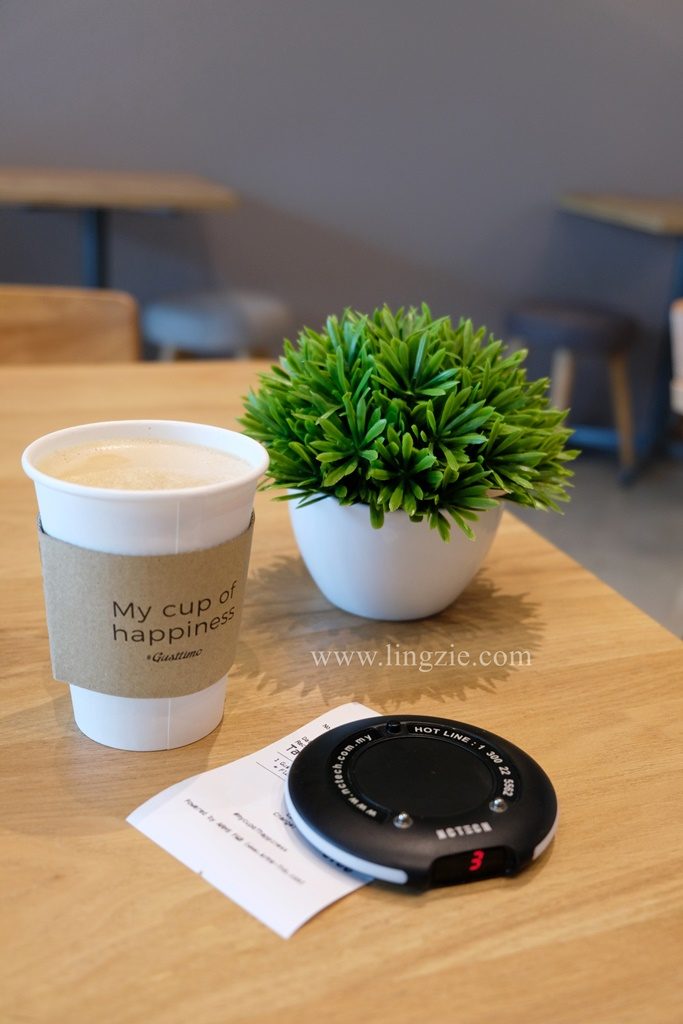 Gusttimo also serves a variety of hot foods namely in the form of All day breakfasts. We tried the Gusttimo Breakfast RM16 (option to top up RM5 for Tea/Long Black/Flat White) It came with waffles, cheese sausages, ham, scrambled eggs, baked beans and grilled tomatoes. Pretty standard breakfast fare which was not mind blowing. But good enough for a decent breakfast while enjoying the lovely ambiance of the cafe. I did really enjoy the Flat White.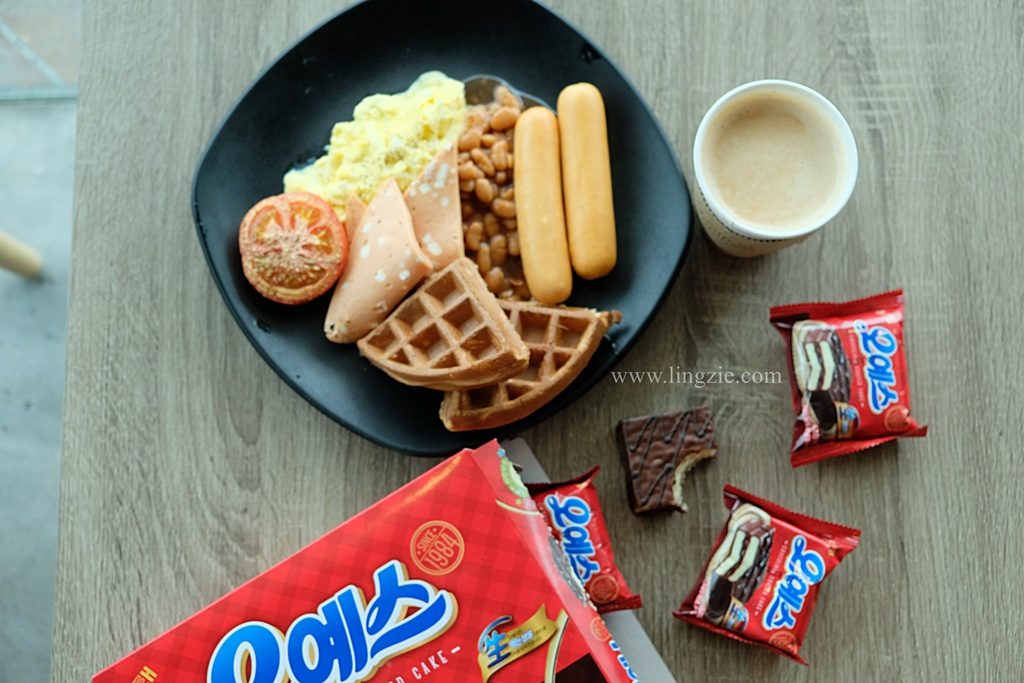 Breakfast… with a side of Korean chocolate cake (from Baguni… hehe)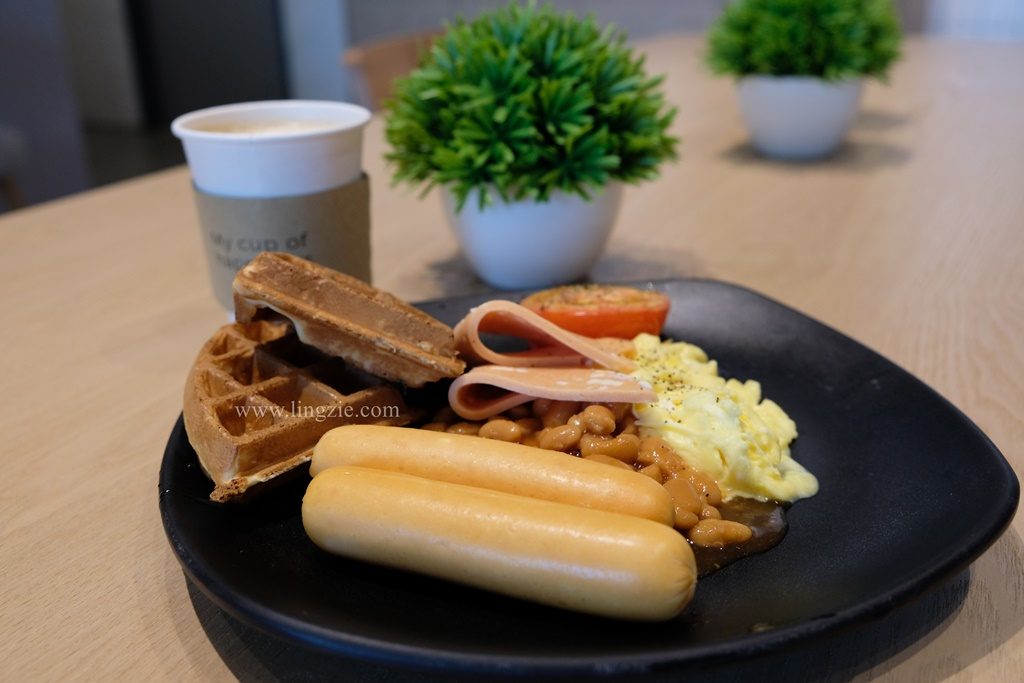 Gusttimo Breakfast RM16 (top up RM5 for Tea/Long Black/Flat White)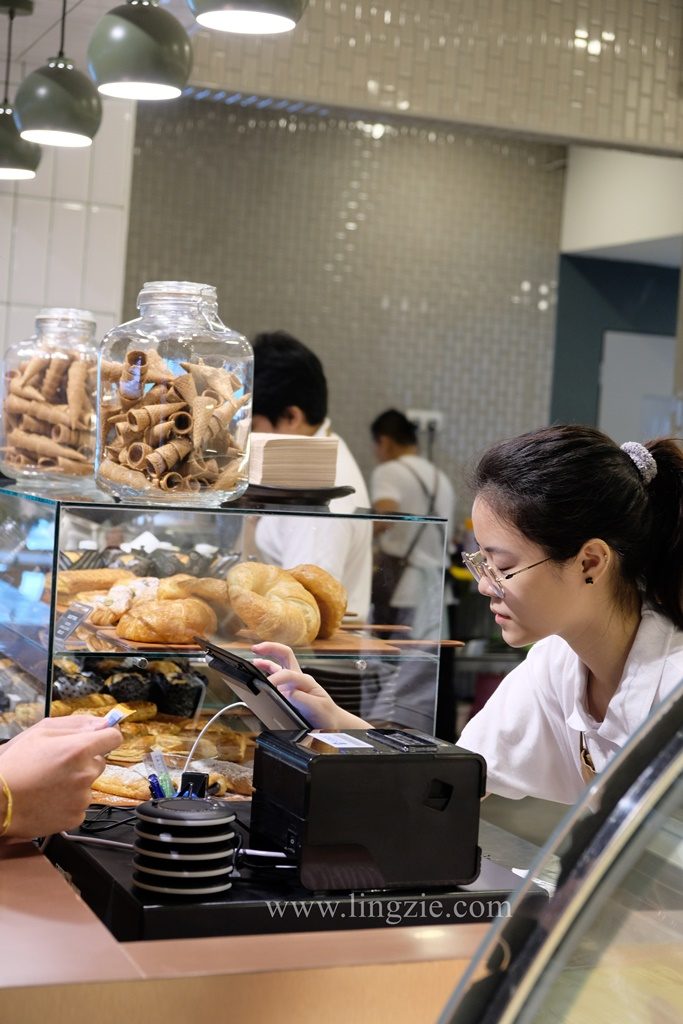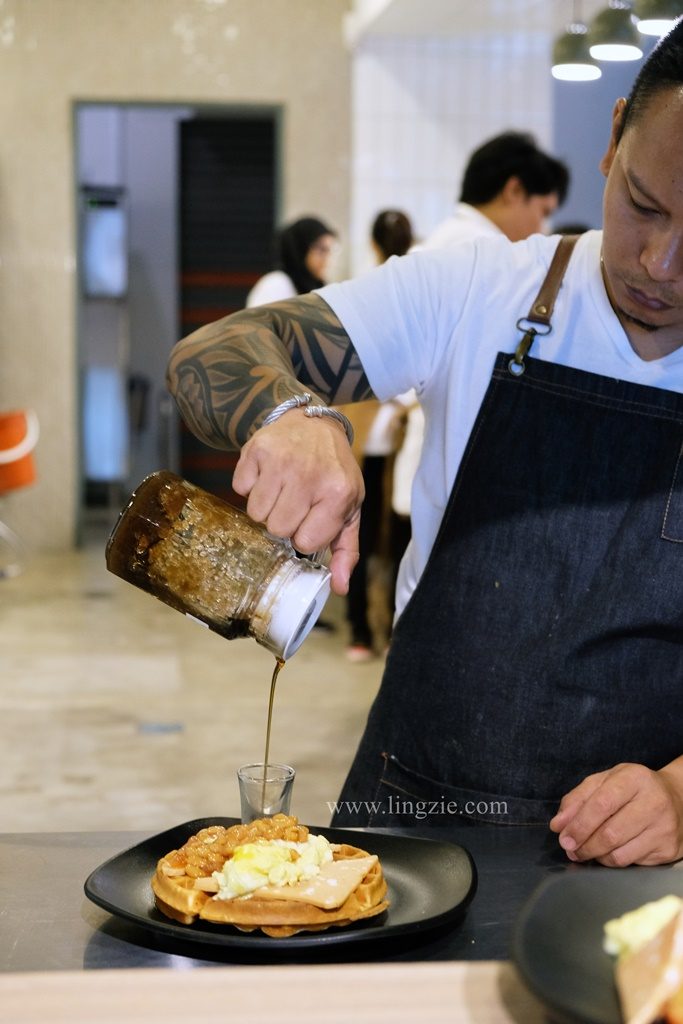 Chef at Work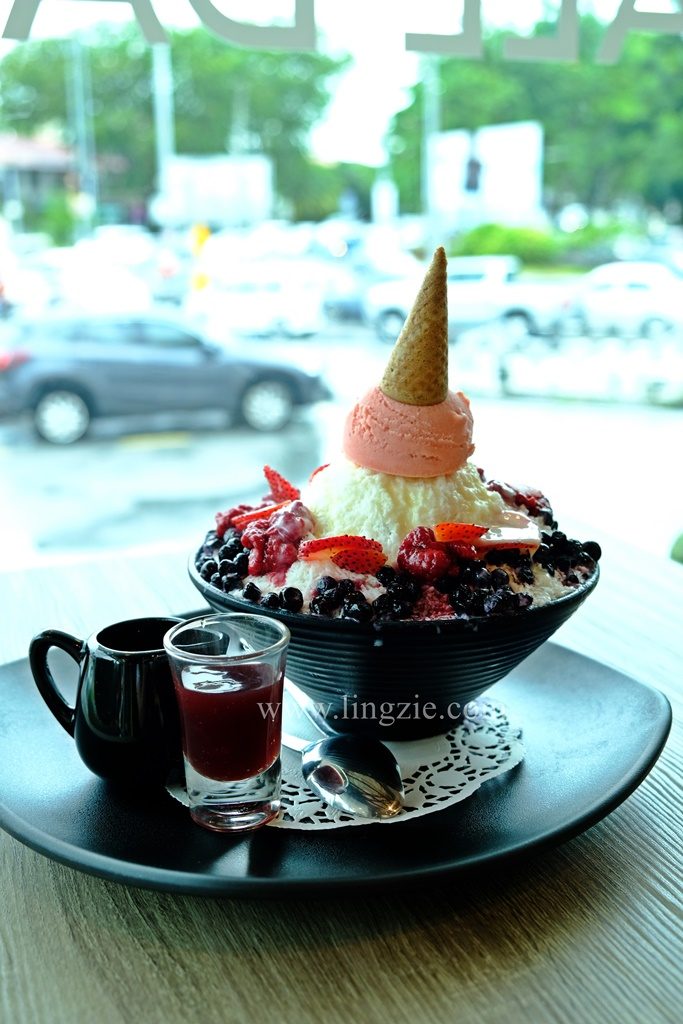 Mixed Berries Bingsu RM24
Next, we tried the Mixed Berries Bingsu which turned out to be a delight. The ice shavings were super fine and melt in your mouth. And they were generous with the strawberries, frozen blueberries and raspberries too. The milky sweet ice shavings paired really well with the tartness from the berries. This was perhaps everyone's favourite!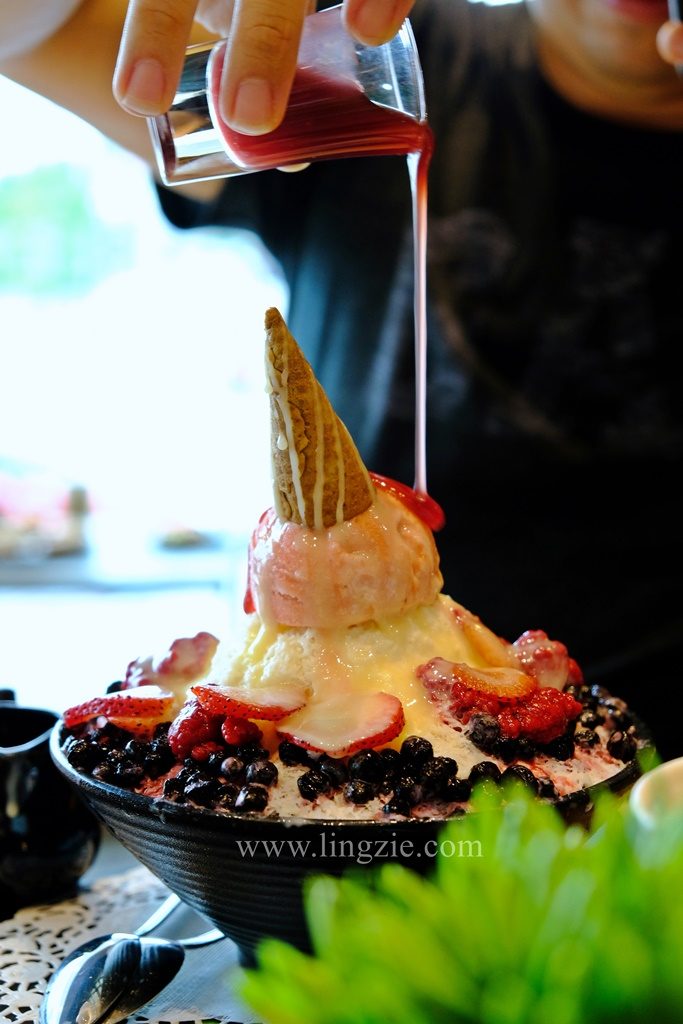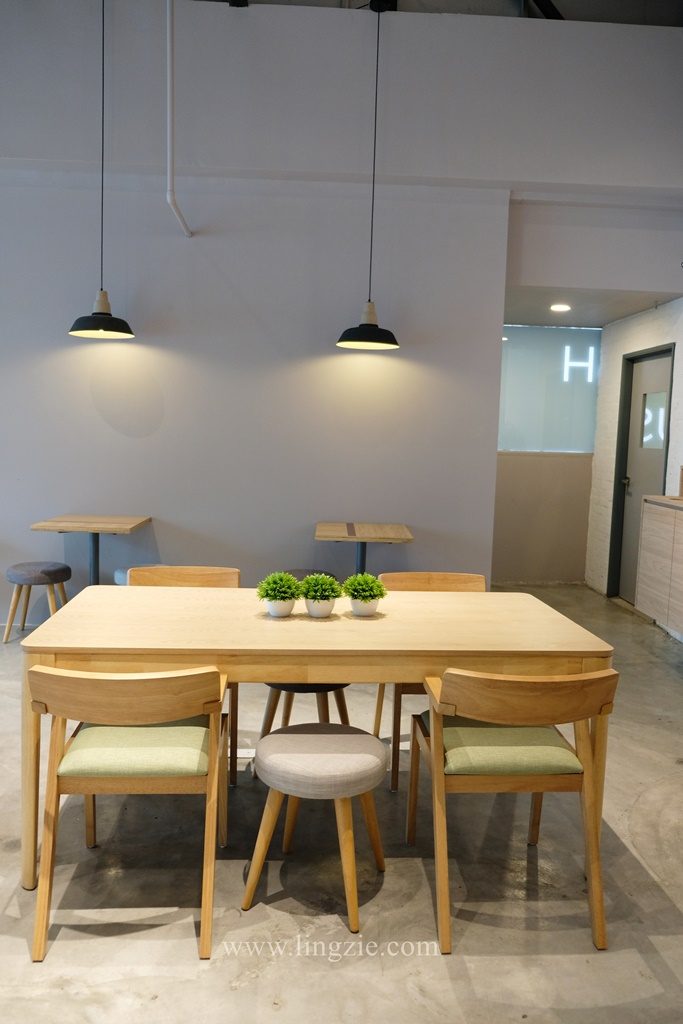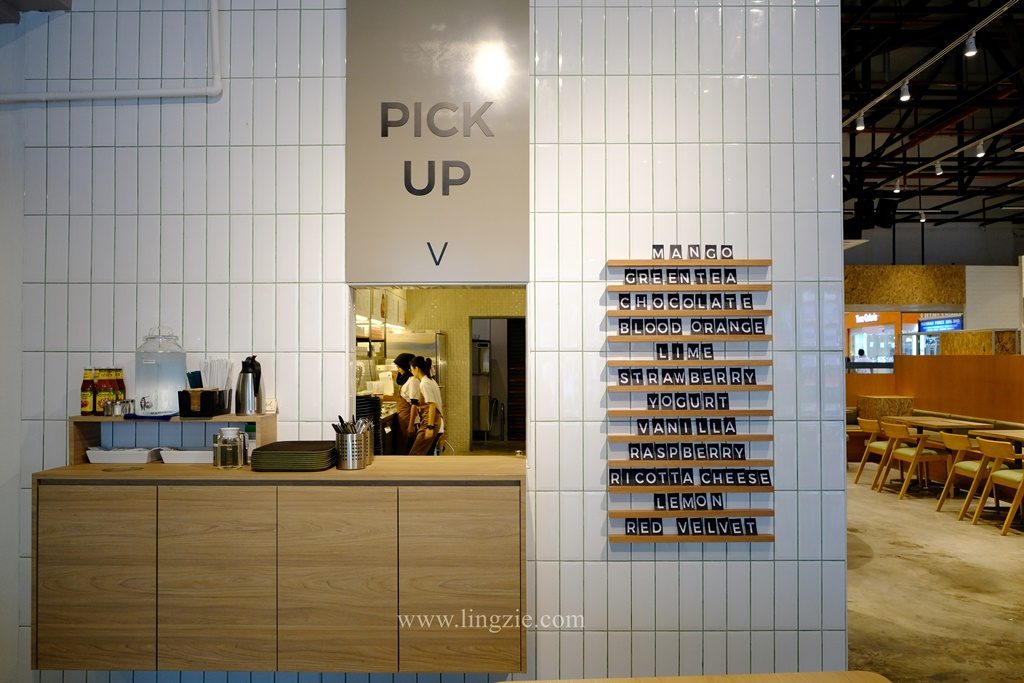 Over at Baguni… Baguni is a Korean Concept Store and they offer plenty of Korean food products – snacks, drinks, seaweed, instant noodles, frozen foods and even popular face masks! While browsing, I did note that certain items that I'm used to buying from other shops, are priced very reasonably over at Baguni!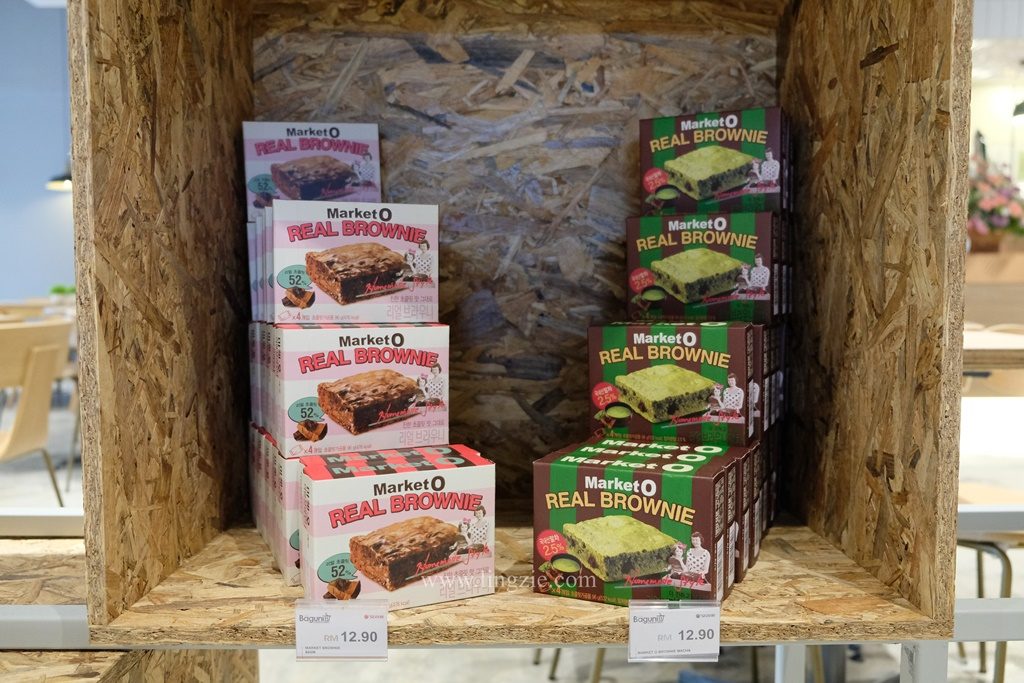 The super popular Market O Real Brownies…
When I was in Lotte Mart in Seoul, people (Tourists) were buying these in bulk & packing them in carton boxes to take home!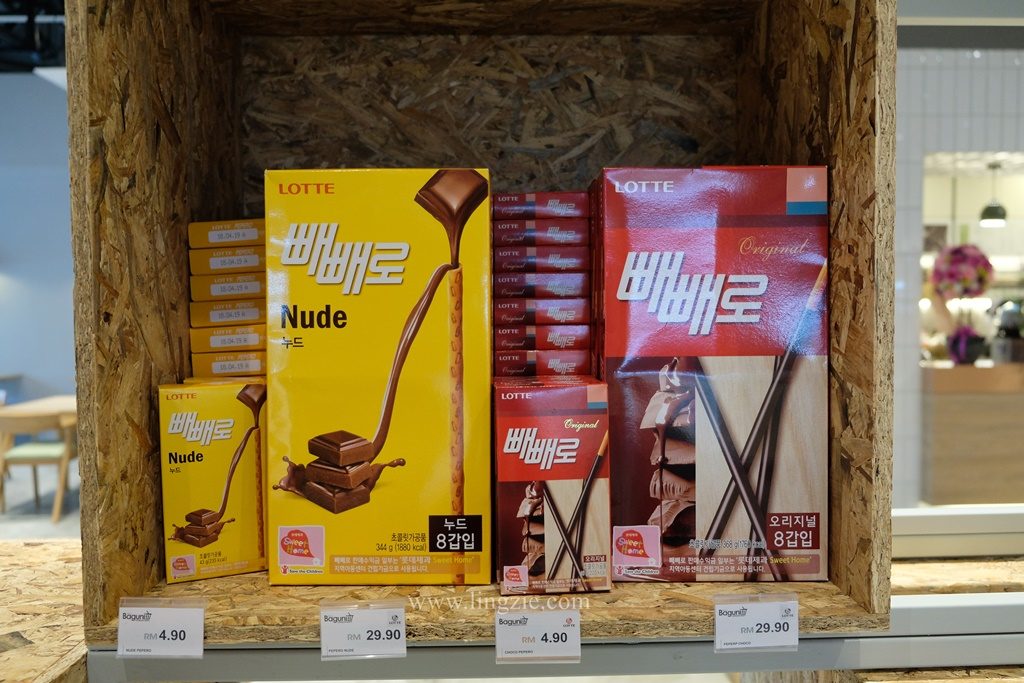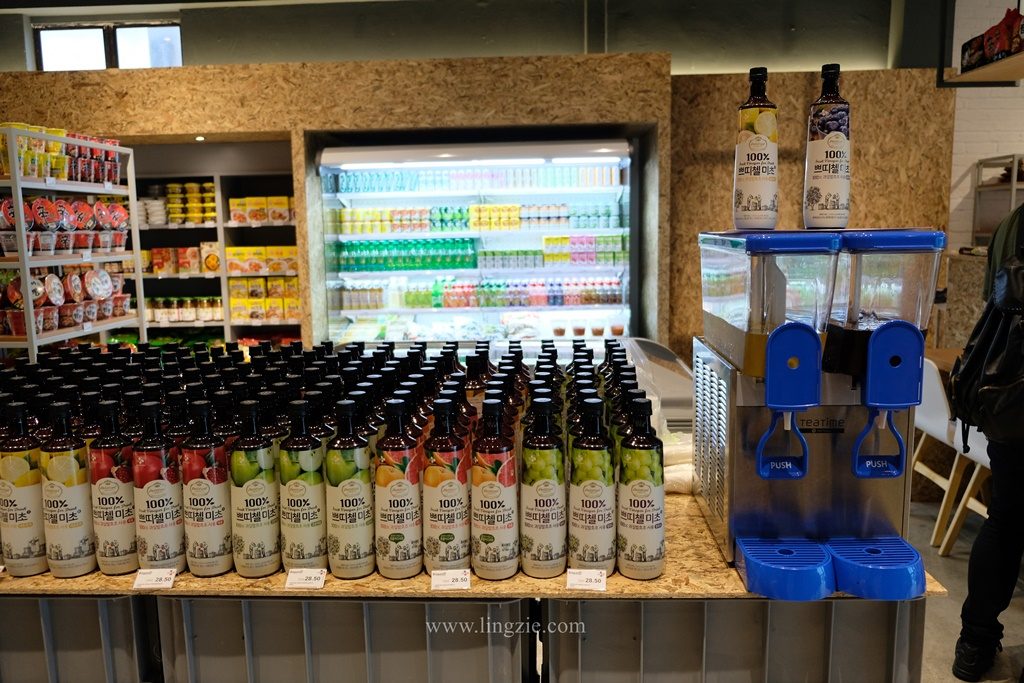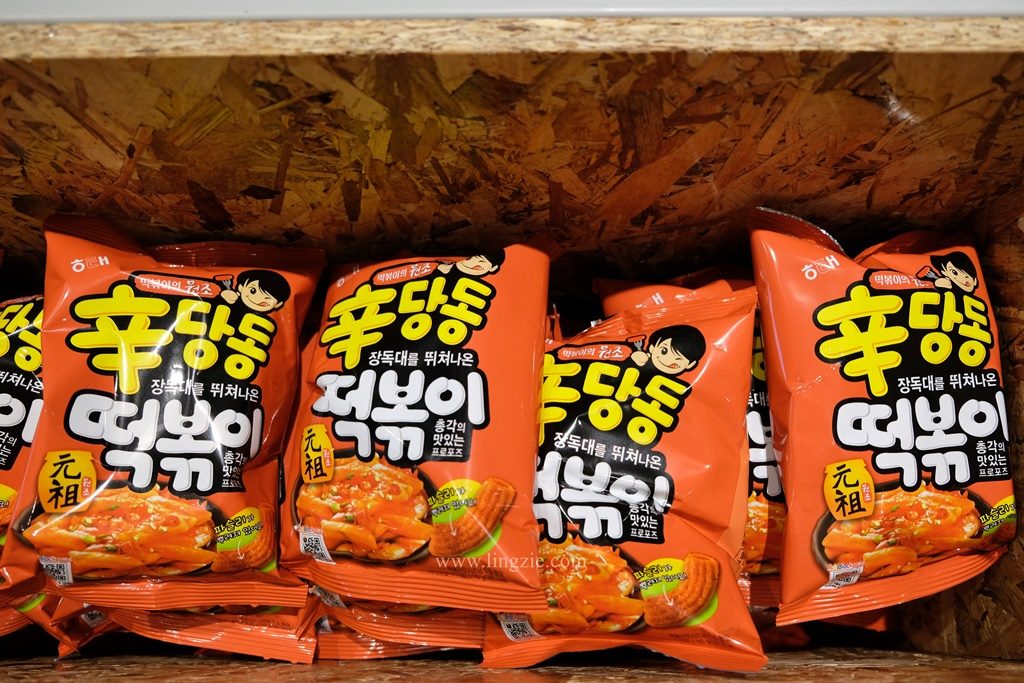 My favourite Toppoki snack! It's sweet with a lil spicy kick at the end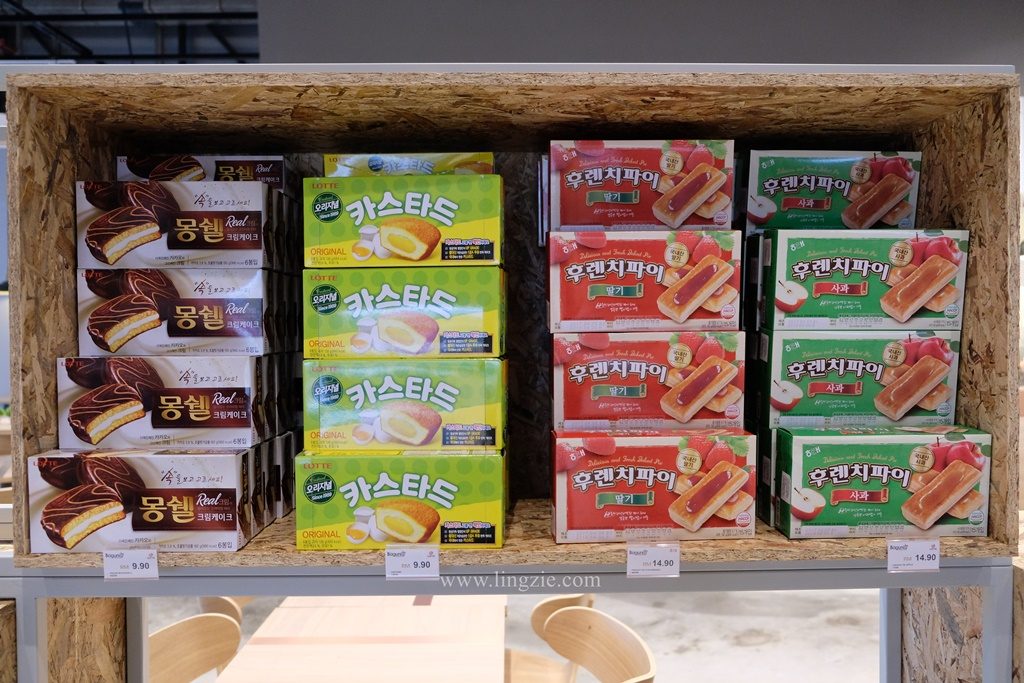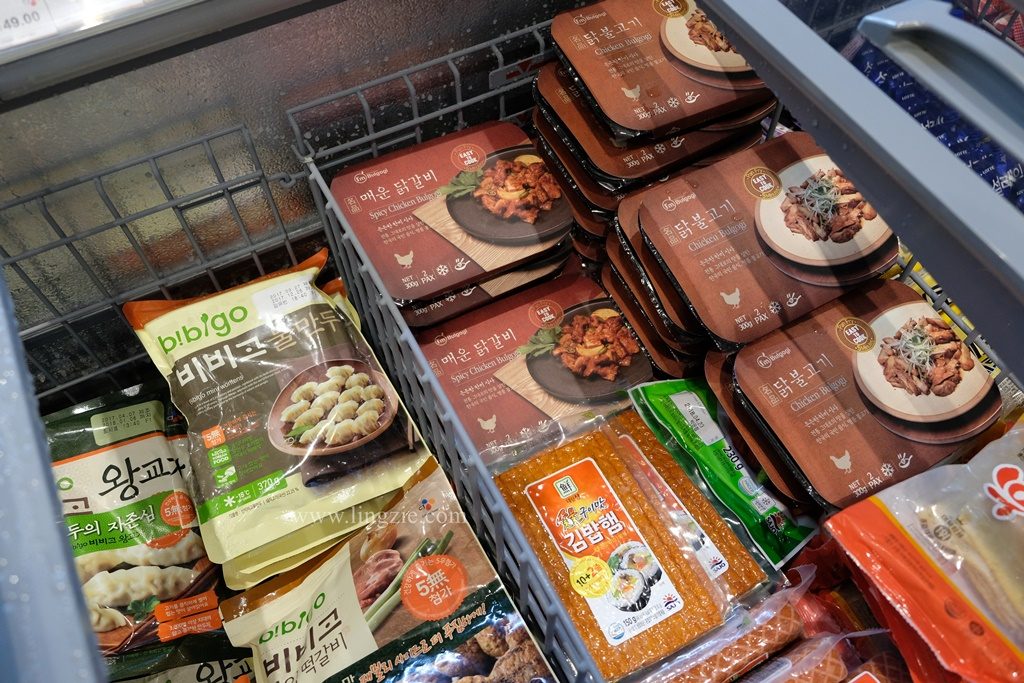 These frozen meals look tempting…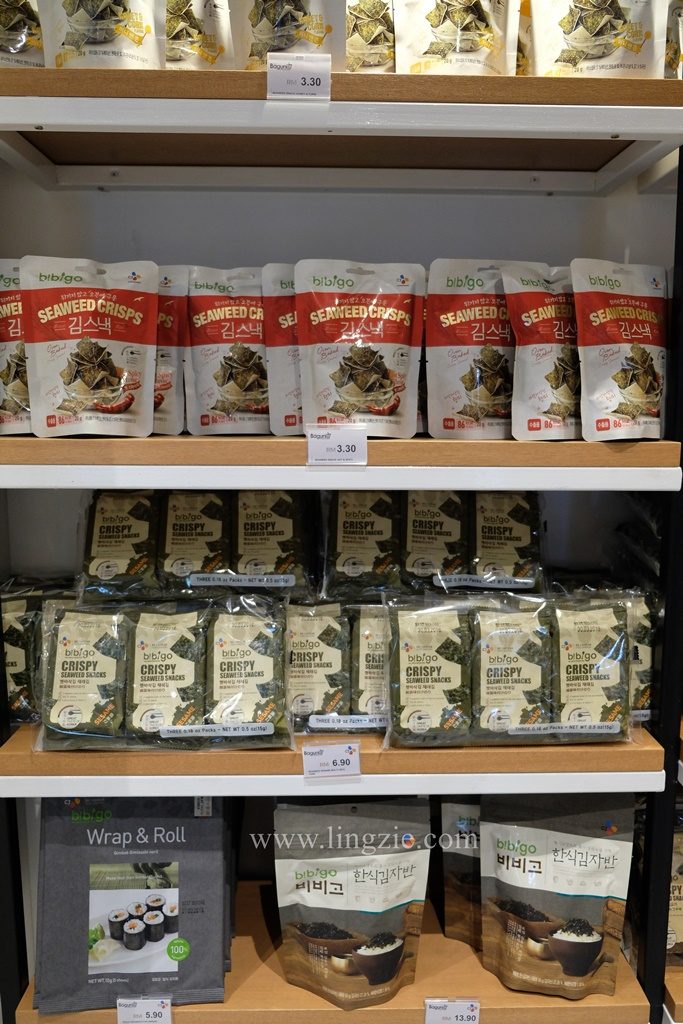 Seaweed!!! <3 <3 <3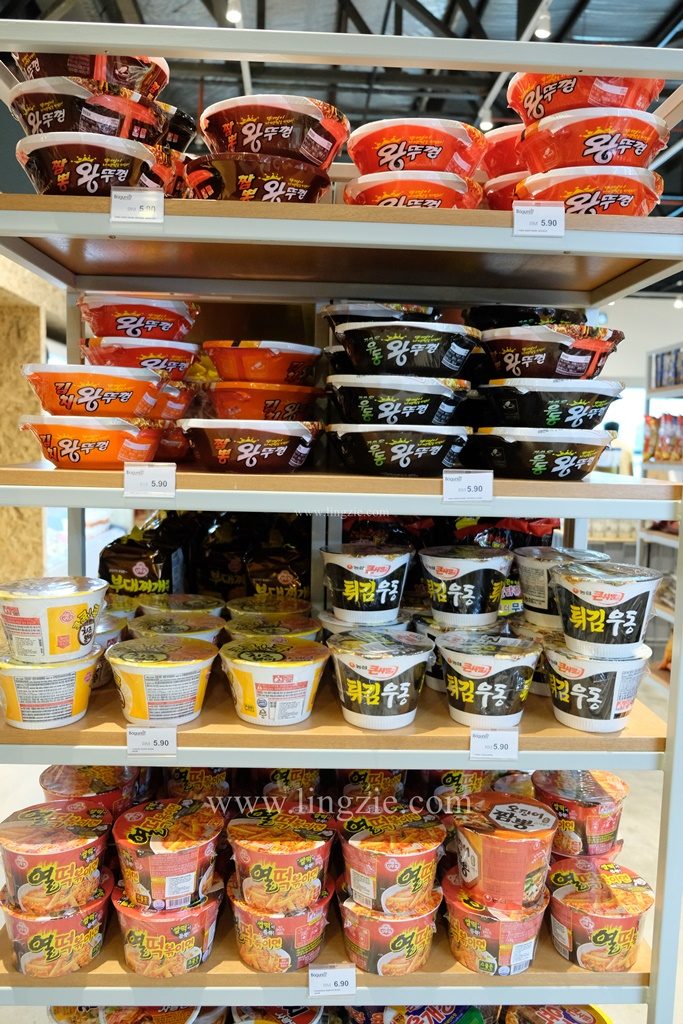 Instant noodles galore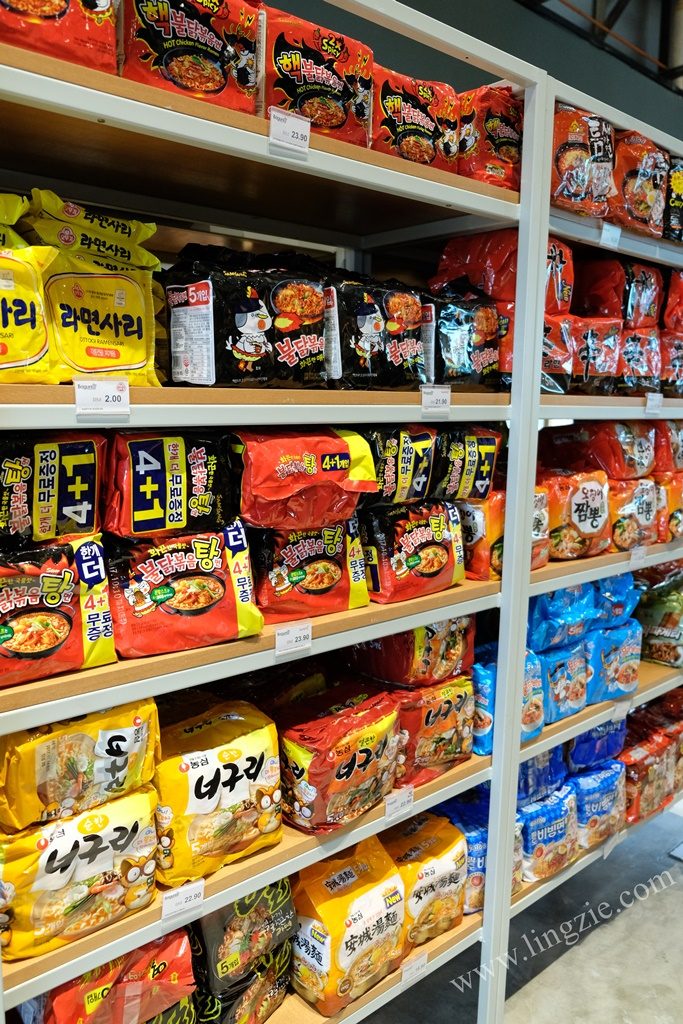 The popular Spicy noodles & spicy cheese noodles all available here at Baguni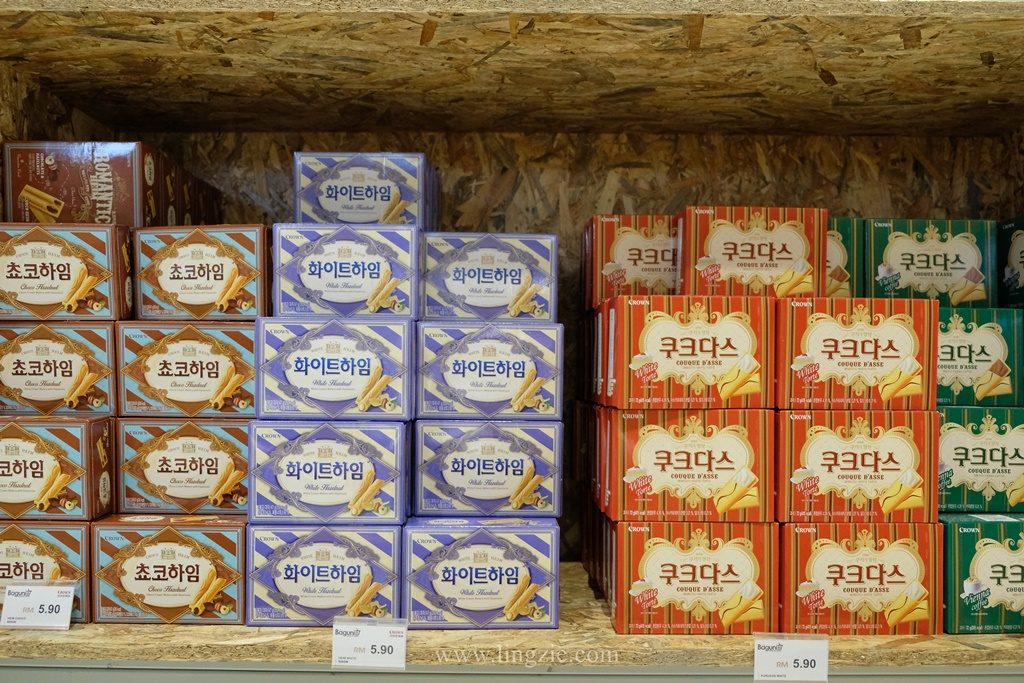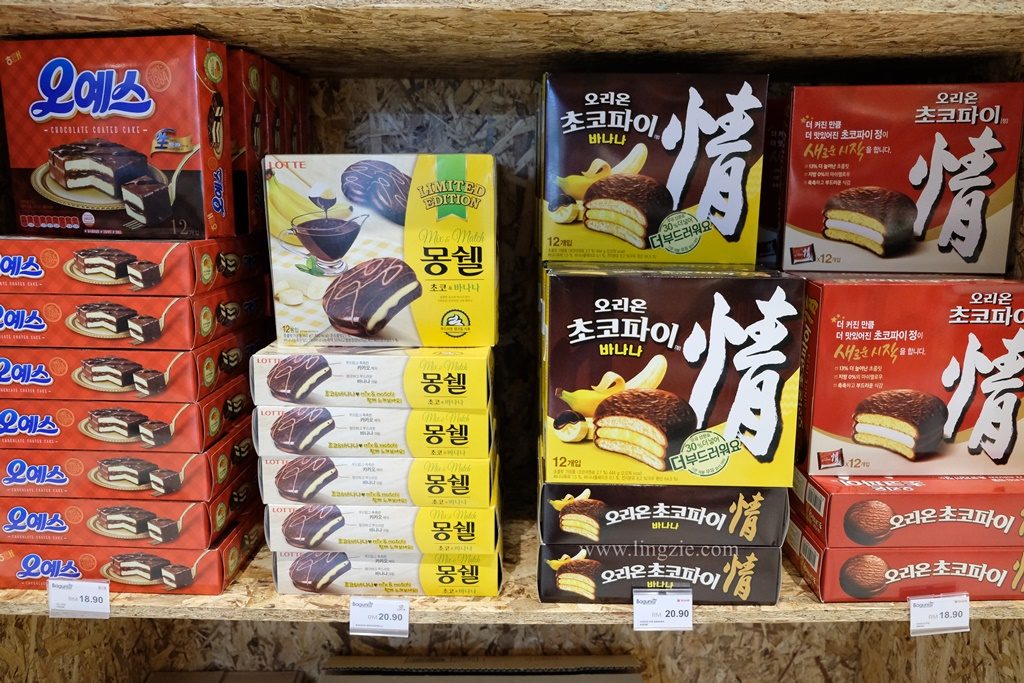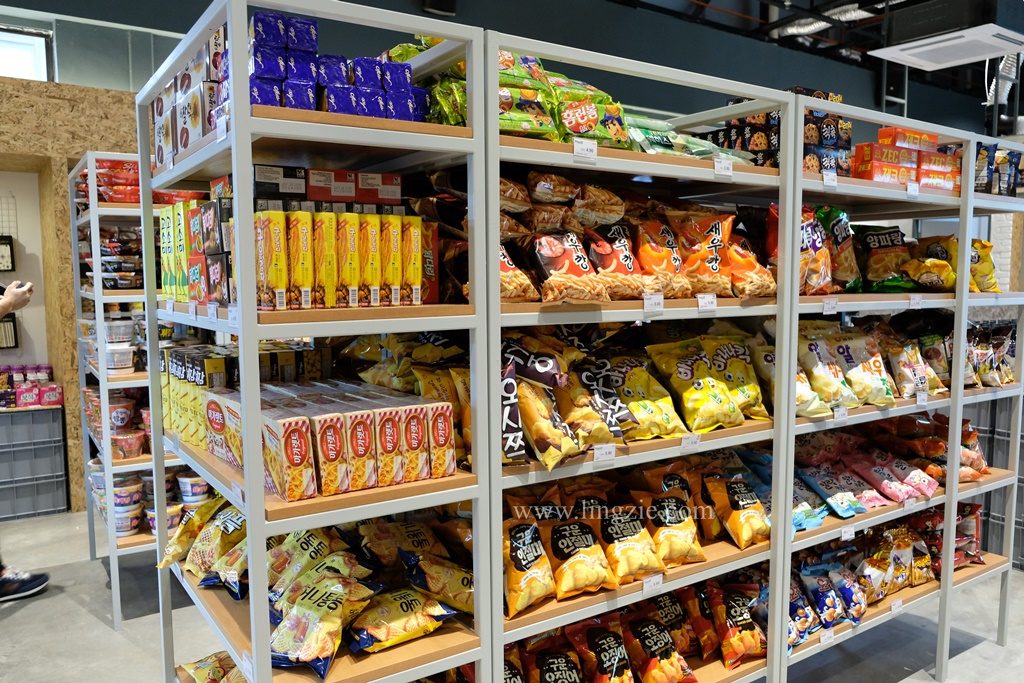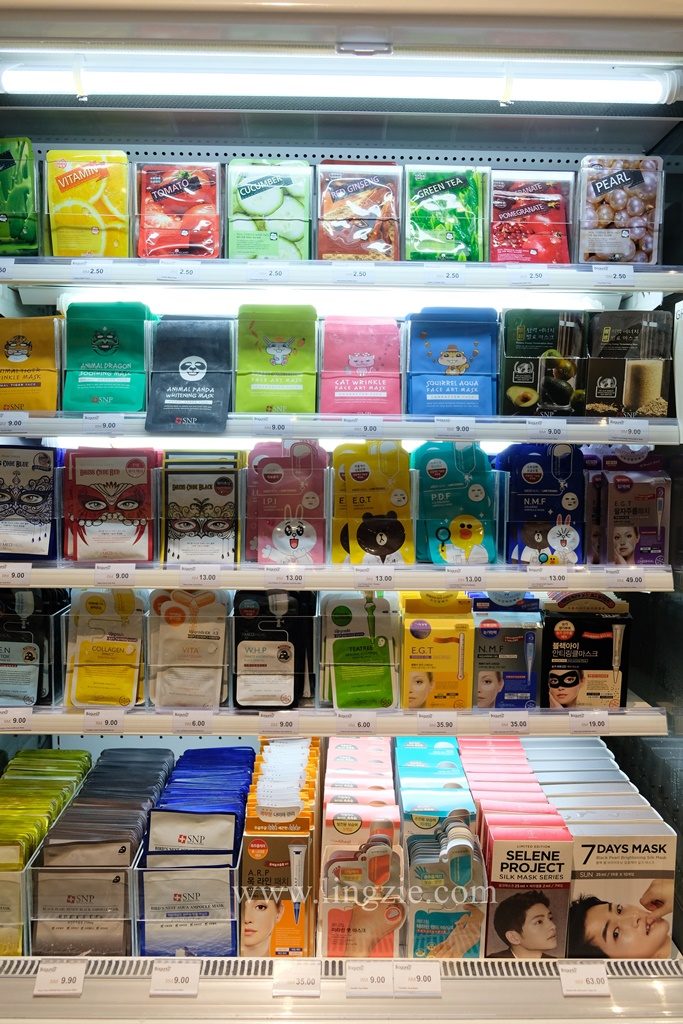 Face masks galore (& stored in a chiller too!)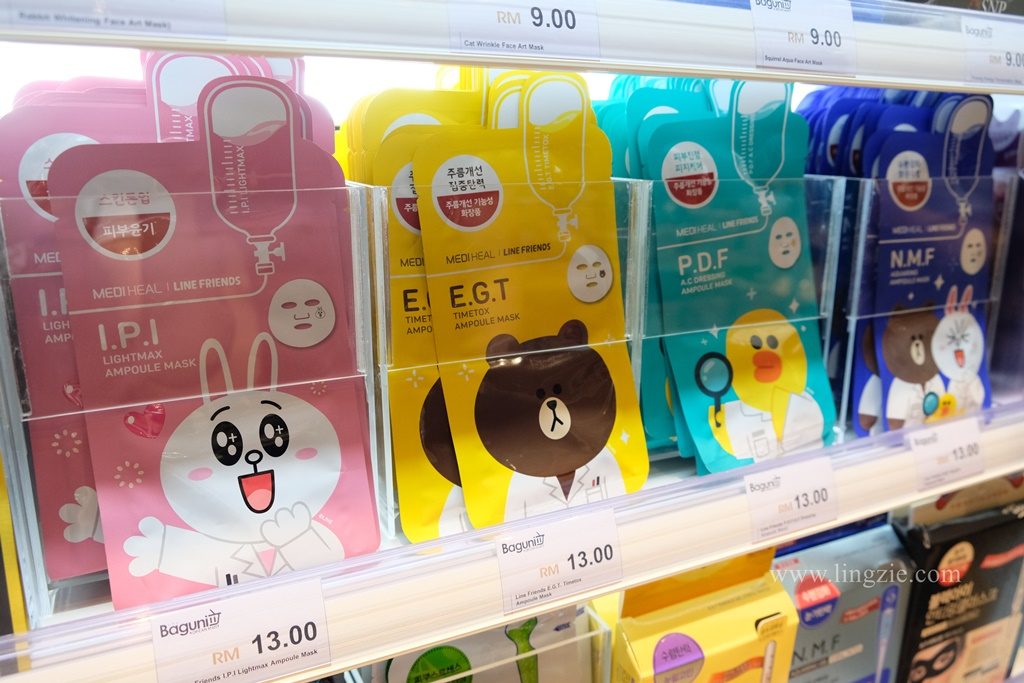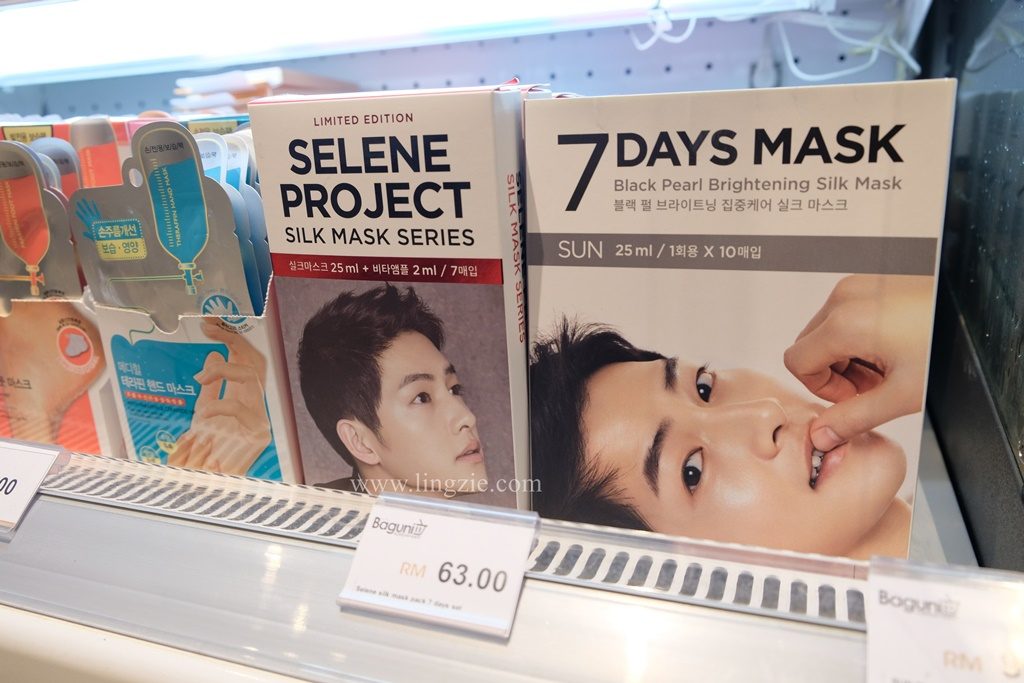 Baguni also has a small Baguni Kitchen serving ramyun & rice dishes with a few sides like Fried Dumplings.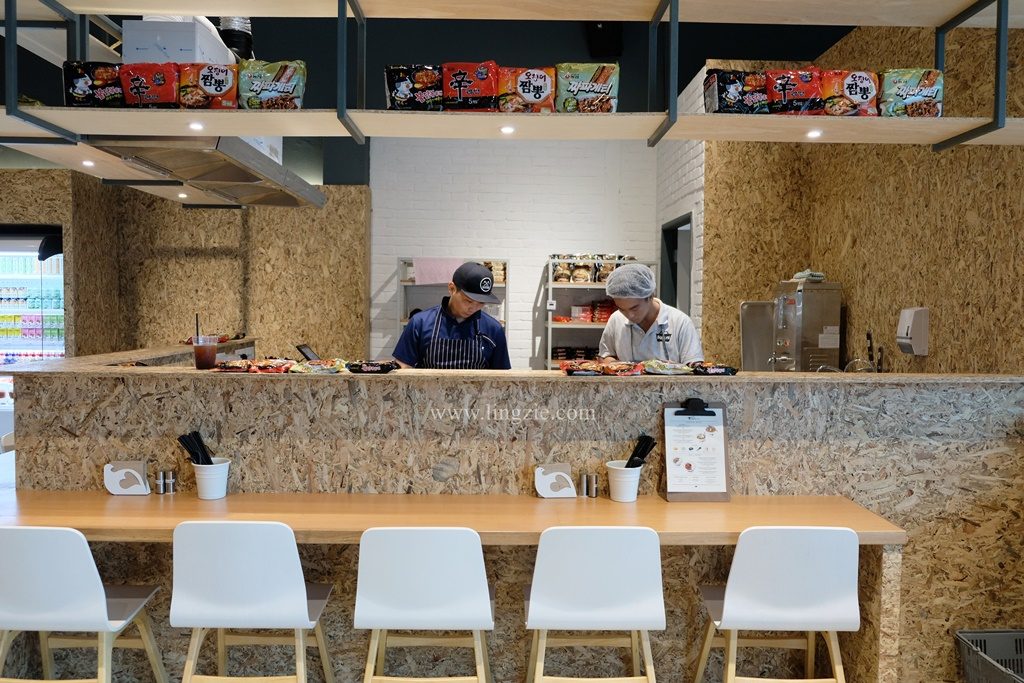 Baguni Kitchen
However, do note that the food ordered at Baguni Kitchen cannot be brought over to the Gusttimo tables (they have separated the eating area as 'Halal' for Gusttimo & 'Non Halal' for Baguni Kitchen).
The Ramyun Menu offers 4 dishes consisting of the popular brands of Korean Instant Noodles/Ramyun. There are a few toppings that we can choose to add on to the ramyun noodles.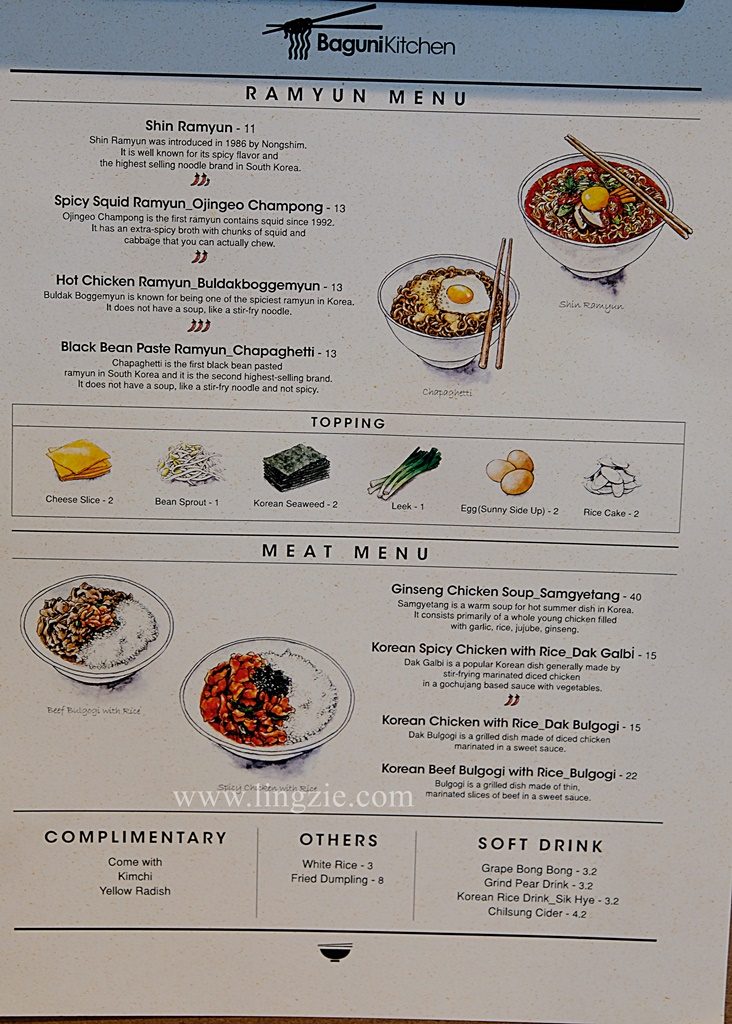 Baguni Kitchen Menu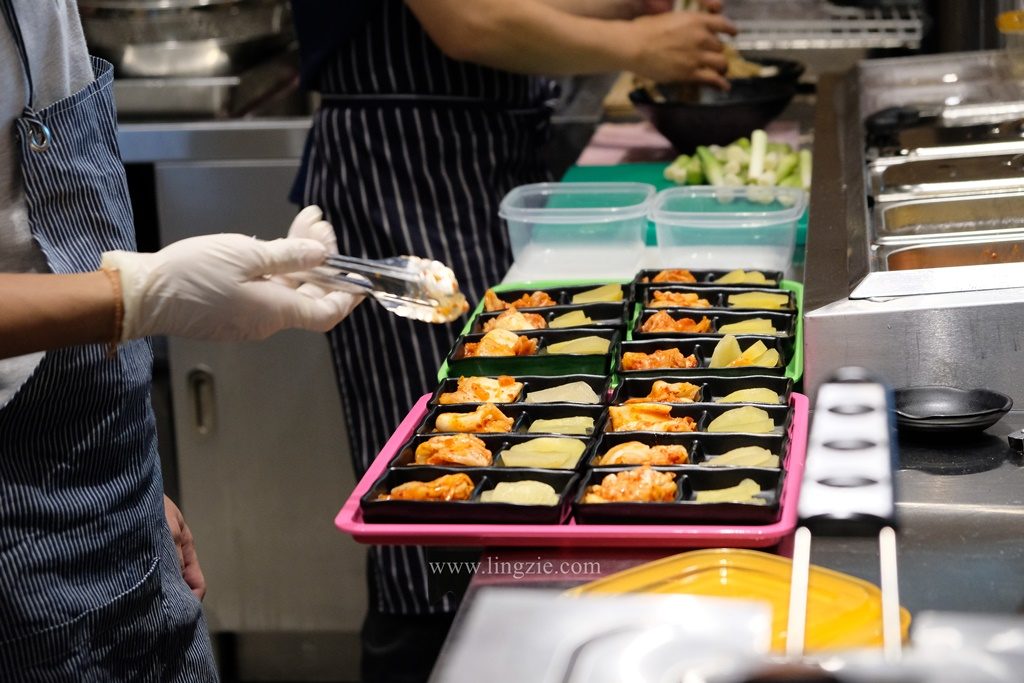 Kimchi + White Radish sides that comes complimentary with any order of ramyun or rice dish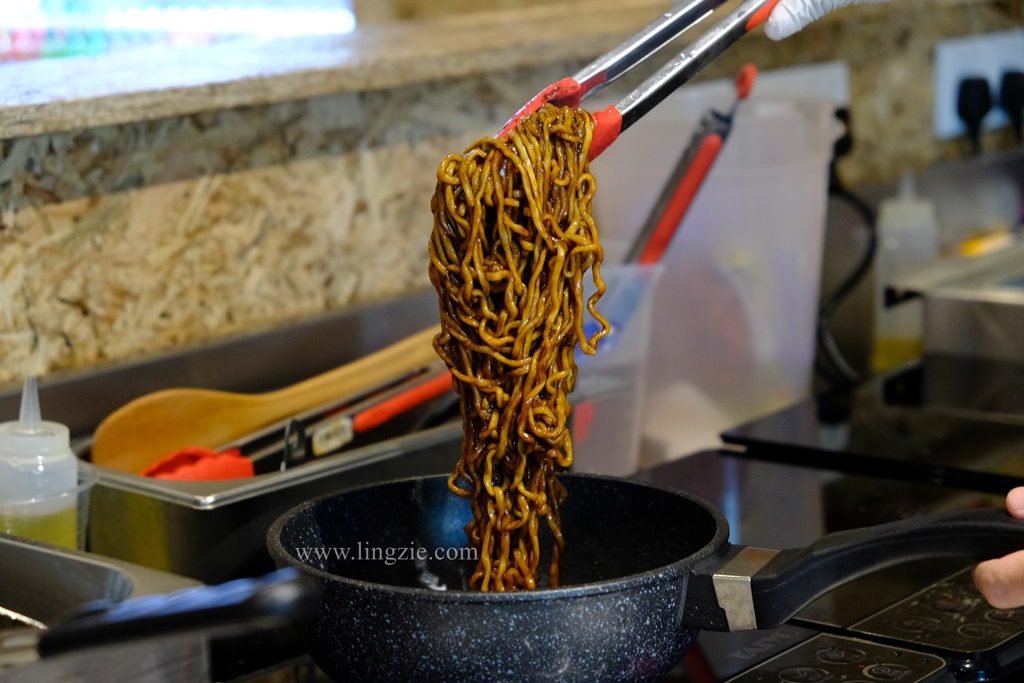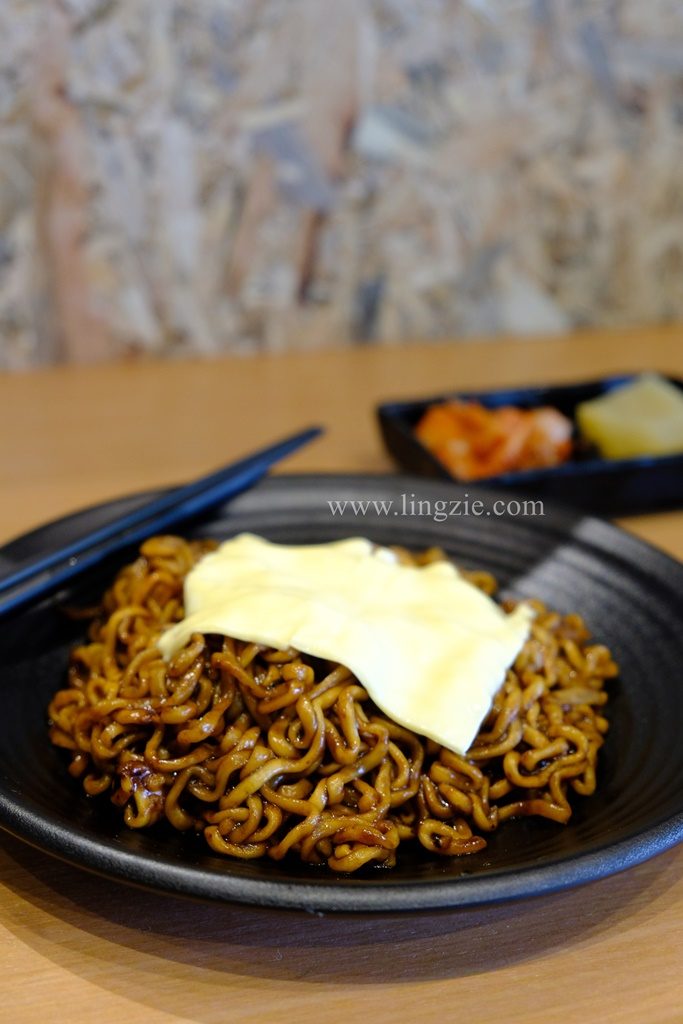 Black Bean Paste Ramyun Chapaghetti RM13 + cheese slice RM2
I've always been curious about the Black Bean Paste Chapaghetti instant noodle that's been sold in the Korean food stores, but didn't want to buy a whole pack of 5 just to try the taste. So when this was being offered at Baguni Kitchen, I ordered it without hesitation.
I didn't expect the noodles to be served just plain and topped with the cheese slice that I had to pay extra for. It seemed a rather hefty price to pay for such a dish. Perhaps they could add certain items like seaweed or a sunny side up egg together with the noodles (bundled together in the same price), and give diners the option to add other toppings.
The Black bean paste Chapaghetti took some getting used to, as we were all not too familiar with black bean paste. It had a slight bitter taste towards the end. Some of us didn't like it, I did not hate it but I didn't love it either. However I found it tasted better when eaten with kimchi.
Perhaps, the rice dishes will fare better with us the next time.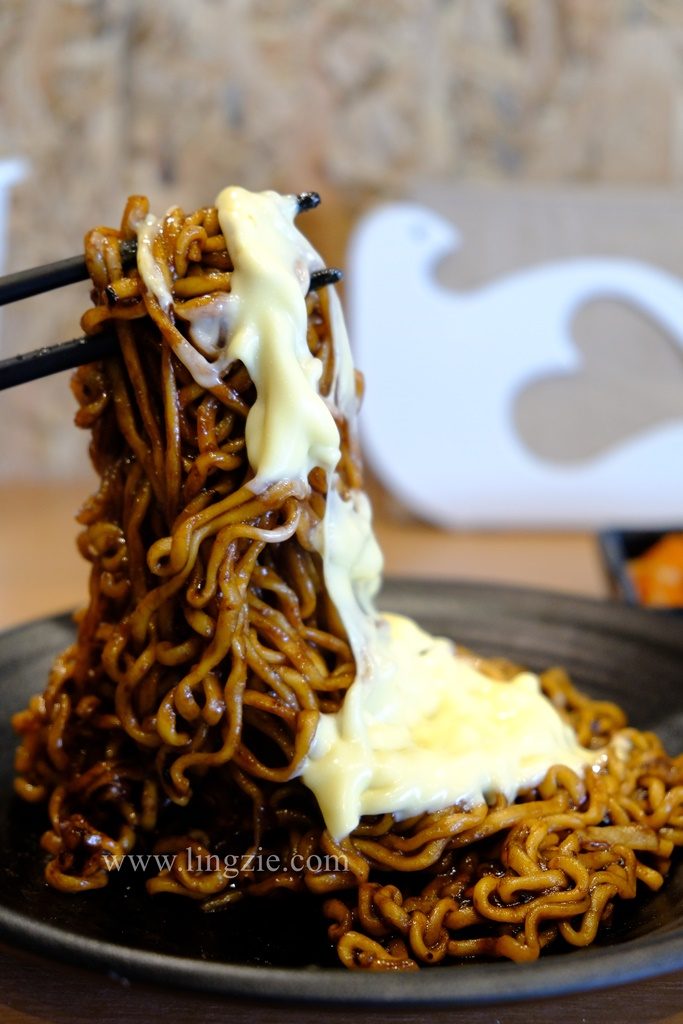 Overall, I like the concept and ambiance of the space. I would return for the bingsu and the coffee; and to grab my stash of Korean snacks from Baguni! <3
Baguni + Gusttimo
Address: Level 1, Sunshine Square
1, Jalan Mayang Pasir, Bandar Bayan Baru, 11950 Bayan Lepas, Pulau Pinang, Malaysia
Opening Hours:
Gusttimo:- 8am-11pm (Sun-Thurs); 8am-12pm (Fri-Sat)
Baguni:- 10am-11pm (Sun-Thurs); 10am-12pm (Fri-Sat)