Tapaz Restaurant at Telaga Harbour in Langkawi brings a touch of Spain to this laidback island featuring delicious small plates of food combined with good wine. Tapaz has been in operations since 2004 and was closed for a short while in May for renovations and a menu revamp. We were lucky enough to be invited for the re-opening of Tapaz during our visit to Langkawi.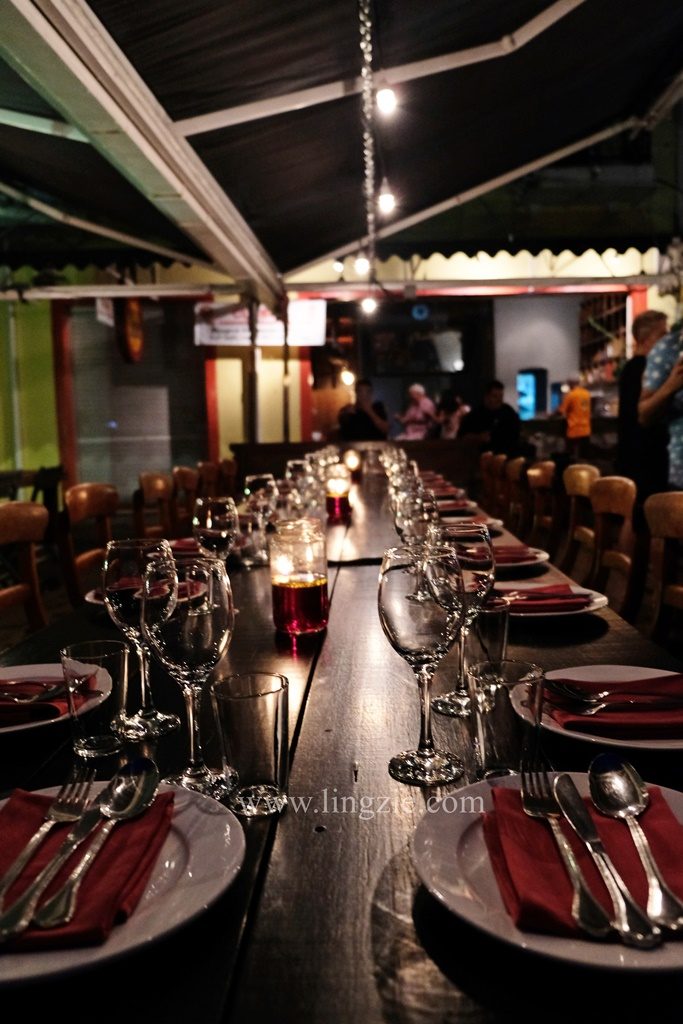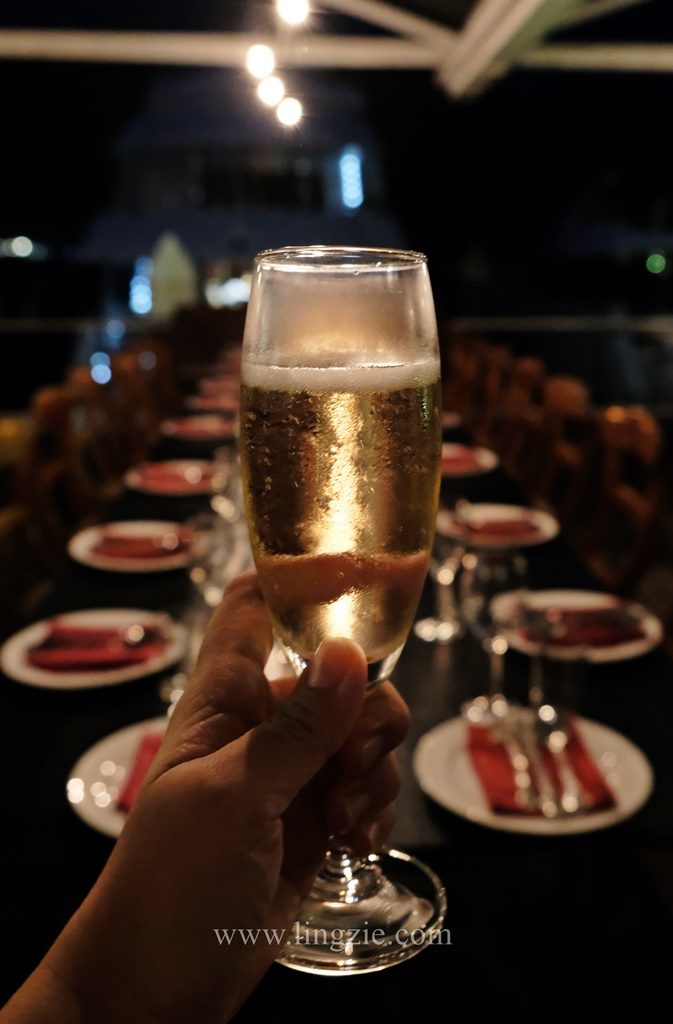 A glass of Prosecco to kick off the night
We were ushered to a long table overlooking the harbour. A gentle breeze kept us feeling cool and comfortable. Meanwhile, the numerous tealights that dotted the table set a romantic and magical mood.
Soon, we were presented with starters – Homemade Chicken Liver Pate, Kalamata Olives and Stone bread.
The chicken liver pate was silky smooth, almost butter-y and very appetizing indeed. I loved the texture of the lightly toasted grilled bread. The chicken liver pate was lovely on the stone bread, but be sure to keep some bread for the next dish… the Garlic Prawns with Dried Chili, Parsley & Olive oil! This popular Spanish dish featured fresh succulent prawns with a hint of spiciness from the dried chilli. The sweet taste of prawns is prevalent here and the olive oil used in the dish has soaked up the all 'prawn-y' goodness. So be sure to take the stone bread, dip it in the olive oil and enjoy! We couldn't stop eating in this fashion and polished off our bowl of bread & prawns in no time!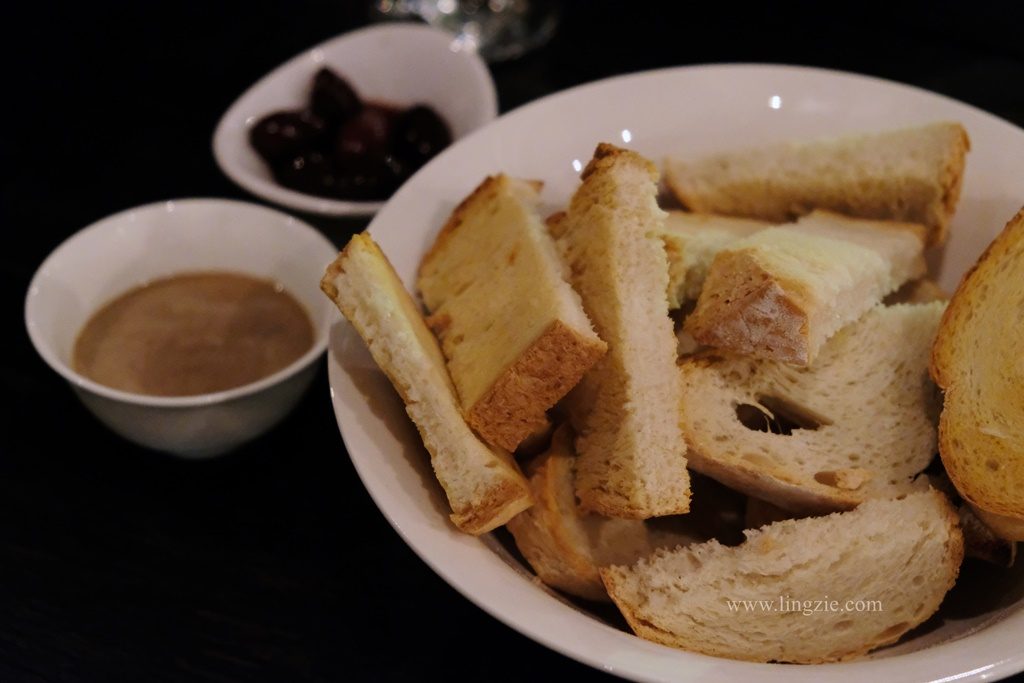 Homemade Chicken Liver Pate served with Stone Bread RM28
Kalamata Olives RM14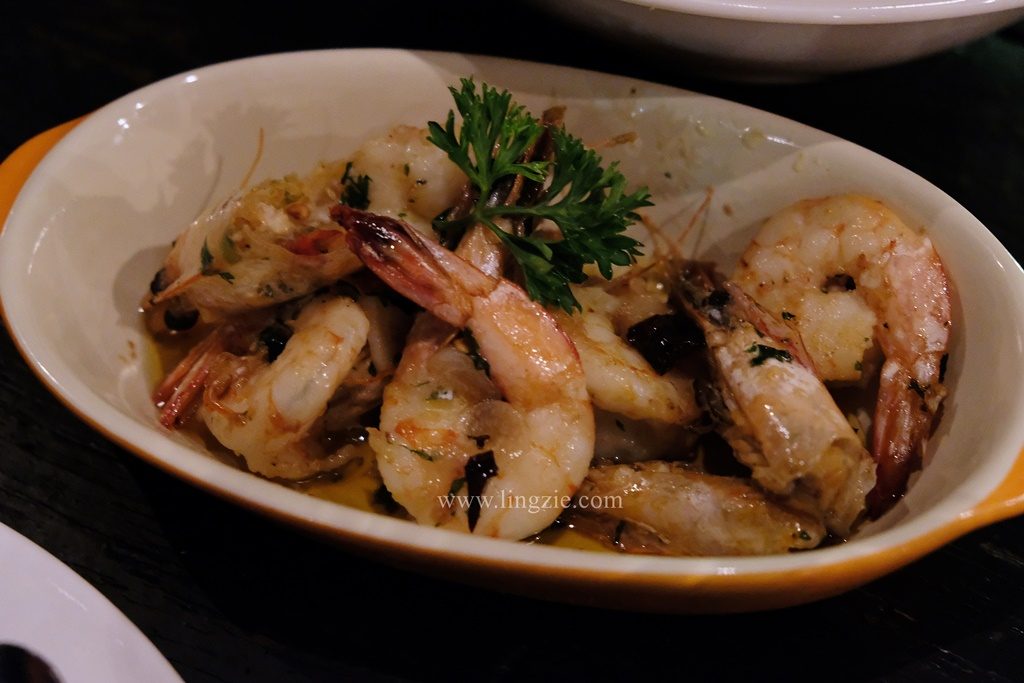 Garlic Prawns with Dried Chilli, Parsley & Olive Oil RM30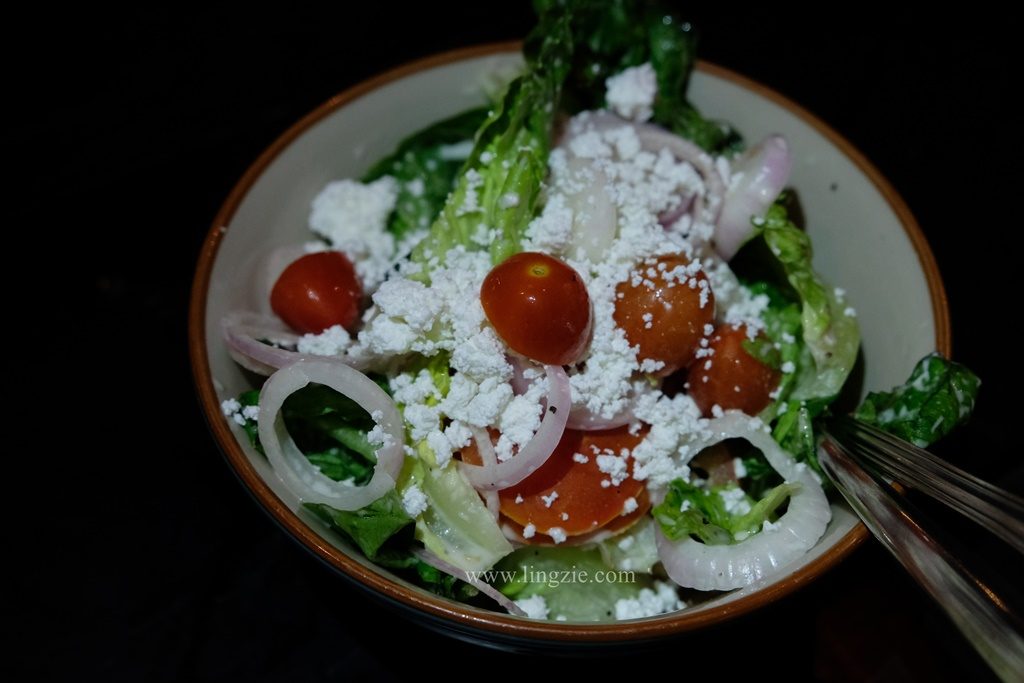 Feta & Cherry Tomatoes with Balsamic Vinaigrette RM18
Next we had a light and refreshing salad that was topped off with some crumbled feta cheese. The greens were crispy and fresh, well tossed in the balsamic vinaigrette.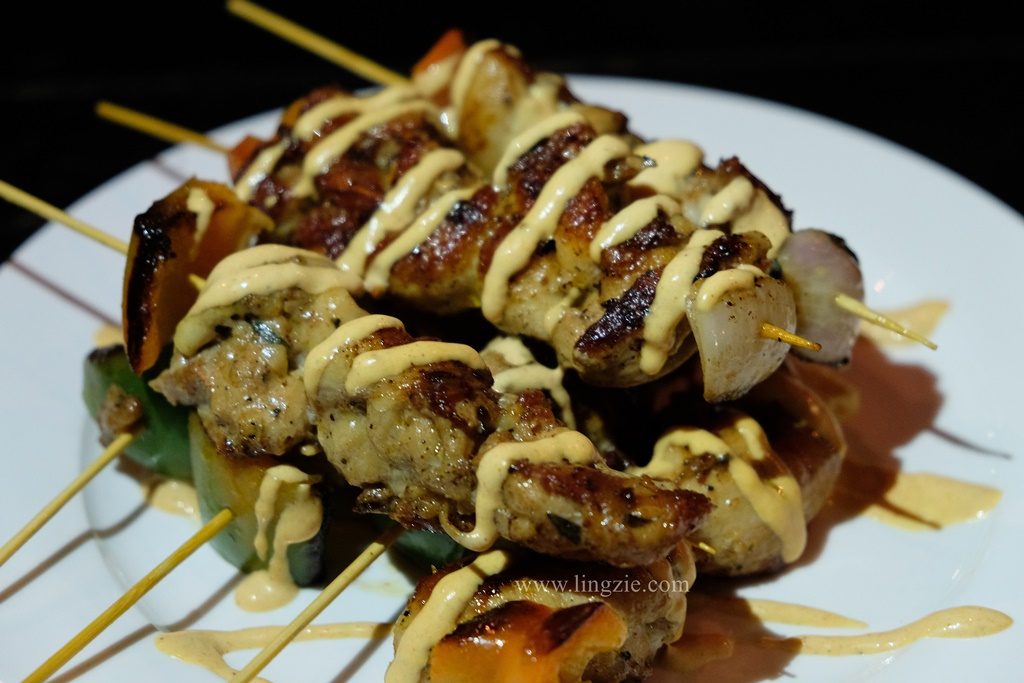 Chicken Kebab with Pimiento Sauce RM16
I did not expect to be impressed with a chicken kebab for the name itself seemed rather ordinary. However, it easily became one of the most enjoyable dish to eat that night. The chicken pieces were juicy with a well charred exterior; well seasoned and marinated. The pimiento sauce added richness and more flavour to the chicken kebab.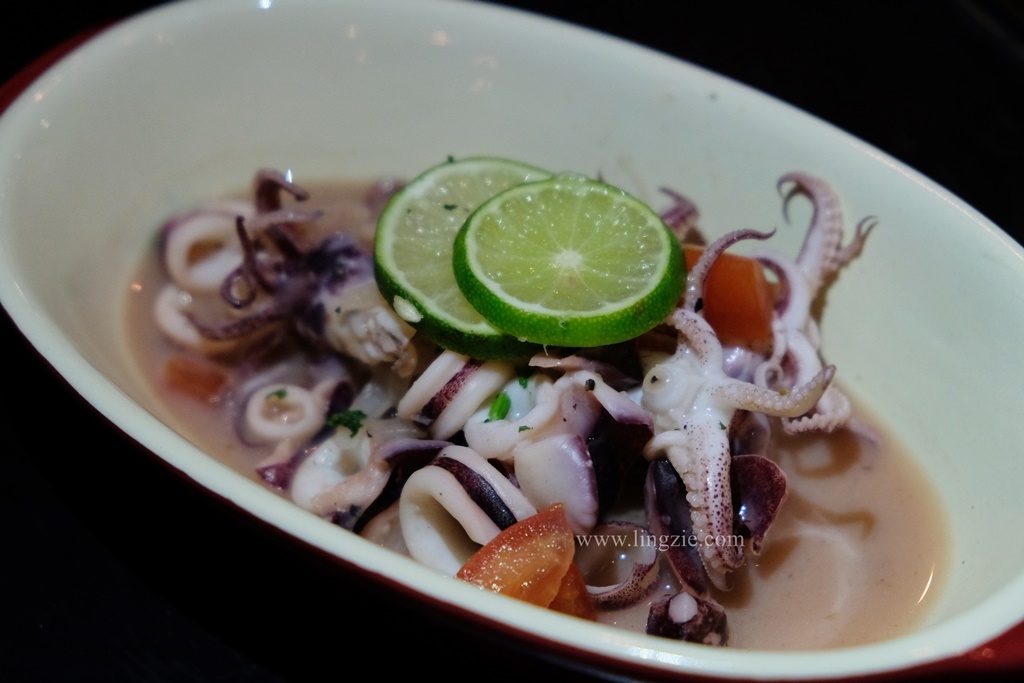 Lime calamari with Coriander & Garlic RM15
Next, we were spoiled with more fresh seafood to tickle our tastebuds. The lime calamari was delectable with hints of tanginess from the lime.
But the dish that shone was definitely the Grilled Snapper with Tomato Onion Salsa. We were told that the fish was freshly caught earlier in the day which attributed to its meaty texture and sweet briny flavour. The freshness of the fish stood out on its own and was just right when paired with the light and tangy tomato onion salsa.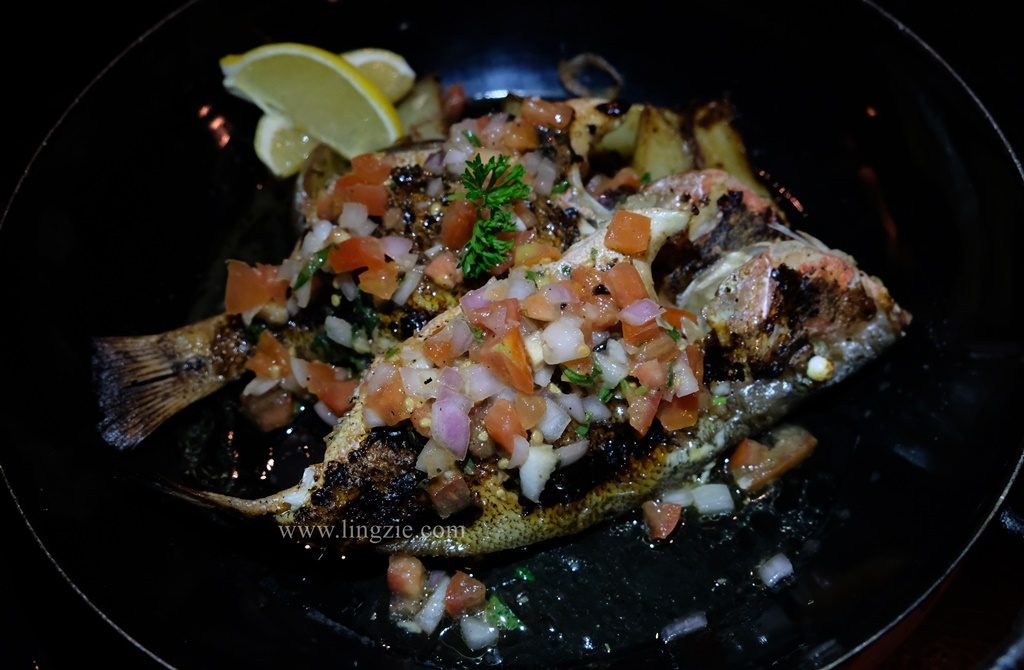 Grilled Snapper Tapa with Tomato Onion Salsa RM28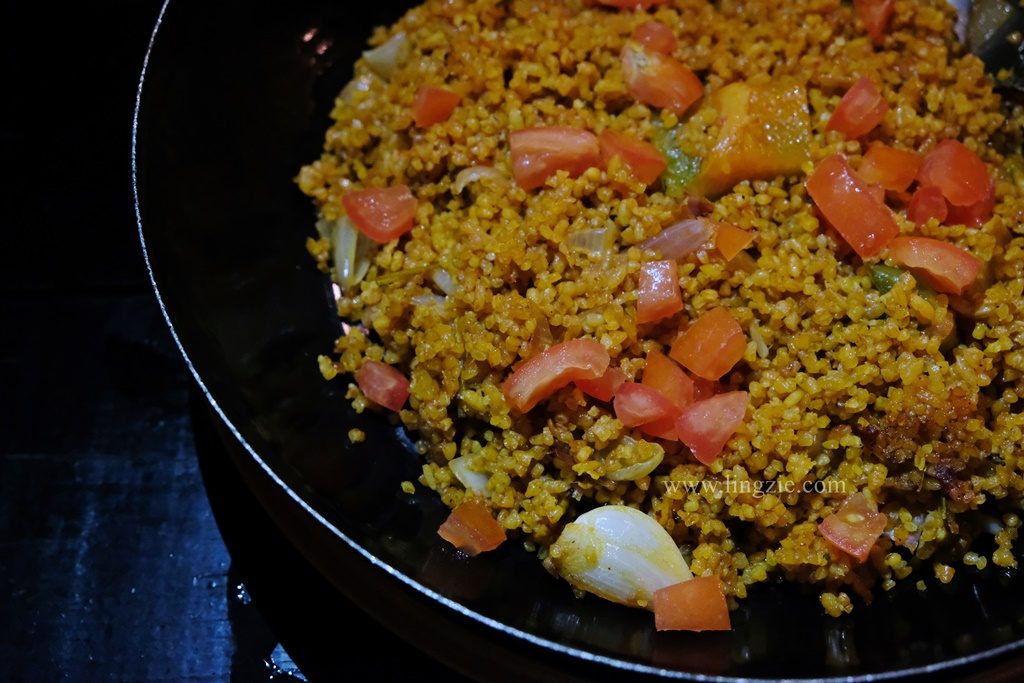 Paella
Next, we dug into a hearty paella that warmed our bellies with its well balanced use of spices. A seafood version of the paella is also available at Tapaz.
Then, our tastebuds sang yet again with the Grilled Tiger Prawns! The bouncy succulent texture of the prawns were a joy to eat!
And finally, we tucked into the Grilled Tuna with Pico de Gallo. For me though, I would have preferred the tuna chunks more underdone with pink centers instead of cooked all the way through.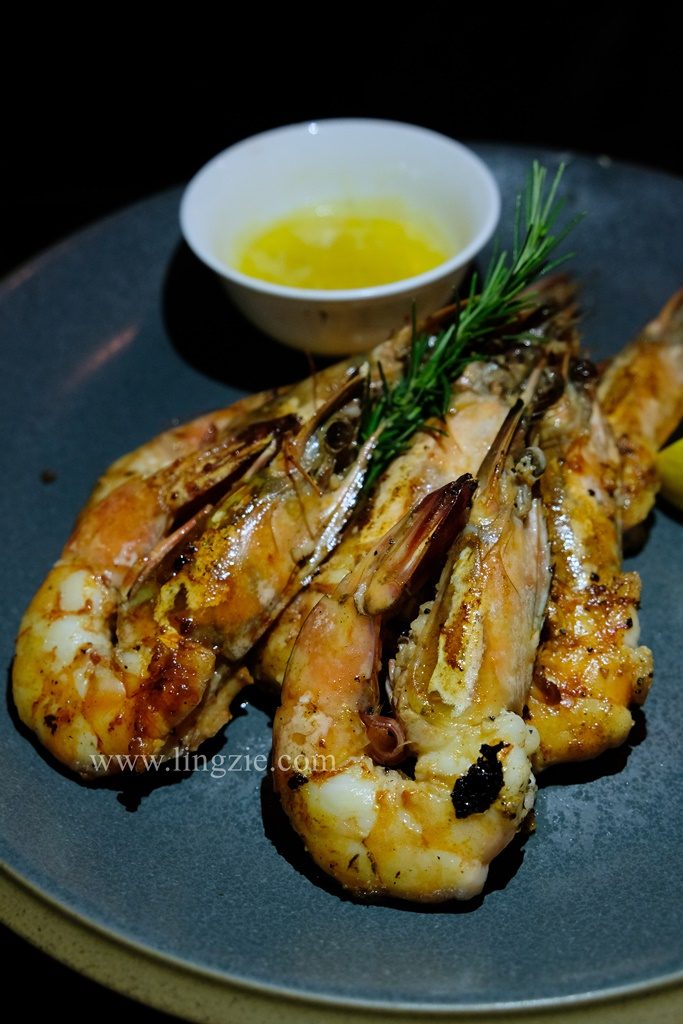 Grilled Tiger Prawns with Garlic Butter RM38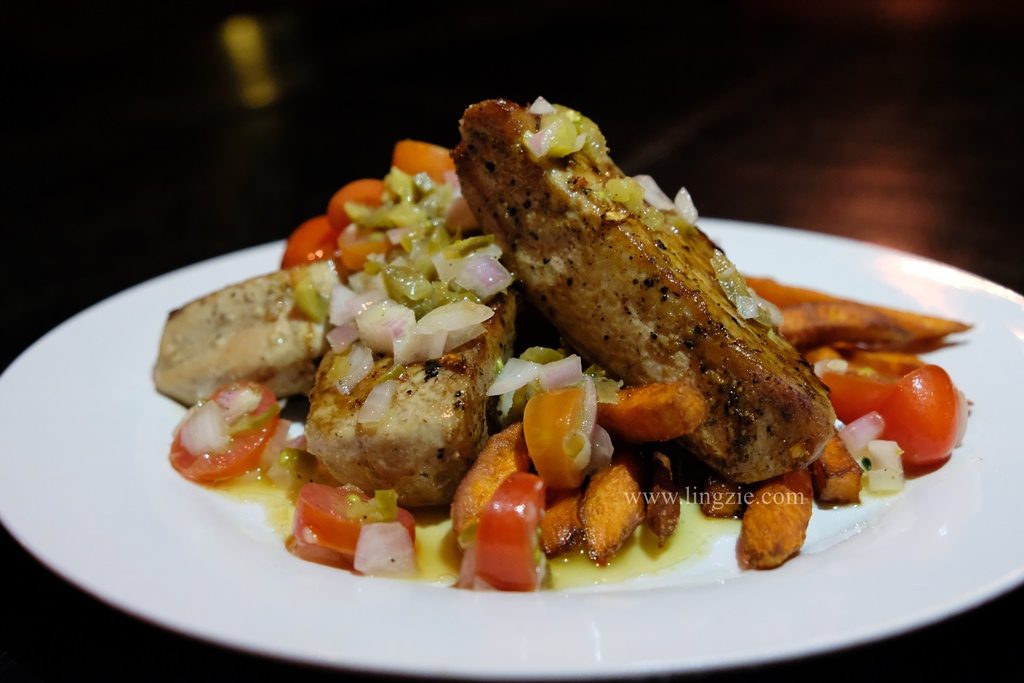 Grilled Tuna with Pico de Gallo RM32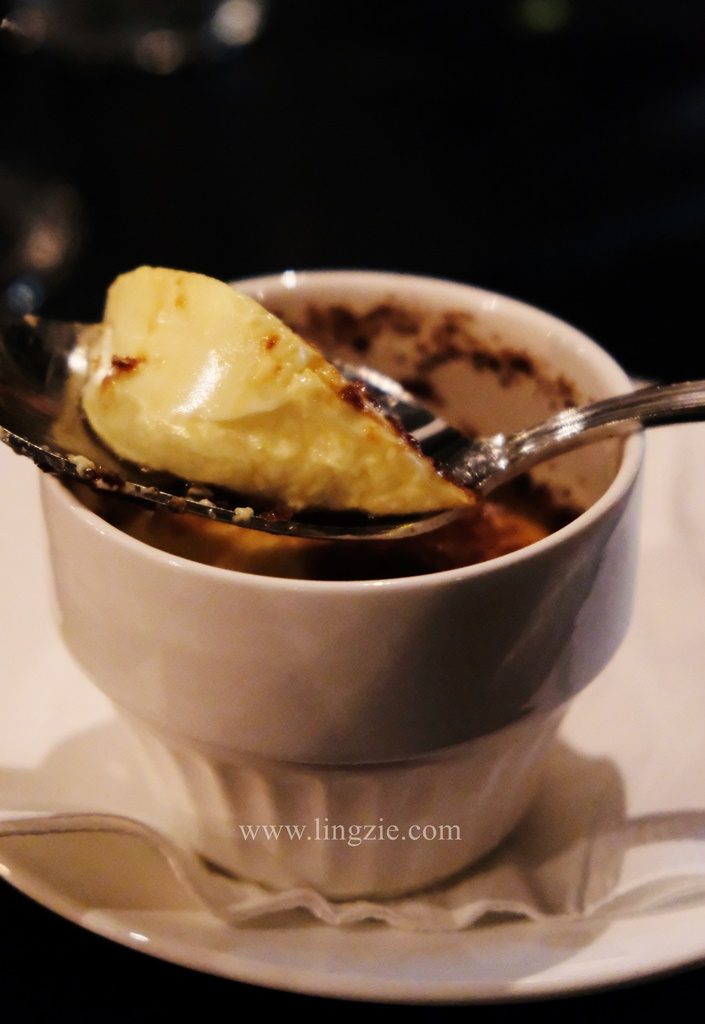 Creme Brulee 
And finally, we had a sweet end to the night of gorgeous food, in a lovely setting with wonderful company. Tapaz will bring the gorgeous food and beautiful ambiance to the table, just bring along the wonderful company and you're all set for a night to remember!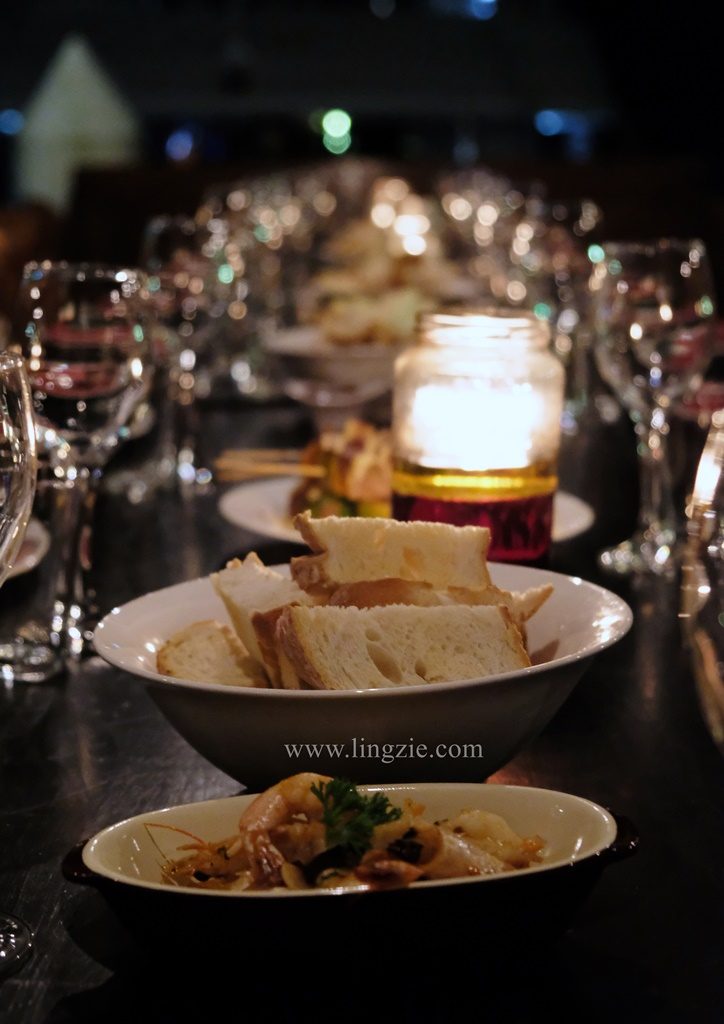 *Many thanks to Tapaz for hosting us
Tapaz Restaurant 
Address: Perdana Quay Telaga Harbour Langkawi 07000
TEL: 017-582 2889
Operating Hours: Lunch 11am-3pm, Dinner 6pm-11pm DAILY