Vietnamese restaurants are pretty common in Penang of late and one of the newest places to open on the island – An Viet, a chain restaurant from KL, seeks to vie for a slice of the pie.  An Viet which literally translates to "Eat Viet", offers authentic Vietnamese food in a casual dining environment.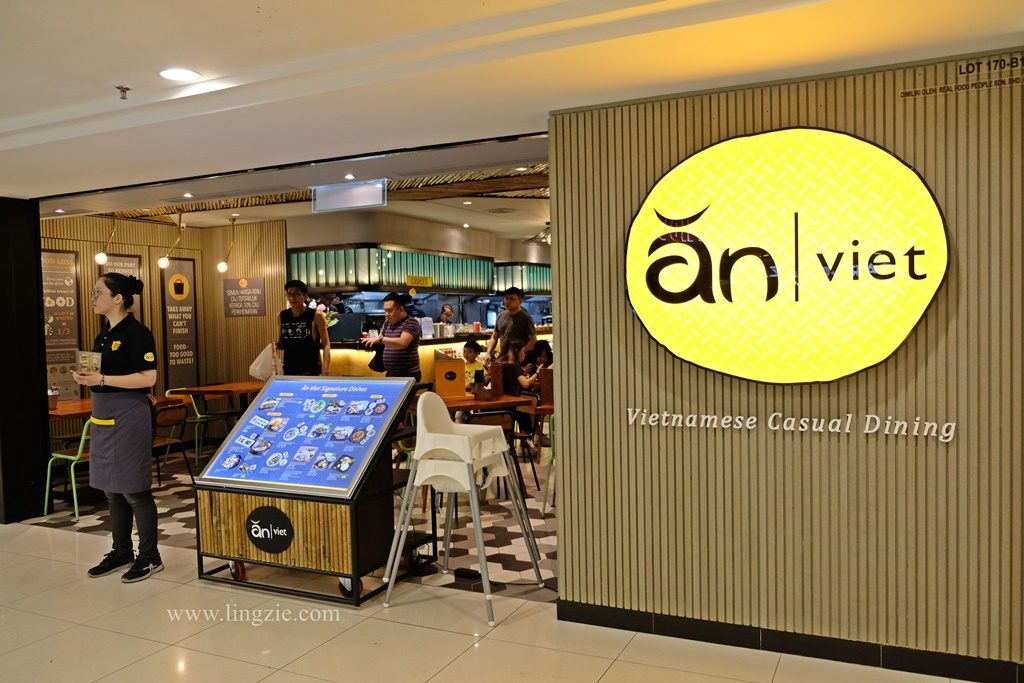 Since their opening in November 2017 at the Lower Ground floor of Gurney Plaza, Penang, a steady stream of customers have been patronizing the outlet. An Viet is committed to their food philosophy of using quality ingredients, made-from-scratch stocks, sauces, marinades, drinks etc and cooked-to-order mains.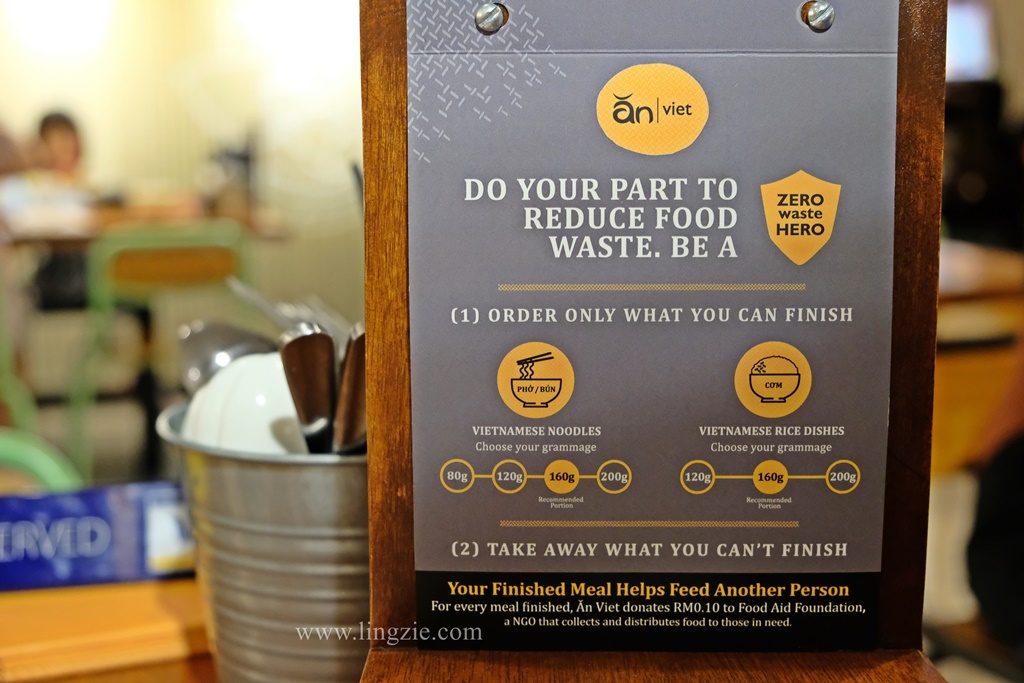 Also, perhaps most notable when one dines in An Viet is their vision for minimizing global food wastage.  This ties in well with the traditional methods of Vietnamese cooking where the chef creatively uses every part of the plant or animal to turn into a delicious dish. How does one minimise food wastage at An Viet? For rice and noodle dishes, patrons can choose the grammage of rice/noodle which suits their appetite. If one initially chooses a smaller portion but feel it is not enough, they can opt to top up to the maximum grammage free of charge. In return, for every finished meal, An Viet donates RM0.10 to the Food Aid Foundation. Personally I'm all for this cause as I normally do not eat so much rice/noodles and I always ask for less rice whenever eating out.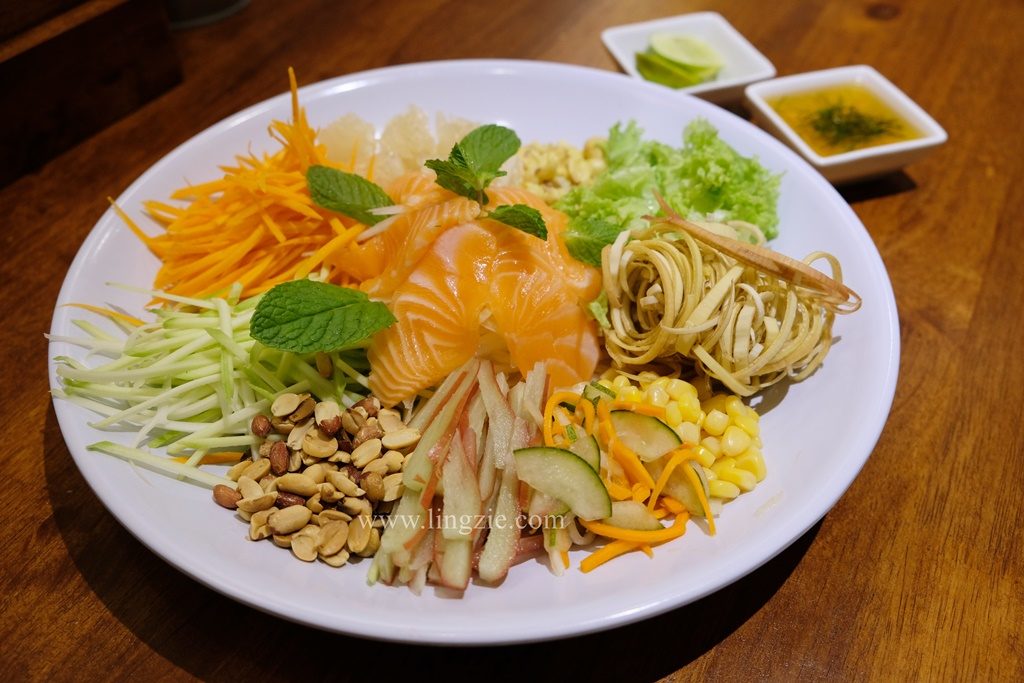 Happiness Yee Sang RM39.90
For a festive touch, An Viet rolls our their Happiness Yee Sang with a delightful Vietnamese touch with the addition of Banana Blossom and Crunchy Lotus Seeds. Other ingredients that make up the refreshingly vibrant yee sang include radish, water apple, pomelo, carrots, green mango and toasted peanuts. Topped off with fresh Salmon sashimi and a specially made Kaffir Lime Leaf dressing, An Viet's Happiness Yee Sang tastes more like a healthy salad. But I totally loved it! Portion size is hearty too – sufficient for about 4-6 pax.
Don't miss this delicious Happiness Yee Sang, available now until the end of Chinese New Year 2018.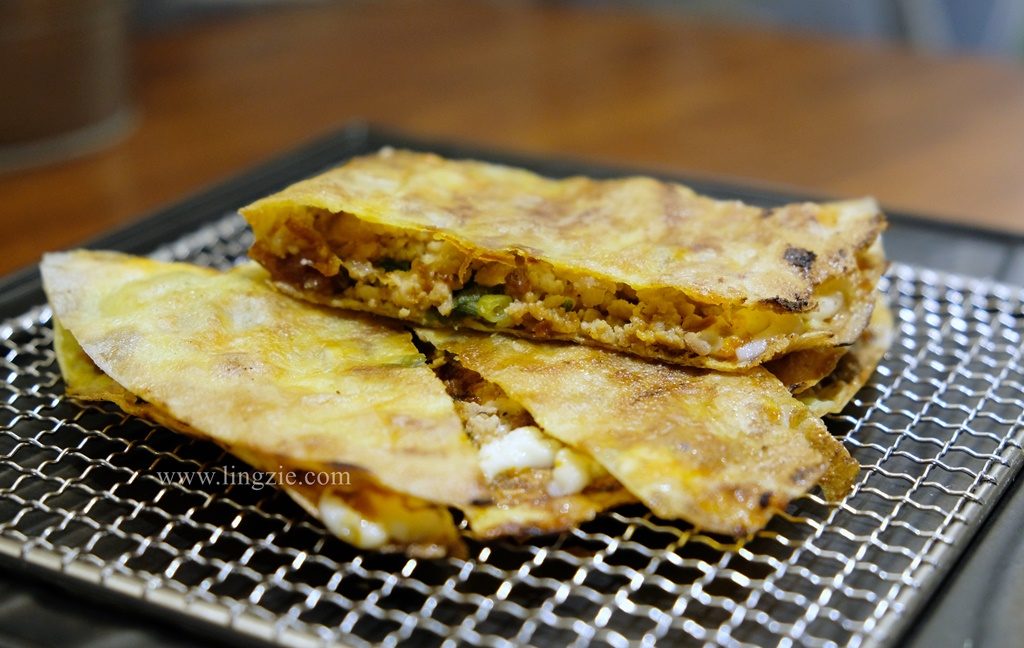 Banh Trang Nu'ong (Grilled Rice Paper with Minced Chicken) RM9.90
For appetizers, the Grilled Rice Paper with Minced Chicken managed to whet our appetites. The crispy rice paper encases a slightly spicy and creamy minced chicken filling. I thoroughly enjoyed this and would order it if I'm feeling peckish.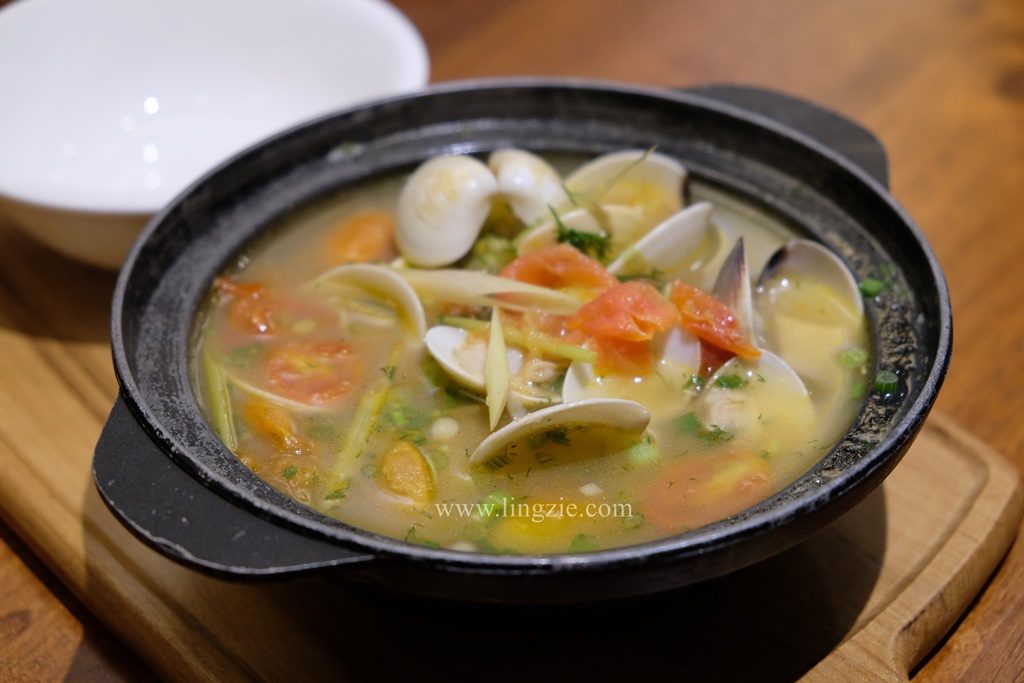 Canh Chua Ngao Nu'oc Du'a (Clam in Coconut Broth) RM14.90
Next, we tried the Clam in Coconut Broth. We were told that An Viet uses live clams that are brought in daily to ensure freshness. The freshness of the clams were indeed apparent in this hearty, tangy and soothing soup. The use of coconut water in the broth adds an extra sweetness to the soup. I did not expect to like this dish so much, but it easily won me over. I'm happy to note that if you order a set meal with their mains, a small portion of this clam broth is included!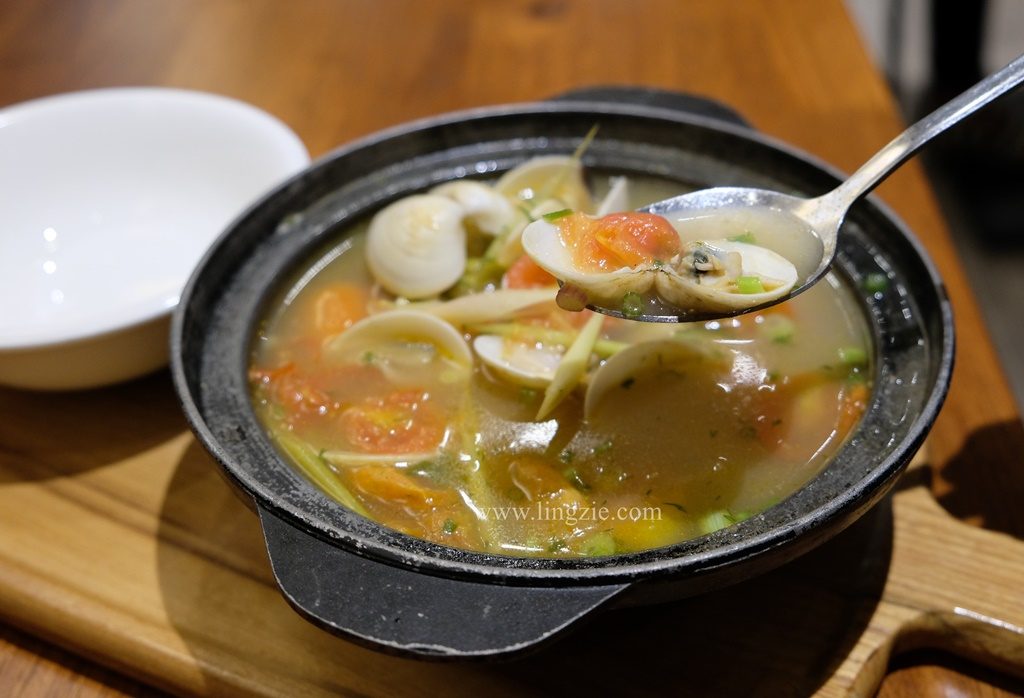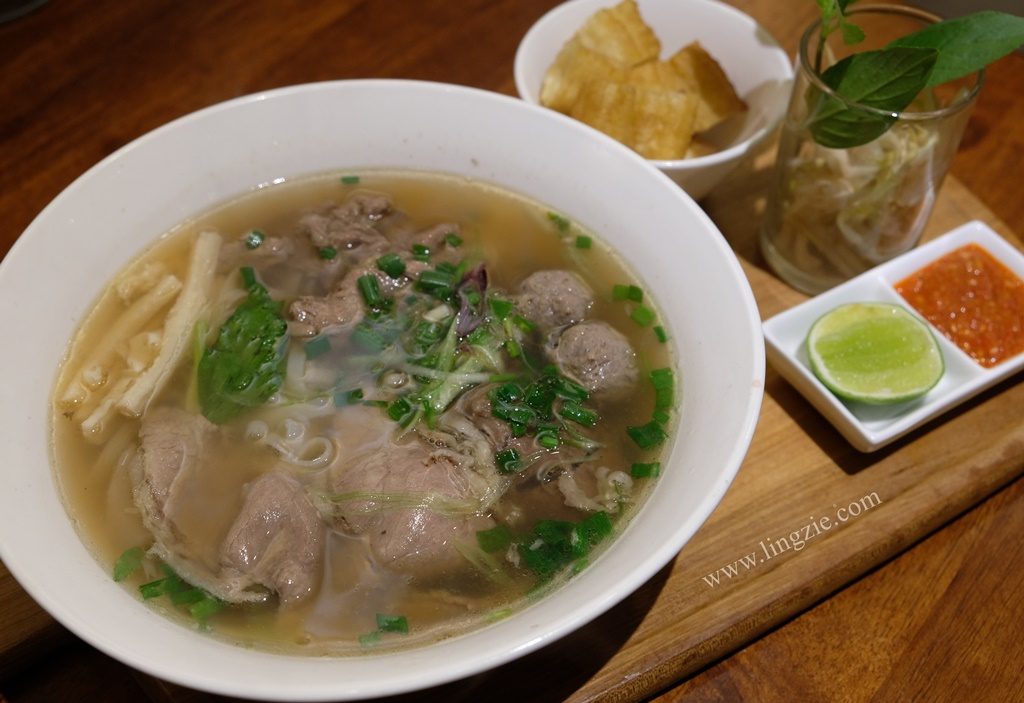 Pho Bo Dac Biet (Vietnamese Beef Noodle Special) 
Ala Carte RM23.90
Set Meal RM27.90
Pho is ubiquitous in Vietnamese cuisine, hence it must make its appearance on the menu. We tried An Viet's Vietnamese Beef Noodle Special which includes raw beef slices, beef brisket, shank, tripe, tendon and their special homemade 100% Pure Beef Ball.  The broth was made from simmering beef bones for long hours with 18 secret herbs & ingredients. It was interesting to note that other than the usual beansprouts, basil & lime, the Pho also comes with a side of fried Chinese Cruellers.
I found the broth to be rich and thick with deep beef-y notes. And I must highlight the homemade Sriraha chilli sauce which gives the dish an exciting spicy kick.
The regular version of Vietnamese Pho is also available, served with Raw beef slices & beef brisket at RM18.90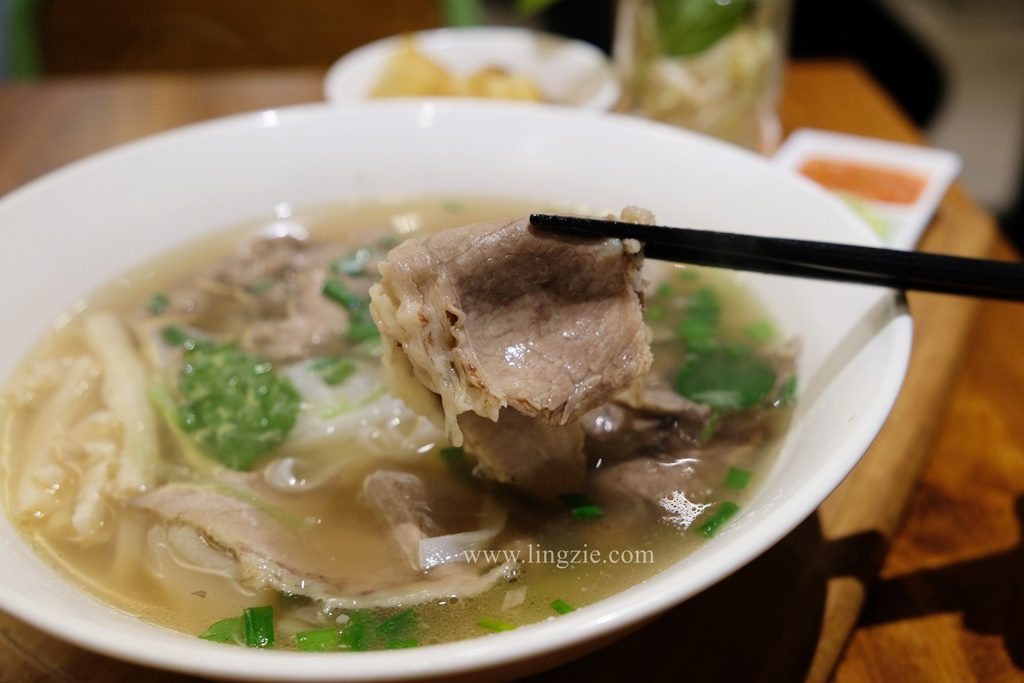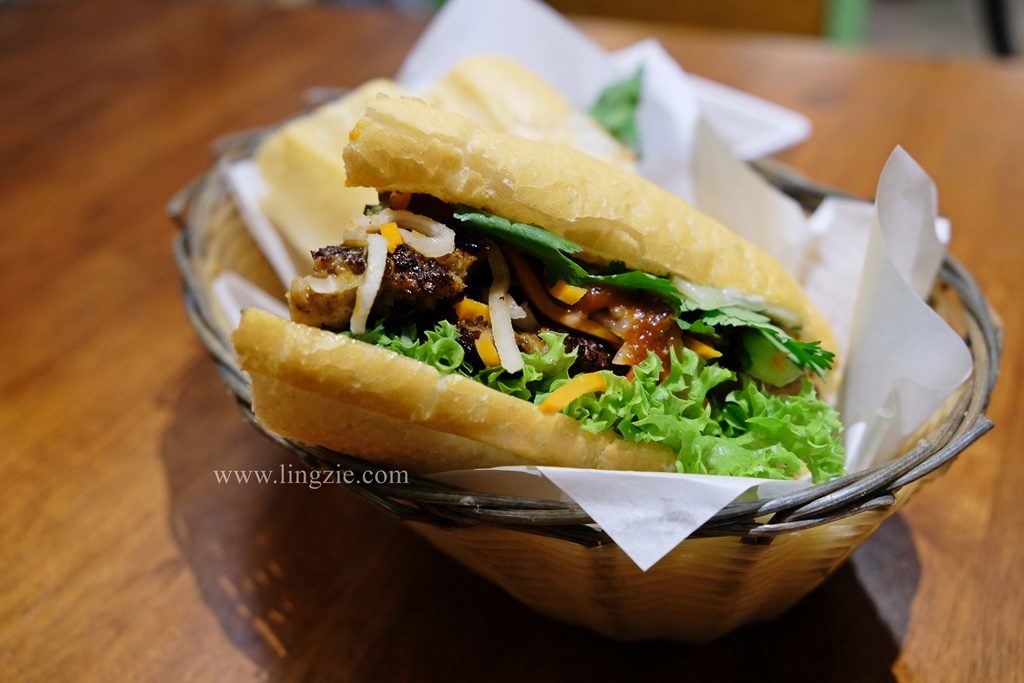 Banh Mi – Ga Nu'ong Xa Ot (Vietnamese Baguette with Grilled Lemongrass Chicken) RM14.90
I've been hearing good reviews about the Banh Mi at An Viet. So I was pretty excited to taste this. Our Banh Mi came with Grilled Lemongrass Chicken filling. The baguette had a lovely crisp crust which gave way to a fluffy interior. I happily sank my teeth into the juicy and flavourful lemongrass chicken, while enjoying the crispness of the vegetables and pickles.
Other Banh Mi fillings include:- Grilled Pork Chop & Tofu Patties with Mushroom Pate (vegetarian)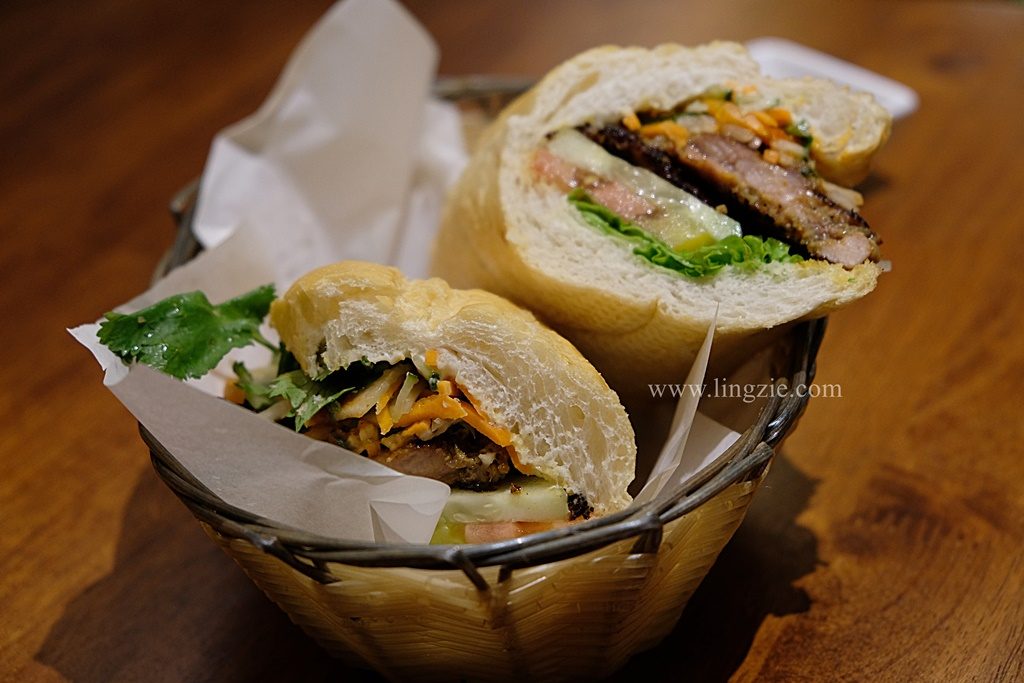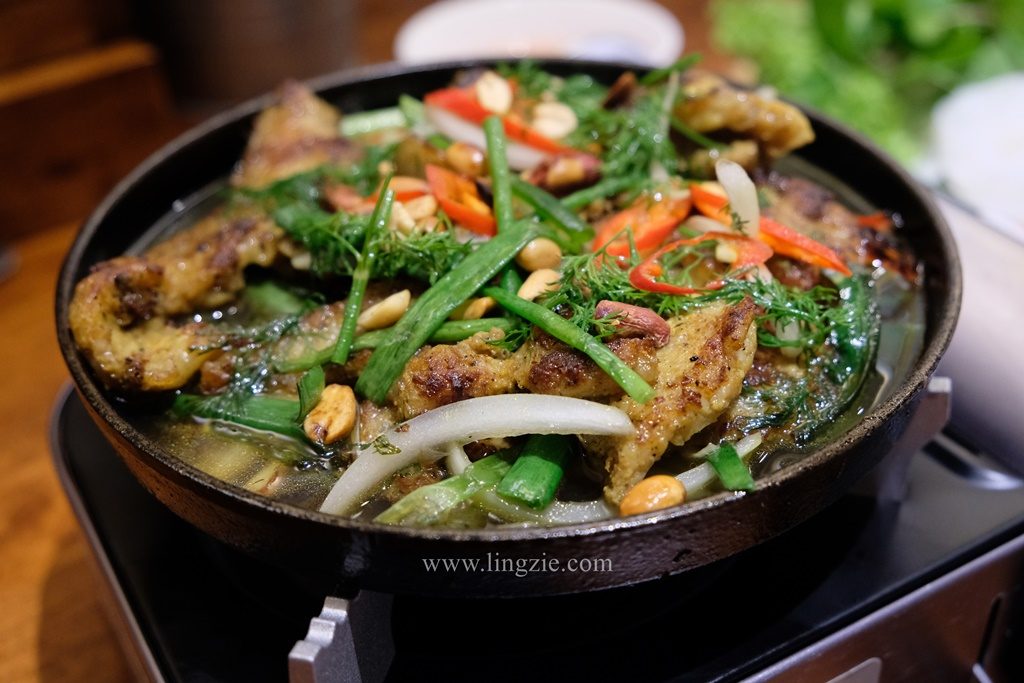 Cha Ca La Vong (Hanoian Style Fish with Turmeric & Dill)
Ala Carte: RM23.90
Set Meal: RM27.90
Next, we tried a Hanoian dish that I'm not familiar with – Cha Ca La Vong. This Hanoian style fish is cooked with turmeric and dill. Herbs and spices are used generously in this dish resulting in bold flavours that may be rather overpowering for some. But I found it tasty and the flavours complimented the rice vermicelli well. The fish pieces also had a nice char on the outside which added more flavour.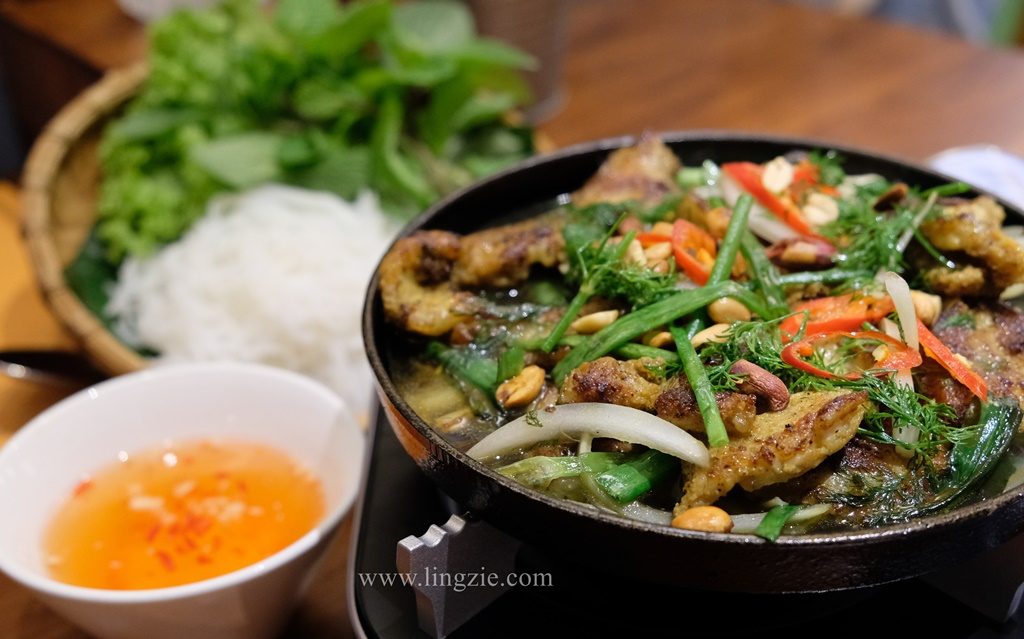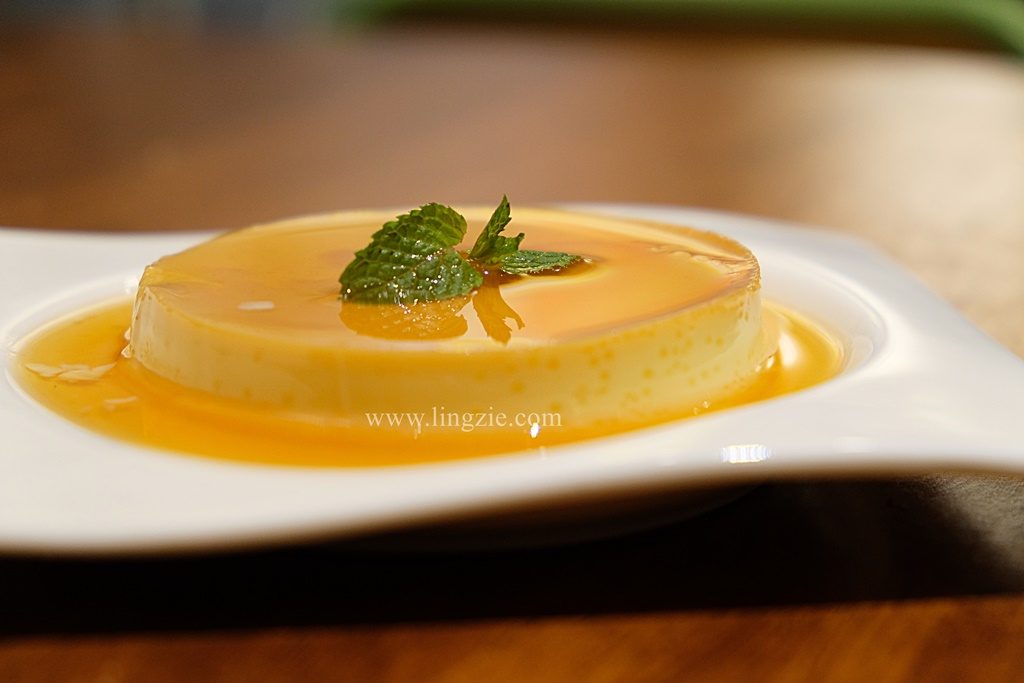 Caramel Pudding RM6.90
To end the meal on a sweet note, we tried An Viet's caramel pudding. I did not have high expectations for the pudding since they are not a specialty dessert shop. But I was quickly proven wrong. The pudding was silky smooth and well chilled. My tad complaint would be that the caramel sauce could be cooked a lil' longer for a deeper flavour.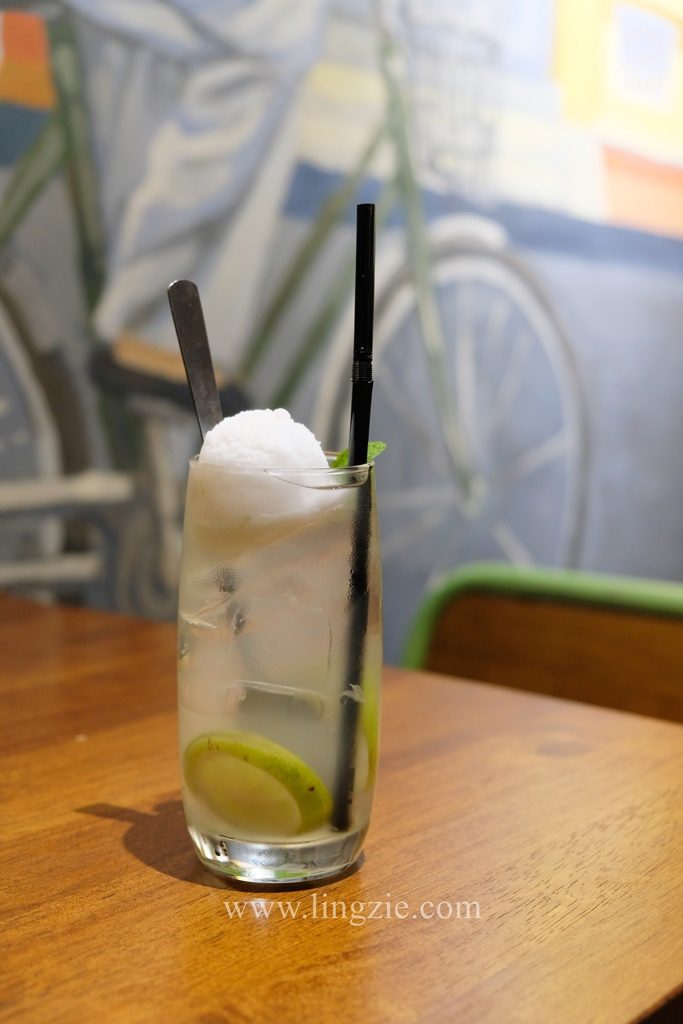 Lime Juice with Lemongrass Lime Sorbet RM10.90
We managed to try a variety of drinks at An Viet. My favourite would be the Ice Blended Coconut which was refreshing and not too sweet. The lime juice with lemongrass lime sorbet meanwhile is made with freshly squeezed lime juice. A must try for fans of lime juice.
The Vietnamese Drip Coffee with egg was a novelty for me. The egg foam is not too thick in this version so as to prevent the 'eggy' flavour being too apparent. Best to drink this while its hot.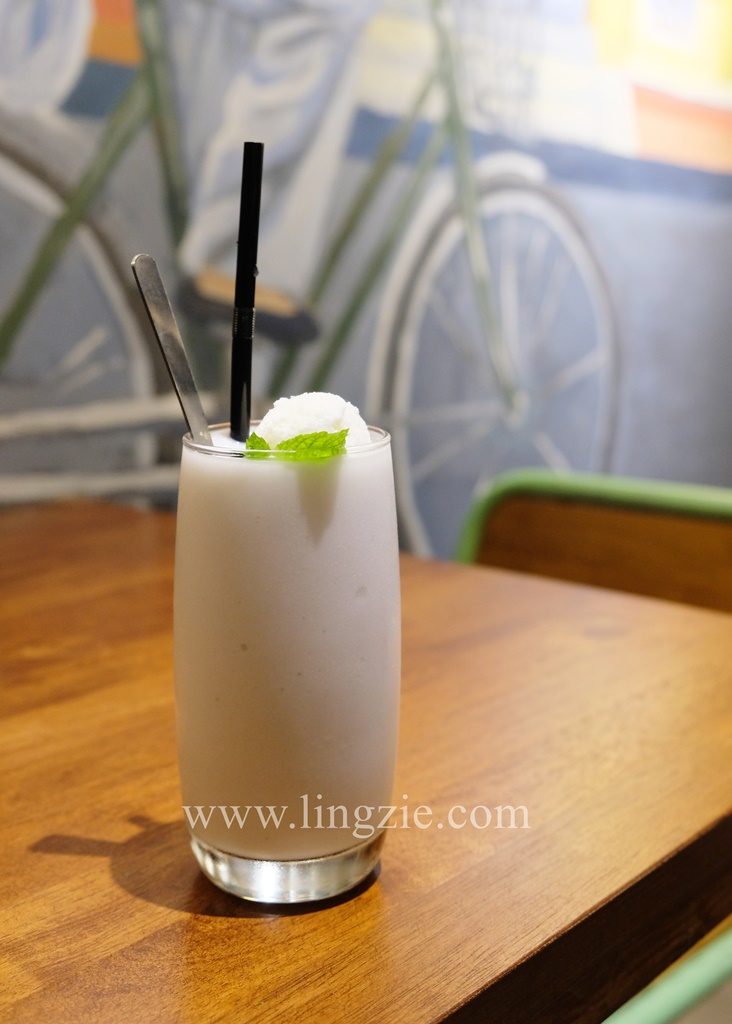 Ice Blended Coconut RM10.90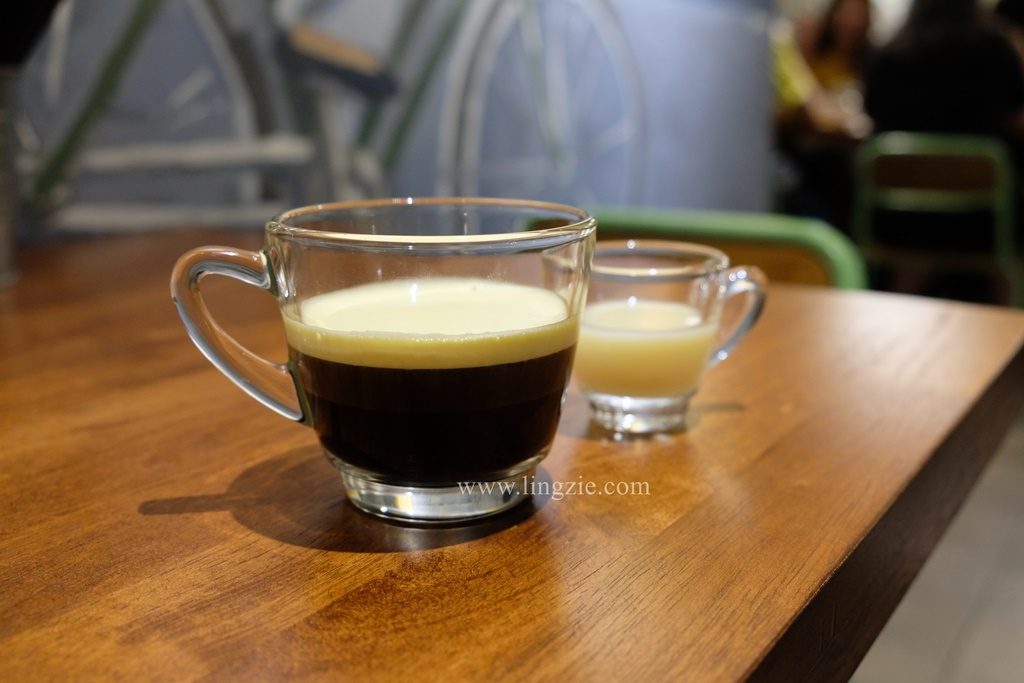 Vietnamese Drip Coffee with Egg RM9.90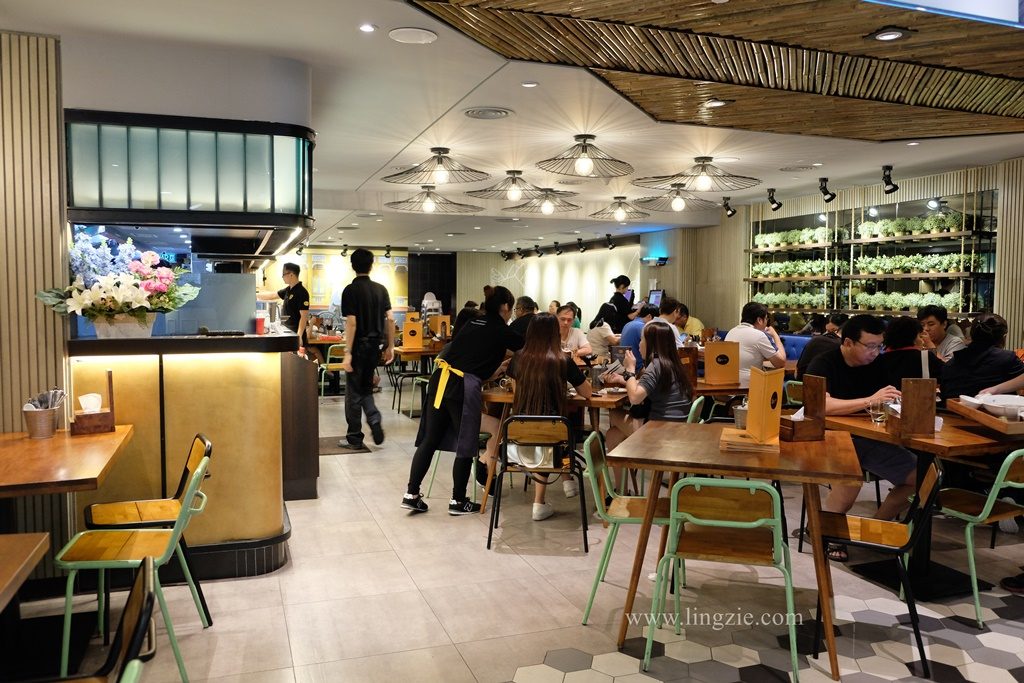 *Many thanks to An Viet for extending this invitation
The Essentials:
An Viet
Address: B1-32S, Gurney Plaza, 170, Persiaran Gurney, 10250, Georgetown, Penang
Business Hours: 11am-10pm (Mon-Fri)
                              10am-10pm (Sat, Sun & Public Holidays)
                              Opens Daily
Contact Number: 604- 293 3481
Website: www.anviet.com.my
Facebook Page: An Viet