Women are constantly on the never ending quest of maintaining their youthful looks. And I am no different! hehehe… And so, when the invitation to attend a beauty workshop  by Dr. Morita – Asia's Top Selling Facial sheet mask brand, dropped in my inbox, I immediately signed up for it!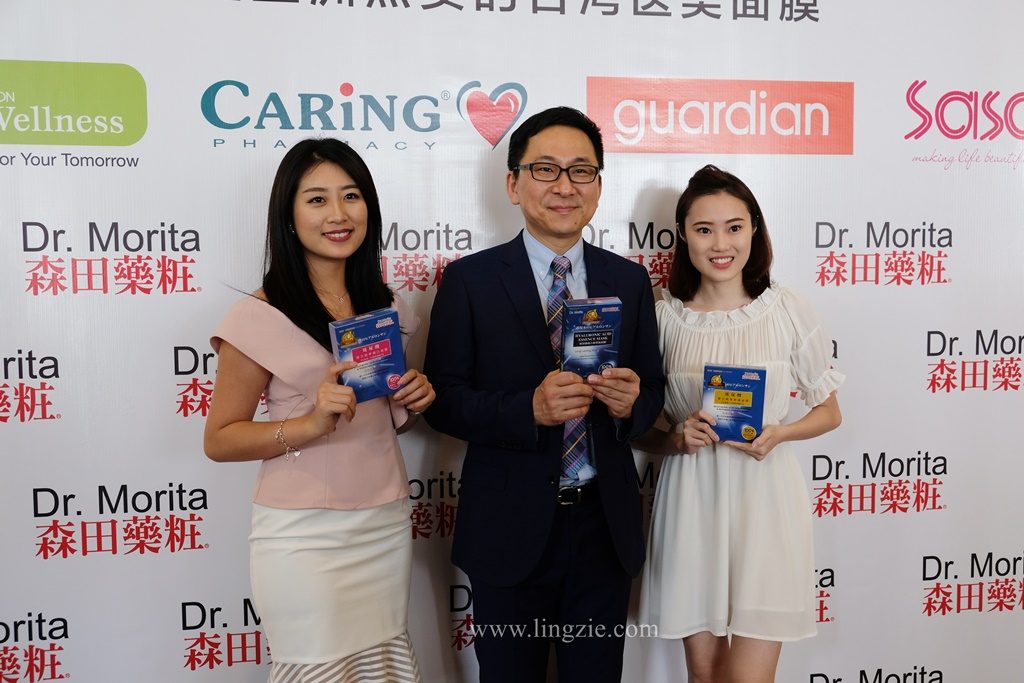 During the 1 day workshop, Dr Jou Jun Xu (CEO of Dr Jou Biotech Co. Ltd) – the company responsible for developing Dr. Morita products, shared with us his beauty tips to aid us in our 'youth-preserving efforts'.
While Dr. Morita is hugely popular – being the No.1 Best Selling Facial Mask in Asian countries such as Taiwan, Hong Kong, Malaysia & Singapore, I must admit that I have personally not tried their face masks! I have tried other face mask brands in the past, but honestly, I am not really a frequent user of facial masks in general. Apparently, this non user habit of mine needs to change, for according to Dr Jou, applying a Dr. Morita facial mask a day, keeps your ageing away!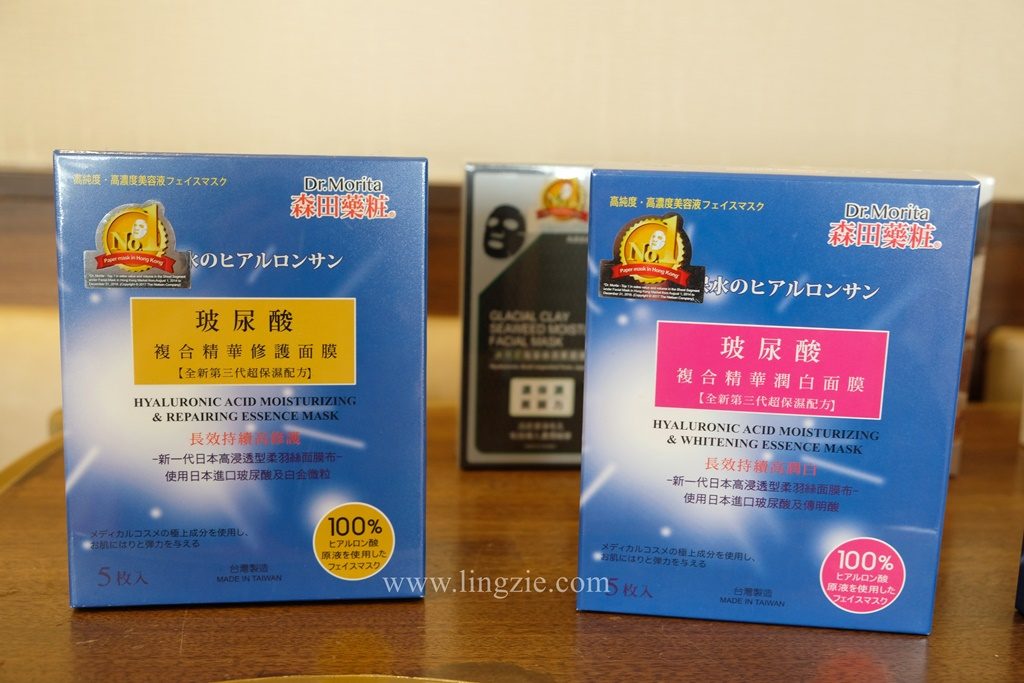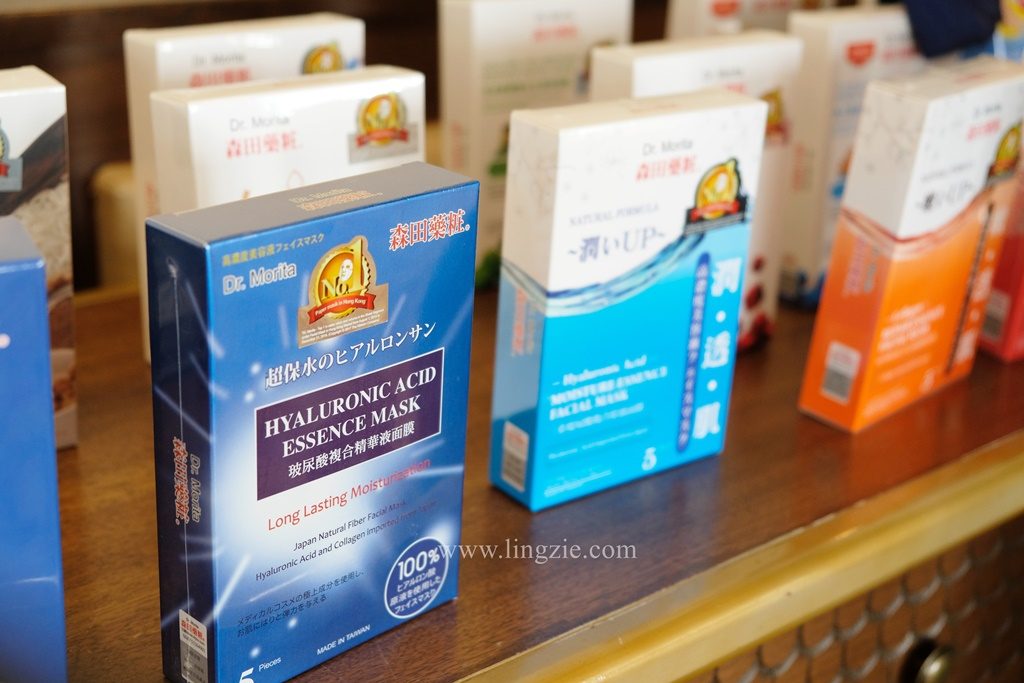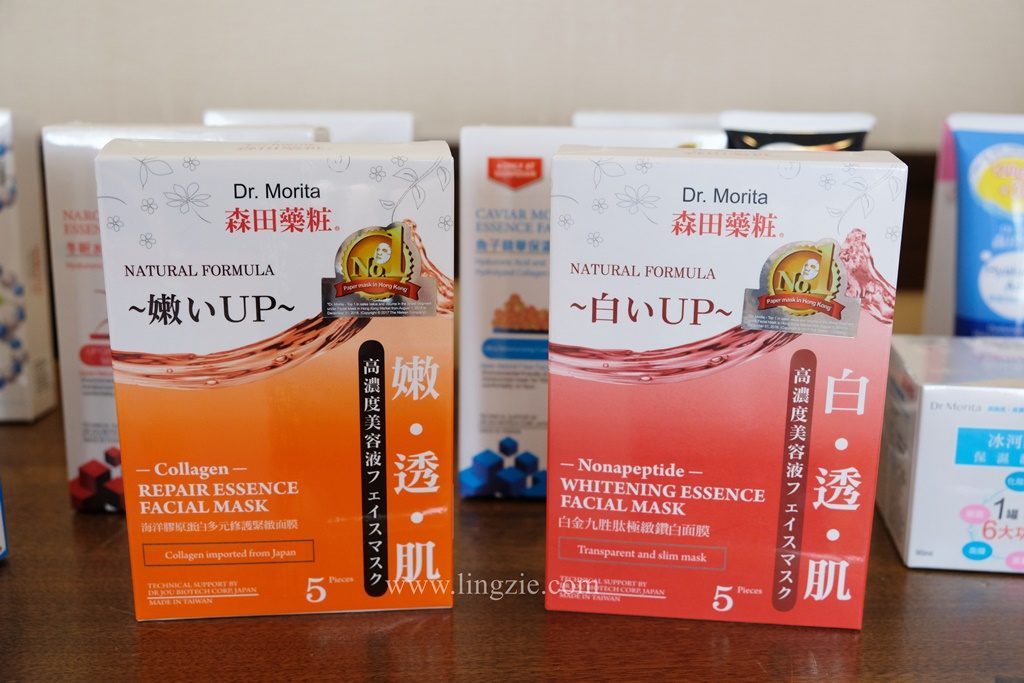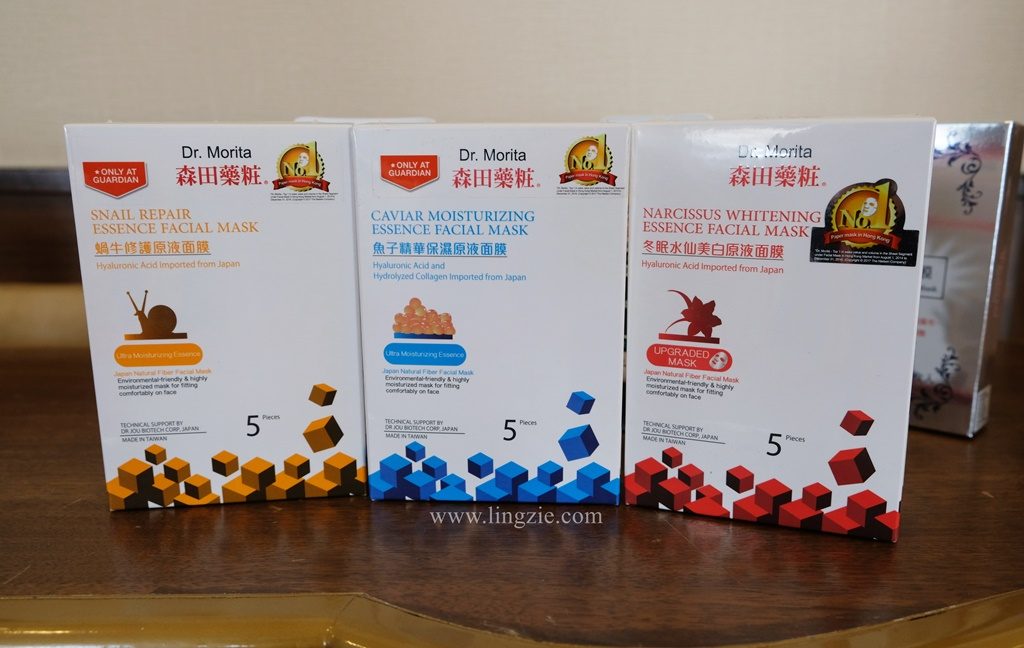 Dr. Morita, with more than 83 years of history, is known as one of the pioneers in facial masks. Incorporating  Japanese technology into their products, Dr. Morita  specializes in facial masks using medical grade natural ingredients, ensuring the best for our skin.
During the workshop, participants first had their skin hydration levels tested. After which, we each got to try Dr. Morita's star product Hyaluronic Acid Essence Long Lasting Facial Mask 5's which contains high concentrations of Hyaluronic Acid for long lasting hydration.
According to Dr. Jou, the ideal skin care regime would be
1st Step – Cleanse
2nd Step – Applying Dr. Morita Facial mask
3rd Step – Remove facial mask & massage any remaining essence into skin
4th Step – Apply Dr. Morita moisturizing cream 
The facial mask itself can take the place of traditional toner & serum and provides better absorption of the active ingredients to our skin, as compared to merely patting them on our skin using fingers/hands. This is because the facial mask sheet is placed on our face for 10mins which softens our outer epidermis layer and aids active absorption for deeper permeation of the ingredients into our skin.
Meanwhile, Dr Jou also shared with us why Hyaluronic Acid is hugely popular as a skin brightening ingredient. This is because the HLA helps to lock the moisture in our skin hence making our skin more radiant. Dr Jou stressed that the Hyaluronic Acid used in their products is 100% from  Japan. Their facial mask sheets are also high quality sheets from Japan.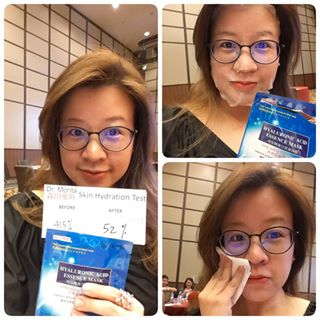 Testing out the facial mask after removing make up (eek!) lol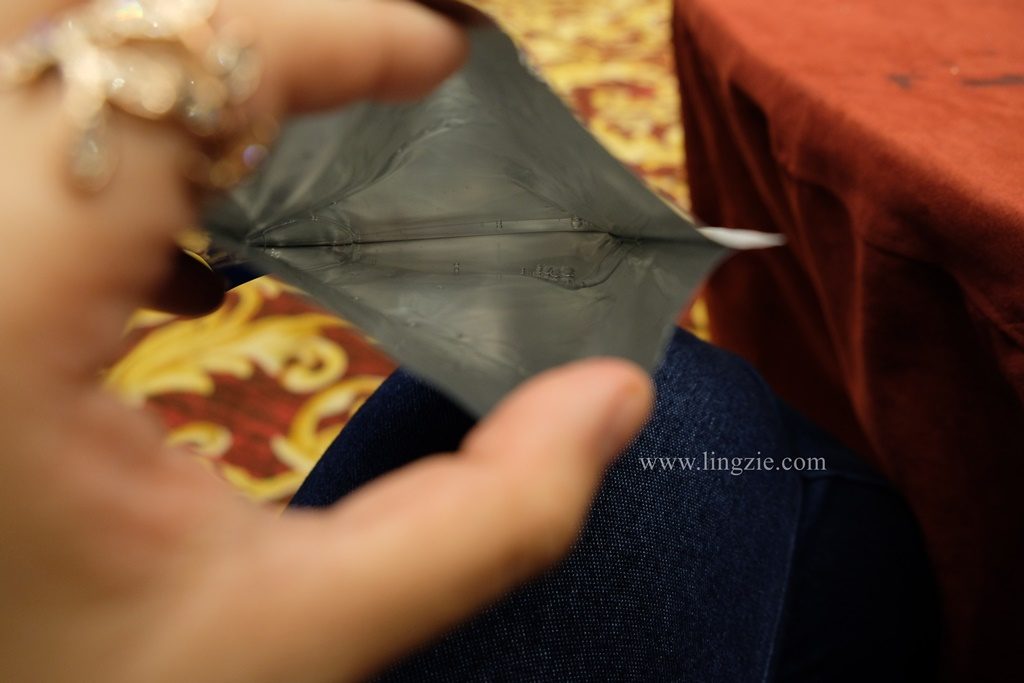 Lots of essence in the facial mask pack which we can use to massage onto our face after removing the mask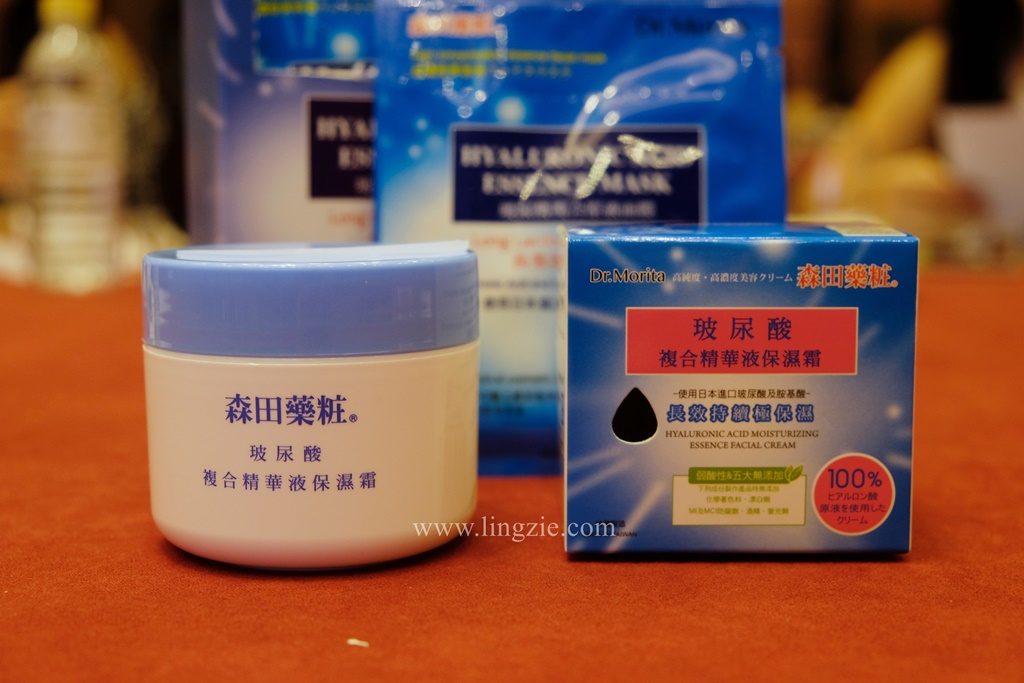 Dr. Morita Hyaluronic Acid Moisturizing Essence Facial Cream
Participants were encouraged to apply the moisturizing facial cream after the facial mask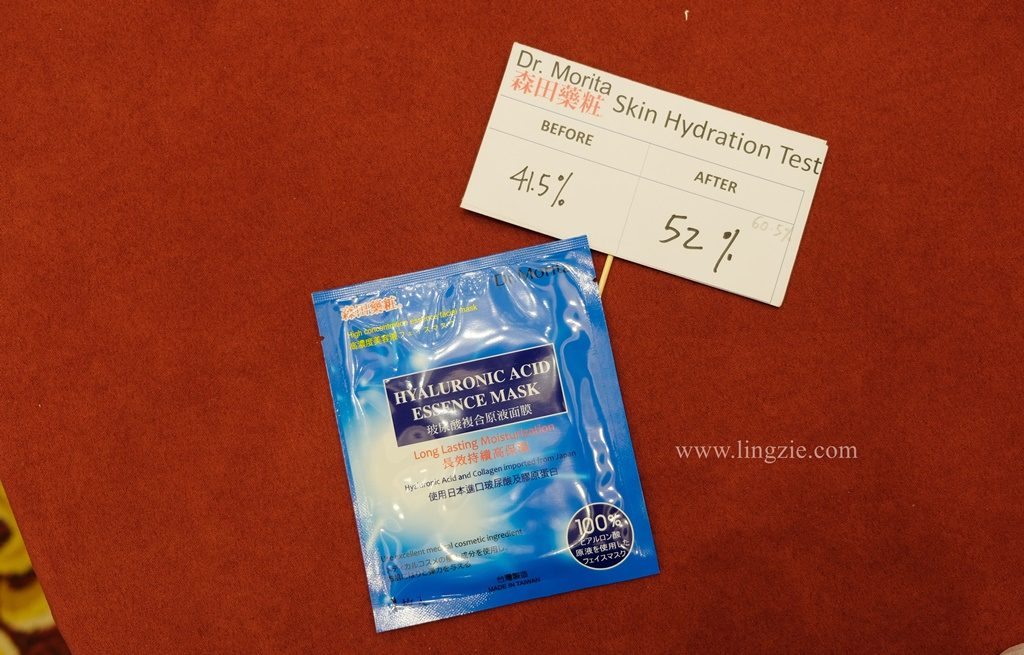 After applying the face mask for 10mins, we got our skin hydration levels tested again.
My skin's hydration levels increased by 10.5%
I tested my skin hydration levels again after applying the Hyaluronic Acid Moisturizing Essence Facial Cream and found that it had increased AGAIN from 52% to 60%
~wow~
All participants expressed their delight when noting a marked increase in their skin's hydration levels.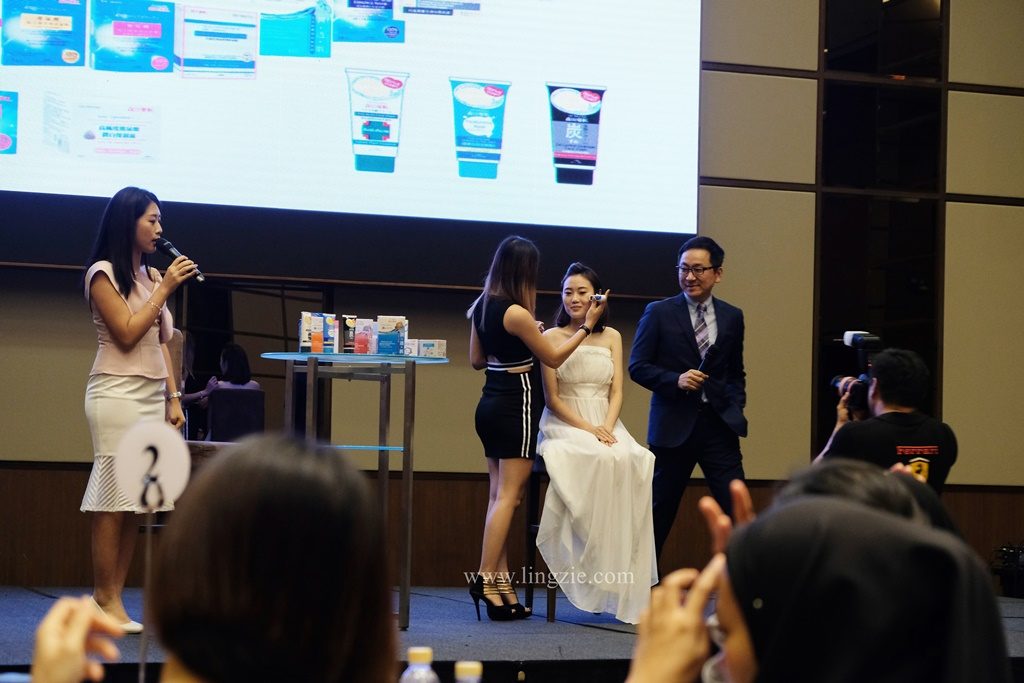 Model getting her skin hydration level tested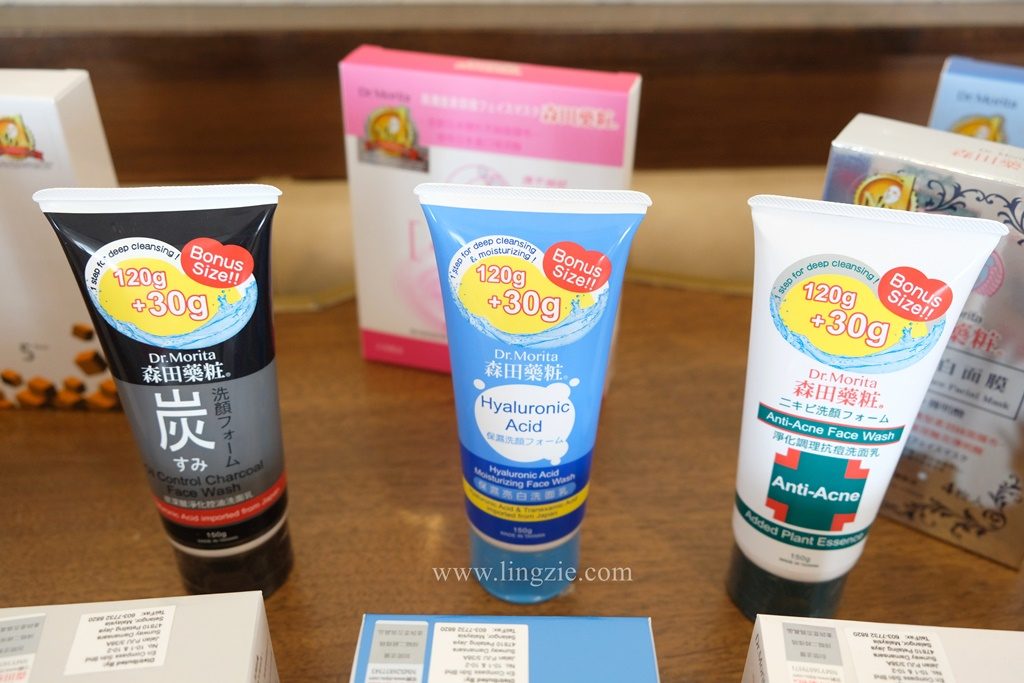 Dr. Morita's range of high quality facial wash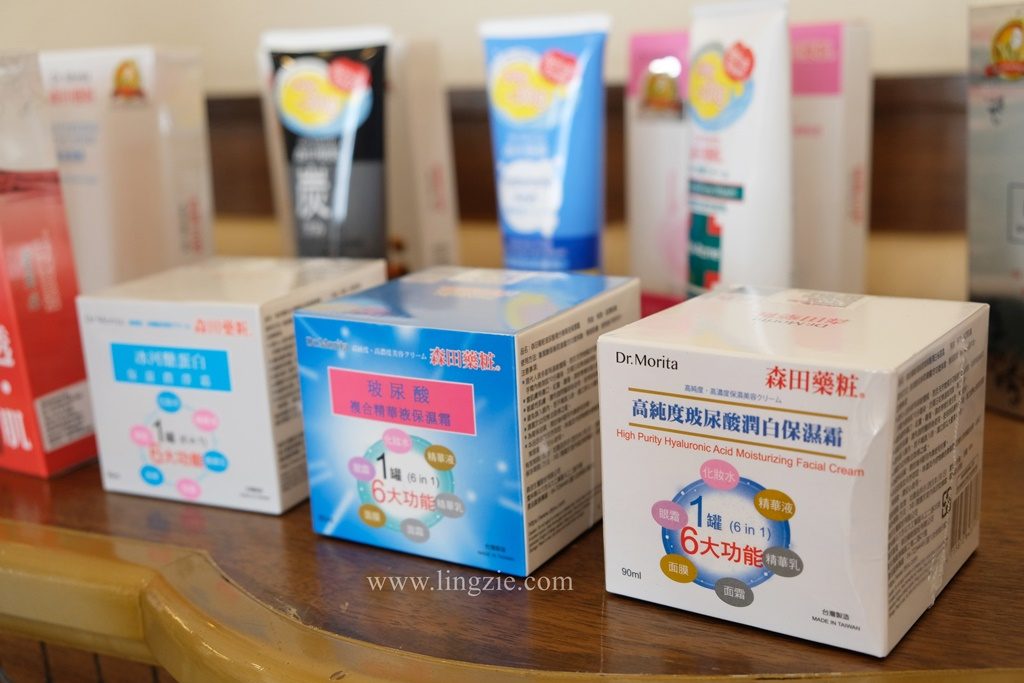 Dr. Morita's latest range of functional moisturizing creams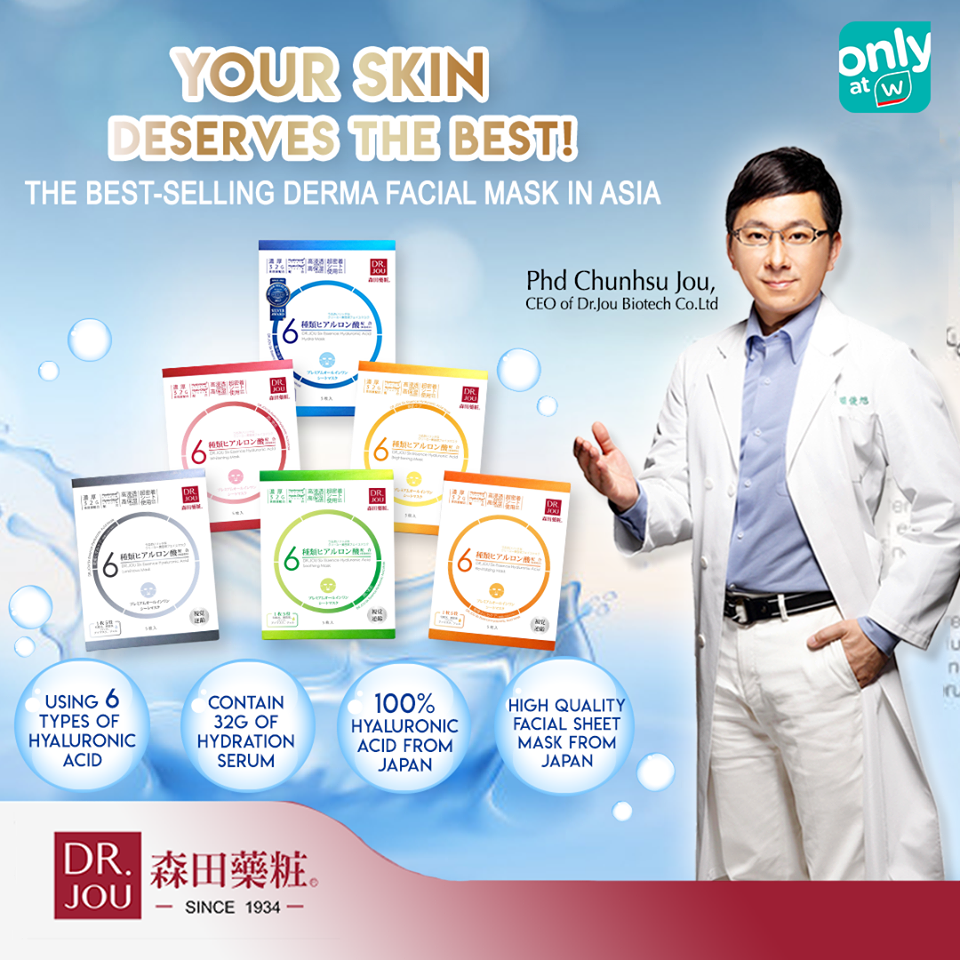 Dr. Morita – "The Doctor Knows Best"
Backed by medicine, boosted by nature;
feel the symbiosis today
Where to get your Dr. Morita facial masks and products? They are easily available at Guardian, Sasa, Aeon Wellness,, Caring Pharmacy & Hermo (online)
Keep up to date with Dr. Morita news & promos on their Facebook page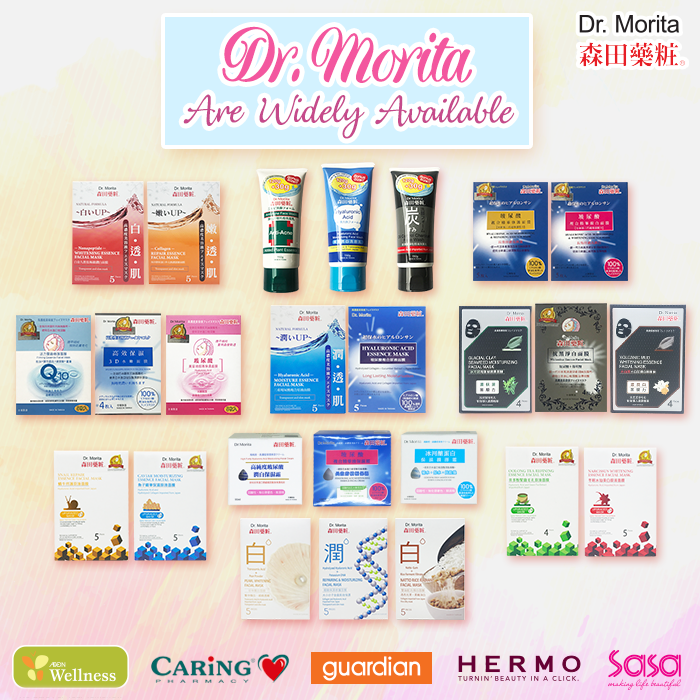 *Many thanks to Dr. Morita for extending this invitation