Ginza Japanese restaurant was one of the first few outlets to open at Vantage Desiran Tanjung at Tanjung Tokong, Penang. And they are now celebrating their 4th Anniversary! In conjunction with this, Ginza is offering various promotions to celebrate this joyous milestone!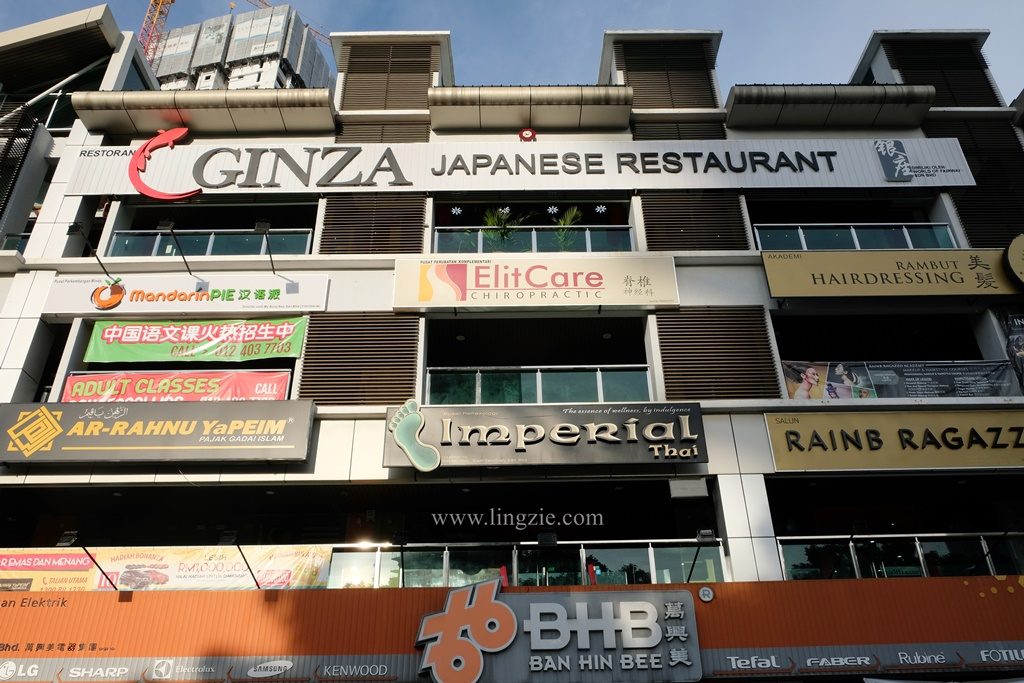 Ginza Japanese restaurant 4th Anniversary Promotion:-
RM9.90nett for Fresh Sashimi (5 slices on a plate) – Salmon or Tai
RM19.90nett for 3 Skewers of Yakitor/Kushiyaki items with a pint of Asahi beer
30% off all Nigiri sushi (available for dine in & takeaway)
Japanese Premium Beer – Suntory 3 pints RM56nett (Suntory Gold); RM58nett (Suntory Black) For the month of June ONLY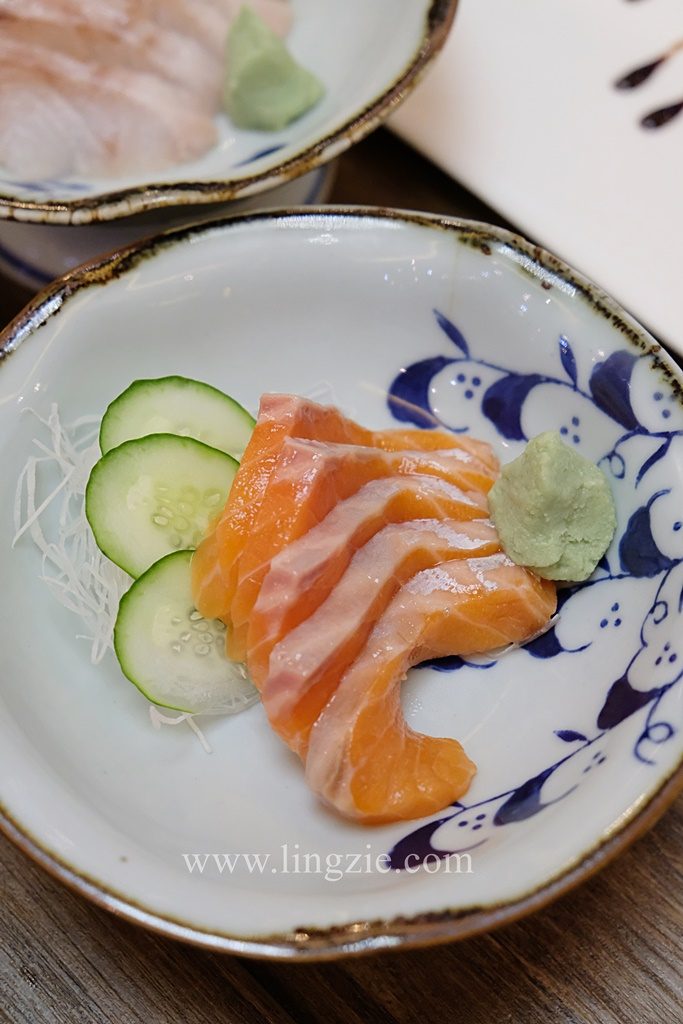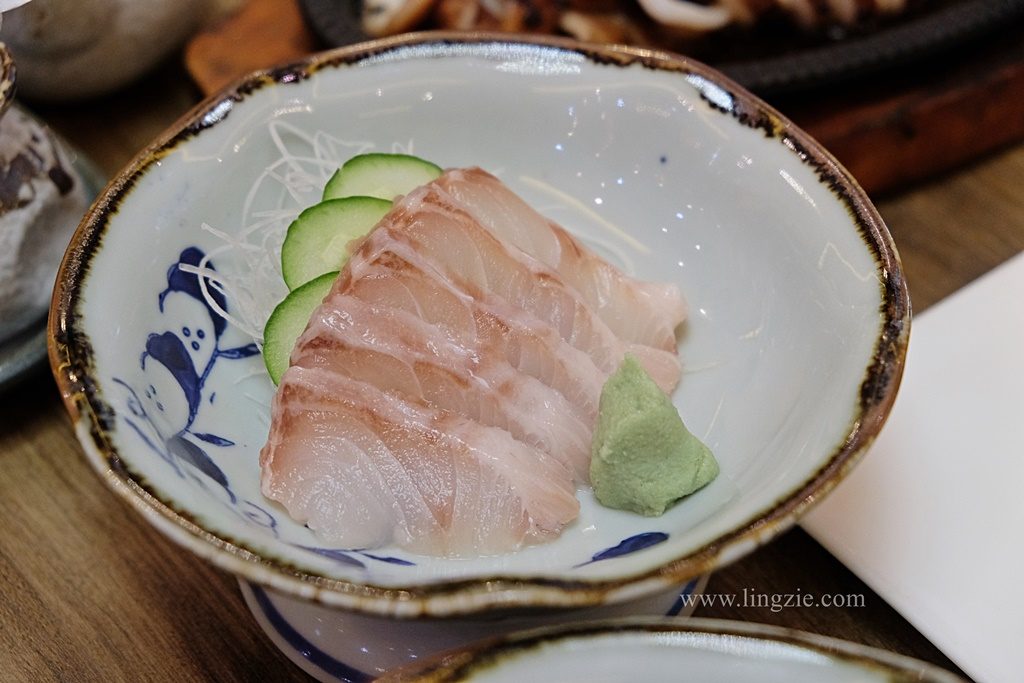 RM9.90nett Fresh Sashimi – Tai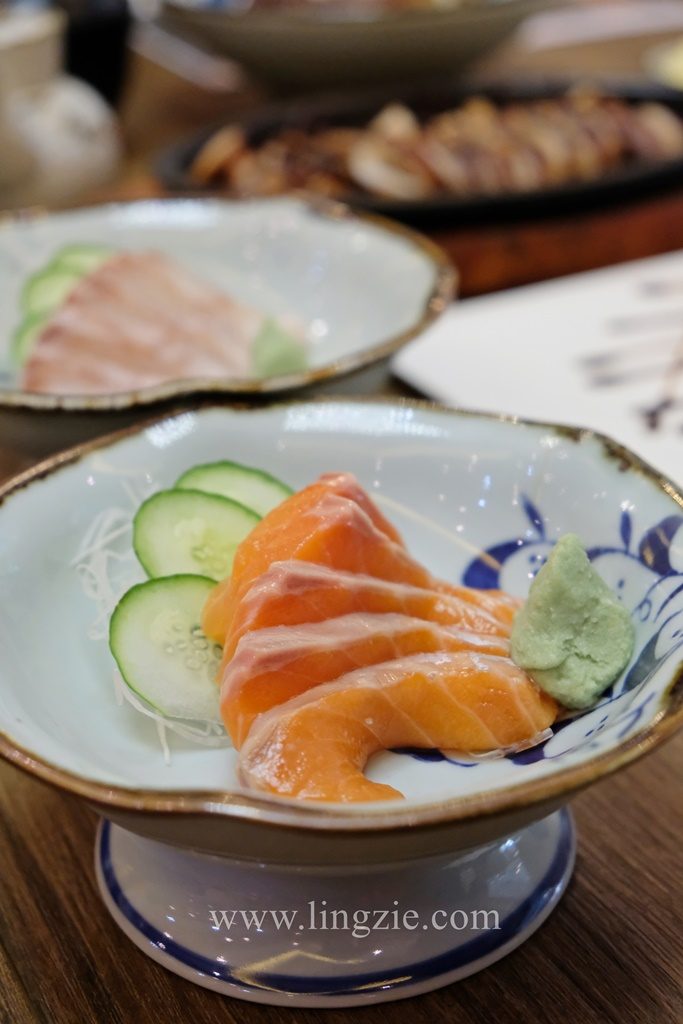 RM9.90nett Fresh Sashimi – Salmon 
Ginza prides themselves in using premium ingredients with their seafood and ingredients air flown from Japan (arrivals every Tues and Friday to ensure maximum freshness)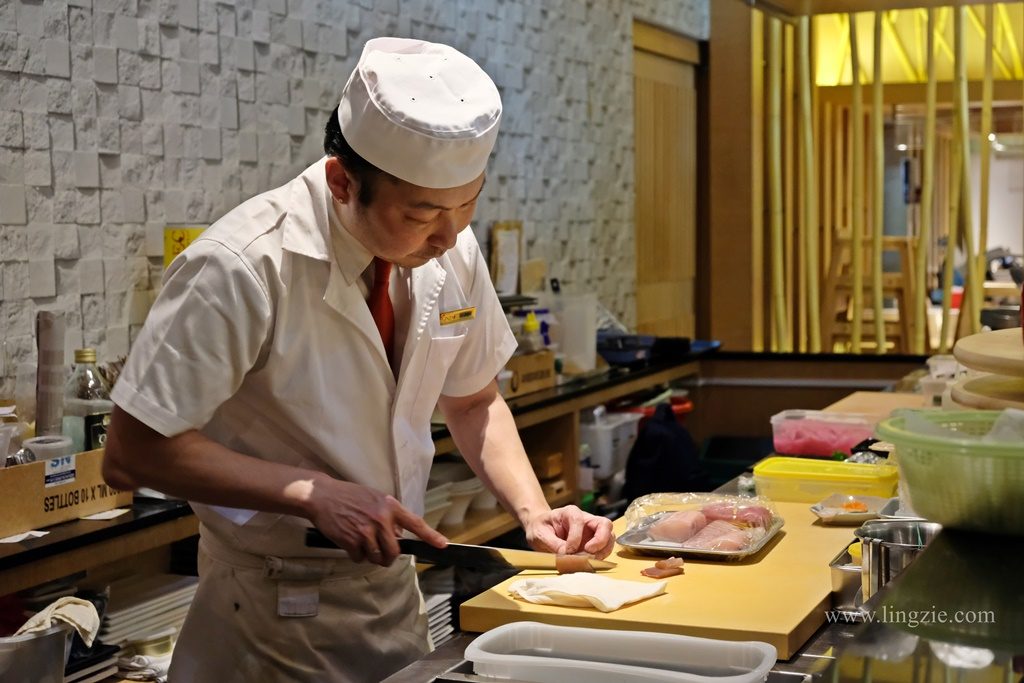 Ginza's Sushi Chef – one of the few Sushi chefs in Penang who has the license to prepare Fugu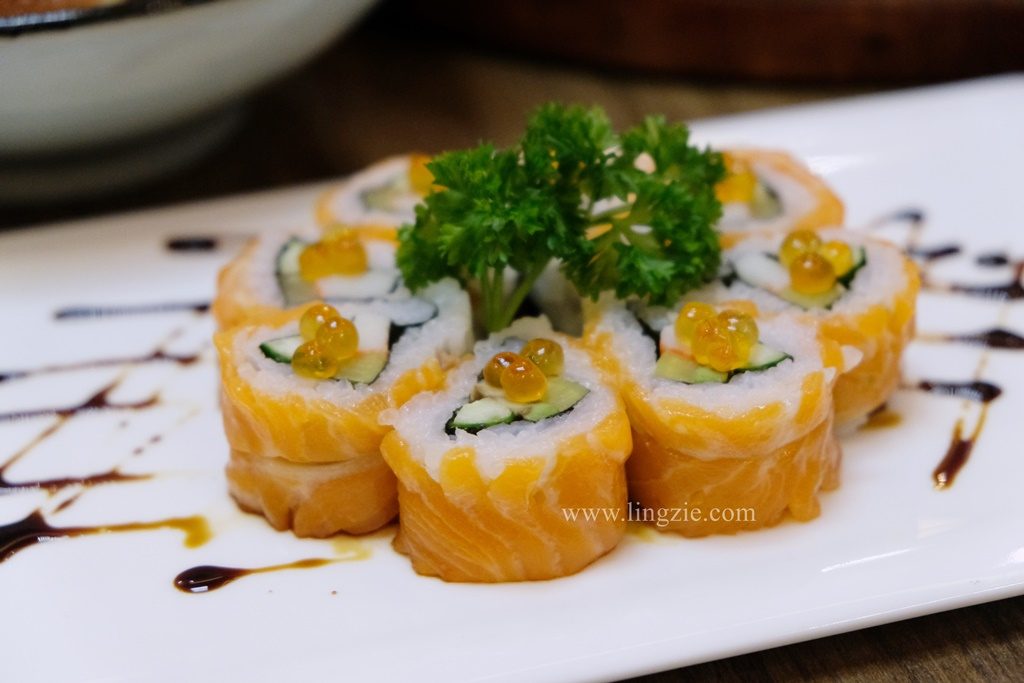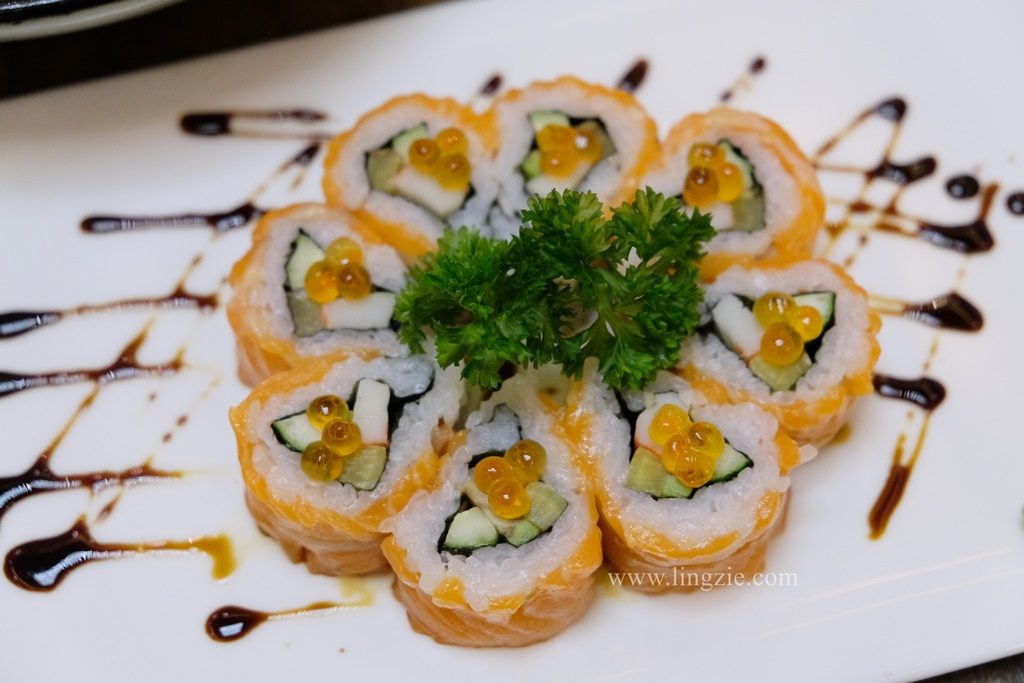 Hana Ikura Maki RM26.80
For starters after the fresh sashimi, we tried the Hana Ikura Maki. Ginza's sushi are all hand made and hand pressed without using machine. I liked the texture of this temaki and found the ratio of rice to filling just right.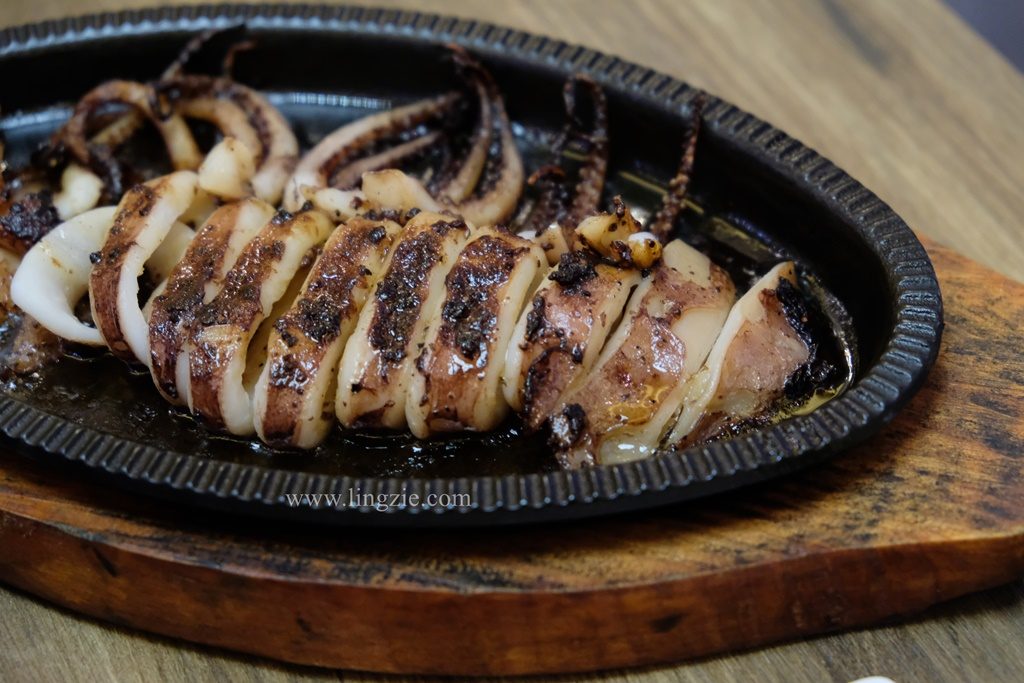 Ika Butter Shoyu Maruyaki RM24.80
Seafood lovers should not miss Ginza's grilled giant squid. Their version has the fragrance of butter and soy sauce. The texturre was good too, slightly chewy but not rubbery or hard.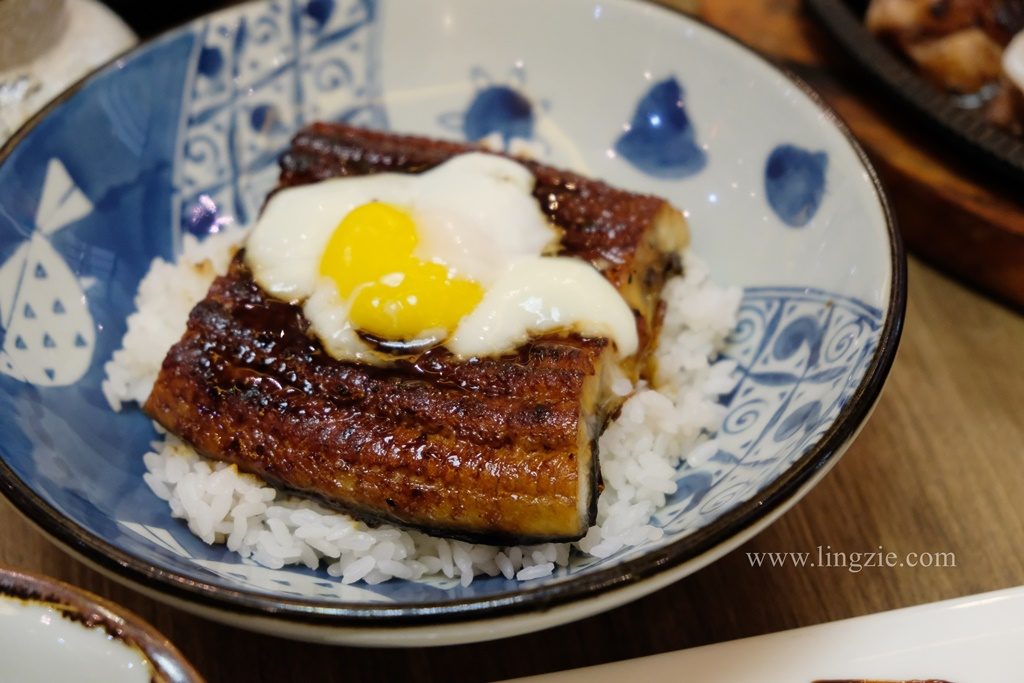 Unagi Don with Onsen Tamago RM36.80
The Unagi Don with Onsen tamago is not listed in their menu, but it is a must try for me! The grilled unagi is thick and melt in your mouth – perfect when eaten with warm rice coated in the yolks of the onsen egg. I haven't had unagi in a long time (having eaten some weird tasting unagi a while back which turned me off). But one bite of this and I fell in love all over again with unagi! Ginza uses top quality unagi which is air flown from Japan which is evident in the taste! Highly recommended.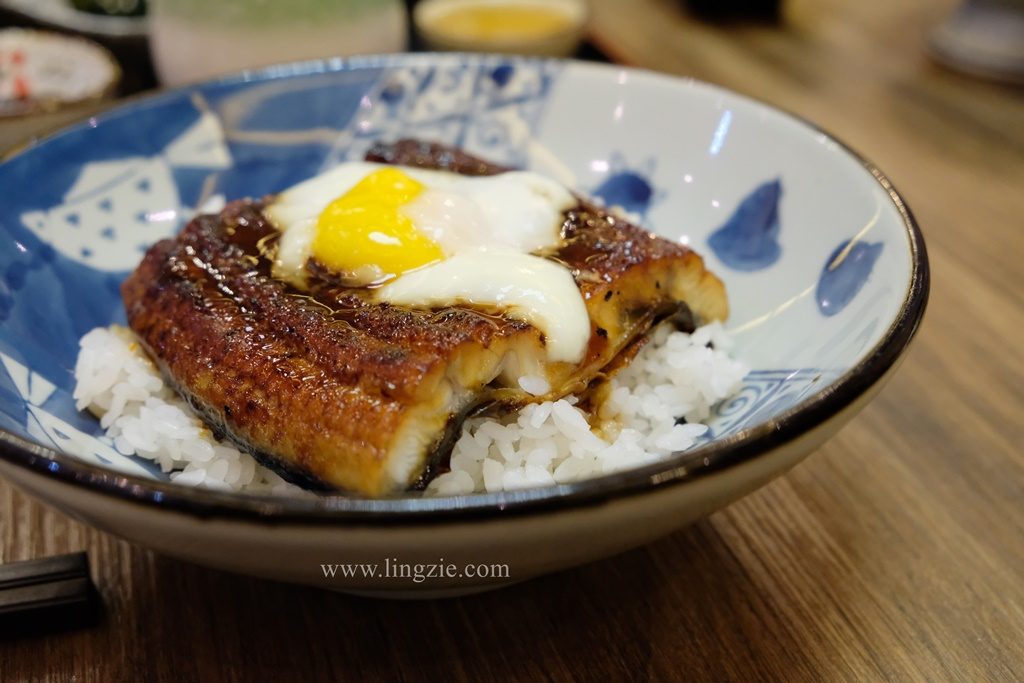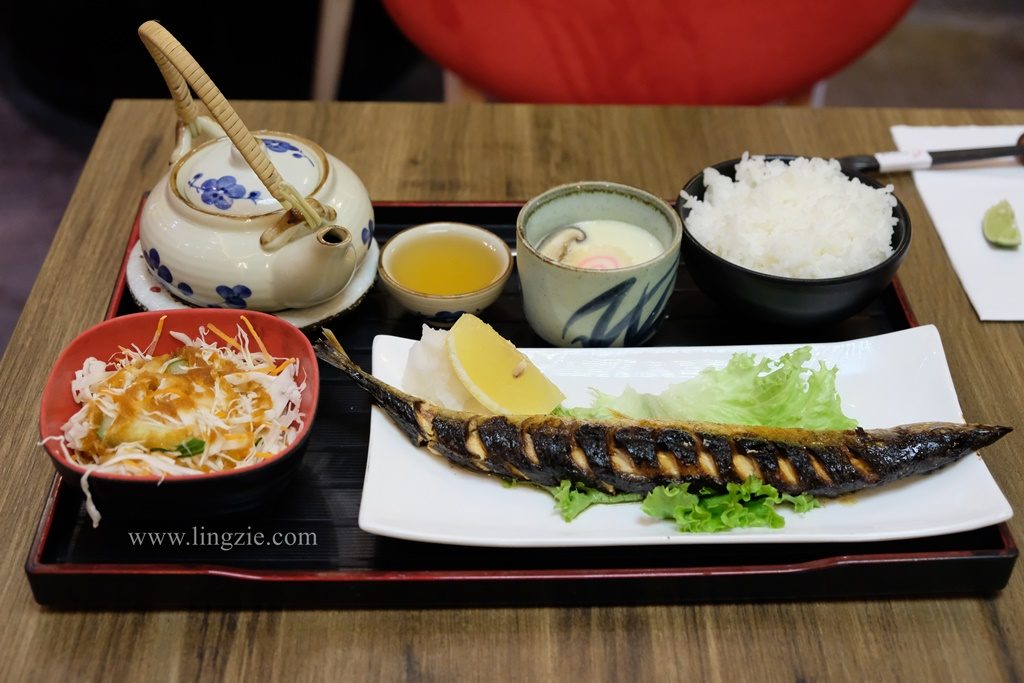 Sanma Shioyaki Set RM17.80 (Set Lunch Menu)
For mains, we go to try the Sanma Shioyaki Set (the cheapest option from their Set Lunch Menu). Instead of normal miso soup, Ginza offers a more premium Dobin Mushi (Japanese seafood soup in a teapot). This soup is nourishing and heartwarming with the sweet flavours from the seafood and mushrooms used. A slice of lime is served together with the soup and you can add it to add some tangy flavours. I liked both versions with and without the lime.
The sanma fish had smokey flavours from the grill with crisp skin revealing tender flesh on the inside. The set lunch also includes salad, chawanmushi, rice and ice cream for dessert.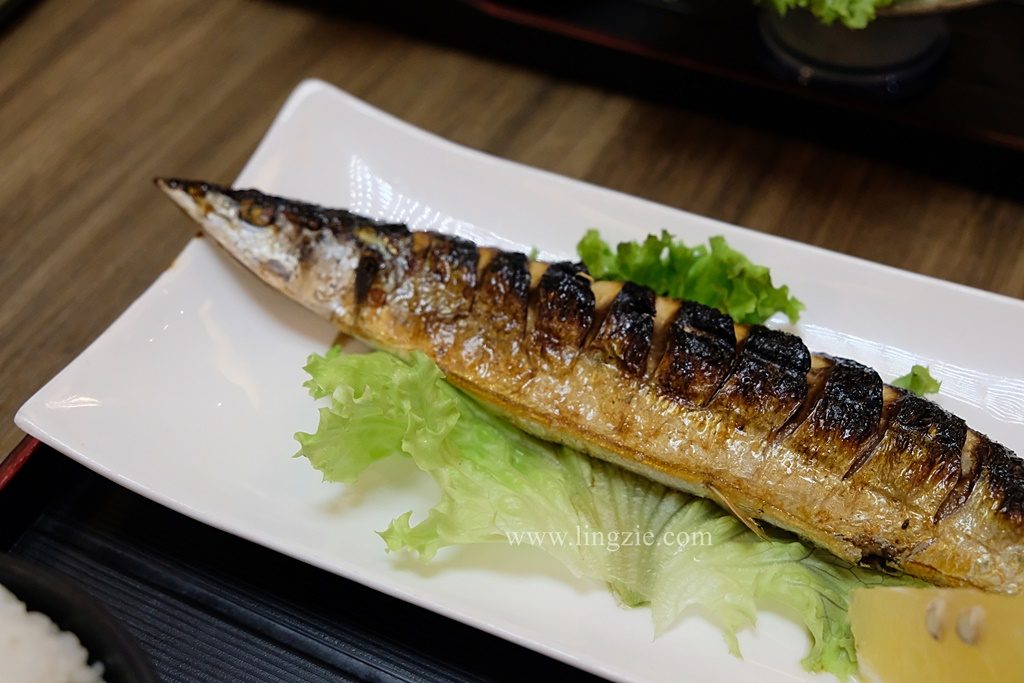 Sanma Shioyaki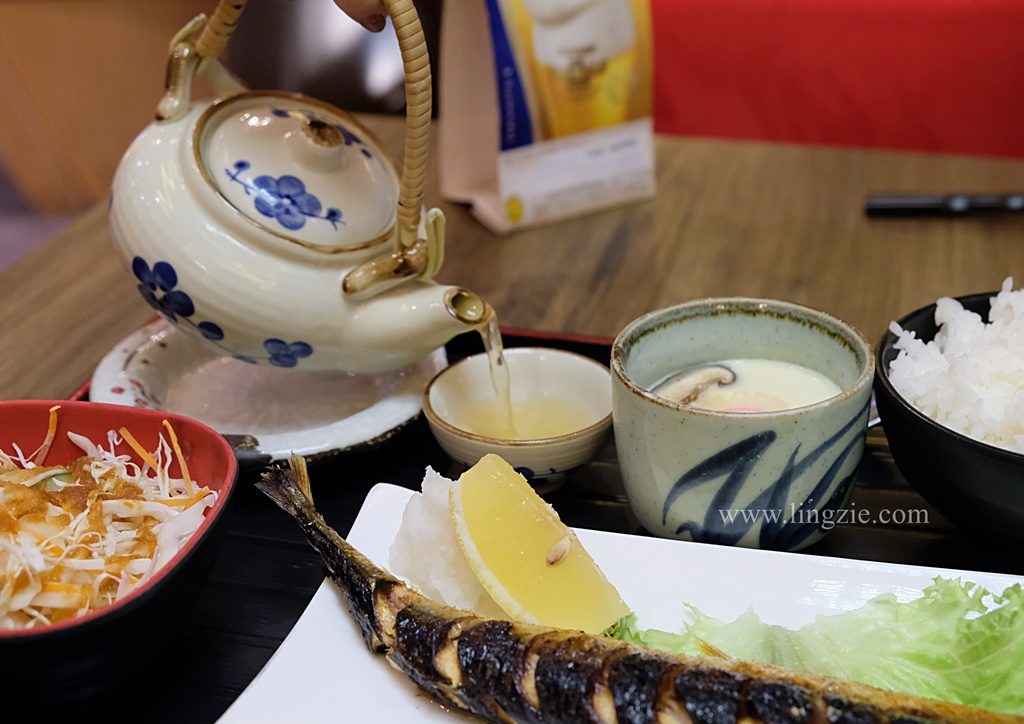 Dobin Mushi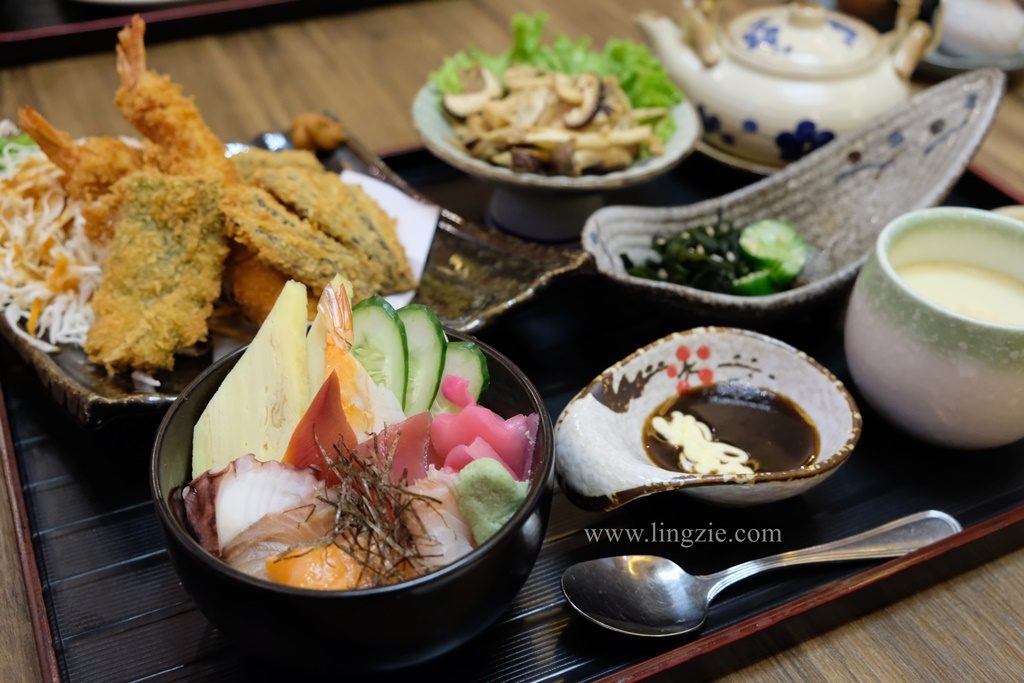 Kiku Set RM58.80
The Kiku Set at Ginza is one of the premium set meals in the menu. This set offers plenty to the diner – assorted raw fish sashimi on rice, pan fried mixed mushrooms, mix fried seafood and vegetables, wakame, chawanmushi and dobin mushi. Thus, this is indeed a set for someone who likes variety!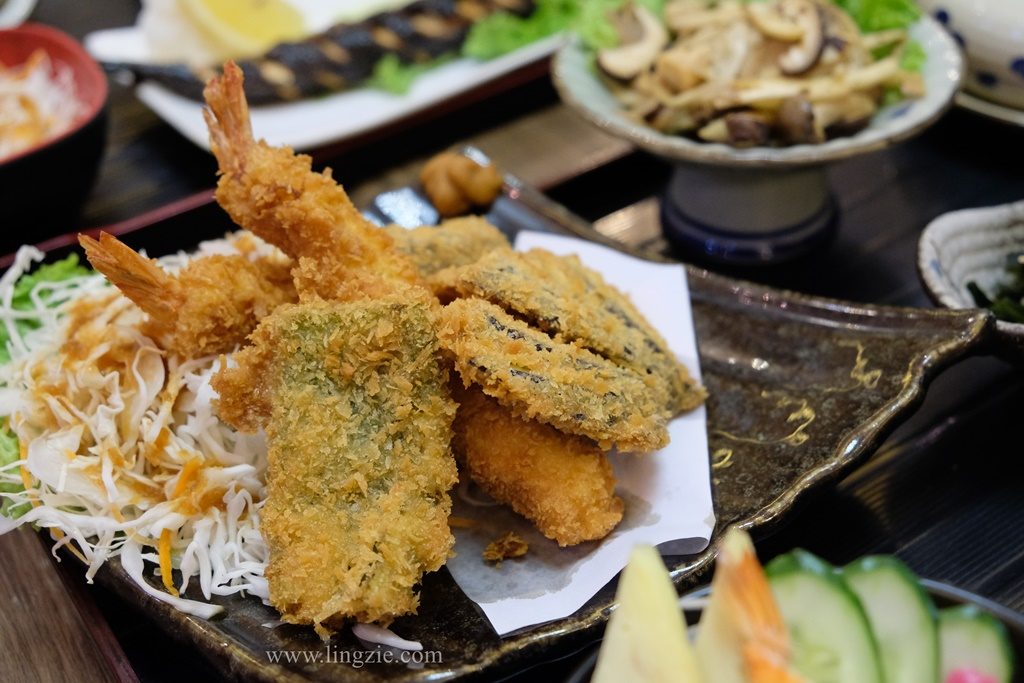 Mixed fried from the Kiku Set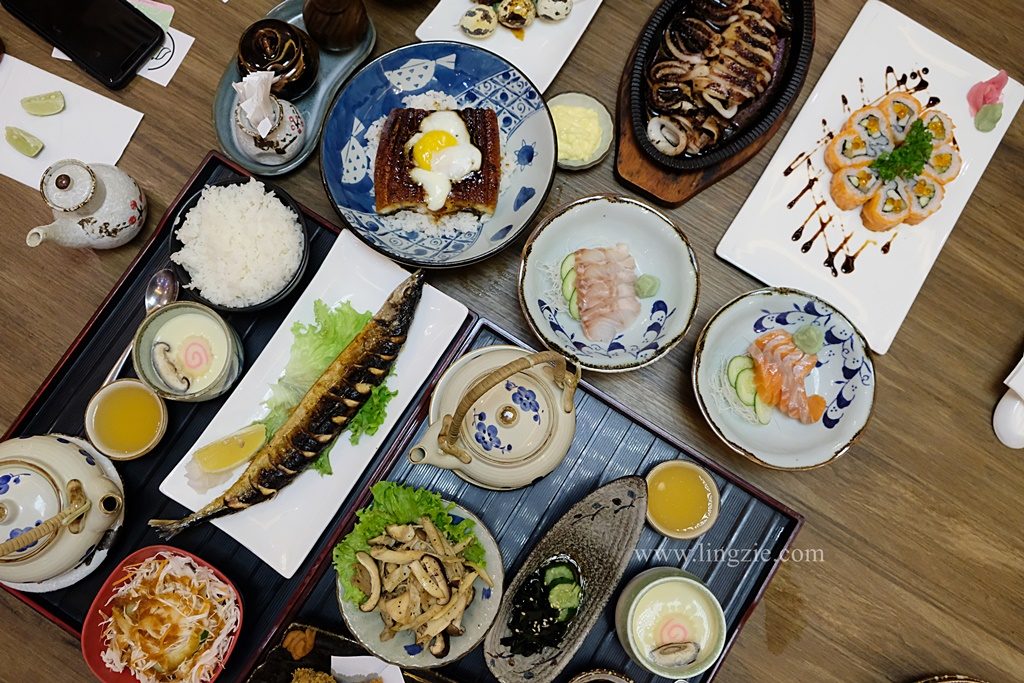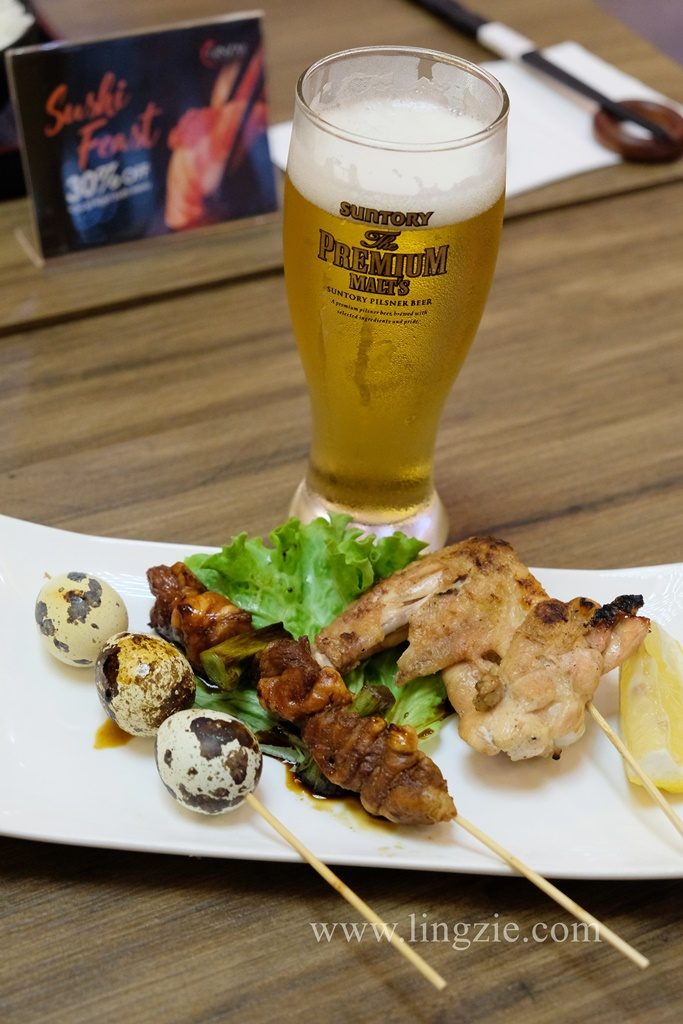 Anniversary Promotion RM19.90nett for 3 skewers of Yakitori/Kushiyaki + a pint of Asahi
We tried – Uzura Tamago (quail egg),  Negima (Chicken with Japanese Leek) & Tebasaki (Chicken Wing)
The Uzura Tamago was a new thing for me because you are supposed to eat the whole thing including its shell! I was rather apprehensive but found it to be unique and pretty good! Like quail egg with a crispy smokey outer layer.
The tebasaki was my favourite – just lightly seasoned with salt and pepper and grilled over charcoal fire.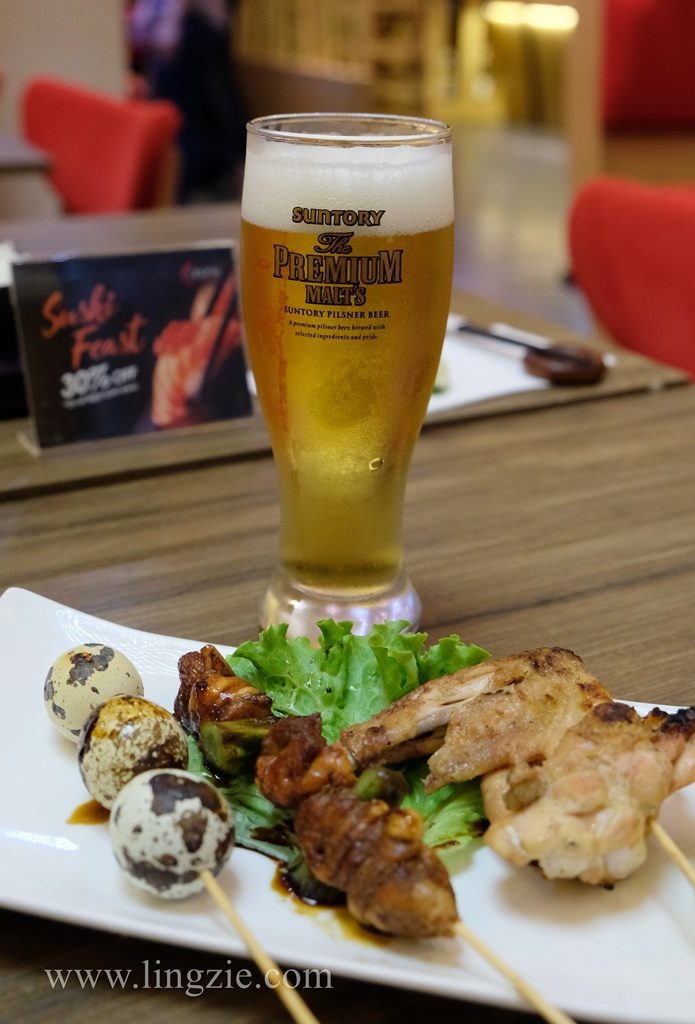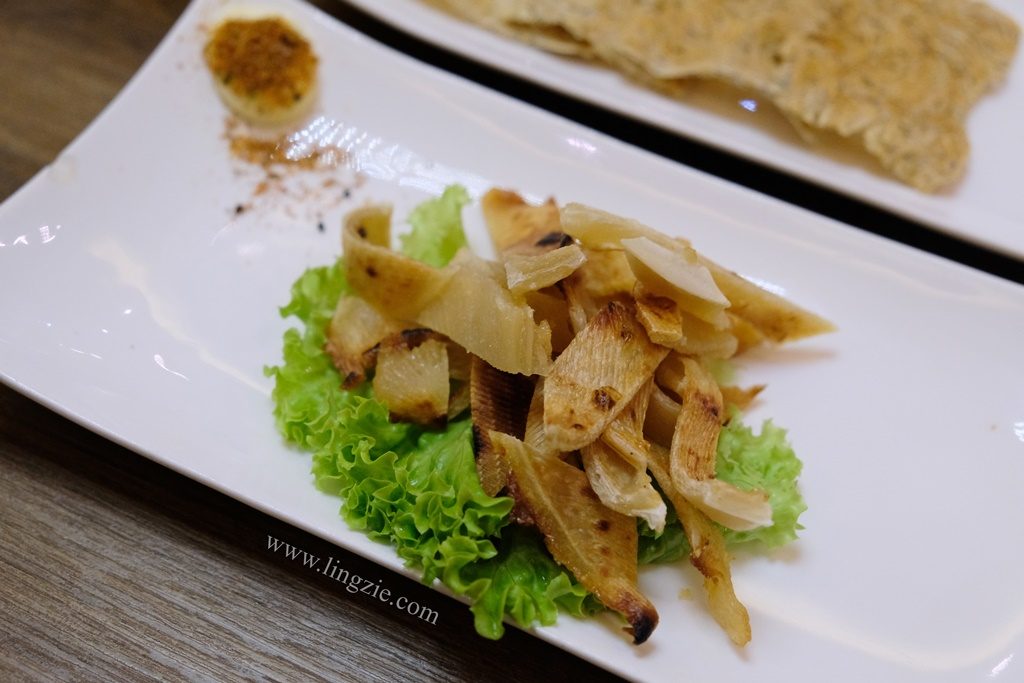 Ei Hire (Grilled Stingray Fin) RM18
We had a pint of Suntory Gold – Ginza carries Suntory Draught Beer which tastes vastly different from canned ones. I hardly drink beer but Suntory is one of my favourites for its smooth texture. To go with beer, Ginza's menu offers a variety to snacks that pairs well with beer. We tried the Ei Hire – Grilled Stingray fin & Dried Sardine Sheets.
The Tatami Iwashi (Dried sardine sheet) was crunchy and addictive, while the Ei Hire (Grilled Stingray Fin) had a lovely smokey sweet flavour and slightly chewy. My favourite was the Ei Hire. I think I could polish off one plate on my own! lol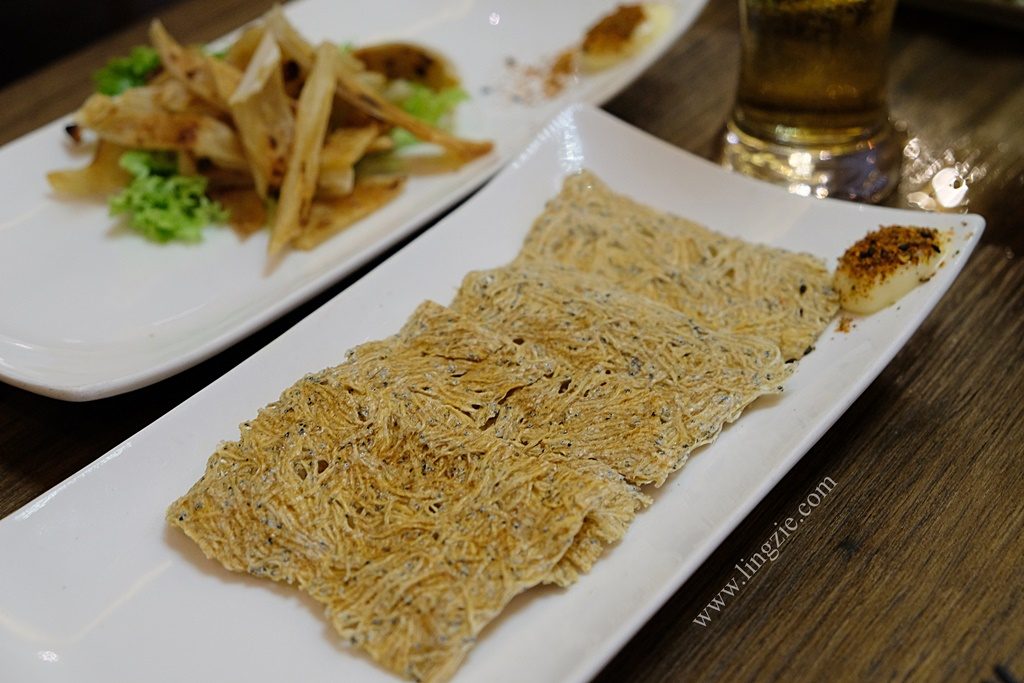 Tatami Iwashi (Dried sardine sheet) RM18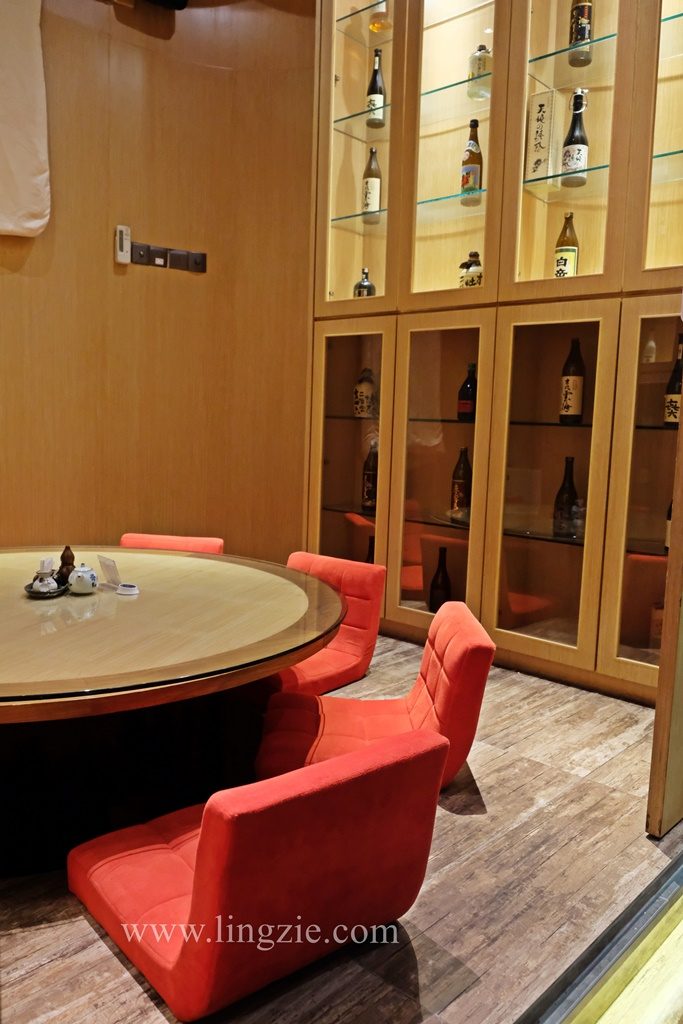 Private room (Tatami seating)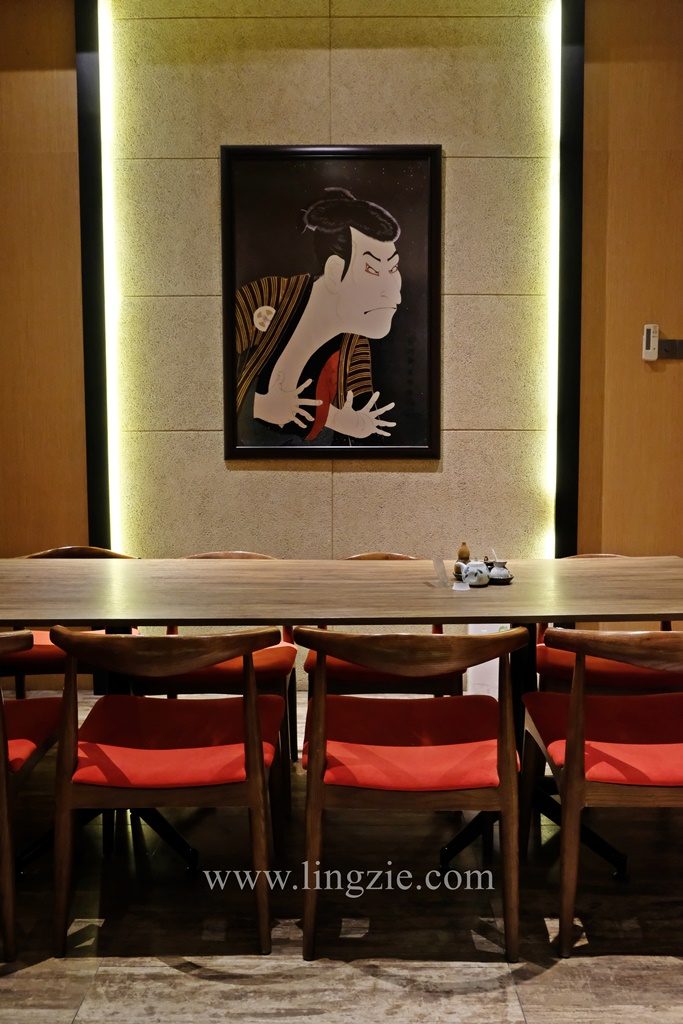 Private Room (normal seats)
Ginza Japanese Restaurant has a few private rooms (with both normal seating & tatami seating) so this place is ideal for private functions and celebrations both big and small. One of their private rooms can be extended and enlarged to accommodate up to 30pax.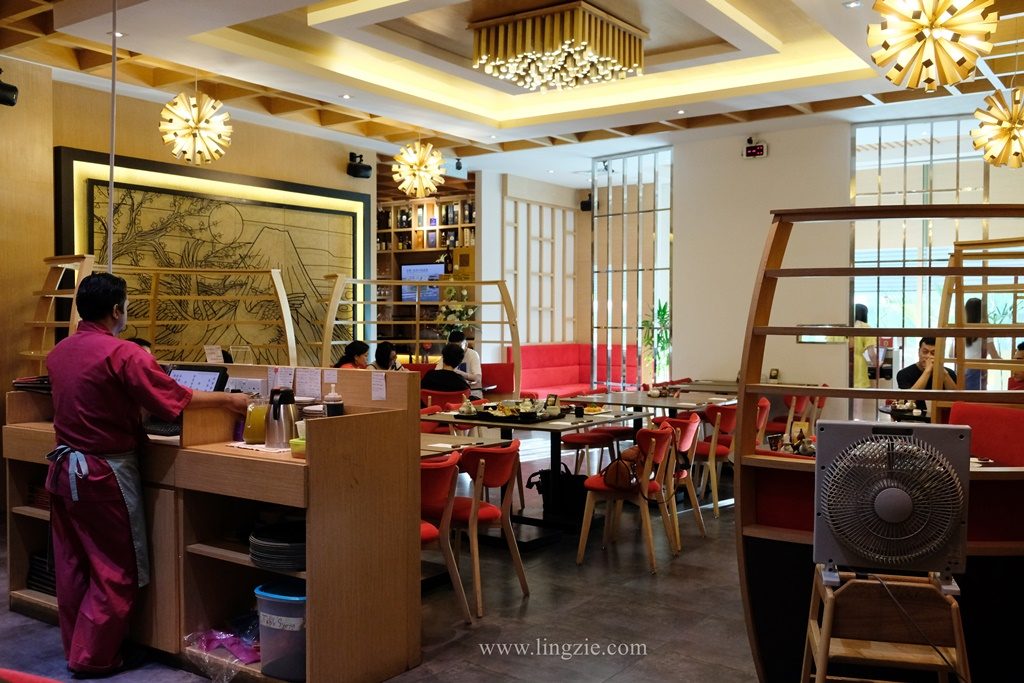 *Many thanks to Ginza Japanese Restaurant for extending this invitation
The Essentials:-
Ginza Japanese Restaurant 
ADDRESS : B-3-3 to B-3-5, Jalan Desiran Tanjung, 10470 Tanjung Tokong, Penang.
TEL: +604-890 9918
Opening Hours: 12pm – 2:30pm & 6pm – 10pm (DAILY)
Website: https://ginza.my/ (menu available on their website)