KissA Koyotei Japanese Restaurant is not exactly new to the food scene, but when it first opened, my family dined there without me and did not give it glowing reviews. Mainly because of the limited food choices and the menu was all in Japanese!
We promptly forgot about the place. But when we drove past the place again recently, their cheery, bright orange signboard beckoned…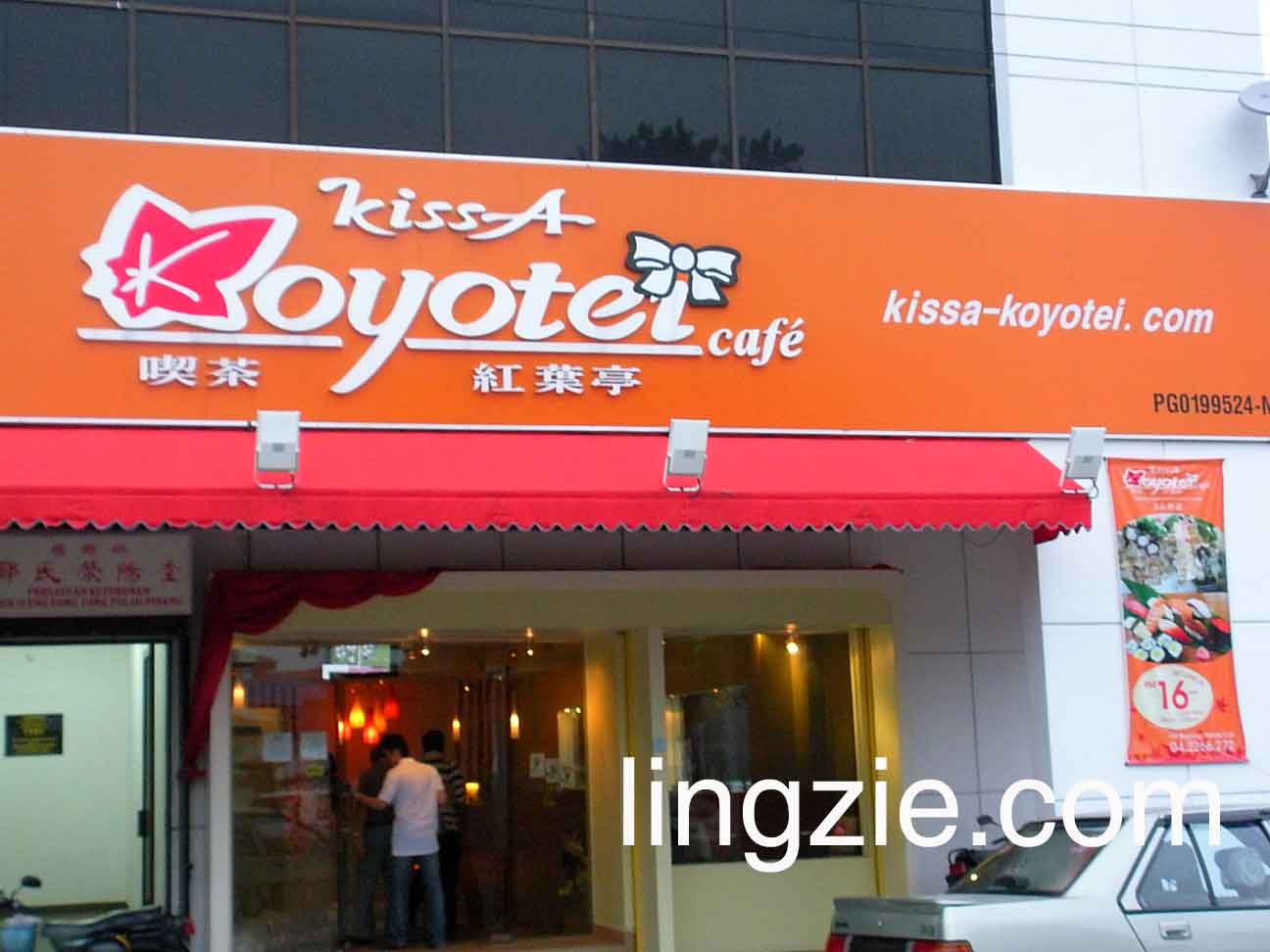 And we were pleasantly surprised! Since then we've been there not once, but twice! So photos galore!
One of the first things that strike you about KissA Koyotei is the cute kawaii costumes that the waitresses wear. Makes you feel like you've really been transported to Japan!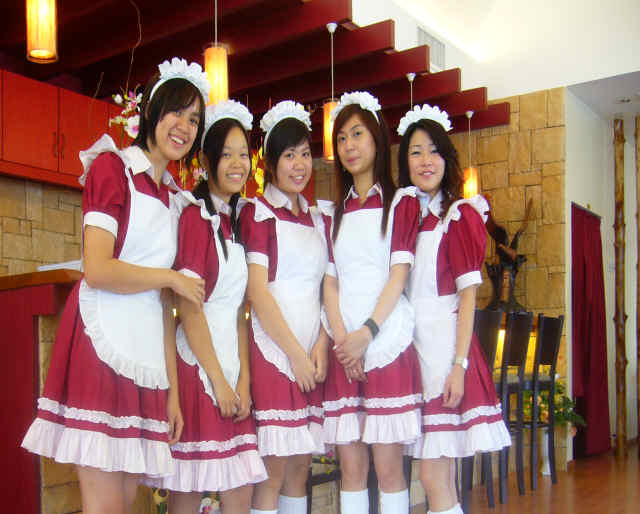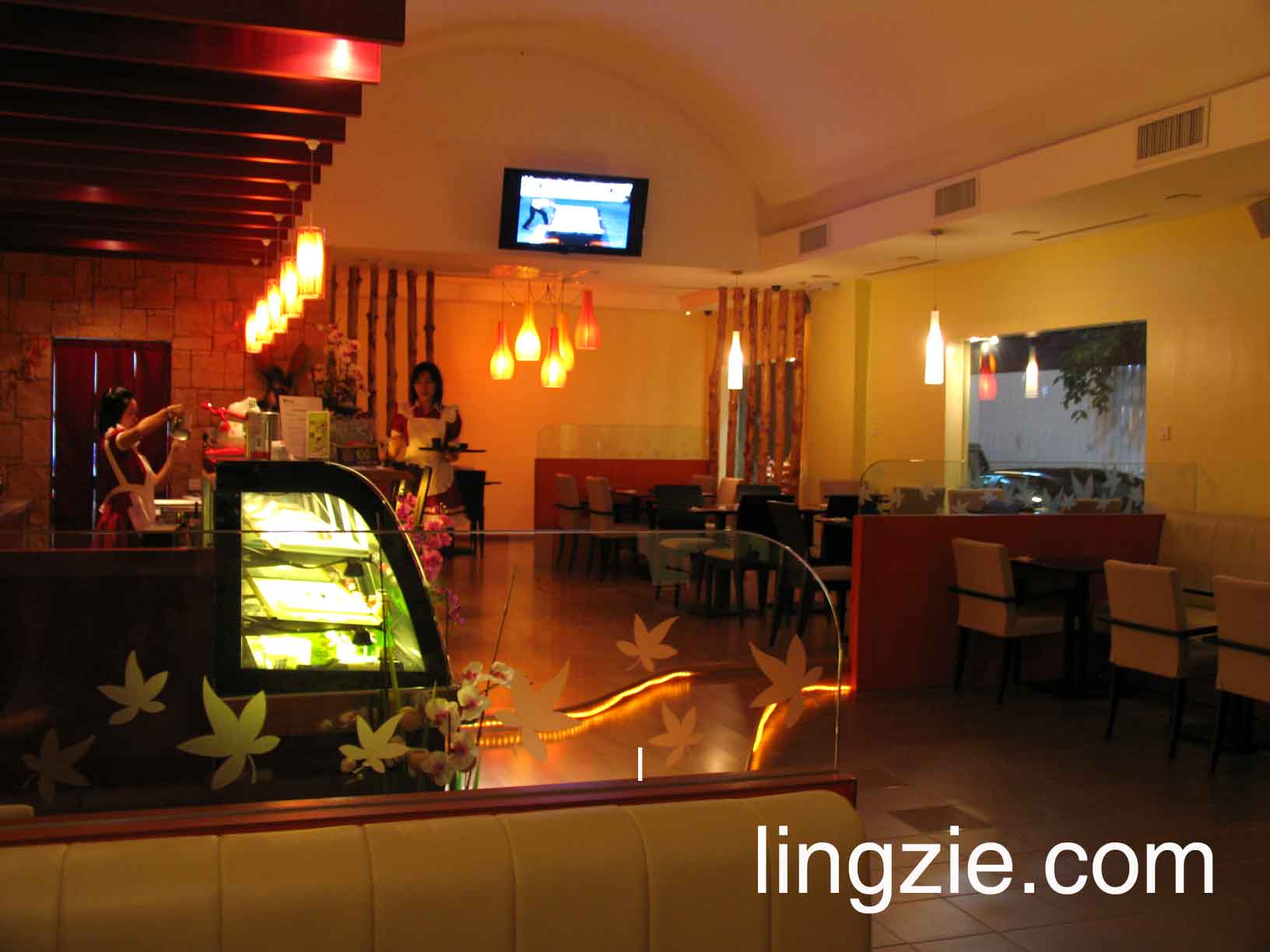 The 'orange' theme extends to their interior with the warm yellow lighting.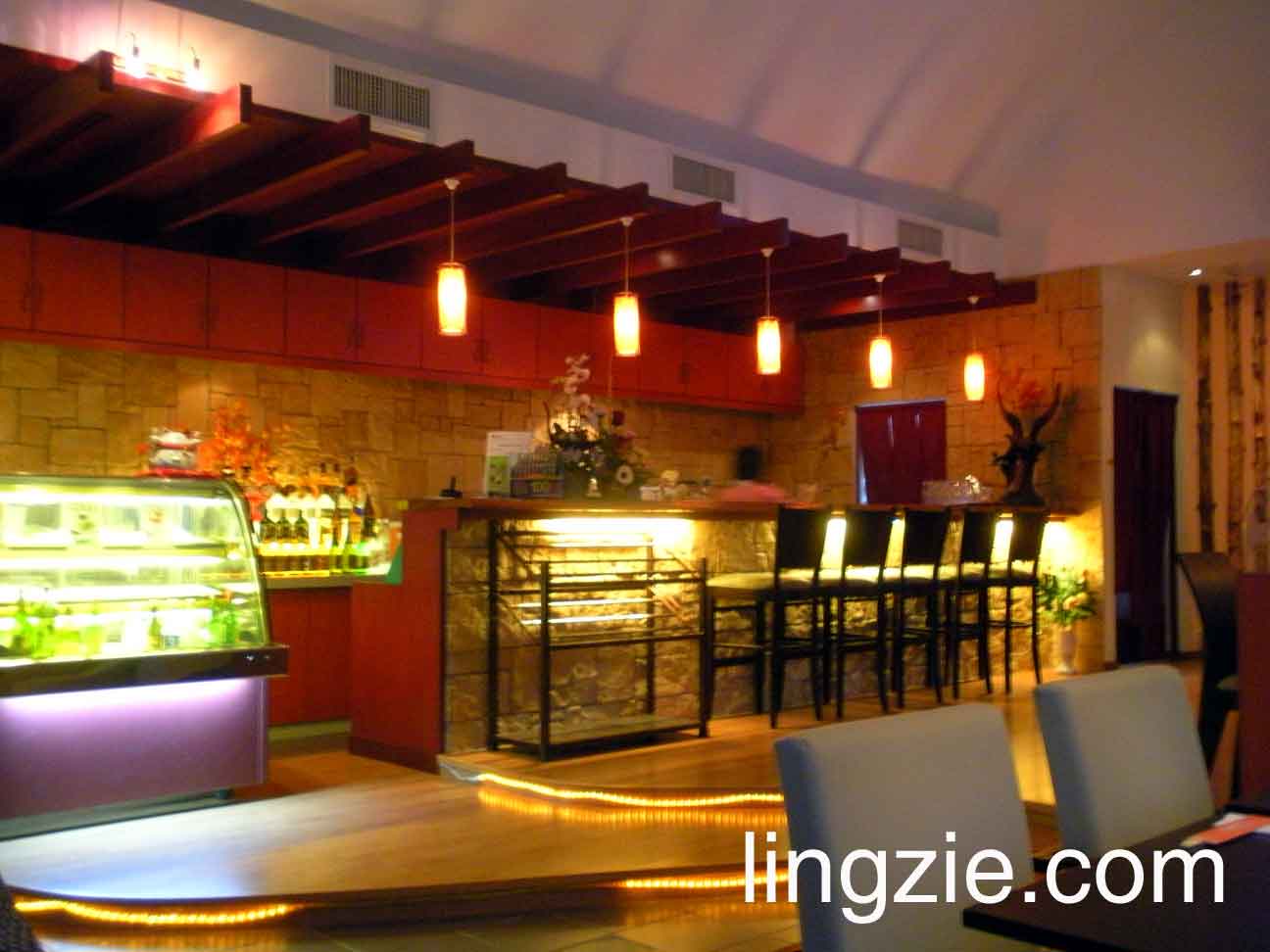 Another thing you'd notice about KissA Koyotei is the rather extensive drinks list, including alcholoic beverages. They have cute quirky concoctions, cocktails, mocktails and even coffee! We had the Green Tea Latte. It tasted rather similar to Starbucks' green tea latte. And it was not overpoweringly sweet with just the right about of green tea in it. Check out the kawaii spoon too!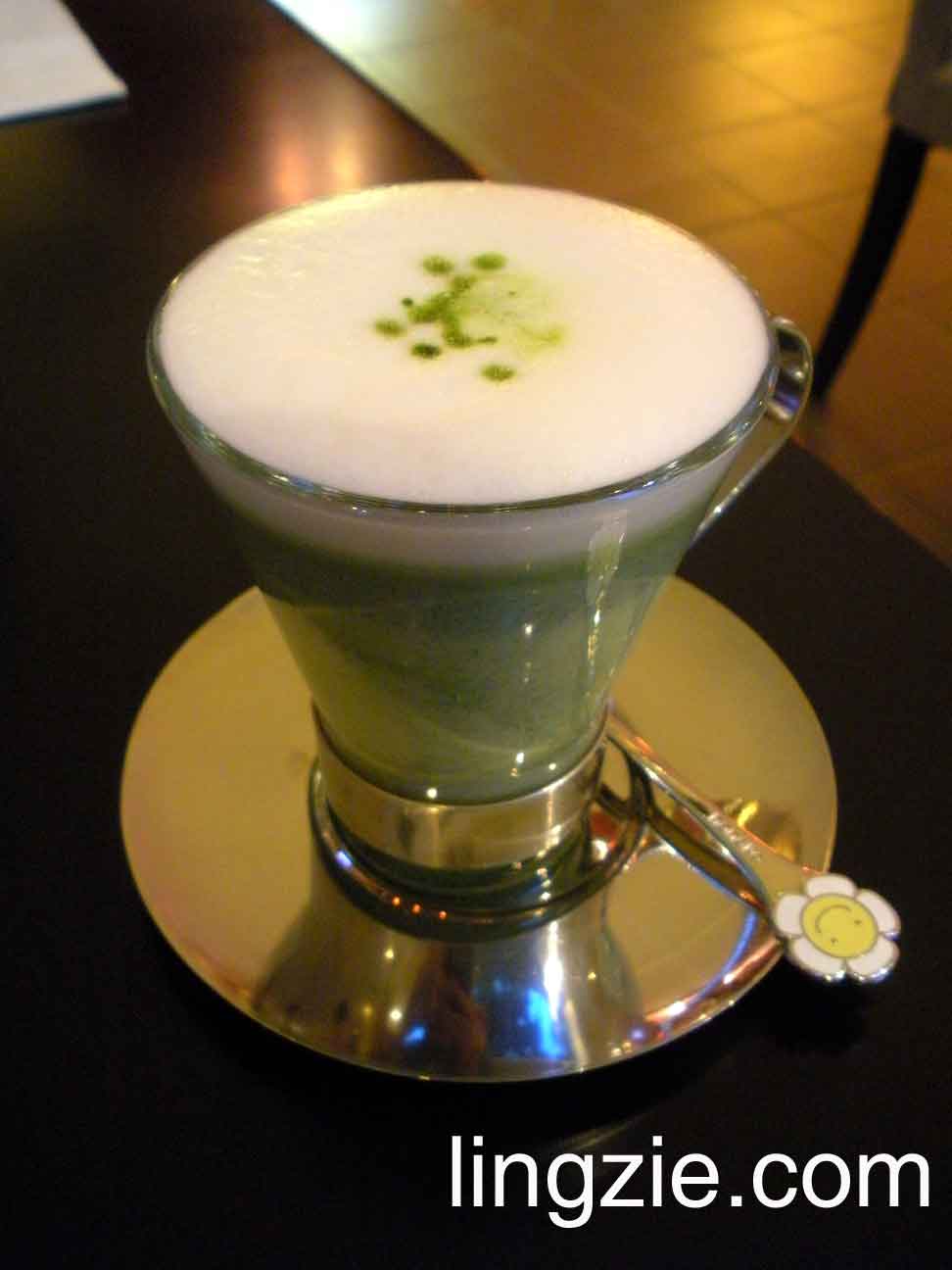 Another drink that caught our eye is the Passion Lover Tea (RM8.80). Meant for two since it's served with two very elegant looking martini glasses. But if you're thirsty you can actually finish it by yourself! A passion fruit syrup based tea, its citrus-y and refreshing but a bit sweet for me.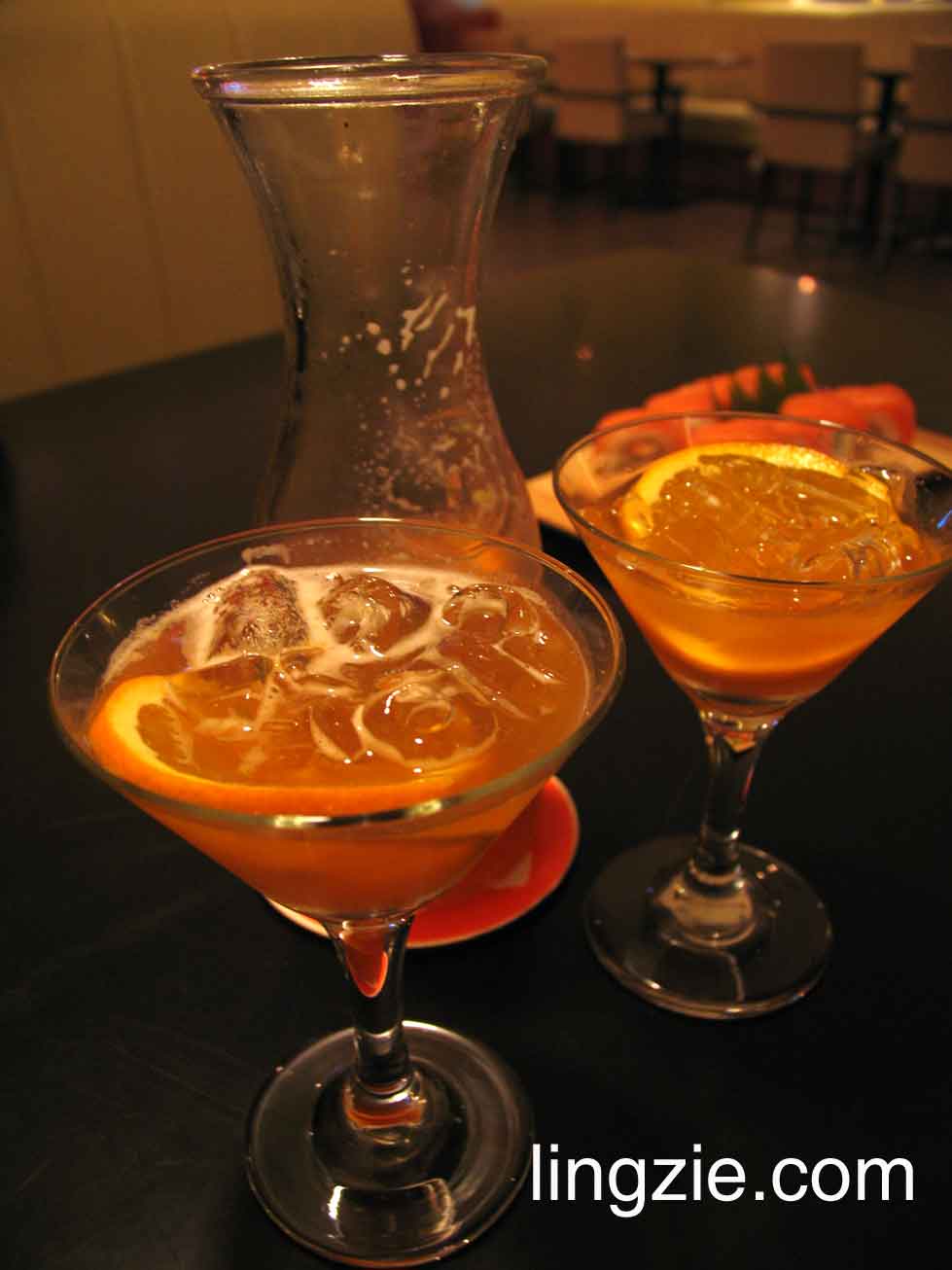 Now onto the food! Sushi…. Salmon Maki (RM18). Fresh salmon over sushi rice…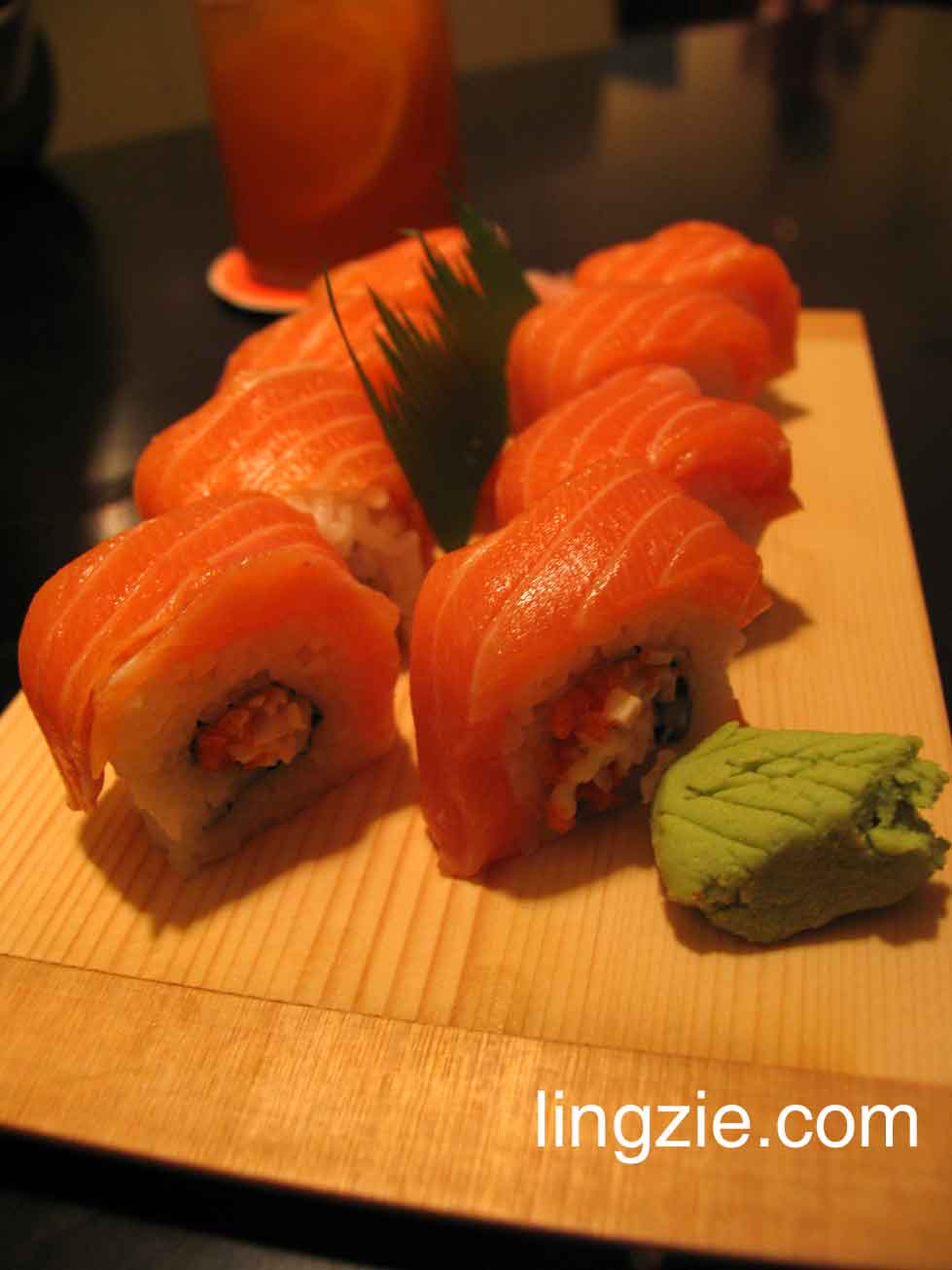 Appetizers… Uzura Bacon (RM6 each) – bacon wrapped quails egg. Bacon delicately grilled and coated with teriyaki sweet sauce.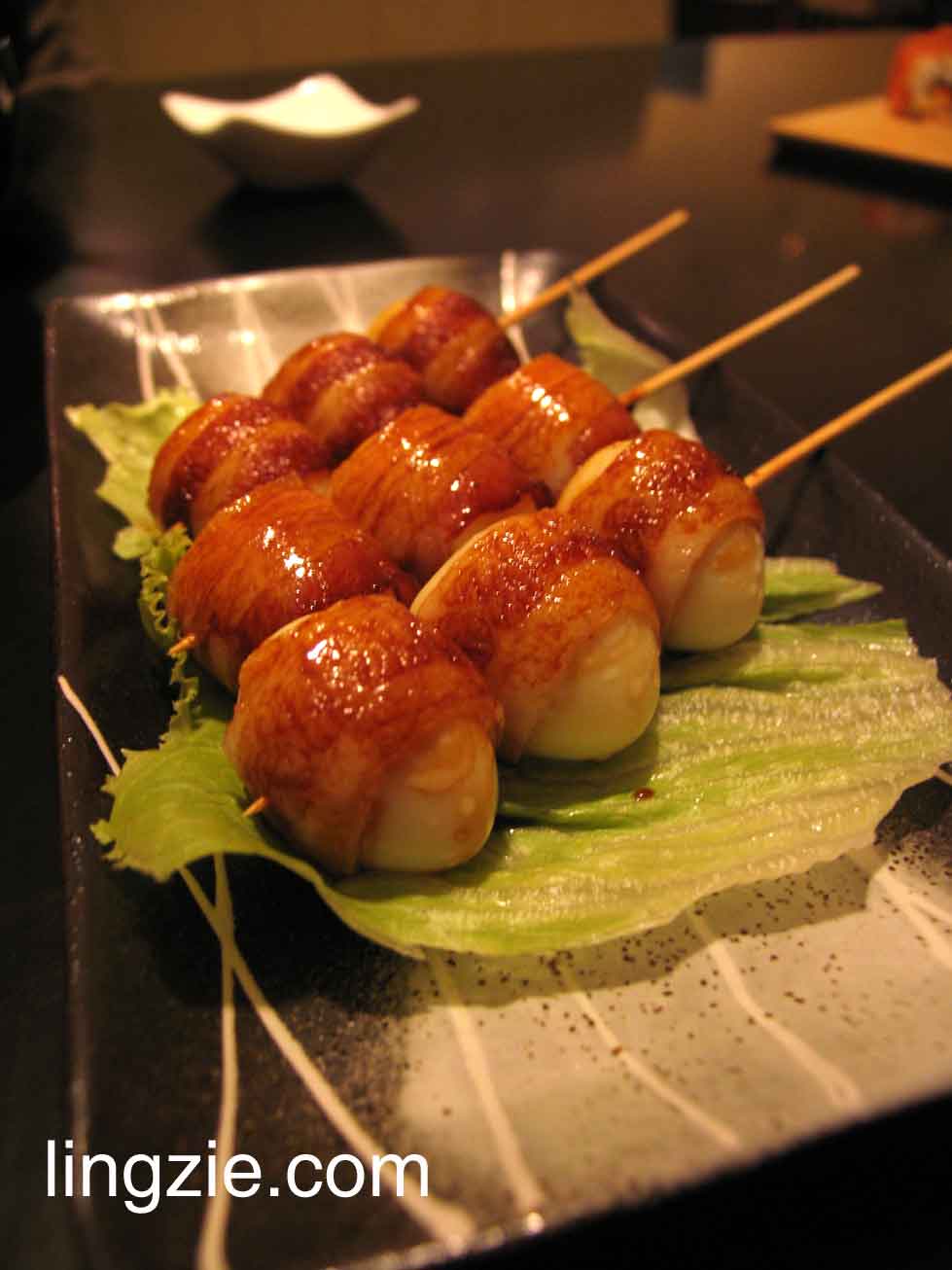 The huge squid – Ika Teriyaki (RM20). We opted for teriyaki style instead of normal grilled with salt.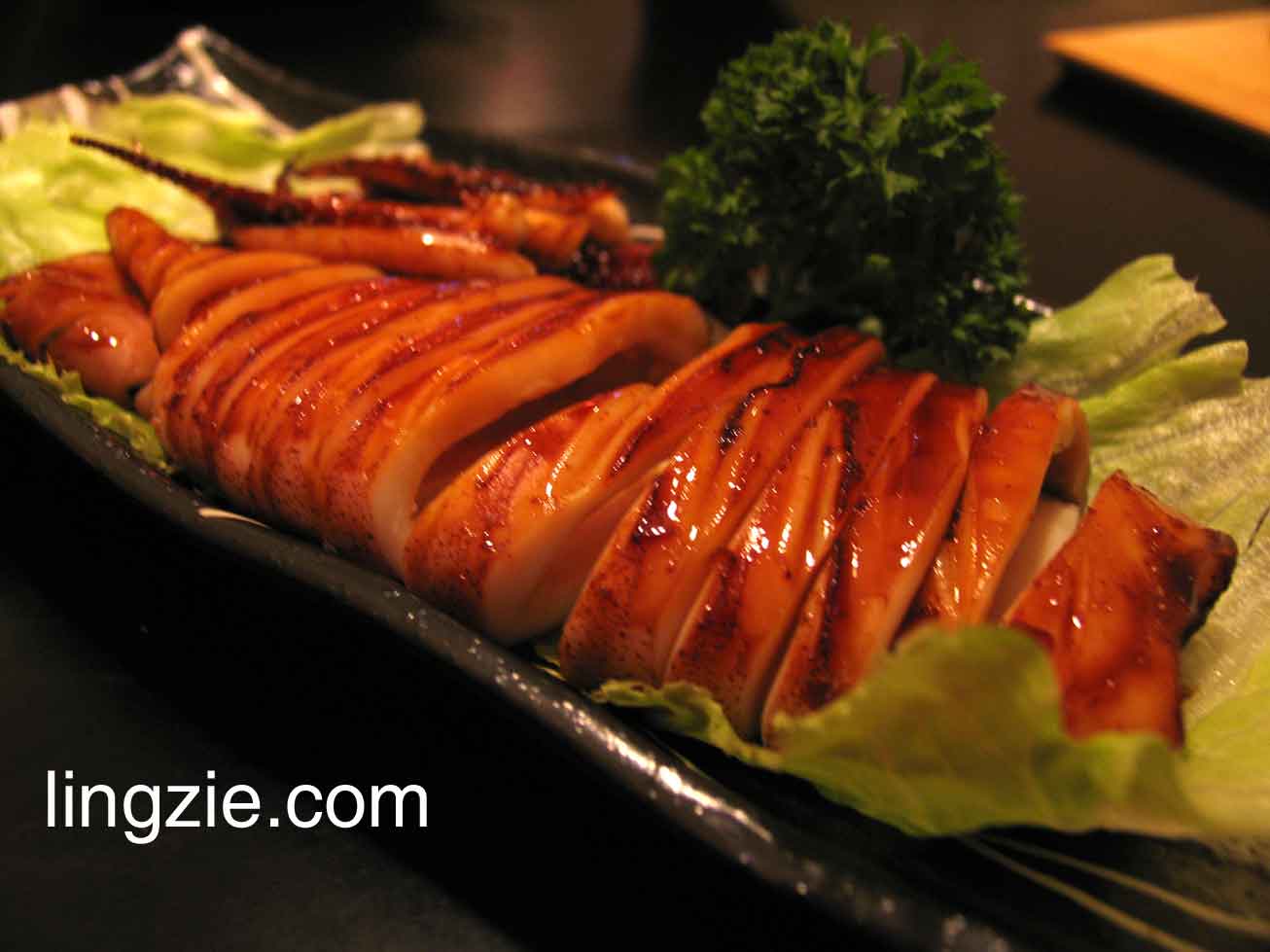 Tori Karaage (RM14)…it may not look apetizing…but one bite and you'll be hooked! The meat is surprisingly tender and a squeeze of lemon gives it a fresh tangy taste. A lil too salty though for me.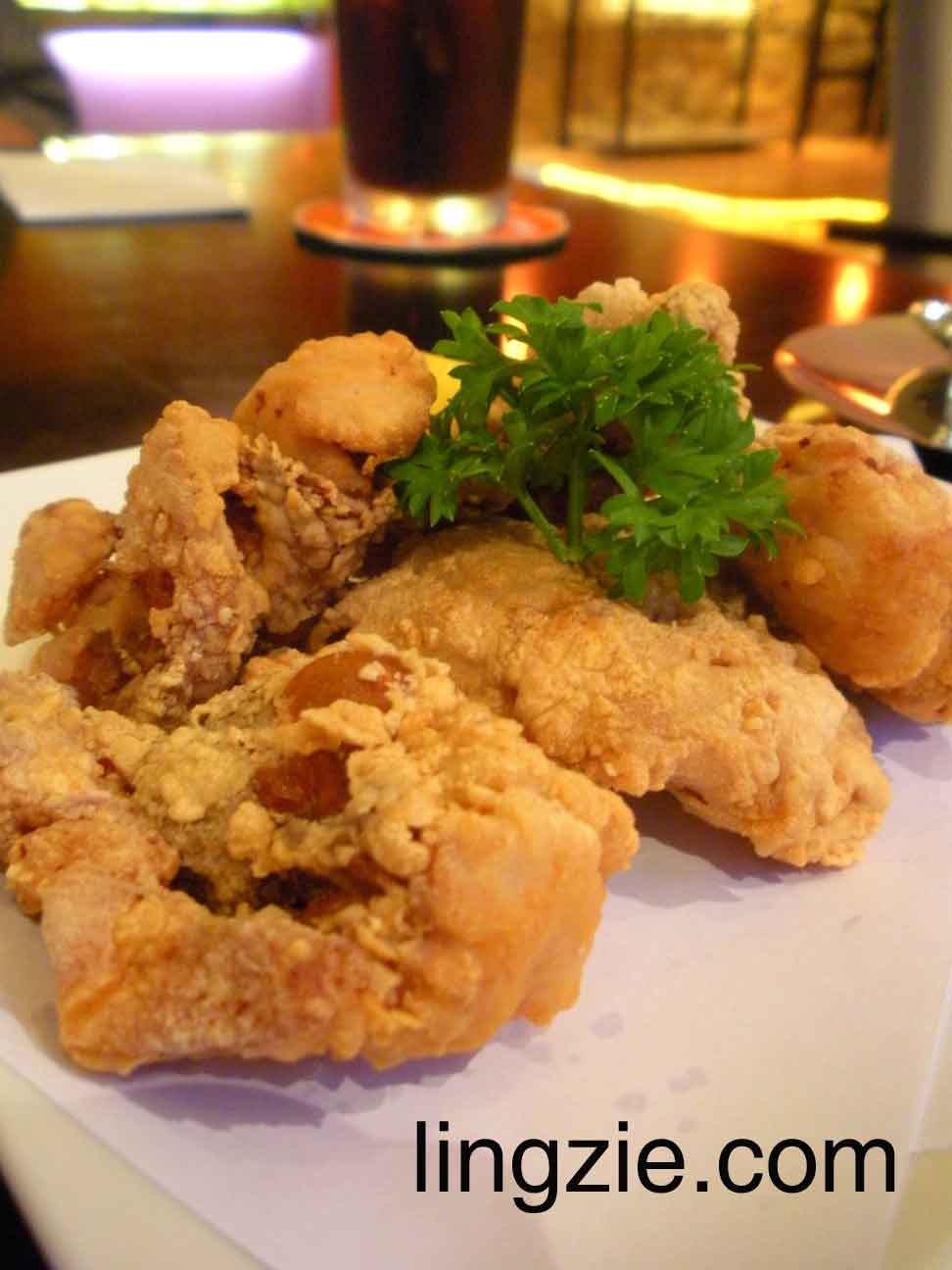 Add RM2 to make it healthier by turning it into a salad – Karaage Salad (RM16). Again I found it too salty though the chicken was hot and tender. Perhaps next time will ask them to serve the sauce on the side.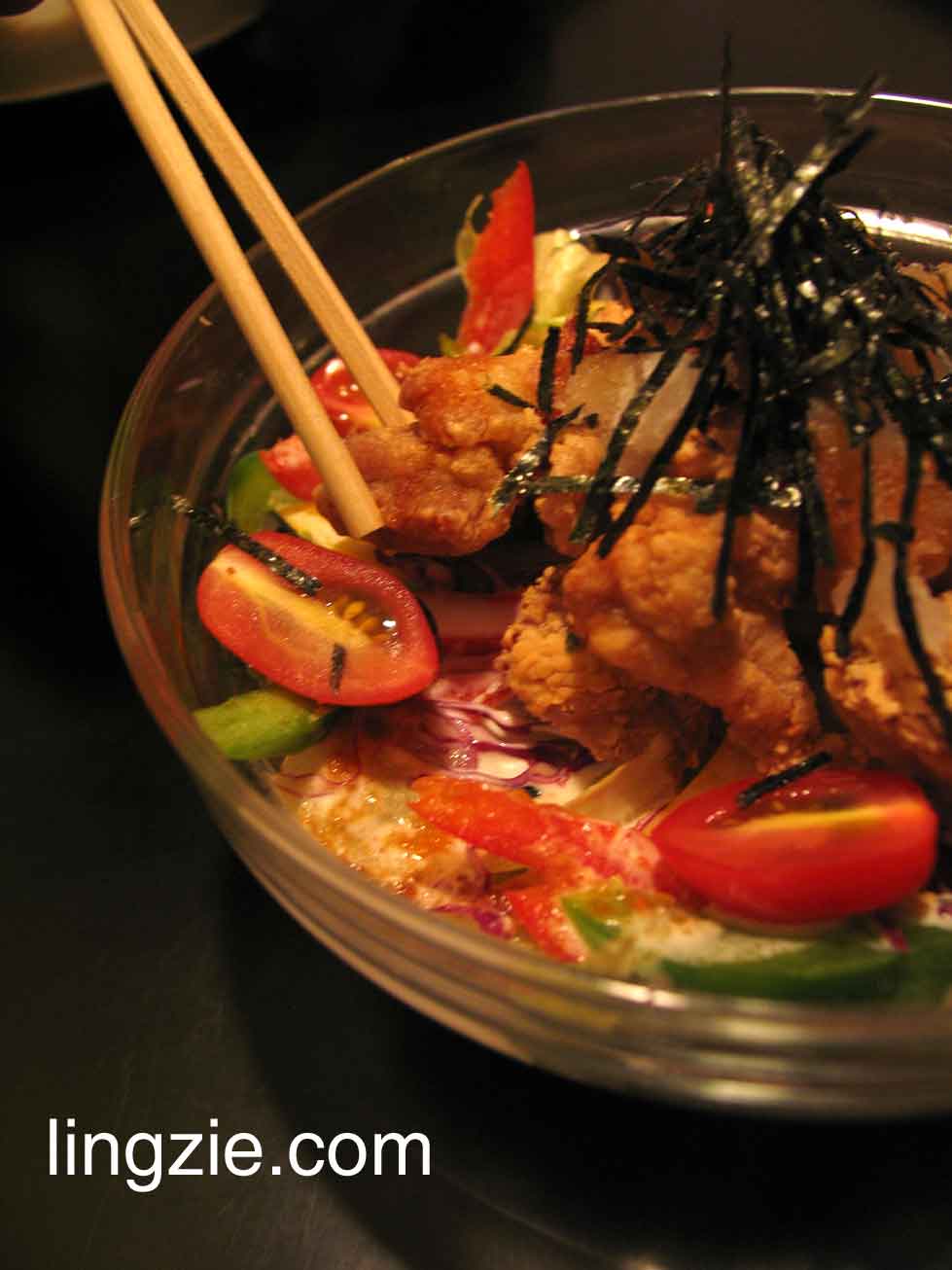 Ramens…. Miso Ramen (RM18). The ramen was spot on. Not too mushy or overcooked. And the soup base was rather creamy with lots of sesame.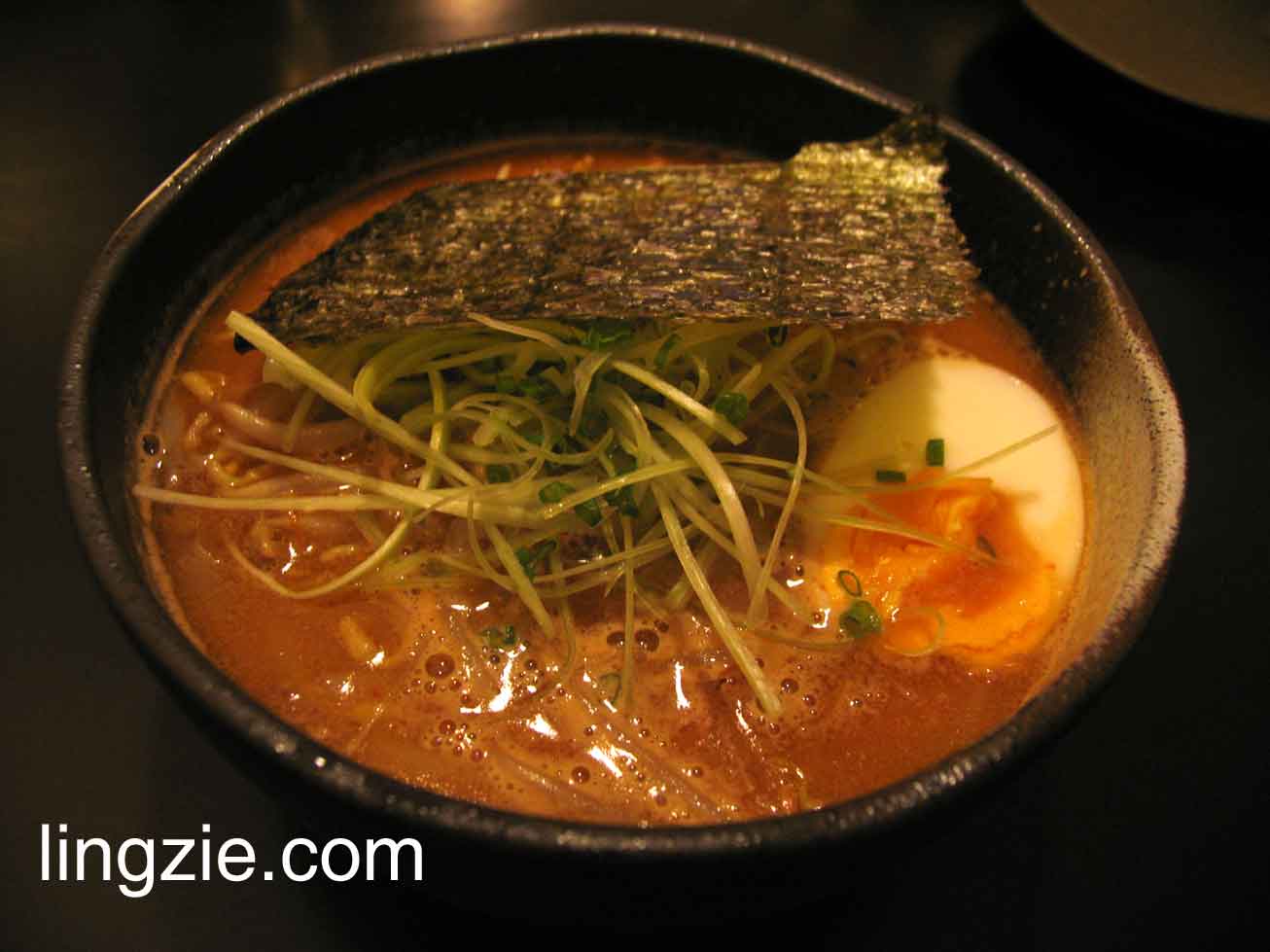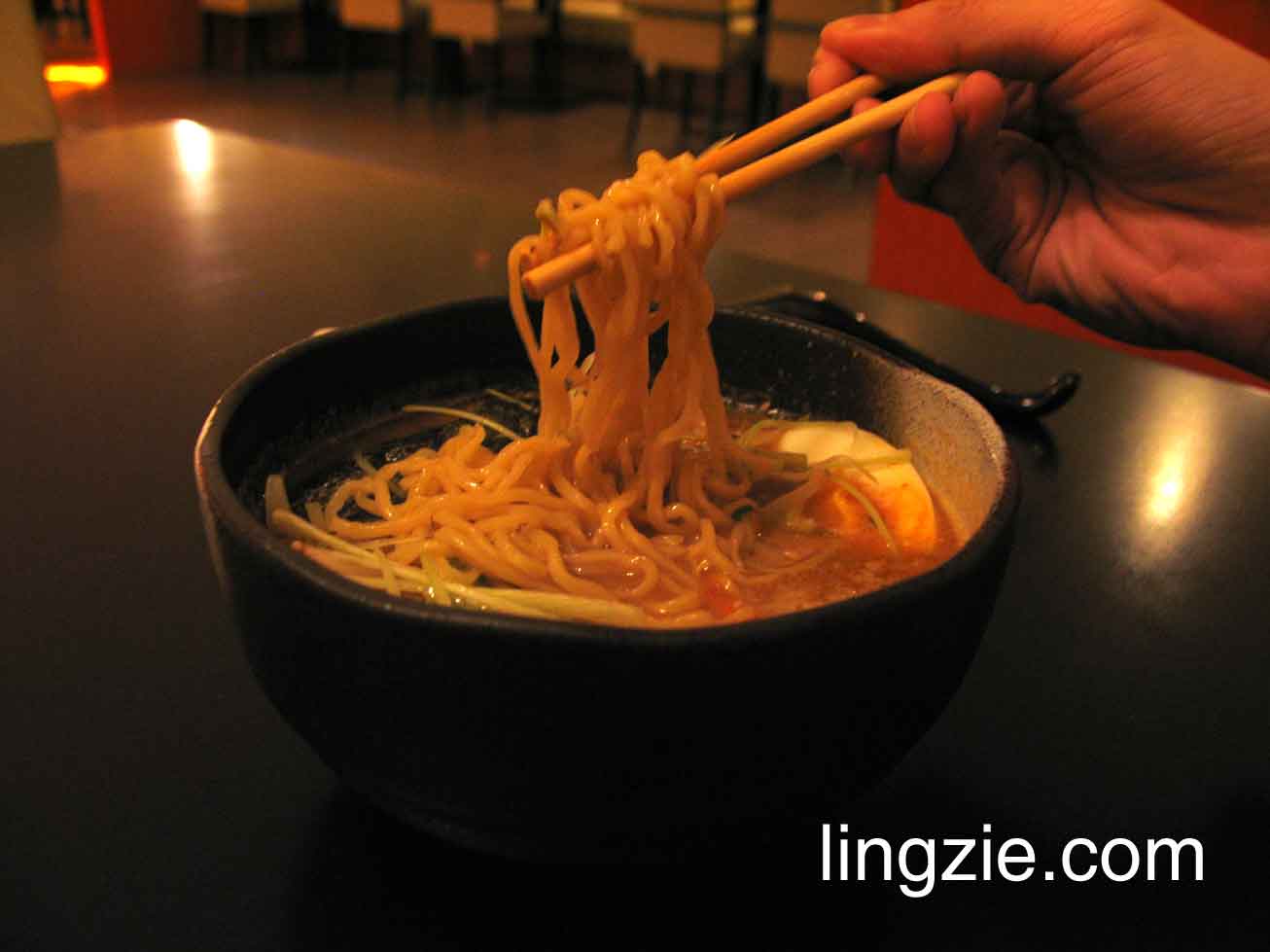 Kimuchi Ramen… a burst of flavor – sour and spicy all rolled into one.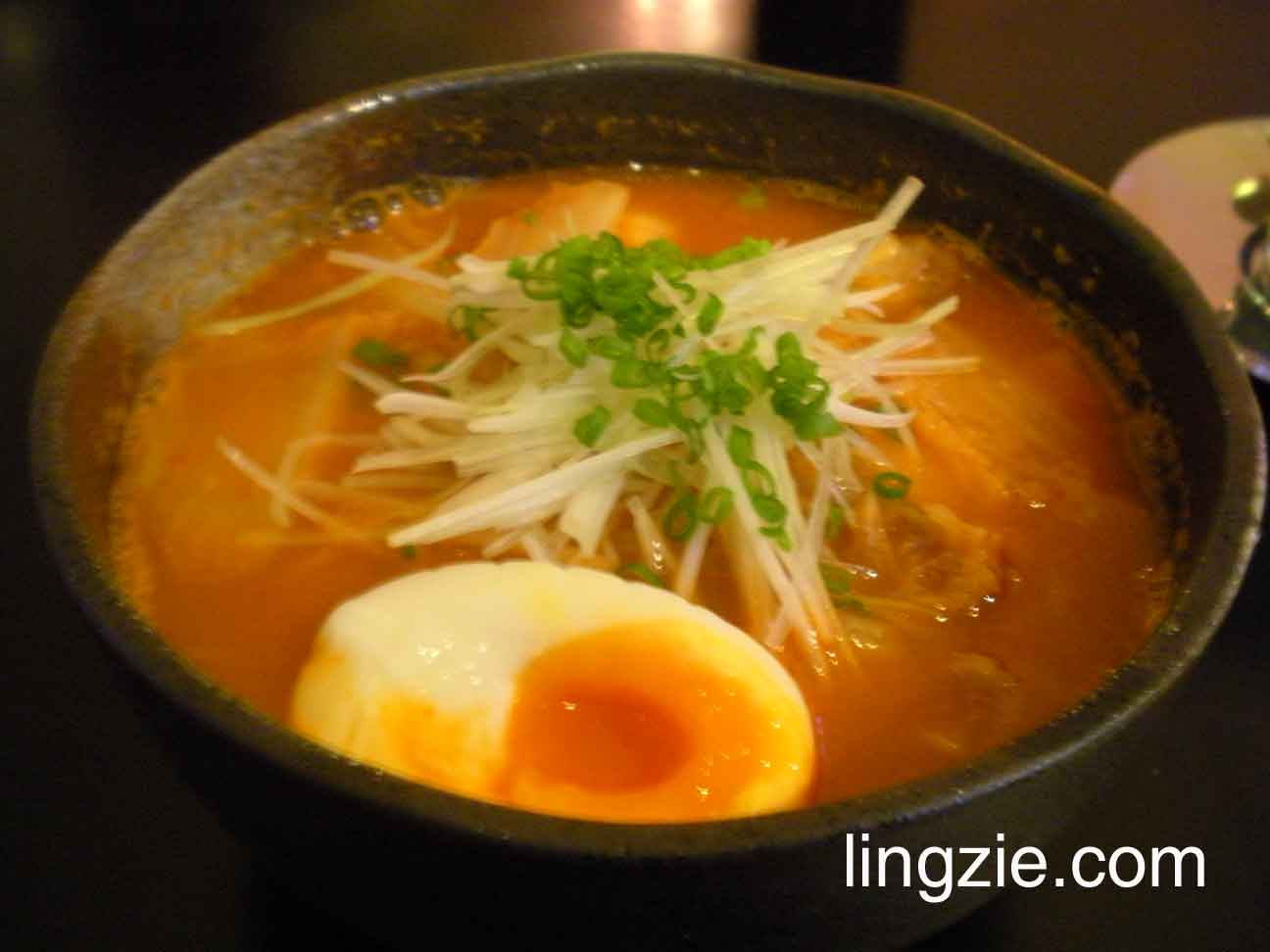 The Kimuchi Ramen came in a set (RM29) with garlic rice. This was not bad, though I have tasted better. Somehow I still prefer my fried rice with 'wok hei'.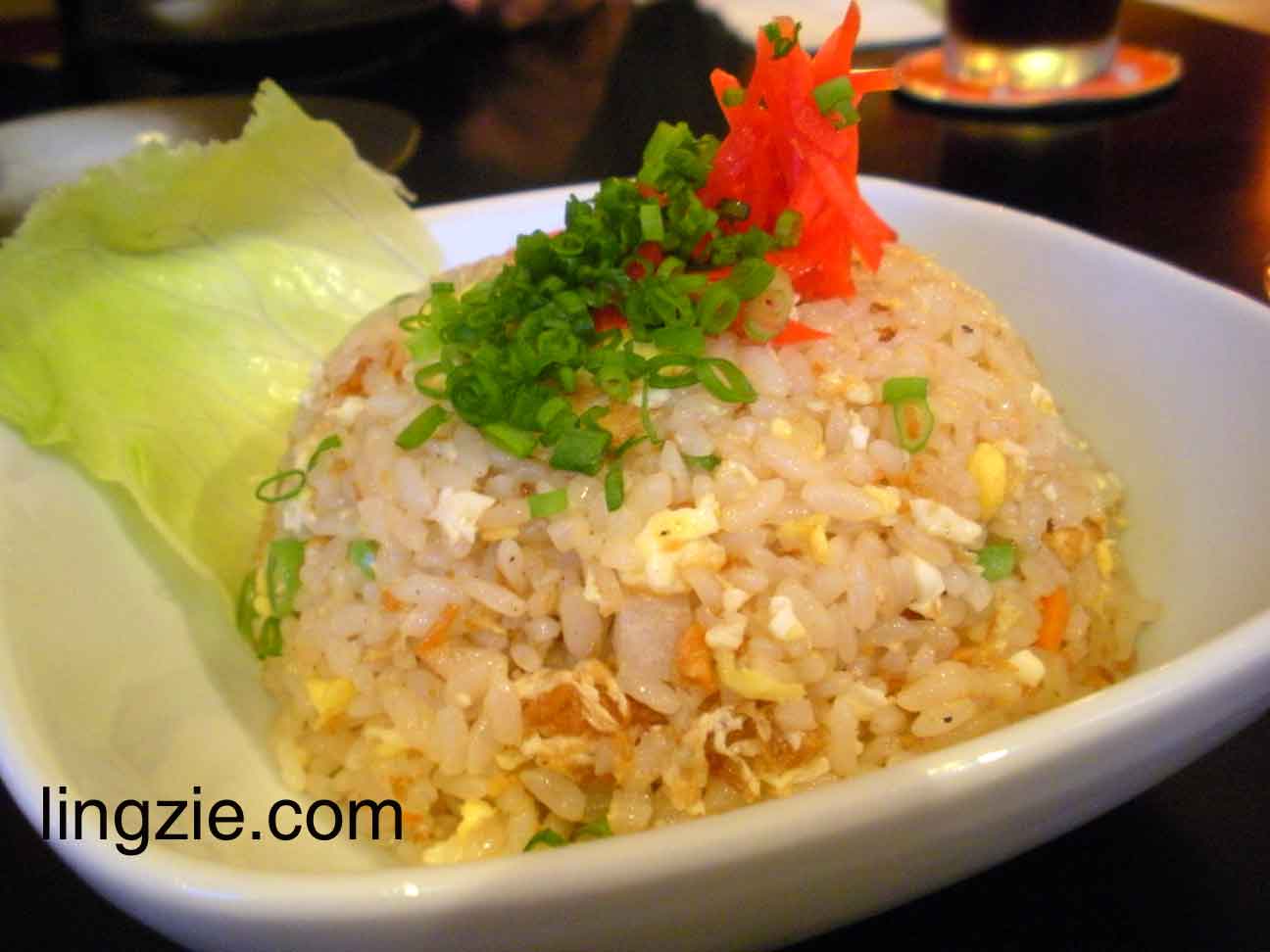 Spicy Yaki Udon (RM16) – a 'Western style' stir fried udon dish. Tasty but rather oily.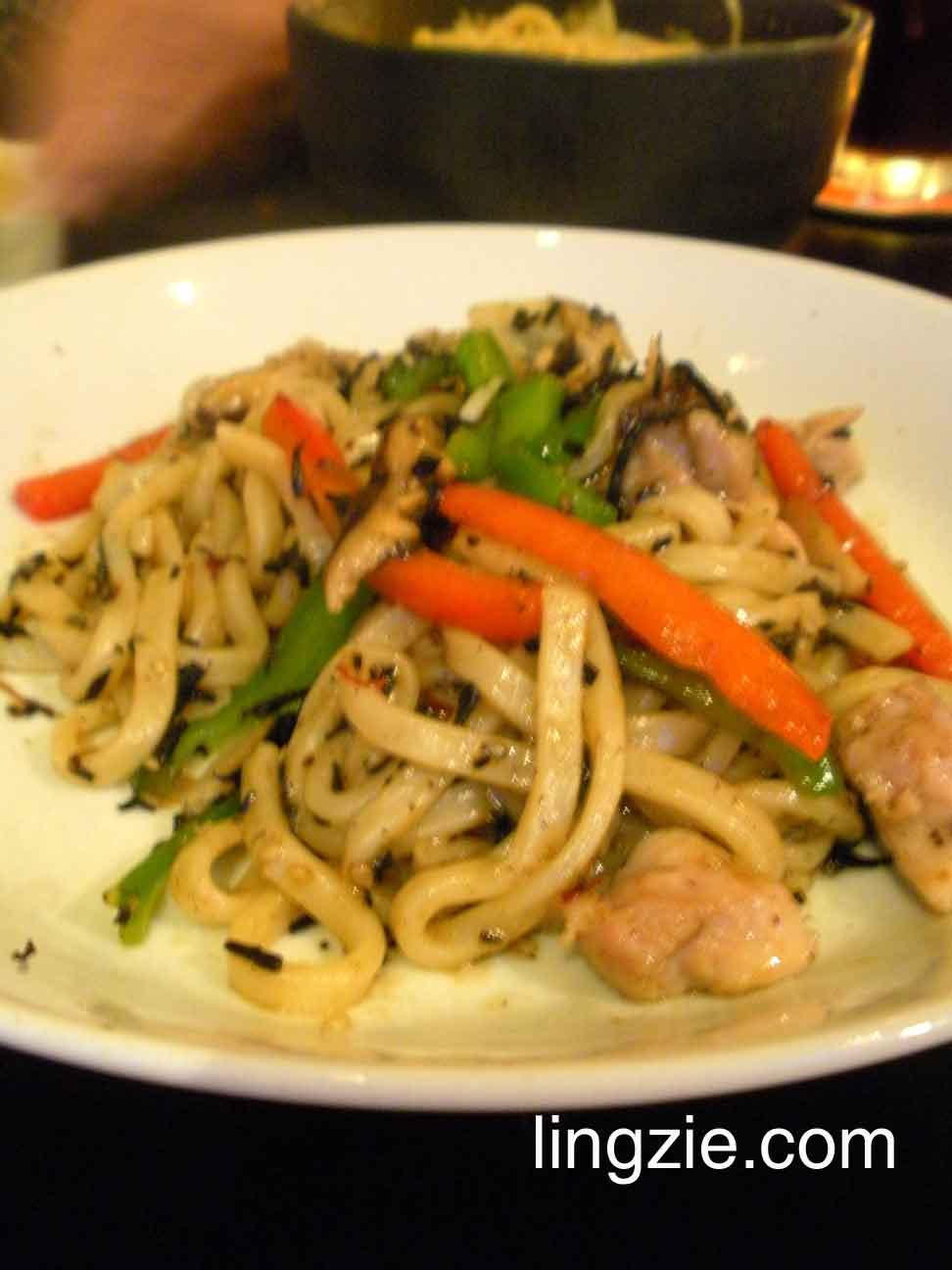 Chicken Teriyaki Don (RM6.80)…. the chicken teriyaki was very tasty but we found the rice a bit mushy. Too much water when cooking the rice perhaps?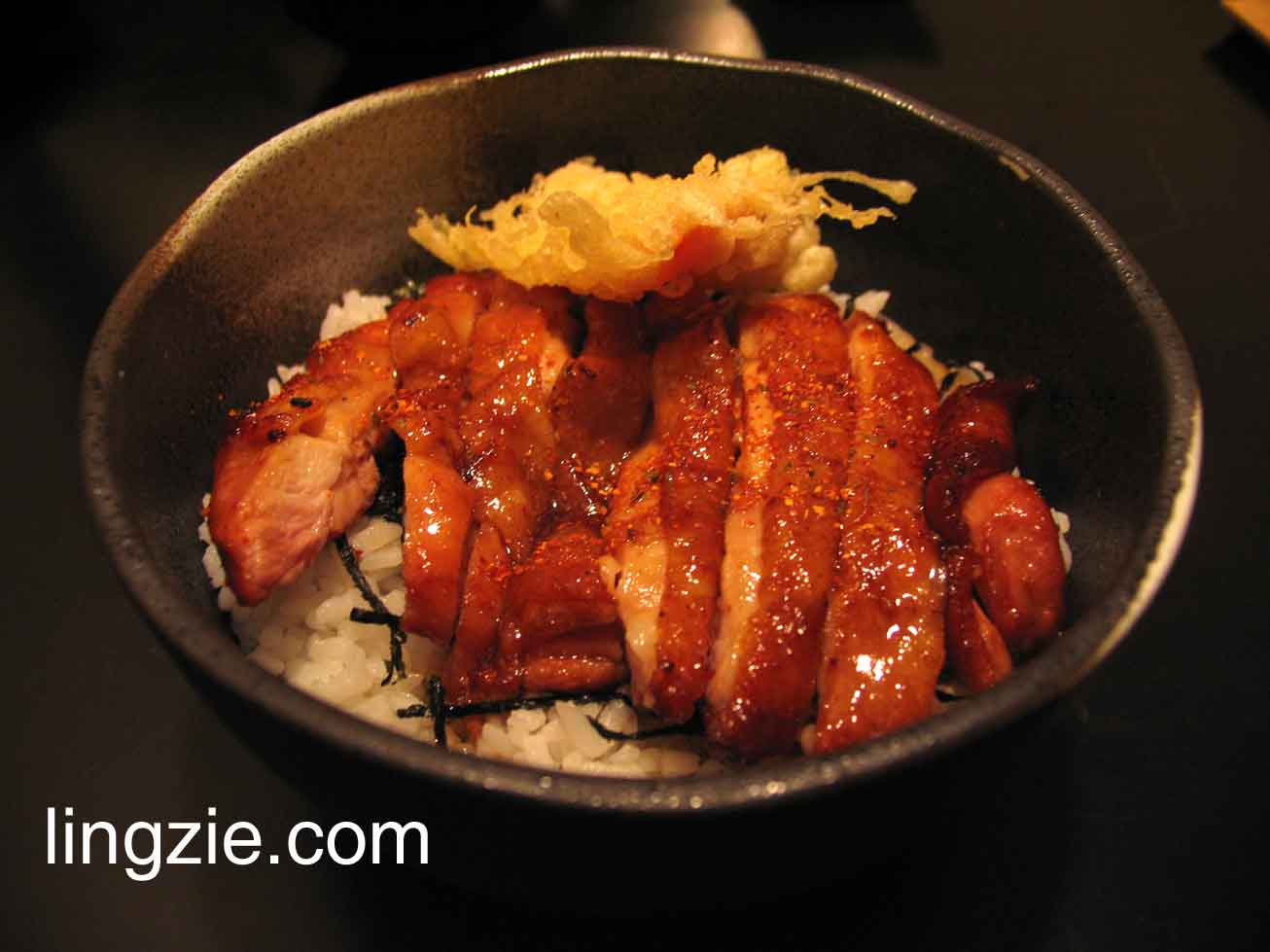 Ebi Tempura (RM22)… the batter was just right. Light but with the right amount of crispiness.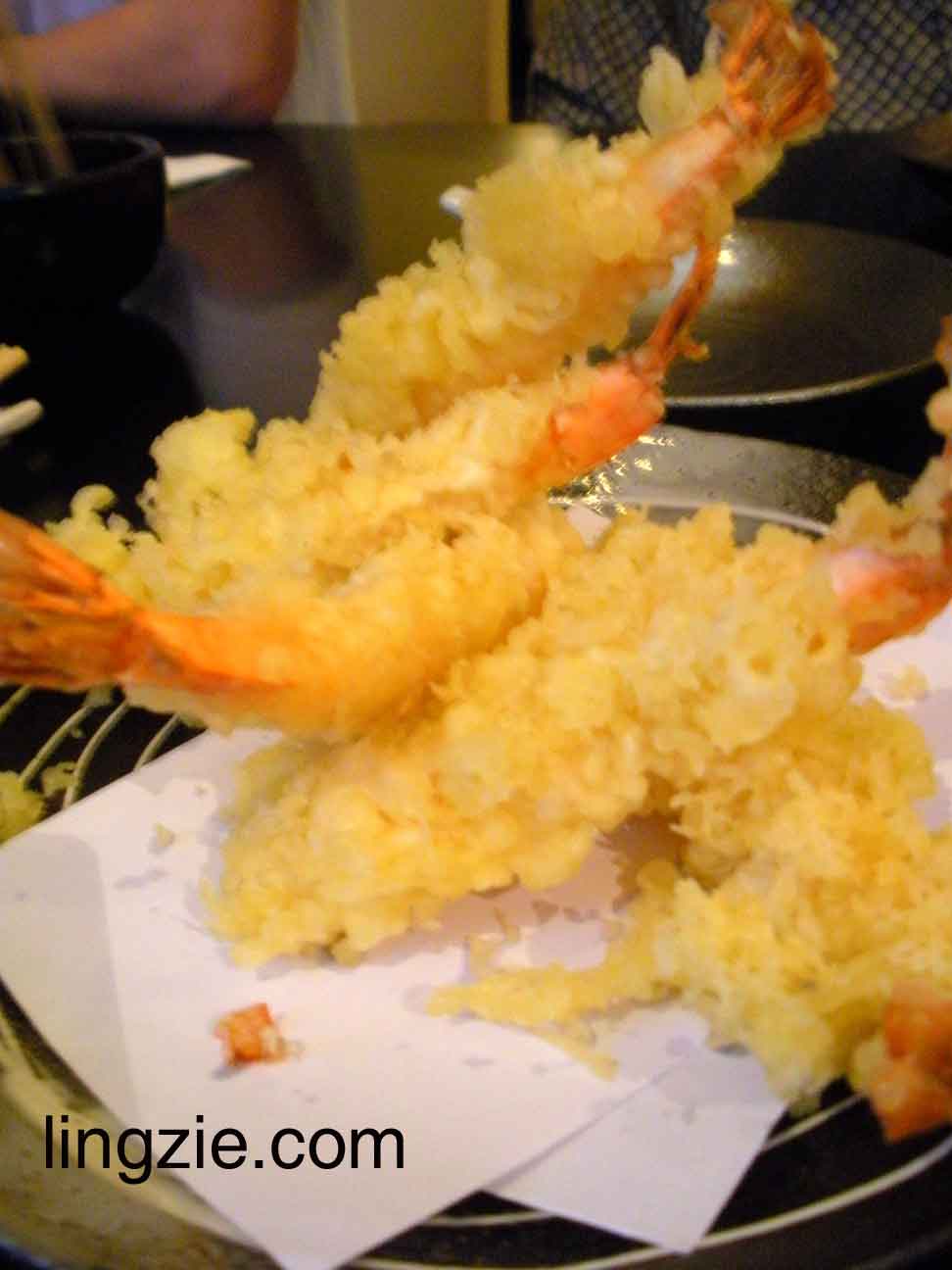 Japanese pizzas – Okonomiyaki. We had the mix Okonomiyaki (RM22) which was a mix of seafood and chicken. The first time I had this I was so amazed at the bonito flakes sprinkled on top. Because of its very thin texture, when place on top of the hot okonomiyaki, it looked as if it were alive and moving! lol
The Okonomiyaki here is very good. We enjoyed it very much… so much so that by the time I got to photograph it, it was almost gone!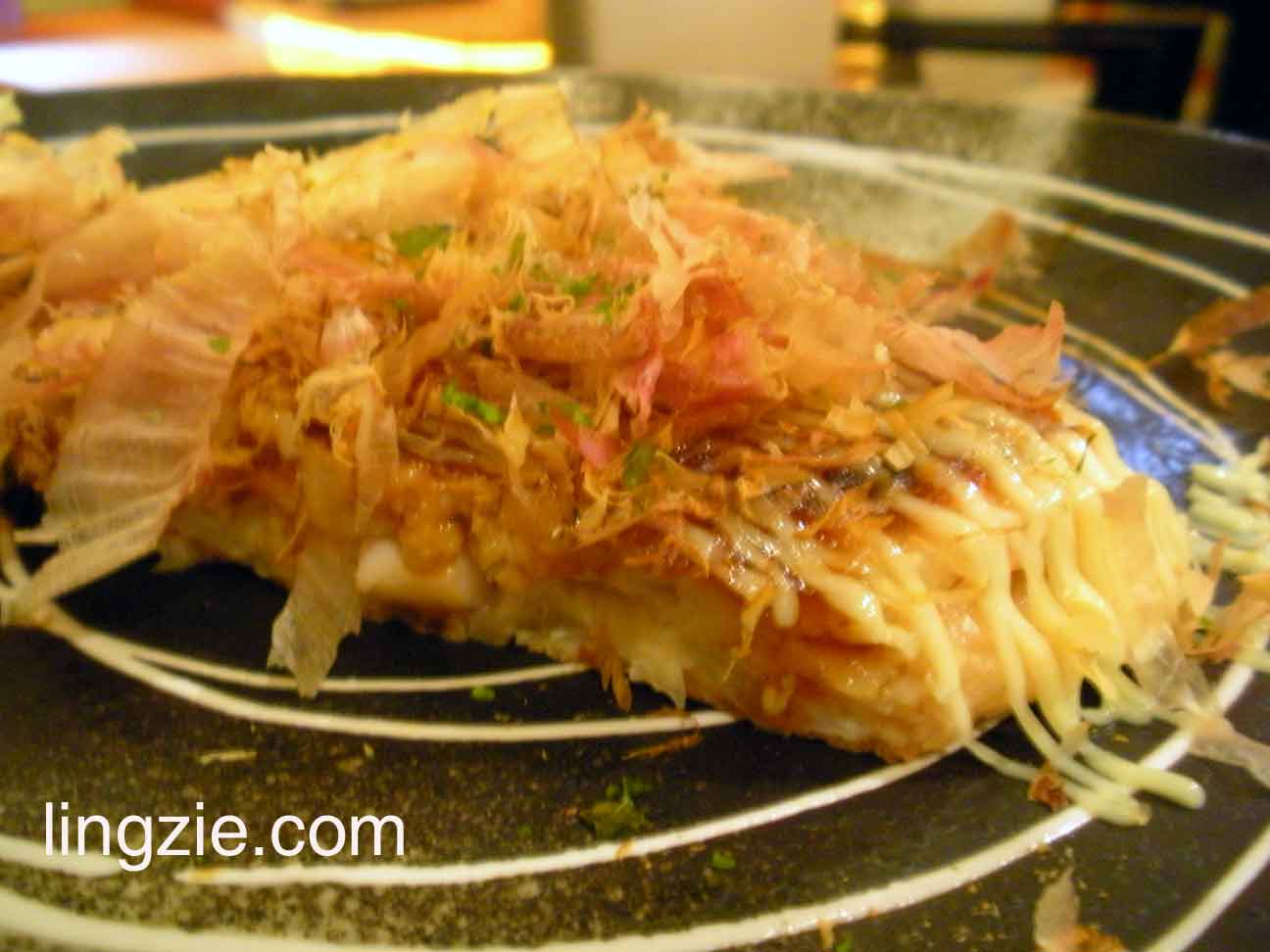 Overall, we enjoyed our meals very much at KissA Koyotei. Some minor misses, but mostly hits. The environment is also very conducive for a nice drink and chilling out with friends after a long day's work.
KissA Koyotei is located opposite New World Park (where the old Hai Lee Restaurant used to be). No. 148, Ground Floor, Jalan Hutton, 100500 Georgetown, Penang. For reservations call 04-2266 272
Opening hours: 11.30am-3.00pm (last order 2.15pm), 6.00pm-12.00am (last order 10.15pm). Closed on Mondays.
As we left, spotted their set lunch banner from RM16 onwards.