G Hotel Kelawai's SPOON, located at Level 2 of the hotel unveils their latest Set Lunch Menu which is available daily from 12pm-3pm.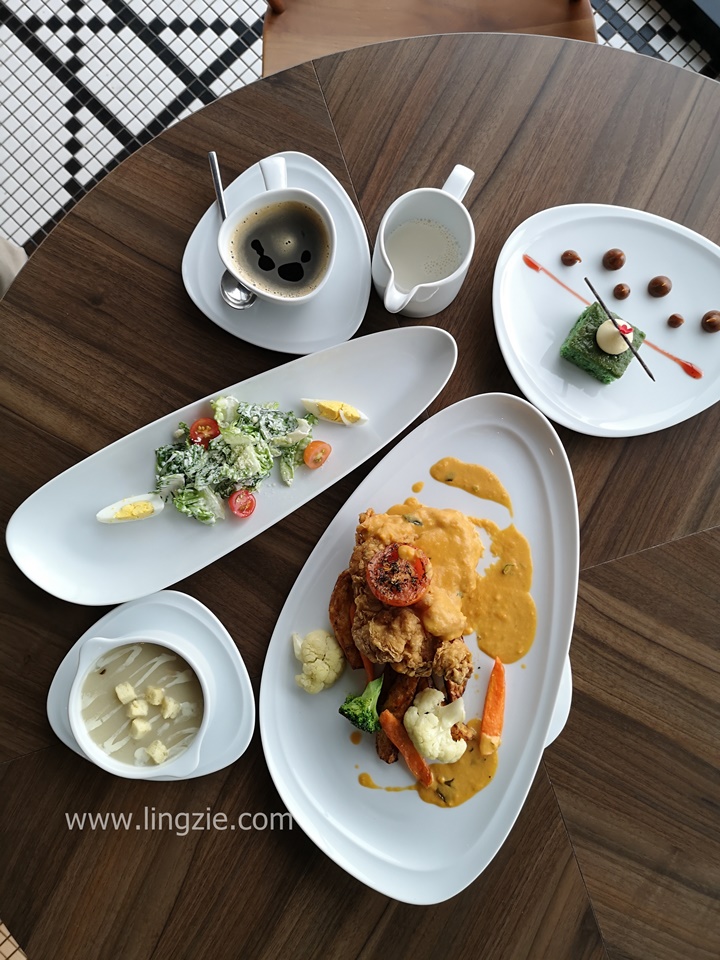 With a very attractive price of RM25 nett, diners will get a 4 course Set Lunch consisting of an Appetizer, Best from the Pot (soup), Choice of Main course and dessert; rounding off the meal with beverage choice of coffee or tea.
Currently, there are 8 different Set Lunch menus available on rotation. Therefore, diners will be spoilt for choice even if they visit often.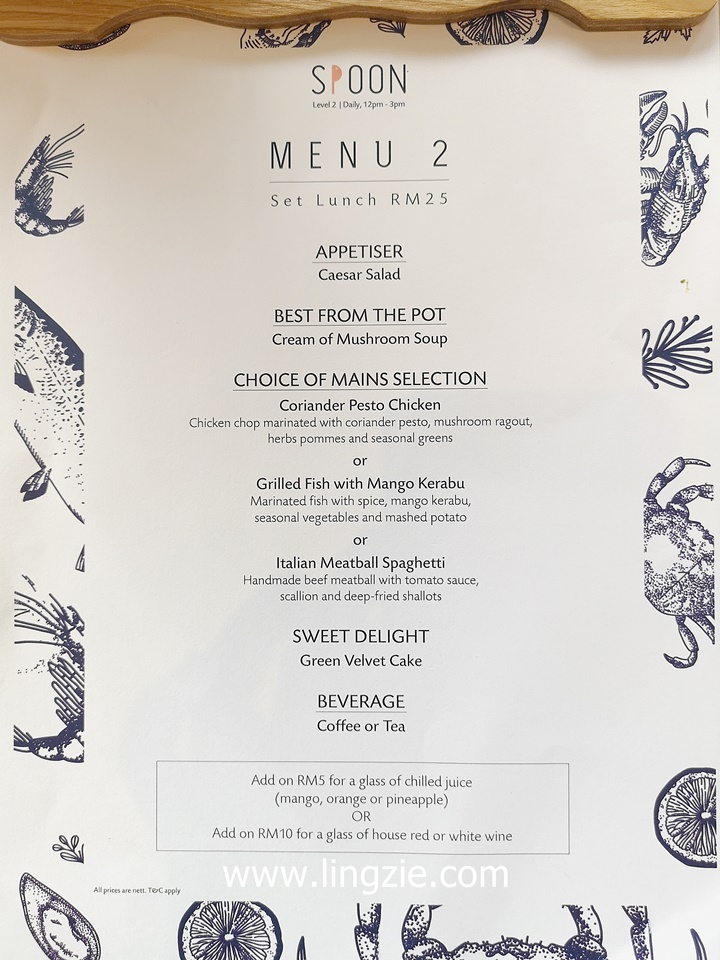 For each menu, there are 3 main course options available, usually a combination of poultry, fish and pasta/rice. The menu boasts a good mix of local and international cuisines that would whet one's appetite.
The appetizers and soup also changes depending on the menu. From the appetizers, we tried the Caesar Salad, a pleasing light salad to start the meal. Other appetizer options from the 8 different menus include Garden Salad, Pie Tee, Deep fried Gyoza, Glass Noodle Salad, Nyonya Spring Roll and more.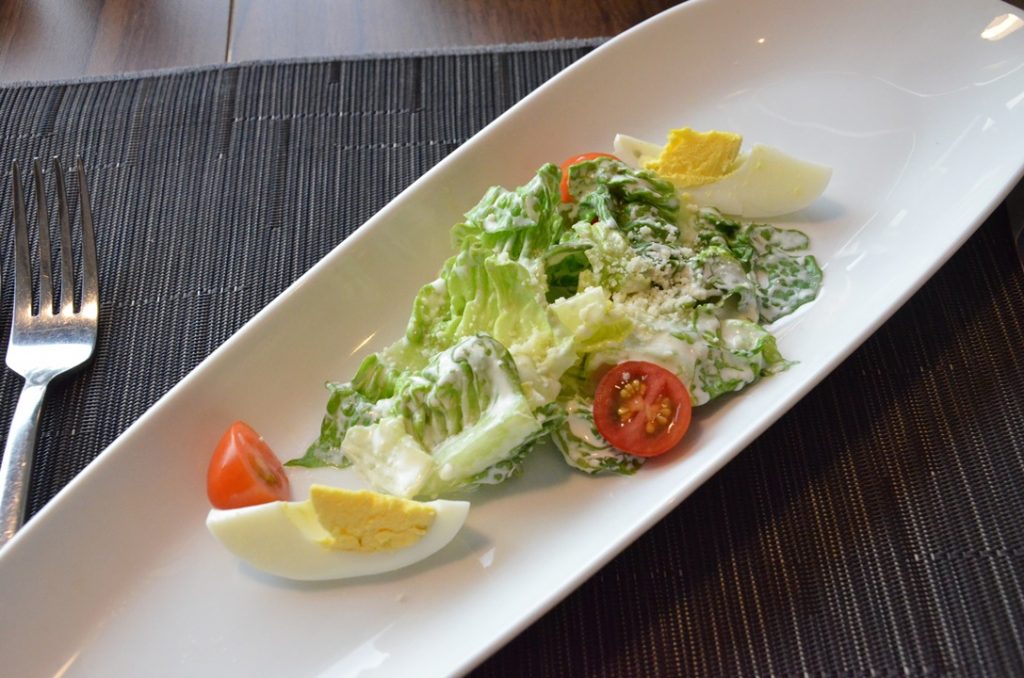 For the soup, we tried Mushroom Soup from Menu 2. Other soup options include Salted Vegetable soup, Herbal Soup, Cream of Asparagus, Pumpkin Soup, Chick Kut Teh, Asian Corn Soup and Miso Soup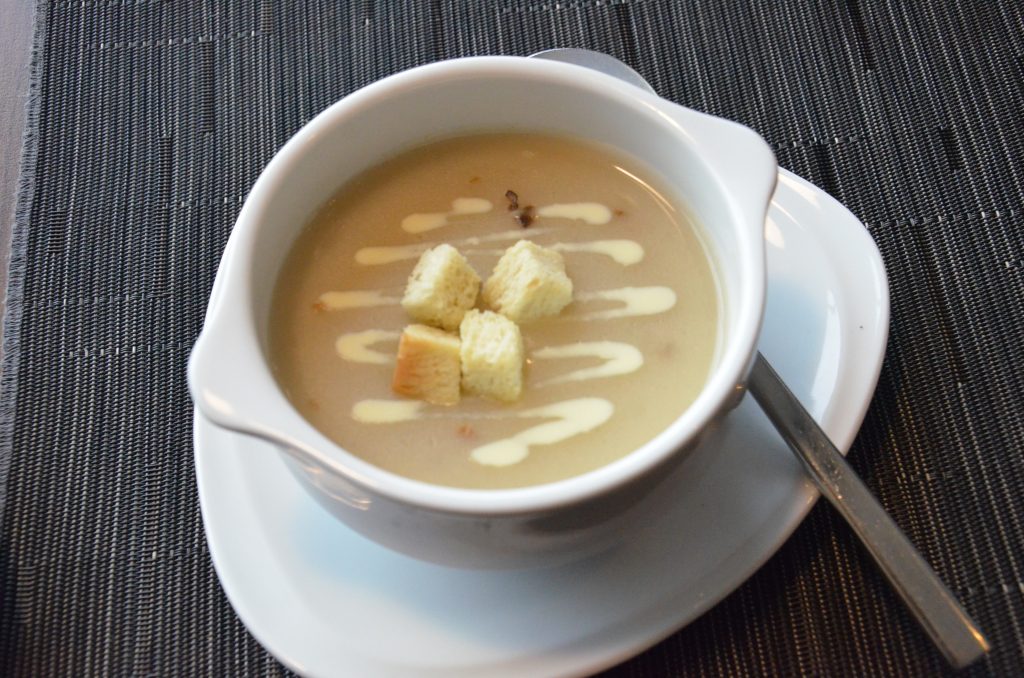 We sampled some main course dishes which are available across the 8 set lunch menus.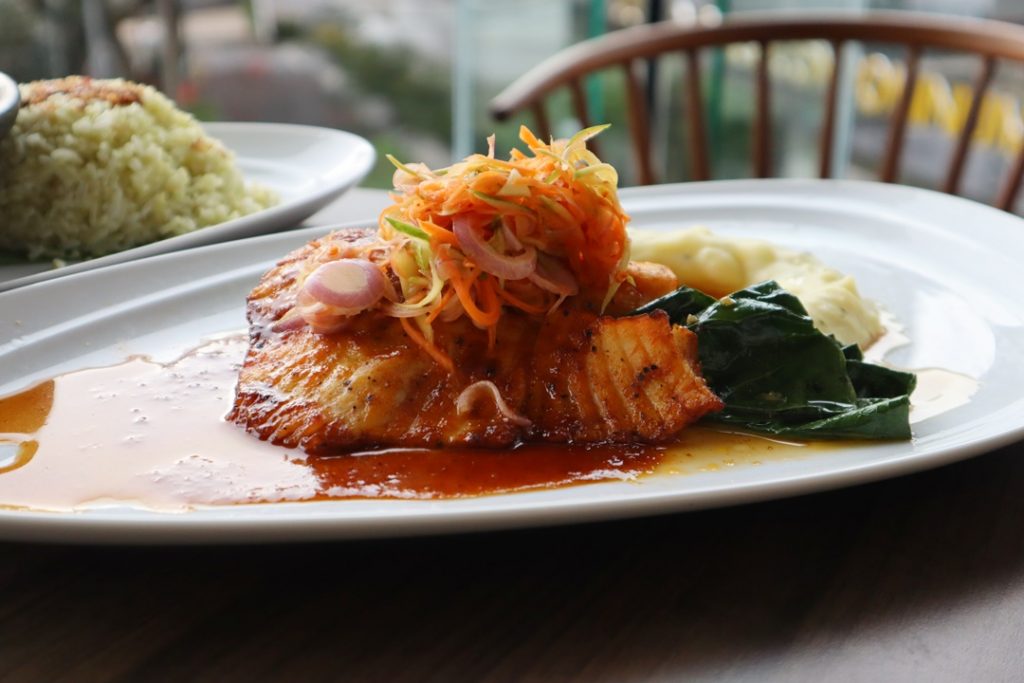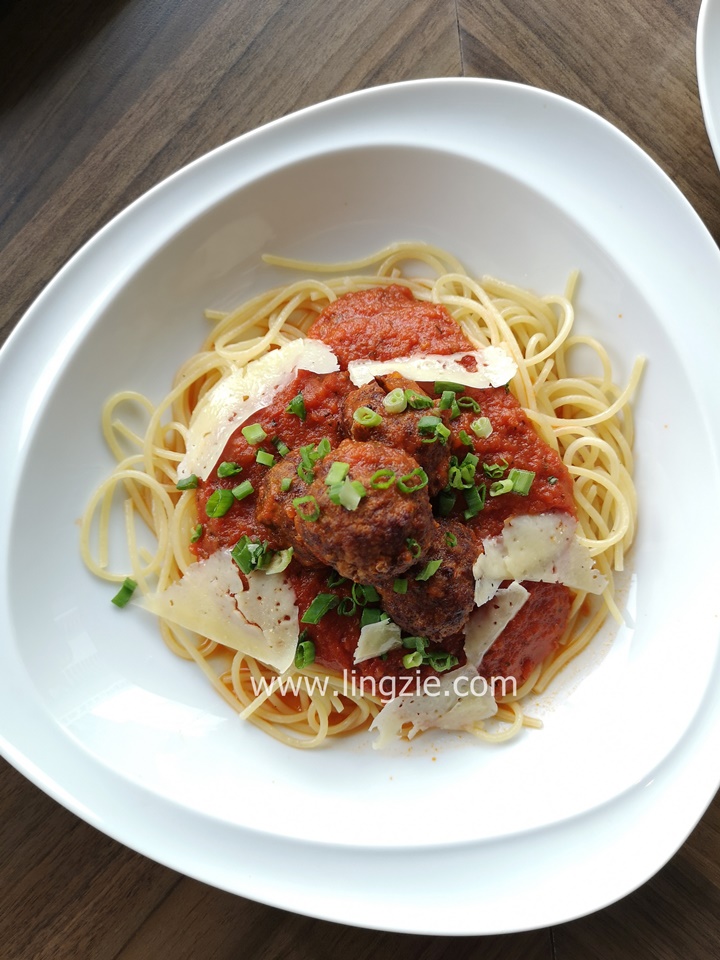 I was delighted with the Italian Meatball Spaghetti, which was not overly tangy. However, my tastebuds leaned a bit more towards the sweet, sour and spicy Grilled Fish with Mango Kerabu.
Main Course options for Menu 2 – Coriander Pesto Chicken, Grilled Fish with Mango Kerabu, Italian Meatball Spaghetti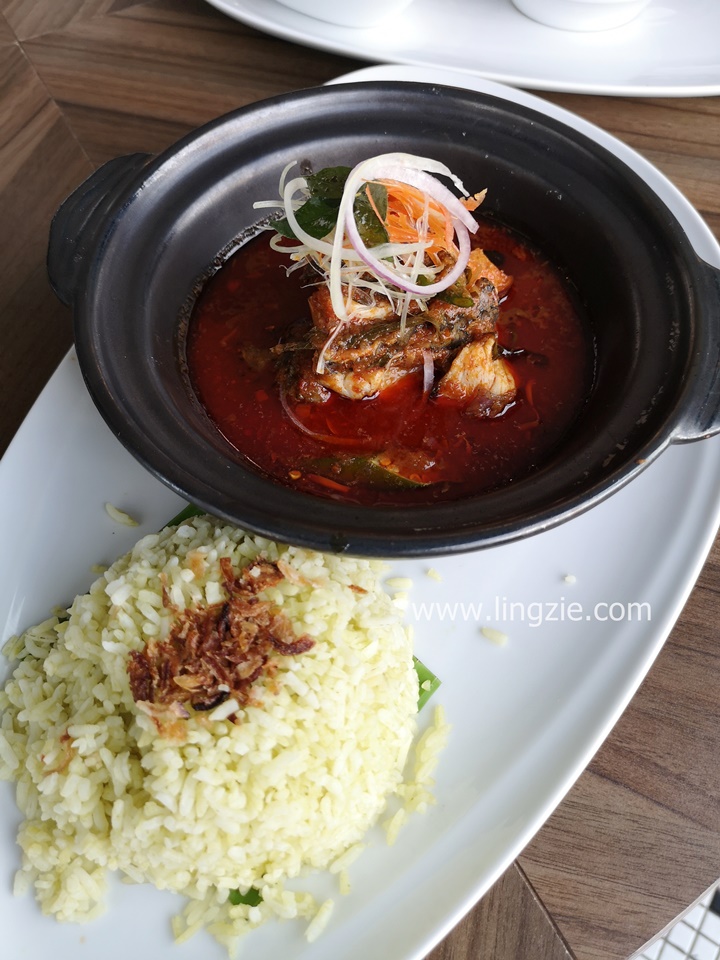 Main course options from Menu 1 – Nyonya Steamed Fish, Oven-Roasted Lemongrass Chicken, Pasta of the Day
The Nyonya Steamed Fish might not look very instagrammable, but the taste certainly took precedence.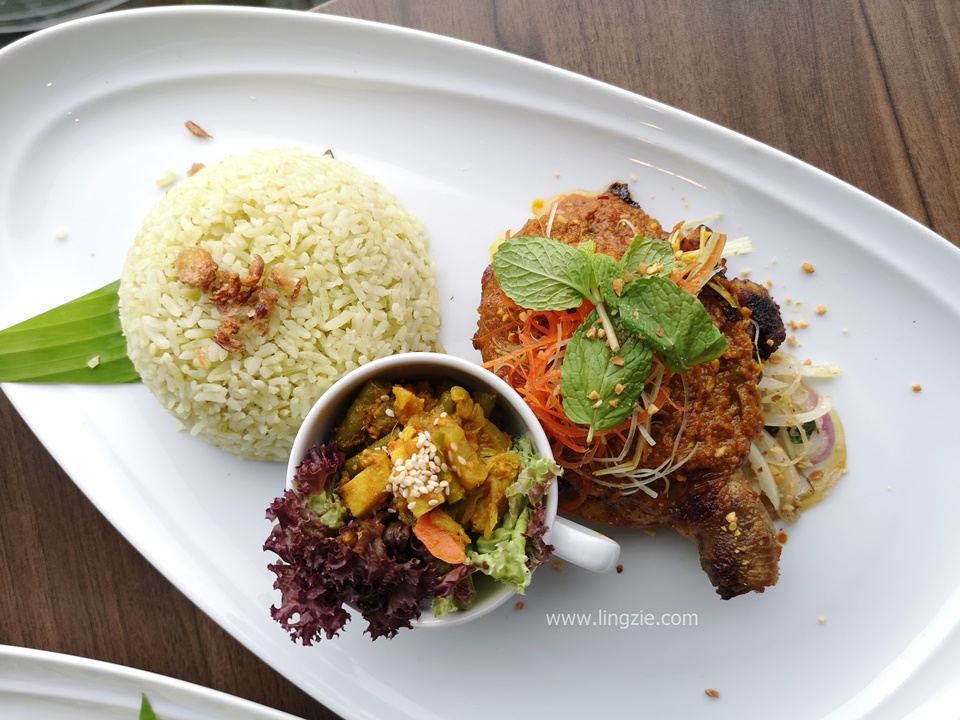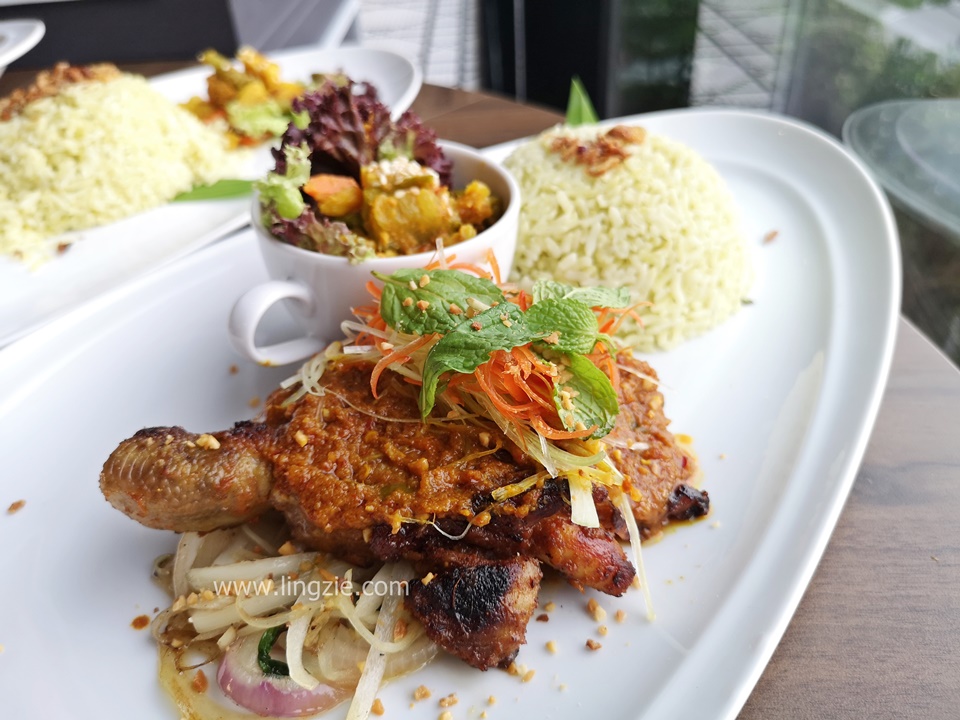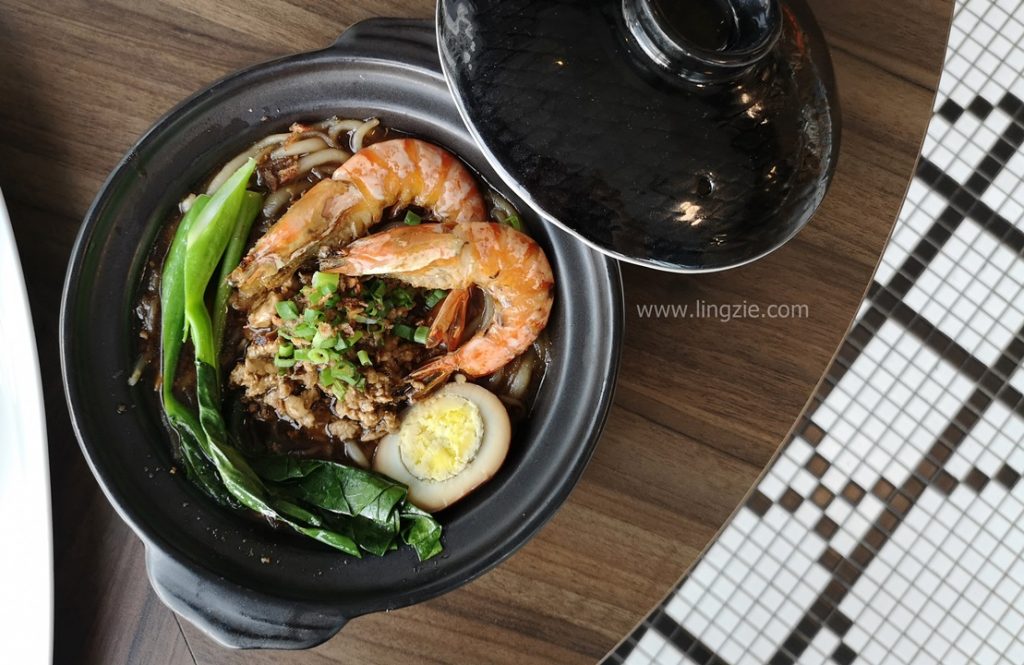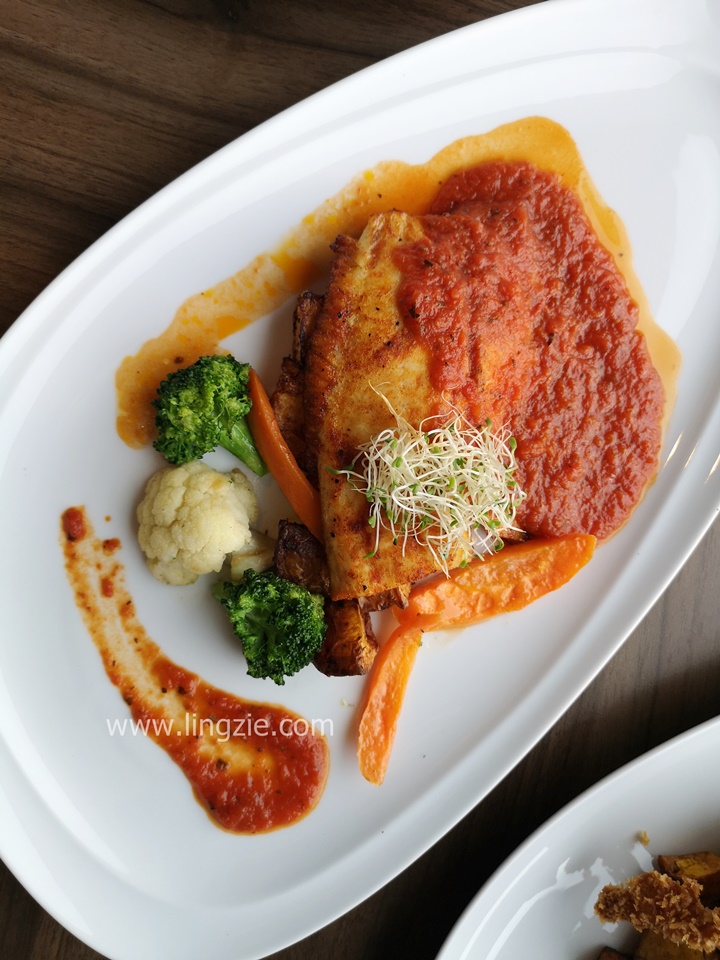 Main course options for Menu 3 – Nyonya Baked Chicken, Catch of the Day, Claypot Bee Tai Bak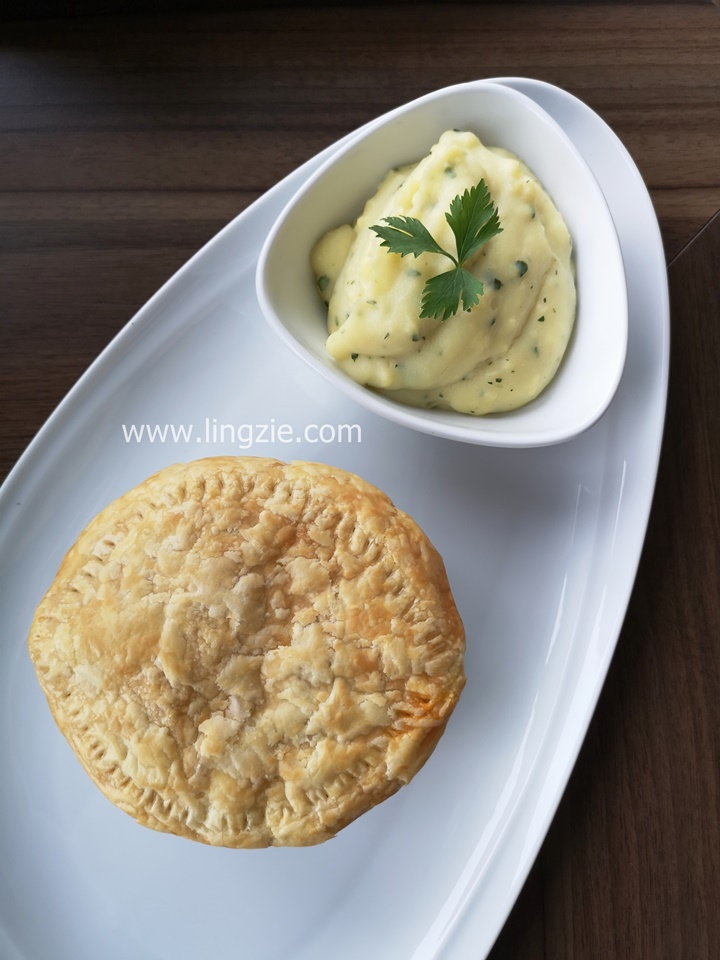 From Menu 4, we sampled the Hungarian Chicken Stew. Don't be alarmed at the presentation, for it is indeed a stew, encased inside the puff pastry, hence making it look like a pie. Nevertheless, the thick savoury sauce coating the chicken & vegetable pieces were delicious!
Main course options for Menu 4 – Hungarian Chicken Stew, Shellfish Pasta, Pan Fried Fish Fillet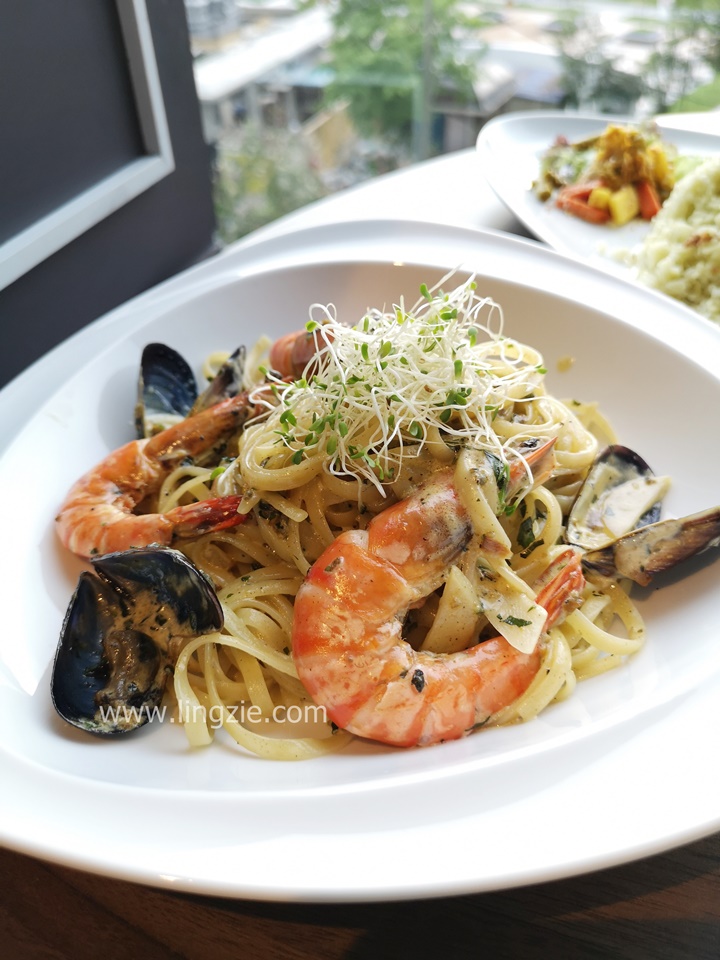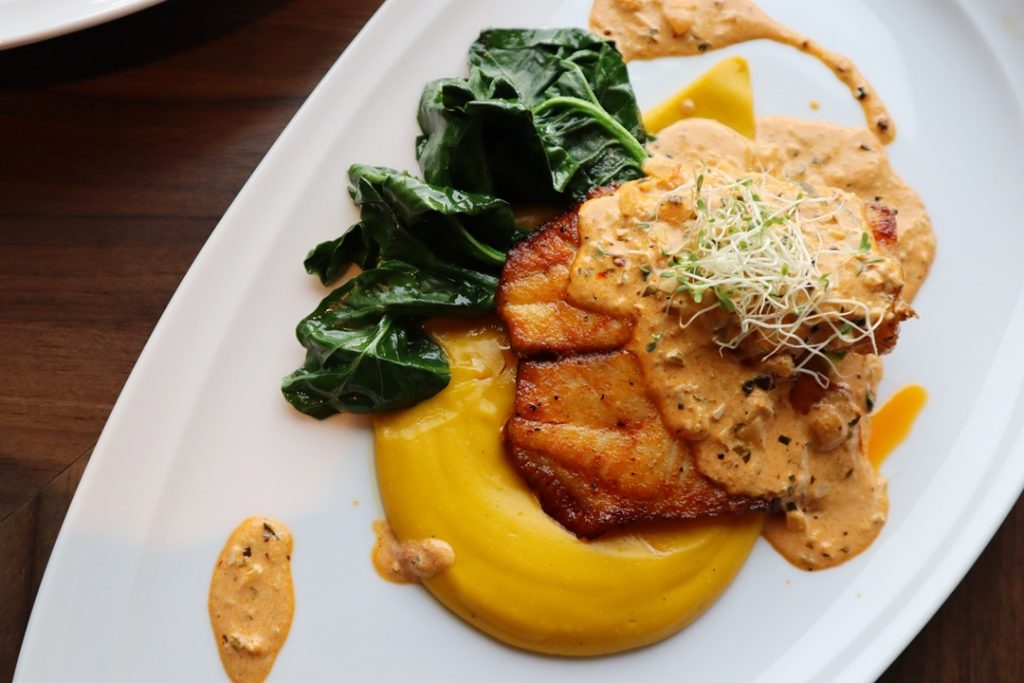 Meanwhile, I thoroughly enjoyed the Shellfish Pasta which was creamy and flavourful but not greasy. The pan fried Fish Fillet with pumpkin puree made for a light and easy main to eat.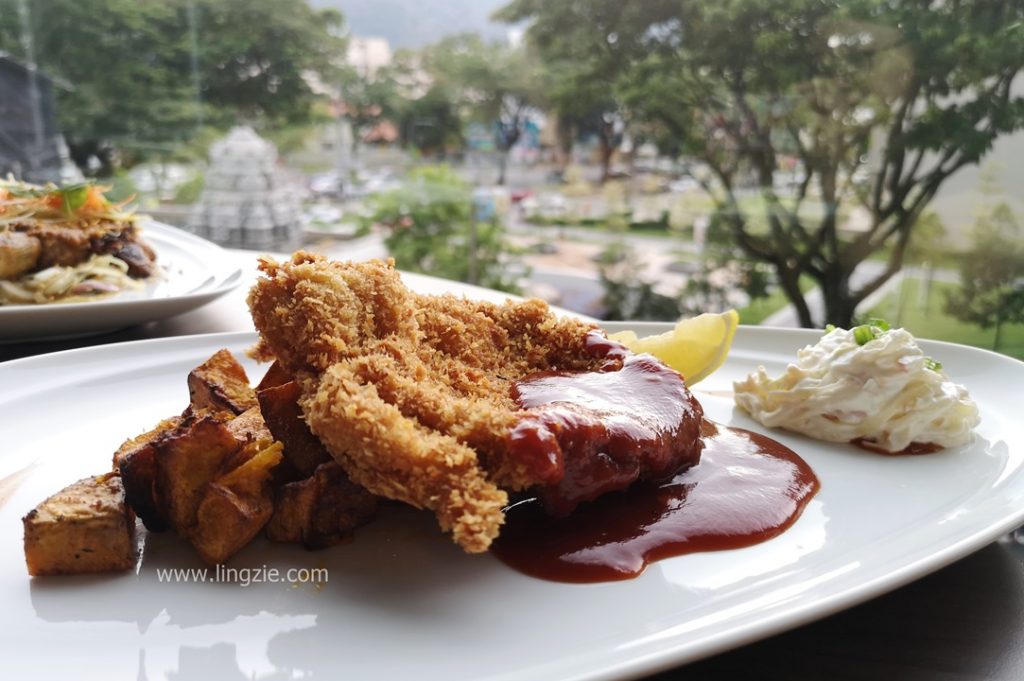 The classic crispy Chicken Schnitzel from Menu 5 was a joy to tuck into, paired well with a citrus barbeque sauce and tangy cabbage slaw.
Main course options for Menu 5 – Chicken Schnitzel, Tom Yum Fried Rice, Sweet & Sour Fish Fillet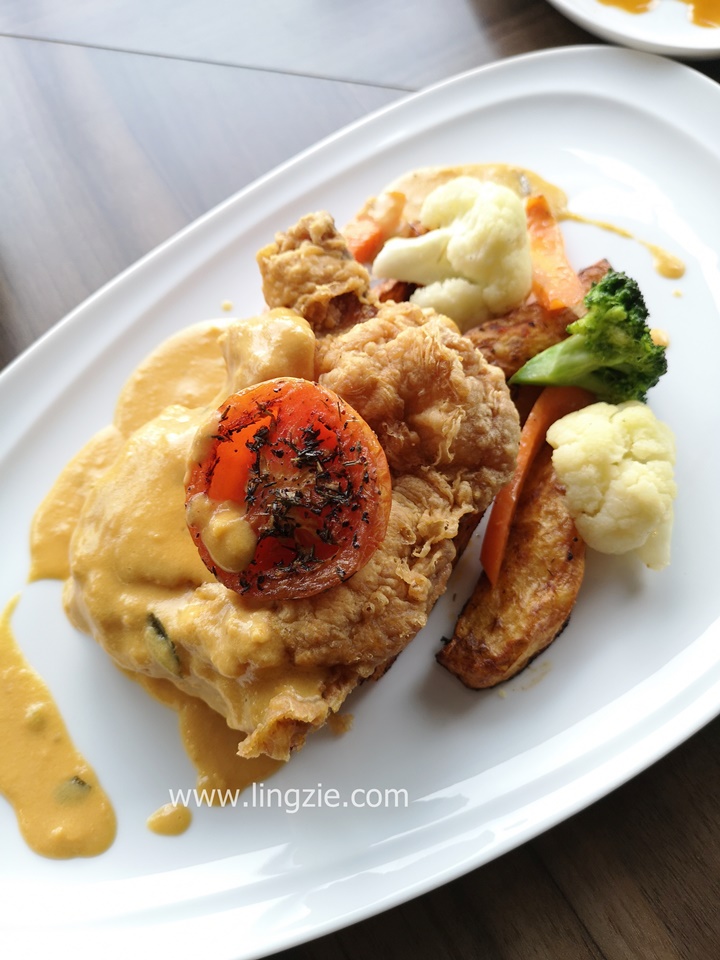 SPOON's set lunch menu doesn't forgo trend as it includes the very trendy Salted Egg in their Chicken Chop. This dish was a crowd pleaser as everyone dug the crispy skin and the delectable salted egg yolk flavour.
Main course options for Menu 6 – Salted Egg Chicken Chop, Catch of the Day, Linguine Pasta
Main course options for Menu 7 – Pan Seared Chicken, Claypot Noodle, Honey Soy Fish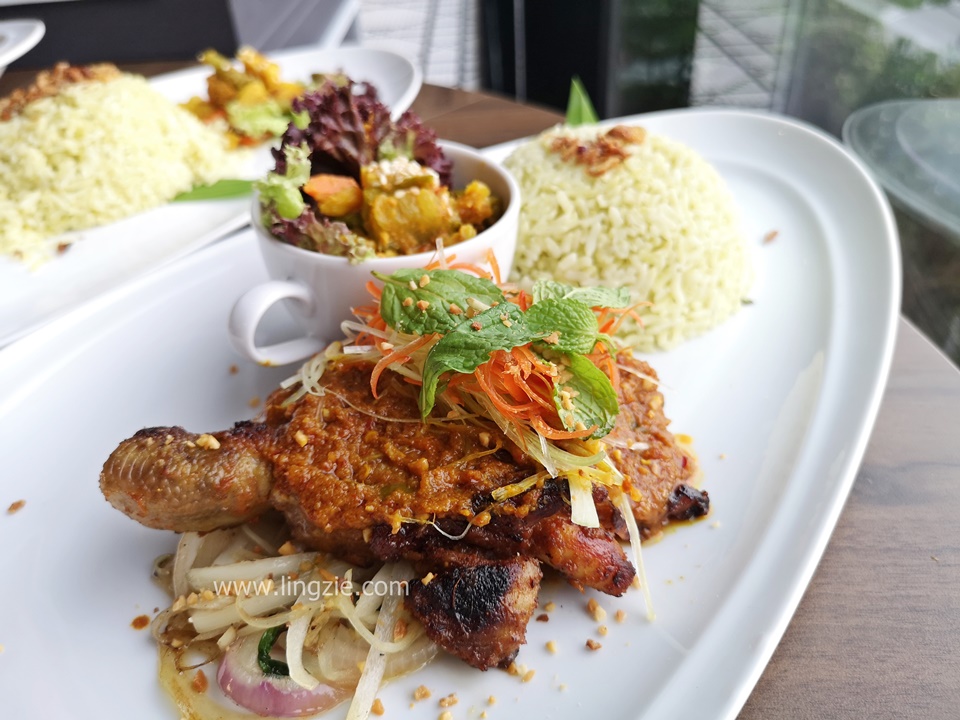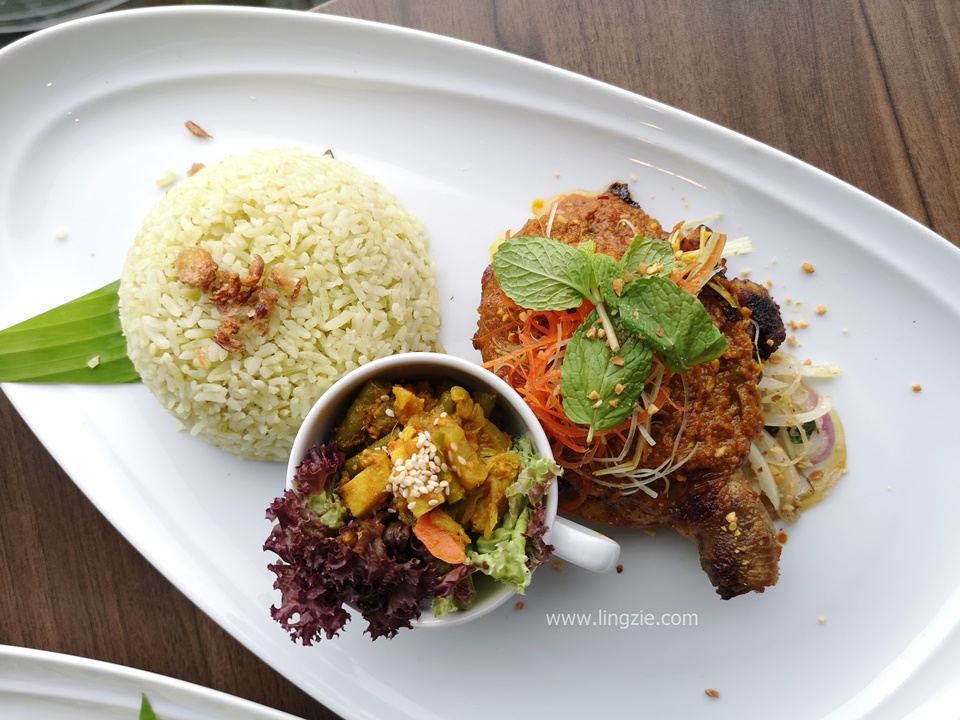 The Nyonya Chicken Rendang from Menu 8 did not disappoint. Served with coconut pandan rice and pickled vegetable, this was a commendable rendition of a local delight.
Main Course options for Menu 8 – Nyonya Chicken Rendang, Mee Goreng Mamak, Linguine Alle Vongole
Finally, for dessert, we had the Green Velvet Cake from Menu 2. Other dessert options include Black Glutinous Rice Porridge, Chilled Longan & Sea Coconut, Pandan Kaya Cake, Green Bean Sago, Red Velvet cake, Bubur cha cha and Sago Gula Melaka.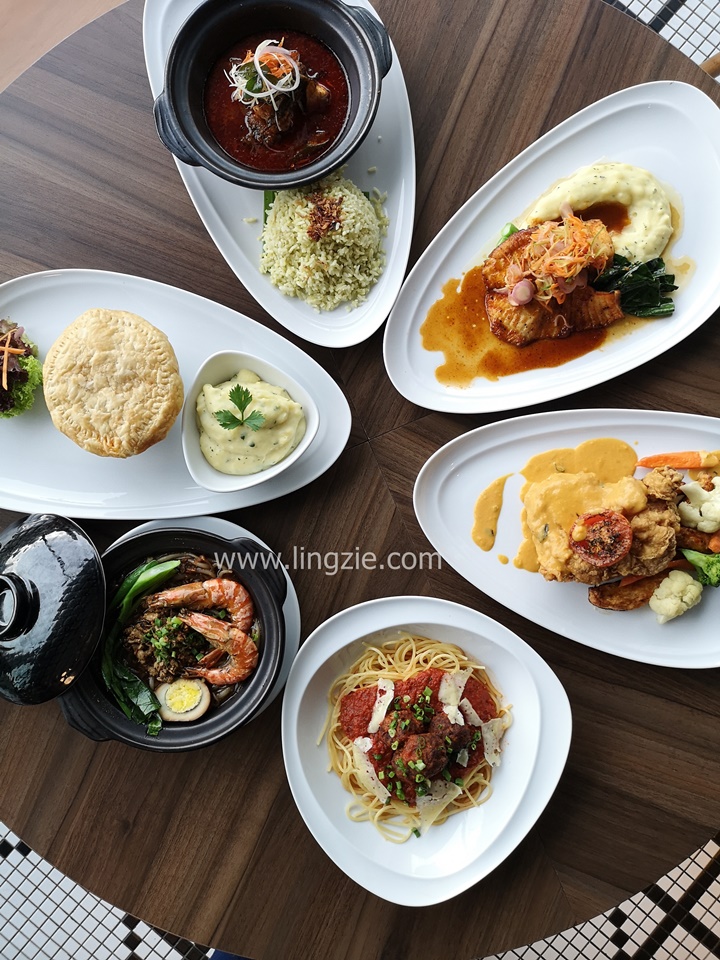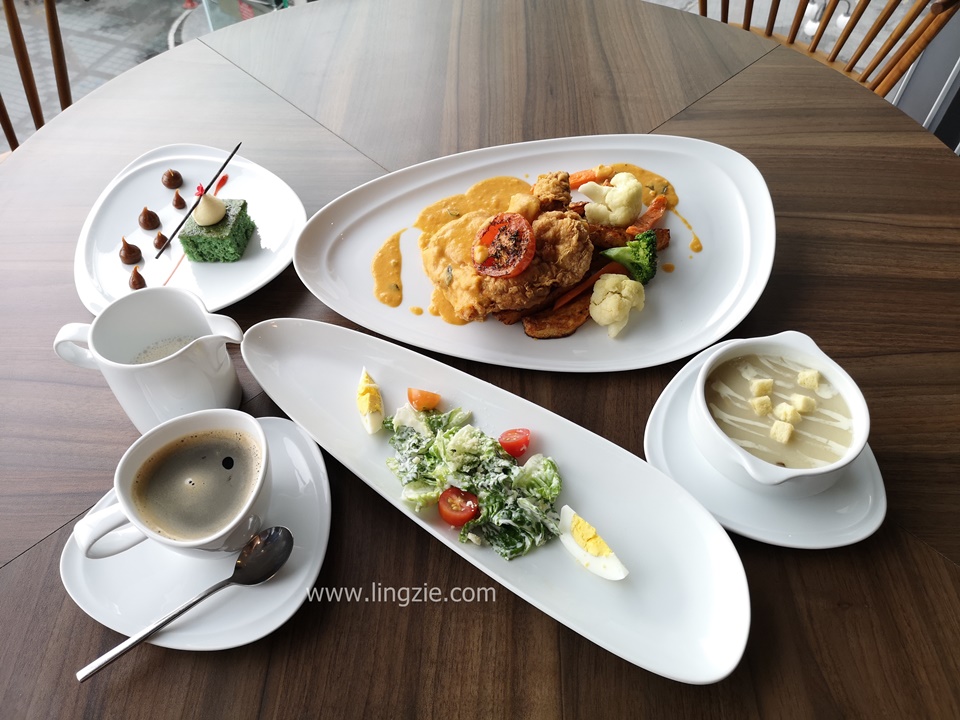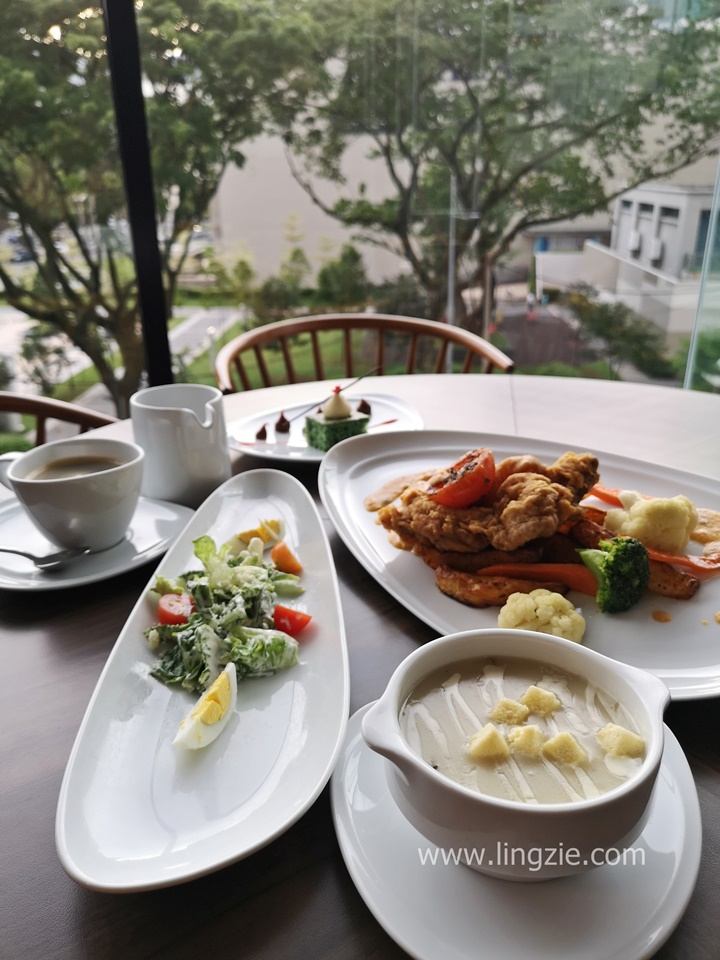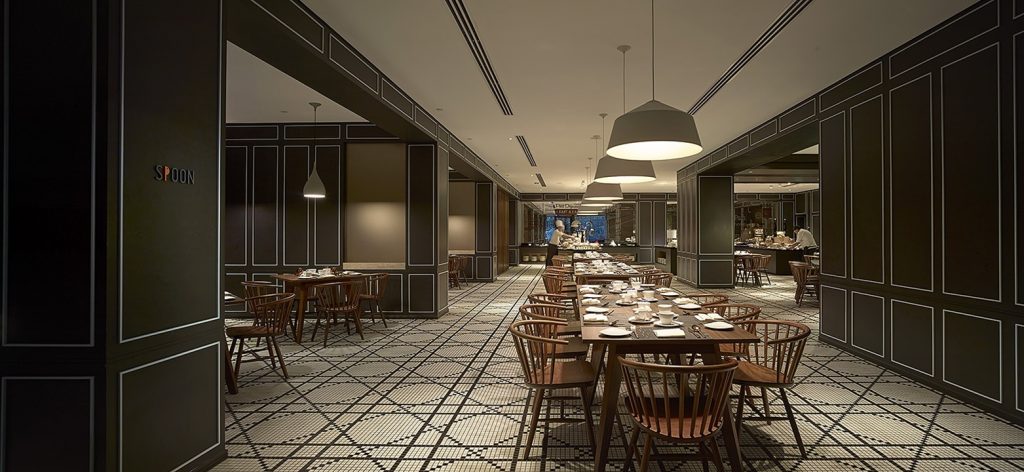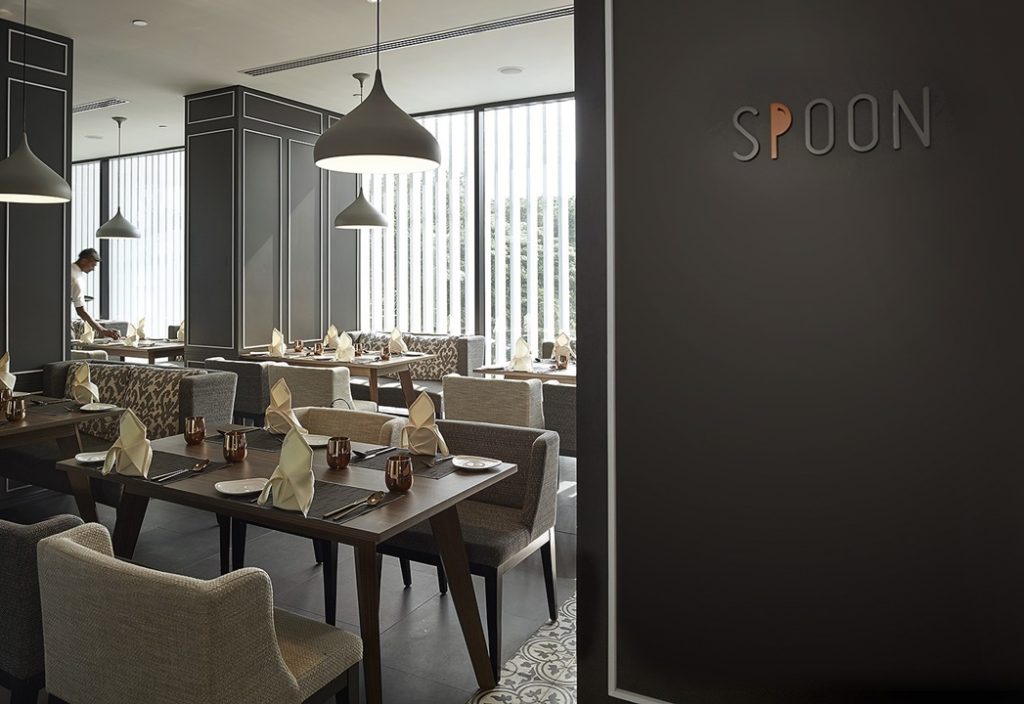 SPOON's Set Lunch Menu RM25nett
Available daily from 12pm-3pm, Level 2
G Hotel Kelawai
2 Persiaran Maktab, 10250 Georgetown, Penang
TEL: 04-219 0000