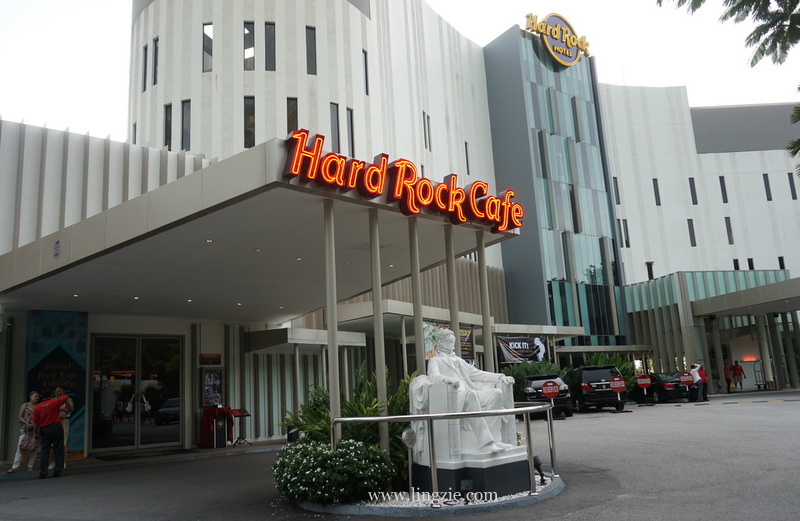 Hard Rock Cafe is no stranger to the Penang dining and rock & roll scene. Housed within the same vicinity as Hard Rock Hotel, Hard Rock Cafe is a firm favourite for hearty American style dining with great music.
This June & July, Hard Rock Cafe brings diners around the world on their World Burger Tour featuring Legendary Burgers as well a new line of cocktail and mocktails to complement the burgers.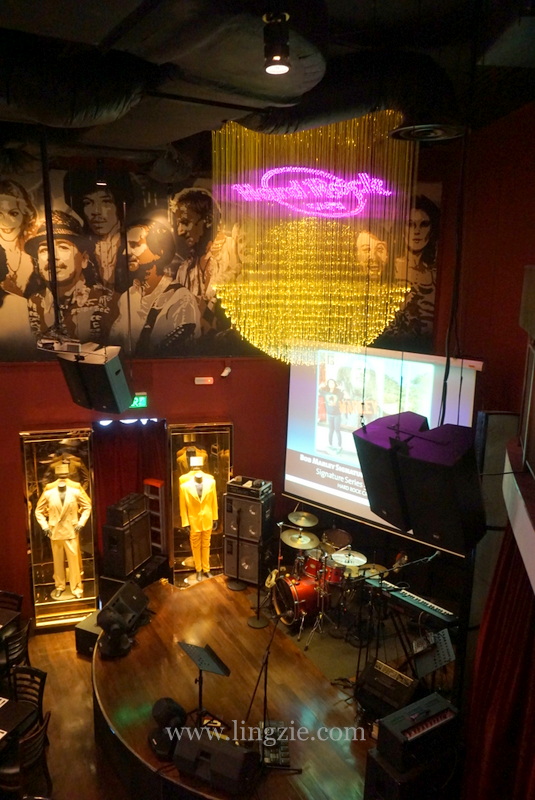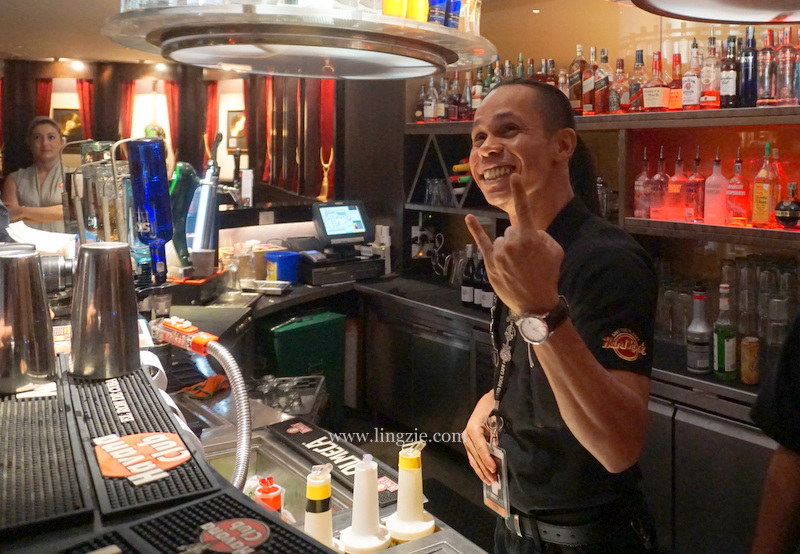 Hard Rock Cafe's friendly bartender & cocktail specialist 🙂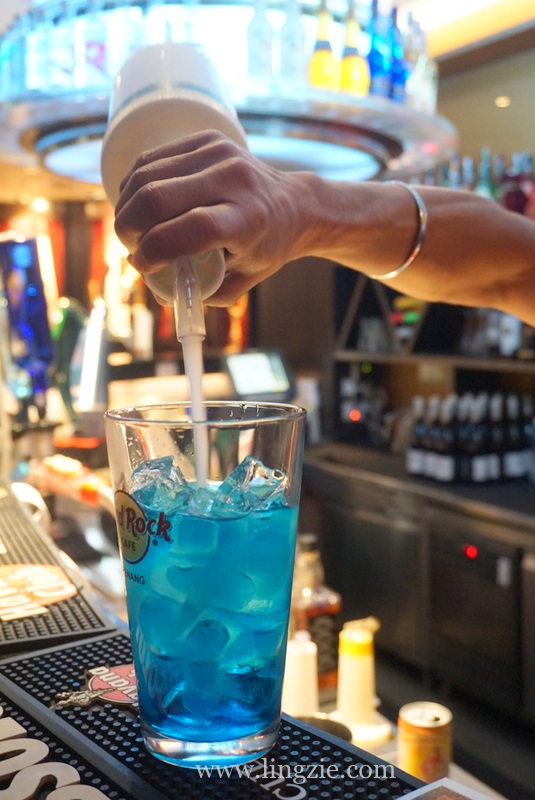 Sweet & Fiery in the making
Sweet & Fiery features a mix of Absolut Peppar Vodka, Canton Ginger Liquor, Blue Curacao, Ginger Beer & Lemonade, garnished with red pepper. This zing-y drink is an interesting one with a hint of heat at the end.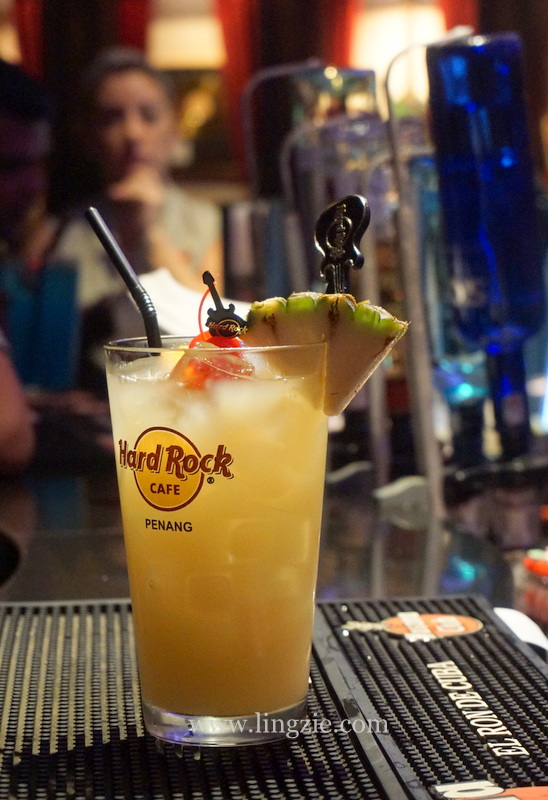 All Jacked Up
All Jacked Up features Jack Daniel's Tennessee Honey, Jack Daniel's Tennessee Whiskey, Sailor Jerry Spiced Rum, PJ, Orgeat & Lime Juice. I found this drink to be very tropical in flavour. Best paired with the Jamaican Jerk Burger.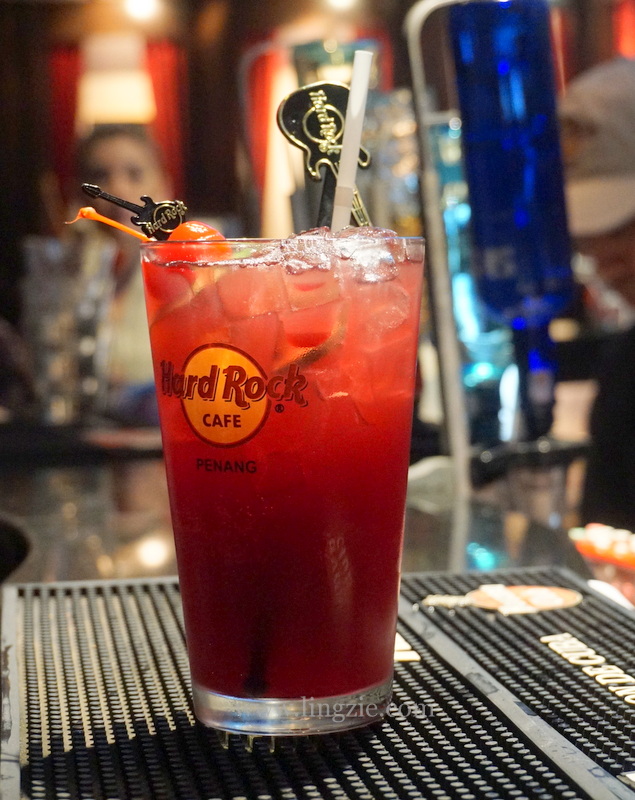 Black Cherry Melonade
Black Cherry Melonade is a mocktail which features a mix of Black Cherry Real and Monin cucumber and topped with ginger beer. The taste of the Monin cucumber shines through and makes for a refreshing drink.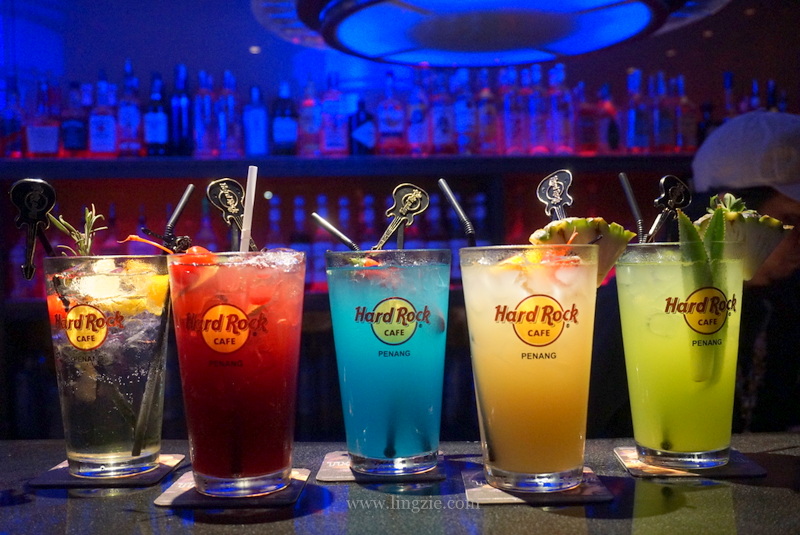 Full Line up of Cocktails & Mocktails to complement the Legendary Burgers (L-R)
Crisp Sipper – RM58Nett Without Pint Glass/ RM130Nett With Pint Glass
Black Cherry Melonade – RM29Nett Without Pint Glass/ RM85Nett With Pint Glass
Sweet & Fiery – RM58Nett Without Pint Glass/ RM130Nett With Pint Glass
All Jacked Up – RM58Nett Without Pint Glass/ RM130Nett With Pint Glass
Melonpalooza – RM58Nett Without Pint Glass/ RM130Nett With Pint Glass
Crisp Sipper features Hendrick's Gin, monin cucumber, lemon, orange & raspberry garnished with rosemary and thyme. An interesting cocktail to try for sure.
Melonpalooza meanwhile was created to go with the Greek Burger and features a mix of Midori Melon Liquer, Malibu Rum, Hard Rock's house made sour-mix and PJ. Garnished with slices of strawberry and pineapple
All cocktails & mocktail come with an option to purchase with limited edition Hard Rock Cafe pint glass which makes a great memorabilia.
Moving on to the main event – the Legendary Burgers! This time round, the World Burger Tour features EIGHT different and exciting burgers from around the world. Let's take a look shall we?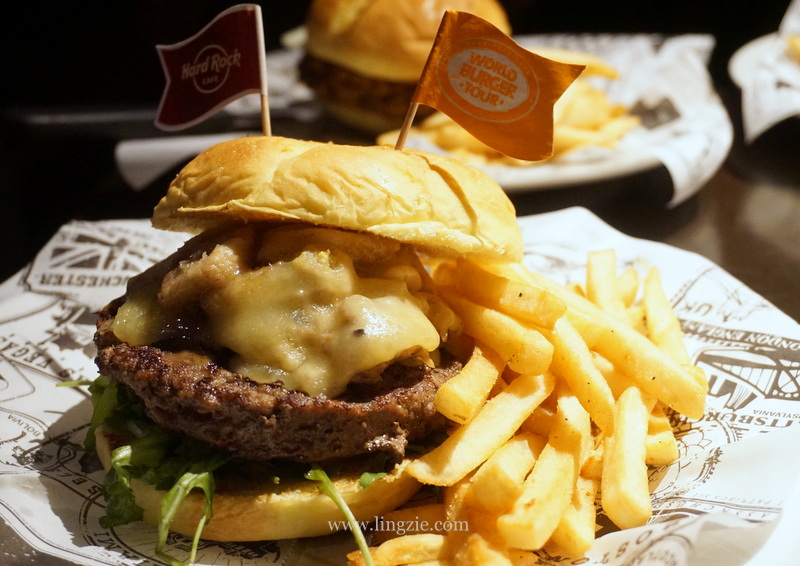 Cuban Burger, Miami USA RM65Nett
The Cuban Burger features a tantalizing twist with mojo marinated pulled chicken, sweet plaintain slices, pickles, yellow mustard and melted Swiss cheese. Served with a side of golden fries and Cuban dipping sauce.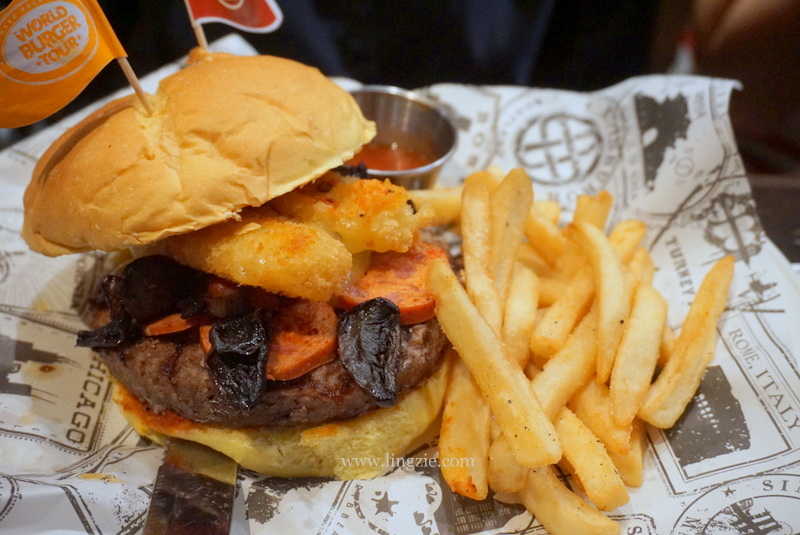 I Love NY Burger, New York USA RM65Nett
The I Love NY Burger is a marriage of two American favourites – burgers & pizza! I totally enjoyed this union with features pepperoni, fried mozzarella cheese, sauteed mushrooms and pizza sauce. And of course not forgetting the thick juicy beef burger patty!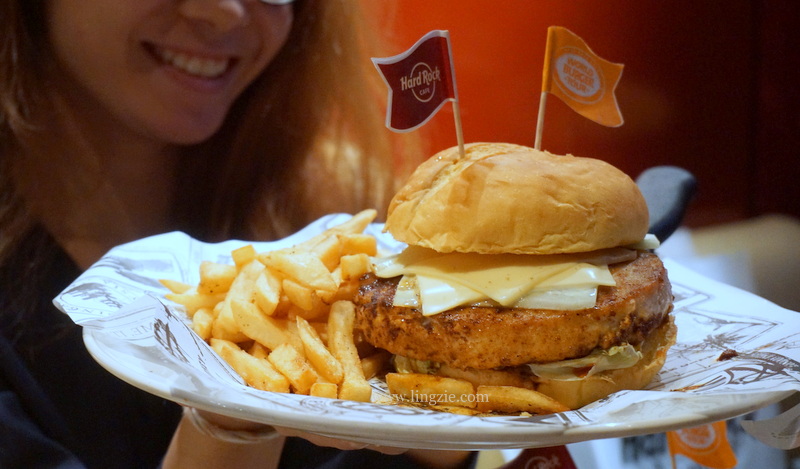 Tandoori Chicken Burger, Mumbai India RM65Nett
The Tandoori Chicken Burger was well received all round, with familiar tandoori flavours permeating through the chicken patty. The addition of Monterey Jack cheese and mint mayo makes for a well balanced burger. One of my favourites of the night.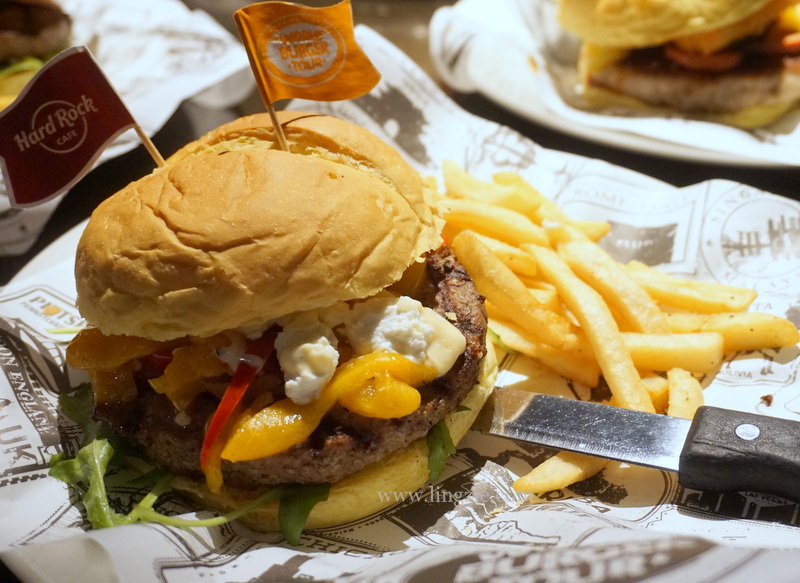 El Toro Burger, Barcelona Spain RM65Nett
The El Toro Burger features a red pepper Romesco sauce which goes well with the beef burger patty. Topped with roasted vegetables, crumbled goat cheese and arugula. Thankfully the goat cheese was not too overpowering for me and I loved addition of the roasted vegetables too!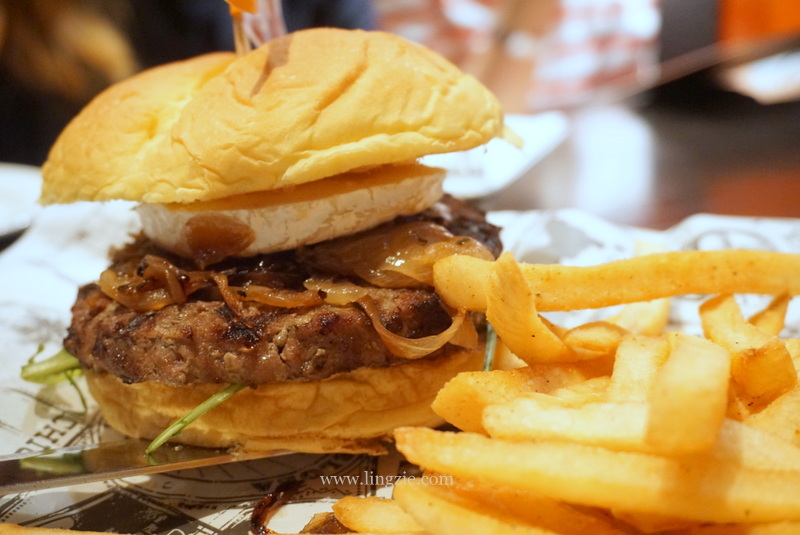 Hollywood Burger, Hollywood USA RM65Nett
Next, the Hollywood Burger stole my heart. With a combination of juicy beef patty, slightly melted brie cheese, sweet & fragrant caramelized shallots, garlic aioli and arugula – it's as though the chefs at Hard Rock Cafe read my mind and put my favourite things to eat into a burger! The flavours were awesome!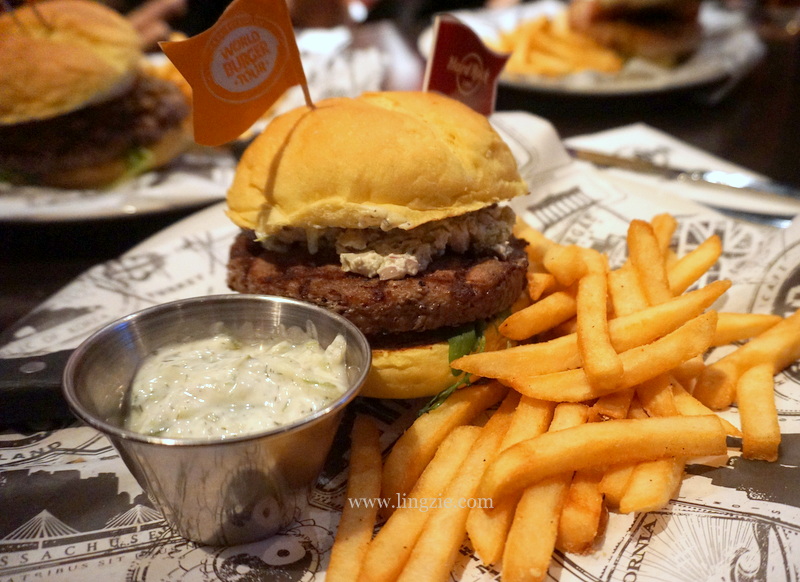 Greek Burger, Athens Greece RM65Nett
For something a lil' more exotic, we were presented with the Greek Burger. I was excited to try this as I love feta cheese and tzatziki sauce! The burger was pretty good with the tzatziki sauce lightening up the flavours.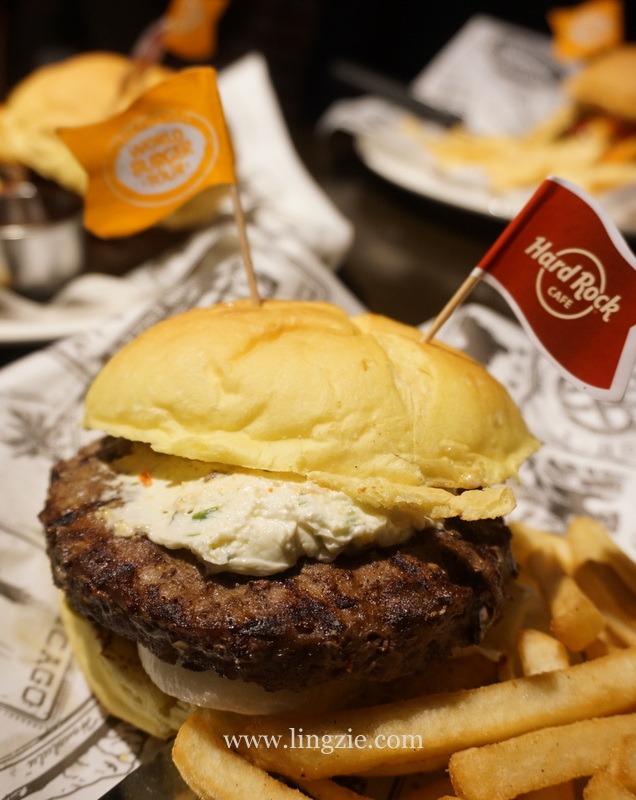 Jamaican Jerk Burger, Montego Bay Jamaica RM65Nett
The Jamaican Jerk Burger meanwhile features a mix of mango and jalapeno cream cheese and jerk mayo, banana & peppers. I couldnt quite discern the jalapeno flavour in this concoction, perhaps I was looking for something more spicy? Nevertheless an enjoyable burger.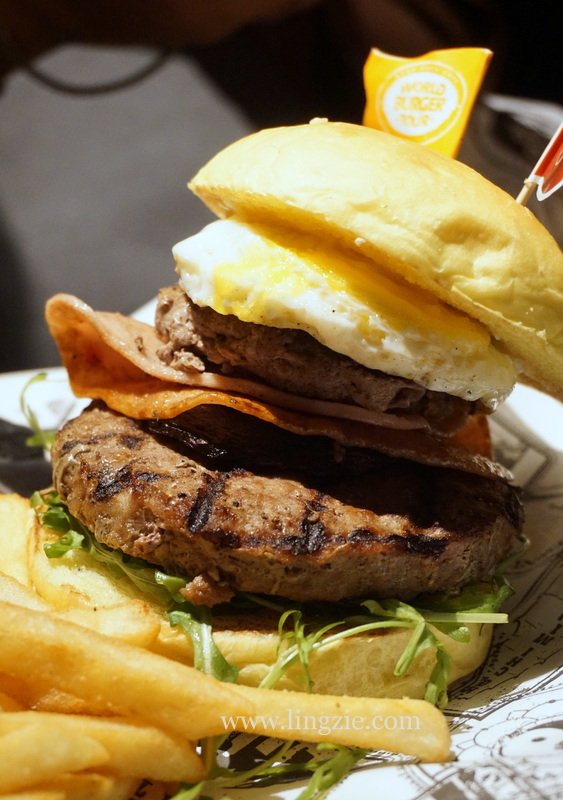 English Breakfast Burger, London England RM65Nett
Finally, the English Breakfast Burger arrives looking the most majestic of all. A super tall burger with grilled Portobello mushroom, breakfast sausage, egg, tomatoes and sliced ham. I had to deconstruct everything before eating this! It was exactly like the name implies – having English Breakfast together with burger patty and burger bun! 😛
*All burger patties are beef patties except for the Tandoori Chicken Burger, but chicken patties are also available upon request for diners who do not take beef.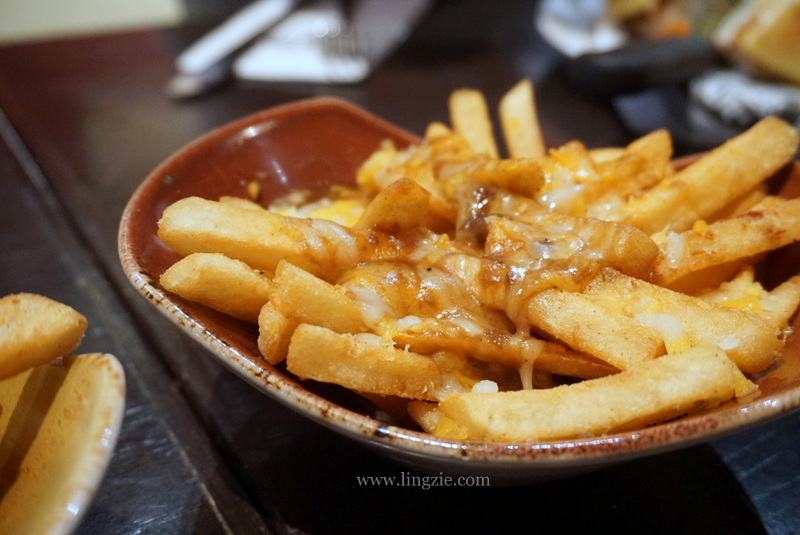 Poutine Fries RM17nett
Hard Rock Cafe also features a yummy sidekick for the Legendary burgers – Poutine Fries features fries topped with Cheddar cheese curds and potato gravy.
There is also an option to top up RM5nett for Chimicurri Mayo and Herb &Garlic dip to go with their savory artisan fries.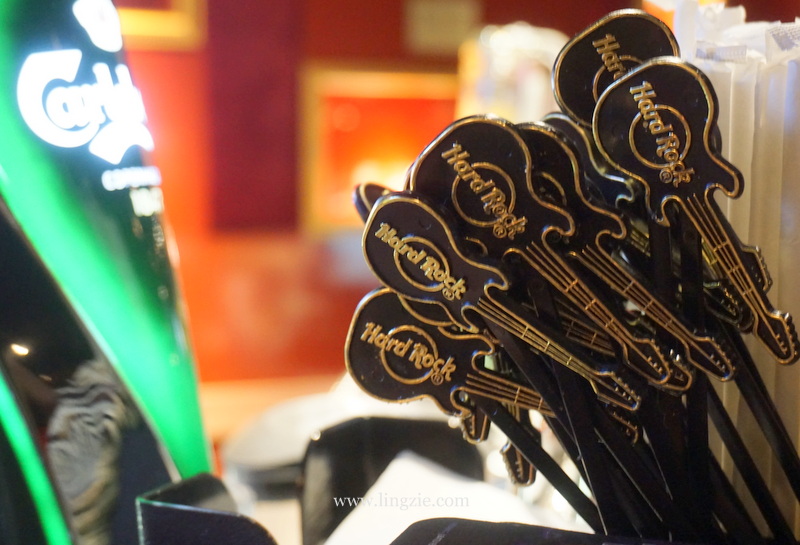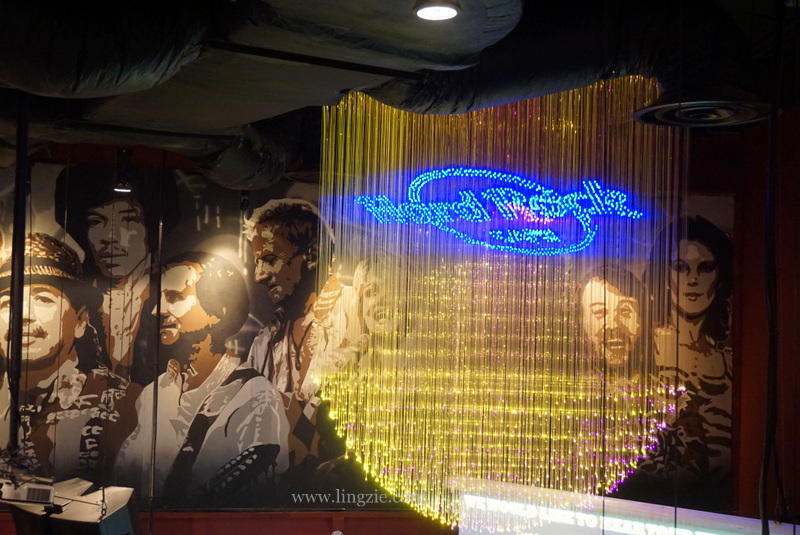 *Many thanks to Hard Rock Cafe for extending this invitation
World Burger Tour 2016 @ Hard Rock Cafe
Batu Ferringhi Beach, 
11100 Penang
TEL: 04- 8868054 (for reservations)