Melaka is a state located at the Southern region of peninsula Malaysia and has long been known as the "historic state" of the coutntry. Thus, it has been attracting a steady stream of visitors both local and international. Melaka's city center was listed as UNESCO Heritage Site since July 2008 further strenghtening its status as Malaysia's "Historical State". Local tourists love visiting Melaka for a quick getaway as there is good mix of the historical sites with modern attractions. Plus, a selection of must eat foods that are unique to Melaka make the city even more inviting. Melaka is a city that never gets old and I personally love visiting this charming place. Here are my top 3 reasons for visiting Melaka for a fun filled and exciting holiday!
There are hotels everywhere you turn
Melaka does not lack in hospitable places for weary travellers to rest their feet after an exciting day of exploring the city. Dotted with hotels, relaxing resorts, charming chalets, nostalgic homestays and flashpacking rentals for the buget conscious, Melaka has it all, which makes it easy for tourists to visit. Some of the hotels in Melaka include Hatten Hotel Melaka (4 Star Hotel), The Sterling, Eco Tree Hotel, Estadia Hotel, La Boss Hotel Melaka and many more. If you are thinking of booking Hatten Hotel Melaka online, you could always try hotel booking using Traveloka because from what I gather, they have great prices on room stays and plenty of hotel deals!

Hatten Hotel Melaka (Image Source: Hatten Hotel Melaka's official website)
Hatten Hotel Melaka Junior Suite (Image Source: Hatten Hotel Melaka's official website)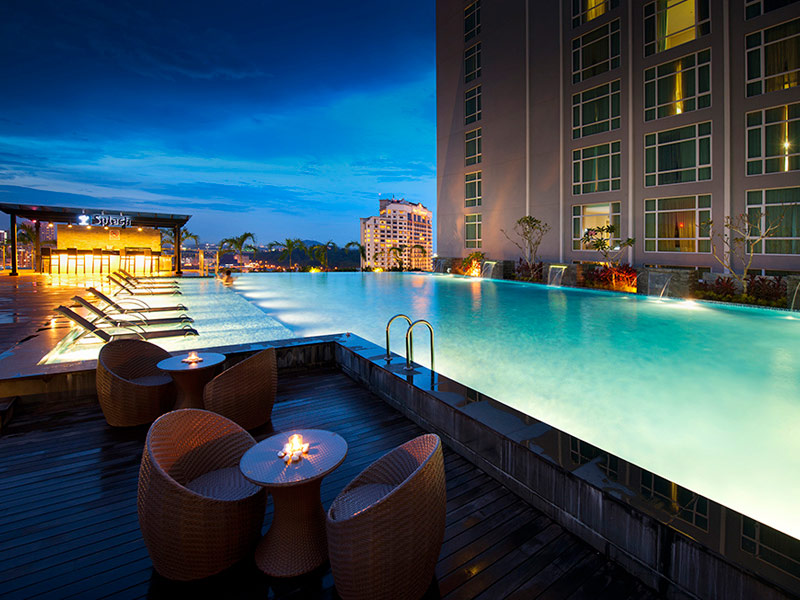 Hatten Hotel Melaka Splash Pool (Image Source: Hatten Hotel Melaka's official website)
The food is to die for
It is probably no secret that Melaka is a haven for foodies. There are plenty of foods that are unique to Melaka which make it a must eat when visiting the city! The lively food scene here largely has Peranakan influences due to the marriage of early Chinese settlers with the local Malay dwellers giving birth to a rich and historically unique Baba & Nyonya culture. Having also been conquered by the Portuguese in 1511, some Portugese influences are also present in the food and architecture of the city.
Jonker Street is by far the most popular destination in Melaka as it offers an array of delicious eateries and quaint gift shops. Famous eats around the Jonker Street vicinity include Chung Wah Chicken Rice Ball, Jonker 88 for Chendol doused in Melaka's super fragrant Palm Sugar (gula melaka), East and West Rendezvous for Nyonya Dumplings and Chendol, Lung Ann Refreshment Kopitiam for an old school 'kopi O' and homemade kaya on toasts paired with soft boiled eggs. And of course not forgetting the Jonker Street Night Market which is opened from Fridays-Sundays 6pm onwards for a pleathora of street food, clothes, accessories and knick knacks.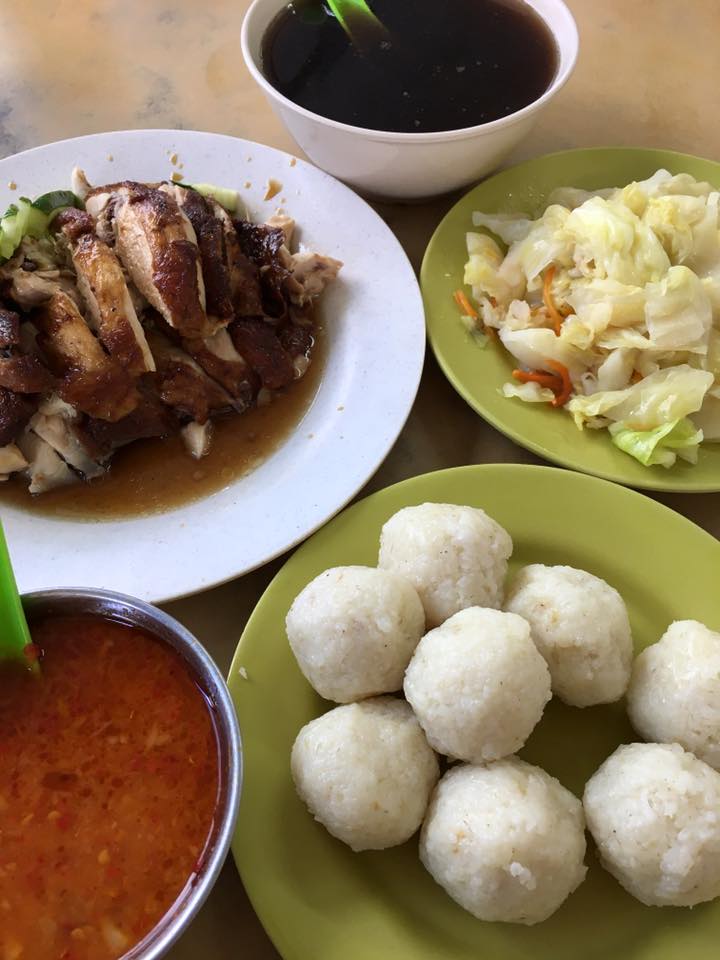 Melaka's signature Chicken Rice Balls
For something a lil off the beaten track, one can also hop over to Jalan Bunga Raya for the famous Bunga Raya Popiah and to Baba Charlie Nyonya Cake at Jalan Tengkera for an array of mouthwatering nyonya 'kueh'.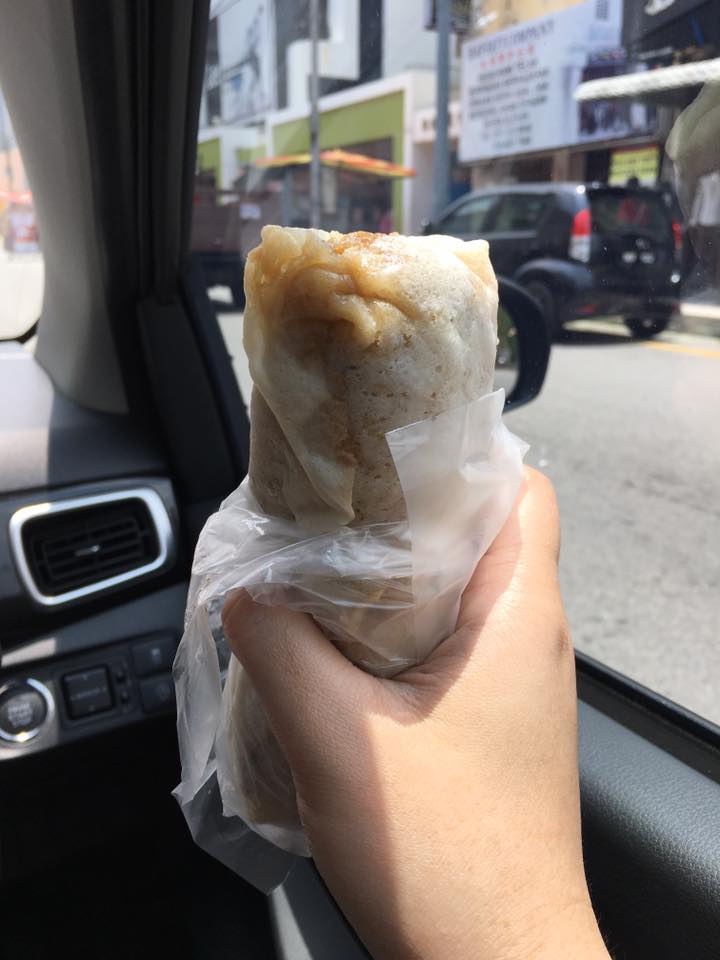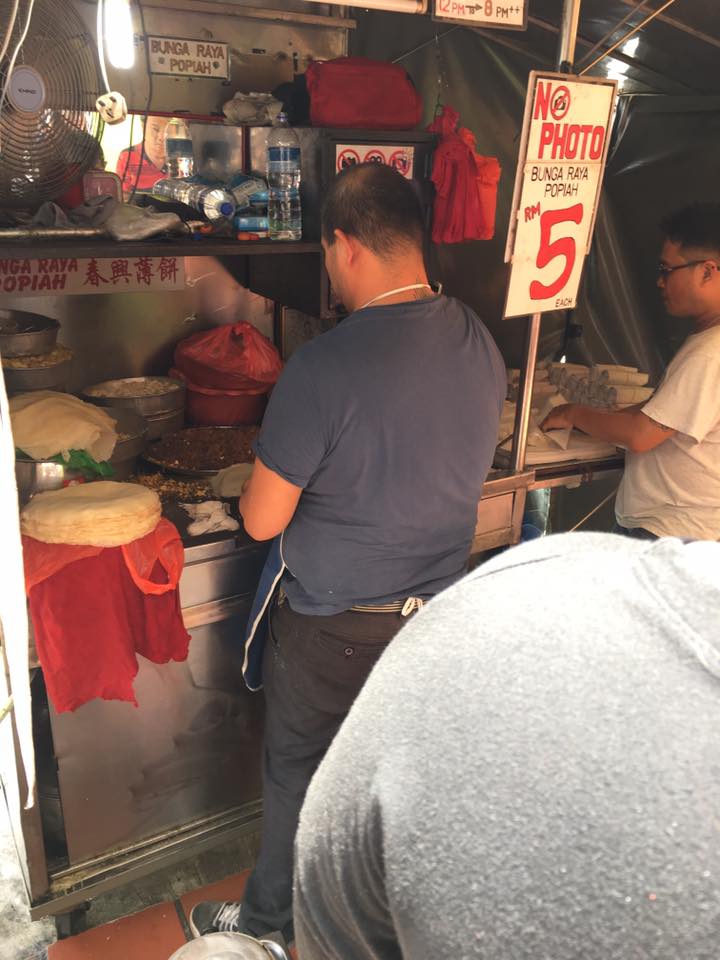 History, culture and architecture
Melaka is indeed a place where many cultures collide. Resulting from its early colonization by the Portuguese, Dutch and British, and the birth of Baba Nyonya culture, Melaka is rich in historical, cultural and architectural sites that are one of a kind.
A visit to Melaka is incomplete if one misses the iconic red building The Stadhuys, the legacy left behind by the Dutch. It is now a history musuem which charts Melaka's majestic and colorful journey from the great Malay Sultanate to various colonizations to present day.
Another site that is a must see is A Famosa, a fort built by the Portuguese in 1511. The fortress was built overlooking the river and is one of the oldest surviving European remains in South East Asia.
Other interesting attractions include the Baba Nyonya Heritage Musuem, St. Paul Church Melaka, Melaka Sultanate Palace, Portuguese Square and Cheng Hoon Teng Chinese temple.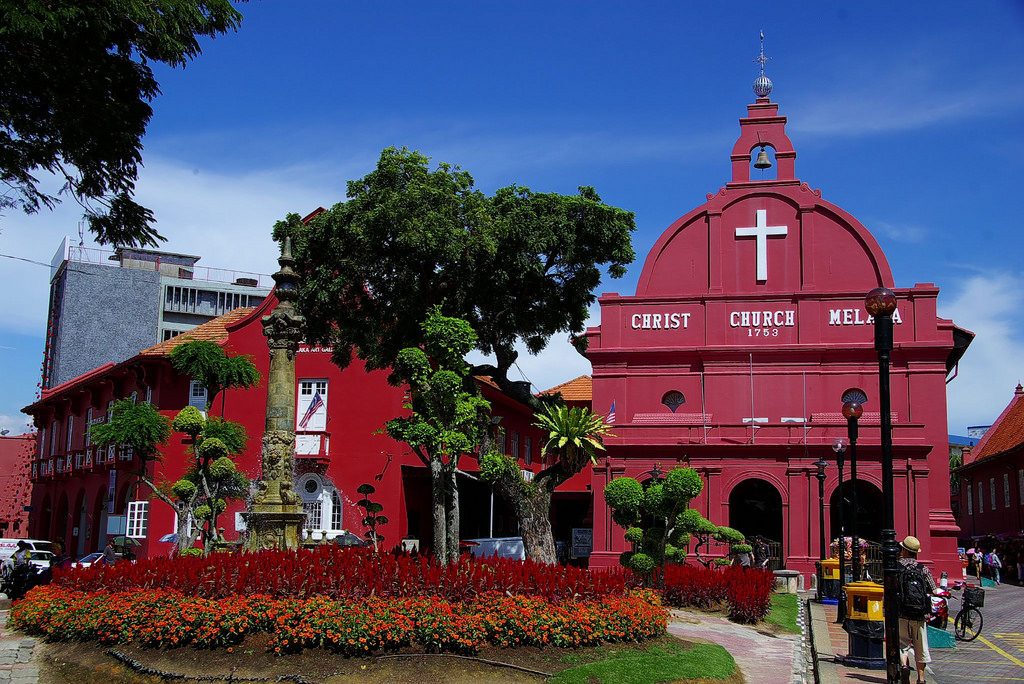 The Stadhuys (Image source: https://www.flickr.com/photos/ultraman0069/)