One of the new outlets in Gurney Plaza is Pasta Mania. Located on the same floor as the cinema, Pasta Mania is where the old CD shop used to be, just outside the gym. Pasta Mania also has another outlet in Pavillion next to J.Co Donuts (which was why it looked familiar to me in the first place!)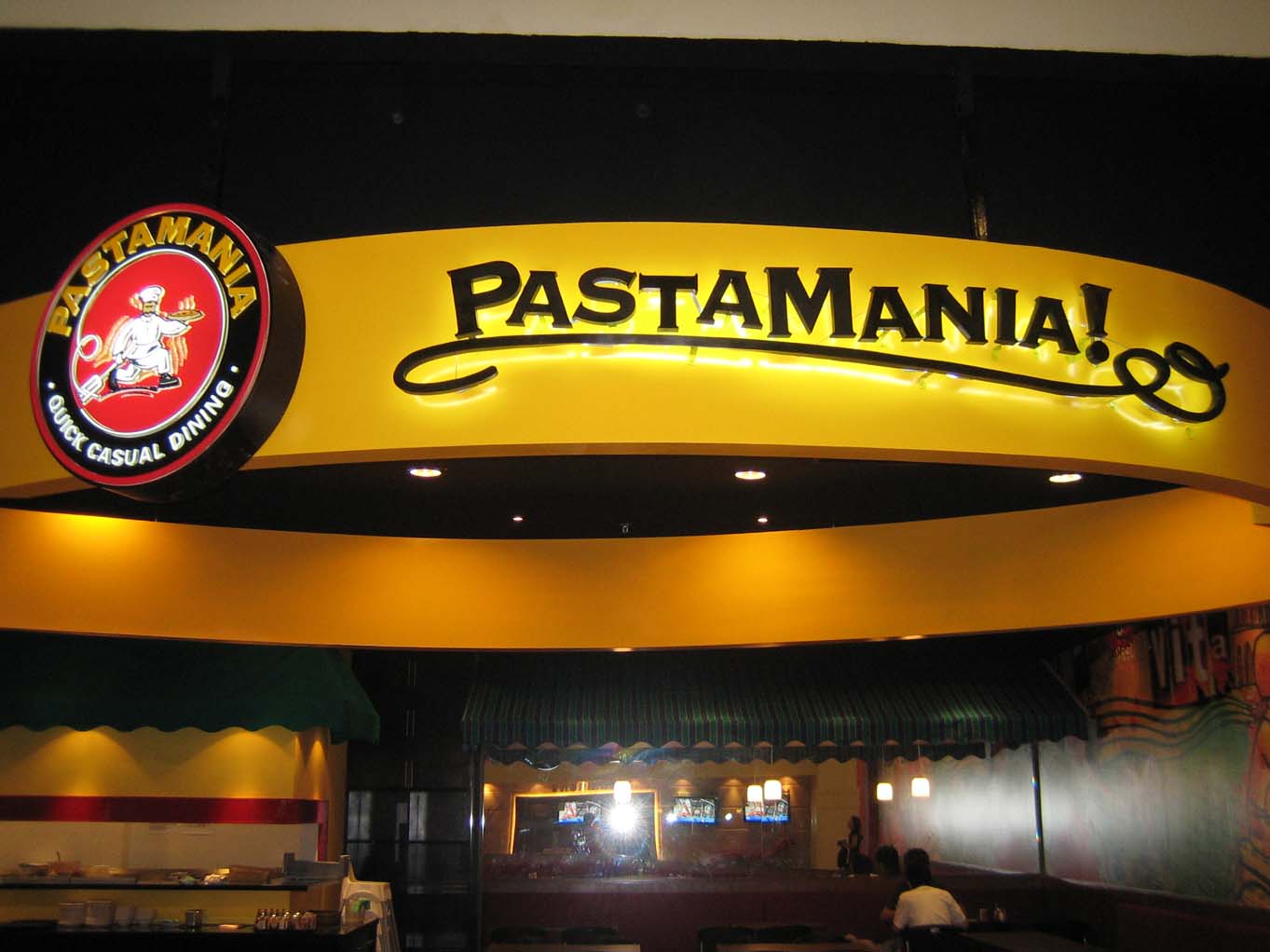 Pasta Mania offers quite a variety of pastas and pizzas and even includes bake rice. After browsing through the menu, we made our way to the self service counter to order. They have the different types of pasta (spaghetti, linguini, farfalle etc) lined up in front of the counter for you to choose. I spotted the Spicy Portobello Pasta (RM13.90) and immediately decided I wanted that simply because I loooooove mushrooms!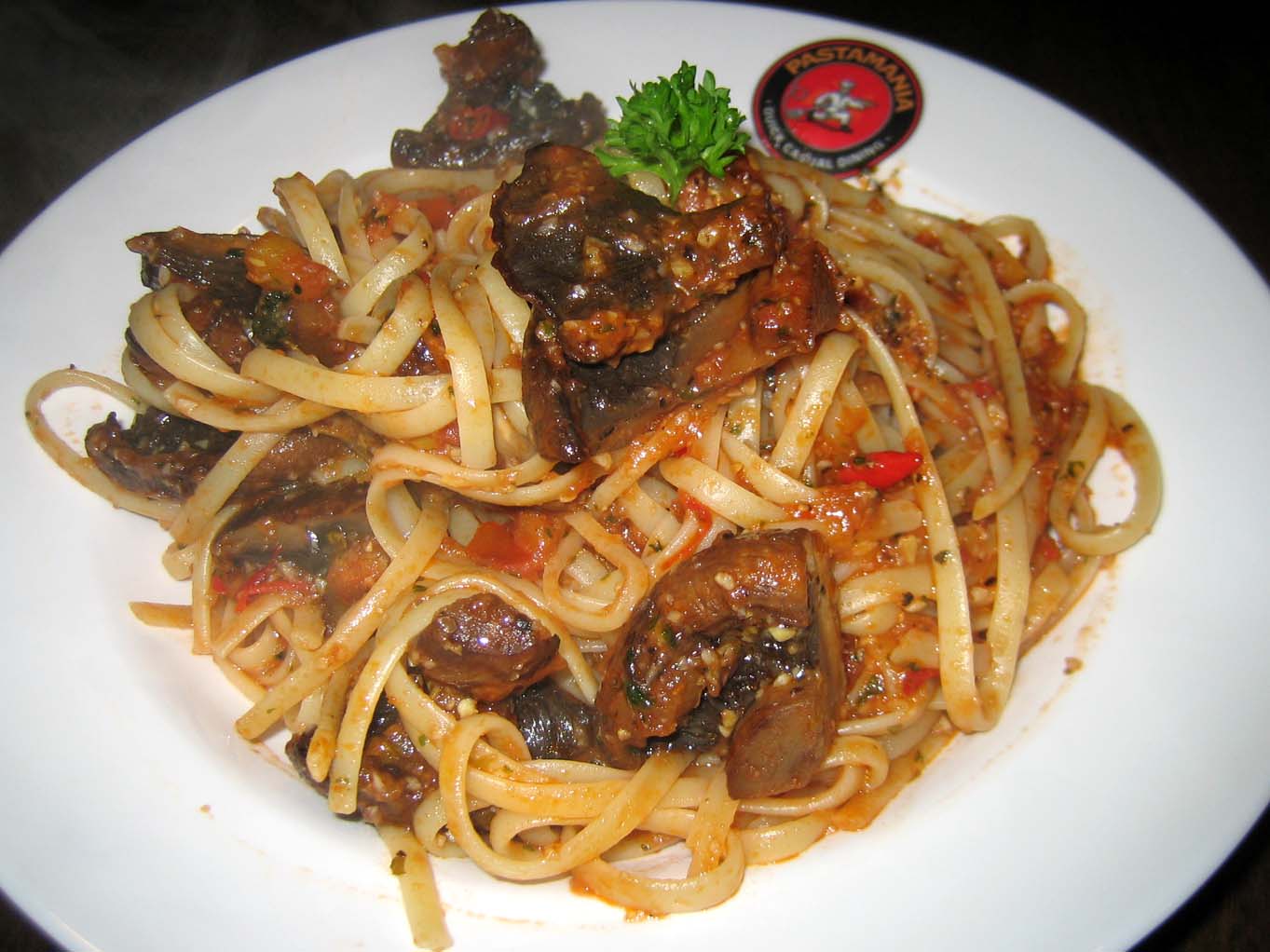 The verdict? It was spicy alright!! Too spicy for me. In fact it was so spicy that it sorta numbed my taste buds and I couldn't really taste the dish. The portobello mushrooms were lovely but I thought they could have given more.
Pasta Mania currently offers free minestrone soup and garlic bread for each main meal ordered, but you have to claim it with one of their promotional flyers. We didn't have them but the waiter gave it to us.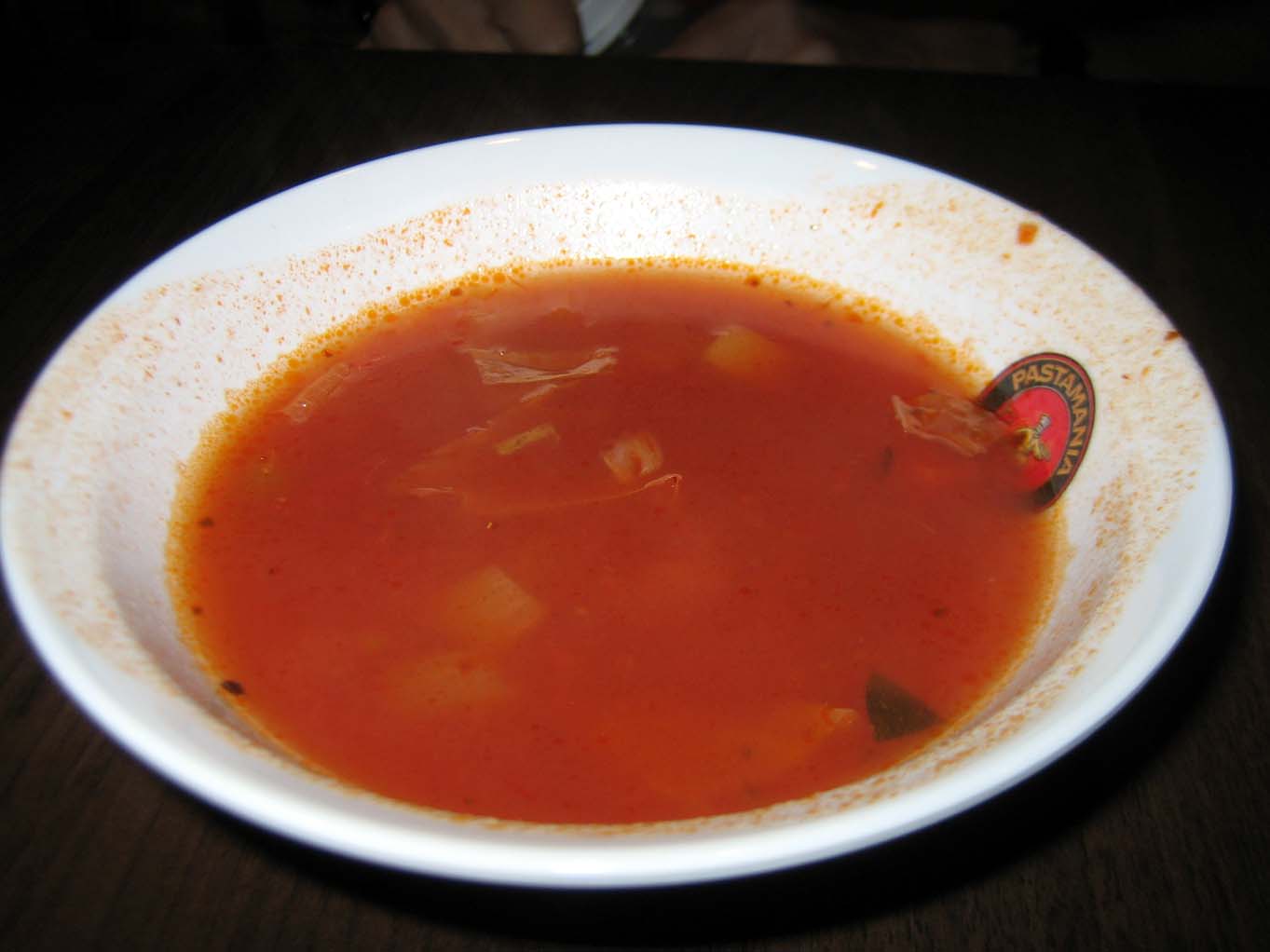 I didn't try the Minestrone Soup but my brother told me not to bother as it tasted like the diluted version of Kim Gary's Borsch soup. The garlic bread thankfully tasted much better.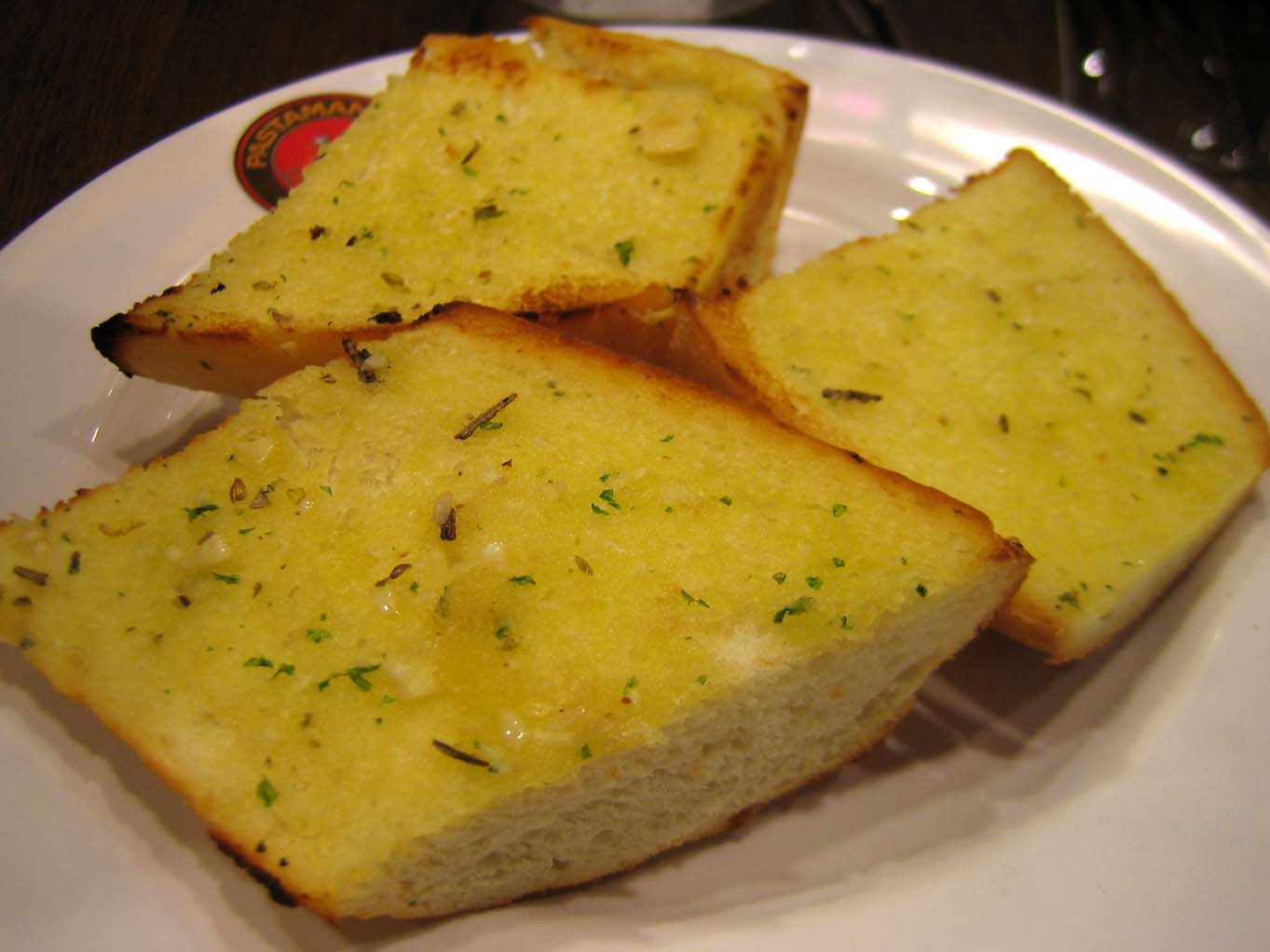 Pasta Mania's pizzas are available in 3 sizes and we ordered the 7 inch Meat Lover pizza (RM14.90) which is slightly bigger than Pizza Hut's small pizza.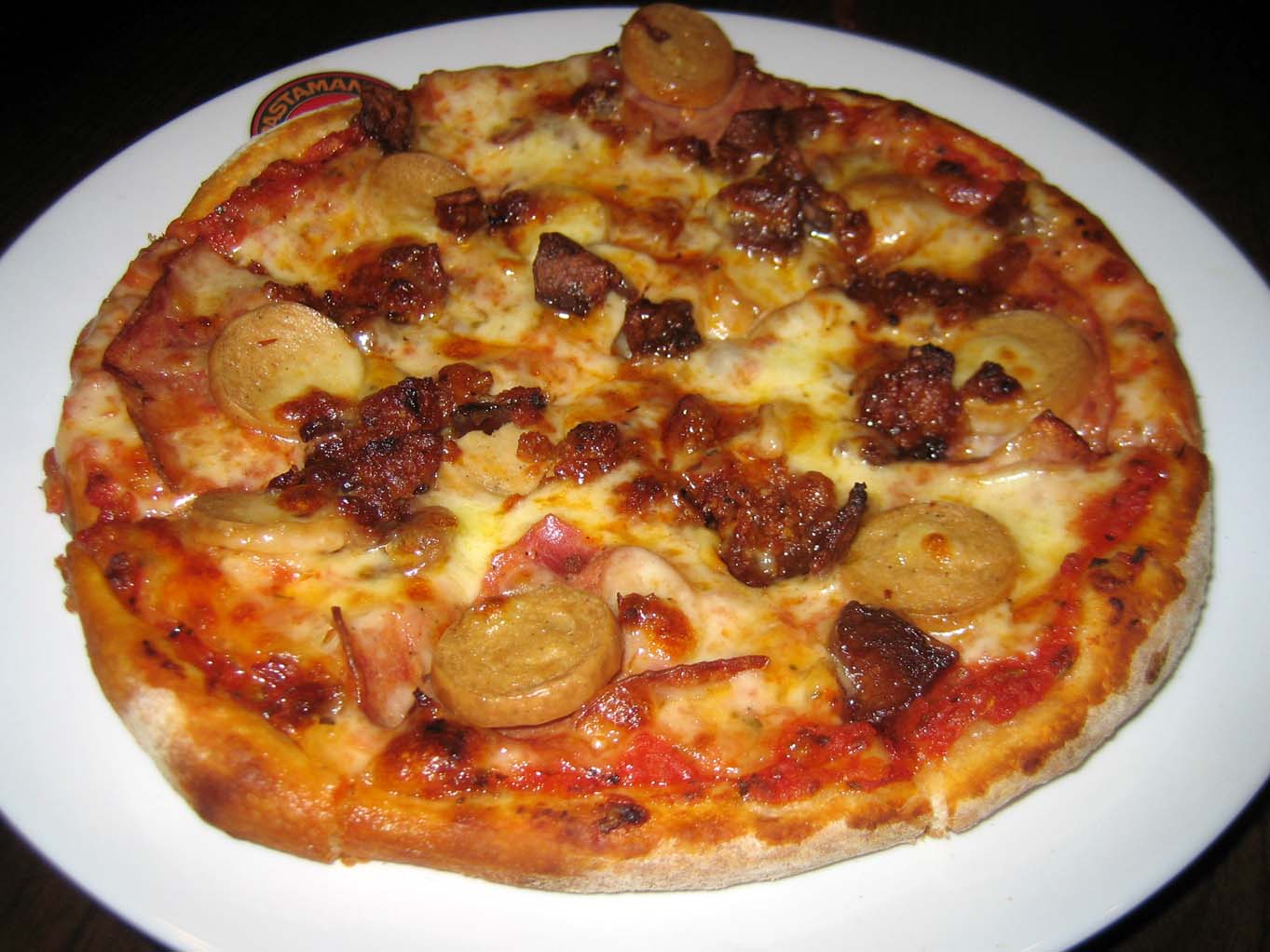 The pizza was much better than the portobello pasta. And the pizza base is not bad either. Rather on the crispy side but not overly thin, plus, they were quite generous with the toppings.
Next up came dessert…the ever popular Tiramisu (RM6)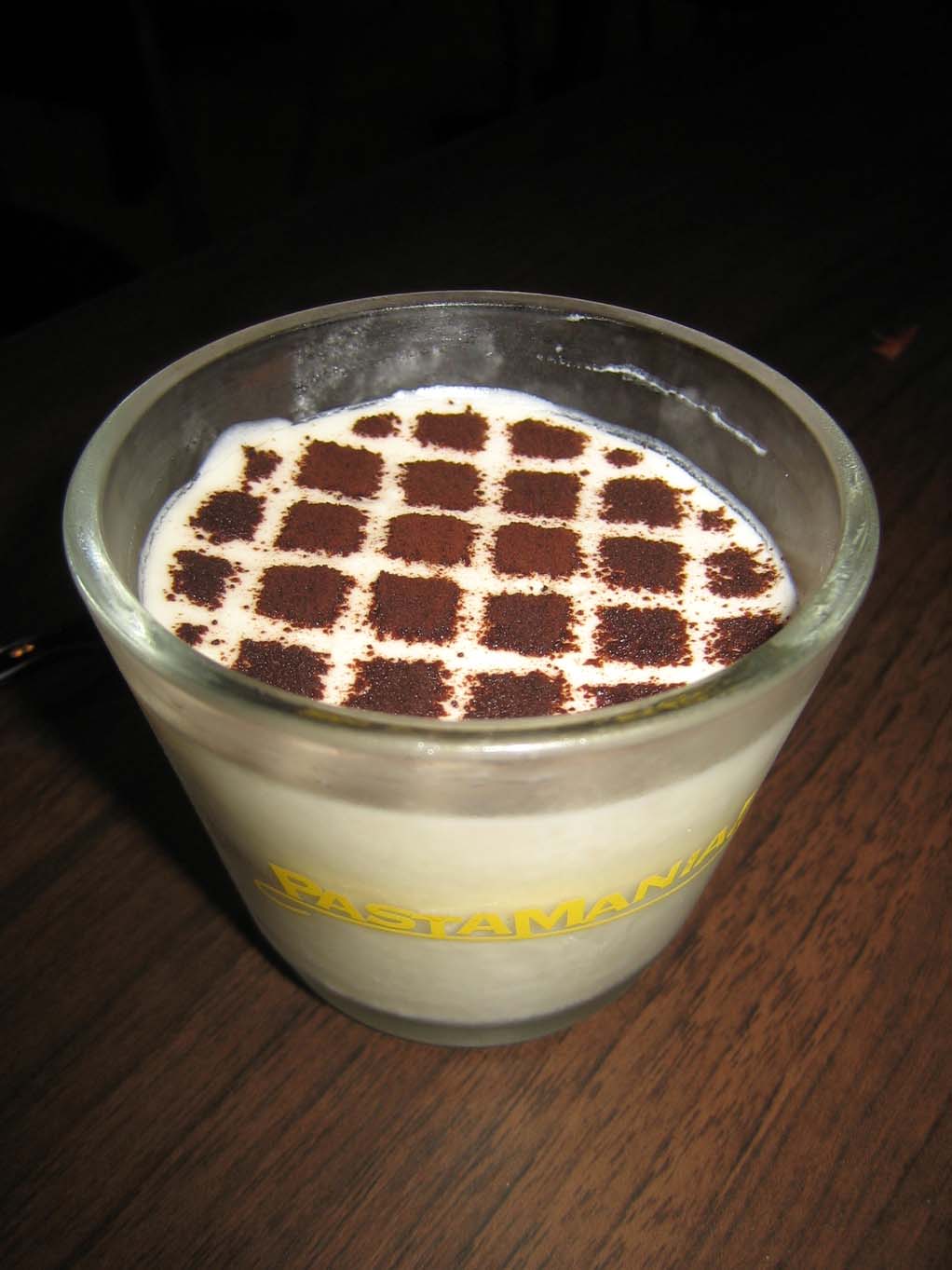 The Tiramisu here comes in a chilled cup. Rather small for RM6. Taste wise, it was not bad but I must say that I did not quite like the bits of nuts they put into it. My ultimate favourite Tiramisu of all time is still the one found at Bella Italia!
I did like this Lime Juice we ordered…
All in all, the bill came up to Rm43.68 (which includes all of the above and another ice lemon tea) I would say that the food here isn't great, but it's not bad either. They do have a lot of other types of pastas and pizzas and I wouldn't mind coming back here again to try more of what they have to offer.