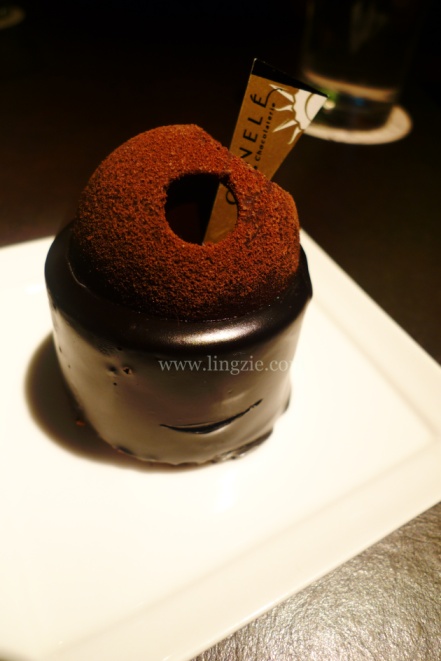 We tried the Jupiter, a visually enticing lil thing. The Jupiter (SGD7) was deeply chocolatey with a lovely smooth chocolate mousse on top of a sponge cake.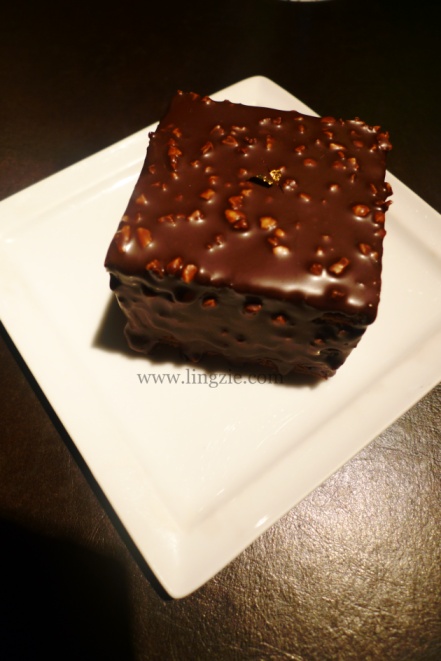 The Caraibe (SGD8.50) showed much promise with its cruncy hazelnut nougatine, which I absolutely adored. Chocolate and hazelnut is such a good combination, no? Definitely reminds you of Ferero Rocher, but a lil on the sweet side.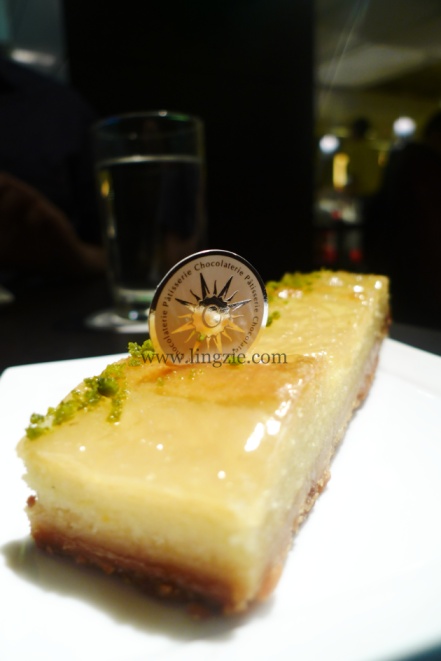 To balance all that chocolate, we picked a Baked Fruit Tart (SGD 5.50) which was pretty good! Would have loved it to be a lil more tangy since it's a lemon based filling. But all in all, was definitely a light and pleasant dessert.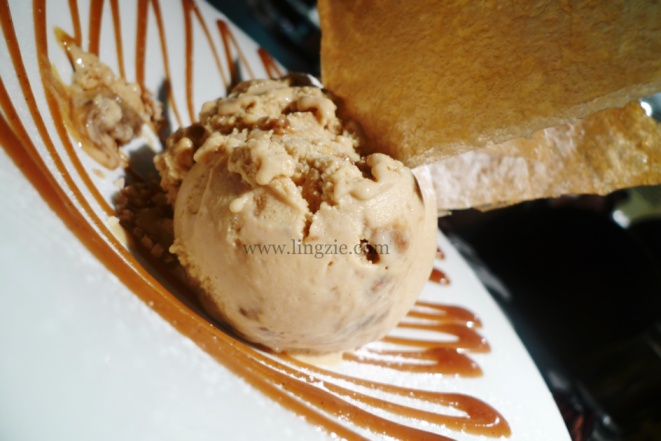 Then the Dessert King suggested we try Canele's ice cream offerings. I was game for it. But what I wasn't expecting was how delicious the Nougatine, SGD 8, would be! In fact, safe to say, for me, the Nougatine actually over-shadowed the previous 3 cakes we tried!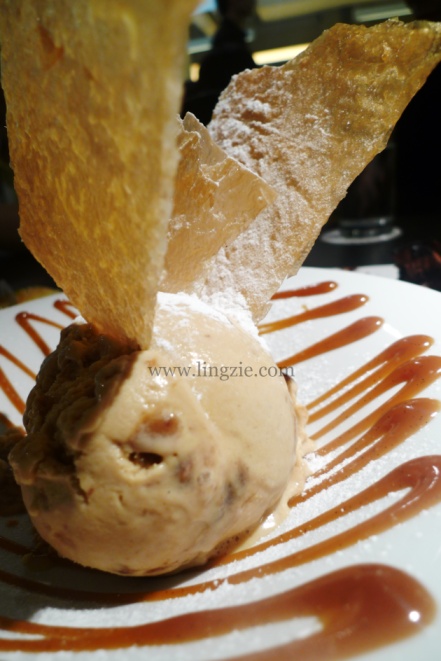 The Nougatine – Hazelnut praline ice cream with crispy phyllo pastry and topped off with a salted caramel drizzle. ~swoon~
Serious sugar rush! I had to lay off desserts and other sweet stuffs for quite a while after that! lol
But now, I'm missing the Nougatine and those delectable macarons all over again….. Canele Patisserie, XOXO!
Canele Patisserie
Paragon
290 Orchard Road
#B1-25 Paragon
Singapore.
Tel: 6733 8893