From 5th – 7th May 2017, a Taiwan Travel Expo [LOHAS Taiwan] organized by the Taiwan Tourism Bureau Kuala Lumpur office will be held at Gurney Paragon Mall. This Taiwan Travel Expo, which is held for the very first time in Penang, sees a collaboration with 12 local travel agent partners, together with China Airlines, Cathay Dragon and Star Cruises Travel. Expo goers can expect special deals for air tickets, Taiwan travel packages and cruise packages.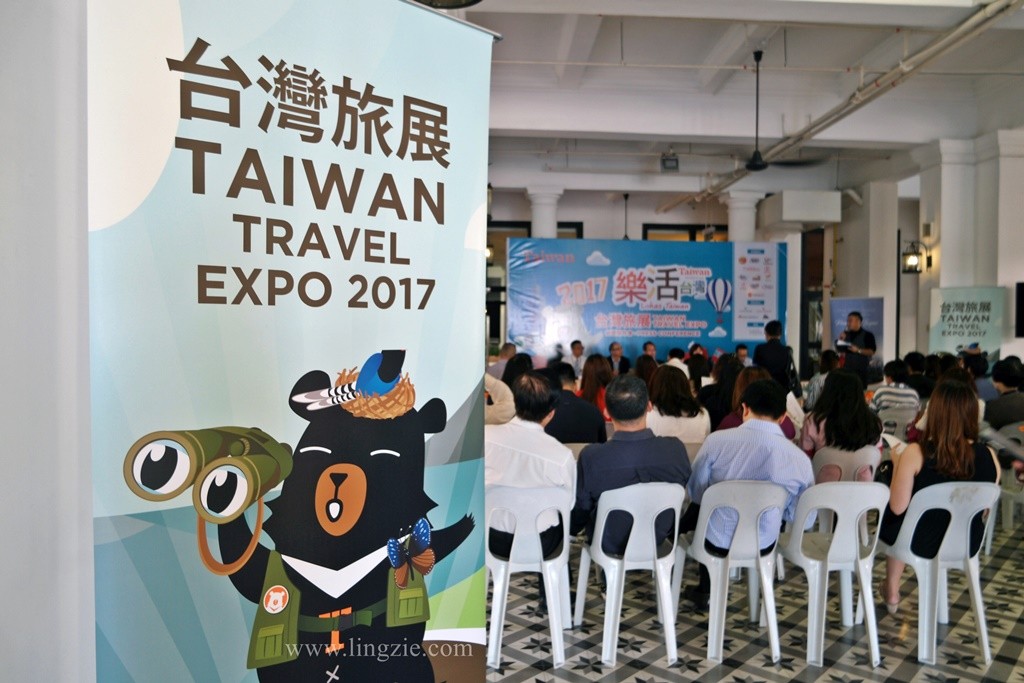 Taiwan Travel Expo 2017 Press Conference held at St Jo's Gurney Paragon Mall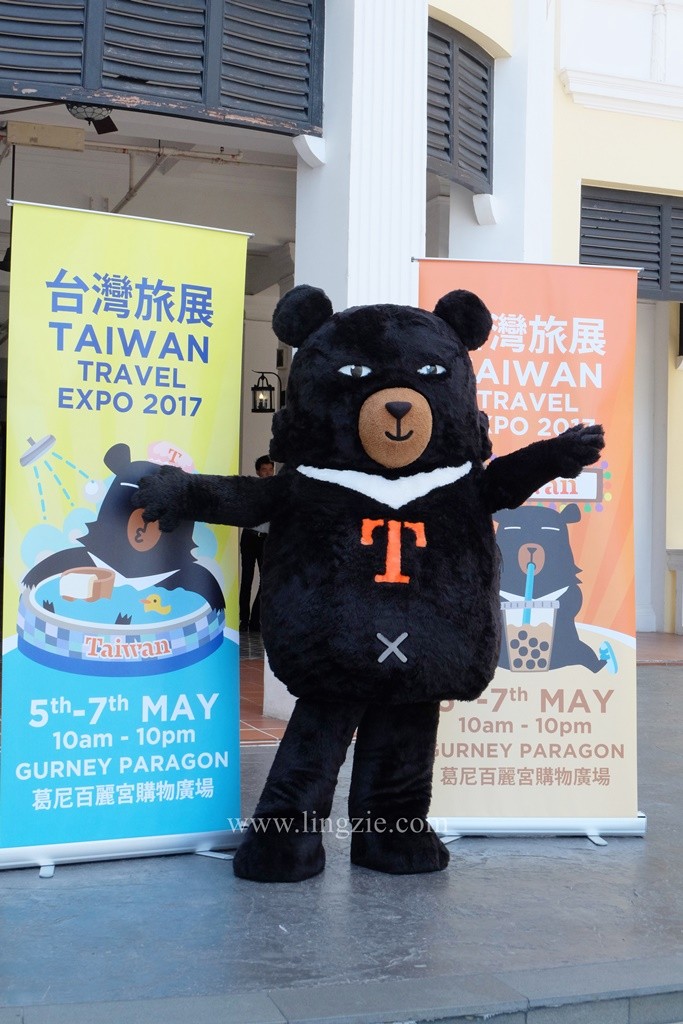 Come and Meet the cute O Bear during the Taiwan Travel Expo!
Besides special deals and freebies tied to the purchase of travel packages, consumers can also redeem "Scratch & Win" cards to stand a chance to win more exciting prizes – Penang-Taipei/Taichung/Kaohsiung flight tickets from China Airways and Cathay Dragon, Star Cruise Packages, hotel stay vouchers, 7 day wifi router rental coupons, Easy Card (Taiwan touch & go card) worth NT$2000 and theme park entrance tickets.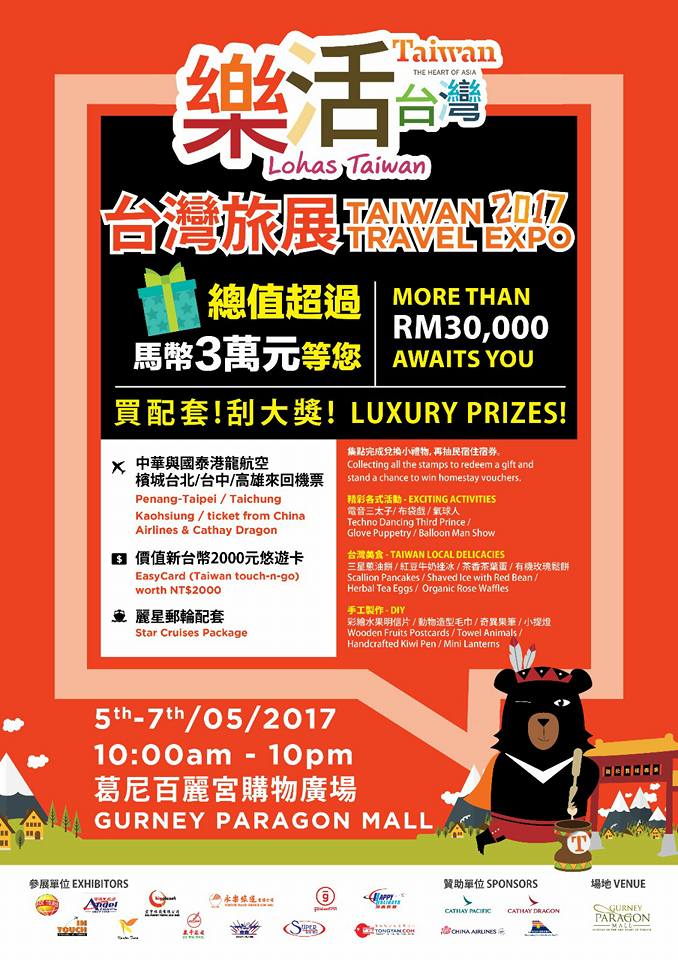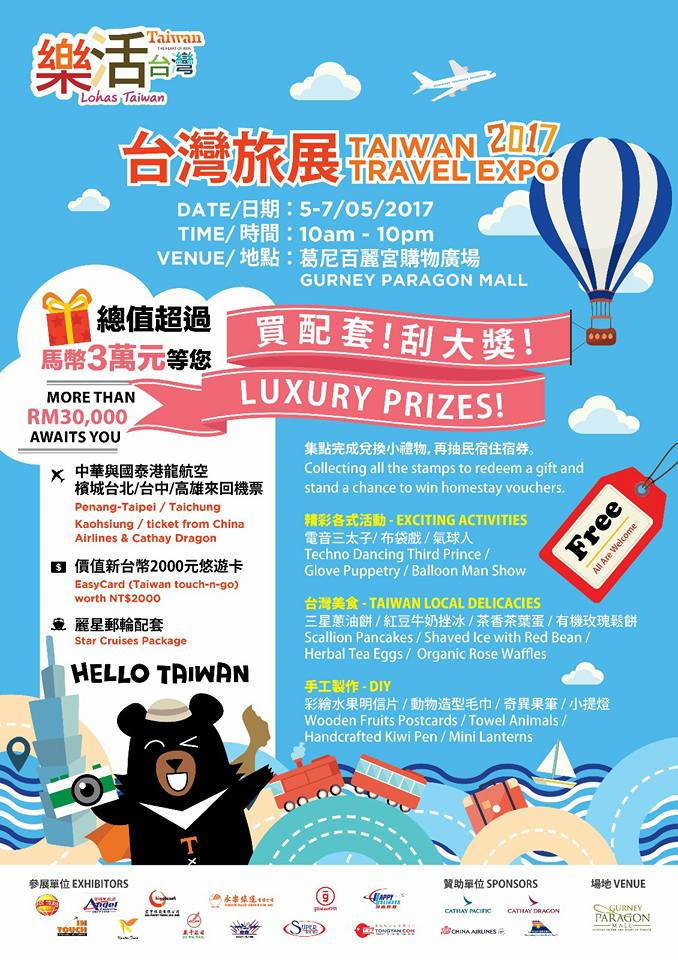 In addition, the Taiwan Tourism Bureau Kuala Lumpur office have specially selected travel related industry players and representatives from Taiwan to participate in this expo. Visitors can visit booths to learn more about Taiwan travel by Taiwan Leisure Farms Development Association, Tungsin Industry Culture Development Association,  Nantou B&B Association, Flower Home, Sheipa Leisure Farm, Shante Hotel Chitou, City Resort, Vigor KoBo Co Ltd and Jia Jia Travelling Accommodation and Creation Co.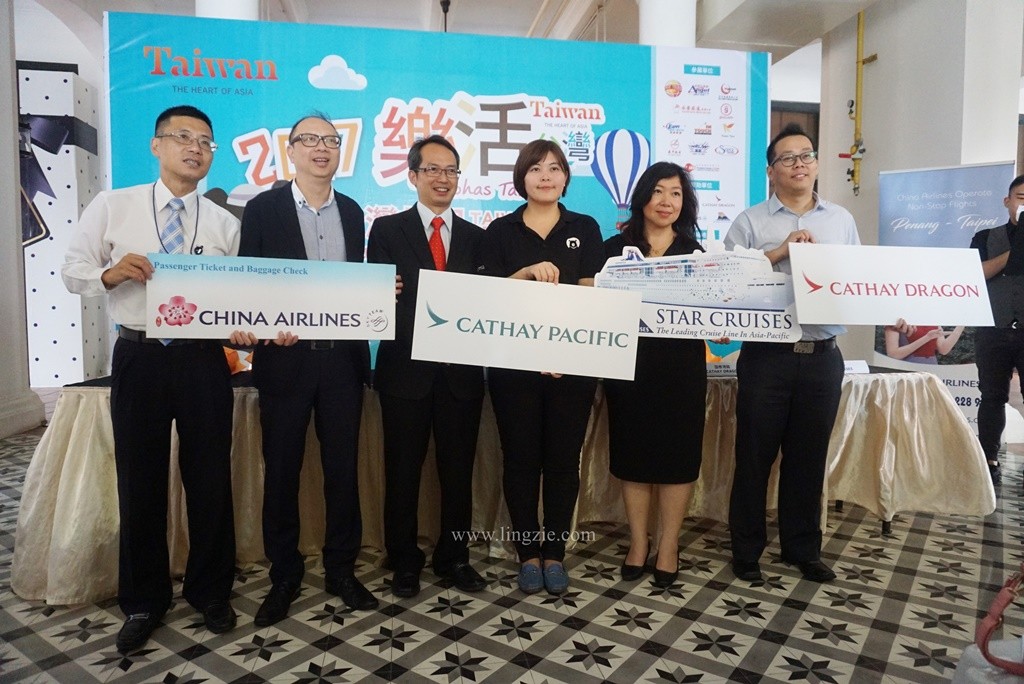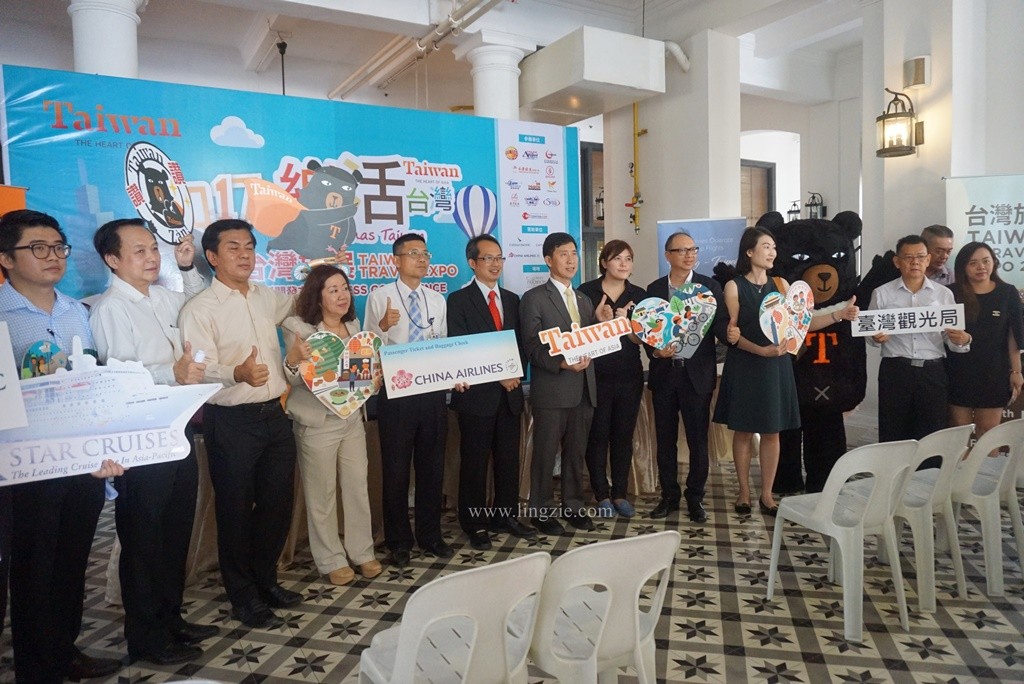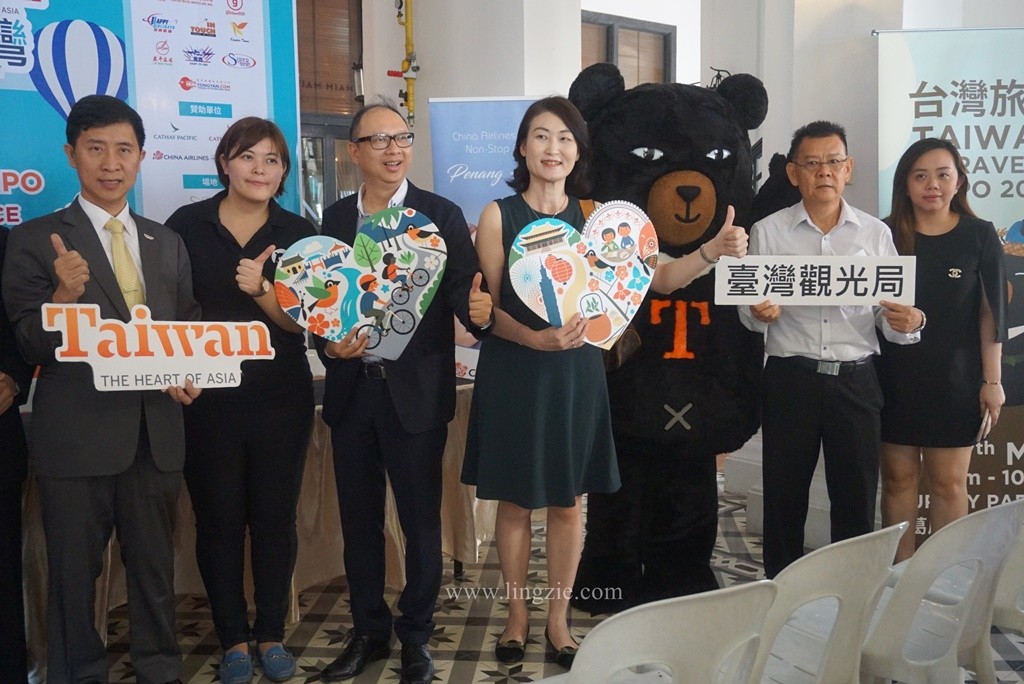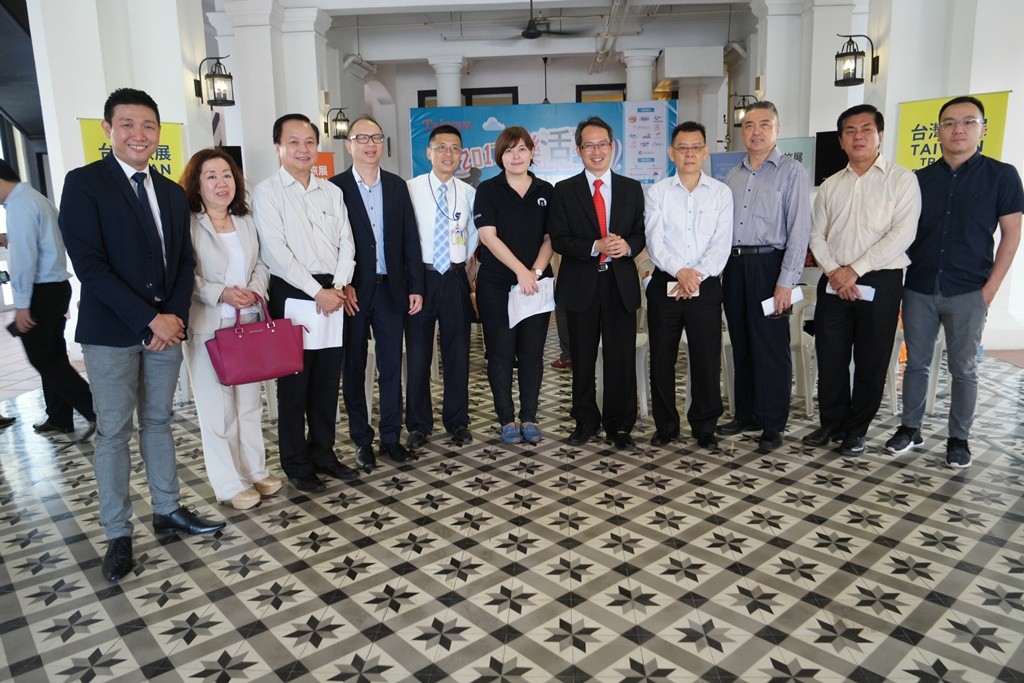 The 12 local travel agents who will offering attractive Taiwan travel packages include Ace Travel & Tours, Angel Tours, Big Planet Travel, Forever Travel Service, Golden First Travel & Tours, Happy Holidays, In-Touch Travel & Tours, Komtar Tours & Travel, Lye Peng Travel & Tours, Regional Travel & Tours, Super Tours & Travel Service, Tong Yan Travel & Tours.
There will also be hourly performances during the Taiwan Travel Expo featuring authentic Taiwanese cultural shows such as the famous Techno Dancing Third Price (Techno dance of Nezha Deity), glove puppetry show and balloon man show to name a few. Some fun activities suitable for both kids and adults will also be available such as DIY Wooden Fruits Postcards, DIY towel animal folding and handcrafted Kiwi Pen
Without a doubt, one of Taiwan's attractions is also their food. Expect to savour some popular Taiwanese cuisine such as famous YiLan scallion pancake, shaved ice with red bean & condensed milk, herbal tea eggs and organic rose waffles during the 3 day expo.
As such, the Taiwan Travel Expo hopes to also give visitors a taste of 'mini Taiwan' in Penang.
If you are planning to make a trip to Taiwan or if you simply want to have a taste of Taiwan, do not miss out this Taiwan Travel Expo happening from 5th-7th May 2017 at Gurney Paragon Mall!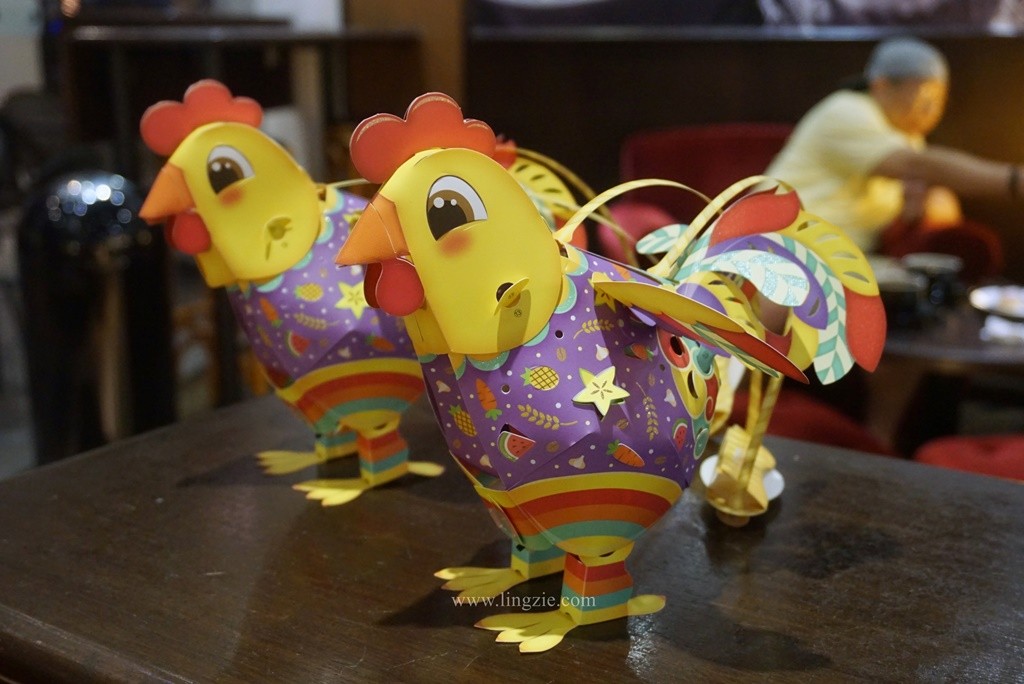 Special FREE GIFT for all expo visitors who are lingzie.com readers!!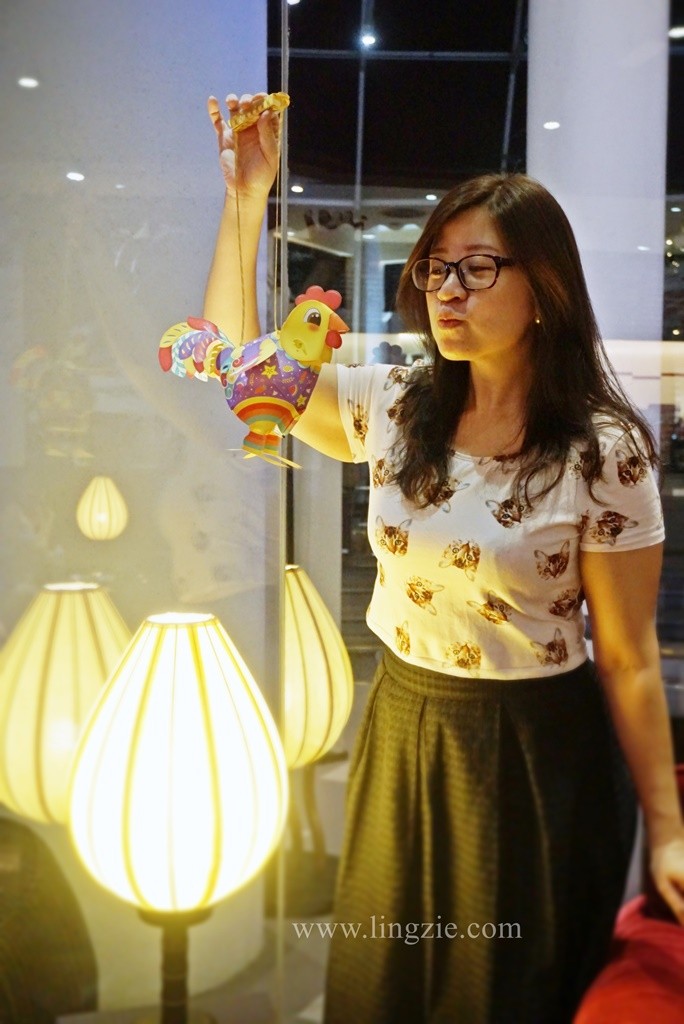 Super cute DIY Rooster Tanglung <3
Meanwhile, a special FREE GIFT can be redeemed at the information desk for all lingzie.com readers who visit the Expo! This special FREE GIFT by the Taiwan Tourism Bureau is a limited edition DIY Tanglung in the shape of a rooster to mark the Year of the Rooster and is specially flown in from the Taiwan. Just show this post to the information desk during the expo to redeem the FREE GIFT Very simple right? (first come first served, while stocks last)
The cute mascot O Bear and I (plus the Rooster Tanglung, lol) have a date with you at the Taiwan Travel Expo ya!
Taiwan Travel Expo 2017, 5th-7th May 2017 Gurney Paragon Mall