Mention English Afternoon Tea in Penang, and one would unequivocally think of Eastern & Oriental Hotel. Recently, we revisited the grande dame hotel to try their newly revamped Traditional English Afternoon Tea menu, now being served at Planters Lounge.
Planters Lounge is located on the 6th Floor of the Victory Annexe. Previously a private lounge for hotel guests, the lounge is now open to public following the closure of dining outlets at Heritage Wing for refurbishment works.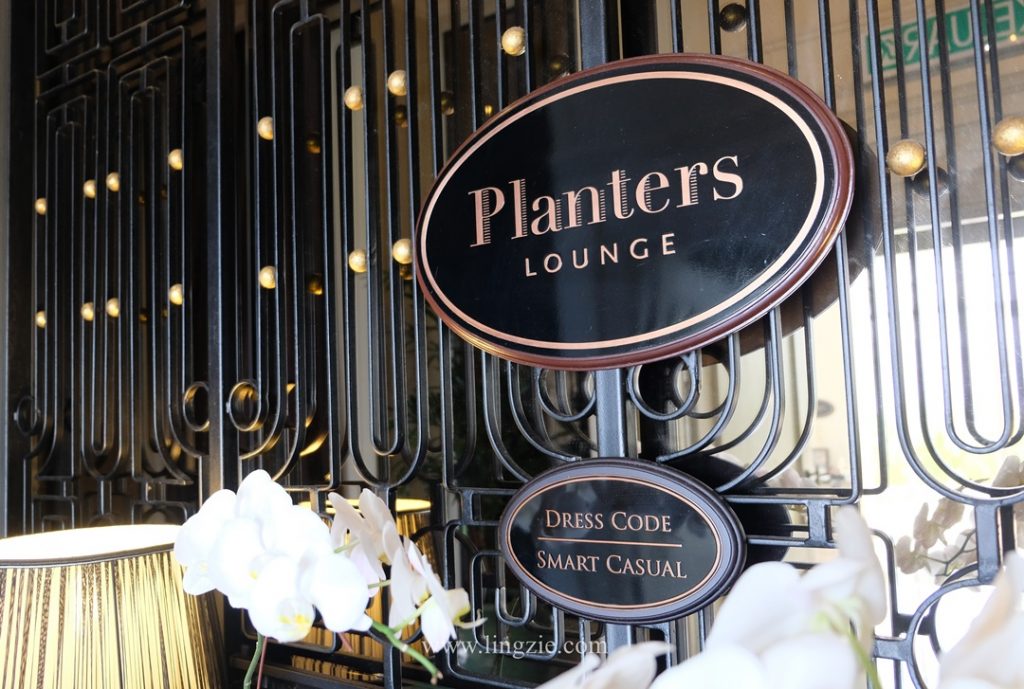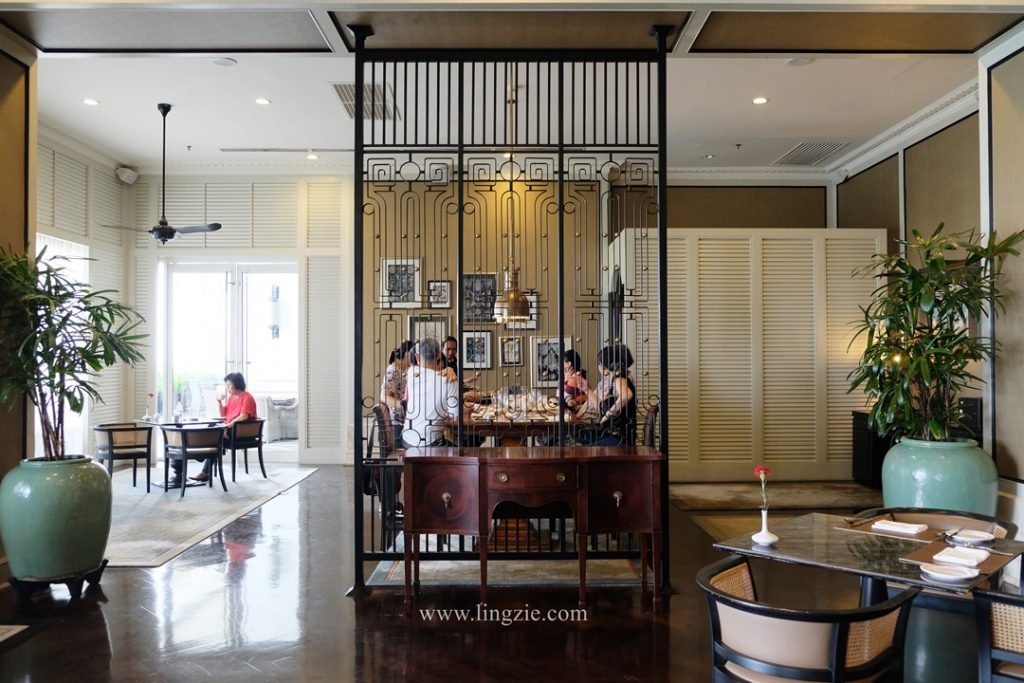 Planters Lounge, 6th Floor, Victory Annexe
Spacious, luxurious and private
Stepping into the Planters Lounge, one would notice the luxurious and sophisticated space where the tables are placed not too near to each other, lending some privacy to the diners. Outdoor seats are also available, endowing diners the view of the sea.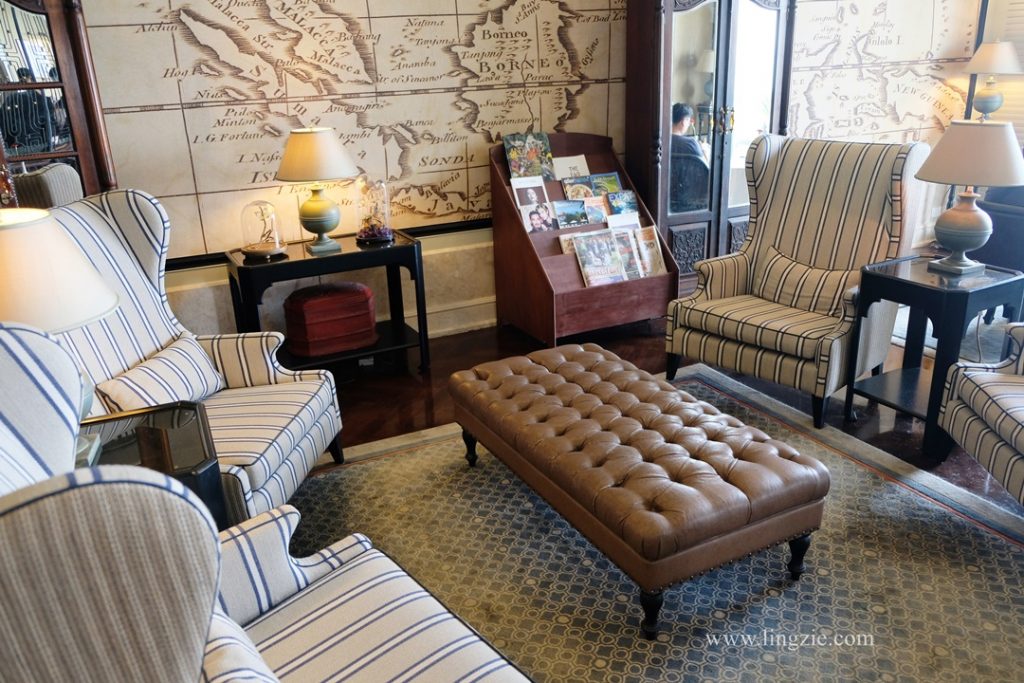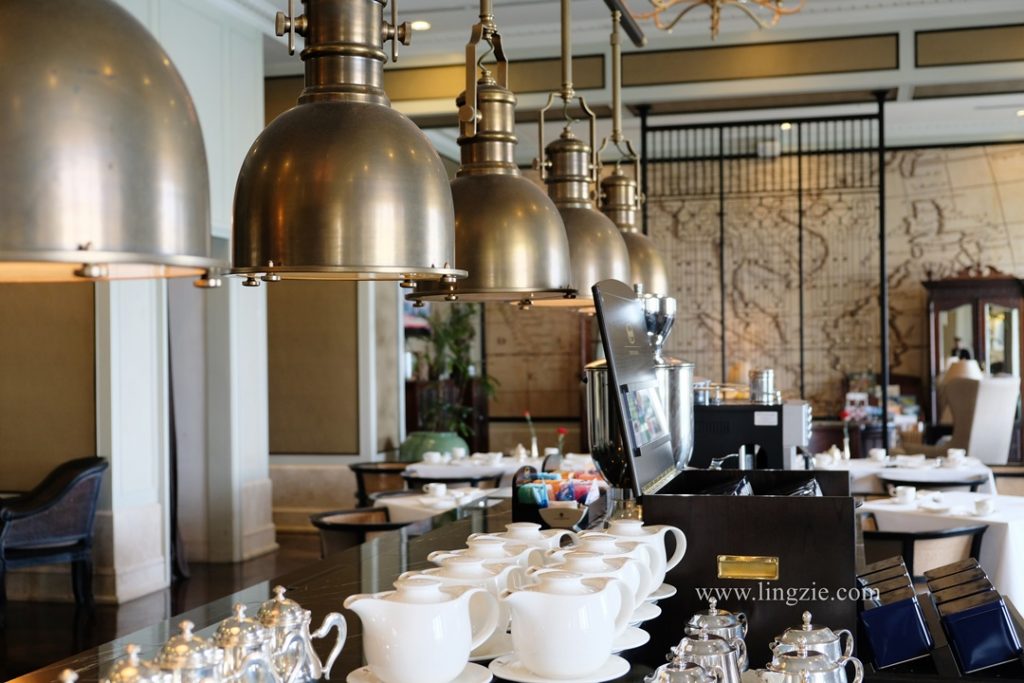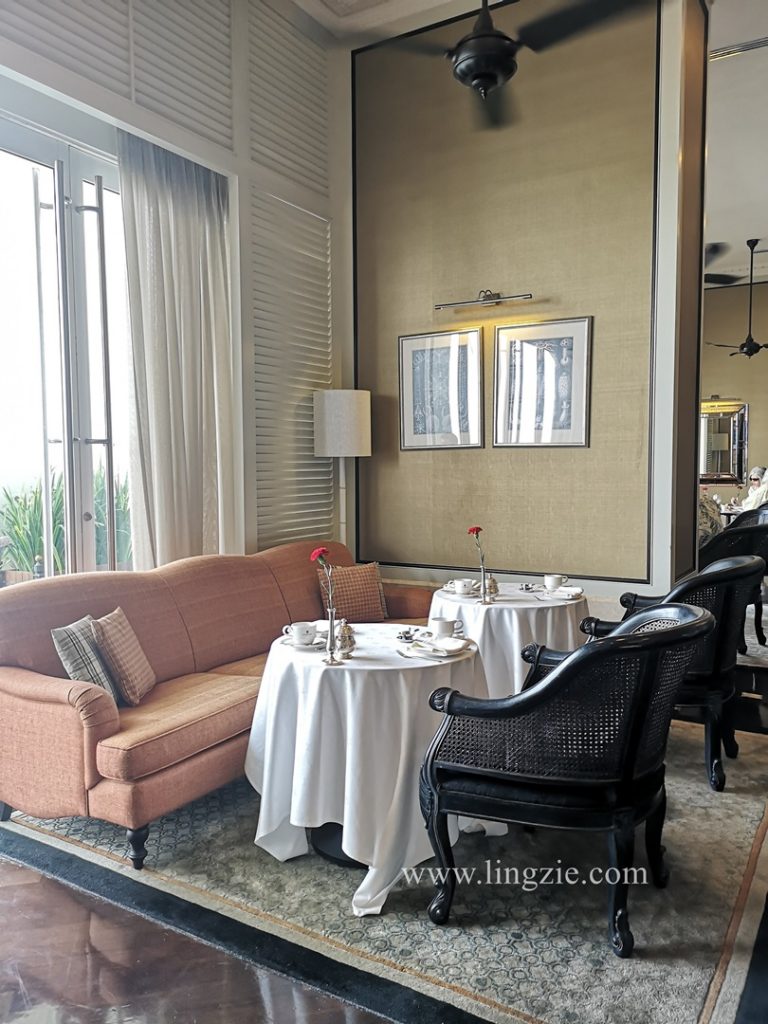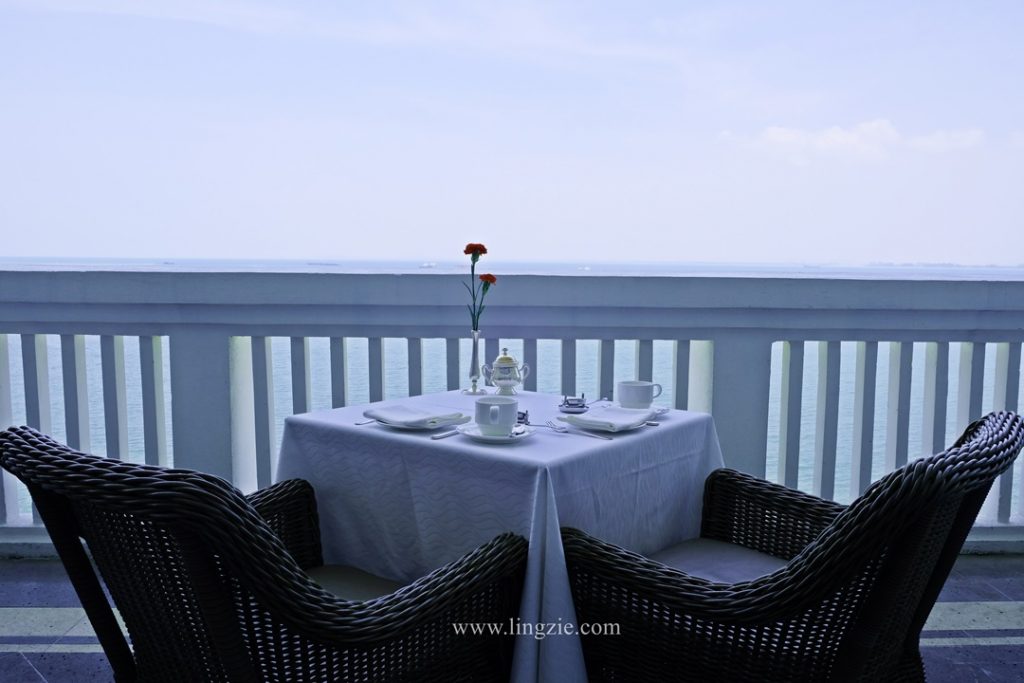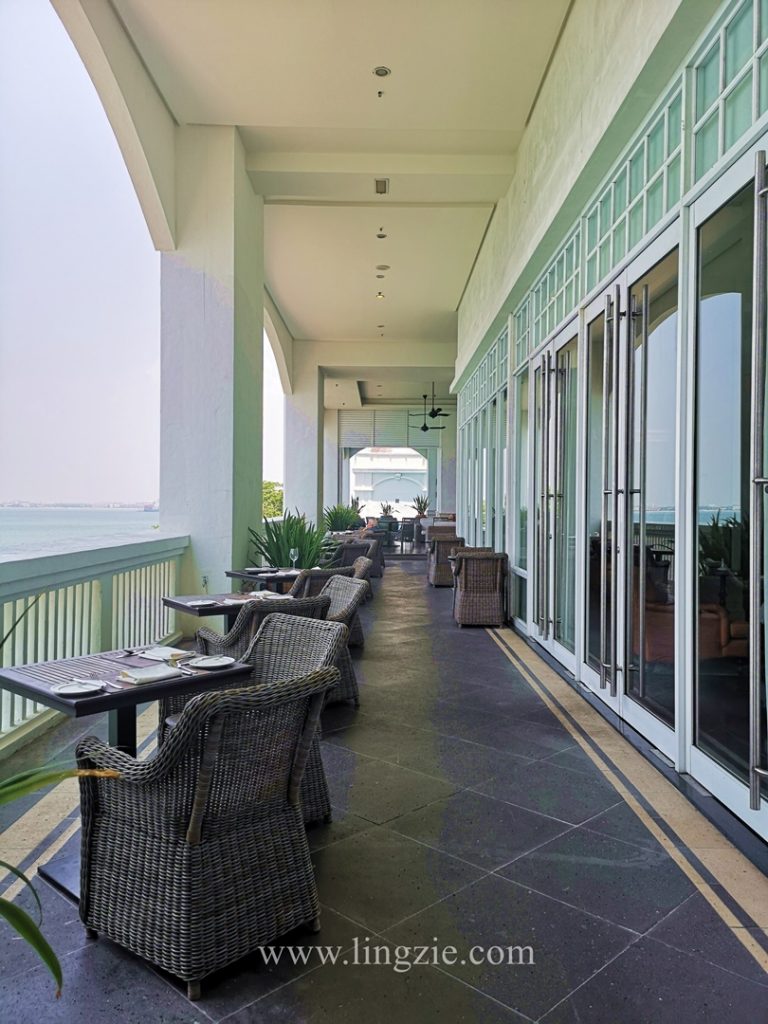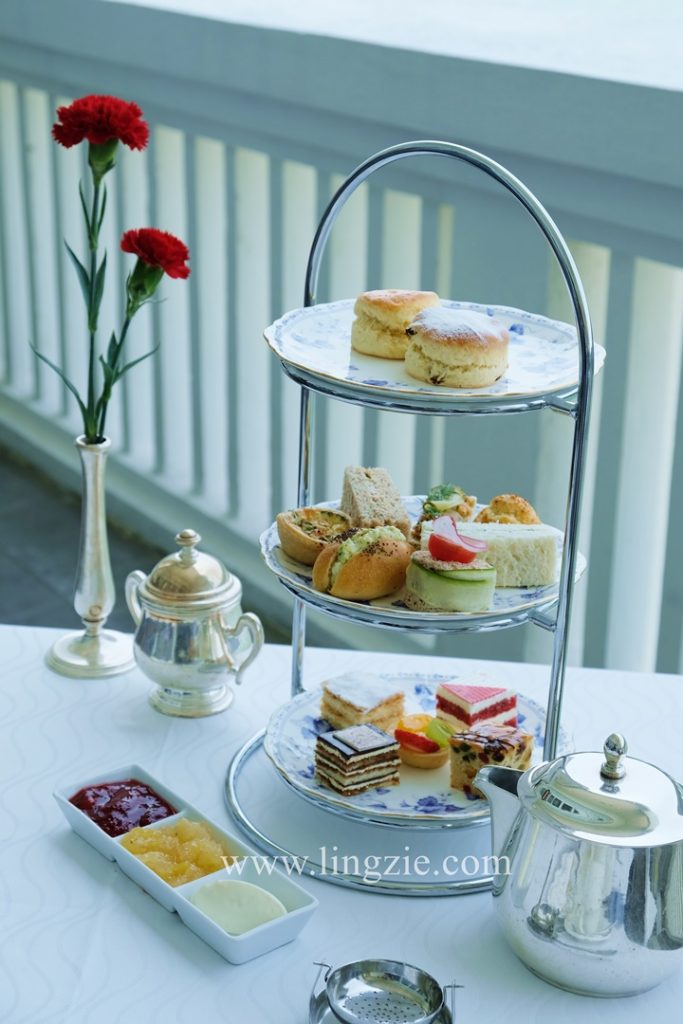 E&O Hotel's Traditional English Afternoon Tea
Photo shows portion for 1 pax (RM71.65 NETT per pax)
Pricing will be revised to RM76.00 NETT per pax starting 1st May 2019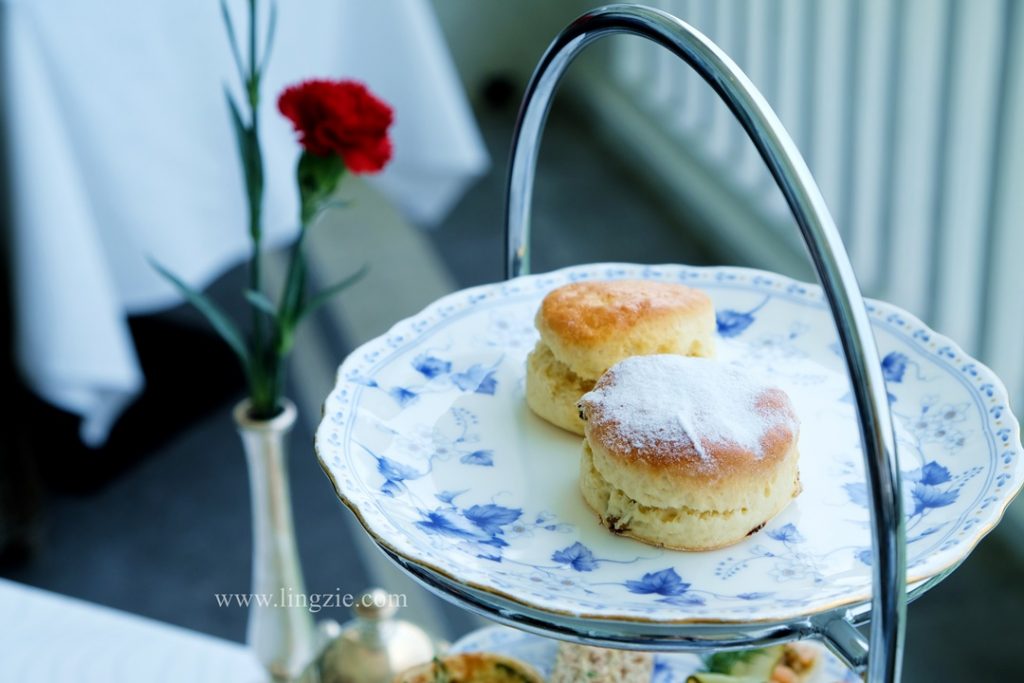 The Traditional English Afternoon Tea is elegantly displayed on 3 tiers consisting of scones, savouries and tea sandwiches, followed by a selection of cakes and tea pastries.
Two varieties of scones are served – plain and raisin scone, served with clotted cream, homemade strawberry jam and pineapple jam.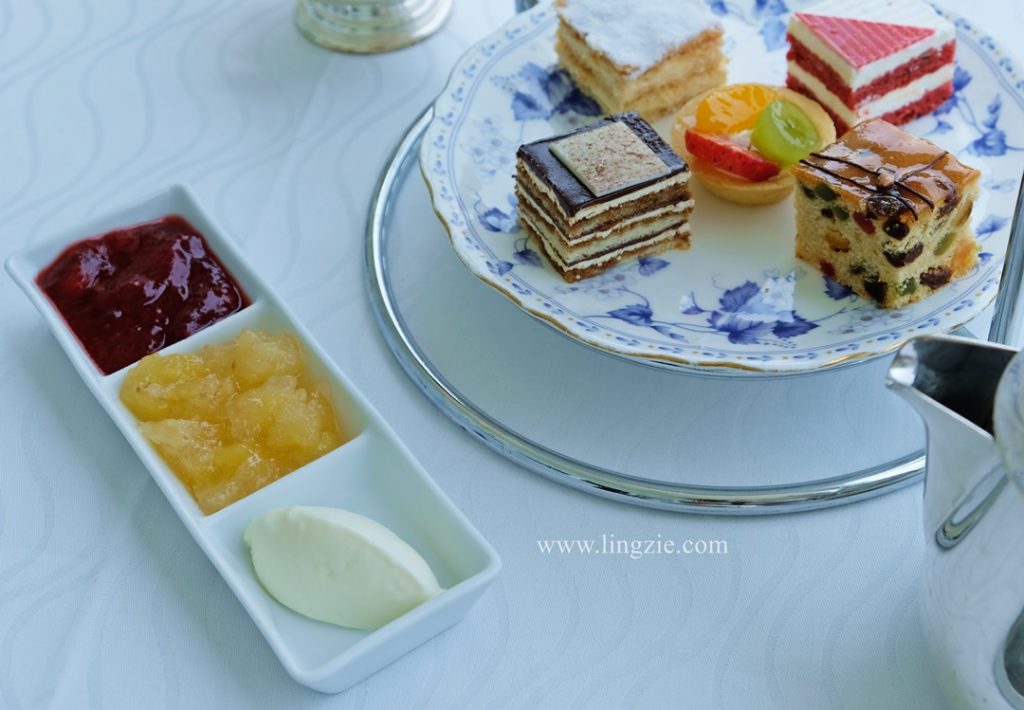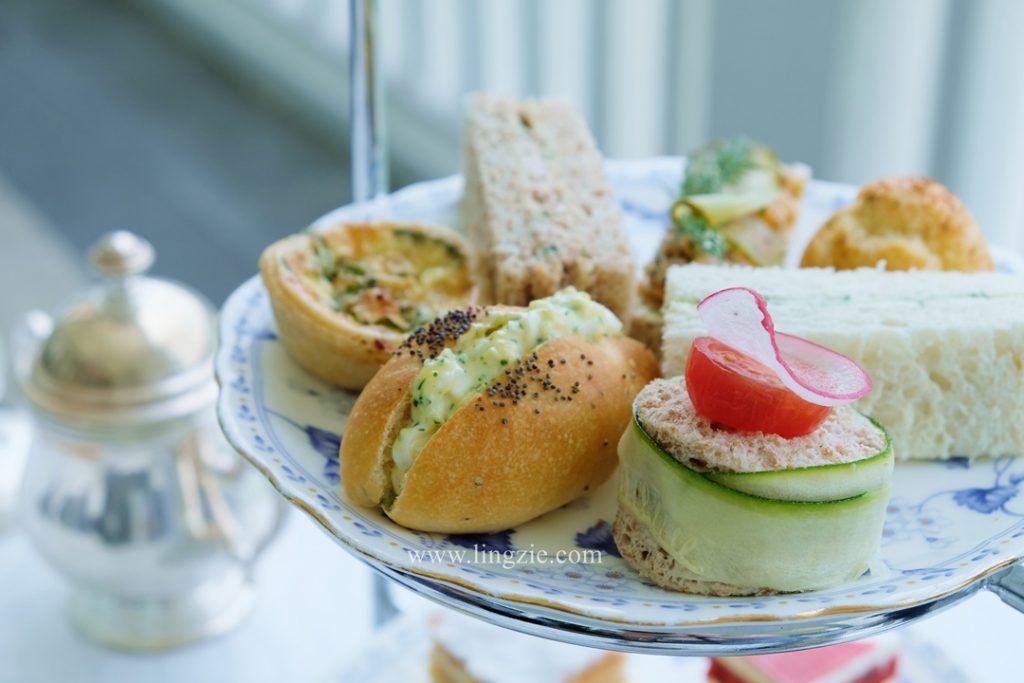 For savouries and tea sandwiches, we were served:-
Smoked Salmon Tartare Sandwich
Crab Meat Slaw Sandwich
Corn Fed Chicken Ragout
Truffle Scented Egg
Marinated Tuna Flakes Sandwich
Organic Spinach Quiche
Cucumber, Dill and Cream Cheese Sandwich
I found the savories to be most enjoyable, my favourite being the truffle scented egg sandwich and the corn fed chicken ragout.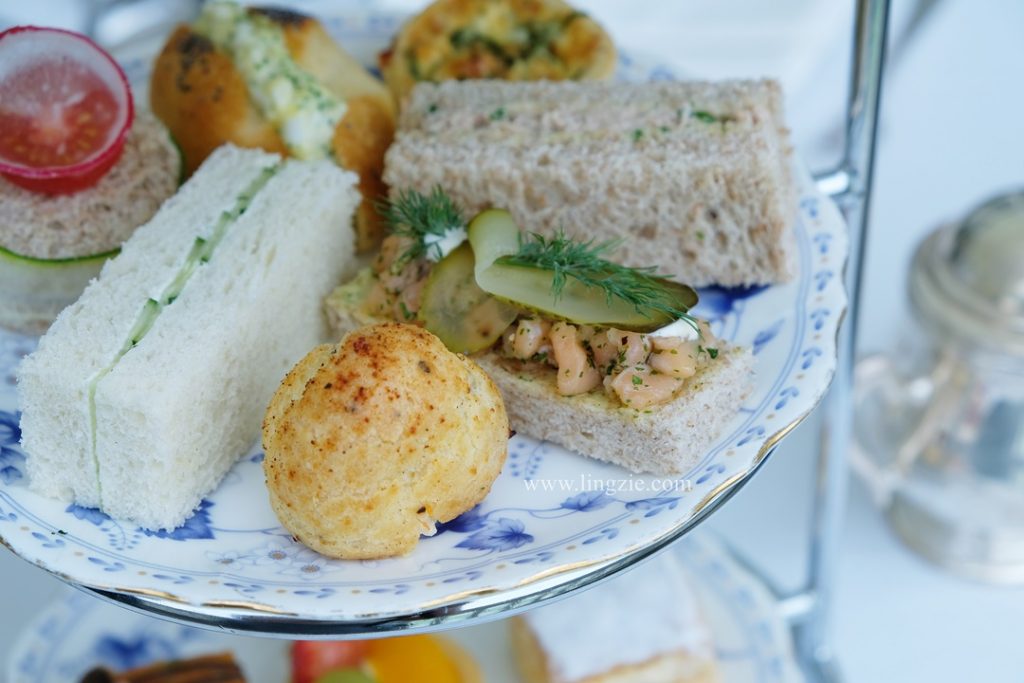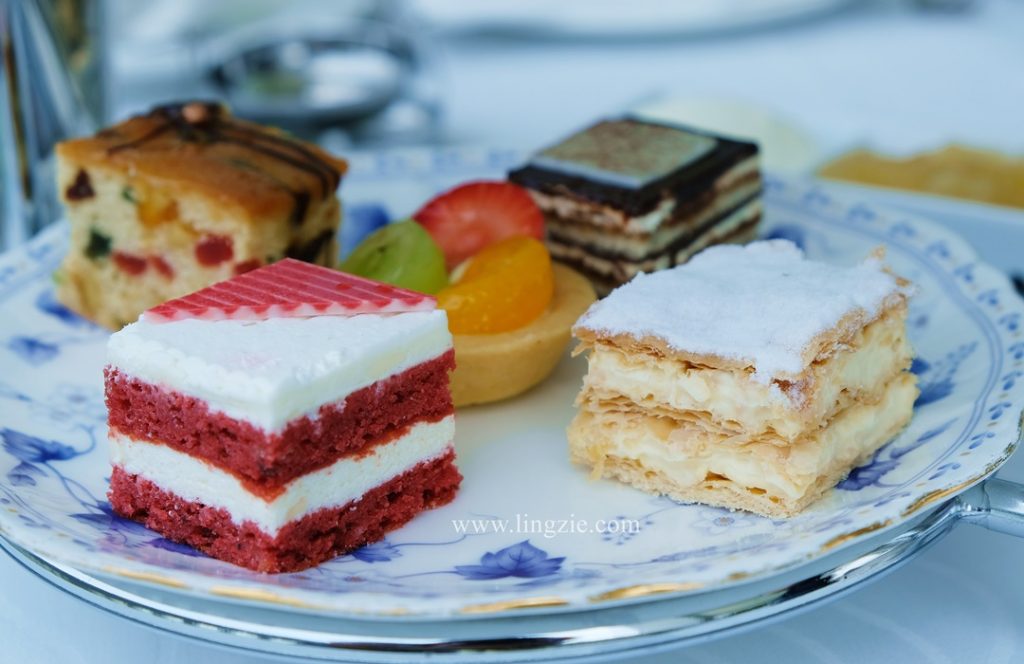 Meanwhile, for cake & tea pastries, we had:-
Opera cake
Red velvet
Fruit Cake
Fruit tartlet
Millefeuille
I reckon that the savouries had an edge over the sweets. But I found that the opera cake and millefeuille suited my palate the most.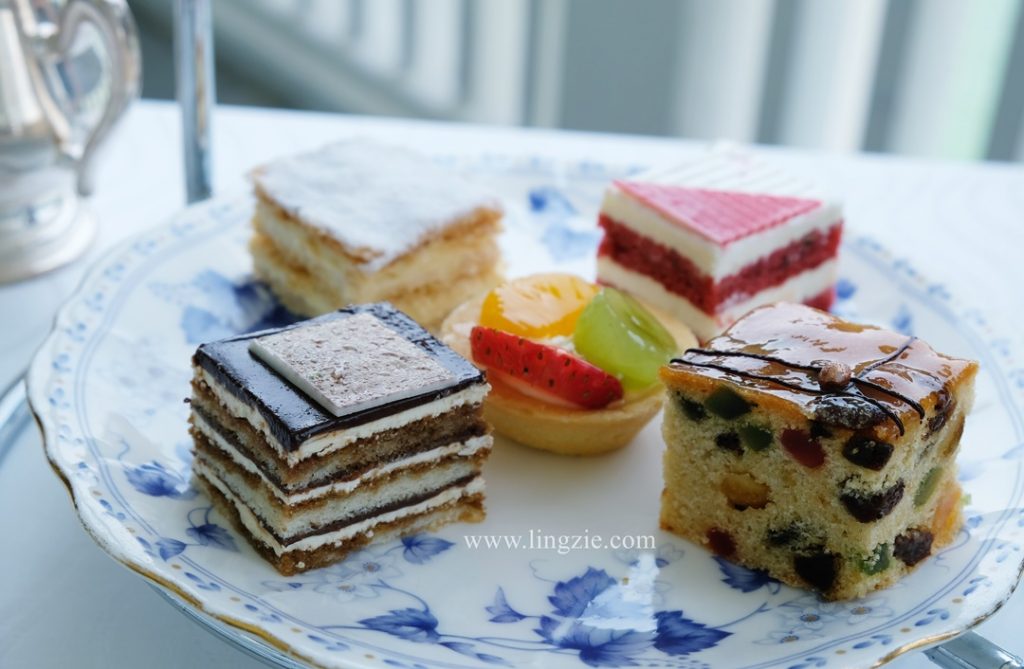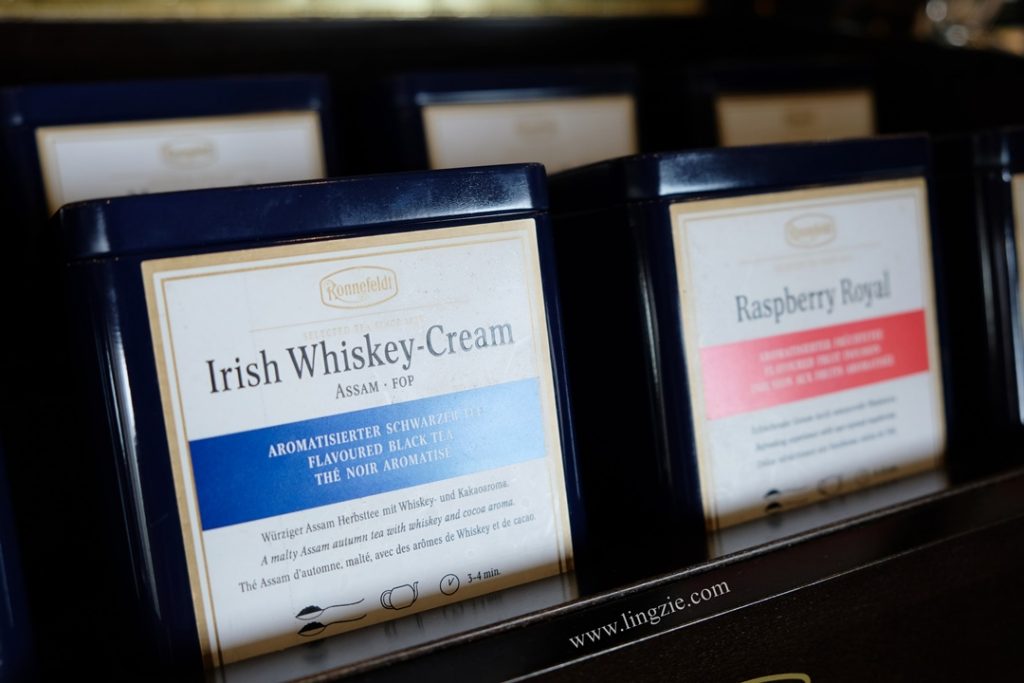 Ronnefeldt tea selection
The Traditional English Afternoon Tea menu comes with a selection of 16 varieties of premium Ronnefeldt teas including the more exotic Irish Whiskey-Cream, Vanilla Roibosh, Assam Mokalbarie, Tarry Lapsang, Verbana, Soft Peach and more. I had the Vanilla Roibosh which is one of my favourite teas.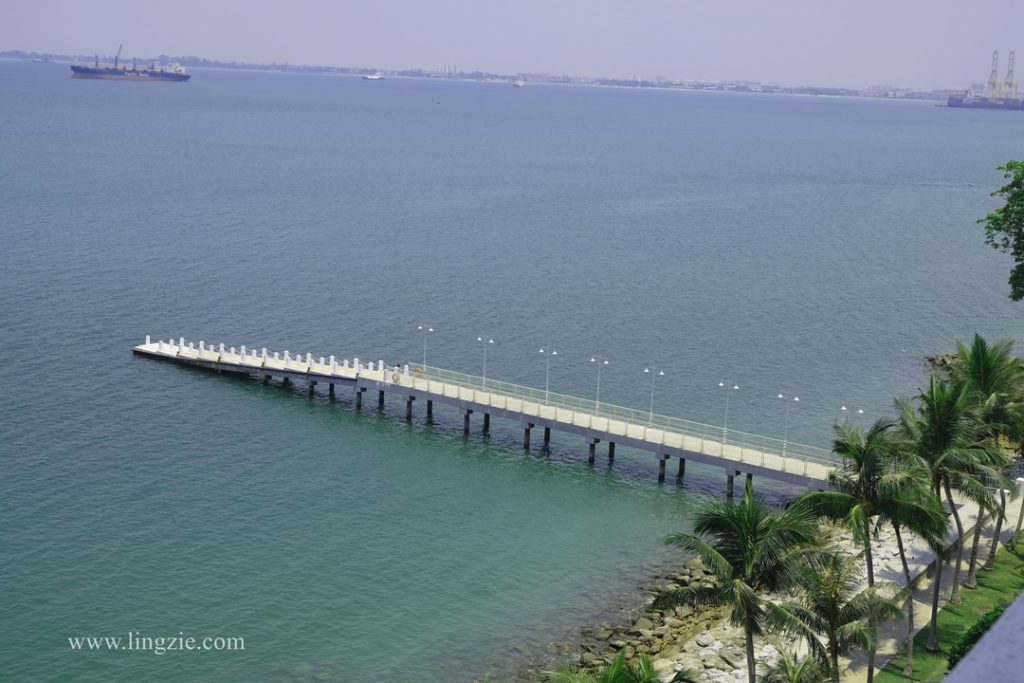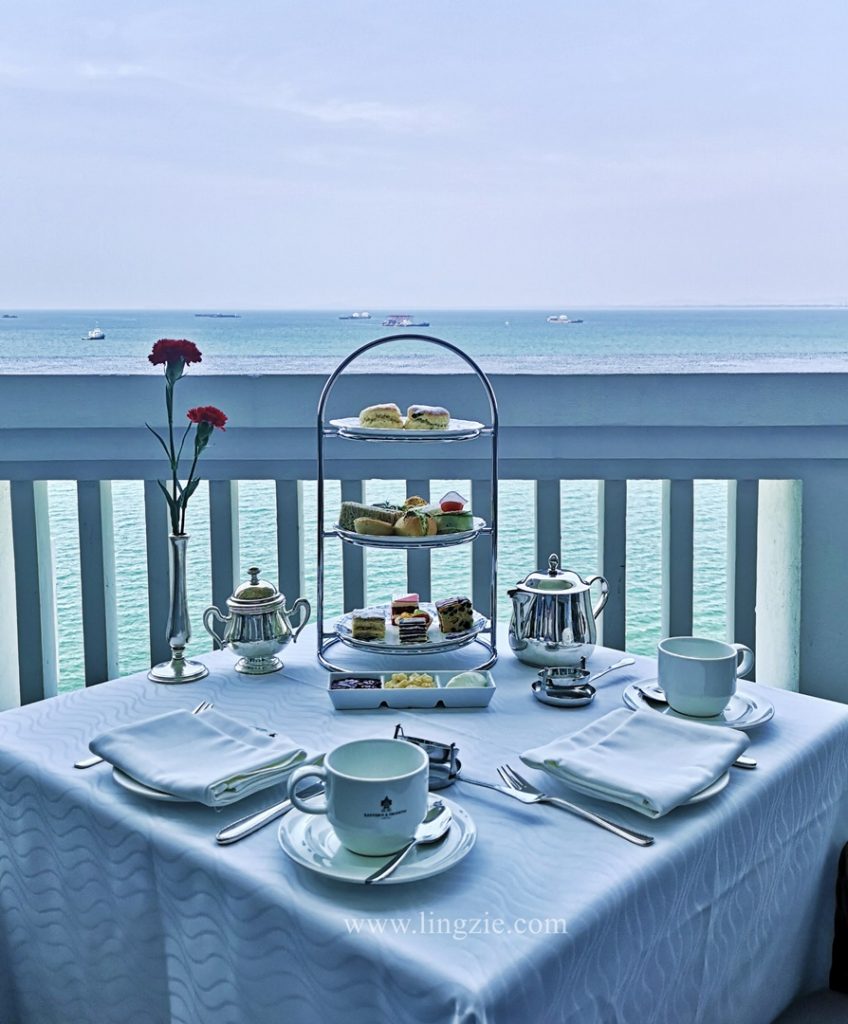 Traditional English Afternoon Tea with a view
All in all, we had a lovely afternoon savouring some delicious morsels which left me full to the brim (had to skip dinner!)
The Traditional English Afternoon Tea is available from 3pm-5pm daily at Planters Lounge.
Price: RM71.65 NETT per pax
Do note that the pricing will be revised to RM76.00 NETT per pax starting 1st May 2019
The Essentials:-
Eastern & Oriental Hotel
10 Lebuh Farquhar, 10200 Penang
TEL: 04-222 2000