Things have been rather interesting in the Penang food dining scene of late, with lots of new eateries opening up and vying for our attention. One such place hoping to capture our hearts (& our stomachs) is the newly opened Up and Above restaurant offering semi fine dining European cuisine at affordable prices.
*Many thanks to Up and Above Restaurant for extending this invitation.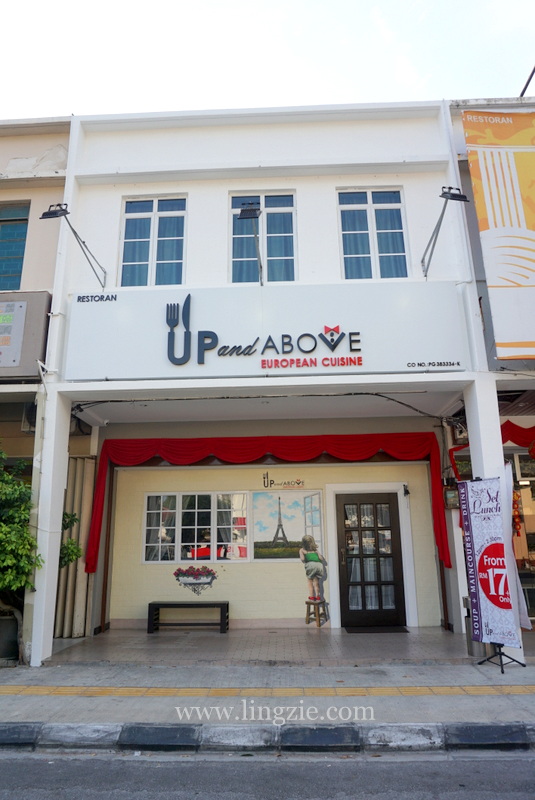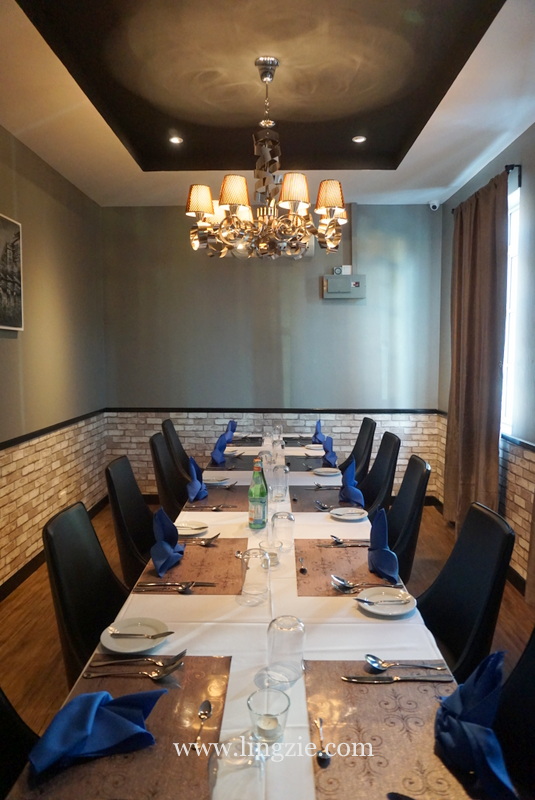 The interior is simple and classy, peppered with royal blue tones. Upstairs, an elegant room greeted us, which would be perfect for private parties.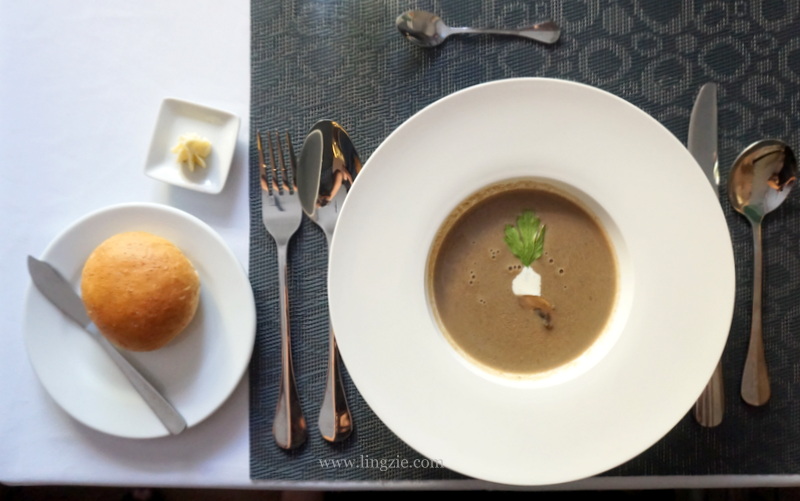 Mushroom Soup (RM17) with Bread & Truffle butter
We started our dinner with complimentary bread and Up and Above's special Truffle Butter. While the bread was rather ordinary, what wowed us was the truffle butter. The truffle flavour was potent but not overpoweringly so, well balanced with a slight saltiness from the butter. I only wish they made this truffle butter for sale so I could buy some home! The truffle butter was indeed a splendid touch.
Meanwhile, we enjoyed the Mushroom Soup which had rich earthy flavours. The texture was perhaps too fine for me as I normally prefer a chunkier soup but nonetheless a good way to start the meal.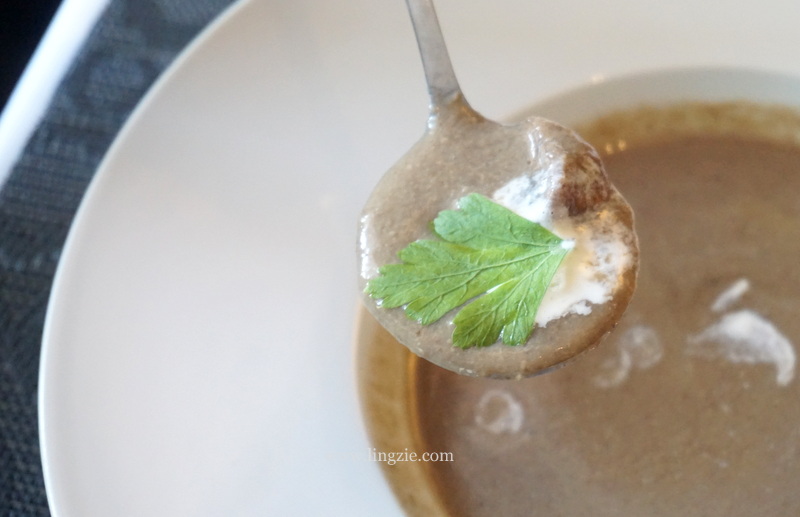 Mushroom Soup RM17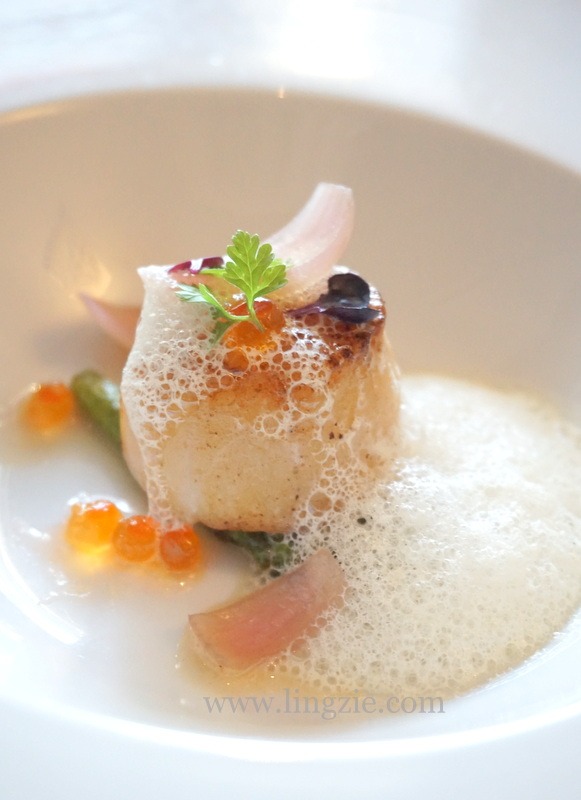 Amuse Bouche – Seared Hokkaido Scallop RM26
Next, we had Seared Hokkaido Scallop with pencil asparagus and white wine cream foam. I was delighted when it was served to our table for it was so beautifully plated. The scallop itself was juicy with a nice sear on the outside. An indulgent bite for sure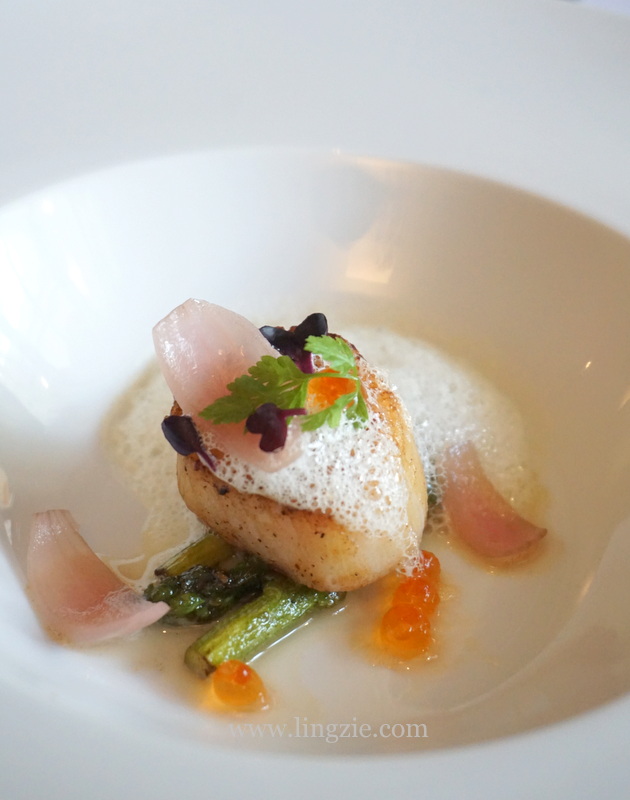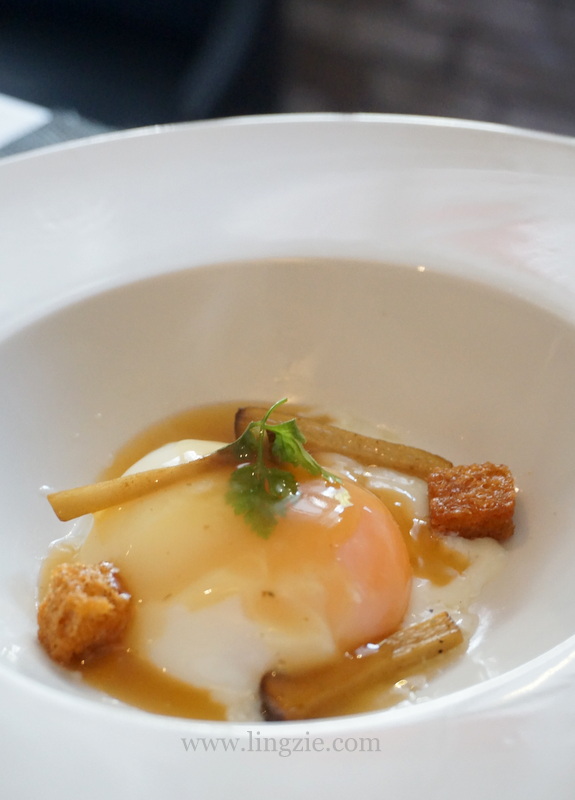 60 Degrees Soft cooked Organic Egg RM16
Chefs on the cooking shows that I watch often say that the humble egg is one of the hardest things to cook perfectly. Well, I would have to say that Up and Above's 60 Degrees soft cooked organic egg is perfection for me. Silky smooth and warm, with a bit of crunch and buttery-ness from the croutons and saltiness from the chicken jus.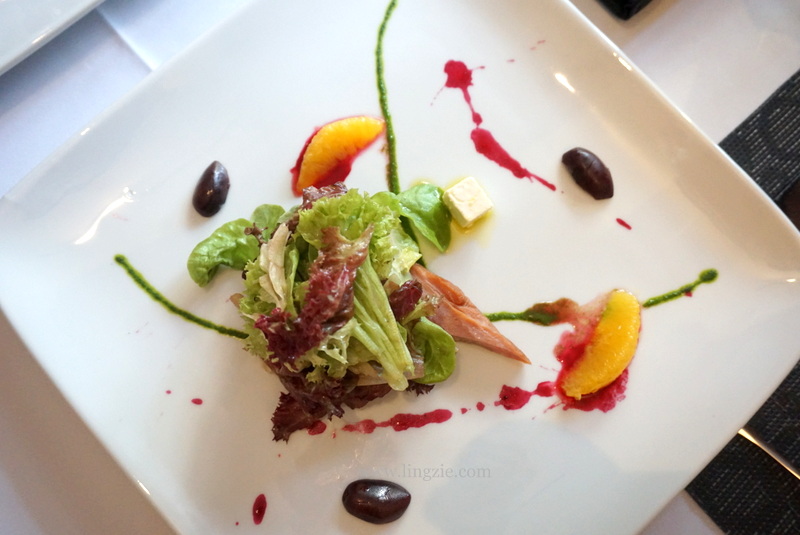 Smoked Duck Salad RM25
Moving on to salads, the Smoked Duck salad was pleasant and refreshing especially when all the elements are eaten together – the smoked duck, feta cheese, red wine dressing and orange combination is hard to beat.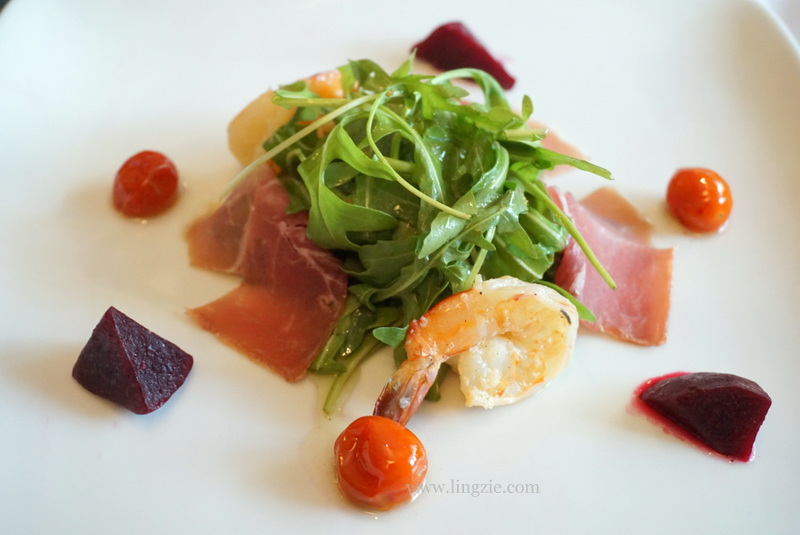 Prawn & Prosciutto Ham Salad RM33
I will admit that I am not a fan of Arugula but I was pleasantly surprised by the flavours of the prawns, prosciutto ham and arugula when eaten together. The confit date tomatoes further gave the salad a burst of freshness. An interesting salad indeed.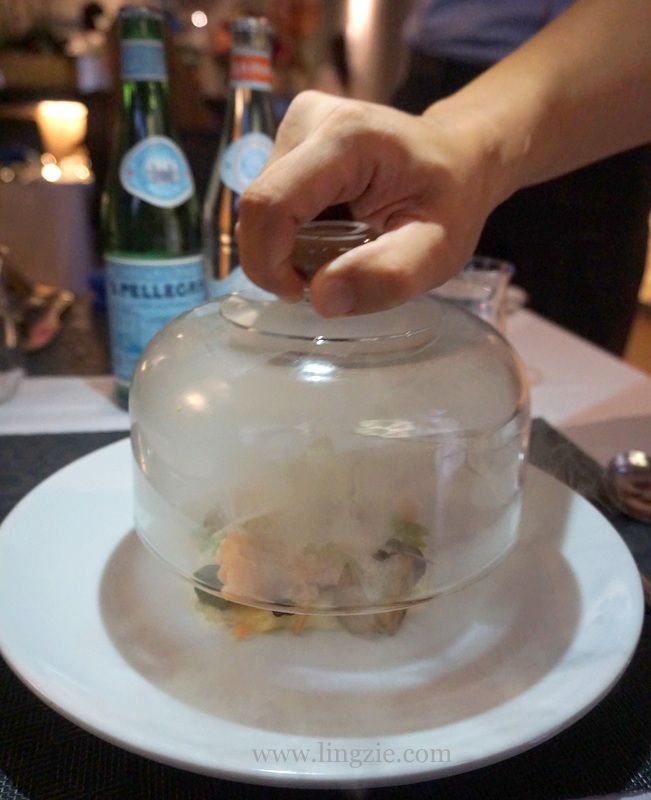 Seared Artisanal Smoked Salmon RM58
The Seared Artisanal Smoked Salmon is indeed a dish that has an extra bit of 'magic'. The salmon which is smoked in house, is encased within an elegant dome and makes for a stunning presentation. The smoke clears to reveal a delicately plated dish. I thoroughly enjoyed the smokey flavour that permeates through the dish. The salmon itself was light, tender and melt in your mouth while the caramelized apple brought some texture and sweetness to the dish. This is definitely a dish that impresses.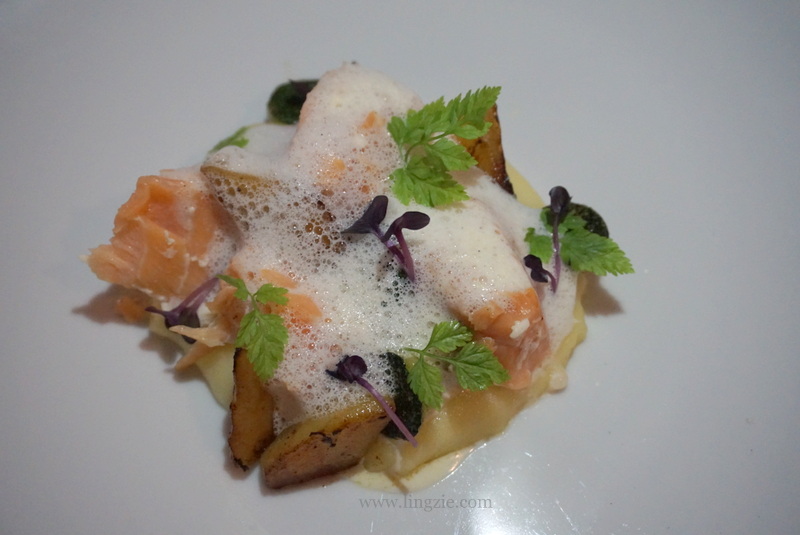 Seared Artisanal Smoked Salmon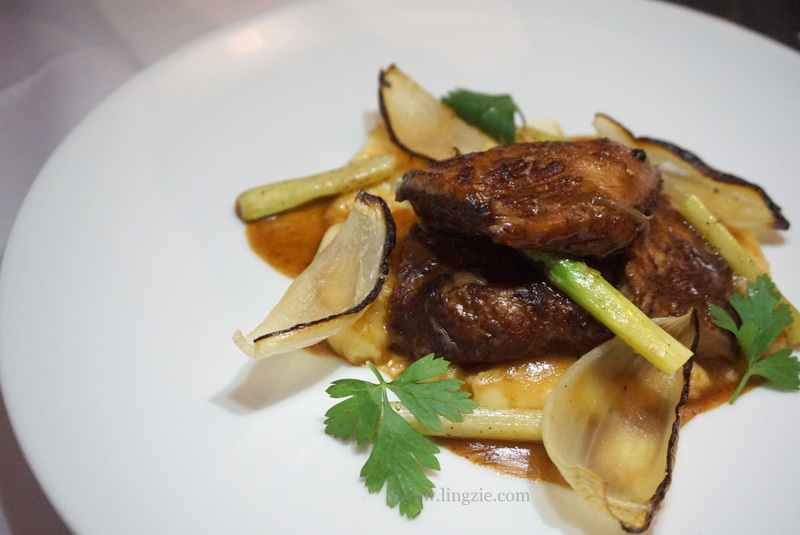 Braised Pork Cheek with Red Wine RM38
Pork lovers would be pleased with the Braised Pork Cheek with red wine. The pork cheek had good caramelization on the outside but maintain its tender and juicy quality on the inside. Braising the pork cheek also lent much flavour to the protein. I did find the potato mash to be silky smooth but too salty for my taste. The charred onions brought a much welcomed sweetness to the dish.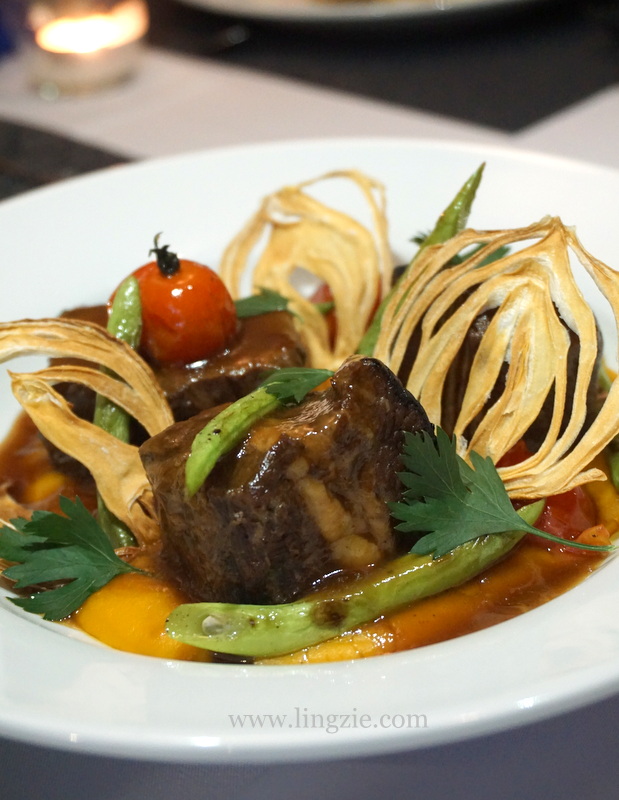 Braised Australian Beef Brisket RM68
Meanwhile, the Braised Australian Beef Brisket came in a generous portion and would appeal to beef lovers. Served with butternut puree and a playful onion chip, I loved this hearty dish. The beef brisket itself was moist and tender. A good choice dish should you find yourself hankering for some red meat.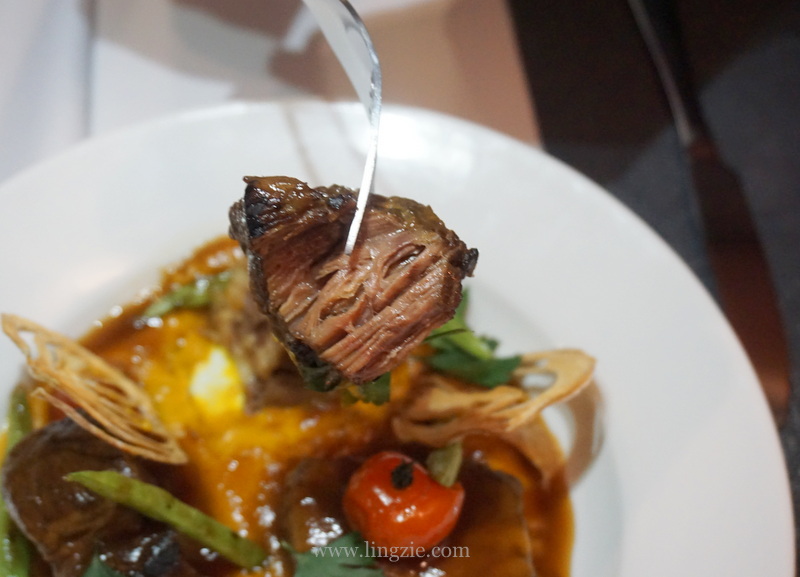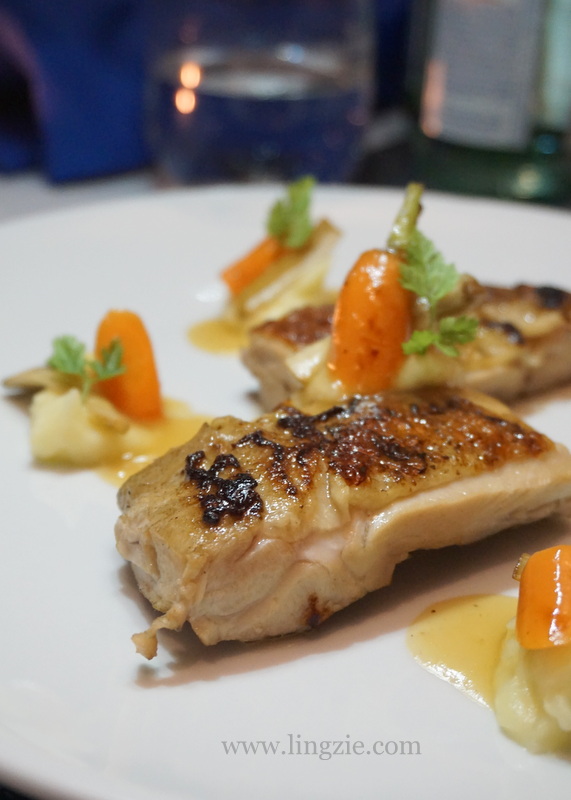 Sous Vide Flavourful Herb Chicken RM30
Lastly, the Sous Vide Flavourful Herb Chicken may sound rather unexciting compared to the other mains, but it definitely held it's own. The boneless chicken slices are lightly seasoned and hence paired well with the savoury mash potatoes. It had a lovely slightly charred skin which contrasts well with the juicy succulent meat.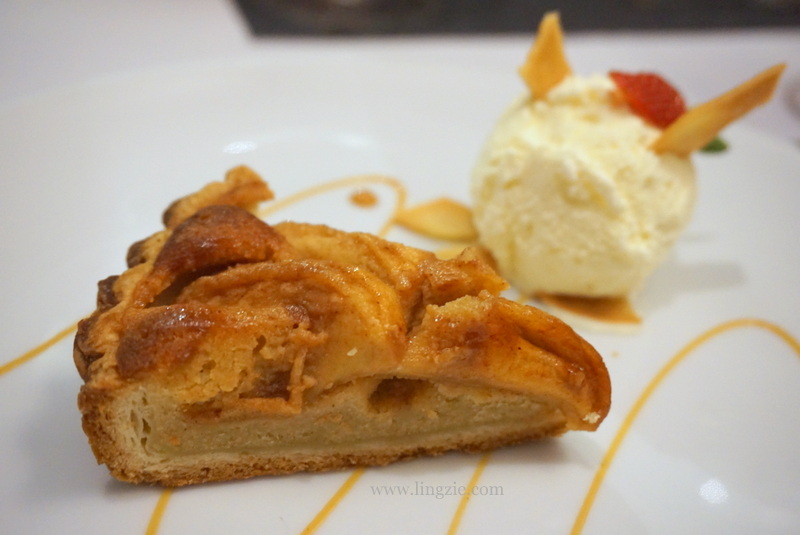 Tarte Tartin RM18
And finally, for desserts, we sunk our teeth into a light apple tart served with vanilla ice cream and caramel sauce. The apple tart was enjoyable though rather lacklustre compared to the mains.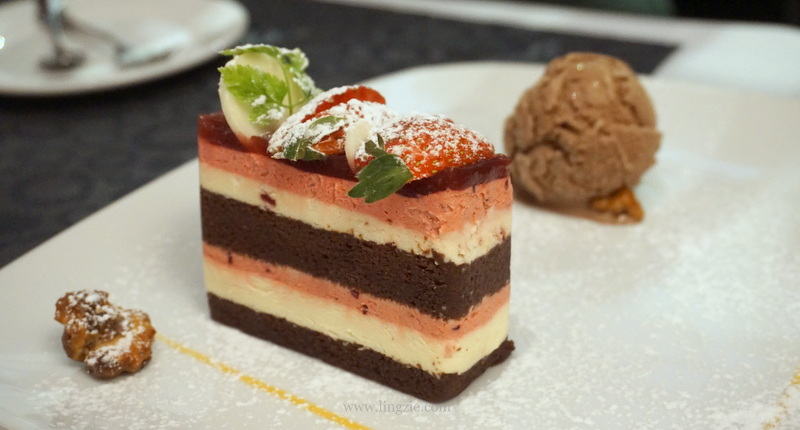 Raspberry Mousse Cake RM28
Meanwhile, the eye catching Raspberry Mousse cake came served with chocolate ice cream, apricot coulis and caramelized walnuts. I'm not a fan of raspberry & chocolate flavour combination, but I did enjoy the addition of caramelized walnuts as added texture to contrast the soft mousse cake.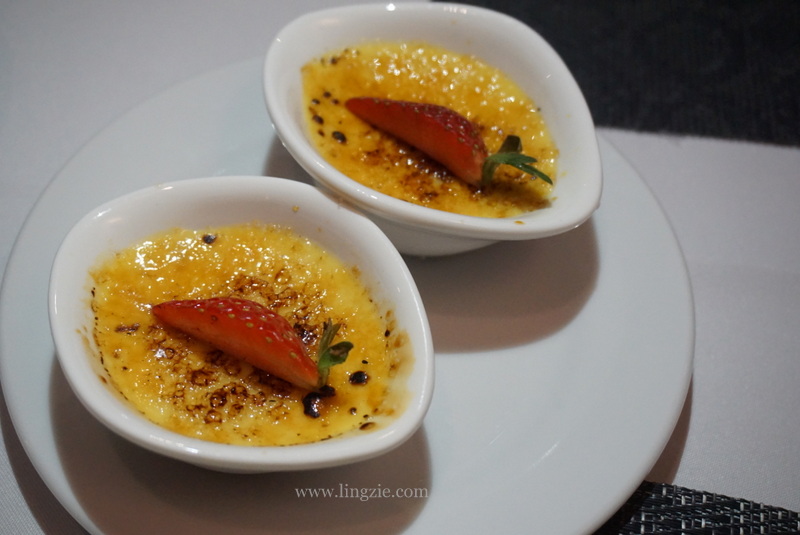 Creme Brulee RM12 (vanilla & orange)
The Creme Brulee comes in two flavours – original Vanilla flavour and Orange flavour. I enjoyed the silky custard and the caramelized sugar crust on top. Personally, I thought the orange flavour was a nice variation. Perhaps my only gripe was that the custard was not cold enough to render a juxtaposition of warm sugar crust against the cold custard.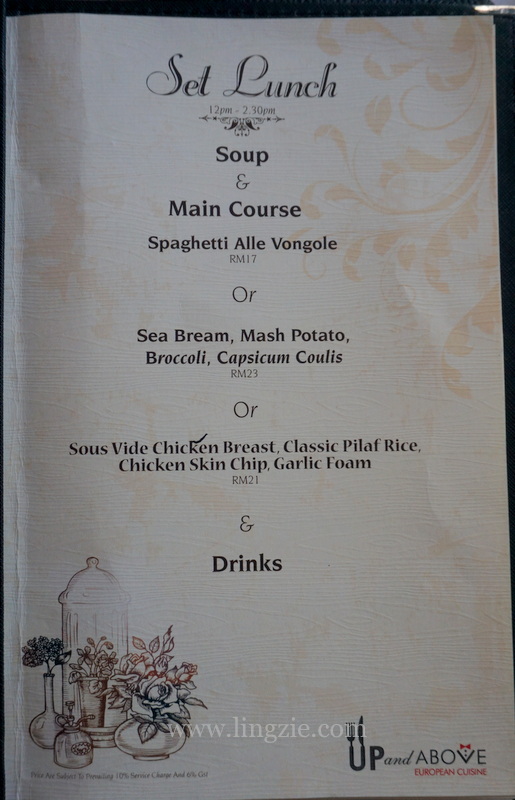 Set Lunch Menu available from RM17+ onwards (12pm-2.30pm)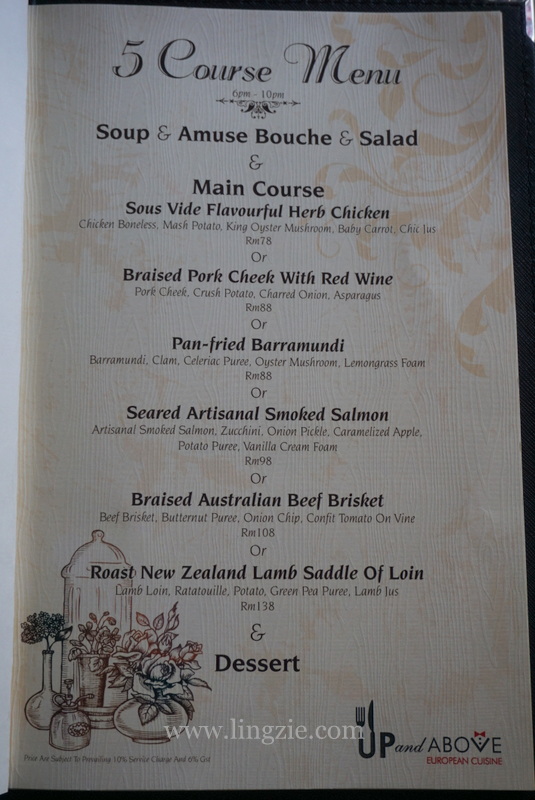 Set Dinner menu available from RM78+ onwards (6pm-10pm)
The Essentials:-
Up and Above European Cuisine
37-D Jalan Cantonment, Pulau Tikus Penang
TEL:  012-4079168
Opening hours: 12pm-10pm DAILY
Connect with Up and Above Facebook page