Whew… have disappeared for more than a week! So time to quit bumming around, get over the holiday mood and get back to blogging! 🙂
Over the Chinese New Year, a the tour guide from Southeast Asia Travel Blog sent me an email, asking about the typical types of food one would eat during the Chinese New Year. So I happily took some photos and sent it to him along with some descriptions, which later appeared on his blog. Do check out the write up and gallery here!
Meanwhile…some CNY food photos….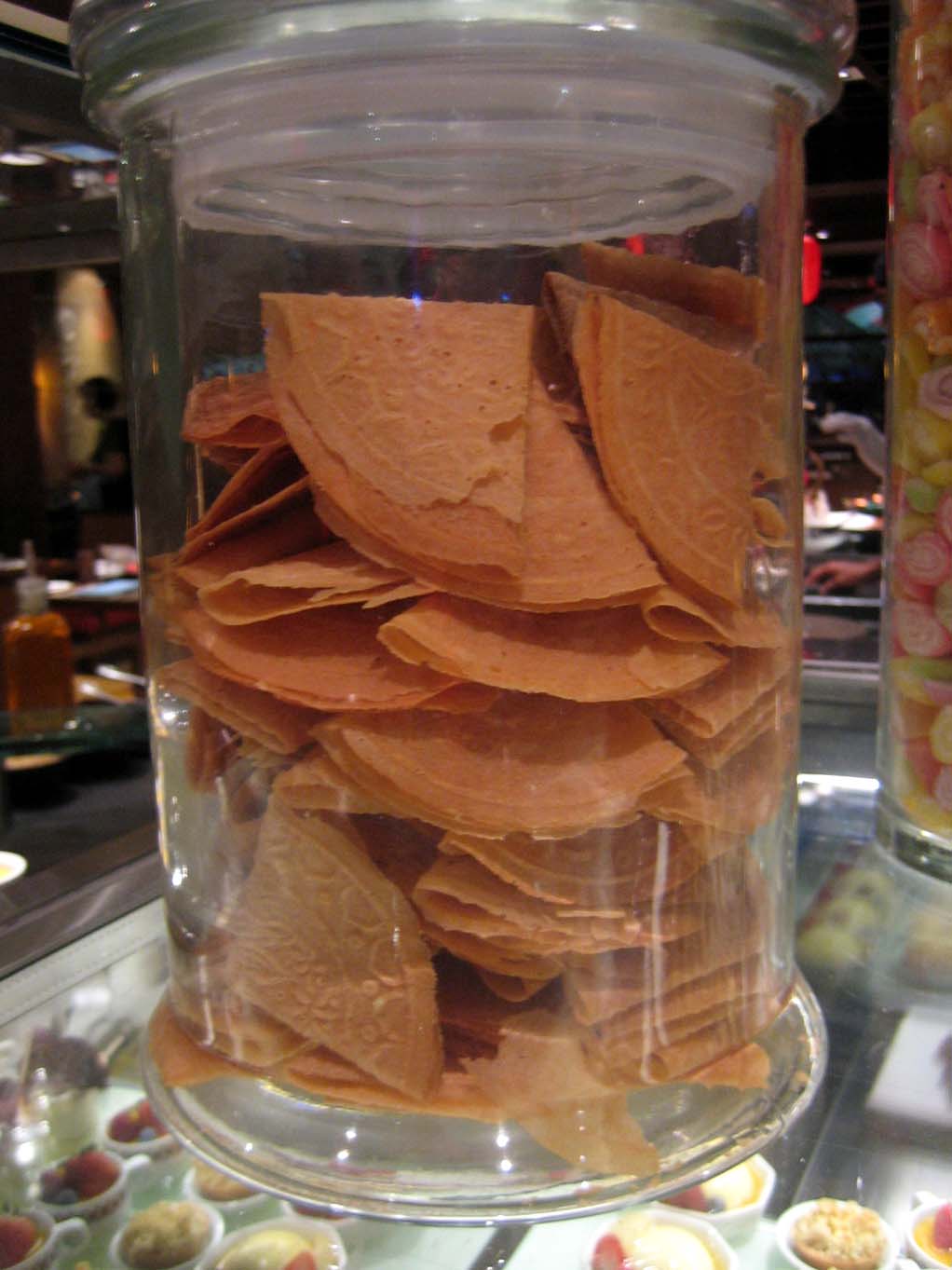 Kuih kapek from the buffet line at Spice Market Cafe, Rasa Sayang Resort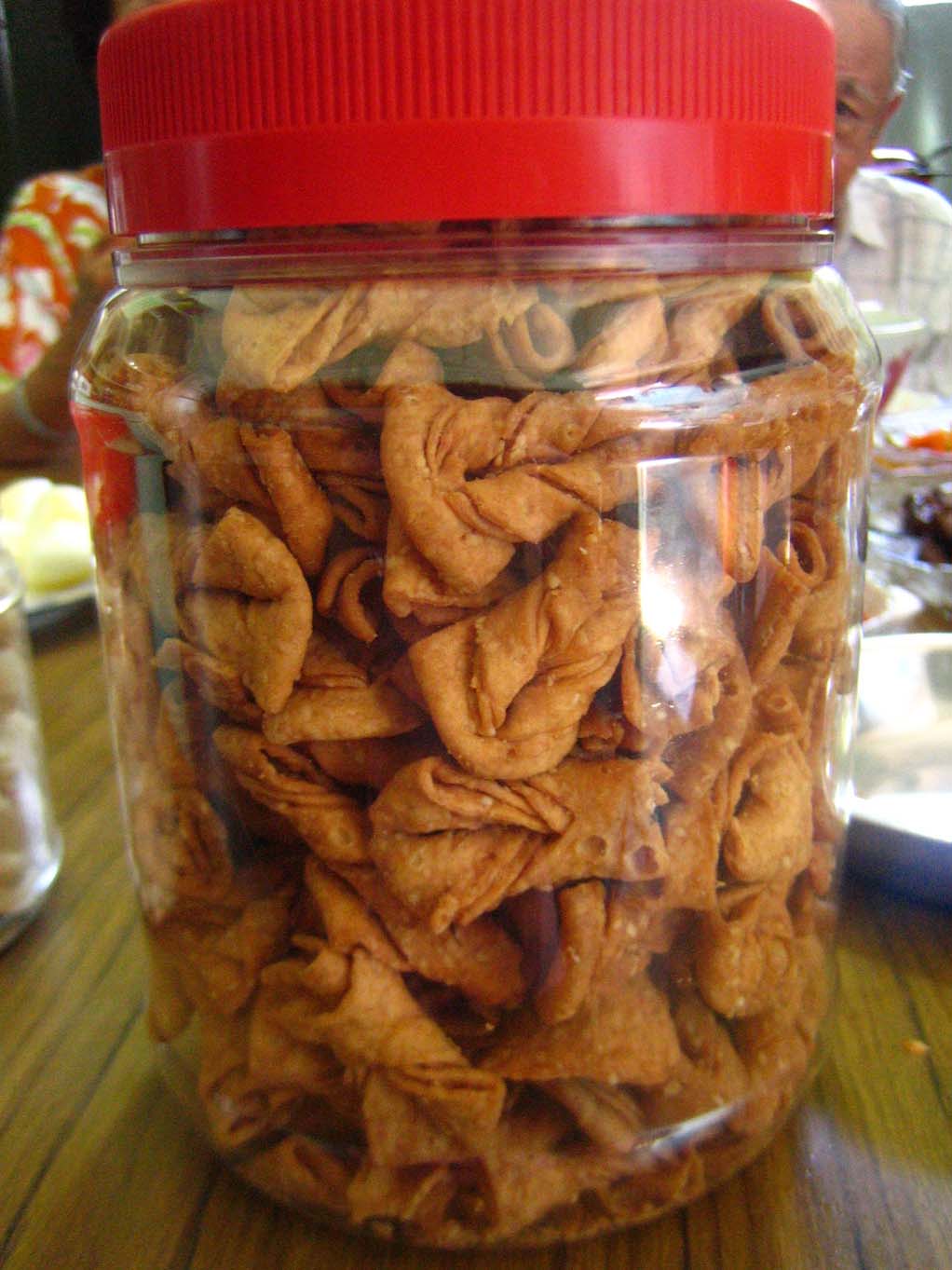 Ribbon biscuit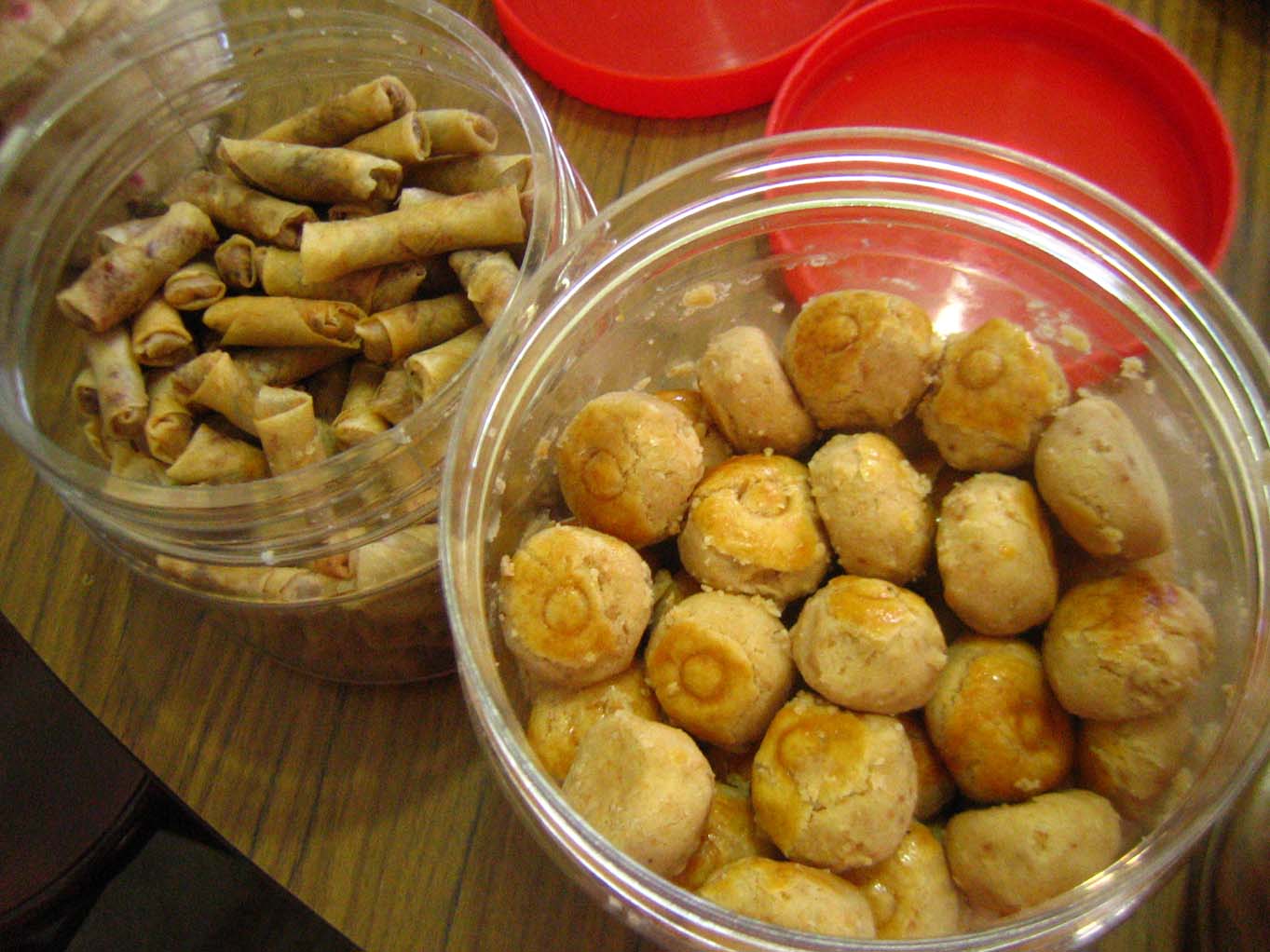 Peanut cookies and dried prawn rolls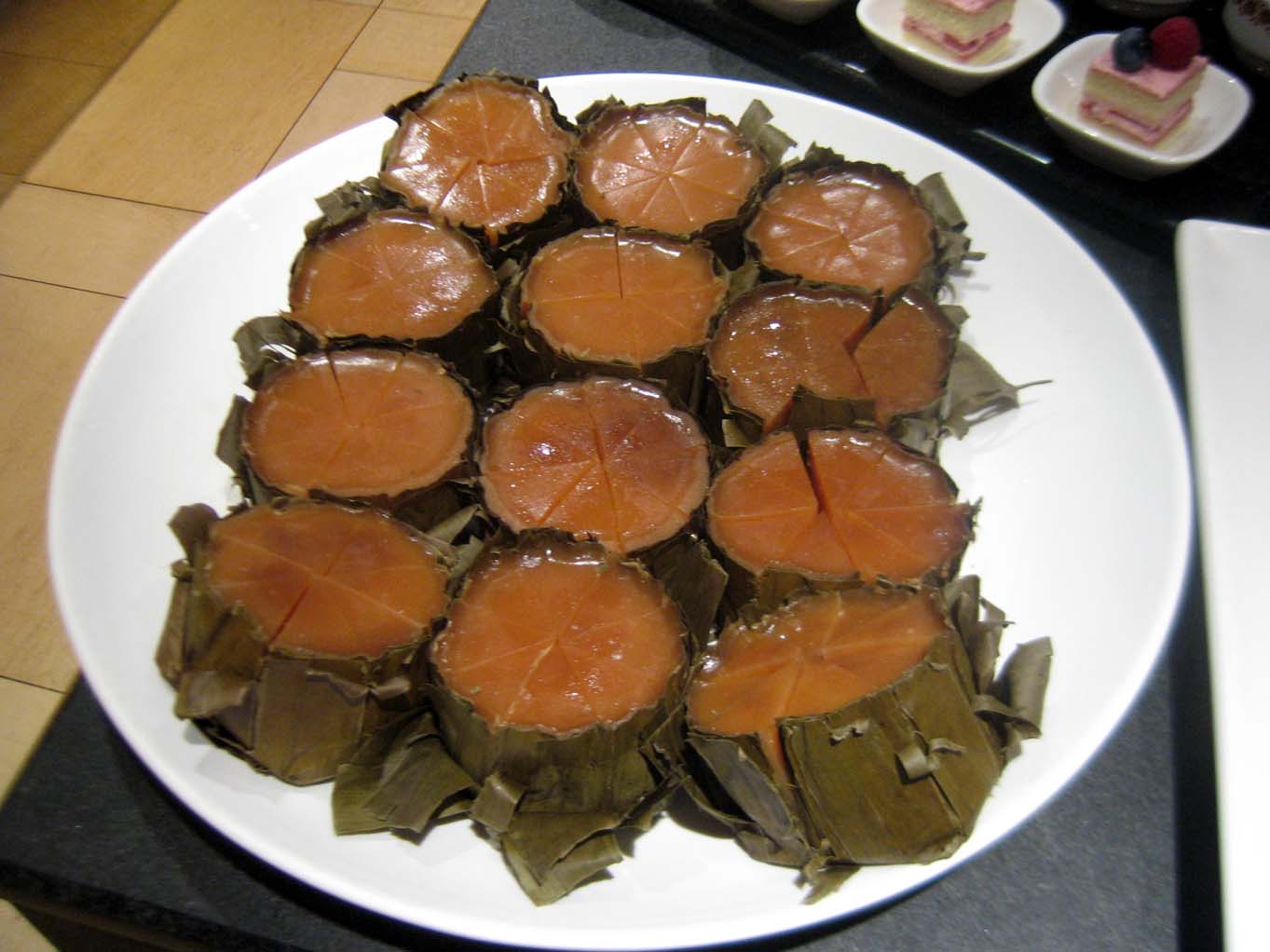 My favourite 'Nian Gao' or 'Ti Kuih' (in Hokkien) I love them steamed and eaten with dessicated coconut. Haven't eaten them yet this year, cause my mom hasn't had time to steam them and buy the dessicated coconut!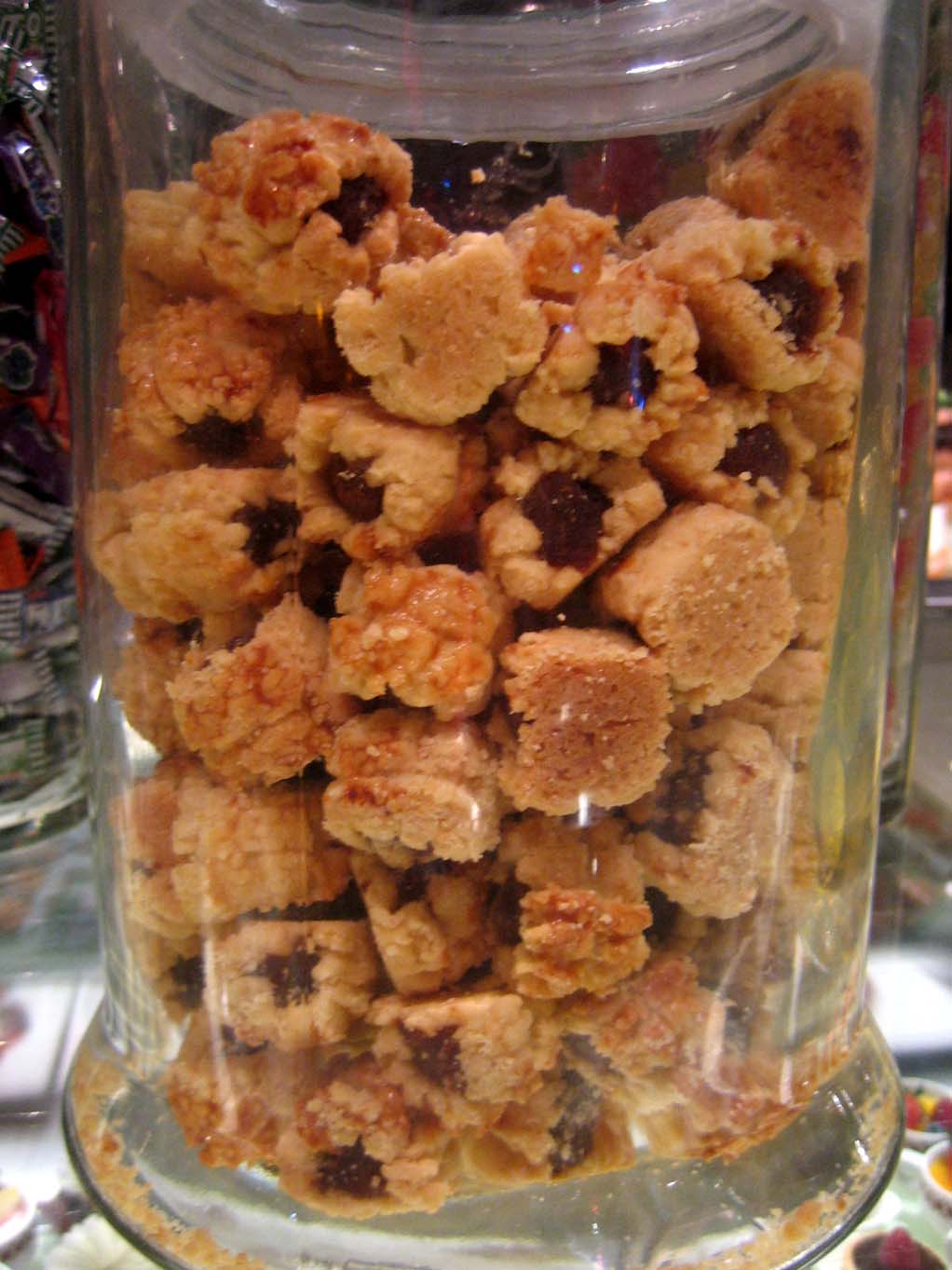 Pineapple tarts!! My very very favourite CNY cookie! 🙂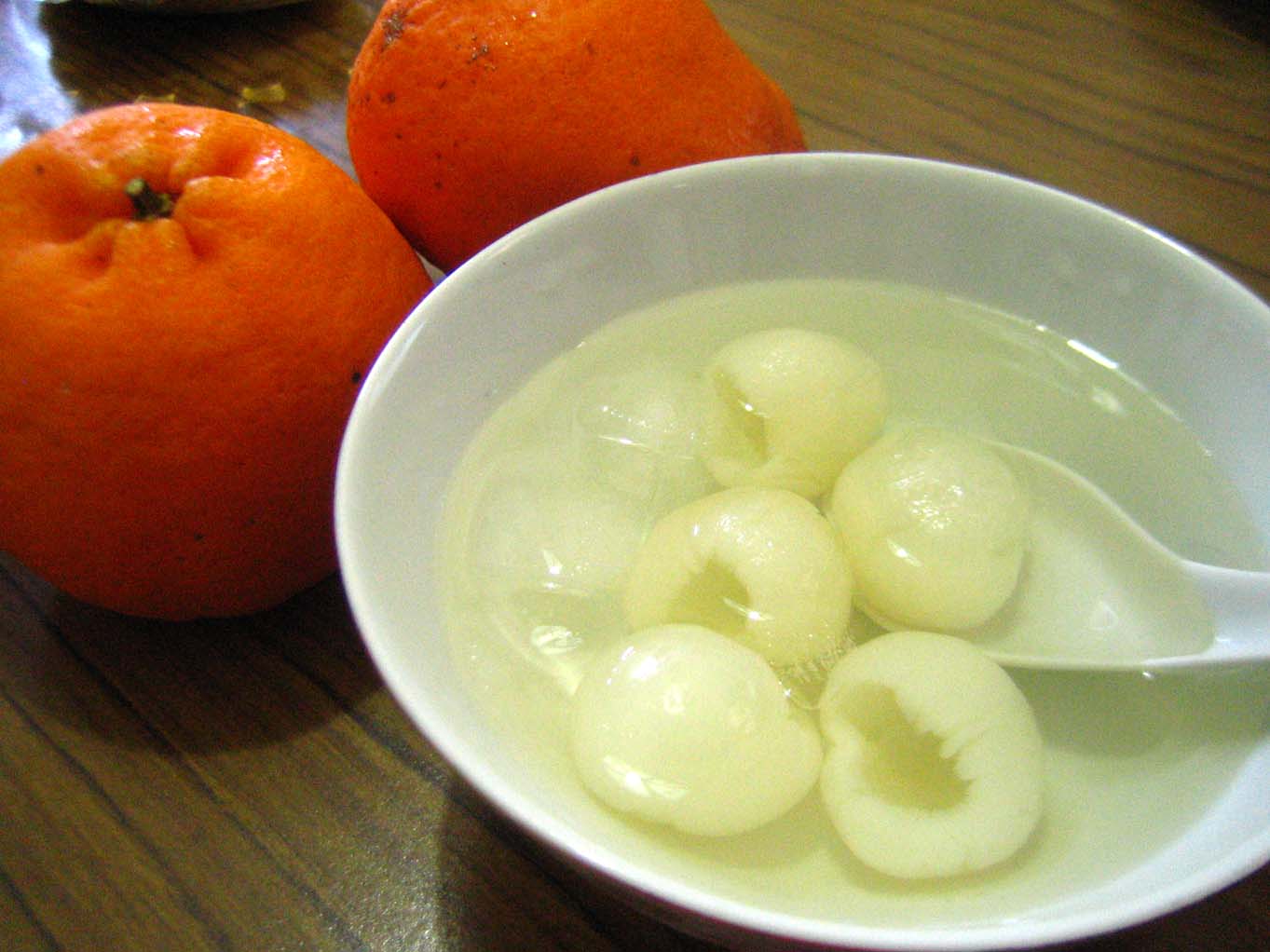 And what is Chinese New Year without longans and mandarin oranges?
Last but not least… some lion dance photos…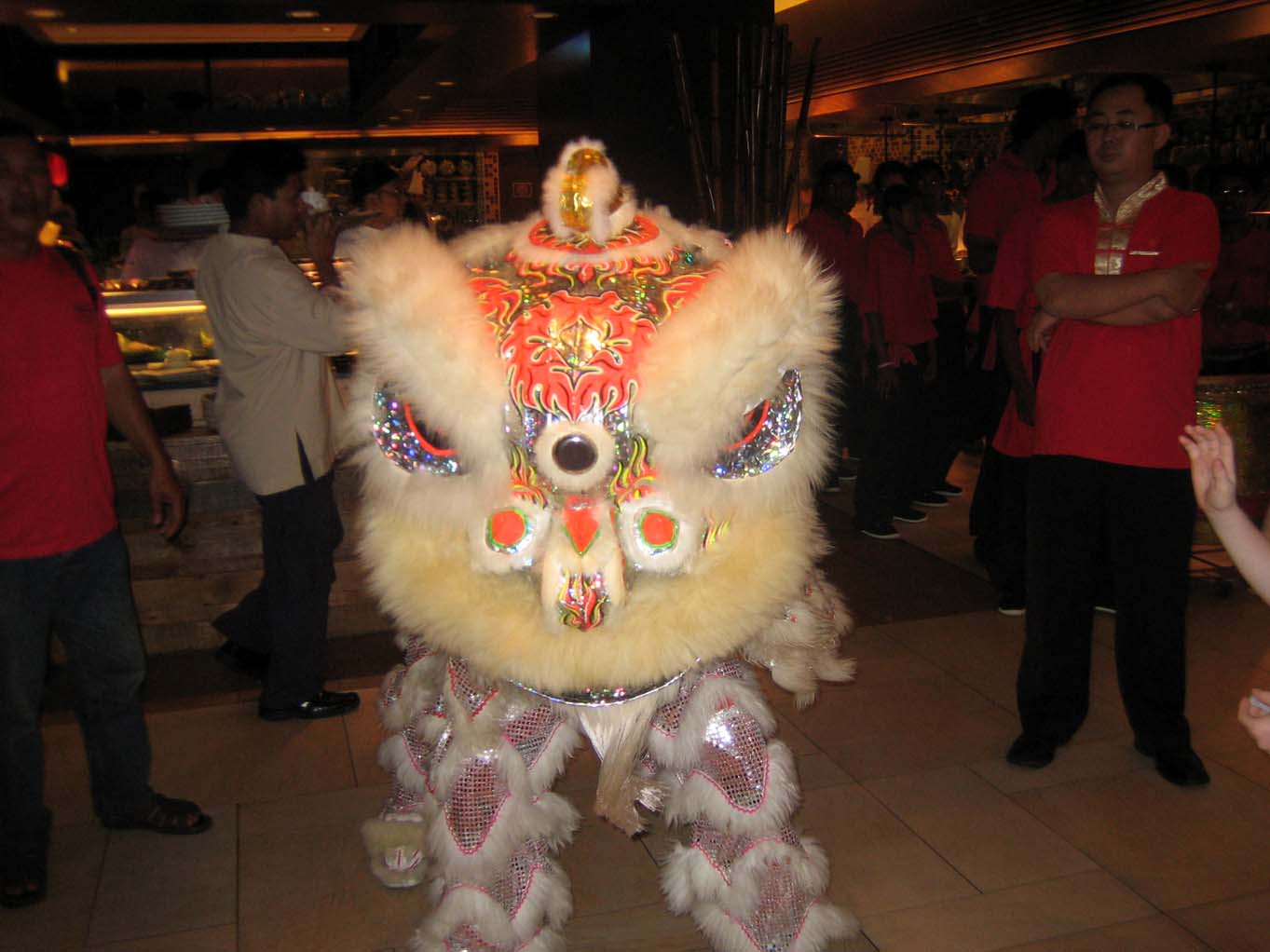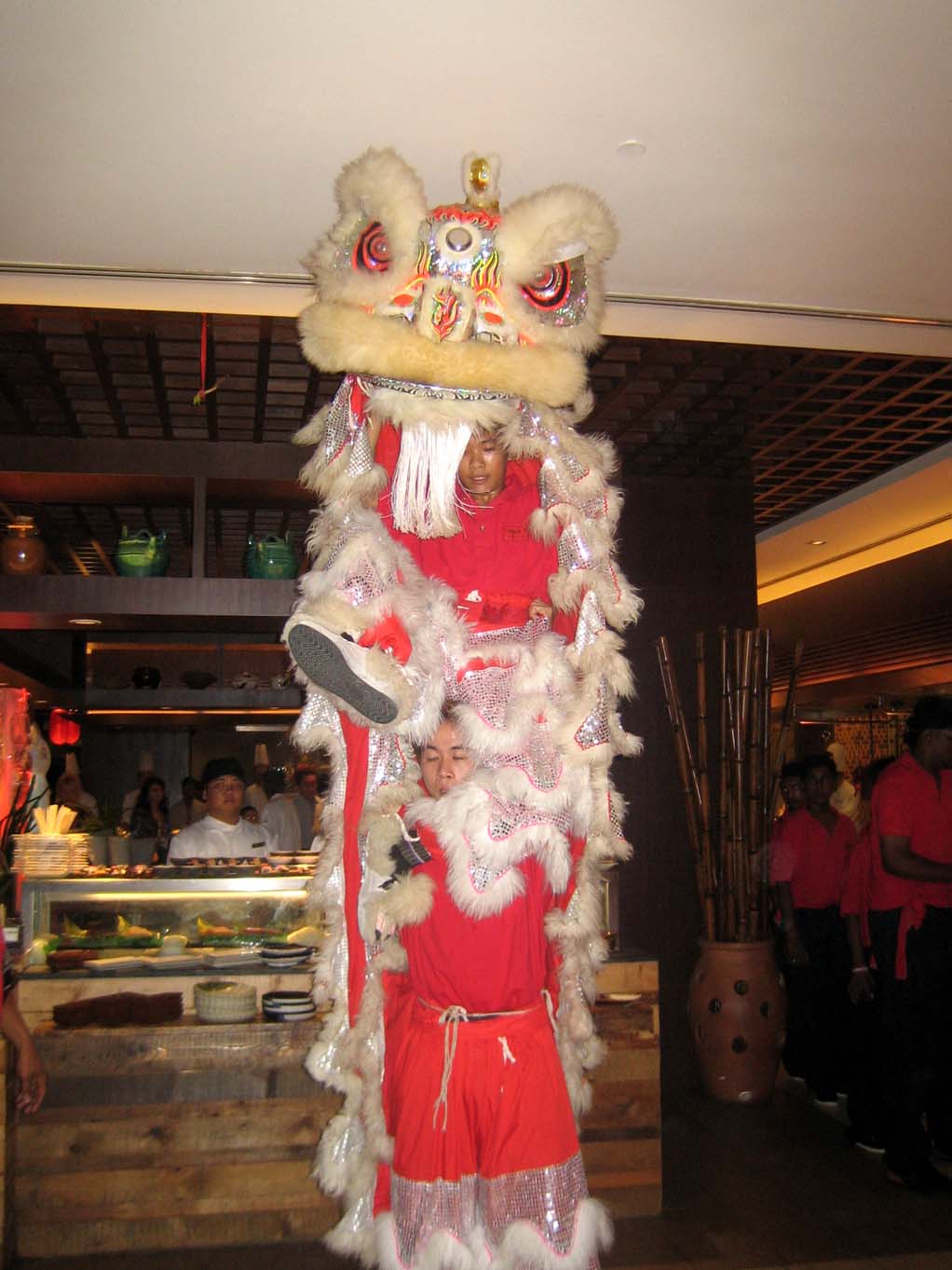 I tell you I kinda got freaked out a bit by them lions. Because they came into the restaurant, which was kinda cramped (with all the food and the people). Nearly got mowed down by the lions as they maneuvered their way around! 😛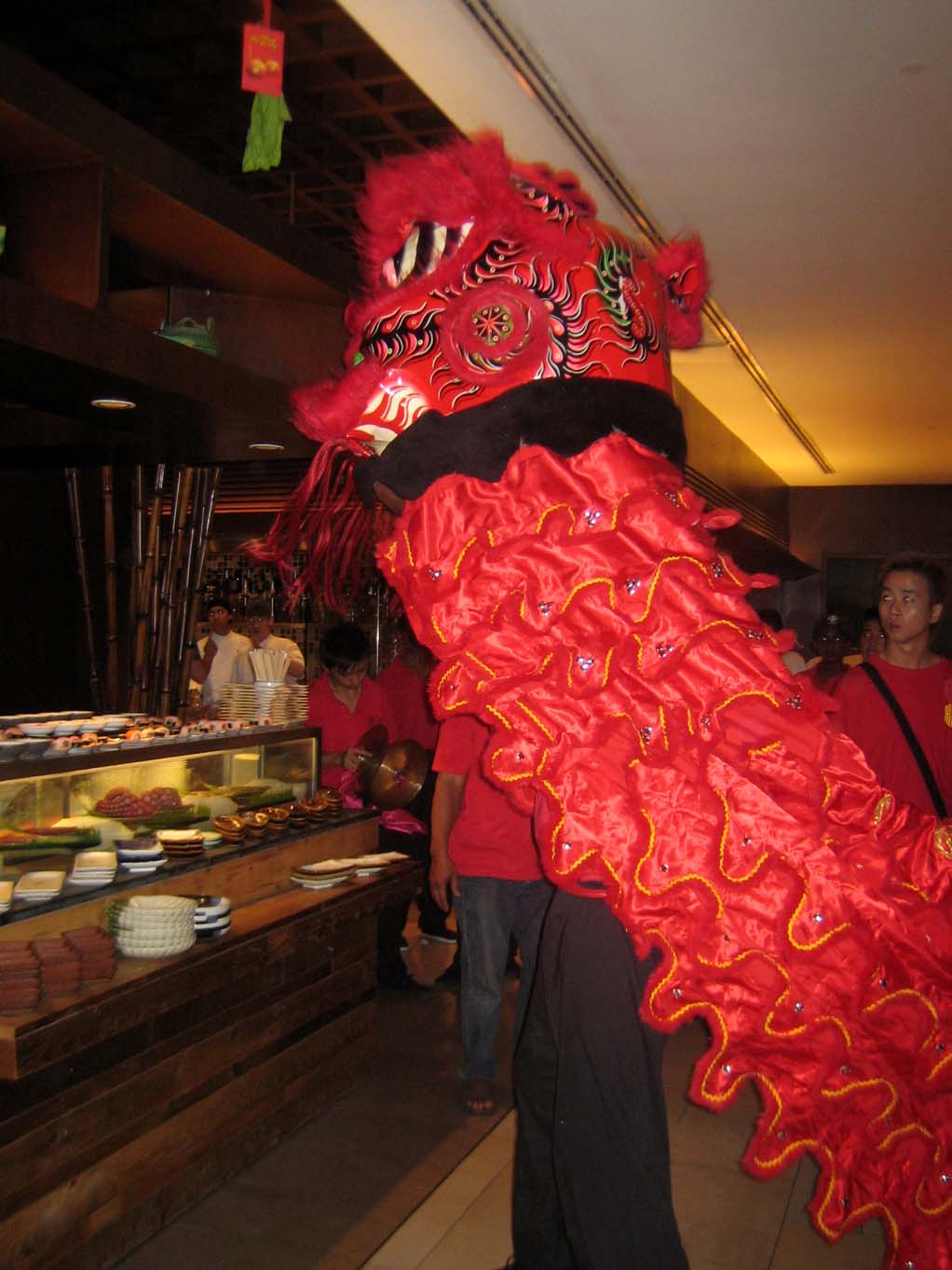 Happy Chinese New Year everyone! Still got Chap Goh Meh to look forward to! 🙂