I drove by Prima Tanjung shoplots (opposite Island Plaza) at Tanjung Tokong recently and spotted a new eatery outlet next to Watsons and Hong Leong Bank. With its bright red words "Pizza R Us" against black background, the signboard is hard to miss.
My first thought was, "aiyah why go and 'ciplak' (copy) people's name pulak?", referring to the Toys R Us brand name. But after giving this place a try, I must say that the food does makes up for the slightly 'ciplak' name. Plus its simple cheery interior with bright orange walls is very uplifting!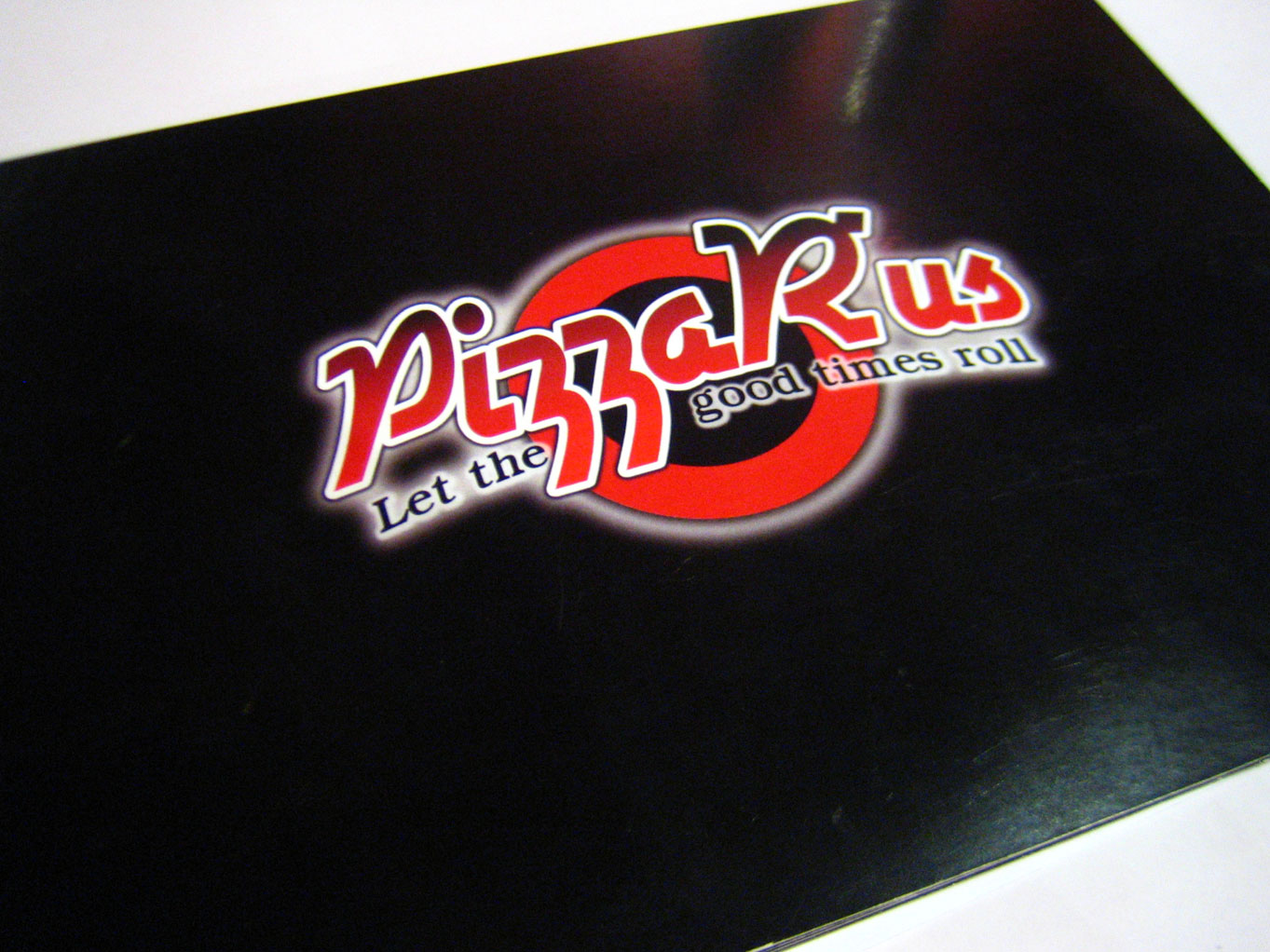 Browsing through the menu, the item that caught my eye was the Smoked Salmon Bruschetta. Being a big bruschetta fan, I knew I had to order it.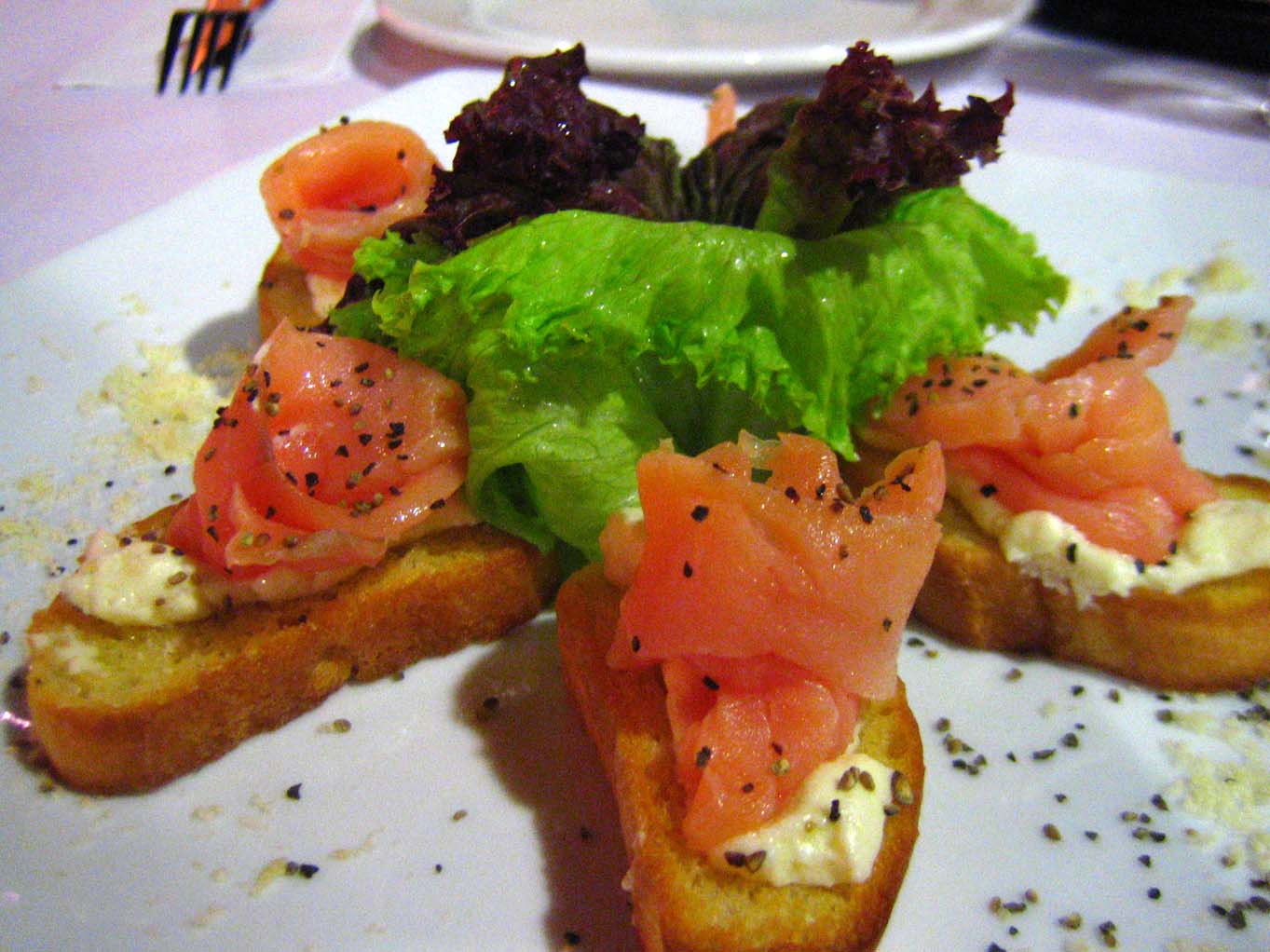 It was quite lovely, salty slices of smoked salmon served with a cream sauce on top of a crunchy buttered slice of french loaf.
We also ordered their mushroom soup, which turned out not bad. Thick and creamy but a tad bit too salty for my liking.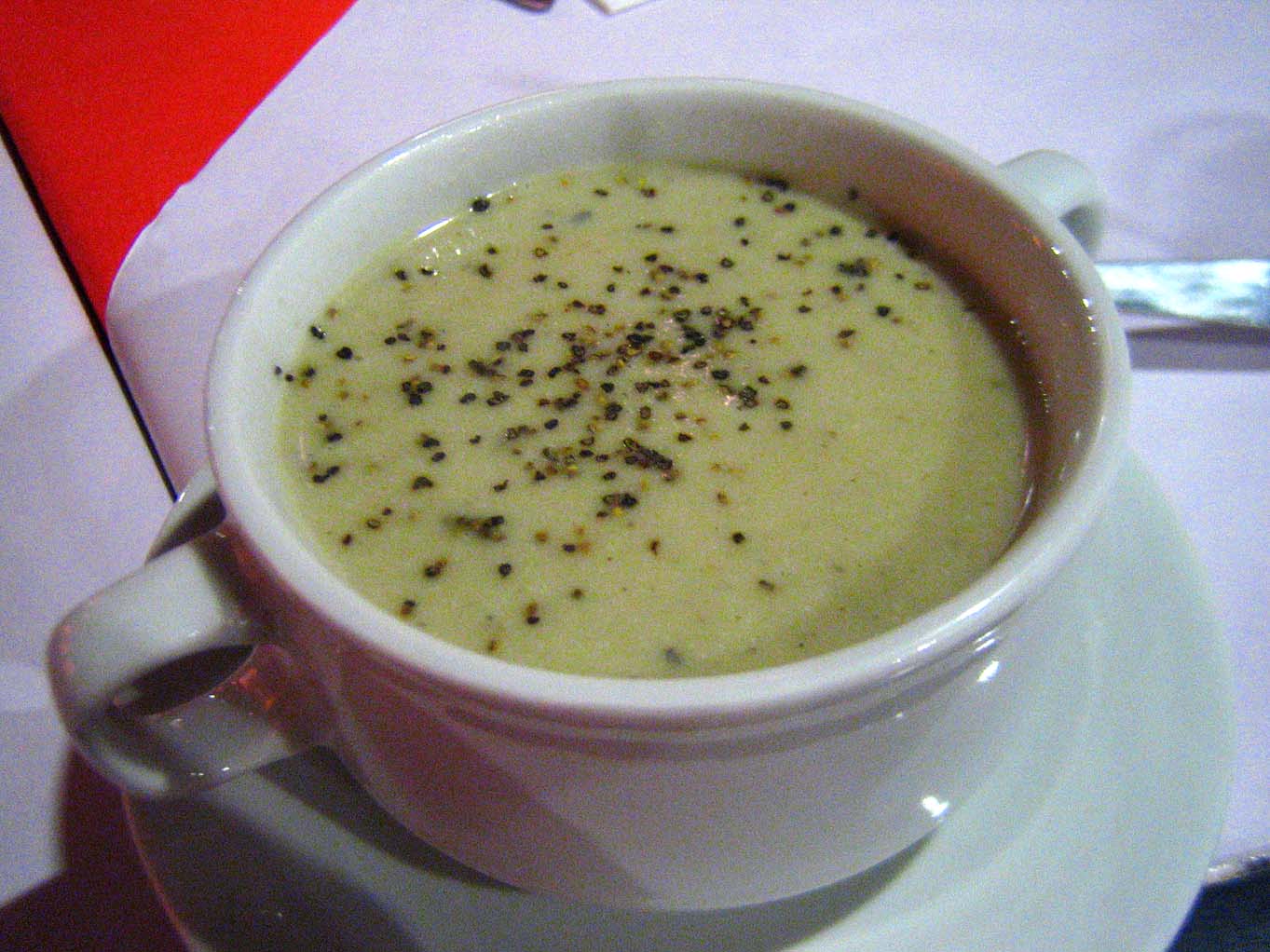 Then we had the Buffalo Wings (about RM8.80) which unfortunately was not up to par for me. I was expecting something similar to the Buffalo Wings at TGIF or Chili's. But this paled in comparison, which is a real pity cos it does look good, doesn't it?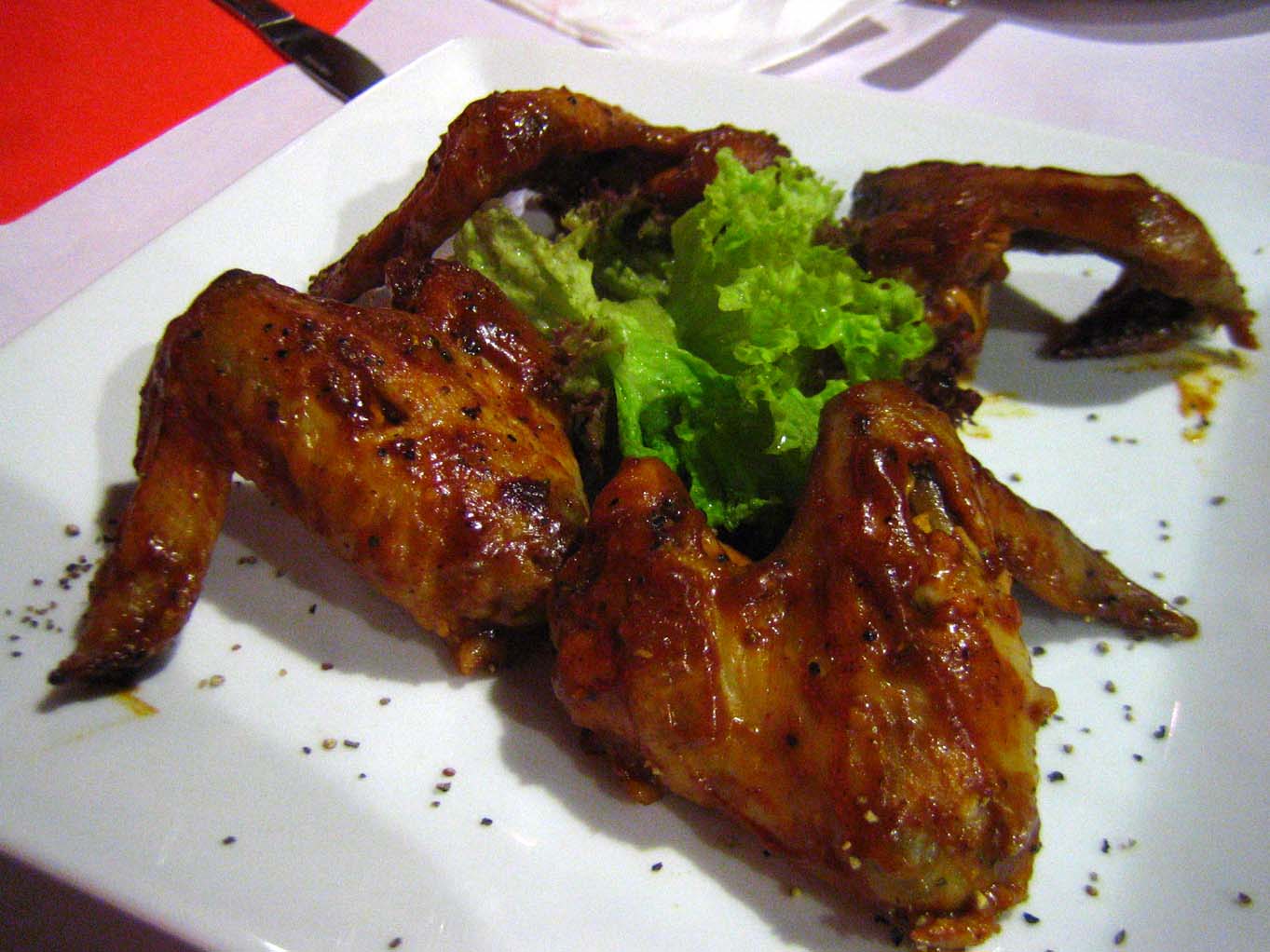 Luckily, the Spaghetti Carbonara (about RM12) fared much much better. They served it with slices of fried egg though, which was rather weird for me. But, tastewise, this is really really cheesy and rich. Thumbs up for this!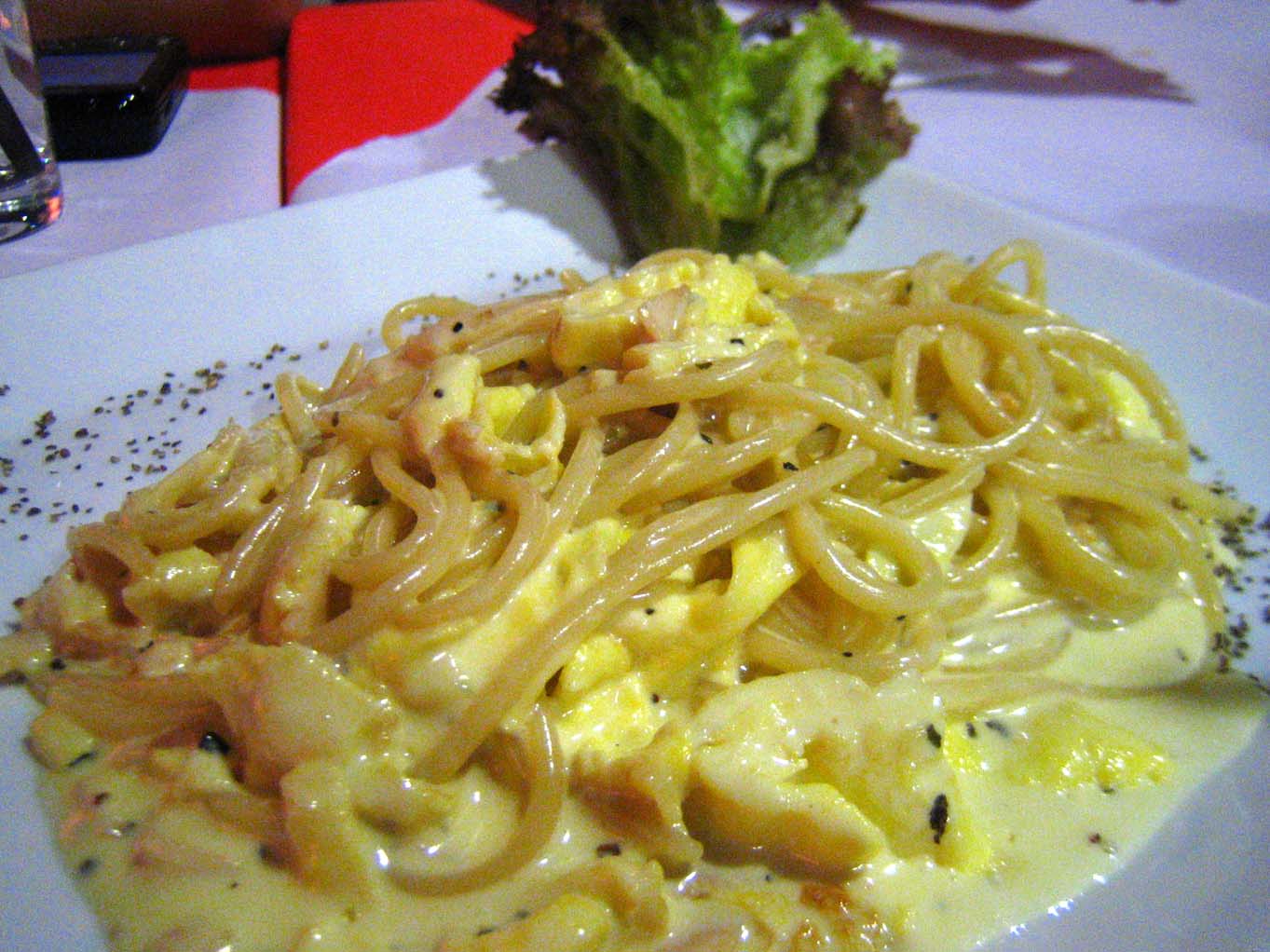 Then came our pizzas…. we ordered two regular pizzas – a half and half and Aloha Chicken. They have about 10-12 varieties of pizzas ranging from RM19.80 – RM29.80 for the regular size.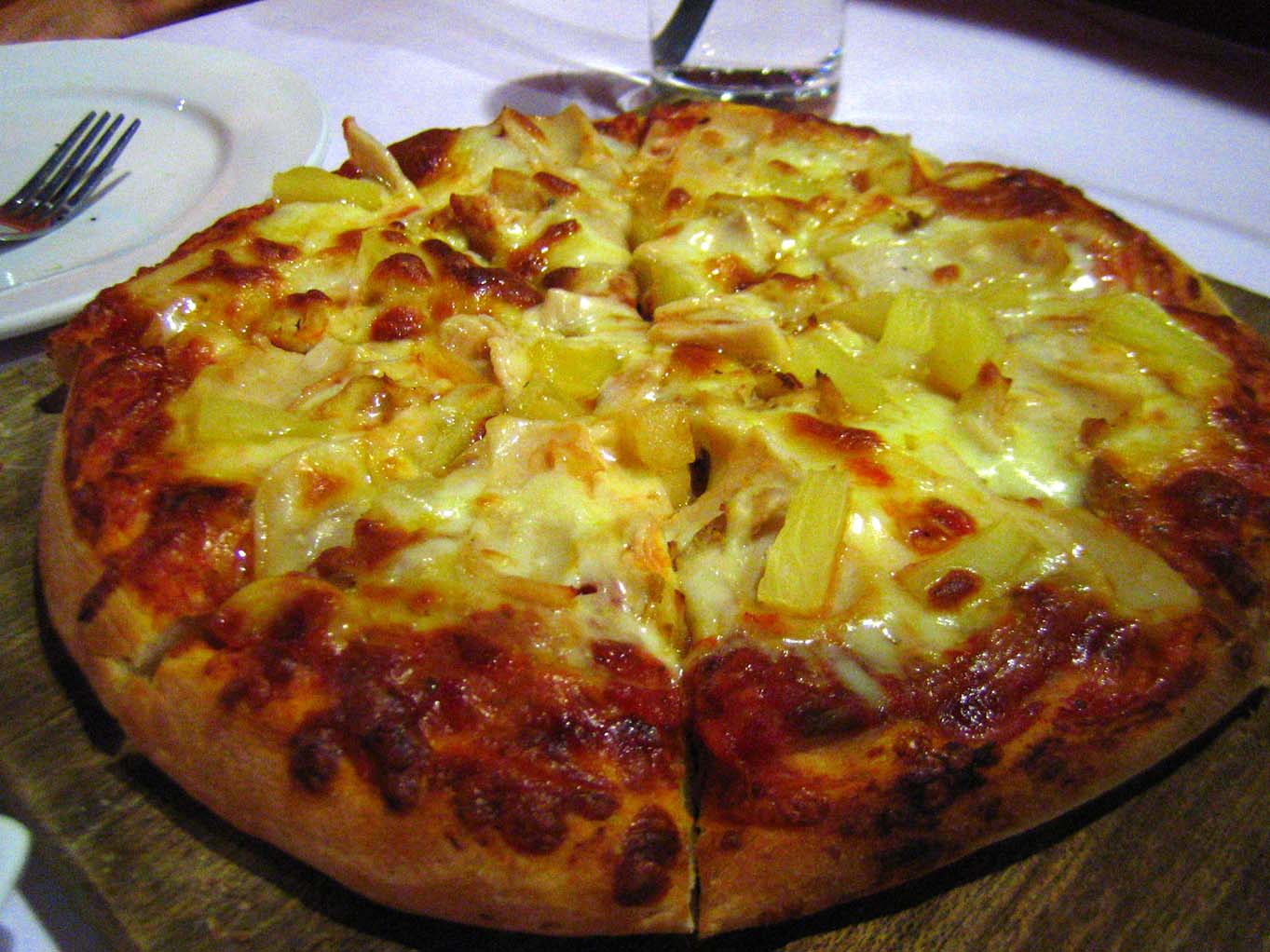 Aloha Chicken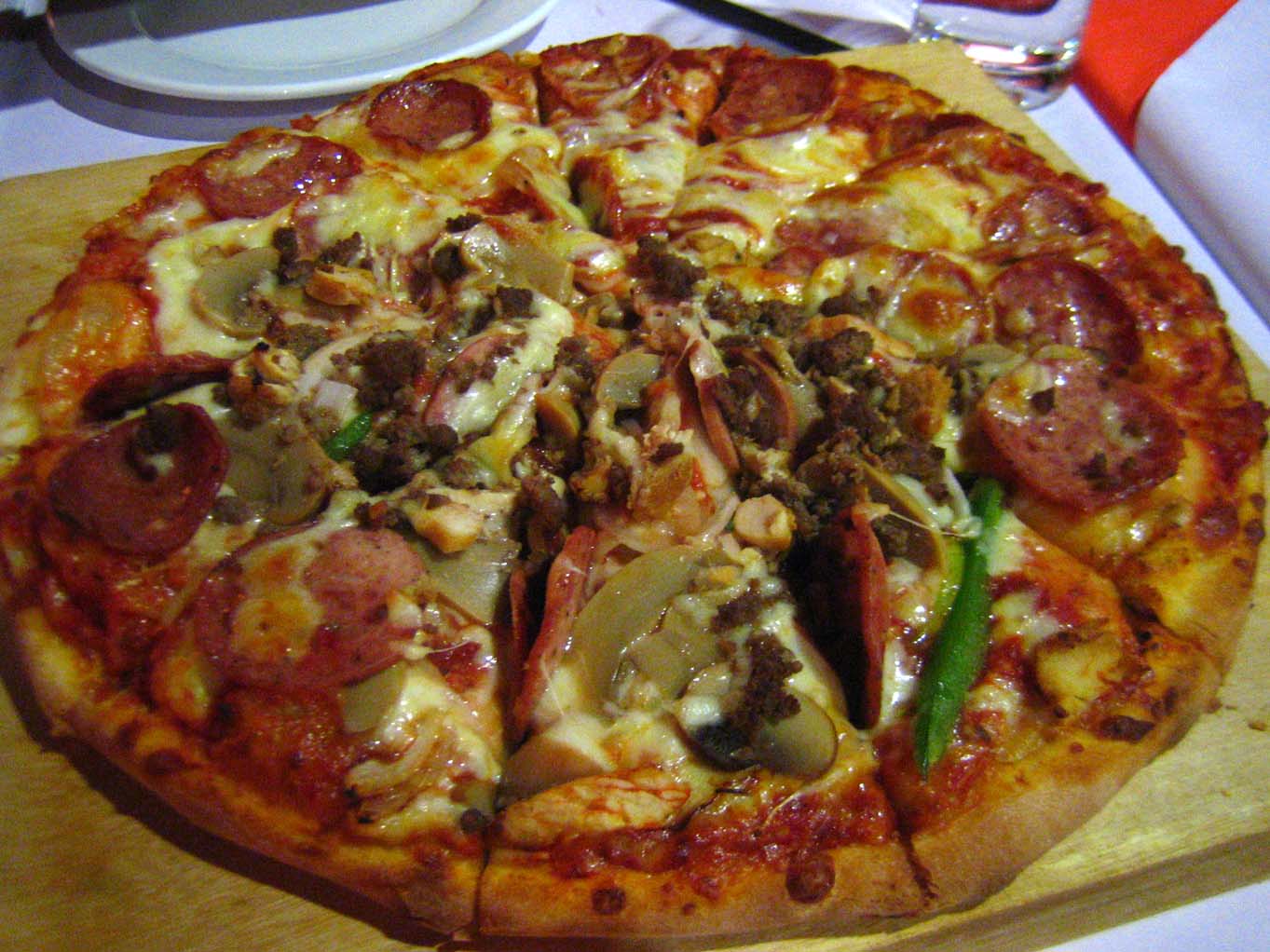 Half & Half Pizza
I love Half & Half pizzas because it lets you try out more flavors! The pizzas here are quite good. Better than Pizza Hut and Domino's in my opinion. Here at Pizza R Us, they are generous with their toppings and the pizza base is not too thick. My brother thought that the pizza bread had a slight sweet taste to it, which he didn't quite fancy though.
And the best thing about this place? They have delivery service!! Yep, they delivery right to your doorstep. I tried their delivery service too recently and the delivery guy was most polite! I had ordered the Spaghetti Carbonara and a Caesar Salad (RM5) and the guy who took my order advised me that the Spaghetti may not taste as good upon arrival because it may not be piping hot. But I assured him I had a microwave oven to heat it up in a jiffy so it was not a problem.
So the next time you're bored with Pizza Hut and Domino's, do let the good times roll at Pizza R Us!
Pizza R Us is open everyday from 11am-10pm. For delivery, call 04-8902808.